There is more to Mexico's Riviera Maya in the state of Quintana Roo than just relaxing on the beach at an all-inclusive resort. It's full of fun things to do and incredible places to see off the typical tourist track.
If you've been itching for a trip to this part of Mexico and perhaps looking for a different kind of experience than what one might expect, this is the list for you:
Cancún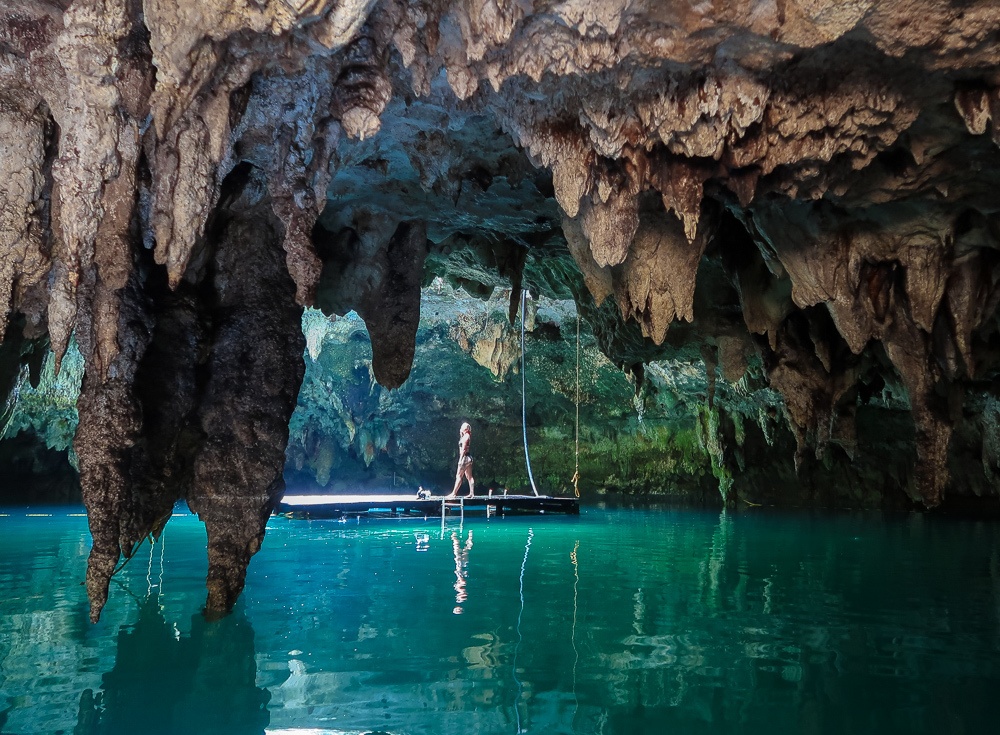 To visit the Riviera Maya, you'll most likely fly into Cancún's International Airport. Cancún gets a bad reputation for being overtouristy and honestly kind of cringey. It's also where you'll find the most crowds, the craziest party scene (Playa del Carmen is a close second), and the most overpriced accommodation and food.
If you do decide to stay a couple days in Cancún, though, there are indeed some noteworthy things to do there:
MUSA Underwater Museum
When I first heard about this underwater museum, I was confused. What do you mean, underwater? Right off the coast, a group of artists and sculptors have their works sitting at the bottom of the ocean. You can see these mind-bending works of art by snorkeling, diving, or riding through on a glass-bottom boat.
Go sailing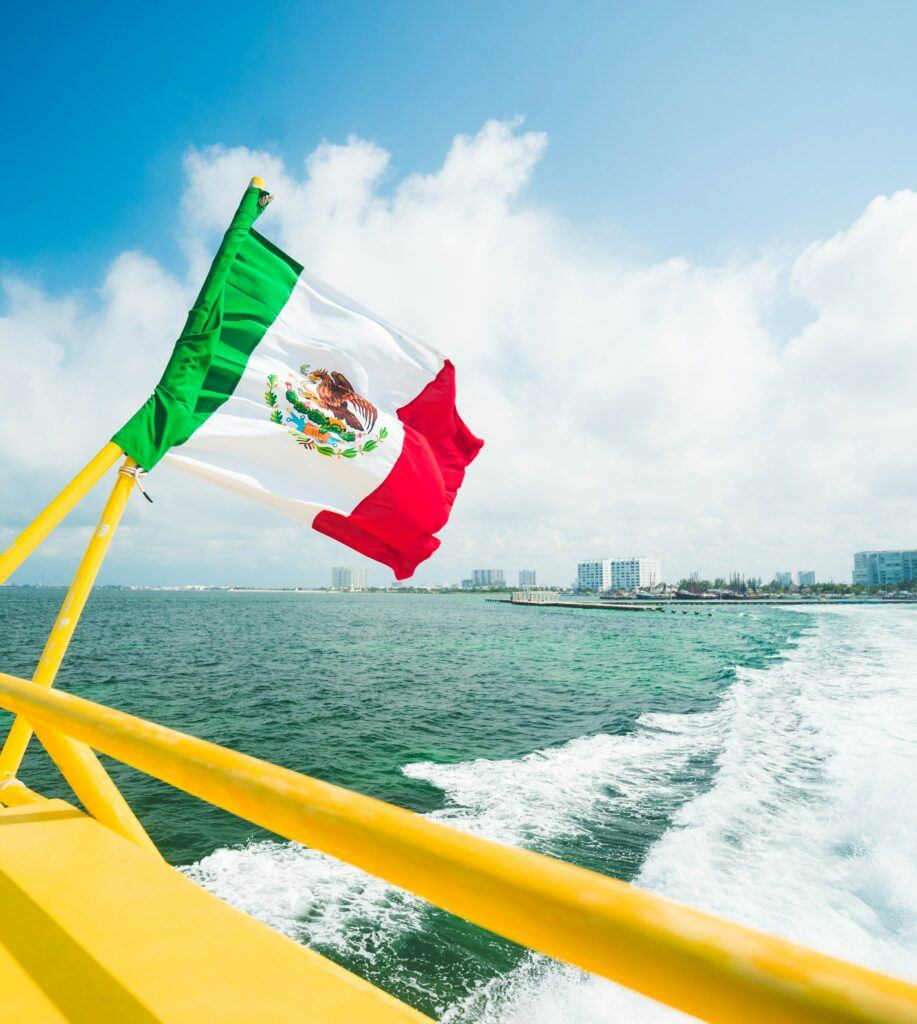 One of the coolest ways to enjoy the sea and nearby lagoons in Cancún is by sailing through them. There are mangrove-filled waterways that host a variety of marine wildlife.
To get the most of Cancún's awesome sailing opportunities, check out this jungle boat tour, which includes a ride through the lagoons.
Isla Mujeres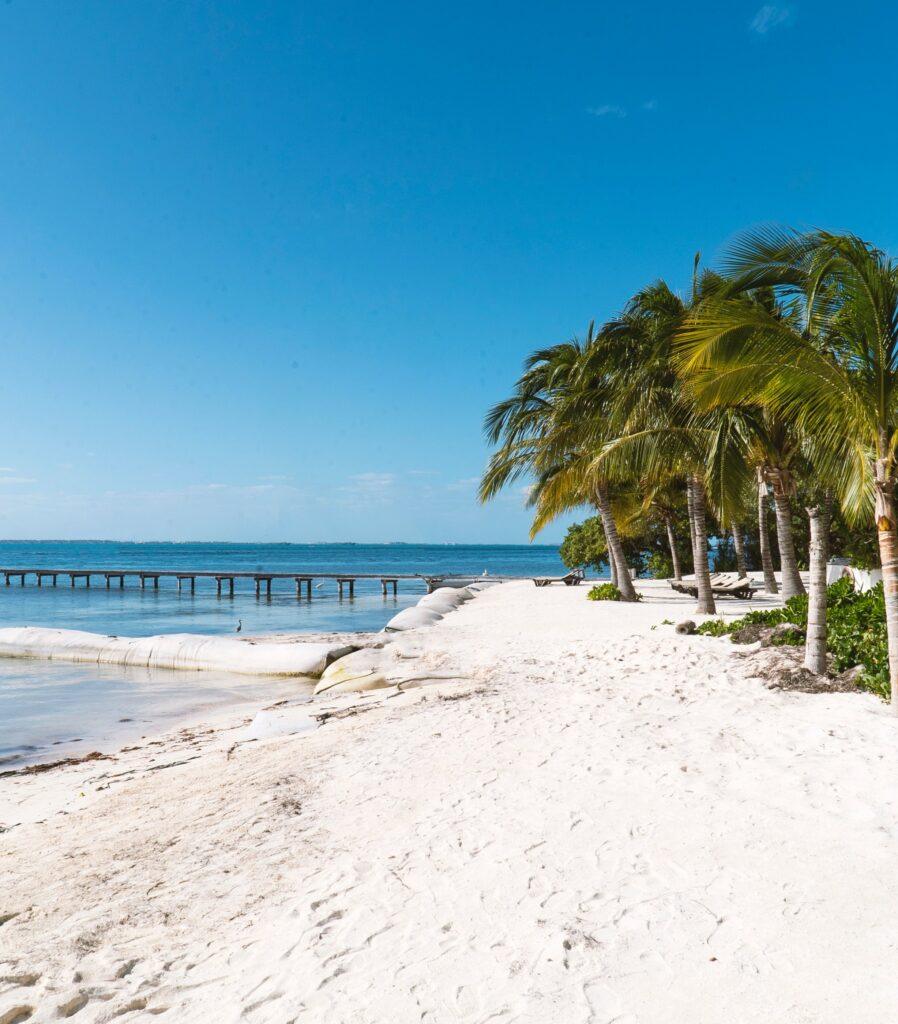 Isla Mujeres is a long island off the coast of Cancún that you can get to easily by ferry. While it is still quite touristy, it has a sweet island charm and more of a laid-back vibe than Cancún or Playa del Carmen.
It also boasts a neat history. Isla Mujeres means "women's island," which comes from the tiny feminine dolls that the Spanish found on its shores when they arrived. Mayan women left the dolls on pilgrimages there on canoes to pray to the divine goddess of fertility, Ixchel. Pretty badass, if you ask me.
Isla Mujeres is a must-stop on any Riviera Maya itinerary. Here are my favorite things to do there:
Rent a golf cart
Once you get to Isla Mujeres, you'll notice that there aren't many cars. Most people get around via golf cart, which makes traveling from one end of this beautiful tropical island to the other much easier and more fun than relying on taxis (which are accustomed to gouging desperate tourists).
The most trustworthy spot on the island to rent a golf cart is Prisma. It is just half a block from the ferry dock; you can choose from a regular-sized or large golf cart.
Relax on Playa Norte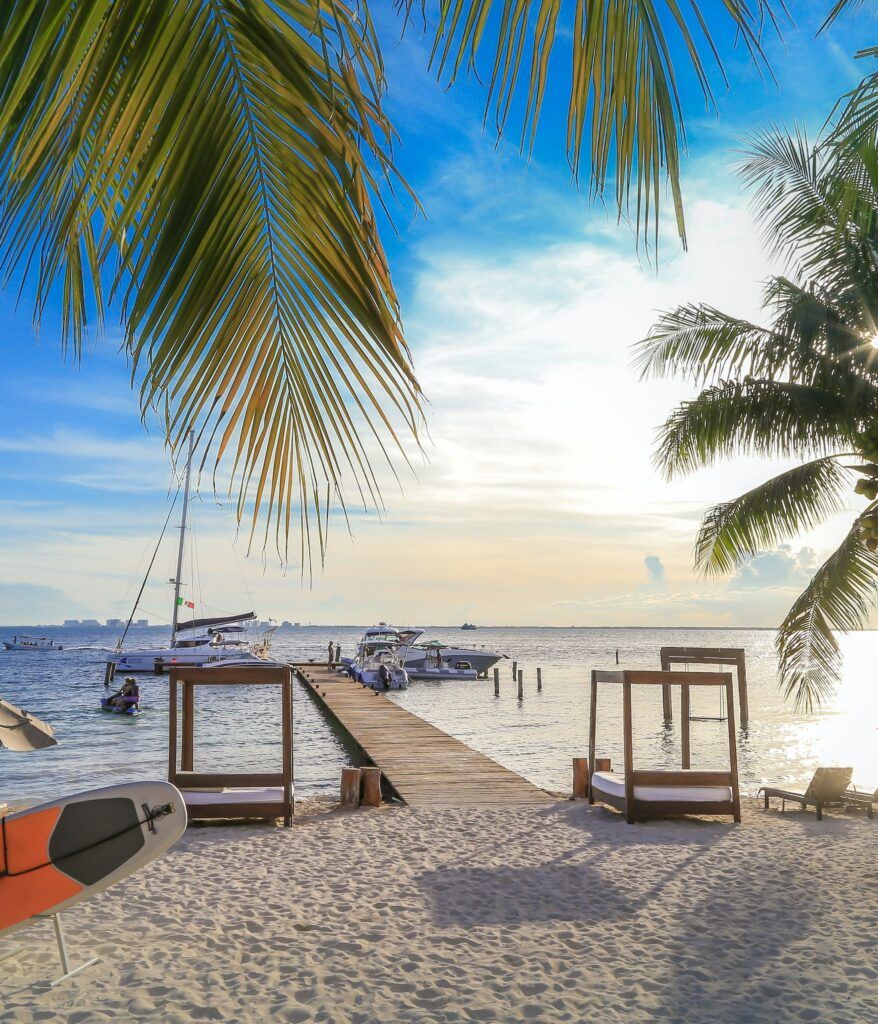 Playa Norte's warm, shallow waters remain calm all day, year round. It's the perfect place to relax in a beach chair. Many of the beachfront hotels will let you use their chairs if you buy something from their bar or restaurant, which is an easy way to get that perfect shady spot under the palms.
The turquoise waters at Playa Norte are truly a dream, making this one of the most idyllic beaches on the whole Riviera Maya, let alone Isla Mujeres.
Learn at Tortugranja Turtle Sanctuary
Isla Mujeres has plenty of marine life, including sea turtles. These beautiful and peaceful animals are still in danger of poaching; in addition, their habitat is at risk of being eliminated as beachside resorts continue to dominate the coasts of Mexico.
Tortugranja Turtle Sanctuary is a wildlife conservation center that dedicates its time and resources to protecting local sea turtles. You can visit the center to learn about the work they do there, and perhaps even see some turtles up close.
Get sprayed at Punta Sur
Punta Sur is the southernmost part of the island and has a large natural area to explore. It's a far cry from the soft, sandy beach of Playa Norte; instead it has rugged cliffs with crashing waves. This is actually my personal favorite part of the island because of its history and cultural significance for the Mayan people.
This part of the island is a sanctuary for the goddess Ixchel, the Mayan goddess of the moon, fertility, and femininity. Before the arrival of the Spanish, there was a sacred temple dedicated to her. Nowadays, you'll find a statue of the goddess at the entrance of the park.
At the tip of the park, you'll be able to hike down along the paths to get close enough to the crashing waves to feel the salty spray. There are neat rock arches there, and the whole place is perfect for a photo op!
Swim with whale sharks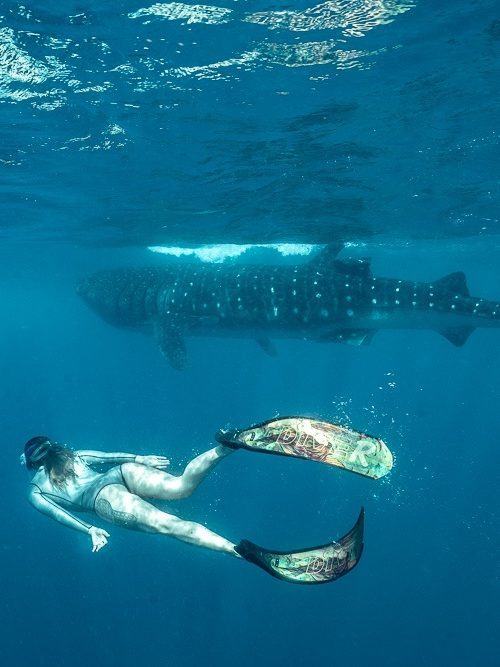 This is by far one of the most popular things to do on Isla Mujeres. Whale sharks are enormous but gentle and harmless creatures. Swimming with them is definitely a bucket-list item for any animal lovers — and Isla Mujeres is one of the best places in Mexico to do it.
The season runs from mid-May until mid-September, with peak times in June and July. Most tour companies only allow one or two people in the water with the whale sharks at a time, and they do not feed them, which is more ethical. Gluup is a reputable company that has a great tour at a decent price.
Stay in the Shell House
Casa Caracol, aka "Shell House" in English, is easily one of the coolest Airbnbs you'll find in the Riviera Maya. The owners made this seashell-shaped home as a retreat for themselves and their friends, but eventually decided to rent it out on Airbnb, much to the public's delight.
The house has two bedrooms and can house up to four guests, so the little splurge to stay there might be worth it if you are traveling with friends. There is a pool on-site, and it's all just steps away from the beach.
Puerto Morelos
This small, often-overlooked town is about 30 minutes south of Cancún. A favorite among Mexico-based expats, Puerto Morelos has a chill atmosphere — a far cry from the bustle of Cancún. It even makes a great base for traveling to other places on the Riviera Maya.
Drive the Ruta de Cenotes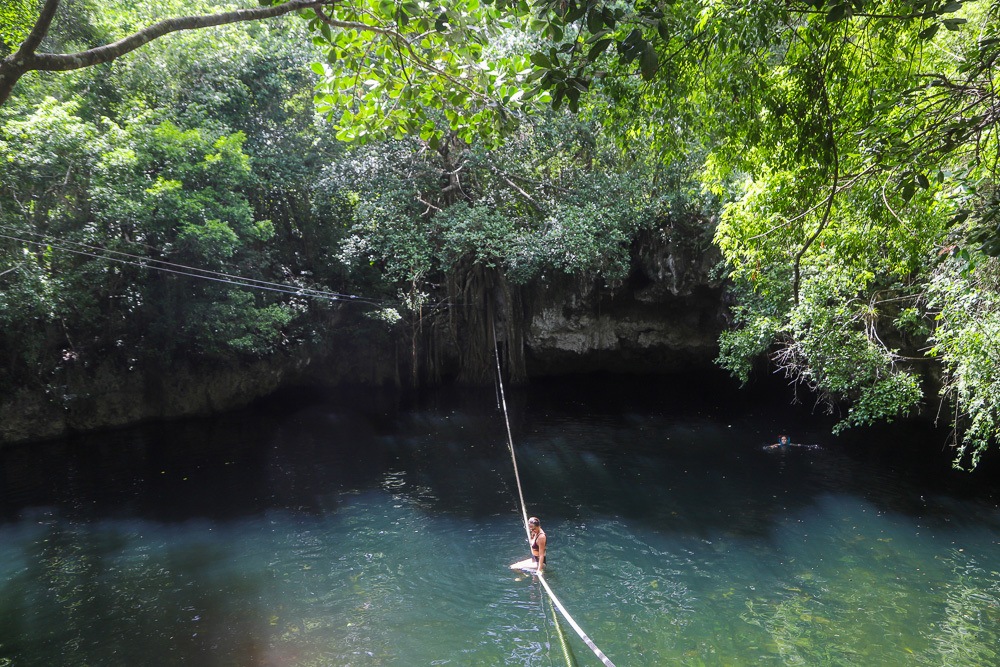 Puerto Morelos is the launching point for the legendary Ruta de Cenotes, a 40-kilometer stretch of highway that has over 60 cenotes nearby. If you are renting a car in the Riviera Maya, this is a must! Many of these cenotes are less crowded than others on the Riviera and are in the jungle, with tons of plants and animals around.
Visit the Alfredo Barrera Marín Botanical Garden
The Alfredo Barrera Marín Botanical Garden is the largest botanical garden in all of Mexico, at 65 hectares. This massive garden is made up of different sections in which you can admire different types of local flora. The garden also houses a variety of traditional medicinal plants that are still in use by Mayan people today.
Spend a few hours learning about the different types of plant species and taking in nature's beauty. This isn't a very popular spot, so you'll be able to enjoy a break from the usual Riviera Maya crowds. Admission is 120 pesos ($6 USD) for foreigners and 60 pesos ($3 USD) for Quintana Roo residents.
Akumal
Similar to Puerto Morelos, Akumal is a small beach town with a relaxed vibe. While it has been a bit overdeveloped with luxury hotels and resorts, it's worth exploring and has one of the most beautiful beaches in all of the Riviera Maya.
Visit the Akumal Monkey Sanctuary and Rescued Animals
There are a variety of monkey species native to the Riviera Maya. At Akumal Monkey Sanctuary and Rescued Animals, you can learn about them and other endangered animals. The sanctuary has tours of the facilities, which allow visitors to see the animals up close. There's even a tour that includes a cenote visit!
See baby sea turtles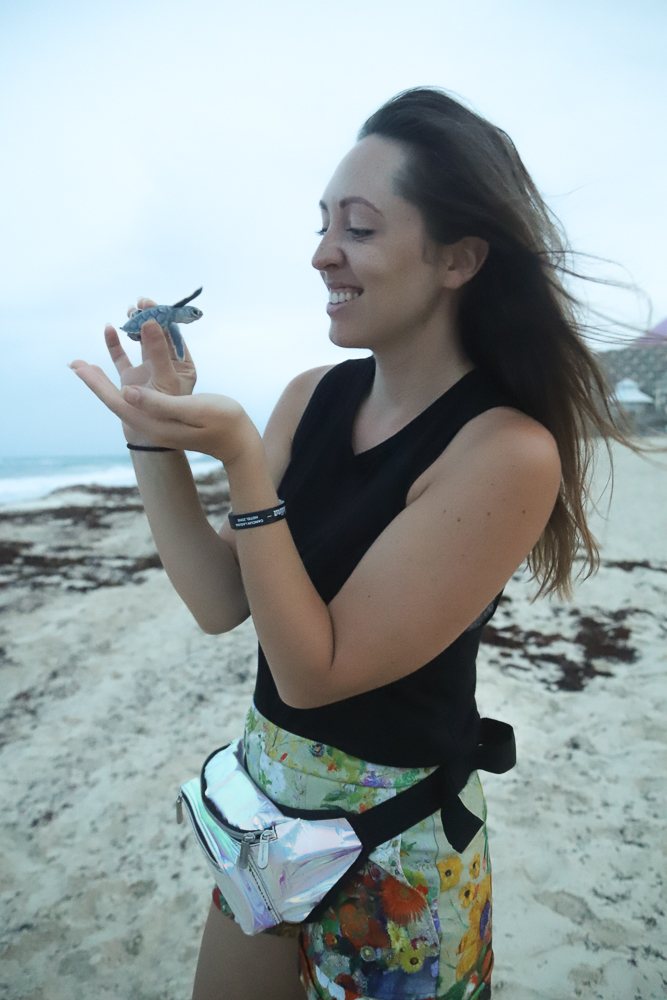 From May to October, it is sea turtle hatching season on the Riviera Maya. Akumal is the best place to see this because of the town's conservation efforts. Most of the big hotels on the beach there collect the eggs and incubate them before releasing them at sunset. This helps protect the turtles from being poached.
If you want to see the baby turtles, you can check if your hotel or a beachside hotel has such an event. They typically release the turtles around 7 or 8 in the evening.
Playa del Carmen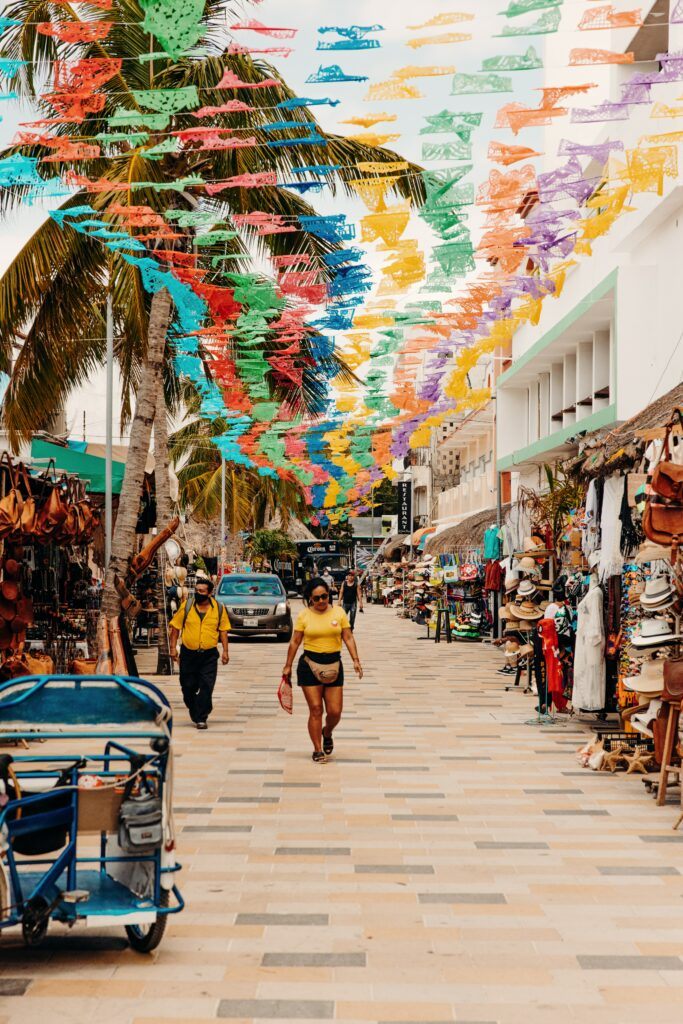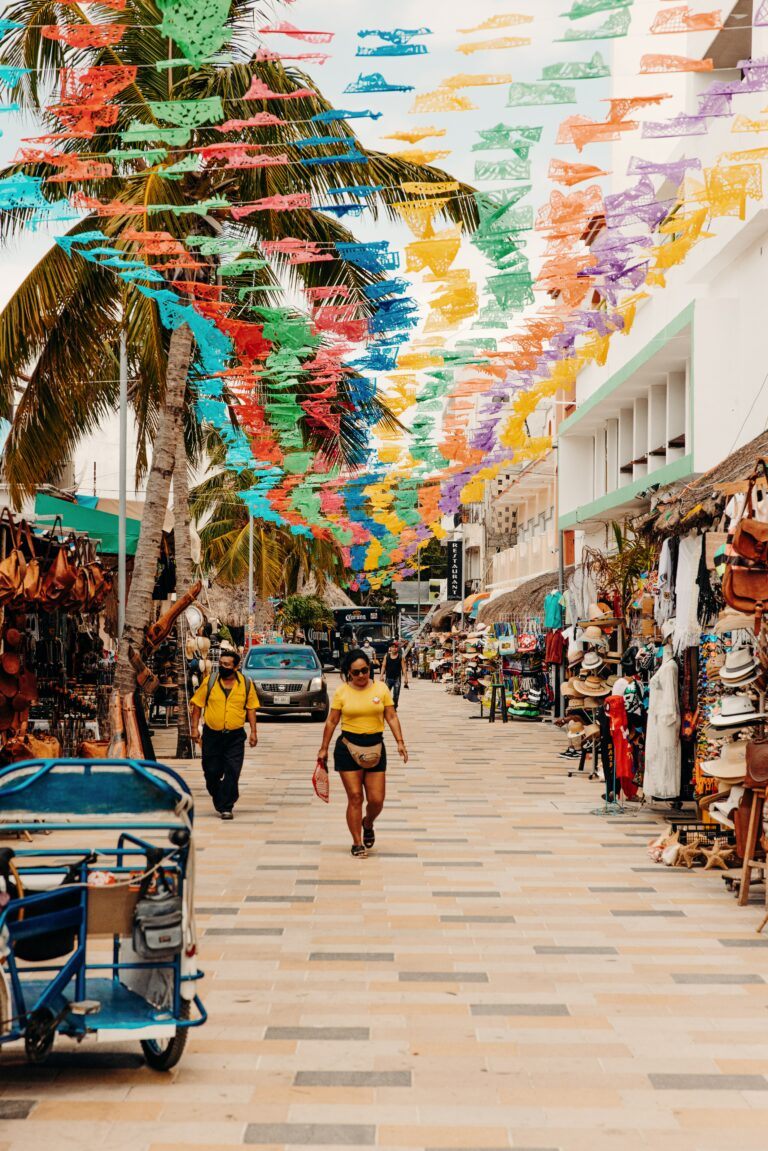 I have to admit that Playa del Carmen isn't my favorite place on the Riviera Maya. With its intense nightlife and typical beach crowds, it feels a lot like an adult playground to me, and not in a good way. However, it is the launching point for Cozumel and has a nice beach to check out.
Here are a couple things to do while passing through Playa del Carmen:
Get your adrenaline fix at Xplor
Xplor is one of those places that I almost could not believe was real when I went there in 2017. It's a gigantic theme park that incorporates nature and adrenaline-filled thrills. It has several types of zip lines, including one called the Hammock Splash. There are caves to explore, cenotes to swim in, and plenty of other adventures to be had.
You could spend an entire day at Xplor, and it's a fun stop for families or groups of friends. Tickets can be a bit pricey, but what else do you expect at a theme park? If you want to check out Xplor at night, this tour offers a fire-filled adventure.
Stand-up paddleboard (SUP)
One of my favorite ways to enjoy the beach at Playa del Carmen is by paddleboarding. Aloha Paddle Club has sunrise and sunset options that offer some amazing views of the sea. If you're new to SUP, Aloha offers classes as well!
Admire street art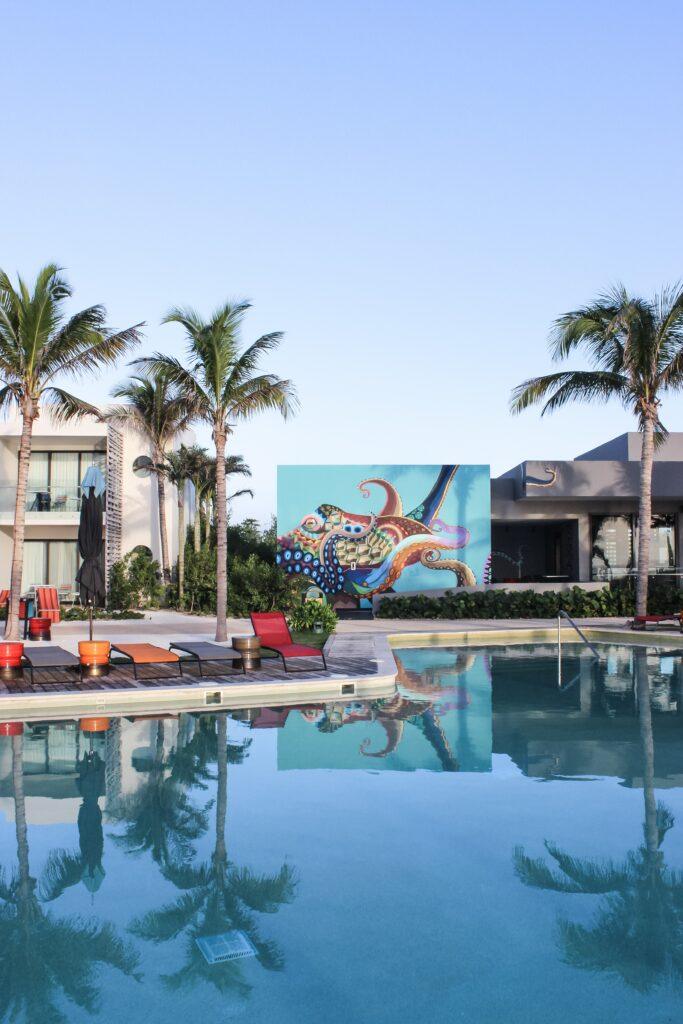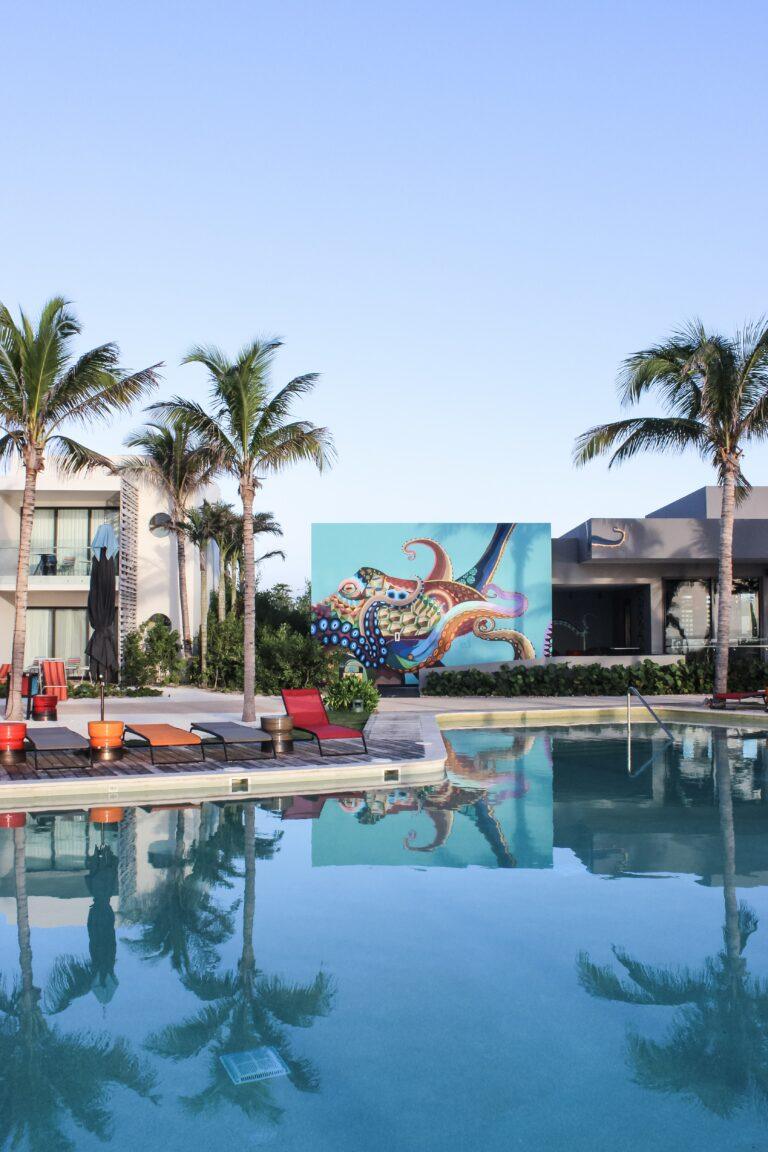 Playa del Carmen has an awesome collection of street art, mostly concentrated to the downtown area, which makes spotting it easy. If you want to check out the art with a guide, consider a tour from Playa del Carmen Art Tours.
Cozumel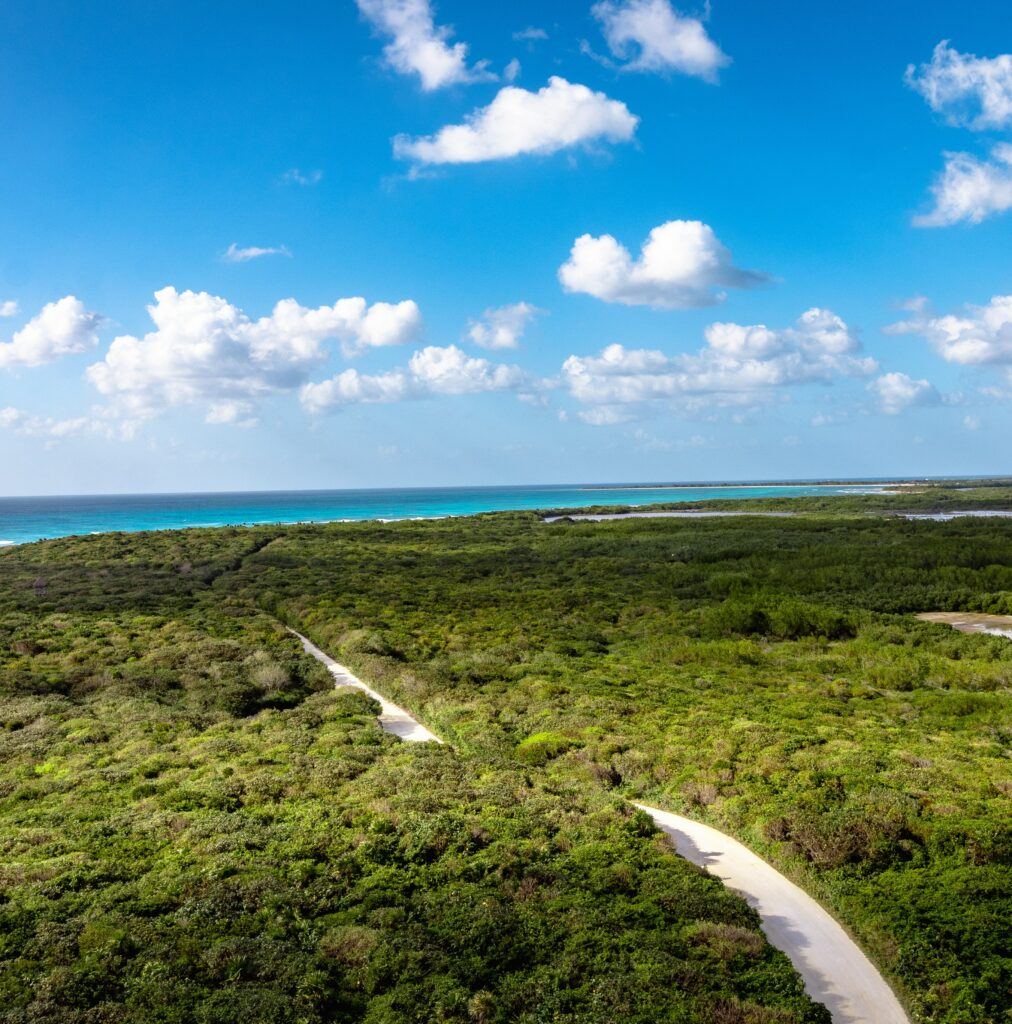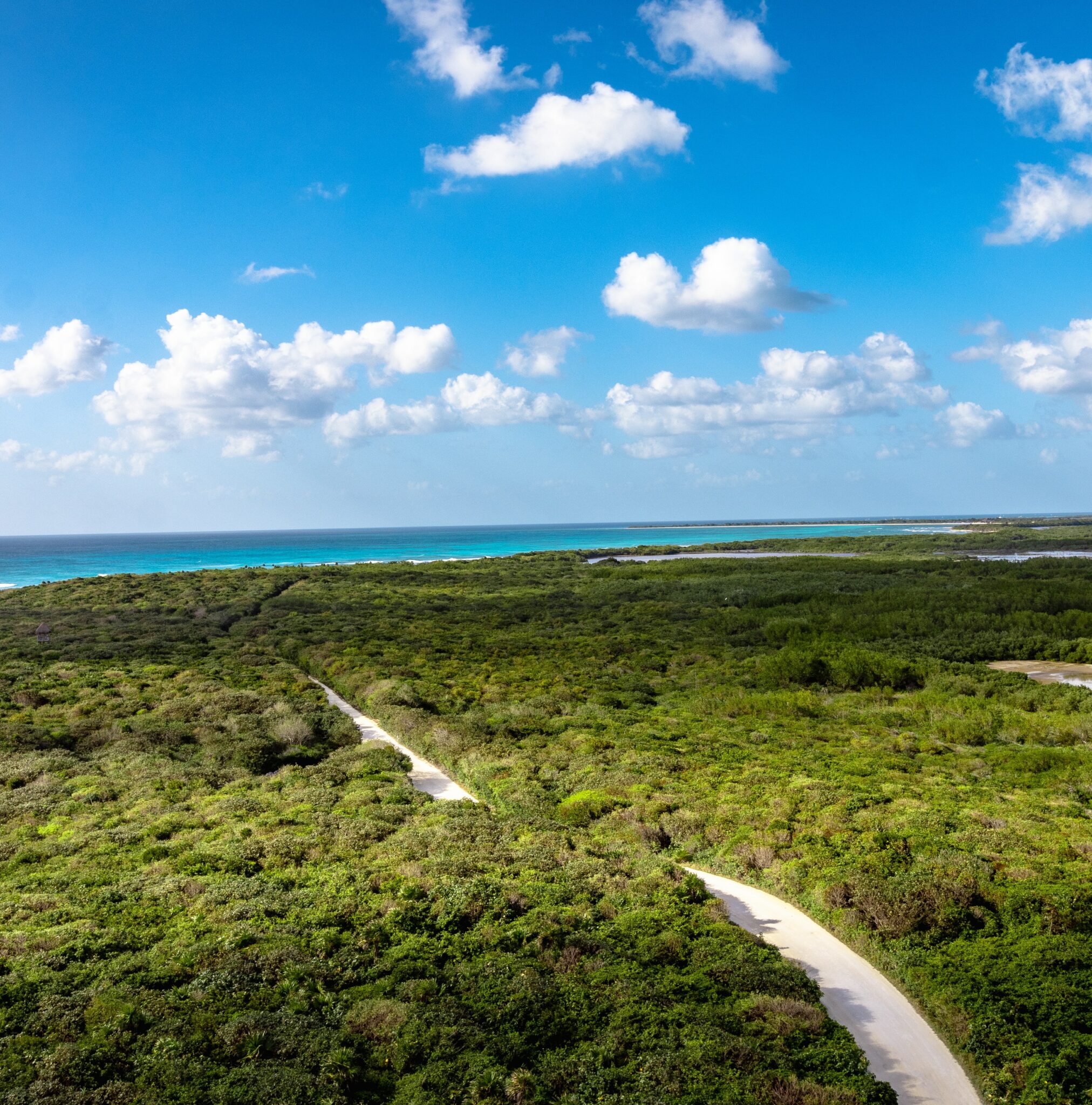 Cozumel is a large island right off the coast of Playa del Carmen. It has picturesque white-sand beaches all around it, with some of Mexico's most noteworthy snorkeling and diving spots. The shallow turquoise waters are breathtaking and definitely worth checking out.
Snorkel in the sea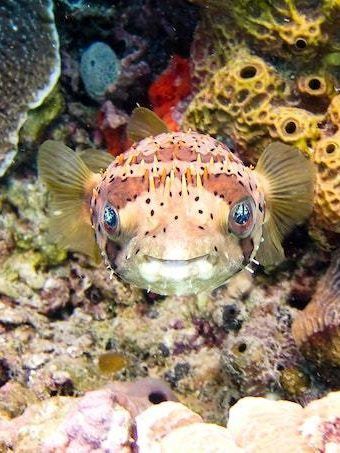 The shallow waters just off the coast of Cozumel are perfect for snorkeling, because they're nice and clear and you'll find plenty of marine life. El Cielo Bay, home to thousands of starfish and other fish species, is a popular snorkeling spot. Another awesome place is Palancar Reef, known for its abundant colorful corals.
You'll find loads of places on Cozumel to snorkel. I recommend this tour, which takes you to both El Cielo Bay and Palancar Reef, plus you get to sail around on a catamaran.
Dive in the deep
If you want to up the ante on your underwater adventure, don't miss out on a memorable dive off the coast of Cozumel. In fact, the island is among the top destinations in the world for diving. The unique underwater landscape off the coast plus the world-class visibility create an overall show-stopping experience.
Dressel Divers is the most reputable diving company on the island, with the best reviews and expertise.
Tulum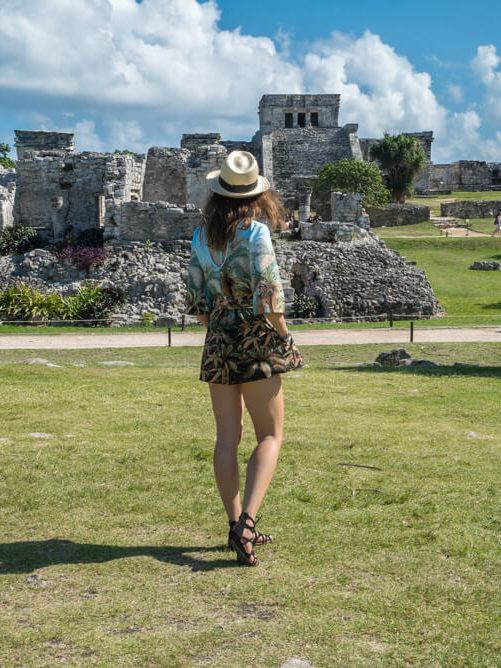 Tulum is a beach lover's paradise that has changed a lot in recent years. Whereas it used to be a small backpacker's stop, it has exploded in the last decade to become one of Mexico's top beach destinations. This comes with a lot of drawbacks for locals and visitors alike, especially if you're the type of traveler that likes something a bit more low-key.
Even so, it's totally possible to enjoy the beauty of Tulum without the madness. Here are my favorite things to do there:
Rent a bike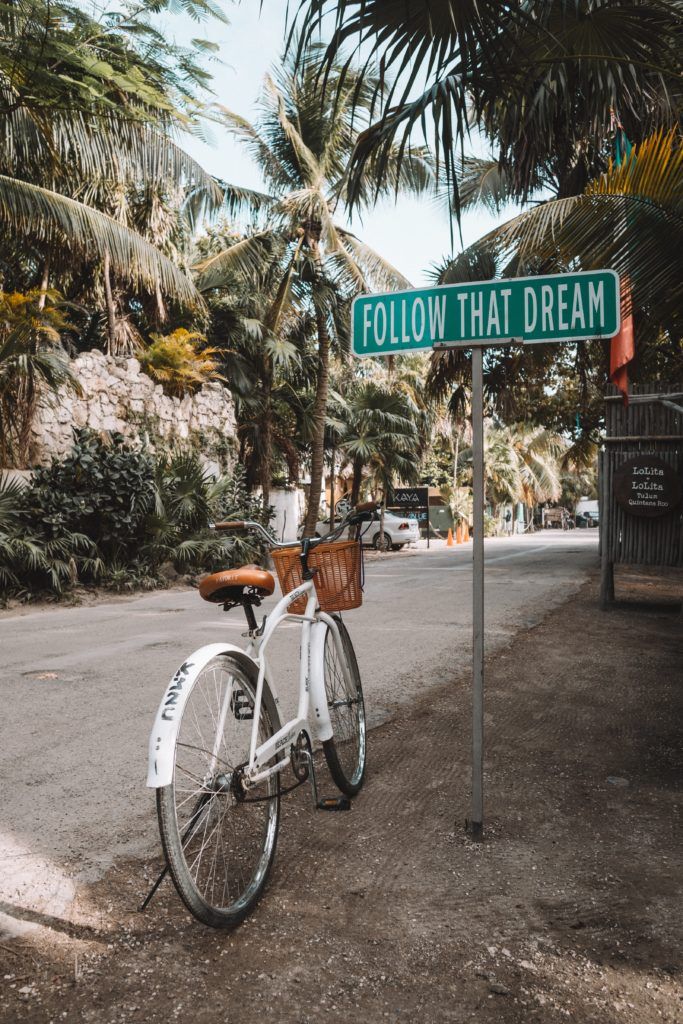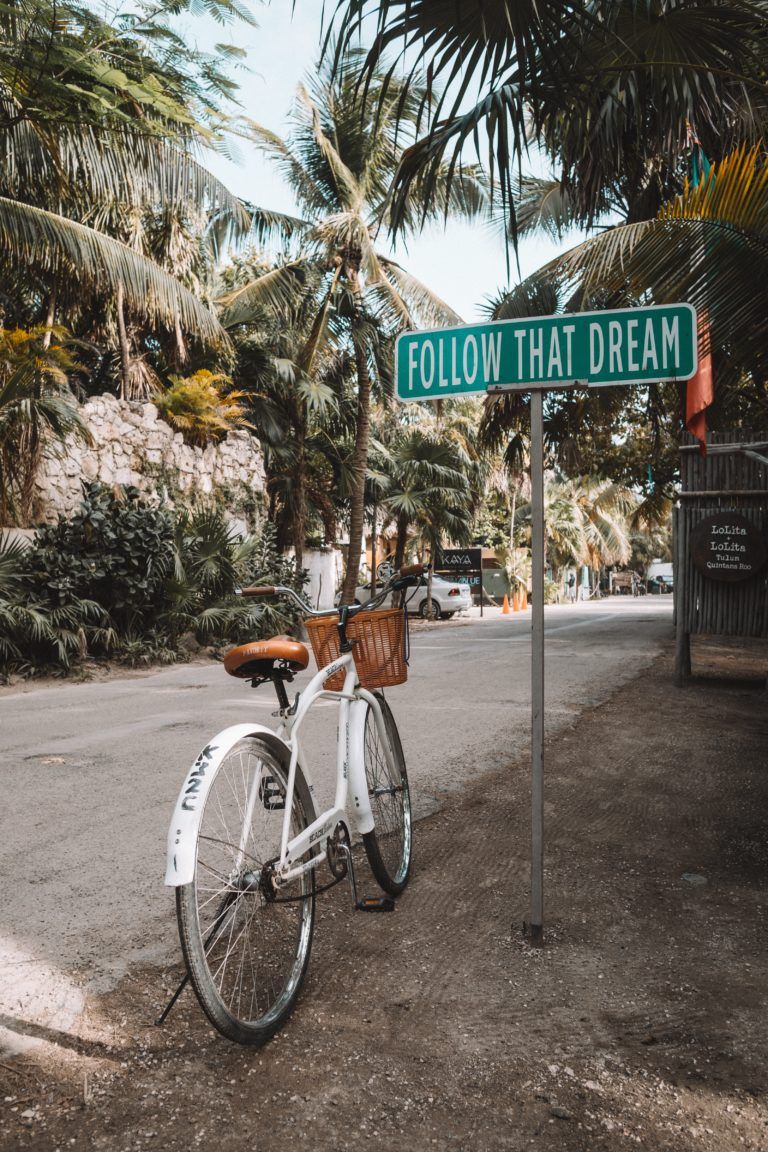 Upon arriving in Tulum, you're bound to see many people riding bikes. It's the easiest and cheapest way to get from downtown Tulum to the hotel zone, where the beaches are. Plus, it's a fun way to get some exercise and enjoy the sunny weather. Another bonus is that many of Tulum's best cenotes are close enough to ride your bike to.
Renting a bike in Tulum is simple, and there are plenty of places around town where you can do so. It should cost around 120-150 pesos ($6-7.50 USD) per day. You might be able to get an even better deal if renting for multiple days.
If you want to plan ahead, you can rent your bike online with Ola Bike Tulum.
Snorkel in a cenote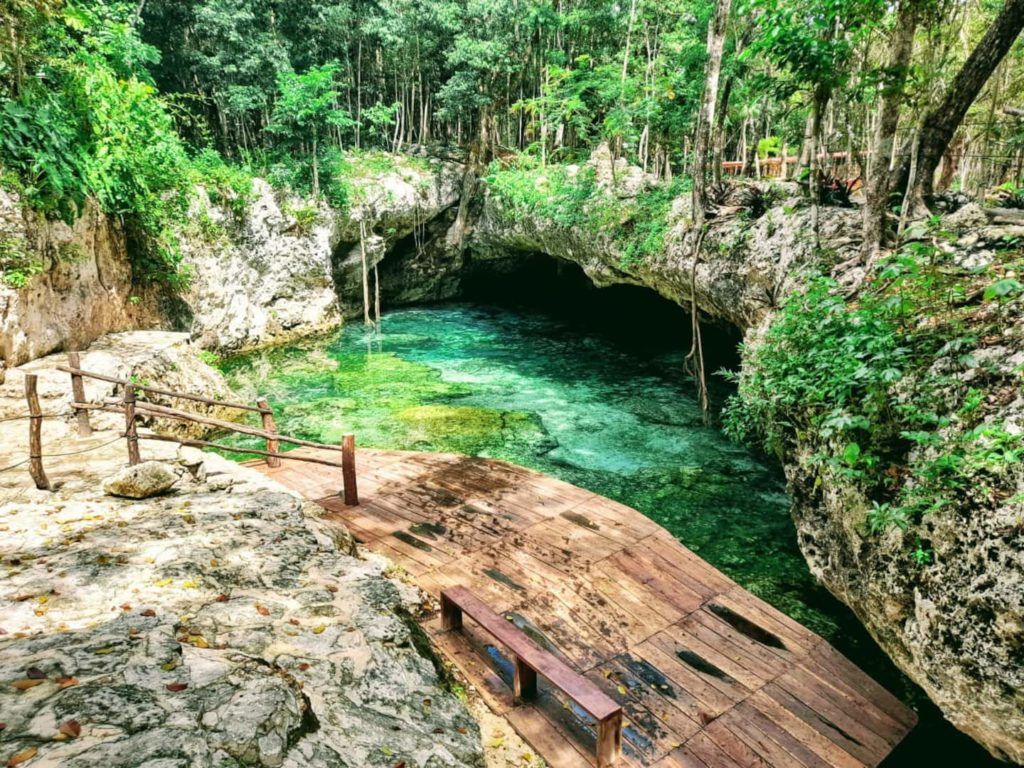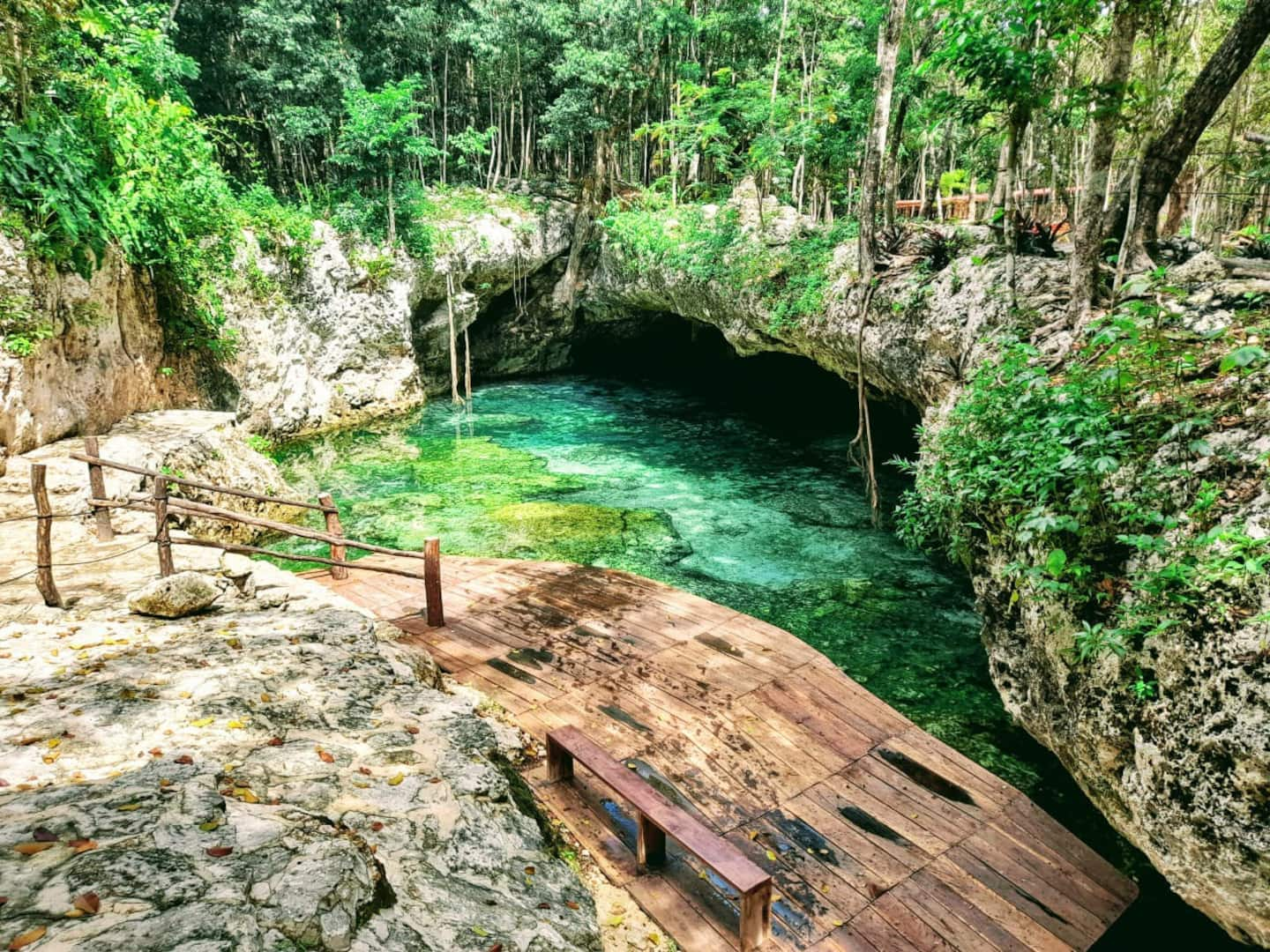 So, you had a blast snorkeling in the ocean at Cozumel, and now you want to get a different underwater view. Try snorkeling in a cenote! A few cenotes close to Tulum where you can snorkel are Cenote Cristal, Cenote Carwash, and of course, Gran Cenote.
Gran Cenote is a crowd favorite for snorkeling because there is an abundance of turtles there, which are fun to watch while you snorkel. Not only that, but there are also some epic stalactites and stalagmites that you can see from the water's surface. We have you covered for everything you need to know before visiting Gran Cenote for your next snorkeling adventure.
Dive in a cenote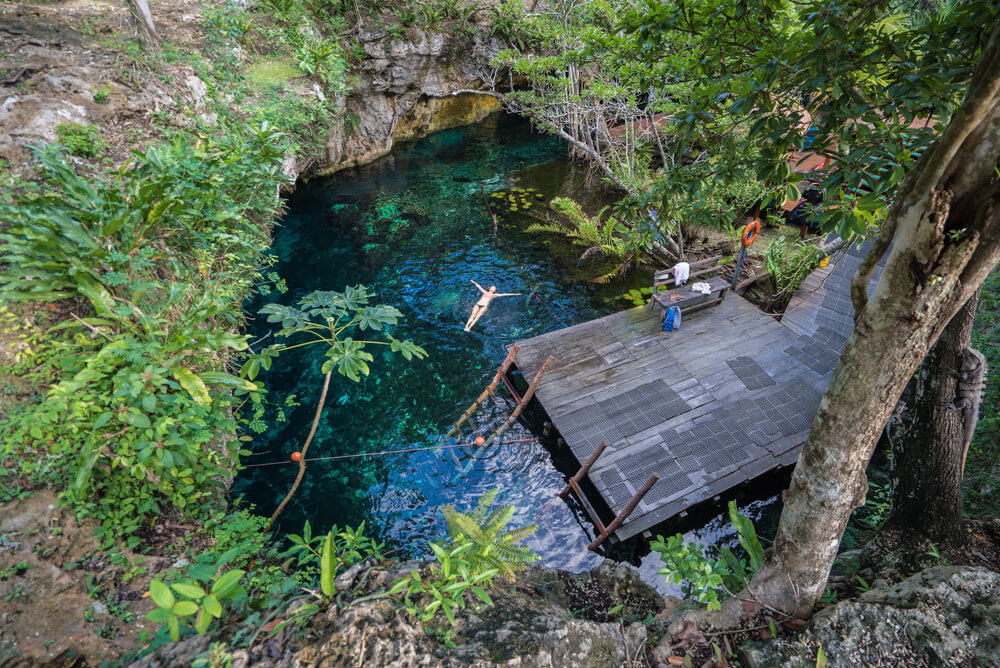 If you've had your fill of snorkeling and can't wait to get further beneath the water's surface, try diving in a cenote near Tulum. There are plenty that are ideal for scuba diving because of their many underwater caves and the variety of plant life.
Koox Diving is a favorite among divers, beginner and expert alike. Koox has a wide range of options for cenotes you can dive in, including the legendary Dos Ojos one, which has a reputation for being the most unforgettable dive on the Riviera Maya.
Kaan Luum Lagoon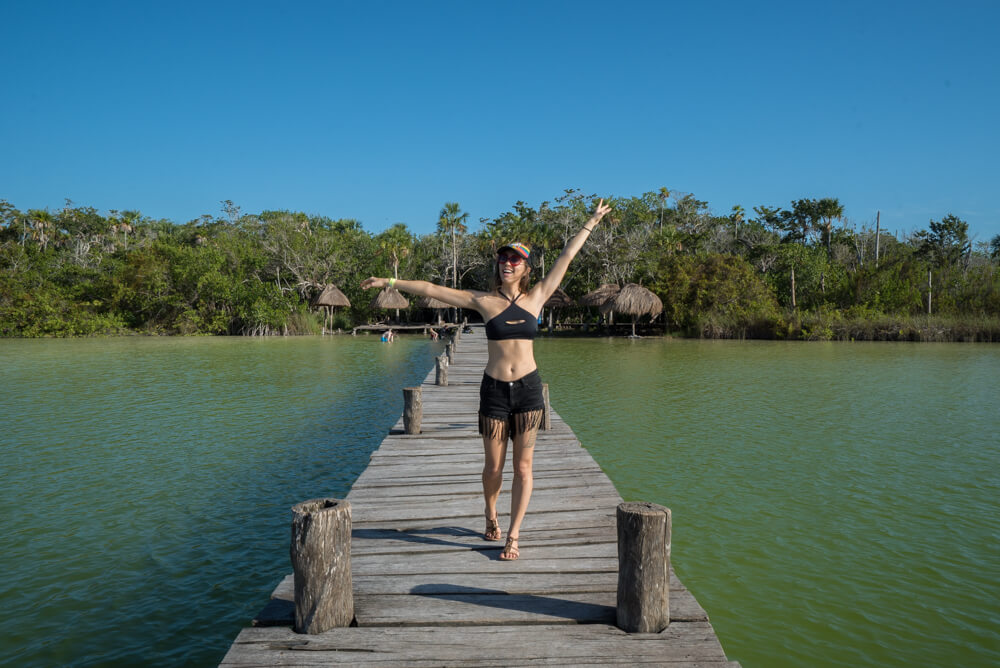 This lagoon is one of Tulum's best-kept secrets. While it is quite well known to locals, it doesn't attract very many tourists and remains relatively uncrowded, even during high season. The lagoon is surrounded by the flora and fauna of the dense Mayan jungle, creating an incredible atmosphere for relaxing, swimming, and simply taking in the area's beauty.
The lagoon usually has a deep turquoise color, but due to contamination in recent years, it has slowly changed to a shade of green, much like what has happened in Bacalar. To avoid contributing to this contamination, make sure to only use reef-safe sunscreen, and do not for any reason throw trash into the lagoon or the area surrounding it.
To get to Kaan Luum, you can take a taxi from Tulum's downtown area for about 150 pesos ($7.50 USD) each way.
Explore the Sian Ka'an Biosphere
Sian Ka'an is an enormous protected natural area home to one of Mexico's most biodiverse jungles. The biosphere takes up about 10% of the entire state of Quintana Roo and encompasses nearly twice the area of Rhode Island. That said, only small portions of it are accessible to visitors.
Those small portions are beautiful and worth visiting if you get the chance. You'll see how truly magnificent the natural world is in this part of Mexico, without the hotels, fancy restaurants, and hoards of foreigners.
This tour will take you on a boat ride through the wetlands of Sian Ka'an to peek at wildlife, mangrove forests, and a coral reef.
Small Towns You Can't Miss
Xpu-Ha
This small village just south of Playa del Carmen is an off-the-beaten-path beach paradise that very few tourists think to visit. While Xpu-Ha's gorgeous beach is not a secret to locals, it's still quite unknown to foreigners and therefore makes for the perfect quiet getaway.
You won't find nearly as many hotels in Xpu-Ha, but there are plenty of mom-and-pop restaurants on the beach where you can have a delicious meal. I recommend the ceviche!
Felipe Carrillo Puerto
This small town is not a tourist destination by any means, but it's definitely worth a stop if you want to get a feel for the real Riviera Maya. The town has a charming atmosphere, and it's the perfect place to make a pit stop on a road trip through the area.
Also, many workers are from Felipe Carrillo Puerto and surrounding communities and commute to work at the big resorts and hotels along the coast.
If you are interested in staying in Carrillo for longer and want to learn Spanish (or even Mayan!), consider booking an immersive exchange experience with Na'atik Language and Culture Institute. It offers programs that include a home stay, language classes, cooking classes, and excursions around the area. It's the perfect place to dive into the local culture.
Archaeological Sites on the Riviera Maya
If you're a big anthropology, history, archaeology, etc. nerd like me, you've definitely heard about the Riviera Maya's awesome archaeological sites. We have you covered with a more in-depth look at the best Mayan archaeological sites, too!
Cenotes in the Riviera Maya
There are plenty of cenotes to choose from on the Riviera Maya. We have a full breakdown of cenotes near Cancún as well as cenotes near Tulum, plus a helpful map of them all:
Public Beaches on the Riviera Maya
You may already know about the most popular public beaches in Cancún, but did you know that there are plenty more that are just waiting for you? Here's a map of the public beaches on the Riviera Maya:
Pin me for later: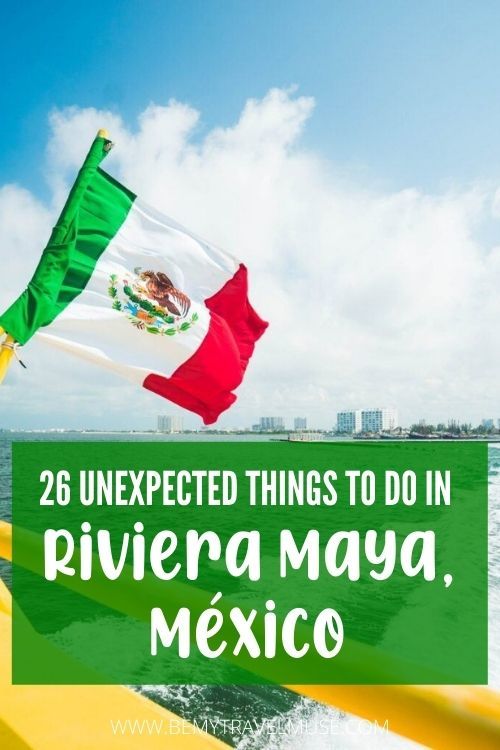 If you're like me and you enjoy finding places where few tourists go, there are still plenty of amazing locations in hot spots like the Riviera Maya — where tourism is concentrated at the mega-resorts along the coast between Tulum and Cancún.