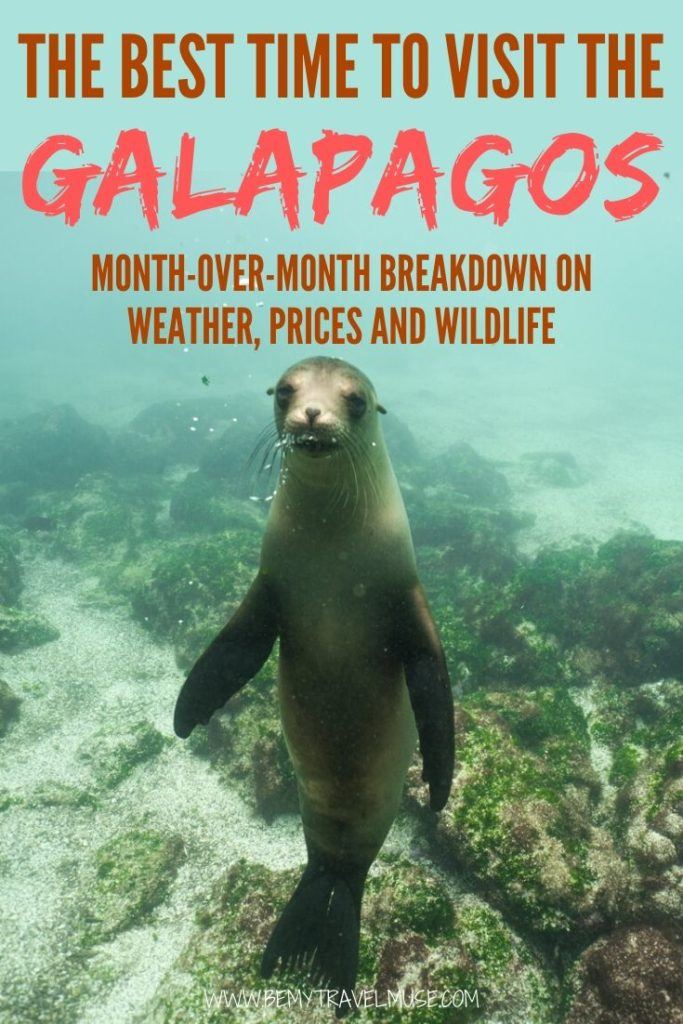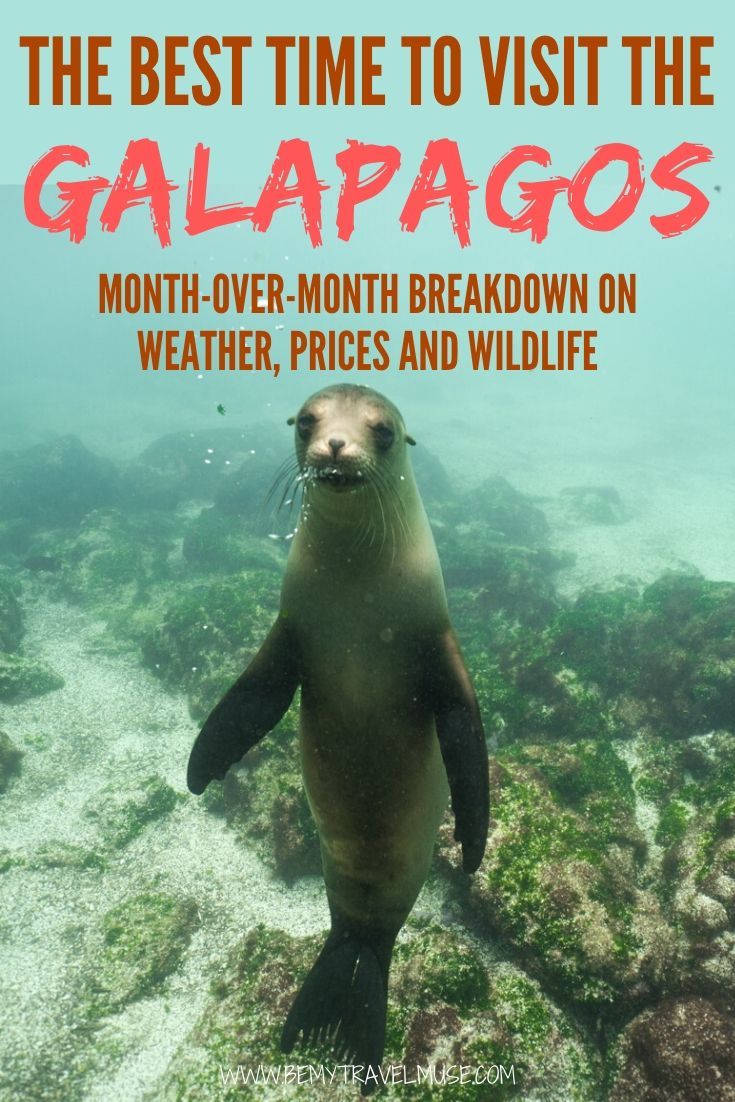 The Galapagos Islands are a paradise for animal lovers. With birds, tortoises, and even cacti that you can only find there, it's hard to find a more unique place in the world.
That said, plenty of the animals in the Galapagos are migratory, and the Galapagos Islands experience a subtropical climate despite being along the equator, due to the interaction of varying warm and cool ocean currents. The warm, humid rainy season stretches from late December to early June, and the cooler dry season runs from late June through early December. While the first part of the year offers the highest temperatures, the cloudier months offer breaks in tourism.
No matter when you choose to visit, you'll experience perks unique to each timeframe, ranging from the wildlife present to the cost of booking a trip. Read on for the best time to visit the Galapagos in order to see your favorite animals and have the best possible weather for your interests:
January & February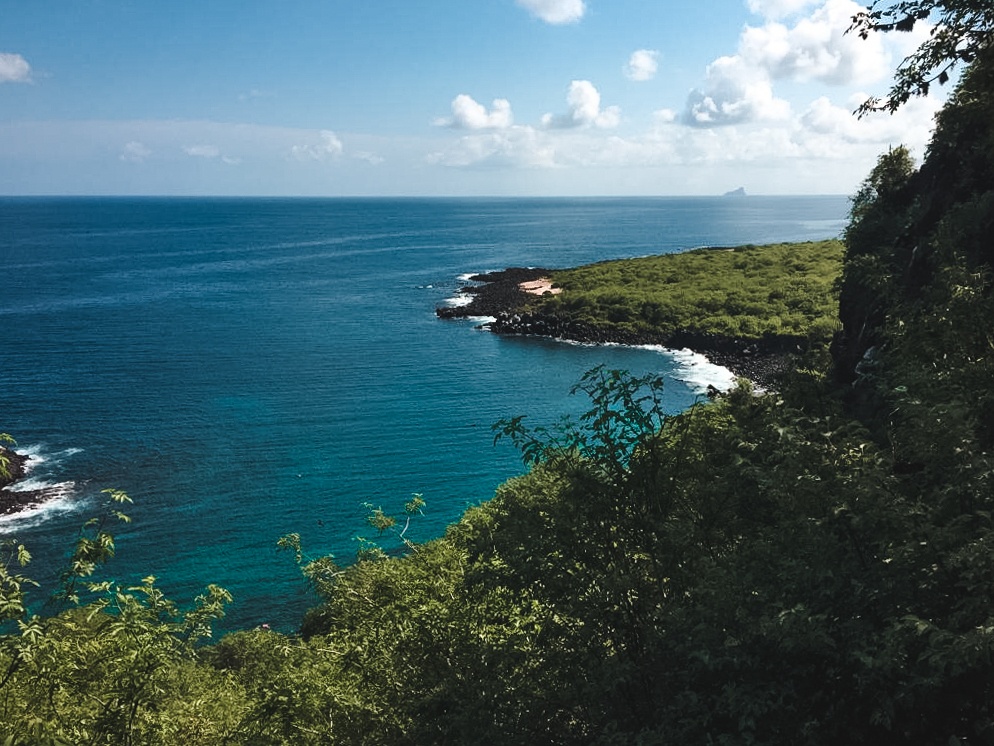 Weather & Precipitation: January and February are similar in terms of weather and rainfall. Each month sees 2-3 inches of rain, highs of about 85 degrees Fahrenheit with lows in the low-mid 70s, and sea temperatures in the mid-upper 70s. Clear mornings and afternoon showers are common this time of year.
Prices & Booking: January is one of the tourism peaks in the Galapagos, but prices will begin to lower towards the end of the month and into February. As you get further and further into the new year (and away from the winter holidays), booking a trip will only get easier and cheaper.
Wildlife: Birds are very active at the beginning of the year, when many species begin nesting. You'll see birds like the flightless cormorant, the white-cheeked pintail duck, Nazca booby, frigatebird, and Galapagos dove out and about. Even flamingoes and penguins are visible around this time. Both land and marine iguanas will be nesting, as will green sea turtles. Underwater visibility is at its best from January to April, so seeing marine life at this time of year is especially enjoyable. During these months, snorkelers and divers have up to three times as much underwater visibility as they would between May and December.
March & April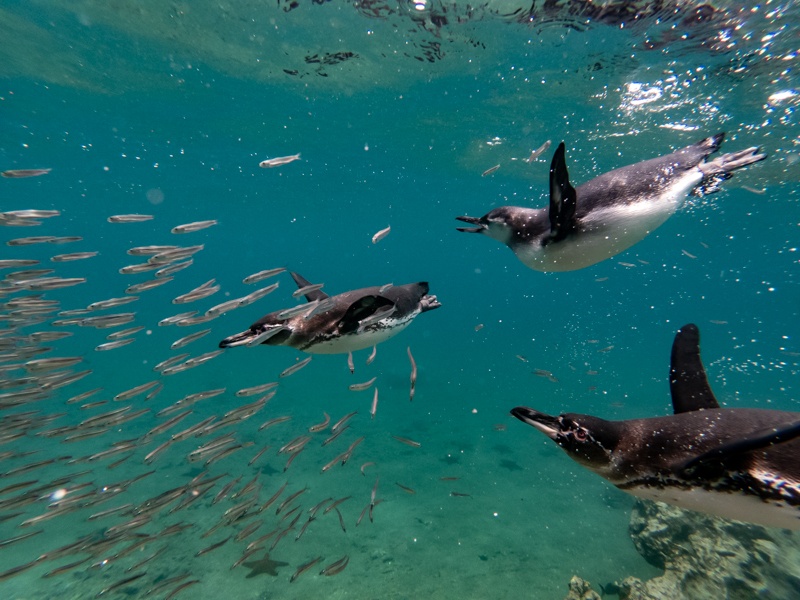 Weather & Precipitation: March and April make up the peak of the Galapagos' rainy season, as March sees about 3-4 inches of rain and April sees about 2-3 inches. Both months experience high temperatures in the mid-upper 80s with lows in the low-mid 70s, and waters will continue to be at their warmest in the mid-upper 70s. Prepare for lots of humidity.
Prices & Booking: The tourism cycle is at a low during these months due to the high rainfall. However, if you're willing to tolerate the afternoon showers, the affordability will make it worth it! Booking should be easy and cheap, and crowds should be low at this time of year.
Wildlife: Again, March sees highly active marine life, so take advantage of the warm, clear waters and small crowds to get into the ocean! Meanwhile, on land, waved albatrosses begin showing up to mate and nest (which is special because the birds mate almost exclusively on Española Island and choose one mate for life). Green sea turtles will see their eggs begin to hatch, as will iguanas! Watch for hammerhead sharks and manta rays in the water. Unfortunately, around this time of year you'll have lots of mosquitoes around as well.
May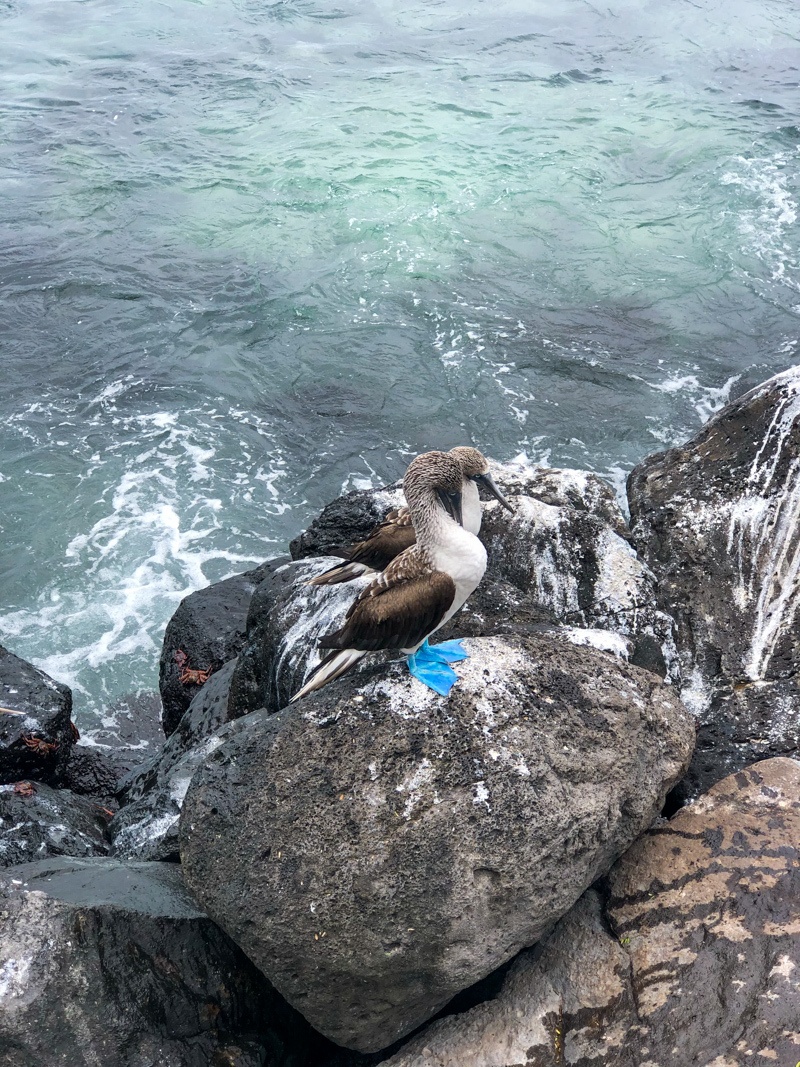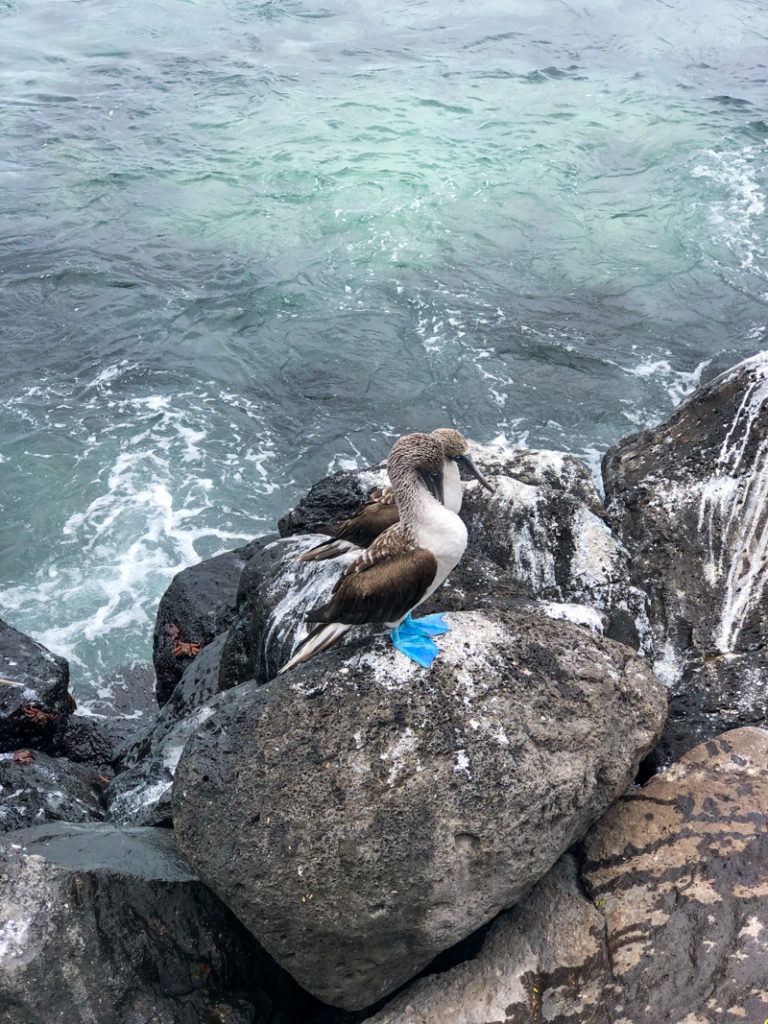 Weather & Precipitation: May means the end of the rainy season, with about three quarters of an inch of rain throughout the month. As the rain rolls out, high temperatures will begin dropping to the low 80s, with lows dropping slightly to the low 70s, and sea temperatures will begin to slowly descend, too.
Prices & Booking: Tourism begins to spike back up again by the end of May thanks to the end of school years and start of summer vacations. As a result, prices and crowds will be higher than in the months preceding. Early May should still be decent in terms of both affordability and numbers of visitors, but the longer you wait, the lower your chances of finding a good deal.
Wildlife: May sees some of the same wildlife as the months preceding, as many birds continue nesting and iguana eggs continue hatching. Now, though, you'll see the blue footed booby doing its courtship dances!
June & July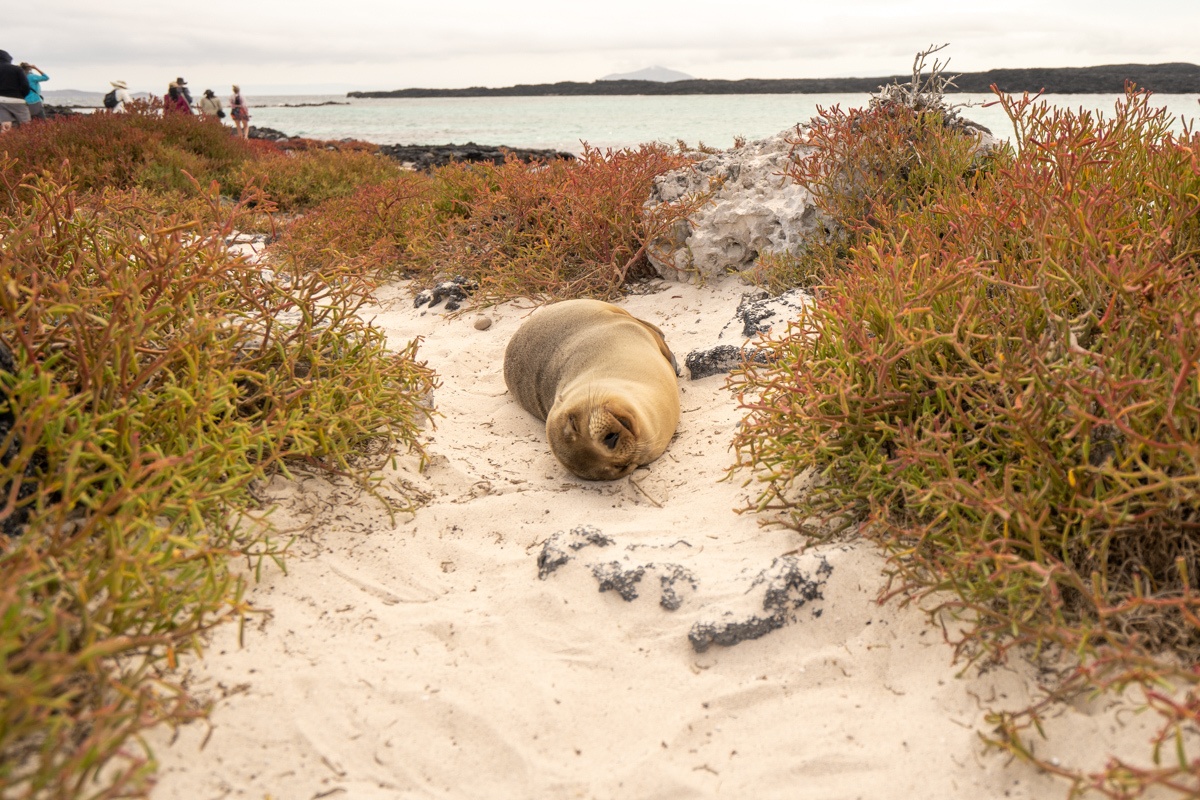 Weather & Precipitation: June and July see very little rain — about a half inch or less — as they kick off the Galapagos' dry season. Temperatures max out in the high 70s, with lows 65-70, and sea temperatures drop to the low 70s. While you'll still see several hours of sunshine per day, clouds are just as common.
Prices & Booking: Now that travelers are in full summer vacation mode, booking will become significantly more difficult than it was before. These months make up the Galapagos' second tourism peak, so planning months in advance is highly recommended for the sake of both prices and availability.
Wildlife: The standard rotation of birds like waved albatrosses, frigatebirds, and penguins will continue breeding and nesting into the summer months, but with a few new additions, as red footed boobies and masked boobies will join the party. Perhaps even more exciting is the appearance of humpback whales coming up from the south as part of their migration pattern! You might even see dolphins, too. More sea lions will show up with the start of their breeding season, and even the Galapagos giant tortoise will be out and about to lay its eggs!
August & September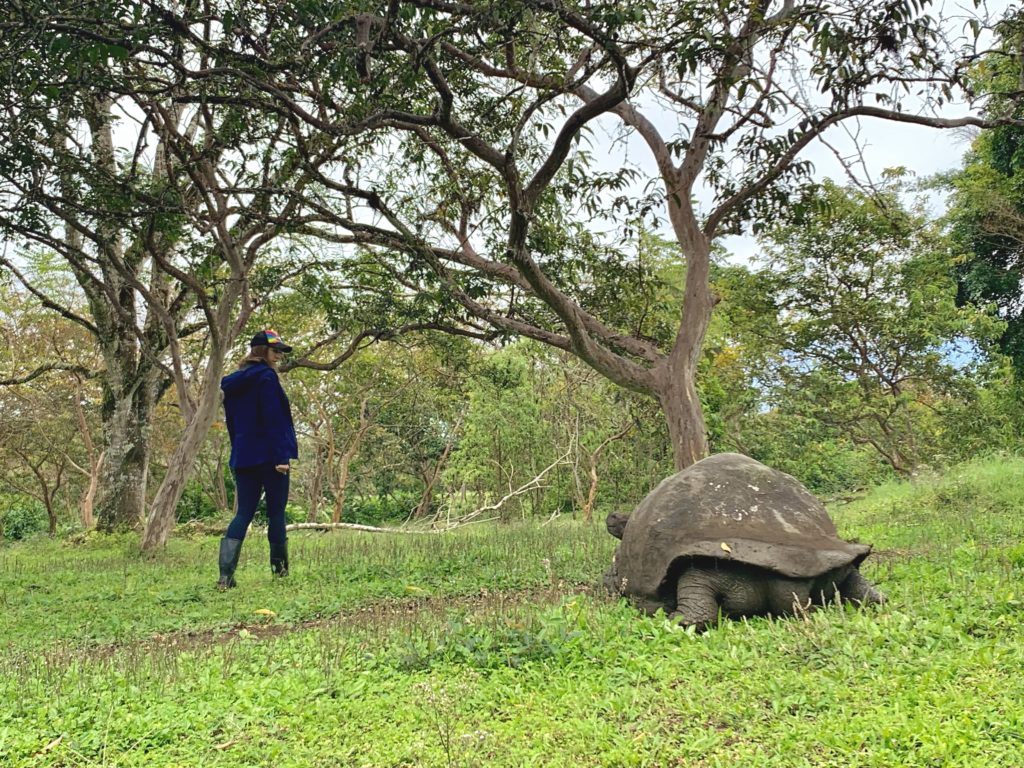 Weather & Precipitation: This is the chilliest time of the year in the Galapagos, with maximum temperatures on land in the mid 70s, lows in the mid 60s, and sea temperatures in the low 70s at best. Measurable rainfall will keep to a minimum, though (there will be a little drizzle); the islands will only see a quarter inch of rain or less in August and September. Winds will pick up and cause rough seas, so keep this in mind when considering boat trips or cruises.
Prices & Booking: The beginning of August is still busy with visitors due to the continuation of summer vacations. Later, though, when school is back in session, the islands will begin to see a drop in tourism. Prices should become reasonable and booking should become easy, but keep in mind the cooler and rockier oceans when planning your aquatic experiences. (To be fair, the water still isn't cold; it just isn't as warm as it could be.) Regardless, planning a trip will only get easier and cheaper as you get further into the fall.
Wildlife: Alongside the many birds which continue nesting into these months, the Galapagos giant tortoise can still be seen laying its eggs. Sea lions will be widely present around the islands, and you'll have the chance to see more whales and dolphins off the coastlines. You'll even see a large number of penguins under the water in September. This is also the best time of year to see whale sharks migrating through Darwin and Wolf islands.
October & November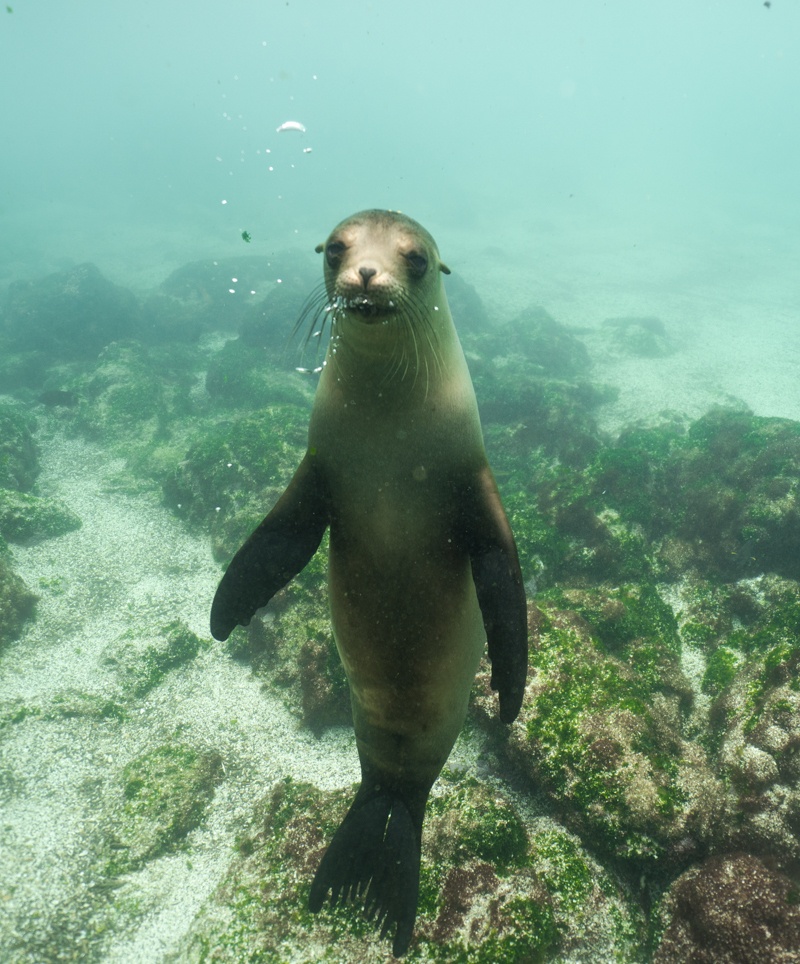 Weather & Precipitation: High and low temperatures will begin to edge back up again in October and November as the dry season wraps up and the year begins shifting back towards another rainy season. You'll get high 70s as max temps and upper 60s as lows on land with sea temperatures heading back towards the low-mid 70s. You'll only see a quarter to half inch of rain over the course of a month. This is the perfect time to visit if you want some warmth without the wet.
Prices & Booking: Tourism remains at a low in October and November, as these months are still part of the cloudy, dry season; however, because they make up the tail end, the weather will begin getting warmer before the crowds and prices begin increasing. October or November might just be the perfect time to visit! Book your travel plans before prices spike for the upcoming holidays.
Wildlife: Sea lions are still around at this time, and adorably, they start to have their pups in October. Bonus – they actually love to interact with snorkelers! Regarding the birds on the islands, flamingoes will be nesting and tiny blue footed booby chicks will even have begun hatching! You'll also be able to see waved albatross chicks on the island of Española. Though the visibility isn't as good during this month, there's more abundance under the sea so it's one of the best times for diving.
December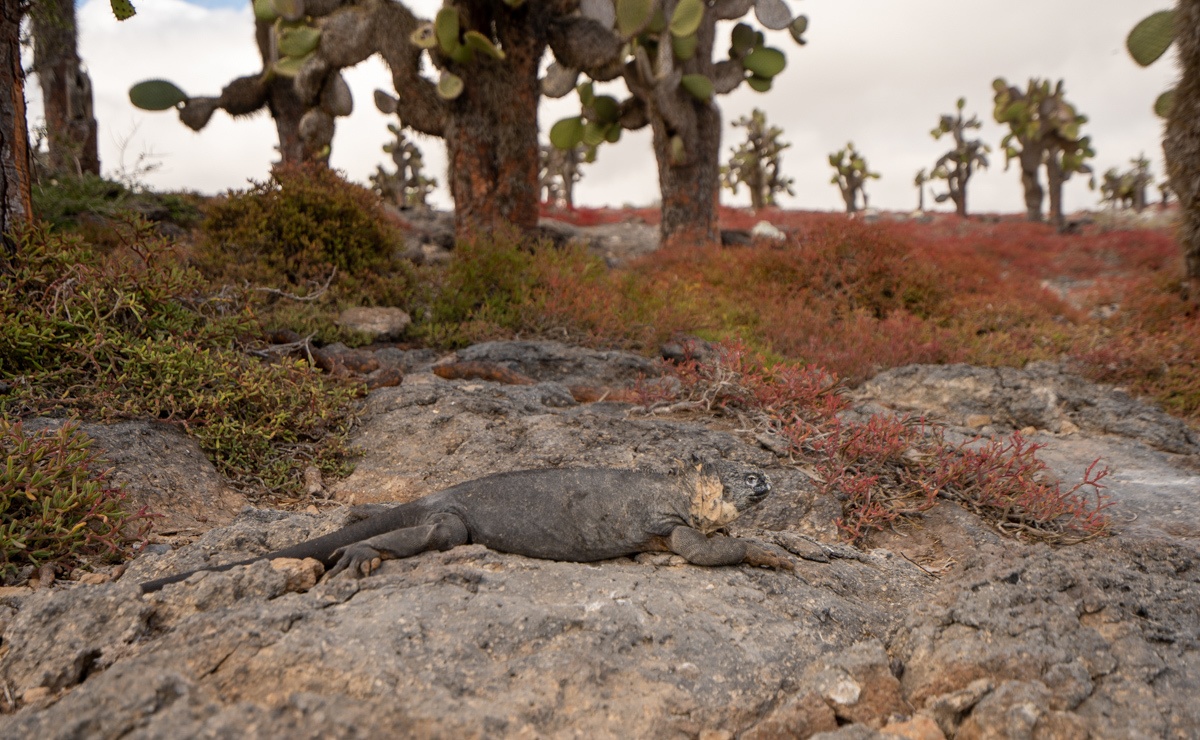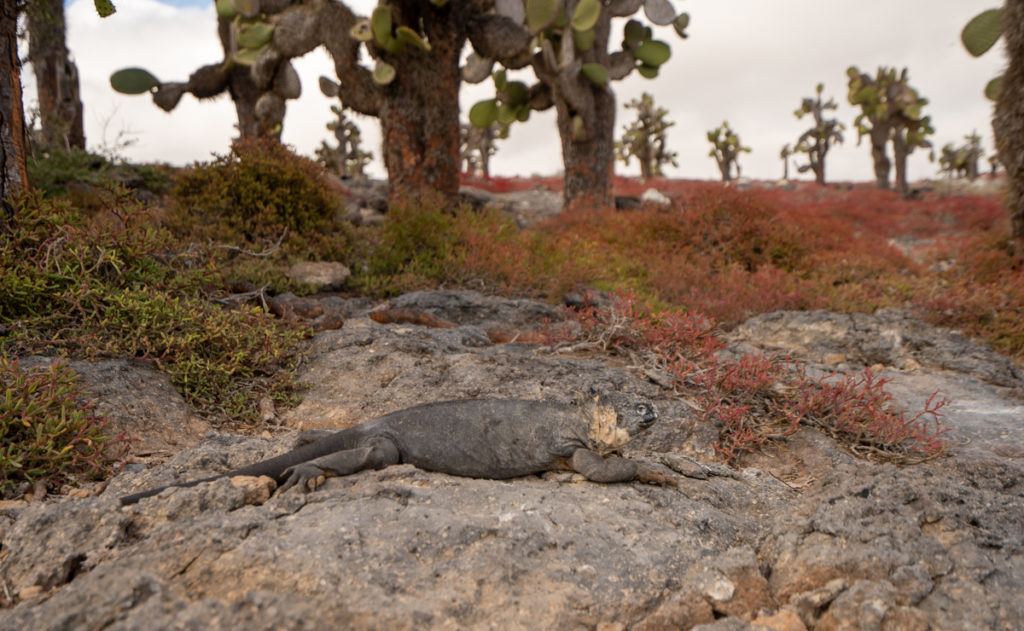 Weather & Precipitation: By December, maximum temperatures will have made their way back up to the low 80s, with lows only down to the the lower 70s, and sea temperatures will be on the rise. This transitional month won't see much rain — maybe just a half inch — but by the end of December, you'll be back at the start of the rainy season.
Prices & Booking: With the holidays comes tourism, and with schools letting out for winter break, crowds will begin to spike back up into the tourism high that the islands will eventually see in January. Prices will also be on the higher end due to the high demand of accommodation at this time. If you insist on spending your winter holiday in the Galapagos, book well in advance.
Wildlife: The Galapagos giant tortoise will begin to see its eggs hatch in December, while green sea turtles will begin mating. Both land iguanas and marine iguanas will also begin mating, and the marine iguanas will become more colorful as they vie to impress potential mates. Meanwhile, waved albatross chicks will have recently hatched and you might see them learning to fly before they head out to sea.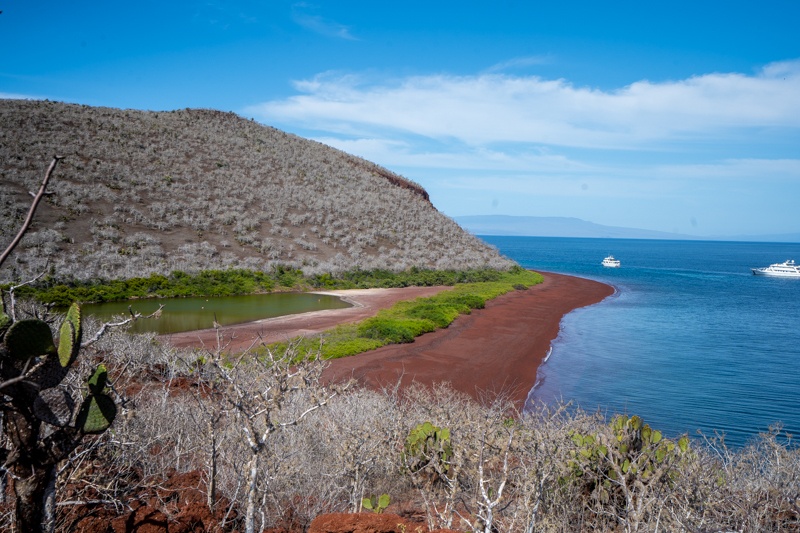 All in all, it comes down to what you want to see and what kind of weather you're open to, but if it were me, I'd target the following:
the four weeks from mid-October to mid-November, as they bring rising temperatures, off-season prices, and low crowds before the holidays
the four weeks from mid-April to mid-May, which have the subtropical warmth everyone wants but with declining rains, off-season prices, and low crowds before summer vacation begins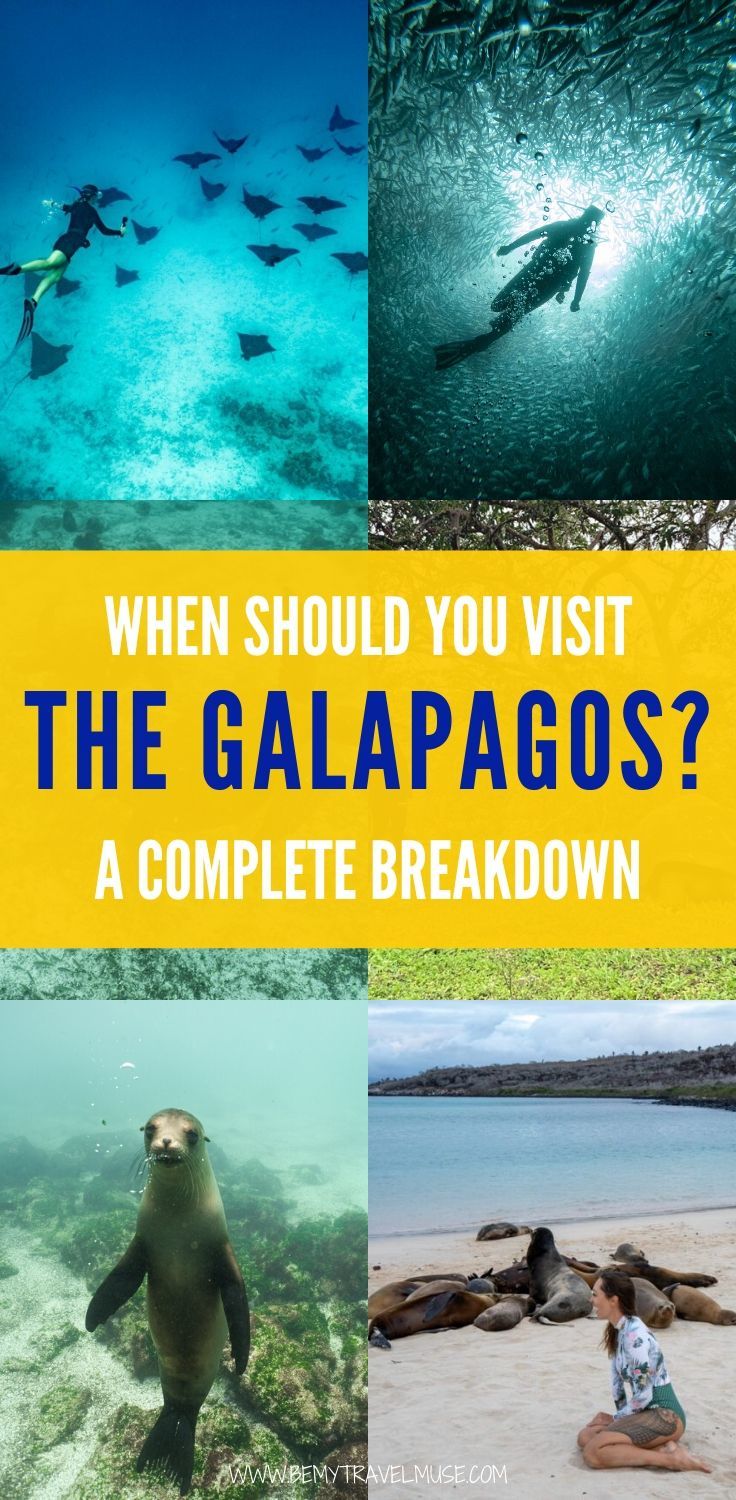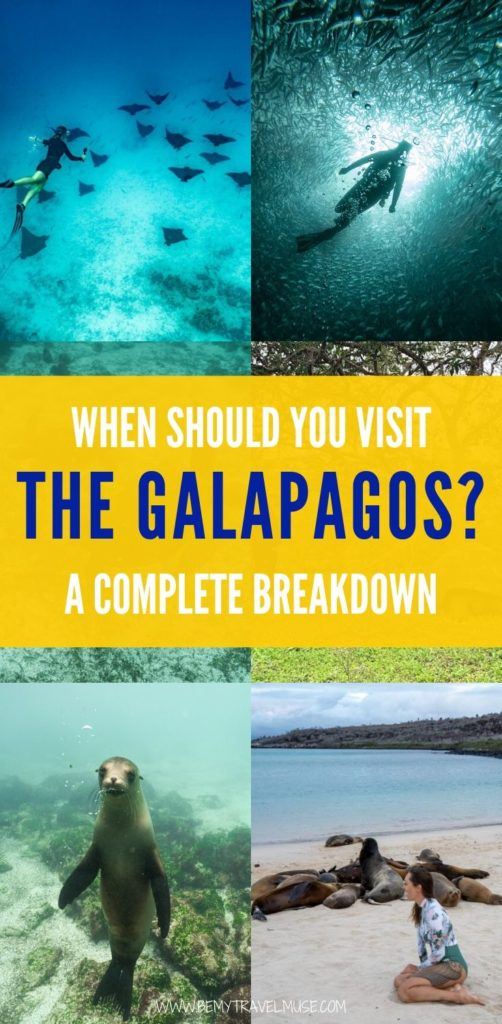 No matter when you visit, you'll surely experience the awe-inspiring beauty and diverse wildlife that the Galapagos Islands are famous for. Darwin himself said it best during his travels: "I look forward to the Galapagos with more interest than any other part of the voyage."
*Galapagos climate is impacted strongly by the phenomenon known as El Nino. This can cause the normally dry climate in the fall (September-December) to suddenly become very wet plus it affects the animals, underwater visibility/snorkeling and can make the islands suddenly lush. Before traveling keep this in mind and check the status of El Nino for the Galapagos. You can be warned up to a year in advance! Here is a good site to check the status.