Arriving into the capital of Malaysia we were greeted by a vibrant, diverse and dazzling cityskape that lived up to our expectations of those instaworthy shots that we have all seen of Malaysia's most beloved landmarks such as the Petronas Towers, pasted across every hand held device known to man.
After exploring the wonders of Kuala Lumpur, like any short city stay we were ready to delve into some new landscapes and in particular the luminous green flora that Malaysia is known for throughout the World.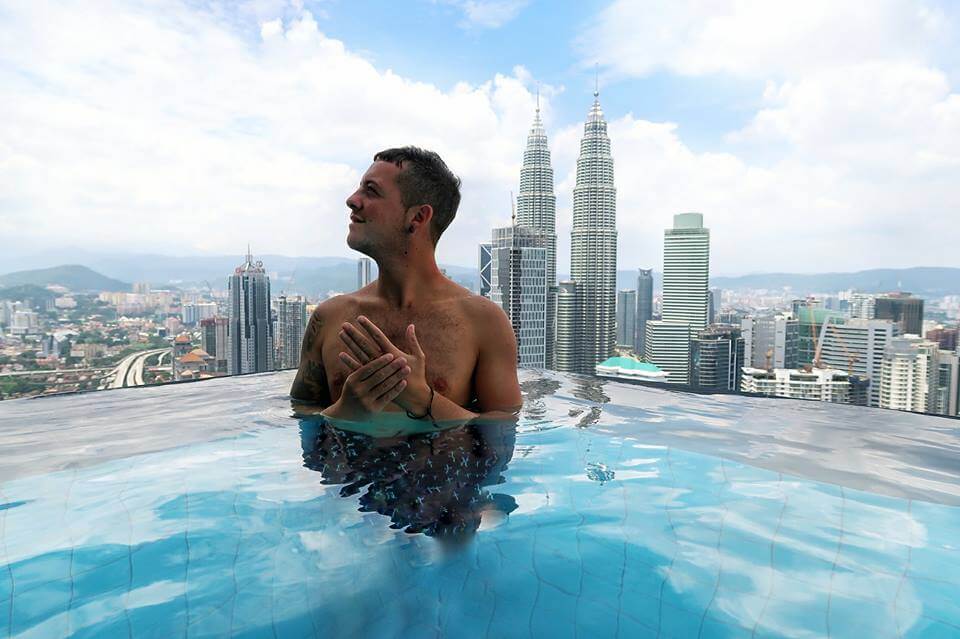 Opting to take our exploration to the East Coast of Peninsular Malaysia, we were excited to rise bright and early for a day of galavanting. If the East Coast was anything like our trip to the West, where we found the Maldives of Malaysia and got some seriously epic drone footage to match, we were in for a real treat.
Arriving at our accommodation, we informed our host of our intention to see the real Malaysia and to our delight the likable local beamed, seemingly at the location that must have popped immediately into her head as we asked the question. With a wide smile she proclaimed, 'Chemerung Falls'. This was in fact music to our ears as we are regular fall goers (if anyone hasn't already checked our YouTube vlogs where you can find such adventures) and often find ourselves searching and bathing in the majesty of such phenomenon. It was almost instantly decided. Our day was set and jungle trekking in Terengganu to the local landmark waterfall was to be our destination. That fond familiar feeling rushing through every fibre that flows through our veins every time we are heading into the unknown, accomplished.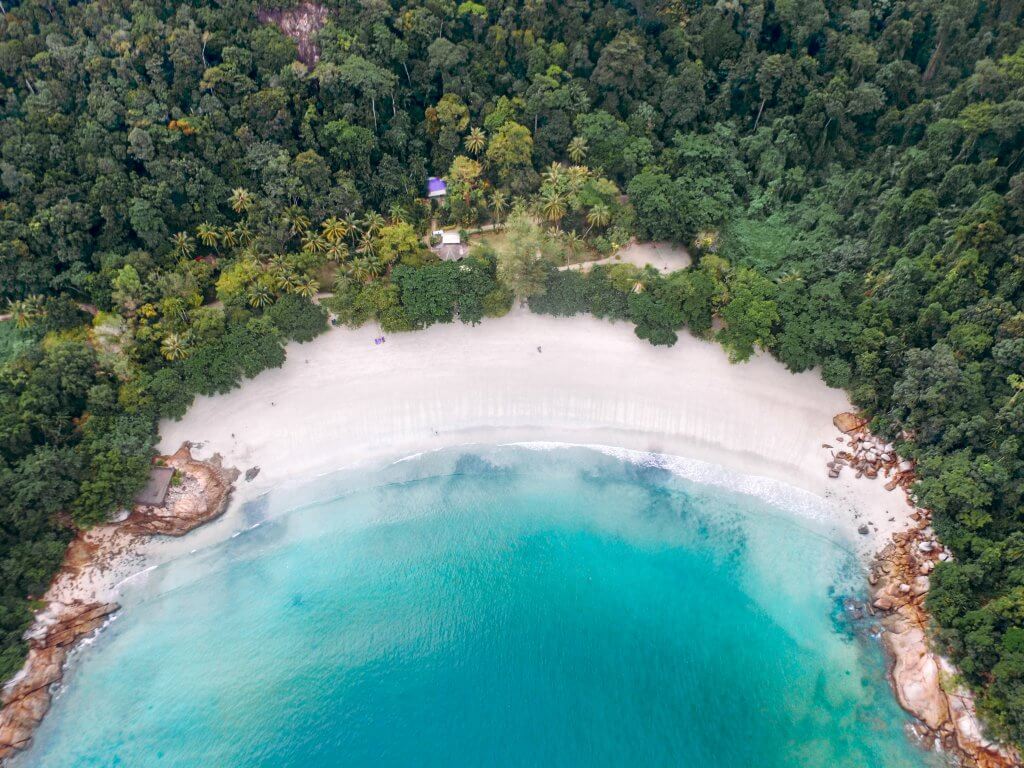 Indeed this was a location every inch unbeknownst to us. We were lucky enough to have a car arranged for us from our amazing, unmistakably Malay resort accommodation, to the exact location where you can begin your trek to the waterfall, but ask anyone in the Terrangan area and they will gladly point you in the right direction. For those looking for a more independent exploration and adventure, you do not have to look far for cars and scooters to rent for about 100MYR per day.
Driving through local villages where locals trade goods and palm fields filled with lush green trees roll across the hillsides, the journey itself is a sight to behold. Indeed, it is an exciting thought of sighting a wild elephant that approaches on occasion, as announced by the brightly coloured elephant crossing signs dotting the main roads.
As our vehicle climbed a steep hill, the first sight of the waterfall came into view on the horizon. A slither of crystal white water slicing the adjacent shades of greenery. We were informed by our driver that the waterfall is in fact over 300m high and if you were to trek to the top of the falls for a birds eye view of the formation and what must be a visually stunning panoramic view of the Al-Muktafibilah province, one must tackle the 9 hour climb to the top. If only we had brought our camping gear and made a night of it! Alas, time waits for no man and we were more than happy to venture the mere 2 hour trek through the jungle to reach the base of the falls.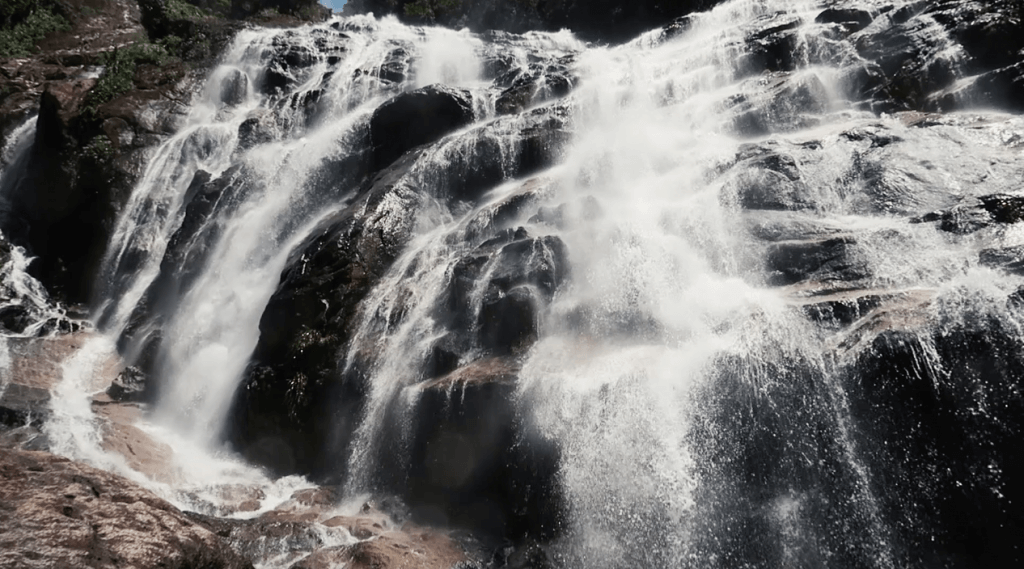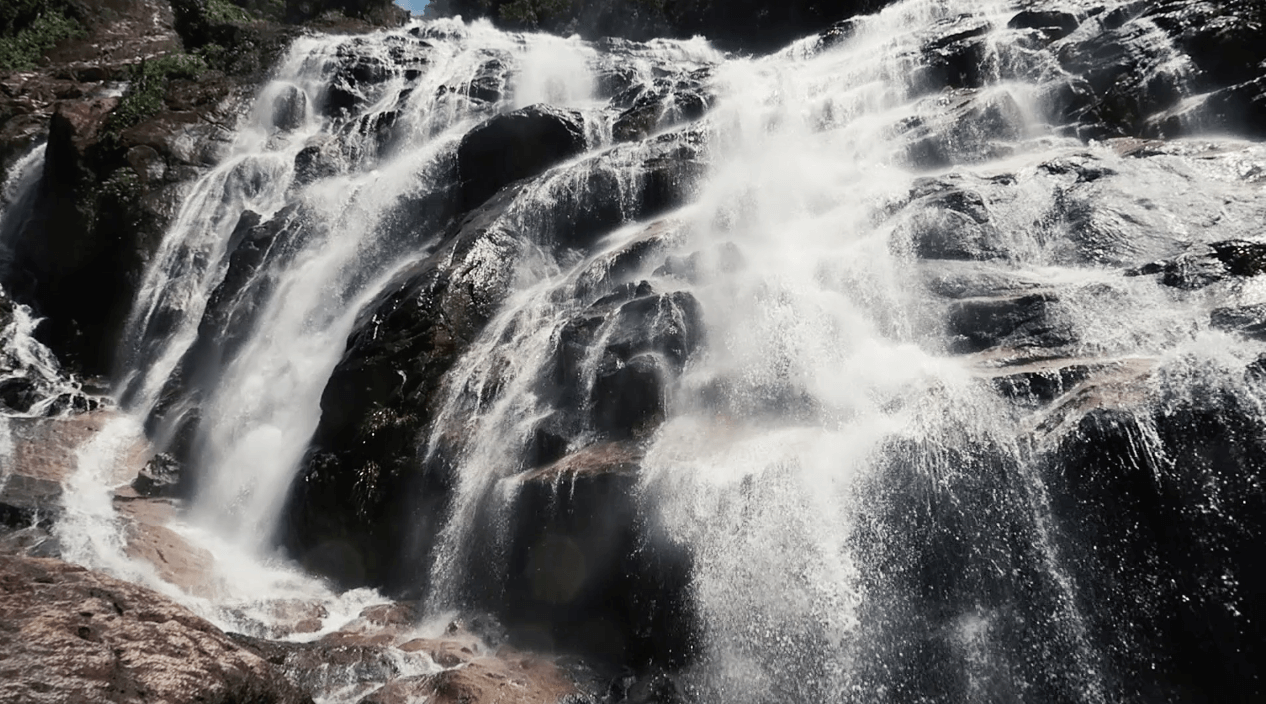 Arriving at Chemerung Amenity Forest, the starting point of our trek through the jungle, we geared up and threw our packs on our backs.
Trekking through the array of bright green jungle landscape, we waded through the wilderness as we crossed streams, scaled rocks and ducked overhangs of the dense forest. Well and truly away from the beaten path and deep into jungle territory, we admired bewildering shaped trees, eyed (not tried) mushrooms of all sizes and attempted to glance the rare sight of wild boar that are known to roam the forest.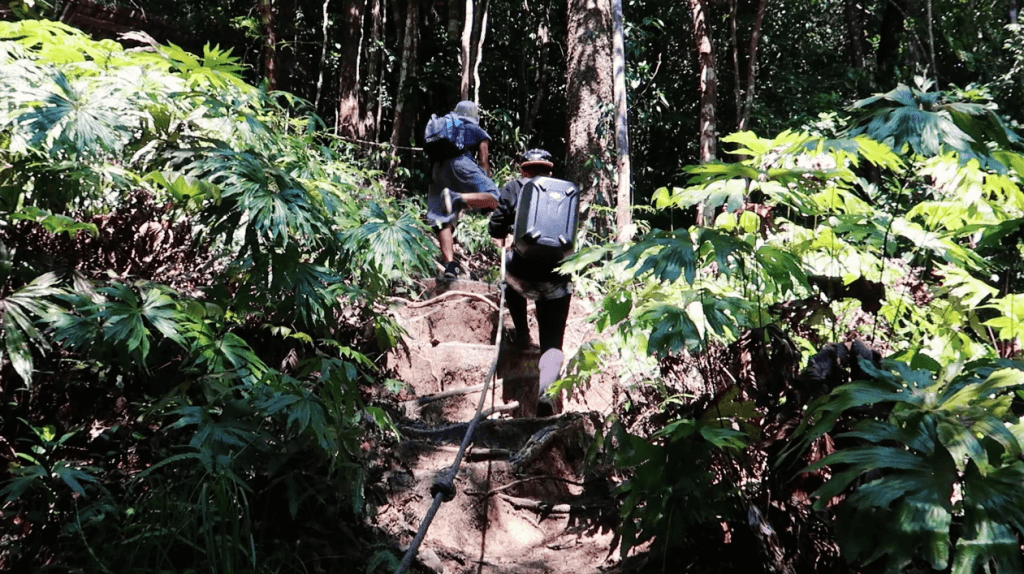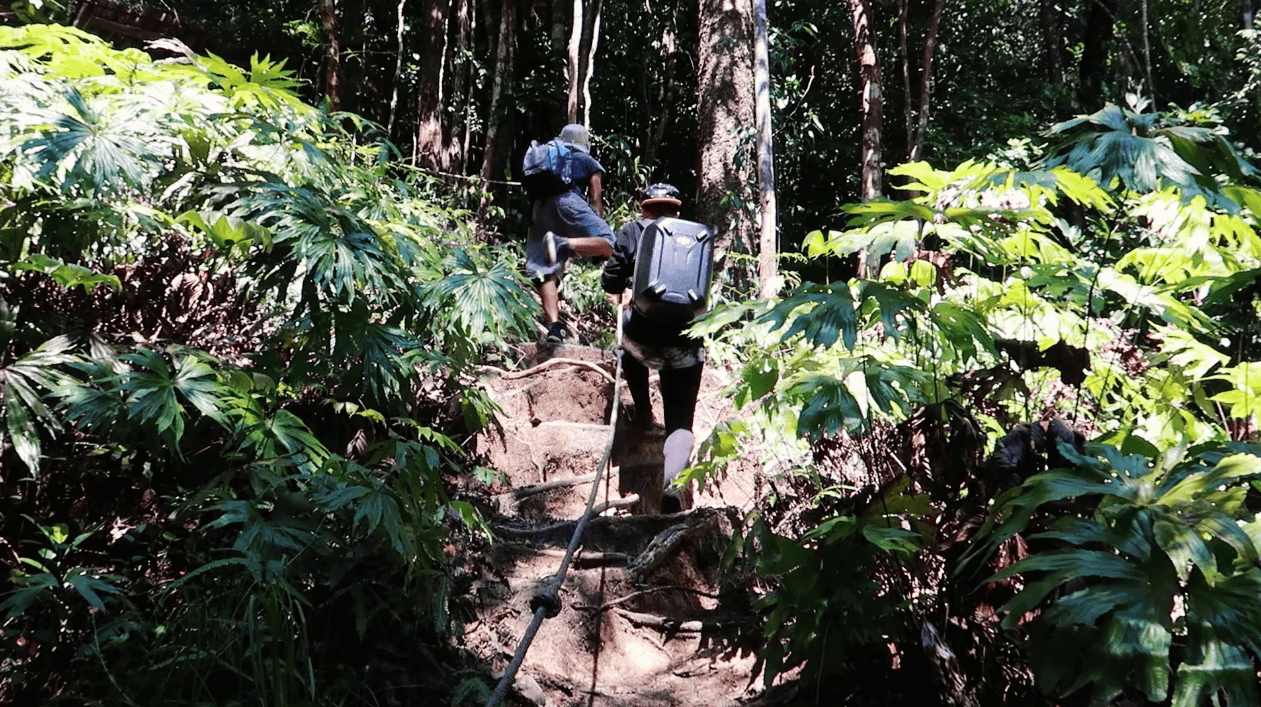 The trail starts out with a clear path that fades dramatically the further you venture, though do keep a close eye to the ground as well as the landscape to guide your way. If you feel you have veered to far from the route, then stick to the trail bending around the river and you will definitely find your way. After almost an hour and a half of roving, the soundscape of crashing water protrudes from the treetops. Cruising around the corner, what lay before us was a sight of might.
Standing well over 300 metres tall with foaming waters cascading from the skies above, slipping down the craggy mountainside and pooling in the basins of rock below, we were simply dwarfed as we stood in awe of this natural wonder. There are times during our travels where we realise what a small space we occupy in the World and our time here was one of those moments and a moment to savour for sure.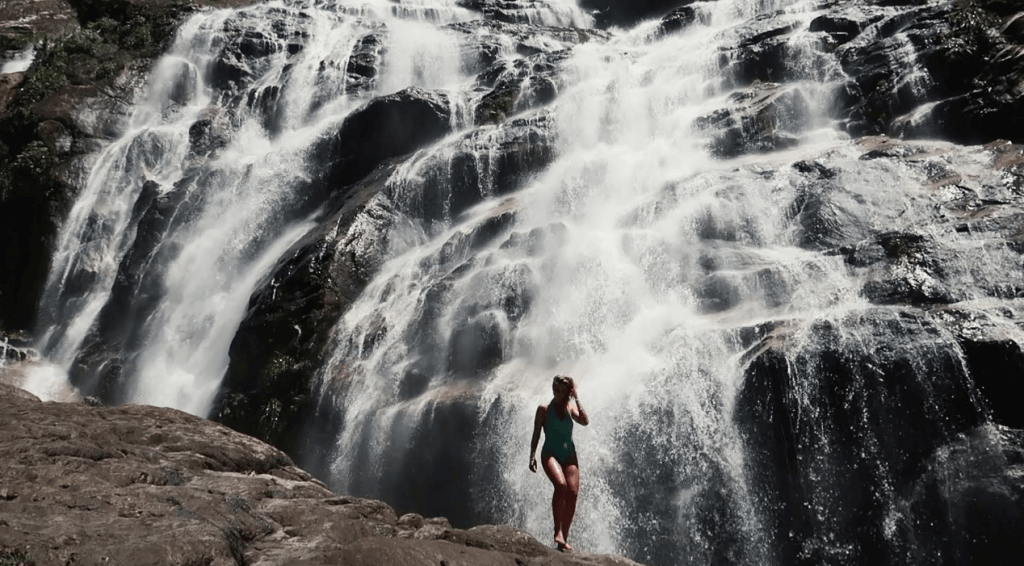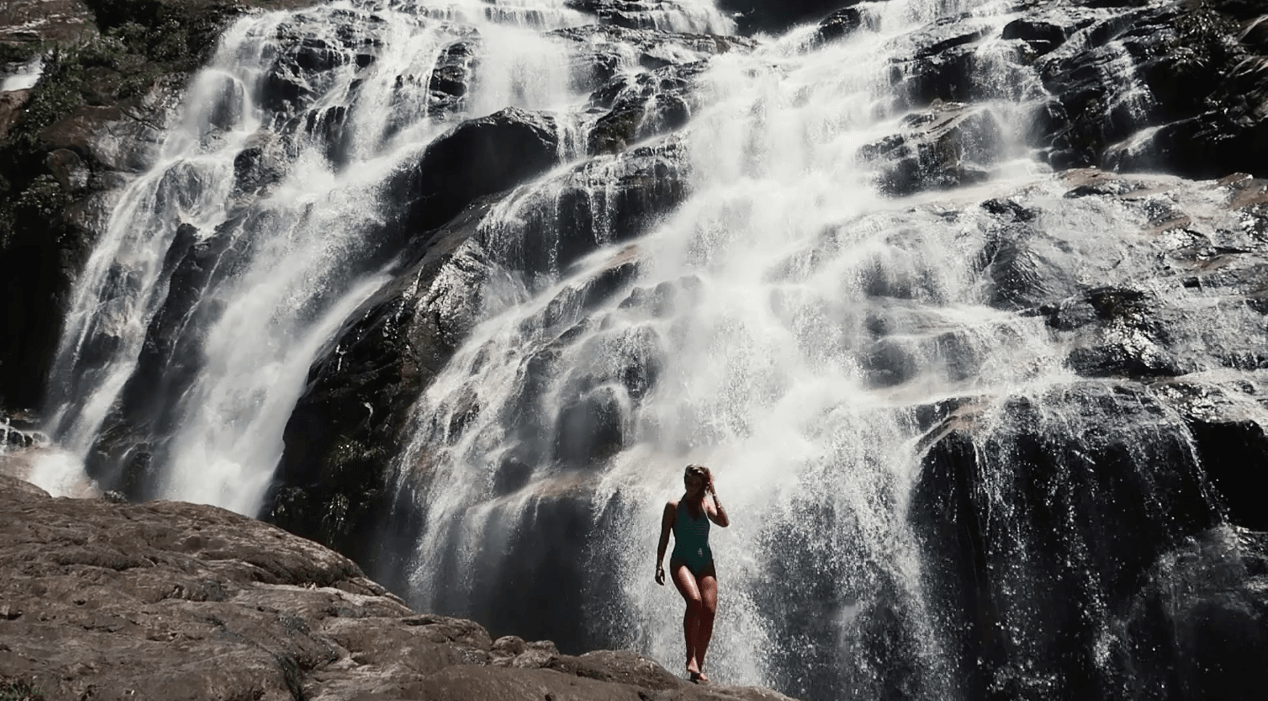 Taking our time to enjoy the waterfall, we made for the array of flows that plummeted from the rock face and let the twinkling mists soak our skin. Sensibly opting to wear black in 40 degree heat (well done Charlie) it was a welcoming sensation to cool off in the basin below and swim in the fresh mountain waters, so fresh in fact that you can drink from it. Satisfying our never ending craving to 'go live in the moment' we couldn't help but quench our thirst. The most refreshing end to our search for Chemurung falls hidden in the depths of the Malaysian jungle.
What to take:
Hiking shoes / water shoes
Insect repellant
Waterproof bag (store your phones etc)
Water/snacks
Swimwear
About the Authors: Charlie and Charlotte are the wanderlusting couple behind The Wanderlovers. They have swapped their city life in London for an action packed journey across the globe. Hand in hand, they're taking on one country at a time and creating a life they don't wish to escape from! Through their couple's travel and lifestyle blog and YouTube channel, they hope to inspire future travellers that anything is possible if you just buy that one way ticket … Go Live!