"Would you like to wear a traditional Malaysian outfit to the engagement ceremony?" asks Syaza, the raven-haired, dark-eyed beauty who has invited me to experience Kuala Lumpur through her local point of view.
"Absolutely!" I excitedly reply.
I have been invited to a traditional Malaysian engagement ceremony (a Majlis Tunang) and I could not be more excited. I don't have any idea what to expect, but the prospect of participating in a truly local event — something most tourists don't get to be a part of — has my curiosity piqued.
Luckily, Syaza has a kebaya that is long enough to fit me.
"You look beautiful in that!" says her lovely mother as we prepare to leave the flat and head to the event.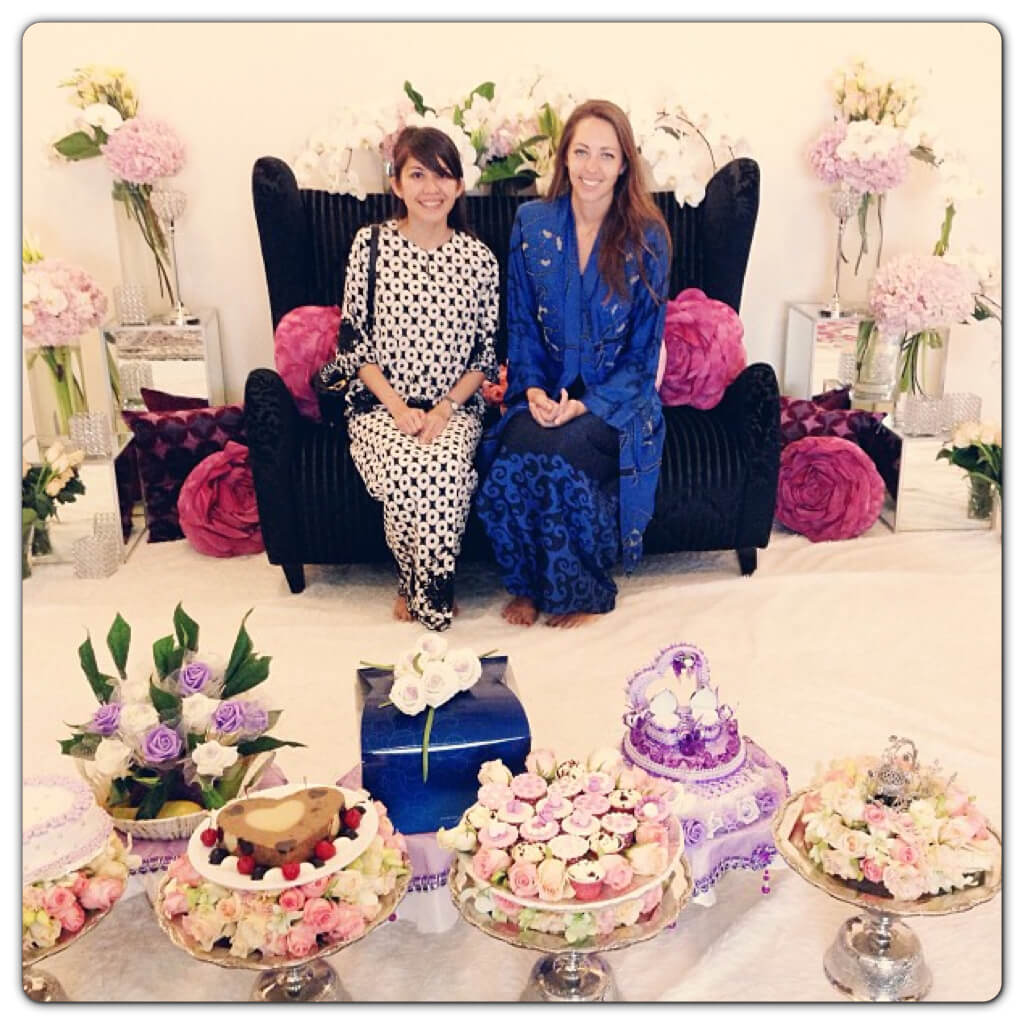 A Majlis Tunang is an elaborate Malaysian engagement ceremony that involves the giving of gifts, traditionally of flowers and cakes by a representative of the groom to a representative of the bride. This is the way in which he asks for her hand in marriage. Both sides use poetic language of love during the exchange.
I am told that typically, this type of affair only involves women, although in these modern and more progressive times, men are more likely to attend the event as well.
We walk in to see that all of the furniture has been cleared – it is typical to sit on beautiful rugs on the floor. A red couch adorned with flowers and soft pillows sits in the middle of the room.  The gifts are arranged in front, and strike me as quite beautiful and intricate.
This is just one of many ceremonies I come to understand as typical of a Malaysian marriage, which can sometimes involve two additional weeks of marriage ceremonies following the engagement (which is preceded by a pre-engagement).
Following the ceremony, everyone eats a feast of Malaysian food.
I am warmly welcomed by the bride and her family, and told to help myself to as much food as I want.  They are concerned that it may be too spicy for me, but I have no problems happily stuffing my face with biryani rice, chicken, beef, and cakes.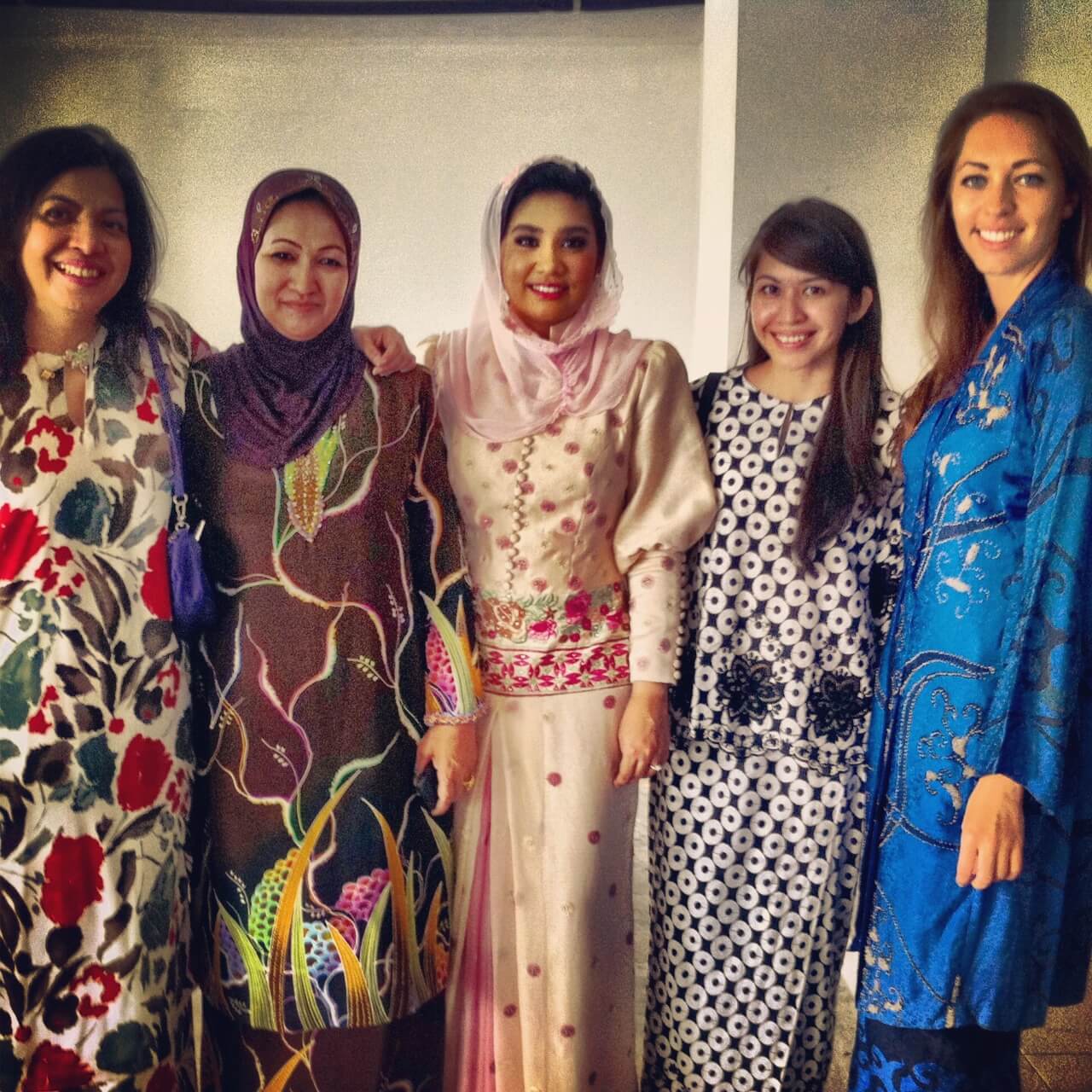 When we are finished with the meal, the bride-to-be's younger sister presents us with a gift, which involves a book of Islamic prayers and small cakes. When we leave, we take both hands of each family member, touch our head to our hands, and then bring our hands to our hearts.  Syaza's mother explains this to me as a way of showing respect.
I felt incredibly welcomed by everyone there.  I feel very lucky to have had the opportunity to be a part of something that many tourists never get to see.
Many thanks to Syaza for inviting me.
—
As a side note, I have to say, I love how small social media has made the world.  Syaza and I initially connected months ago on Instagram (follow her feed. Her iPhone photography is truly amazing) and have been looking forward to meeting ever since. 
Click to read more posts about