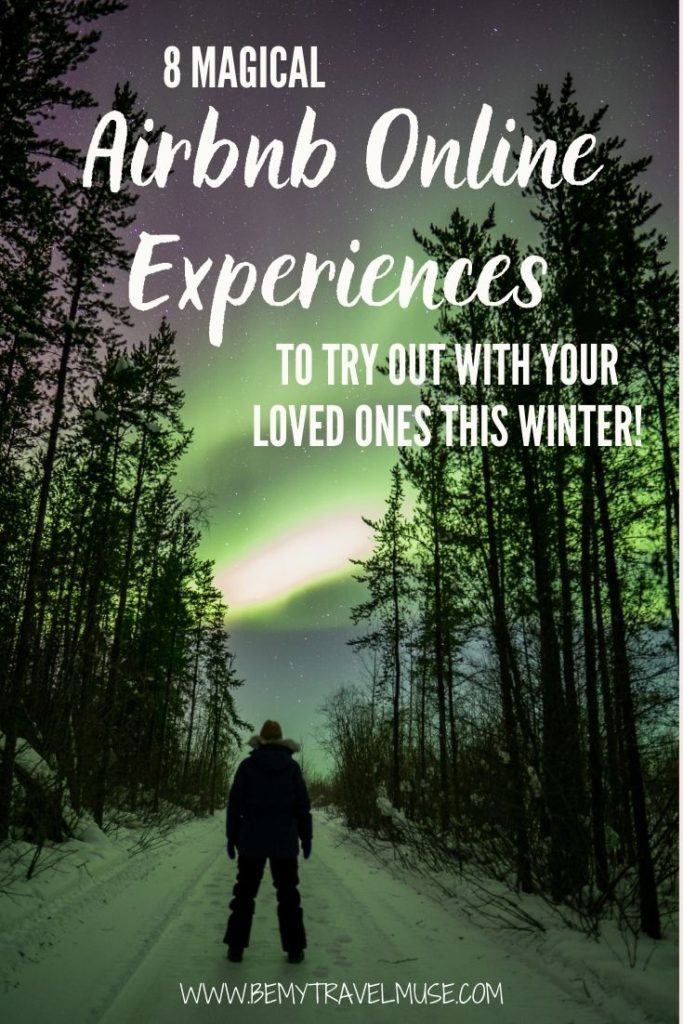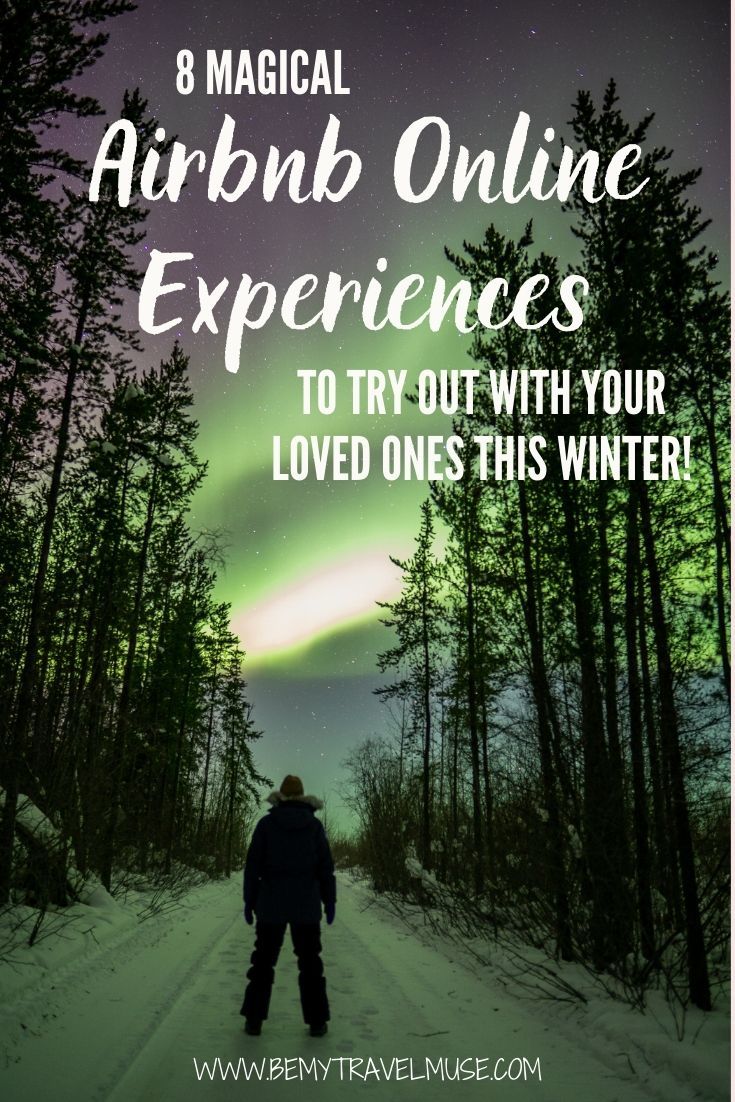 The holiday season certainly looks different this year than it did last Christmas. For a lot of us, it can be an isolating time where we would love to be able to experience the holidays with our friends and family.
But there are some creative ways that people are virtually getting together, whether it's with loved ones or new people online via virtual experiences.
The following is a list of some of the best holiday and anytime-themed Airbnb experiences to jump into on your own, share with others, or send them as gifts – it's the season of gifting, afterall:
1. Vegan baking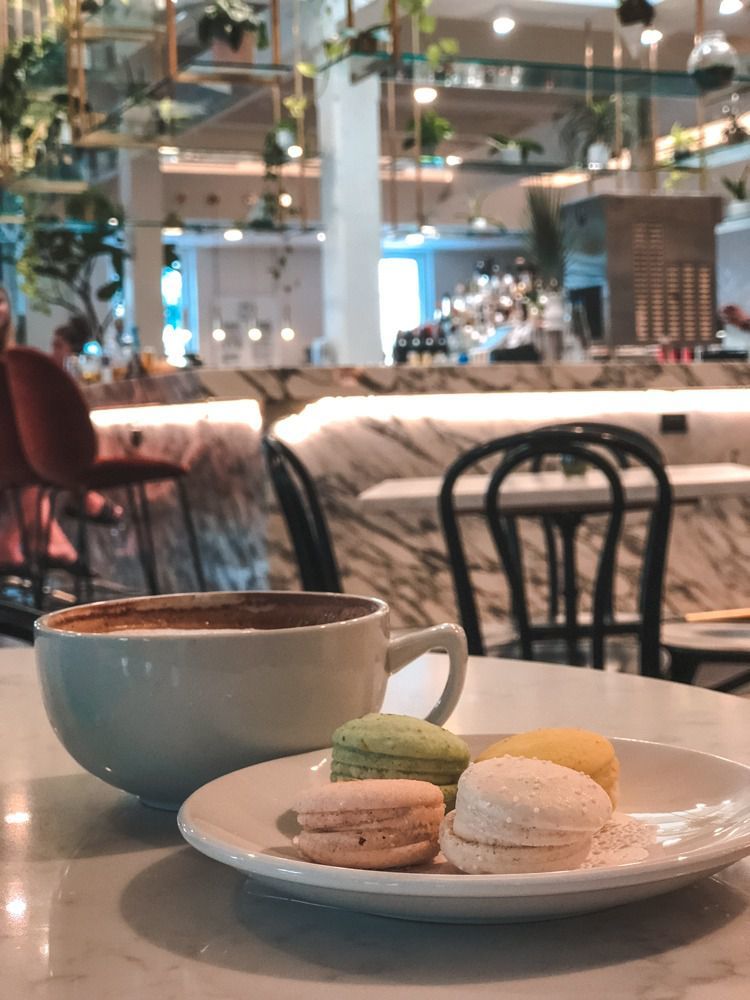 If you're like me and you have a sweet tooth mixed with a penchant for baking shows (Great British Bake Off anyone?), you may have found yourself wondering if you couldn't just make some delicious baked goods at home.
But baking isn't like 'normal' cooking where a little bit of this and a little bit of that can end up in a delicious dish. Baking can be quite precise, and that goes double for vegan baking!
Vegan holiday baking with Eva is a two hour online experience where you get to make two sets of vegan holiday cookies including recipes so you can make it again, too!
It's way more fun than just following recipes on YouTube or cookbooks, as you will meet the others virtually in your group before diving in to make it a more social experience. It's a chance to experience the beauty of a cooking class abroad right from your own kitchen.
Reviewers love Eva's welcoming demeanor and One reviewer even did this for her bachelorette party, which I thought was a fabulous idea. You can book it here for $32/person.
2. How to catch the northern lights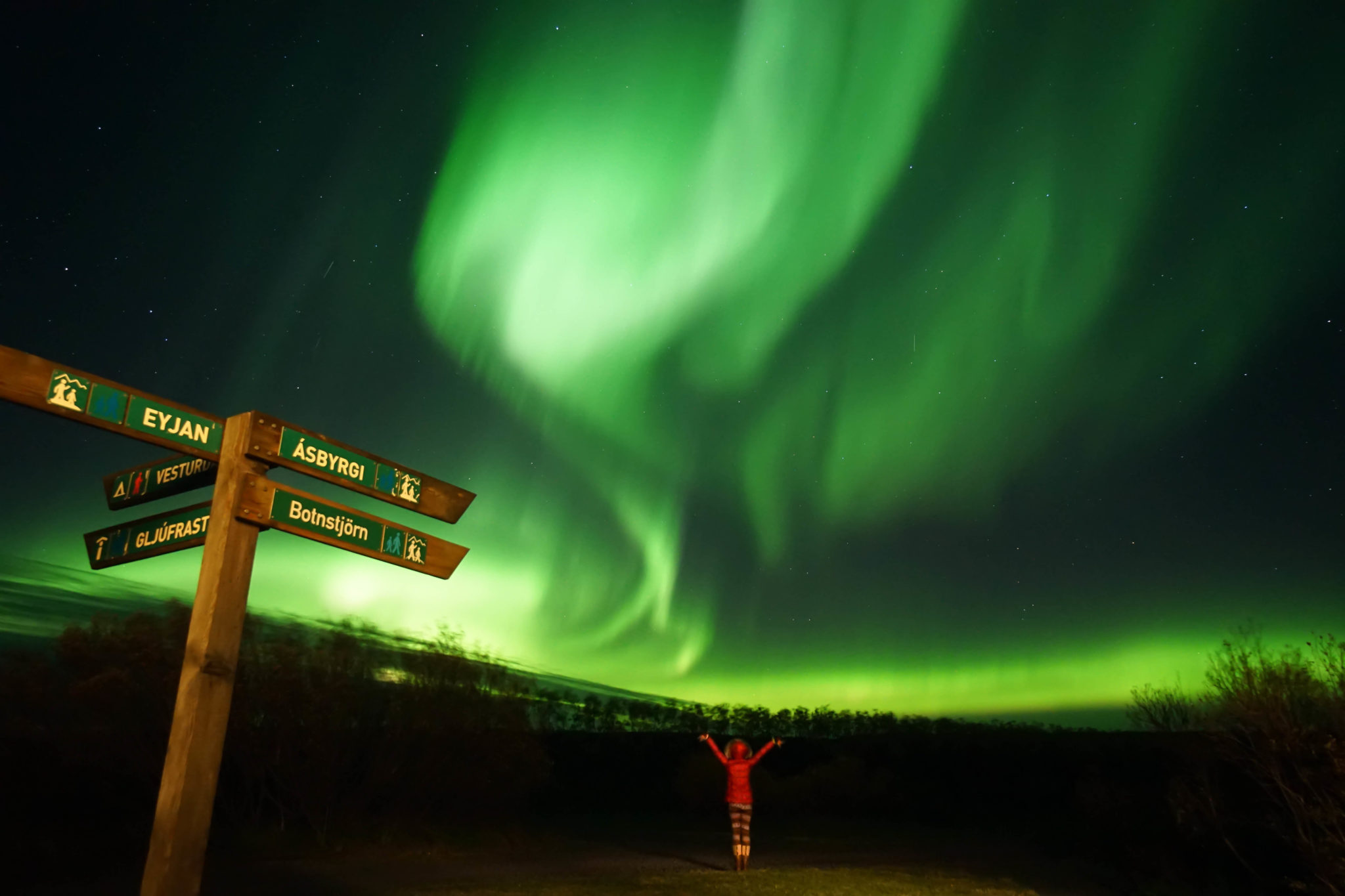 I have had the pleasure of catching the northern lights in Iceland and Canada, and I know that it's on top of the bucket list for many. Catching the northern lights requires patience, a little bit of luck, and an experienced guide to show you the way. While it may be a while before we could travel to places to see the northern lights in person, why not join this Tromsø- based online experience for the best tips on how to find the northern lights? These are experienced guides who have been showing people the beauty of the Aurora Borealis for years, and you will get to see some of the host's best photos of the experience.
At only $11, this experience is a great way to gear up before you head out to see the real thing! Many reviewers are even more inspired to see the northern lights in person after experiencing it virtually. You can book it here.
3. Visit Santa in Lapland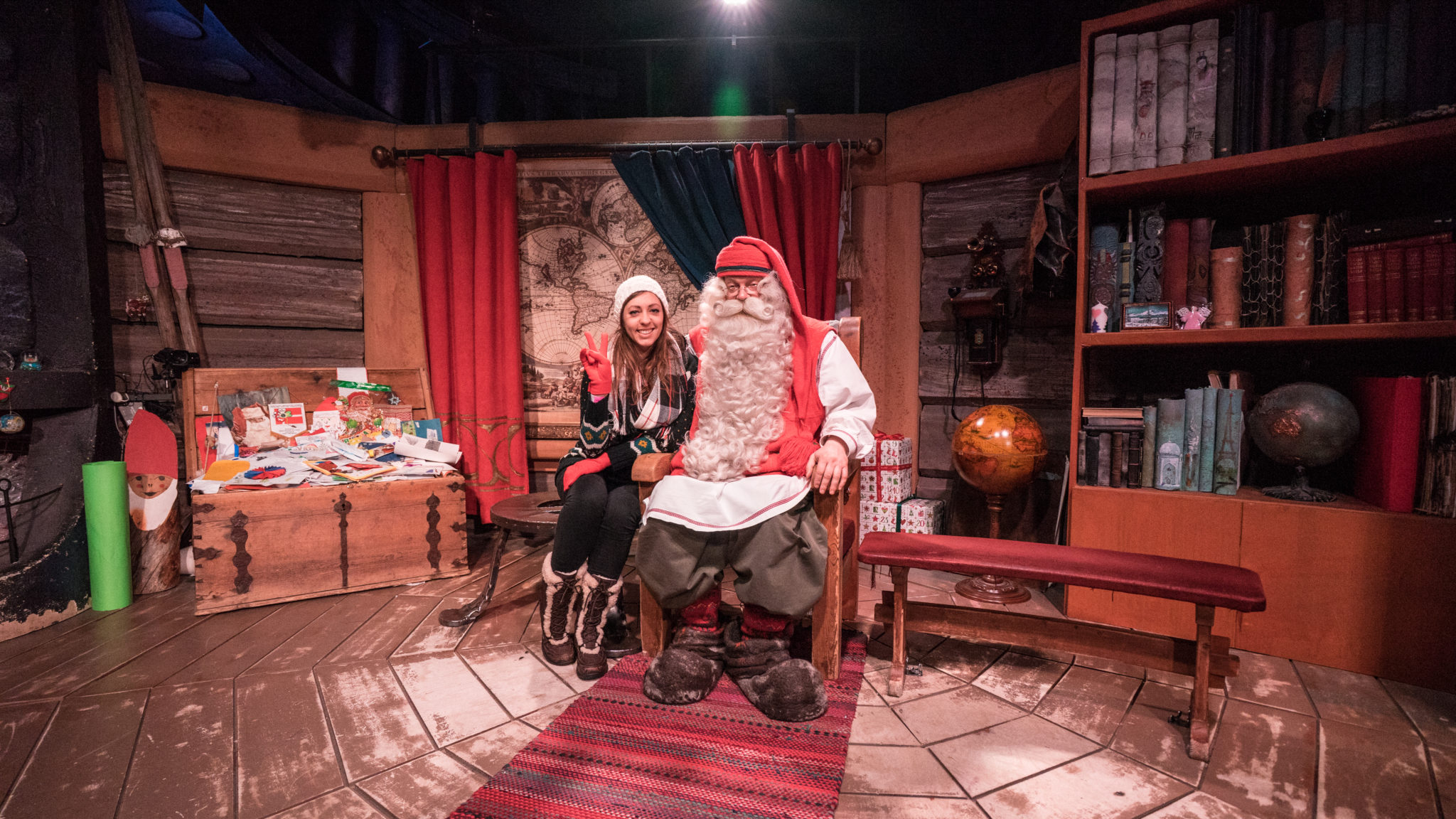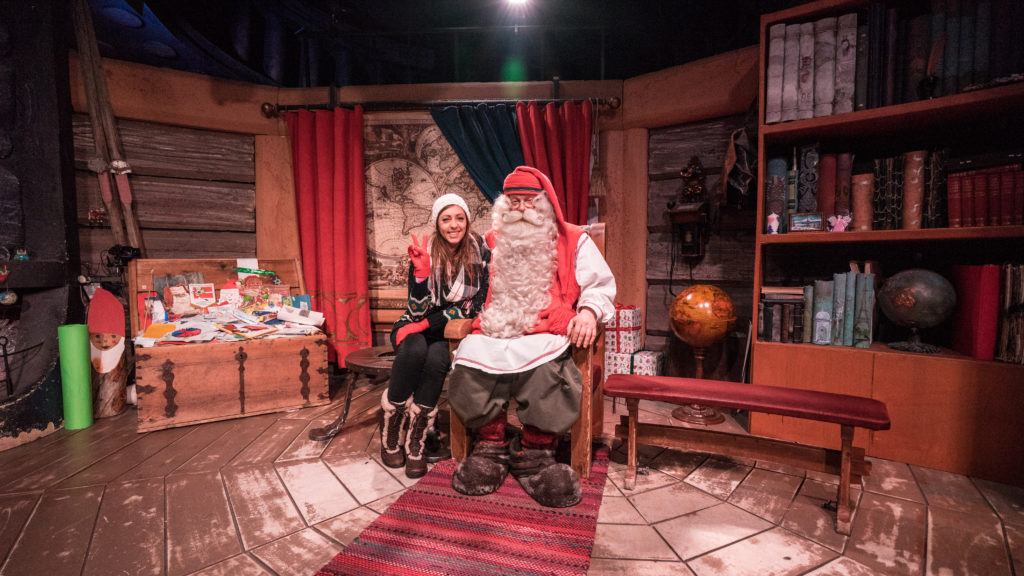 Several years ago I headed to Finnish Lapland and visited Santa Claus. I don't care how old you are, there's something whimsical about being able to chat with the big guy, and if you have kids (or nieces and nephews in my case) it's a pretty cool gift to give them this year. Many reviewers did this experience as a family and the kids truly loved it. We could all use a little Christmas cheer in 2020!
Speaking of gifting, all of Airbnb's Online Experiences are available as gift cards. Simply select "give experience as gift" at checkout, and your loved ones will be able to take part in the experience you chose for them at their preferred time and date, or even select a different activity if they fancy a different experience on the site. Since many of us may not be able to get together and exchange gifts in person this year, I think an online experience makes a wonderful alternative.
Anyway, this is your big chance to ask Santa anything, and learn about where he lives in Lapland Finland! It really does not get any more adorable than that, at just $19. You can book it here.
4. Concert from Iceland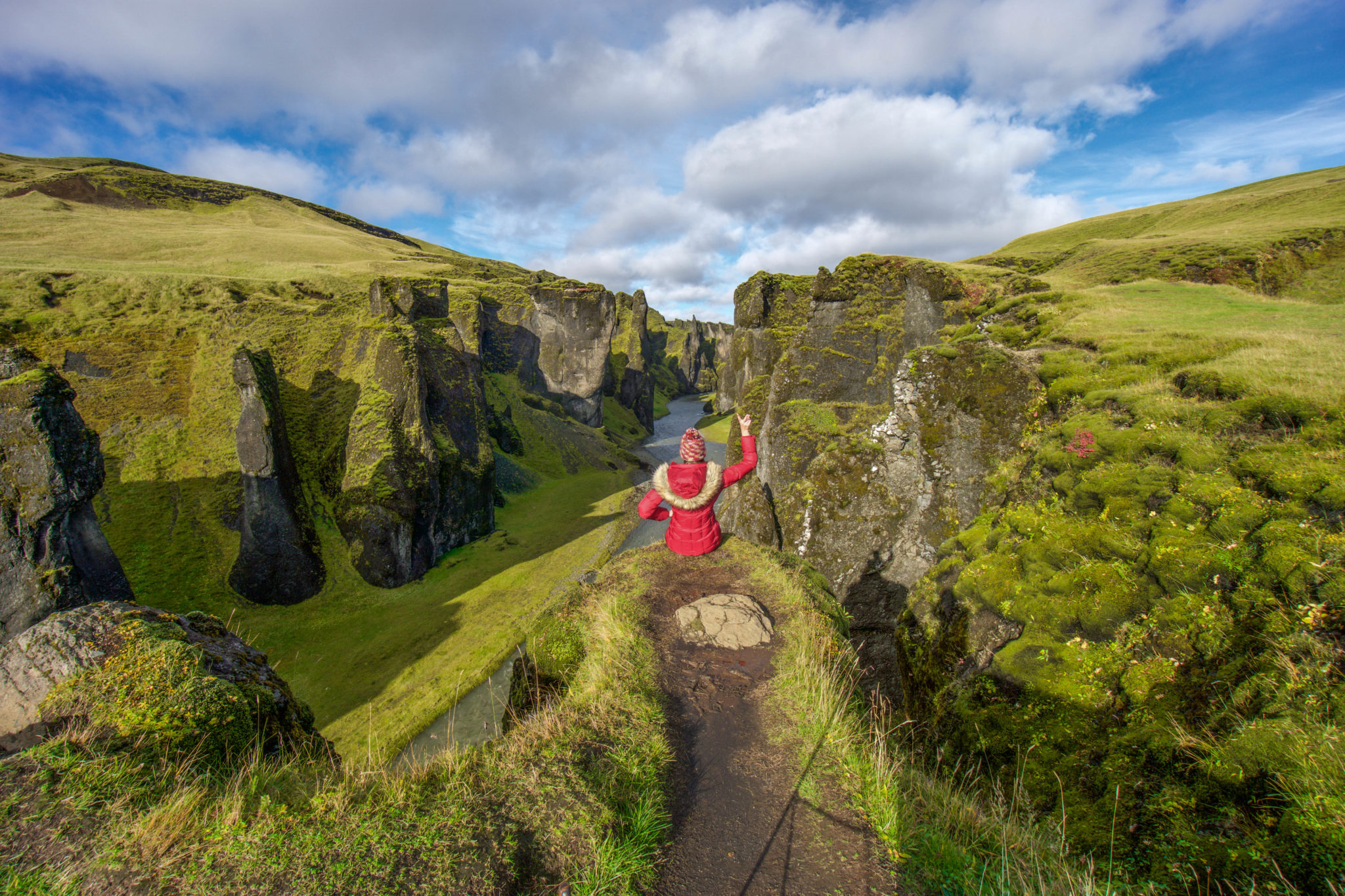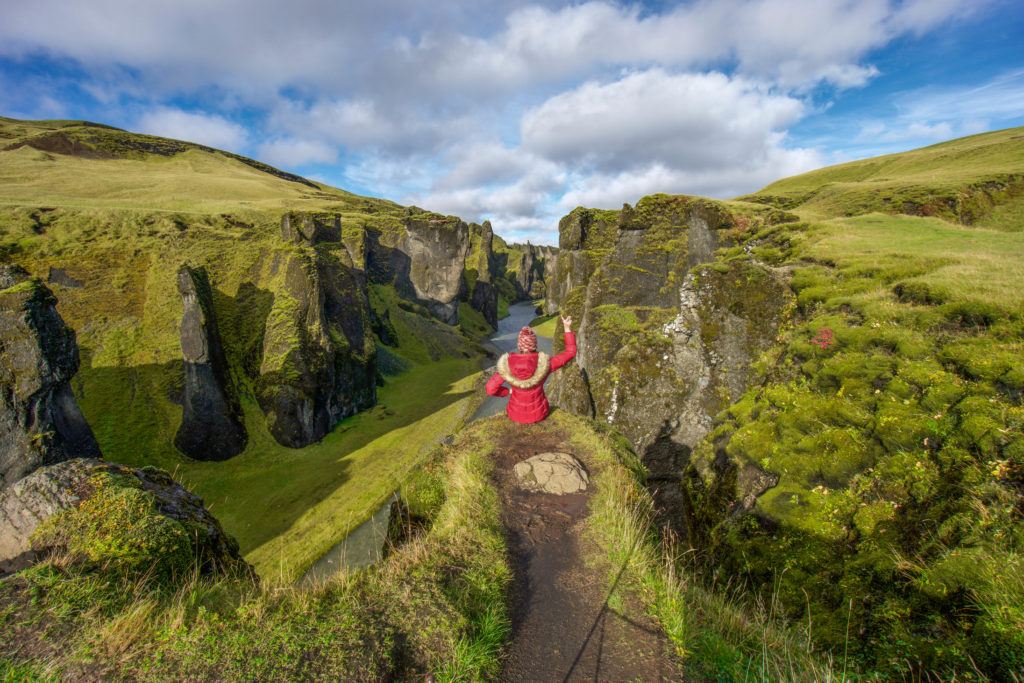 Imagine an intimate, cozy family or roommate get-together, with live music playing in the background as you share laughter and a warm meal together, made possible thanks to this wonderful Icelandic concert experience on Airbnb. Hanna is a musician with 7 years of tour guiding experience, and she will be performing for you from her beautiful old Icelandic home. Many reviewers shared that her music was highly appreciated, and everyone was captivated by the magical atmosphere and Hanna's fantastic voice.
I think this makes a nice switch-up from your typical night in! If you and your bubble enjoys live music, this is for you. You can book it at $25/person here.
5. One Day in Paris with a Parisian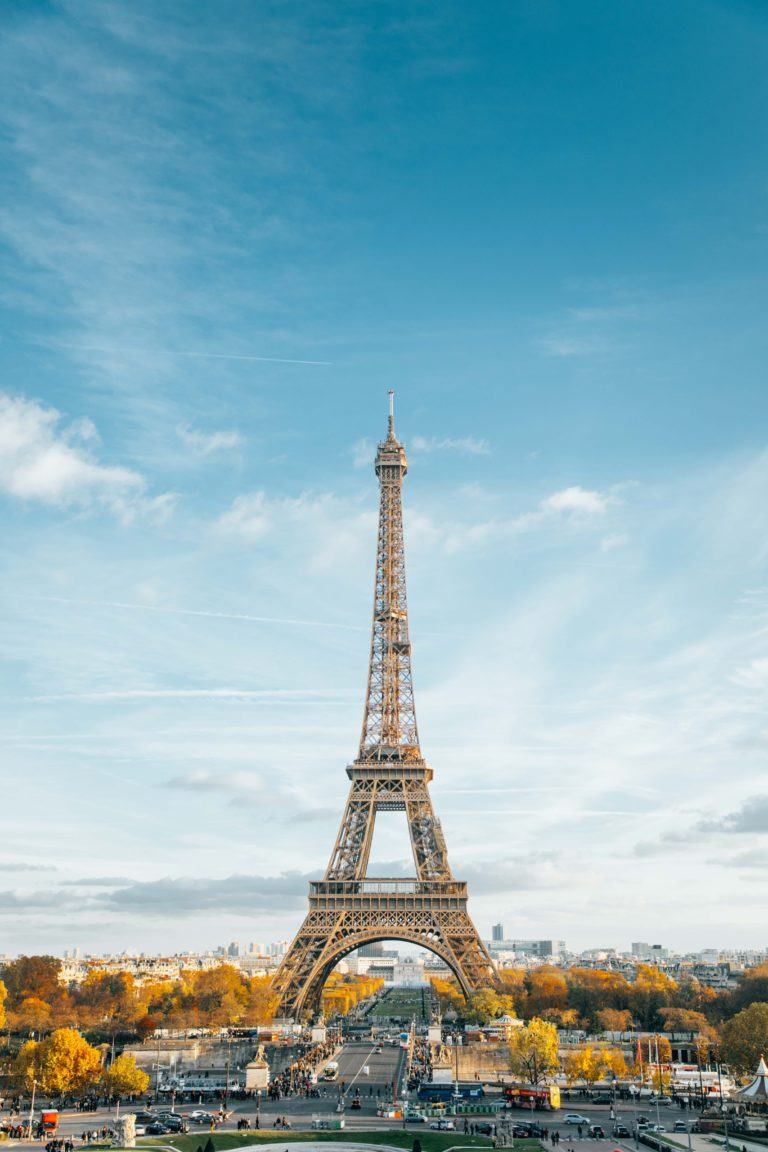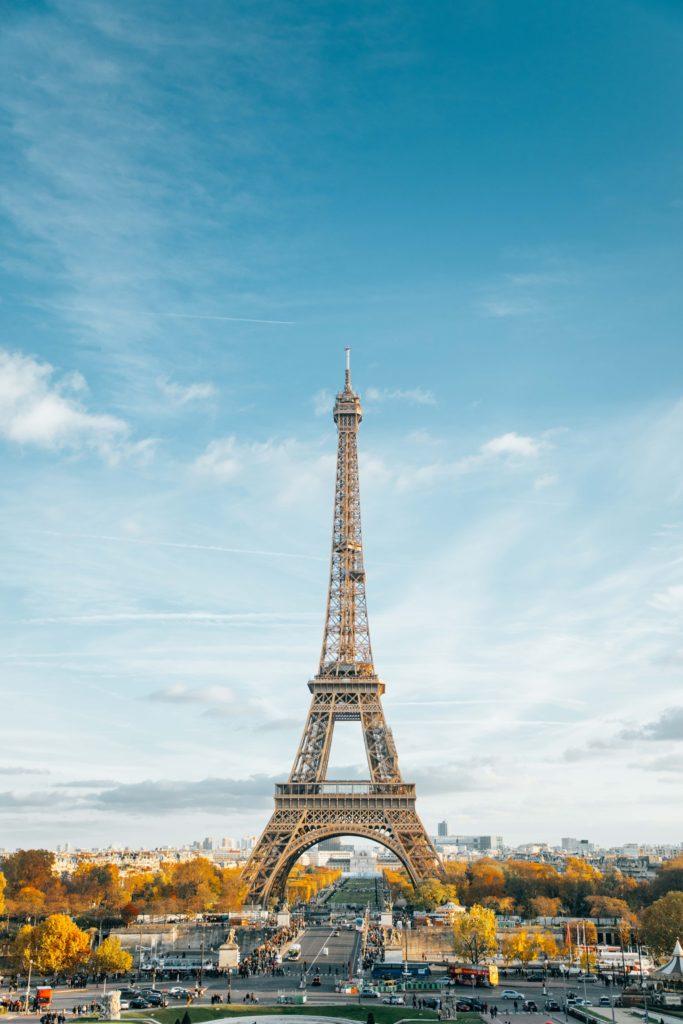 Surely you've at least heard of the popular television series on Netflix, Emily in Paris. While the show received mixed reviews, haven't we all dreamt of spending a day being a fabulous Parisian?
This well-loved Airbnb Online Experience has been booked by Google, Netflix, Paypal, LinkedIn and more. The experience includes a true Parisian taking you through a day using props, photos and images, sharing fun facts, stories, and explaining the true meaning of concepts like flâner, joie devivre and laissez-faire. You will also be able to meet other travelers from around the world, so this truly is "a great end-of-the-year reward/celebration for our traveled-starved souls", as a reviewer shared. You can book the experience here.
6. Mindful Yoga with an Olympian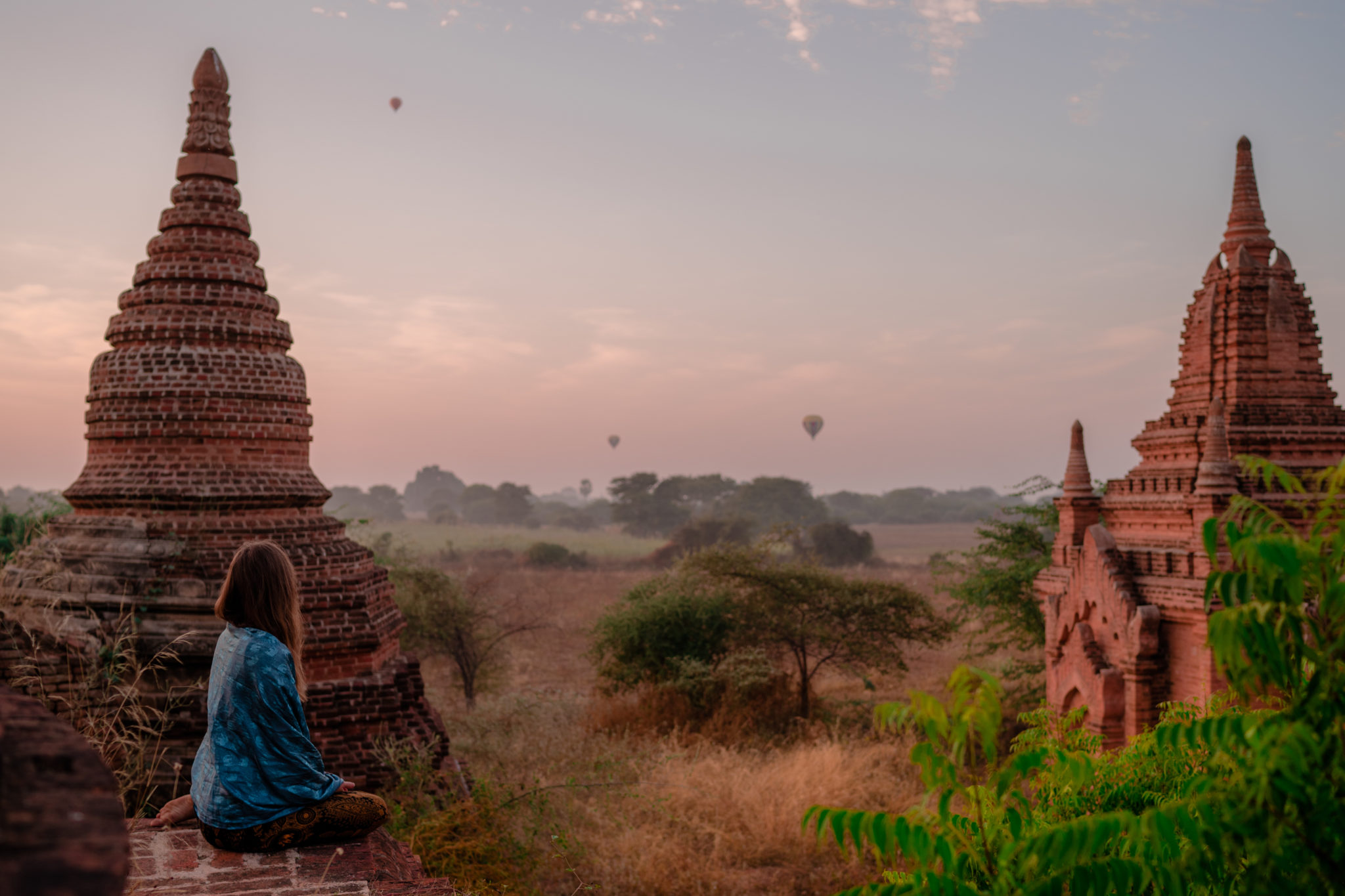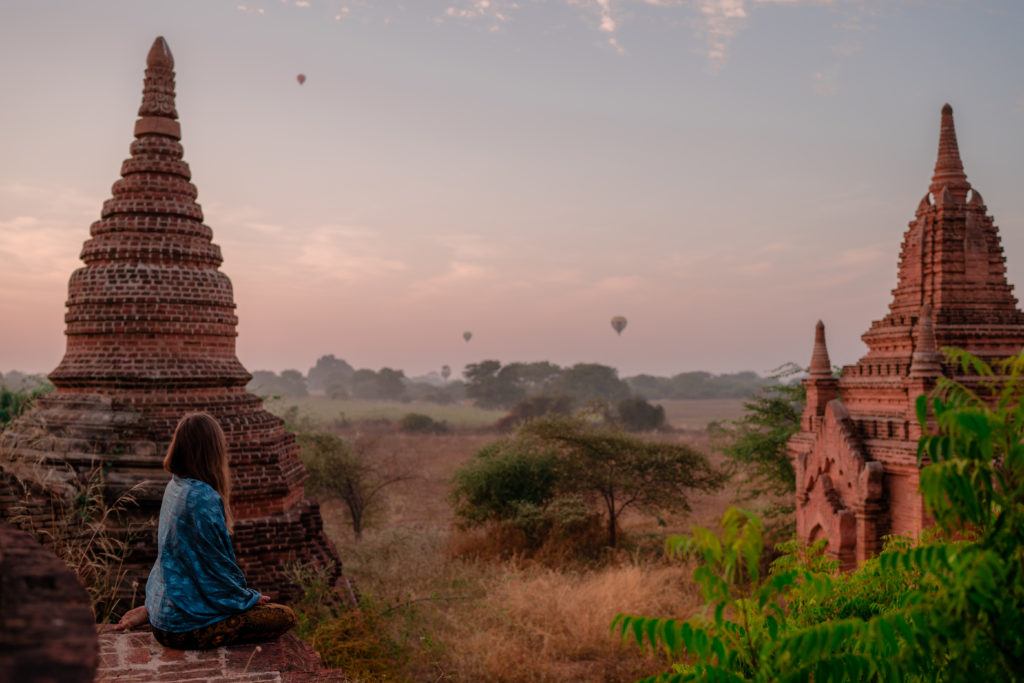 I have been sharing a lot more about my spiritual journey on the blog this year, and it's been wonderful to see so many of you participating in mindfulness practices, including yoga and meditation, and loving it.
After launching a chakra retreat myself, and hearing great feedback from participants, I am convinced that mindfulness can be practiced even virtually. Pauls is an Olympic pole vaulter and finalist of the 2016 Rio Games, who is currently training for 2021 Tokyo Olympics. He has learned yoga, meditation, and yoga philosophy from Buddhist monks, practiced at Shaolin temple, and has a 10-year experience in all of this (what an impressive resume, I must say!).
With this Online Experience, you will partake in a yoga flow, which will include Shavasana—a guided meditation combined with visualization. You will also get to ask Pauls questions on Olympian mindset, from goal-setting to pursuing your dreams. You can book it here.
7. Meditation with a Japanese Buddhist Monk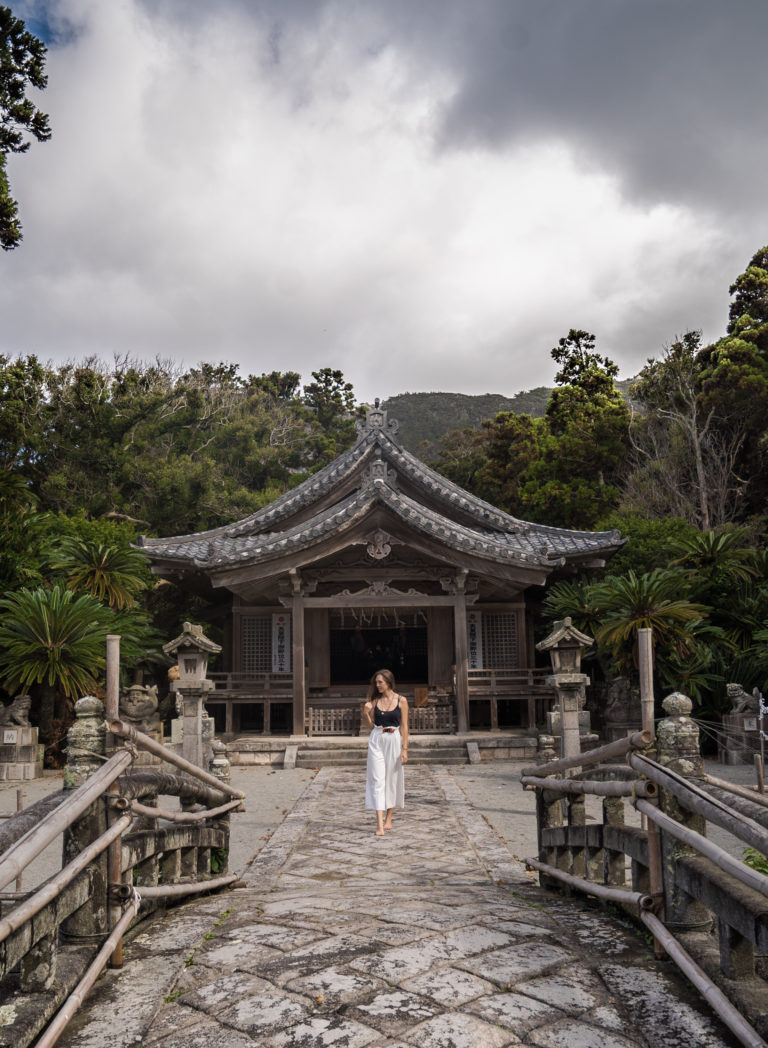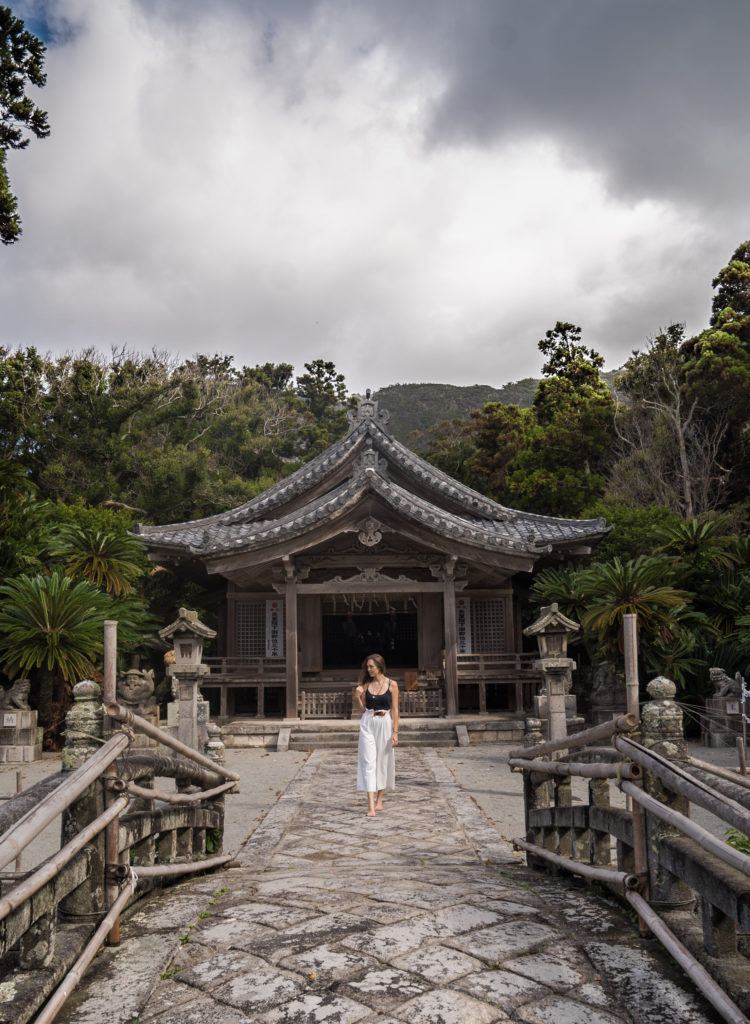 Continuing on the spiritual experiences, here's another one that I am personally most intrigued to join myself – an opportunity to meditate with a Japanese Buddhist monk. There's no better way to be introduced to this wonderful practice through a guided meditation, what more with a Buddhist monk who's been in practice for 20 years!
This spiritual experience includes a chanting mantra for 20 minutes, followed by a 10-minute breathing-out meditation. You will be able to ask questions and share your reflections on the practice with the host afterwards. The experience is available in English, and I highly recommend picking a morning time slot, as many reviewers shared that it was a wonderful way to start their day. You can book the experience here.
8. Make Mexican Street Tacos with a Pro Chef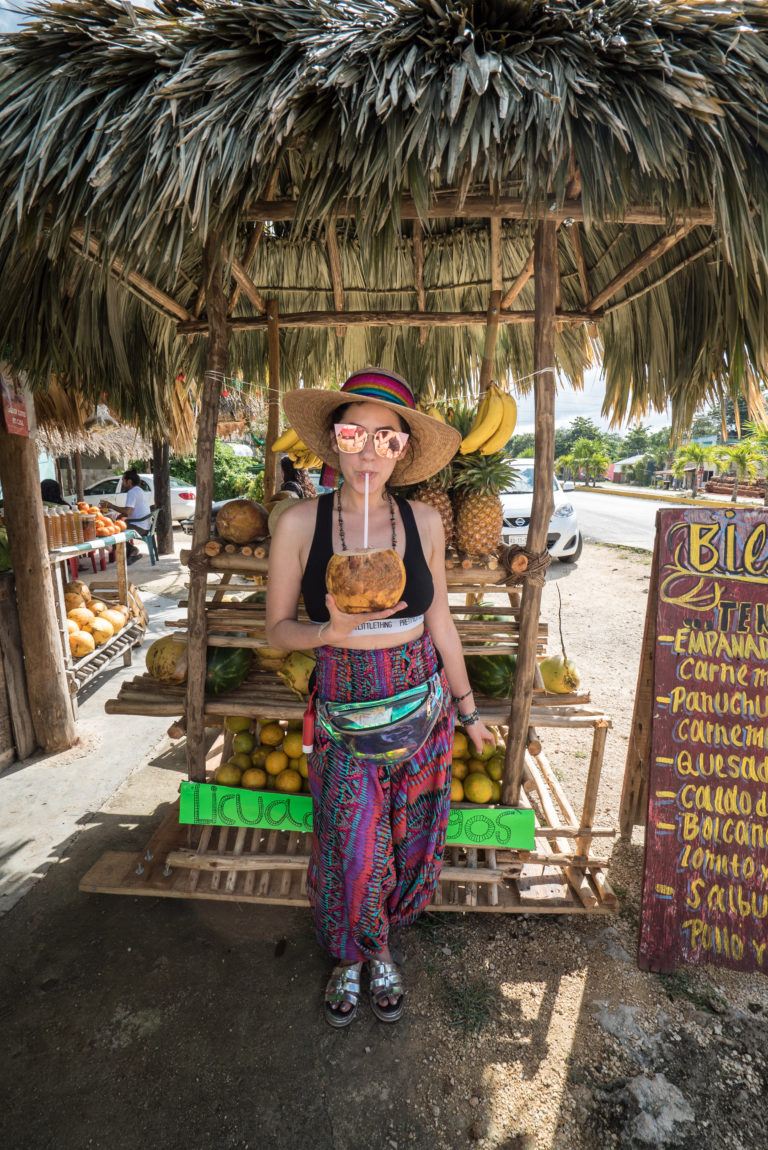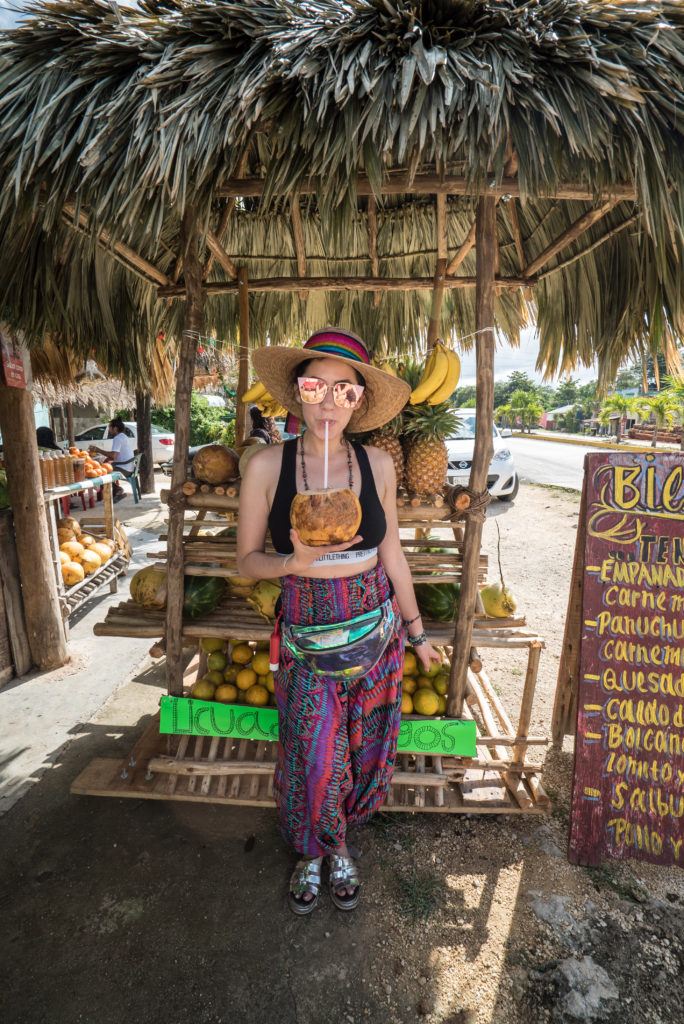 Mexican food is one of the best cuisines in the world, and I refuse any disagreement on that! I recently came back from a road trip in Baja Sur California, where I stuffed my face with awesome street tacos on a daily basis. If you love tacos as much as I do, get a few girlfriends together and spend a weekend learning how to make authentic Mexcian street tacos with a professional chef! Get all of the tips you need to make a traditional red salsa, taco filling and flour tortillas. Over 1200 guests gave this experience a 5-star review, so surely this is an activity that's unlikely to disappoint. You can book the experience here.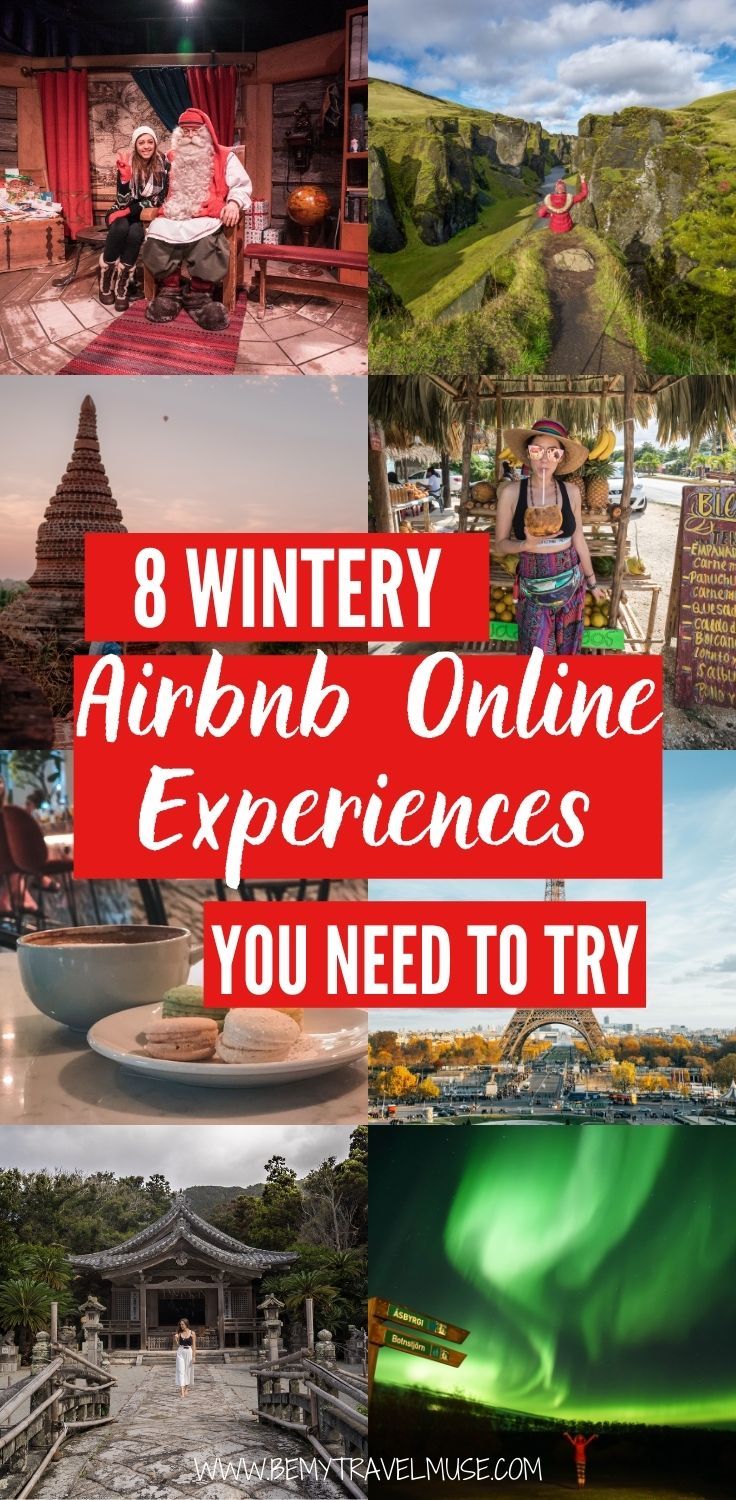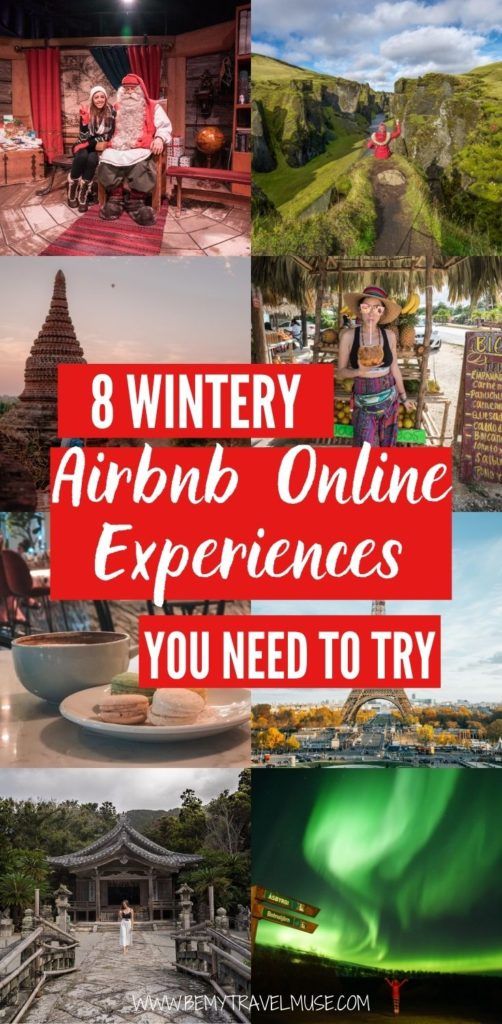 With all kinds of fun experiences that include making delicious food, feeding your travel-starved souls, learning more about local cultures around the world, and practicing mindfulness and spirituality, Airbnb Online Experience is truly a wonderful way to celebrate the holidays, whether alone or with your loved ones. Which Online Experience are you most intrigued by? Let me know in the comments!
Happy holidays!
This post is sponsored by Airbnb. All thoughts on the Online Experiences are my own.