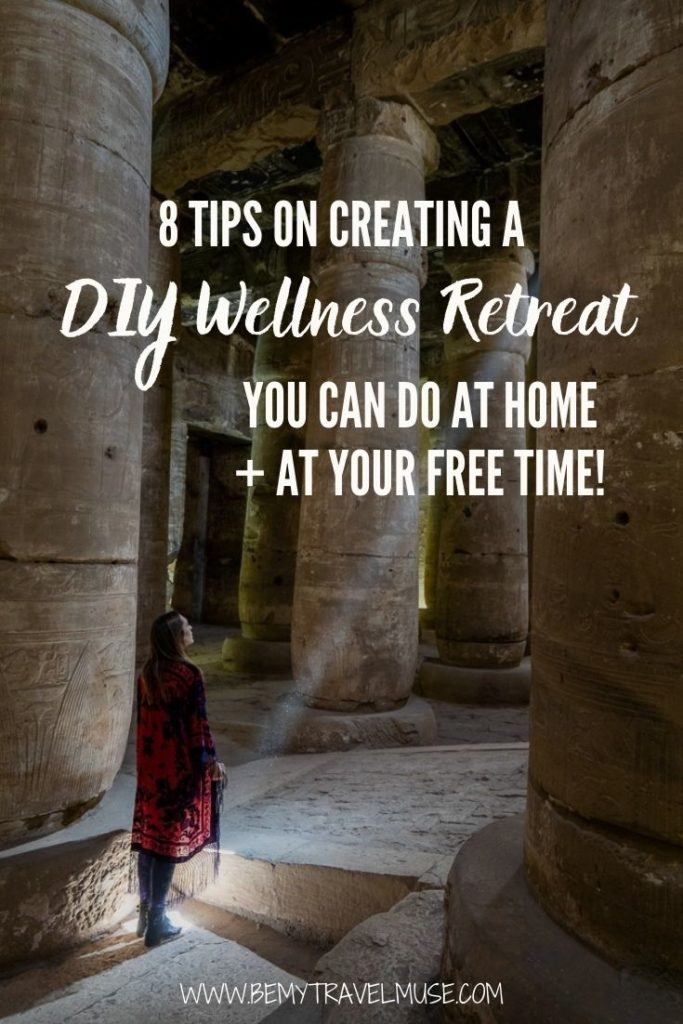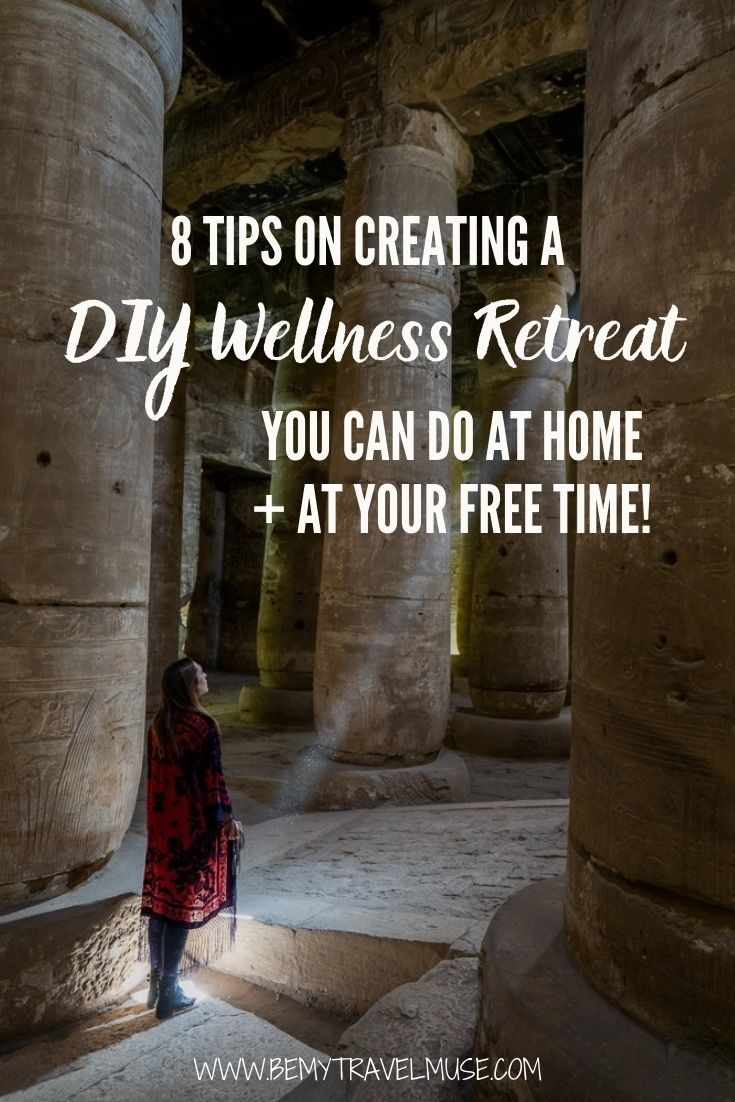 It is a challenge to spend New Year's alone. Of all of the holidays, I see it as most spirited and optimistic. Everyone looks forward to a great new year and many of us make resolutions.
And although it's hard for me not to be dancing with my friends today, I'm taking it as an invitation to have an internal, exploratory New Year's instead.
I'm holding my own mini retreat, just for me, full of self care and expansion for the next week starting tonight, because I deserve it and so do you.
The following is a framework — a smorgasbord if you will — of resources (some paid but most free), to help you create your own diy wellness retreat for New Year's:
How to Engineer your Own Retreat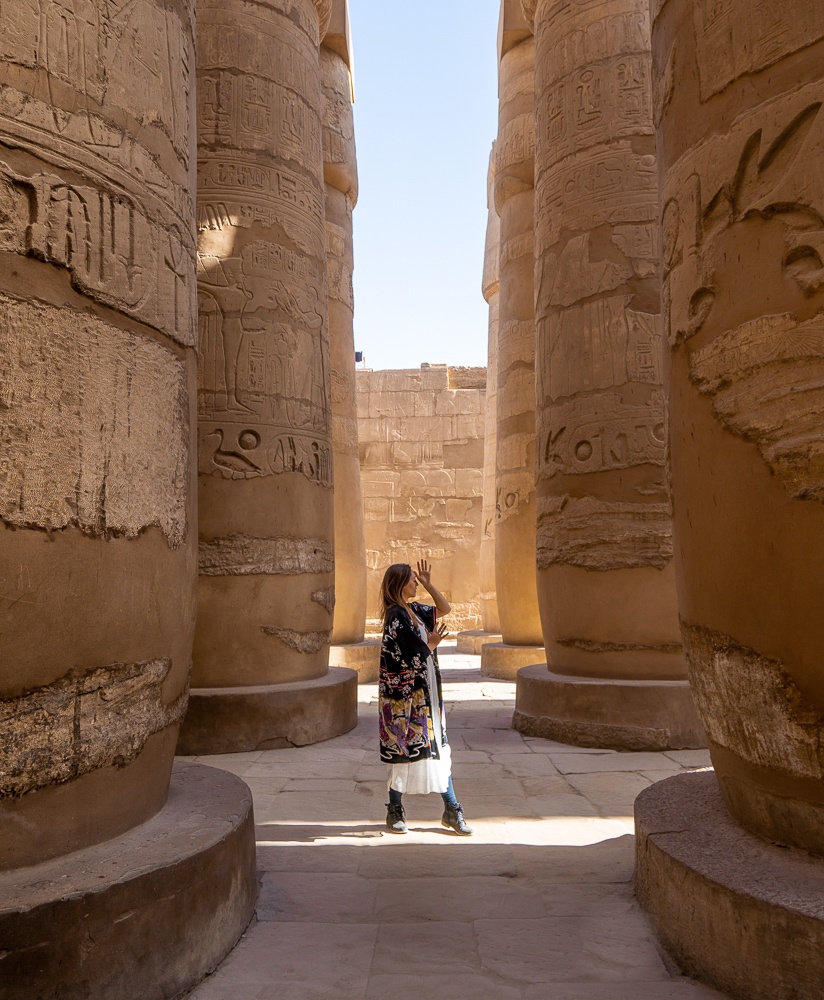 I've attended many kinds of retreats over the years, and hosted a virtual retreat back in June. The best starting point is the general framework. I suggest the L-I-G-H-T format (cheesy, I know):
Length: How long should it be? For some guidance, I suggest a week, but you can adjust to your desires. It's your creation, after all.
By the way, you can do this while you work if you have a full-time job. Just fill the usual wasted time with wellness practices rather than social media scrolling and the results are amazing.
Intention: State an intention. Write it down and speak it out loud. What do you hope to come out of your week with? More confidence? Feeling more connection to others and the world? More productivity? Nothing is too big or too small.
Grounds: Retreats are usually in beautiful places, with a strong natural element. How can you make your home or room your ideal space? It doesn't have to be extravagant or require any purchases.
Get outside, too. If it's cold, bundle up! Fresh air is important, and a connection to nature, even just the trees at a park nearby, will deepen the experience.
Home: Get comfy. Get the fridge well-stocked for the week (meal ideas below). Pamper yourself.
Theme: A theme can provide structure. I love the chakras as the perfect, 7-day structure, moving from a place of safety and security up to the higher chakras of openness and wisdom.
I have a week of free meditation and self-care ideas based on the chakras, delivered to your inbox daily for a week available here: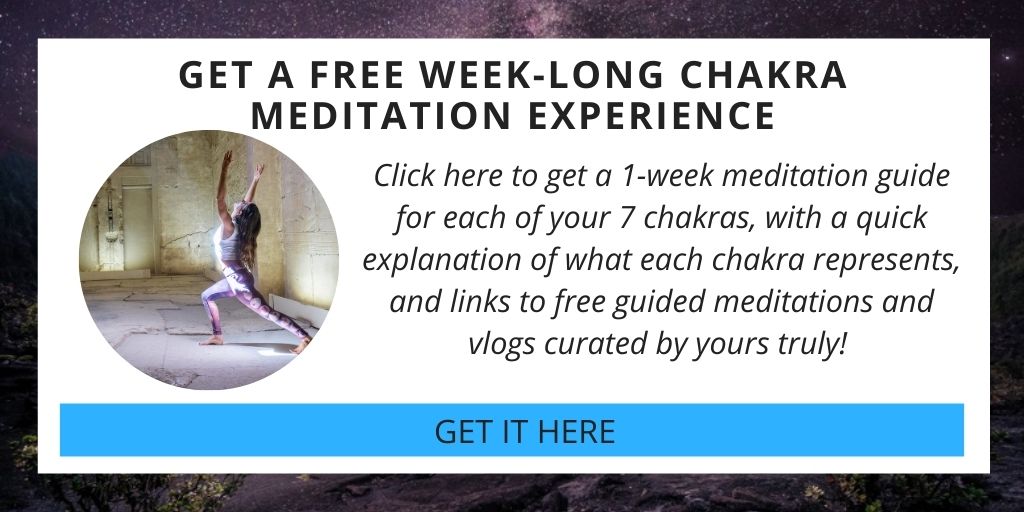 Other themes I love are empowerment, celebration of womanhood, and mental health + meditation.
Build Your Day
What does each day look like? This doesn't have to be stressful or difficult to plan, and it can still include work hours.
I like to start the morning with meditation and journaling, work out at some point, and do one self-care ritual per day. Meditating and journaling again before bed can be a nice way to close each day, too.
Working from that framework, here are some retreat ideas:
Meditation Ideas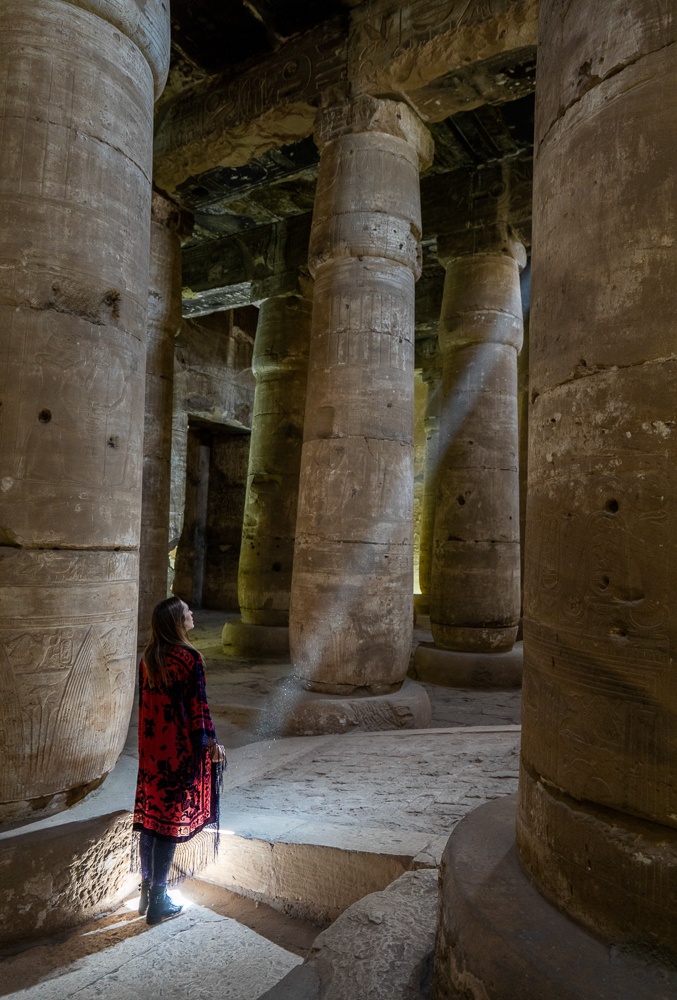 Meditation is a powerful tool. It has given me wider perspective, self reflection, and pause. It's had the single biggest impact on my life of anything I've done, and that's not hyperbole.
Even if you don't feel that meditation is for you because you 'think too much', know that you're doing it right simply by observing this about yourself. Keep going. It's not always going to be comfortable or easy and that's okay.
Chakras are a great meditation framework, taking you through a new theme each day. If you're not familiar with the chakras, no problem. Here's an explanation and chakra meditation ideas for each of your seven chakras.
Guided: Find an app like Headspace or Insight Timer (both free) and search for meditations based on whatever theme you're feeling at the moment. Insight Timer has nice music, too.
Walking: At each of my Vipassana (silent meditation) retreats, walking meditation was a big feature. Walk slowly and intentionally through nature, really noticing it and being present with it. This is much like Forest Bathing, which is so hot right now.
Mantras: Positive affirmations might feel silly at first, but they work! Check out 50 powerful mantras here.
Silence: Take those minutes in silence. If you use Insight Timer, you can even choose which sound bowl will end it and can choose intermediary bells to get you back on course when your mind wanders. Guided meditations are great, but they take you on a journey of the guide's choosing while silence takes you on a journey of your choosing.
And while I'm not here to judge any type of meditation, total silence has provided me with the most profound breakthroughs (and moments of hell, too. It's part of it).
Journaling Prompt Ideas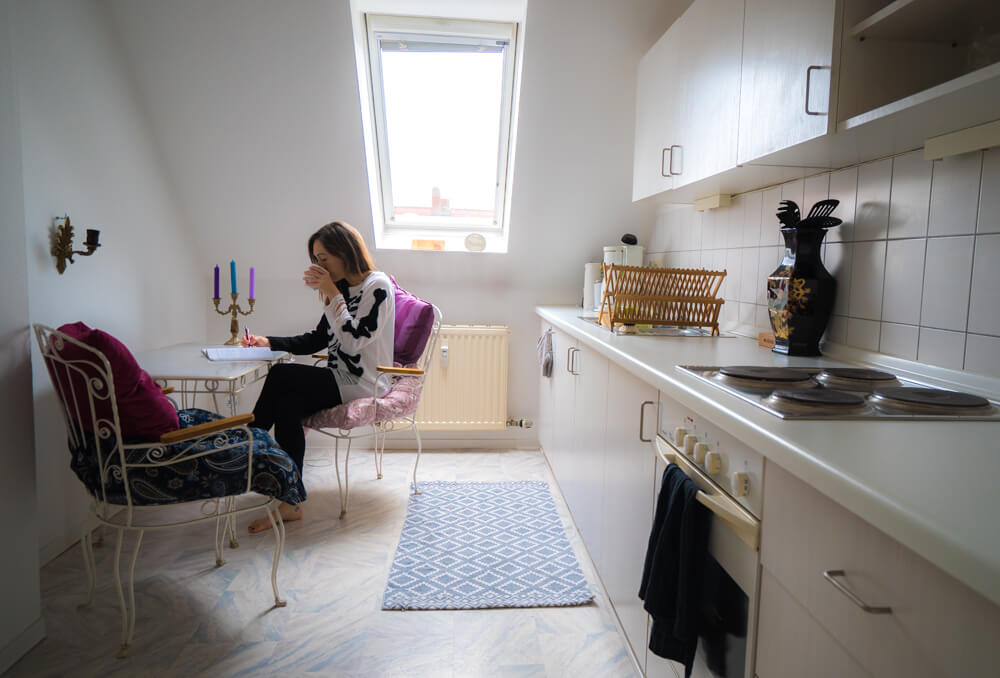 This part doesn't have to take hours or colored pencils (but it can if you want it to):
5 Minutes: Write down 3 things you're grateful for, two big goals for the day, one self care ritual for the day (working out and eating healthy count!), and any thoughts that are top of mind.
Focused New Year: Make it visual. State bold goals and shoot for the stars. I love this one.
Make Art: Dude, art is therapeutic. I miss coloring, don't you? I like these 300 free adult coloring book offerings on Pinterest. Particularly these with uplifting mantras.
I'm doing a combo of all three for my personal retreat!
Body Movement Ideas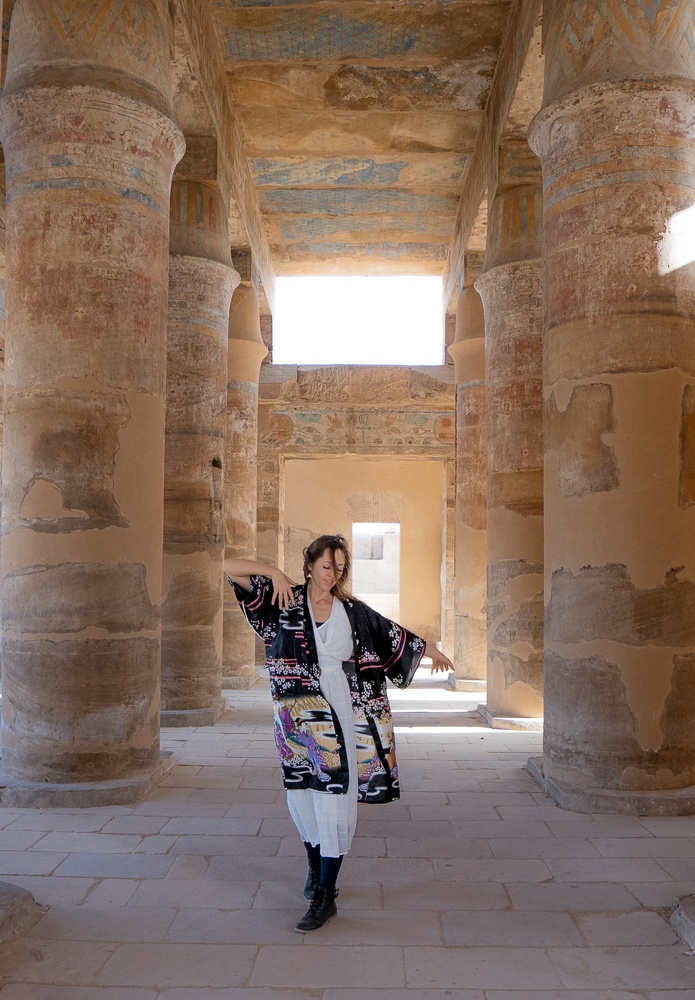 Whether it's a hike, a walk, or YouTube, add movement to your day. Exercise feels so good, and being dedicated for a week can provide better habits in the future. These are all free YouTube suggestions:
Yoga: Make your own yoga retreat! I adore Yoga with Adriene on YouTube. Her library is vast and she's so encouraging and gentle. I highly recommend the Core Strength Ritual if you want a challenge, and Yoga for Vulnerability.
Pilates: I've loved Blogilates for a decade now. Cassey's your personal cheerleader, and you can mix and match her videos since they're short, too. I love her recent Disney Princess workout series. Check out Beauty and the Beast Mode.
Dance: Learn a routine. I love doing this for some cardio that's actually fun and engaging. Whatever song is in your head, there's a routine for it on YouTube.
Mix: My favorite channel to mix it all up with is Popsugar Fitness. They consistently have tough workouts with lots of variety. I recently did the 45 minute Barre and 45-Minute Abs, Ass, and Attitude Workout and both were great!
For more of my favorites and more at-home ideas, check out this post on my favorite equipment-free workouts.
Music Ideas: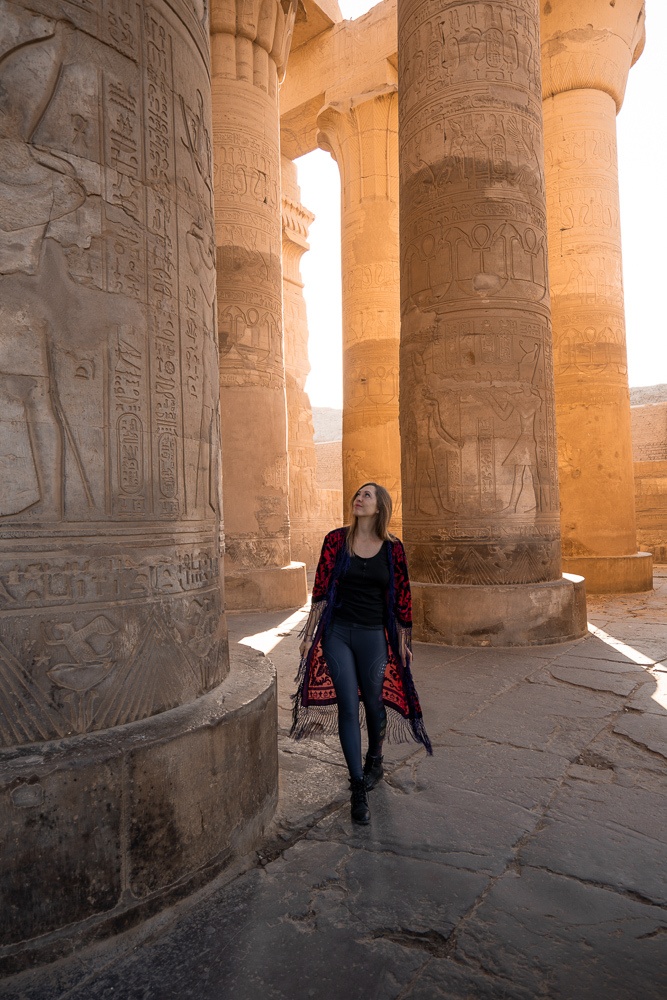 Sound matters. Music has played a big part in many of the retreats I've loved, so I like to curate playlists for my personal retreat, too.
Theta Sounds: Think of this as background music that feels meditative. They feature binaural beats, and wavelengths meant to calm and inspire. Choose from titles like 'whole being rejuvenation', and 'serotonin release' to 'heart opening' and more. I love Magnetic Minds and Meditative Minds on YouTube (both free).
Gentle background music: Whenever I hear a song with a soft piano or hardly any words or heavy beats, I add it to my Gentle Cradle Playlist on Spotify.
Dance Music: Want the beats? I love putting on a bangin' playlist and dancing around in 'dance meditation.' I'm always making playlists for this! Try my Hippie Music playlist for music you'd hear at Ecstatic Dance and Duuuude for chiller beats.
Food Ideas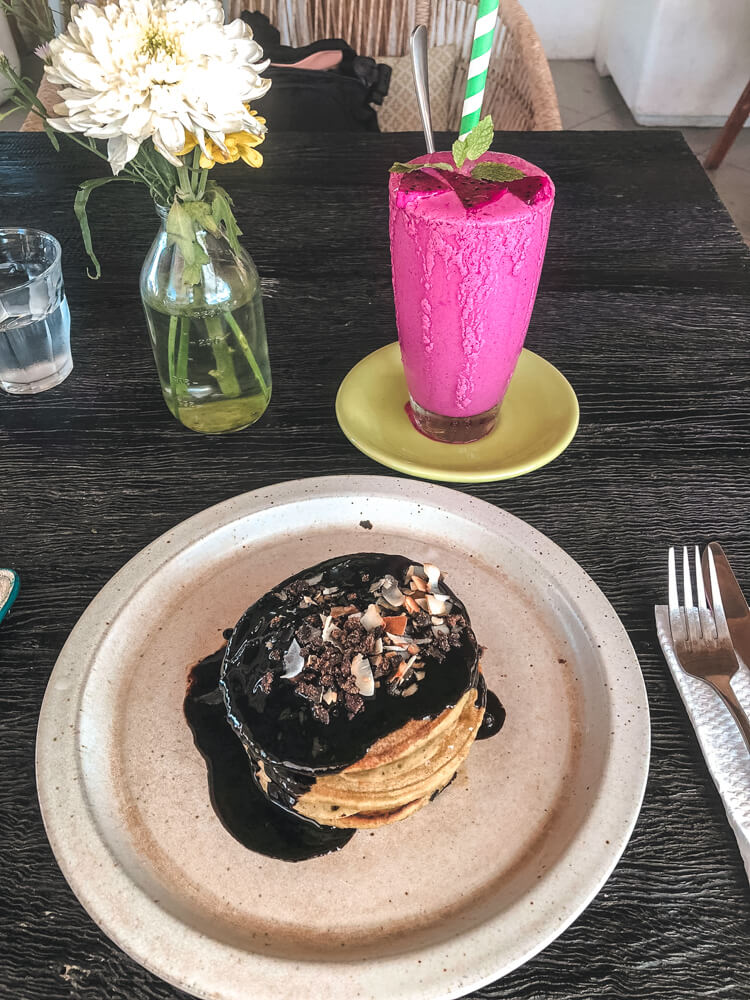 Why not feed yourself retreat-style, too? I'm not a food blogger, so here are resources from people who are:
Eat the Rainbow: This method for working in more veggies can inspire your meals for the week.
Clean Eating: Essentially a way of eating with just whole foods and lots of veggies. I love that someone else planned out two whole weeks of it for me here, and another here. Buzzfeed has a bunch of free collections like these.
Heart and Mind Opening Practice Ideas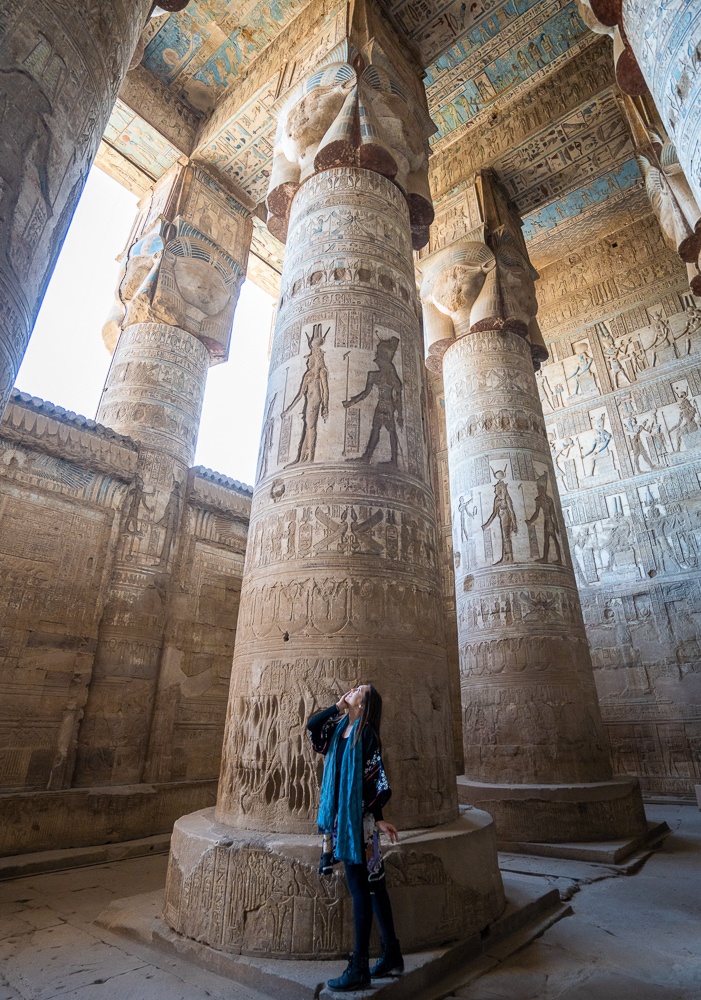 Last but not least, this is the self care part. Go all in. One hour per day can change your life:
Emotional Freedom Technique: Tapping on body meridians while getting to the heart of an issue is incredible for uncovering where the problem really originates for you, then clearing it. It's healed me over and over again. Read more and try it here.
Hoʻoponopono: This practice of forgiveness and love from the South Pacific is amazingly healing. Repeat "I'm sorry, please forgive me, I love you, thank you," with another person or yourself in mind.
Breathwork: This stuff's good! Be sure to lie down and be nice and hydrated. I love to listen to music after, or sometimes during, the practice. Try this holotropic breathing playlist, and guided breathing from Wim Hof.
Celebration of Womanhood: Layla Martin has some amazing female empowerment practices, and I trust her completely. If you're not already familiar with her, you're welcome.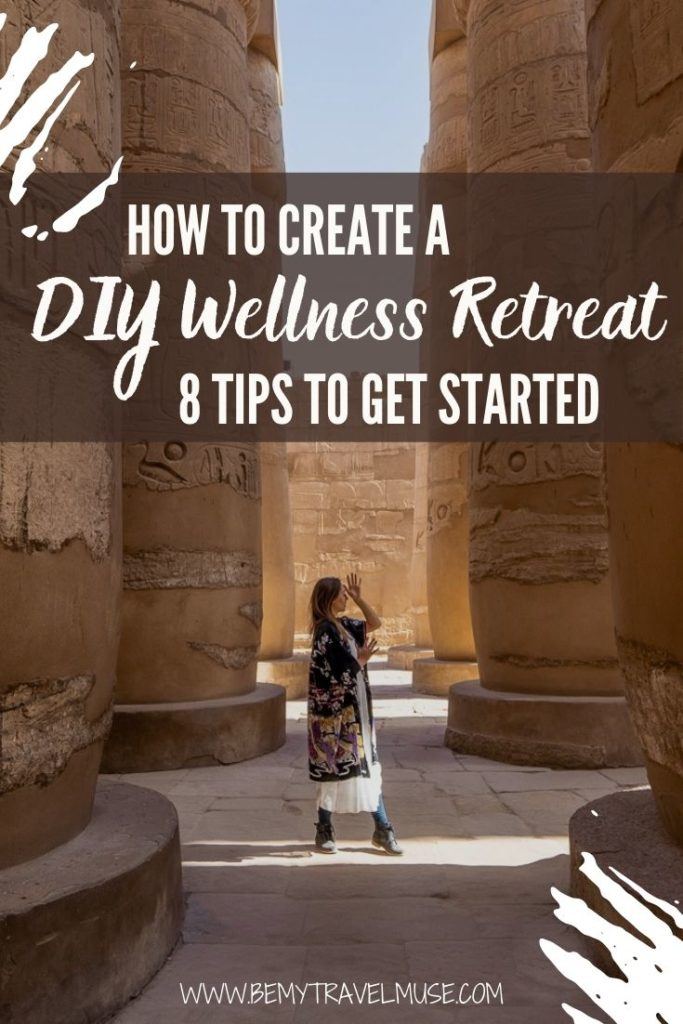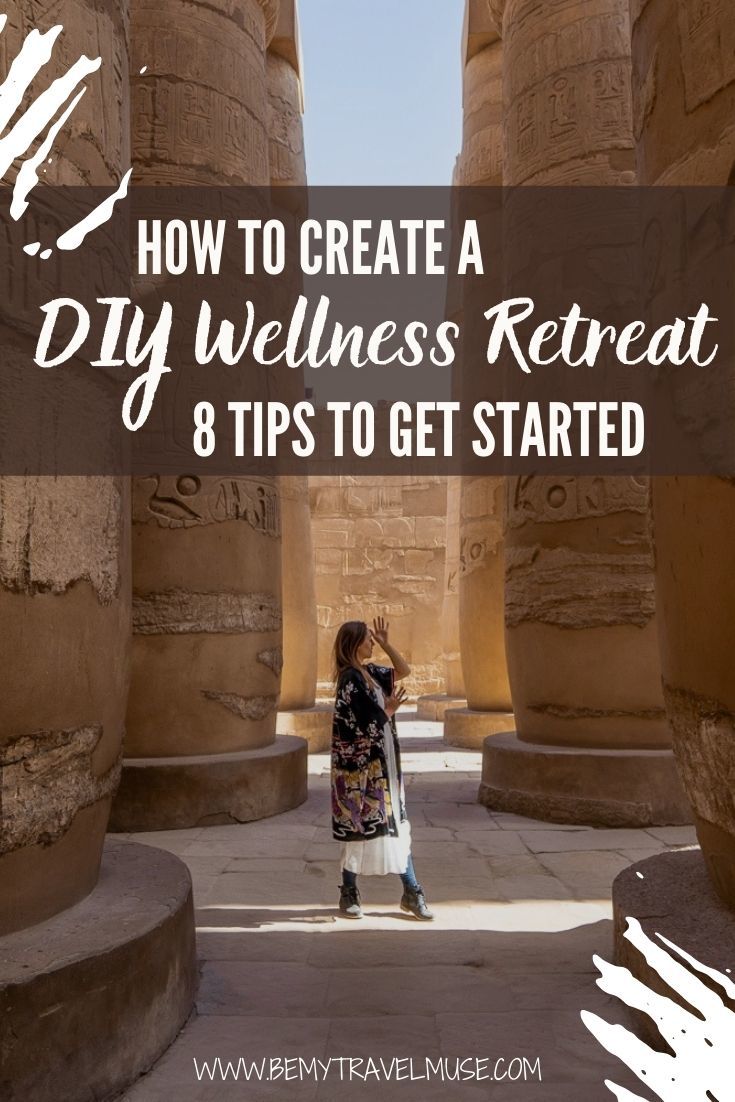 Here are some more daily self care ideas for you!
I hope these suggestions help you to craft your own retreat for the new year that's nourishing, encouraging, and uplifting. As much as I can't wait to get back to in-person retreats and gatherings, it's powerful knowing I can do it on my own, too, and that I can do it while I'm working, inserting these practices in where I might have otherwise wasted time on scrolling and screen time.
Let me know what you would add, and if you try this yourself!
Hugs and happy New Year.