Vegas is a destination in itself. The Strip has so much to offer, plus there are all of the gems just a stone's throw from it. But if you've been many, many times like I have, or just want to get away from the madness, what are your options for day trips?
It's not just scorched, boring desert out there. I was so impressed by the variety when I finally ventured off the Strip that now I hardly spend any time there, preferring to explore the beautiful and unique surroundings near Sin City. From the Hoover Dam to the Seven Magic Mountains and more, these are the best day trips from Las Vegas: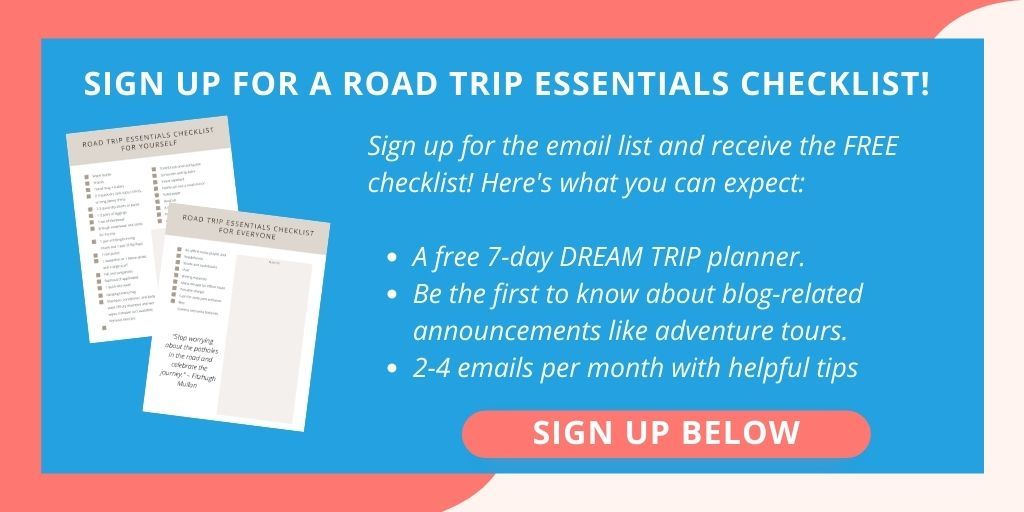 11. Valley of Fire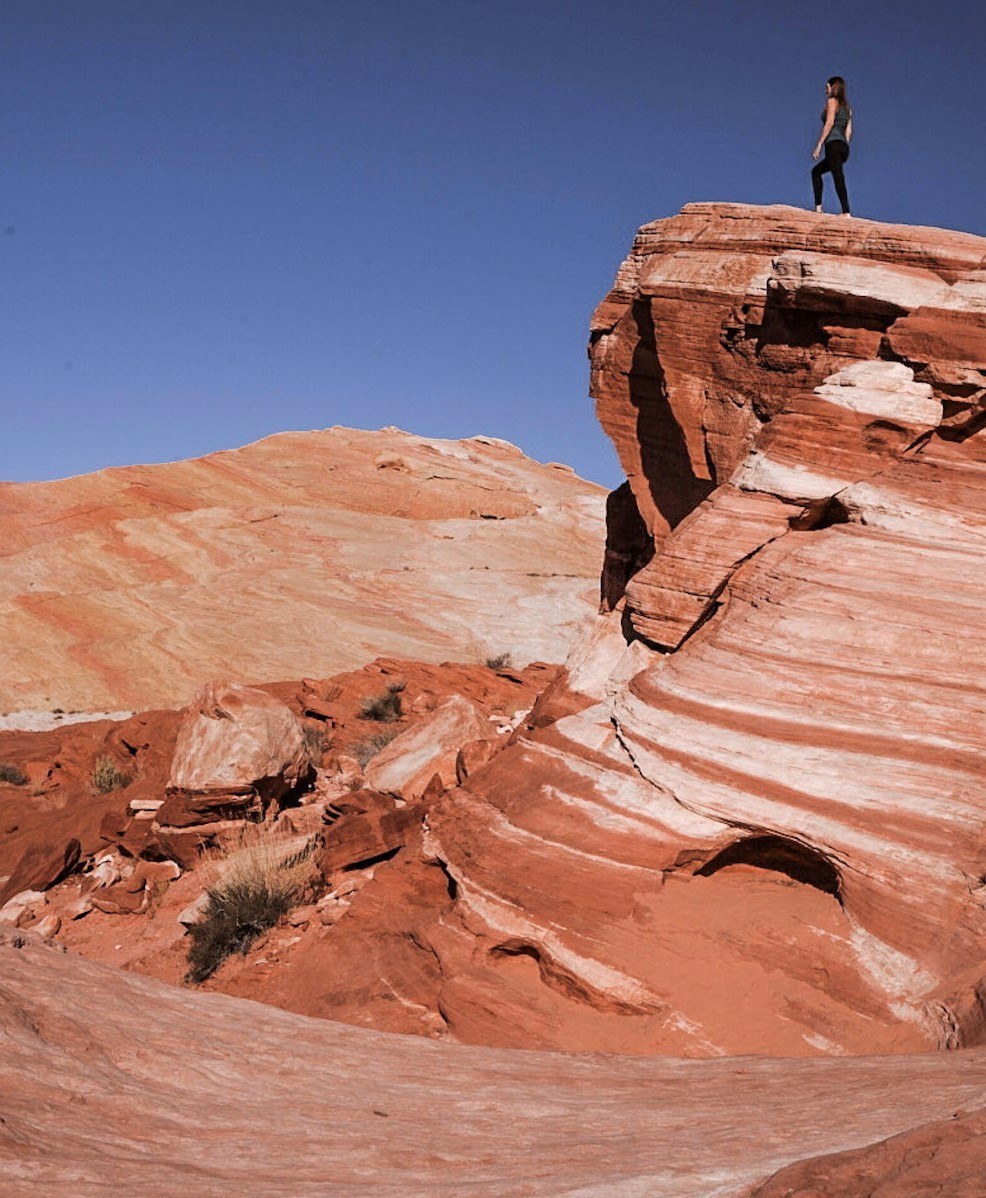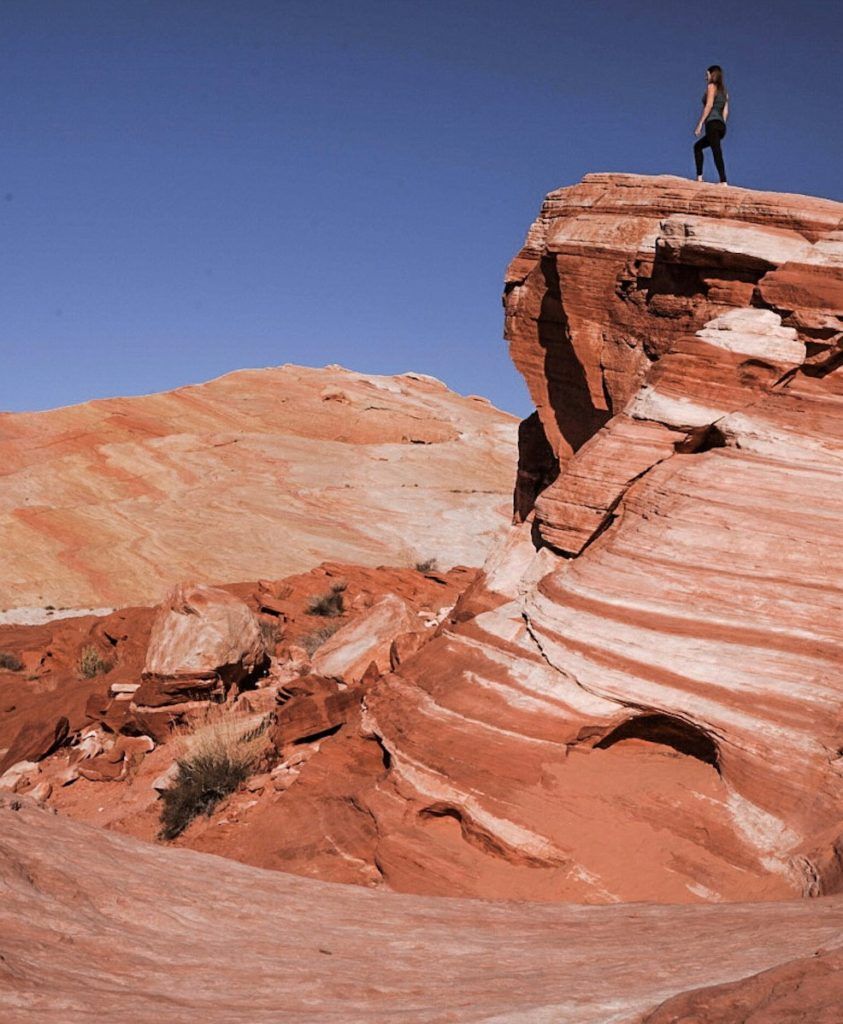 Easily one of the most enjoyable day trips from Las Vegas, the Valley of Fire is one of the most popular state parks in Nevada (apart from Lake Tahoe Nevada State Park, of course), and for good reason. It's full of red, layered rock formations, great stargazing, and beautiful sunrises and sunsets. Entry costs $15 per vehicle.
Recommended time allotment
Located about 45 minutes east of the Strip, the Valley of Fire is best explored over at least a few hours. Although it's ambitious, if you can get there prior to sunrise, you'll get the park in its best light and with the fewest people. Plus, if it's the summer months, you could be looking at triple-digit temperatures, so for your own safety, try to spend the early or late hours of the day here.
Best things to see
If you've seen the famous Wave in Arizona, you'll be delighted to find that the Valley of Fire has its own colorful version. There's also an elephant-shaped rock, and several hikes we recommend. Read more on our ultimate Valley of Fire guide.
10. Lake Mead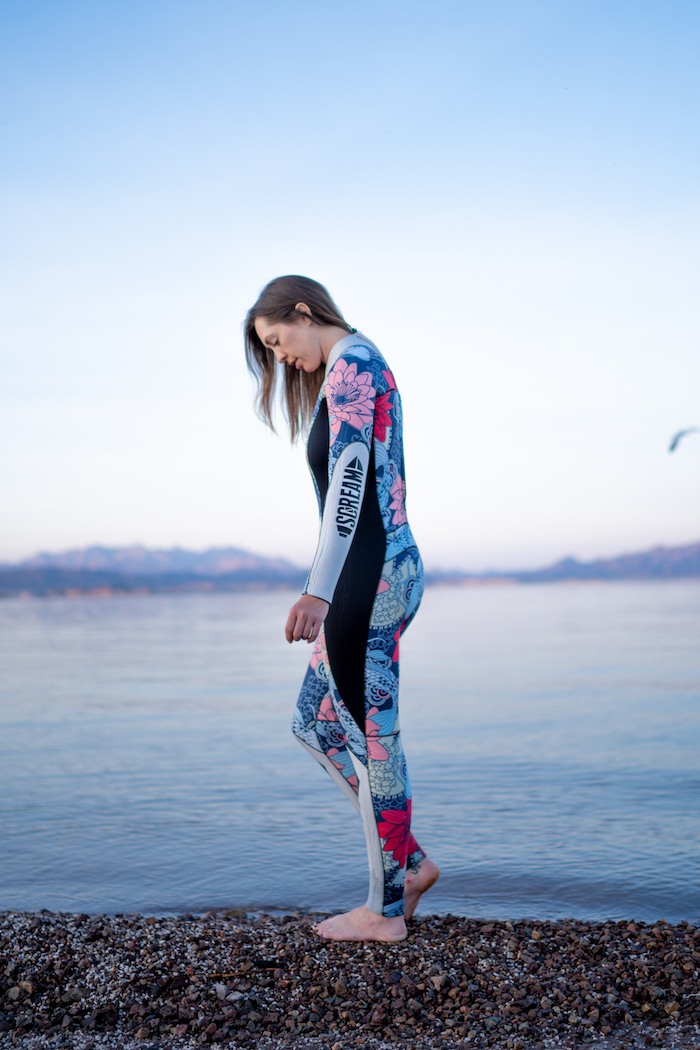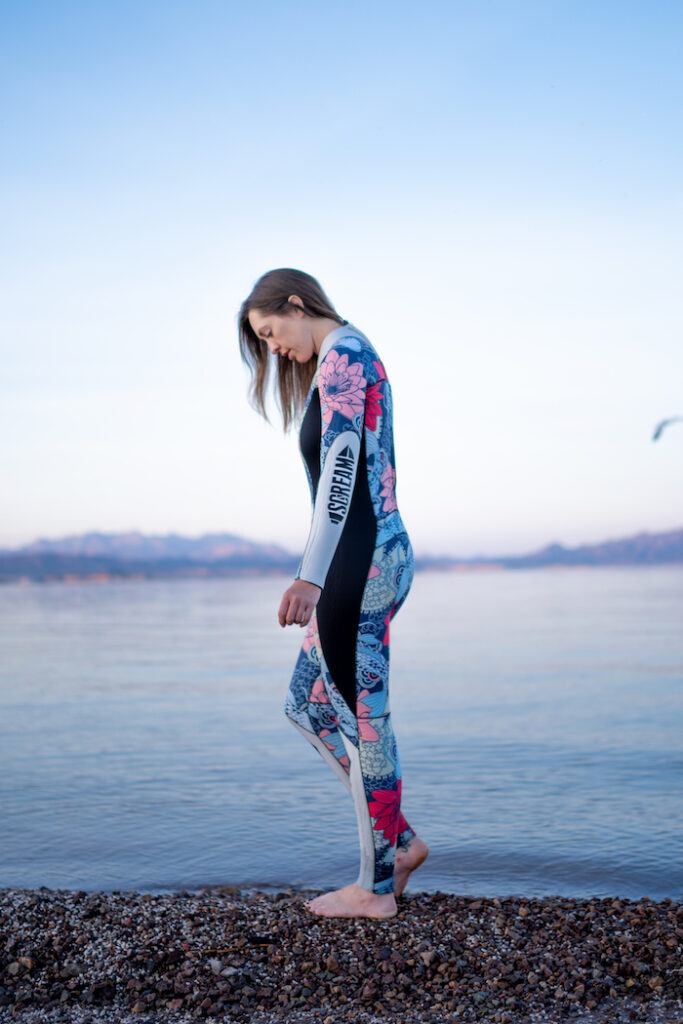 Lake Mead is the largest reservoir in the US in terms of water capacity, and was created by the Hoover Dam. At the time of this writing, Lake Mead's level is at an all-time low, exposing the "bath rings," lighter colors created by mineral deposits under what is normally the water's surface. This area is popular for scuba diving, hiking, boating, fishing, camping, biking, and more.
Recommended time allotment
Located about 25 minutes east of the strip, Lake Mead can be a great option to cool off during the day. How much time you choose to spend comes down to whether you're planning on hiking, picnicking, or doing any water activities. It can also be a nice, quick stop en route to or back from the Valley of Fire or Hoover Dam.
Best things to see
The 2.2-mile Owl Canyon hike offers some dramatic views and is rated as moderate. There are many in the area: check out more options here. If hiking isn't your thing, consider renting a boat, kayak, or jet ski at one of the marinas.
9. Helicopter to the Grand Canyon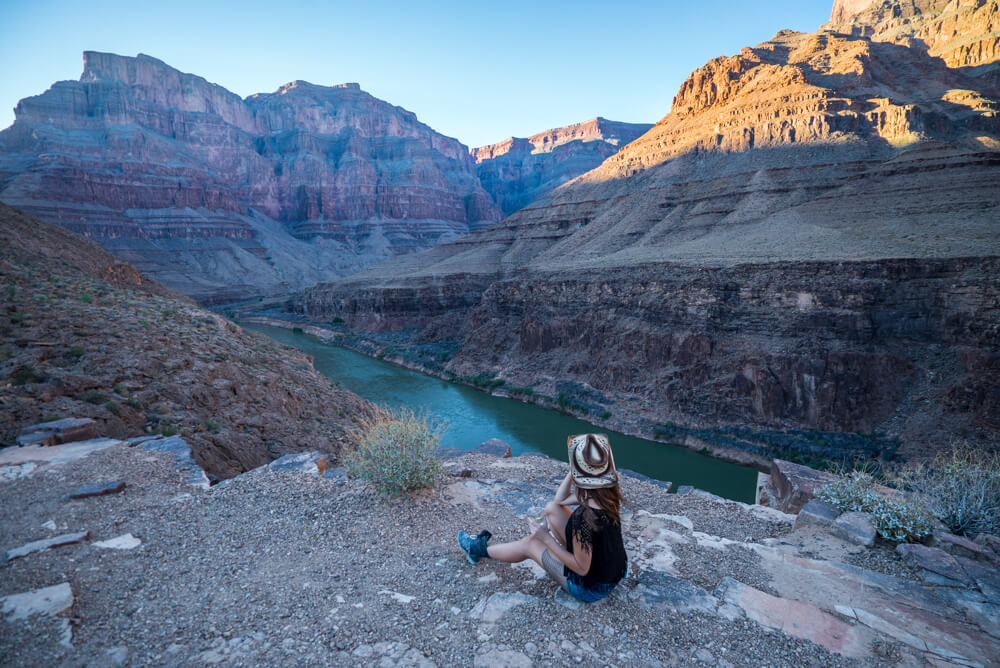 Though the west rim of the Grand Canyon is accessible as a day trip from Las Vegas, you'll be spending most of your time in the car — it's 2.5 hours each way. I much preferred flying to the Grand Canyon at sunset, which included a landing and champagne, plus being able to see Lake Mead and the gorgeous surroundings of Las Vegas on the way. Once we returned to the city, we got to see the Strip lit up as well!
Recommended time allotment
You'll need a few hours for this one, but they'll be scenic and filled with photo opportunities as you sit back and enjoy the views. Though it's a pricey activity, it's a great way to see one of the most iconic national parks in the American West without renting a car or spending all day driving.
8. Seven Magic Mountains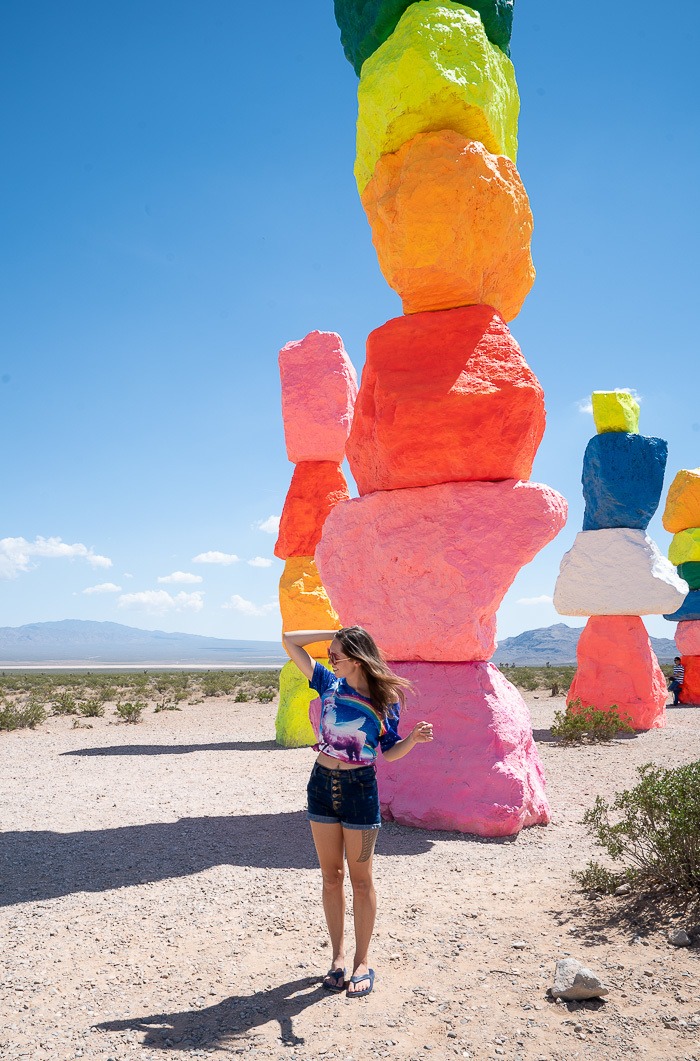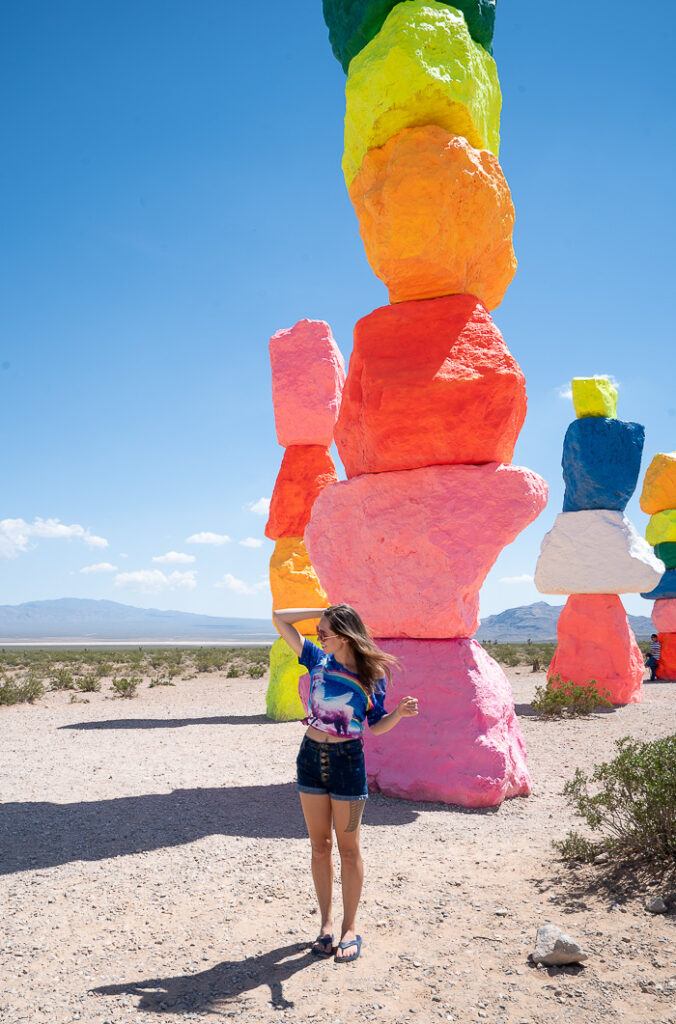 The Seven Magic Mountains is an art installation just south of the Strip on the 15 freeway. Originally meant to be temporary, they become a permanent fixture thanks to their popularity. The installation, created by Michael Heizer and Jean Tinquely, is completely free, always open, and an easy, quick pit stop.
Recommended time allotment
It only takes a few minutes to admire the Seven Magic Mountains. If you're coming from Southern California, you'll pass them on the 15 freeway as you enter the Las Vegas area.
7. Red Rock Canyon State Park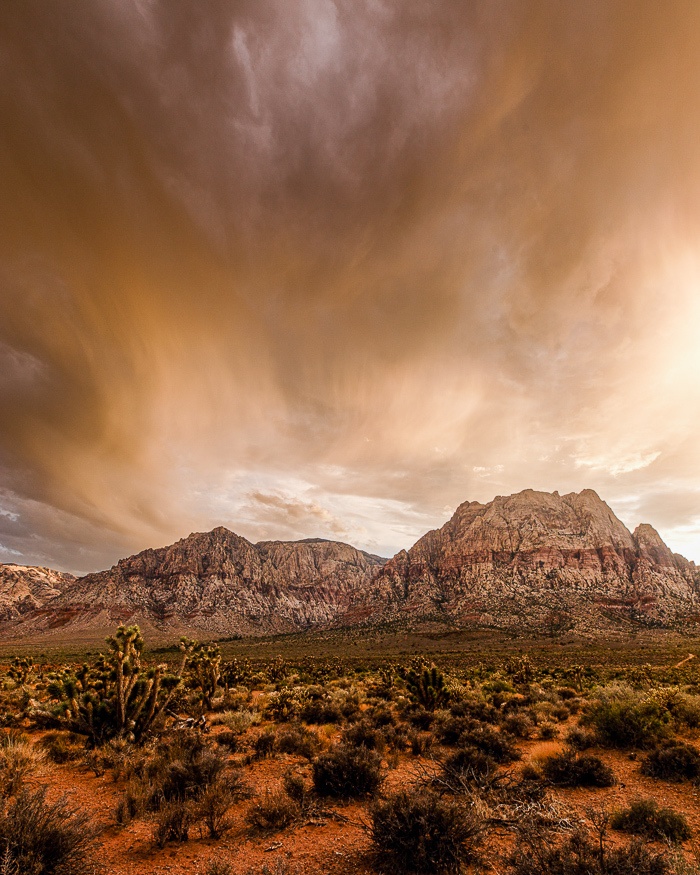 Another beautiful area outside of Las Vegas, Red Rock Canyon State Park has beautiful scenic drives, overlooks, hikes, and camping.
Recommended time allotment
A few miles west of Las Vegas, this state park has timed entry, so be sure to book your slot in advance to skip the queue, which can be quite long. Reservations are required form October to May, and the fee is $15 per vehicle. If you're just doing the scenic drive, give yourself at least an hour to complete it. If you'd like to take your time and do some side hikes, Red Rock can easily take up an entire day.
Best things to see
Though best avoided during the peak heat hours of the summer months, there are several hikes, mountain-biking trails, off-road designated trails, and climbing opportunities. However most visitors just choose to do the scenic drive, stopping along the way at viewpoints and vistas.
6. Mt. Charleston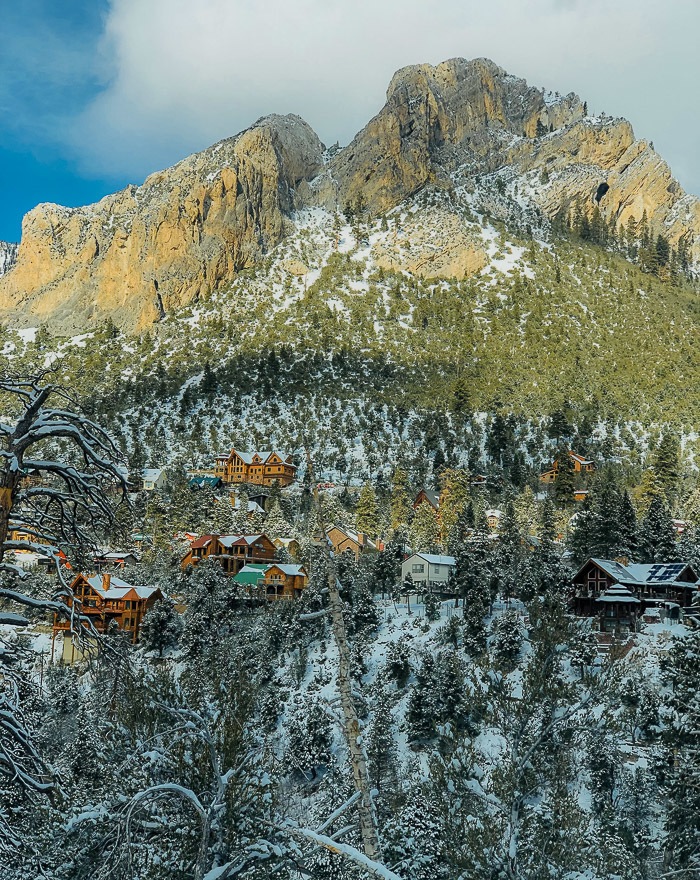 Believe it or not, you can ski just outside of Las Vegas! At nearly 12,000 feet, Charleston Peak is the highest in Clark County, offering great hiking when it's not covered in snow.
Recommended time allotment
It takes about an hour to reach Mt. Charleston from the Las Vegas Strip, and if you're planning on skiing or hiking, you'll probably choose to spend most of the day on the mountain.
Best things to see
This is one area where you're likely to enjoy cooler temperatures in the summer months, making it one of the best warmer-weather hiking and mountain-biking destinations in the area. If you've never seen a Bristlecone pine tree before, the oldest living organism on earth, be sure to check out the Upper Bristlecone Trail. Enjoy the scenic drive and bring a picnic, or if visiting in the winter months, you can ski, sled, and snowshoe. Be sure to check out road conditions here.
5. Gold Strike Hot Spring
Close to the Hoover Dam on the Colorado River, you'll find a trailhead that takes you to the Gold Strike Hot Spring. It's just as much about the journey as the destination, as the six-mile hike will make you scramble several times with fixed ropes, and includes an elevation gain of over 1,400 feet.
Recommended time allotment
It takes about 45 minutes to get from the Strip to the trailhead, plus a few hours to hike and enjoy the springs. Though this is a strenuous hike, it's popular, so head out early to avoid the crowds.
Safety
I'm a bit of a broken record here with the summertime warnings, but this hike is challenging, and is not recommended in the heat. Also, some hot springs in the area have dangerous amoebas in them, so dunking your head is not recommended.
4. Hoover Dam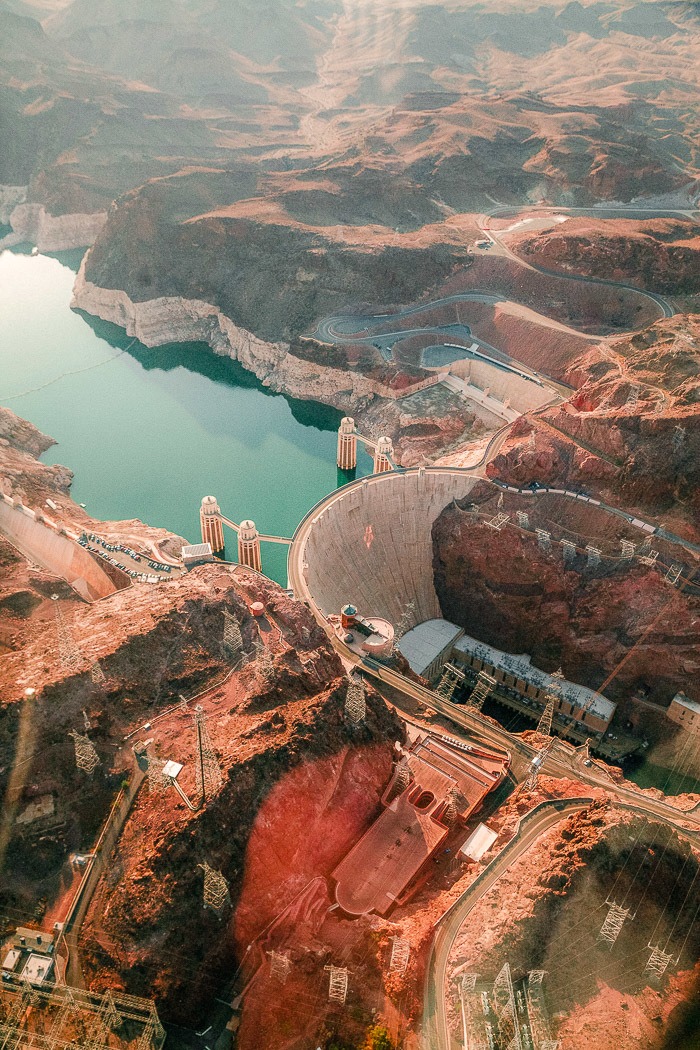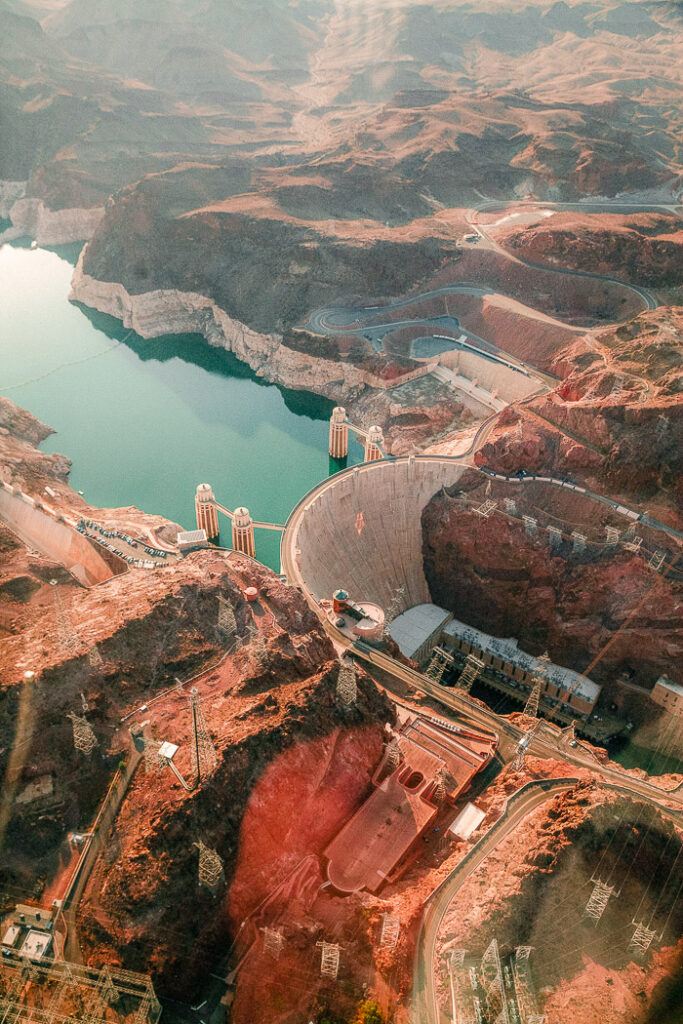 The Hoover Dam was a feat of engineering during the Depression era. Its construction was no easy task, spanning several years and costing many lives to build. These days, it's a quick pit stop on your way back from, or to, Arizona, as it straddles the state line.
Recommended time allotment
It takes about 45 minutes to reach the Hoover Dam from the Strip. How much time you want to give this is subjective. It's free to just drive on to the dam, park, and walk along the top, but you can also take a power plant tour or guided dam tour. (Personally I was pretty underwhelmed and only spent about 10 minutes here.) If you're looking for a way to get there without renting a car, several Grand Canyon tours make a pit stop on the way.
3. Nelson Ghost Town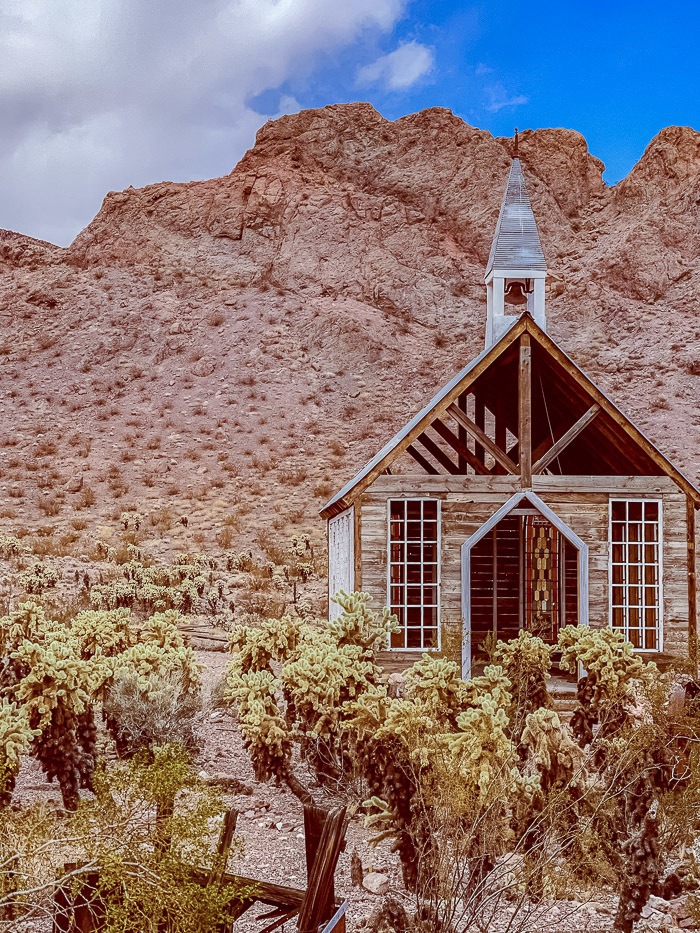 Did you know that Nevada has more ghost towns than live ones? After my disappointment with most of the buildings being fenced off at Rhyolite, I was excited to get an opportunity to explore another ghost town with a bit more freedom. This one is private, but it's only $2 to enter. It's also a popular spot for weddings and engagement photos.
Recommended time allotment
It takes about an hour to reach Nelson Ghost Town from the Strip. How long you'll want to spend depends entirely on how enthralled you are with ghost towns and how much photography you care to do. You might spend several hours and take the tour, or just 20 minutes or so wandering around. It's worth mentioning that many of the other things to do on this list are quite far from Nelson, so it's a destination in itself.
2. Death Valley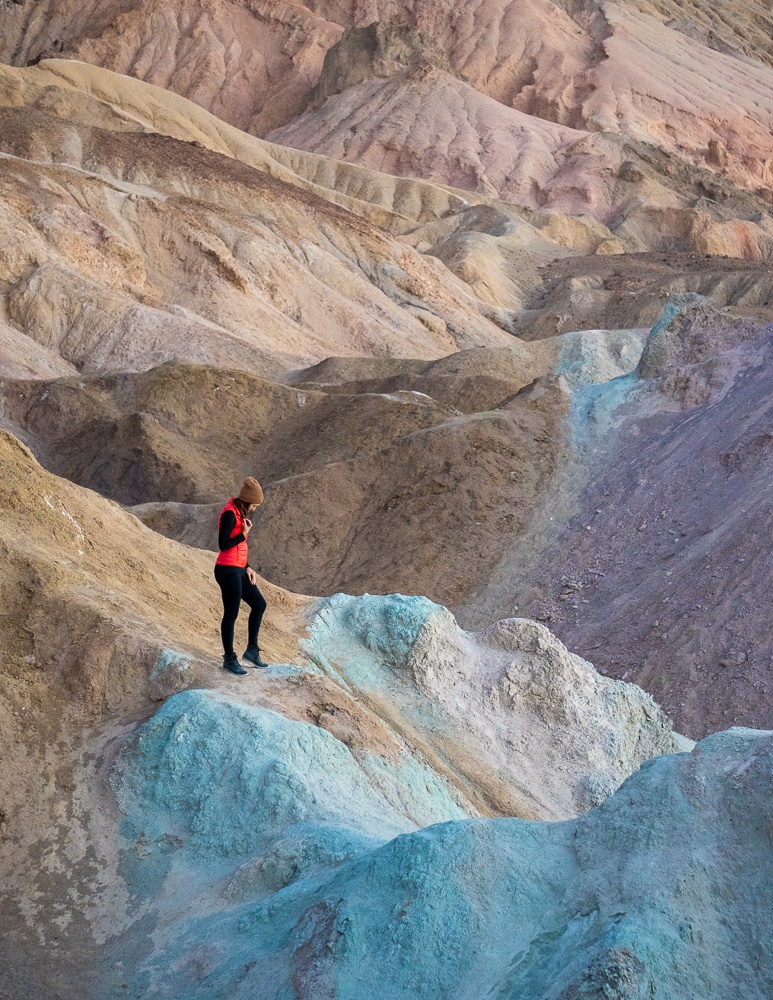 Death Valley is one of my absolute favorite places in California. Prepare to see all kinds of unique rock formations with varying colors, the lowest point in the US, and incredible stars. If visiting in the winter months, I recommend hiking here as well.
Recommended time allotment
Death Valley is one of the farthest drives on this list from Las Vegas, at 2.5 hours. Still, some people choose to do it as a day trip, and if that's all you've got, then give it all day if you possibly can.
Best things to see
The most famous features in the park are the Mesquite Flat sand dunes, the Painters Palette pictured above, the Badwater Basin, Dante's View, and Zabriskie Point/Golden Canyon. If you have time to hike the Golden Canyon, I highly recommend it in the cooler months. Even then, you will want to get an early start, because it is uncovered and still manages to feel quite hot even in January. Read my complete guide to Death Valley here.
1. Area 51 Alien Center
The famed Area 51 outside of Las Vegas is thought to be hiding alien spacecraft, technology, and other top-secret findings of the otherworldly kind. Though the zone is completely sealed off, on the 95 freeway between Reno and Las Vegas, you can stop by the Area 51 Alien Center for some cheesy photo ops, the gas station, the café, the gift shop full of alien-themed trinkets, and even the brothel.
Recommended time allotment
At an hour and a half from the Strip, this one will only make sense for true diehard A 51 fans, or those who are already passing by. If heading to Death Valley, you could make this a stop on the way.
Pin me for later: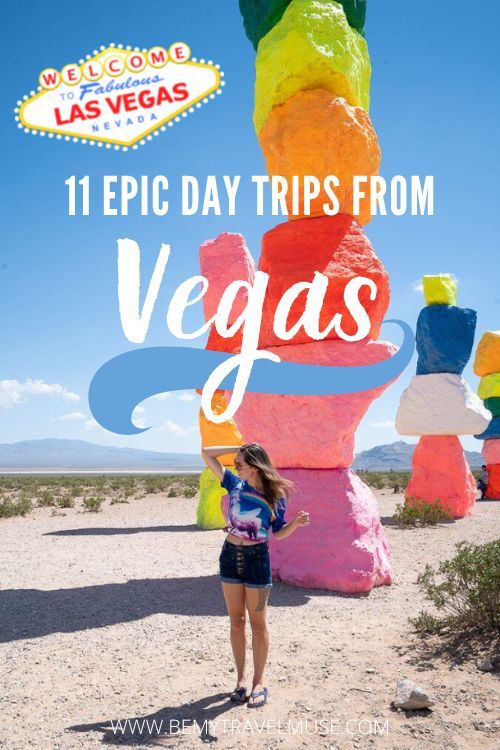 My fellow Nevada locals, what would you add to the list? Let us know in the comments below!