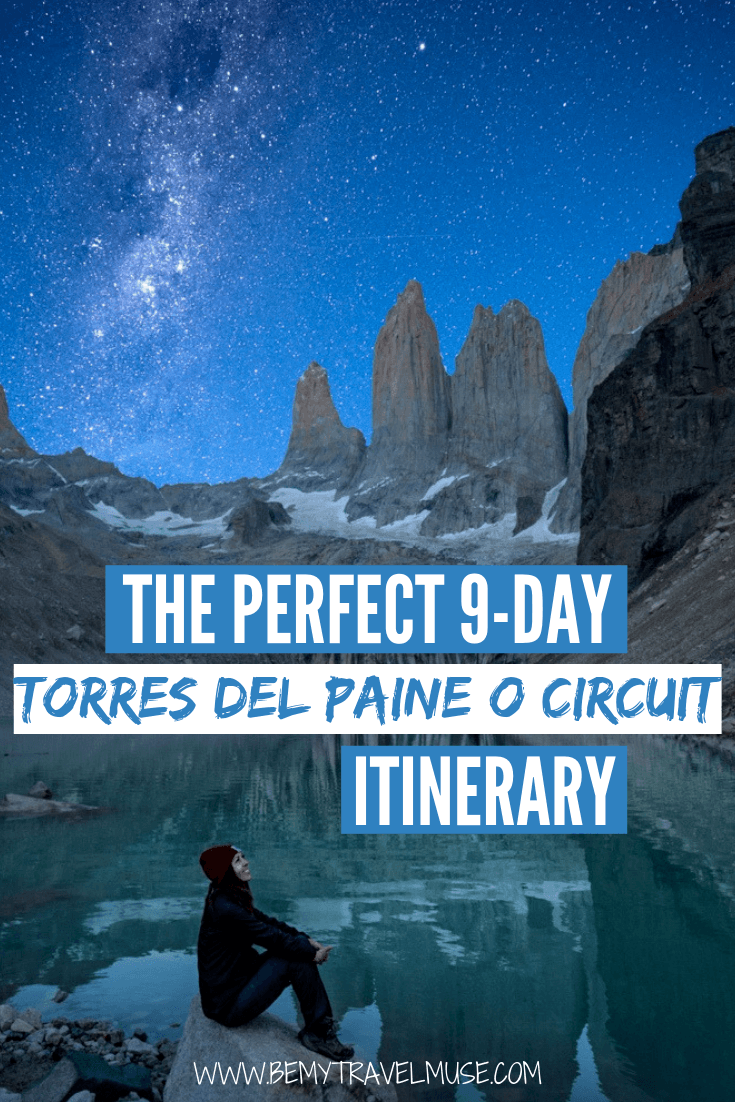 The O Circuit in Torres del Paine National Park in Chile is easily the most famous trail in Patagonia. Though the towers in the park earned it such renown, it's the ever-changing landscape on each day of the trail that has made me fall in love with it enough to hike it twice. My first time, I backpacked it carrying all of my own gear. The second time, I brought a group of 16 women with me and had a more luxurious experience. Both options are detailed below.
Based on two experiences on the O Circuit now, this is my perfect itinerary, which can be done in 8 or 9 days, finishing with the crown jewel, the Torres:
Day 1 – Hotel Las Torres to Campamento Serón (13 km – 4 hours)
I highly recommend beginning the hike at the Welcome Center, or the Hotel Las Torres if you'll be sticking around after, so that your ending point is the Torres – the towers that made the park famous and its namesake. The trail will be obvious, as it always is on this hike, departing from the Welcome Center and central camp.
The hike on day one is fairly mild over a mostly dirt track, passing through brief forested areas and gaining and losing some elevation before flattening out for the final stretch to Serón. The views are a nice indication of what's to come, though I rarely take my camera out on this day since the best of the best comes in the following days.
Day 2 – Serón to Campamento Dickson (18 km – 6 hours)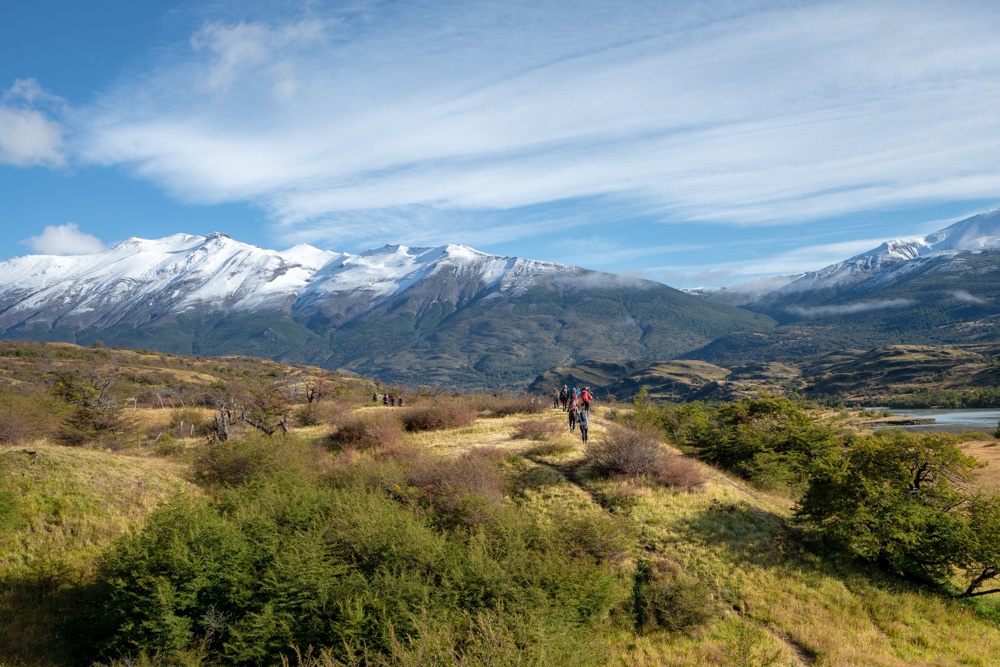 Day two starts out along a lovely blue river before taking you up your first small pass early on in the day. I typically find day two to be pretty long, but if the weather is clear it can be spectacularly beautiful, passing by the dazzling blue Lago Paine before descending down to the first check point, the Conaf ranger station in Coiron. This is a good place for a bathroom and potential lunch break before continuing on through a combo of open pampa and a marshy, often muddy, trail.
Prepare for potentially heavy winds on the pass and mentally gear up for a muddy traverse over a few wooden boards and sometimes-narrow logs before you make your way up the hill to Dickson – a truly beautiful sight.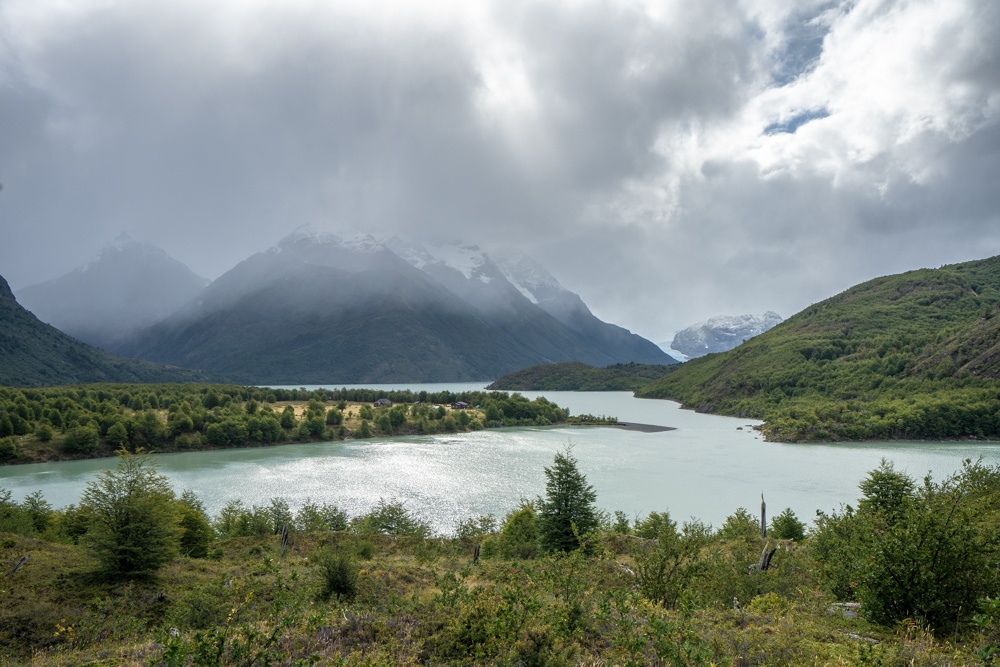 This is my personal favorite camp of the entire circuit purely because of the location. You're fully surrounded by glacier-covered peaks and on the lake with the Dickson glacier just behind the campsites.
Day 3 – Dickson to Campamento Los Perros (11.8 km – 4.5 hours)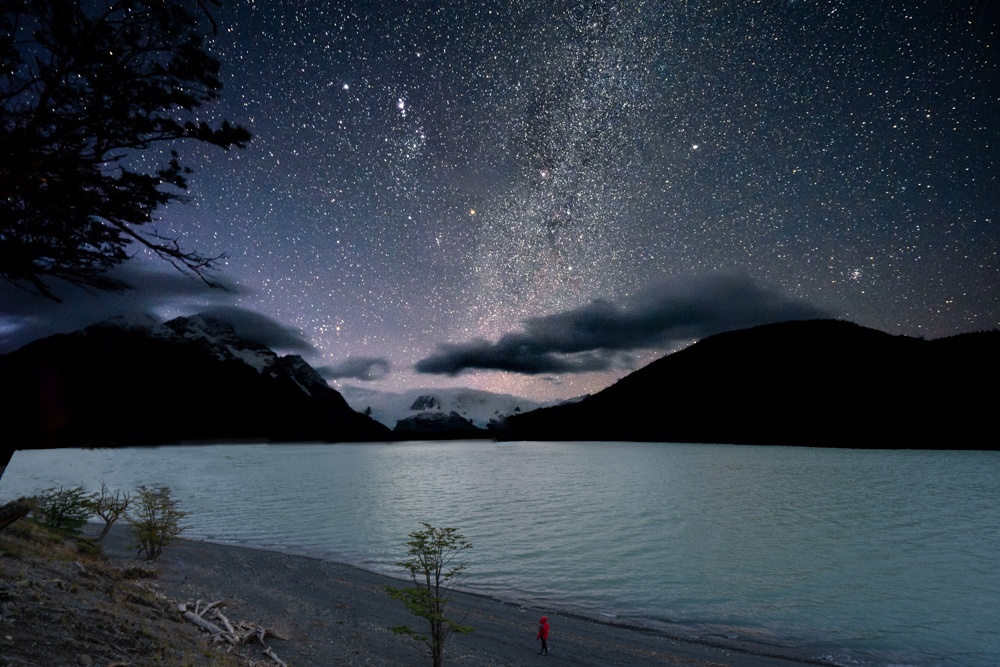 I look forward to the hike from Dickson to Los Perros for the opportunity to walk in the forest all day and for the shorter distance following day 2.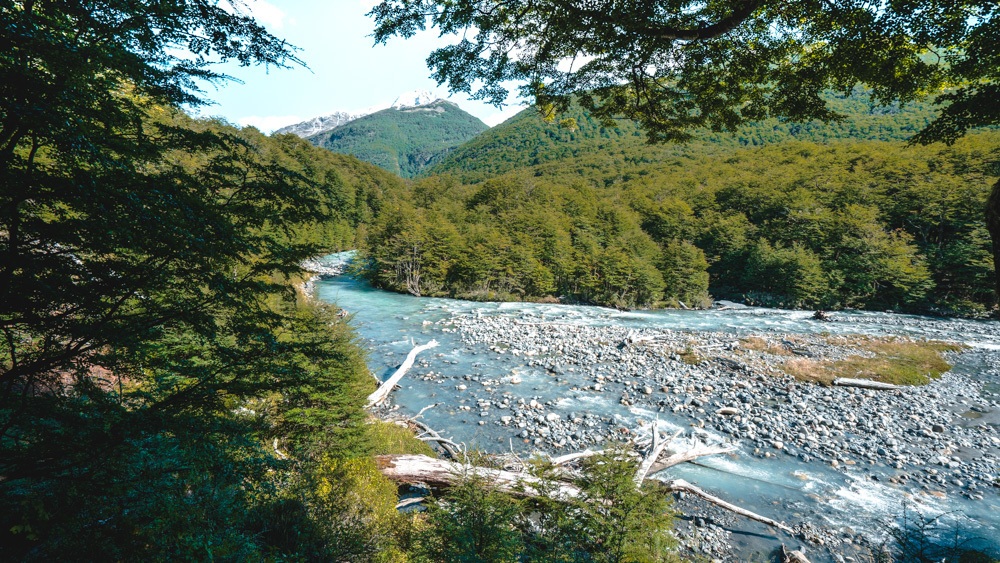 This is the one day of the trip that you'll spend almost entirely in the trees, with a lovely viewpoint after a steady upward climb within the first 2 hours. From there you'll meander through the woods – full of moss-covered trees and several small bridges, to the Los Perros glacier. Be sure to stop by the mirador to the left before getting into camp.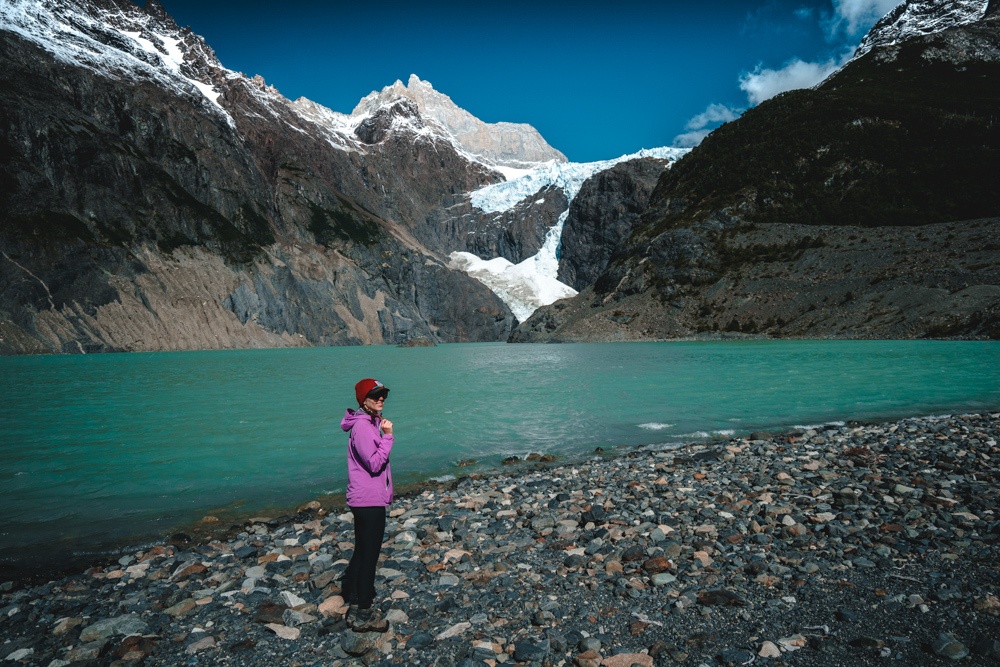 I recommend taking your time leaving Dickson on day 3, as Los Perros is a very basic camp and not nearly as beautiful as Dickson. However I wouldn't attempt the pass from any other camp than Los Perros, as day 4 is a long day with an early departure.
Day 4 – Los Perros to Refugio Grey via the John Gardner Pass (24 km – 11 hours)
There's no sugarcoating it – day four is long and difficult, however it's my favorite day of the entire trek because of the truly breathtaking views of the Grey Glacier. On a clear day you'll be able to see clear to the Southern Patagonian Ice Field, the third largest frozen body of fresh water in the world. This is one of only four trails in Patagonia, including the Huemul Circuit, where you can see the ice field.
I would recommend leaving Los Perros right at sunrise, or even slightly before, to take on day four. You'll want to go at a steady march and take short breaks in order to make it to Grey.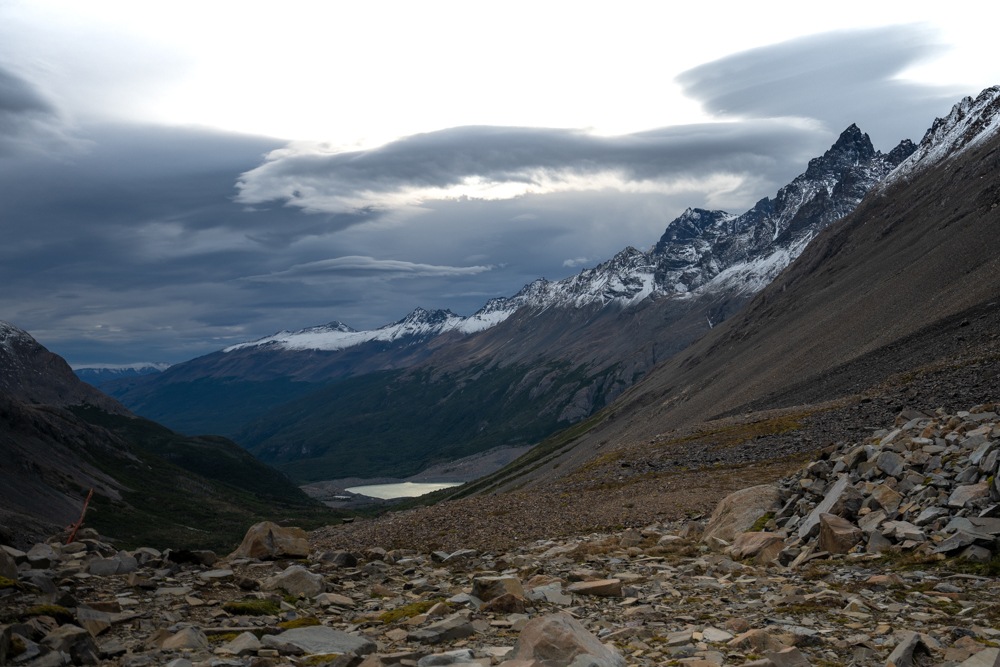 I always pity those who only do the W on this day. There's simply no substitute for the experience of seeing the ice field as you cross the pass, and walking next to it all day long.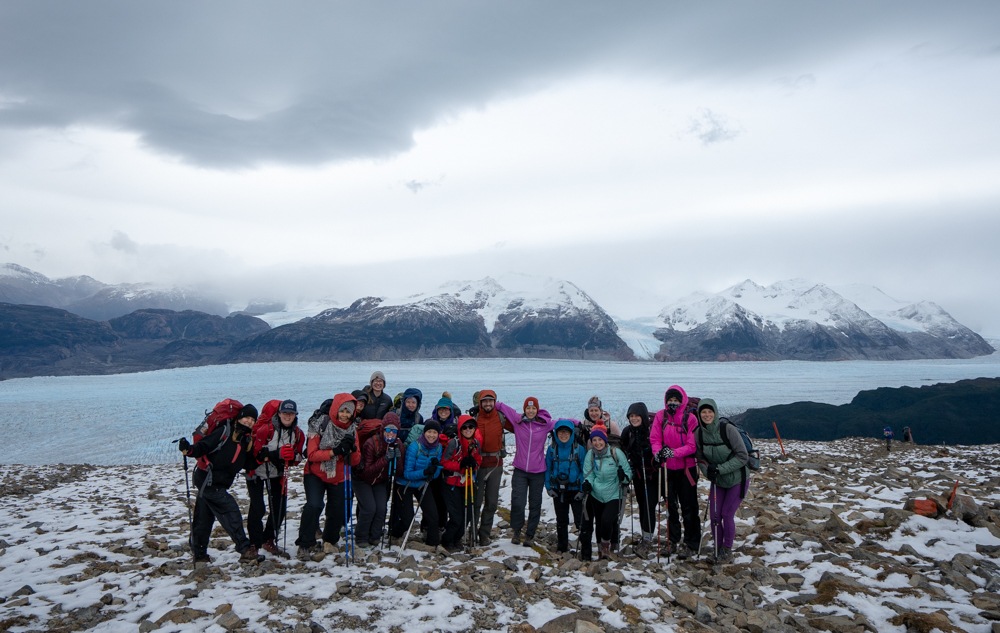 I personally don't feel the uphill is all that bad, but you'll descend double the distance you ascend (nearly 1200 meters), in order to make it down to Refugio Grey. The downhill can be steep, muddy, and unrelenting. Just keep looking at the view of the ice field to get you through!
Another part I love are the three suspension bridges. They make for an epic photo op!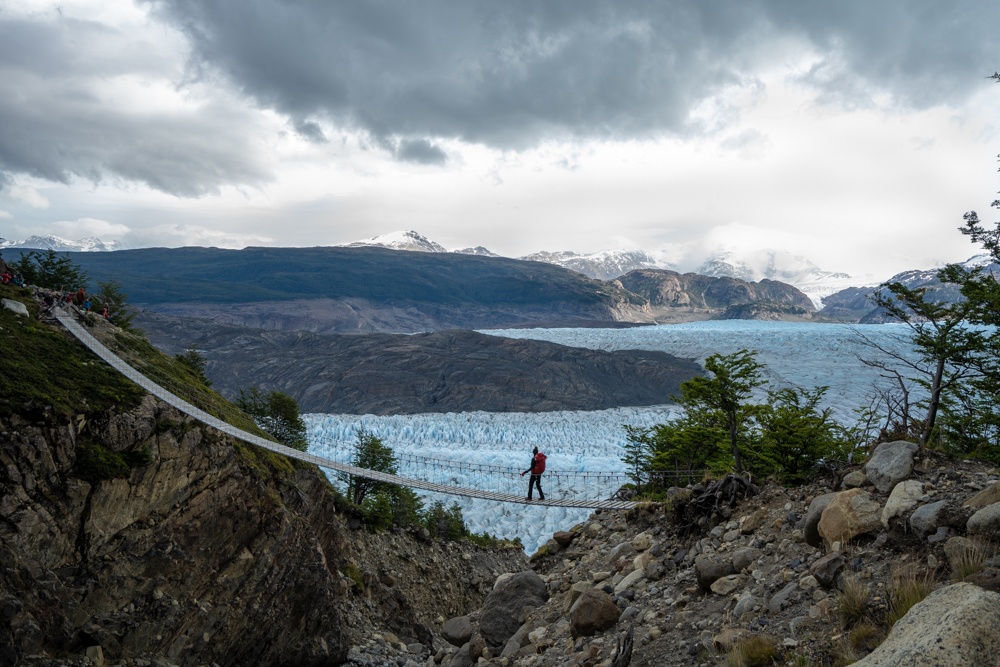 Note: You can certainly break this day up and camp at Paso instead of hiking all the way to Grey. Paso is even more basic than Los Perros with a hole in the ground for a toilet and no tents, so it's only open to backpackers carrying their own tents. If you can make it to Grey, I'd recommend that over Paso based on personal preference.
Day 5 – Refugio Grey to Paine Grande (11 km – 3.5 hours)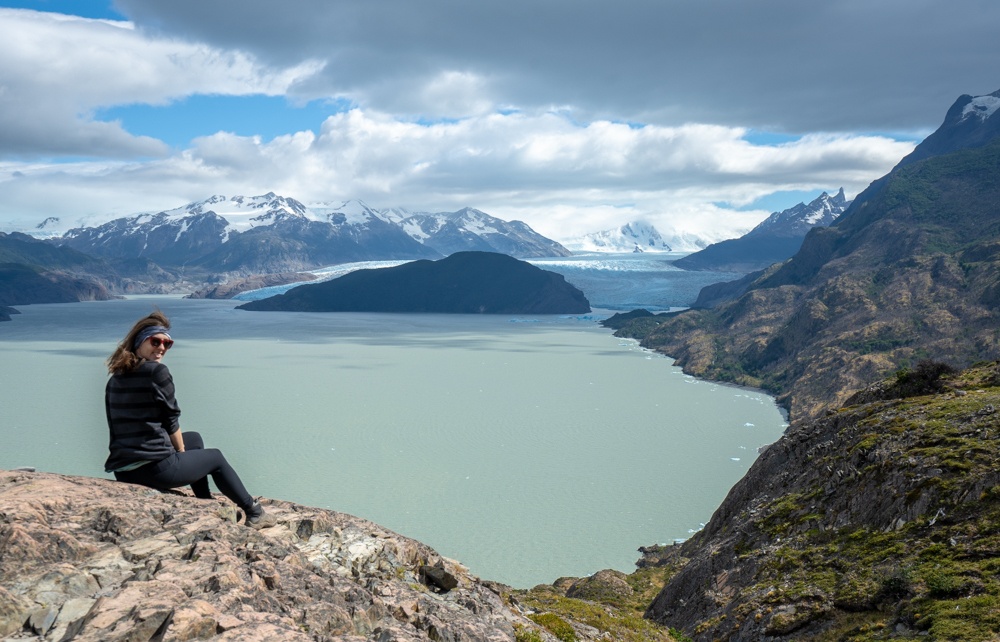 Day 5 can be shorter or longer depending on how you think you'll feel after the long distance on day 4. The first time I did the O, I hiked it in 8 days by combining days 5 and 6. However for my most recent hike, I decided to take it easier with the group and break it up into two, more leisurely days, making it a 9 rather than 8-day circuit.
Day 5 meanders through the part of the park that was torched by the 2011 fire. It's eerily beautiful as you climb past the burnt, silvery tree remains past several viewpoints that look back at the Grey Glacier and down on the Lago Grey, finishing at Paine Grande.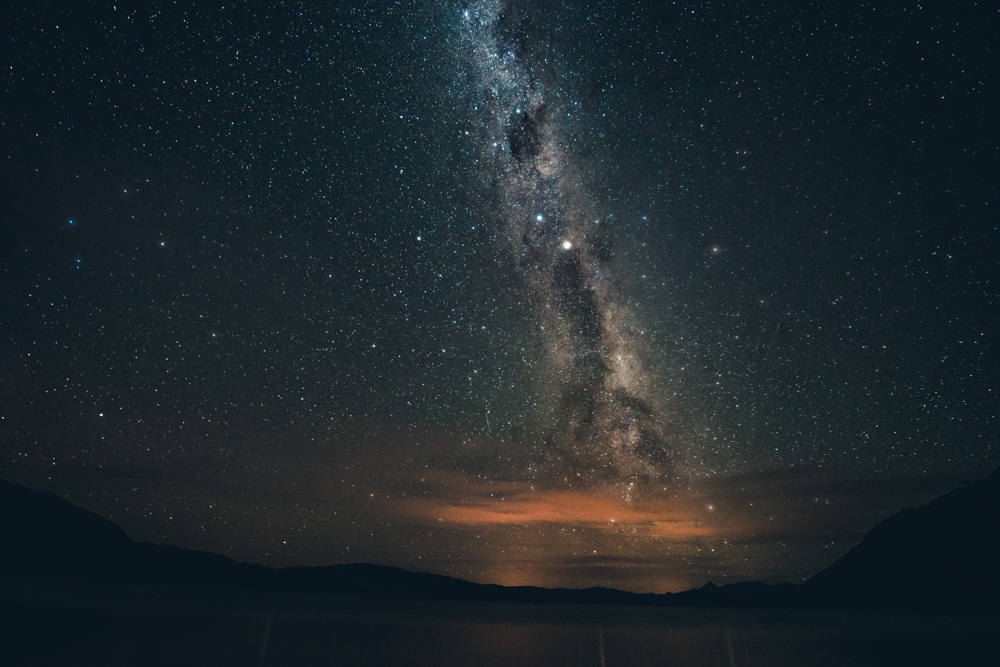 Paine Grande is a huge refugio that'll feel decadent after the smaller and more basic camps. I also find that it can be an overwhelming change going from the relative quiet of the O to the more popular and populous W. Still, if you want to get some WiFi and have access to more amenities, Paine Grande is a gorgeous refugio right on a lake.
Day 6 – Paine Grande to Campamento Francés (9 km – 4 hours)
Continuing along the lake, the trail is fairly easy without much elevation gain or loss as you make your way towards Los Cuernos, the horn-like mountains that come in second in terms of fame to the towers.
The first time I hiked the O, I stayed at the more basic and free CONAF campsite, Italiano, as Francés was closed. This time the opposite was true, though having now stayed at both I can confirm that Francés is much nicer. It's my second favorite camp after Dickson in terms of lake views, the incredible showers and bathrooms, and the forest vibe.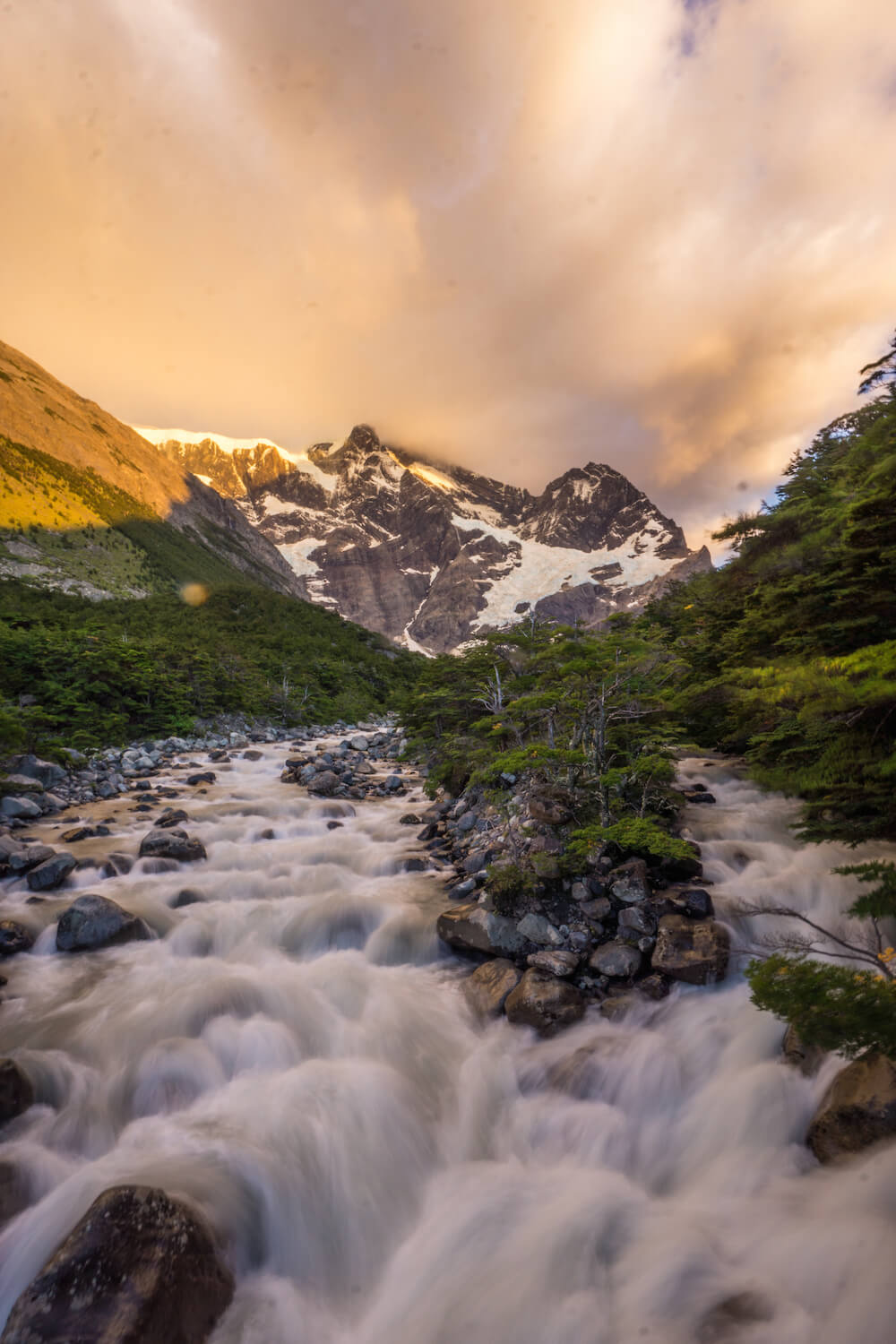 If you do hike to Francés, you'll have to backtrack by about 30 minutes to hike back to Italiano and through the Valle Francés to the Británico Lookout the next day. I'd say this is worth it and not a big deal as Francés is so much nicer than Italiano, assuming both are open and you have the choice.
Day 7 – Francés to Los Cuernos via the Valle Francés (18 km – 9 hours)
This is the hike that makes the W into a W, with an out-and-back hike through the Valle Francés to the Británico Lookout. If you slept at Campamento Francés, you'll need to backtrack to Campamento Italiano to hike up through the valley. The good news is you can leave your heavy pack either at Francés or at the ranger station at Italiano since it's an out-and-back day hike.
This day can feel pretty long, with some steep and rocky parts as you make your way to the Británico Lookout. Is it worth it? I love this hike and think it's a gorgeous view of several glaciers and striking rock formations, however I recommended to members of my group who were struggling with blisters or sore knees to sit it out if it meant they'd struggle to see the towers on the final morning, which is the crown jewel of the park.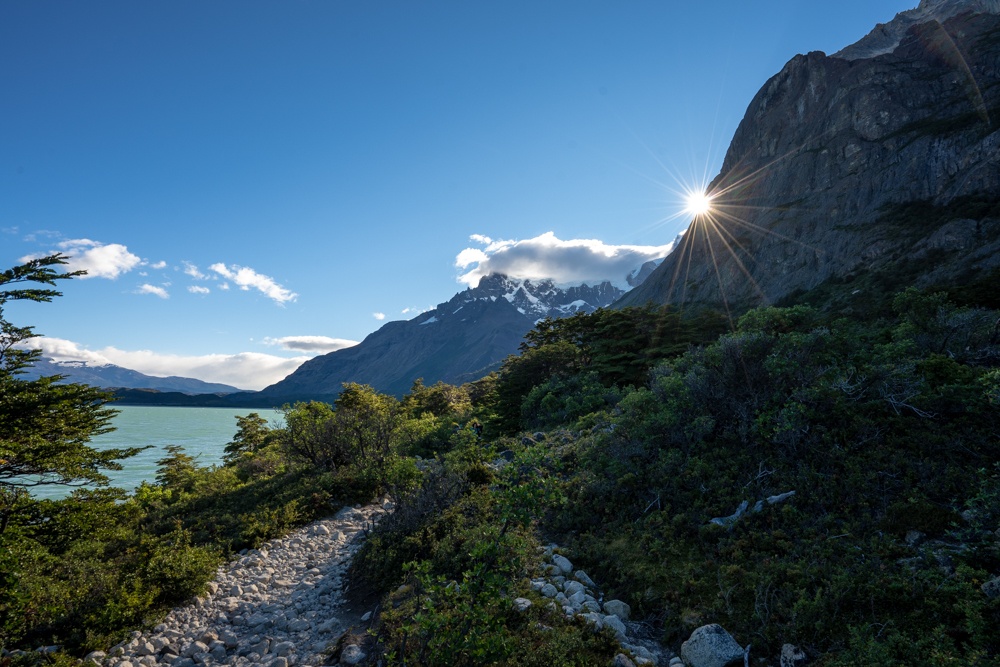 After finishing, you'll make your way back past Francés to pick up your pack and make your way to Los Cuernos. The hike has a brief uphill climb before descending down to the Lago Nordenskjöld. You'll walk along the rocky shore for the rest of the hike.
Day 8 – Los Cuernos to Campamento Chileno (12 km – 6.5 hours)
Day 8 can sometimes feel long and unrelenting, especially if it's a sunny day. I found it more difficult the first time I did it than the second time, perhaps due to my pack weight.
The hike takes you along the gorgeous greenish blue Lago Nordenskjöld before coming to a break in the trail that will either take you back to the Hotel Las Torres/Campamento Central, or up towards Chileno/Las Torres. This is where you'll start to climb sharply upwards to make it to Chileno.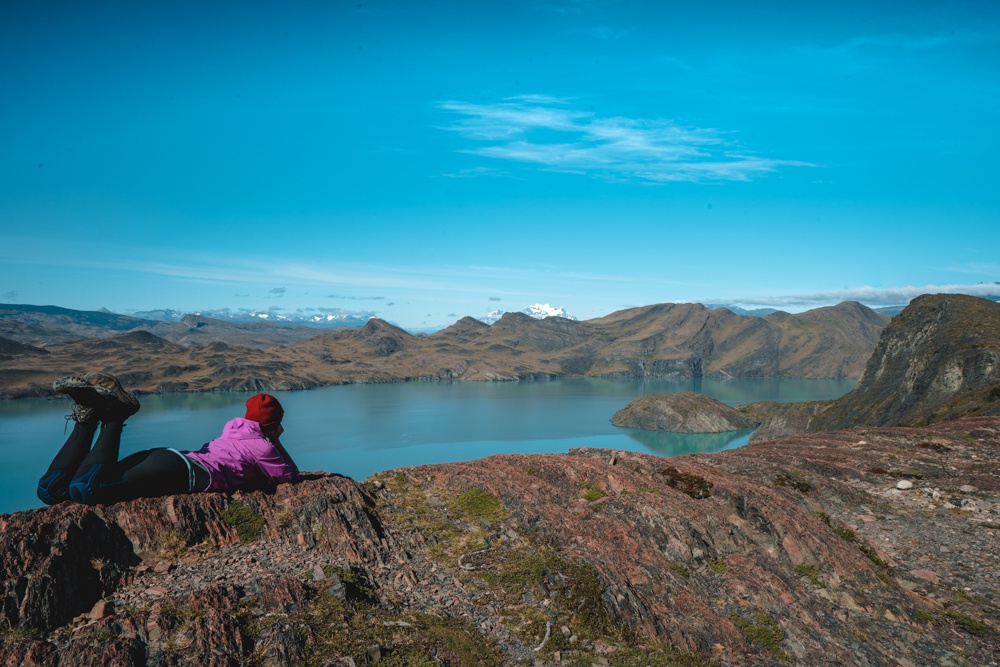 Campamento Chileno is my least favorite of the trip since it feels cold and the mats in the tent were thin, though their refugio is nice and has delicious food.
If you take your time you'll probably arrive too late to try to make it to the base of the towers in the same day, as the trail closes at 3pm for any upward traffic. They also like to have everyone off the trail before sunset, which is a change from when I hiked the trail 3 years ago.
At the time of this writing, Campamento Torres, the closest camp to the towers, is closed to campers, making Chileno the closest. It's a small campsite and the hardest to get reservations at, so as soon as you know that you want to do this hike, be sure to reserve a spot.
Day 9 – Chileno to Campamento Central or Las Torres Hotel via the Las Torres Lookout (13 km – 7 hours)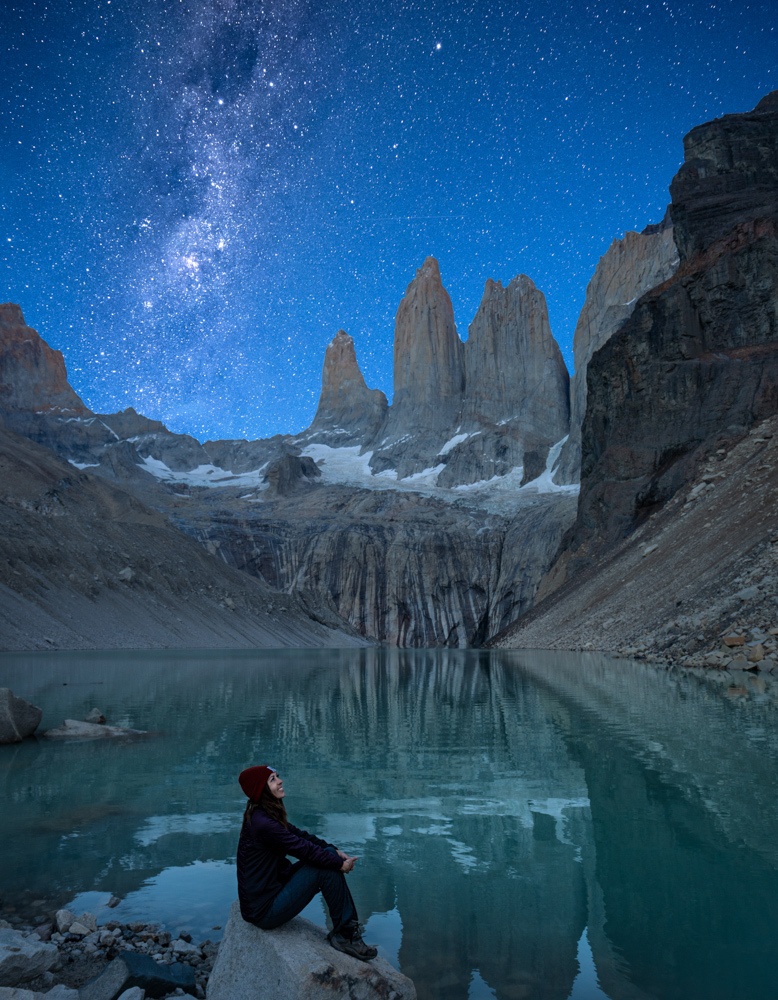 The next morning, either hike in with the stars or wait until the sun is out to make the final ascent to the towers. It's about a 2-2.5 hour hike entirely uphill. It can be tricky in the dark and I do not recommend doing it solo as it can be easy to lose your way or encounter a puma.
Since I'd already done this portion of the trail twice I took the part of my group that felt like waking up early (3:30am to be exact) and made a quick march up to the top with headlamps. The rewarding Milky Way through Las Torres was awe-inspiring. Better yet, we were the only ones there for about an hour until the sun started to rise.
If you can possibly reserve a camping spot at the Torres campsite should it reopen, this would be a much more logical starting point if you wish to hike up for sunrise. This would also add an extra 3 km to day 8, making it a pretty long day. Having done both, I can't really give the edge to one over the other, though if I could make the choice I'd probably go for the Torres campsite for ease and location as a backpacker, though it's a lot more basic. If you're using refugios and tents that are provided by the camp, you will have to stay at Chileno.
From there, make your way downhill past Chileno to pick up your pack and onwards to the Hotel Las Torres or Central Camp.
I personally stay at the Hotel Las Torres for a couple of days after each circuit. It's comfortable, gives you a chance to decompress, and the food is incredible. I've done the Full Paine bus tour with the boat ride to the Grey Glacier twice as well, and have enjoyed it both times. Yes, it's expensive but the central campsite is surprisingly terrible and there's not much of a middle ground in the park.
Timing and Things to Consider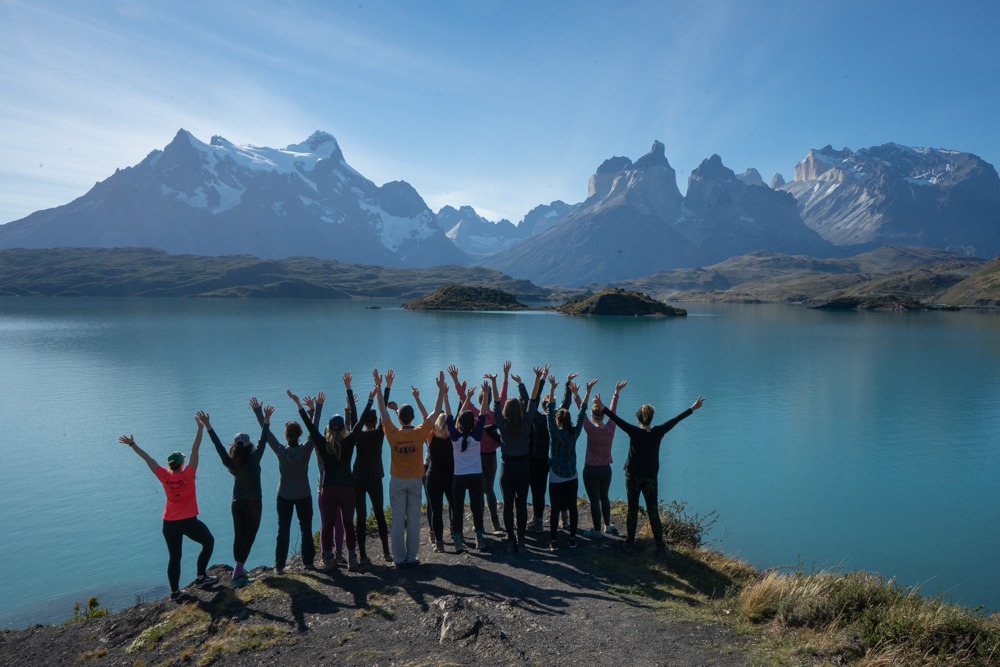 The times listed in this post are all subjective and don't take any personal pacing, breaks, and obvious stopping points at lookouts or viewpoints into consideration. It will most certainly take you longer if you love photography or move at a slightly slower pace. You can also do it all much more quickly if you rarely take breaks and hike at a faster pace, though I don't see much point in arriving at camp super early for no real reason.
The distances are also a bit blurry, as different maps show different distances for the exact same trail. On the John Gardner Pass day, for example, I've seen as much as a 5 km discrepancy!
My best advice is to honor what you think you can realistically do and leave early enough in the morning to take it easy on long days.
How to Book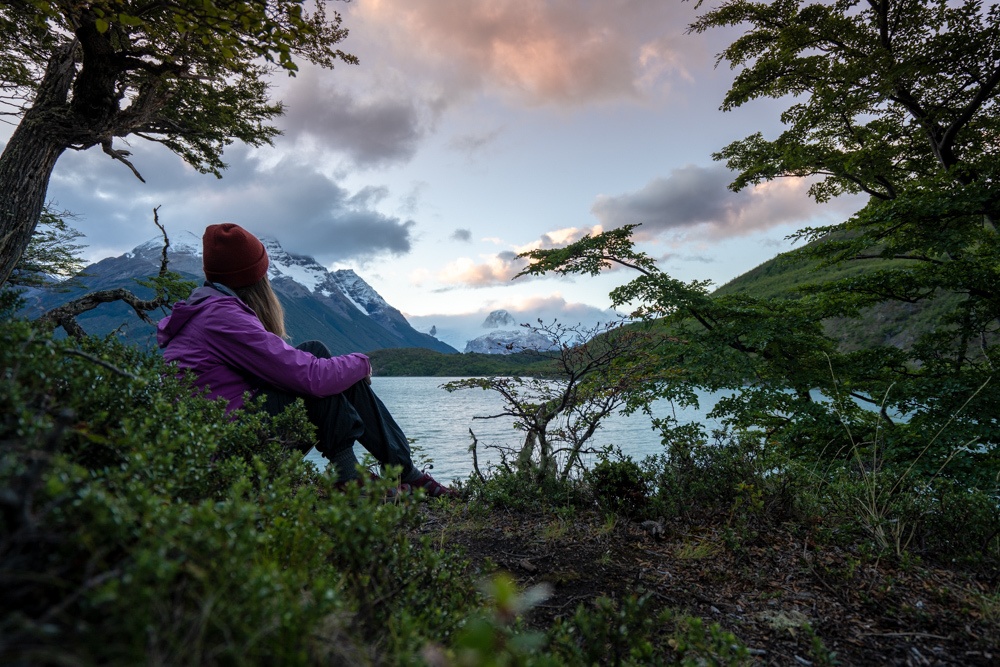 Torres del Paine National Park grows exponentially in popularity year over year. Since it's a short season, running from November to the end of March, realistically not everyone will be able to get permits and camping spots.
Camping reservations are required in order to begin the hike, and are strictly enforced. There is no camping outside of the campsites. It's also essential to get park permits. Since only 80 people are permitted to begin the O circuit each day, it's essential to book as soon as you know you're going to do the hike. I met so many people on the trail who had inconvenient or illogical camping reservations since everything was booked out by the time they planned their trek.
You can book about half of the campsites and refugios through Fantastico Sur and half through Vertice. They're not super responsive and this part can be very annoying, but you have to just keep trying! It's also easier to get help from Fantastico Sur to book the entire trip, particularly if you book with the Hotel Las Torres for before or after the hike.
*You can also sign up for my email list to be the first to find out when I run this tour again – tours are open to women of all backgrounds and are limited to 16 participants, including reserved tents and nights in the Hotel Las Torres.
Backpack, Reserve Tents, or Stay in the Refugios?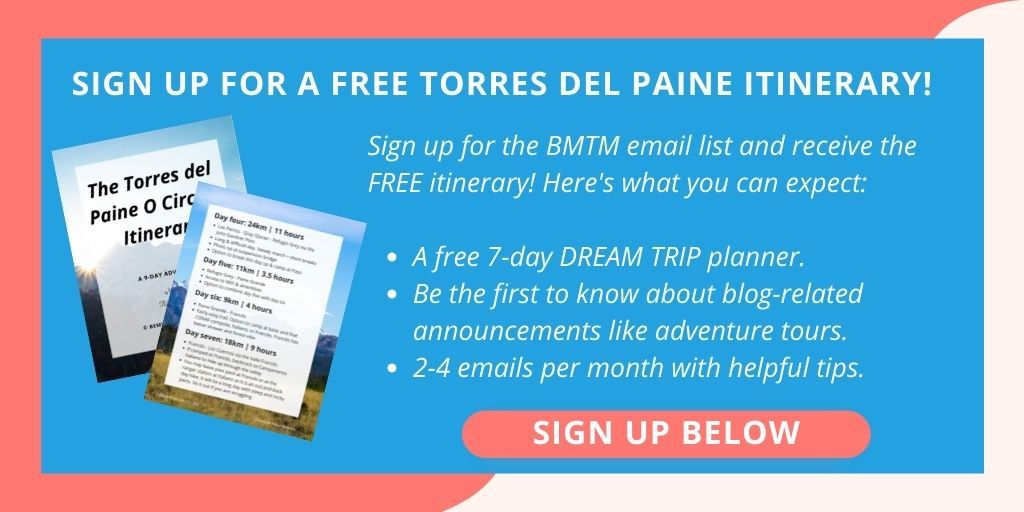 The next thing you'll need to think about is where you'll sleep each night. Most of the campgrounds have tents that are already set up with mats and sleeping bags, as well as towels for the showers. When you buy a package, they also provide all meals, significantly lightening your pack load.
Alternatively, you can stay in the refugios, which are heated and available in dorm-style bunks.
Though I've never stayed in the refugios, I have both backpacked and stayed in the provided tents. Backpacking is, obviously, much harder since you'll have a pack load of about 45-50 lbs, though it's significantly cheaper. You can also elect to eat some of your meals in the refugios from time to time, depending on availability.
Though I love backcountry backpacking and do it often, I thoroughly enjoyed being able to have a lighter pack for this hike and to be able to sit back and let someone else cook for me. The sleeping bags were also cleaner than I expected, though I'd still bring a sleeping bag liner.
If you do decide to backpack, check out this article on how to prepare for a backpacking trip including food and gear.
Getting There
The best way to get to the park is to depart on the 7am bus from Puerto Natales. You can book this in person several days ahead of time at the bus station, or book online ahead of time. You'll be dropped of at the park HQ to watch a fire safety video and check in. They'll give you a map of the park and double-check your permits.
From there, get on another shuttle bus bound for the Welcome Center/Hotel Las Torres.
How to Prepare
Depending on what you decide to do in terms of accommodation, your preparation will be different, however some things will remain the same. You'll have to pack waterproof gear, lighten your load as much as possible, and prepare for truly crazy winds and weather. You can read more about how to prepare for the O circuit in Torres del Paine here, with more backpacking tips based on my first experience hiking the O.
This hike was so beautiful, it's worth doing over and over again. The second time through felt totally different due to the weather, light, and the company. The O is a truly stunning experience that you'll never forget.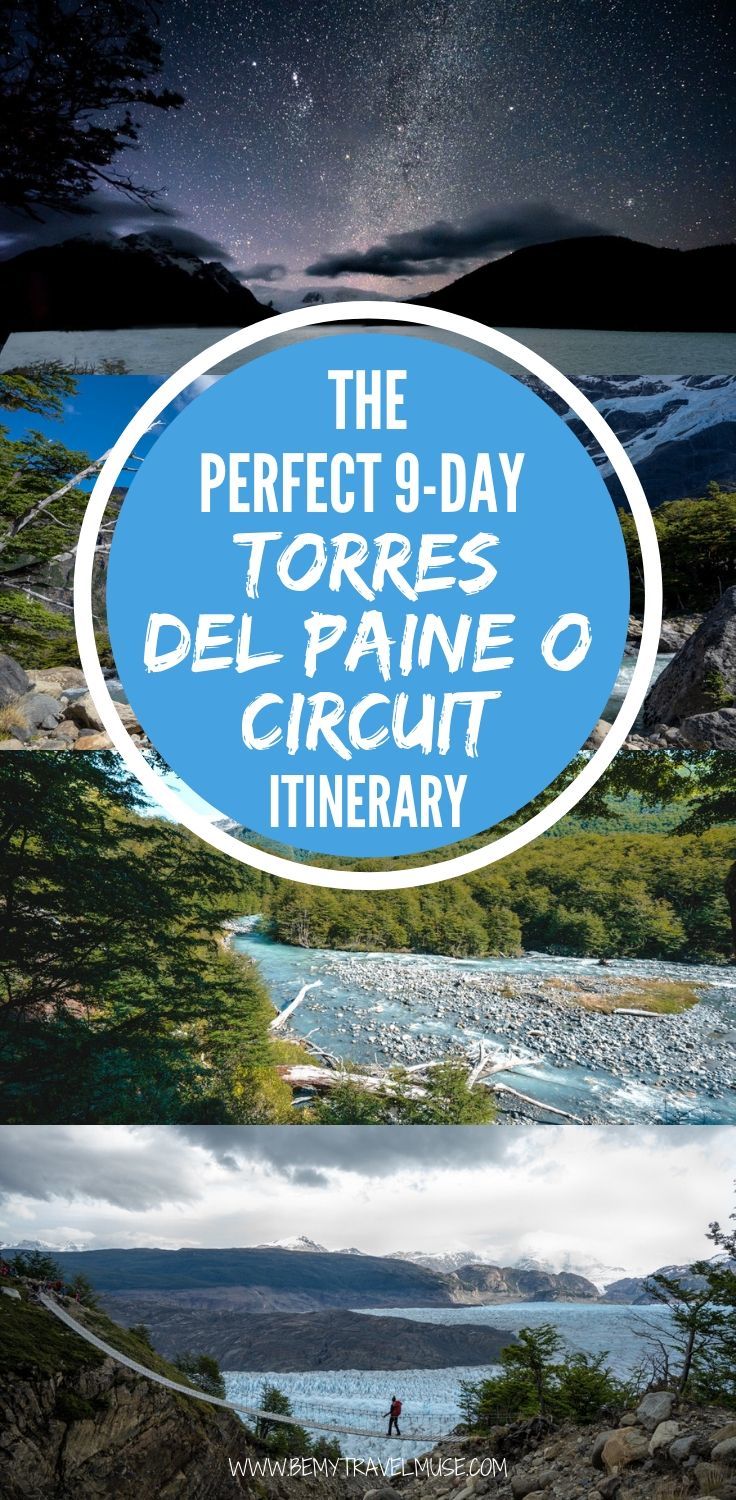 Read Next: