Arizona's dramatic canyons, cactus-speckled deserts, and rich cultural heritage are beckoning to you! As one of the least popular months to visit, March is the state's tourism sweet spot, because the weather is spectacular, yet you won't find many crowds.
If you're seeking out the best things to do in Arizona in March, look no further! These are at the top of our list:
1. Hike to Havasu Falls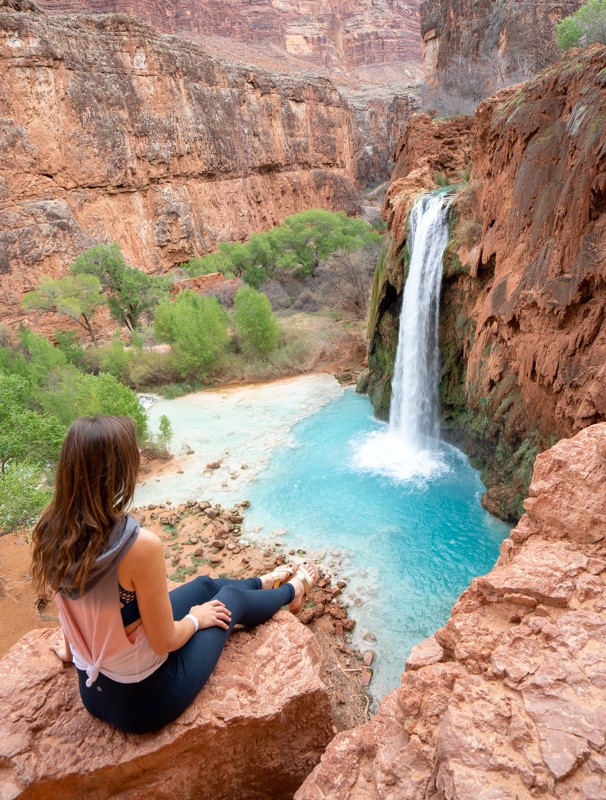 Embarking on the incredible Havasu Falls hike is a rite of passage for adventurers in Arizona. Featuring stunning waterfalls pouring into bright turquoise water, this hike has an incredible payoff, making the 10 miles worth it.
March is an awesome time to visit Havasu Falls on the Havasupai Reservation because the mild temperatures make the hike easier compared to the scorching summer months.
Most hikers love taking a dip in the water below the waterfall, but visitors this month should know that the pool might be a bit chilly this time of year. Cold plunge, anyone?
2. Experience an energy vortex in Sedona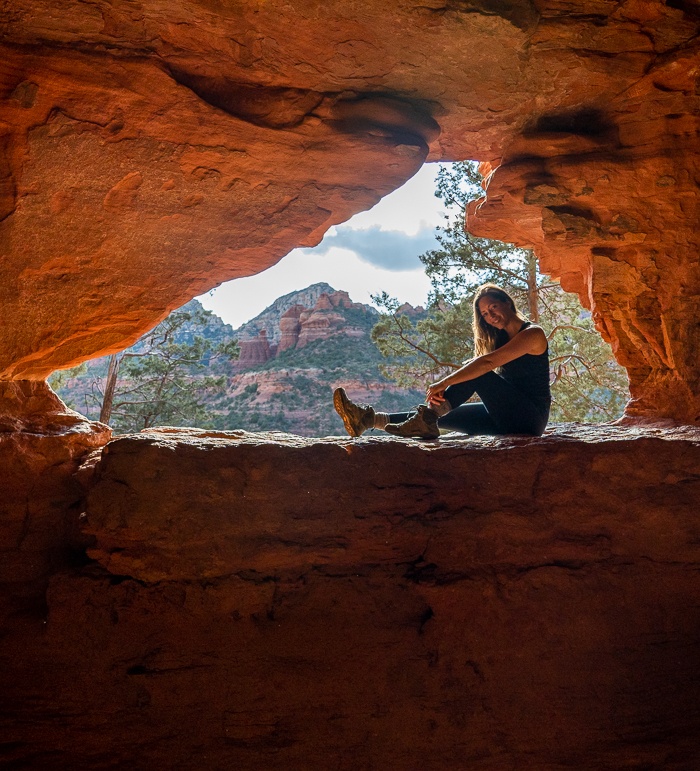 A longtime favorite among spiritualists and counterculture enthusiasts, Sedona's funky atmosphere is a delight any time of year, and March is no exception. Many believe Sedona is home to energy vortexes, leading to plenty of interesting lore and stories about the city. Whether you buy into them or not, Sedona is a wonderful place to enjoy the outdoors and find a wide range of healing modalities.
March weather is phenomenal for exploring Sedona, with highs in the mid-60s during the day and lows in the 40s. That means plenty of hiking, biking, climbing, and more during the day, then cuddling up next to a warm fireplace at night. It's the best of both worlds!
Ready to head to Sedona this March? Check out this list of the best places to stay.
3. Check out the Grand Canyon's South Rim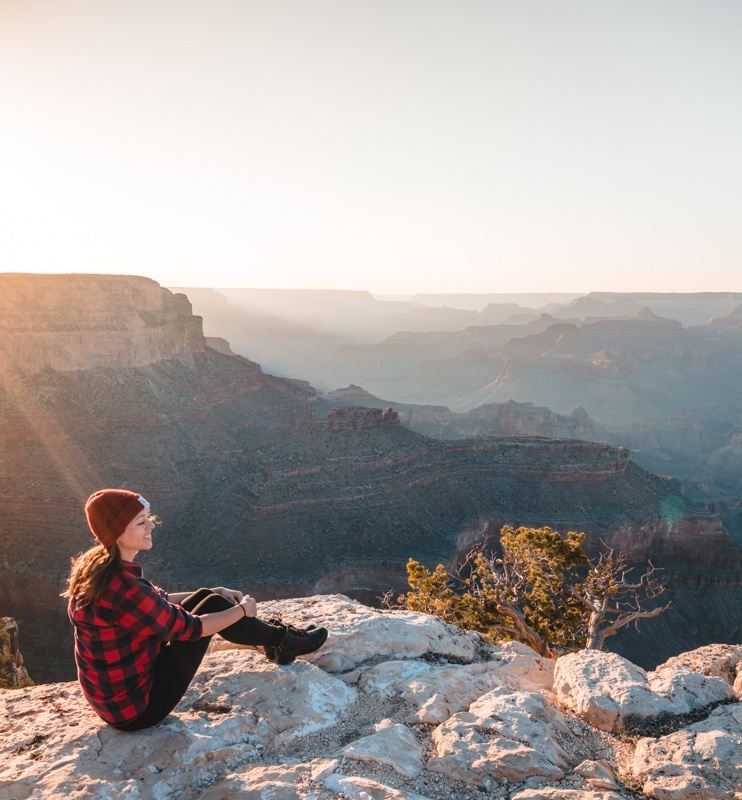 Sure, you can visit any part of the Grand Canyon in March and have a fantastic time. But why not the best spot along the canyon instead? The South Rim has some of the most impressive views, and going there in March means having ideal visibility. Since precipitation is low this time of year and temperatures are mild, it will be clear as far as the eye can see, and you can hike as long as you'd like without baking in the sun.
Want to level up your holiday at the Grand Canyon? Take a scenic flight and prepare to be amazed!
The South Rim is closest to Sedona, so you can easily bundle both on your Arizona itinerary.
4. Bask in the beauty of Tucson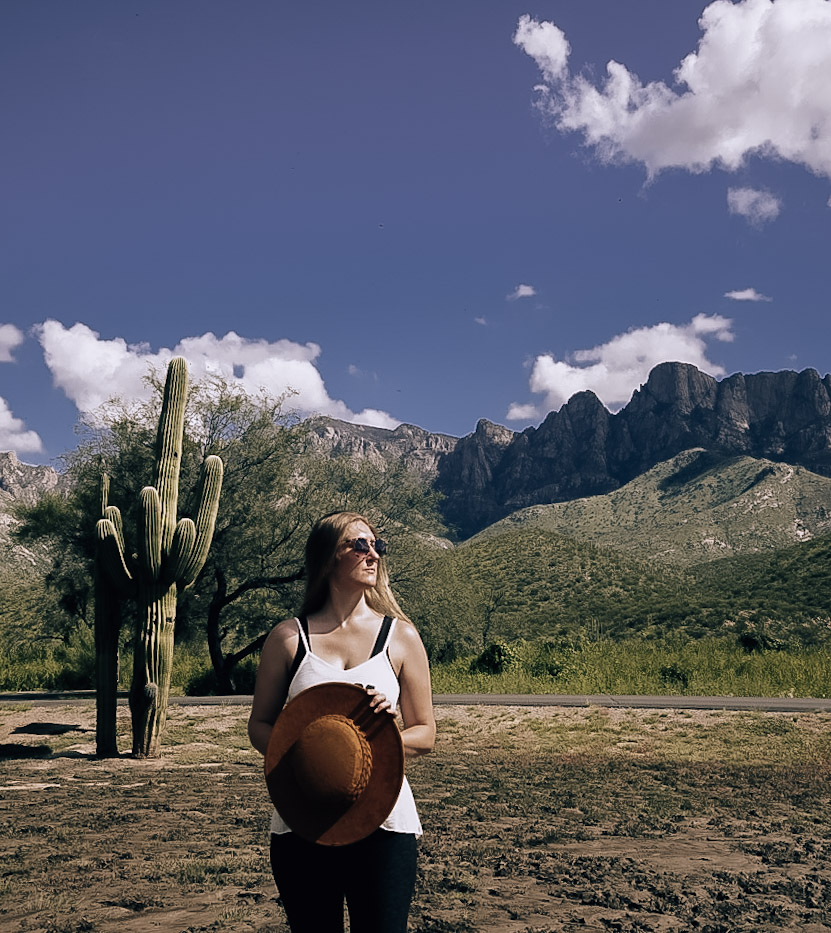 As one of Arizona's quintessential desert towns, Tucson is a must-see. The giant cacti, dramatic sunsets, and colonial architecture will capture your heart. Many outdoor enthusiasts love the city for its ample hiking, biking, and climbing opportunities, and history buffs adore it for its rich cultural landscape.
Tucson is blazingly hot most of the year and gets hardly any rain, so the summer months can be brutal. That's why visiting in March is ideal: you'll have mild temperatures, low humidity, and sunny skies. Since January and February see more precipitation, there's a good chance you'll witness some greenery and plenty of colorful desert flowers, too.
5. Catch flowers in full bloom at the Desert Botanical Garden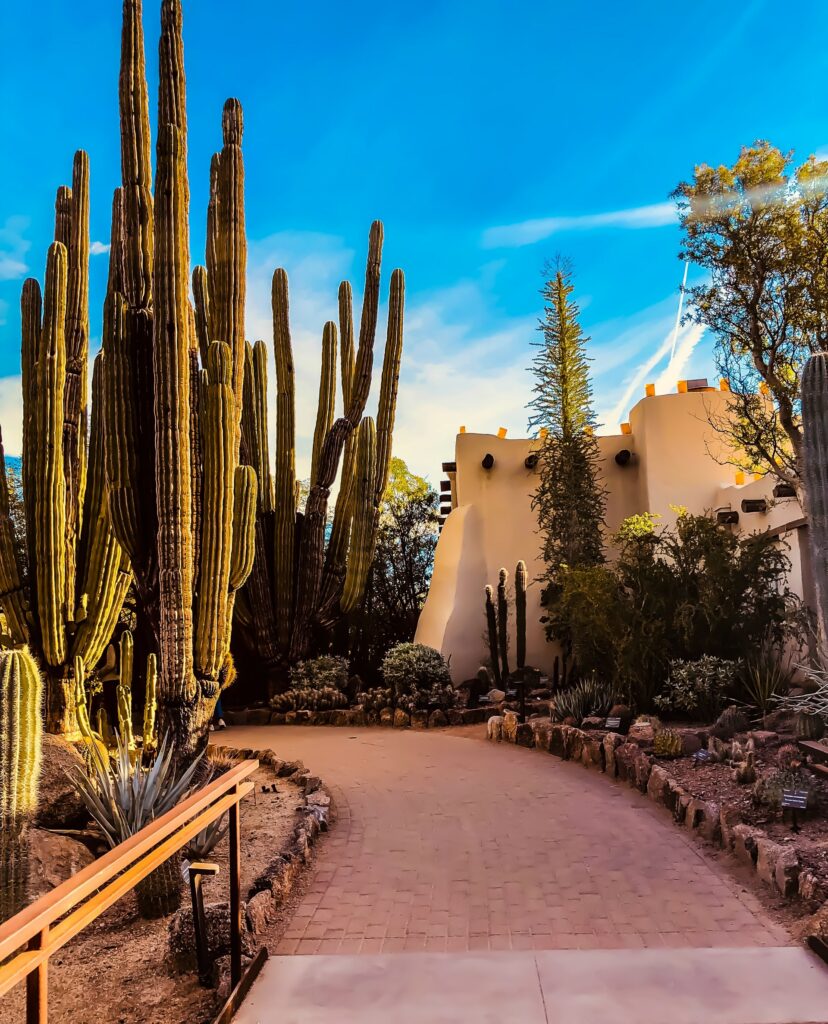 March is the beginning of desert flower season in Arizona, and there's no better place to see the blooms than the Desert Botanical Garden in Phoenix. Here you'll find endemic species like fresh desert marigolds, purple lupine, and chuparosa flowers, all creating a beautiful blanket of colors and smells.
This gem made our list of the best things to do in Phoenix, and to be honest, it's probably the first place I'd go to upon arriving in town.
6. Road-trip the whole state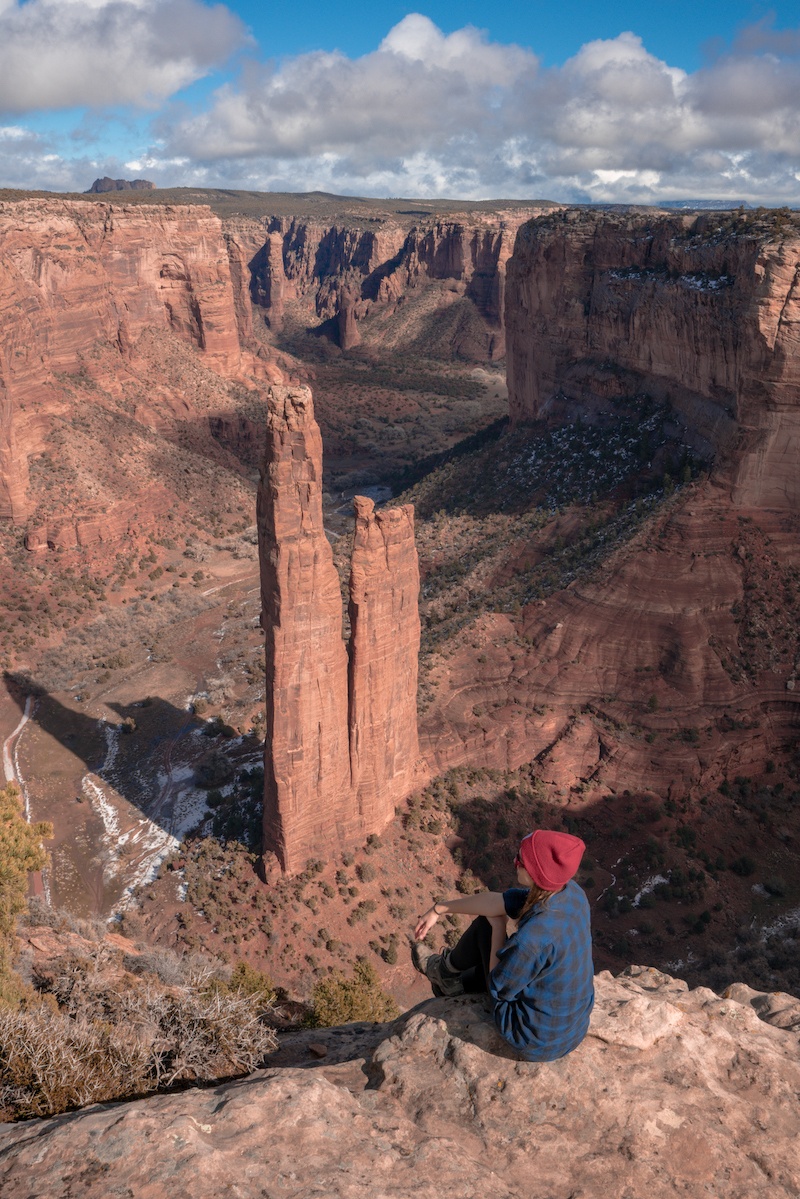 Arizona's wide-open roads leading to spectacular canyons and overlooks make it one of America's best states for a road trip. Add it to your Southwest road-trip itinerary, or take on the state on its own, hitting up some incredible cities, national parks, and hidden gems. This part of the country is quite affordable to road-trip through, so budget travelers rejoice!
Although summer is the most popular time for a road trip, March is the most underrated. Beat the sweltering summer heat, and enjoy milder temperatures that won't have you afraid for your life if your car breaks down in the desert.
7. Go camping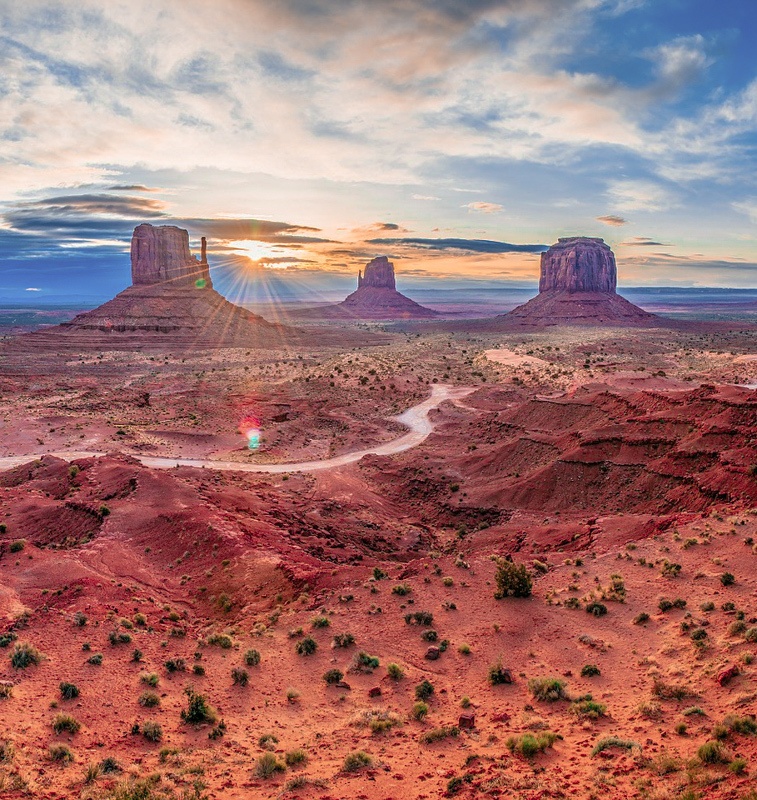 With so much wild nature to explore, it's no wonder that Arizona is a fantastic place to camp. After all, nothing quite beats a desert sunset (or sunrise)! Where you decide to camp will depend on which part of the state you want to explore — this comprehensive Arizona camping guide has everything you need to start planning your adventure.
The best part about camping in Arizona in March is that the nights are warmer than the previous months, and the days are cooler than the summertime, so it's essentially the best possible weather you could hope for.
Attend an event
8. Mesa Feastival Forest
Every weekend in March, you can catch the Mesa Feastival Forest in downtown Mesa. With 10-20 food trucks to choose from at this foodie's paradise, you'll be able to taste some of the best gourmet street food that Arizona has to offer.
9. Cave Creek Sculpture & Wine Festival
Combining two of my favorite things, the Cave Creek Sculpture & Wine Festival would be my first stop in Arizona this March. This three-day event showcases some of the state's most talented sculpture artists and their fantastic creations. While you browse the art, you can also sip on some local wine and brews, which sweetens the deal. The festival is March 10-12 from 10am to 5pm in Cave Creek, Arizona. Admission is $5.
10. Spring Carefree Fine Art & Wine Festival
There's a town in Arizona called Carefree, so if that isn't enough of an attraction, then the Annual Carefree Art & Wine Festival should be. It runs March 17-19 from 10am to 5pm on Easy Street (yes, Easy Street) and features works by local fine artists. Admission to the festival is $5, or you can get a wine-tasting ticket with a souvenir glass for $15.
11. Heard Museum Guild Indian Fair & Market
One of the best things about visiting Arizona is witnessing the richness of its Native American culture. Featuring the work of over 600 indigenous artists, the Heard Museum Guild Indian Fair & Market in Phoenix is a brilliant display of visual art and performances. The festival runs March 4-5 from 9:30am to 5:30pm and costs $25 per day to attend.
***
Now that you have everything you need to start putting together your Arizona itinerary, let us know what you're most excited about in the comments!