If you're like me, you'll love a destination that transports you back in time. In a country like Japan where there's so much variety, from the futuristic feel of Tokyo to the traditional feel of Kyoto, Takayama provides another unique experience, full of Edo-era architecture. It's also known as the gateway to the Japanese Alps.
Plus, the food in this part of the country is delicious, sourcing mostly from local farms with famous Hida beef.
We spent four days there during a winter visit to Japan. Here's everything to do in Takayama, and my version of a perfect itinerary:
Day One in Takayama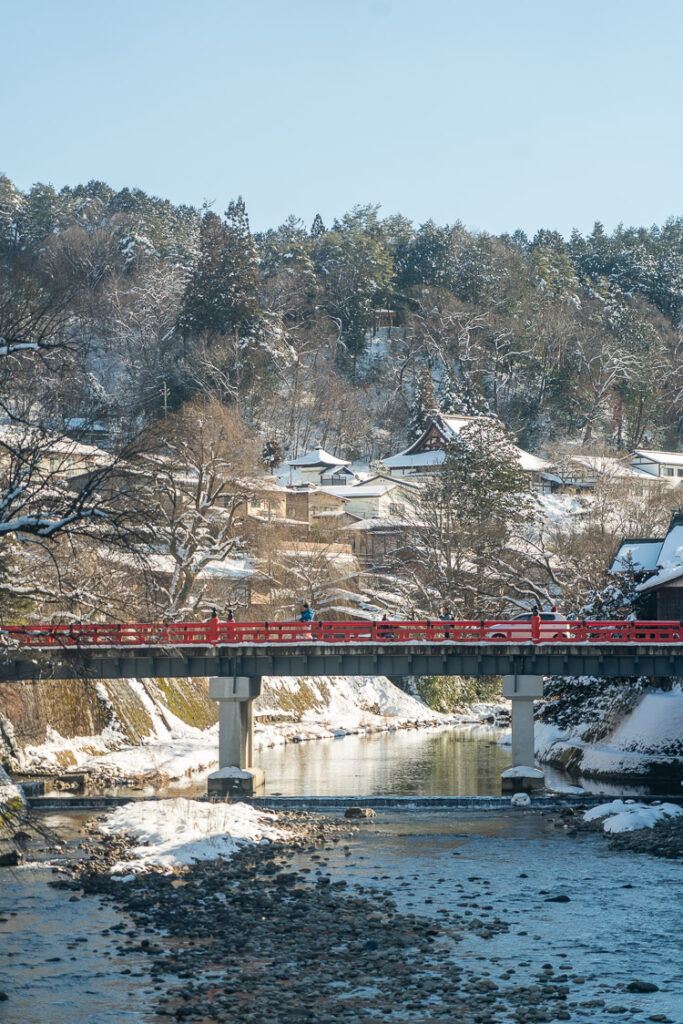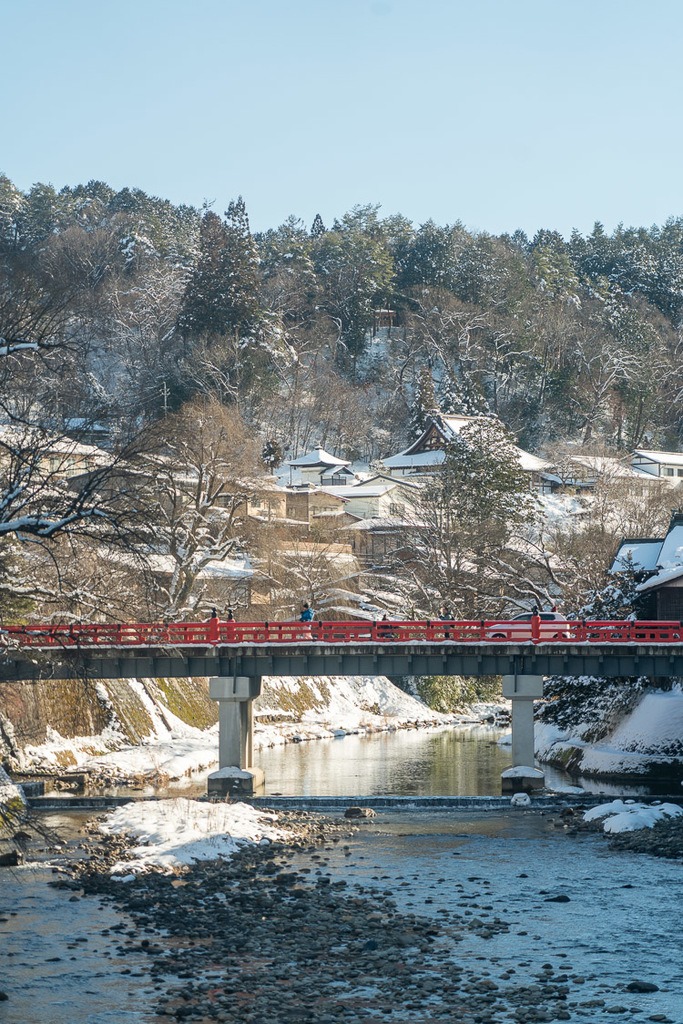 Visit the Takayama Morning Market
The Takayama morning market is one of the most famous AM activities in town. There are two main markets, but the one most people visit is the Miyagawa Market along the Miyagawa River in the old town, beginning at 7am most times of the year, 8am in the winter months. It's an easy stroll down one of the main streets where you'll see vendors selling everything from veggies to flowers and pickles.
It's a peaceful start to the morning and is free to visit.
Hida no Sato Folk Village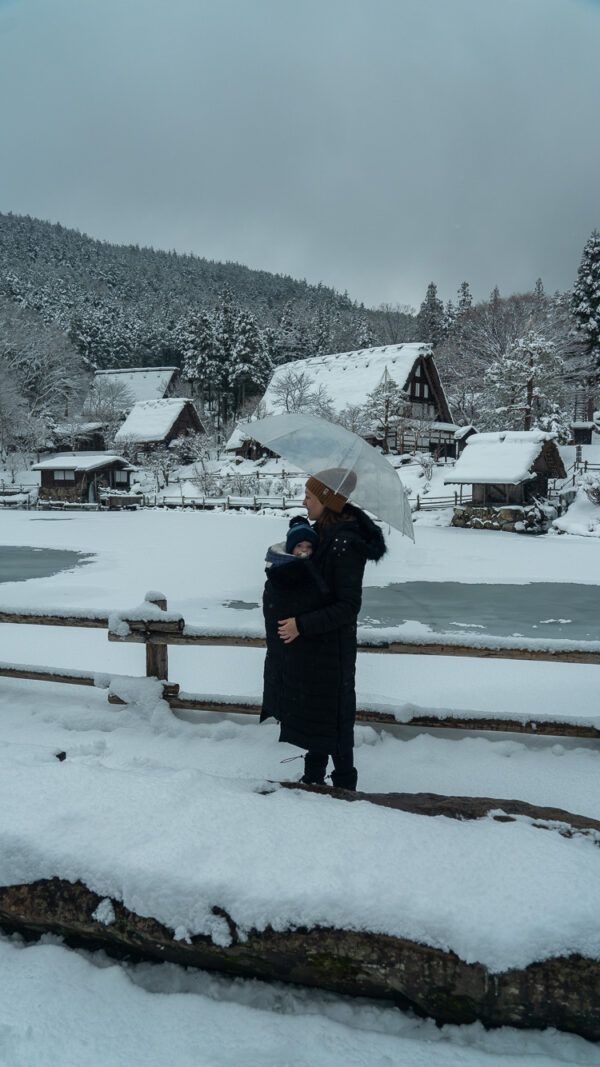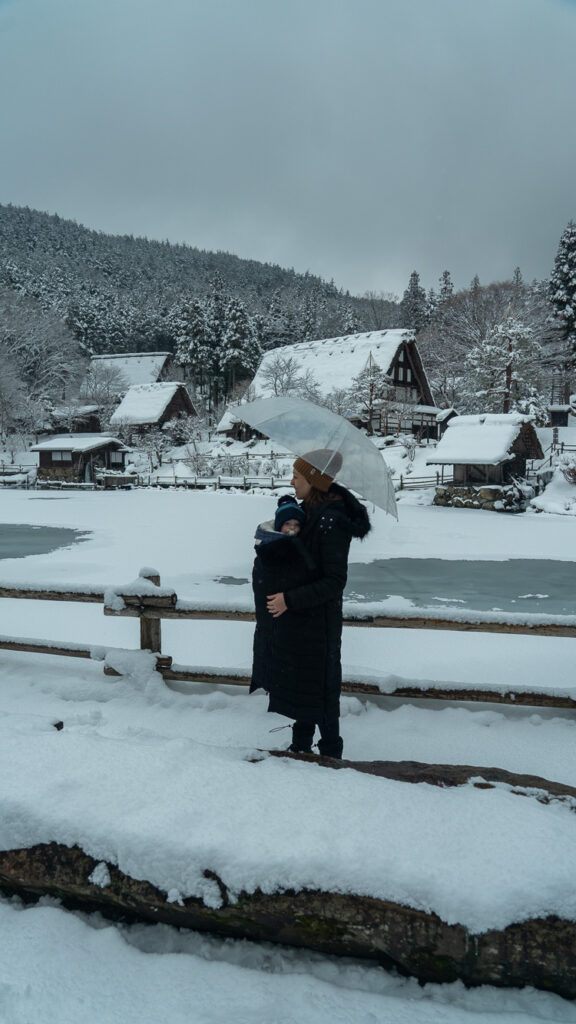 Although the more famous folk village in the area is the UNESCO world heritage site, Shirakawa-go, which we will talk about later, the Hida no Sato folk village is also worth a visit and is accessible from one of the local buses in town.
If you want to feel transported back in time, this Edo era village-turned-open air museum is famous for the A-frame style roofs and excellent preservation. It's known for the way snow piles on top of the thatched roofs in the winter, but any season is beautiful to see it including the changing maple leaves of the autumn and beautiful greenery of the spring and summer.
Hida no Sato will be much less crowded than Shirakawa-go, and some of the exhibits are a bit more accessible. The two villages compliment each other really well, and I recommend seeing both.
It only takes about 10 minutes to get there from the main Nori bus station. Entrance is ¥700.
Dinner at Kyoya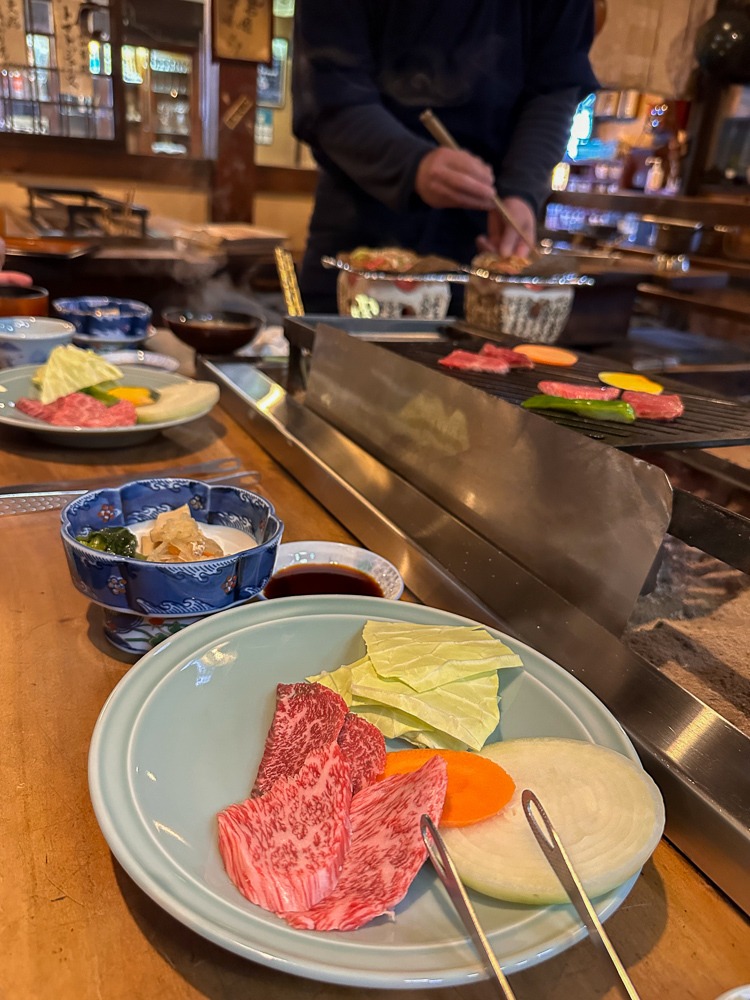 Takayama is a foodie's paradise. We hadn't realized that this area is famous for the extremely tender, marbled Hida beef, which just about every restaurant in town is offering on its menu. Kyoya, in particular, is a famous restaurant/dining experience where you grill your own meat over open charcoal.
A reservation is normally essential, so be sure to call ahead of time (ph: +81 577-34-7660. Ask your accommodation to call, or call yourself. The owner speaks English).
Day Two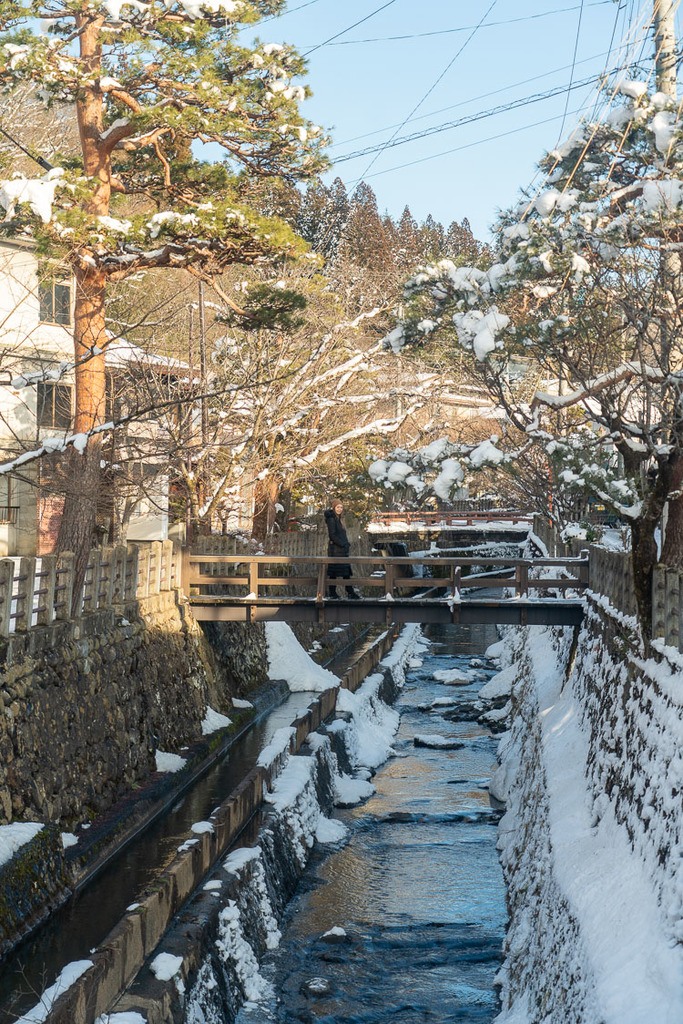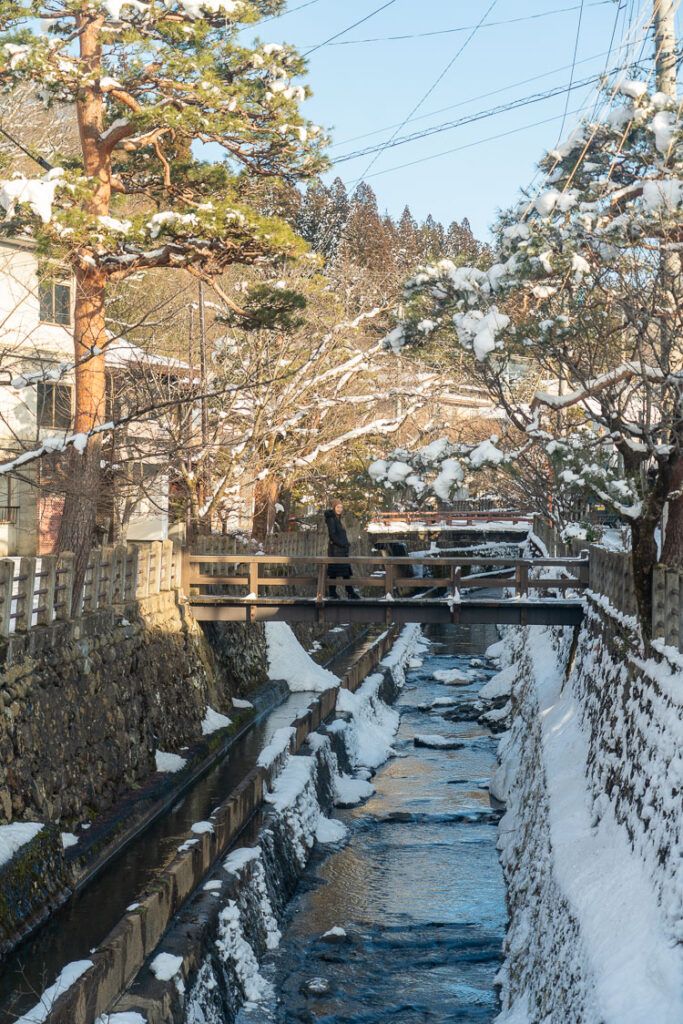 Sabou Usagi café for breakfast coffee and matcha tiramisu
Speaking of great places for food lovers, there's a lively café culture in Takayama with plenty of coffee and tea shops with various sweets. I had to try the Matcha tea tiramisu at Sabou Usagi, and it didn't disappoint. The owners are extremely friendly and the coffee shop is quaint and decorated with cute bunnies. It's a lovely place to spend an hour of your morning.
Shirakawa-go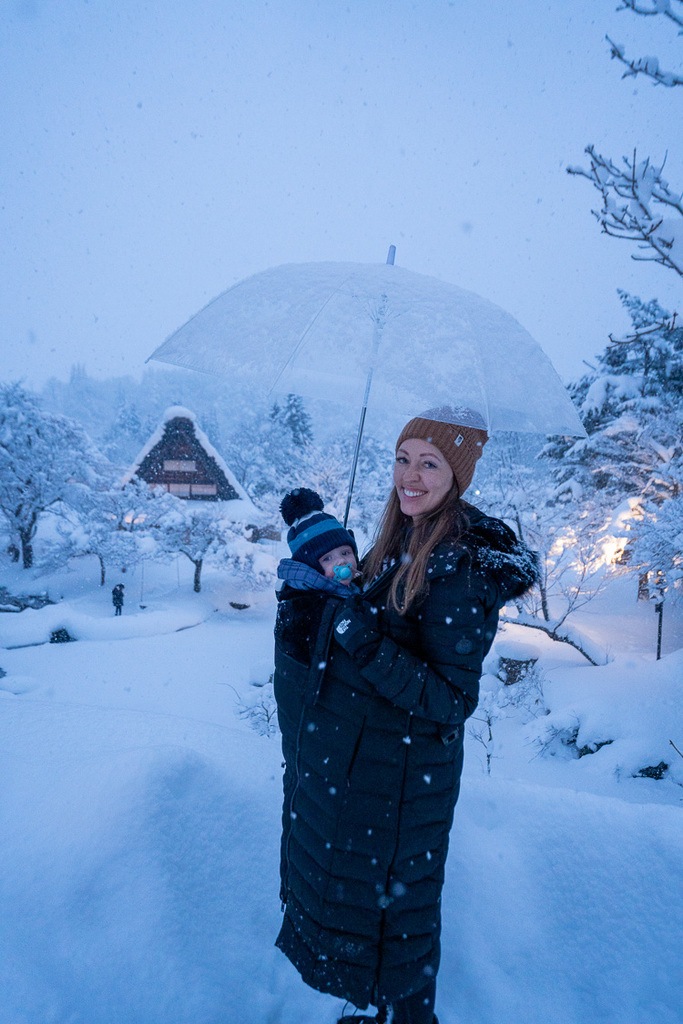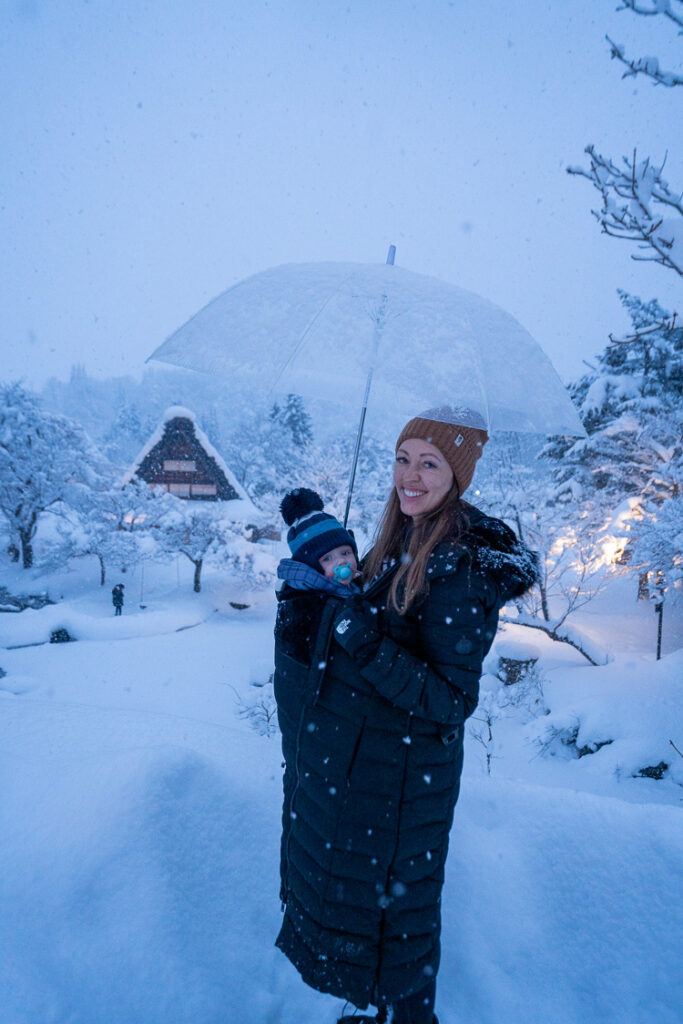 This visit will take most of the day, and it is so worth it! Shirakawa-go, like Hida no Sato, is one of the only villages in Japan — and the world — to feature the steeply-pitched thatched roofs known as Gassho-style. This, and a few villages nearby, is surrounded by mountains and was cut off from the rest of the world for a long period of time. The villagers subsisted on the cultivation of mulberry trees and silk from silkworms. It has existed since the 11th century, and is now an open-air museum and UNESCO World Heritage site located about an hour and a half bus ride away from Takayama.
It looks gorgeous in the fall and with the greenery of summer, bringing rice to the rice fields, but the winter is particularly magical with the feet of snow that can sometimes cover the roofs.
Each winter, for six Sundays over January and February, Shirakawa-go lights up all of its buildings in the evening. If you are planning way ahead and can snag a reservation to stay overnight, do it, but if not, you can take a bus tour to the event from Takayama.
Tickets for this may sell out, as the number of visitors is capped. I logged on right when they went on sale in November and had to refresh the page for a couple of hours before finally getting through, but I'm happy to say that it was worth it. It truly felt like we were in a snow globe. See more in the video:
Dinner at Umemura
This is a tiny restaurant that can accommodate around four people max, but it's an absolute must-do while in Takayama IMHO. It's owned and operated by a passionate local farmer who serves his own fresh, organic produce. He even grows under a greenhouse in the winter! You can reserve a spot ahead of time by messaging him on Instagram.
Day Three
Walk the Sanmachi historical houses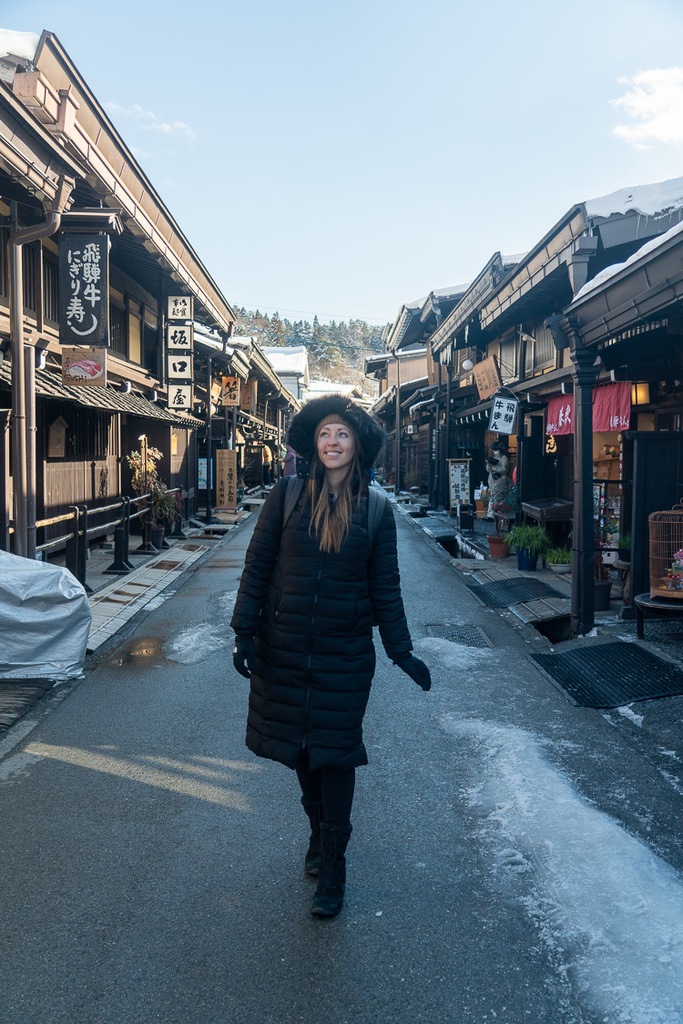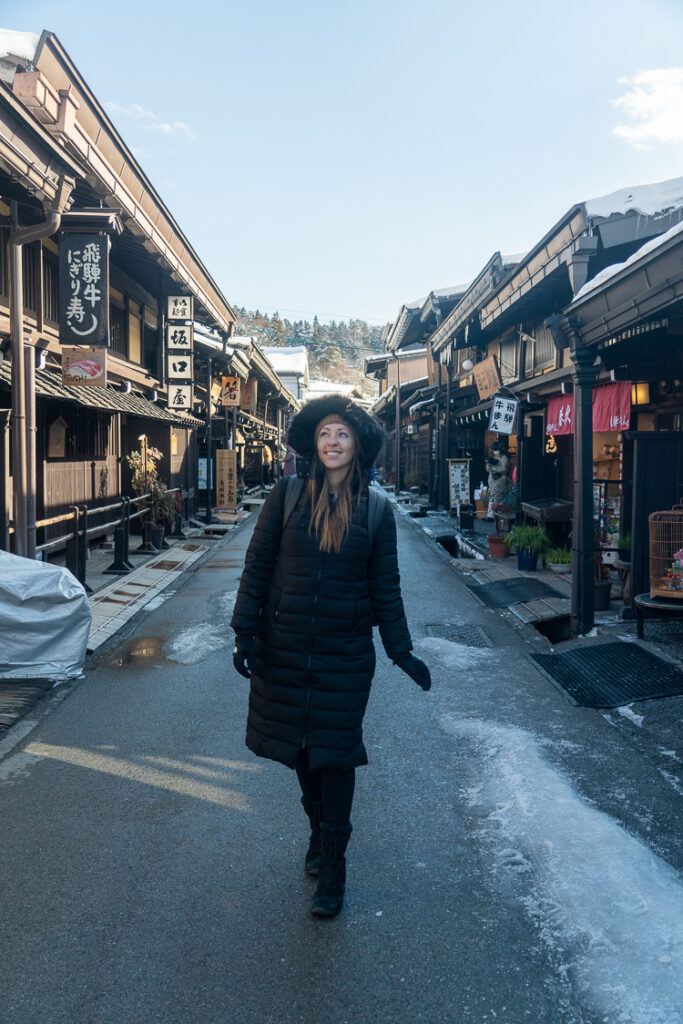 Check out the historical houses in Sanmachi, a neighborhood with traditional Edo-era architecture dating back to the 1600-1800s. The buildings and have a lovely wooden exterior with traditional signs hanging in the doorways to signify opening hours.
You'll find small eateries, shops, and houses all along the way. It's the perfect place to shop for souvenirs or have a meal or snack.
Shinotaka ropeway or Gero onsen
Takayama is known as the gateway to the Japanese Alps, which means there's plenty of outdoors adventures nearby to discover. If you're visiting in the summer, consider making your way to Hakusan National park for hiking, or Chubu Sangaku National Park where you can find the Shinotaka Ropeway.
The Shinotaka Ropeway (¥3,300 per adult), is about a 1.5-hour bus ride each way from Takayama. If you're considering an overnight or are on your way south (which is probably most visitors) consider stopping in the town of Gero, just south of Takayama, for a night. It's one of the most famous onsen towns in Japan, known for its particularly smooth water and lovely natural surroundings.
Where to Stay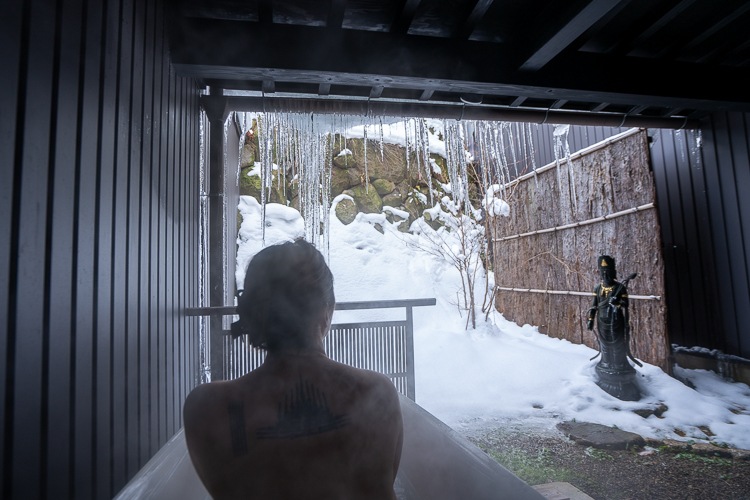 I loved our Airbnb in Takayama! It was the cheapest of the two week trip, at around $90/night, and had its own outdoor bathtub, which was magical with the snow!
There are also a few hotels in the area I looked at that have private onsen, including Takayama Ouan, which has an onsen with a beautiful view. If you're looking to be more in nature, spend a night or two in the mountains at Kazeya, a dreamy mountain escape with private onsen.
Getting to Takayama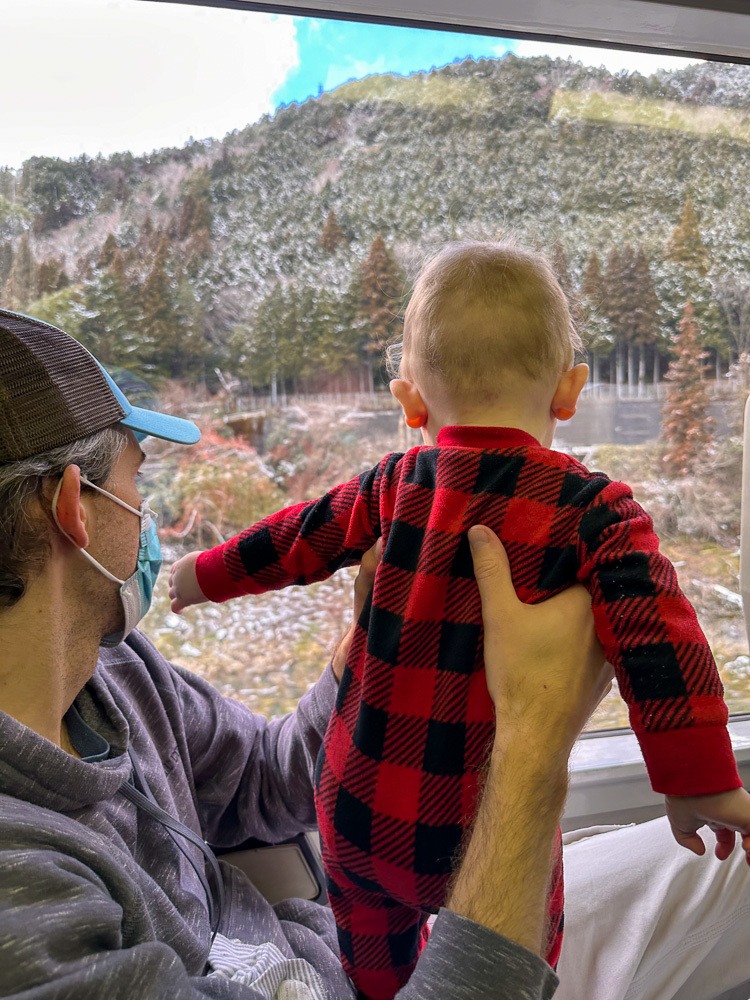 Takayama station is accessible on the JR line via Nagoya. It's about 3 hours from Kyoto and one and a half hours from Nagoya. There used to be a direct bus from Kyoto station as well as from Kawaguchiko, but those have not been running lately.
We loved our time in Takayama. I felt so friendly, easy to explore, and provided a nice contrast to all of the other places that we visited, including Tokyo. I hope you love it as much as we did!