This post was written by Ashley Yap, BMTM's Malaysia-based writer.
Gross national happiness over gross national product. The world's first carbon-negative nation.
Bhutan is a mysterious land of just over 700,000 people that seems to be doing things right. Nestled in the Himalayas, sandwiched between two of the biggest countries in the world — China and India — this tiny kingdom is for the curious, the spiritual, and the privileged few.
After having dreamt of visiting "the Land of the Thunder Dragon" for over 10 years, I finally had the opportunity to go explore it and answer a few questions: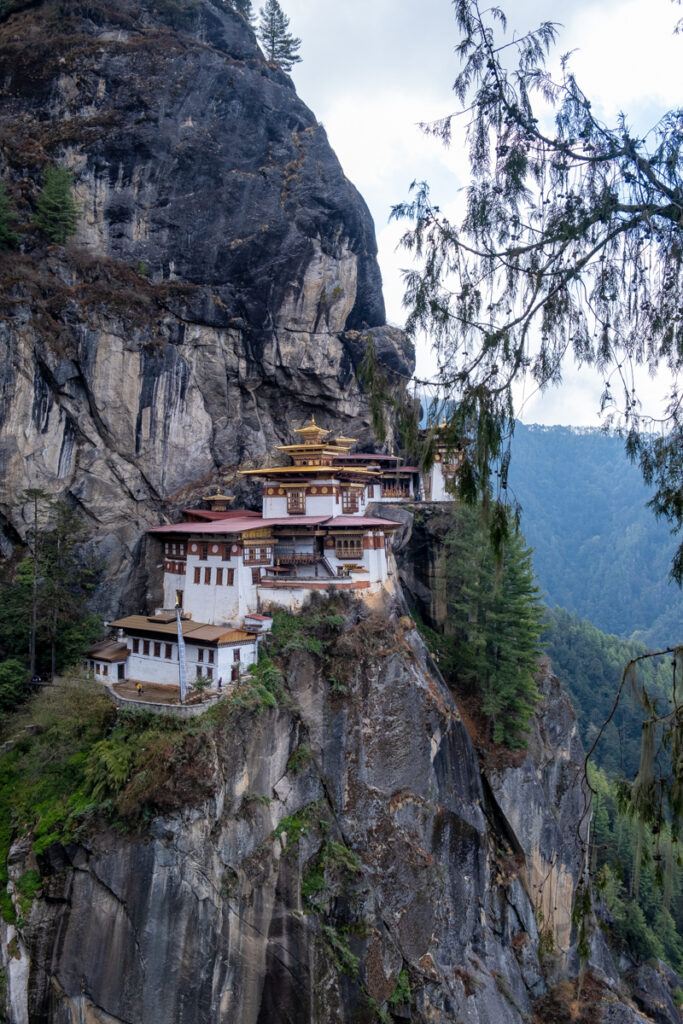 Are Bhutanese truly happy? Is air really fresher there?
And how do you even prepare for a trip to Bhutan?
Here are things to know before visiting Bhutan in 2023:
1. Bhutan Is a Privilege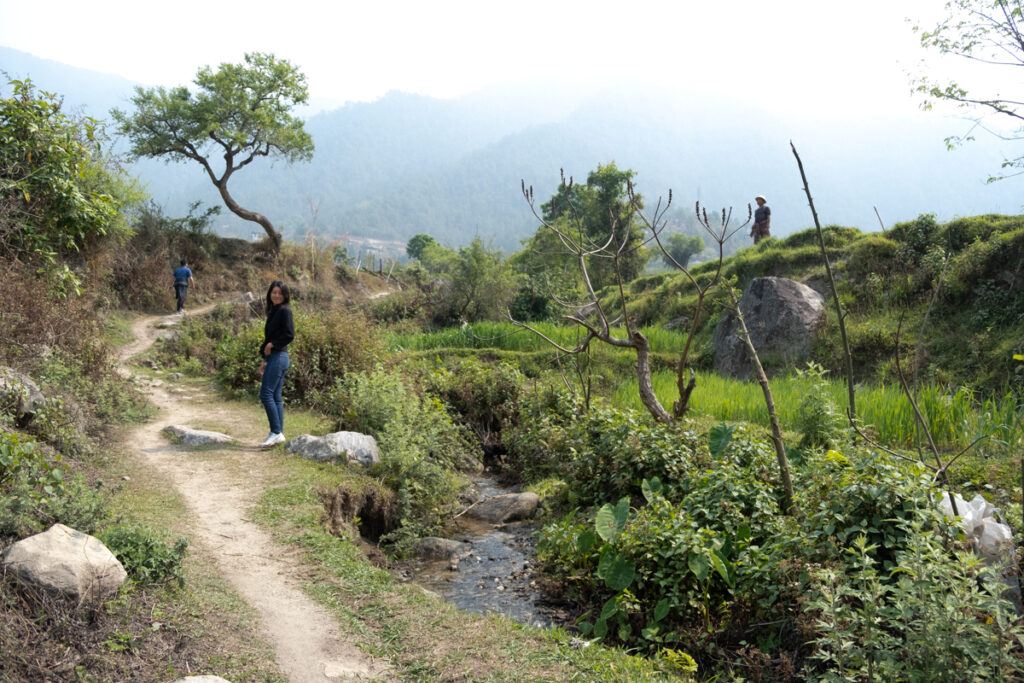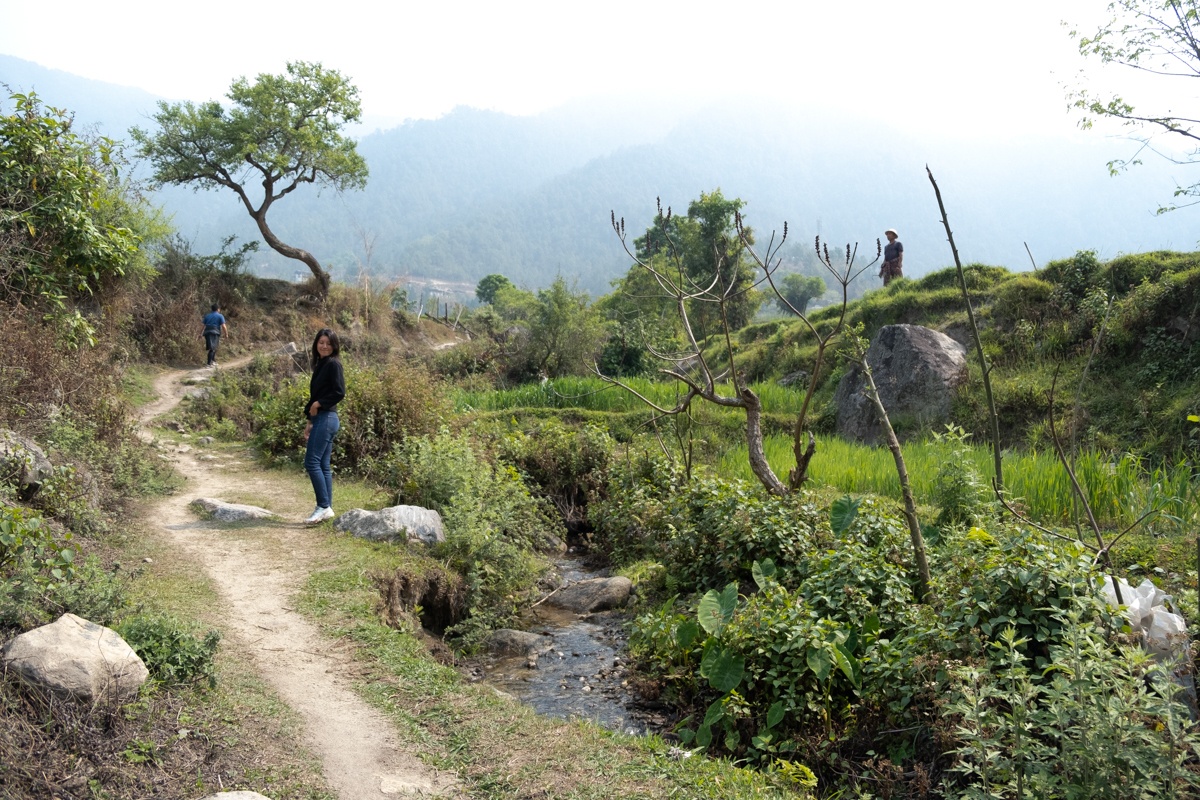 In September 2022, two years after the lockdown, Bhutan reopened its doors to international visitors, with a new daily tourist fee: $200 USD per day, a steep jump from the $65 per day before the pandemic hit. The fee goes toward the country's continuing effort to promote "carbon-neutral tourism while building a more sustainable tourism sector." It also helps the government to maintain its "high-value, low-volume" tourism strategy.
So, if you plan on spending one week in Bhutan, that's $1,400 USD of tourist fees on the table. You also need an average of $200-300 per day for midrange accommodations, transportation, food, entrance fees, and a tour guide. (I flew into Bhutan from Bangkok, from which a round-trip economy-class ticket costs $950 USD.)
It's safe to say, then, that being able to travel in Bhutan is a privilege, and it's not a trip where you can just wing it. So I am grateful to have had the opportunity to explore the beauty of this kingdom with my own eyes, and can wholeheartedly say that it was worth the hefty fees and more.
2. Tour Guides Are No Longer Mandatory, But…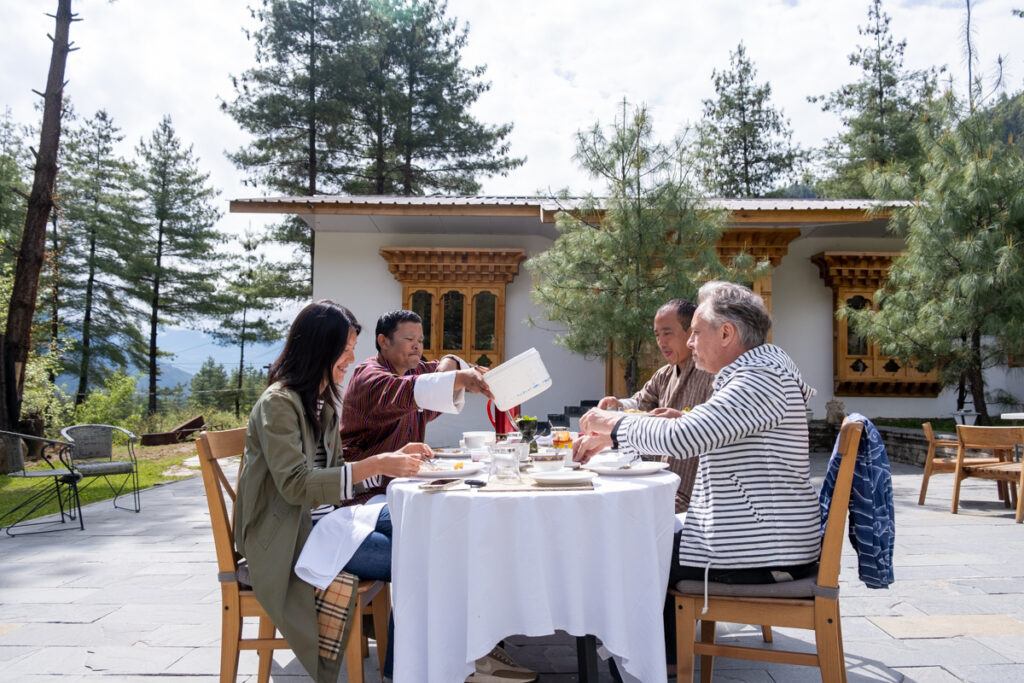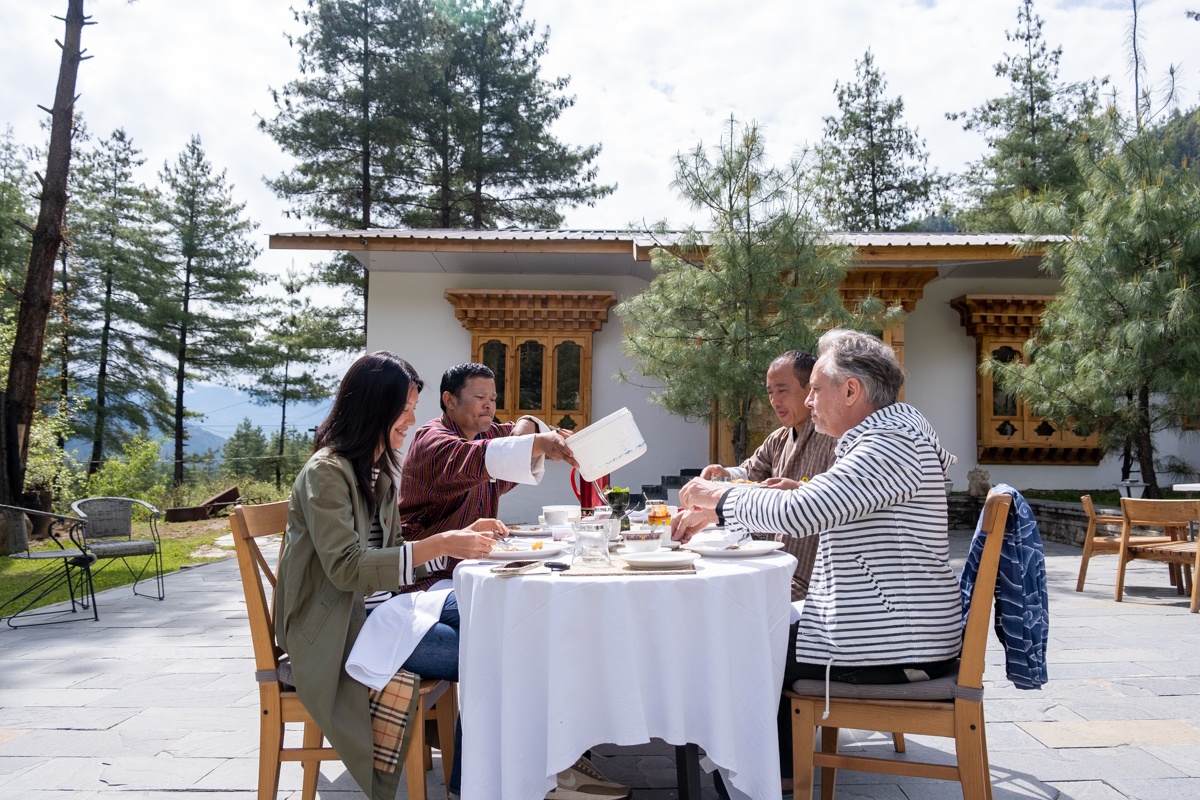 While I am all about traveling independently, Bhutan is not a destination I'd explore on my own. There's very little information online, and you are only allowed to travel without a tour guide in Thimphu and Paro, anyway.
After hours of researching online, I engaged with Breathe Bhutan, a local tour company known for its bespoke and unique experiences. Kinley, the founder, is a "multipreneur" who also runs a radio show, a pub, and a printing company, and you can be sure that they are all creatively included in Breathe Bhutan's itineraries!
This was my first time traveling with a tour company, and I did not want an ordinary itinerary. Breathe Bhutan knocked it out of the park by combining the must-sees with interesting elements that you won't find with other companies. I like that its recommendations and unique itinerary were based on our interests and tailored for us.
For instance, I was able to meet a Bhutanese teacher-blogger and chat about the nation's education system and the youth's obsession with TikTok. And our driver, Phuentso, who was mostly quiet throughout the trip, kindly offered home-cooked breakfast prepared by his wife on our last morning in Bhutan. These little details made our trip that much more special.
3. The Best Time to Visit Bhutan
The best months to visit Bhutan are April and May and September through November. These offer pleasant temperatures with minimal rain. Plenty of festivals also take place then, so definitely check with your tour company for their exact dates.
We spent seven nights in Bhutan: Thimphu (three nights), Punakha (two nights), and Paro (two nights). I wish we had had an additional night in both Punakha and Paro.
4. What to Bring to Bhutan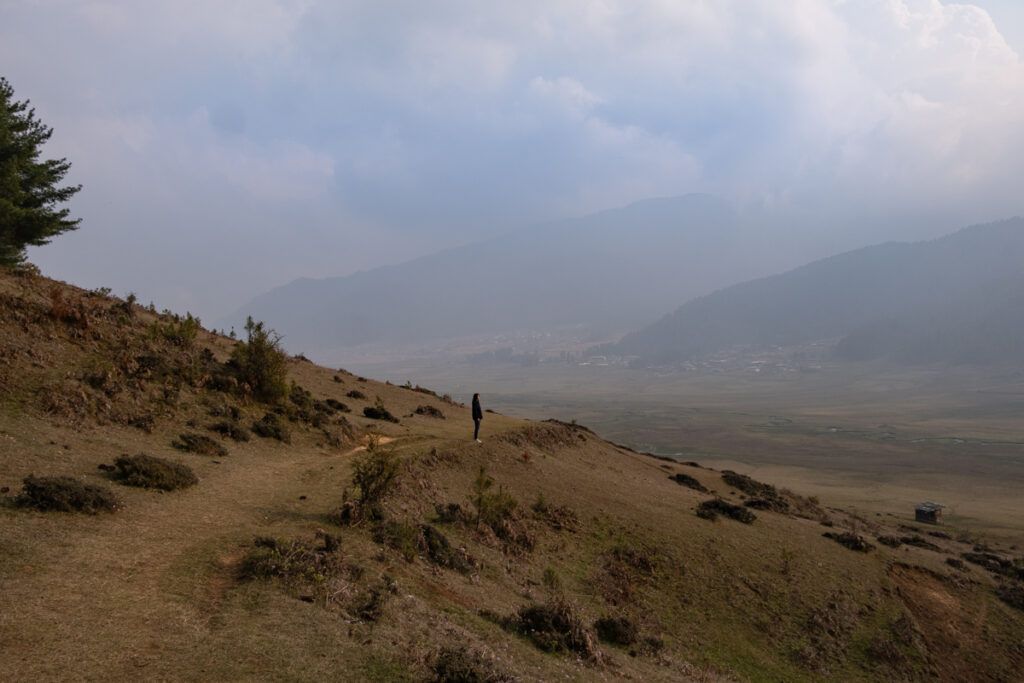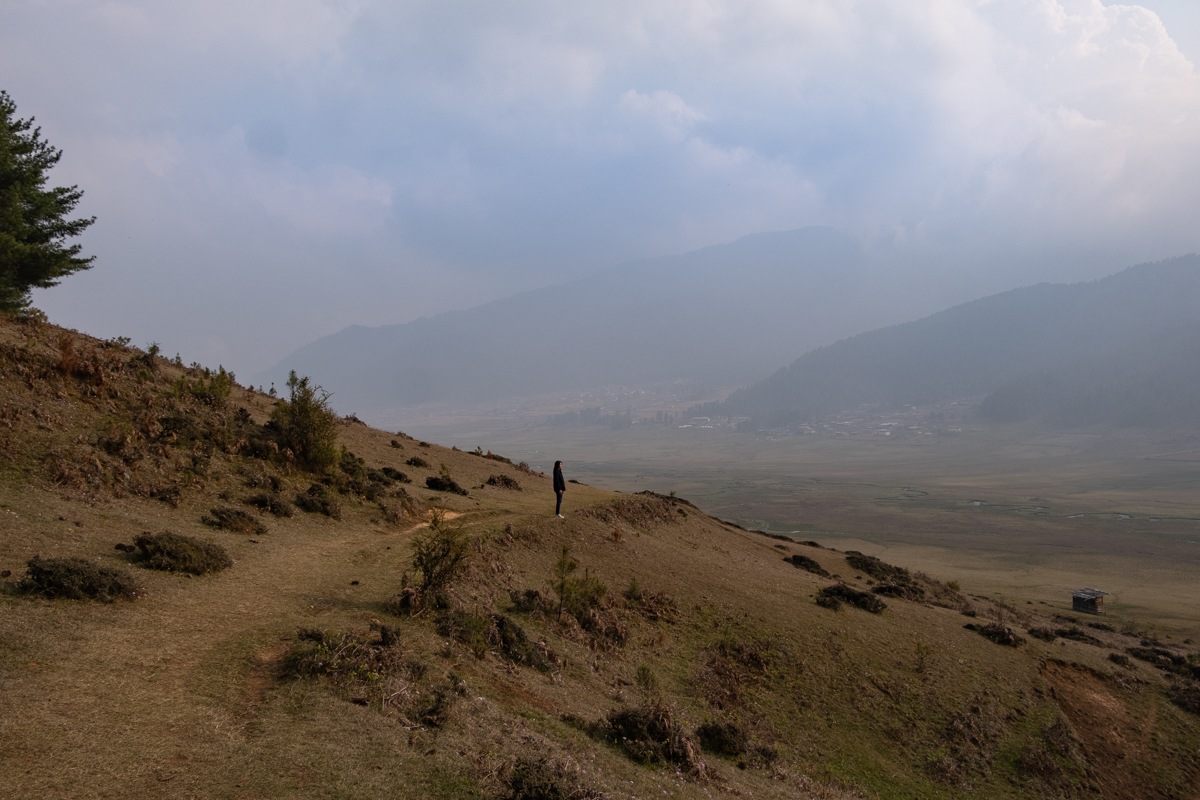 You will be spending a chunk of your time in the car, driving along mountainous roads. Most were scenic and I didn't get bored at all, but you might want to download some podcasts or music just in case. If you are prone to motion sickness, prepare the necessary medications. You will also be hiking at high elevation, so pack altitude sickness medication and any others that you think you might need.
Bring US dollars. You can withdraw local currency and/or exchange money at the airport, though most places also accept USD. Credit cards are accepted in hotels, some restaurants, and souvenir shops.
Bring a universal plug for your electronics. A power bank is also recommended, as you may spend an entire day out and about.
Pack comfortable hiking clothes, and be clever with layering, as there's often sudden change of temperatures. Here's what I packed:
(You could cut things down by having less of everything and doing your laundry during your trip.)
The Bhutanese dress conservatively, and you are expected to dress appropriately when visiting dzongs (religious, military, administrative, and social centers) and monasteries, so long sleeves and long pants are the way to go.
5. It's Home to the Most Dangerous Landing in the World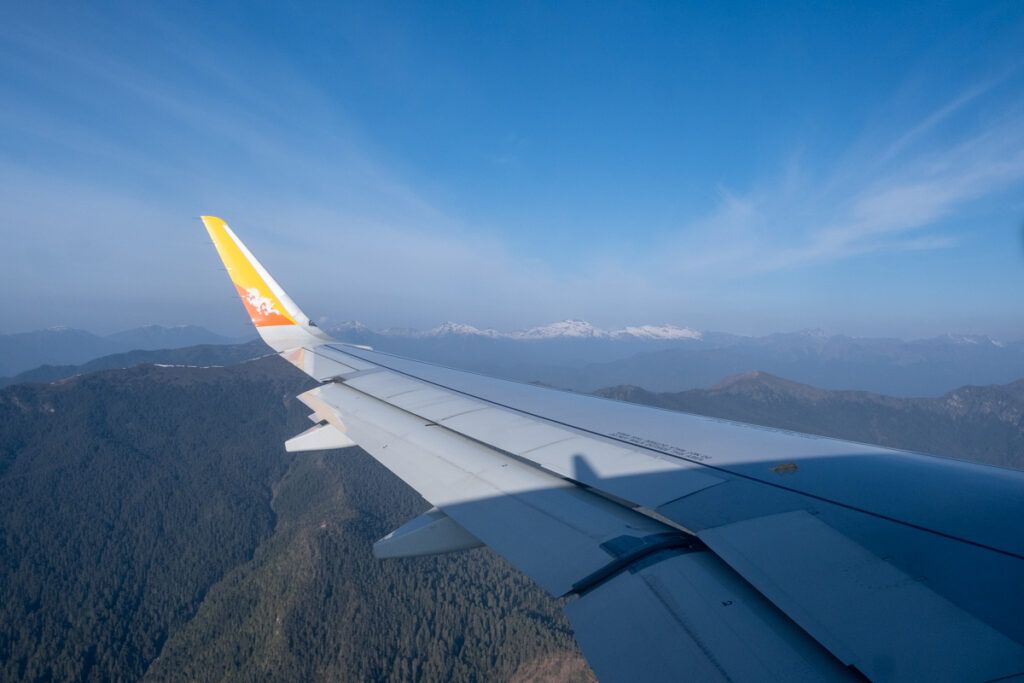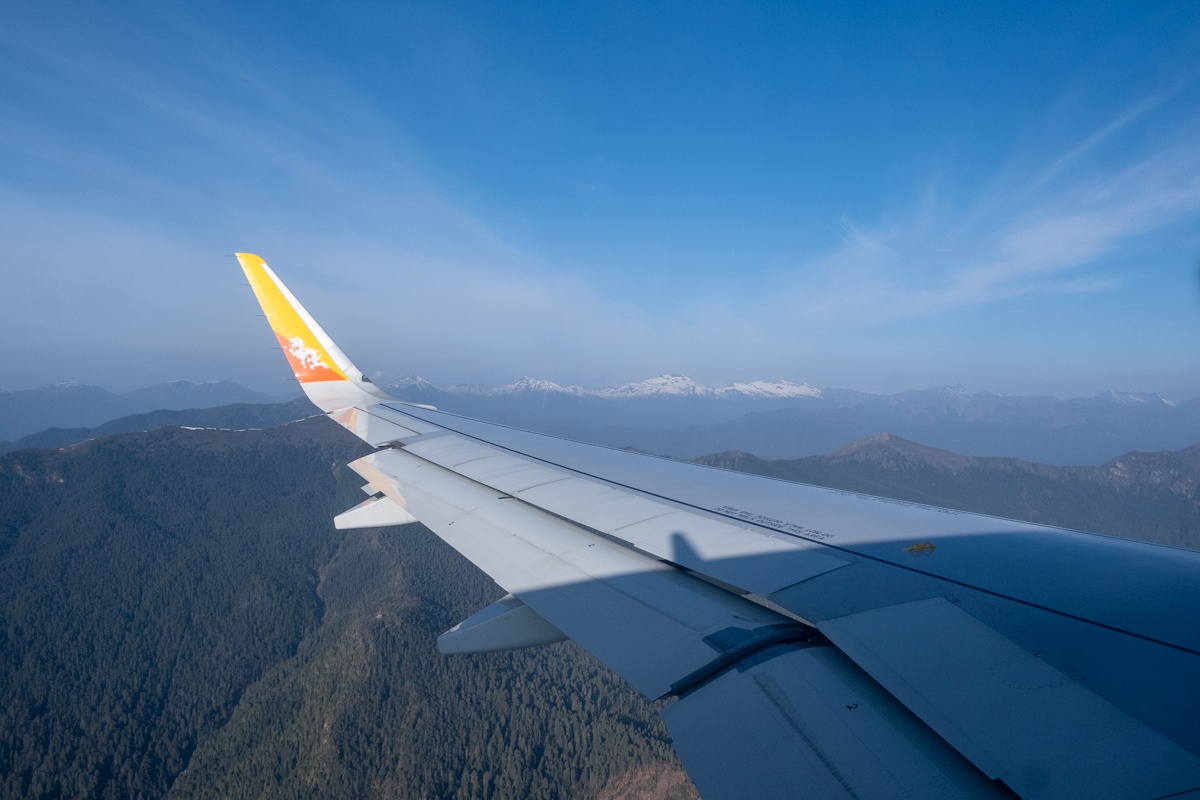 Be sure to book a seat on the left side of the aircraft when landing at Paro International Airport. There is nothing like having the Himalayas welcoming you to the country. I was smiling ear to ear as we approached the airport — until I started noticing that the houses on the hills felt too close to the aircraft for comfort. It was then I was reminded that we were (well, the pilot was) performing one of the most dangerous landings in the world. Fewer than 20 pilots are qualified to land at this airport, and it is only permitted during daylight — for good reason!
6. No Traffic Lights Are Required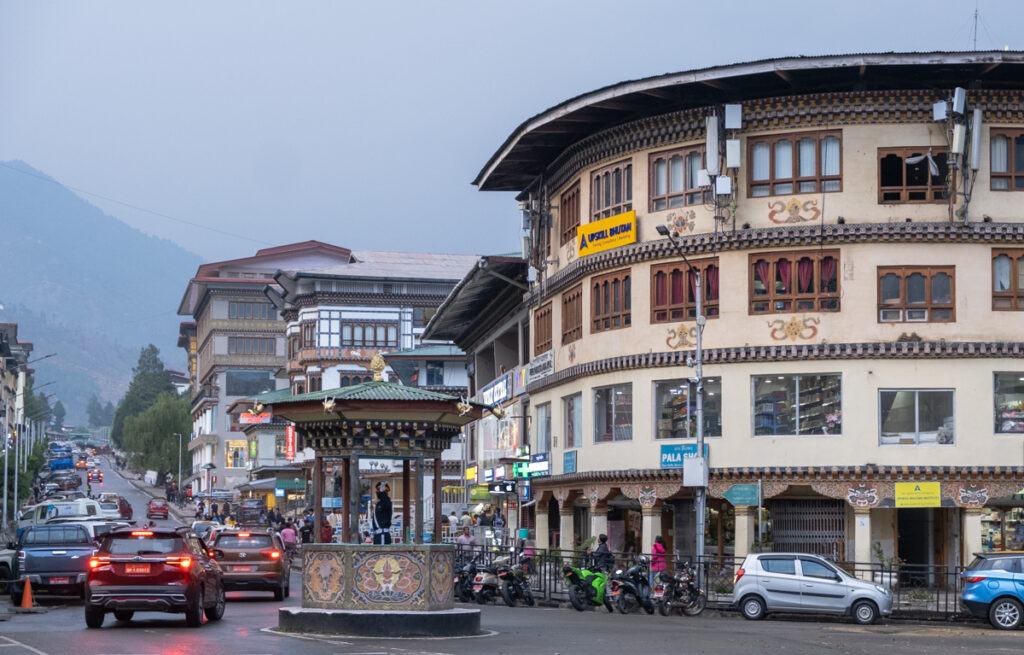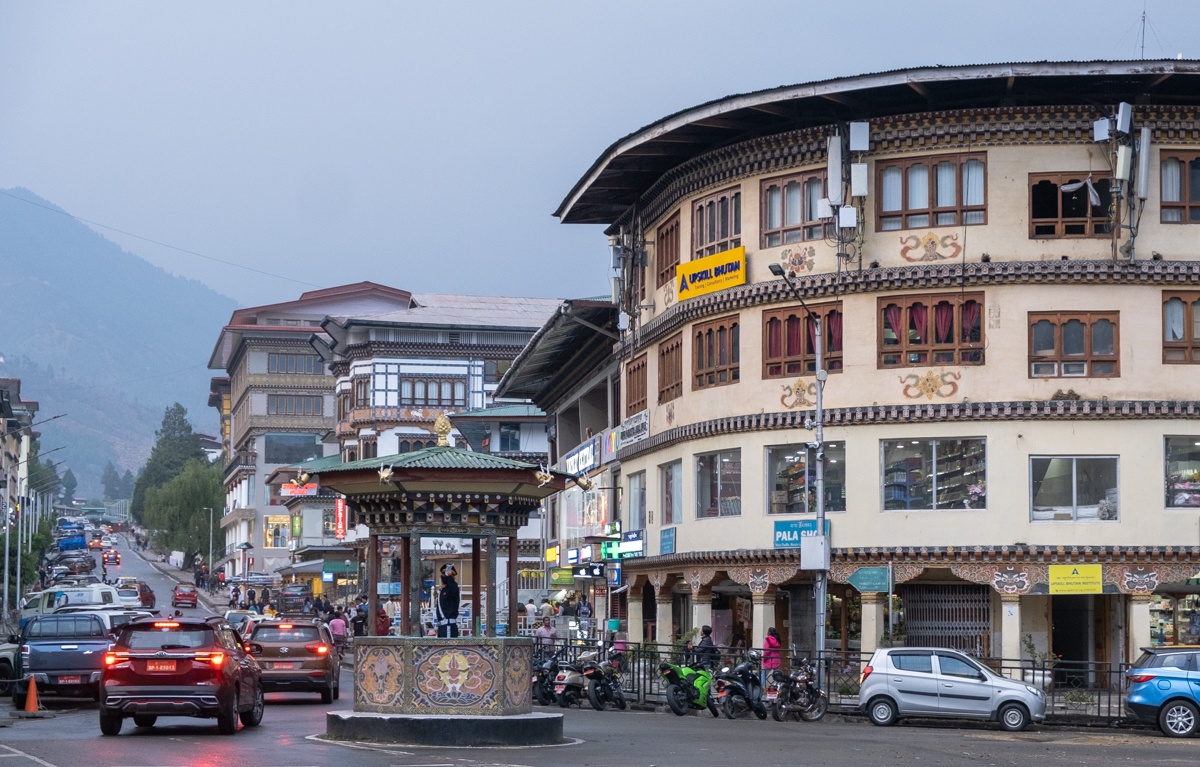 Bhutan is the only country in the world that does not have a single traffic light. Traffic in the Thimphu district, where it is supposedly the heaviest, is directed by the Royal Bhutan Police from a booth. I stood and watched as the police kept the intersection's traffic under control using what looked more like a dance to me. It was pretty amusing, but hey, it works!
Fun fact: traffic lights were installed back in 1995; however, most drivers failed to follow them, and the traffic lights were proved unnecessary. They were then removed, and so it was back to the police.
7. Killing Is Forbidden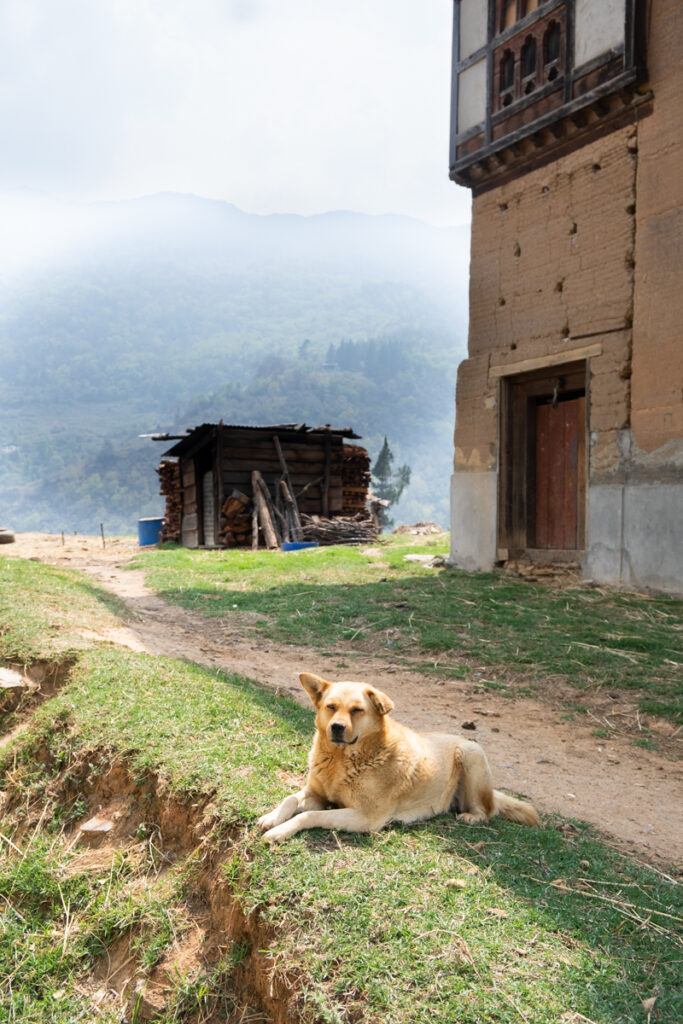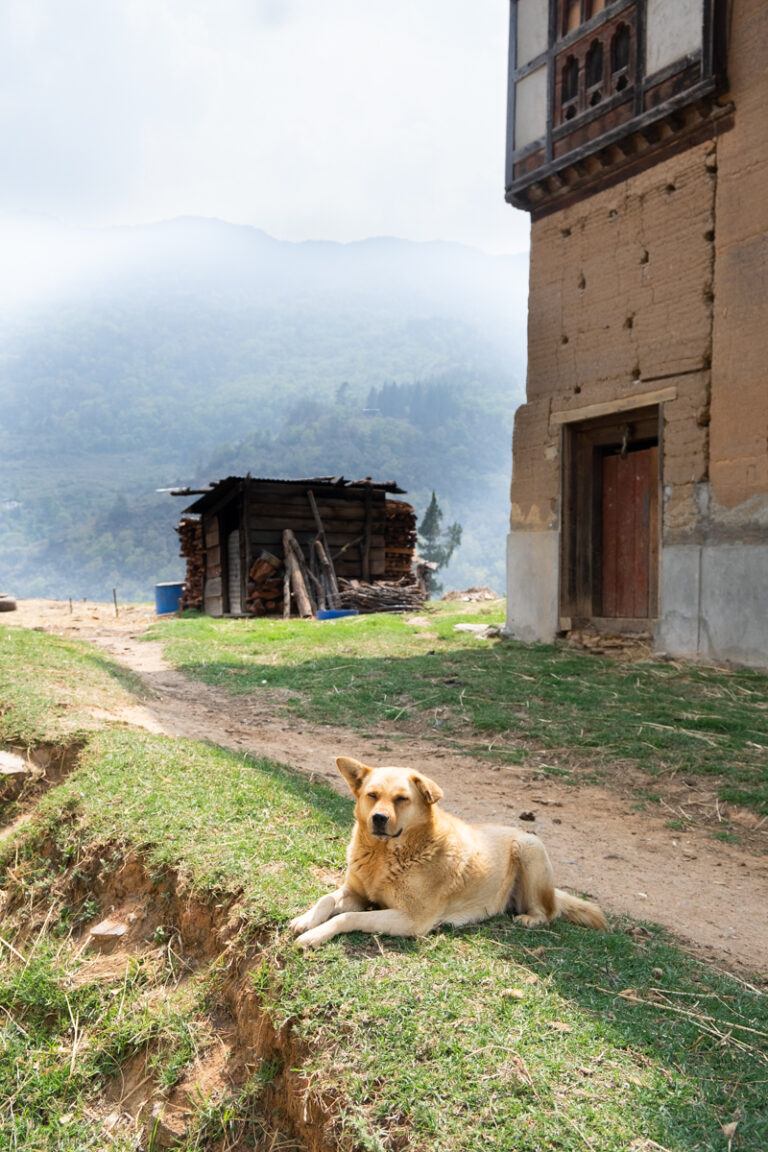 I couldn't help but noticed many street dogs, cows, horses, and donkeys roaming about. However, unlike back home, I never saw any dogs fighting for food, and they were not afraid of us. Dogs and cats approach people for a quick pat, and very often, I saw people feeding them by the roadside. When I mentioned this to our tour guide, he said it was "because they know they are safe here."
There's not a single slaughterhouse in Bhutan. Fishing is illegal. The country's belief system is deeply rooted in Buddhism, where killing a living being is simply forbidden. Bhutan imports meat from neighboring India, and you can easily find meat dishes at restaurants, but the majority of Bhutanese are vegetarians. It was an eye-opener and made me rethink my relationship with meat consumption.
8. Chili Is Life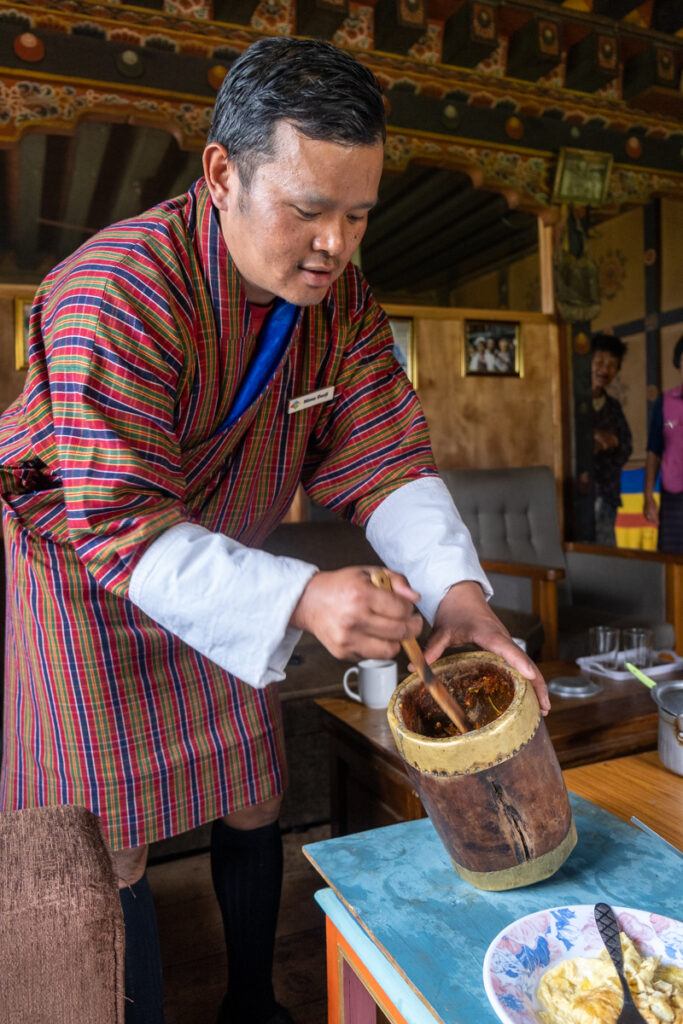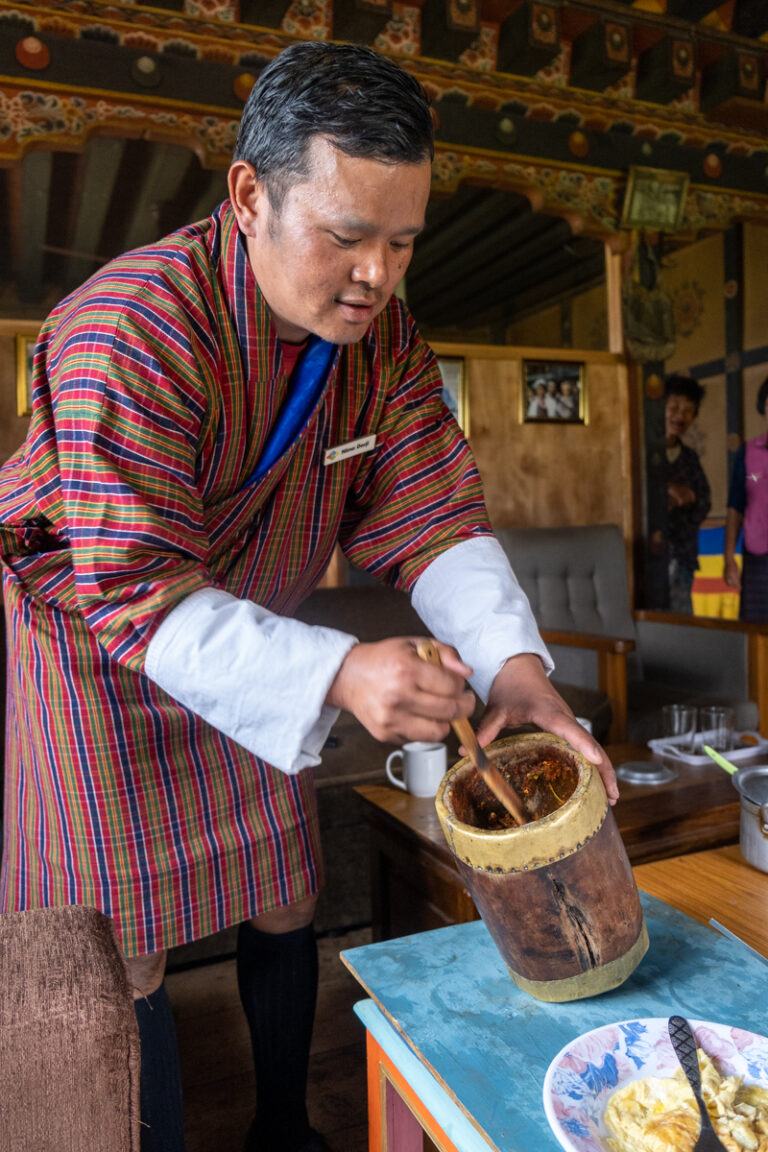 Speaking of food, the Bhutanese love it hot! Chili is served as a dish, not a condiment, and it is present at every meal. Restaurants and hotels catering to tourists keep the heat manageable, which I am thankful for, because the one time I tried the locals' style of chili and cheese, my tongue caught on fire.
That said, I enjoyed every meal in Bhutan, which mostly consist of several organic vegetables, mushrooms, eggs, and Bhutanese rice.
9. Spirituality Is a Way of Life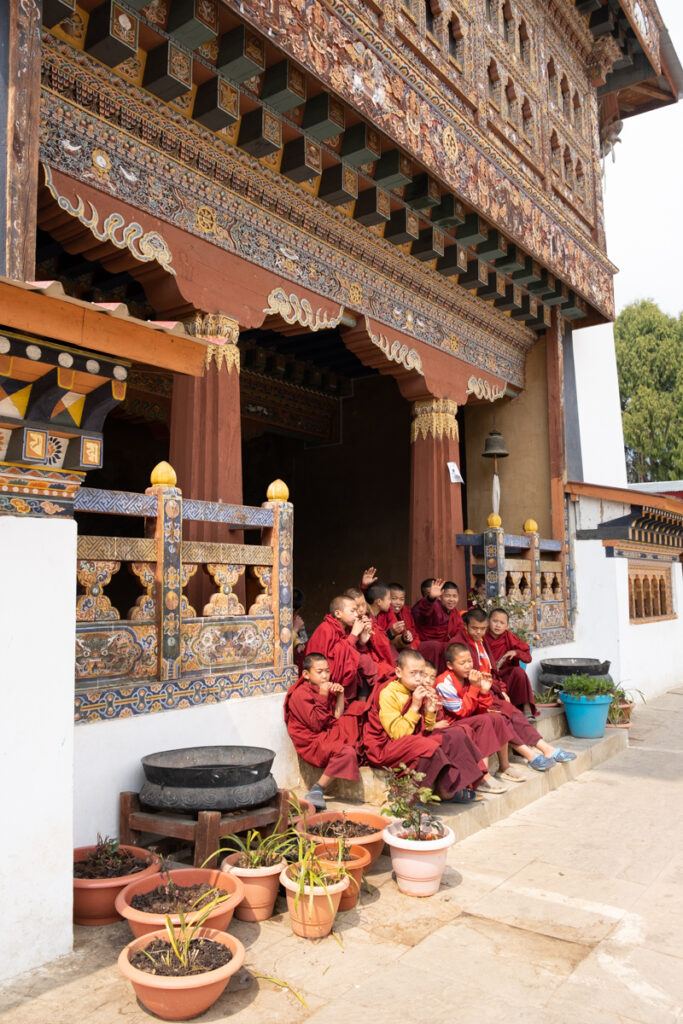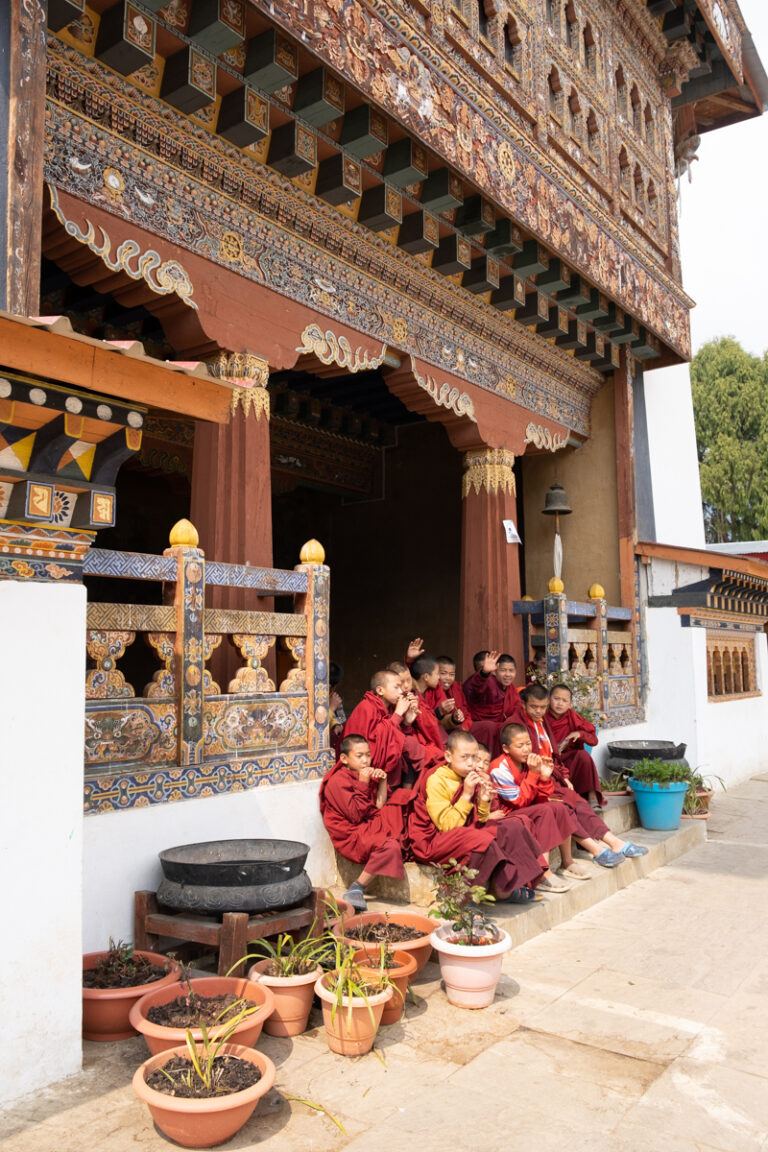 I was celebrating my birthday on the trip and requested a local birthday ritual. Our tour guide arranged for a 30-minute chant by young monks in a monastery. We prepared sweet rice, butter tea, and a birthday cake as offerings, which we shared with the monks. It was the most special birthday party I've ever had.
There were so many magical moments like this: I watched as our tour guide poured water into his bottle cap, offering it to the forest before drinking. I found myself completely speechless when a local showed us a dedicated room in her home completely decorated with religious paintings and statues. Elderly Bhutanese walked past us on the way to the Tiger's Nest monastery as they chanted Buddhist mantras. At Chimi Lakhang, a fertility temple, our tour guide excitedly showed us an album full of pictures of new parents with their babies, conceived with the Lama's blessings.
The Bhutanese are some of the most spiritual and gentle people I have met. In a world where everything seems to be in a rush, it was refreshing to see people take their time and simply be.
10. There's More Than the Tiger's Nest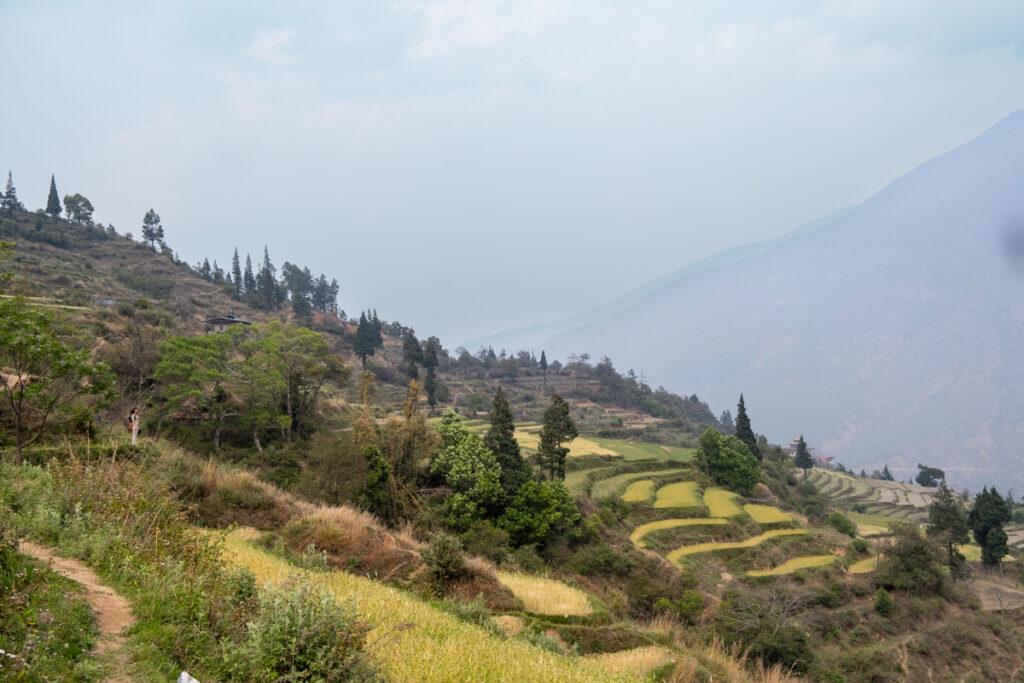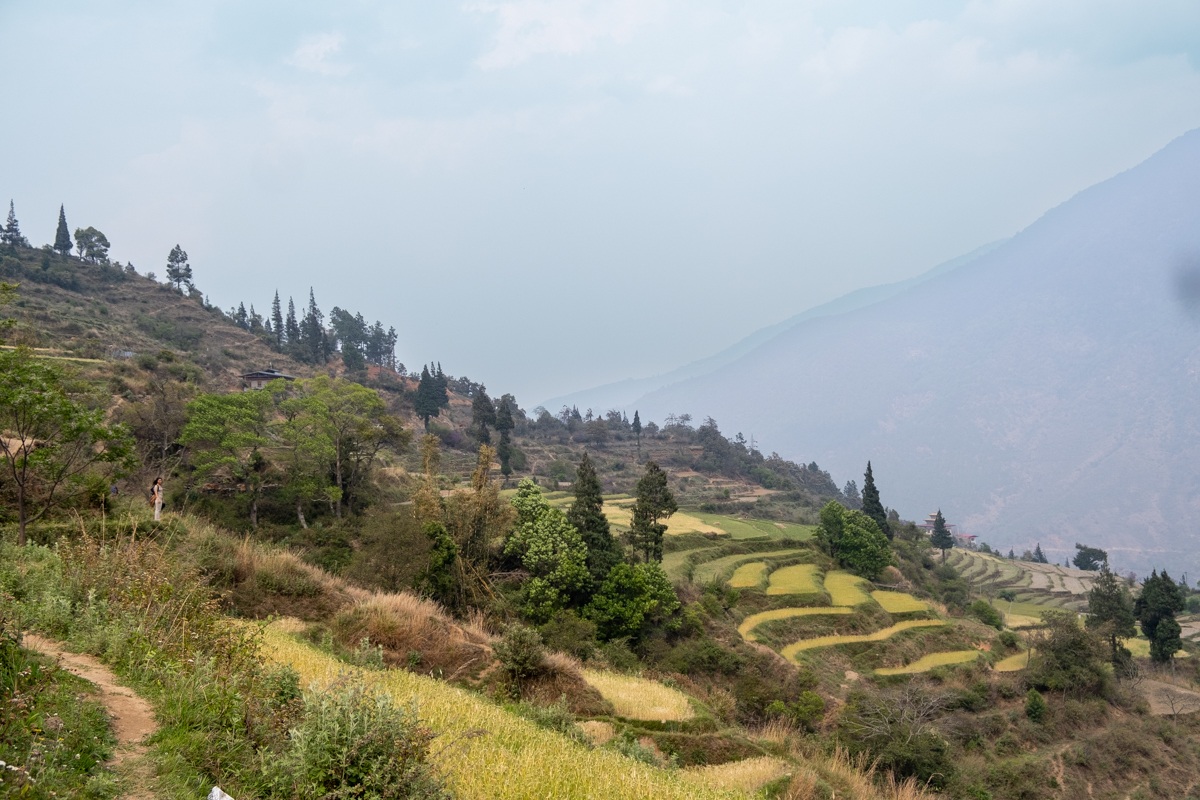 If this is your first time visiting Bhutan, the Tiger's Nest is a must-see. The sacred site hangs cliffside near Paro, 900 meters above ground, around the cave where Guru Rinpoche arrived on the back of a tigress from Tibet (hence the name), meditated, and later introduced Buddhism to the country. Tiger's Nest is truly a sight to behold, but there's so much more to the nation than its most recognized monastery.
I did four hikes in one week in Bhutan. Some of my favorites were the Lungchutse trail in Punakha, which took about four hours, beginning from Tashigang Goemba and ending at the Dochula Pass; and the Phobjikha Valley trail in Wangdue, which was an easy one-hour hike through a stunning valley.
We also visited several temples and monasteries; some favorites include Chimi Lhakhang, Khamsum Chorten, and Gangtey Monastery. I recommend including these on your Bhutan itinerary.
Definitely do a bit research and give your tour company a list of the places you want to visit, and ask for additional recommendations. You can read more about my Bhutan itinerary here.
11. P Is for Phallus, and Protection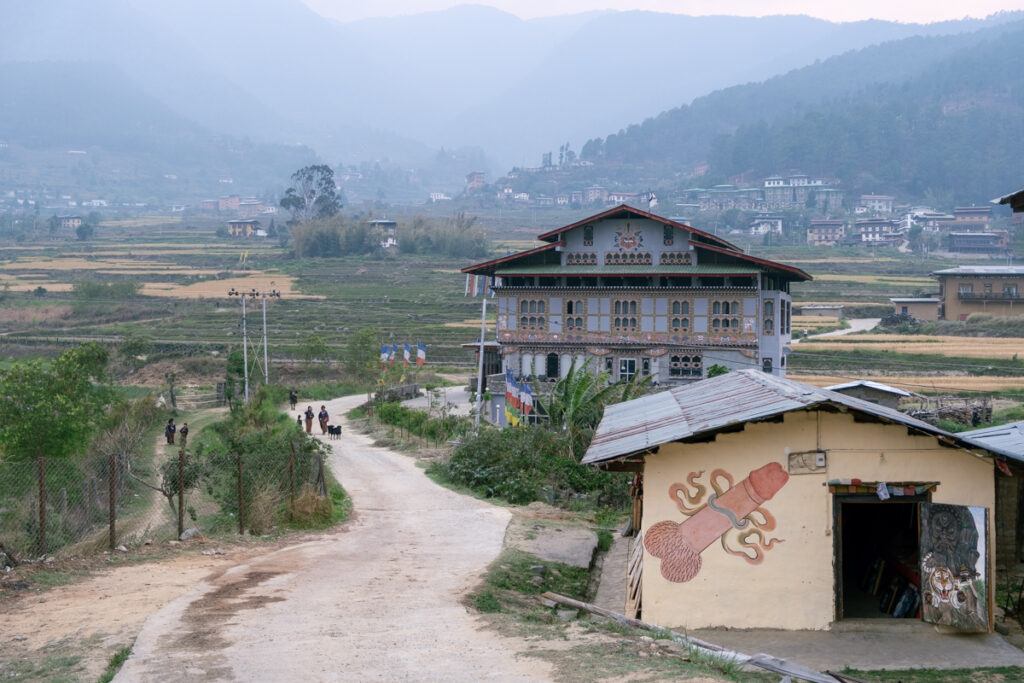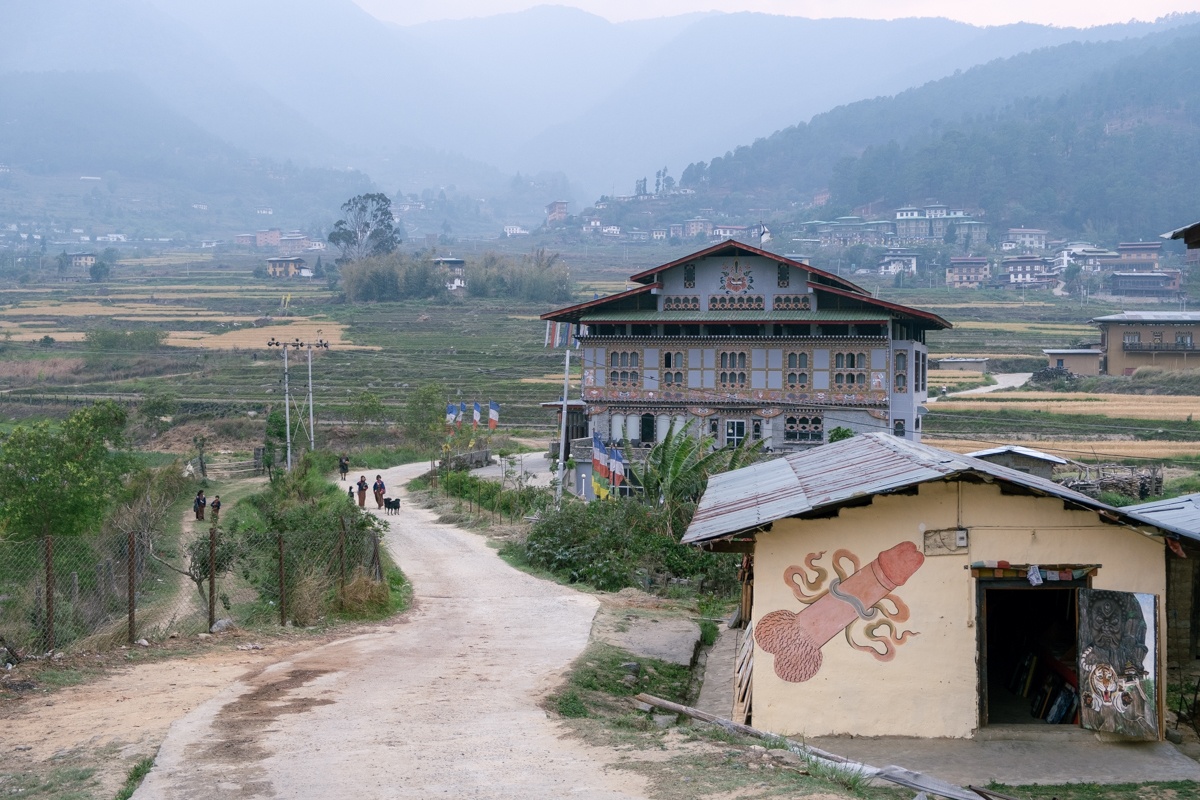 I will admit, my 15-year-old teenager's sense of humor was very entertained by the phallus symbols found on doorways and buildings all over Punakha, and I may have bought more than a few phallus sculptures and keychains home as souvenirs.
When you visit Chimi Lhakhang in Punakha, you will learn about the Divine Madman, Drukpa Kunley, a Lama many Bhutanese worship, who founded the fertility temple. It may be strange to non-Bhutanese that a country so conservative and gentle would venerate the male genitalia, but I've come to find the Bhutanese take on the phallus refreshing and thought-provoking, after learning more about the Divine Madman's philosophies, which largely involve sexual overtones and controversial humors.
Today, Drukpa Kunley's bold teachings remain widely followed in Bhutan, and the phallus images painted on houses are believed to offer protection from evil spirits and invoke the fertility gods.
12. Bhutanese Art Is Impressive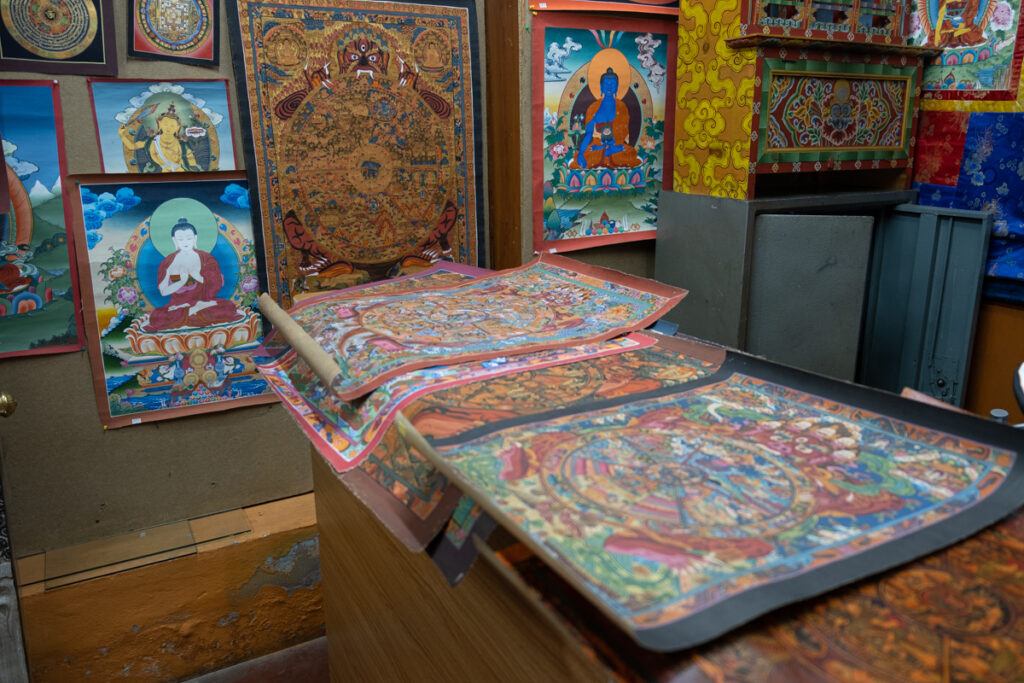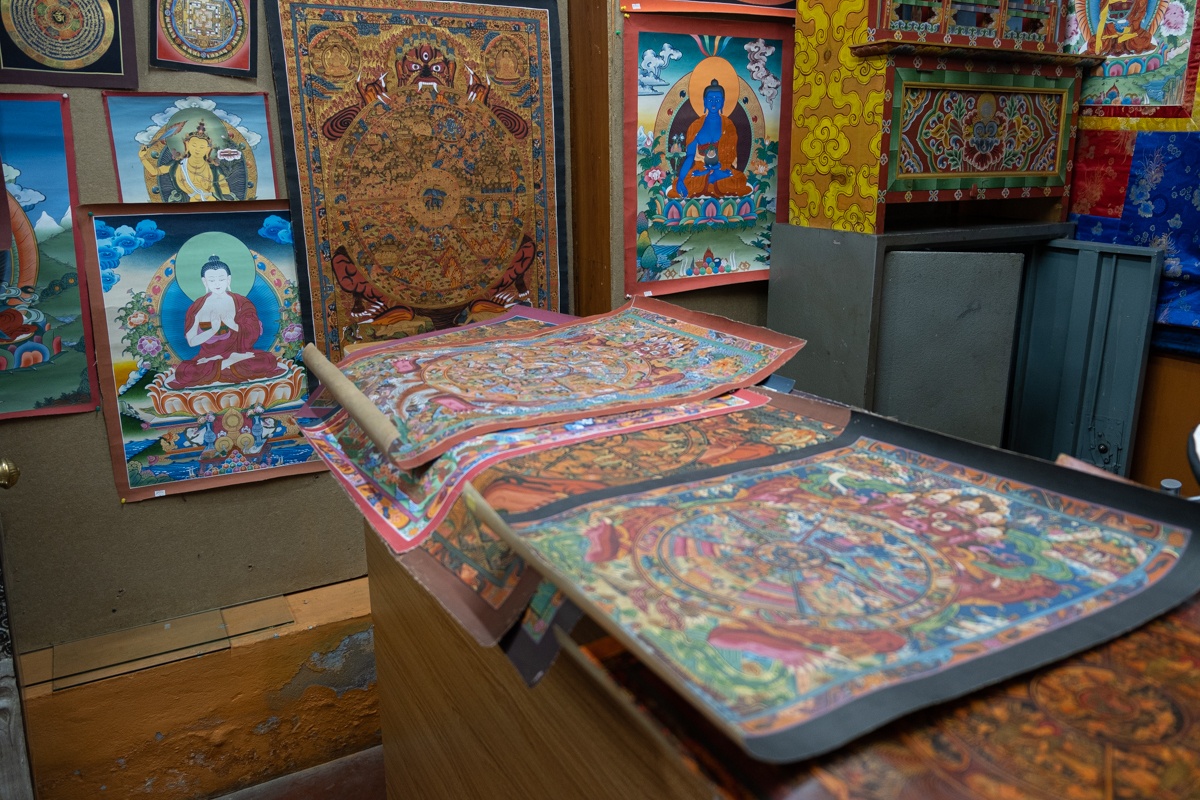 From wall paintings to the intricate thangka (a Tibetan Buddhist painting), Bhutanese art blew me away, and I am surprised that travel guides don't really mention this. Almost all of the buildings we saw in Bhutan had stunning hand-painted drawings and patterns on them. We also visited a few galleries looking for a thangka painting to purchase, having really comle to admire the amount of work required to complete one.
Some handicrafts I recommend purchasing are brass sound bowls, wooden sculptures, paintings, incense, and yak fur products. They are handmade in Bhutan (but confirm this with your tour guide) and make unique souvenirs.
***
I have learned so much from this beautiful country in a week, and can only hope that more might follow Bhutan's footsteps and focus on what truly matters: happiness and Mother Nature's well-being. With everything that's going on in the world, knowing that a tiny land is doing its best to keep its kingdom safe and unspoiled gives me a deep sense of hope.
There's truly no place like Bhutan, and I hope you will have the opportunity to visit yourself!
*This post was brought to you in partnership with Breathe Bhutan. All opinions on the tour operator and the Kingdom of the Thunder Dragon are my own. Your trust comes first!