A few years ago Stanley reached out to me about an instagram collaboration and sent along a few mugs, a French press, pour-over coffee set, and food jars. I wondered what I'd eventually do with all of it, however years later, I still use their products daily.
I had not heard of them prior, but then started seeing Stanley quenchers all over social media and realized it's a thing.
So are Stanley coffee products worth buying? Here's what to know:
The Stanley Coffee Mug and French Press Lineup
Stanley products are amazing at keeping things hot or cold all day long. They also come with a lifetime warranty, which I've become a big fan of lately (I will only buy luggage that has a lifetime warranty now!)
I hate cheap things that break, and getting something that will last a lifetime ultimately costs way less in the long run.
Plus, I feel that Stanley products are quite reasonable in price. They are made from stainless steel, are BPA-free, and are dishwasher safe. I'm writing this post years later not because it's sponsored (it's not) or because I was asked to. I think these are actually great, and I want to share a company that makes things that last. With that said, here's the winning lineup for my fellow coffee lovers:
Legendary Camp Mugs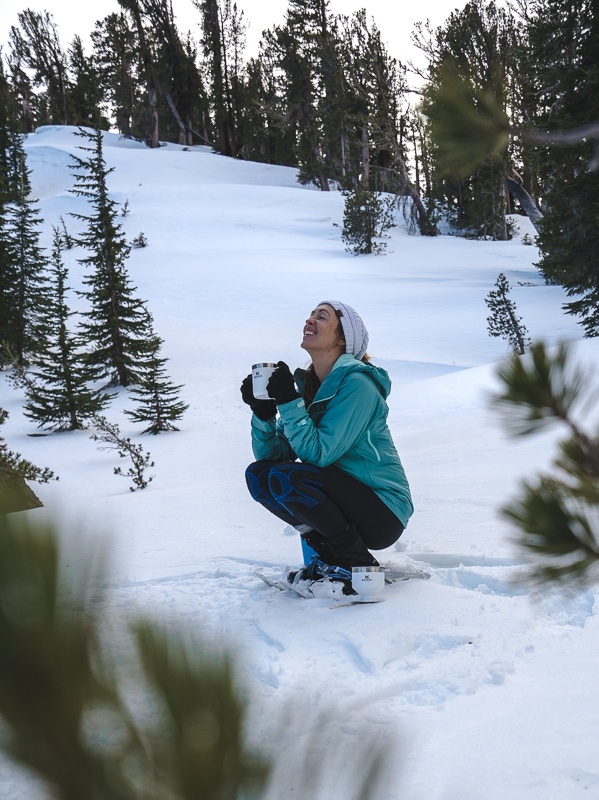 The classic legendary camp mugs and the larger stay hot camp mug are not just your usual mugs. They're insulated with Stanley's double-wall vacuum insulation to maintain the temperature of your coffee, tea, or Moscow mule if you wish, on a crisp morning or evening. It'll keep your drink hot for up to an hour and a half and your iced drink cold for up to 15 hours!
They come with a fitted cover as well that leaves a small space to sip out of, further reducing temperature loss and making them friendlier to a morning walk without spillage.
They can also be thrown into a box with the rest of your camping gear without risking breakage or even denting since they're made of steel.
I'm a fan of these in conjunction with the pour over set for a way to make barista-style coffee when camping or in my case quite often, sitting in the back of my pickup truck at a rest stop or solo camping in the middle of nowhere Utah or Nevada. It's so easy with a camp stove and jet boil to have really nice coffee in a few minutes, so why not indulge?
Classic Perfect Brew Pour Over Set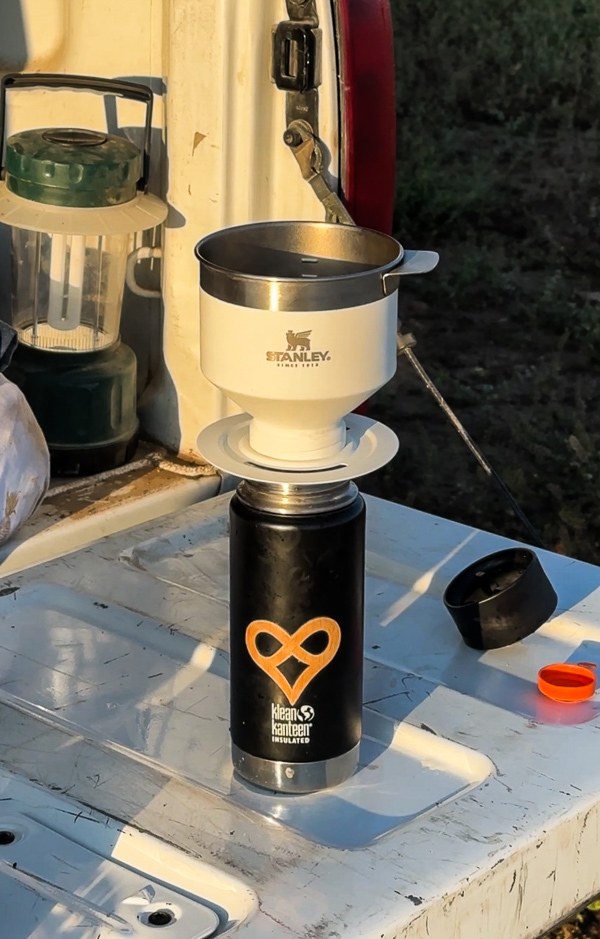 Speaking of the pour over, it fits perfectly onto the mug. It's like they were meant to go together or something, eh? 😏
I like using it with other coffee mugs as well, pictured above on a morning camping in my dusty pickup truck.
This set is nice and lightweight, plus it's small. The mesh can be easily wiped out with your finger then rinsed, and there's no coffee filter needed.
Although I probably wouldn't bring it on a long backpacking trip, tempting as it would be in Patagonia or Alaska, I've been known to tote it up the mountain while snow shoeing in Lake Tahoe in the winter.
I also love all of the colors. They have white and black as expected, by they also have pink, green, cream, and maple.
Stay Hot French Press
The Stay Hot French Press is another one of those camping items I didn't know I needed. I actually found the temperature regulation so handy, I use the French press every morning at home for my coffee.
For one thing, it's huge, which satisfies my need for a liter of coffee each morning (don't judge), and I can't break it like I've broken so many glass French presses before. Gone are the days of a lukewarm or even cold last cup. This thing can keep your coffee hot for up to four hours.
It may seem like $70 is a lot to spend on a French press, but I have a sense this one will last me for decades. Plus, it has the insulation I never knew I needed in a French press!
If you're looking for something even more portable, they also make a 16oz travel French press/mug for about half the price.
It looks pretty cool. I might have to get one.
Master Unbreakable Thermal Bottle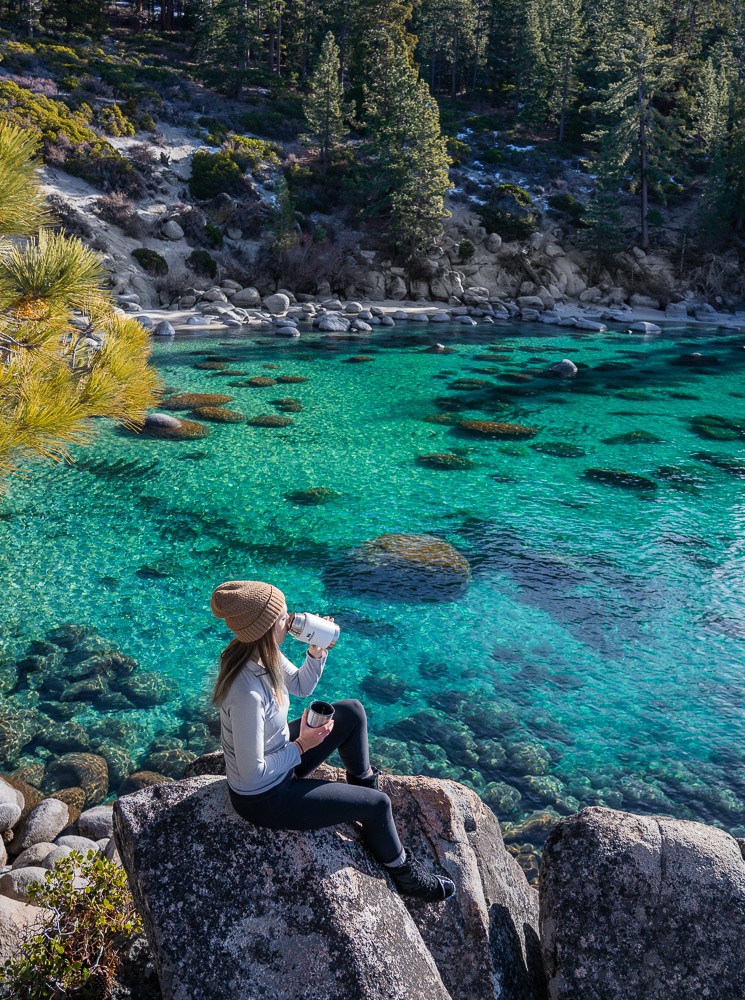 Stanley makes quite a few different bottles and quenchers, but this one keeps things HOT. Like even a little too hot if you put in your coffee straight out of the brewing pot. It'll stay hot all day long, too, and can keep iced beverages cold for up to four days.
When we travel with my son, we often want to bring oat milk along without having to worry about a cooler. This thing will not spill, break, or lose temperature. Liquids can stay cold for well over 24 hours in mild temperatures and even in the heat, it does well for most of the day.
The only downside is it's heavy. I understand it has to be in order to be so well insulated and sturdy, but if you want something lighter, they have a whole range of travel bottles.
Who/What is Stanley Anyway?
Why is everyone currently obsessed with this Stanley tumbler?? Fine I'll buy one.

— Jake Peralta (@rachthompson02) March 22, 2022
Stanley was created by American physicist William Stanley Jr. who created and patented an all-steel vacuum bottle in 1913 that became the framework of the Stanley products available today.
For a while, it was a beloved brand by campers and hunters that, due to a clever marketing campaign, became a social media sensation and started popping up everywhere (including my Instagram when we worked together in 2021). Now you're likely to see them all over TikTok, yoga studios, and in camp kits around the US.
Stanley products were made in Nashville until 2002 at which point production was moved to China.
Why is Stainless Steel Better?
Stanley products are made to last. One of their points of pride is a lifetime warranty that, for a company that's been around for over 100 years, is actually trustworthy.
When products last and don't need to be thrown away, it keeps single use cups out of landfills and our water. To me, something that costs $20-$70 once and never needs to be replaced is a much savvier financial decision than a cheap thermos that breaks or doesn't actually keep things cold or warm long-term.
My Experience with Stanley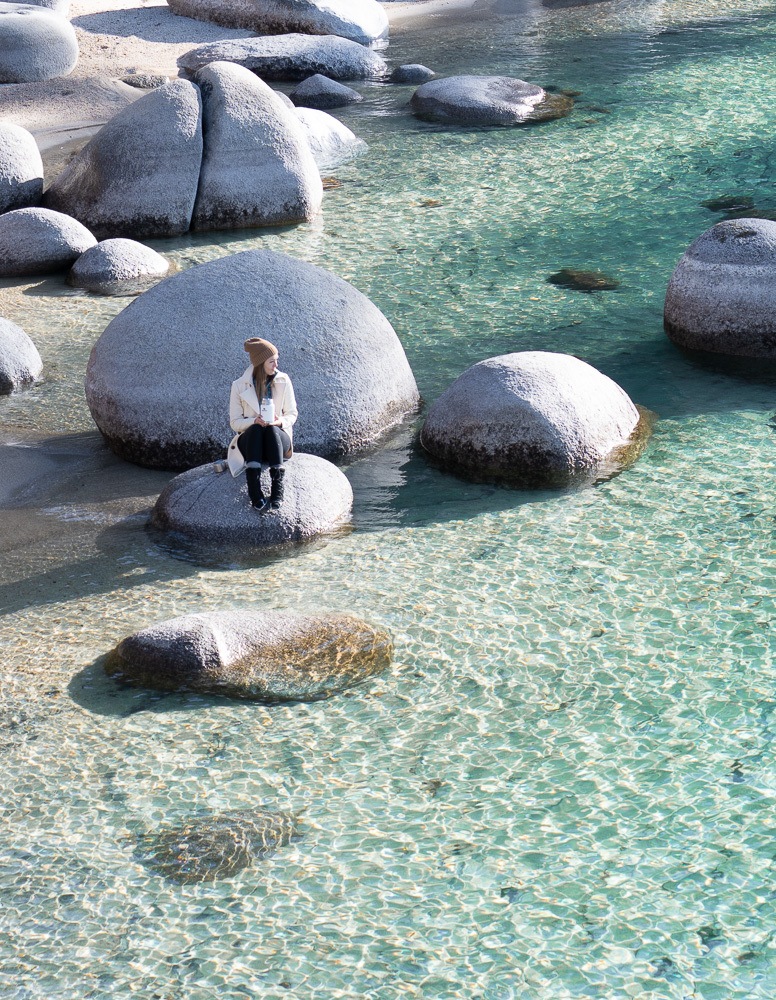 I came into the Stanley love in a slightly different way having not known about the company nor seen the social media hype about it prior to our partnership. I'm always willing to try something if it seems compelling, and having barista-style coffee while camping definitely piqued my interest.
It says a lot that I've been using their french press every day for years now. I ended up getting one of their quenchers as well and love it. The pour over set is a mainstay on any camping trip of mine. Nothing has chipped, dinged, or worked any less well than the day I got it. I'm a fan.
So if you're thinking about getting any Stanley coffee products, I'm here to tell you it's worth it, and they make a fabulous gift, too.
*Some links in this post are affiliate links that support us at no extra cost to you when you purchase through them. Everybody wins! Although Stanley gifted me these products for a past partnership, this is not a sponsored post and Stanley did not ask me to write a favorable review.