Sri Lanka is full of UNESCO World Heritage sites, yet another pleasing surprise to learn about this wonderful country, given I hadn't done much planning prior to my arrival.
Polonnaruwa in Sri Lanka, the second oldest kingdom in Sri Lankan history, was my first real taste of the country and a fabulous introduction into its early history.
Reminiscent of Sukhothai in Thailand, another ancient kingdom, I felt transported back in time while walking through the ruins on that boiling hot day right smack in the middle of Sri Lanka.
Things this old always truly impress me, given I come from a country (and especially a state) where most of our buildings were erected just a few hundred years ago maximum.
Then there was Sigiriya Rock, one of the most famous cultural icons that can be seen on much of Sri Lanka's tourism posters and billboards.  Rising 200 meters out of the jungle, it was an impressive place to build an ancient kingdom.
First used as a monastery in the 200s BCE, then occupied as a palace and fortress in the 400-500s CE, many parts of Sigiriya Rock are impressively well preserved, just as Polonnaruwa was:
Do it yourself:
Polonnaruwa:
Polonnaruwa can be easily traveled around by bike
Get there by hiring a car or taking the train from Colombo Fort to Trincomalee.  From there, transfer to Gal Oya. The bus can be taken a similar route but the train is MUCH more comfortable
You do not need a guide, though many will approach you.  The entrance fee includes admission to the museum first, which amply describes everything you'll see in the heritage site
Sigiriya Rock
Access Sigiriya by bus or private car from Dambulla
Again, a guide is not needed and the entrance fee also includes admission to the museum

For both places, Galkadawala in Dambulla is a great place to stay and a decent jumping off point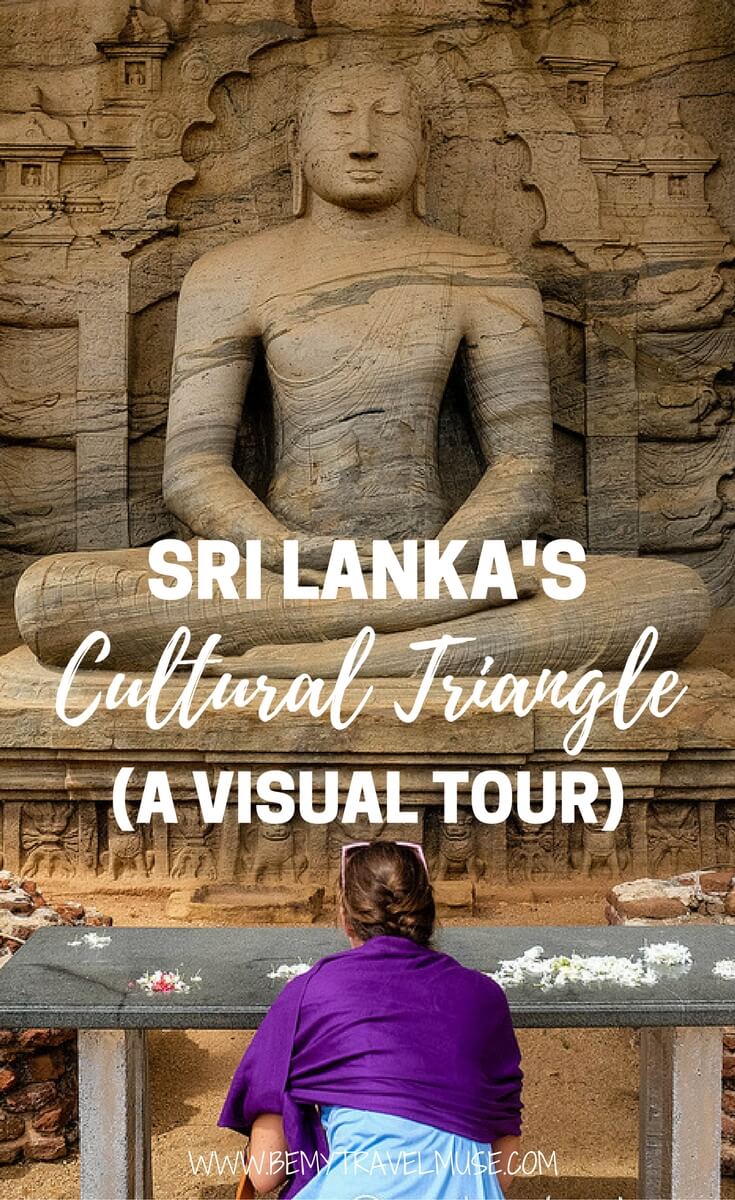 * Special thanks to my travel buddy, Clement Marcelet, for sharing his photos with me after a bird, yes a bird, made off with my SD card.