Get the BMTM Experience: A Magical, One-of-a-Kind Adventure
Hey Ladies! It's time we hit the wilderness together.
This is the Alaska experience that the cruise ships don't give you, that you won't have to share with tons of other tourists, and that puts you right in the palm of Mother Nature's hand in a state that will leave you in awe with its natural beauty.
Journey to Alaska for an adventure that you truly won't find anywhere else, on a trail we've mapped out ourselves where we often see wildlife and rarely see other people. We'll fill up the bear cans, pack up the tents, and head out into the wilderness guided by a map and compass on an 8-day backpacking trip with trained wilderness guides on this off-trail backpacking adventure.
Let us plan this trip for you. We can accommodate groups of 3 or more in the months of July through August:
Check out what we've got in store for you!
Here are the itineraries:
WEEK TWO: Backcountry Bliss
A Week Shrouded in Nature
Join us for an unforgettable seven-day backpacking trip in untouched wilderness in a remote corner of Alaska. We'll be hiking through spectacular alpine tundra in the Talkeetna Mountains. Truly a dream trip for anyone interested in backpacking and/or landscape and wildlife photography.
The Talkeetna Mountains are a massive, trailless wilderness full of glistening glaciers, towering peaks, and abundant wildlife a few hours east of Anchorage. On our last trip, we saw four bears and zero people!
The Skills Learned:
Learn about backpacking in Alaska. During the trip, we'll share techniques, tips, and tricks to help you navigate through the wilderness safely. You will learn about navigation with a map and compass, route finding, river crossings, and more!
Note: If you are not interested in learning backpacking skills, feel free to just relax and enjoy the trip. All workshops on the trip are optional.
The Level of Difficulty:
This trip is challenging. Backpacking in Alaska is different from most places. There are no trails. There are river crossings, uneven terrain, loose rocks, high passes, and thick brush at times. While no previous backpacking experience is necessary, being in good shape will make the trip much more fun. We will teach you everything you need to know to handle the Alaskan backcountry.
You should expect to walk about 6 hours per day with a pack that weighs 30 – 40 lbs. The mileage covered will be between 30 – 50 miles, depending on your desire to explore the area. There are a ton of optional hikes and places to explore once we reach camp every night. Jogging three to five miles a few times a week for a month should be enough training to prepare for this trip.
Our guides have spent years in Alaska leading trips in this area and others just like it. They have wilderness medicine training and are certified Wilderness First Responders. They will also be equipped with a Satellite Phone and Personal Locator Beacon. 
The Day By Day Itinerary:
DAY ONE – Anchorage
We'll meet early in Anchorage. Make sure to check out the world record setting 459 lb Halibut as you walk through the airport. We'll spend the day buying supplies, fitting backpacks, and making sure we're ready for the trip.
DAY TWO – Anchorage to Talkeetna Mountains
Today we'll depart Anchorage early in the morning and drive straight to the Talkeetna Mountains to get started on our backpacking trip! Of course, we'll have to stop a few times along the way to take some photos of the jaw-dropping scenery.
DAYS THREE – EIGHT – Talkeetna Mountains
We will spend the next several days walking through picturesque valleys, crossing rivers, and climbing over high passes. Several workshops on wilderness skills and photography will be offered along the way.
DAY NINE – Talkeetna Mountains – Anchorage
Today we'll arrive at the end of our trek. Unfortunately, we will have to say goodbye to the backcountry and drive out early back to Anchorage. Once we return, we will relax, shower, and celebrate a successful trip!
DAY TEN – Fly Home! 
Fly home from Anchorage any time.
We provide double occupancy tents and food for this trip. Please bring or rent your own personal camping gear (a packing list will be provided).
Starting from $2900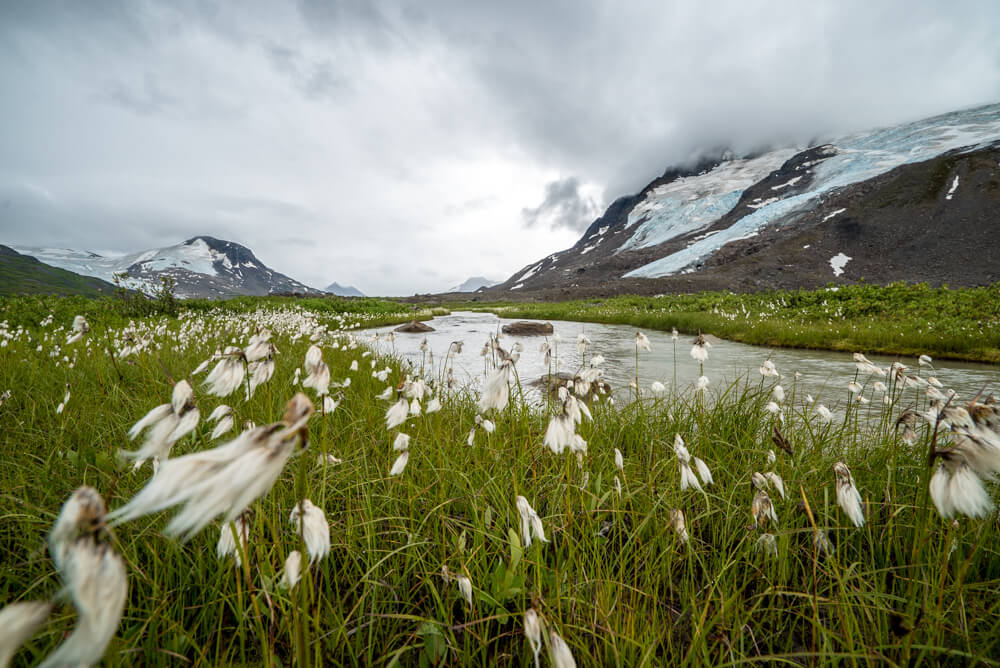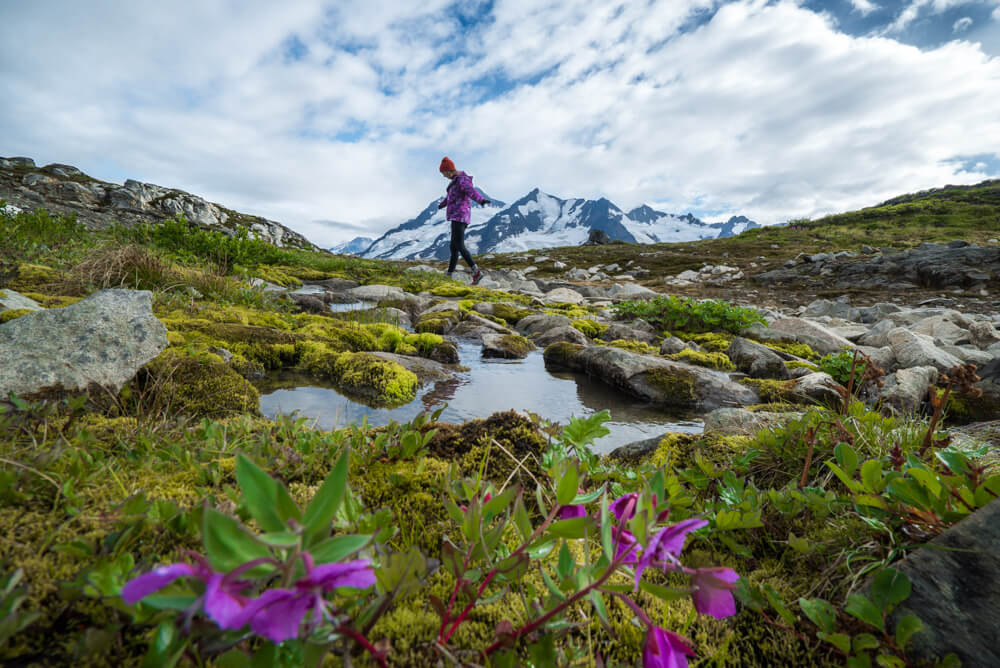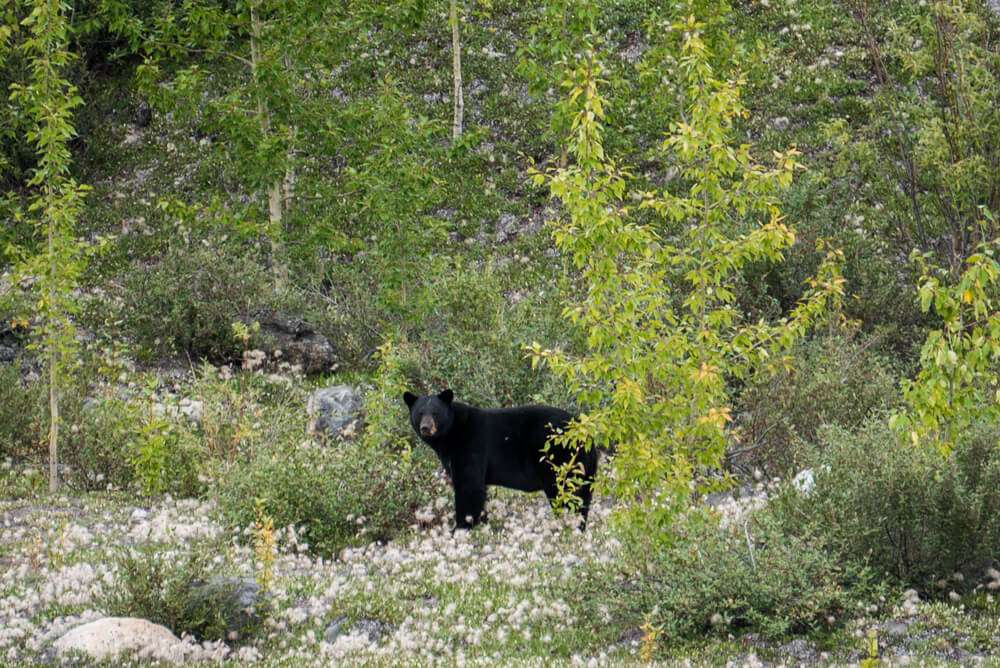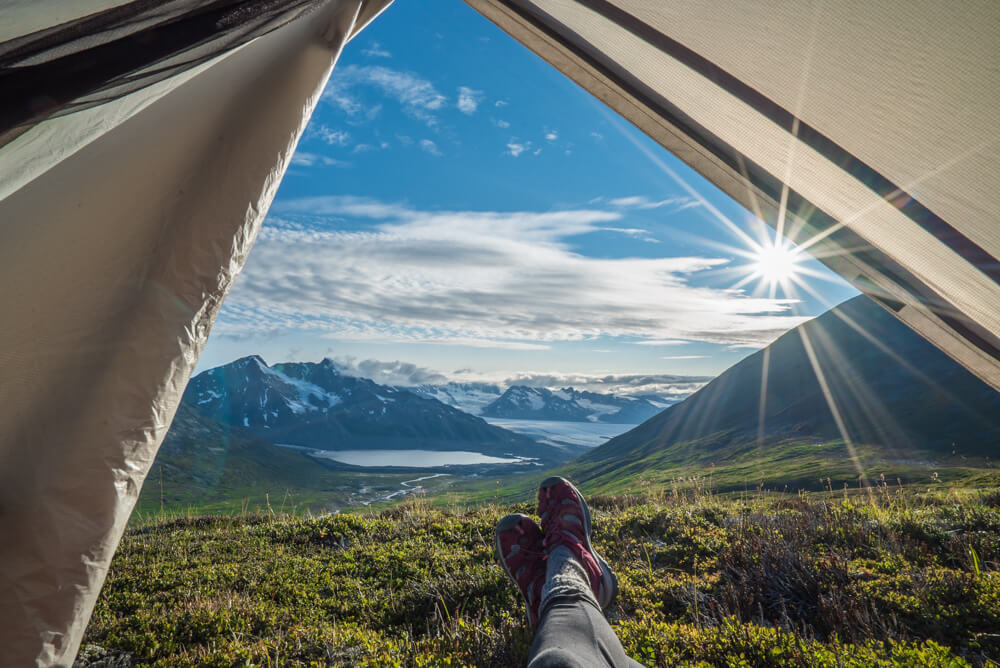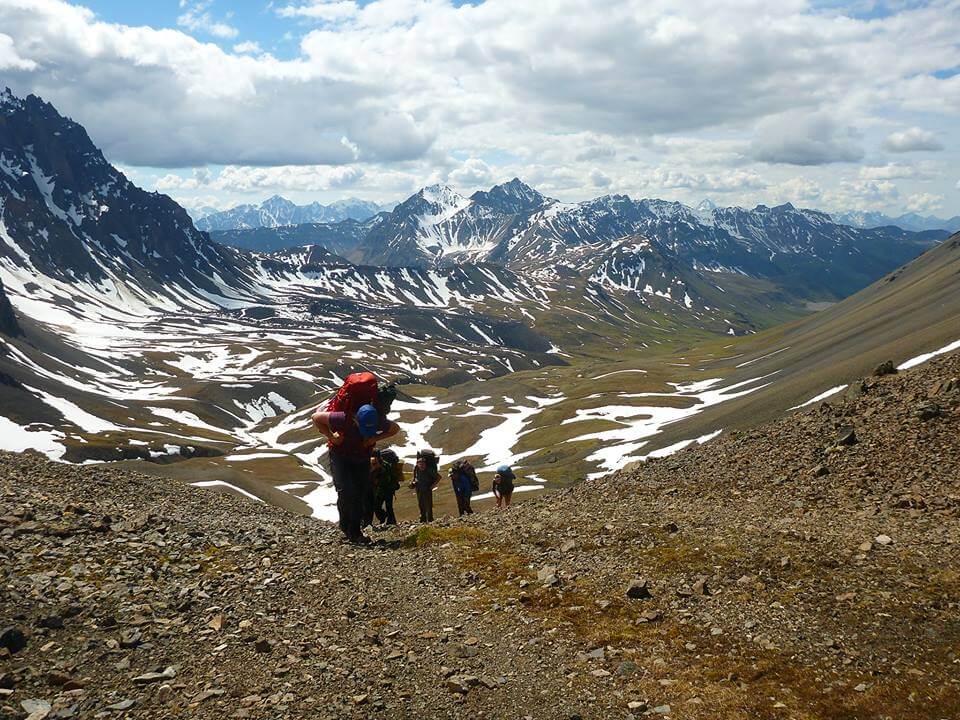 Meet Your Trip Architects (actual guides will be discussed prior to booking)
Two wanderlust addicts and adrenaline junkies about to take you on an epic adventure!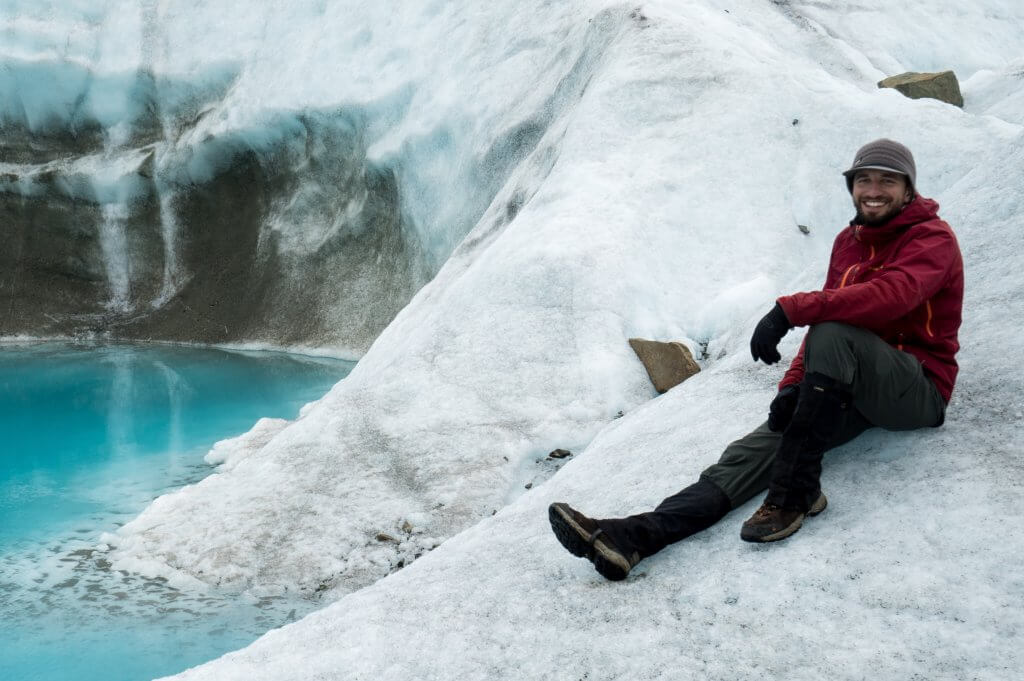 Pete Kornmeier
Chief Adventure Architect
Pete has traveled to over forty five countries and led trips on six continents. He was featured as a leader in Alaska on MTV Made: Extreme Survivalists. Pete also has over 200 hours of wilderness medicine training and is a certified Wilderness First Responder. His favorite traveling experiences were volunteering for two months at the Tibetan Refugee Assistance Center in India and backpacking for fourteen days through remote areas of Wrangell St. Elias National Park in Alaska. He wants me to tell you that his strongest attribute is ability to pack snacks for a trip, but I think it's his inventive 'would you rather' jokes.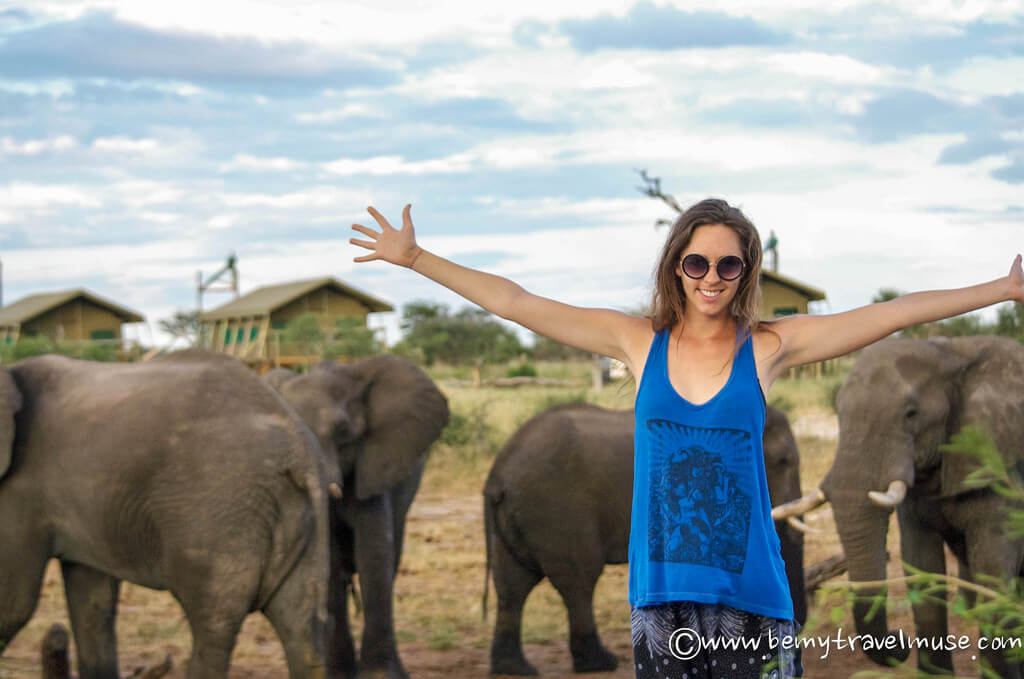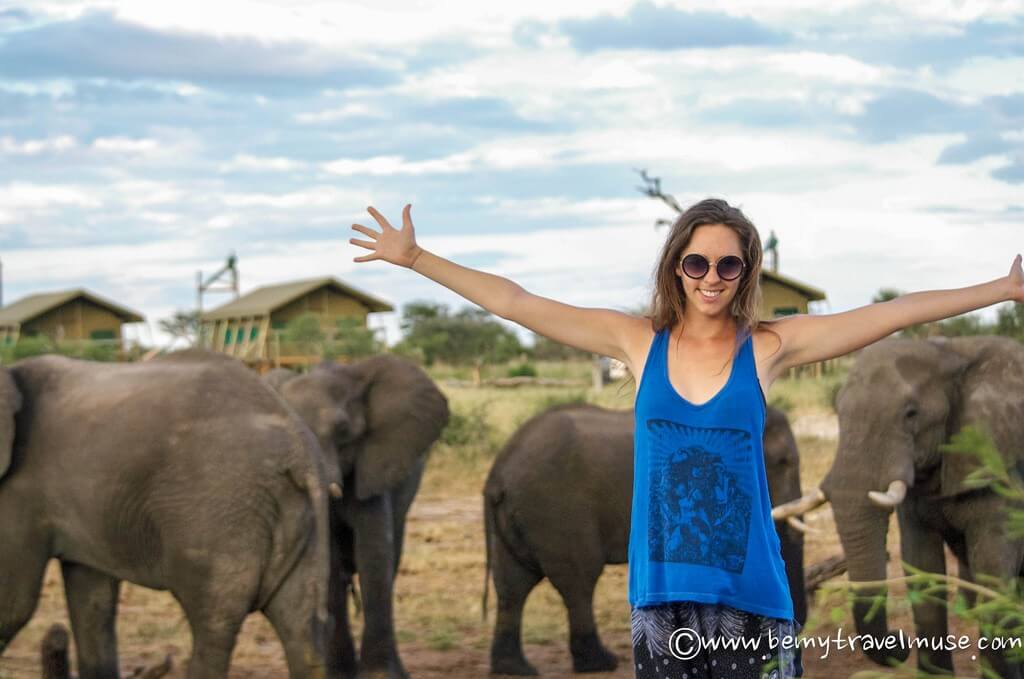 Kristin Addis
Ambassador of Exploration
Kristin is the founder and main author and photographer of bemytravelmuse.com. She has traveled to over fifty five countries on nearly every continent, hiking, hitchhiking, and solo traveling each time. She's always looking to discover new and exciting things, and to gain a new perspective on old favorites by connecting with locals and finding amazing photo ops. She is passionate about female empowerment and encouraging people to put their fears aside and see the world!
What to Expect from Our Trips
All the juicy details
Thanks to Pete's extensive knowledge of Alaska and his years as a mountain guide, and my commitment to finding unique adventures, we've put together a trip that we're both excited about, and we know that you'll love it, too. We worked tirelessly to find companies that are ecologically sound, that put money back into the hands of locals, and that will give us the most authentic and amazing experience possible. Here's what you get:
• All permits, park fees, and local guides.
• All meals.
• Accommodation in comfort  – double occupancy everywhere including in tents.
• Ground transport, including to and from the airport.
• All listed activities and associated entry fees.
What's not included:
• Personal camping equipment for week two (including sleeping bags, sleeping mats, hiking poles, and hiking clothing).
• Travel insurance (required).
• Tips and gratuities, at your discretion.
• Travel to and from Alaska.
• Any additional snacks and alcohol.
• Visa fees, if applicable.
Have questions? Contact me!