Each winter, powder hounds start thinking about which slopes they should hit. As a first-timer, I didn't really know what makes one ski area better than the other. When I asked a friend what makes skiing in Austria unique when compared to other alpine ski areas, he said without hesitation, "It's cozy."
As I looked around the dining room that evening in Lengau – feeling warm, framed by light-colored wood and pretty white tablecloths, and eyeing a steaming plate of delicious braised beef and spätzle (a type of short and wide egg noodle) in front of me, I understood exactly what he meant. The waitress came by, dressed in a traditional dirndl, and kindly offered us another glass of wine in a singsong voice. It wasn't an overly crowded food hall – it felt like I was sitting in someone's dining room at home as a guest.
The hotels are mainly small and family-run in alpine Austria. The food is from local, happy animals that graze in the green mountains when they're not layered with snow, and the locals are incredibly friendly and welcoming. It's an easy place to love and a difficult place to leave.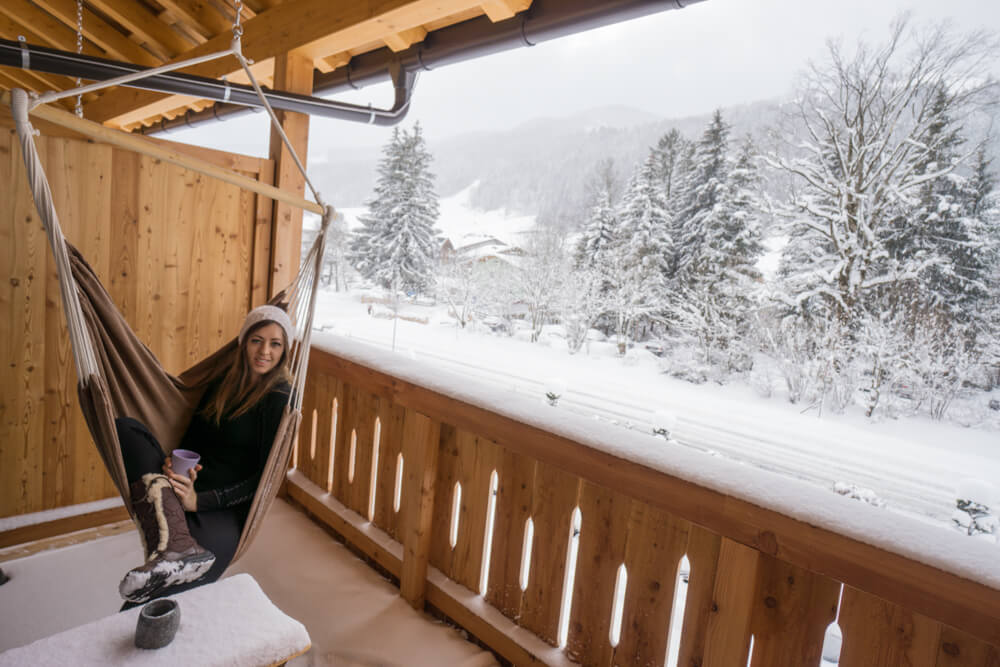 The thing about these little villages in Austria is you always feel thought of. I caught myself continuously thinking to myself, "wow, they've really considered every little detail."
It often feels more like you're staying in someone's home, or the very place the owner would want to hang out, when you lay your head to sleep each night.
Why I Chose Skicircus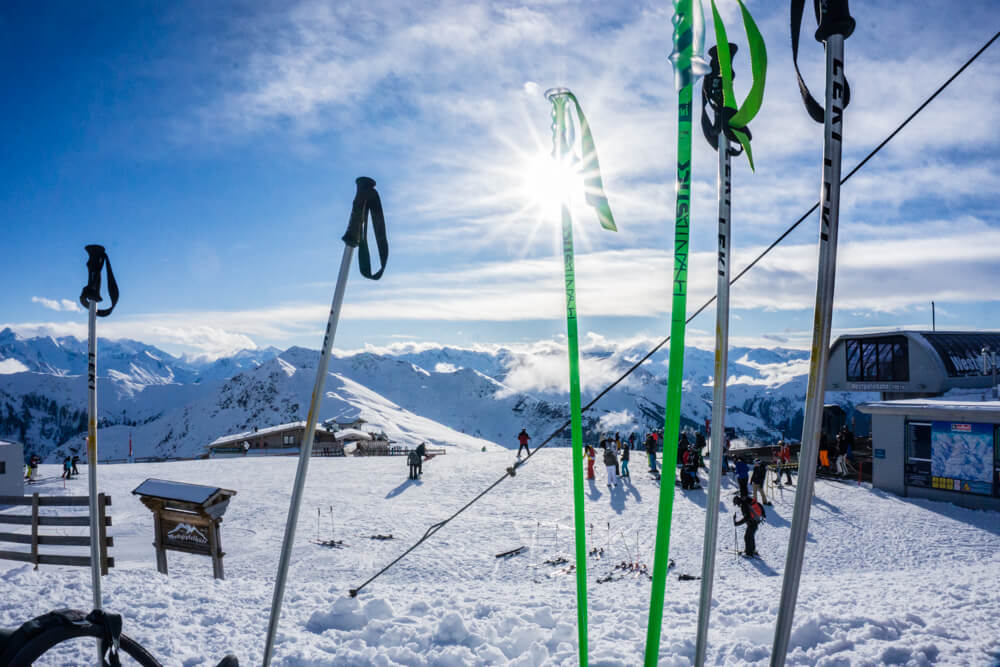 I'd visited Austria over the summer and fell in love with the gorgeous Alps. I had no idea that they looked even more stunning and were more fun to visit in the winter, though. There must be hundreds of ski resorts in Austria so it's not exactly easy to make a choice when it comes to picking which one to visit. Skicircus seemed like a good choice because of the huge variety it offers.
Skicircus just became Austria's largest ski resort a couple of months ago. A new gondola joined two regions of Austria — Salzburg and Tirol — widening the offering to 270km of slopes split amongst three different ski areas – Saalbach Hinterglemm, Saalfelden Leogang, and Fieberbrunn.
Here I'll break down what I thought of each of them:
Saalbach Hinterglemm: best overall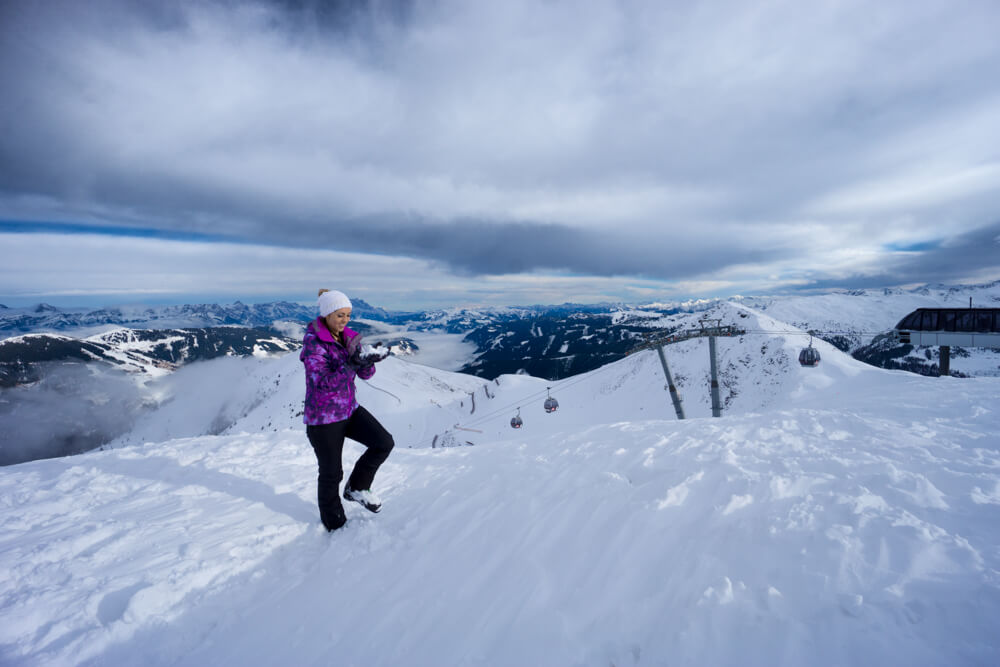 Now, normally going to the biggest resort would turn me off. I'd be scared it would be too crowded or gimmicky. In reality, more slopes means more space for everyone and tons of options regardless of skill level (I'm a newbie).
The small villages have a warm and welcoming appeal, and rather than feeling like a number which I'm told is more common elsewhere in the Alps, you feel more like a guest. Overall, I liked this one because of its accessibility for beginners. Saalabch Hinterglemm is the largest with the widest variety of slopes.
Saalfelden Leogang: best for beginners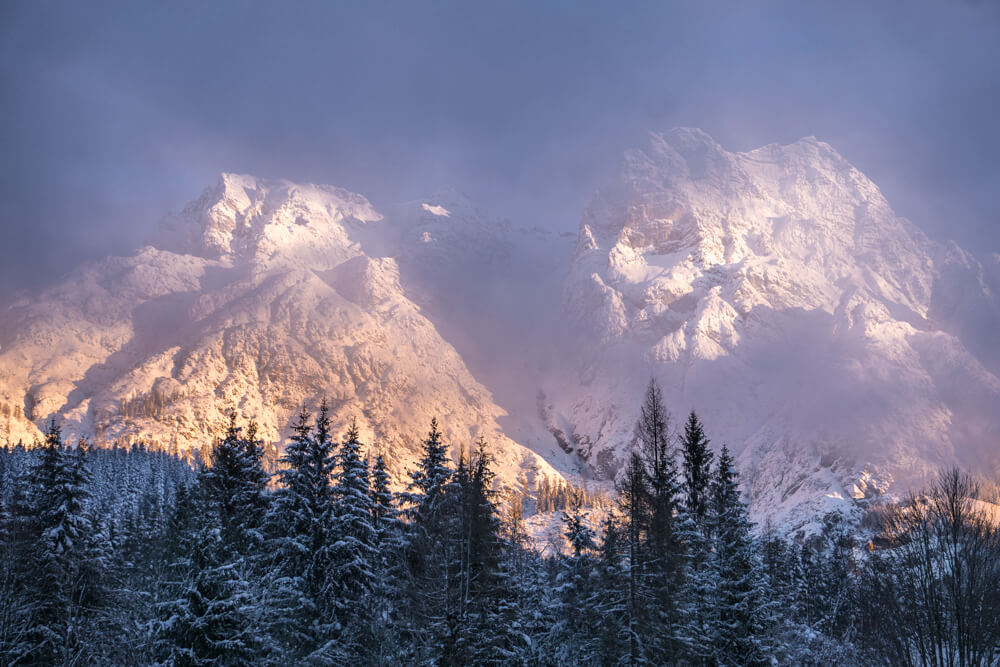 Leogang is famous for the gorgeous mountains all around and more blue-level slopes for beginners like me. Though Saalbach Hinterglemm was great as well, once I arrived at Leogang I realized that this one was even more accessible.
Fieberbrunn: best back-country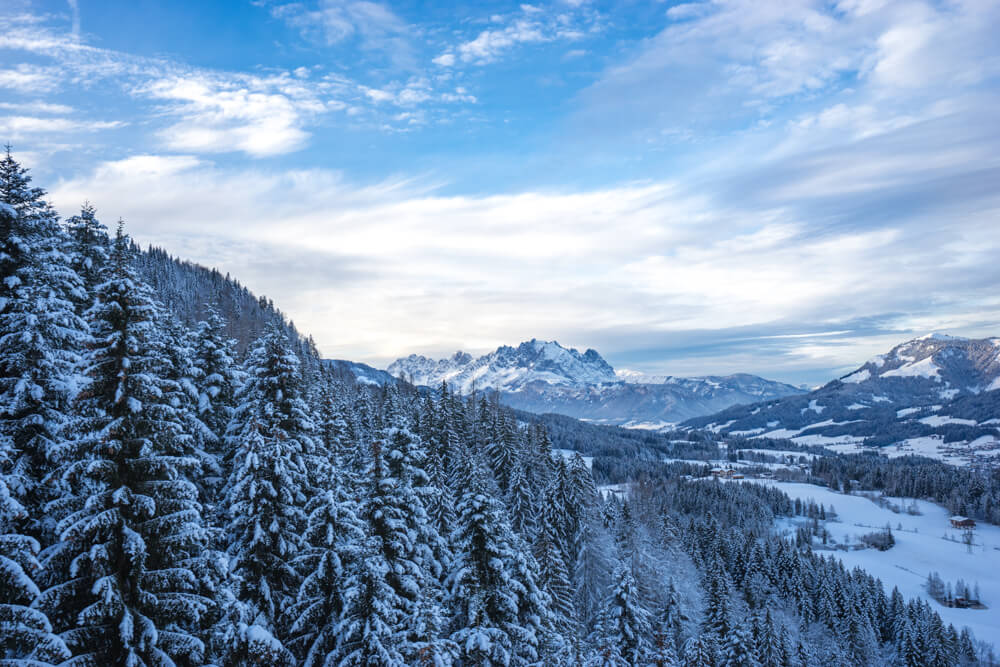 Fieberbrunn is better known for 'off-piste' or back-country slopes, which wasn't as attainable for me as a beginner skiier. However, if you have a bit of experience under your belt, this place looked magical to explore. The mountain views here are unmatched and I'll definitely be back someday to test my skills.
Prices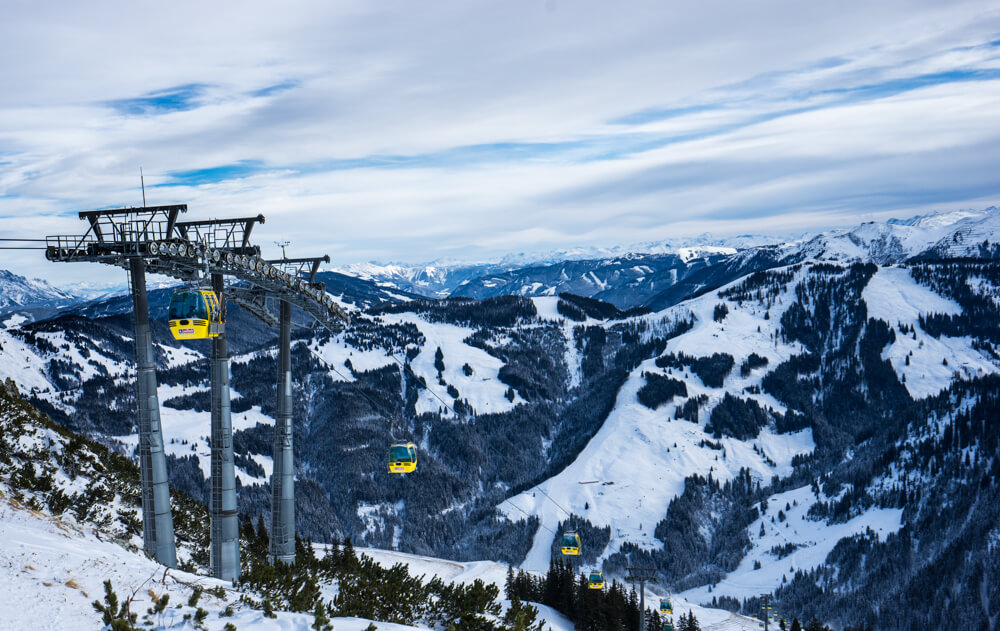 The lift tickets are also much cheaper than what I'm used to in North America, where they usually run at $100 or so for a day. In Saalbach, it was just €51 for access to hundreds of kilometers of slopes. Plus, I'm sorry to say it, but I find the Alps to be more beautiful than the Rockies, and the food is better, too.
The Conditions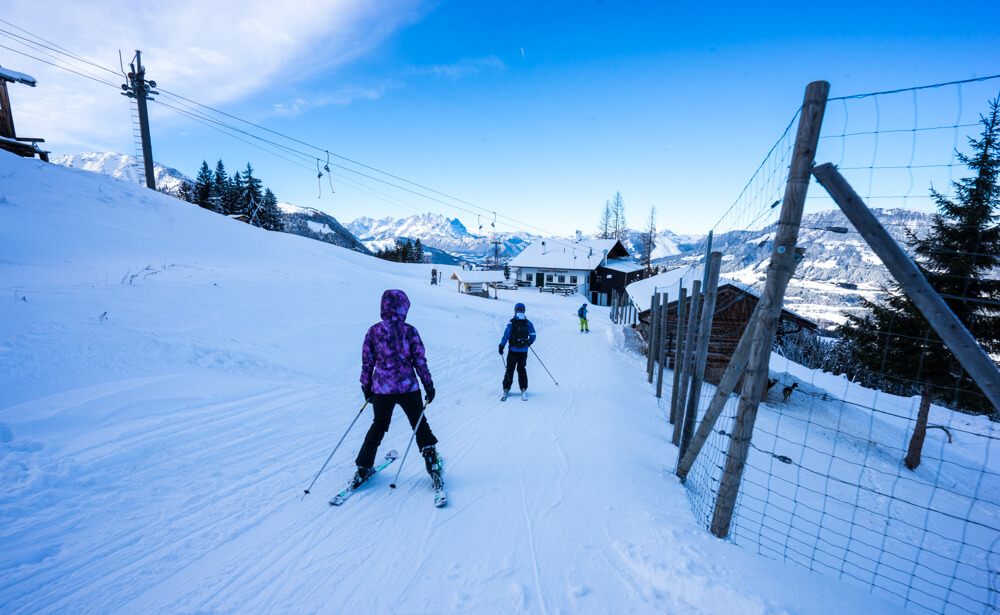 I've never spent this much time consecutively in the snow, but it was gorgeous and the perfect conditions for skiing day in and day out.
I had nine full days of snowfall while in the Skicircus. That meant that I had fresh powder to ski on every single day. We also got sunshine intermittently as well, so there were a few days with absolutely gorgeous scenery to look at while gliding down the mountains.
To get a better idea of the daily activities and what the slopes were like, my buddy Steve did a great job documenting it for YouTube:
Thanks to my awesome experiences there, I got addicted to skiing and even did it again a week later in Finnish Lapland.
Crowds
Just because Skicircus is larger doesn't mean it's suddenly swarming with people in every village. Each had retained its own charm and individuality; at least that was the case when I was there. I was surprised by this, and it made it even more worth visiting because I could fully enjoy the experience without having to be elbow-to-elbow with other visitors. That's pretty great considering it was the high season, so I can only imagine it's even better during the low season.
Final Verdict: Is Skicircus Worth It?
Absolutely! I can recommend visiting Skicircus to anyone at any level of ski experience. Not only did I have a blast on the slopes, but I got to enjoy some of the best views of Austria at the same time.
***
Have you been to Saalbach? Let me know in the comments!
*In the spirit of full disclosure, this post was brought to you in conjunction with Skicircus, however I never write positively about something I didn't love. Your trust always comes first. I genuinely nearly cried a little when I left and wish I could have stayed all season.