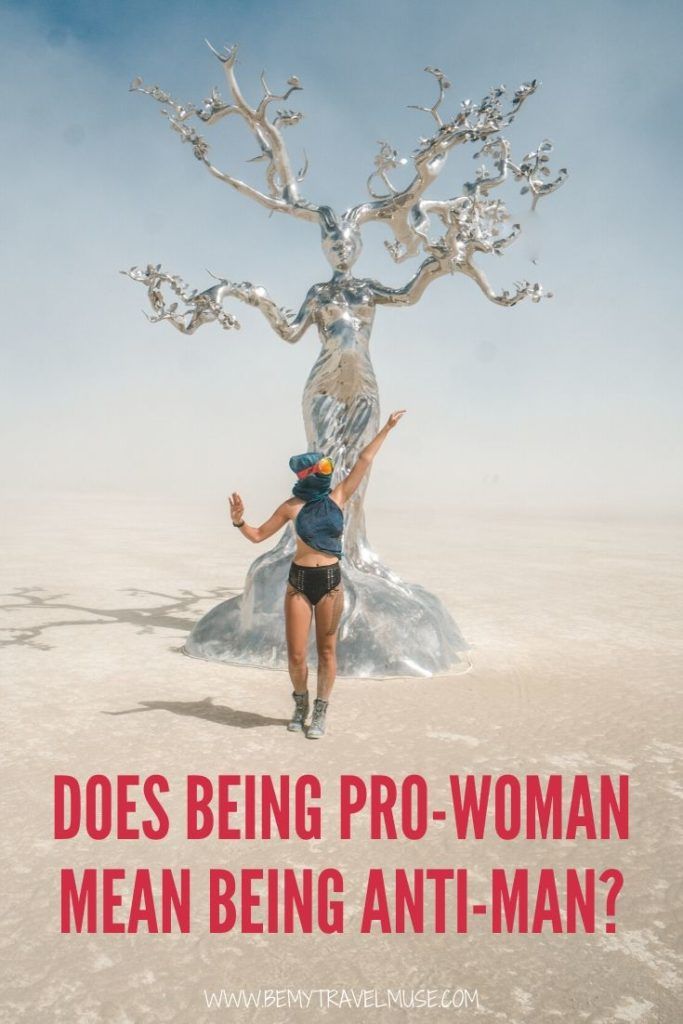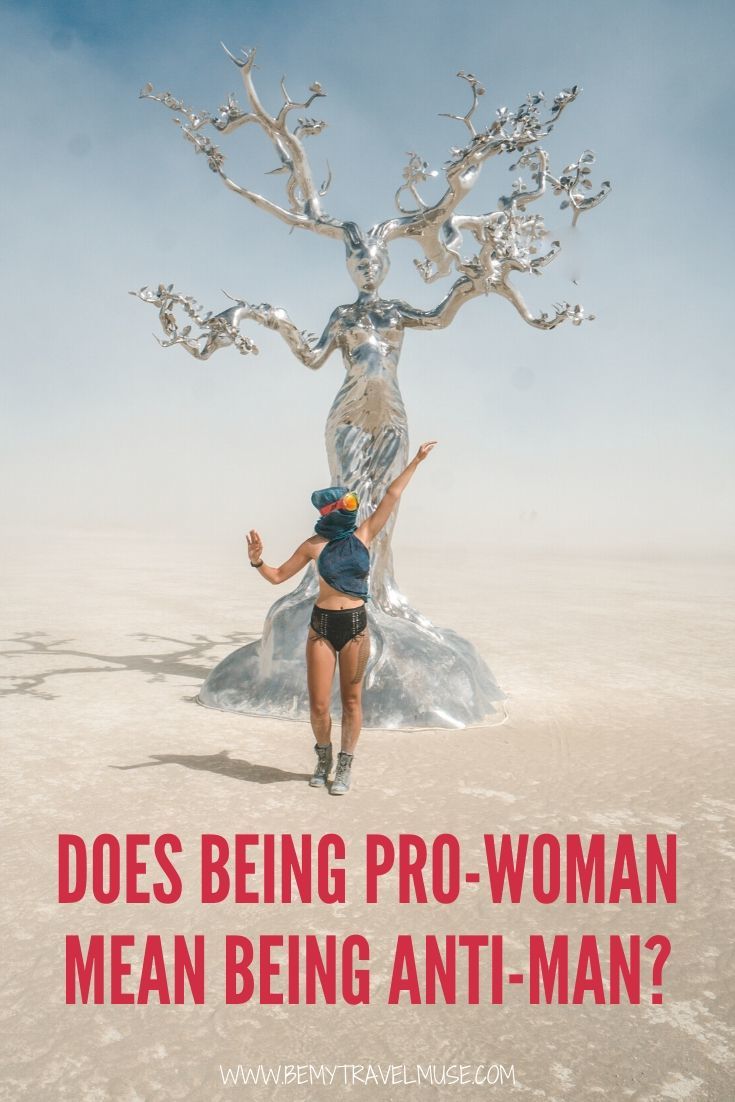 The other day while on the phone with my life coach I shared that sometimes I feel stuck on what to write. You know, the usual writer's block?
She asked me what I would say if I got to speak to everyone in just one sentence. I told her I'd tell the women of the world that we need to rise up and save the planet.
So that's what I have to say today, but in a few more sentences. Men, listen up too, because this is important.
What Feminism is, and Isn't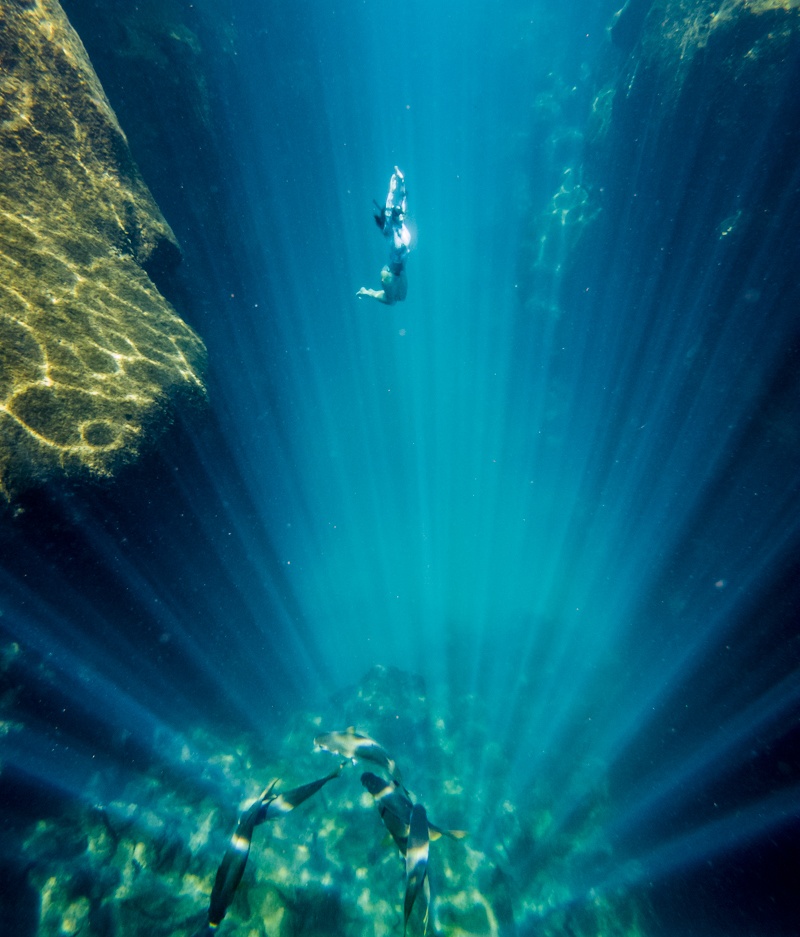 From time to time I've heard some women say that they're not feminists. They don't like the anti-male rhetoric that sometimes accompanies more extremist viewpoints. But is anyone who's using feminism as a way to bash men really a feminist if the definition of feminism is to wish for equality?
Here's the truth – being pro-woman does not mean being anti-man. It means being pro-equality. While we're at it, believing that Black Lives Matter does not mean that all lives do not matter, and being anti-war does not mean hating freedom. We can want to see change without being fanatical, and to anyone who takes any of the aforementioned personally – why?
I can tell my brother, partner, and best guy friends that the patriarchy is ruining the world and do they take it personally? No, because it's not an anti-man statement, and anyone who does take it personally probably needs to take a hard look at what's behind that.
Why would calling the current status quo that gives unchecked power to mostly white men bother any egalitarian, logical person? It might be convenient to paint women who want equality as anti-man, but it's just a tool. Pointing out toxic masculinity is not putting down all masculine traits, many of which are good and that both men and women possess.
A friend and I were discussing this and she pointed out that sometimes people find it easier to just get angry than admit they're part of the problem. It's easier to be a victim than to be willing to be wrong and change one's ways.
Is Society Supporting Men?
I believe part of the animosity on both sides stems from the shifting place of women in many developed societies around the world. Women no longer fit gender roles of the 19th century and want to be paid equally, given equal opportunity to education, and though female CEOs are still paid less than men, our numbers are growing. It's still not fast enough for my taste, and I prefer total equality, but I want to take an honest look at what's working against it.
In a world where men are raised to believe they need to be the provider, where does that leave them? In a world where men are told they can't be vulnerable, have feelings, cry, or be actual human beings with emotions, what exactly do we expect of them? While I find the men's rights movement laughable, I can see why it's gaining momentum. Some men aren't sure where they fit in anymore, and while some can handle that and are willing to move with the times, others are defensive and extremist.
Does the society we live in, and the world that we're creating through social media, create more divisiveness? As people become more extreme in their beliefs worldwide, I wonder how much of this is due to people being confused about where they fit in this world, and choosing to lash out as a result.
We Need to be In this Together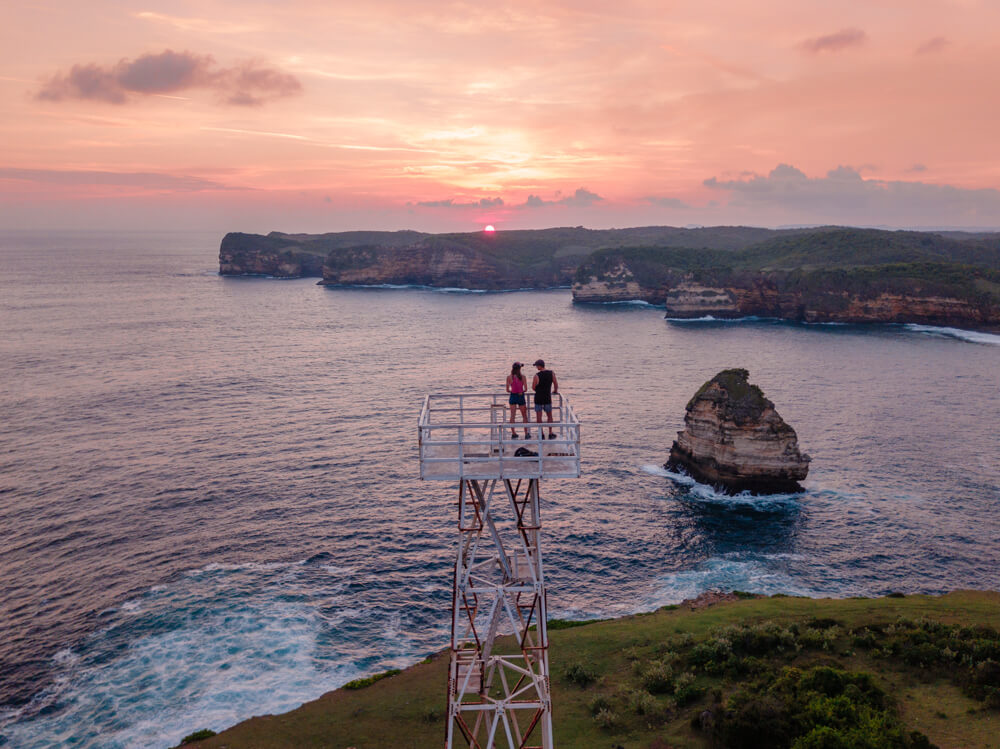 Can we advance forward without being in this together? I submit that we cannot. In our quest for a more equal world, both men and women have to be involved. Are things getting better? Looking back in history, yes, overall women have more rights now than they have had in the past several hundred years. We still have a long way to go. What's getting in our way?
I believe it's the isolation people feel these days. Though social media has done wonderful things in terms of connecting us and bringing injustices to light that weren't at the forefront of our news previously, it's creating more depression and isolation as well. It's also creating more rage.
People spend a lot of time getting angry on the Internet. I'm on the receiving end of it myself, from sexual harassment to YouTube comments telling me to, and I quote, 'cancel my life.' people love to get angry online in the same way that they do in rush hour traffic. Isn't it interesting that we're so willing to act on anger when surrounded by metal or a computer screen?
To those who are angry, I hear you. To those who are exhausted, I hear that, too. Moving forward has to involve us all, though.
I know that I won the ovarian lottery being born a white woman in the US. I haven't experienced the discrimination that many people have. Still, when my Uber driver the other day – somehow I always end up in deep conversations with them – asked me why it's rare that a woman cares about being independent and why he just sees us caring about our looks, I wanted to get mad. However I have to consider the motive behind his question. Is he trying to be offensive or to understand? I calmly explained that he has to consider the world we live in, full of Barbies and being told our value is in our looks, and he understood.
It has to be OK to ask questions that might be offensive sometimes, and it has to be OK to be on the receiving end of some harsh education without getting defensive. It has to be OK to be wrong. It has to be OK to explain things that seem like they should be common sense. Not everyone has our life experience.
I believe the answer is in turning toward love. While more people are getting angrier and more divided, people are also moving more toward spirituality than ever before. Meditation, Tantra, and most of the spirituality I'm familiar with is about doing what's best for humanity and the Universe. It's a realization and understanding that we all have masculine and feminine qualities, regardless of our gender identity or sex. It's an awareness that our energy matters and it's about growing self-efficacy. This is why I've championed solo travel so much and support women in my writing, even when some men say I'm being anti-man.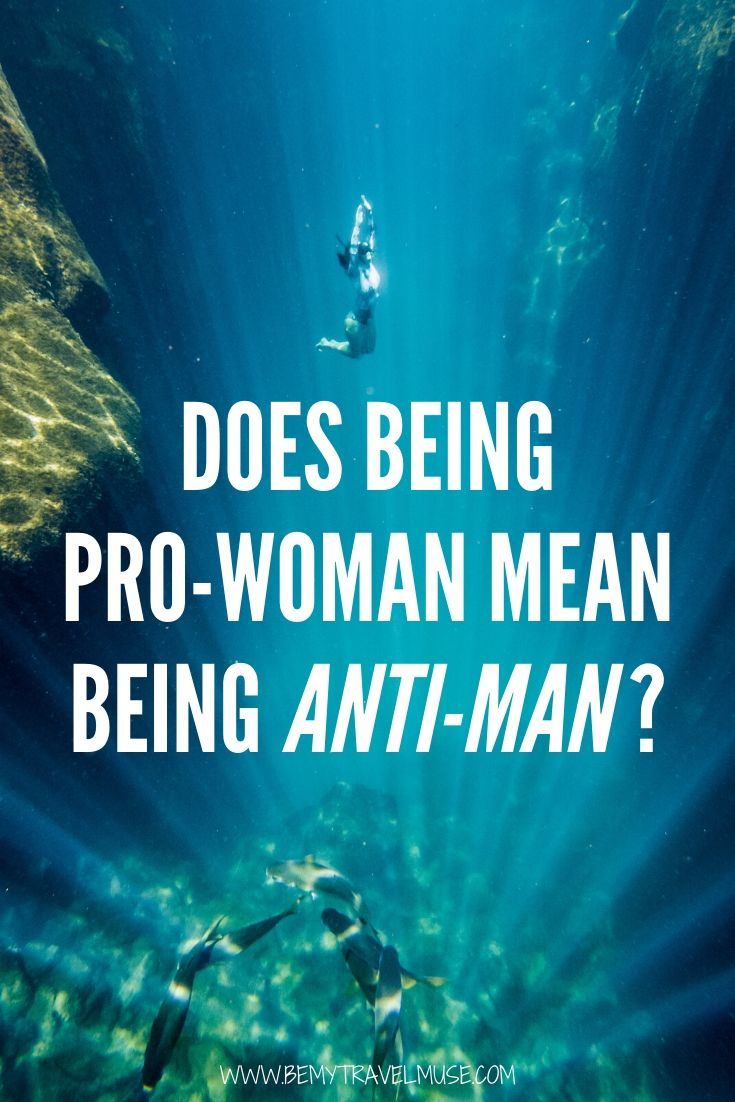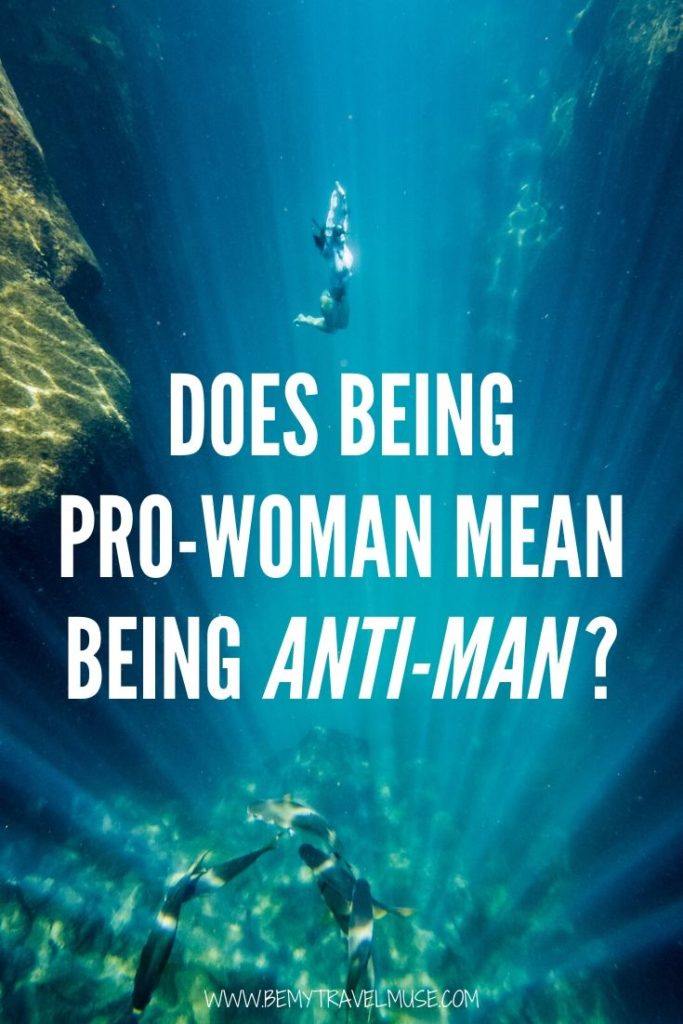 So many more men email me to say they're moved by what they've read, that they understand why women need women's trips and safe places online that are just for them. They know that they can safely support women while being strong men themselves. They know that as men, they can be pro-woman.
So please, drop the sword, empower yourself, and see each other as allies. Men are not the enemy, feminists are not the enemy. Anger and hate are the enemy.
READ NEXT: