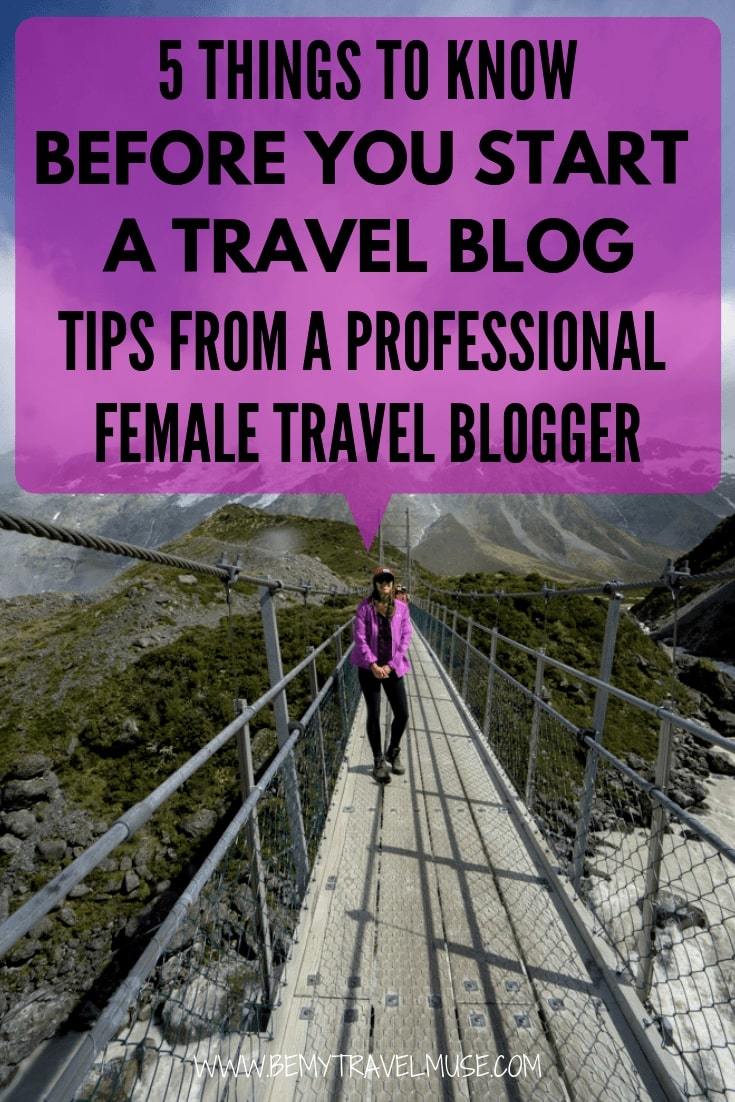 January 2018 update: I originally published this post over three years ago and realized it was time for an update. The advice that I gave back then is slightly different in today's landscape, so with that in mind and five years of experience under my belt, here's the update of how to get started as a brand new travel blogger, as well as a video with additional information:
Four years ago, I left California with a one-way ticket to Bangkok in my hand with a lot of dreams in my head and a blog that had a few entries about Coachella and my plans for an Asia adventure scribbled down. Since then, I've made a lot of mistakes (that I learned from, so it's OK!) and a lot of wins, too. These days, my blog and associated activities pull in almost as much as when I was working in finance, but it wasn't always that way.
How did I get here? If you're just starting out, or trying to figure out how to grow bigger, this is everything I know about starting a blog as a business:
Know why you're doing it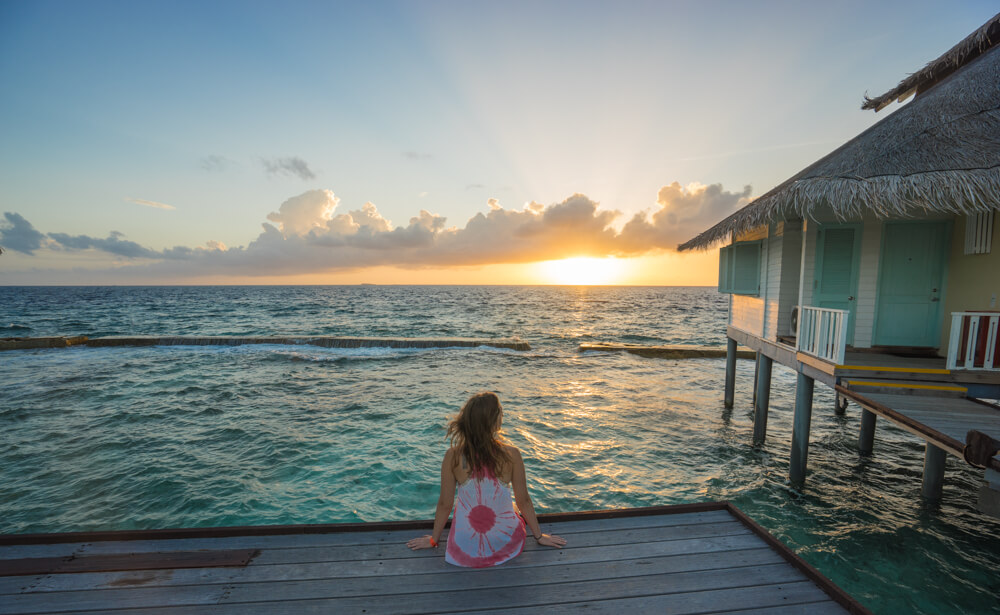 There are a multitude of benefits to running a travel blog: you have a chronicle of your memories, you can keep friends and family updated, you have a sense of purpose and work that keeps you stimulated (and your resume filled), or if you're like me, you simply can't not have a project you're working on. It's also pretty incredible to share your stories and find that people out there are actually interested. It blows my mind.
It's a two-way street, too. You're helping people whether by inspiring them and serving as their only source of support for a dream of traveling the world, or simply helping someone have a better vacation. With that in mind, whenever you write something or put your art out there, ask yourself what the 'why' is behind it, and you'll have more success.
There's a great TED talk on the subject, and it made me revolutionize the way that I ran my blog last summer. I developed a clear reason and direction for what I do, which is to encourage more solo travel. Every time I write, I think of the person (me four years ago, basically) who I'm writing to and whether or not it would serve her or him.
Know why you're doing it, and love your reason, and it will still reward you in the beginning when you're struggling to make money and feel like nobody's listening. Eventually your hard work will pay off.
Don't do what everyone else is doing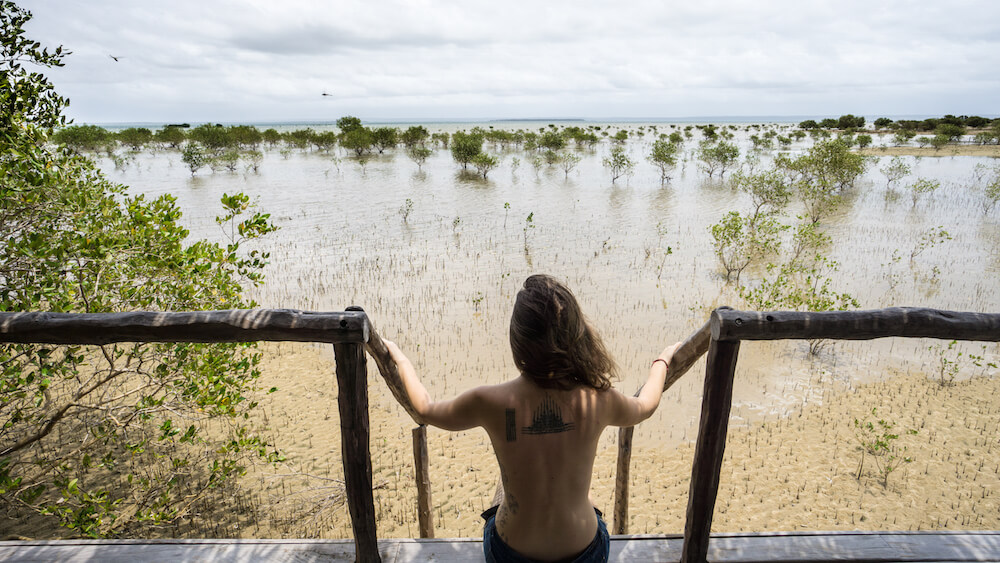 One of the biggest mistakes I made early on with my blog was not thinking outside of the box enough. I was doing what other people were doing that had brought them success, which worked eventually, but I could have gone farther more quickly by innovating.
What does the world need that it doesn't have yet? What can you contribute that nobody else is contributing yet? What sets you apart from everyone else? If the answer isn't clear, then just walk over to a mirror. YOU are what makes your site and perspective unique.
Think about what you love, and focus on that. The deeper into a niche you can go, the better you'll do. You'll find the people who also love that very thing, and they'll be your initial fan base.
I originally wasn't sure what my niche should be. I love the outdoors, I love cultural immersion, and I don't like all-inclusive resorts. I want something unique, I want to do things that are adventurous, and I travel alone. By default I turned into a solo female adventure travel blogger. By making what I love and who I am the theme of my blog, I never really feel like I'm working, and the clients who I work with come to me because they know I'm an authority on the subject of outdoor adventures and female travel.
I wouldn't have been happy focusing on luxury or budget or anything other than what I'm doing. Think about what it is that you love and would do even if nobody was watching. That's where your ticket to success is.
A course is a worthwhile investment
If you're new (or even experienced), naturally you're not already an expert in blogging. For most of us, this is a brand new industry and even if we have a little know-how in one area, there are several others that we have to become good at: Social media marketing, branding, finances, pitching, writing, photography, and business management.
The great thing about starting a blog is how cheaply you can get started, at least monetarily. With that said it will take a boat-load of time, but you can cut that down and be much more effective if you have the tools to get it right from the beginning. That's why I highly suggest investing in a course, particularly this one by Nomadic Matt. I've tested it, it's helped me, and Matt is an awesome blogging coach. This didn't exist when I started, so I learned a lot by trial and error that this course would cut out if I'd just known it from the beginning. Seriously, I can't recommend learning the ropes first enough.
I'm also a fan of this affiliate marketing course by Amanda Williams. The sooner you empower yourself to make passive income, the more money and security you can have in the long run. This was an early strategy for me and I'm so glad it was!
Consistency and volume
When you're first starting out, be as prolific as possible. Write for anyone who will let you. Commit to a regular posting schedule and keep it up. This isn't easy on the road but giving readers consistent material that they can look forward to, as well giving people more to look at when they do visit, will help you grow faster.
What can you realistically manage each week? Find a rhythm and stick to it as much as possible.
How to set up your site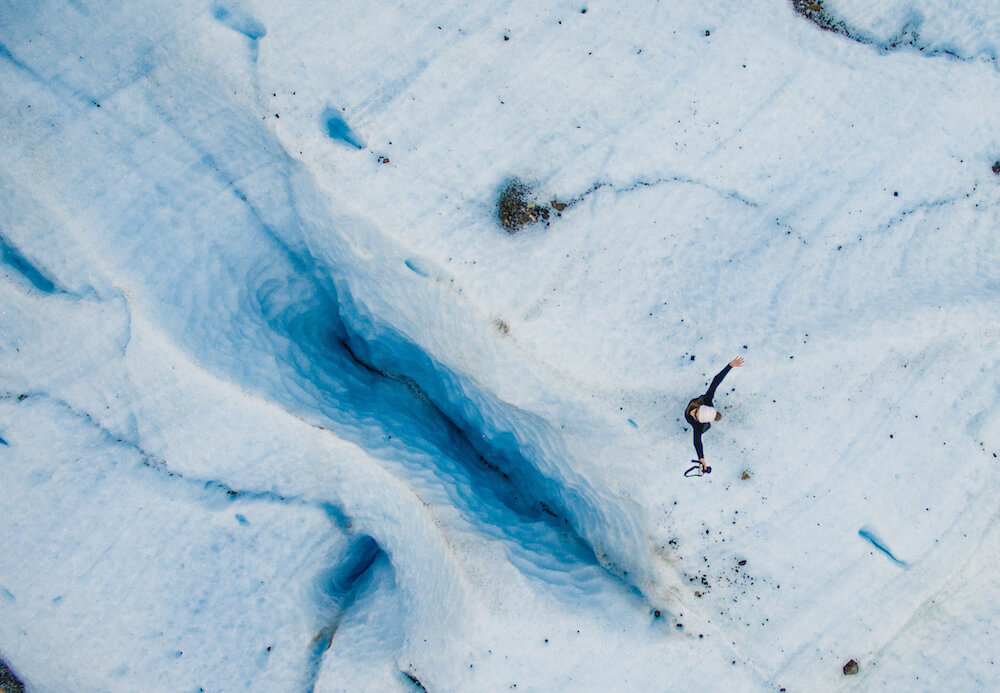 WordPress is the most user-friendly blogging platform that I'm aware of. It's free to download and fairly easy to navigate and understand. Here's a step-by-step guide to help you out.
First, you need to pick a name for your blog. Blogs with the words "backpacking," "nomadic," and name-based blogs are pretty common these days, so think outside the box a bit. Do a bit of Googling and see what kind of competition there is for a name that you have in mind. I find the more creative, the better.
Next, make sure that the domain you want isn't taken. You can do a quick search on any hosting website to see what is and isn't available.
I pay for more expensive hosting these days since there's a lot of content on the site and a fair amount of visitors, but in the beginning I did a cheap plan as it's not necessary to pay more at first. At the moment Bluehost offers the best service.  I would suggest springing for Domain Privacy Protection in order to keep your name, and especially address, private from the masses.
You have the option of signing up for one or multiple years of hosting. I've heard before that more years establishes more trust with Google. That said, Google's algorithms are ever-changing so it's really up to you what you deem best for your personal needs.
Themes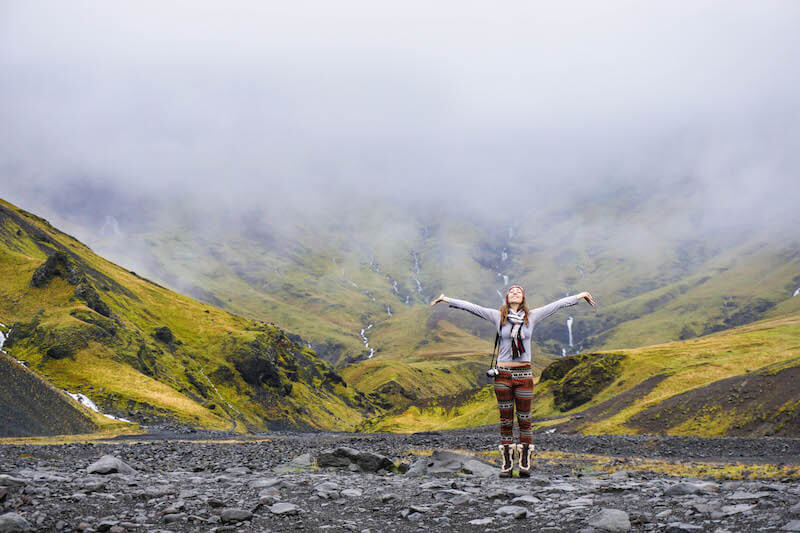 So you've secured your domain, bought hosting, and installed WordPress. The next step of setting up your blog is to select a theme, which is basically how your blog will look.
I started out with a free theme which I found by searching for free travel themes. I used it for almost two years before recently changing my theme to a cleaner look. The option you choose depends entirely on your budget and personal needs. A paid theme will have more support and will be easier to customize. Free themes also tend to have ads in the footers.
My new theme was purchased for $55 through ThemeForest. Because I had my site running for two years already, there were a lot of kinks to work out in order to make the transition. Starting with paid theme you love from the beginning typically eliminates this. I recently discovered Blossom Themes (affiliate link) which I think are so cute for female bloggers!
Most importantly, choose a theme that looks clean, without too many moving parts.  Remember that you have limited time to interest people in your blog. If it's boring, they may not be engaged. If there's too much going on, they'll click away. The confused mind says, "no."
Widgets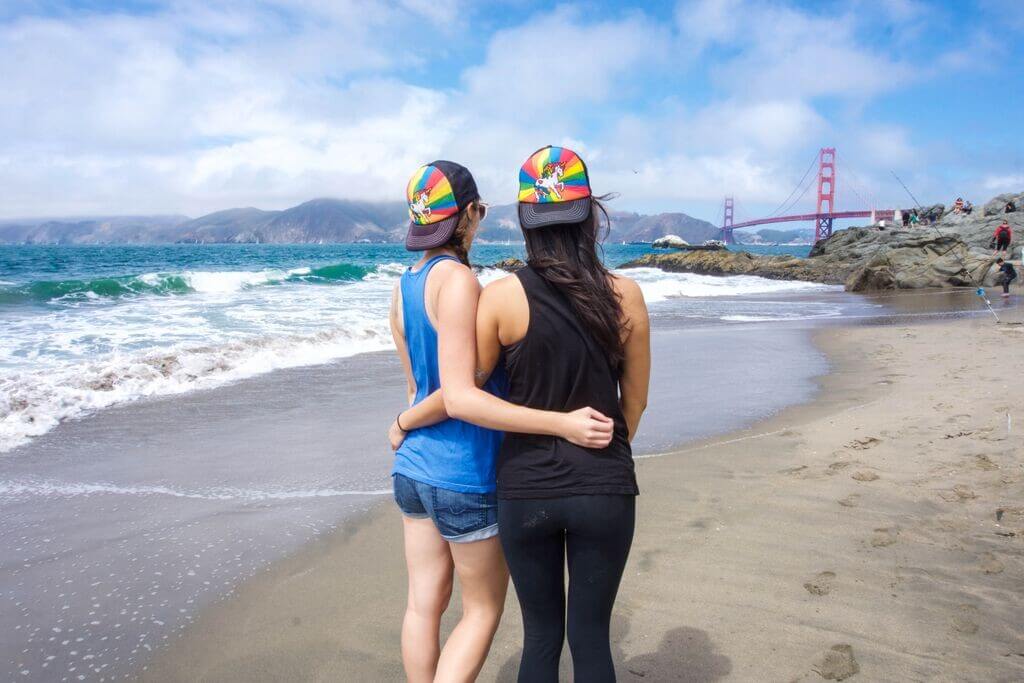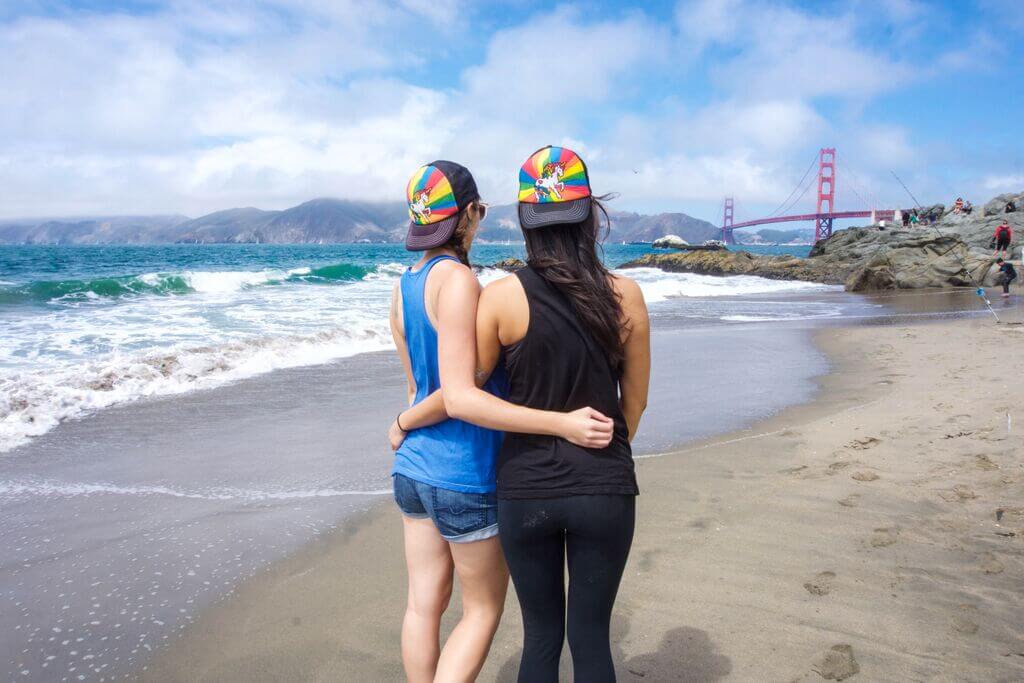 Widgets and plugins  help your blog run smoothly and help you promote your social networks. I use the following:
Digg Digg – an easy way for people to share your posts on social media
WordPress SEO by Yoast – search engine optimization made easy
Akismet – blocks most spam comments (and trust me, even in the beginning, you'll have A LOT)
nRelate – get people clicking on your other posts by displaying them at the bottom of each blog
FD Feedburner Plugin – start an RSS feed on Google feed burner for people to subscribe, then install this plugin to help manage it
Google XML Sitemap – make it easier for Google to crawl your website
Social icons – these often come with your blog theme and will allow people to subscribe to your various social media channels
Lastly, Be sure to sign up for Google Analytics, which will document the statistics of your blog, and embed the code in the footer language of your theme.
And then?
Once you have everything set up and have an idea of what your niche will be, it's just about getting started and persevering.
It will seem at first like nobody is listening, and it might feel like you're pouring your hard work into an abyss, but if you are putting stuff out there that is unique, helpful, visually appealing, and compelling, then you have a fighting chance.
Learn all that you can about things like search engine optimization, social media marketing, and entrepreneurship. Network with those in travel blogging and parallel industries, and always think of it as a business. Be creative, love what you create, and stay engaged.
Those are the basics for getting started! Stay tuned this week and next for more posts on the things that I did right, the things that I did wrong (and what I learned from them), which blogger course is the best, and more insider tips that I wish I knew when I started out.
For those of you who have been on this ride with me for a while, thanks for being part of the journey.
*Some links in this post are affiliate links to products that I use and stand by. Any purchase you make through these links gives me a small commission at no extra cost to you.