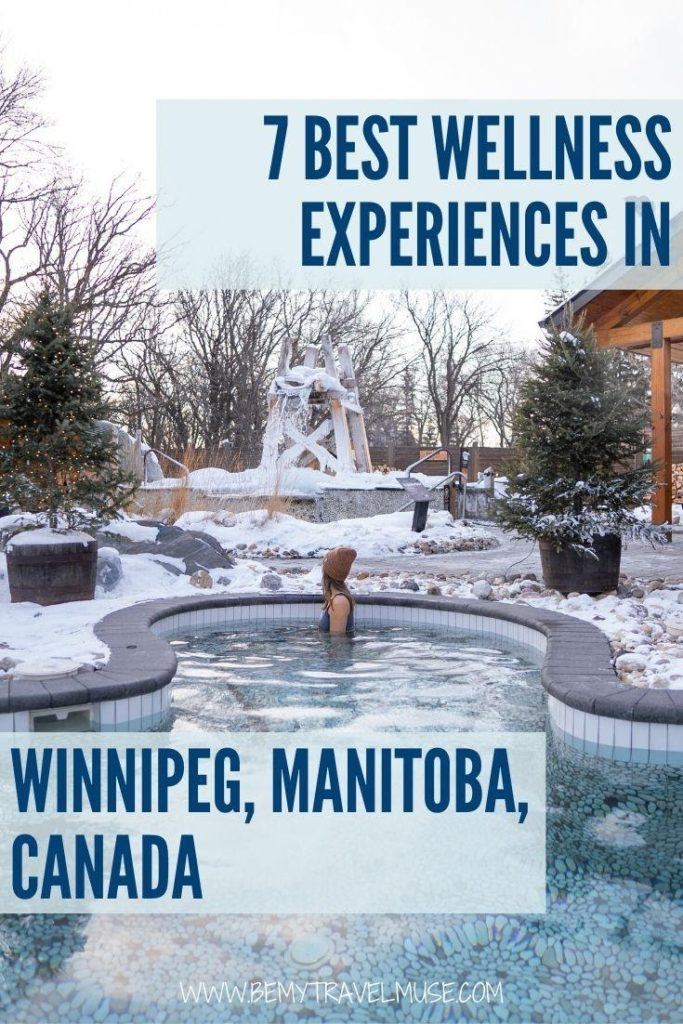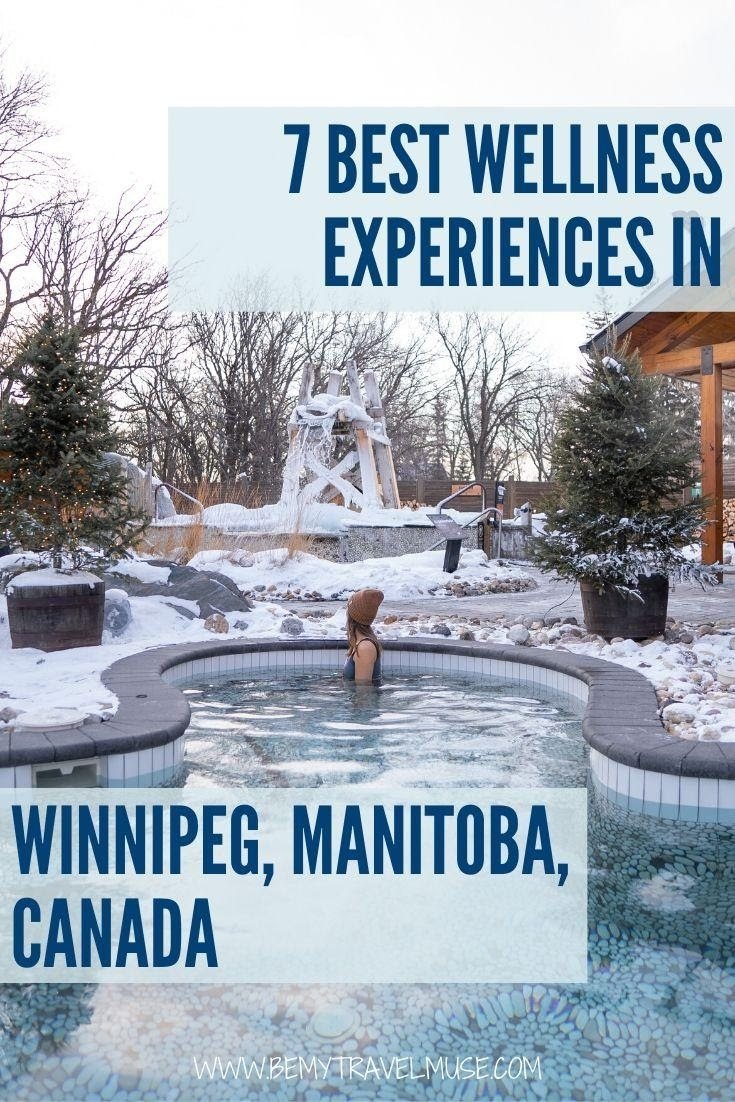 When visiting Winnipeg this winter, I wanted to keep up with my health and wellness commitment to myself. Thankfully, I found that the city and its surroundings had plenty of peaceful, relaxing, and meditative experiences to explore.
Ranging from spas to perfectly peaceful, natural experiences, these were the health and wellness experiences that helped me find my winter zen in Winnipeg:
Thermëa by Nordik Spa-Nature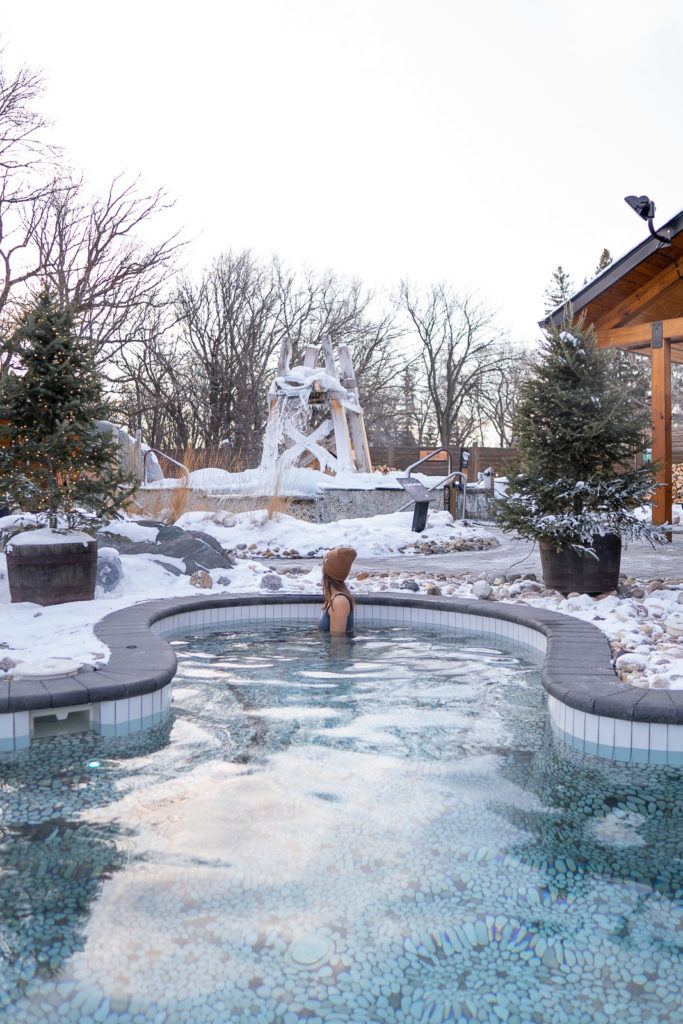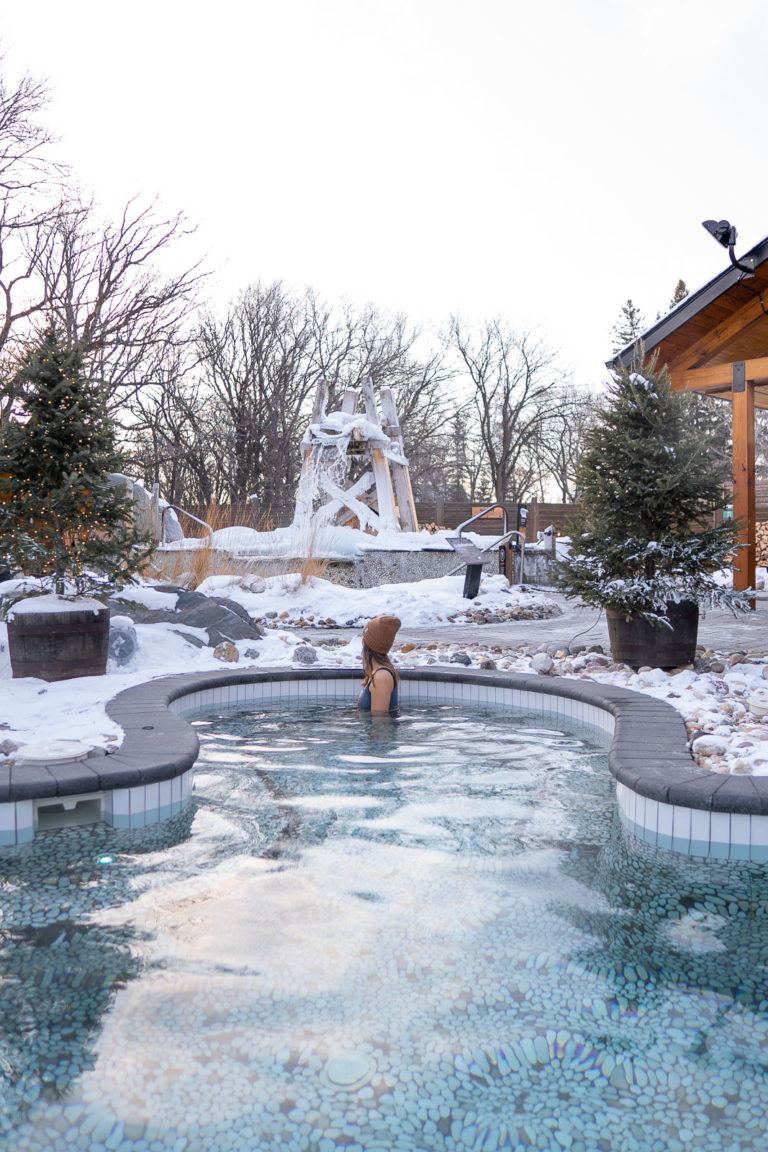 Similar to the Spa Nordik that I experienced in Québec and my old favorite, Vabali in Berlin, the Thermea Spa offers a complex with several pools of different temperatures, steam baths, saunas, and relaxation rooms as well as massages.
It wasn't until my first spa experience in Finland that I realized how wonderful this Nordic tradition is. Alternating between hot and cold has been shown to promote better circulation, and athletes often do it to speed up recovery time. I just love the body buzz!
Though considered a popular winter activity, the spa is open year-round and is located right in Winnipeg. Rates start at $71 for the thermal experience.
Whiteshell Provincial Park Falcon Trails Resort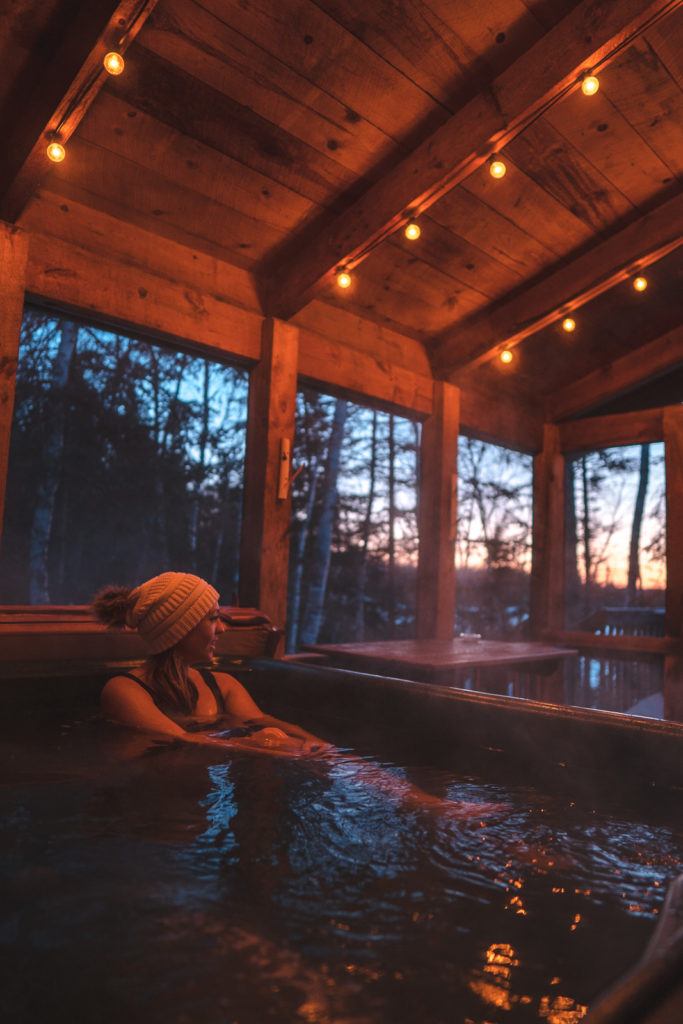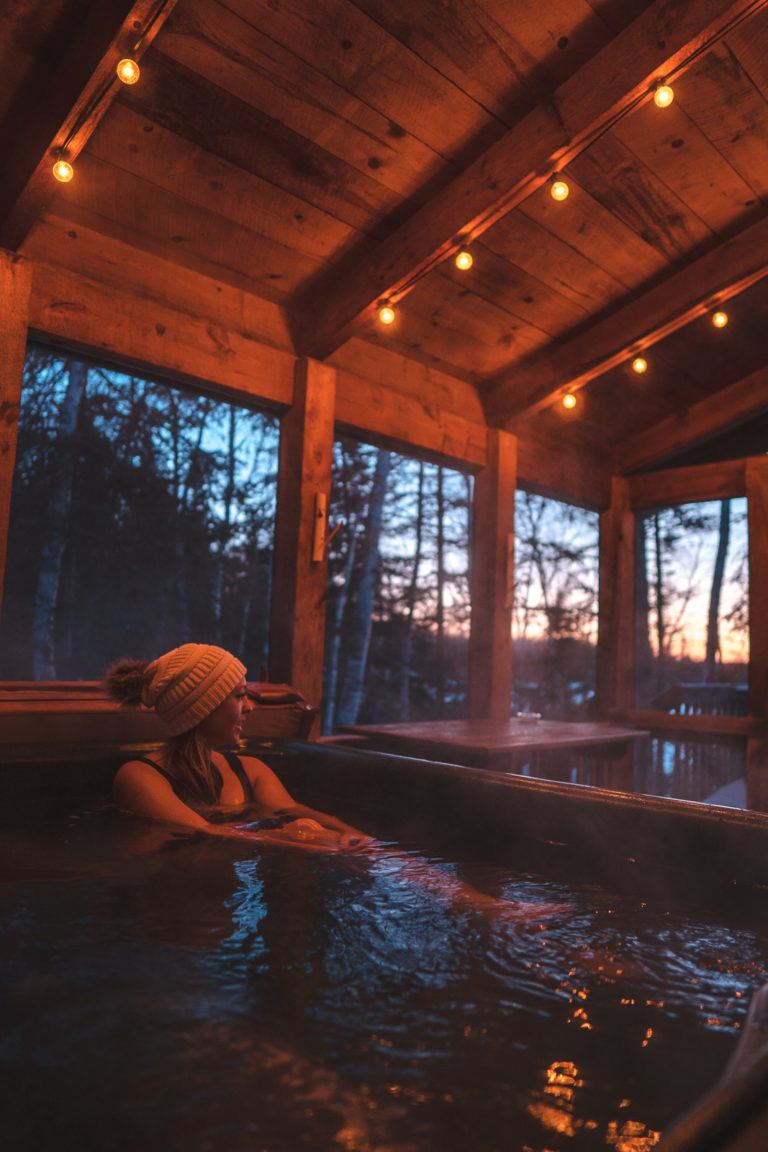 If you really want to get away from it all, east of Winnipeg is where you'll find a collection of provincial parks, including Whiteshell. In the summer, they're great for canoeing. In the winter, the lakes ice over and hiking trails turn into snowshoeing and Nordic ski trails. The winter hiking is magical, and best of all, you rarely have to share it with other people!
To get there, pick up an Alamo Rent A Car at Winnipeg James Armstrong Richardson International Airport (YWG) and drive east for about an hour-and-45-minutes. While it's good to look at road conditions before you go, I found the roads to be well maintained in and around Winnipeg and on the way to Whiteshell. You can read more about Winnipeg things to do, plus the experience of a hockey game in Canada, in my recent The Scenic Route article on Alamo's blog.
Sauna at The Forks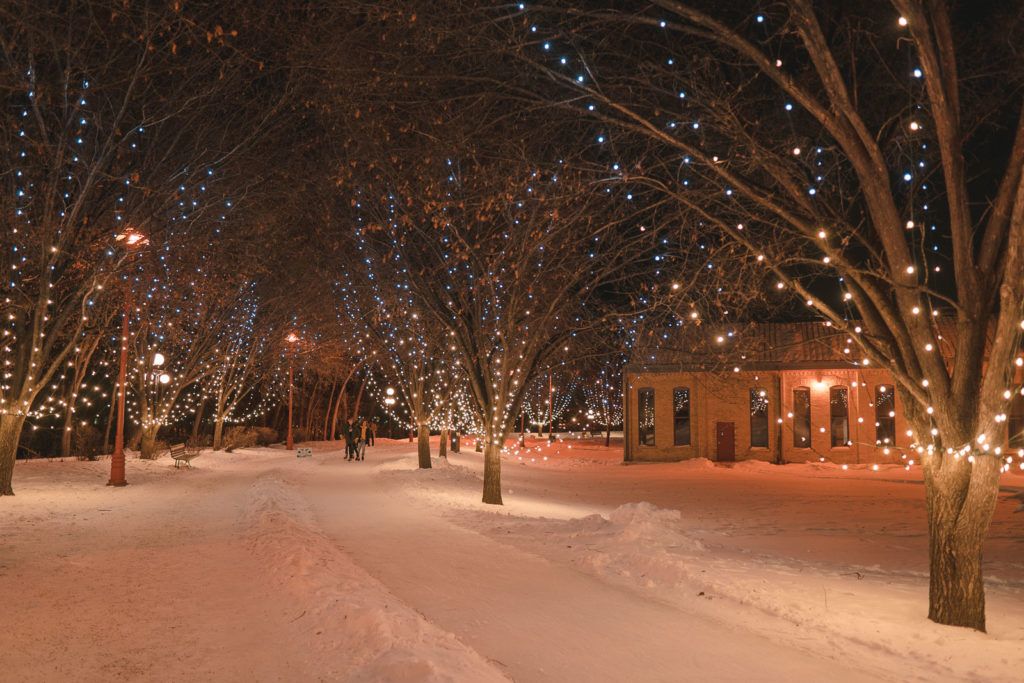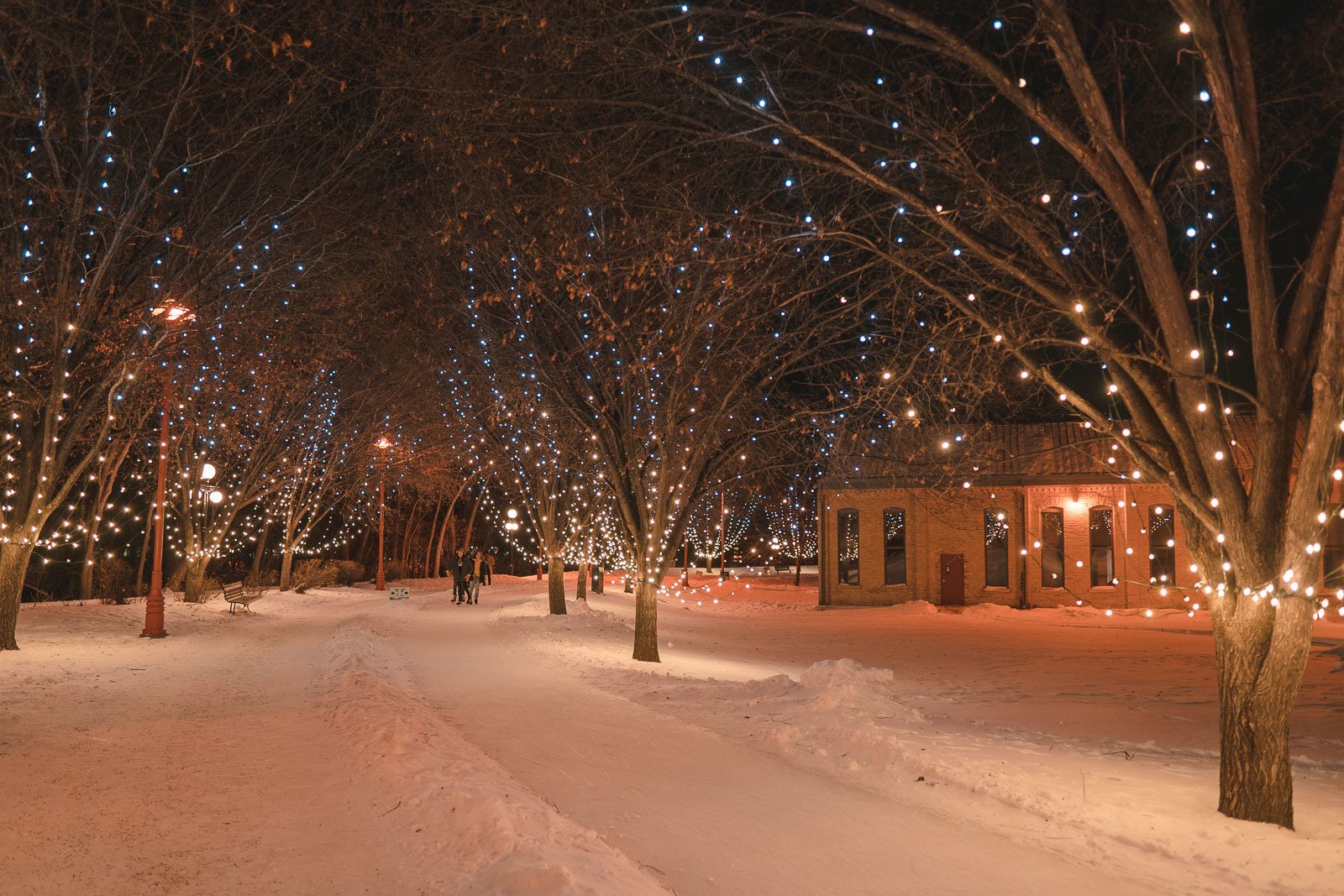 Want the benefits of a sauna without having to leave the city center? The sauna on the river at the forks is the perfect way to unwind! It's bookable by the hour or the night, and you can reserve a spot for $25 per person or $150 for the whole sauna.
FLOAT.Calm
FLOAT.Calm (pronounced like "Float-dot-com") specializes in Reduced Environmental Stimulation Therapy (R.E.S.T), more colloquially called "float therapy." In theory, it's similar to a tanning salon where you pay for a certain period of time in their facilities, except you're lying down in a pod of water, not a tanning bed. Here's the catch, though: high contents of Epsom salt make the water incredibly dense, so you float on the top of the water without even trying.
Meanwhile, the light-proof, sound-proof pod eliminates all sensory input. (This is called "sensory deprivation.") These effects work together to create a deep state of relaxation which is restorative for mental, physical, and emotional health and facilitates disconnect. Float therapy is conducive for meditation, pain management, and relief from stress, anxiety, and depression, to name just a few of the numerous benefits.
Winnipeg Insight Meditation
The Winnipeg Insight Meditation Group is a volunteer-led community which meets weekly to practice meditation, mindfulness, and more. Built on the core values of compassion and community support, WIMG provides ample opportunity to meet others who are equally passionate about meditation and wellness. The group conducts weekly "sitting sessions" consisting of silent meditation and group sharing based on mindful speaking and listening.
Kadampa Meditation Centre Winnipeg
Kadampa Meditation Centre Winnipeg offers six weekly drop-in classes all over Winnipeg which are open to all levels of experience. "We try to present Buddha's teachings in a way that is accessible to everyone, and no religious obligation is required," the centre states. Classes are conducted in a topical series format, but you can start with any class, as each still makes sense on its own. The classes don't require that you reserve a spot ahead of time, either — you can just show up and learn!
Yoga Centre Winnipeg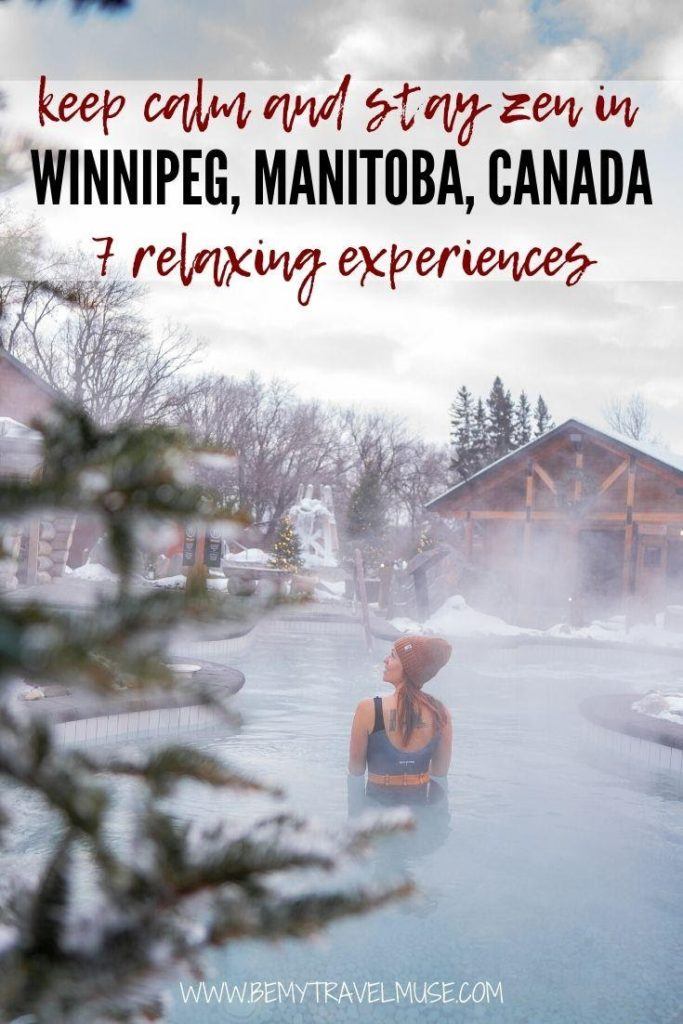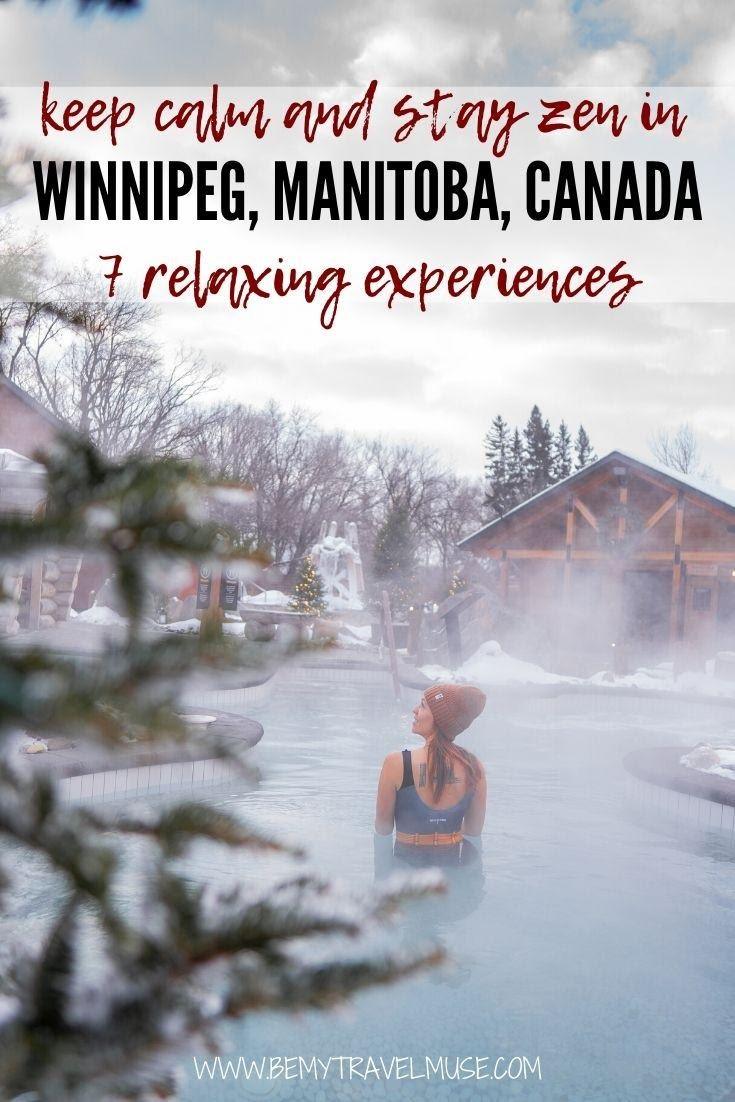 Yoga Centre Winnipeg offers 12 different types of yoga classes across all levels and styles. From an easy beginner class to a challenging vinyasa flow to a deeply relaxing routine, YCW has it all. The centre even offers a less-commonly seen style of yoga, Kripalu, which it describes as "a gentle form of hatha yoga which aims to cultivate awareness and compassion" which "teaches yoga postures and basic breathing techniques with the emphasis on non-judgmental observation of the inner senses, thoughts, and emotions." The centre also offers a series of workshops, like Introduction to Meditation and Yoga Nidra.
While Winnipeg might not be thought of as a typical spa holiday, I found that the area had a lot to offer for those looking for peace and quiet, relaxing sauna experiences, and beautiful surroundings regardless of the season. To me it's an underrated gem with so much more to offer than meets the eye.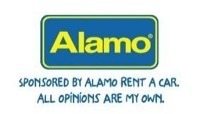 *This post was brought to you in collaboration with Alamo Rent a Car. All thoughts on amazing Winnipeg are my own.