You never know where your next great meal could come from. It could be tucked down a quiet alley in Bangkok. It could be smack in the middle of noisy Old Town Hanoi, from a cart on the street. Sometimes it's at high-end establishments, replete with white tablecloths and clinking champagne flutes.
In Southeast Asia, however, the best meals are usually at the most humble of eateries: a street cart, a fluorescent-lit dining room with plastic chairs, or a roadside shack with a hand painted sign. This part of the world doesn't care about ambience — it's all about flavor. And Southeast Asian cuisine brings the flavor in spades. It's difficult to narrow down such a breadth of culinary choices into one small list, so here I focus on the lesser-known specialties from each country. Here are the top ten meals in Southeast Asia:
The Top Ten Meals in Southeast Asia
1. Banh Xeo — Crispy Pork and Shrimp Pancake — Vietnam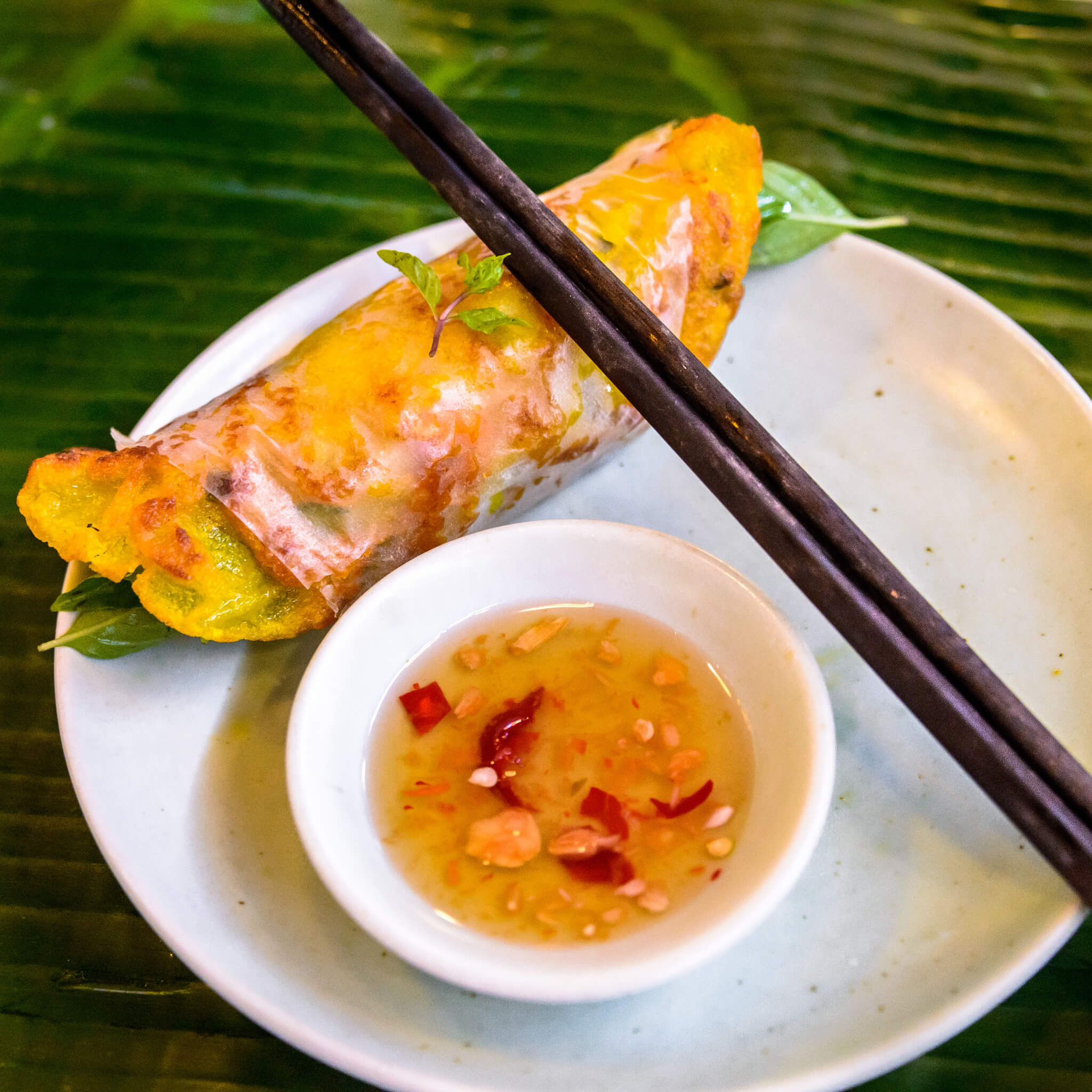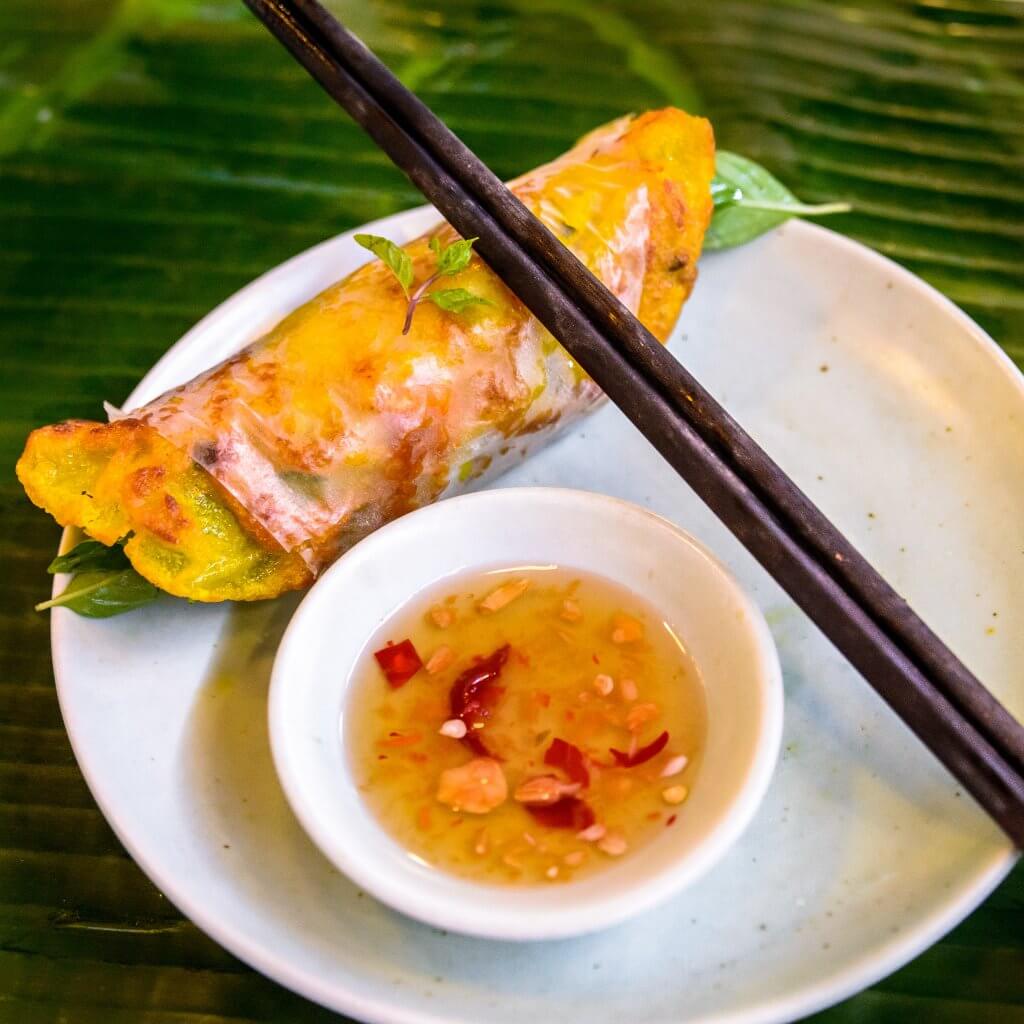 I have raved ad nauseum about this simple-yet-delicious Central Vietnamese meal, and I'm about to do it again. Banh Xeo brings it all: contrasting textures, hearty and satisfying flavor, and a dash of freshness. Juicy shrimp and hearty minced pork are fried in a wok, then stuffed into a gorgeously crispy rice-and-turmeric shell. Bean sprouts and fresh herbs punctuate the savoriness, giving it a lift that keeps you coming back for more. Wrap it up in a rice paper, dip it into briny nuoc cham, and you'll have a flavor explosion that will linger in your memory for years to come.
Where to Find It: It's a specialty of Hoi An, but you can also find it on menus in Hanoi and Saigon.
2. Babi Guling — Slow-Roasted Pork — Indonesia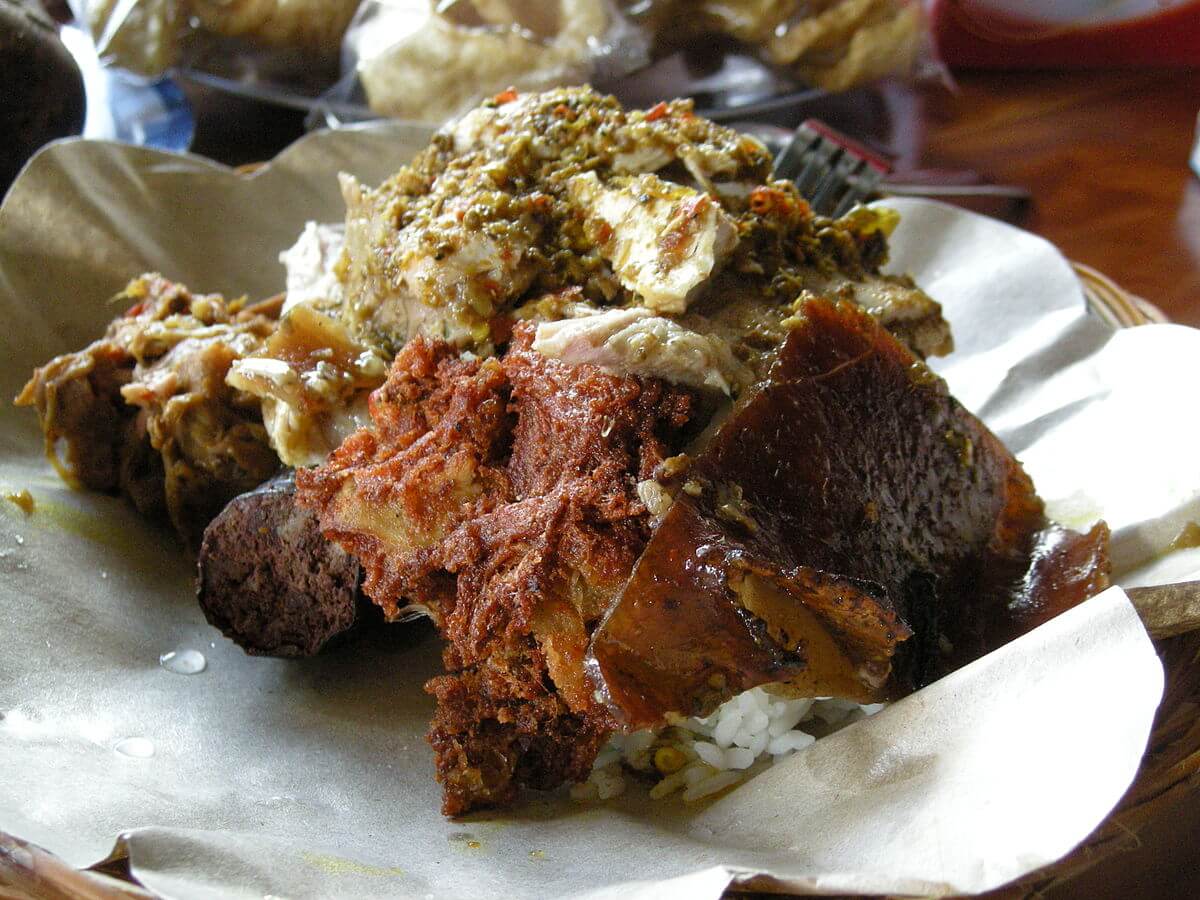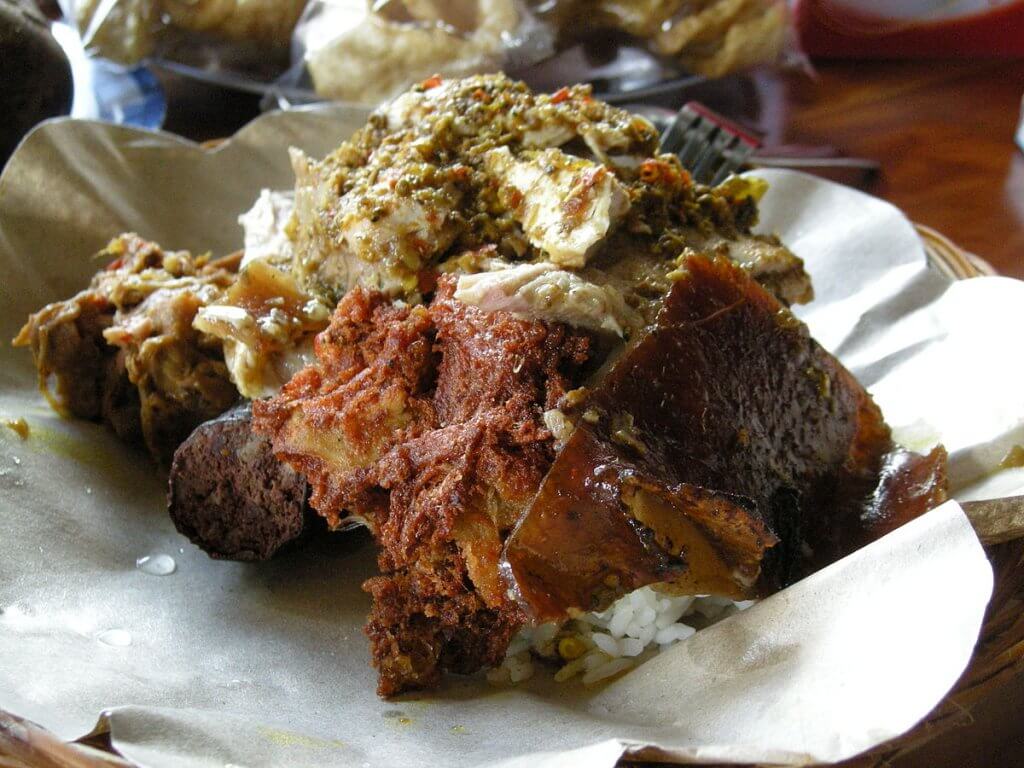 It was a toss up between Indonesia's babi guling and the Philippines lechon baboy — both slow-roasted pork dishes are delicious. I gave it to babi guling for a couple of reasons: consistency and spice. In the Philippines, the best place to get lechon is in Cebu, where the Sprite-soaked crispy skin is a piece of crackly heaven. But outside of that island, it can be hit-or-miss. The Indonesian dish not only includes the same ingredients all over the island, but it also packs in several layers of spice. Sweet spice from ginger, galangal, and lesser galangal. Earthy spice from fresh turmeric and black peppercorns. And fiery spice from loads of birdseye chilis. In addition to the briny shrimp paste that pervades all things Balinese, it obliterates all corners of your palate.
Where to Find It: In mostly-Muslim Indonesia, it's hard to find pork outside of Bali. There are several famous babi guling restaurants throughout Bali and the Gilis. You can check out more Indonesian dishes here.
3. Khao Soi — Crispy Noodle Curry — Thailand or Laos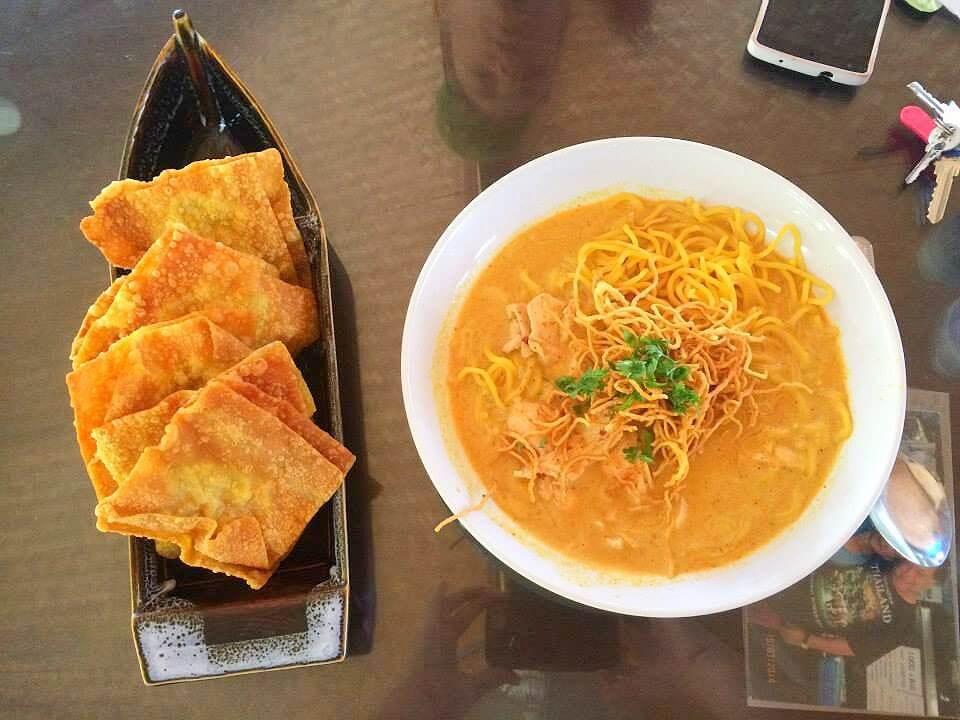 Some call it a curry, some call it a soup. It's true nature is entirely dependent on where you're eating it. In Laos, it's a clear-broth soup with egg or rice noodles and minced pork. But in Northern Thailand it achieves legendary status. A coconut milk and turmeric sauce cradles pillowy-soft cooked and crispy-fried egg noodles, giving a texture bite that most curries are missing. Fried shallots bring a hint of sweetness, fried chilis a hit of tempered spice. A shot of lime rounds everything out with just enough tang to lift everything up from "just another meal" to "one of the best meals I've ever had." Usually served with chicken or beef, you'll have a hard time not eating this every day.
Where to Find It: This dish is a staple of Northern Thailand — good luck finding it in the south, or anywhere outside of the country. Chiang Mai's restaurants are a fun way to find your favorite version of this dish, but it can be found in Pai, Chiang Rai, and other Northern Thai cities.
4. Fish Amok — Fish Curry — Cambodia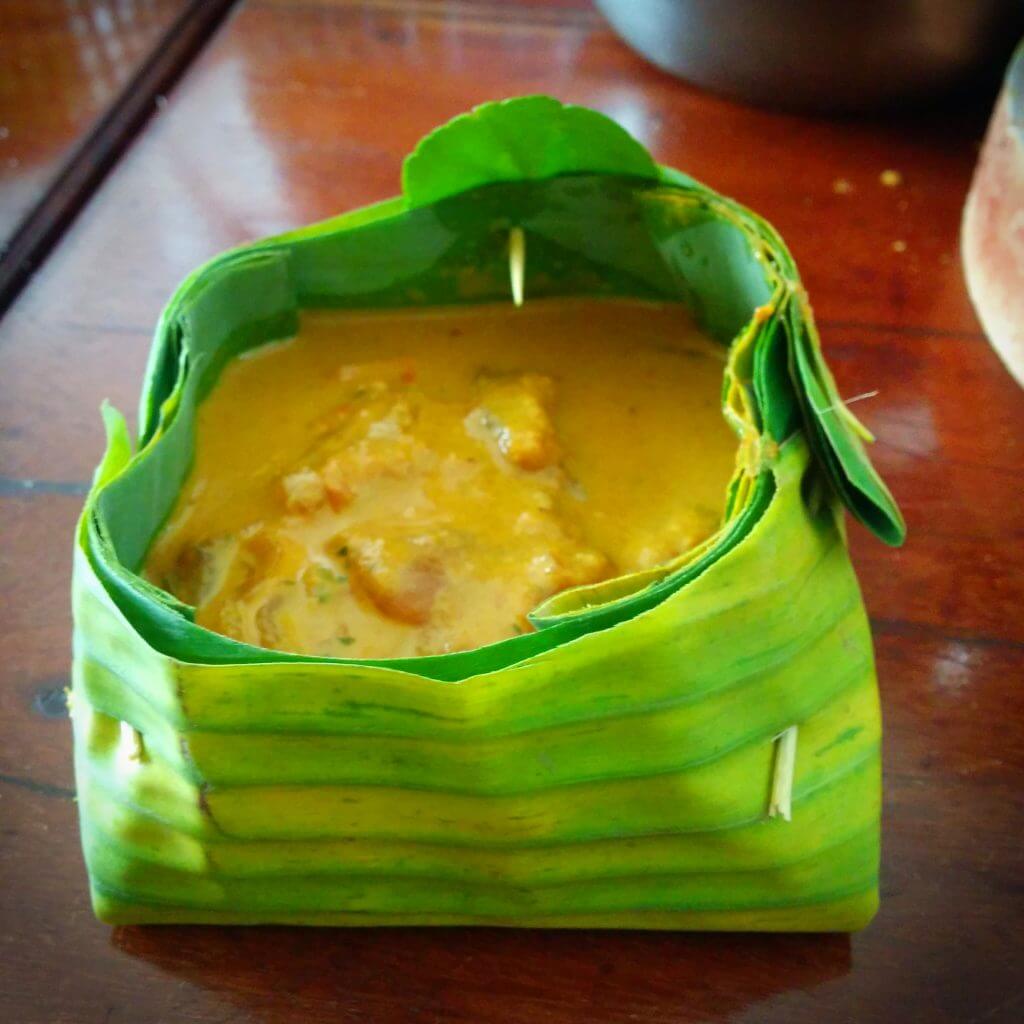 Poor Cambodia. It's so often overlooked as a culinary destination in Southeast Asia. Yes, Cambodia is sandwiched between spicy Thailand and French-influenced Vietnam. But it has plenty to offer the hungry traveler, if only they knew where to look. And nothing is a better testament to the cuisine than Fish Amok. If you like your sweet with hit of tart, you'll fall in love with the thick, almost custard-like sauce that forms the base of this dish. The ginger-galangal-turmeric trifecta is back, ground down into a paste. Into all this spicy, earthy goodness, tart lemongrass and kaffir lime leaves create the perfect tart tang to cut through it. A little hint of chili a splash of coconut milk round everything out. Tossed into a banana leaf with freshwater white fish and steamed until done, it is perfection on a plate.
Where to Find It: You will find this dish on menus all over Cambodia, no need to make a special trip for this one!
5. Chili Pan Mee — Stir-Fried Wheat Noodles — Malaysia
This iconic noodle dish is served two ways: wet or dry. Both are excellent, but the dry version really speaks to my soul. Thick, hearty wheat noodles are smothered in a just-fiery-enough caramelized chili sauce. This is then topped with seasoned minced pork, crispy fried shallots, dark and light soy sauce, and crispy-fried anchovies. Yes, anchovies. It sounds gross, but they lend the perfect umami crunch to offset the fiery chili. Many places also serve this with a poached or soft-boiled egg — break the yolk, shovel it down, and thank the universe that you are a human with tastebuds.
Where to Find It: The best place to find this is in Kuala Lumpur — there are several restaurants and food stalls in the markets that offer it.
6. Som Tam — Green Papaya Salad — Thailand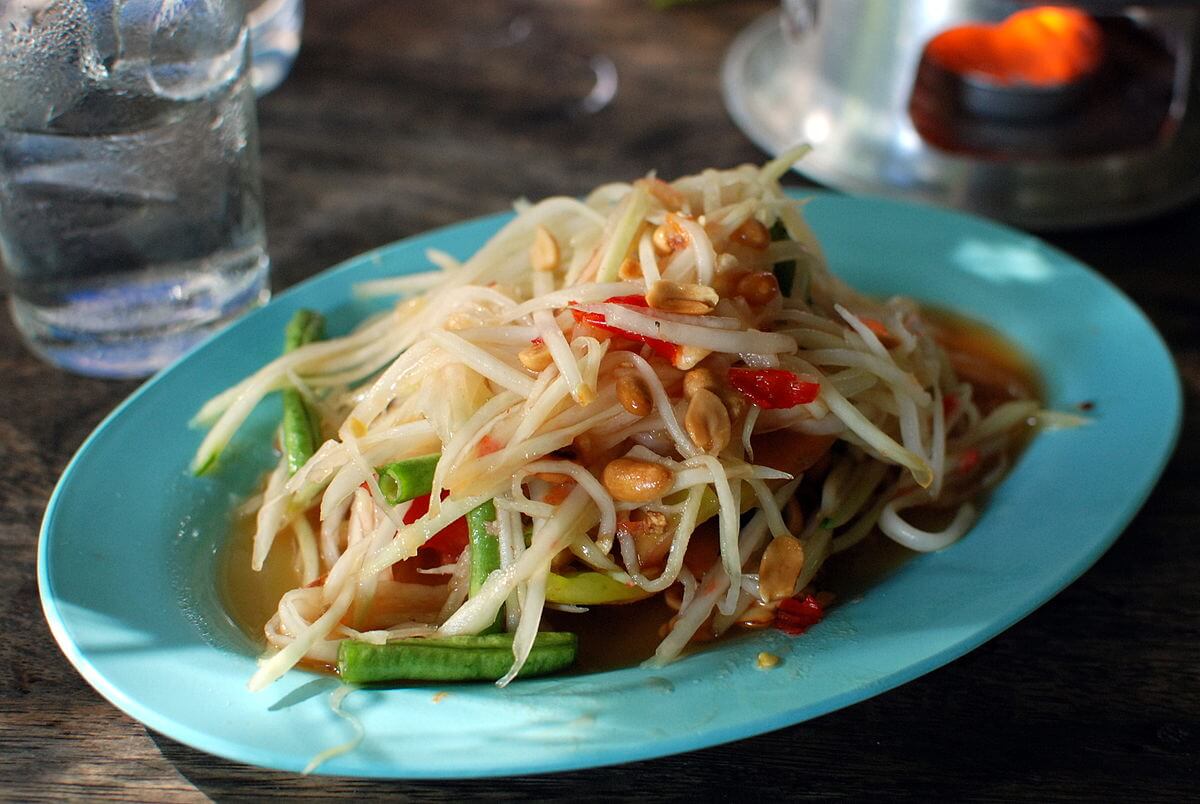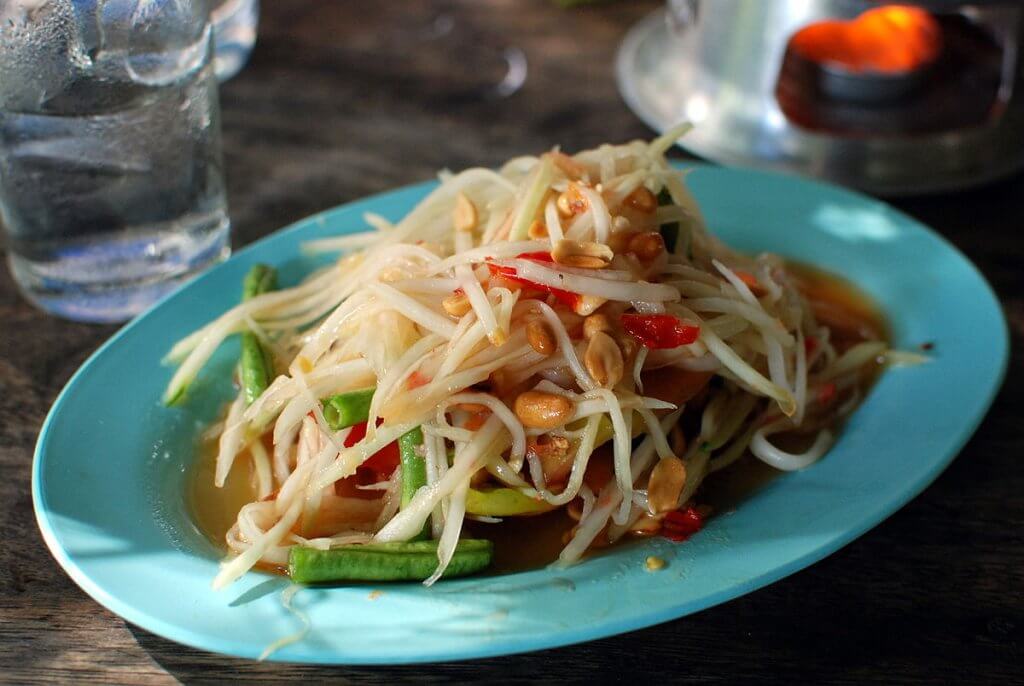 The Thais are dedicated to exploring all the components of flavor in each dish, and they don't skimp when it comes to their salads. This salad also isn't your typical lettuce-based "rabbit food" (though I have no issue with salads that are!). The base of som tam is shredded unripe papaya. Despite this fruity base, the papaya really acts as a stand-in for lettuce — it's not packing a load of flavor. What is packing in that flavor? The dressing — what else? Fish sauce and shrimp paste are giving you briny savory flavors, chili brings the heat, lime loads up tartness, and a little palm sugar tempers all of it with some sweetness. In Thailand, you can request a spice level that you're comfortable with, so go big or go home.
Where to Find It: Everywhere, everywhere, everywhere. It's on menus in every location I've been to in Thailand, though it is more popular in the south.
7. Chili Crab — Whole Crab in Chili-Tomato Sauce — Singapore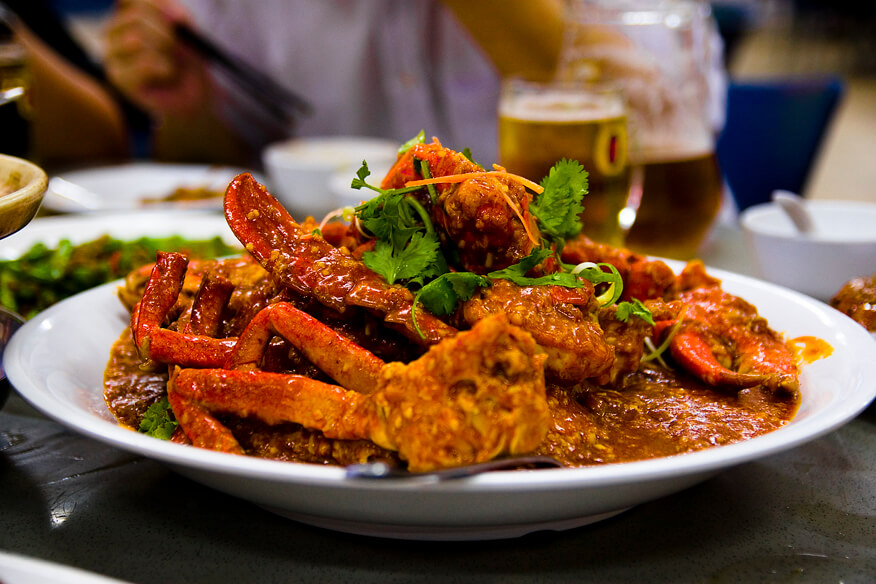 Despite it's name, this dish isn't usually packing intense heat. The base of the sauce is tomato and chili, but just how much fire you'll be getting depends on the restaurant and how you order. No matter where you go, one thing is certain: It's gonna get messy. Chili crab is whole mud crab (read: uncracked) drenched in a tomato-ginger-garlic-chili concoction so generous it's almost like soup. You'll reach in, crack your crab, and end up with fingers covered in the stuff. Fortunately, this sauce is so good that it's served with loads of steamed Chinese buns to soak it all up. Note: It is perfectly acceptable to lick your fingers when the buns run out.
Where to Find It: There are several restaurants scattered throughout Singapore worth exploring — this post gives a good overview.
8. Crispy Pata — Deep-Fried Pork Knuckle — The Philippines
I may have passed over the Philippines for their lechon (it was a difficult decision), but I had to give props to crispy pata. If there is one Asian country that really knows how to cook a pig, it's the Philippines. Another characteristic of Filipino food? They waste nothing. Every part of an animal is used, from it's innards to it's blood — just Google the street food Betamax. Fortunately, crispy pata is one of the more tantalizing variations of this resourcefulness: a deep-fried pork knuckle. It's buttery goodness and crackly skin is complemented with an uber-Filipino soy-vinegar dip that sends the whole concoction rocketing into the stratosphere of deliciousness.
Where to Find It: The Filipinos are foodies — which means restaurants all over the major cities will offer this. Do a little research wherever you are and you're guaranteed to find a great spot.
9. Bahn Mi — Pork and Paté Sandwich — Vietnam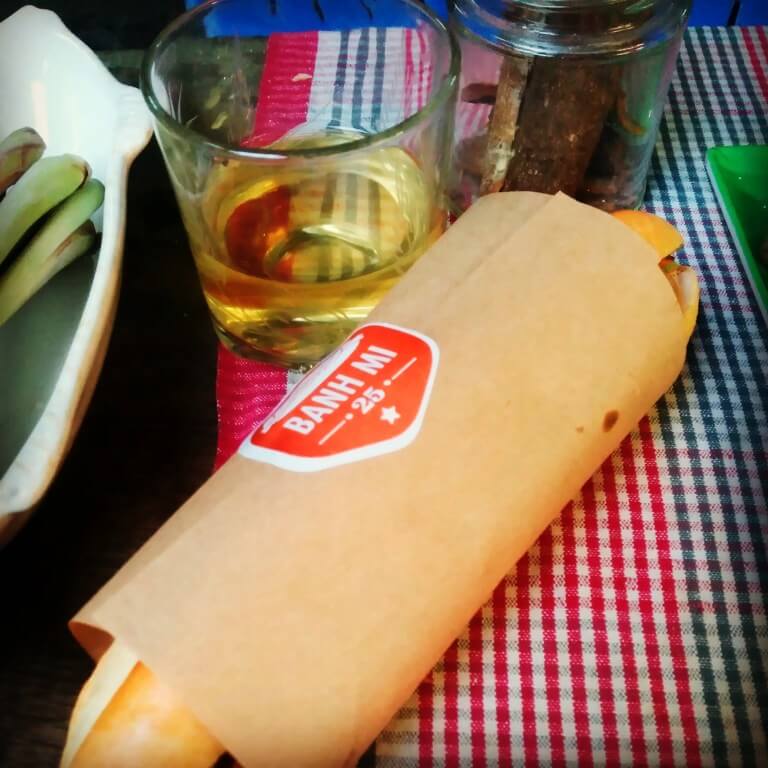 Okay, I know I promised you the more obscure dishes in Asia. But I can't leave off this Vietnamese classic baguette sandwich — it is just too good to ignore. This beautiful mashup of French and Vietnamese cuisines results in nothing but wins for your tastebuds. Start with a pillowy, fresh-baked baguette, cut in half. Slather some rich, buttery paté generously on one side of the bread. Pile on plenty of juicy, smoky barbecued pork. Top this with fresh julienned carrots, daikon, cucumber, and cilantro. Then pop on a healthy amount of diced red chilies, sandwich it together, and get ready to get your mind blown. There are several variations of this throughout Vietnam, with chicken, egg, cheese, and more. But sometimes you just can't beat the original. The best part? They're cheap as chips — perfect for a budget traveler!
Where to Find It: Almost anywhere you go will have a banh mi shop or street cart, but our Vietnamese Food Guide has several excellent suggestions throughout the country.
10. Beef Rendang — Caramelized Dry Beef Curry — Indonesia or Malaysia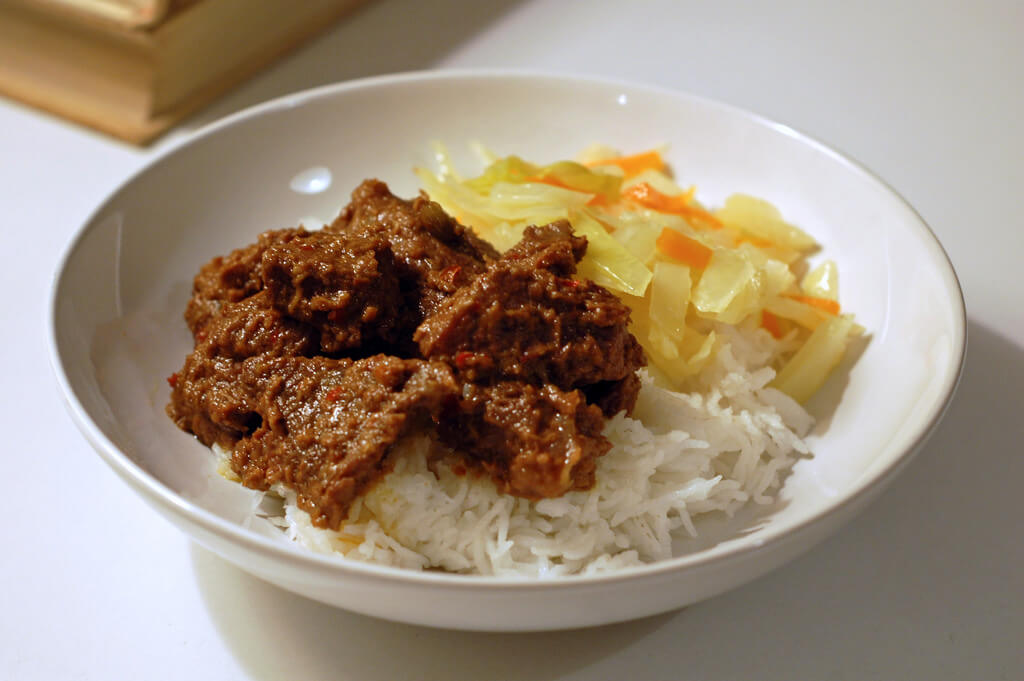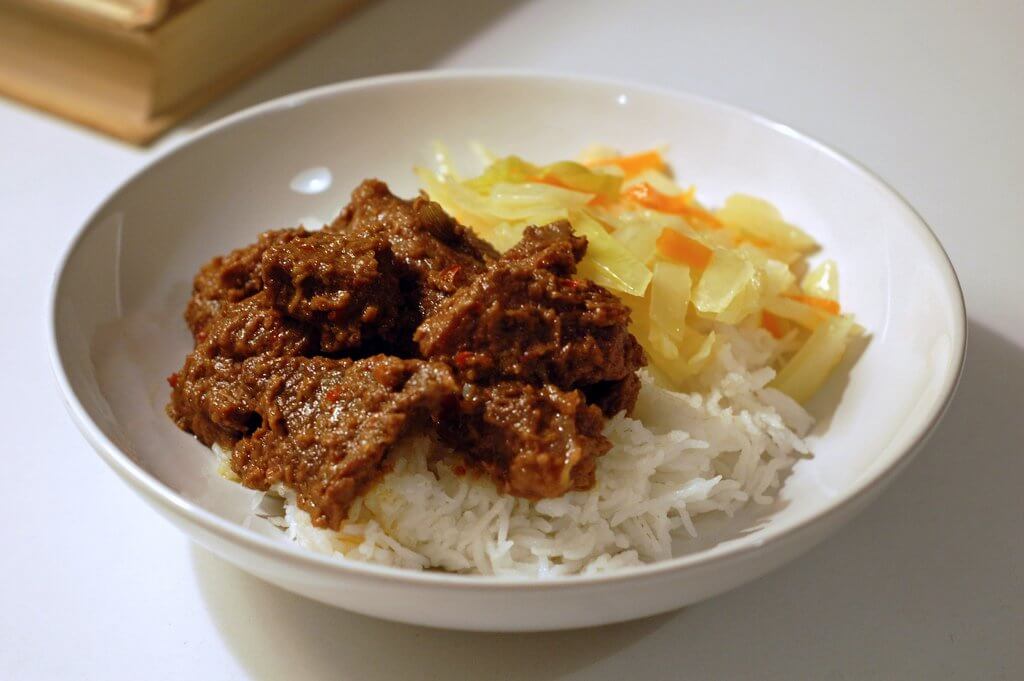 The ingredients list for Rendang is half a mile long, and it shows in the complex all-star Indonesian curry. The inclusion of exotic spices like cardamom, cloves, and cinnamon really bring a new level of depth to Indonesian all-stars like ginger, garlic, chili, and lemongrass. Ever-present coconut milk is generously heaped in with the spice paste. All of these flavors are stewed down until they are completely absorbed by the beef – a process that takes hours. After the liquid evaporates, the exterior of the beef is caramelized, bringing the perfect smoky back note to the dish. You will never be happier to be a carnivore than when you take a bite of this one.
Where to Find It: This dish originated with an ethnic tribe in Sumatra, so the most authentic versions start there and spiral outward. Bali and other tourist destinations have also adopted this dish onto their menus, making it more accessible.
Narrowing the list down to just these dishes was soooo difficult — I'm sure I left off one of your favorites. Which dish has you coming back to Southeast Asia again and again? What lesser-known regional dishes do you think should be on this list? Let me know in the comments, I'd love to hear your opinions!
About the Author: "Jetsetter" Jenn Brown is an adventurer, amateur chef, and wine-lover who has been on the move since 2012. Past adventures include swimming with whale sharks in the Philippines, solo hiking the mountains of Montenegro, and apprenticing at a dairy farm in Spain. She is currently working aboard a tourism charter boat in Southeast Alaska as their chef. You can follow her adventures at her site, JetsetterJenn.com, or on one of her many social media channels: Facebook, Instagram, or Twitter.