"How do you travel independently through a place when you don't know the language?"
I am often asked this question by readers who are worried about feeling lost during their travels if there's a language barrier. It's a valid concern, and one that sends most travelers into tour groups (not that there's anything wrong with that) or makes them decide not to travel altogether.
I had these concerns as well before I started traveling. I pictured walking up to every street vendor, kiosk, and taxi driver with no ability to communicate. My travels could wind up in a storm of confusion and I'd be left feeling frustrated and lost. While that did happen from time to time, it was rare, and much less stressful than I initially expected.
If you want to travel independently and don't know the language in the countries you aim to visit, here are some easy steps to help you through:
English is a Common Second Language
In most places that receive Western tourists, someone is around who can speak English. Even in the Tibetan Autonomous Region of China — an area that is so far off the tourist trail that most tourists never end up there — I found a guesthouse that was owned by a couple of Californians!
English is the language of tourism. Given you're reading this right now you probably speak enough English to get by in your travels. Most people who work in tourism know at least a little bit and use it to communicate with guests from every nationality.
Of course, the more off the path you head the less likely it is to find English speakers, so keep the following communication methods in mind:
There's a lot in Context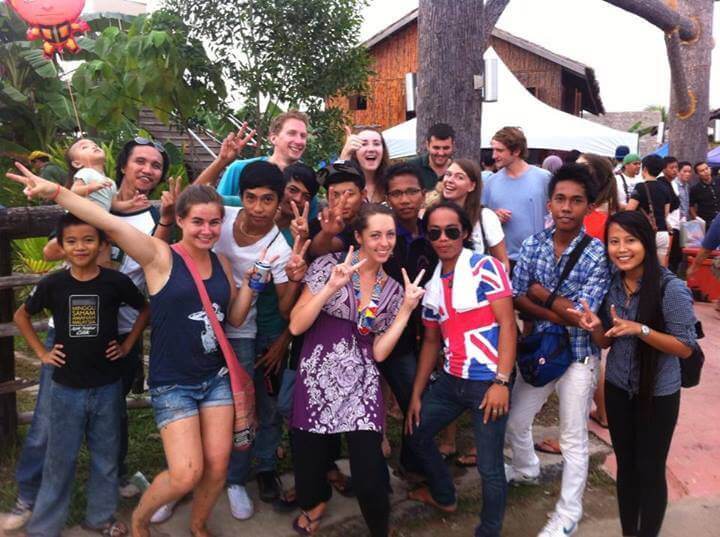 When I walked up to the bus depot in Bondowoso on the island of Java, Indonesia, the locals hanging out there immediately asked me, "Ijen?", then pointed me directly to the bus I needed. I didn't have to explain to anyone that I needed a bus because I was in the bus depot, that much was obvious. I didn't need to explain that I wanted to go to Ijen because that's one of very few places tourists in the area want to go, and I was clearly a tourist. This wasn't a one-off situation, either. It happens nearly everywhere I go.
So much is evident through context. If I walk up to a food stand or sit in a restaurant, it's clear I want to eat. If I walk into a hostel, it's clear I'd like a place to sleep, and if I walk into a bus station, I probably want to go somewhere. Next all I have to do is say what I want to eat or where I'd like to go — one word, maybe two — and we've said all that we need to say to get me fed or en route to the next place.
When in doubt, use the 'point and shrug' method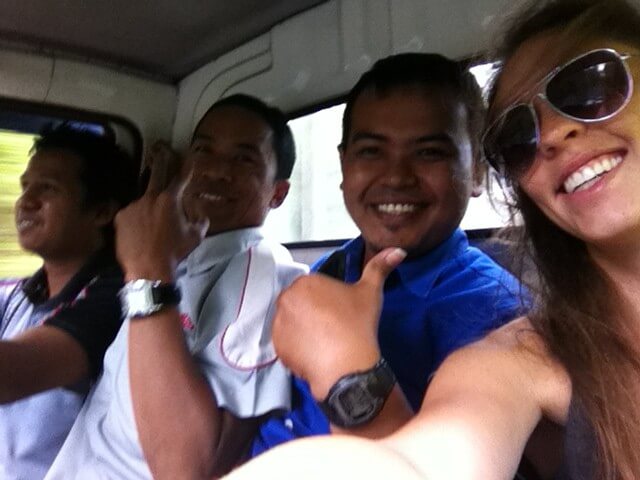 When I first moved to Taiwan I had to open a bank account on my own. I was a Mandarin beginner back then and couldn't read the paperwork, so I shrugged and handed it to the lady at the desk with a meek, I'm sorry I don't get it can you help me?, smile. She was understanding, took a pen and filled in the forms for me.
When I needed some help fixing my bicycle in rural Cambodia, I rode up to a house that had a workshop, pointed to the bike seat, and did the same shrug and smile. The man cheerfully fixed it for me (no charge) as an adorable group of kids ran over to say hello – the only English word they knew. I rode away with a functioning bike seat, no words needed.
With a few exceptions, locals are typically pretty understanding that I don't know how to speak Khmer, Thai, or the language of whatever place I'm in. It's easy enough to communicate using hand gestures and facial expressions if that's all you've got. That said…
Simple pleasantries can go a long way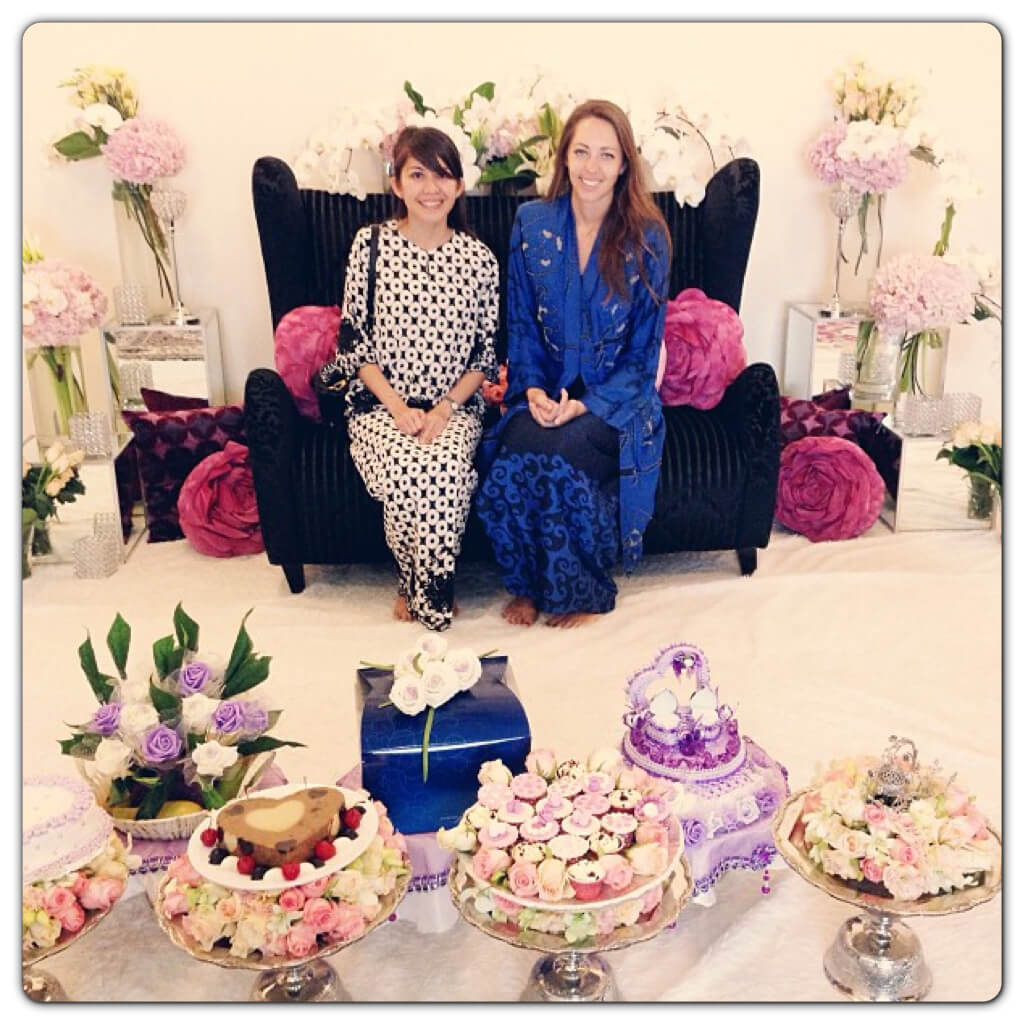 Learning how to say at least 'hello' and 'thank you' makes you more likable as a foreigner. When I need something, instead of barging into a place and spouting off my needs and desires in English, I open with a greeting in the local language. It's polite, it shows I'm trying, and it indicates respect.
I usually learn this by asking the first local I interact with. Maybe it's a person at the guesthouse, someone selling me a SIM card, or the taxi driver from the airport. Generally they're delighted that I asked and wanted to know, sharing the information happily.
Learn the hand gestures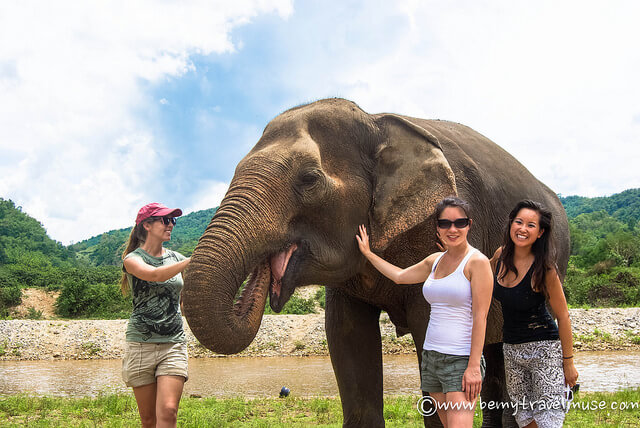 In Vietnam, a local man waved me over by outstretching his arm, facing his palm down, and waving the back of his hand in my direction. He was enticing me to look at the bun cha (addictive rice noodles with tangy fish sauce, crunchy greens and pork patties) he was making. I knew that he meant, "come here," because I'd done some research on hand gestures prior to arriving.
In the Maldives, when we ate our food we did so with our hands. I used my right while my travel buddy, a natural lefty, accidentally went in with his left. When I whispered to him to switch, he felt a bit embarrassed that he hadn't realized it's rude to use your left hand for eating and hand gestures there.
Locals are usually understanding that if you're not from a place, you might not realize which hand gestures mean what, but at the risk of offending someone, it's good to know beforehand what means what in the country you'll be visiting. It also goes to show how much effort you've put into respecting the local customs and people tend to feel more helpful when they feel respected.
Help will generally find you
I know this sounds very damsel-in-distress. If all else fails, depend on outside help that isn't guaranteed? That sounds like a solid plan!
It tends to be true, though. Once when I was the only foreigner on a bus that kept breaking down in Bali, we pulled over to the side of the road for a mechanic and a local on board who had some English ability came over to explain the situation to me. I got most of it already through context — the bus is broken, we are now off the bus, and a guy with a wrench is hammering away at it, we must wait — but it was nice that he made his way to me and ensured that I understood.
When I was standing in line to verify my address in Berlin, the lady handing out place numbers didn't speak English (which is incredibly strange in this multicultural city, but that is neither here nor there). When I turned around and said, "can anyone bilingual help me out here?" someone immediately stepped out of line and translated.
This happens all the time, whether in Asia or Europe. Usually someone can speak at least a little bit and help out. This person is usually happy to find you and help if you take note of the pleasantries in the country, smile, remain calm and respectful, and are trying all that you can.
It's easier than it seems to travel somewhere new without knowing the language. Put yourself out there, and you never know what you might learn and who you might meet.
Do you have tips to add? Join the discussion in the comments below.