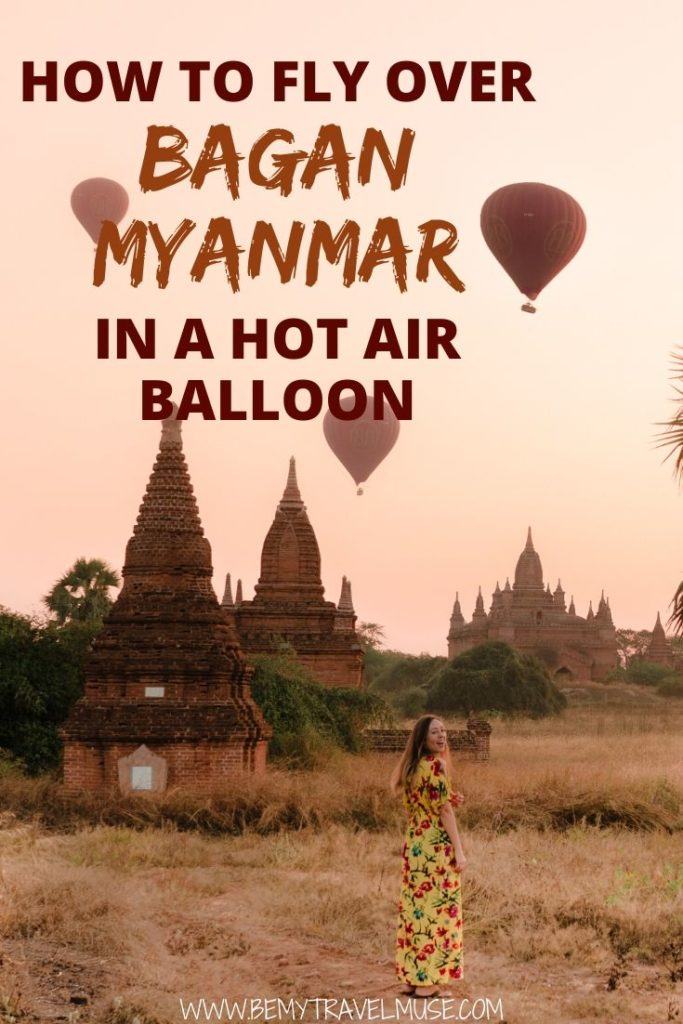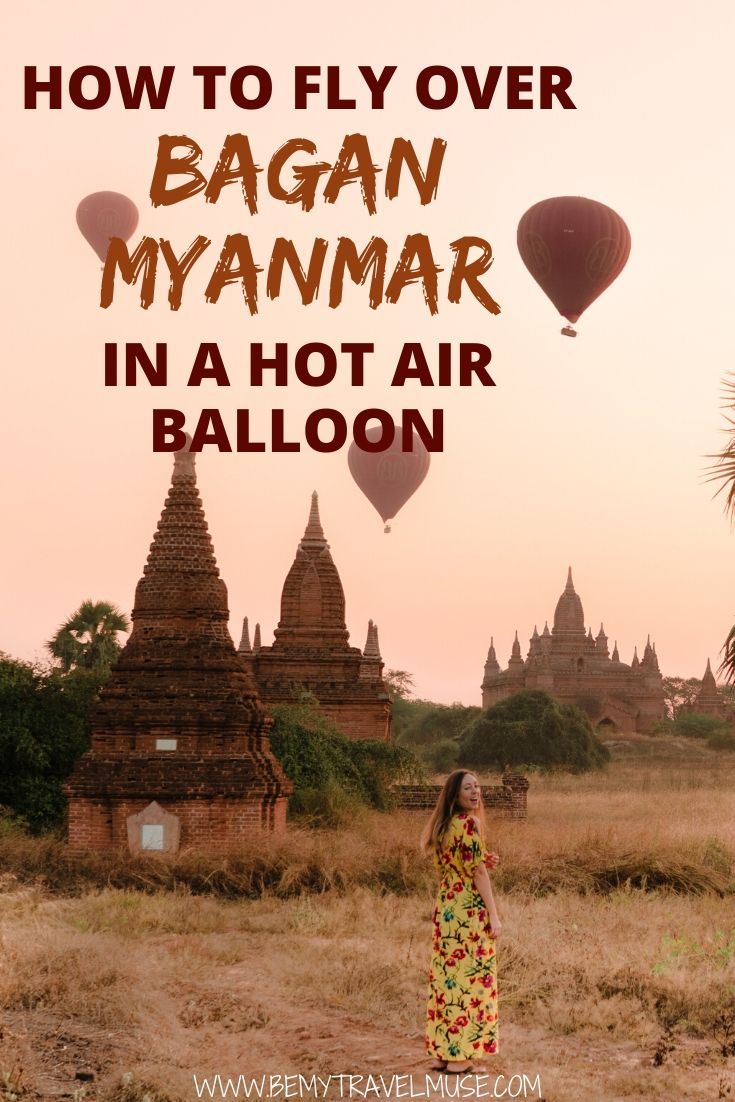 When one searches images of Bagan, the most awe-inspiring ones tend to depict the sunrise with hot air balloons all along the horizon, floating above the millennium-old pagodas.
This post will help you decide who to book with, and whether to go in a hot air balloon at all while you're in Bagan.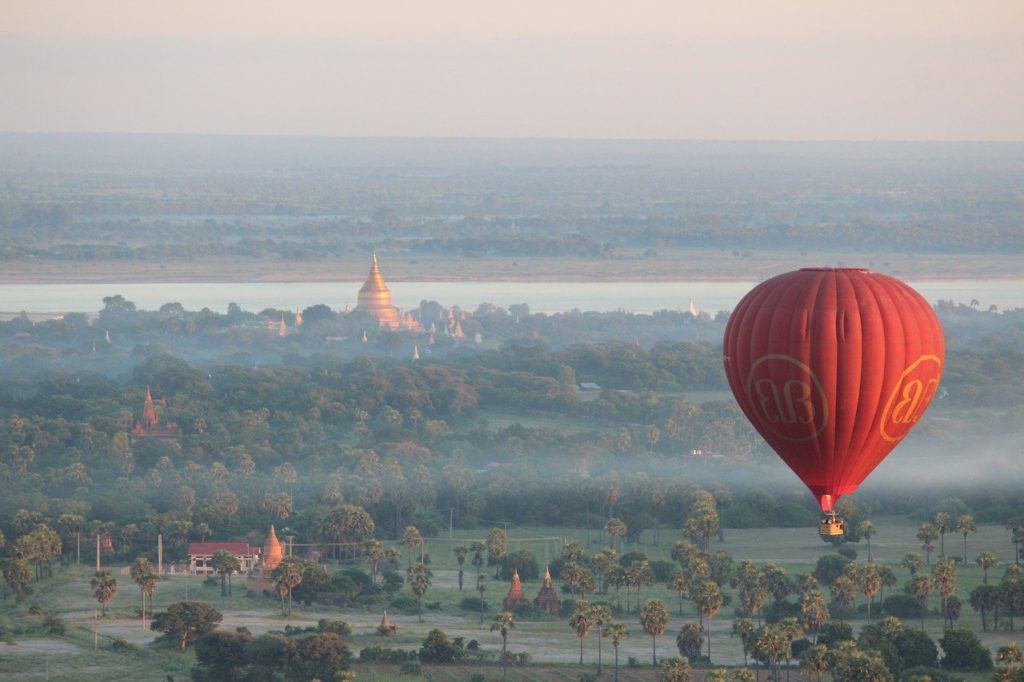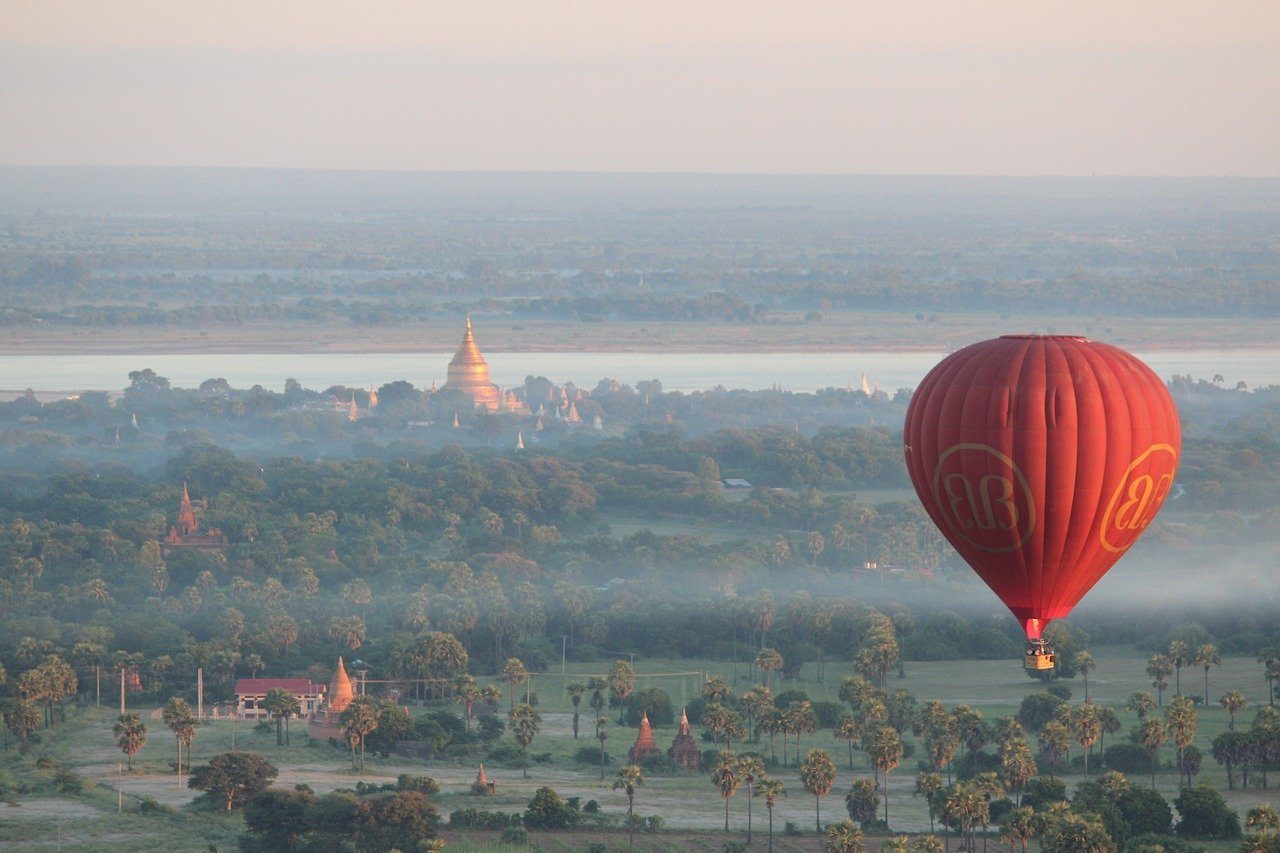 Why Fly in a Balloon over Bagan?
Now that all of the temples are closed to climbing in Bagan, there's almost no way to get an aerial view anymore. Though I did see an errant drone from time to time in Myanmar, there are signs when you enter at the airport that forbid drones in Bagan, and due to somewhat dubious drone laws, I was too scared to bring mine.
That only leaves you with a crowded experience on the watch tower, or a magical experience floating over Bagan in a hot air balloon if you want the iconic views.
Hot Air Ballooning is Awesome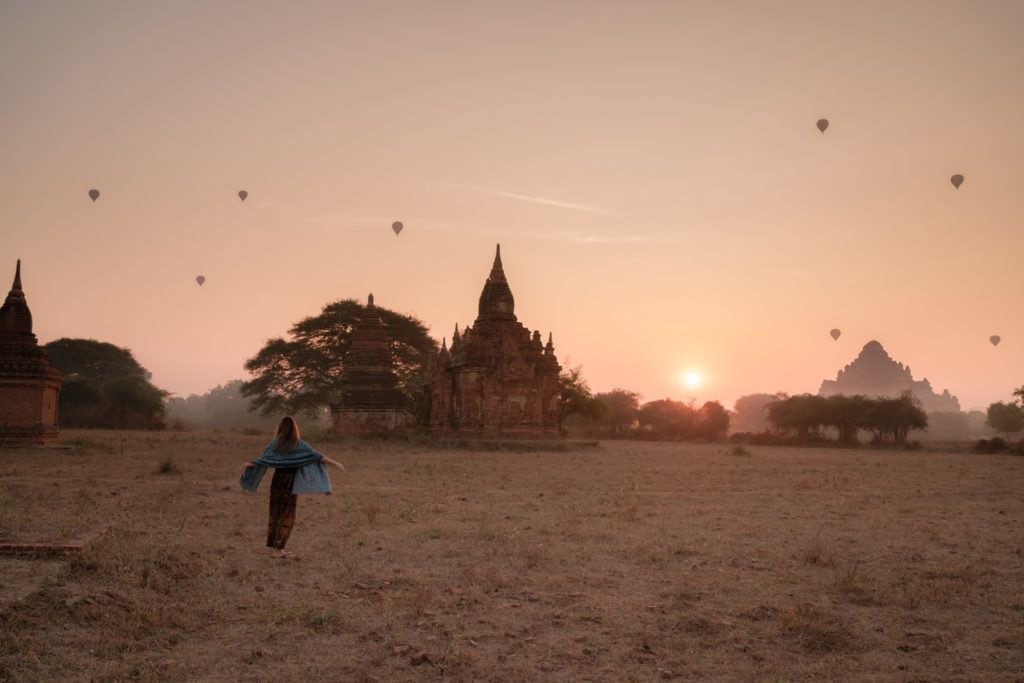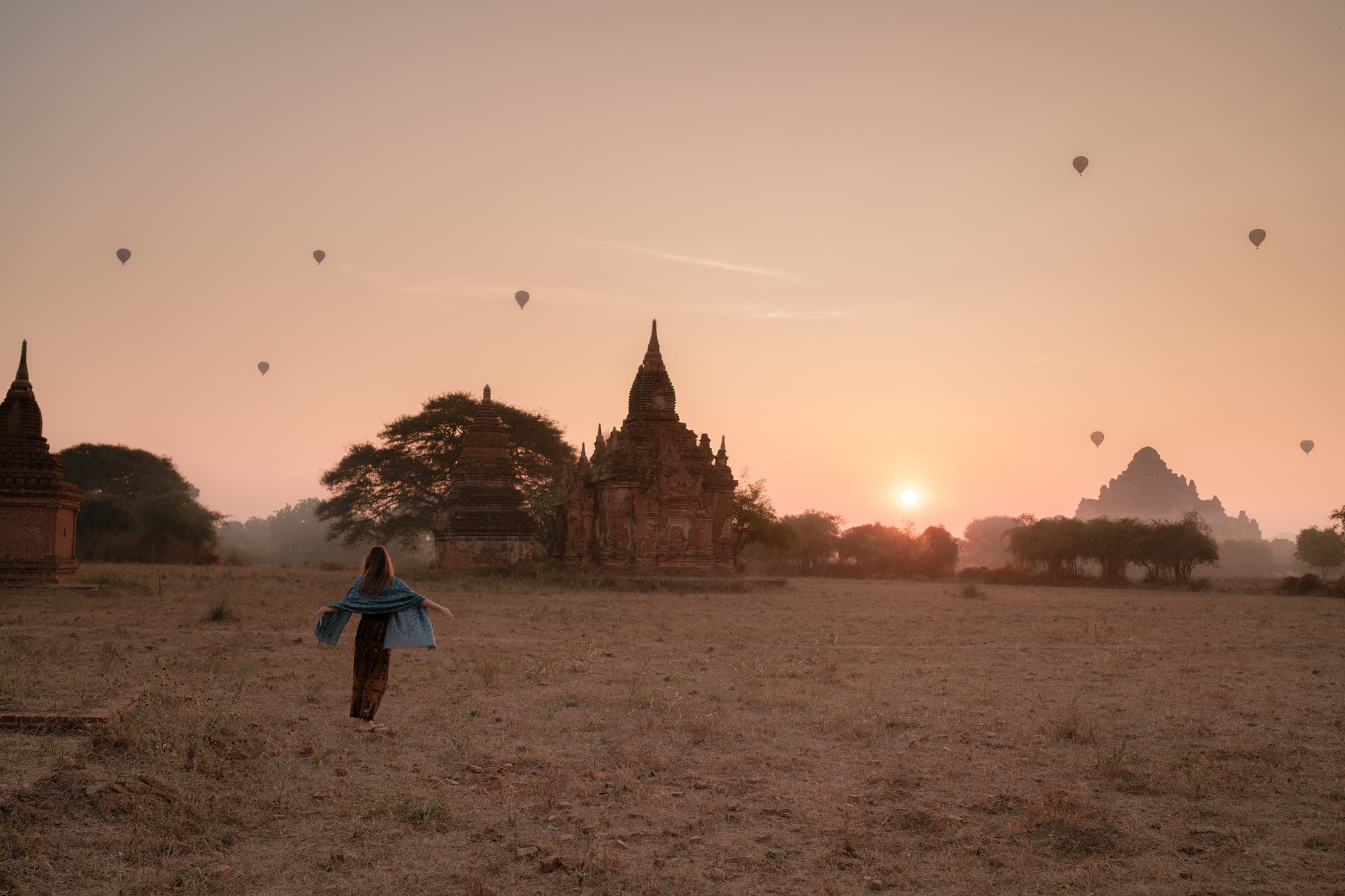 It's just as magical as you imagine it's going to be flying in a hot air balloon. You get a bird's eye view, the experience of floating above the temples that you can't otherwise get, and a magical sunrise all in unison. However there is one big con – the price.
The flight costs $350-ish per person and lasts for only 45 minutes. Still, it's understandably on a lot of people's bucket lists. Here's how to book if it's on yours:
How to Book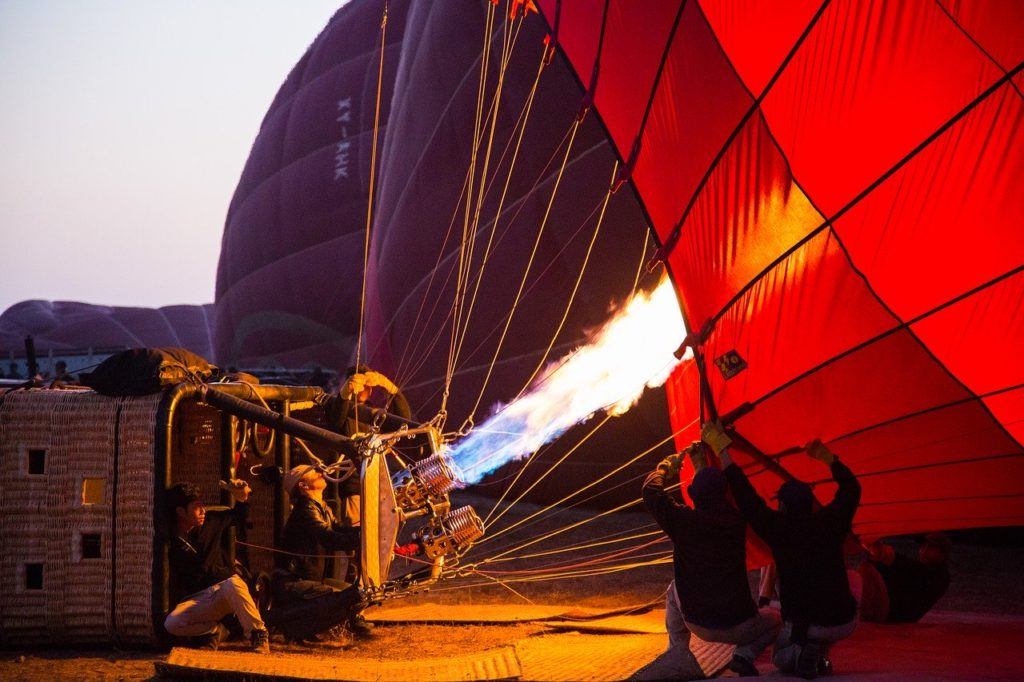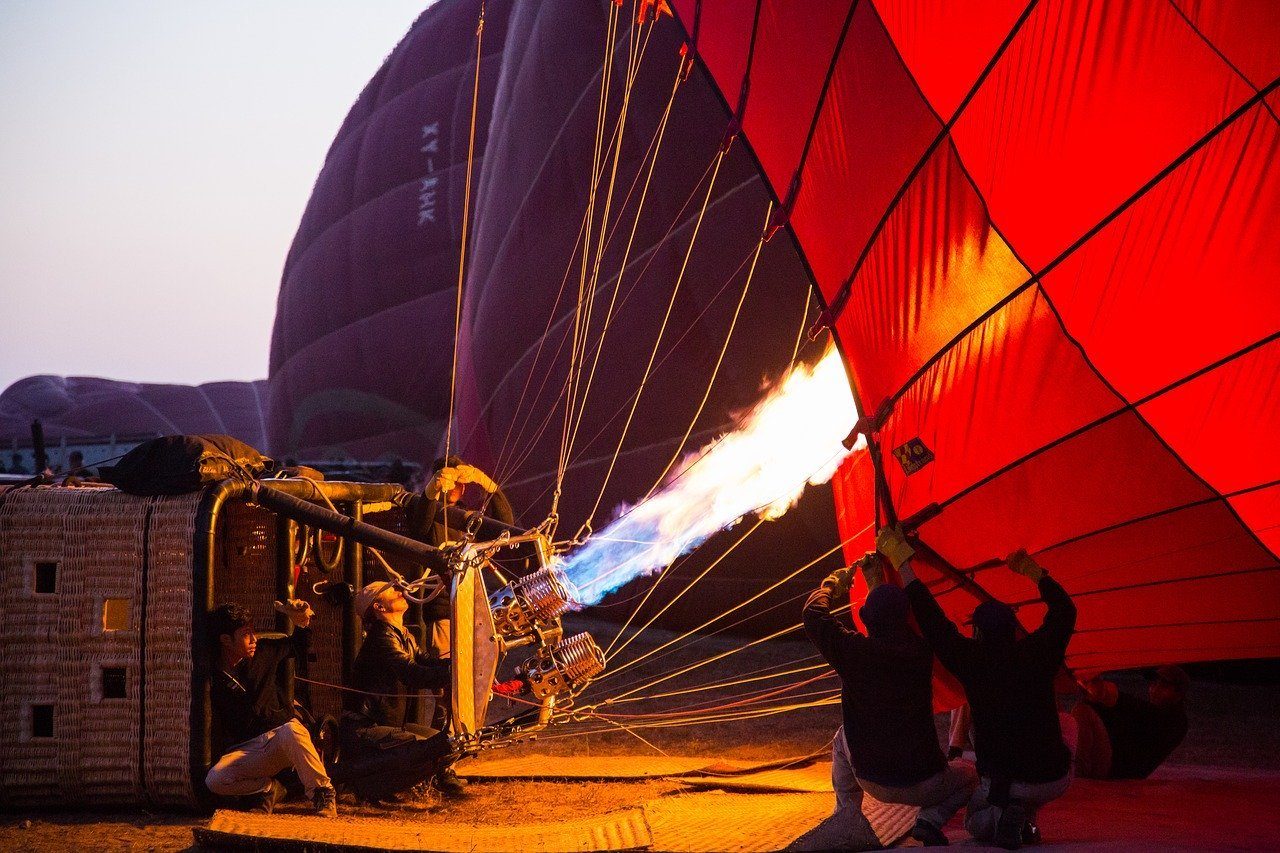 There are three main companies that operate hot air balloons over Bagan: Oriental Ballooning, Balloons over Bagan, and Golden Eagle.
I did lots of research and read dozens of reviews trying to find pros and cons of each. According to Wayne, who flew with Golden Eagle, "The flight itself was spectacular and everything I imagined it would be. Our pilot, Blake, was very knowledgeable and pointed out the important temples and landmarks. Not only was he a great pilot but had a wonderful sense of humor and personality. Our landing was right on target and much smoother than I had expected. Overall, I couldn't be happier with this experience."
Dang, sounds pretty good!
But all of them have amazing reviews, offer the same perks and experience, and are more or less the same price, however I did notice that Balloons over Bagan always took off last, for what that's worth.
The best price I could find was for Golden Eagle, which is $25 less through this link and offers 20% discounts from time to time, though they're rare.
Do plan to book in advance, as this is a very popular activity and they tend to book out days to weeks ahead of time. Also note that they only run during the dry season, from early October to early April.
What to Expect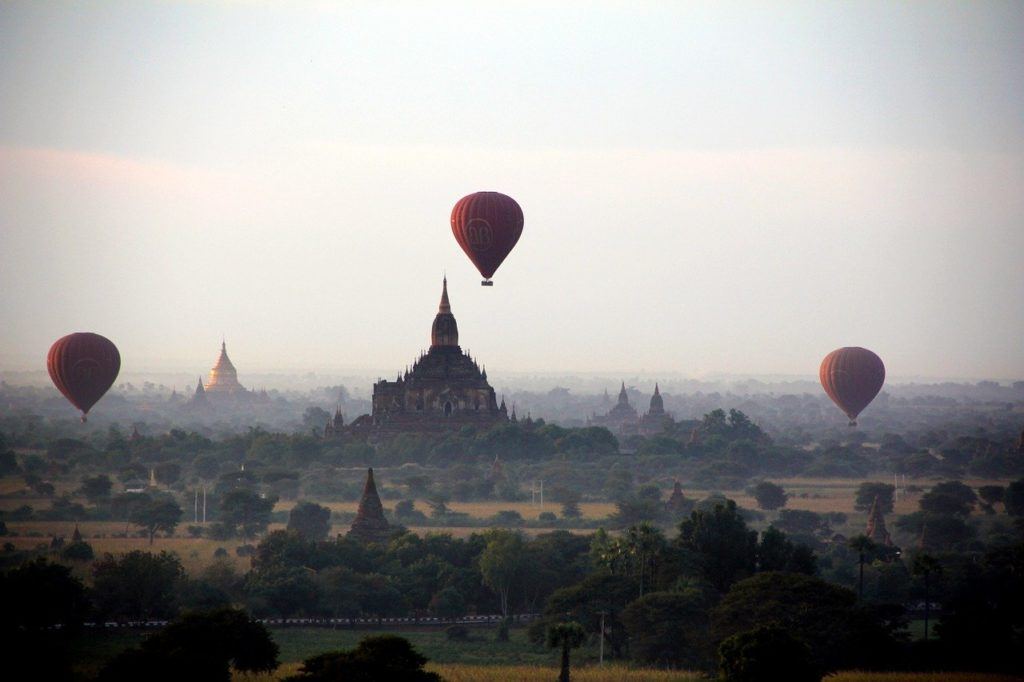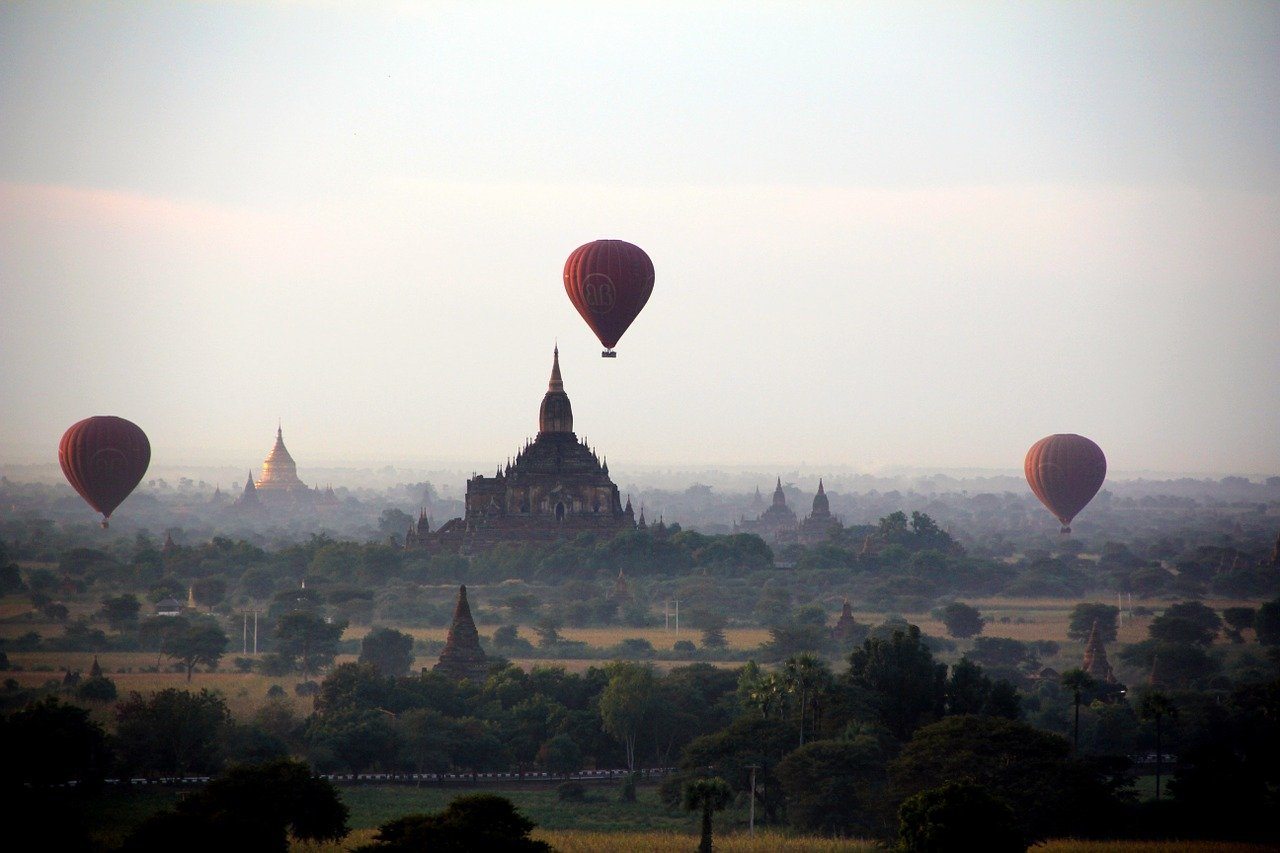 Each tour includes a pickup at your hotel before dawn at around 5am. They provide cookies with hot tea and coffee while you wait for the balloons to be ready.
Unless you book the more expensive experience, which you'll share with 8 people, there will be 12 people in the balloon basket. Since these flights are so popular, you can probably plan on a full basket.
The flight will last for 45 minutes and will take off just as the sun crests the horizon. Upon landing you'll be offered sparkling wine and snacks while touts swarm to sell you post cards and souvenirs.
Alternatives to Ballooning in Bagan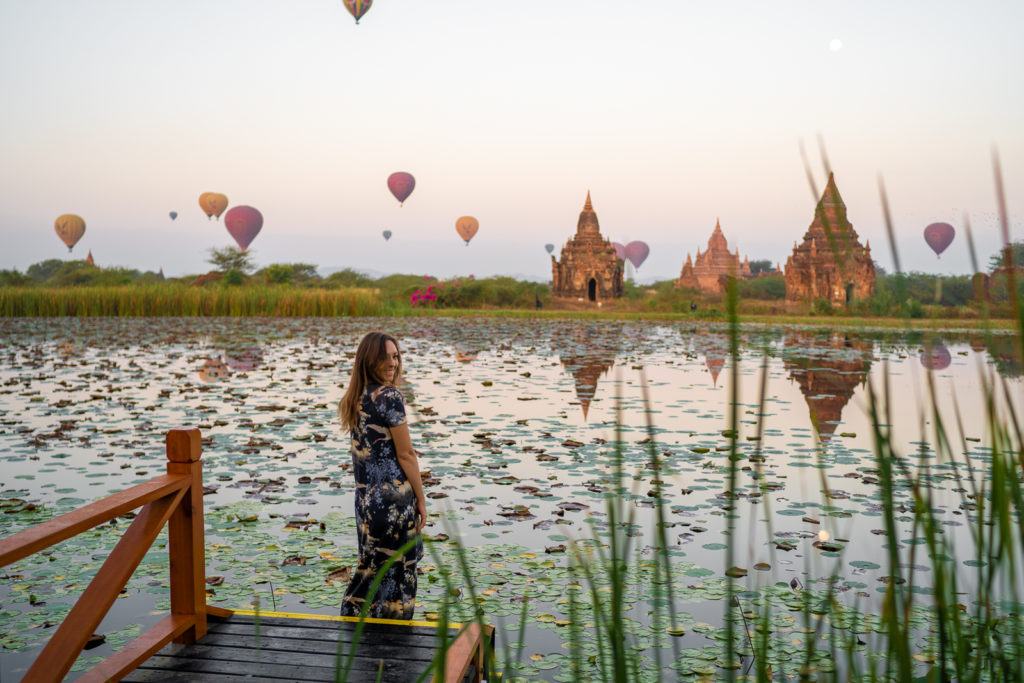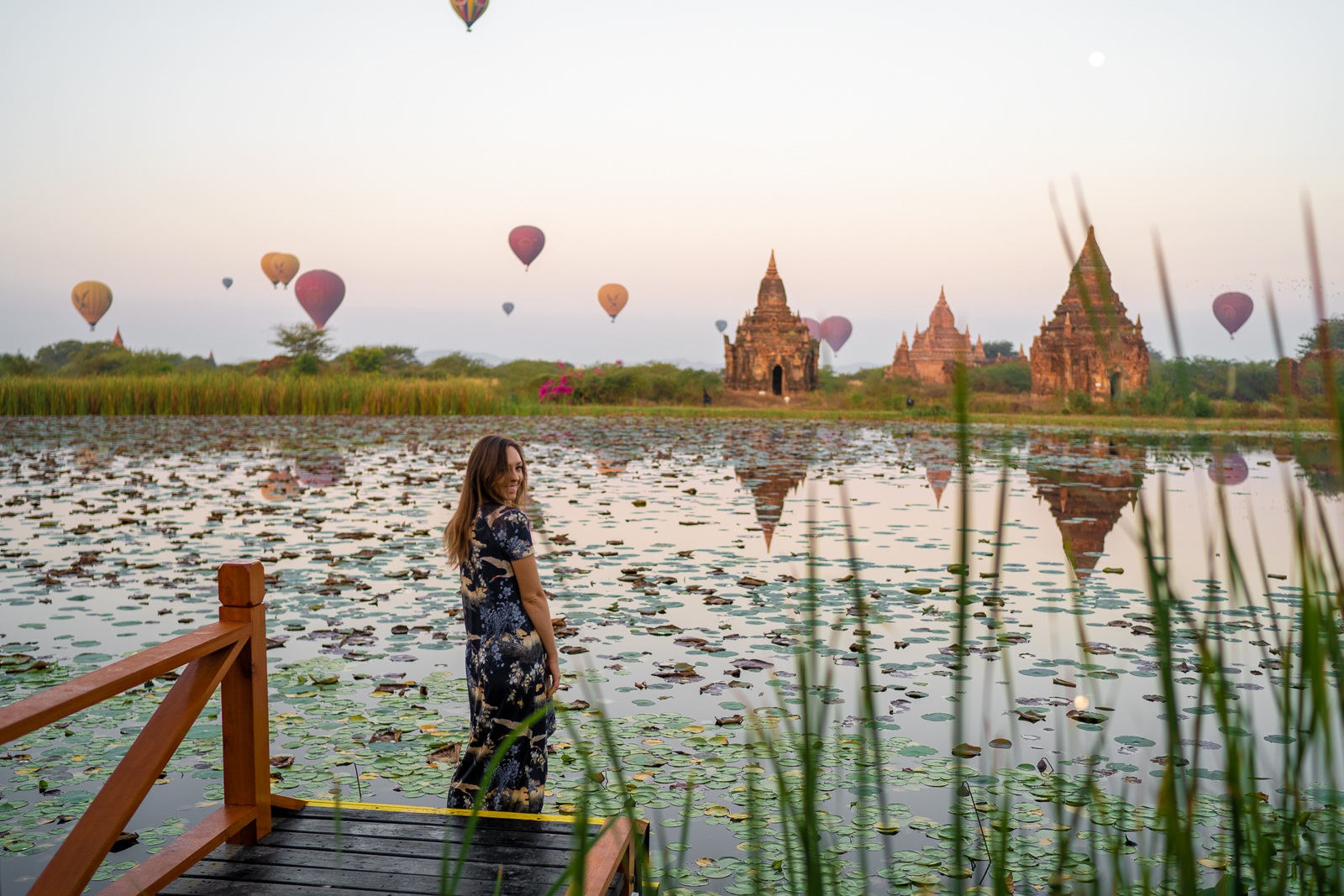 So what did I do while in Bagan? When presented with the pros and cons of hot air ballooning over Bagan, I actually opted not to do it. I read so much about it and looked into it so extensively that I still wanted to write this post in case you're on the fence, too.
My partner and I were looking at $700 for the two of us ($650 through the Golden Eagle link I found), but even if we'd wanted to, at that point I wouldn't have jumped on it early enough to nab a spot. That said, I flew in a hot air balloon in Germany and truly did love it. It felt like a fairytale, and I can only imagine that Bagan would be that much better.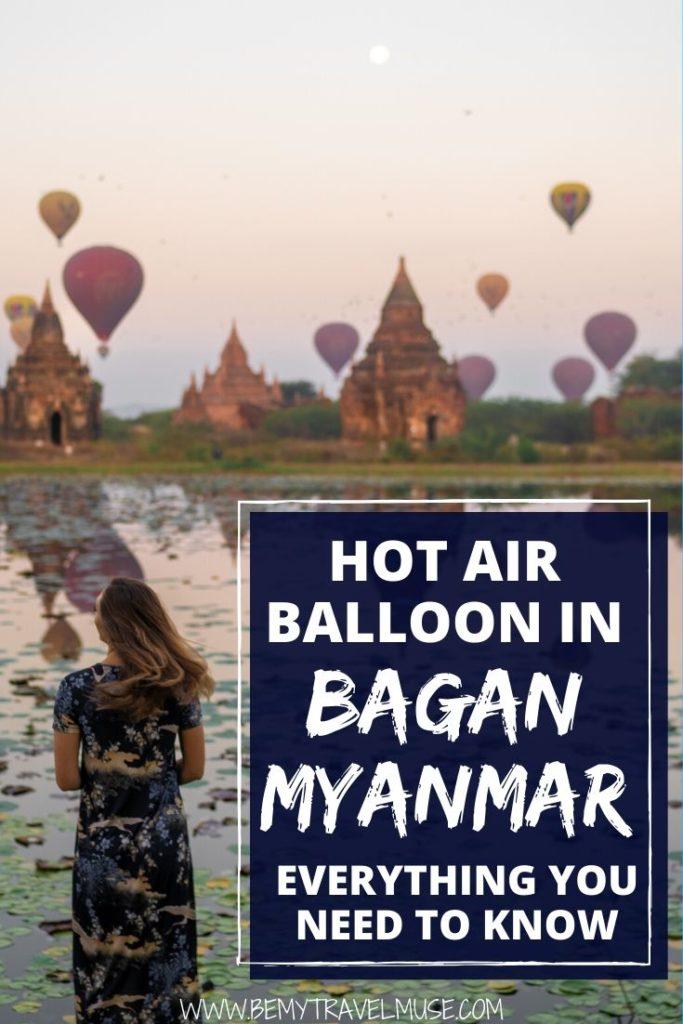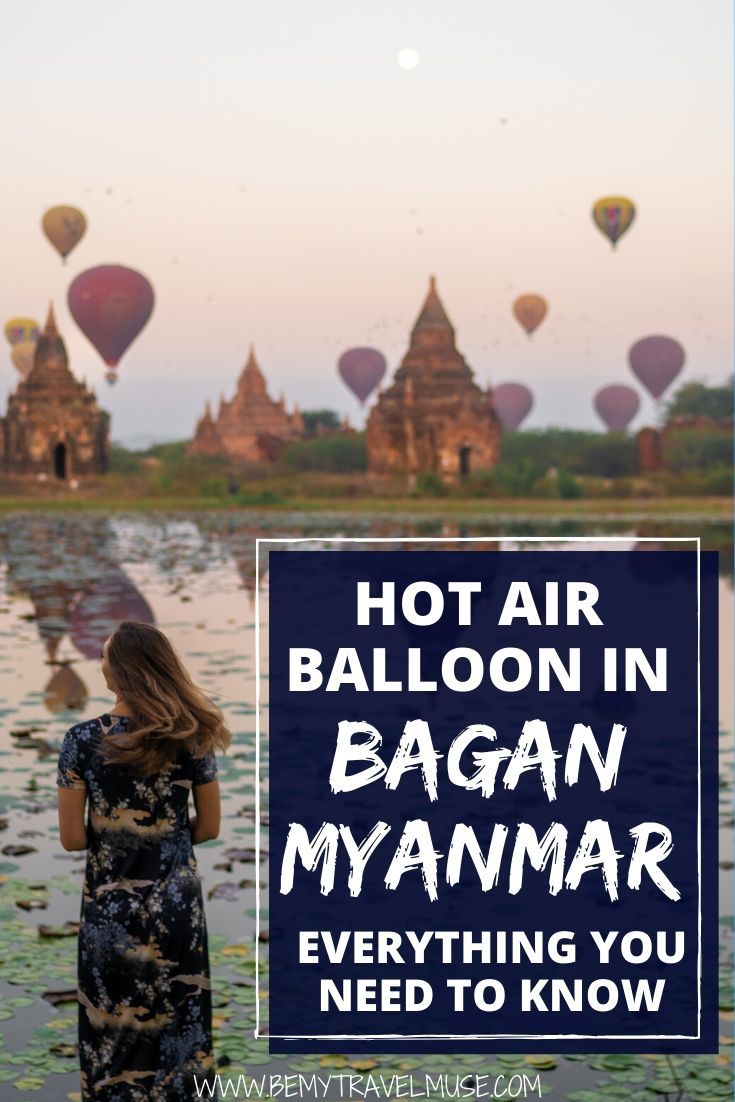 However, I also wanted to be in the picture with the balloons, though the coveted overview shot of Bagan is much harder to come by now than it was when the temples were still open for climbing. So I spent 4 days searching out all of the best sunrise and sunset spots, which you can find here.
If I had to do over again, I might spring for the ballooning. It is expensive, but I do feel just a little bit like I might have missed out. Still, I had a wonderful Bagan experience regardless.
However you choose to spend your time in Bagan, I'm sure you'll fall in love with it like I did – there's nothing in the world like it!