I'm in an open field as the red sun crests the horizon. I feel like I've struck Bagan gold because while the hot air balloons float directly overhead, I've got a front-row view and I'm not sharing it with anyone else – no selfie stick wielding crowds nor busloads of people. The real adventure, though, was in how I found it and how you can, too.
Bagan, Myanmar is the stuff of fairytales – except it's all real and open to explore. Built between the 9th and 13th centuries, Bagan is home to 2,230 still-standing Buddhist temples, pagodas, and monasteries out of the original 4,446.
For years Bagan has attracted travelers from all over the world who could explore this area by bike, foot, tuk-tuk, or car. Famous for its sunrises with floating balloons and glorious sunsets, I was very much looking forward to taking in both from atop a centuries-old temple.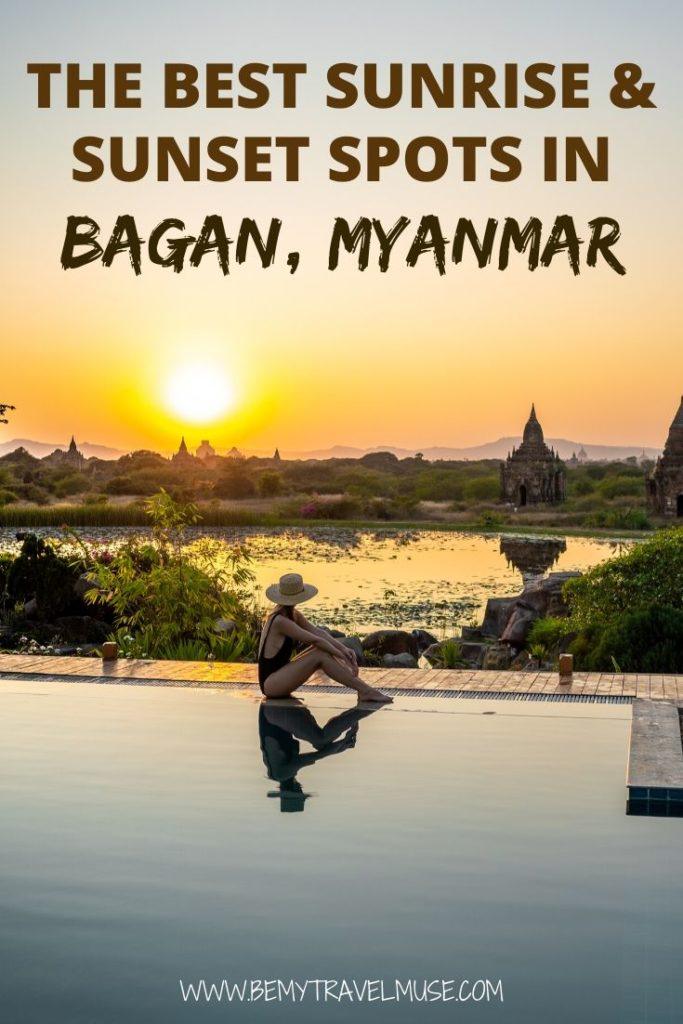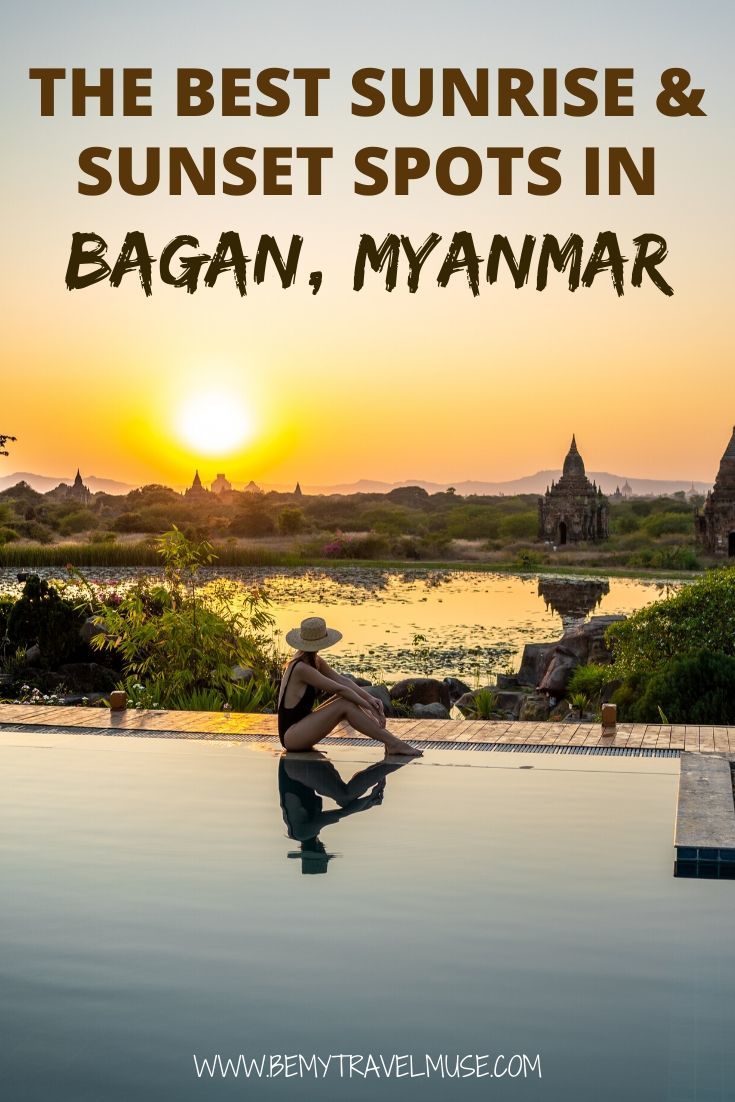 Except when I arrived I found out that all temples were, for now, completely closed. They're either locked or walled in. That means no more ascending for sunrise, and no more of those famous views of thousands of temples as they stretch out to the Irrawaddy River at sunset.
I get it, though. A 2016 earthquake badly damaged many of the temples and given how old they are, it's only natural that Myanmar would want to protect one of its most treasured archeological sites – the largest in Myanmar. It's a huge tourism draw and was recently designated a UNESCO World Heritage Site, to boot.
So where can you see the sunrise and sunset in Bagan now? I went on a 4-day quest to answer that question, and I've got you covered:
Hot Air Balloon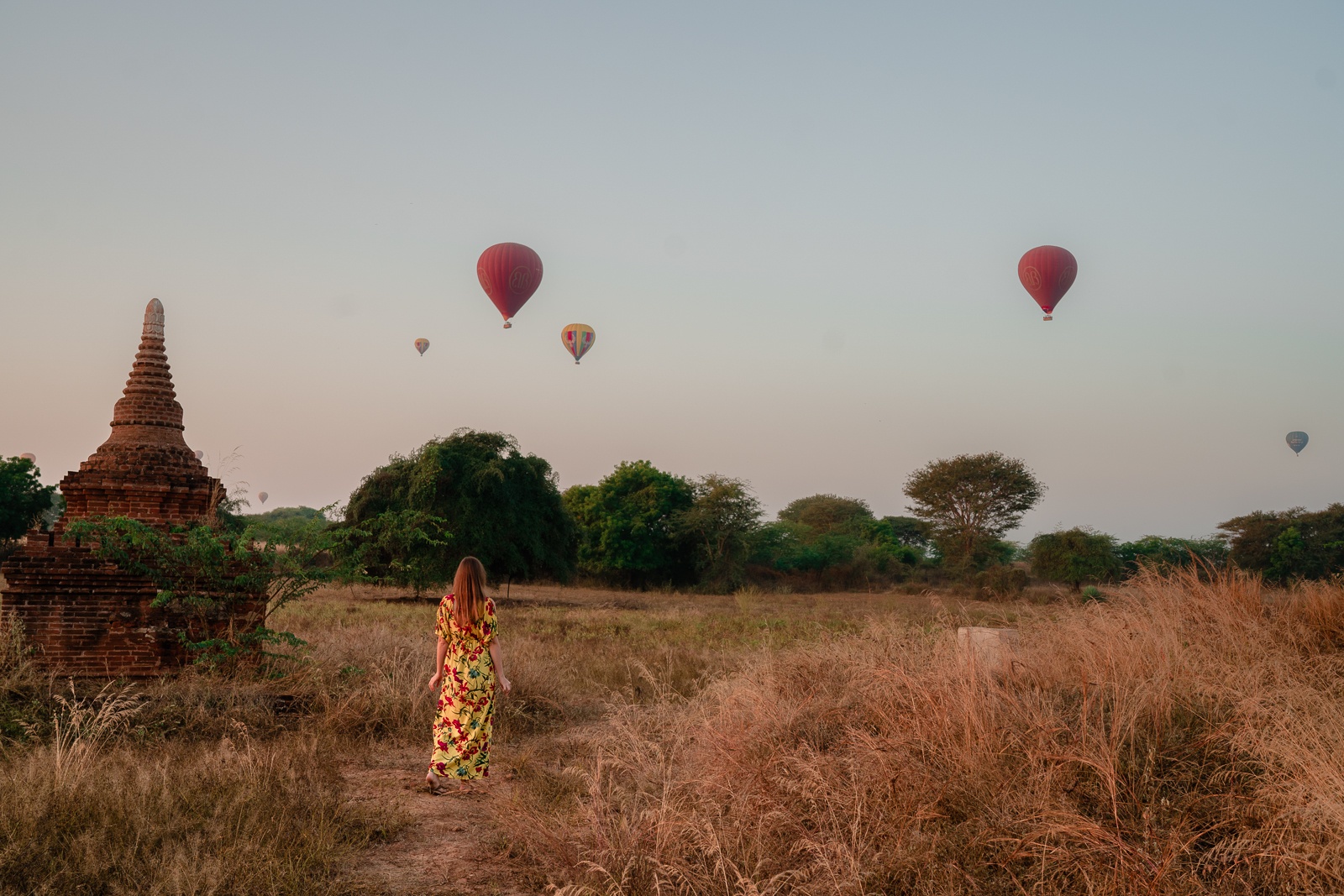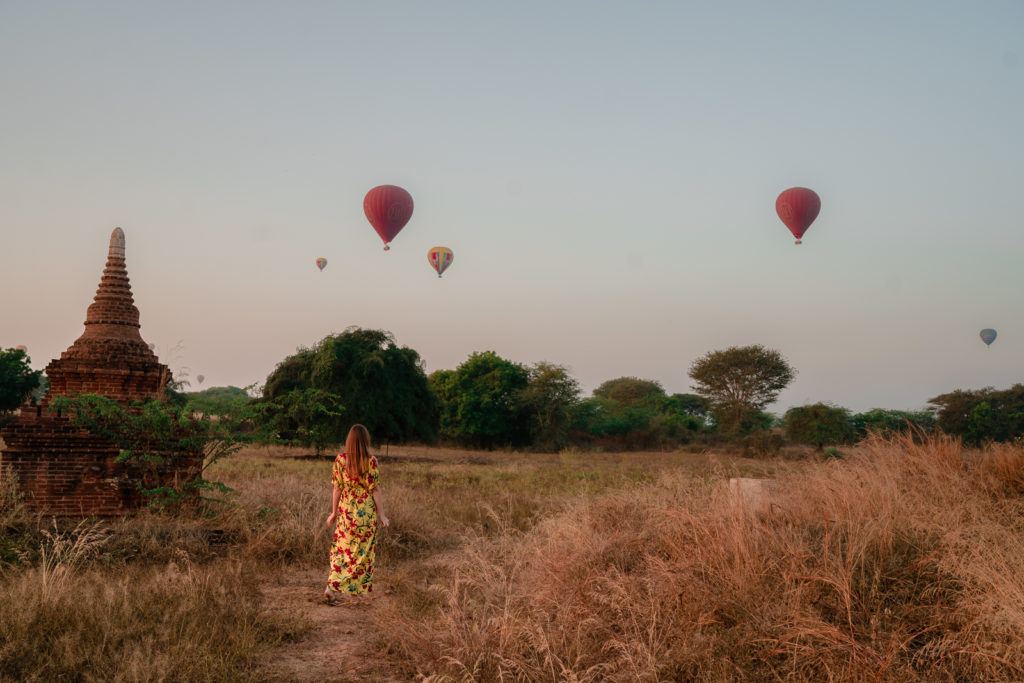 The natural choice for seeing the beautiful balloons cascade through the sky is to be in one yourself. Indeed, the photos people have of this experience, plus the positive reviews, do make it tempting. Besides, YOLO, right?
Sorry for using YOLO.
It wasn't quite in my budget for this trip to drop $325 per person on a balloon excursion. But if you're keen, Golden Eagle via GetYourGuide is the absolute cheapest option I've found. These book out pretty far in advance and only run from early October to early April, during the dry season.
The Viewing Tower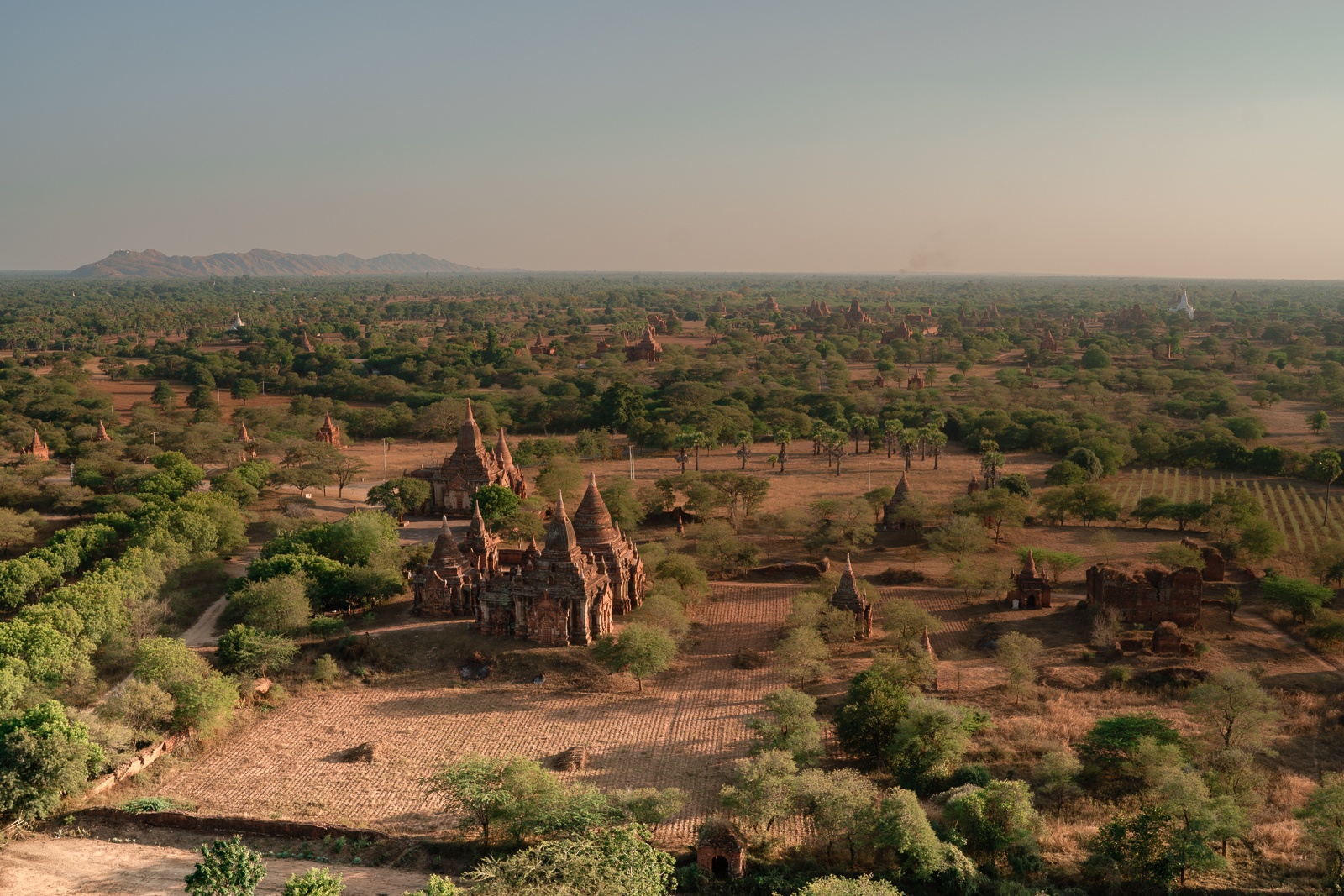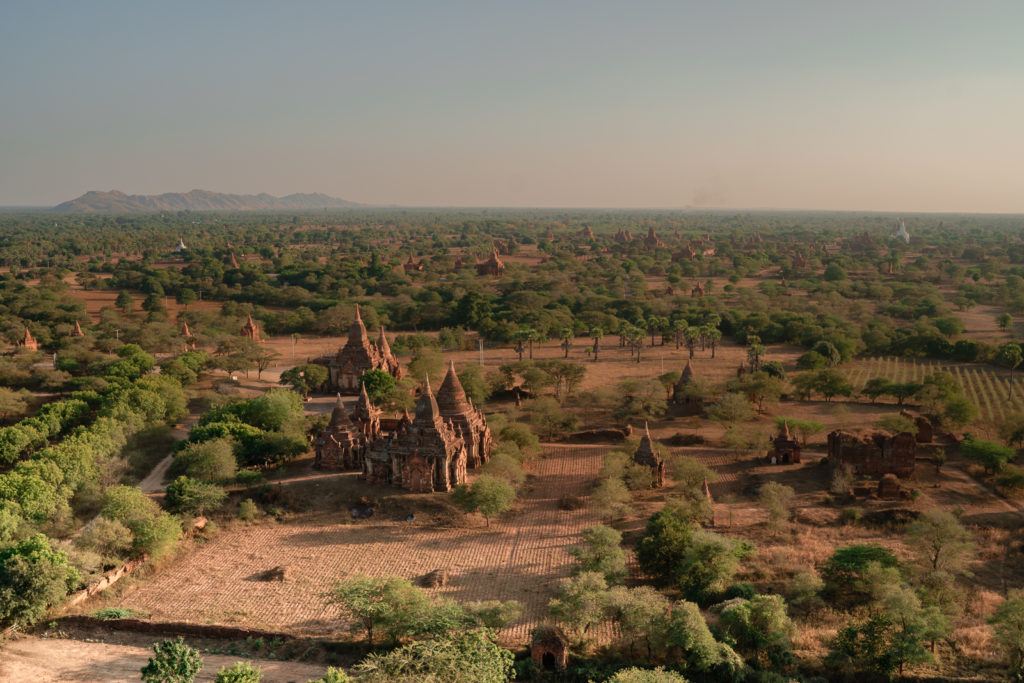 Many feel it's an abomination, disrupting the otherwise perfectly ancient horizon. It's true – this is one ugly building, and at sunrise and sunset, it's mobbed with people. I really did want to know what the view from the top looked like, though, so I went at golden hour, paid my $2.50 to get in (It's normally $5, but we got coupons for staying at Aureum Palace, more about that later…), so I figured why not?
The view is pretty good, but almost too high, if you ask me.
If you want to go rogue and have the rises and sets to yourself, check out the next few spots:
These Two Fields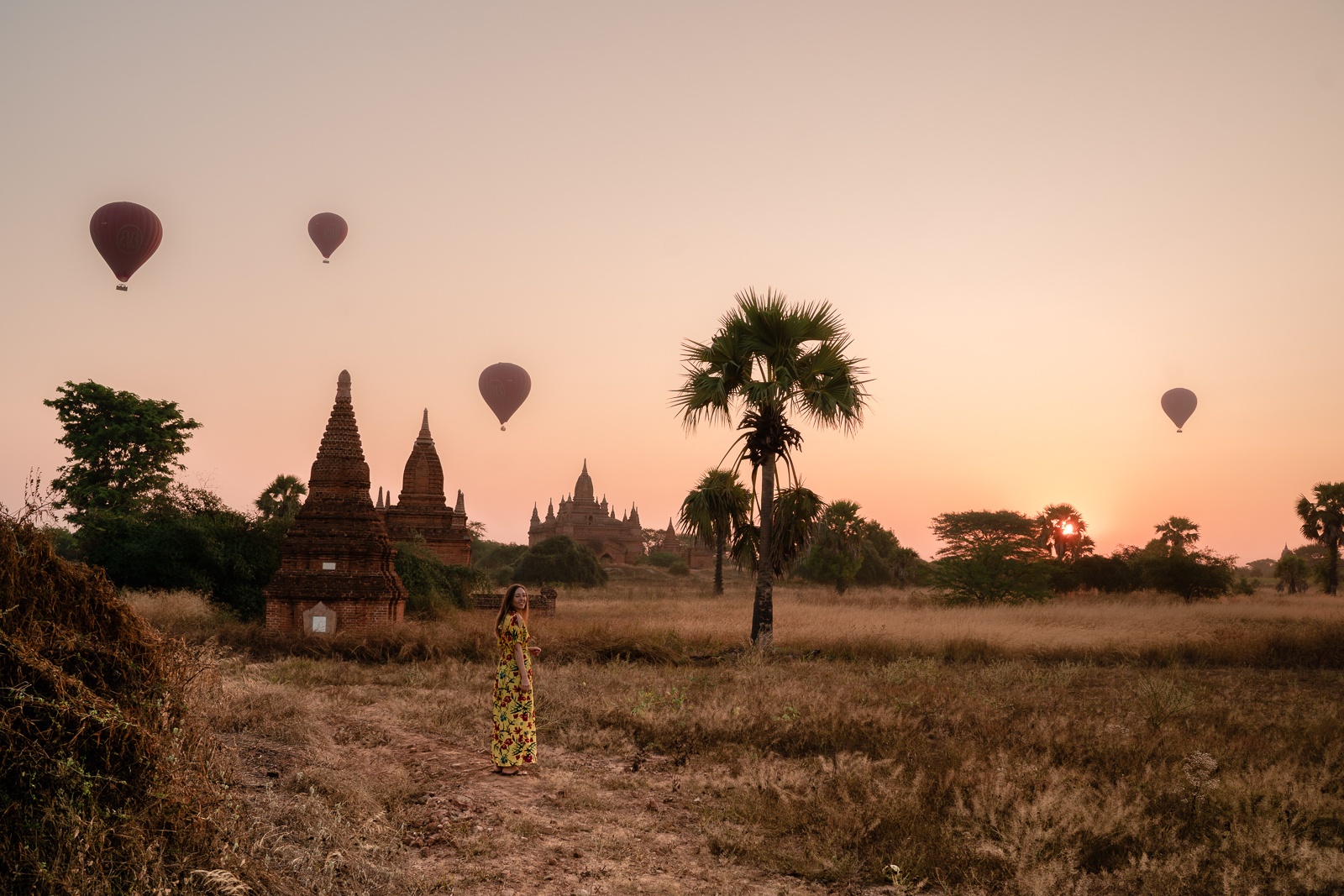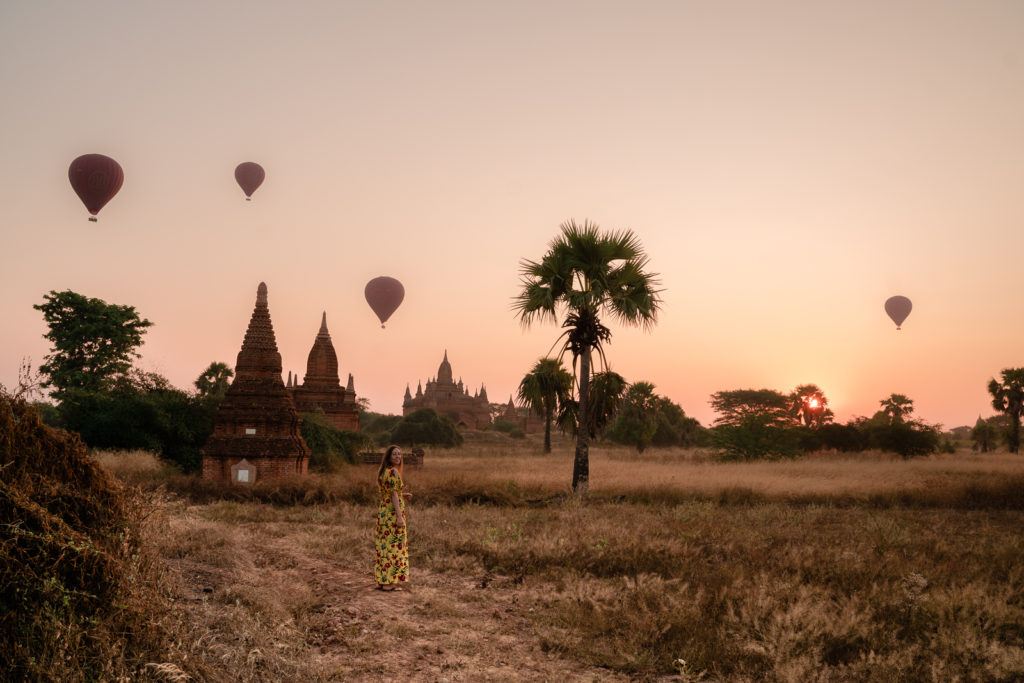 Given that you can't get high anymore without disrespecting the rules or damaging a crumbling building, the next best thing is to find an open space to view from. The best way to do this is to get on the tiny side roads that not even tuk-tuks can go down, much less buses full of tourists.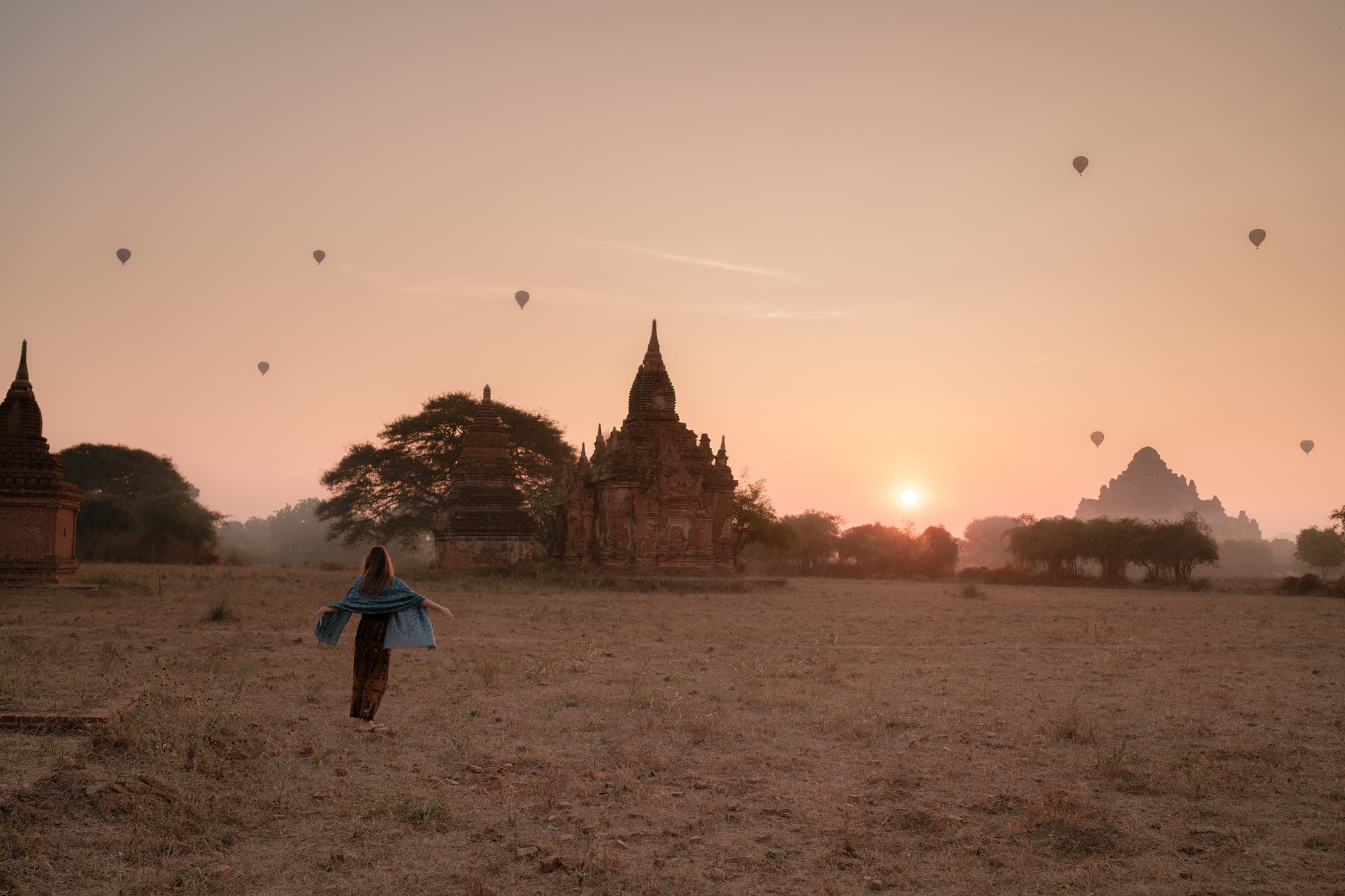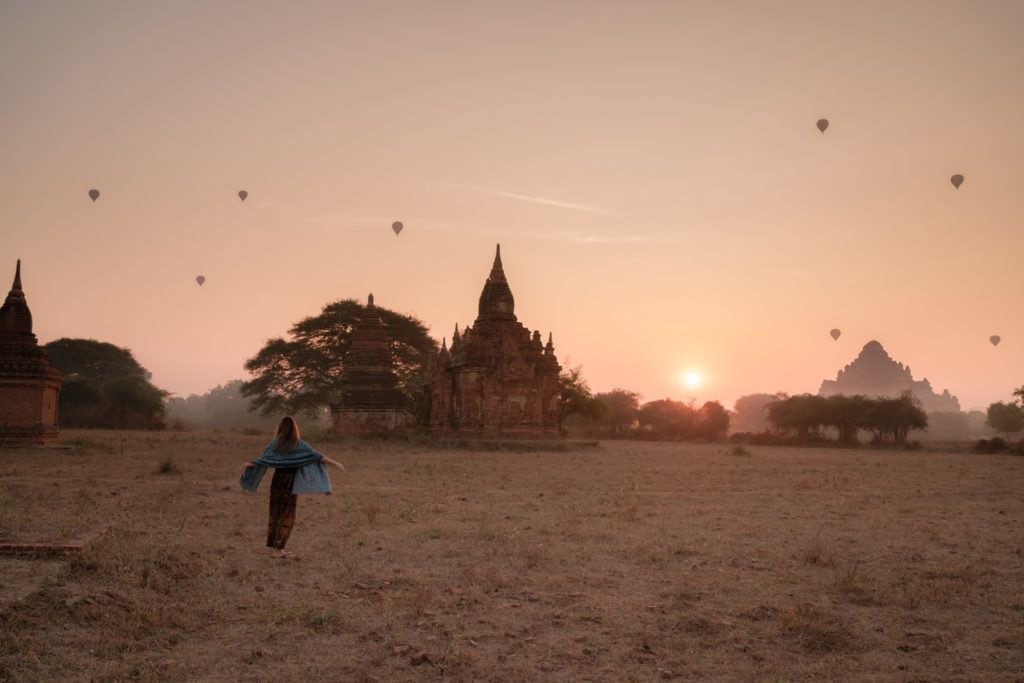 I searched out both places prior to going back in the morning, just so that I'd be sure I knew where I was going in the dark. The first one was great for seeing the balloons going overhead, in front of, and behind us. Best of all, nobody else was there. The road there is just a small dirt track, and you can find it at these coordinates: 21.172032, 94.887359. I'd also input 21.169633, 94.886478 into your GPS as that's the turnoff from the dirt road.
The second spot was closer to Shwesandaw Pagoda, the temple everyone formerly climbed for sunrise. The field in front of it allowed us to see all of the balloons pass from left to right along the horizon. They were farther away, but that created a different feel that I liked equally. The coordinates are 21.165036, 94.868072.
It's worth mentioning that locals will offer to take you to a temple that they claim you can climb. They'll want money for the exchange and while I respect the hustle, I encourage you not to follow them. It's illegal to climb, and you'll be the one to get in trouble if you get caught.
Pagoda 446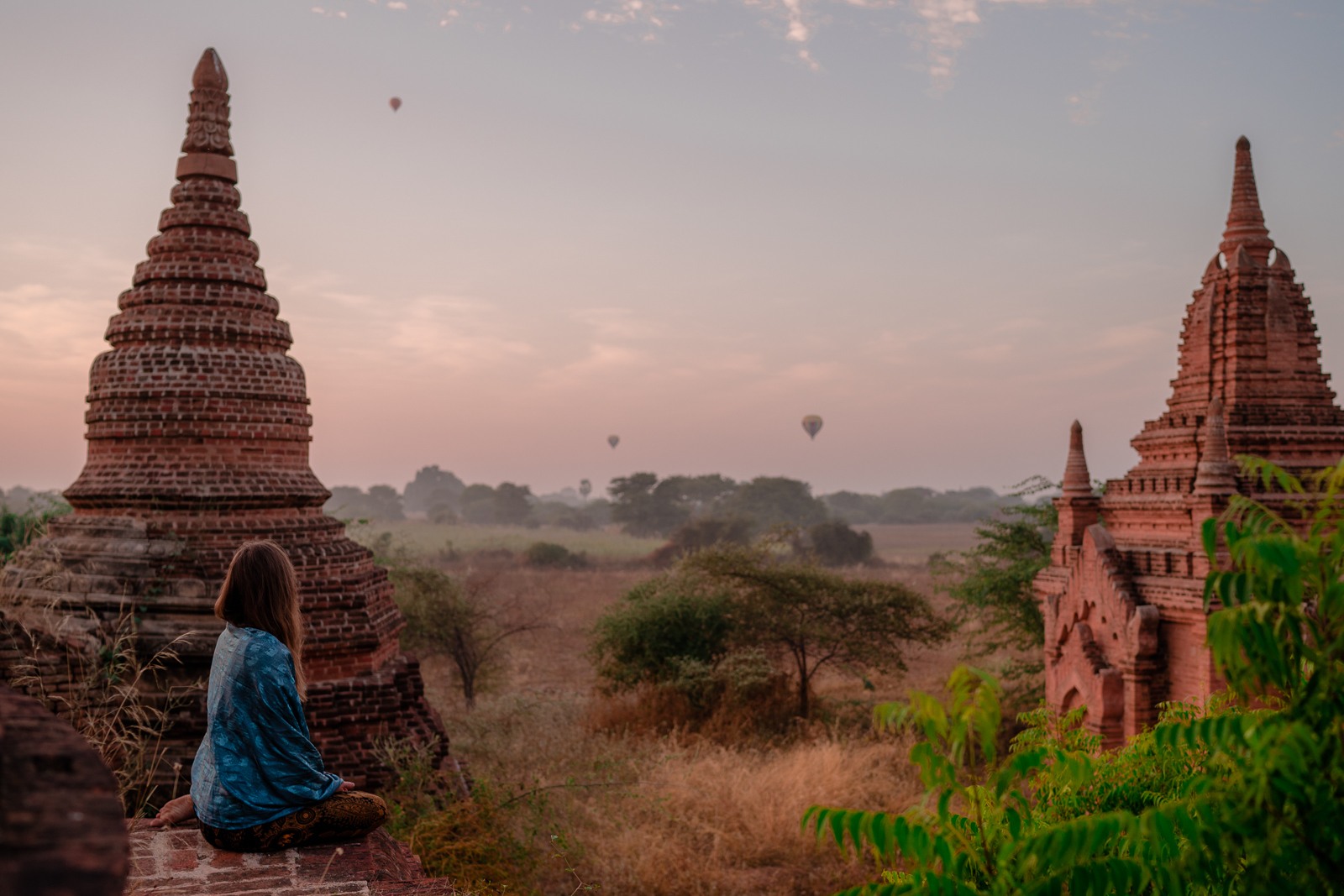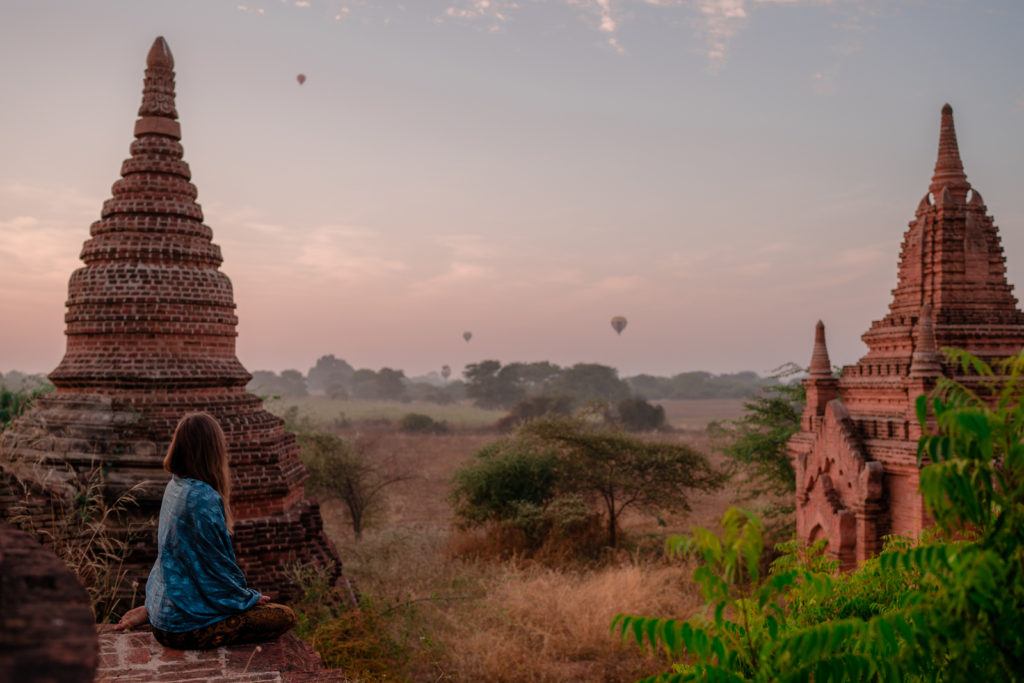 Nearby the first field, this pagoda has a nice view and the benefit of you likely being the only person there, but the view of the sun is partially obstructed by the trees and the field behind it is much better. Still, you'll likely be the only one there for sunset.
Shwegu Gyi Phaya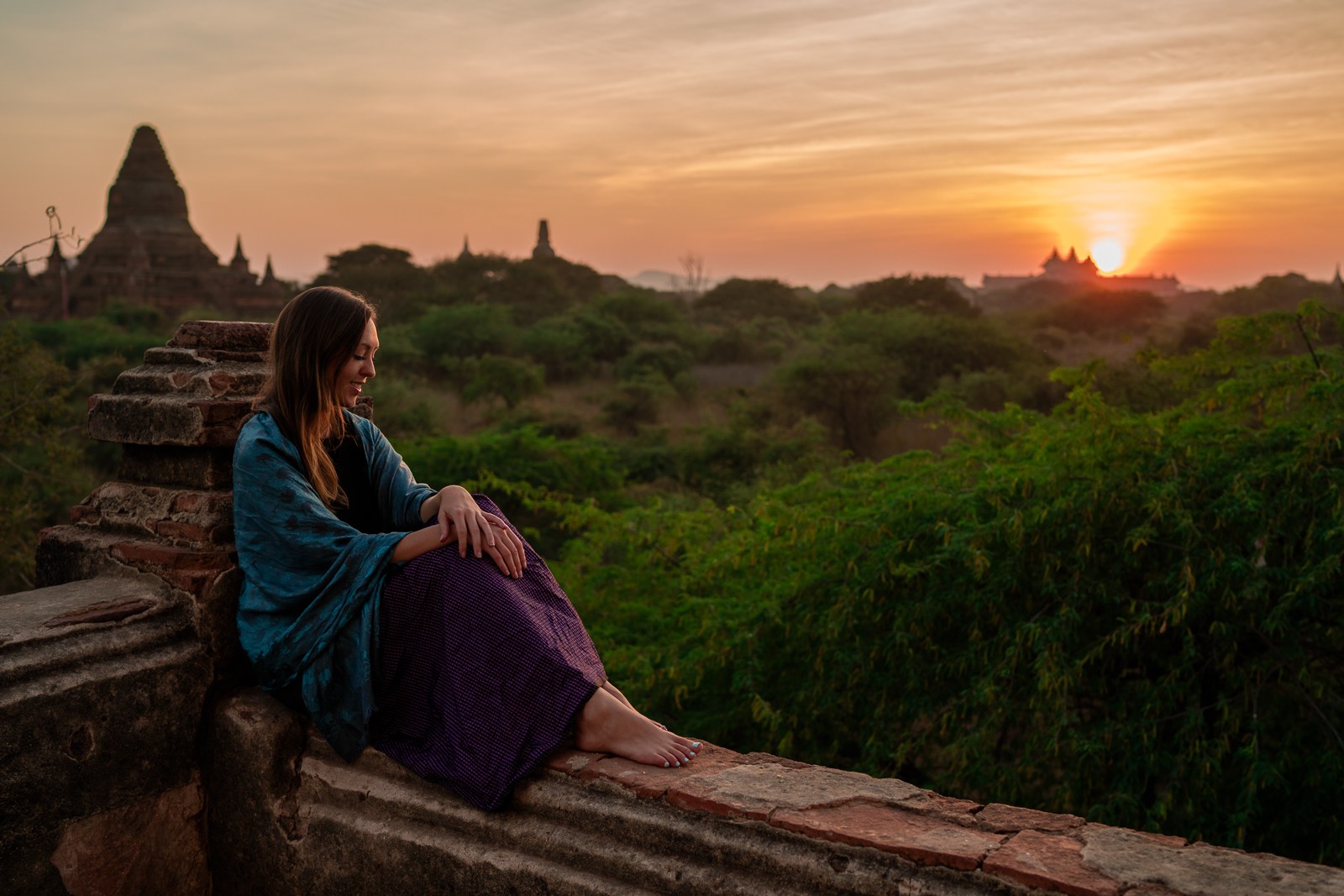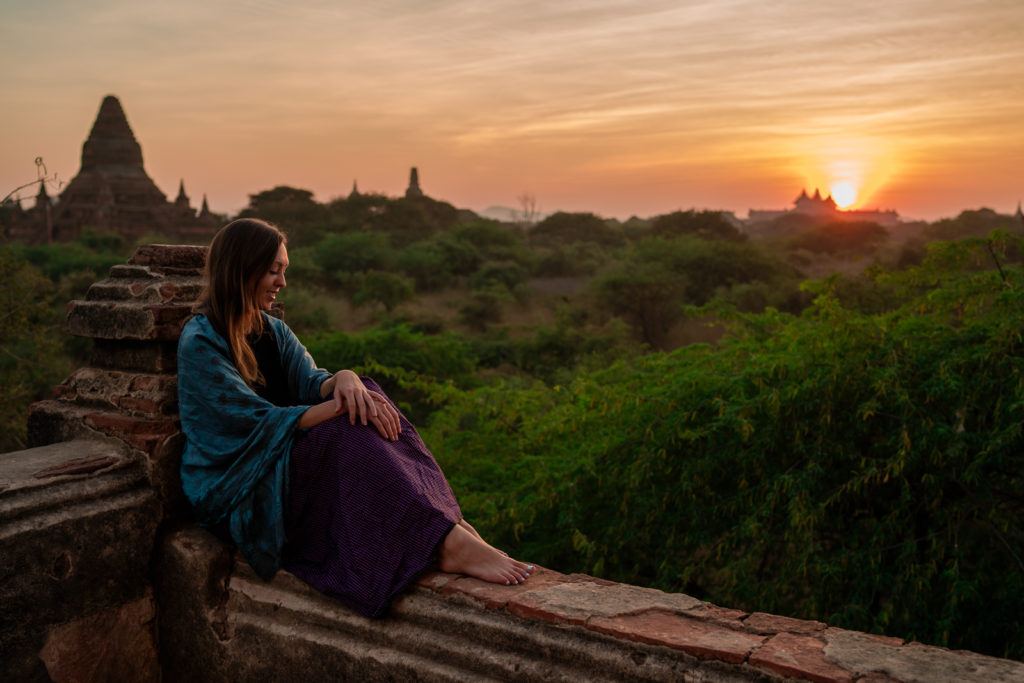 This is the only temple I found that has a somewhat elevated view without any need to climb. The first level of the temple has a wraparound verandah that faces the sunset and was a nice place to watch from. We didn't have to share it, either.
The Mounds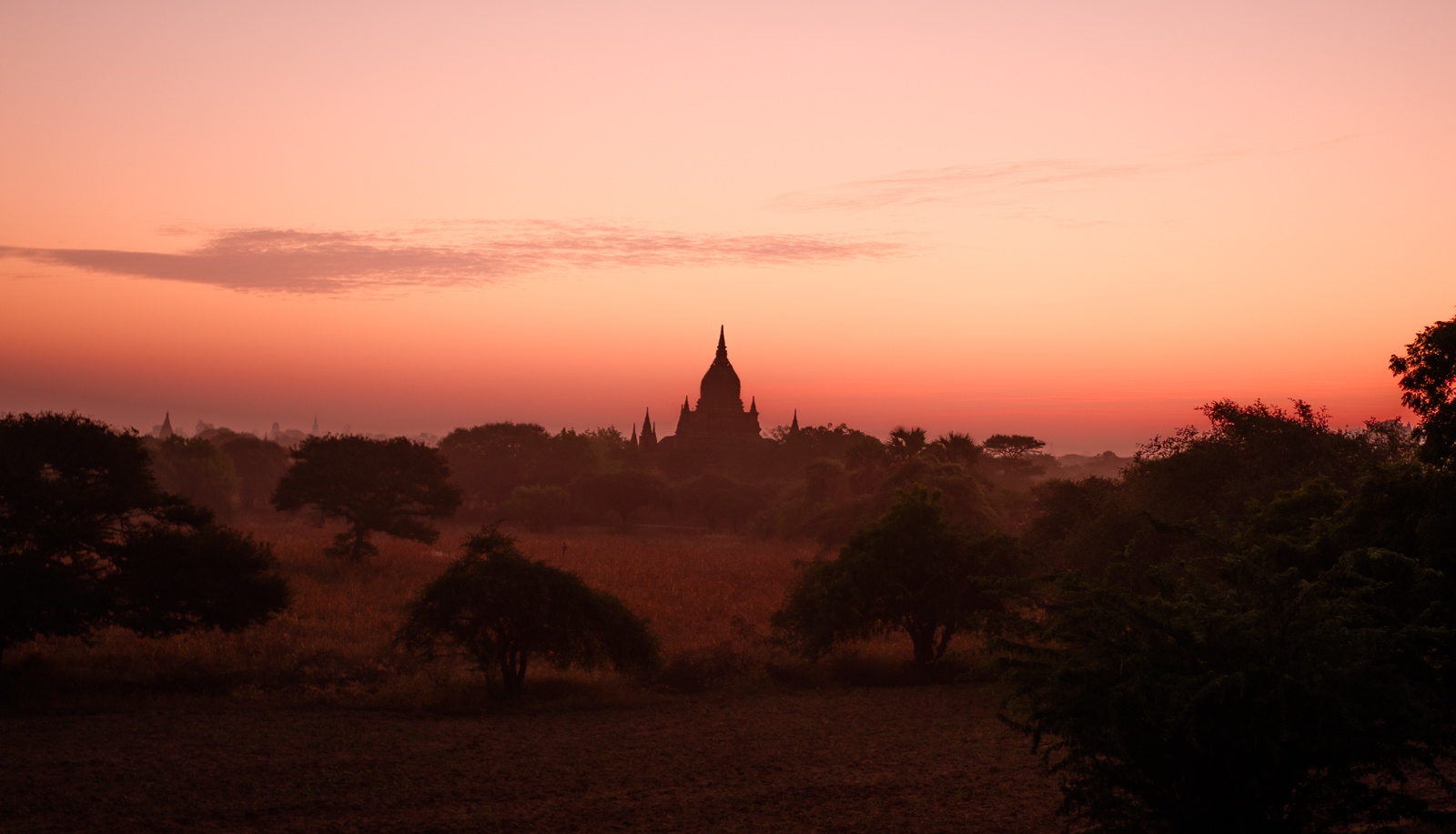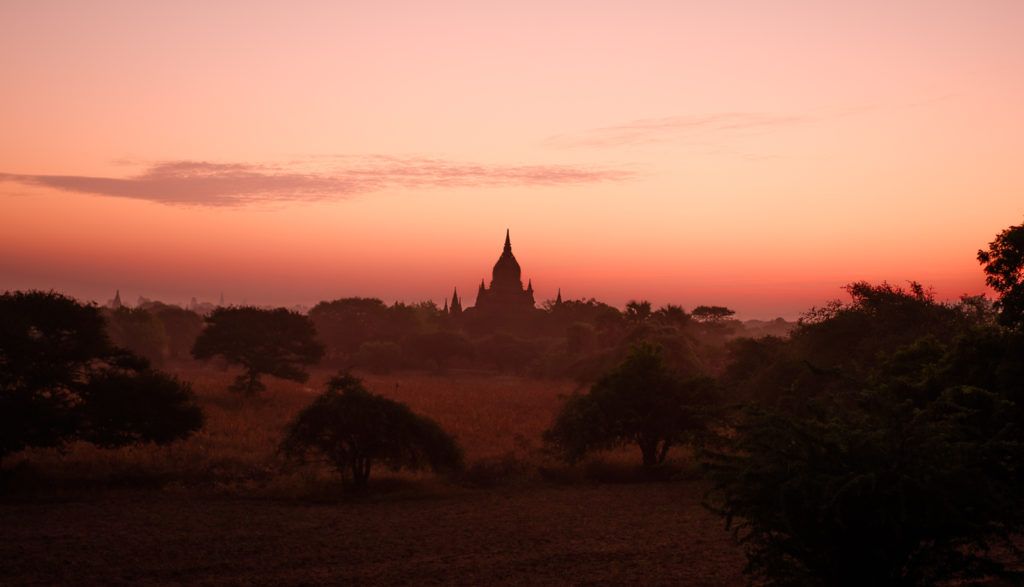 As an alternative to the temples, there are mounds all around that provide a somewhat elevated view. They range from sort of crowded to completely packed with hundreds of people. I visited O Bo Gon Hill for my first sunset and quickly realized the mounds would not be for me. However if you want to check them out, I highly recommend downloading the Myanmar offline map on maps.me. It's super useful in Myanmar in general and will help you navigate Bagan on bicycle. It has all of the mounds and temples listed, often with reviews.
Aureum Palace Hotel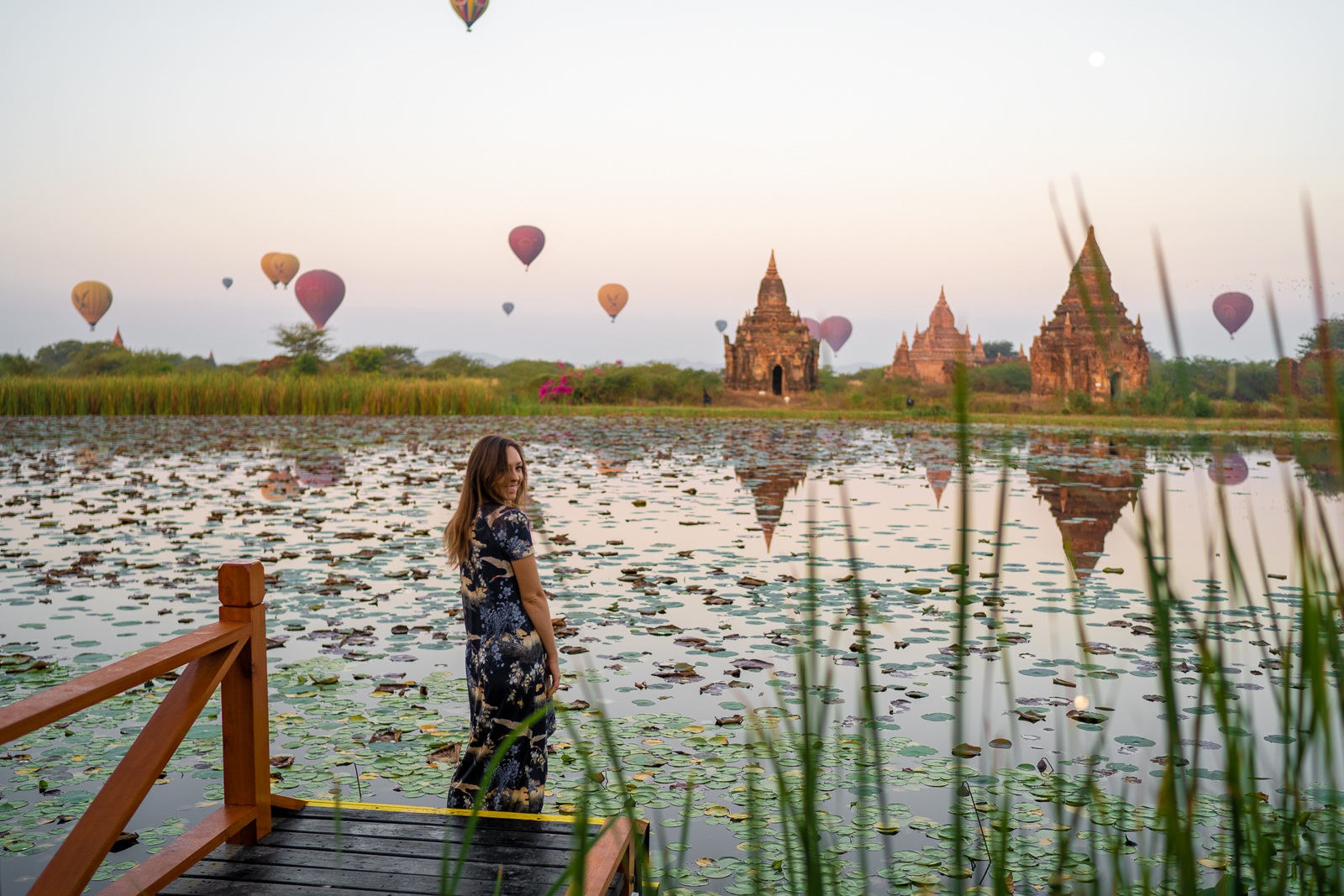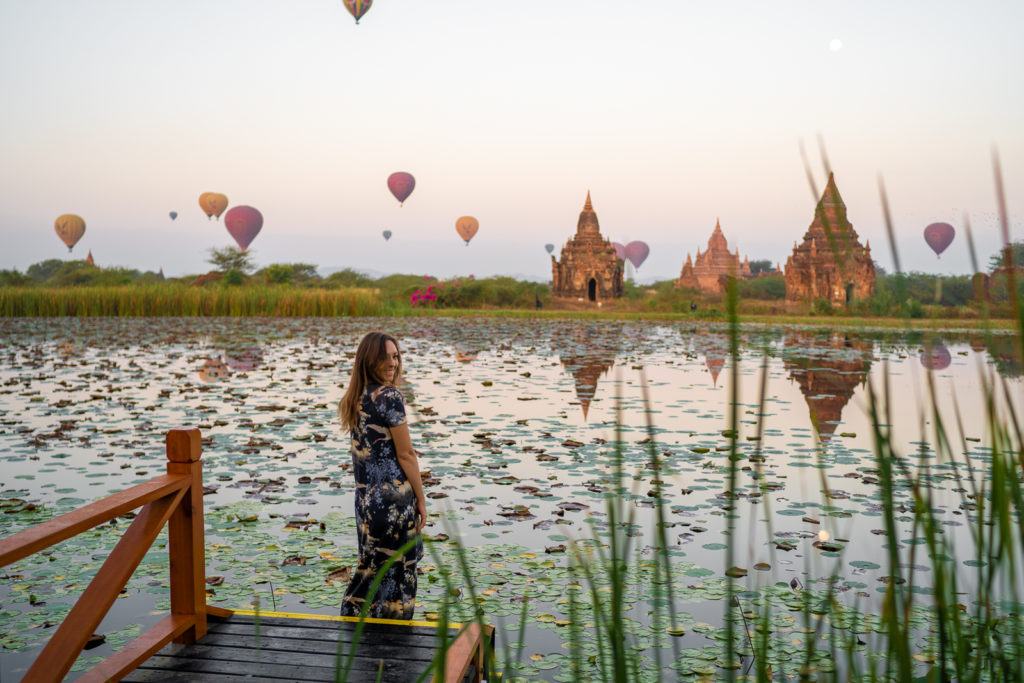 Generally I wouldn't promote a big 5-star chain on the blog, but there's no denying that you can get an amazing view from the pool and pond at this hotel. I spent most of my Bagan adventure at the Hotel at Tharabar Gate, which was great, though I did pay up to spend one night at the Aureum Palace Hotel so that I could have the sunrise and sunset view.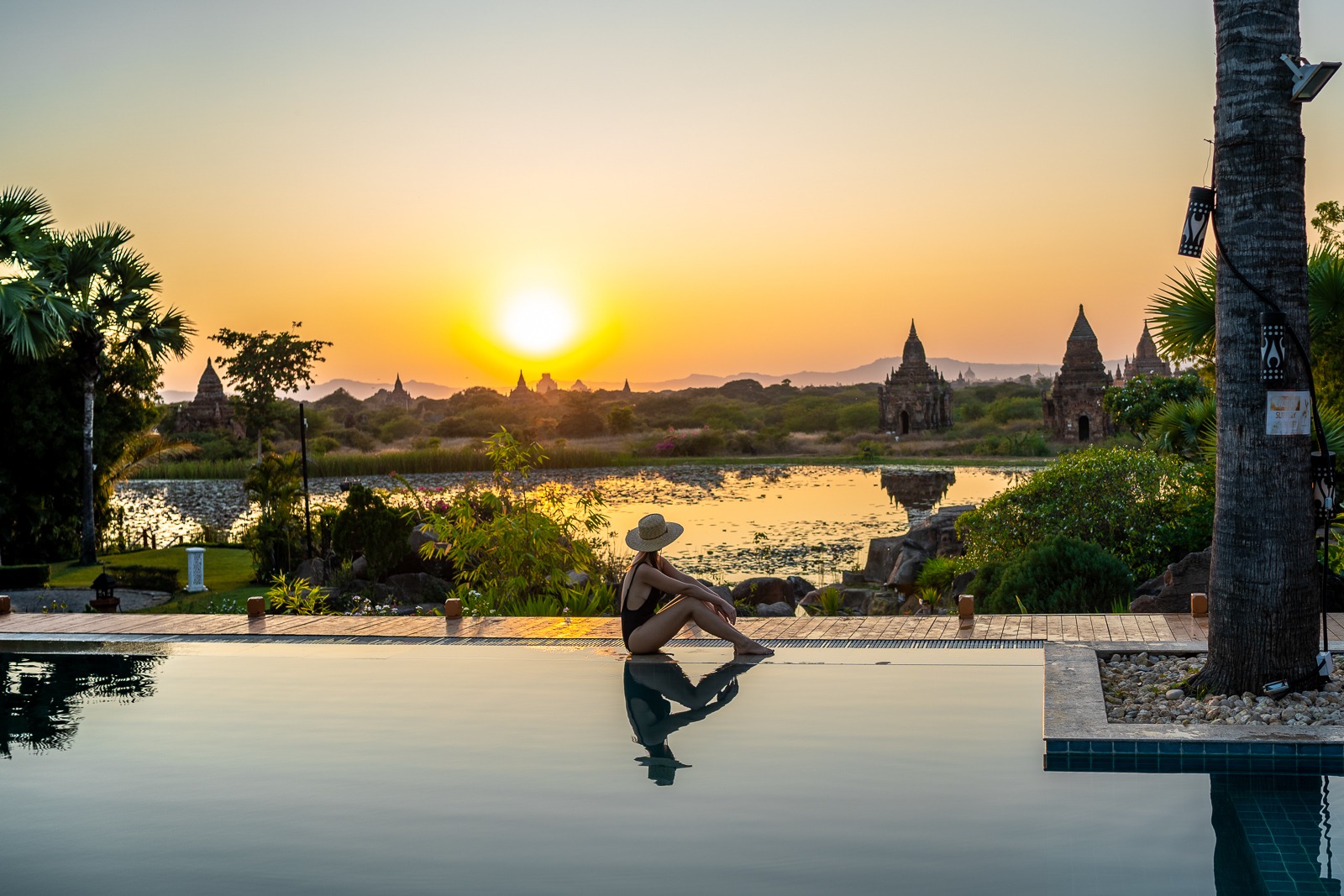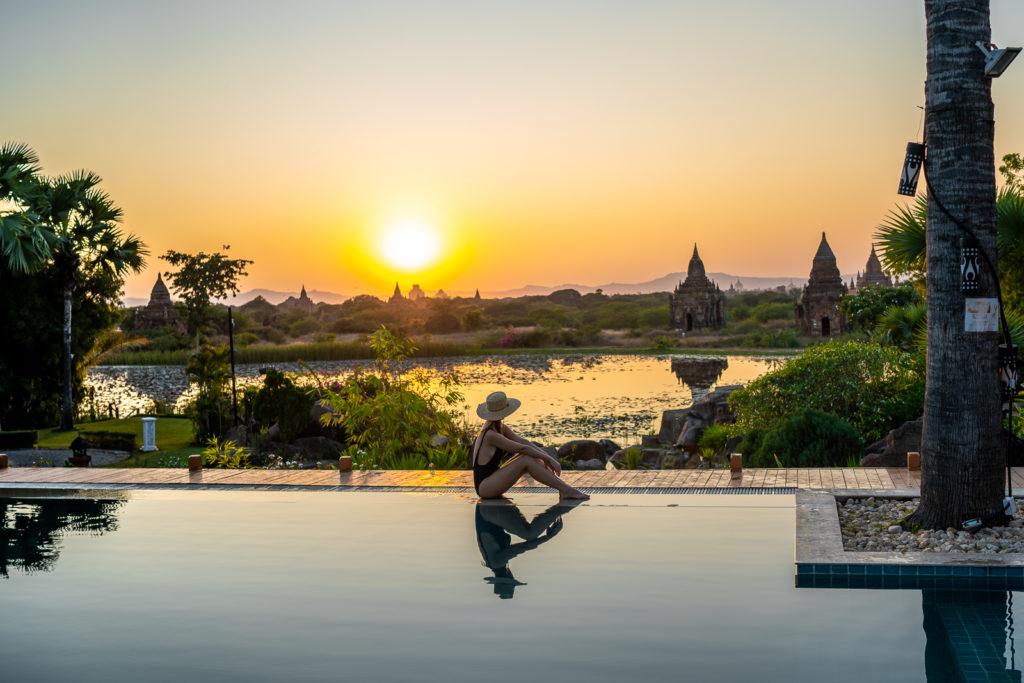 The balloons all take off right in front of the hotel, so it's a very nice, close view that you get of them all, plus the reflection on the pools. The whole sunrise experience goes a lot faster here, with the balloons taking off then disappearing. It felt a lot longer, more private, and free from my other vantage points. I would also suggest only staying there for one night, since it's quite far from any restaurants and that forces you to eat at their overpriced, rather marginal one.
Is it Still Worth Going to Bagan?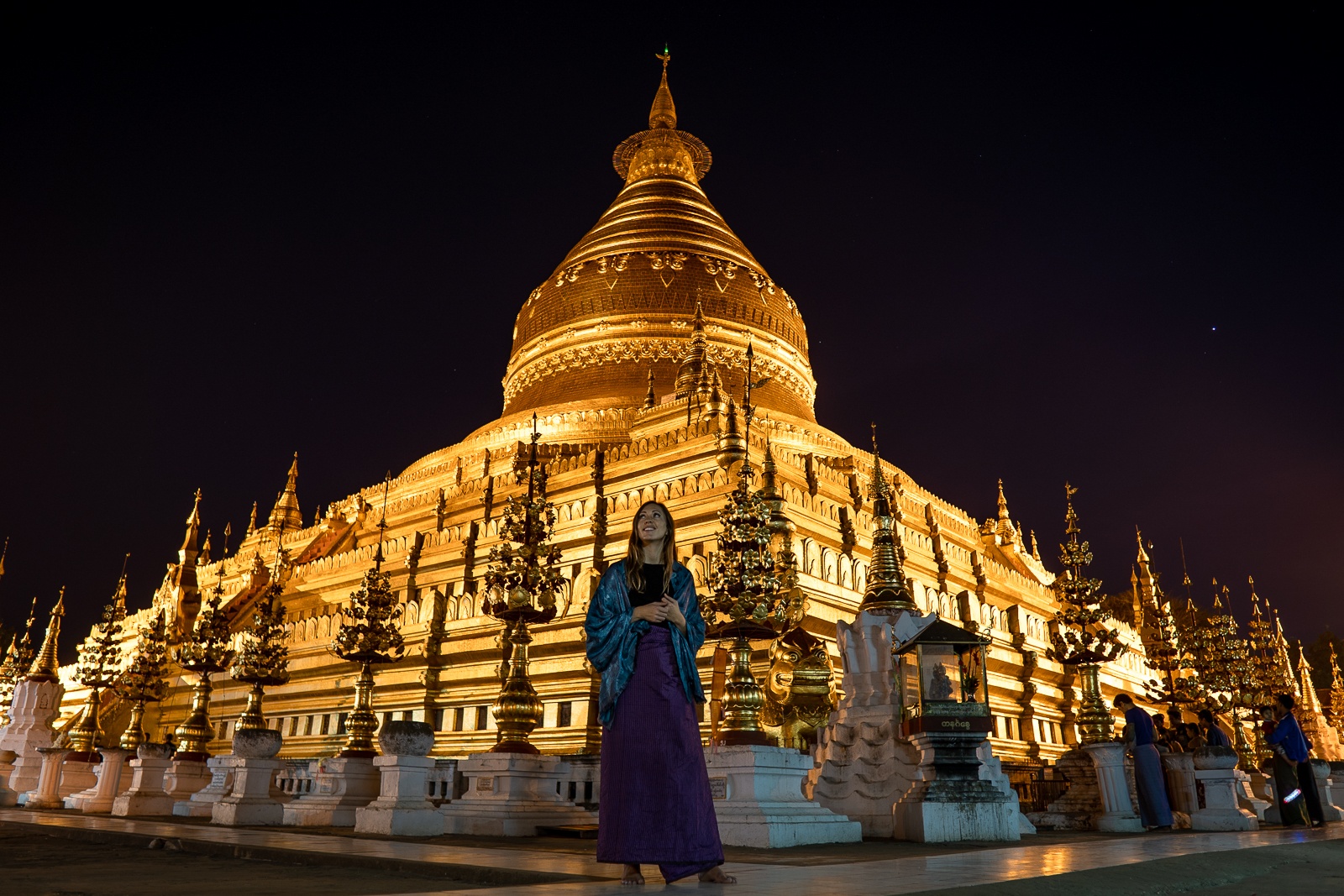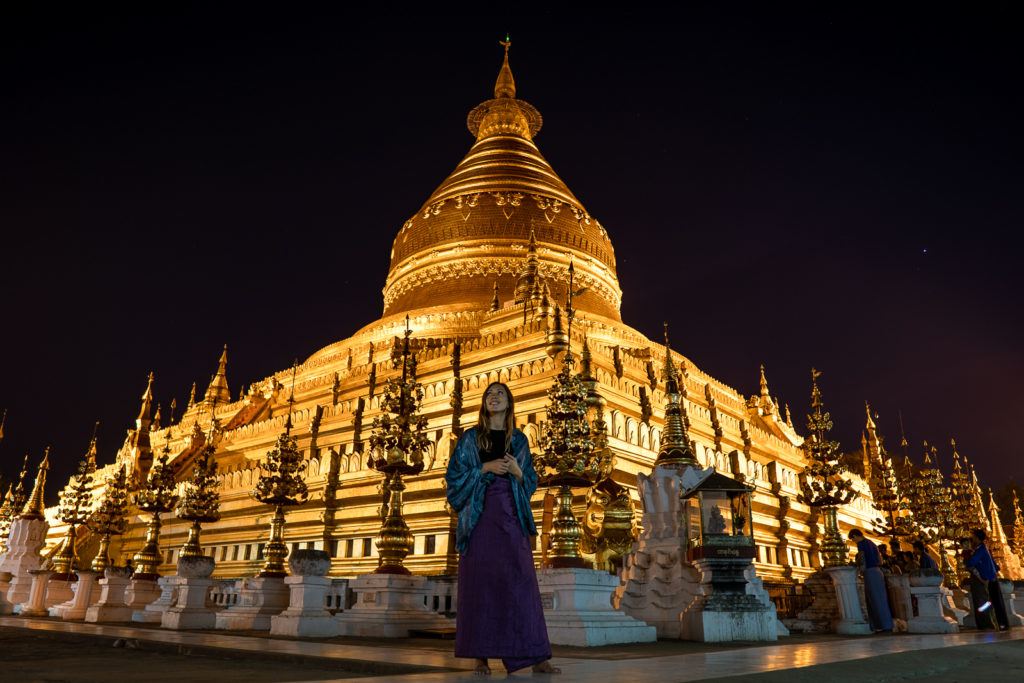 Hells yes! Though I did kick myself for not making it to Myanmar sooner so that I could have the Indiana Jones experience, if I'd never heard of or seen photos of people climbing on the pagodas it wouldn't have occurred to me that anyone should do such a thing. It's truly amazing to experience Bagan firsthand and there is nothing in the world like it.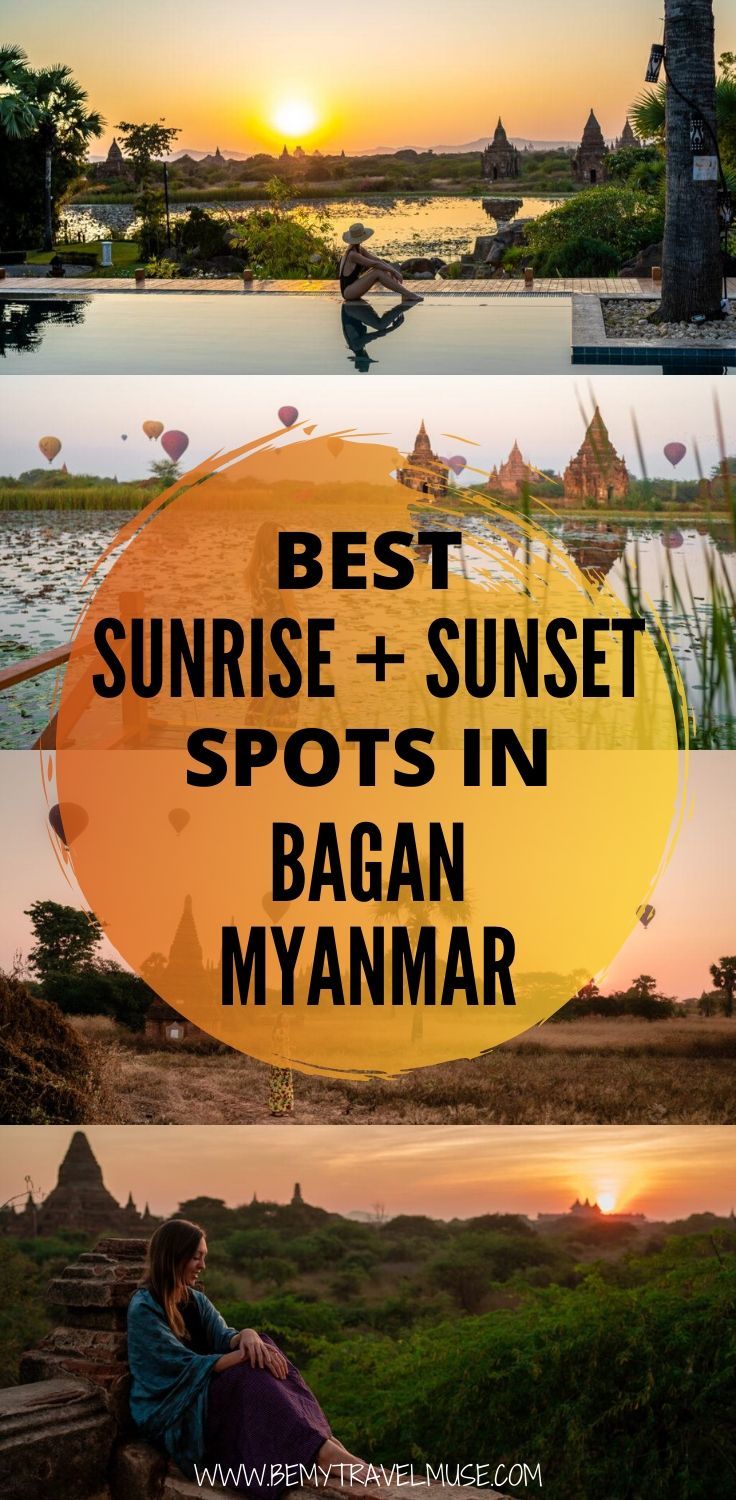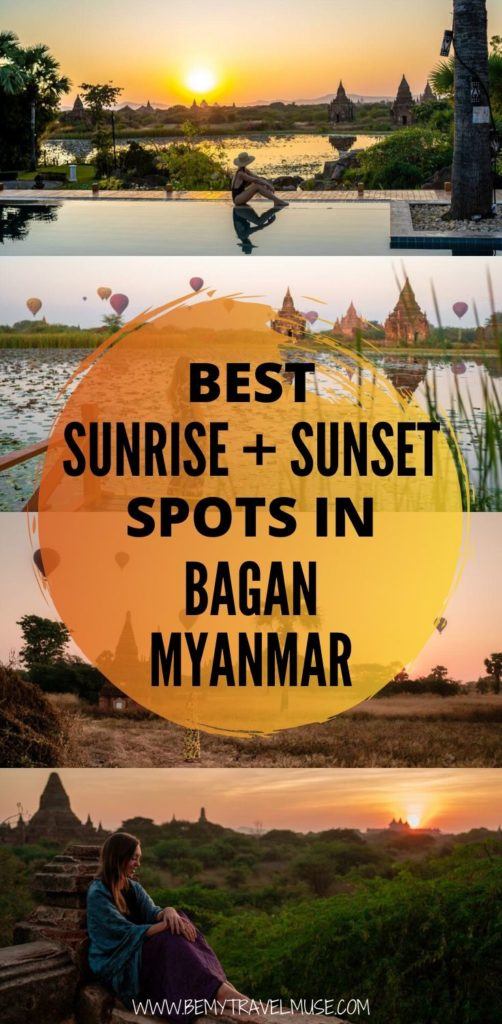 Make sure you bike around a bunch, catch every sunset and sunrise, hire a tuk-tuk to take you around to all of the famous temples to give someone a job and cover more ground, and make sure to order the tomato peanut curry at Yar Pyi Vegetarian Restaurant.
Enjoy Bagan, a peek into Myanmar's devoted and illustrious past.