Looking around at what I could purge from my closet, the maternity clothes going bye-bye, the dress I had in mind for Provence, but never wore, and the ones that don't fit anymore, I wondered, how could I still express myself through my clothes without being this wasteful, both to my wallet and the planet?
A friend of mine recently crossed the two-year mark using Rent the Runway for work and glam clothes, and had been singing its praises. Honestly, the Trust Pilot reviews didn't look great, but I decided she must like it for a reason, so I gave it a try as well. The following is a completely unsponsored review — using my own money — with my honest thoughts:
Rent the Runway is Convenient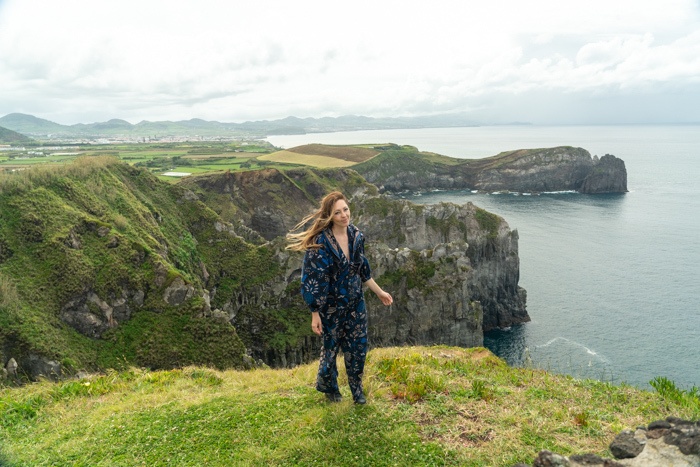 Call me extra, but I want my clothes to match the destination I'm traveling to. The photos come out better, and it's an expression of myself. Don't we all want to feel beautiful on vacation?
I used to buy things with a trip in mind, and sometimes not end up taking that trip. Some of those dresses are still in my closet waiting for their special moment. Let's be honest, my day-to-day uniform is mostly sweats. Even that perfect vacation dress I wore a couple of times rarely gets play time at home. After learning about the significant impacts on the environment of fast fashion, it also doesn't feel right to buy a cheap vacation wardrobe, even if I'm donating it after.
I tried Rent the Runway for a recent trip to Portugal and love how the photos turned out. It was fun wearing designer creations on our trip that fit so well with the environment.
Once I signed up, I could see what was available in my area, zeroed in on the designers I liked the best, looked at the reviews from other renters to determine what might work well for me, and placed an order all within 20 minutes. Within a few days, it was at my house. Four out of the 5 outfits fit me well thanks to the help from reviewers on sizing and fit. They were all things that I would love to wear but normally would not take the fashion risk on, so it was fun to be able to rent with the option to swap out what didn't work.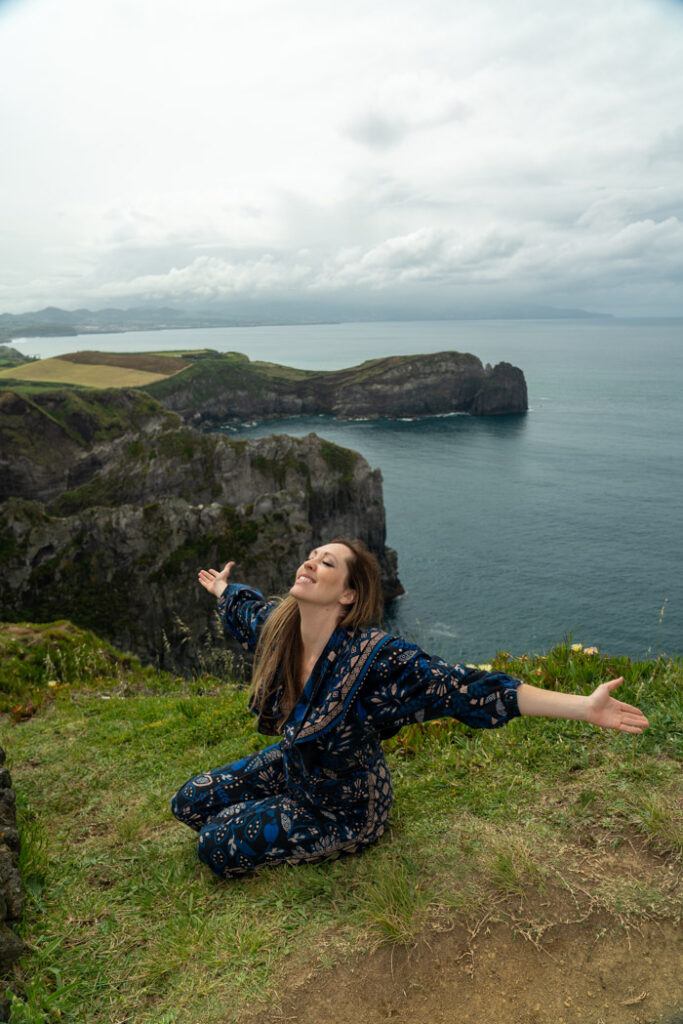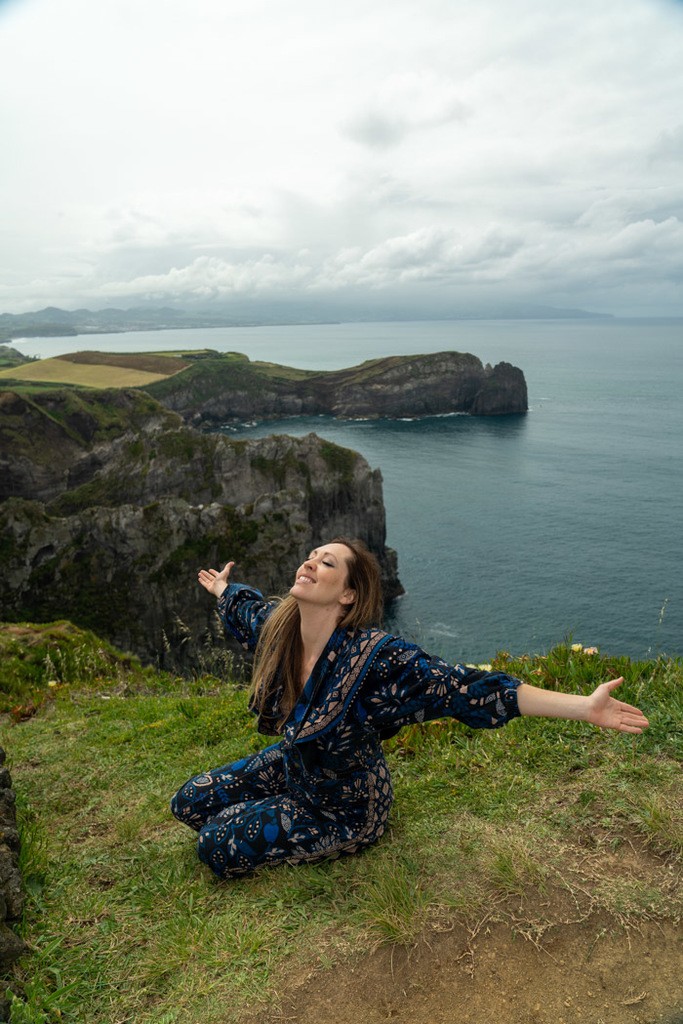 Although the shipping and dry cleaning impacts are considerable, Rent the Runway repairs garments, offsets 100% of carbon emissions, and is "displacing the need for new production of at least half a million garments through the next five years." They estimate that renting uses "24% less water, 6% less energy, and 3% less emissions on average, per garment, when renting through [their] platform versus purchasing new."
I also loved that I didn't have to wash them prior to returning, and that it's easy to put back in the original package and drop off with a prepaid UPS label.
More Sustainable (For My Wallet, and the Planet)
Another big thing for me was wasting less money. I don't want to buy 5 to 7 new things every time I travel, but I want to wear 5 to 7 new things every time I travel.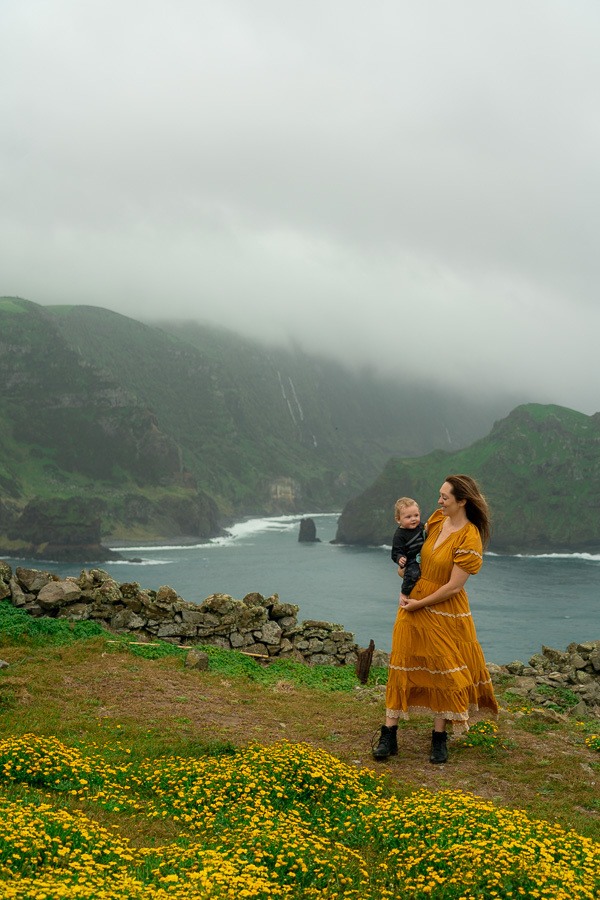 I buy fewer new things by renting instead. I can also constantly reinvent my look and get different sizes as my body changes throughout my postpartum experience. It's also worth pointing out something I haven't seen mentioned in any of the studies about the sustainability of rental clothing – higher quality clothing tends to be made with higher quality practices and materials, meaning fewer environmental impacts during production and fewer micro plastics going into the water when washing.
The clothes also tend to have far more details when they're created by a designer. It feels like I'm wearing someone's work of art. Since I'm wearing them for work, I can write the rental fees off, too!
Rent the Runway Provides More Access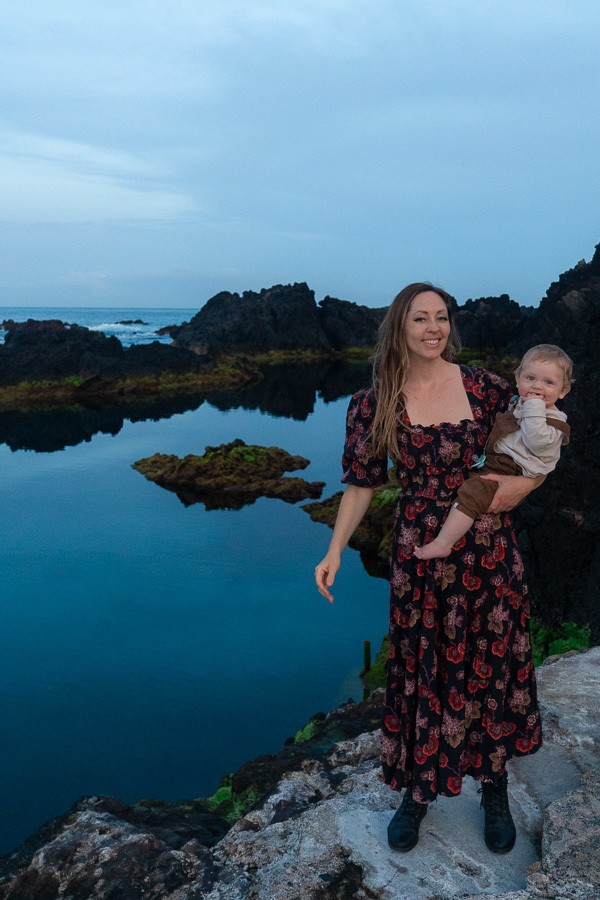 Rent the Runway gives more access to those who normally could not afford to wear $500 dresses regularly. I would not want to spend $3000 per month on clothing, which is about the value of what I am renting, but I can pay the rental fee! I can also pause the service when I don't need it.
I also love the idea of providing more opportunities for up-and-coming designers to put their creations into the hands of more people. RTR also prioritizes diversity in their company leadership, which fits my vision of a better world.
Satisfies my Desire to Buy Things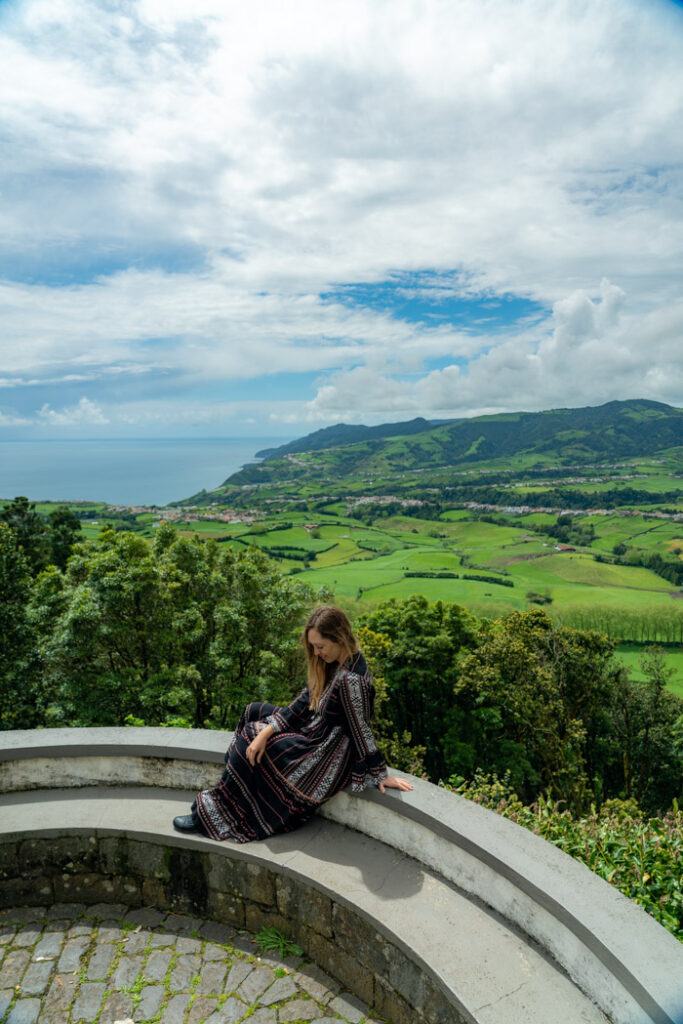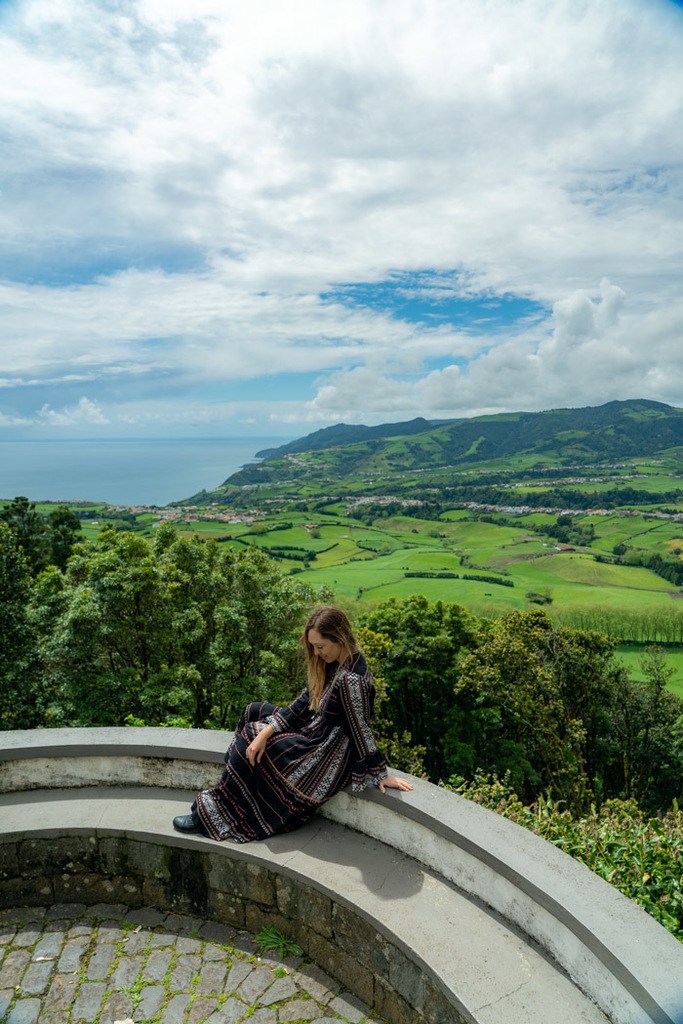 I get enjoyment out of shopping. I love trying things on and feeling beautiful in them. I have fun browsing the rentals online, making wishlists, and get excited about future event or trip outfit ideas.
I've always loved fashion and dressing up, so this gives me the opportunity to do so more often, and I feel way less desire to buy things by being able to rent.
Why I Almost Didn't Try Rent the Runway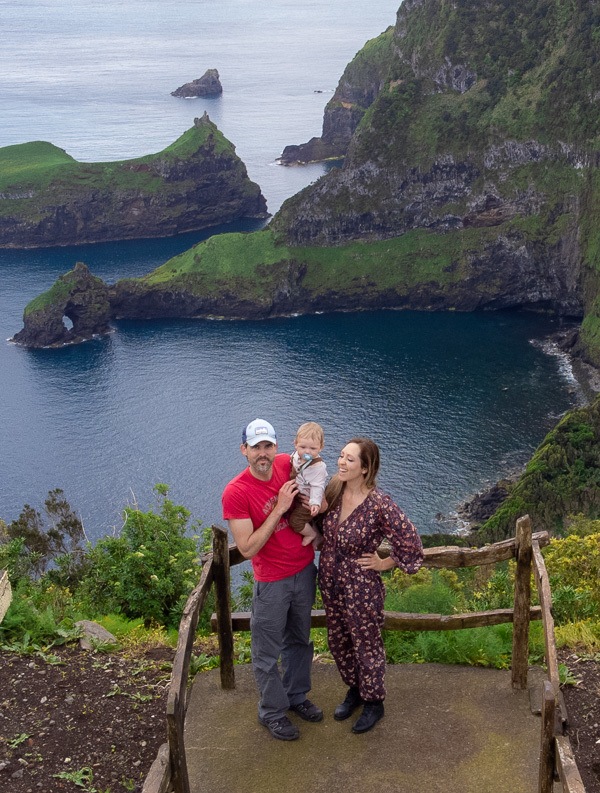 I read extensive reviews before signing up, because even though RTR is cheaper than buying new, it's still an investment. I wanted to know exactly what people didn't like about the service. The biggest things appear to be forgetting to cancel or pause accounts. It doesn't seem like RTR does refunds, so once you're done renting, be sure that you have fully canceled or paused it.
I also wish the things I'd seen browsing were available in my area or not already rented out when I'm ready for them. I have fallen in love with many pieces that haven't been available during my rental window, which is a bummer. I still feel there's been enough variety to make it worth it, though.
Sometimes the clothes are imperfect and have clearly been worn many times over. The Ulla Johnson romper in the photo above did have a small hole on one of the legs, but it wasn't very noticeable and didn't bother me.
The clothes were also bigger than my normal outfits, which have less detail and are usually made with cheaper materials that are less bulky. This wasn't a huge deal but would have kept me from traveling carry on only if that were my goal. If you're bringing dresses and fancy outfits on vacation normally, though, it probably wouldn't make a difference.
Finally, you can be liable for the clothing if you do not return it or seriously damage it. While they know that stains can happen, completely losing the garment or accidentally ruining it could mean you're on the line for the sale price. That kept me from renting for a while, but when I considered that I don't often totally ruin or lose my clothes, I felt comfortable taking the risk.
Final Thoughts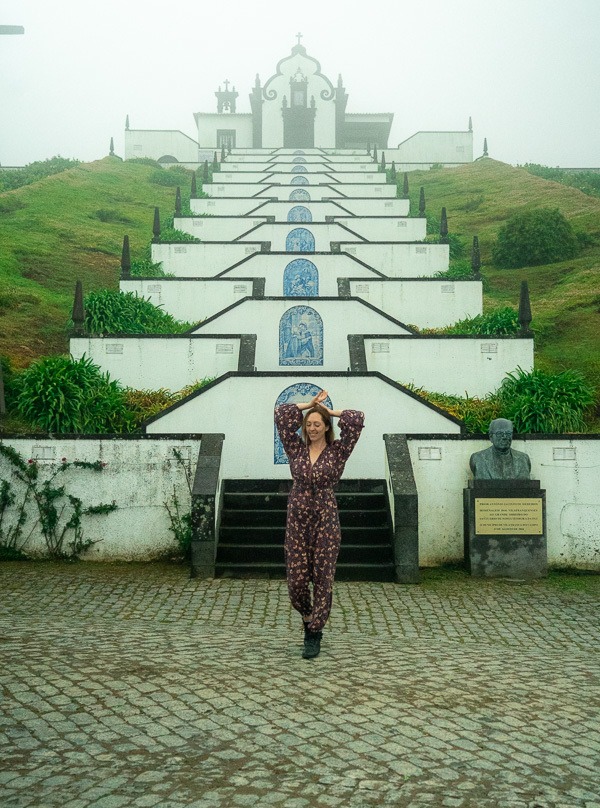 Overall, I really like Rent the Runway's 5-10 garments per month plan (here's a discount), and I will keep using it for all of my upcoming trips this year. I have a feeling it will empower me more with my self-expression through fashion, and I feel better about doing this than buying new clothes or fast fashion. To me, this is one of the best ways to support forward thinking companies that truly reduce and reuse.
*This is an honest, unsponsored review, however if you decide to rent through my referral link, I will get a small bonus off of my next rental.