To be honest, Kentucky wasn't always on my travel radar. Like many people unfamiliar with the Bluegrass State, I previously had a lot of assumptions about it. However, the state is much more than meets the eye, and it is home to some incredible destinations. This list breaks down the best, including wonderful cities, neat towns, beautiful parks, unique stops, and more:
Cities & Towns
40. Louisville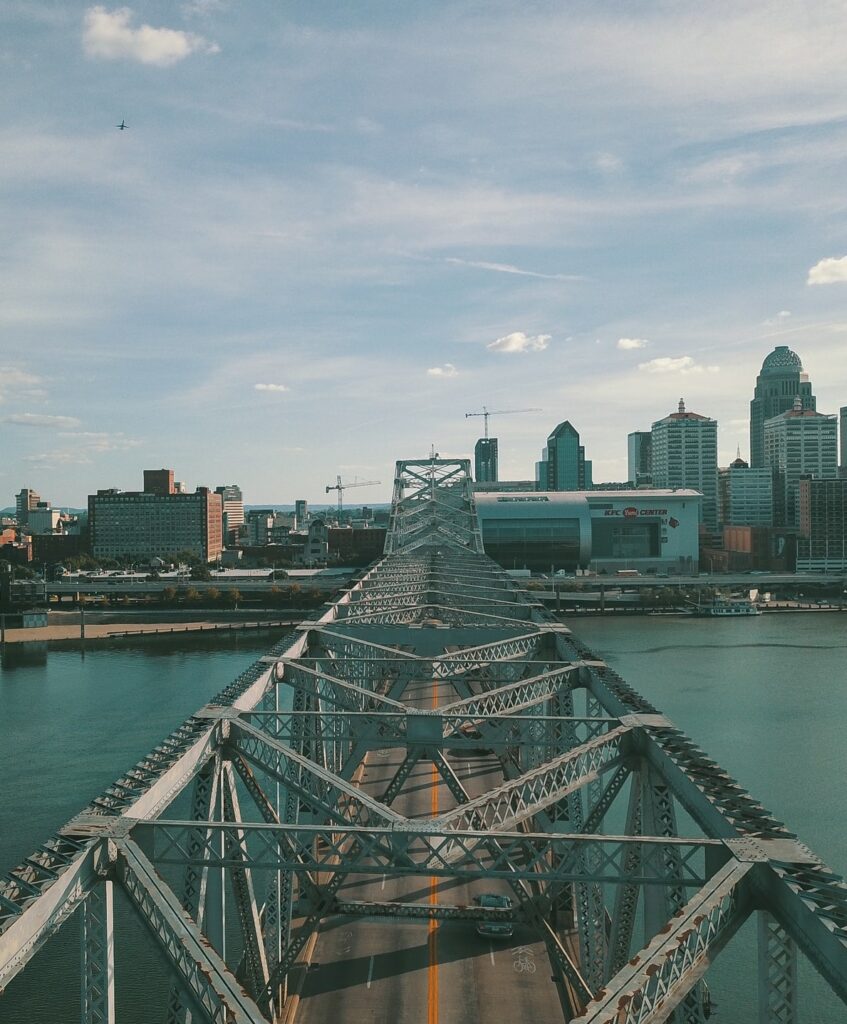 As Kentucky's largest city, Louisville is a hub for nearly everything that makes this state special. You'll find countless venues to see live bluegrass shows, race tracks with the country's most impressive horses, and some amazing Southern cooking. Not only that, but Louisville is bursting with culture and has a thriving art community.
Here are a few must-visit spots in this vibrant city:
39. Frankfort Avenue
As far as places to go in Louisville, this is one of the best to check out as soon as you get into town. Frankfort Avenue, aka "The Avenue," is a long corridor that connects the city's most hip and happening neighborhoods. Along it, you'll see local businesses galore, from boutiques to galleries to mom 'n' pop restaurants.
38. Fairmount Falls Park
On the outskirts of Louisville is Fairmount Falls, one of the city's hidden natural gems. Visiting feels like discovering a Louisville secret that not many other tourists get to experience. The waterfall is tucked away in the forest, about a mile's hike from the trail entrance.
To get to this gorgeous waterfall, you can make a reservation to access the park at Jefferson Memorial Forest Welcome Center. Since only three cars are allowed in the park per day, a reservation nearly guarantees you'll have the falls almost all to yourself.
37. Churchill Downs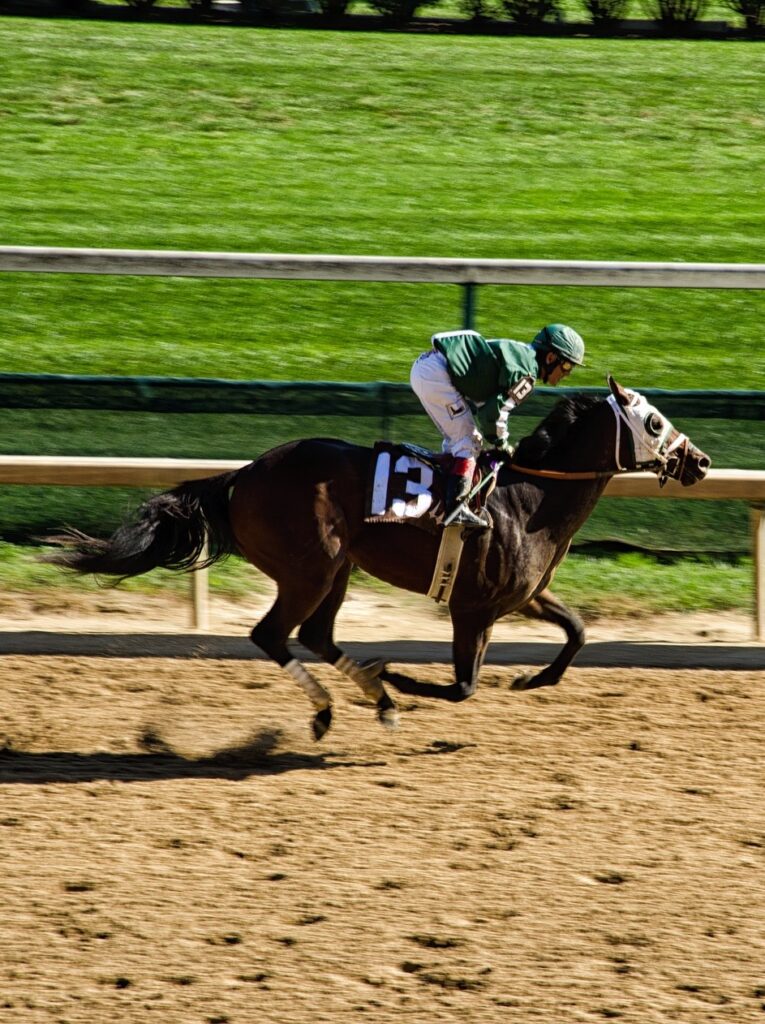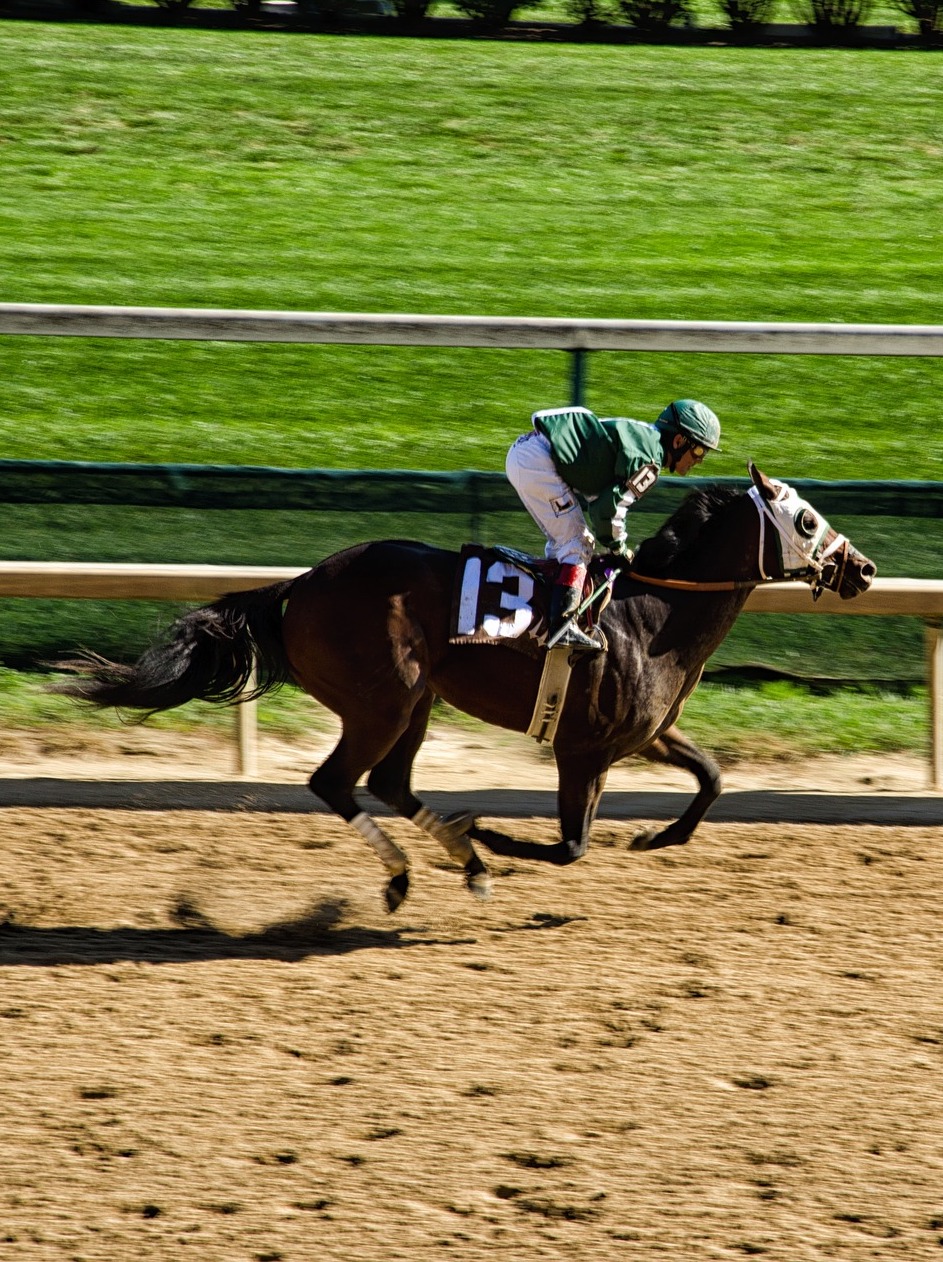 Churchill Downs is as famous as it gets when it comes to Louisville institutions. The two longest continuously running sporting events in the US are held at Churchill Downs: the Kentucky Derby and the all-female Kentucky Oaks races. Even if you aren't in town during one of those, check the events calendar to see what else is going on at the race track during your visit.
36. Muhammad Ali Center
The famous boxer-turned-philanthropist Muhammad Ali is a Louisville native and certainly engenders a generous amount of hometown pride. Opened in 2005, the Muhammad Ali Center is a nonprofit museum that serves to demonstrate Ali's six core principles: confidence, conviction, dedication, giving, respect, and spirituality. It's one of the most inspirational museums in Kentucky. Find more information here.
35. Louisville Mega Cavern
Adventure seekers will not want to miss out on a visit to the Louisville Mega Cavern, the world's only fully underground aerial ropes course. This former 1930s mine site has 100 acres (part of a citywide 17 mile array of underground corridors) that you can explore via Historic Tram Tour or walking tour, on which you can learn about the history and geology of the caverns. This is one of the top places to see in all of Kentucky, let alone Louisville!
34. Cherokee Park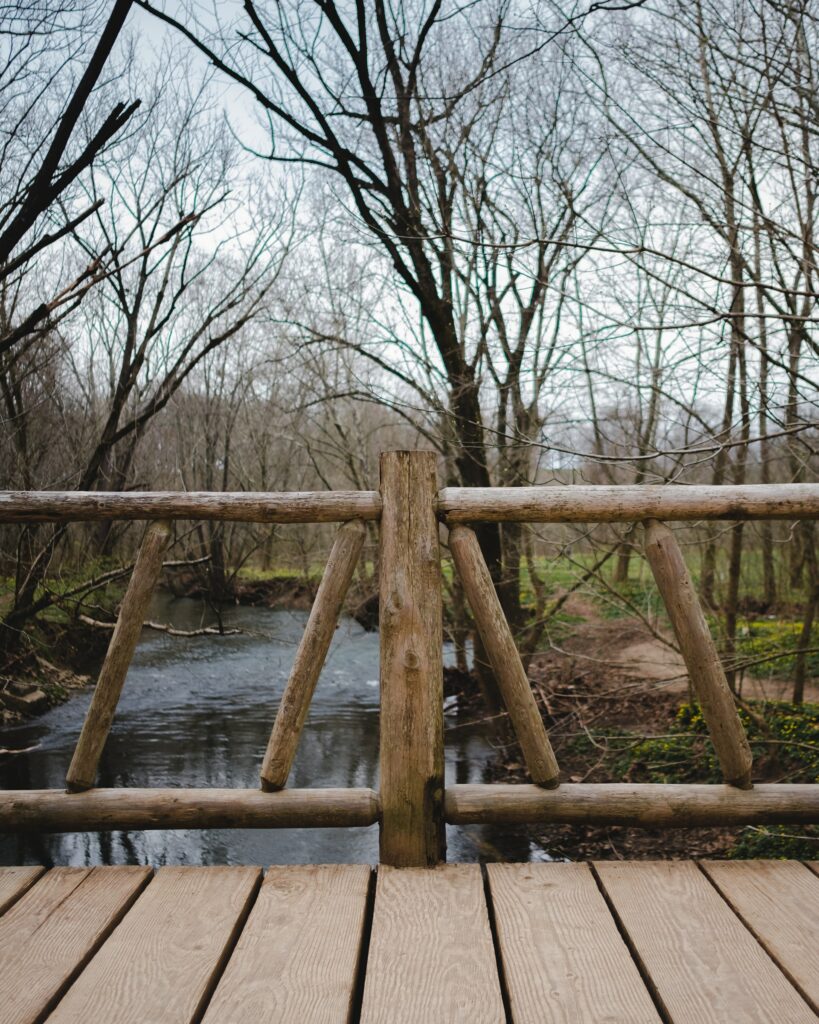 Did you know that Frederick Law Olmsted, who designed NYC's Central Park, also designed Cherokee Park in Louisville? It's true! His eye for design is evident in the Park, which features quaint woodlands, open meadows, rolling hills, and trickling streams. That's right, you can enjoy all of that natural beauty without having to leave Louisville's city limits.
33. Lexington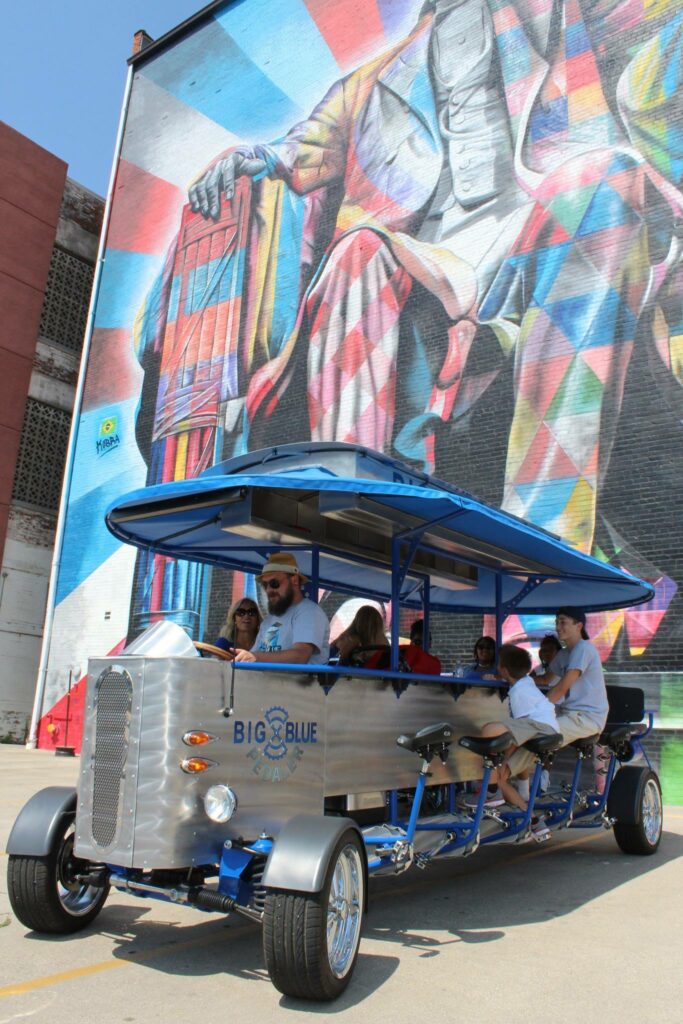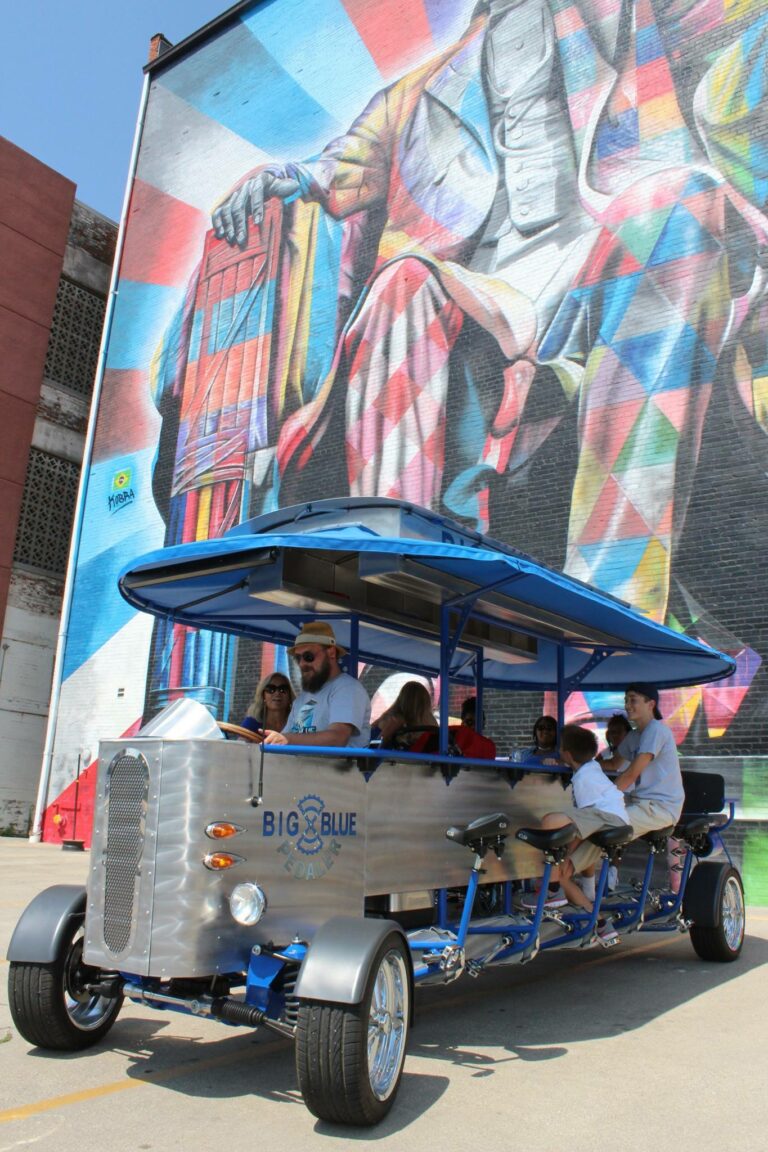 Lexington is Kentucky's second largest city and is spilling over with history, Southern charm, and unique places to visit. As the country's horse capital, you'll find loads of opportunities to learn about the city's horse racing and breeding legacy. Not only that but Lexington is in the heart of bluegrass country and packs a big punch with its rich bourbon culture.
Here are some of the best places to visit in or near Lexington:
32. Keeneland Race Track
Keeneland is an internationally renowned racecourse committed to preserving the tradition of thoroughbred horse racing. The track is open to the public, so you don't have to attend an actual race to take in its beautifully landscaped gardens and pristine grandstand. The place captures the essence of horse racing culture and prestige. This tour includes a stop at Keeneland with an expert guide.
31. Ashland: Henry Clay Estate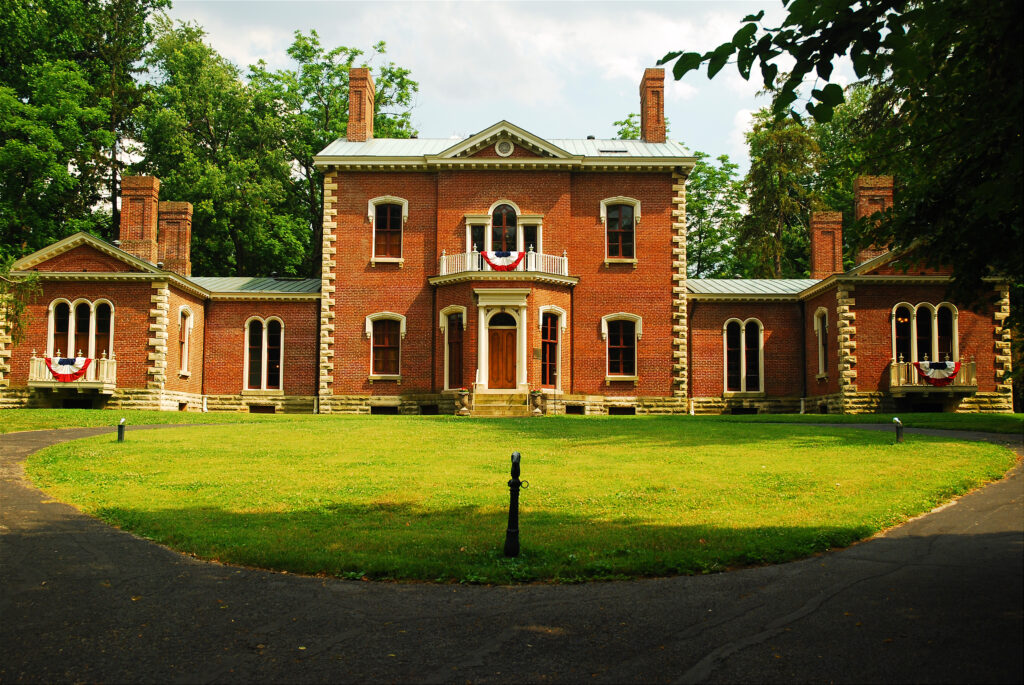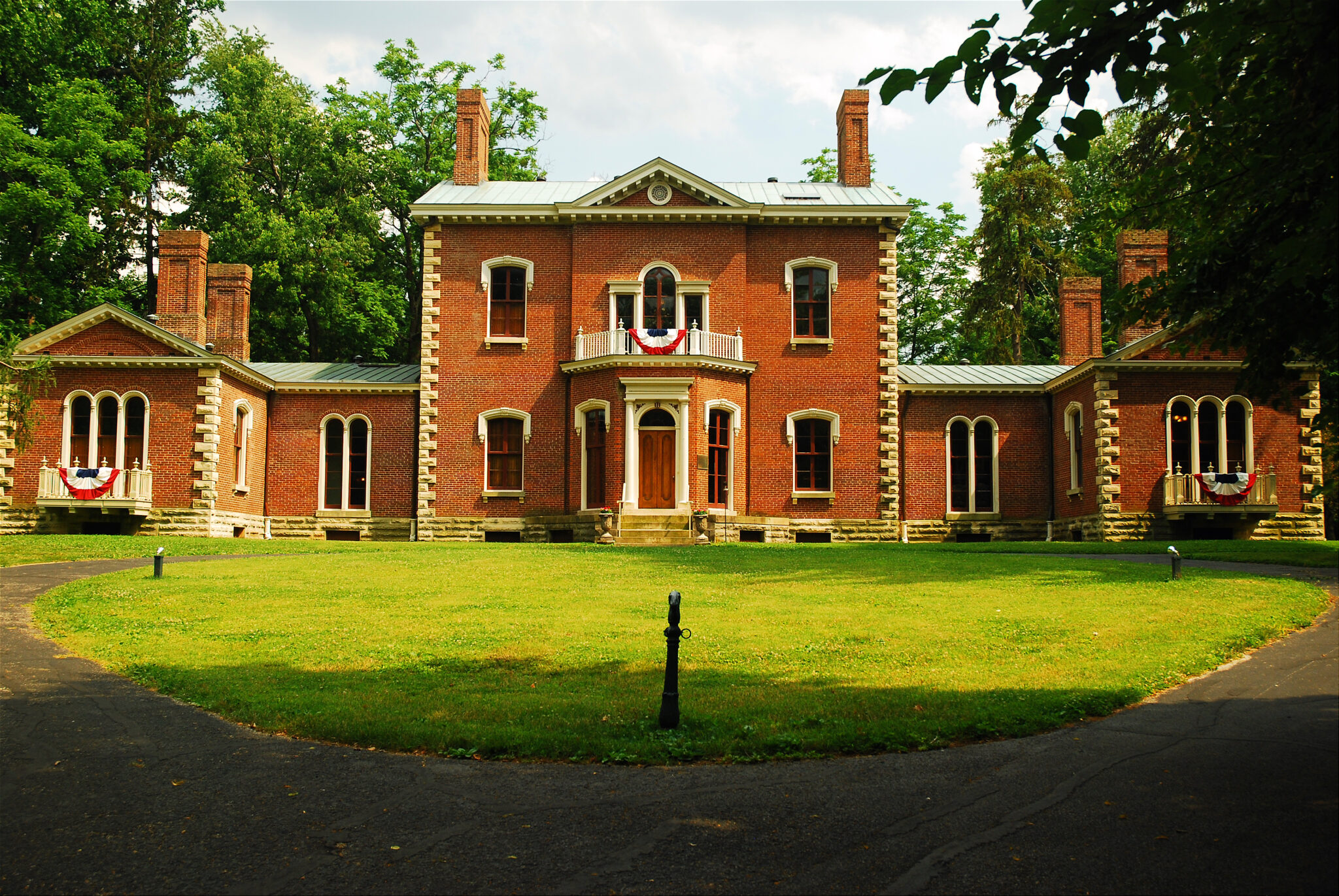 As far as historic places in Kentucky, this is easily one of the most famous. Henry Clay was one of Kentucky's most well-known statesmen, and Ashland was his home during the height of his career. The Henry Clay Memorial Foundation has an interesting way of telling the stories of people who lived, worked, and were enslaved at the Ashland estate. This guided tour is a great way to get the most out of your visit.
30. Kentucky Horse Park
If you can't get enough of horse-related attractions, Kentucky Horse Park is the ultimate destination. Not only does the park have a fully operational horse farm, but it also houses the Smithsonian International Museum of the Horse. You could easily spend a day visiting this equine treasure in Lexington.
29. Raven Run Nature Sanctuary
This pristinely preserved nature sanctuary in Lexington is the ultimate nature lover's paradise. Across 734 acres, there are over 10 miles of trails to enjoy. Spend a warm summer afternoon hiking, biking, or picnicking here. Visiting in fall? The autumn colors in Raven Run Nature Sanctuary are gorgeous!
28. Jacobson Park
On 216 acres of land, Jacobson Park includes a large reservoir perfect for kayaking, paddleboarding, or just hanging out on the grass near the shore. The park also has volleyball courts, a disc golf course, and more. Of all the green spaces in Lexington, this one is one of the best for a quiet afternoon in nature.
27. Shaker Village of Pleasant Hill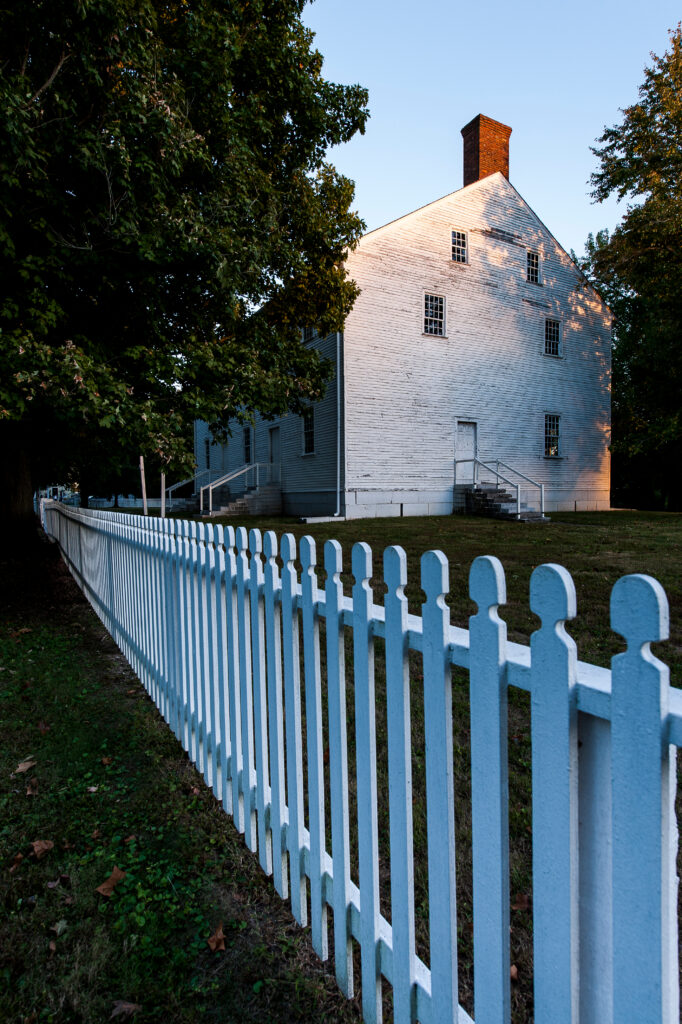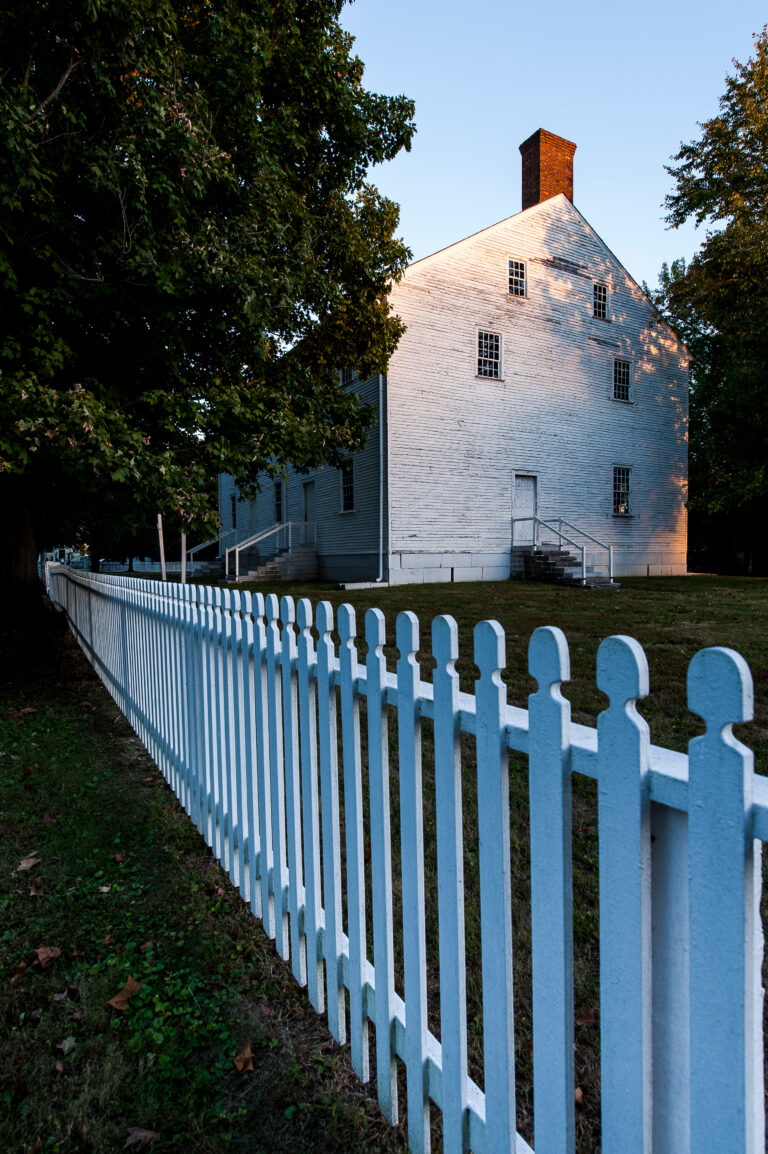 Just 45 minutes outside of Lexington is Shaker Village of Pleasant Hill. Travelers from all over the world visit Shaker Village each year to get a glimpse into the past of a society that was able to thrive off the land.The Shakers were a religious community that was active in Pleasant Hill from 1805 to 1910.
This 3,000-acre landmark is one of the most well-preserved sites of Shaker history. The nonprofit organization Shaker Village has worked hard to maintain the 34 original historic structures, a nature preserve, and conserved farmland on the site. You can even stay in Shaker Village's inn!
26. Bardstown
As the home of nine famous bourbon distilleries, Bardstown is one of Kentucky's most notable bourbon destinations. Not only that, but the town also has the Bardstown Civil War Museum, the fourth-largest such museum in the country. It is also home to Kentucky's "official outdoor drama" ("The Stephen Foster Story") and even has an entire exhibit dedicated to women's roles in the war.
Bardstown has a picturesque town square and is overall a beautiful little town to visit. You can book an entire weekend getaway there, complete with plenty of bourbon-filled experiences, here.
25. Frankfort
Known to have one of the most beautiful capitol buildings in the country, this small capital city deserves a spot on your Kentucky bucket list. Located along the Kentucky River between Louisville and Lexington, Frankfort is perfectly tucked into the green hills and is surrounded by nature. Here you'll find outdoor adventure, historical relics, and, of course, plenty of bourbon.
24. Bowling Green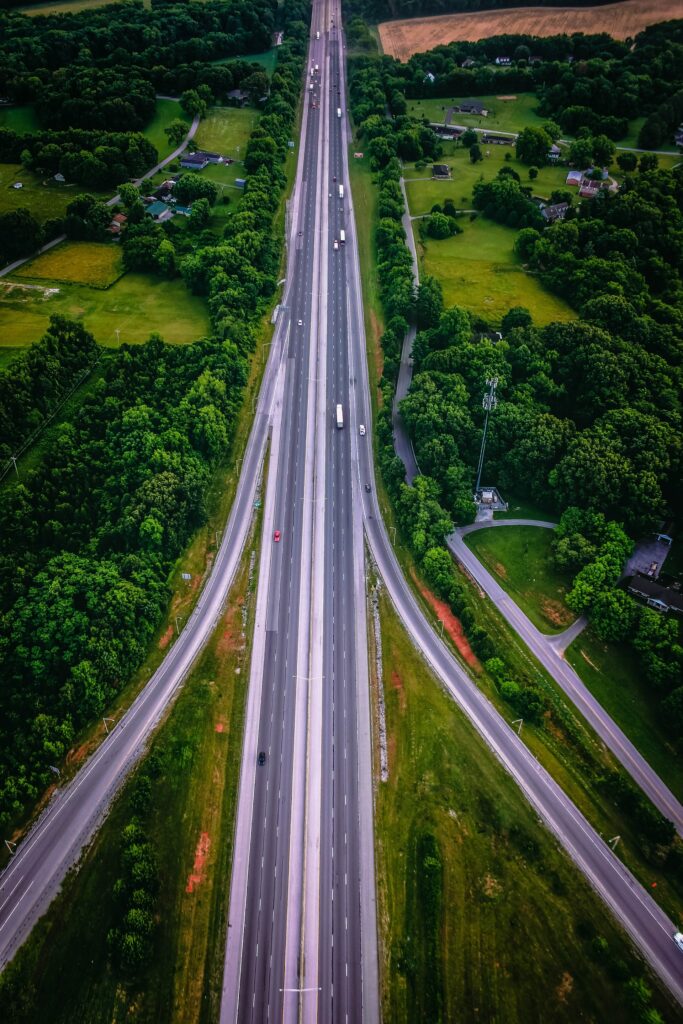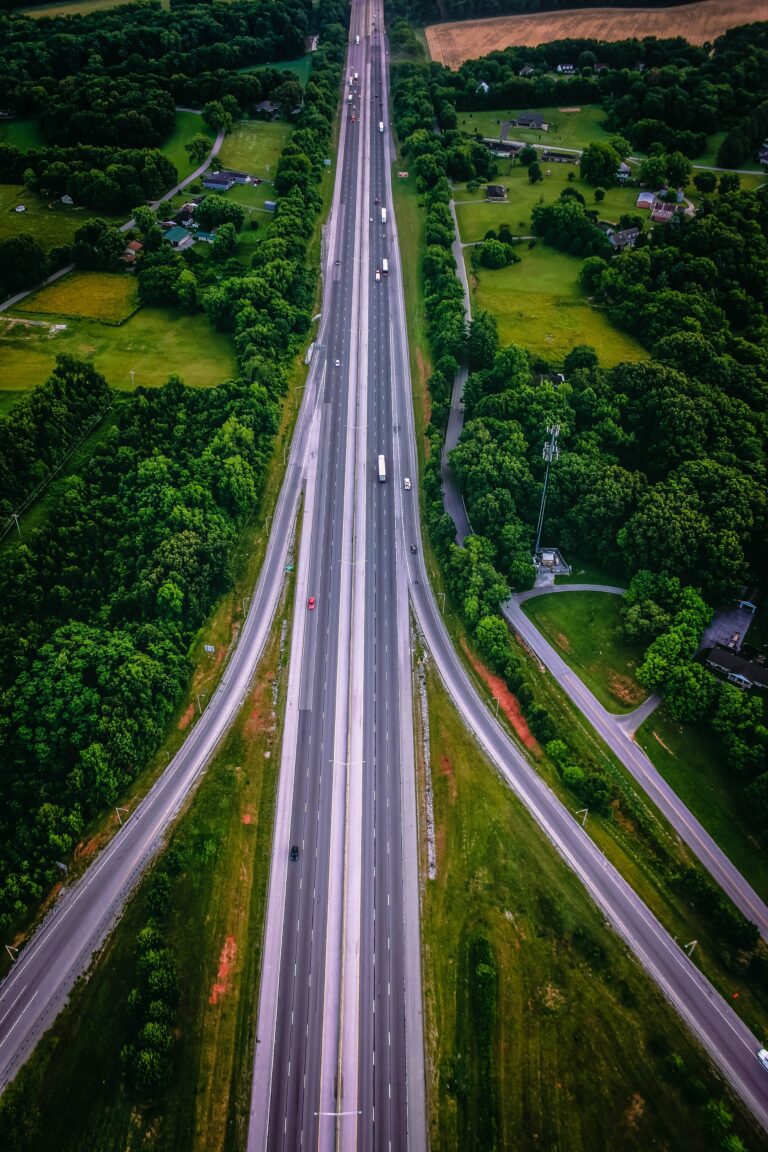 As one of Kentucky's many bustling college towns, Bowling Green has a unique mix of new and old, historic and innovative. You'll find venerable neighborhoods complete with colonial architecture and manicured lawns, as well as some of Kentucky's best museums. One of them is the National Corvette Museum, which takes visitors on a journey through the iconic history of America's sports car.
Bowling Green is also the perfect launching point for Mammoth Cave National Park (more on that later!), so consider staying here a night or two during your Kentucky adventure to make the most of this attraction-filled area.
23. Newport
If you are an American history enthusiast, you won't want to miss out on a visit to Newport. This quaint riverside community was once set to become what is now Las Vegas. In fact, the town was once home to many casinos and was frequented by none other than Frank Sinatra, who performed there. Even Las Vegas's nickname, "Sin City," was first applied to Newport before it was given to Las Vegas.
Since Newport is so close to Cincinnati, Ohio, you can take a sunset cruise to see the Cincinnati skyline from Newport.
22. London
This one is for all the cyclists out there! London is one of Kentucky's designated "trail towns," because of its access to road cycling, mountain biking, and hiking trails. It's next to Daniel Boone National Forest, so nature lovers find London the perfect place to stay while they explore nearby parks, trails, and forests.
21. Paducah
Known as "The Quilt City," Paducah is America's quilt-making capital. In fact, UNESCO dubbed Paducah a City of Crafts and Folk Art in 2013. You can learn about this legacy at the National Quilt Museum.
As soon as you arrive in Paducah, you'll realize that this small town is anything but ordinary. The visitor's center is housed in a restored 1860s mansion, which truly sets the stage for a historic adventure. Enjoy the town's peace and quiet with a walk along the river and a stroll through town to see the historic buildings.
20. Owensboro
Owensboro is a small city packed full of all the things that make Kentucky great. It has some of the state's best barbecue joints, bluegrass music venues, and art museums.
Check out the Owensboro Museum of Fine Art, where you'll find a sculpture park and folk art dating back to the 15th century.
Owensboro is famous for its mutton barbeque, so if you're a meat eater you shouldn't leave town without trying it at either Old Hickory Bar-B-Que or Ole South Bar-B-Q.
19. International Bluegrass Music Museum
No trip to Owensboro is complete without a stop at the International Bluegrass Music Museum. We are listing this place all on its own because it's easily one of the top attractions in the state. Even if you're new to bluegrass music, this museum is sure to keep you entertained all day long with its interactive exhibits and nuggets of history throughout. You'll see a variety of neat vintage instruments, learn about the genre's most influential musicians, and see the evolution of the genre over the years.
Get your tickets here.
18. Stanton
This is the ultimate destination for adventure seekers in Kentucky. Stanton is the perfect launching point for hiking and biking trails, with direct access to the Red River Gorge Scenic Byway. The Red River Gorge has over a hundred stone arches and several waterfalls, along with the picturesque Nada Tunnel. It also has a unique landscape that is waiting to be explored.
National Parks, State Parks, and More
17. Mammoth Cave National Park
Mammoth Cave National Park is one of the most beloved places in Kentucky. This amazing natural wonder is home to the longest recorded cave system in the world, at over 400 miles explored and mapped. Cave tours are an excellent way to get familiar with some of the park's most notable caves.
Not only is the park adored for its natural beauty, but it also holds many stories from the people who used to reside there, from the original settlements of Native Americans to colonial settlers to the African Americans who were the most important guides and explorers of the caves in the 19th and 20th centuries.
16. Daniel Boone National Forest
You may recognize the name Daniel Boone if you're into outdoorsman history. This massive forest spans more than two million acres and offers over 600 miles of trails to explore. Sandstone cliffs are perfect for rock climbing, and the abundance of rivers and lakes creates the perfect environment for those who enjoy getting out on the water. Although many of the trails were originally intended only for hiking, mountain biking is possible in many locations. Backpackers and other campers will enjoy the many forest campgrounds.
15. Cumberland Gap National Historical Park
The mountainous scenery at Cumberland Gap National Historical Park is just one of the many reasons to pay a visit. Beyond the stunning views from hidden overlooks, you'll find epic sandstone formations, abundant underground caverns, and plenty of plant and animal life everywhere.
There's a wealth of history to uncover here. This amazing national historical park is home to the Hensley Settlement, which gives visitors a time-warping look at a 20th century mountain community settlement. The Wilderness Road Trail will take you on an equally exciting journey in the footsteps of Native Americans, early settlers, and Civil War soldiers.
14. Land Between the Lakes National Recreation Area
As one of the largest areas of undeveloped forest in the United States, the Land Between the Lakes National Recreation Area is about as rugged as it gets. Stretching over 170,000 acres of forests and wetlands, there's plenty of nature to admire here. There are 300 miles of natural shoreline, offering opportunities to camp, picnic, hike, and bike.
In addition to over 500 miles of trails throughout the park to enjoy, you can visit the Woodlands Nature Station, Elk & Bison Prairie, Homeplace 1850s Working Farm, or Golden Pond Planetarium and Observatory for authentic educational experiences.
Land Between the Lakes is also the ideal place for a road trip, with incredible scenic drives and walks.
13. Cumberland Falls State Resort Park
If you want to see something nearly as majestic as Niagara Falls without leaving the South, make sure to add Cumberland Falls State Park to your Kentucky itinerary. It gets its nickname, "the Niagara of the South," due to the 68-foot tall and 125-foot wide waterfall. One of the coolest things about this waterfall, besides its immense size, is that it's one of the few places in the world where you can see a moonbow, aka a lunar rainbow. If the sky is clear on the night of a full moon, you might be able to see one in all of its magnificent glory.
In addition to the obvious visit to the falls, Cumberland Falls State Resort Park is overflowing with adventurous things to do (see what I did there?). Go birding in the park, rafting on the Cumberland River, camping at one of the 50 campsites, or hiking on 17 miles of trails. You can even try your hand at gem mining.
12. Breaks Interstate Park
Located right on the Kentucky-Virginia state border is the severely underrated Breaks Interstate Park. Spanning 4,500 acres of greenwood lands full of mountainous scenery, this is one of only two interstate parks in the country where park rangers of both states have authority in the park no matter what side of the border. This gorgeous natural area has the largest canyon east of the Mississippi River, which spans five miles and is 1,650 feet deep, earning its nickname "the Grand Canyon of the South."
Breaks Interstate Park is a haven for rock climbers, campers, and hikers alike. No matter how you choose to enjoy the park, you're certainly in for a treat.
11. Big South Fork National River & Recreation Area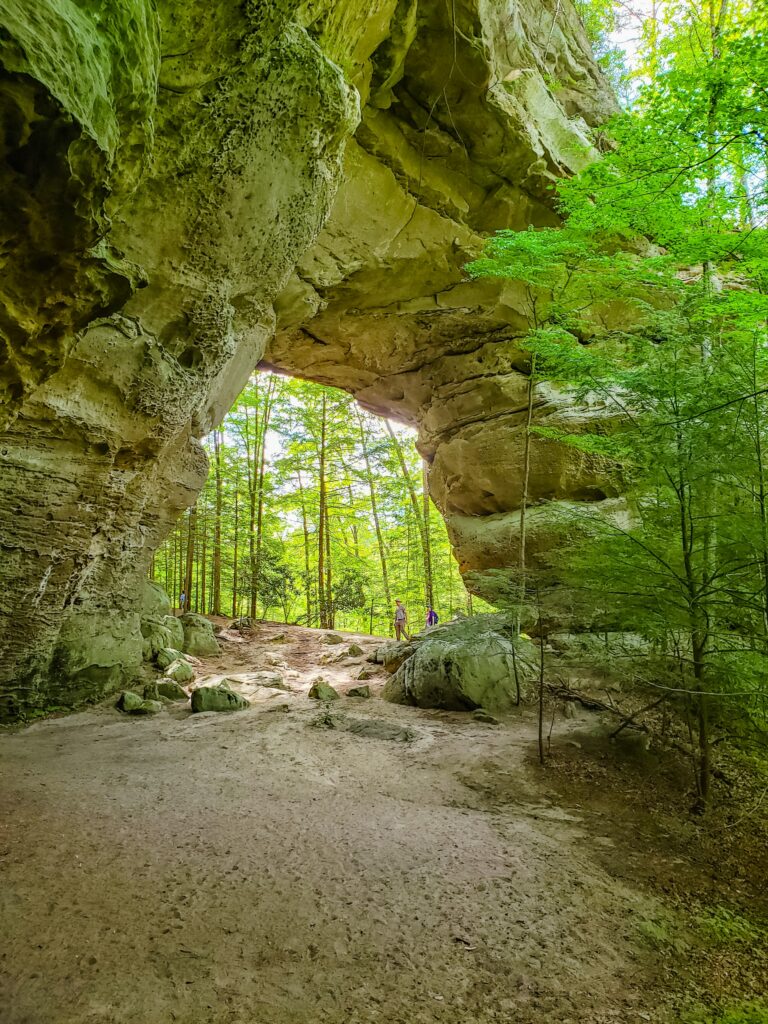 Big South Fork National River & Recreation Area is often referred to as a giant outdoor playground, and for good reason. This 125,000-acre recreation area features rugged gorges and pristine forests, along with numerous streams and, of course, the thunderous Big South Fork of the Cumberland River.
Outdoor activities at the Big South Fork National River include hiking through forests and gorges, horseback riding, rock climbing sandstone cliffs, and paddling and swimming in crystal-clear waters. This recreation area is also an ideal place to camp and backpack.
10. The Pinnacles of Berea
In 2019, Outside Magazine named the Pinnacles of Berea hike the #1 hike in Kentucky. If that isn't enough to spark your curiosity, visitors who enjoy peace and quiet love this hike because of its sparse crowds and incredible views of the Daniel Boone National Forest.
This stellar hike is easy to get to from Berea, Kentucky, and is even a great spot to stay while you visit Red River Gorge and other big nearby attractions. Having such an awesome hike like the Pinnacles Hike is just the cherry on top.
9. My Old Kentucky Home State Park
This is a state park unlike any other. You probably associate state parks with hiking trails and the great outdoors, but some of this park's best features are actually indoors. It's home to the estate of US Sen. John Rowan, which holds two hundred years of stories, from duels to horse racing to family fortunes and everything in between. You can tour the mansion and hear guides sing a special song on every tour.
Horse Farms
8. Sun Valley Horse Farm
This classic horse farm's slogan is "At the Crossroad of Bourbon & Horses." It makes a neat connection between horses and bourbon through its ties to bourbon pioneer Elijah Pepper. The best way to experience Sun Valley is on a guided tour, which leads guests through the farm to witness the inner workings of an award-winning thoroughbred horse farm nursery.
7. Hermitage Farm
Hermitage Farm is more than just a horse farm and nursery. Beyond running a renowned thoroughbred operation, the farm also prides itself on its sustainable and organic agriculture. You can even get a taste of Heritage Farm's farm-fresh produce at its Barn8 Farm Restaurant.
In the mood for some bourbon? You can do a bourbon tasting featuring products from any of the distilleries on the Kentucky Bourbon trail.
This farm offers a truly well-rounded view of Kentucky's rich agricultural culture and history. Choose from a number of tours and tastings at Hermitage Farm to get the most out of your visit.
6. Claiborne Farm
This one is for the history buffs out there. Claiborne Farm is one of the most iconic thoroughbred horse farms in Kentucky, best known for being the final resting place of one of the most famous horses in history, Secretariat.
Claiborne Farm offers historic tours of the on-site facilities, taking guests on a journey through the farm's origin story up until present day with a look at how the working farm takes care of the stunning beauties that live there.
Unique Stops
5. The Pete Treehouse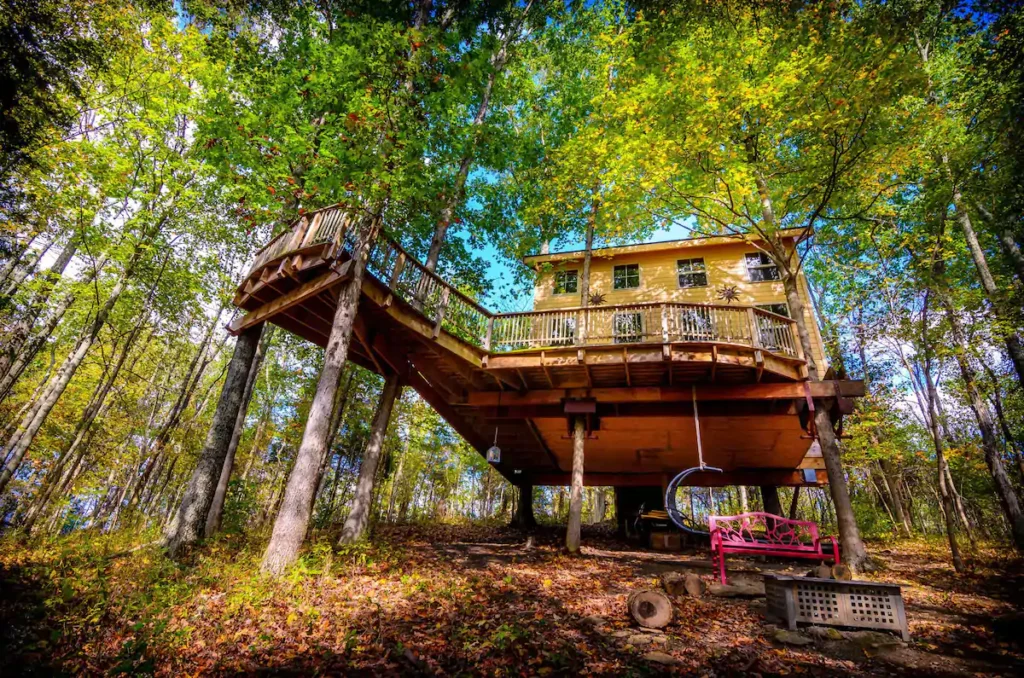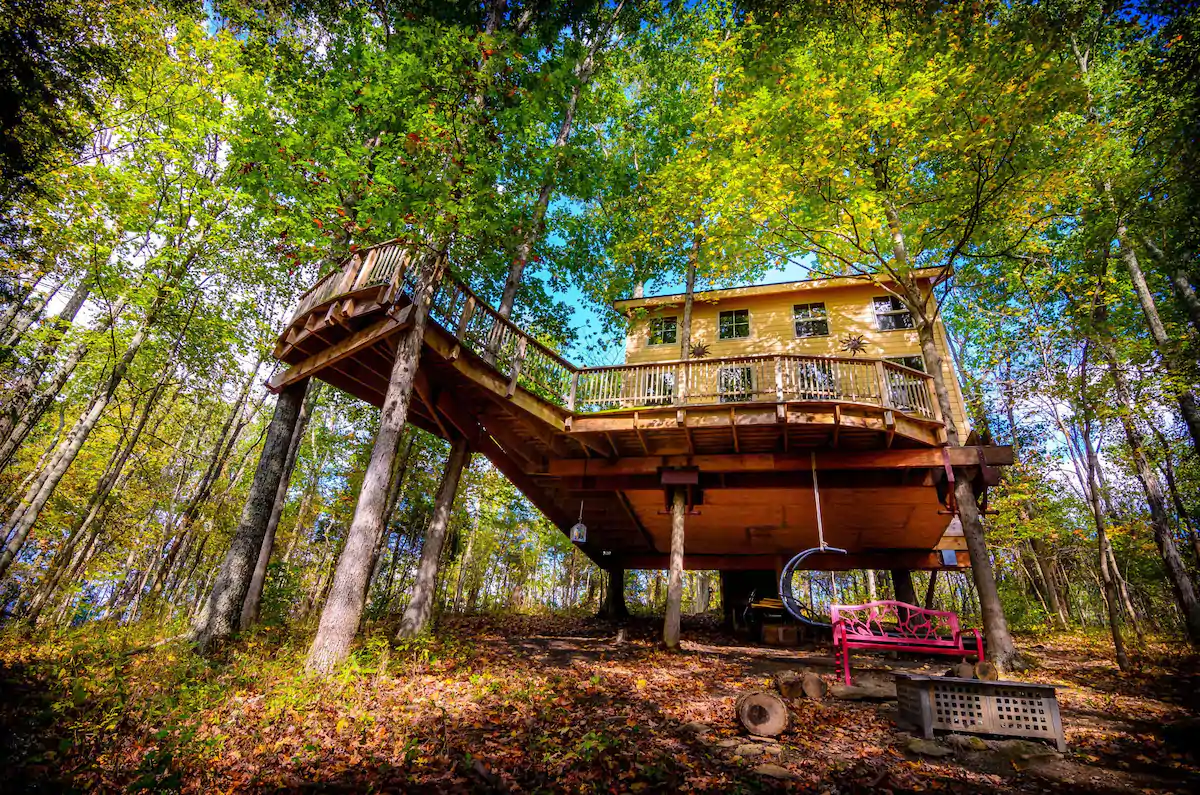 This completely off-grid treehouse was part of Animal Planet's Treehouse Masters and is now one of the coolest Airbnbs you'll find in Kentucky. Pete Nelson is the mastermind behind the construction of the treehouse, which is tucked away in nature about 1.5 hours from Lexington. The place is full of thoughtful touches, including a fire pit and balcony.
After watching Kristin's treehouse adventure, you're probably getting excited about staying in a treehouse, so don't miss out on this one when you visit Kentucky!
4. Harland Sanders Café and Museum
Nowadays, you can find a KFC in just about any country in the world. Have you wondered about how it all started, though? At the Harland Sanders Café and Museum in Corbin, you'll be able to see the birthplace of Kentucky Fried Chicken at Colonel Sanders' original restaurant.
Not only can you actually dine at the Harland Sanders Café and Museum, but you can then tour the building and see all kinds of artifacts and memorabilia from the famous restaurateur's legacy.
3. Vent Haven Museum
In the small town of Fort Mitchell is the world's only museum dedicated to ventriloquism: the Vent Haven Museum. This is by far one of the strangest places I've ever seen while researching a destination, and now it has been bumped up pretty high on my bucket list.
The museum has over 900 dummies, featuring some that have been on TV and in movies, all from the personal collection of William Shakespeare Berger. If you're a fan of weird museums and happen to be driving through Fort Mitchell, you'll definitely want to make a pit stop here.
2. Historic Diamond Caverns
Located right next to Mammoth Cave National Park, this unique attraction is a must-visit while you're in the area. Its cathedral-like caverns feature cascades of naturally colorful calcite and other mind-blowing formations. Guided tours are available and are the perfect way to see the gorgeous caverns and learn about their interesting history.
1. Kentucky Kingdom
I'm a big fan of roller coasters, so I can't skip out on adding Kentucky Kingdom to this list. This theme park may be small compared to megaparks like Six Flags and Disney World, but it's a charming homegrown spot that locals adore. There are five roller coasters, a 5-D cinema, and plenty of other fun attractions to enjoy.
As you can see, Kentucky is full of quirky surprises and abundant natural beauty. There are plenty of amazing places just waiting to be discovered by travelers who are new to the state and also by locals looking to learn more about what there is to do near them!
Are you a Kentucky native? Which places did we miss this time? Let us know where your secret spots are!