1) "Hello!"
I felt like Miss America riding around the smaller provinces in Cambodia, waving and singing hellos to hundreds of adorable children who ran out of their little shacks, happy as clams, at the first sight of me.
I'm not sure why they wanted to say hello so badly, but they totally made my day with their excitement and beautiful smiles.
2) $10 glasses, in 15 minutes!
They may have googly eyes on the side, and they may break easily, turning into one-armed glasses, but who doesn't love that kind of timeliness on the cheap!?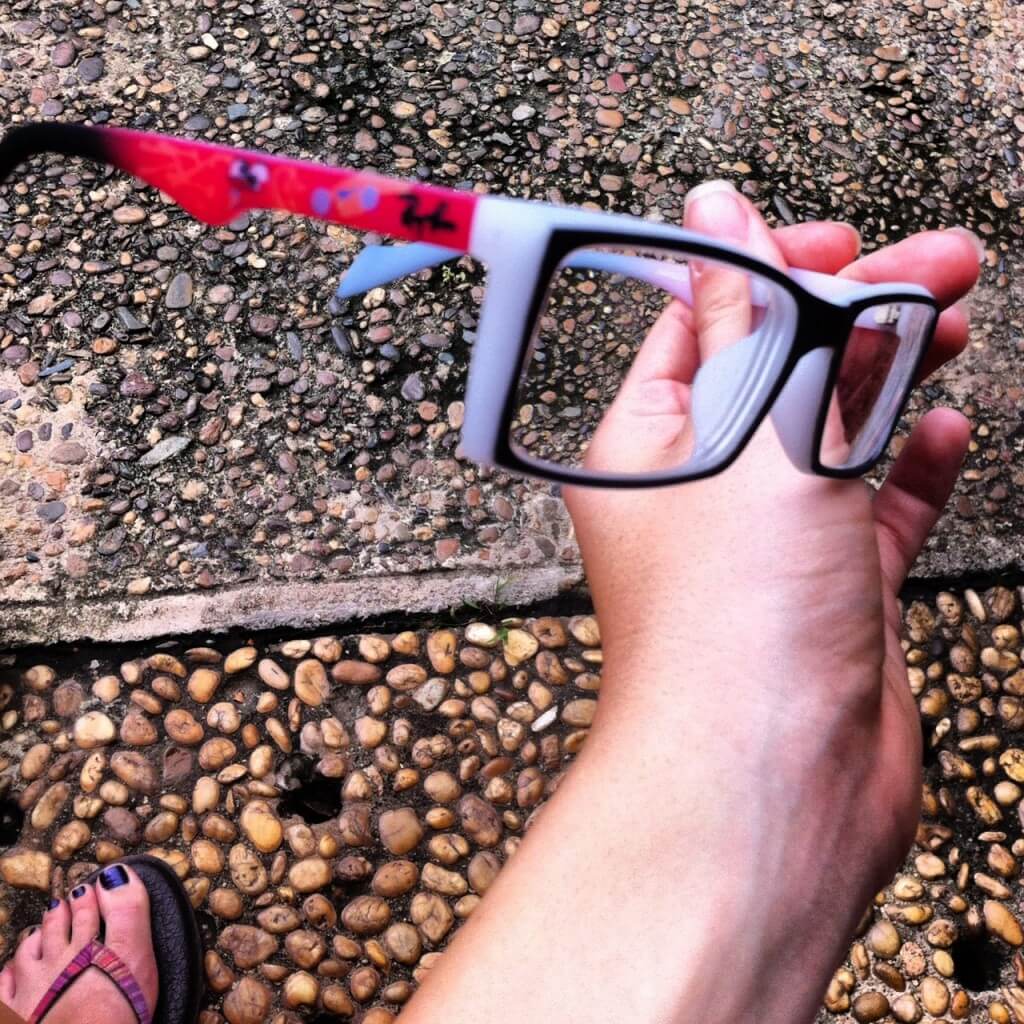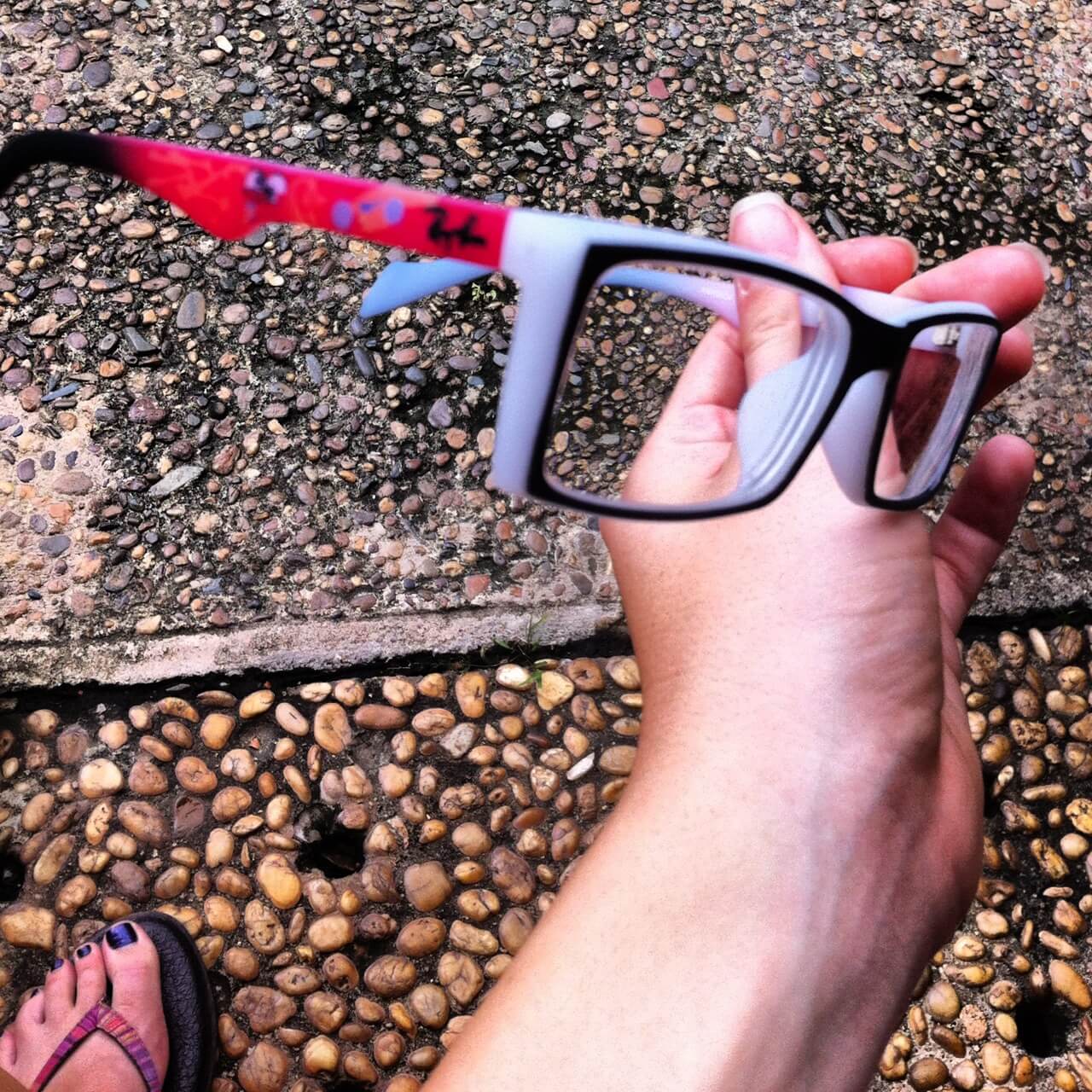 Want some of your own? Take a look around Phnom Penh.
3) Blingin' teeth
Many dental offices in the bigger cities offer teeny, tiny little gems that women of means can implant in their teeth.  Imagine that!
4) Khmer BBQ
One of my favorite memories from Otres Beach is the night my entire guest house got together, dug a pit in the sand, laid a grill on top, and BBQ'd fresh pork, red snapper, chicken, and shrimp.  We didn't have plates, or utensils.  We balled up the rice and ate everything with our hands, Khmer style.
I had never tasted pork that soft before.  I looked around at the beautiful surroundings and felt so happy, even without tables, plates, and forks.  Who needs those, anyways?
5) Houses on stilts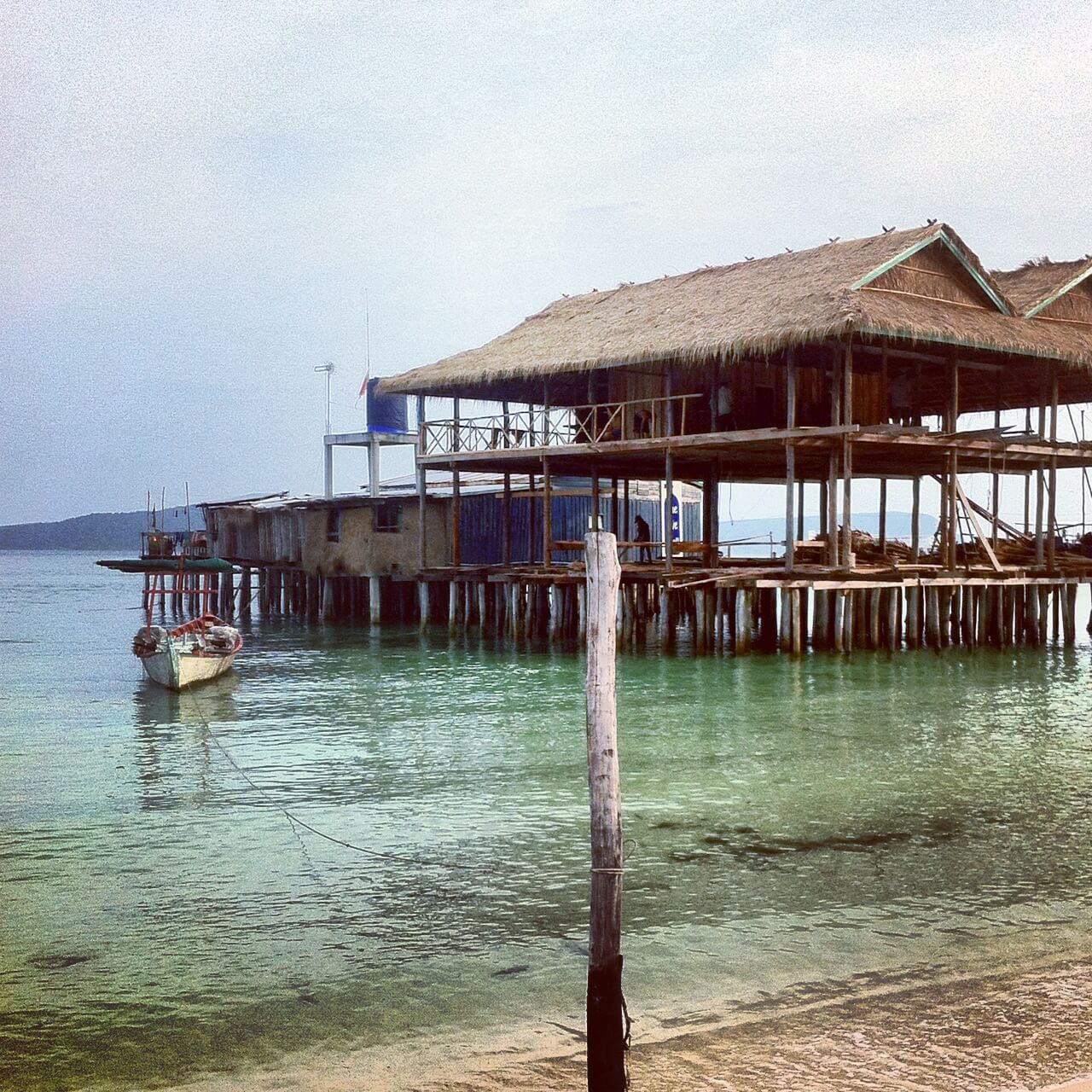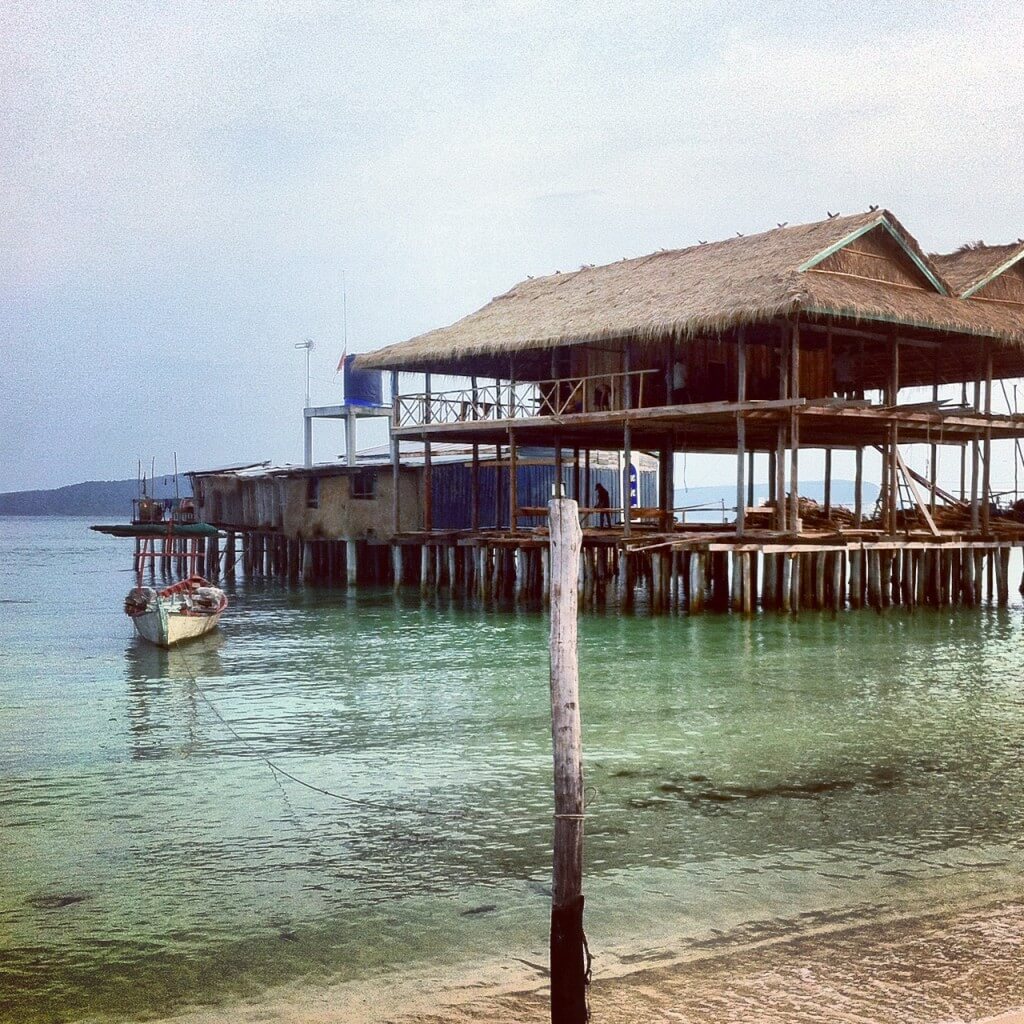 I used to think that shacks on stilts were a pretty awful sight.  After spending many nights in similar shanties, I have to say, all you really need is some shelter, and a mosquito net, and life in Cambodia is all good.
6) A for honesty
I guess if you're going to blatantly overcharge me, I appreciate you doing it honestly.
7) "Same same, but different"
The term used to sell you something that is in no way the same as what you're actually looking for.
8) Deep fried tarantulas
What's not to love about deep fried goodness, I ask you?
9) Pedicures and threading on the beach
It was after getting a full pedicure for $2, and leg threading for $4 that I realized my favorite spa in the world would have to be on the white sand beaches of Cambodia.  I ask you, where else can you get this done on the sand for that cheap?
10) Petrol out of Bacardi bottles
At first, I didn't realize what it was.  Then, I saw people pouring yellow Bacardi and Pepsi into their motorbikes, and the lightbulb went off in my head – it's fuel!
Recycling at its best.
11) Luc Lac
Fried beef strips with Kampot pepper sauce, tomatoes, rice, onion, AND egg? Sold.
12) Untamed islands and barefoot trekking
I headed out to the islands that border Cambodia for a few days during my time on the coast.  It was easier to trek around in bare feet than with flip flops on, given the often deep and thick mud.
I thought to myself on several occasions, "I'm seriously walking through a jungle barefoot right now."
Mother would be so proud of the little heathen she raised.
13) Bus issues
They are plentiful on the God-awful roads in Cambodia, but what can you do other than laugh?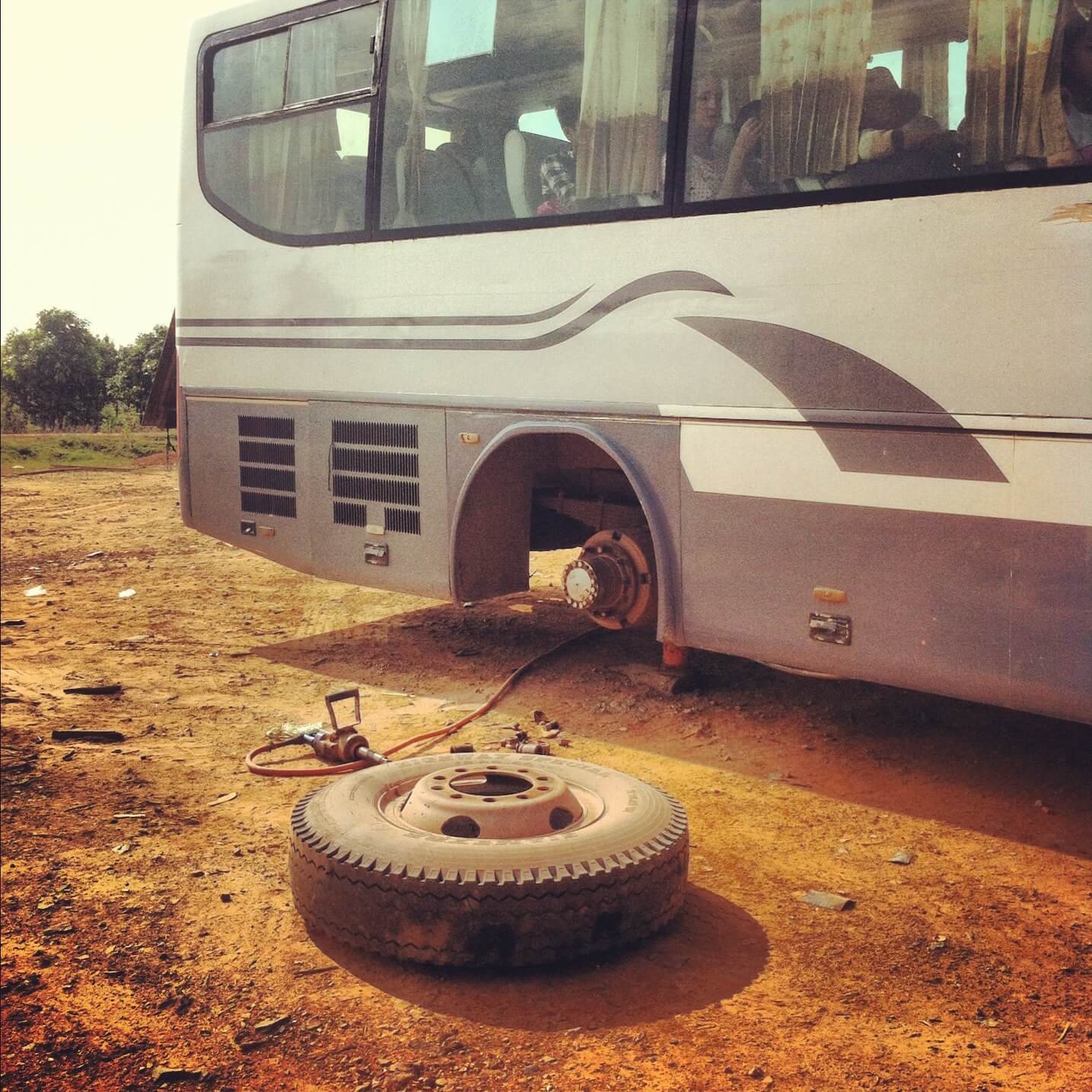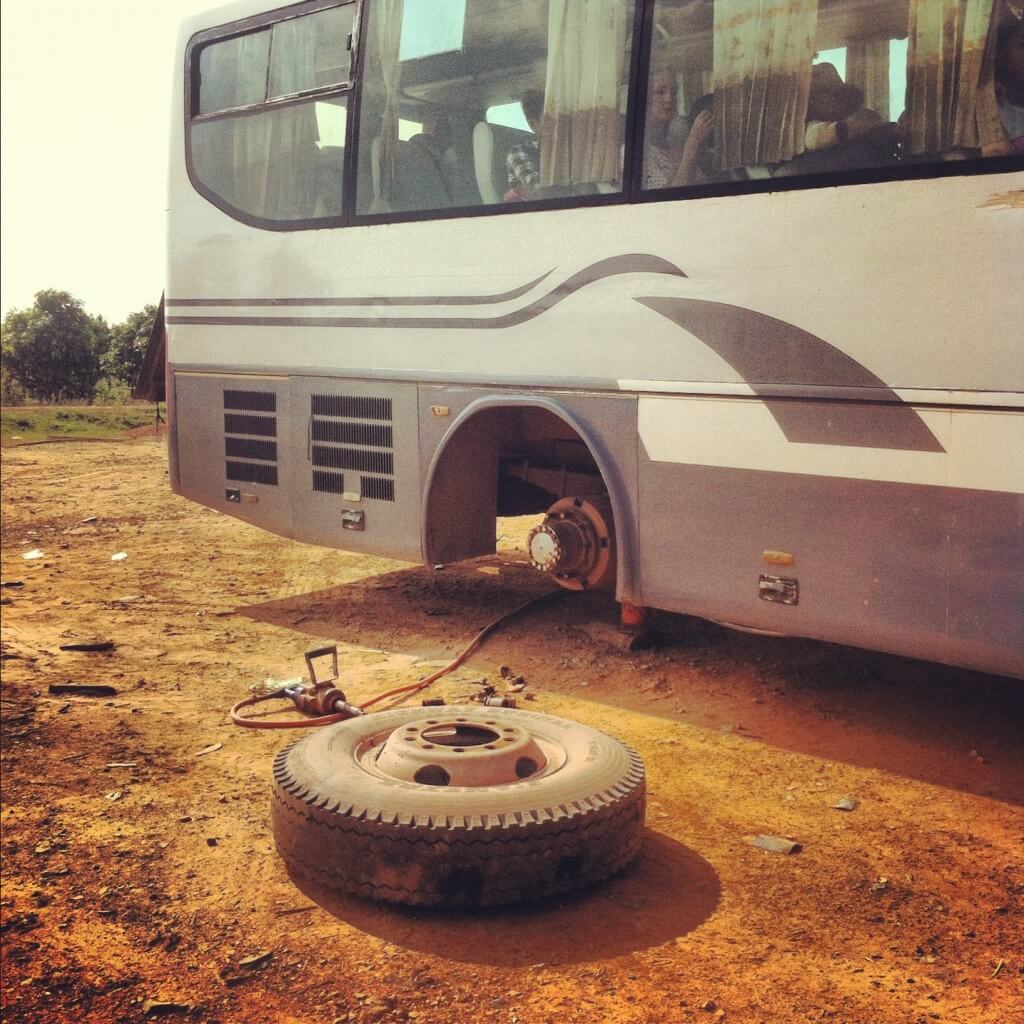 14) Over packed minibusses
In the smaller provinces, one really can't avoid ending up in a mini bus stuffed with 25+ people, their produce, rice, and purses, in a van that was meant to hold about half that amount of people.
People will fall asleep on your shoulder, and you'll feel a little bad that their heads keep rising and slamming down on your bony shoulder as you go over the potholes in the road (or is it just me who has the boniest shoulders ever?)
Only one country in the world offers this amazing wonder.  The crowds may overtake the temples at sunrise, but sunset is a truly magical experience.
Have you been to Cambodia? What did you love about it? What did I miss?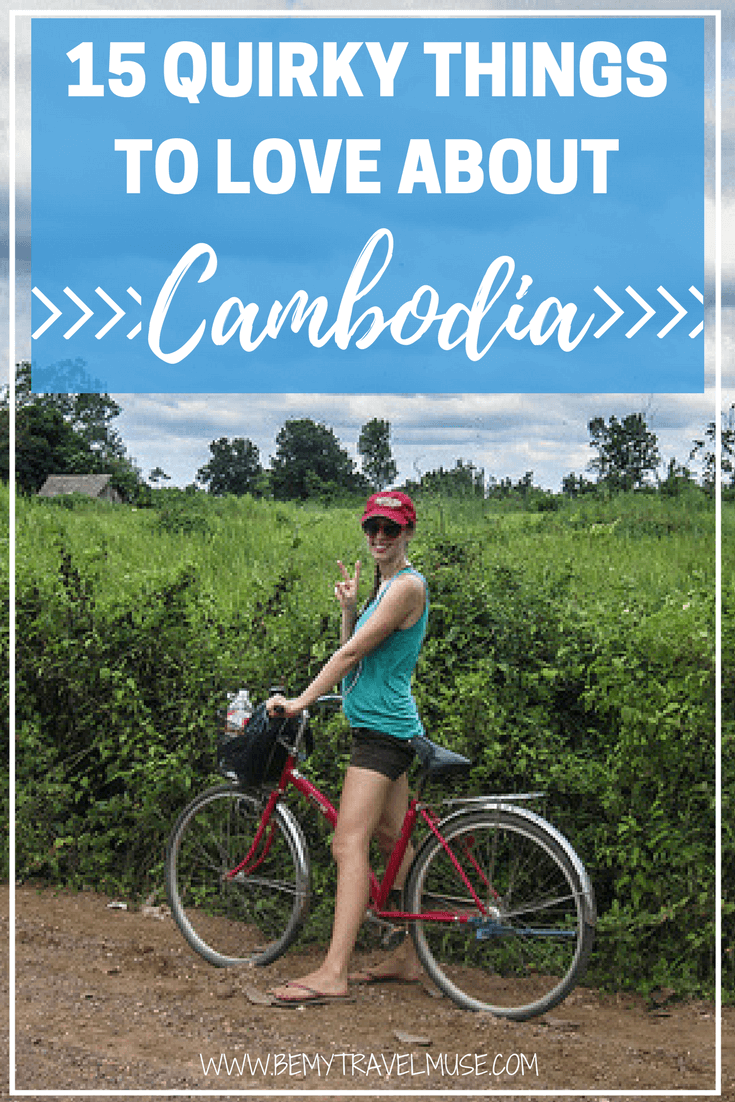 Addendum: I completely forgot Angry Birds mania! It's on the shirts, hats, underoos, absolutely everywhere! I guess that means this is now a list of 16 things. Deal with it.