Get the BMTM Experience: A Magical, One-of-a-Kind Adventure
Hey Ladies! It's Time for an Unforgettable Adventure
The Galapagos Islands need no introduction. This volcanic archipelago is on the short list of must-see destinations, with unparalleled diving, snorkeling, and wildlife viewing. The lack of predators has made the animals so comfortable that sometimes you literally have to step over a sea lion to continue along your way. The Galapagos are truly magical, and we hope you can join us (and our licensed Galapagos Naturalist Guide) for a week (or two)!
Join my pal Pete, who starred in MTV's Made as an expert outdoor survivalist guide, and me, your photography guide, as we all explore the enchanted islands. Meet like-minded female BMTM readers who also want this incredible, immersive experience, and indulge in an adventure that will show you what adventurous travel is all about in a safe, attainable, and fun way.
Our women's adventure groups are kept small and are booked on a first-come, first-serve basis. This allows us to all get to know each other and for you to feel less like a number and more like an integral part of the experience, all while giving us access to smaller, local, more authentic, and ecological local operators.
Our first trip to Peru sold out in 11 days! Below you'll find the itinerary beginning on October 19, 2019:
Please note: You do NOT have to be scuba certified to participate in Week 1 or Week 2. Week 1 will have several opportunities for diving (for certified divers only). If you are not a certified diver, you can snorkel instead of diving during Week 1.
Meet Your Guides
Two wanderlust addicts and adrenaline junkies about to take you on an epic adventure!
Pete Kornmeier
Chief Adventure Architect
Pete has traveled to over forty five countries and led trips on six continents. He was featured as a leader in Alaska on MTV Made: Extreme Survivalists. Pete also has over 200 hours of wilderness medicine training and is a certified Wilderness First Responder. His favorite traveling experiences were volunteering for two months at the Tibetan Refugee Assistance Center in India and backpacking for fourteen days through remote areas of Wrangell St. Elias National Park in Alaska. He wants me to tell you that his strongest attribute is ability to pack snacks for a trip, but I think it's his inventive 'would you rather' jokes.
Kristin Addis
Ambassador of Exploration
Kristin is the founder and main author and photographer of bemytravelmuse.com. She has traveled to over fifty five countries on nearly every continent, hiking, hitchhiking, and solo traveling each time. She's always looking to discover new and exciting things, and to gain a new perspective on old favorites by connecting with locals and finding amazing photo ops. She is passionate about female empowerment and encouraging people to put their fears aside and see the world!
Check out what we've got in store for you!
Here are the itineraries:
WEEK ONE: SCUBA and YOGA!
Aquatic Galapagos
October 15-19: PRE-TRIP, Scuba Diving Certification
If there is enough interest, we will organize a Scuba Certification program.  Please let us know if you would like to do this. It will be with PADI-certified dive instructors.
October 19: DAY 1, Arrive in San Cristobal
Arrive in San Cristobal at any time. We'll pick you up at the airport and start exploring the island, depending on flight arrival times.
Hotel: Casa Playa Mann
October 20: DAY 2, Kicker Rock Dive/ Snorkel
We'll get an early start today to head out to Kicker Rock, one of the best dive sites in the world. This unique rock formation, which is an extinct volcano, towers several hundred feet above the ocean and is home to a cornucopia of marine life. It is common to see hammerhead sharks, Galapagos sharks, whitetip reef sharks, spotted eagle rays, sea turtles, sea lions, barracudas, eels, and schools of fish so large that they block out the sun. On Pete's last dive here, he saw all of the listed marine life. This area is heavily regulated to ensure that not too many other tourists will be diving with you. You have the option to dive or snorkel.
Hotel: Casa Playa Mann
October 21: DAY 3, El Junco | Galapaguera | Puerto Chino Beach
Today we will visit the highlands of San Cristobal, where we will explore El Junco Lagoon, Galapaguera Tortoise Reserve, and Puerto Chino Beach. At our first stop, El Junco Lagoon, the highlight is the spectacular views over the Galapagos and watching Frigatebirds swoop in to wash the salt from their wings in one of the few bodies of freshwater in the Galapagos. Afterward, we'll spend some time with the Galapagos' most famous resident, the giant tortoise! Galapaguera houses several giant tortoises (which can grow in size to over 900 pounds!) in a semi-natural, protected environment.  Lastly, we'll swim and relax with the sea lions on Puerto Chino Beach, an isolated beach with pleasant waves.
Hotel: Casa Playa Mann
October 22: DAY 4, Las Loberias Hike | Jatun Sacha Biological Reserve
In the morning, we'll head to Las Loberias, a beautiful area where we will hike amongst lava rocks and try to spot marine iguanas and lava lizards. We'll also have some time to swim and watch local surfers carve up the waves. In the afternoon, we will have the opportunity to visit Jatun Sacha Biological Reserve. Jatun Sacha is a critical research station that has worked to develop reforestation and habitat reconstruction utilizing native species for the last 18 years. We'll take guided hikes throughout the reserve and learn about the biodiversity, natural history, & ecology of the Galapagos Islands. After our hike, we will cool down in a private (and stunningly beautiful) swimming hole on the reserve that only a few locals know about.
Hotel: Casa Playa Mann
October 23: DAY 5, Hike and Snorkel at Tijeretas | Ferry to Santa Cruz
We will get an early start and hike to the cliffs of Cerro Tijeretas to see magnificent frigatebirds nesting.  Afterward, we will snorkel in the spectacular bay below Cerro Tijeretas, where we will hopefully see sharks, countless species of fish, dolphins, manta rays, and turtles.  One of the most unique features of this snorkeling area is that you can watch from below the surface as blue-footed boobies dive underwater to catch fish. In the afternoon, we'll catch a ferry over to Santa Cruz Island.
In Santa Cruz, we'll be staying in a remote part of the island, at Semilla Verde Boutique Hotel, which is also a yoga retreat center.  Aside from the giant tortoises that often visit the property, we'll have the entire place to ourselves, and we'll have our own private yoga classes every day!
Hotel: Semilla Verde Boutique Hotel
October 24: DAY 6, Dive / Snorkel around Seymour Island
For the week 1 group, this will be the last day of diving/snorkeling. We'll take a boat out to Seymour Island, which is also known for its amazing diversity of marine life. After visiting so many world-famous diving/snorkeling sites, you'll have a hard time choosing a favorite! Some of the marine life includes sea lions, Galapagos sharks, whitetip and blacktip reef sharks, hammerhead sharks, reef fish, large groups of almaco jackfish, stingrays, eagle rays, barracudas, turtles and much more!
Hotel: Semilla Verde Boutique Hotel
October 25: DAY 7, Tortuga Bay | Darwin Research Station
Today we will take a short hike (about 2 miles) to Tortuga Bay, which is a jaw-droppingly gorgeous beach where Marine Iguanas like to sunbathe. You can hike, swim, relax, or kayak around this picturesque white-sand beach. Many say it is the most beautiful beach in the Galapagos. In the afternoon, we will explore the Darwin Research Station, which works to "ensure the conservation of the environment and biodiversity in the Galapagos Archipelago." We will learn more about the research going on to help conserve the Galapagos, and, of course, we'll get to spend time with some of the native species, including tortoises.
Hotel: Semilla Verde Boutique Hotel
October 26: DAY 8, Fly Home OR Dive Gordon Rocks
Week 1 group can depart at any time. If you are staying for both weeks, diving at Gordon Rocks is included today! Gordon Rocks is known as arguably the best place in the world to see schools of hammerhead sharks.
Note: Gordon Rocks is only for experienced divers (30+ documented dives). If you are not an experienced diver, there will be other options.
Reserve your spot today with a $900 deposit!
The trip is priced at $3100.
When you sign up for both weeks, receive a $300 discount and Gordon Rocks scuba diving (or an alternate activity) included.
WEEK TWO: Adventurous Galapagos
Hiking, Biking, Snorkeling, and Surfing in Paradise
Week 2 has an abundance of adventure activities and the best snorkeling the Galapagos has to offer. If you are not a certified diver, week 2 gives you the best opportunity to see the marine wonders of the Galapagos while also enjoying climbing a volcano, biking, surfing, and hiking.
October 26: DAY 1, Santa Cruz
Week 2 group arrives at any time. We'll meet you at the airport. If you arrive early, you'll have some time to explore the island before the rest of the group arrives.
Hotel: Cucuve Suites
October 27: DAY 2, Las Grietas | Ferry to Isabela 
We will get an early start and hike to Las Grietas, where a crystal-clear underground river emerges into a volcanic crevice (with walls going up 40 feet on both sides) to create an epic swimming area. The excellent visibility (you can see 35 feet down to the bottom) and huge fish make for a uniquely cool and instagram-worthy swimming/snorkeling experience. In the afternoon, we'll enjoy the ferry ride to Isabela Island, the largest and one of the most ecologically and geographically diverse islands in the Galapagos.
Hotel: La Casa de Marita, a beautiful, small beachfront hotel where everyone will have ocean-view rooms!
October 28: DAY 3, Villamil Lagoon | Tintoreras 
In the morning, we will enjoy a guided hike with our licensed Galapagos Naturalist Guide (who will be with us for the entire trip) to the Villamil Lagoon.  The lagoon is famous for its marine iguanas and more than 20 species of wading birds, including some very photogenic flamingos. After lunch, we'll take a boat ride to Las Tintoreras, a small volcanic island and prime snorkeling spot. Las Tintoreras is heavily regulated to keep the delicate ecology in balance. It is common to see white tip reef sharks, marine turtles, manta rays, iguanas and sea lions while snorkeling in hidden coves around the island.
Hotel: La Casa de Marita
October 29: DAY 4, Sierra Negra | Lava Tunnels | Concha Perla
Today we will hike up the massive Sierra Negra Volcano, which has the second largest active volcanic caldera in the world. The views from the top are spectacular, and after we head down, we will get to explore some of the lava tunnels that formed beneath the volcano during past eruptions. After we return from Sierra Negra, we'll escape the heat and take a dip in Concha Perla. Only a five minute walk from our hotel, Concha Perla is a favorite swimming/snorkeling spot with the local Galapagueños and sea lions, so we will have the opportunity to get to know them better.
Hotel: La Casa de Marita
October 30: DAY 5, Los Tuneles | Free & Easy
In the morning we get a chance to visit Pete's favorite snorkeling spot in the Galapagos. The snorkeling in the Galapagos is truly special, and Los Tuneles is no exception. Los Tuneles is an area where unique lava formations protect marine life from the crashing waves. The result is a perfect location to have close encounters with huge sea turtles, white tip reef sharks, sea lions, parrot fish, rays, and seahorses. Before we snorkel, we'll explore a bit on foot and see blue-footed boobie nesting areas (and hopefully mating rituals!). The small number of permits here (and at Las Tintoreras) usually sell out months in advance. In the afternoon, we'll have some free time to shop for souvenirs, swim, snorkel, hike, or relax on the beach.
Hotel: La Casa de Marita
October 31: DAY 6, Bike Trip OR Snorkeling / Diving
We will mix things up a bit today, and take a full-day bike trip along the coast.  Although we won't cover too much mileage while biking, there are several interesting stops along the way.  We'll visit secluded beaches, coves, mangrove forests, and the El Muro de las Lágrimas monument. At sunset, we'll enjoy watching large groups of blue-footed boobies dive into the water to catch fish.
Note: With advance notice, it is possible to replace the bike trip with more snorkeling or diving, for those that are interested.
Hotel: La Casa de Marita
November 1: DAY 7, Surf Lessons | Ferry to Santa Cruz
After watching the locals "shred the gnar" (aka surfing skillfully), we'll try our hand at surfing small waves in the morning. We'll have lessons with experienced surfers, and many people will actually get up and surf their first wave! No prior experience necessary. In the afternoon, we'll catch the ferry back to Santa Cruz, where we will enjoy our final dinner together as a group.
Hotel: Cucuve Suites or similar
November 2: DAY 8, Editing workshop | Free and Easy
Relax on the beach, go for a swim, shop for souvenirs, or edit photos with Kristin in the morning. Fly out in the afternoon.
Reserve your spot today with a $900 deposit.
Priced at a total of $2900 for week 2.
When you sign up for both weeks, receive a $300 discount and Gordon Rocks scuba diving (or an alternate activity) included.
What Previous Attendees are Saying: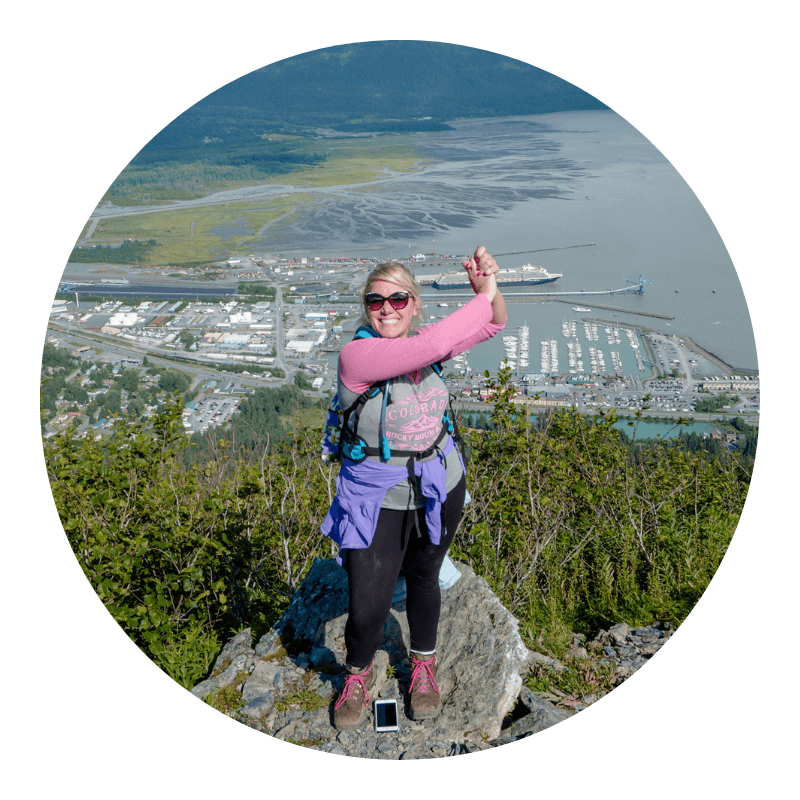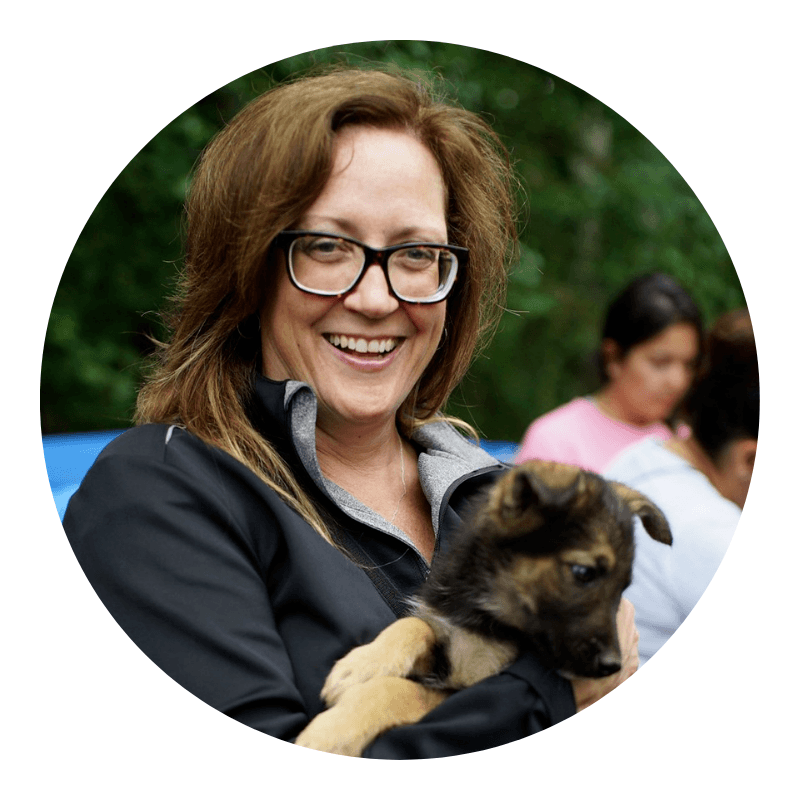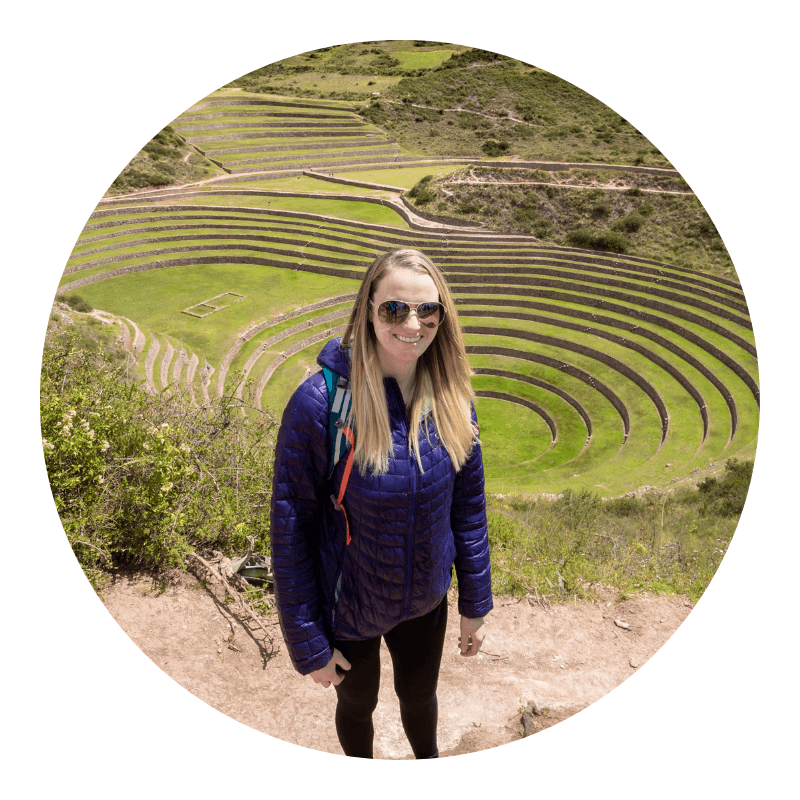 "I really enjoyed my trip with Kristin, Pete and the rest of my new BMTM family. The tour of Alaska was an awesome way to spend a week in Alaska and we had tons of fun stuff planned. I loved hiking and all the awesome wildlife we saw as well as rafting, dog sledding, and more! We had a great group of ladies that made the trip even better. We stayed in nice hotels and had plenty of options as well for food or different things to do. At the end of the trip, I truly felt like I had a little family of Solo Female travelers! I am so glad I went and hope to do more tours with BMTM in the future!" - Krista
"I recently experienced the Be My Travel Muse tours – Alaska Week 1. I travel mostly solo and was not sure how I would like an organized tour. My concerns were quickly put to rest. First off, the tour was very accurately described on the BMTM site. The accommodations were all very nice and in nice locations (central, on a lake, etc.). Not only was the tour filled with a variety of fun and adventurous experiences but the ladies that signed up were equally fun and adventurous. Kristin and Pete did a great job planning and took very good care of us during the tour. I'm looking forward to my next BMTM tour." - Danielle
"I had a wonderful time on my BMTM Peru adventure! From the activities that we did before The Inca Trail (salt mines, via ferrata, zip lining, etc.) to the actual Inca Trail, everything was very organized and an absolute blast! Kristin and Pete were both great guides, and did everything they could to make everyone's trip awesome!  I highly recommend to others to go on a BMTM trip, and plan to go on another one in the future!" – Calie
What to Expect from Our Trips
All the juicy details
This adventure is open to 16 female participants.
Thanks to Pete's extensive knowledge of the Galapagos, and my commitment to finding unique adventures, we've put together a trip that we're both excited about and dying to go on ourselves, and we know that you'll love it, too. We are confident that this adventure is one of the best out there. We work tirelessly to find companies that are ecologically sound, that put money back into the hands of locals, and that will give us the most authentic and amazing experience possible. Here's what you get:
• All permits, park fees (except listed below), and Licensed Galapagos Naturalist Guide for the entire trip.
• All breakfasts, some lunches, two dinners each week (budget $5 – $15 USD per meal).
• Accommodation in comfort  – double occupancy everywhere. Triple occupancy is possible on Oct 26 and Nov 1.
• Ground transport, including to and from the airport.
• All listed activities and associated entry fees.
What's not included:
• Some lunches, all dinners except for two each week, and any additional snacks and alcohol.
• Travel insurance (required).
• Tips and gratuities, at your discretion.
• Travel to and from Galapagos.
• Galapagos National Park Entrance Fee ($100) and Transit Control Card ($20). These fees must be paid in cash at the airport, before you meet us. These fees are subject to change.
• Visa fees, if applicable.
16 spots are available to female travelers on a first-come, first serve basis. Reserve your spot now!
Have questions? Contact me!