This post was written by Emily Becker, a Chicago native freelance writer for BMTM.
Illinois is my home state, and although I feel more like a Chicagoan than an Illinoisian, I still think there are many underrated places to visit and things to do in the state. Far too many people only stick to Chicago and miss out on all the charming small towns, stellar state parks, and fascinating historical landmarks. Illinois is much more than just cornfields — though we have plenty of those, too.
These are some of my favorite places in Illinois, along with the very best things to do in each:
Chicago
Since Chicago is the most obvious, let's start here. If you're visiting Illinois from far away, you'll fly into the city, so make sure to spend at least a couple of days exploring it. If you're considering taking a road trip through the state, starting in Chicago, find a rental car here.
Chicago is the biggest city in the state by a landslide (the third largest in the nation), and I think it's understandable that so many Illinois visitors stay here and don't venture outside of it. After all, there's so much to do there, so it's an incredible vacation destination all on its own.
These are my must-stop places in Chicago:
1. The Art Institute of Chicago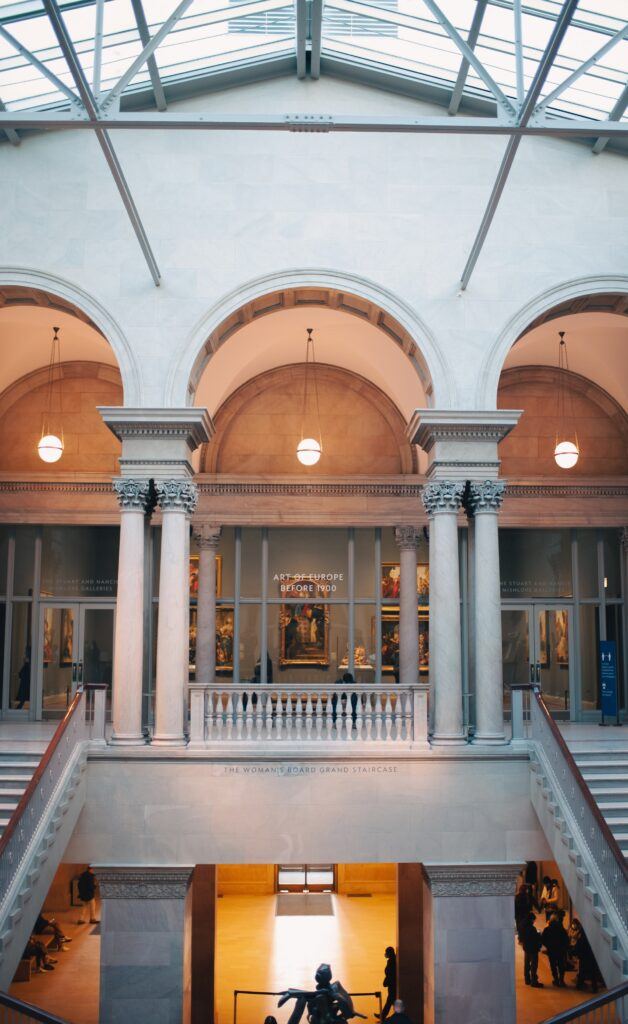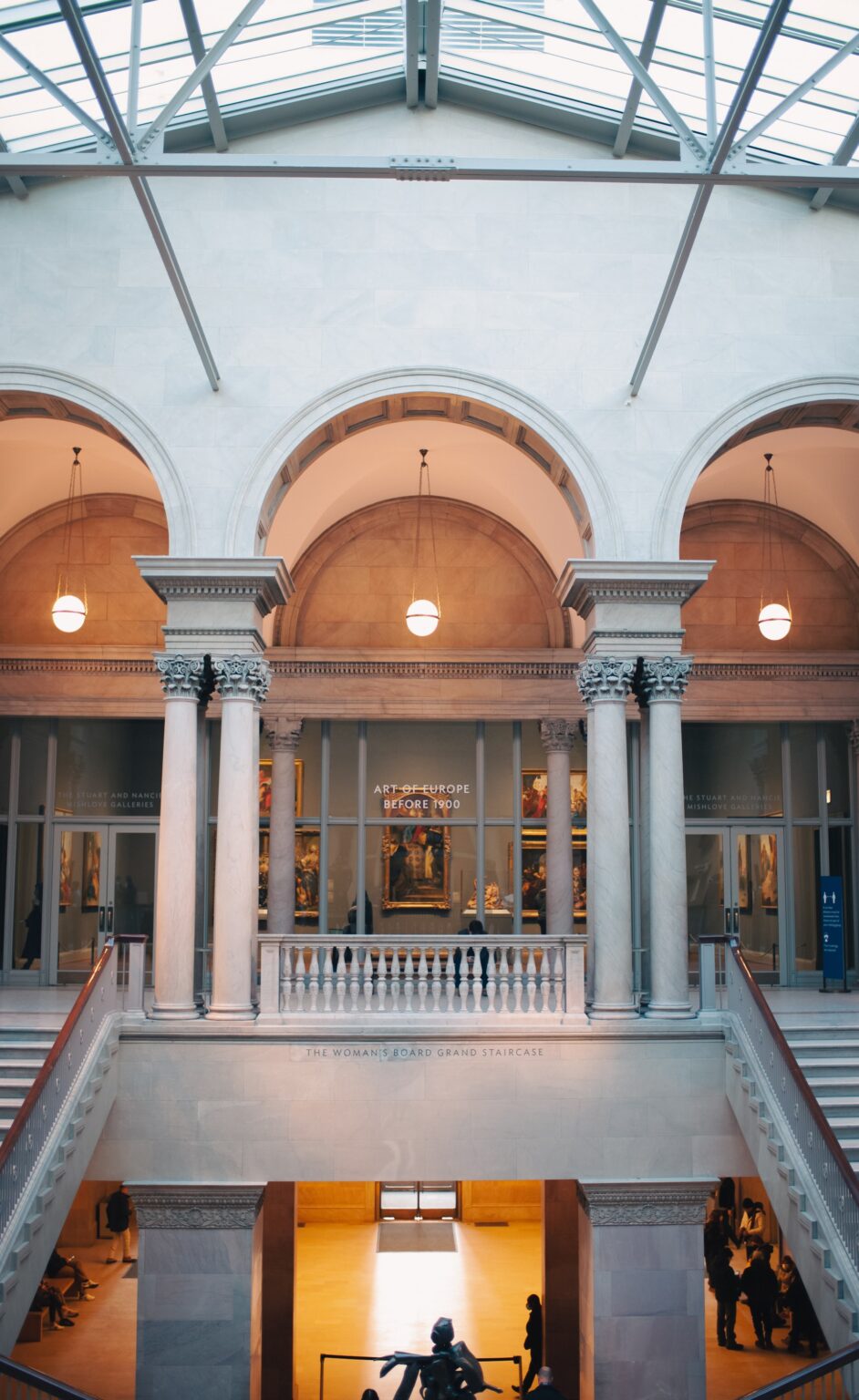 Even if you don't have a lot of time to explore the city, the Art Institute of Chicago is an absolute must. It's one of my favorite places in town, and even after four years of visiting almost weekly when I was in college, I never got tired of it. There are new exhibits every couple of months, and thousands of permanent art pieces to see as well.
Admission is $25 for non-Chicago residents; although the ticket price may seem pricey, you could easily spend an entire morning or afternoon here because there's so much to see. There's also a café in the museum where you can take a quick coffee and snack break, so you could potentially spend an entire day here.
But wait! There's still so much more to see in Chicago, so don't get totally lost at the Art Institute.
2. The Garfield Park Conservatory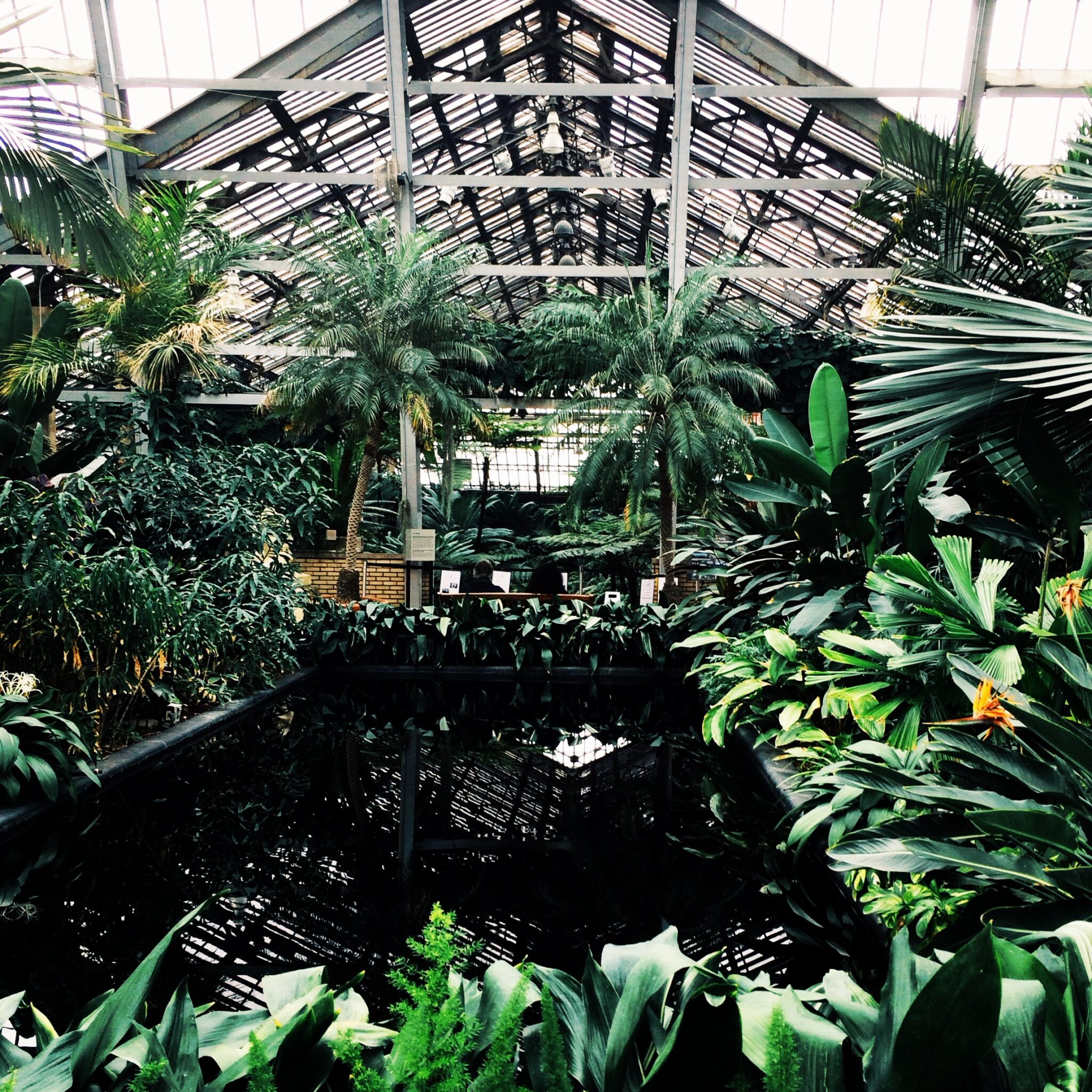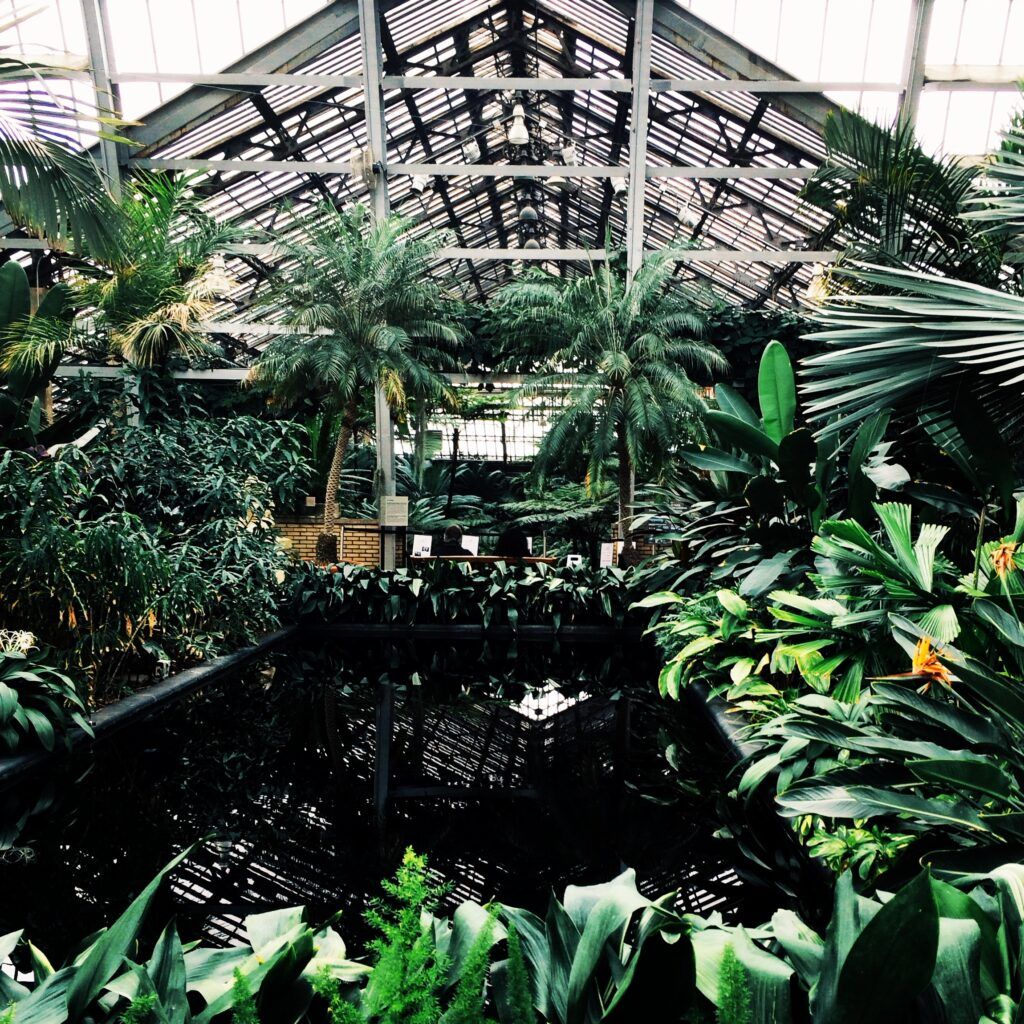 If you're on a budget, Garfield Park Conservatory is another incredible free place to visit in Chicago. Just a few stops away from downtown on the L train, this conservatory feels like a well-kept secret, because it's not as much of a tourist attraction as other places downtown and on the North Side. It's the largest conservatory in the city, and one of the best in the US. Here you'll find a spectacular variety of plants, all within a beautiful setting, making for an enchanting visit.
3. 360 Chicago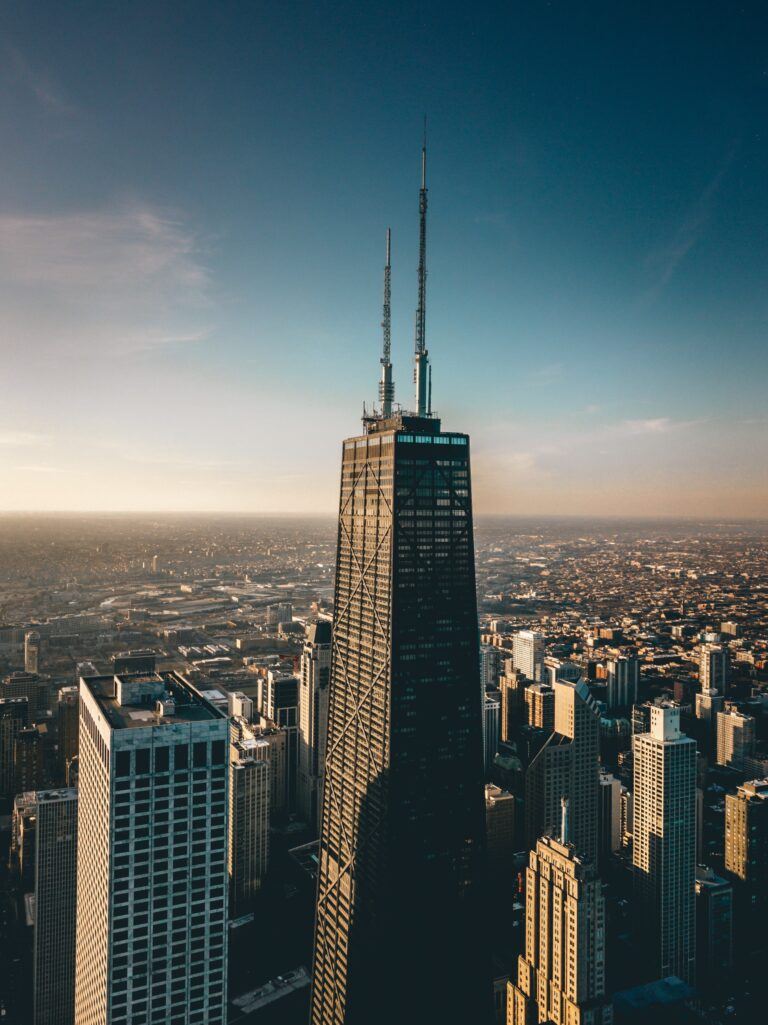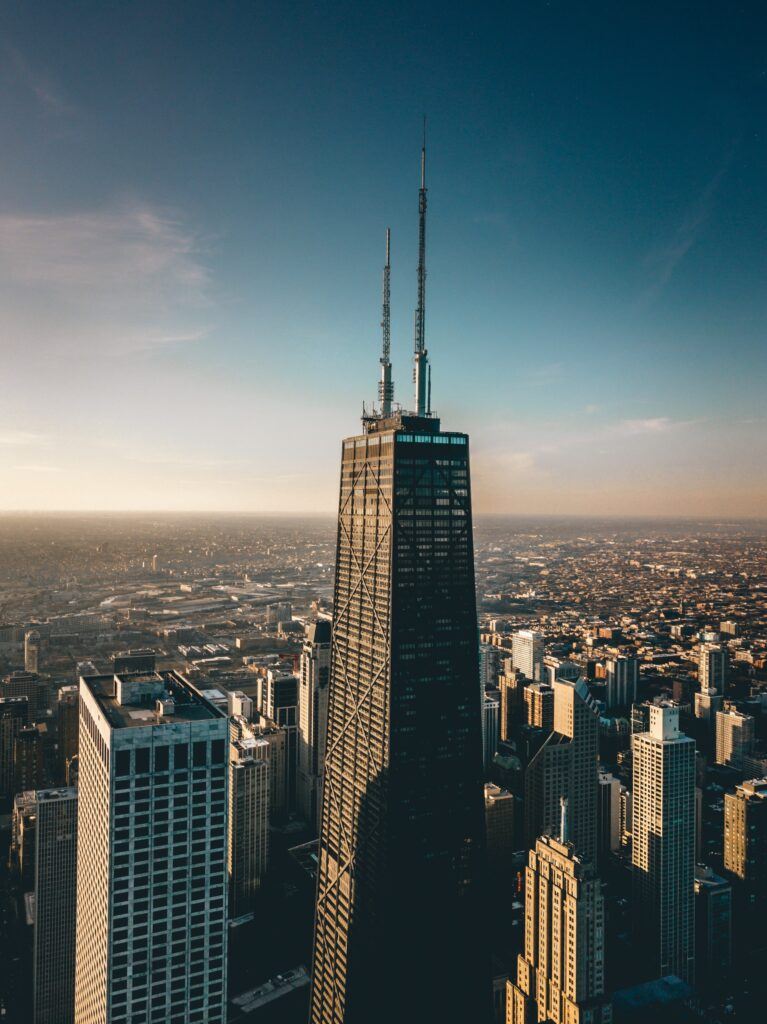 Whether you're just passing through Chicago on your way to one of the other epic places on this list, or decide to stay a little longer, don't pass up the opportunity to see the city from above. On the 95th floor of the iconic John Hancock Building, you'll find 360 Chicago, where you can stand on a glass platform and see downtown beneath you. Even as a native, I love this activity, because it gives you one of the most impressive views of the city. Get your tickets to 360 Chicago here.
Craving more ideas for what to do in the city? Find your guide to Chicago here.
Wilmette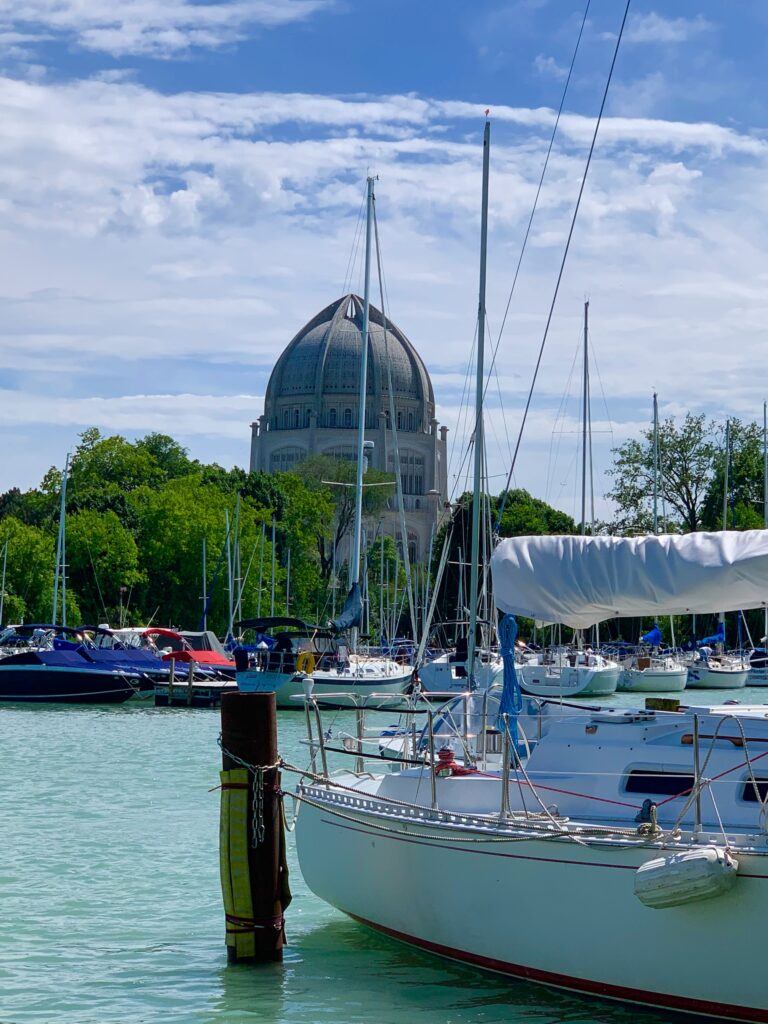 Only about 30 minutes away from the bustling city of Chicago is the quieter, more laid-back city of Wilmette. Though it's a suburb of Chicago, it has a vibe that is completely its own. Wilmette is known for its rich cultural diversity, robust history, and lakeside views. If you're planning to keep your Illinois adventure to the Chicago area, this is a great day trip that you can do with or without a vehicle, as Wilmette is accessible via train from the city.
4. Bahá'í House of Worship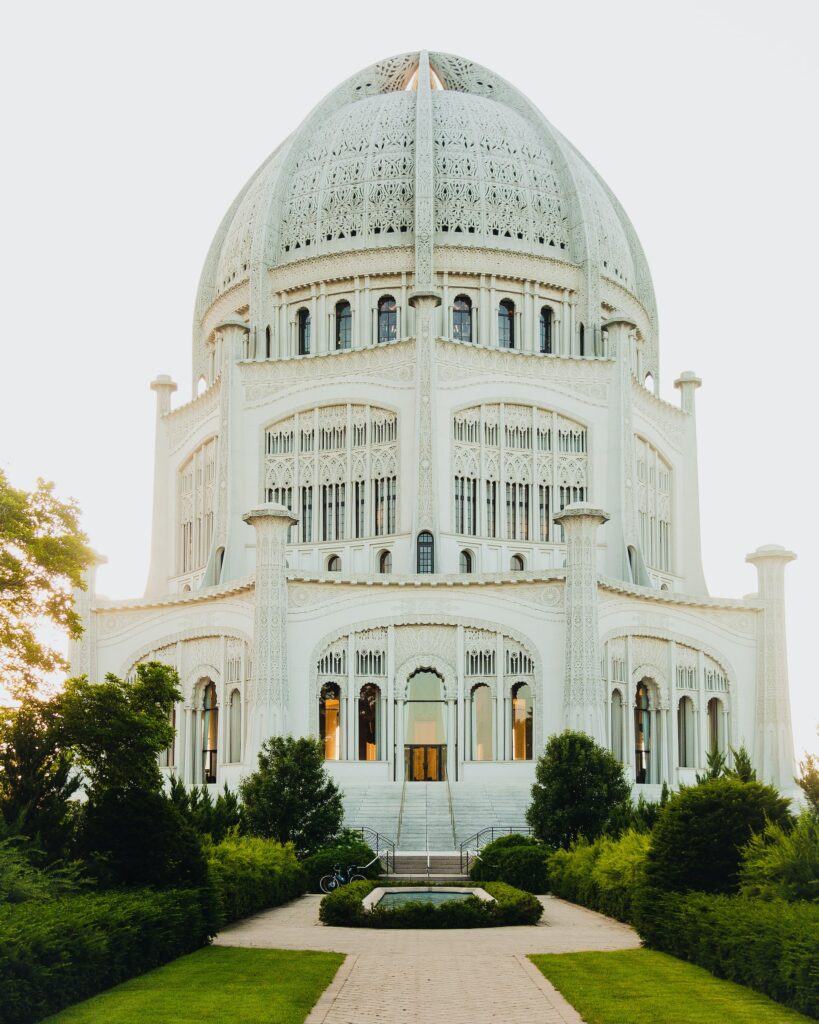 You might be surprised to see such an ornate building in a suburb of Chicago, but the Bahá'í House of Worship serves as a reminder of the beautiful diversity of Illinois and the United States at large. It is the only temple of its kind in the US and attracts people of all faiths.
The Bahá'í faith itself draws from all of the major religions: Christianity, Islam, Judaism, Hinduism, and Buddhism. The basic teachings of Bahá'ísm include the oneness of humanity and racial and social justice, among other important pillars.
This was one of my absolute favorite destinations on the weekends when I lived in Chicago, as it's only a train ride away. It's an incredibly peaceful place to visit, even if you just pop in for a quick meditation or to admire the architecture.
5. Mitchell Museum of the American Indian
By far one of my favorite museums in Illinois, you have to visit the Mitchell Museum while passing through the North Chicago suburbs. Featuring art, artifacts, movie screenings, and more, this unique museum focuses on telling the stories of Native Americans from the region. Too many people get lost in the glitz and glamour of Chicago and forget about what the region was like before the colonization and exploitation of native people. This museum serves as a reminder to the true heritage of Chicagoland, and is a fantastic place to gain valuable perspective on Illinois and its people.
Galena
In the top northwest corner of Illinois lies one of the most historically rich small cities in Illinois: Galena. Visiting Galena is always a treat, and I have fond memories of traveling there with my grandma, who loves finding antiques there. Beyond perusing the cute shops in downtown, this charming city has so much to offer anyone who wants to dive into the history of the region, spend time outdoors, or simply cozy up in a quiet Midwestern haven.
These are my favorite places in Galena: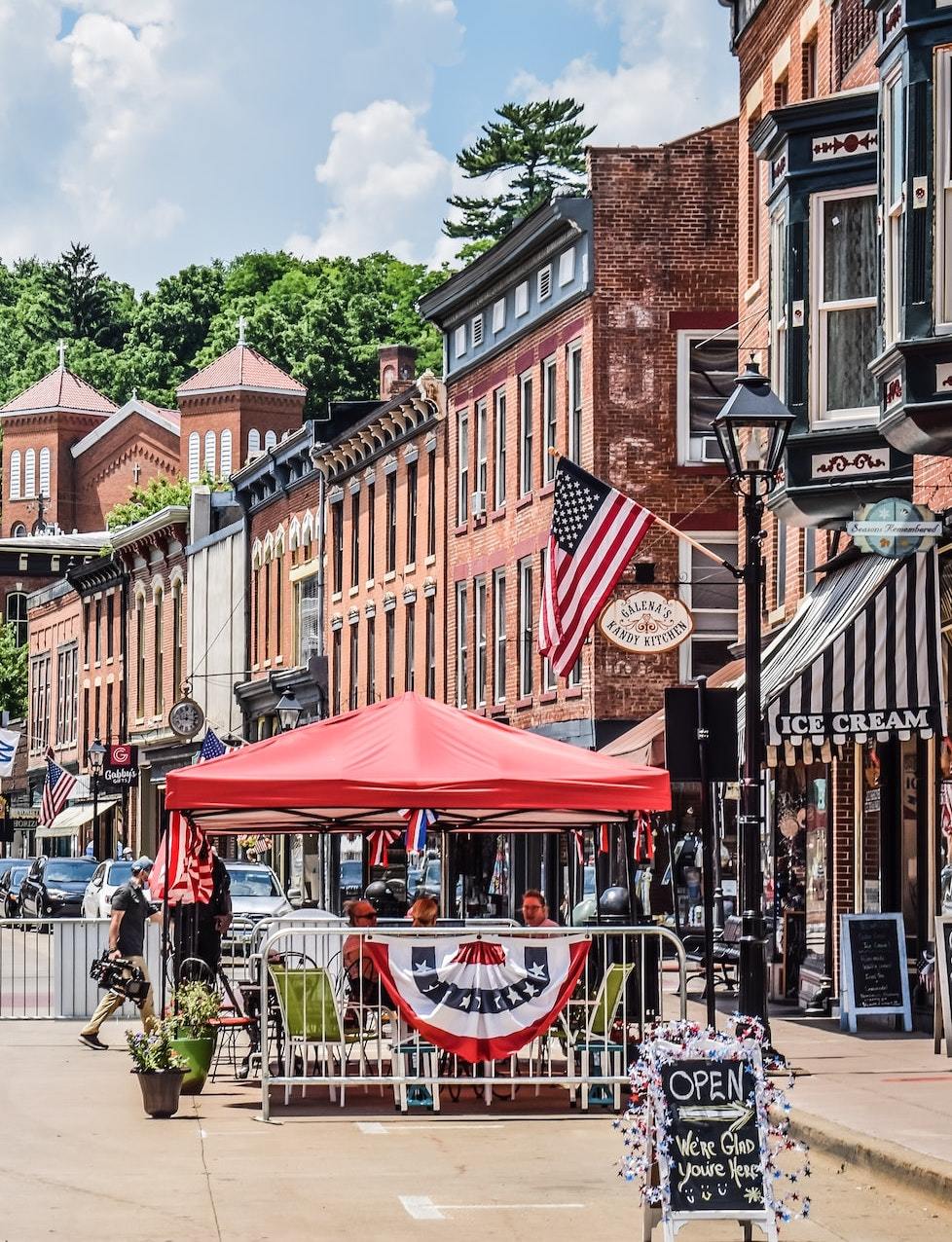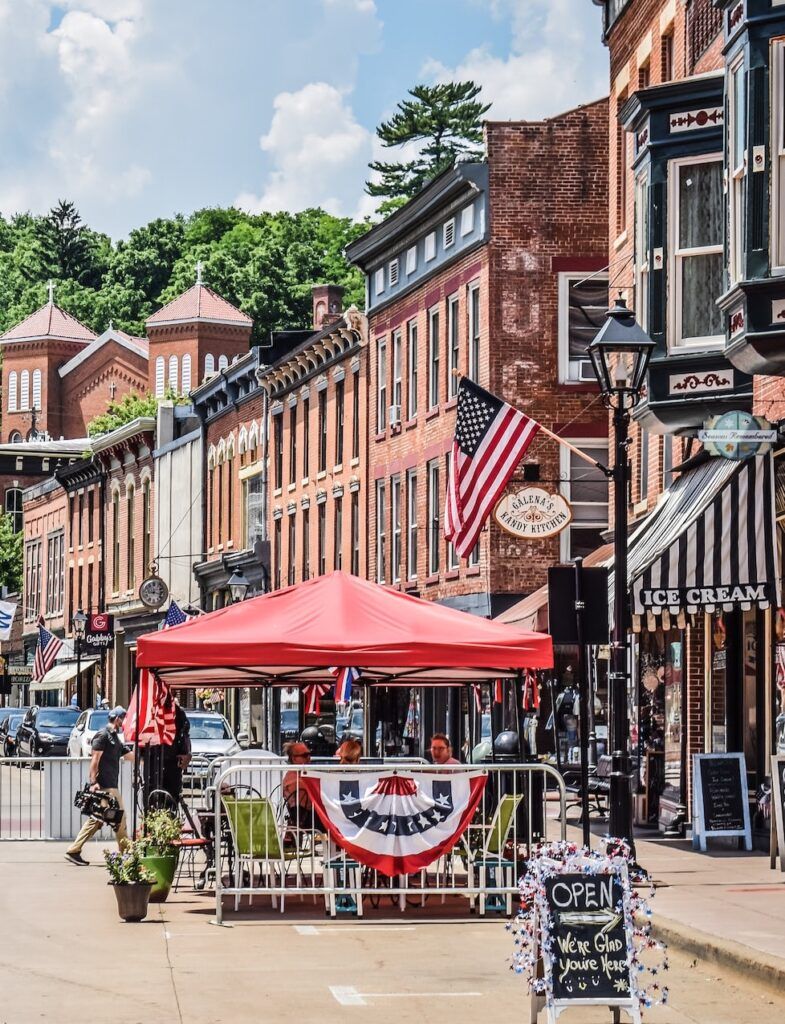 6. Stonehouse Pottery & Gallery
For a taste of Galena's crafty spirit, check out Stonehouse Pottery & Gallery. This quaint studio was once a thriving brewery, from 1876 to 1971. From there it was converted into an art gallery, pottery studio, and bed & breakfast.
Not only can you browse the gallery and see artwork by local artists, but you can also join one of the Glaze & Graze events. Combining the creative spirit of pottery and gastronomy, this fun event will allow you to make your own pottery piece, glaze and fire it, and then use it the next day for dinner. That's right, you can make your own plate and then eat on it. How's that for a full-circle event? Find your Glaze & Graze event here.
7. Apple River Fort Historic Site
Just 20 minutes from Galena's historic downtown lies Apple River Fort Historic Site. Featuring original structures from the 1832 Blackhawk War, this is an ideal activity for history buffs or anyone who is curious about Native American stories from the area. I grew up learning about the various conflicts between early settlers and colonizers and Native American groups and even visited Apple River a few times for field trips. I would definitely go back as an adult, because it's such an interesting place to visit.
8. Fergedaboudit Winery
Pronounced "forget about it," with a nod to a typical Midwestern accent, this winery in Galena is an Illinois must-visit. Featuring the lovely rolling green hills of the northwestern part of the state, Fergedaboudit Winery's prime location might fool you into thinking you're in Tuscany. All right, maybe not entirely, but the scenery is beautiful nonetheless.
Although Illinois isn't exactly famous for its wine, this location is actually perfect for growing and harvesting wine grapes. If you're curious enough to try it for yourself, plan a visit to try one of Fergedaboudit's wine flights.
Springfield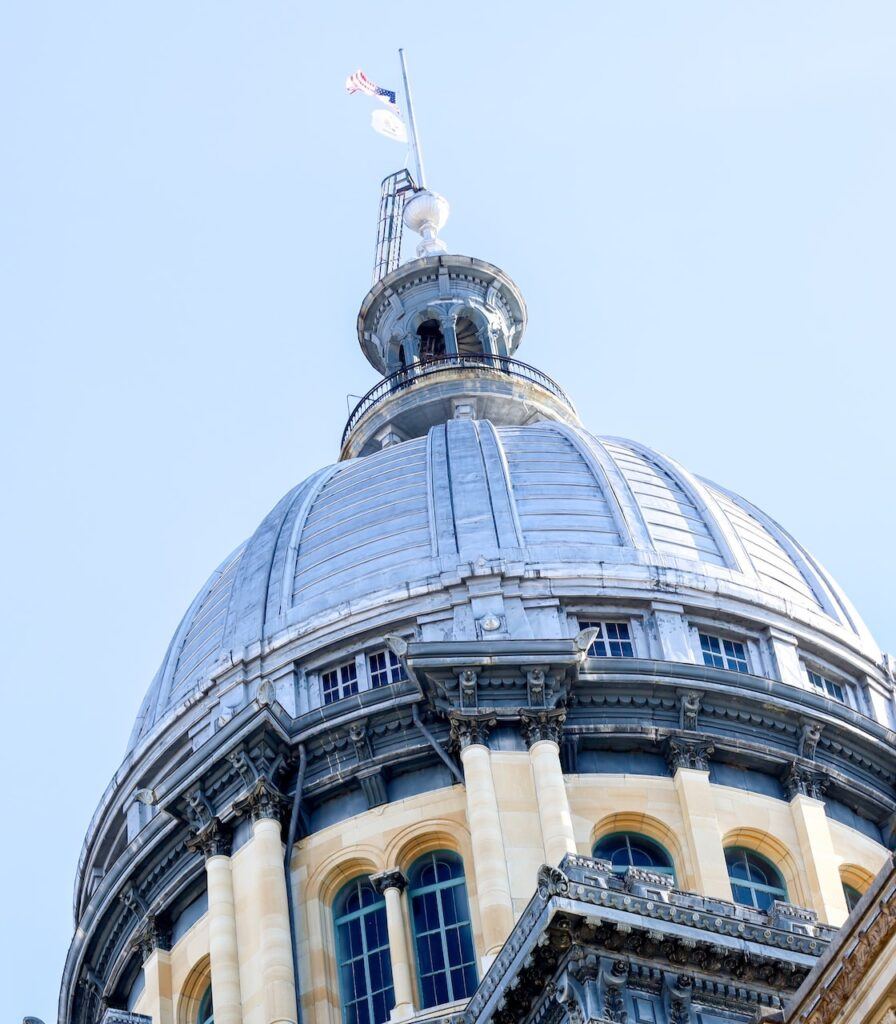 As Illinois' capitol, it's no surprise that Springfield is its historic hub. The state's nickname is "Land of Lincoln," and although Abraham Lincoln wasn't born here, he spent many years of his childhood in Illinois and later got his start in politics here. That's why Springfield and the rest of Illinois holds the former US president in such high regard.
Springfield is another great place for history lovers to spend sometime exploring the museums and sites that it has to offer (and another often-visited childhood destination).
9. Washington Park Botanical Garden
One of the many free things to do in Illinois, visiting the gorgeous Washington Park Botanical Garden is a great addition to your Springfield itinerary. Here you'll find over 1,800 species of plants in numerous gardens. There's a cactus garden, an impressive collection of peonies and roses, and even a Roman Cultural Garden to explore.
Since most of Springfield's attractions are history related, visiting the Washington Park Botanical Garden is a great way to break up back-to-back historical sites. I think it's essential to have at least one green space like this one in the itinerary or else it gets overwhelming.
10. Abraham Lincoln's Tomb at Oak Ridge Cemetery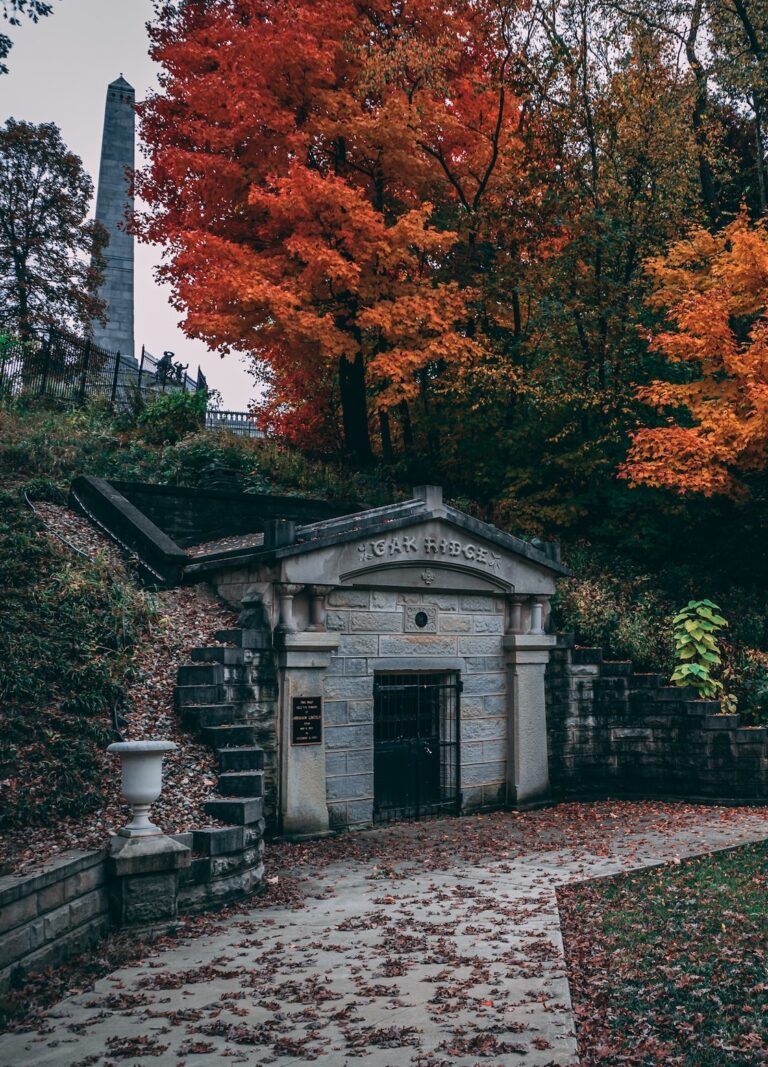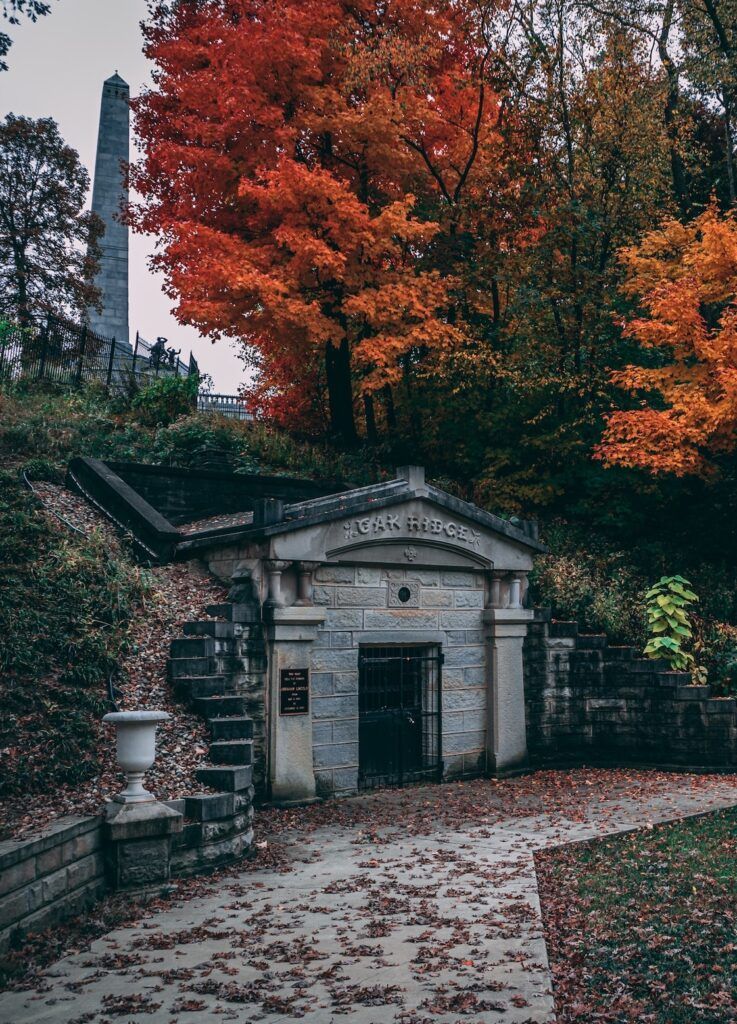 Did you know that Abraham Lincoln is buried in Springfield? You can visit the final resting place of the 16th president at the Oak Ridge Cemetery, which is a National Historic Landmark. The cemetery itself is an interesting place to visit, with beautiful landscaping and statues throughout.
When you visit the Lincoln Tomb, it's customary to rub the nose of the giant Abraham Lincoln statue for good luck. You can see how the tip of his nose is a different color due to so many people rubbing it.
11. 1908 Race Riots Walking Tour
In 1908 there was a large riot in Springfield due to racial tensions between the white and African American populations. There's an extensive story about the details of why it happened, which are fascinating to read, especially considering the current social and political climate in the US.
The 1908 Race Riots Walking Tour is self-guided tour and takes you from the Springfield Visitors Center to some of the prominent landmarks relating to the riot, ending at the 1908 Race Riot Mural. Along the way you'll see photos and other artifacts from the devastating event. You can download the guide here.
State Parks & Forests
12. Garden of the Gods in the Shawnee National Forest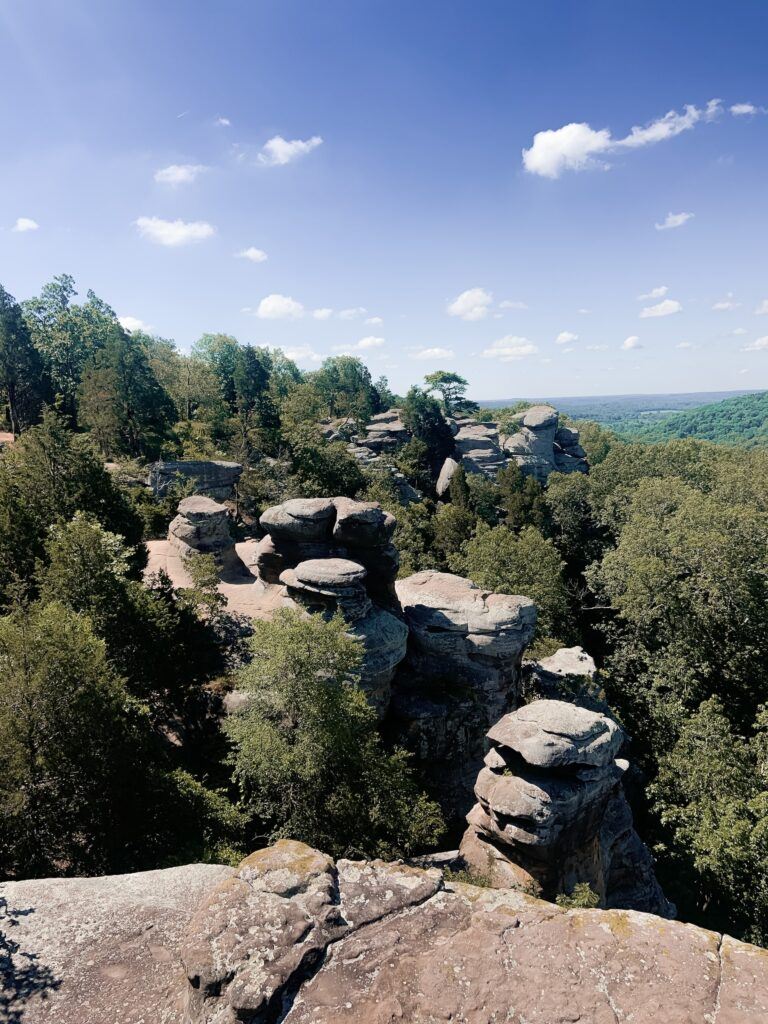 The Garden of the Gods is one of the best places to visit in southern Illinois. Forget about the miles of flat landscapes full of cornfields — this wilderness area is truly spectacular and serves to show off some of the brilliant scenery that Illinois has to offer.
Featuring rock formations that look like stacks of boulders, the Garden of the Gods is one of the most popular hikes in the Shawnee National Forest. The trail is mostly uphill, with a huge payoff at the end, where you'll be able see over the rocks to the surrounding forested hills. This is a spectacular hike for a clear summer day, but is also great in the fall, when you can see the spectrum of autumn hues all the way to the horizon.
13. Apple River Canyon State Park
In northwestern Illinois, just a few miles away from the Wisconsin border, you'll find Apple River Canyon State Park, which is a bit of a hidden gem. The park encompasses 1,900 acres, with several miles of hiking trails through the woods, towering limestone bluffs, quaint streams, and plunging ravines, all offering some of Illinois' most interesting landscapes. This quiet oasis is just a 40-minute drive from Galena, making it an ideal day trip from there.
14. Starved Rock State Park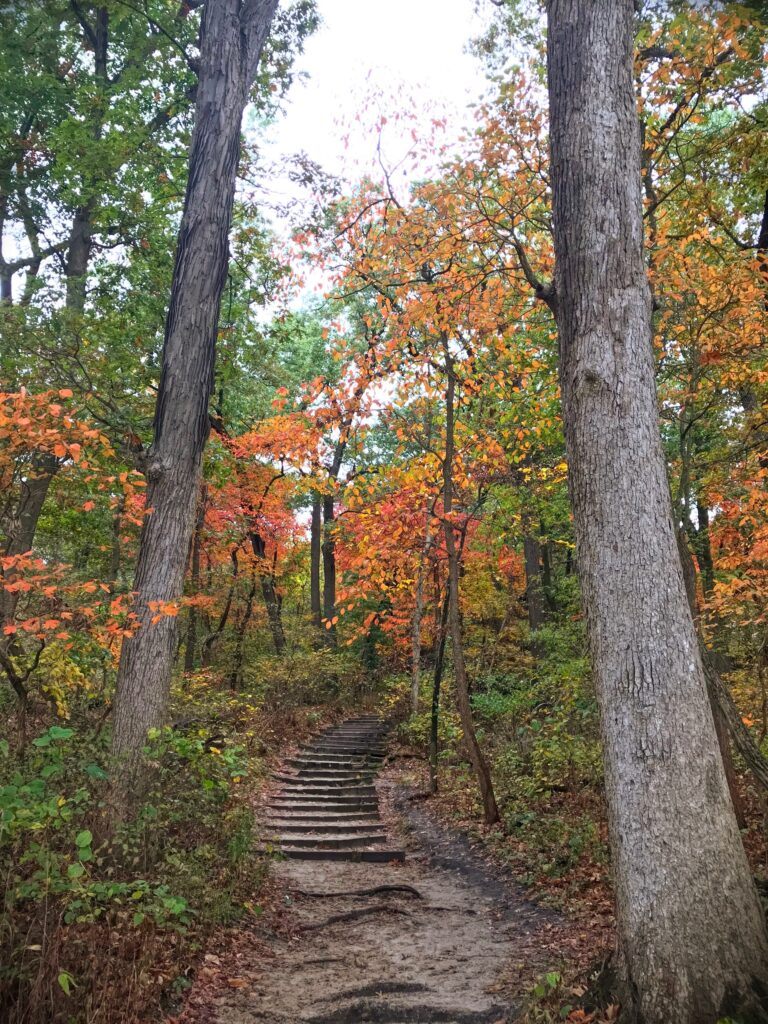 I'm a bit partial to Starved Rock State Park, because it's just minutes away from where I lived most of my childhood. It's a severely underrated park, with many points of interest, including stunning observation decks over the Illinois River and canyons with caves that you can climb into. Some of my fondest memories took place here, so of course I want to let you in on one of Illinois' best-kept secrets.
Starved Rock is a 5-minute drive from the tiny historic town of Utica. Start your adventure at the Starved Rock Lodge, where you can find several trailheads leading to over 13 miles of trails. The lodge itself is fun to visit, too, and you can find excellent views of the river there as well. Check the lodge's events calendar to see if you can catch a free guided tour of the trails, a live music show, a river cruise, and more.
15. Matthiessen State Park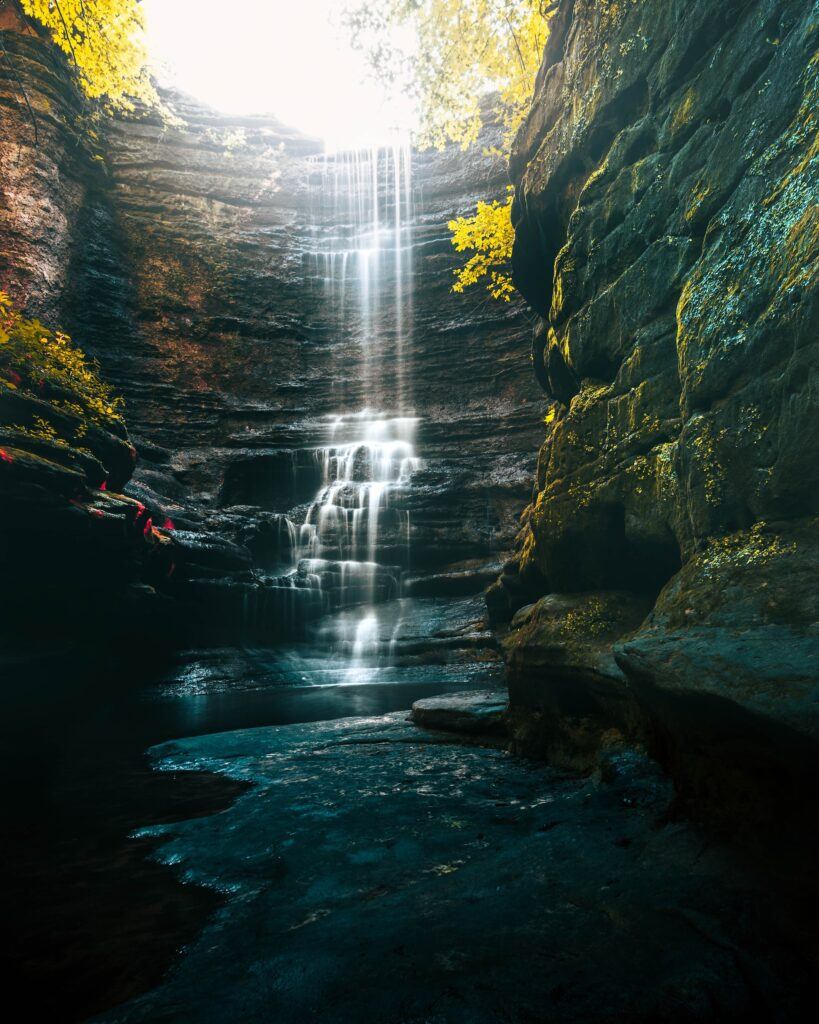 Just a few minutes from Starved Rock is another great spot for nature lovers: Matthiessen State Park. This one is smaller and only has five miles of trails, but there's plenty to see here. There are a few waterfalls, all of which are all worth visiting. The largest in the lower dells area is the most impressive, and there are small caves near it that you can easily climb into. The upper dells area is worth hiking through as well, as you'll find beautiful views of the canyons below.
If you are looking for things to do in Illinois from mid-July to the beginning of August, head to Matthiessen. Can you imagine a more beautiful photo op than its famous sunflower field?
16. Adeline Jay Geo-Karis Illinois Beach State Park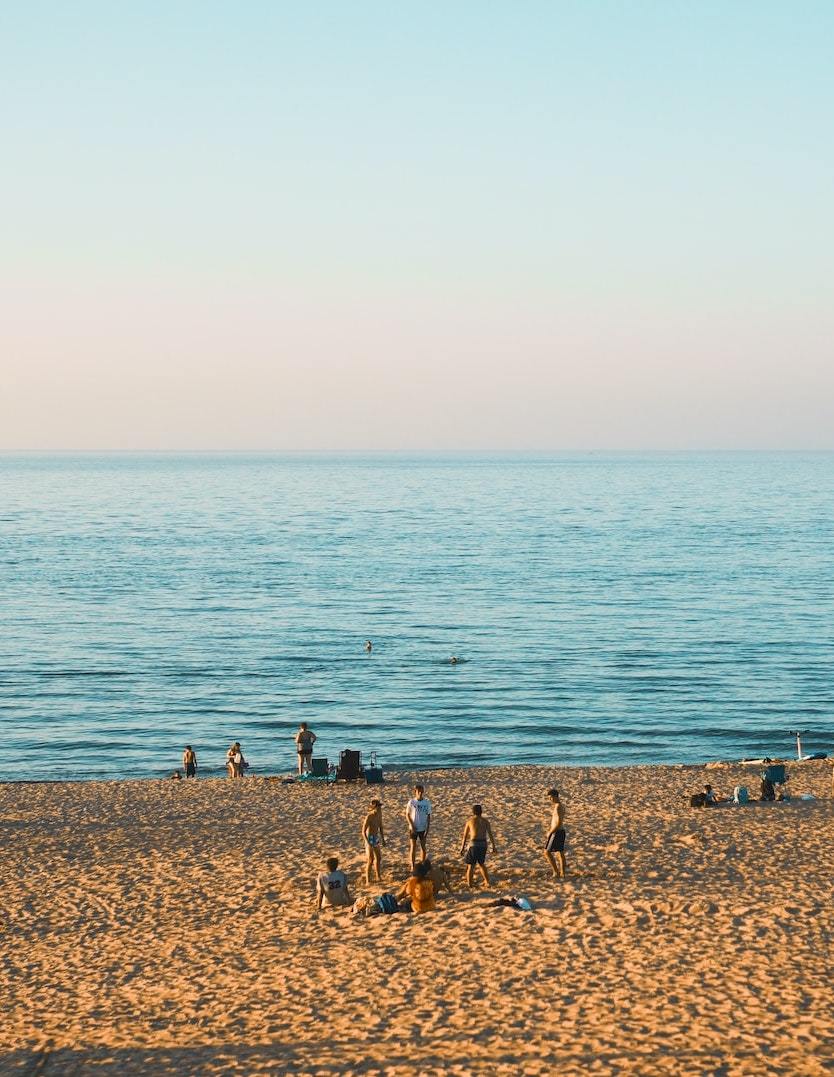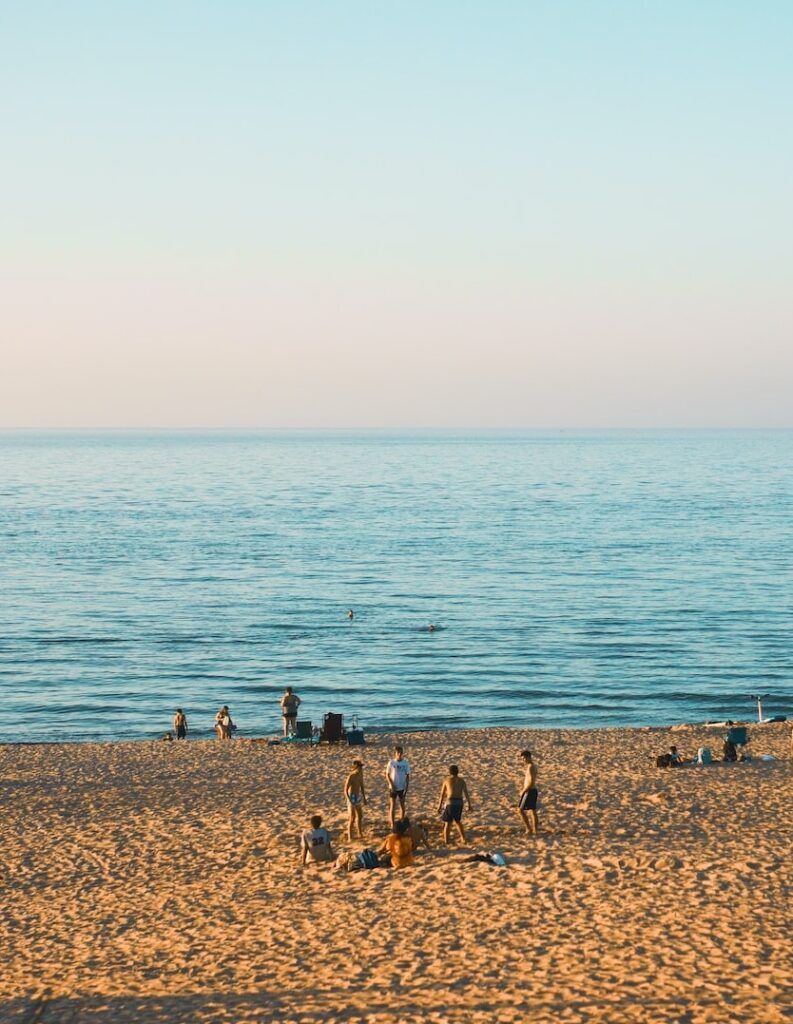 You probably didn't think of beaches when you thought of landlocked Illinois, did you? Sure, Chicago has some great lakefront beaches, but if you want to experience Lake Michigan without the hustle and bustle of the city, consider heading to Adeline Jay Geo-Karis Illinois Beach State Park just north of the city, in Zion.
Here you'll find 6.5 miles of sandy coastline along the lake, with bike paths and plenty of space to hang out on the sand. This is the ultimate Illinois beach to beat the crowds and go for a swim. I think it's a much better choice than those in Chicago, because the water is cleaner, there are fewer people, and there are some sweet sand dunes to explore.
Map of the Best Things to Do in Illinois
Pin me for later: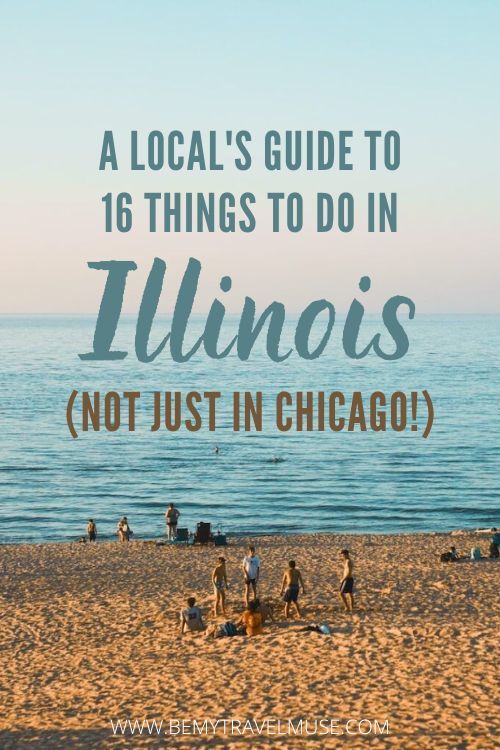 Illinois is one of the best places to start on a road trip through the Midwest, but you can also stick to just these things to do in the state and have a great time.
What will be your first stop in the Land of Lincoln?