This post was written by Emily Becker, a Chicago native freelance writer for BMTM.
If you're looking for things to do in Chicago, the list can get pretty long and overwhelming. After all, it's a huge metropolis with 2.7 million people living in it. To make your Chicago trip planning a little easier, I've narrowed it down to the 25 absolutely essential things that you can't leave the city without doing. From the quintessential Bean selfie to the best places to grab a bite or catch a show, these are my top picks, as a Chicago native:
Year-Round Things to Do in Chicago
When you're deciding when to visit, don't get trapped by all the hype around the Chicago summer. There are plenty of things to do regardless of the season, and these are some of my favorites:
1. Take a selfie in the Bean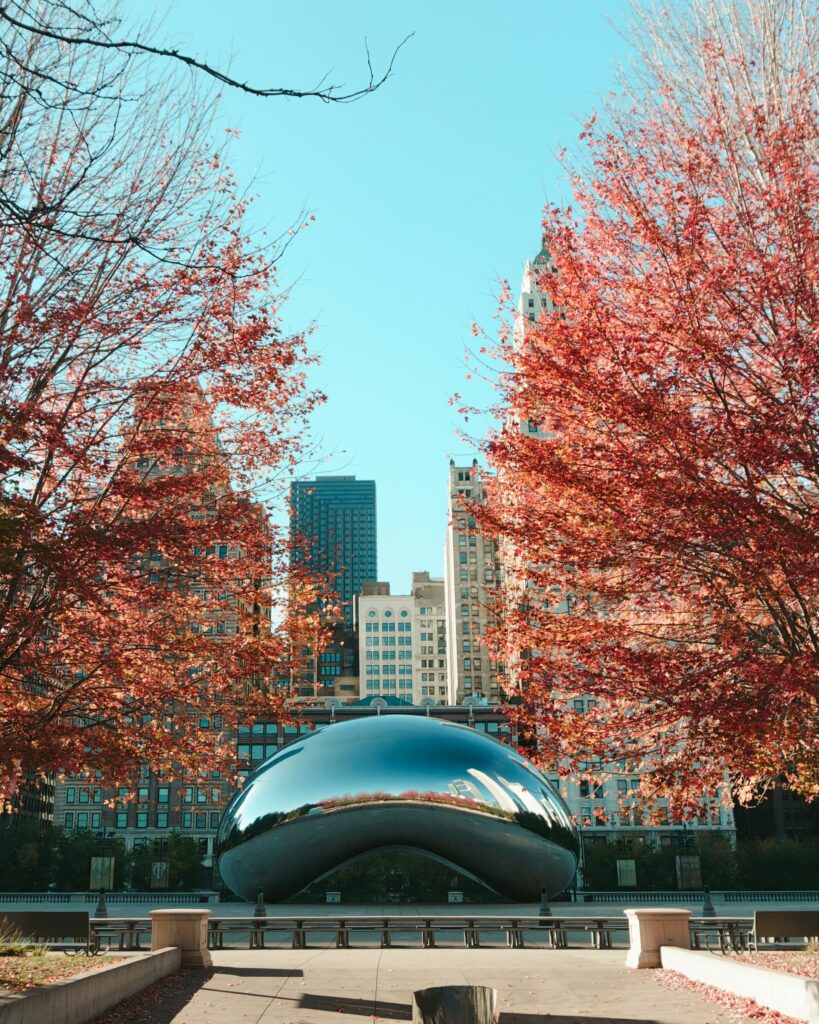 Although you won't see native Chicagoans doing this, taking a selfie in the Bean is a rite of passage as a tourist, no matter how silly it seems. The Bean aka Cloud Gate is a massive silver art installation in the middle of Millennium Park in the heart of downtown. For many visitors, this is one of their first stops, as it's one of the most iconic things to do in town. Since the entire structure is sleek metal, you can snap a selfie in its reflection, which makes for a fun memento of your Chi-town adventure.
Visiting Millennium Park is one of the many free things to do in Chicago, and you can explore the surrounding area, which is bustling any time of year but especially in the summer, when there are festivals there on the weekends.
2. Try deep-dish pizza
Another semi-cliché addition to your list of things to do in Chicago is getting your hands on a slice (or a whole pie!) of deep-dish pizza. I don't mean just any deep-dish pizza, though. If you ask a native Chicagoan where they get their fix, chances are it won't be the big chain restaurants like Giordano's. My favorite is Pequod's, because of the crispy caramelized crust on the pies.
3. Go on a food tour
If one slice of deep-dish has your head spinning and you're dying to try more Chicago delicacies, consider a walking food tour. This will take you on a tasty adventure to try not only deep-dish pizza but other staples, like Chicago hot dogs, Italian beef, and other foods that originated from among various immigrant groups. There are so many different dishes to try, from Polish paczkis to Puerto Rican jibaritos and many more. A food tour is a great introduction to the gastronomical splendor of Chicago, as your guide can provide historical and cultural context to the food in a way that trying them all on your own doesn't.
4. Explore Mexican culture through food and art in Pilsen
Pilsen is one of Chicago's multiple neighborhoods that has a large population of Mexican Americans. Here you'll find colorful street murals with Mexican and Latin American motifs, as well as an abundance of taquerías that are bursting with authentic Mexican flavor. It is also home to one of my favorite places in the city, the National Museum of Mexican Art. This free museum features artwork by Mexican artists young and old, with special exhibits on rotation throughout the year.
To get to the heart of Pilsen, take the Pink Line train to the Pilsen stop. From there you can easily explore the neighborhood on foot. In the last decade or so, it has undergone a great deal of gentrification, so the district is constantly changing. Try to visit restaurants and cafés run by local families if you can.
5. Catch a film at the Music Box Theatre
In the Lincoln Park neighborhood, you'll find all kinds of gems, the Music Box Theatre being one of them. This theatre was first built in 1929 and continues to show movies today. With its quirky independent films as well as cult classics and international movies, the Music Box always keeps things interesting. The theatre is especially famous for its yearly rendition of The Rocky Horror Picture Show, so if you visit in the fall, it's a must-do.
6. Peruse the Art Institute of Chicago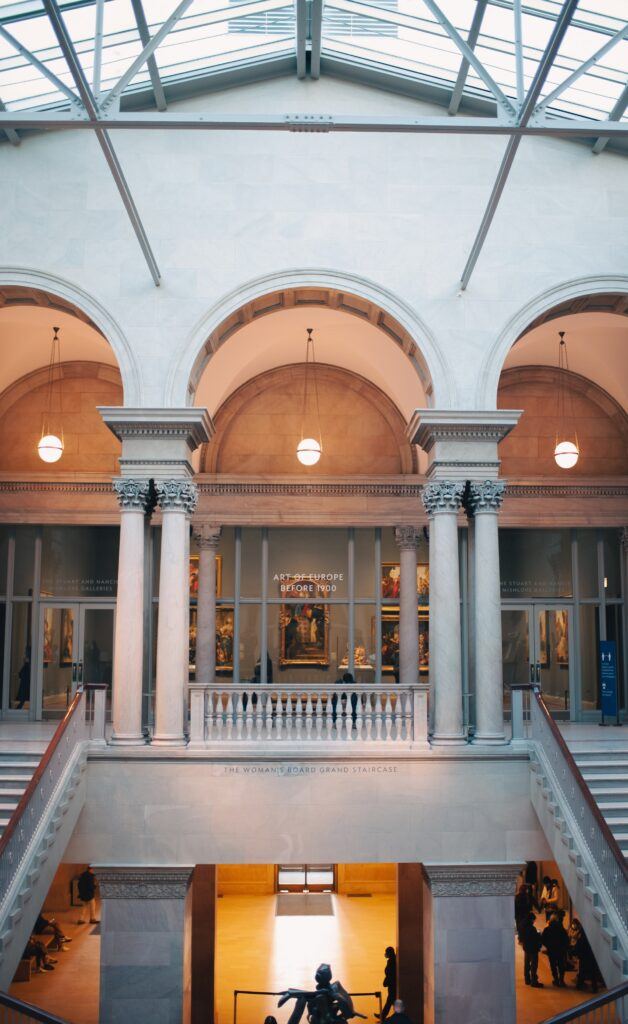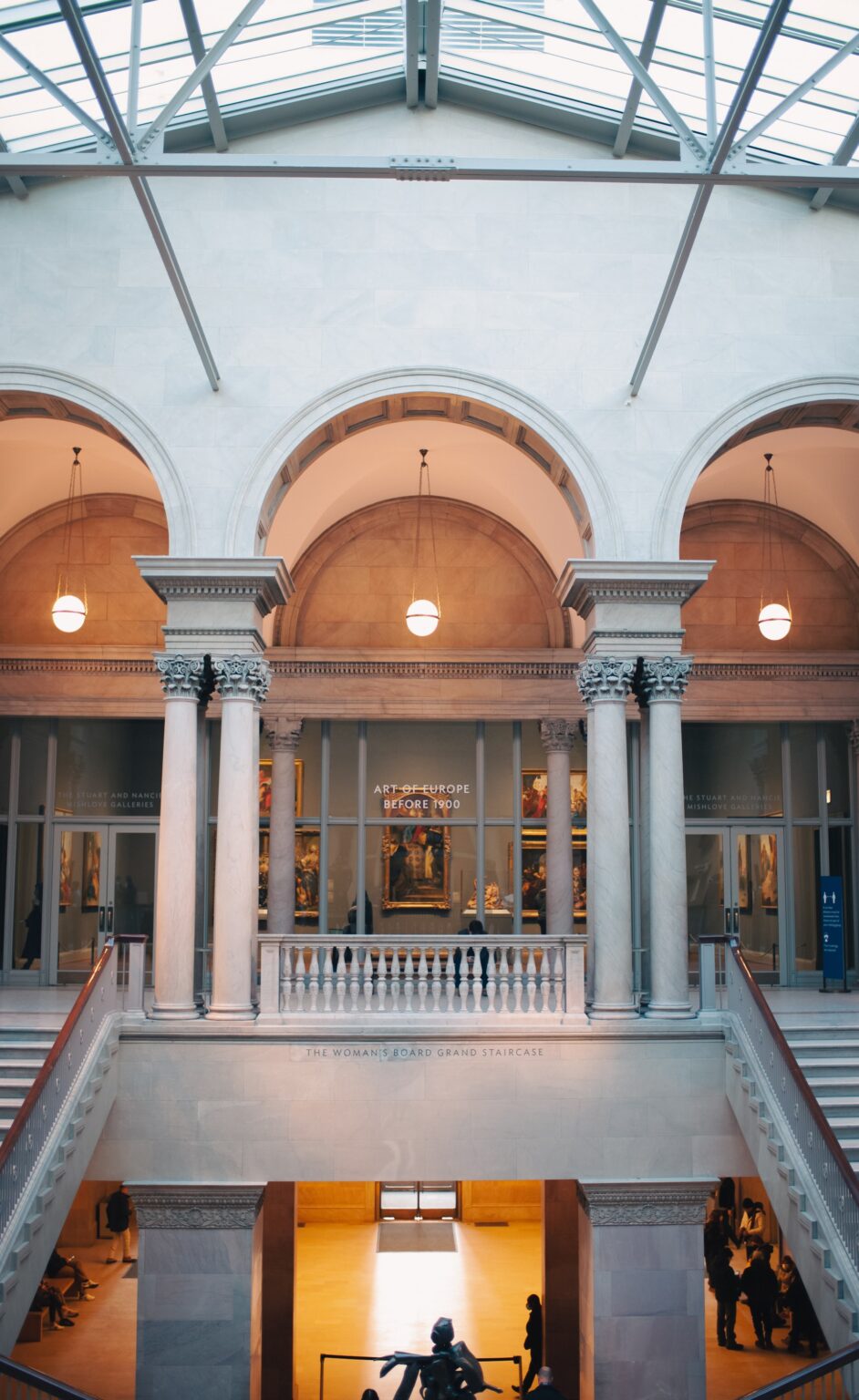 The Art Institute of Chicago is by far one of my favorite places in the whole city. When I was in college, I always went on Thursdays, when there was free admission for students. Being able to walk through the exhibits alone, pausing at anything that caught my eye, was always a treat. I especially love taking a coffee break at the café inside the museum before resuming my leisurely stroll.
The rotating exhibits change every couple of months, giving you something to look forward to throughout the year. Admission is $25 for non-Chicago residents; although the ticket price may seem pricey, you could easily spend an entire morning or afternoon here because there's so much to see.
7. Laugh all night at The Second City
Chicago's nickname is "the second city" in reference to its having once been the second-largest city in the US. Although the reference is a bit outdated, the world-famous improv company The Second City makes a joke of the term.
The company is where actors and comedians like Tina Fey and Amy Poehler got their first big break. Nowadays you can see some of the country's best comedians perform there, with shows almost every night of the week. Tickets range between $40 and $100, with cheaper options on weekdays.
8. Go to Tina Fey's favorite restaurant: The Athenian Room
If you find yourself in Lincoln Park on Chicago's Northside (which you should!), don't pass up the opportunity to have a meal at The Athenian Room. This Greek restaurant is not only a local favorite, but Tina Fey herself boasts that it's her all-time favorite in Chicago. You won't find any photos of Tina on the wall, but urban legend has it that she ate there on more than a weekly basis during her Second City days.
Regardless of whether or not you care that this is a celebrity favorite, The Athenian Room is a delightful place to grab a bite. It offers authentic Greek cuisine that is flavorful and affordable, with specialties like whole roasted chicken and whole slabs of feta cheese doused in olive oil and spices.
9. Admire the Tiffany glass dome at the Chicago Cultural Center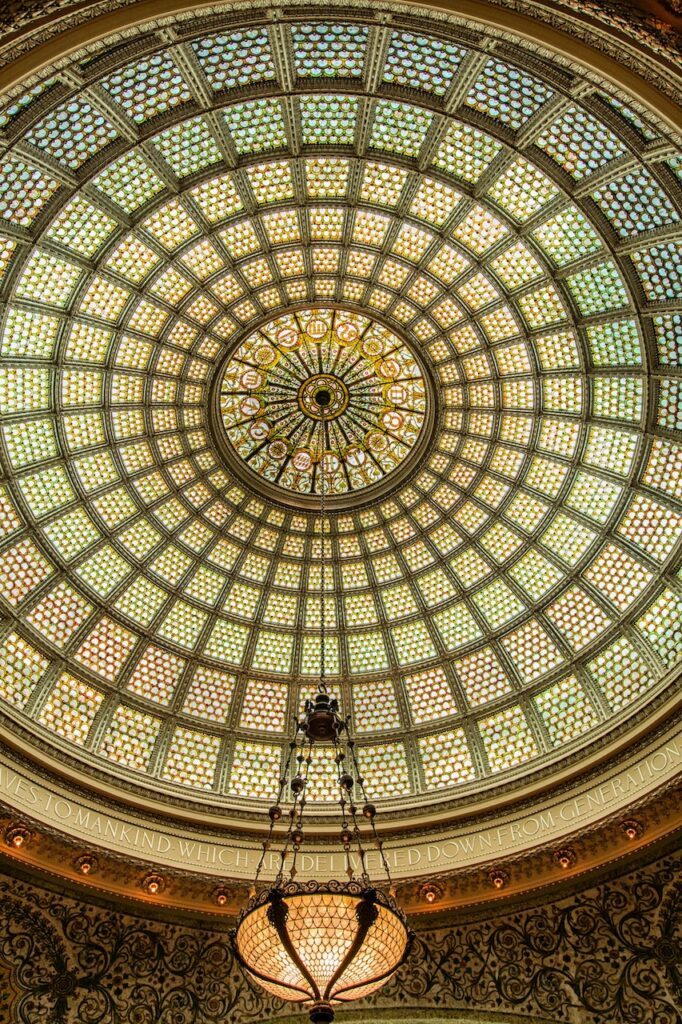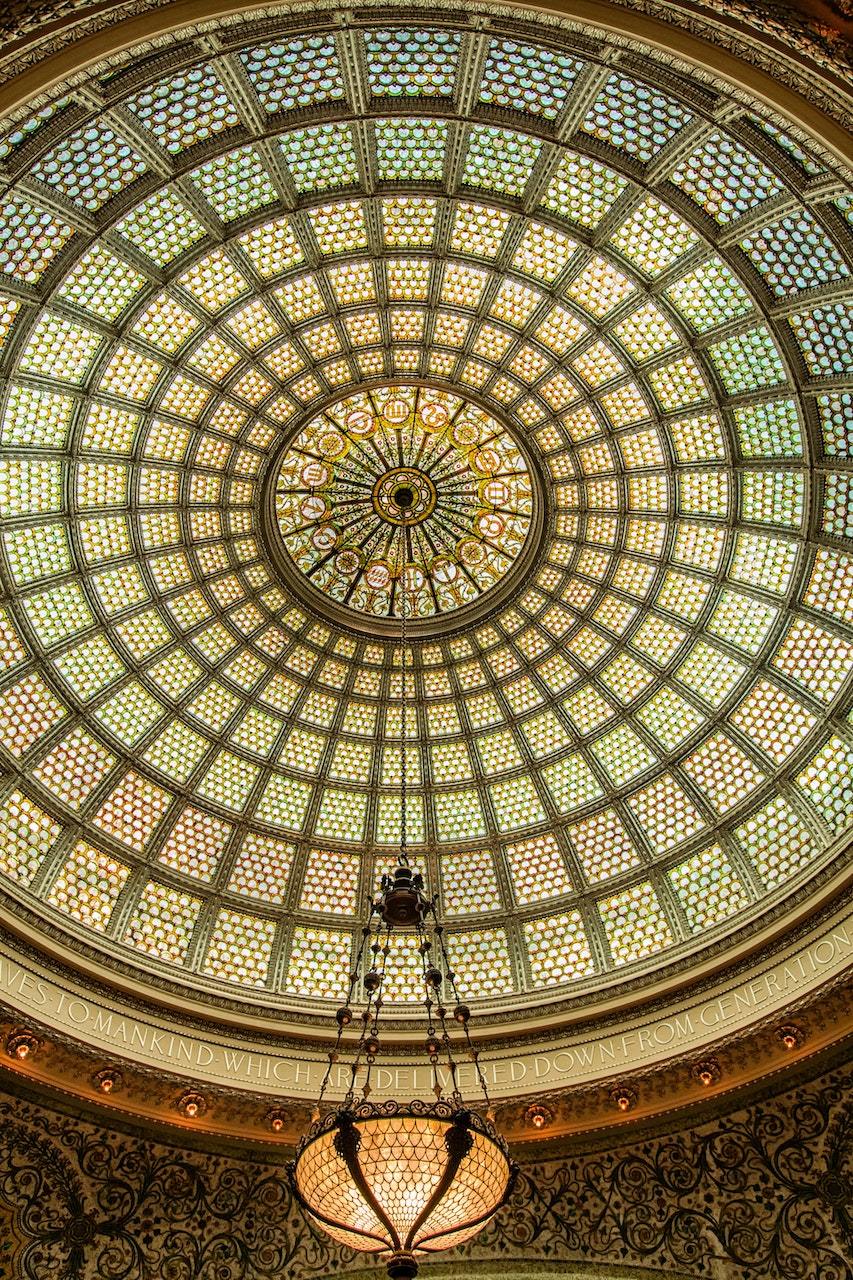 The Chicago Cultural Center is another stellar place to visit in the heart of downtown, close to the Art Institute and Millennium Park. Besides being one of the bougiest wedding venues in the city, the Cultural Center is also home to a theatre that screens movies throughout the fall, an exhibition space with art installations, and various events throughout the year.
It's free to visit, meaning you can walk in just to admire the famous Tiffany glass dome in the ceiling close to the entrance. There are free tours if you want to learn more about the building's history and architecture as well.
10. Get lost in a maze of stacks at Myopic Books
If you want to experience Chicago from a more local perspective, consider spending time in Wicker Park. This West Side neighborhood is easily accessible via the Blue Line train that you can hop on in downtown. Get off at Damen and feast your eyes on this cool and quirky neighborhood full of fun shops, chill cafés (my favorite is the Wormhole), and colorful murals.
Myopic Books is a used bookstore with a maze-like feel. It's a fun place to spend an hour or two getting lost in the stacks and exploring from the basement to the hidden reading room at the very top.
11. Stroll through the Garfield Park Conservatory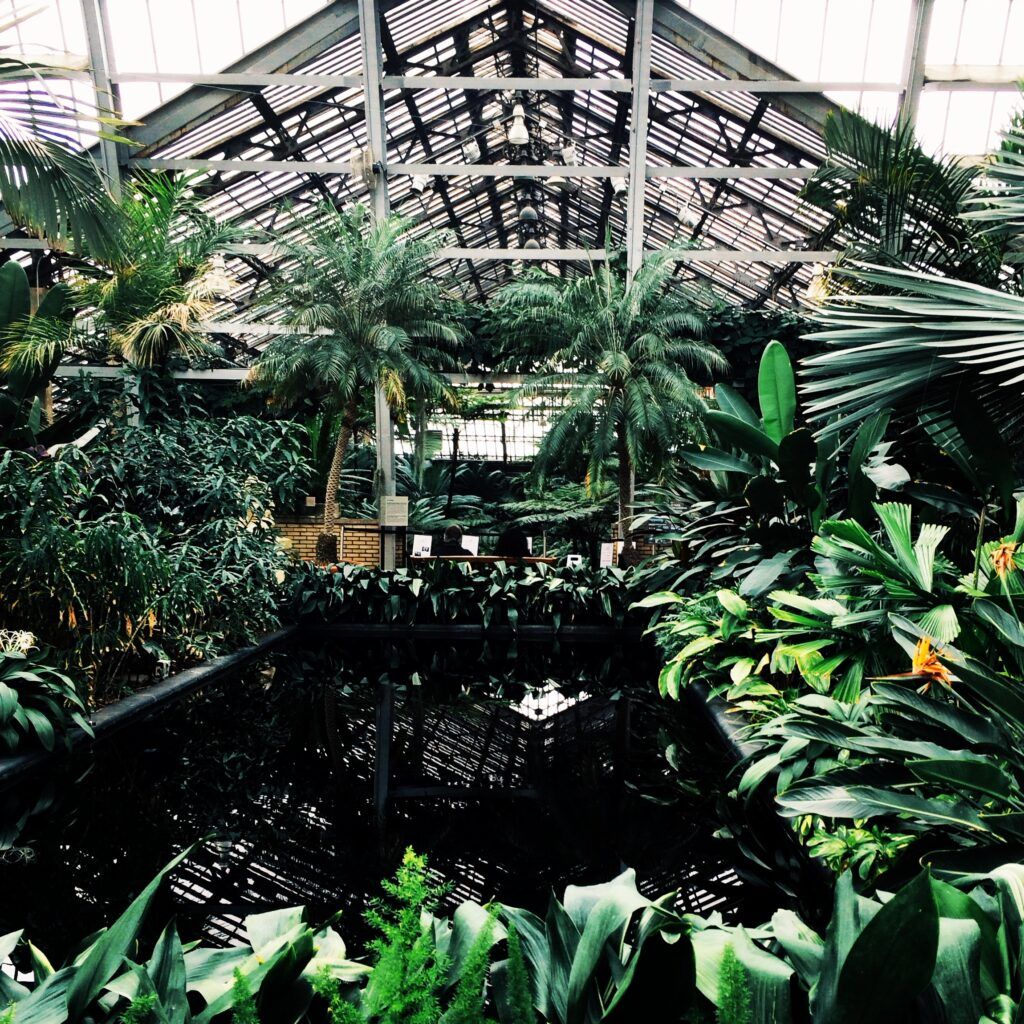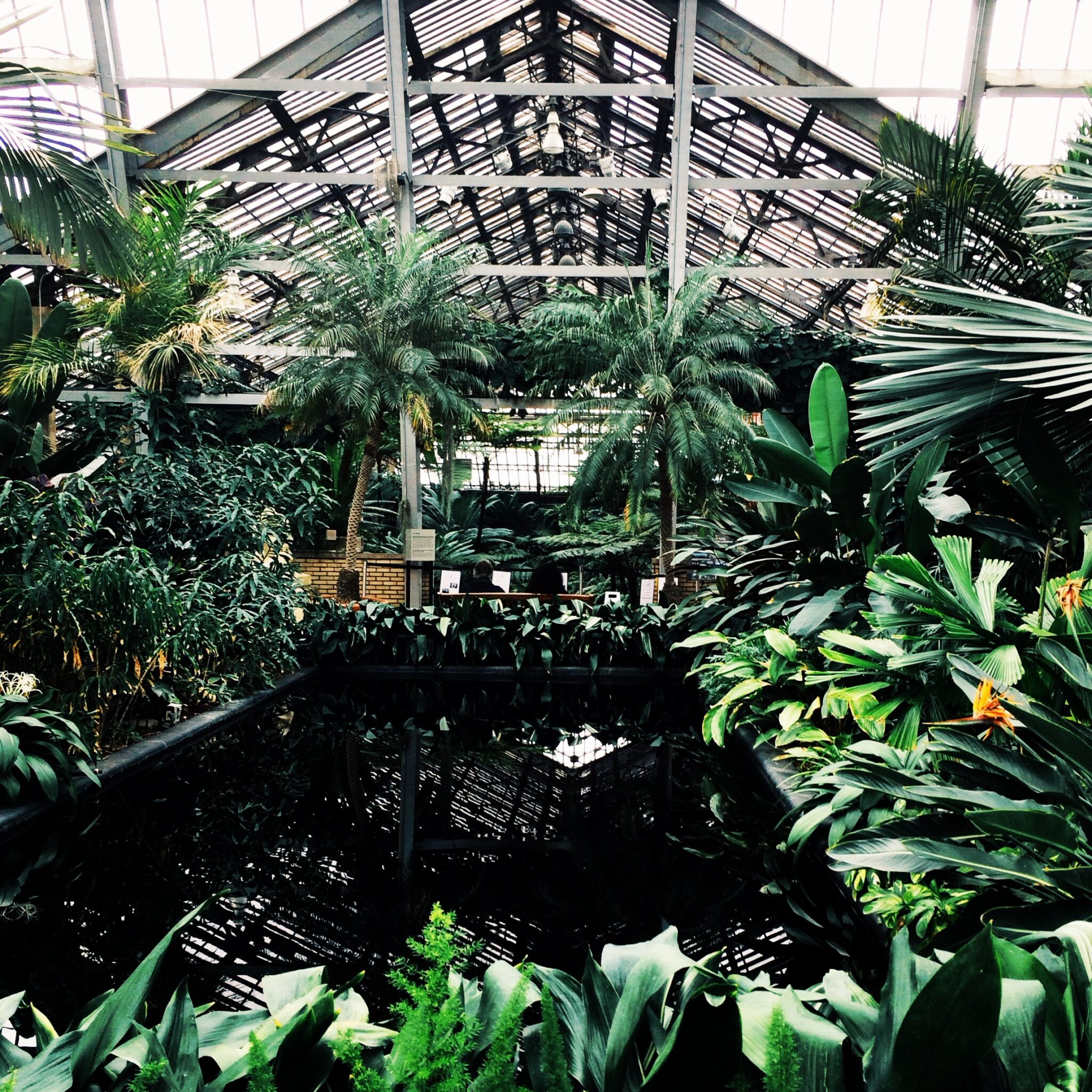 The Garfield Park Conservatory is another incredible free place to visit in Chicago, but it's also one I'd pay to enter if they ever change their mind. It's the largest conservatory in the city, and one of the most impressive in the whole country due to its outstanding variety of plant species.
Beyond taking a walk through to check out the plants, the conservatory also hosts various events throughout the week. From dance classes to painting workshops and live beekeeping demos, there's always something interesting going on at the Garfield Park Conservatory during any season. Since the Garfield Park neighborhood as a whole usually falls by the wayside for tourists, visiting the conservatory is a great way to get off the beaten path and serves as a launching point for a neighborhood you might not have otherwise thought to visit.
12. Time-travel at the Green Mill
Since real time travel doesn't exist yet, the next best thing is visiting the Green Mill in Chicago's Uptown neighborhood. This old speakeasy turned modern-day jazz cocktail lounge is the ultimate place to get a feel for 1920s Chicago nightlife. Besides ordering a cocktail and listening to live music (any night of the week), the quirks of the Green Mill are enough of a reason to visit.
First of all, this place is cash only, which is an anomaly in such a large city like Chicago. Second, the Green Mill is famous for its witty and sometimes sassy bartenders (don't even try to order a mojito here — you'll see why). Although many people scout out the Green Mill to see one of the places where Al Capone allegedly hung out, it's worth a visit even without the urban legend surrounding it.
13. Listen to blues at Kingston Mines
If you can't get enough of Chicago's live music scene, head to Kingston Mines for the ultimate place to listen to blues in Chicago. It's the oldest continuously running blues club in the city (and hasn't changed much since it opened in 1968) and has a reputation for bringing some of the biggest names in the genre.
Kingston Mines is open from Thursday to Saturday and has live music throughout the weekend. It's in Lincoln Park, just a couple of blocks away from DePaul University (my alma mater).
14. See Chi-Town from above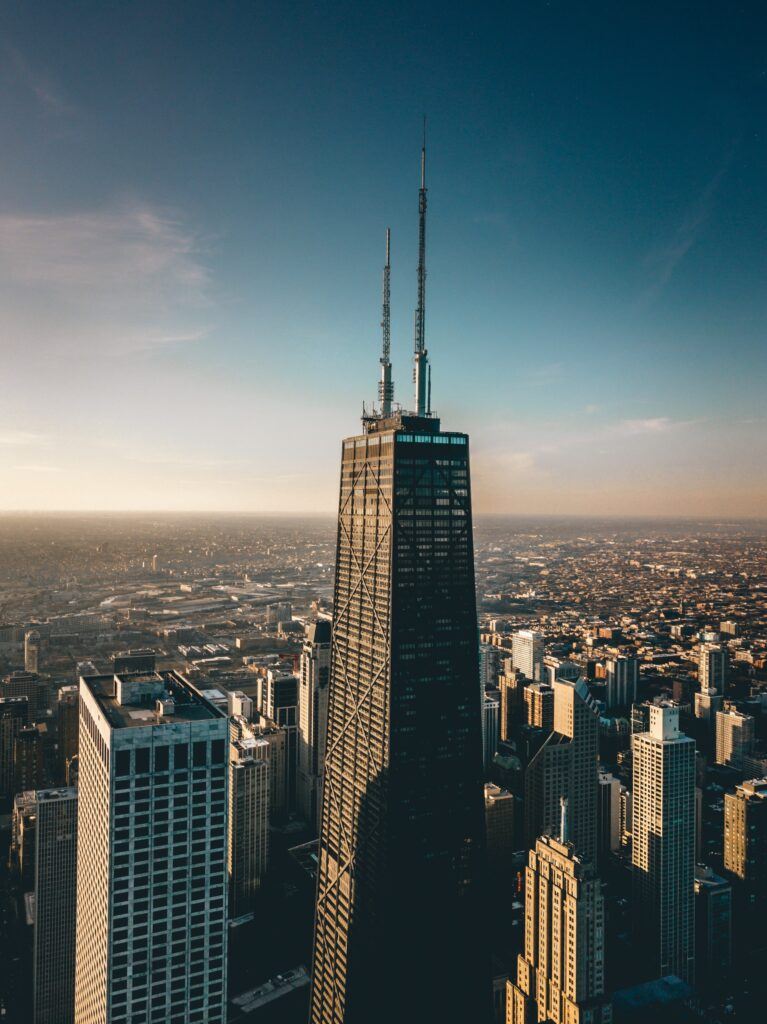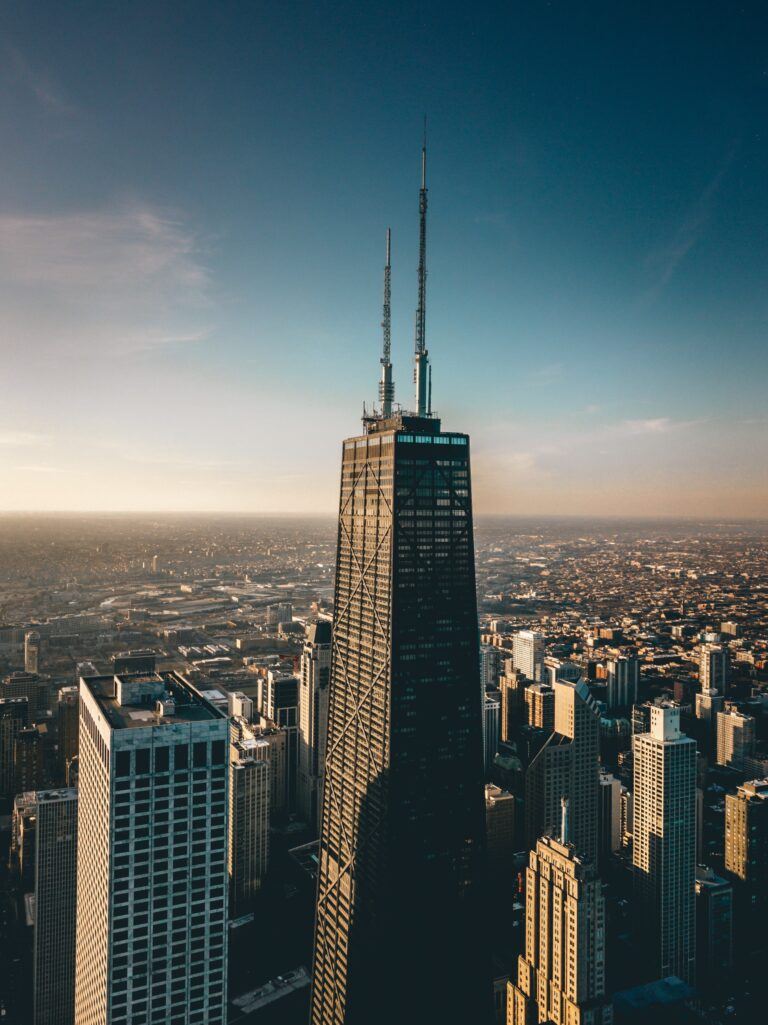 One of the most epic ways to see Chicago from above is to climb to the top of the John Hancock Building to the 360-degree observation deck. Here you can step onto a glass platform suspended 95 floors in the air, with Chicago's bustling downtown beneath you. This is one of the best adrenaline-pumping activities in the city, with the absolute best views of downtown that you can find. Get your ticket to 360 Chicago here.
15. Grab dim sum in Chinatown
Chinatown is the gateway to Chicago's South Side. One of the most legendary restaurants is MingHin, which serves traditional Chinese dim sum all day.
Although Chicago's pales in comparison to NYC's massive counterpart, it is still worth visiting for a variety of reasons beyond simply grabbing dim sum. Spend some time walking through the district, where you'll find all kinds of shops with Chinese goods, including specialized tea and herbal shops that are fun to explore. This is also the best neighborhood in which to get your boba fix.
Things to Do in Chicago in the Warmer Months
Visiting anytime from late spring to early fall means a lot more options for things to do in Chicago. From enjoying the Chicago River to catching a Cubs game, these are the best warm-weather activities:
16. Kayak along the Chicago River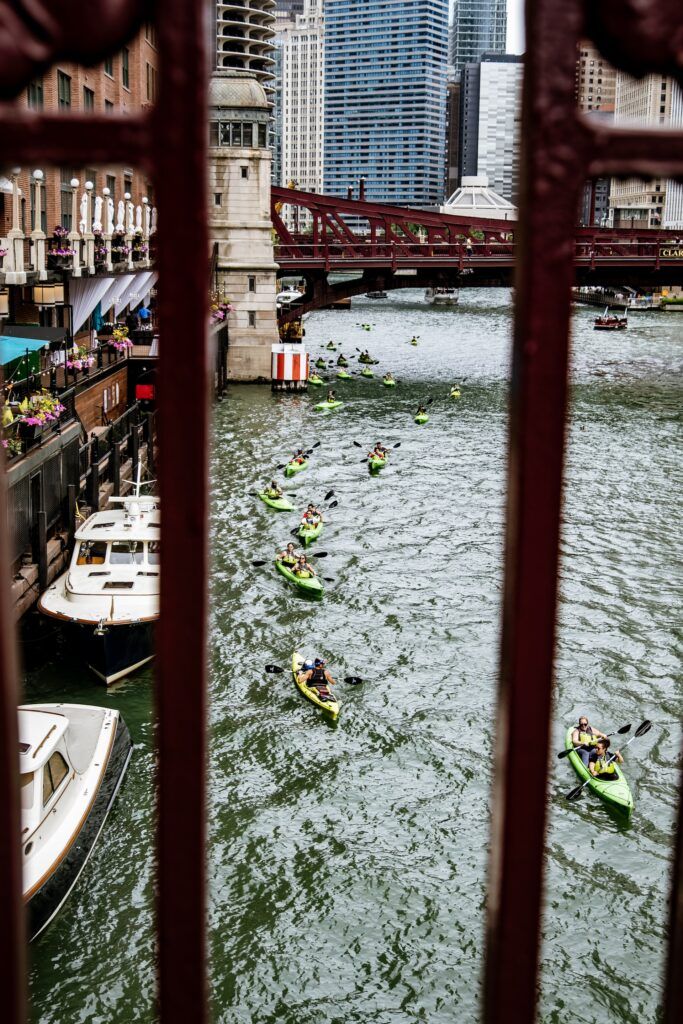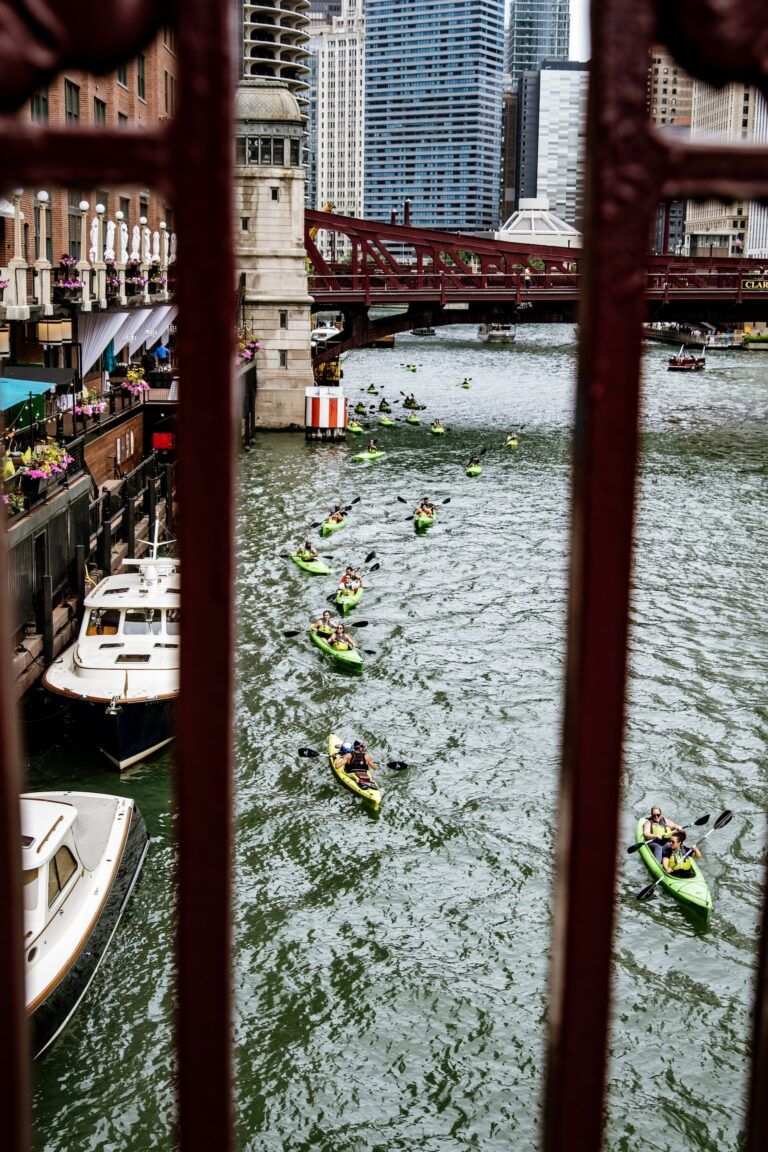 If you thought the views of downtown from the bridges over the Chicago River or from the Riverwalk were great, imagine how epic they are from a kayak on the water! I did this activity years ago and absolutely loved it. The freedom to explore on your own is ideal for adventurous travelers, with the added bonus of getting a solid workout in while you do it.
Kayak Chicago has kayaks for rent for $30/hour or $90 for the whole day. You can also book a tour if you'd like a more in-depth experience with a guide.
17. Attend a Street Festival
Summertime is street festival season in Chicago, and there are hundreds to choose from. From the Pride festival every June to Lollapalooza and smaller cultural neighborhood celebrations, visiting Chicago in the summertime guarantees you'll find something interesting going on in the streets.
I recommend aiming to visit at least one neighborhood festival, as these are more unique and will give you the opportunity to see more than just downtown, where many tourists get stuck. As a local, I think there's so much more to the city than the skyscrapers and bustle of downtown, so a smaller festival is a great introduction to a neighborhood you might not have on your bucket list.
18. Marvel at Chicago's architecture on a boat tour
If there's anything you absolutely have to do during a summertime trip to Chicago, especially if it's your first time, it's an architecture boat tour. These give you a full rundown on some of the city's most impressive buildings, offering valuable historical context for the most notable downtown edifices.
Architecture boat tours are $40-60 per person and typically last around 1.5 hours. Book your Chicago architecture boat tour here.
19. Have a drink on a rooftop…
A summertime must-do is grabbing a drink on a rooftop, with the sparkling city lights all around you. One of the most popular rooftop bars in the city is Raised, which is right on the Chicago River. Here you get more than just a stellar city view: the drinks and bites are off the charts, too. The whole place has a cool, modern, industrial feel without being too gray and sterile, with a fire pit for when it starts getting chilly in the fall.
20. …or in a speakeasy
Prohibition may be almost a century in the past, but Chicago still has a robust speakeasy culture that makes a night out with friends even more exciting. From actual working barber shops with a secret door, like Blind Barber, to more mysterious places, like The Drifter, finding these speakeasies feels like an adventure of its own.
21. Check out the beaches on Lake Michigan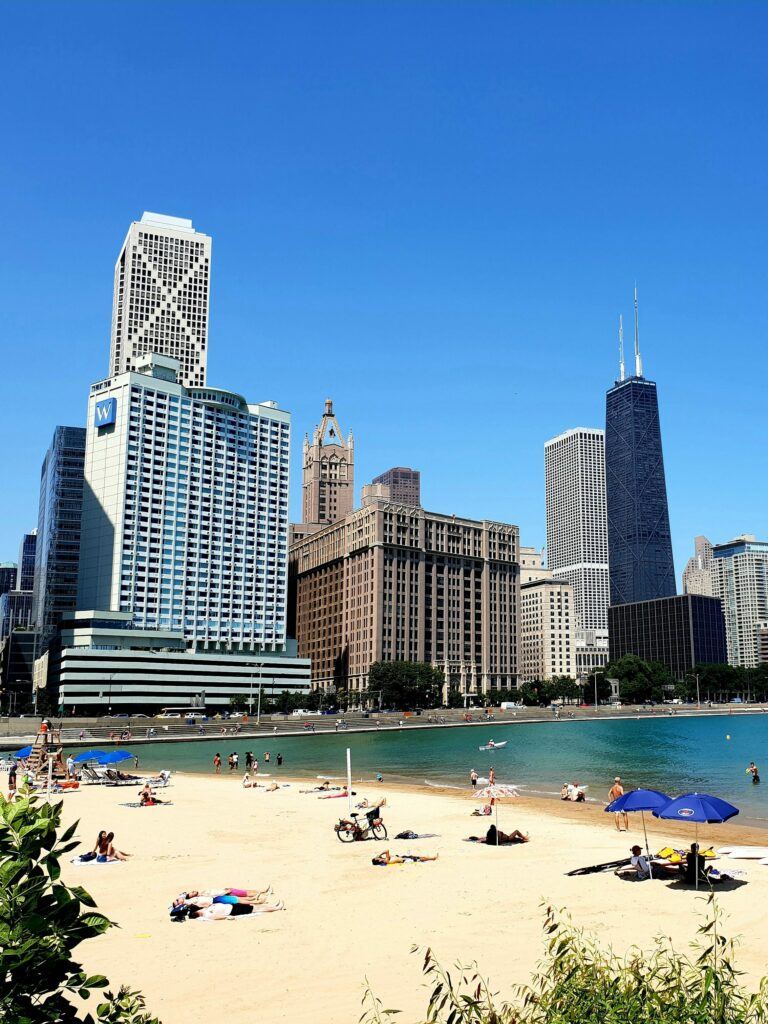 Dipping your toes in Lake Michigan is as essential as visiting the Bean, especially if you're visiting in the summer. There are a few superb beaches to choose from; my favorite is Montrose Beach on the North Side. It's a lot less glamorous than downtown's Oak Street Beach, but I like that it's less crowded. Oak Street is a great choice, though, for first-time visitors to Chicago because of the spectacular skyline view you get as a backdrop to your beach day — just aim to visit early in the morning to avoid the massive crowds.
22. Take a walk through Lincoln Park Zoo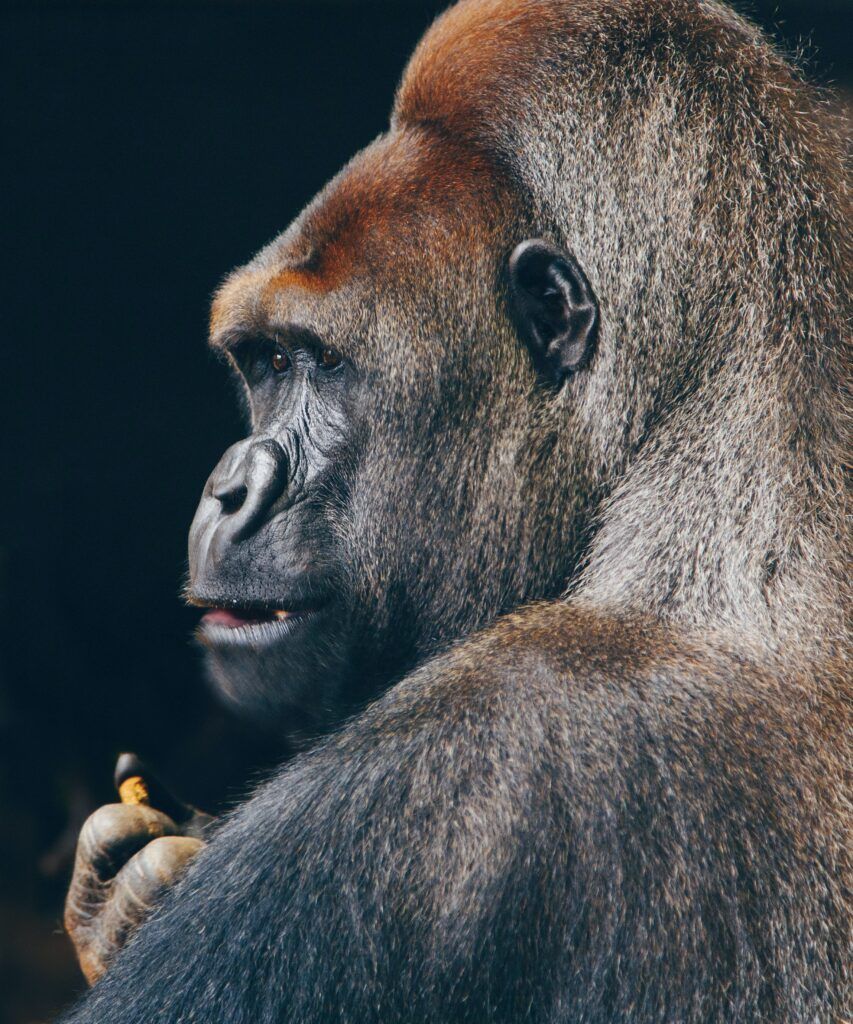 Although the Lincoln Park Zoo is technically open year-round, the best time to visit is during the warmer months. The zoo is completely free to visit, and has hundreds of animal species to see. I don't usually love zoos, but this one's open plan and genuine conservation efforts give it a different feel.
Plus, the zoo is just the beginning: you can venture just outside it to the Lincoln Park Conservatory (also free) and explore the variety of plants there. Lincoln Park is also an excellent place to hang out or have a picnic.
23. Bike the 606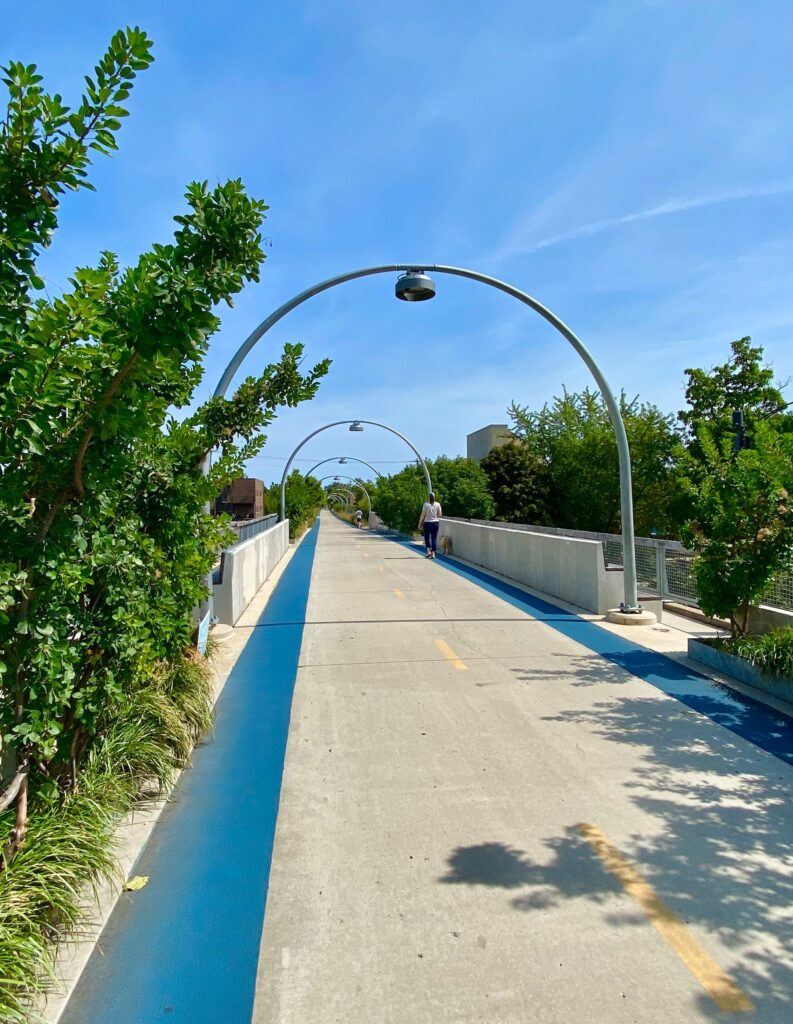 The 606 is an elevated bike and walking path that was once an abandoned rail line. Its 2.7 miles connects several Chicago neighborhoods, giving you the ideal bike ride through the city. You can easily rent a Divvy bike at whatever point along the trail you'd like to start your journey, returning it to any station you like when you finish. Divvy also offers full-day passes so you don't have to worry about counting the hours.
Another great option for getting the most out of the 606 trail is hopping on a bike tour like this one, which includes a large part of the trail. Your guide will be able to show you the best parts along with nearby street art and other stops along the way.
24. Go on a wacky street art tour
Chicago has a vibrant street art culture, with many murals that tell the city's stories through art. Instead of passively admiring the colorful walls, consider joining a street art tour like this one, which showcases some of the more eclectic murals. This is such a great way to learn about local artists and see some works that are more hidden.
25. Immerse yourself in baseball culture in Wrigleyville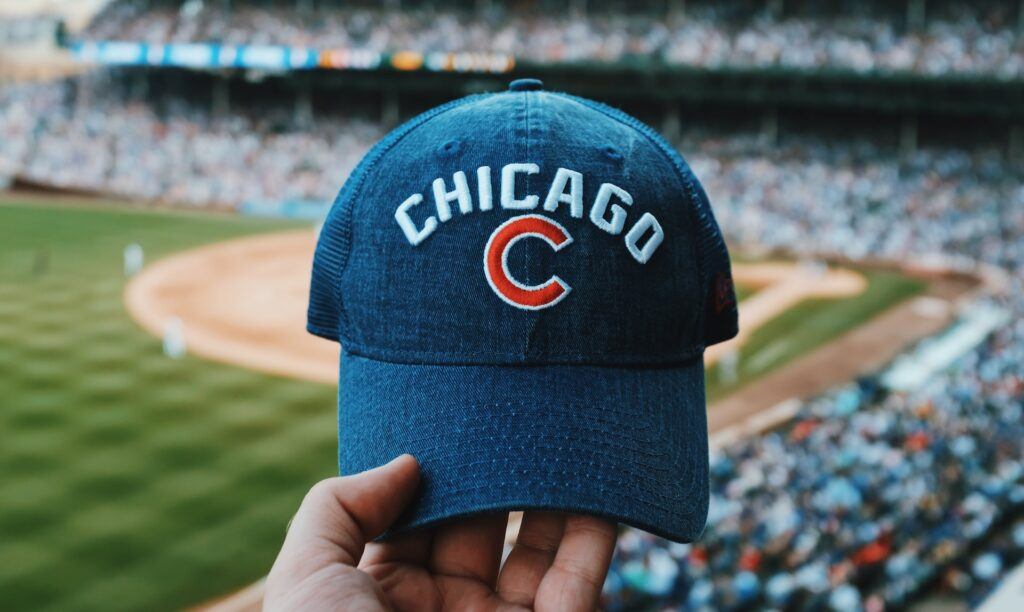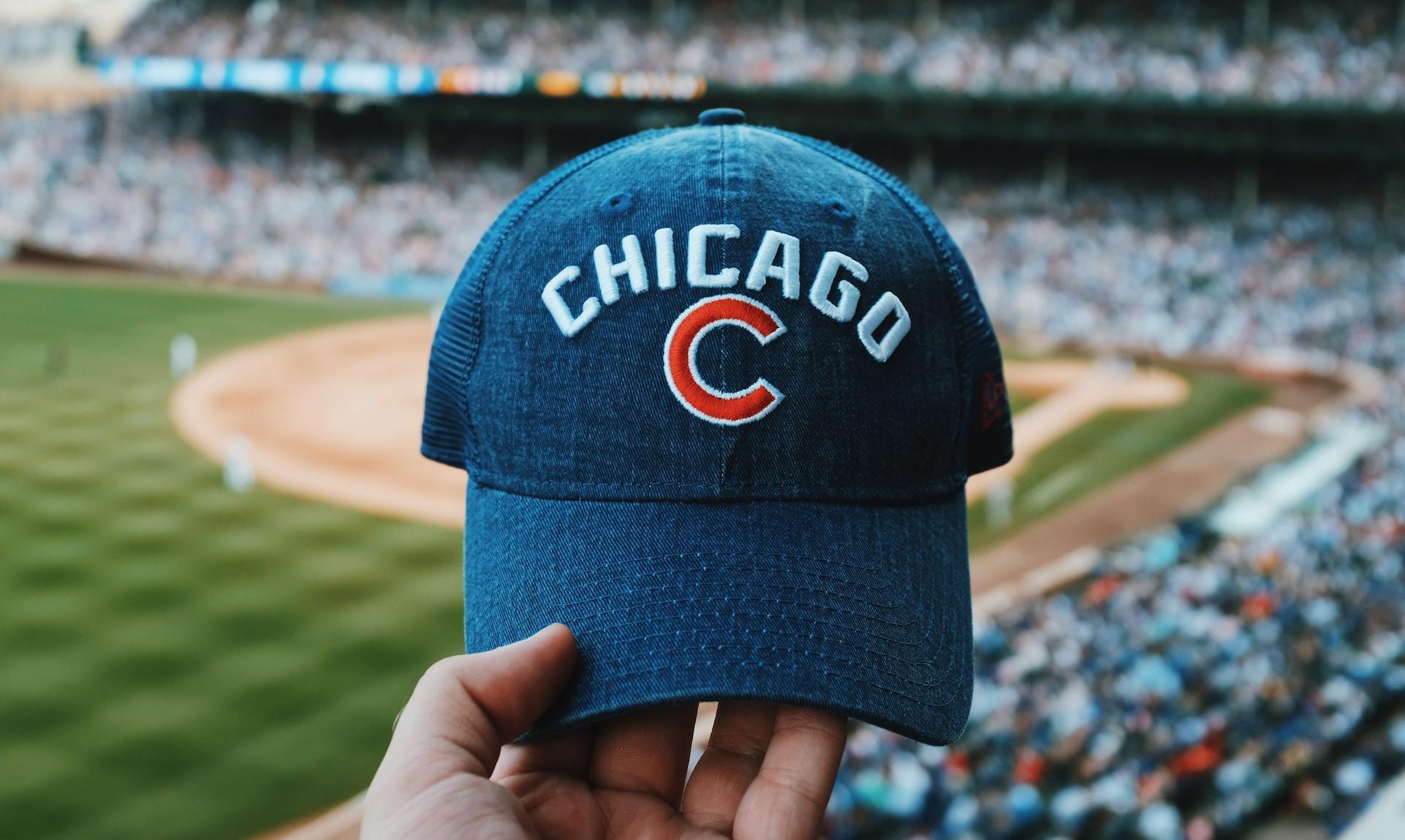 Even if you don't care about baseball (I certainly don't), a trip up to Wrigleyville on the North Side is a must-do if you want to get a glimpse into the fascinating world of Chicago baseball. Sure, the city might have two teams, but for the sake of making White Sox fans a little mad, I'll only mention the Cubs. Can you tell I'm a North Sider?
Walking through Wrigleyville in the summertime is a blast, whether there's a game going on or not. There are rowdy sports bars, fun barcades (bar/arcades), and restaurants serving up Chicago staples like Italian beef, hot dogs, and deep-dish pizza.
Going to a Cubs game only takes the fun one step further, as you'll be completely entrenched in the intense atmosphere of Chicago baseball, which is quite the spectacle. Sit back, order a hot dog, and watch the game alongside diehard sports fans.
Pin me for later:
I might have a soft spot for Chicago because it's my home city, but I think it's the best in the country. Not only are there so many things to do there, but it's a cultural hub where people from all over the world bring their unique cultures to share with others in the form of food, art, architecture, music, and more.
If you're planning a trip to Chicago soon (which you should!), what are you most excited to do?
*Some links in this post are affiliate links for products and services we personally use and love. Any purchase you make through them supports us at no extra cost to you. Thanks so much!