This post was written by Emily Becker, a Mexico-based freelance writer for BMTM.
If I had a dollar for every time someone told me it wasn't a good idea to travel alone in Central America… yikes! I know there are some valid concerns about certain parts of the region, but there are plenty of places that are great for solo female travel in Central America.
If the jungles of Costa Rica, the lakes of Guatemala, and the gorgeous beaches of Panama have been on your mind, this guide will give you the tools you need to start planning your solo adventure.
The Best Destinations for Solo Female Travel in Central America
1. Costa Rica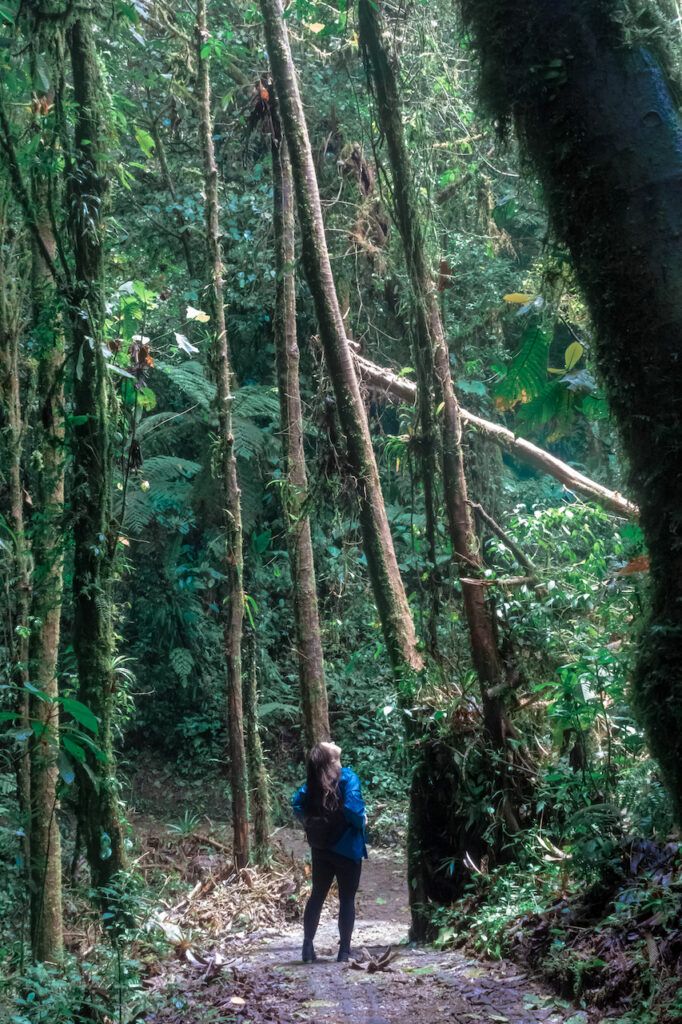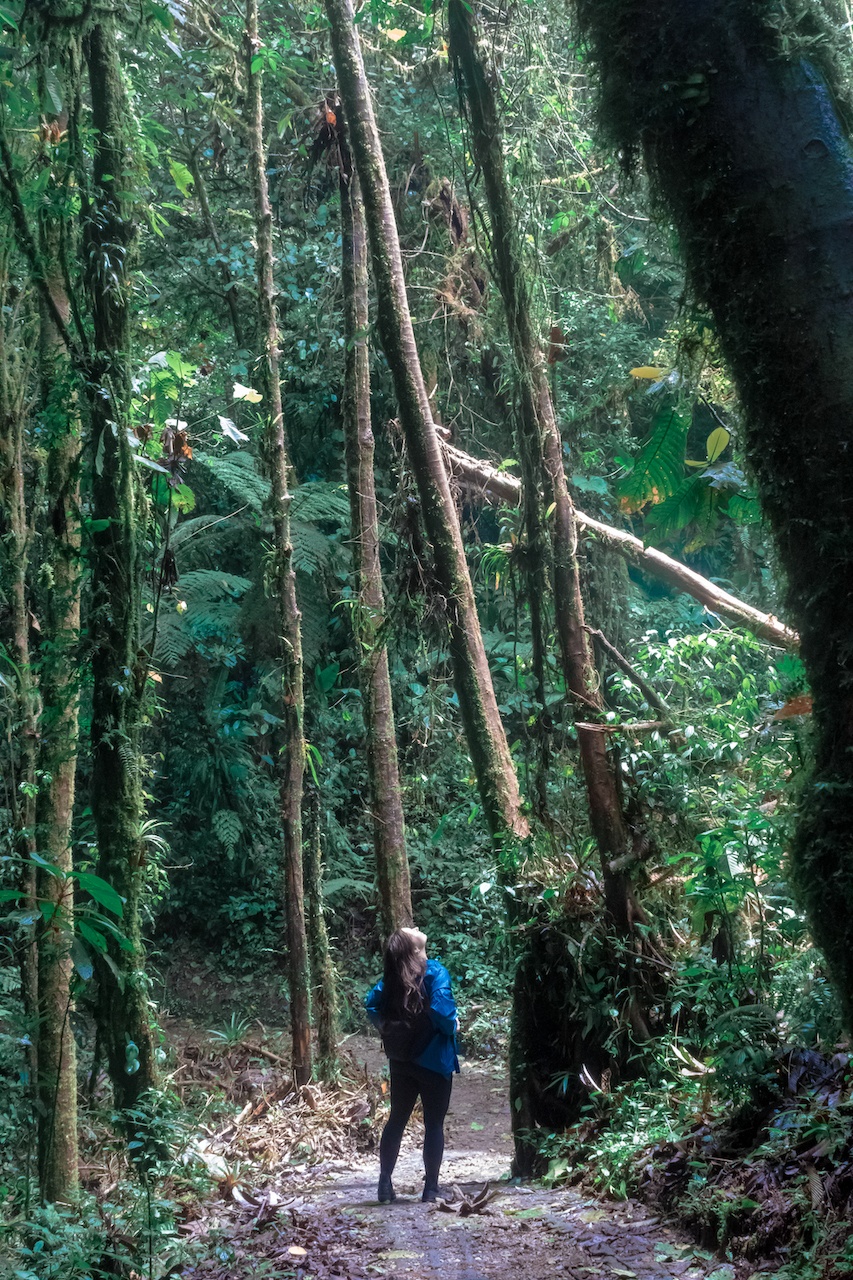 Costa Rica is one of the best destinations for solo female travelers in all of Latin America, in my opinion. The public transportation system works smoothly, making it easier to get from place to place on the bus. There's little violent crime countrywide, and even lower rates of violent crime against foreigners (not to say it doesn't happen). Overall, Costa Rica is my number one pick for solo female travel in Central America due to overall safety and ease.
There's so much to do and see in Costa Rica, whether you're visiting for a week, two weeks or a month. Whether you want to check out the waterfalls, spend the day at the beach, or climb a volcano, there's an adventure waiting for you there.
A few places in Costa Rica that I think are particularly ideal for solo female travelers are Uvita, Monteverde, and La Fortuna.
2. Guatemala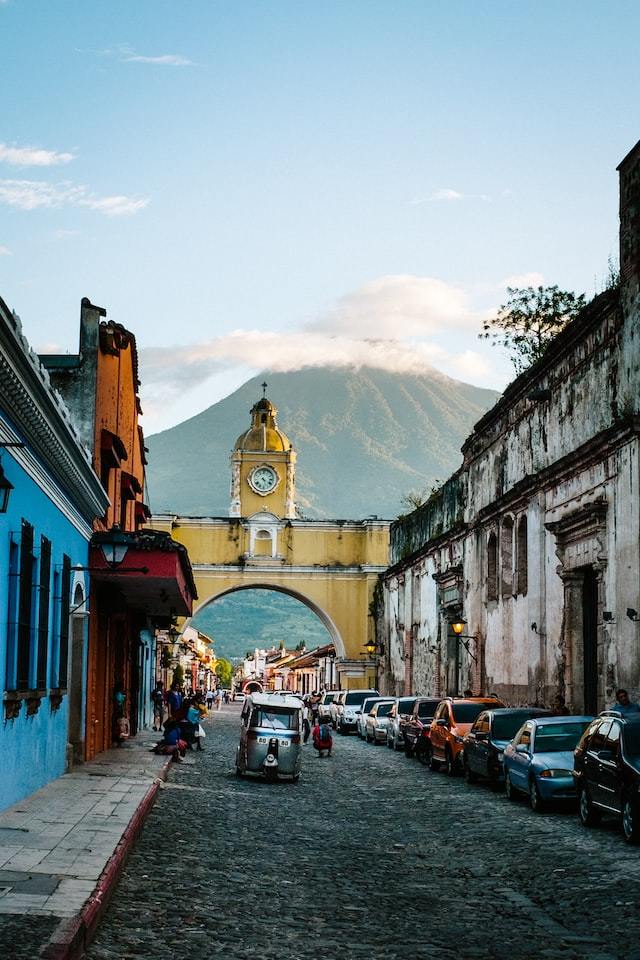 Guatemala is another destination that exceeded my expectations with its beauty and ease of travel. Granted, the public transportation system there varies from place to place, and the buses can be unpredictable at times, but I think part of the thrill of traveling through Guatemala is having the experience of riding in a tricked-out US school bus.
Unlike Costa Rica, not as many people in Guatemala speak English, so traveling solo here is much easier if you speak at least some Spanish.
The country also has a long and complex history of civil war and unrest, which impacts its overall safety today. Although there are some parts (particularly in big cities) that are a bit unstable, violent crime against foreigners is quite infrequent. (Just like any destination, there are plenty of things you can do to keep safe, some of which I'll touch on later, so stay tuned!)
Some highlights of Guatemala are Lake Atitlán (my absolute favorite), Antigua, the Tikal ruins, Flores, and Semuc Champey (a turquoise river). Antigua is a great base, because it's close to Lake Atitlán and the Fuentes Georginas hot springs. Another stellar base is Flores, a cute beach town that makes a great launching point for the Tikal ruins.
3. Panama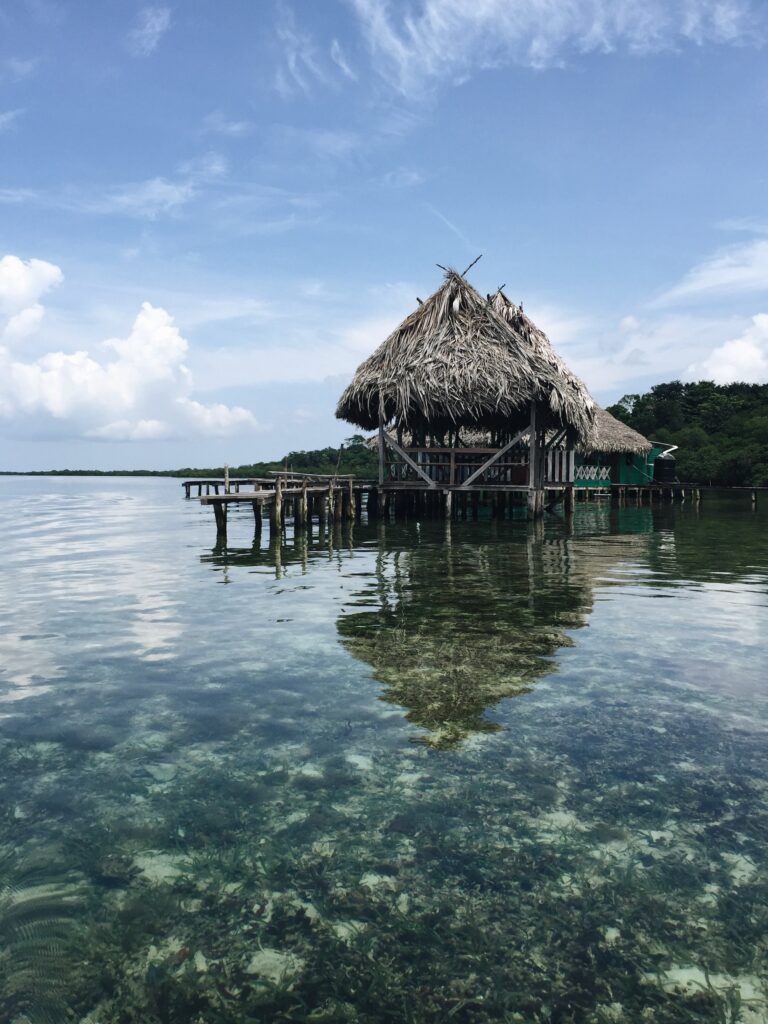 Home to stunning mountain landscapes, gushing rivers flowing into powerful waterfalls, and some of the best beaches in the region, Panama definitely deserves a spot on your Central America itinerary.
As far as safety for solo female travelers, Panama is pretty similar to Costa Rica. The level of violent crime against tourists is very low, but petty theft is common, especially in big cities. The biggest safety concern in Panama is drug trafficking, which is concentrated mostly in the Darién Province on the Caribbean coast, the Mosquito Gulf, and Colón, so avoid those areas.
Panama is a small country and easy to get around via bus, just make sure to check the fares before you pay, as bus drivers here have a reputation for ripping off tourists. You'll definitely want to explore different parts of Panama, whether it's by bus or rental car. Some awesome places are the San Blas Islands, Bocas del Toro, Boquete, and the Antón Valley.
4. Belize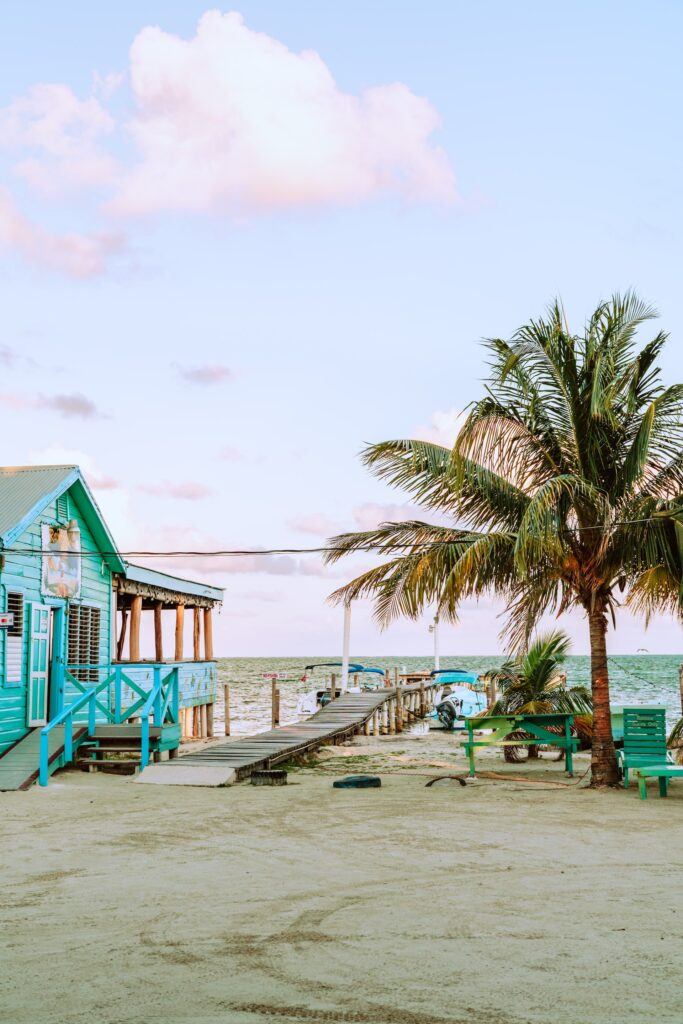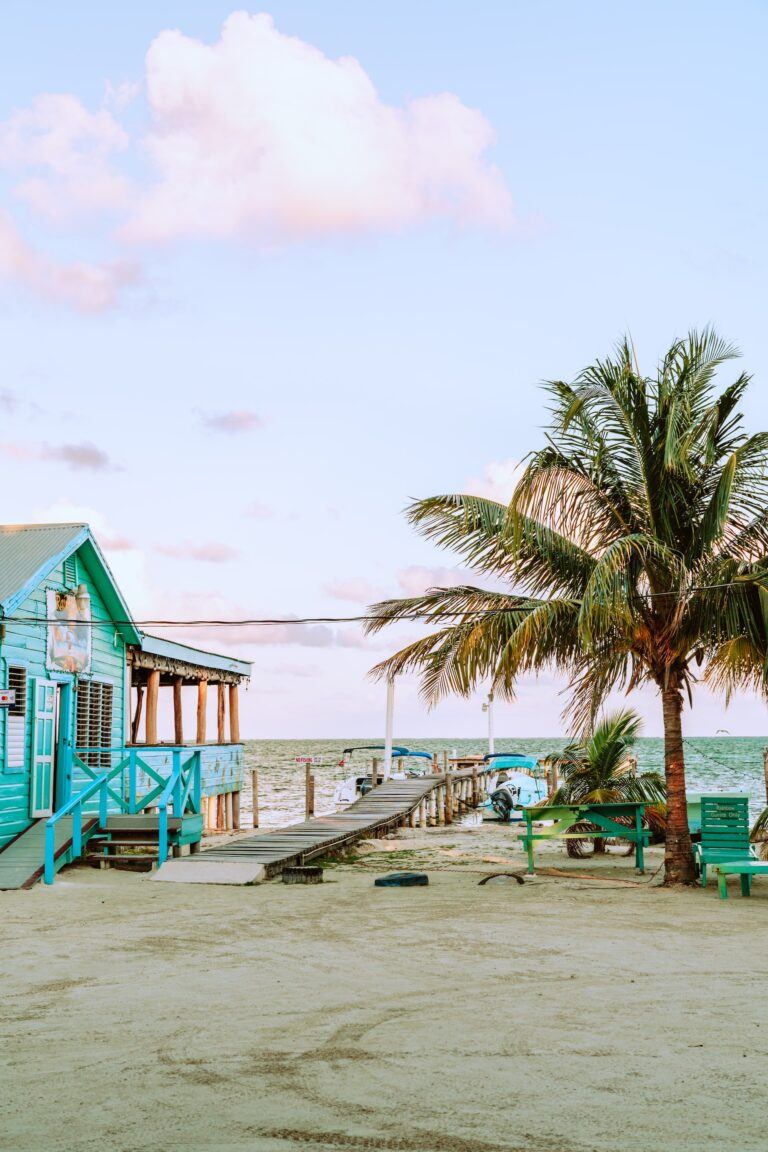 Belize is famous for its quaint islands, incredible snorkeling and diving opportunities, and laid-back Caribbean vibe. This small country is great for solo female travelers with very little time on their hands, as you can see a lot in a short amount of time here. Caye Caulker and Ambergris Caye are just a short ferry ride from Belize City — speaking of which, I don't recommend spending any time there, as it's a bit overwhelming due to lots of traffic and bustle and it's the seediest part of the country.
Although like the other destinations on this list, the violent crime rate against tourists is low in Belize, solo female travelers should be prepared for intense street harassment here. I find catcalling just as annoying as the next person, so visiting Belize wasn't as pleasant for me because of it. The harassment is mostly harmless, but solo female travelers should practice caution here and not respond to catcallers.
I still think Belize is a great place to travel, though. The beaches are gorgeous, the food is flavorful, and the cultural diversity makes it one of the most interesting destinations in Central America.
5. Nicaragua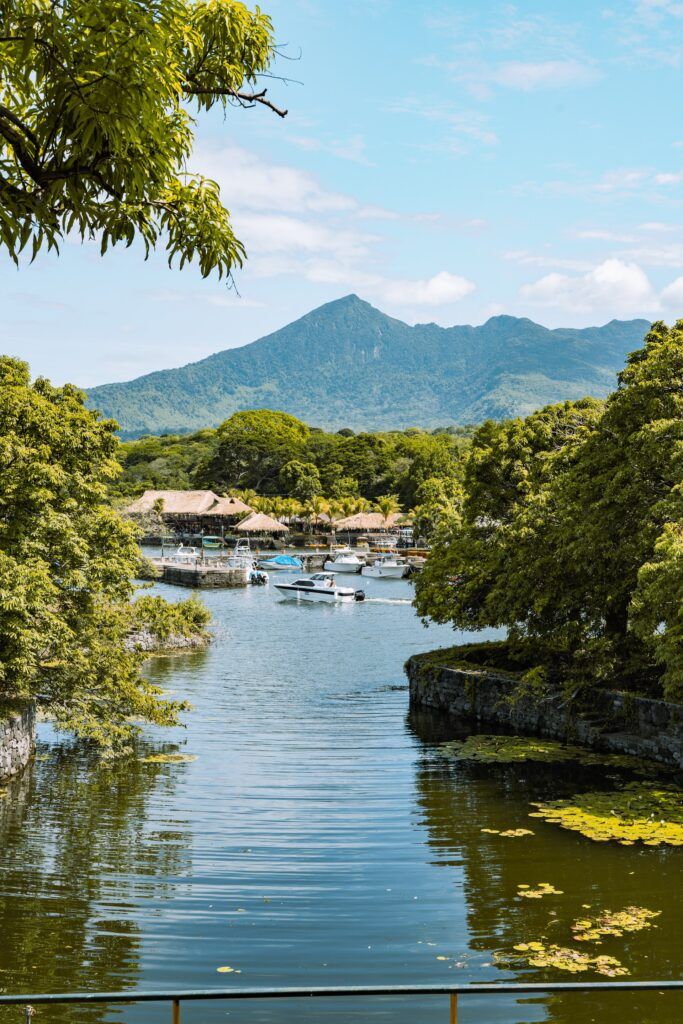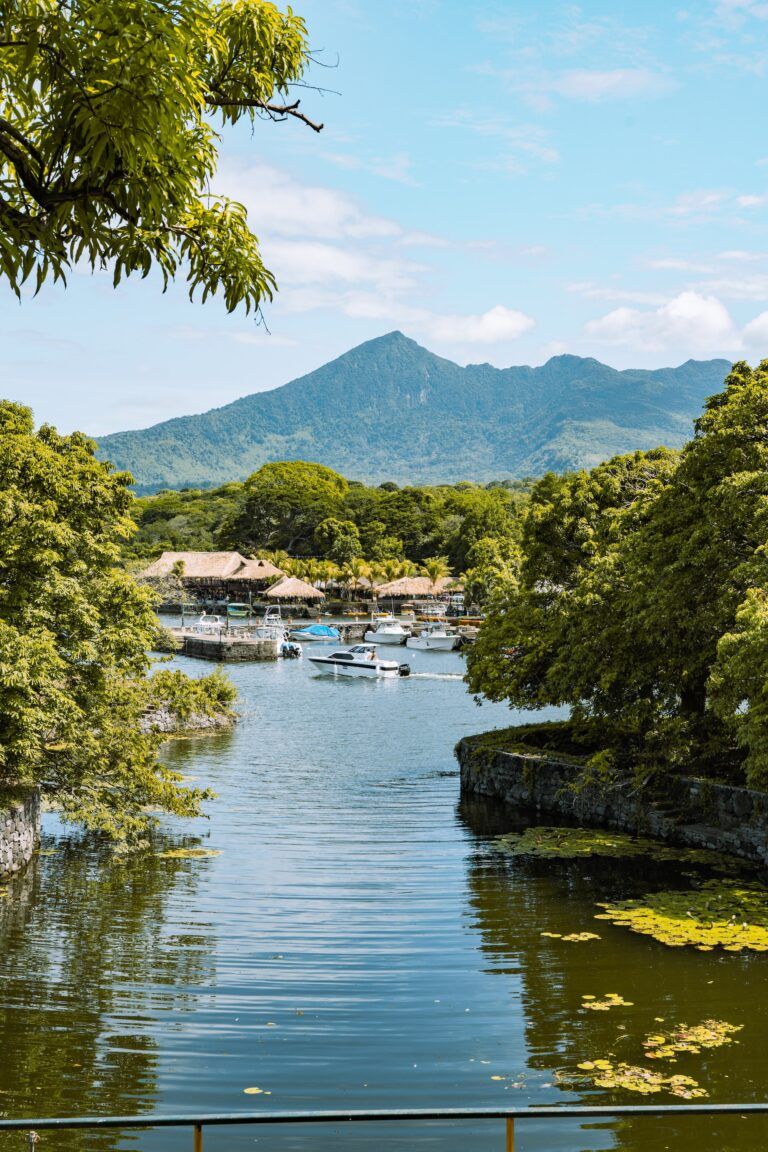 This might be the most surprising entry on this list, but Nicaragua is an incredible place to visit for its breathtaking natural wonders, friendly locals, and affordable prices. (In fact, there's a tie between Nicaragua and Guatemala for the cheapest destination in Latin America.) Here you can go sand-boarding on a volcano in León, visit some stunning beaches like Las Peñitas and Playa Maderas, go island-hopping in the Corn Islands, and much more!
Although most of Nicaragua is safe to travel through as a solo female traveler, be aware that the country just went through a lot of civil unrest and so it can be unpredictable. Read the US Department of State advisories before traveling. In cases like this, the reality is that the political instability can have devastating consequences for locals but little to no impact on safety for tourists. It's not a savory reality, but it's important to keep that in mind.
How to Get Around Central America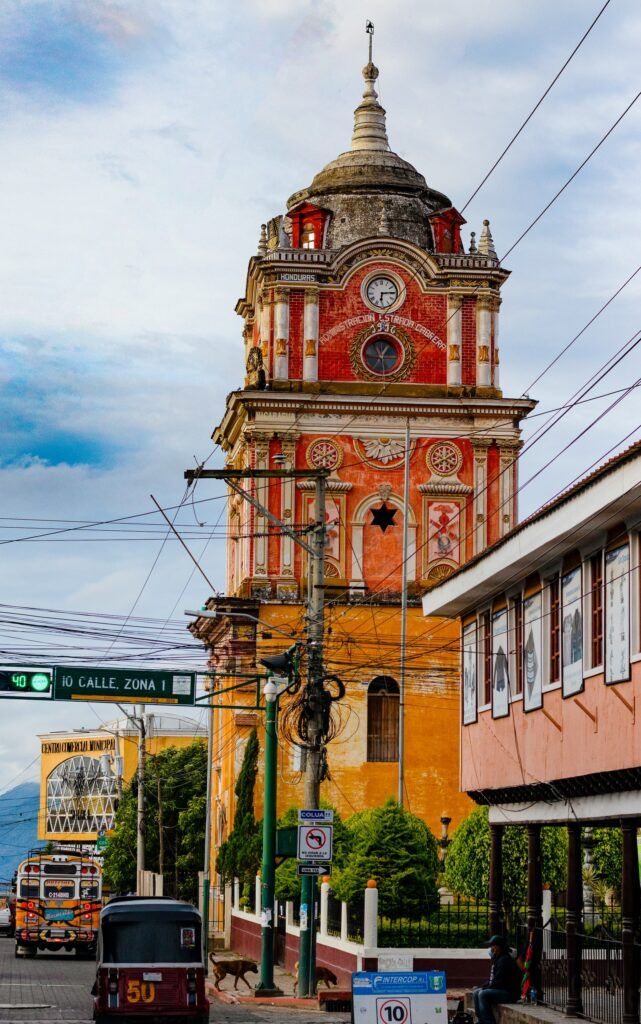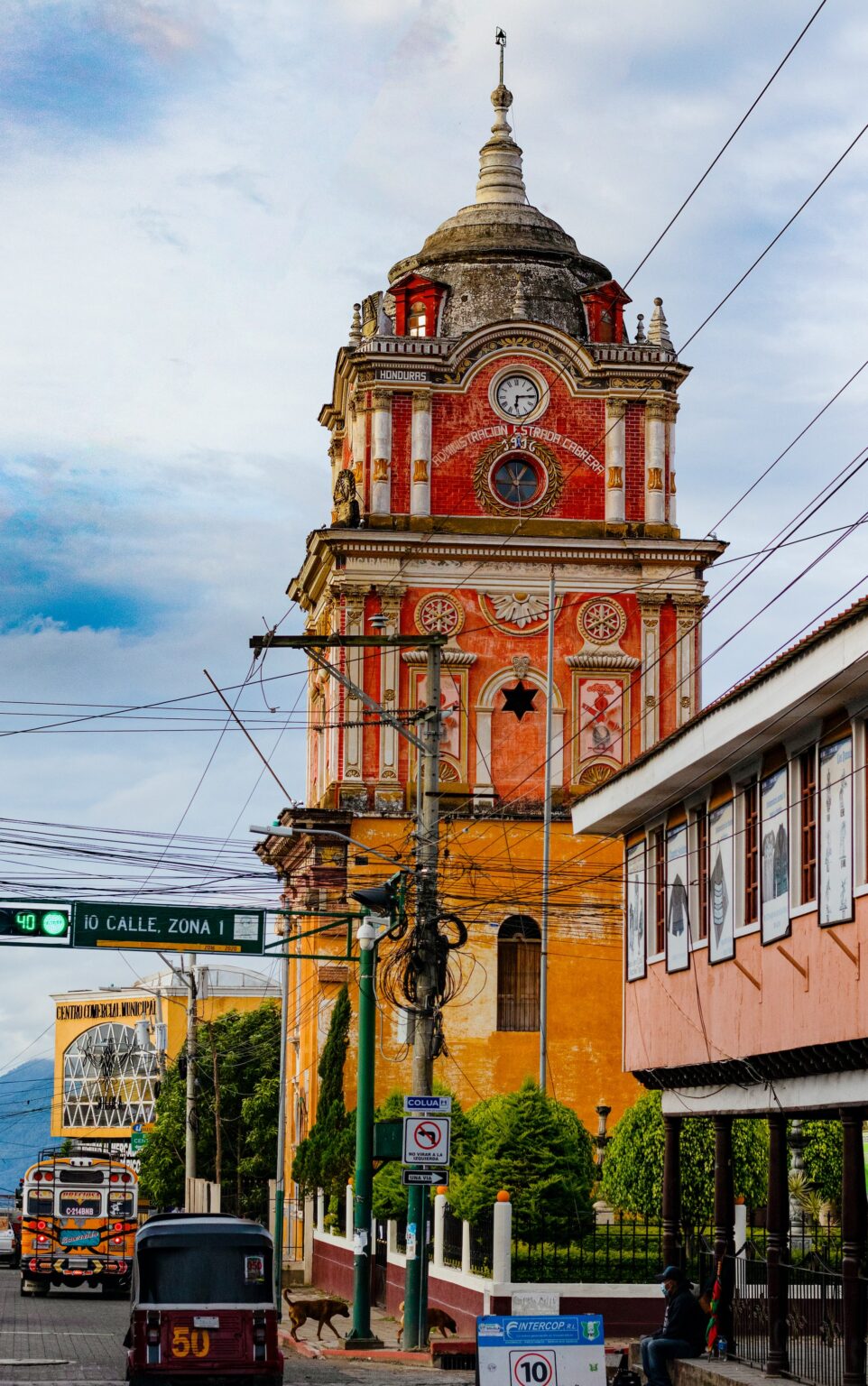 Public transportation: This varies greatly from country to country, but overall, public transportation functions quite well in Central America and is is safe and very cheap. Costa Rica and Panama have the most efficient systems, while Belize, Guatemala, and Nicaragua are more informal, so always make sure to check with the driver to make sure you're on the right bus.
Budget airlines: JetBlue and Volaris are two great options for budget airlines. Copa also operates throughout the region and is fairly affordable. Flights between major cities in Central America are cheap, around $60-100 each way.
Taxis and tuk-tuks: Always agree on a price before you get in, as taxis don't typically use meters here. In big cities like San José in Costa Rica and Panama City, you can also use Uber, which is usually cheaper and safer. Tuk-tuks are more common in Guatemala and are fine to use — just agree to a price first.
Renting a car: This can be quite expensive in Costa Rica and Panama but is cheaper in Guatemala, Nicaragua, and Belize. Book in person, as rental websites will often give you the price without insurance, and there's no guarantee that you'll get the car you paid for.
Boats: There are many destinations in Central America that require a boat transfer, such as Tortuguero in Costa Rica. Ferries to islands in Belize, Panama, and Nicaragua are cheap, safe, and easy to use. There are tons of affordable boat tours too, like this one to Taboga Island in Panama.
How to Meet Others in Central America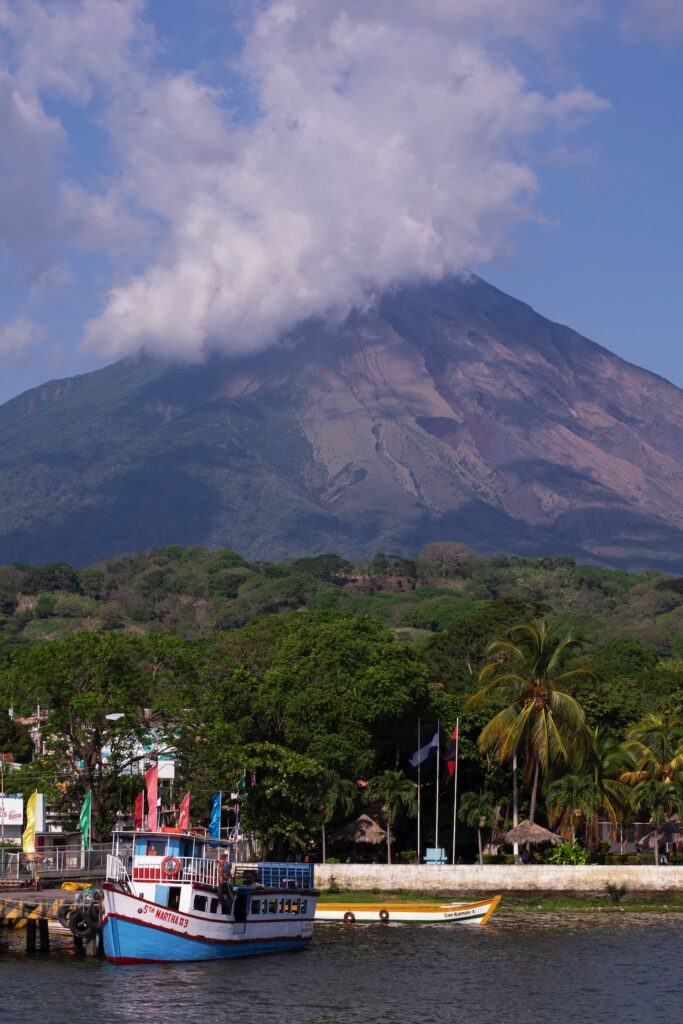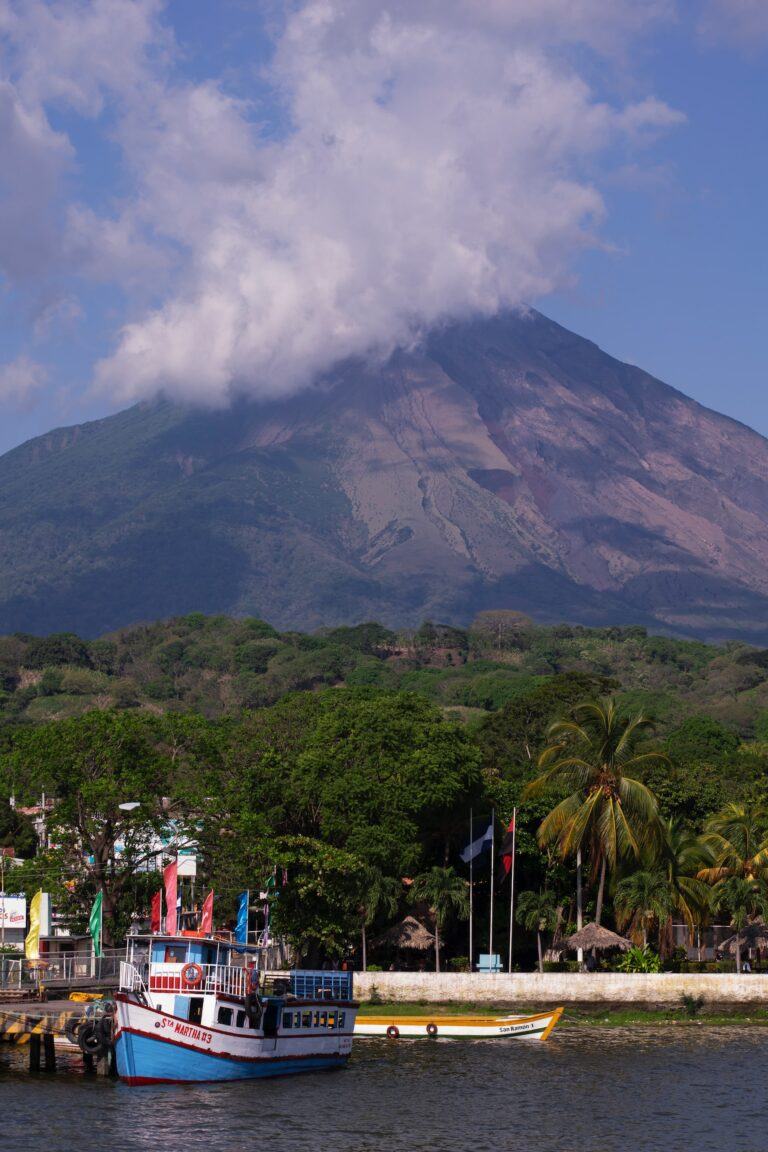 One of the reasons why Central America is so great for solo female travelers is that there are always backpackers passing through it, which makes it one of the easiest regions to meet other travelers. It can be really fun for that reason. Even traveling from the Mexican border to a remote part of Guatemala, I found other backpackers on the same route who were also excited to get off the beaten path.
Volunteering exchanges
My absolute favorite way to meet other travelers and feel more integrated into the place I'm visiting is to do a volunteer exchange. There are a couple of ways to find these; I recommend Worldpackers the most. I did a Worldpackers volunteer exchange in the Mayan jungle last year and loved every minute of my experience. It was a fun way to meet other solo female travelers and connect with locals as well. There are plenty of types of work you can do, including reception at a hostel, bartending, and mural painting.
Online forums for meeting other travelers
Another great way to meet other travelers is to poke around on Facebook to find groups that are specifically for travelers in the area. I typically will search for expat groups, for example, by searching the name of the place followed by "expats." You can also join the Solo Female Traveler Network, which has over half a million members, and ask for advice about your destination there. Who knows, maybe another solo female traveler will want to meet up while you're there.
Couchsurfing and homestays
I've never tried Couchsurfing, but it seems to be an awesome way to meet locals and save money while traveling. In Mexico, it's hugely popular, and solo female travelers recommend it, so I assume it's also viable in Central America.
I have, however, done homestays and think they're an incredible way to meet people. I especially recommend homestays for any travelers looking to improve their Spanish skills, as many language schools offer them as a part of their programs. This is especially popular in Guatemala and Costa Rica, although you can find them in Panama and Nicaragua as well. Since Belize has such an eclectic mix of languages, including English and Belizean Creole, it's harder to find these programs there.
I advise looking for language schools in your chosen destination and seeing if they offer a homestay. Even if it's just for a week, it's a fantastic opportunity to learn Spanish more quickly and make meaningful connections with local people.
Staying Safe While Traveling Solo in Central America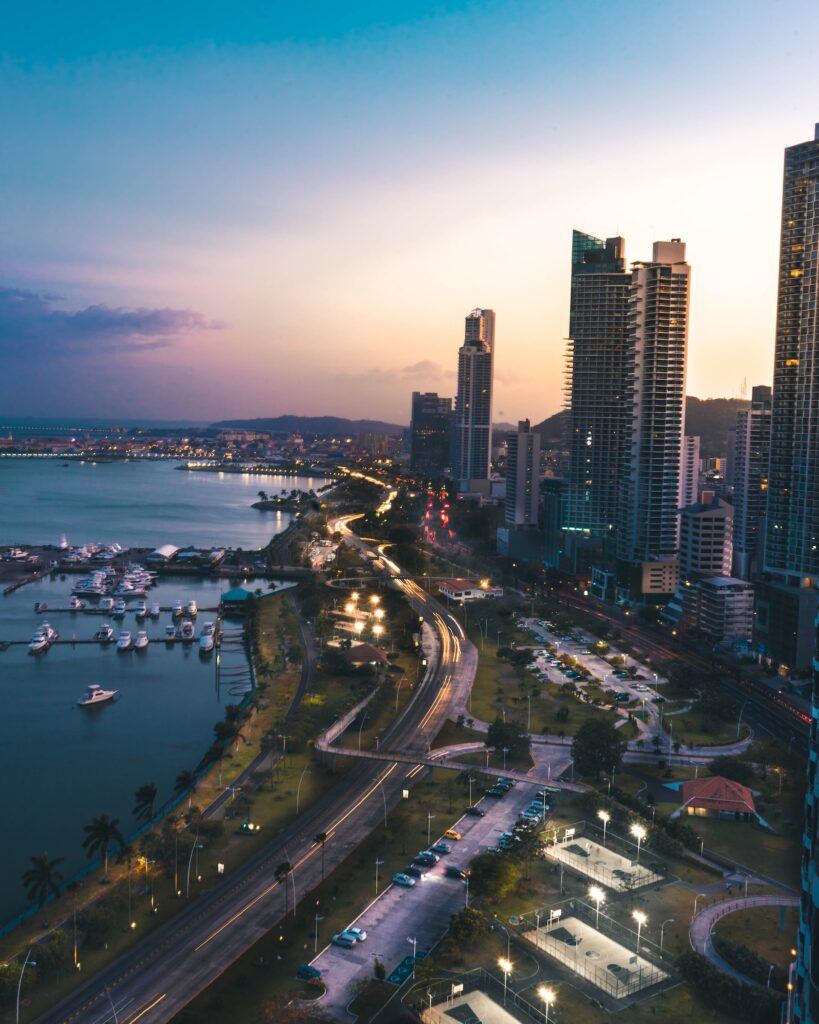 These are some of my tips for staying safe for solo female travel in Central America:
Don't walk alone at night or in the early hours of the morning.
Don't travel at night, even if by private car.
Always carry a copy of your passport.
Lock up your valuables in your accommodations.
Share your live location with someone you trust, so they can keep tabs on you.
Have a local SIM card in case you ever need to make an emergency phone call.
When taking public transportation, always double-check with the driver that you're on the right bus.
Avoid big cities if you can. Crime is typically higher here.
Don't carry valuables when visiting crowded areas, such as markets and festivals.
Get travel insurance! Here's an honest review on World Nomads, SafetyWings, and Faye Travel Insurance.
Pin me for later: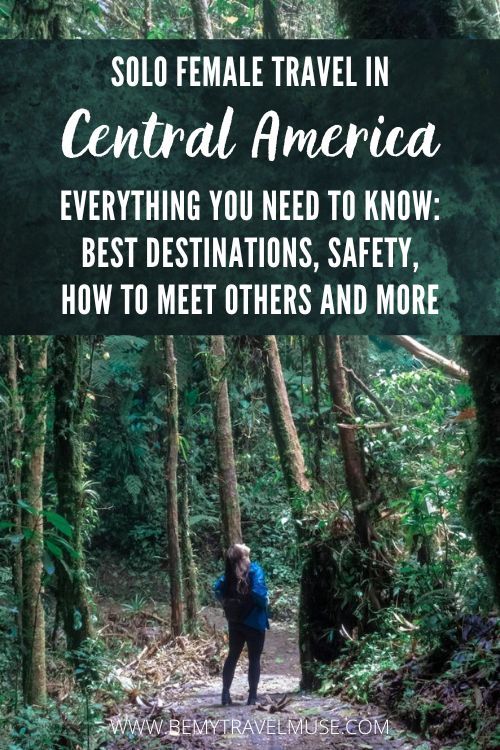 If you have been dreaming of solo female travel in Central America, go for it! The reality is that backpackers love this region of the world because of its affordability and abundance of natural beauty and warm hospitality. There's a lot to love about each of these destinations, and they demonstrate the incredible diversity of Central America, both culturally and geographically. But as in any destination, never underestimate the power of trusting your gut.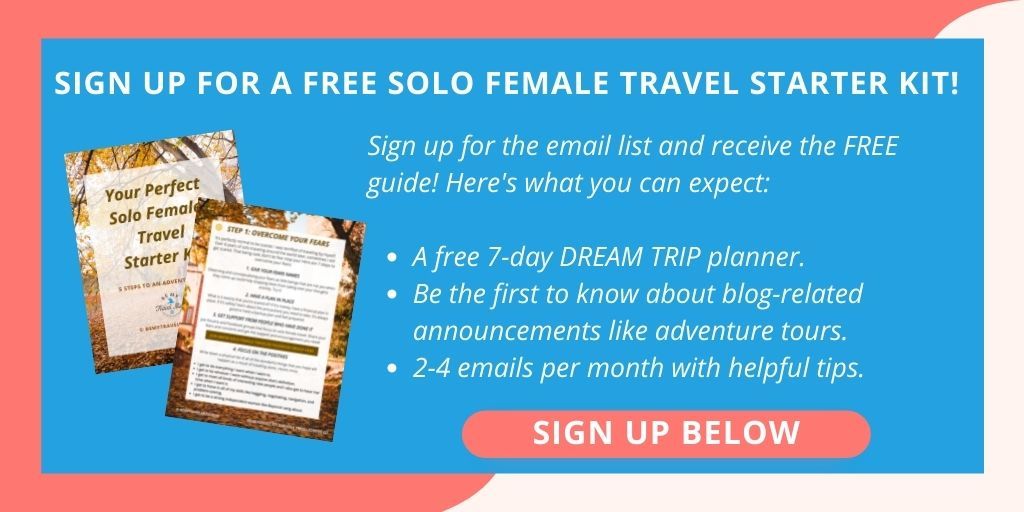 So where are you heading in Central America on your next solo adventure?
*Some links in this post are affiliate links for products and services we personally use and love. Any purchase you make through them supports us at no extra cost to you. Thanks so much!