Hey ladies!
I'm so excited to announce that over the past few months, I've been working on a new and improved version of Conquering Mountains: How to Solo Travel the World Fearlessly.
I wrote the first version of the book after three years of traveling the world solo, visiting five continents on my own. It's the time, sanity, and money-saving resource that I truly wished existed back when I was planning my solo journey. There was a lot of information out there, but nothing that I knew I could trust, and nothing that just made it easy for me.
During my travels I realized how many misconceptions there were, and still are, about traveling alone. I initially thought it would be lonely, but it wasn't. I worried it could be dangerous, but it wasn't. I worried I'd run out of money, but I didn't.
How did it all work out? It was so much to tell, and I knew that the process from just dreaming to actually doing could be daunting. I knew because I almost abandoned my dream to travel solo, too.
Now, five and a half years later, it feels more important than ever to spread the message that the world is not a scary place, that traveling solo is still amazing and accessible, and that it doesn't have to be difficult, or reserved only for the especially rich or brave.
You can read more about it here.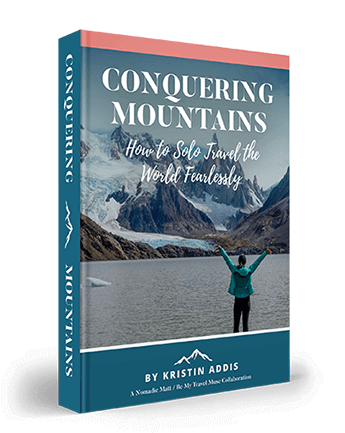 Since the book first came out in 2015, thousands of women (literally thousands!) have benefitted from the advice in the pages that covers all of the following:
How to go from dreaming to doing: Getting over the fear of traveling solo, with real, tangible exercises and methods to feel braver and more confident in your decision to go it alone.
How to deal with naysayers: We all have them, it's part of life! We don't have to let them talk us out of our plans, though.
Proven methods for saving up to go: Proven methods for saving up to go based on tried and true techniques from Harvard-educated experts.
Your career: How to make your resume sparkle and shine including your trip, how to work on the road, and lots of info about working holiday visas.
Staying safe: All the ways to make sure you have a headache-free trip, including medical info, insurance, and safety tips.
Where to go: Help with itinerary planning taking your budget and comfort desires into account.
Staying connected: How to keep in touch with loved ones back home.
Meeting others: How to make it a social trip, no matter what your age, background, or travel style.
Plus, I surveyed dozens of other solo female travelers and experts to help back up every point and incorporate advice that I might not have thought of myself, for a more well-rounded and full resource.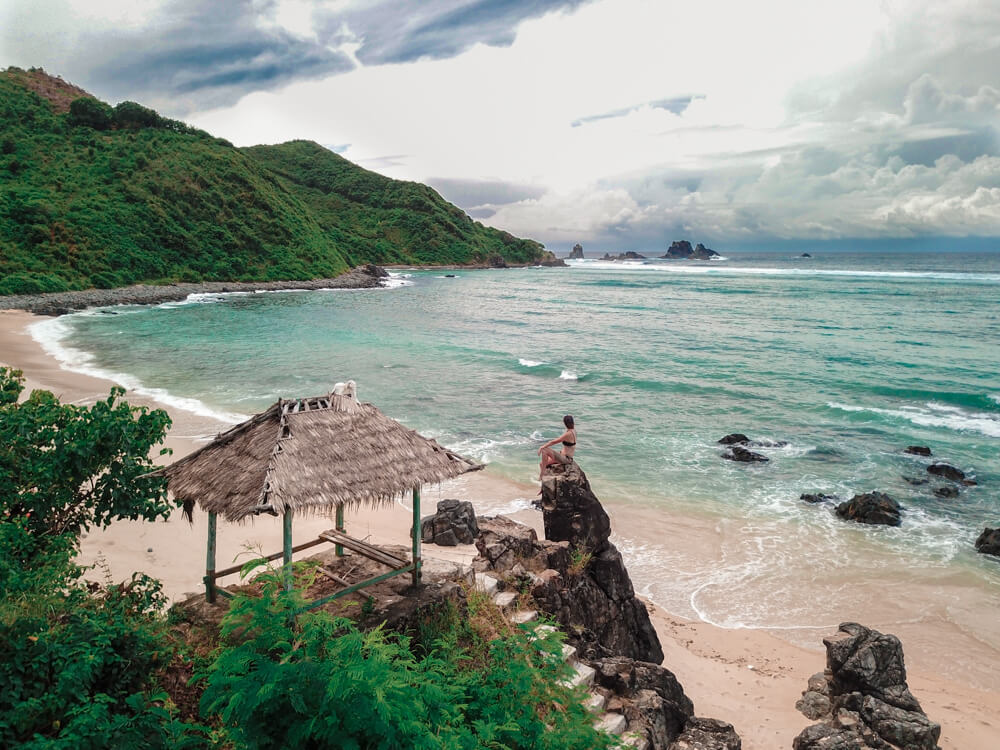 What's new:
Ever since releasing the first version of the book, my copublisher Nomadic Matt and I have been asking for and collecting feedback on how we can make it better. The original book got lots of love, with an overall 4.4 rating on Goodreads, and a nod from Buzzfeed and the Washington Post, amongst others, but if there was any possible way to make it better, I wanted to do just that.
Here are even more tips and expanded sections in the newest version:
Buying flights: More details on choosing between round-the-world flights, when is the best time to buy, how to find the cheapest tickets, and which methods can help you save money.
How to find accommodation that suits you: Specifics on how I pick where to stay based on budget, comfort, and sociability.
More info on itinerary planning: More detail on how to plan the perfect itinerary.
Expanded packing lists: Info on every kind of climate and culture.
Even more money advice: Info on how to travel hack and fly for free, the best travel credit cards, even more tips and tricks for saving money, and more specifics on working while you travel with helpful links and expanded resources.
An expanded collection of solo female traveler case studies: Women from everywhere in the world, from all walks of life share their solo travel stories.
I hope you love this new version as much as we do. We added even more information to it but actually lowered the price to make it more accessible for everyone. Our goal is to empower and inspire more women to travel alone, because when we step out of our comfort zones, we can truly find out who we are and what we're made of. The world needs more of that!
Happy travels, girls!