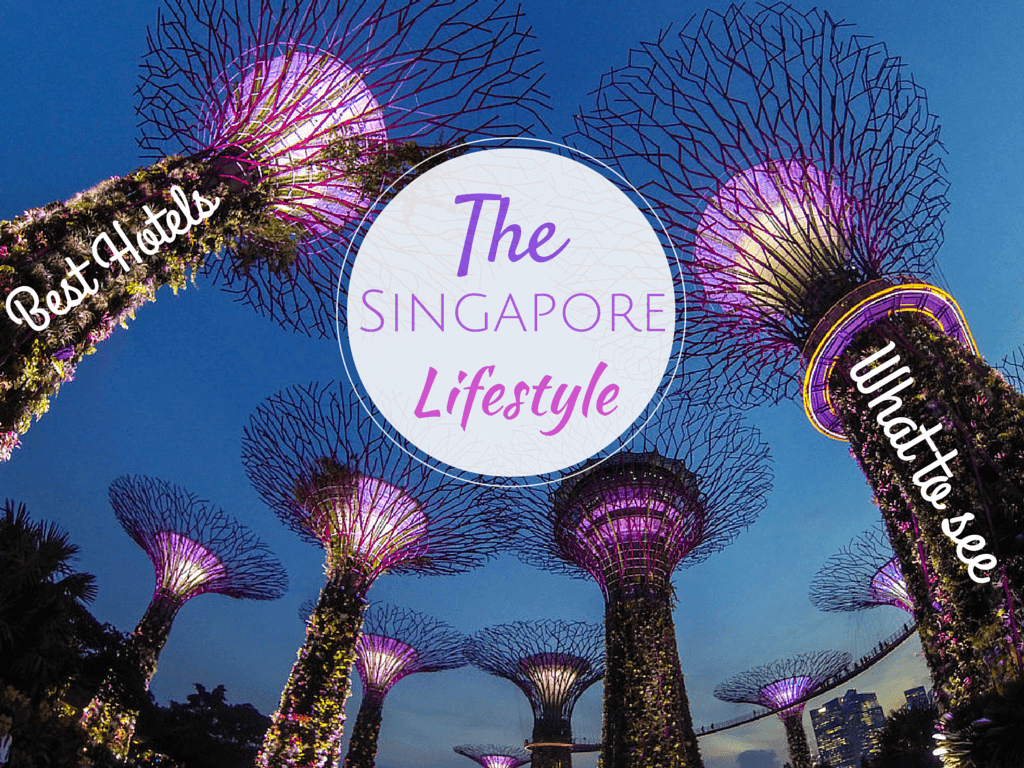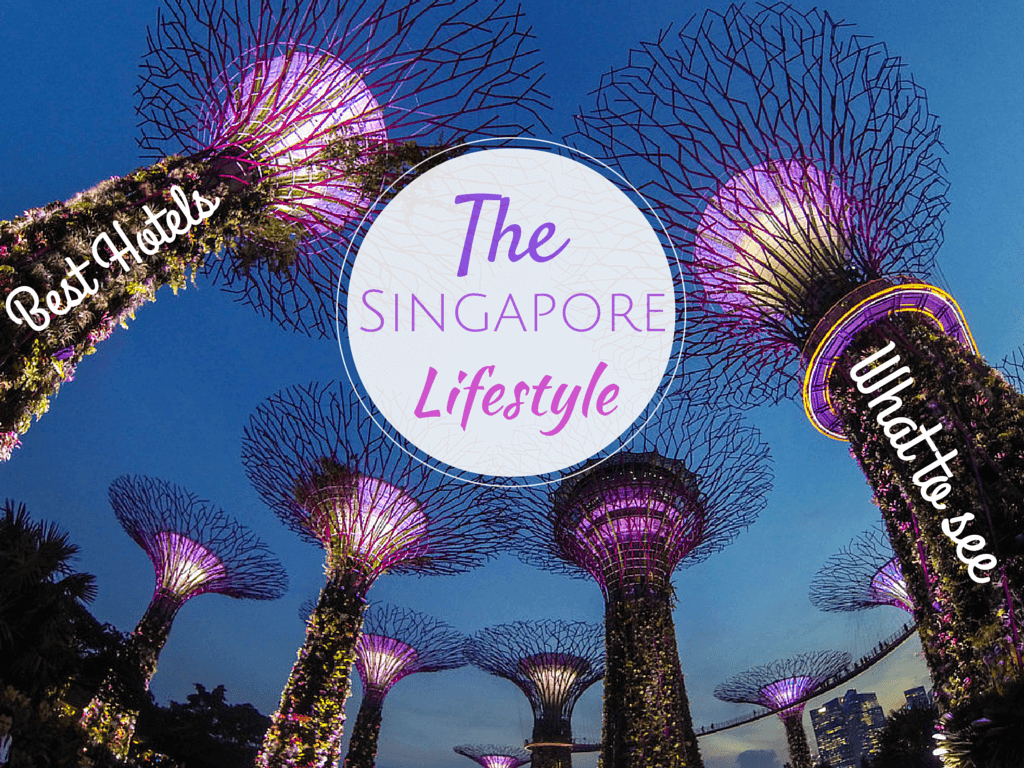 Singapore is one of those countries that, like an onion, is multi-layered and has so much to discover beneath the surface than meets the eye. I spent 6 days there as a layover while en route to Los Angeles, thinking that might be too long, only to find that I left wanting way more time.
People told me that there's not much to do in Singapore, to only stay for three days, and that it's a budget eater. In reality the food is endlessly interesting and delicious, with hot spots all over the city and its surroundings, the culture is equally varied and fascinating, and the nightlife is tons of fun. Considering the value for the money, it's not tough on the budget, either.
It was six days that I won't soon forget, spent meeting amazing local people and enjoying the local art, cuisine, and culture. This so often gets overlooked by passers through and that's a real shame. Here's how to enjoy Singapore to the fullest for any budget or travel style:
The Classic and All-Inclusive: The Quincy
Another guest said it best when, randomly at breakfast, she made conversation with me by saying, "isn't this a nice place? I love how everything is included, it really makes you feel looked after!" I couldn't have agreed more and was thinking the very same thing.
The Quincy Hotel is a brand new boutique hotel with an edgy vibe. The staff were incredibly friendly and helpful (which I would come to find was true of the wonderful Singaporean culture), and what I loved most about it were all the added extras: free food all day from breakfast until dinner, free cocktails from 6:30 – 8pm, complimentary mini bar and WiFi, and a 24-hour pool and gym. I haven't been to a hotel before that offered all of that.
Their "staycation" package aimed at locals who want a vacation at home also includes an afternoon cupcake class, the bounty of which we enjoyed tremendously at my reader meetup a couple days later. The location was great, too, situated an easy 5-minute walk from the ION Orchard mall. Now normally malls aren't my thing, but this one has a food stall market in one of the lower levels that serves up all kinds of delicious food, including the famous chicken rice (steamed or roasted chicken served at room temperature, served with rice cooked in chicken broth, chili paste, and soup).
Nearby: The Ion mall for foodies and an easily accessible train station for a jaunt over to the Super Tree grove at the Gardens by the Bay, which has hourly light shows starting after sunset. Be sure to walk along the sky walk to get the full experience. I was so impressed by them, I went twice. They're also open any time, so if you fancy a 4am jaunt to the trees, go for it!
 The Quirky and Fabulous: Wanderlust Hotel
Located in the heart of Little India, Wanderlust is for visitors who like something a little different, and very quirky. Depending on which level you stay on, everything from a music and color-themed room to one that is decorated like a treehouse can be your home for a few days. I was housed in what is called the princess room, which was all white and had backlit cutouts.
Apart from the super inventive themes and design, what really stood out to me was the amount of thought that went into the guest experience outside of the hotel. They gave me a cell phone for use for the entire time I stayed with them, which meant that everywhere I went, I had internet and a map to guide my way. Every time I took it out of my purse, I thought about my lovely hotel and how nice they had made my stay by thinking of this little detail.
Nearby: Think that there isn't any street art in Singapore? Think again. The hipster neighborhood of and around Haji Lane has coffee shops, bars, and boutiques with tons of personality. I loved poking around the shops, but the one-size-fits-all clothing simply isn't made for someone who is 5'8! Too bad, because the outfits were super cute and I was so hoping for a Singapore piece! Let's not forget the amazing food of Little India, to boot.
The Luxurious and Pampered: The Regent
Talk about great service and attention to detail – if you want to feel completely pampered, the Regent is perfect. With delicious Italian, Japanese, and Cantonese restaurants as well as the Manhattan whiskey bar, you can travel the whole world on a culinary journey without even setting foot outside the hotel.
The clear benefit to me of staying in a hotel this luxurious was the customer service. When my jet lag was so bad that I slept into the afternoon one day, they packed me a sandwich from Basilico, the Italian restaurant, to take out with me when I explored the city that evening just so that I wouldn't have to waste time on worrying about food. I didn't have to ask – it was just waiting for me.
When I had to catch a super early flight out the next day, they once again packed me a snack so that I wouldn't have to go hungry. That's the kind of thing that really makes a luxury hotel worth it, and a joy to stay in. Well, that and the bed, of course:
I also tend to find luxury hotels in Southeast Asia to be a phenomenal value. For this price in the US, it would be pretty difficult to stay in a hotel as nice as the Regent. If you have luxury tastes, satisfy them when visiting Singapore to get the full VIP experience without the cost you'd encounter in the US or Europe.
Nearby: The Regent is located right next to the botanic gardens, which are also open quite late. If the heat of the day is too much for you, go for a wander early in the morning or late at night. It's easy when you're laying your head right next door. There is also a super convenient bus stop located right in front of the hotel which can take you anywhere in the city.
The Backpacker Digs: Tree Inn Lodge
My first night in Singapore was spent in the Tree Inn Lodge Hostel in Chinatown. What really made the place great was the staff and the location. Being so close to the best food hawker centers in Chinatown and chatting with the staff led me to the famous Singaporean carrot cake, which was a highlight on my first day in the country.
Tree Inn bills itself as a "green" hostel, but I wouldn't say it necessarily does much over the norm to keep things green, which is to encourage guests to use less water and turn off lights when not in the room. It's your typical backpacker style accommodation with dorms, make-it-yourself bed with bedding, towels for rent, and communal living. It's not luxurious by any means and dorms always will be more about savings than comfort, but this is a good one if your budget is tight. Plus, the staff really is great.
Nearby: Yummy Chinatown noms. For my best hawker food recommendations, check out this post.
Basically, regardless of what you're looking for, you can find it in Singapore, a city with lots to see and do. My best tip? Stay in each place, and experience a full range of city offerings.
*Some of the above rooms were provided to me as part of a media stay, and some I paid for myself. The above reviews are my honest opinions of each property. You will never read a positive review on this site of something I did not love. Your trust always comes first.