Coming home is a strange thing, especially for those of us who have studied, lived, or worked abroad for an extended period of time.  It's simultaneously exciting and terrifying.
It's kind of like returning to your childhood bedroom and finding it unchanged. It's like running into your high school boyfriend and seeing that he is exactly the same. It's an odd time-warp where some things have evolved, and yes, life carried right on without you there, but in most ways it has essentially remained the same.
The strange thing is not home, it's you. You have fundamentally changed. Your perspective has expanded. You've seen what else the world has to offer, and it simultaneously makes you more exciting to those who you're returning to, and harder to relate to. It's an unfortunate side effect that people will often say to me, "I couldn't possibly have anything to say that's as exciting as your stories!", which is the worst thing ever, because honestly, how do I respond to that?
It generally takes me a few weeks to feel at home again. I feel like a stranger in a strange land. People talk about TV shows and movies I haven't seen, reference commercials I know nothing about, and use buzzwords with meanings I'm oblivious to. I start to remember the things that encouraged me to leave in the first place. Then, I spend time with my closest friends and family, and by the time the short visit is over, I find it incredibly bittersweet to be leaving. Here's why:
All the Food
I realized that most of my conversations now turn into something about food. When I'm talking to people about visiting various places, I almost always ask about the food, or if they've tried a certain dish I love. That affection comes home with me to all of the foods I have been missing.  My mom knows that the first thing I have to do after exiting the airport is to get Mexican food. I refuse to eat it abroad, it's just too good and authentic at home, so I wait all year to have it again.
I don't like cheese but am obsessed with Cheez-Its. I know, American cuisine at its finest. I just love salty, crunchy, fake cheesiness.  Yes, it is a running joke amongst just about everyone who knows how deep the love goes.
Most people also question if they can trust me, and wonder what must be fundamentally wrong with me, upon learning that I do not love cheese. Not even a little bit. Not at all.
My Ridiculous Family
I have the kind of family who alternates between having deep conversations and trying to come up with as many puns as possible once we settle on a theme. They're the kind of people who don't even raise an eyebrow if I play music and dance as ridiculously as possible around the house. Chances are good one of them will even join me. Our neighbors, if they're paying any attention, must be wondering what we're high on (life man, the answer is life).
We occupy ourselves by writing new Cards Against Humanity
cards in the game expansion packs, or by writing humorous Amazon reviews about banana slicers.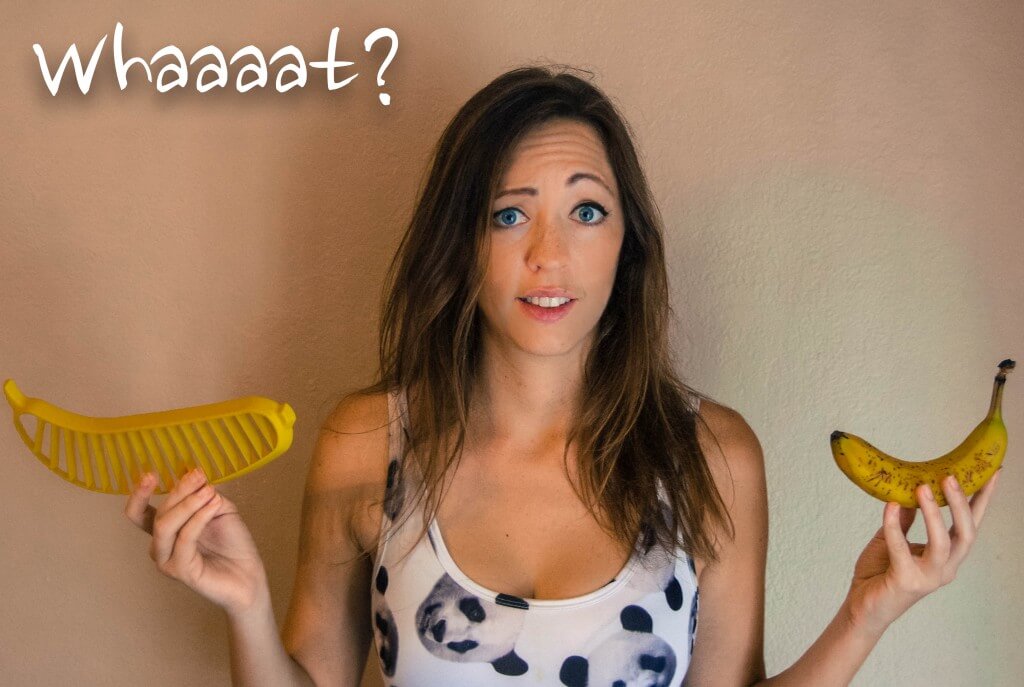 I realize how special that is and value my limited time with them and our commitment to keeping each other silly.
Friends
I have the kind of friends who very openly tell each other how proud we are of each other's accomplishments and how much we mean to each other. I feel lucky because I'm surrounded by uplifting power women who don't compete with each other, but rather draw inspiration from each other.
That kind of support and love is something I realize every day I'm lucky to have. The fact that they take time off from work and out of their incredibly busy schedules to hang out with me and plan trips together during the rare times I'm back in the States is touching (and I even get to go to Burning Man with a few of them!).  I'm so touched by their constant love, support, and understanding that I'm far away and pursuing my dreams.
Ollie
Meet Ollie, the Taiwanese golden retriever. I have about 3 pet names for Ollie (which is short for Olifur – we think we're so clever). I baby talk to him and make up songs with his name in them when I'm doing things around the kitchen, where he so attentively follows me around because he knows how clumsy I am and likely to drop food.
I often wonder to myself if perhaps I'm just a little bit off my rocker talking to a dog as if at some point he just might respond. He is an incredibly attentive listener, though.
California
I live in what I, quite arrogantly I might add, consider to be the best and most beautiful state in the Union. Coming home is a reminder of what I'm missing abroad. When sitting in land-locked Berlin this summer, I definitely did miss the hot and dry heat of the desert, the days we used to take boats out on the Pacific Ocean back when I lived in Newport Beach, and watching the dolphins from my living room during my university days in Santa Barbara.
I never took where I grew up for granted, and always valued the amazing beauty surrounding me. When it's time to return to the US, I know exactly where I'll happily come back to.
Thanks to everyone for the amazing month at home. It's time for me to take off again. (Special thanks to Blacklane Limos for sending me back to the airport in style!)
Until next time.
What's it like when you return home after a vacation, long term travels, or living abroad? Do you feel the same way?