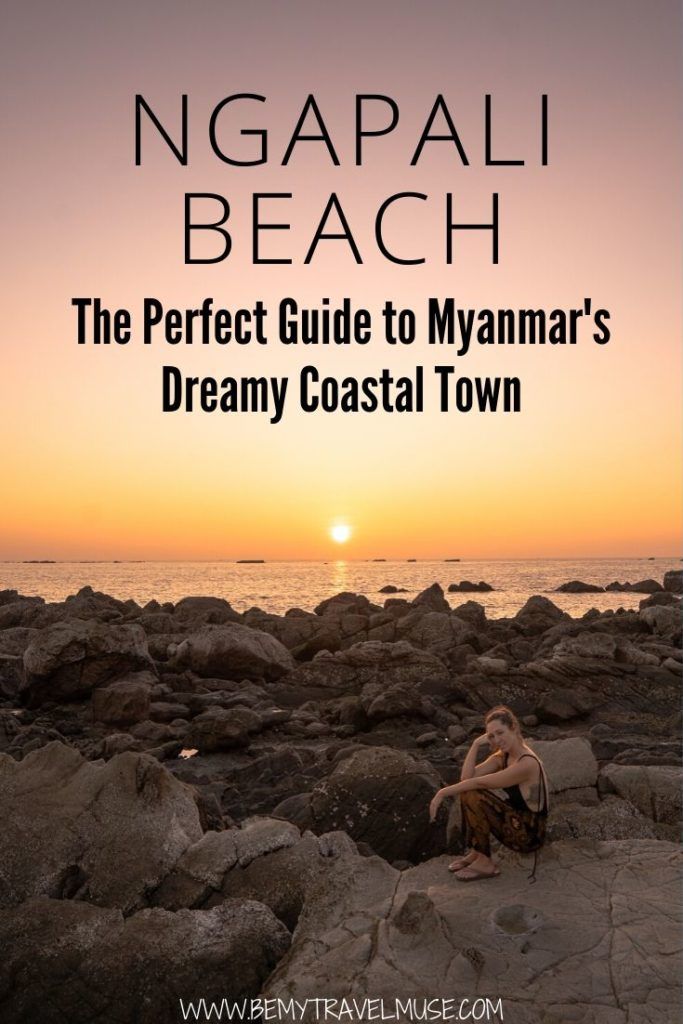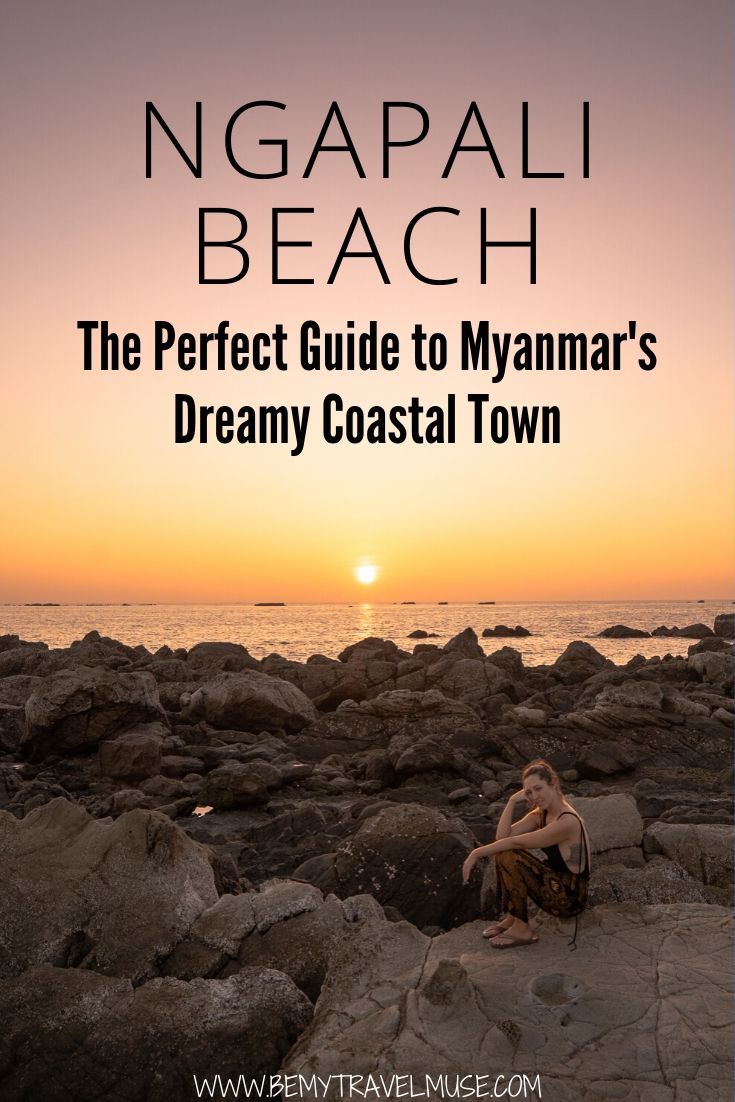 As the sun takes a dip into the ocean to finish the day, our shadows long behind us and the light beams turning gold through the coconut trees, I thank Myanmar for another peaceful day spent alternating between the ocean and the umbrella. It's perfectly lazy. It's everything I want.
I have a thing for coastal towns like this in Southeast Asia. It reminds me in some ways of Otres Beach in Cambodia years ago, but perhaps with fewer joints being passed around.
Or maybe it's more like Tonsai in Thailand used to be, or a bit like Koh Yao Yai and Koh Yao Noi. I'm always on the hunt for the beautiful places in Southeast Asia that aren't overrun yet, and this crescent-shaped beach above Ngapali is straddling the line, at least for now.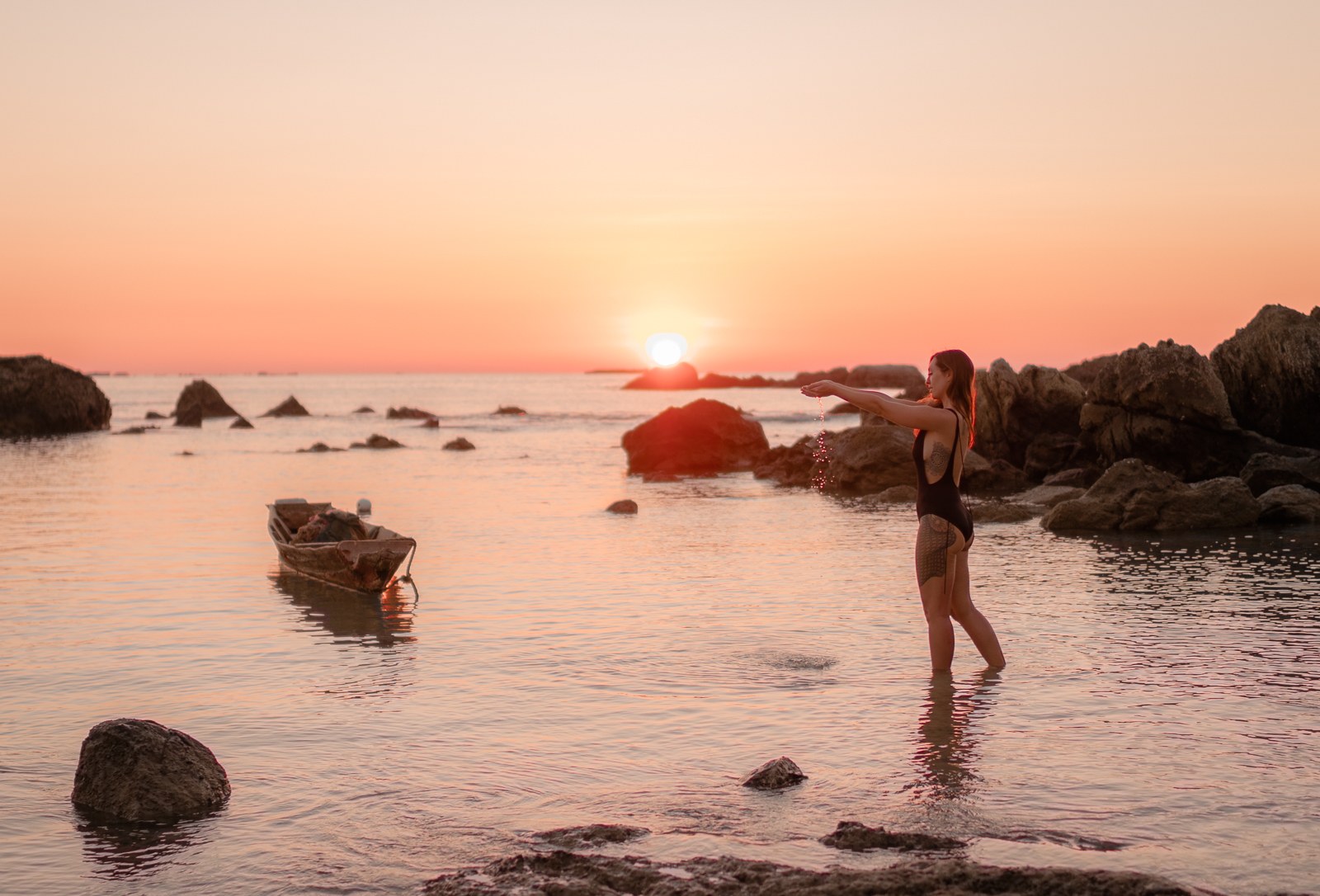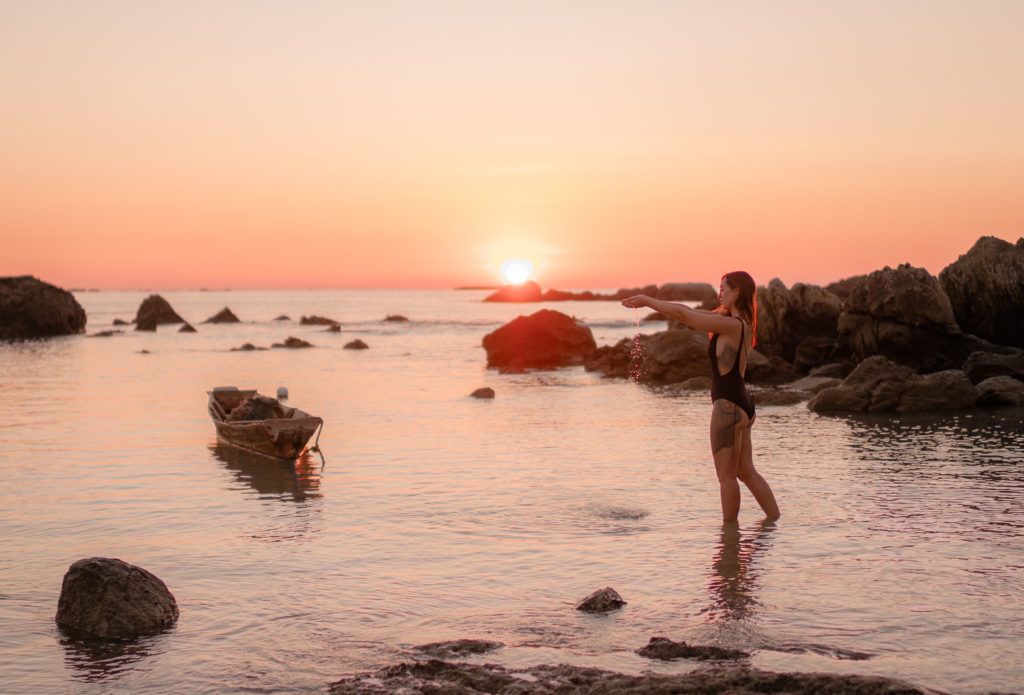 The water is perfectly clear, straight down to the white sand. Unlike much of Southeast Asia where it's a toss-up whether the water is more or less refreshing than just sweating it out on the beach, this little part of the Bay of Bengal is much cooler.
It's the kind of water temp you have to run into and let your body get used to, but it's perfect for cooling off.
It's also amazing for sunsets.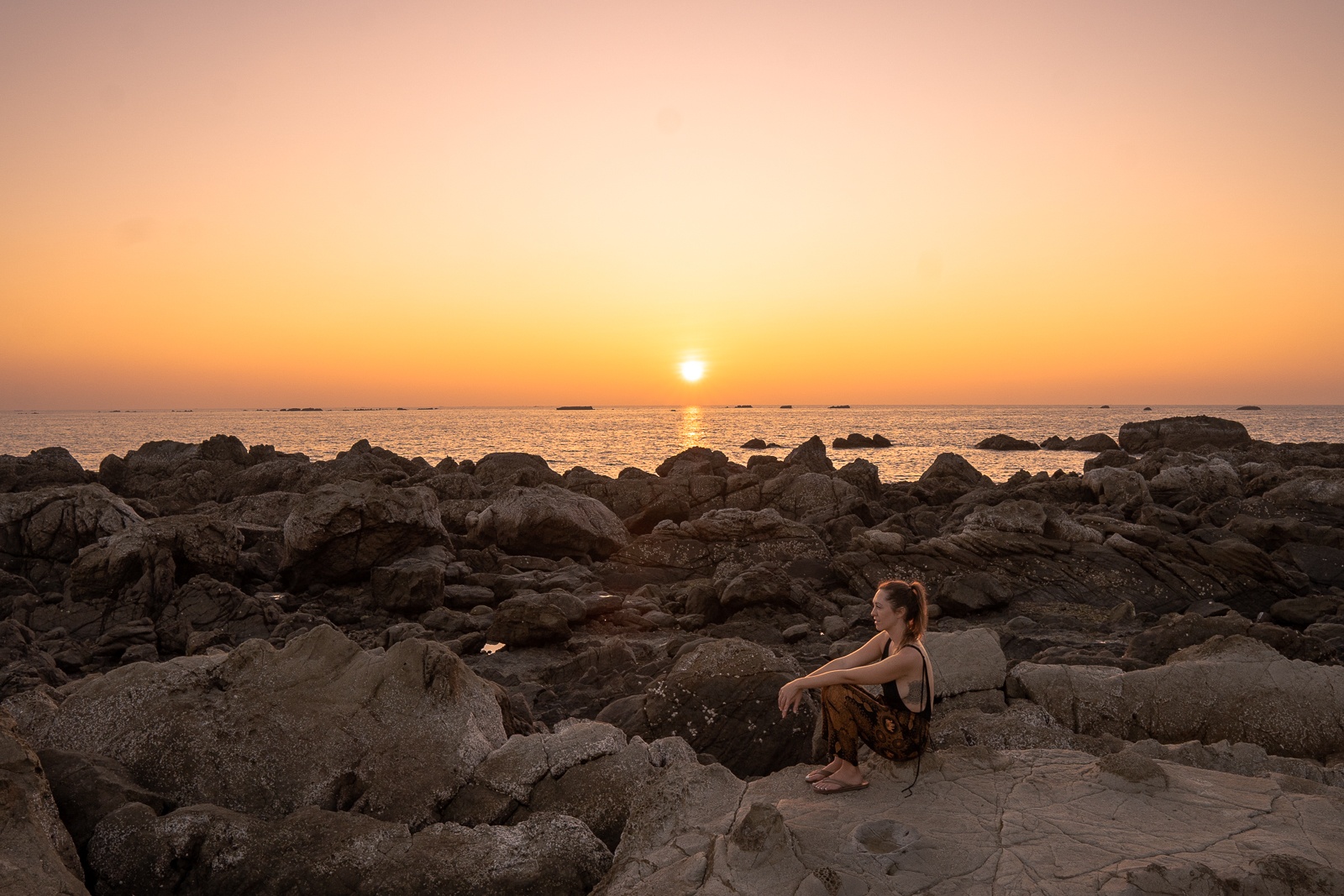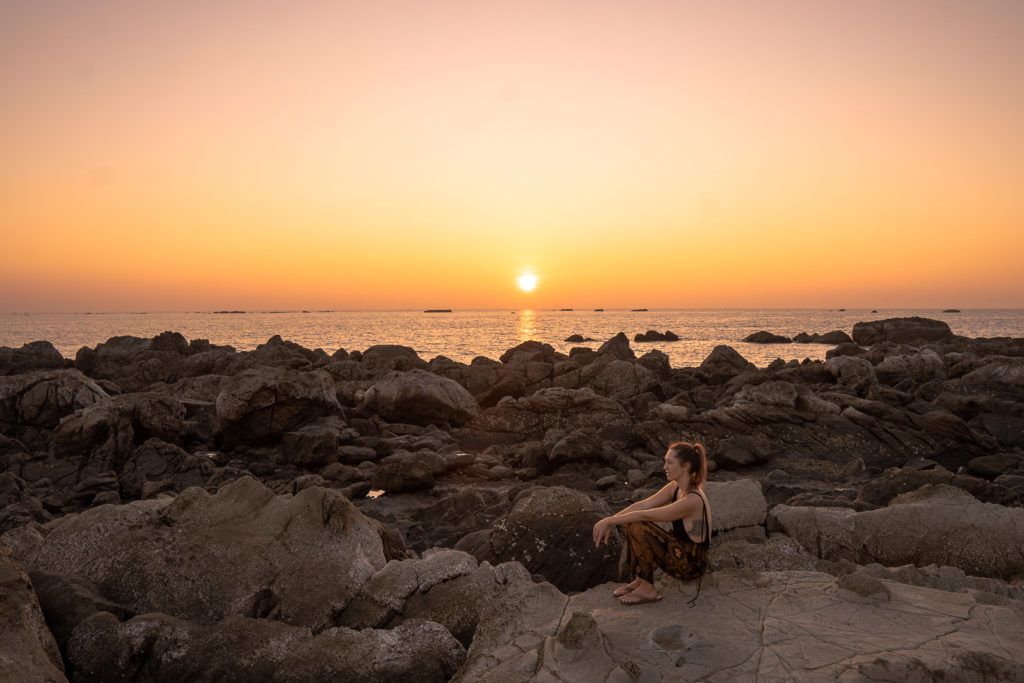 You'd have to swim out quite far to see any corals or very many fish, but with fins and a mask it's possible.
It's also only about 35,000 kyat, or $24, to take a boat out for the day instead. And that might have been a fine thing to do, but I just felt like being lazy.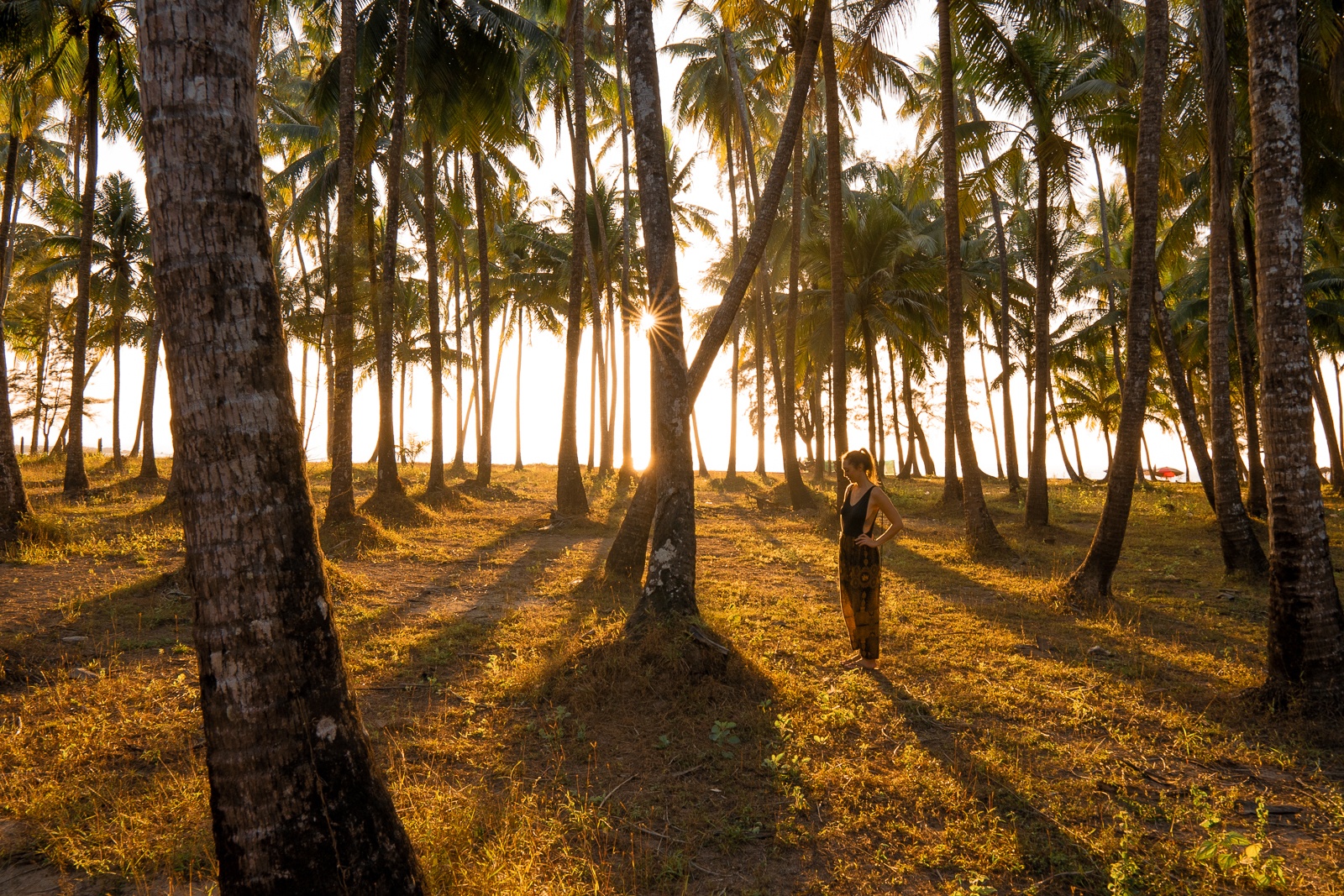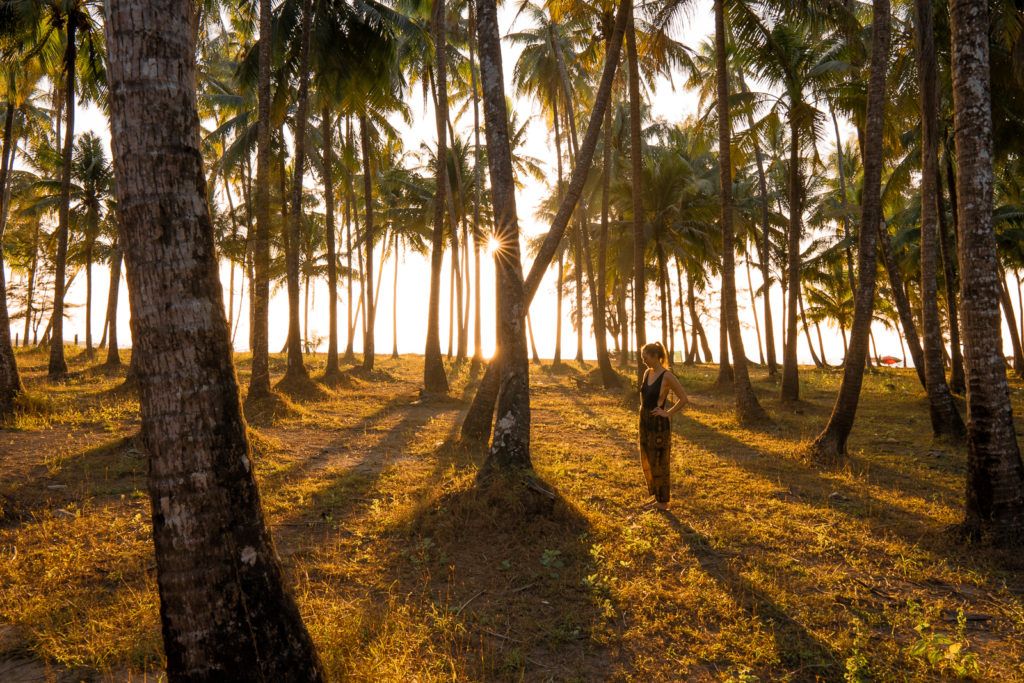 There are also pagodas nearby that you can take an e-bike to, and just like in Bagan, you can hot air balloon over Ngapali in the early AM to watch the sunrise illuminate it.
There's also the actual Ngapali beachfront, which is a bike ride south requiring 5-25 minutes, depending on how far down you'd like to go.
Between the two, I much preferred this nameless little cove right above it, without as many commercial activities and people selling things.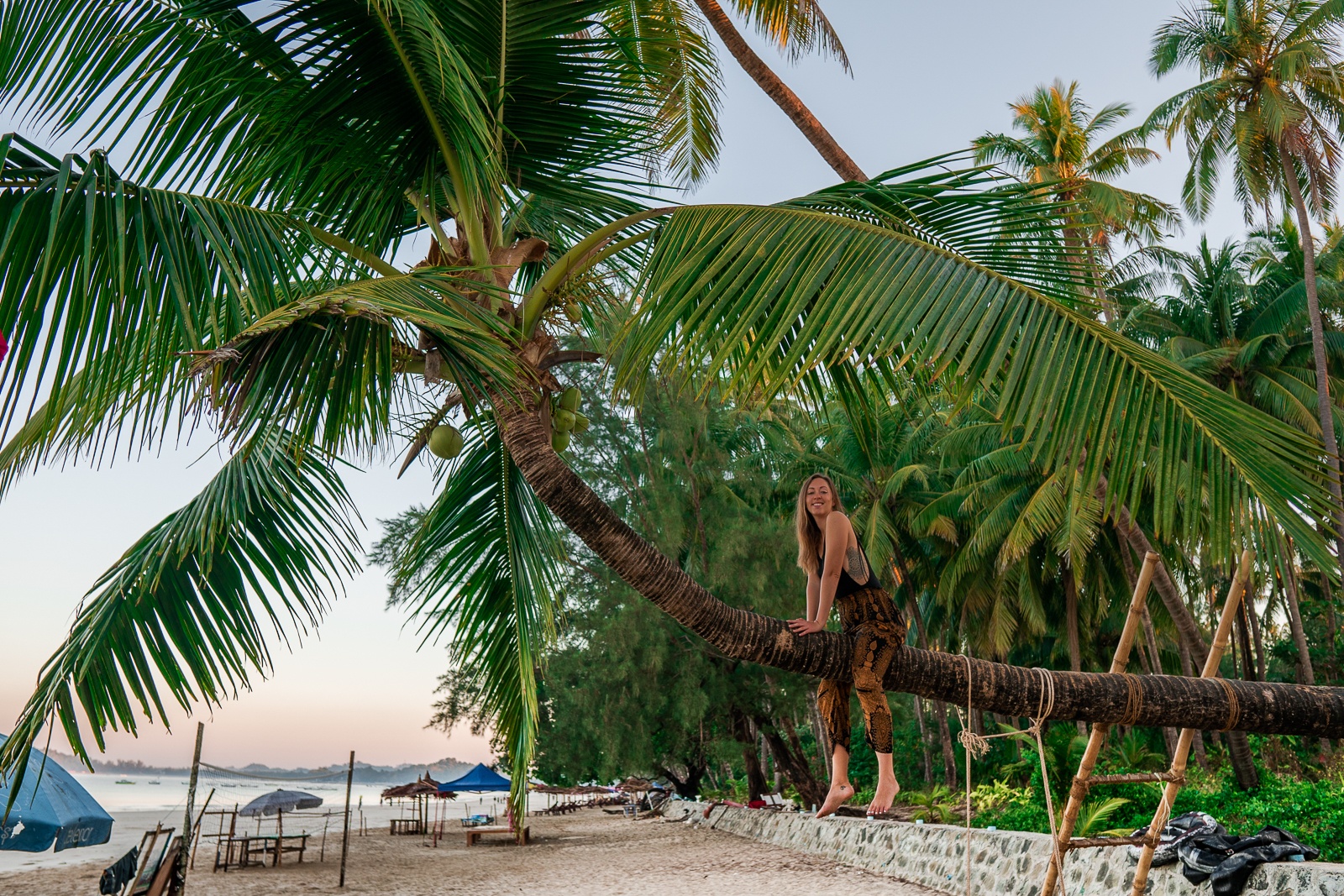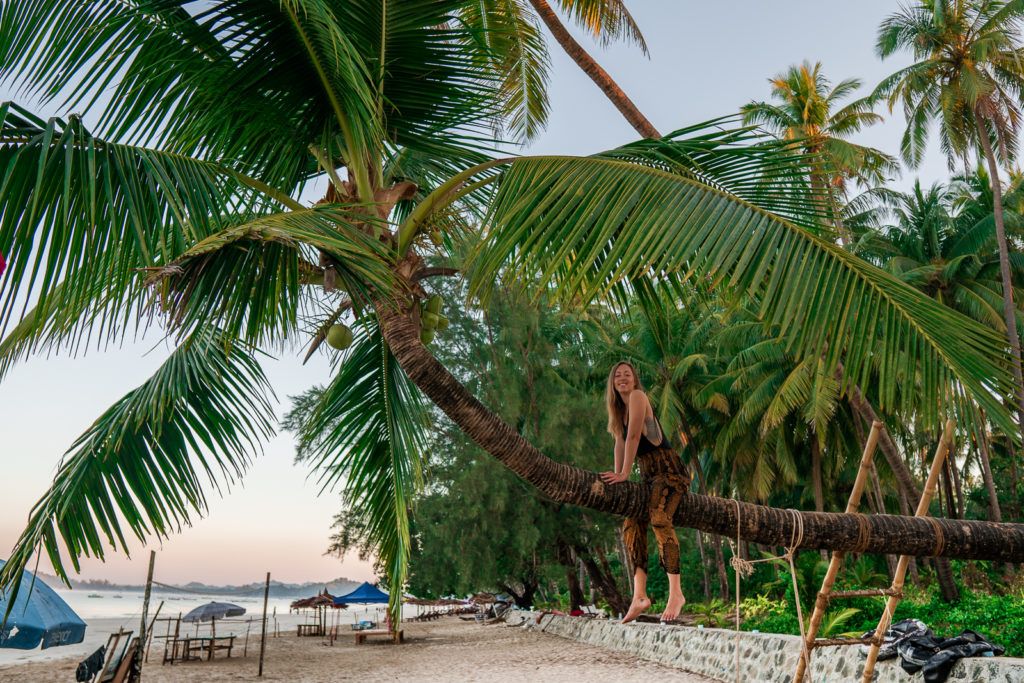 Want to find this little slice of perfection? Here's what I did:
Stay at Yoma Cherry Lodge. There are also a few cheaper hostels nearby. Yoma will keep you off of the main area where the resorts are located. There's nothing wrong with this part of the beach, but it's more built up and crowded. I also liked that Yoma is plastic-free. They will pick you up from the airport as well!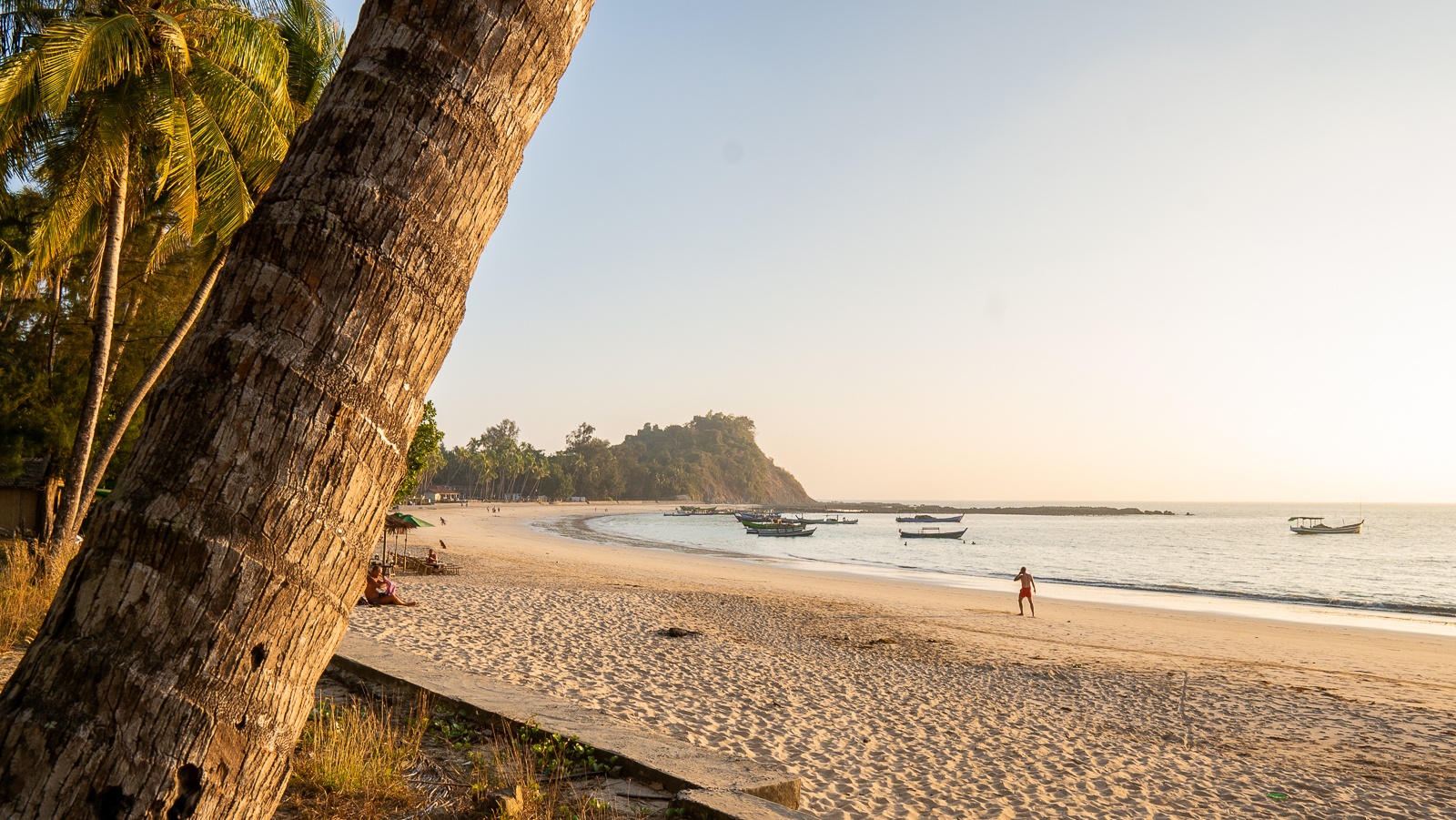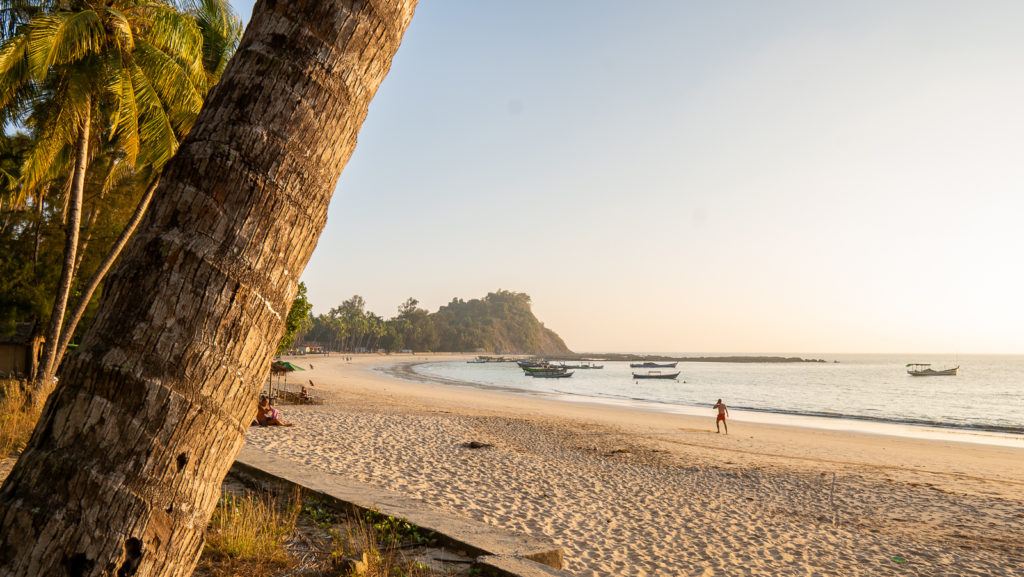 Eat at Sandy Beach Traditional Seafood, right next to Yoma Cherry Lodge. The seafood is amazing, and out of all the food I ate in Myanmar, it was my favorite. I also appreciated that the owner took an injured puppy under his care when he realized nobody else was looking after him.
Coconut Beach to the right of Yoma is also really good, with very friendly owners. Bring your own straws to both places.
Enjoy this little slice of paradise, and let's keep this secret cove between us.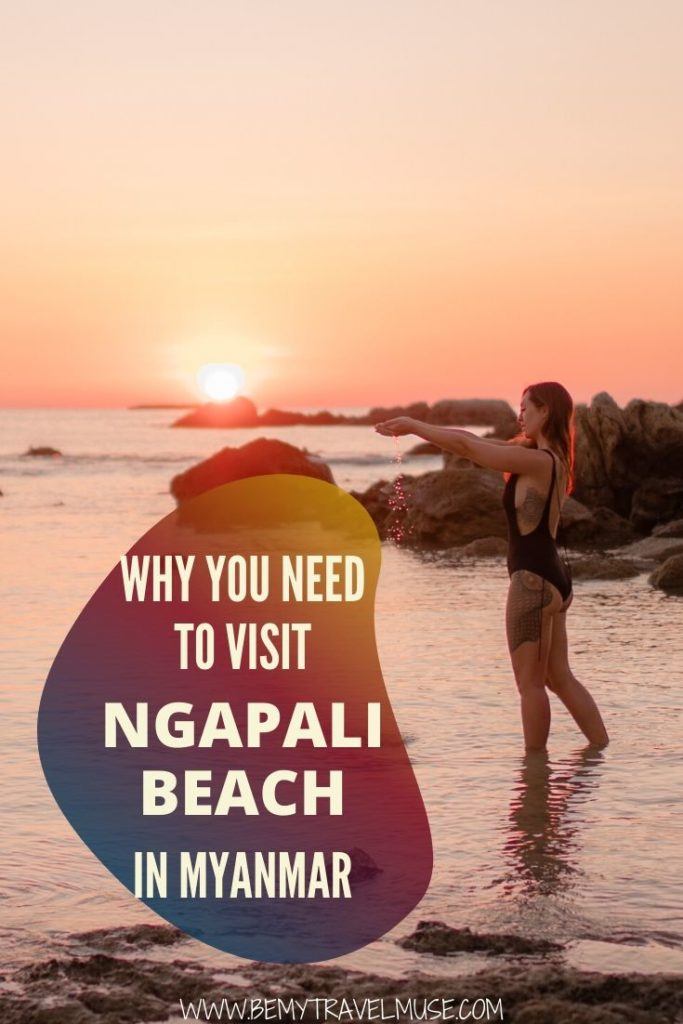 Read Next:
*Some links in this post are affiliate links, which support this site at no extra cost to you. I appreciate you!