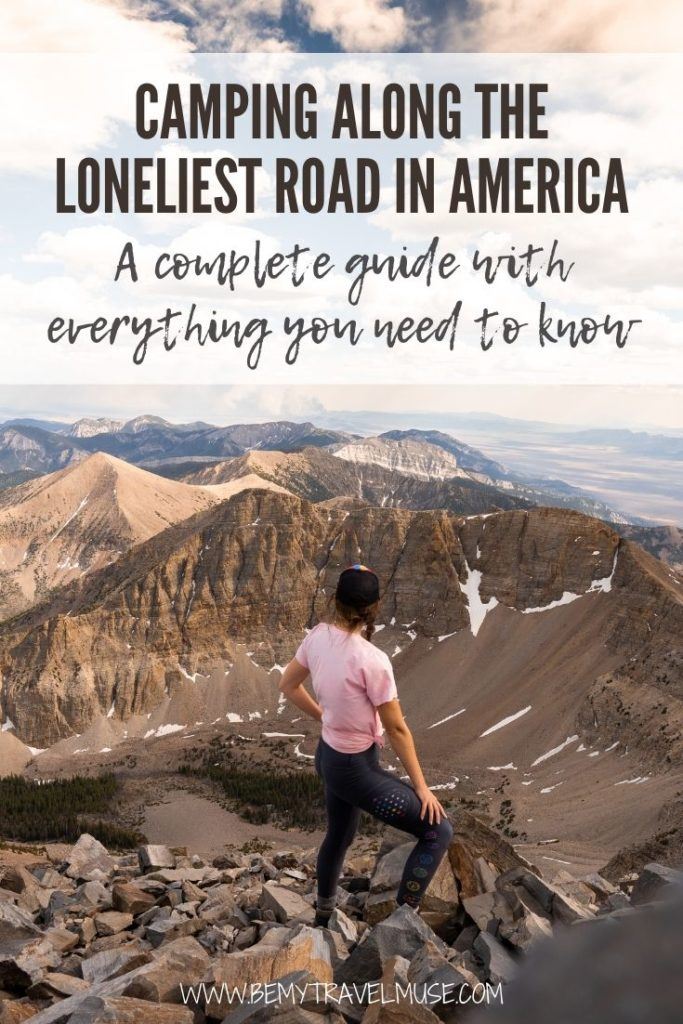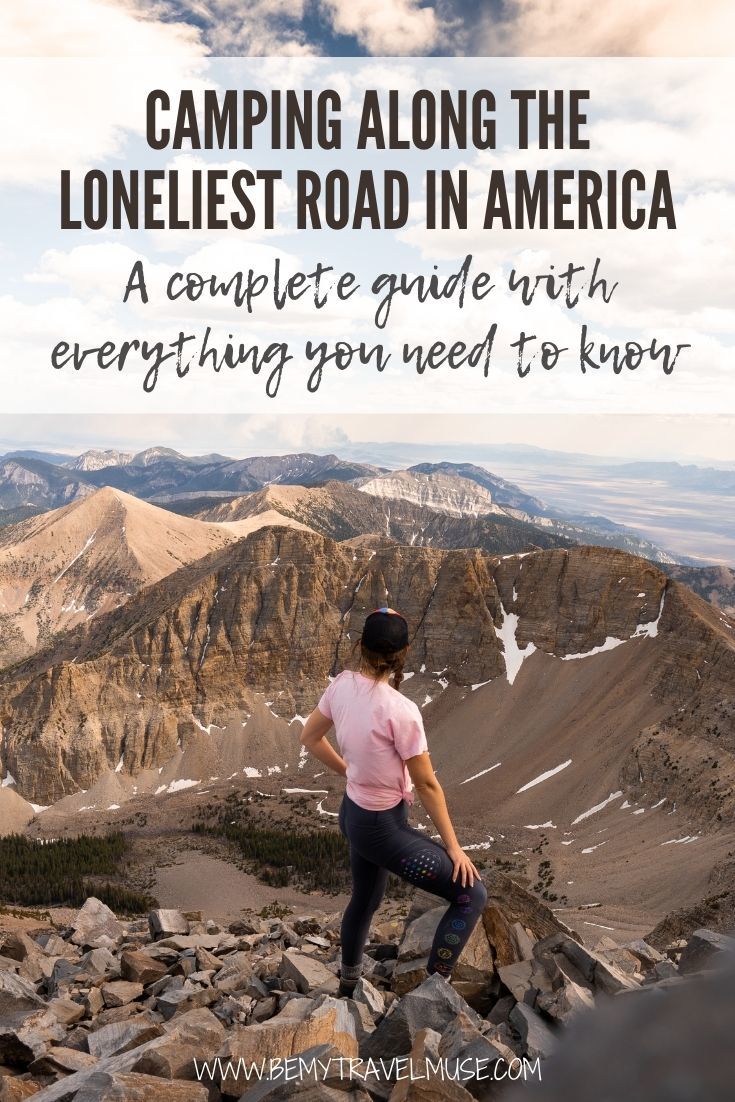 As a somewhat new resident of Reno, I love exploring all of Nevada's off-beaten paths and hidden gems across the state.
Unfortunately, within Nevada's wide-open spaces there's a general false perception that there is nothing to do here other than gamble! Luckily for me, I've had an awesome summer without the crowds. From discovering so many beautiful natural areas and mountain ranges to accomplishing relatively unknown hikes, Nevada is full of adventures that most visitors don't know about.

This includes Highway 50, also known as the 'Loneliest Road in America'.
The moniker was coined by a Life magazine article in the '80s that called Highway 50 the "Loneliest road in America", after finding nothing interesting to do along the route. I'm guessing they didn't expect the name to become a source of pride years later.
I'm also guessing they didn't get a chance to enjoy all of the camping this highway has to offer avid road trippers.
Important Tips for Camping on the Loneliest Road in America
Nevada has tons of public land and that typically means it is open for camping––provided that you leave no trace, which is a way of interacting with the outdoors ethically and with minimal impact to nature. Campsites are totally free, which is a big plus, but it's without amenities; this means primitive camping. There will be no bathrooms, showers, probably no water sources and you'll need to be completely self-reliant.
It is important that you pack out absolutely everything that you bring in. Never leave any trash or food in the wilderness and try to pick spots for your tent that other people have likely used previously. You may be surprised to learn that the desert is particularly vulnerable and it's important to try to stick to the areas where others have also been, rather than forging new paths or creating new camping spots.
Spencer Hot Springs is a great spot for camping and is a favorite among visitors. Great Basin National Park also has some established campsites that you can book ahead of time. An established campsite will offer more amenities but are not always open due to snow and COVID concerns; check out the park's alerts and conditions page for more information.
With all of this in mind, allow me to brighten up your day with some awesome stops along this quirky road:
Sand Mountain + Spencer Hot Springs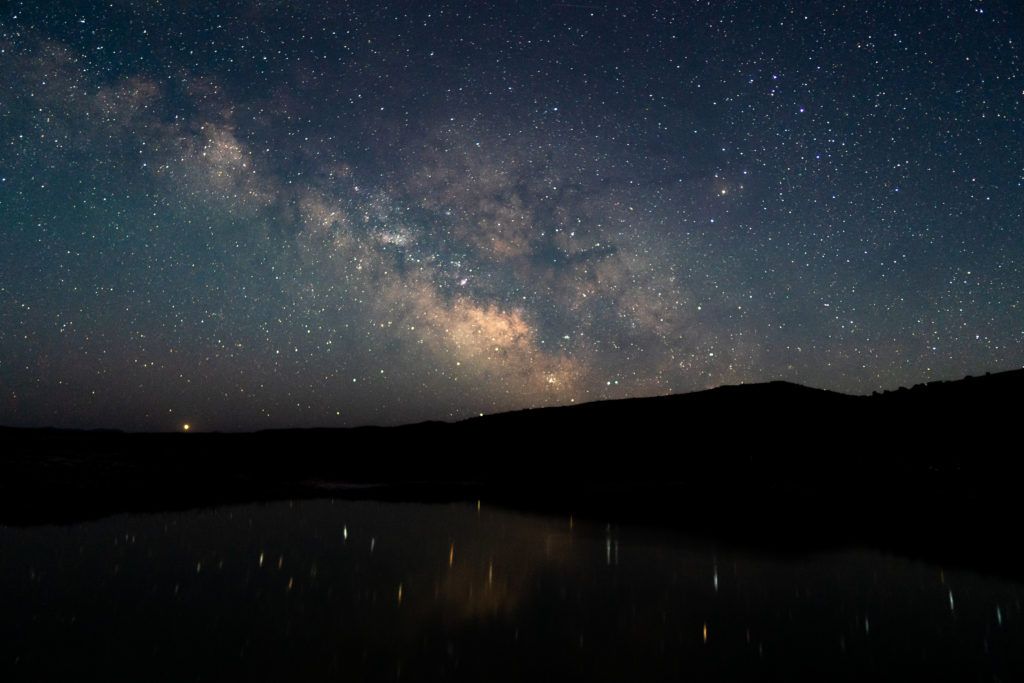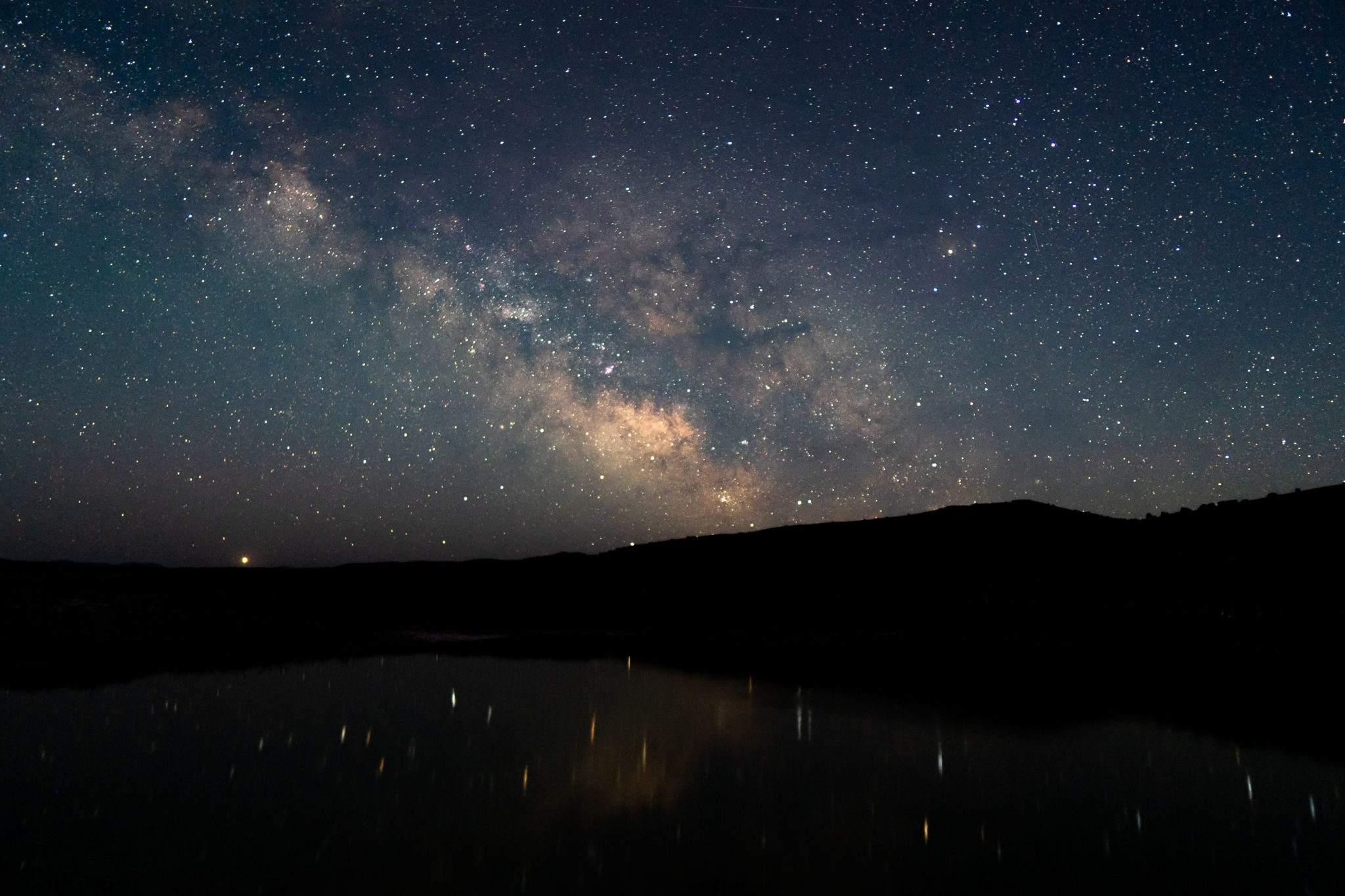 Though Nevada's portion of Highway 50 technically starts along lake Tahoe, this itinerary begins around 110 miles east at Sand Mountain. You'll come across this 600-foot-high sand dune about 30 miles outside of the nearby town of Fallon. If you're interested in checking out this landmark, you can free camp in the area as well provided that you completely pick up after yourself.
If you'd rather not be near the other campers and ATVs, drive another hour-and-a-half and take the slight detour to Spencer Hot Springs. Most people are surprised to know that Nevada has more Hot Springs than any other state, and with gorgeous mountain views and wonderful night sky viewing, Spencer is one of the most beautiful.
Similar to sand mountain, you can take your tent and set up right next to the spring. Be sure to leave no trace.
Quirky Towns
There are plenty of quirky towns and historic stops to make along the way, especially since this tracks the Old Pony Express route. Stop by Middlegate Station to try their huge burger, or consider the Kingston detour to visit an area reminiscent of the Wild West. If you have the time, check out Nevada Northern Railway Museum with a steam locomotive.
Great Basin National Park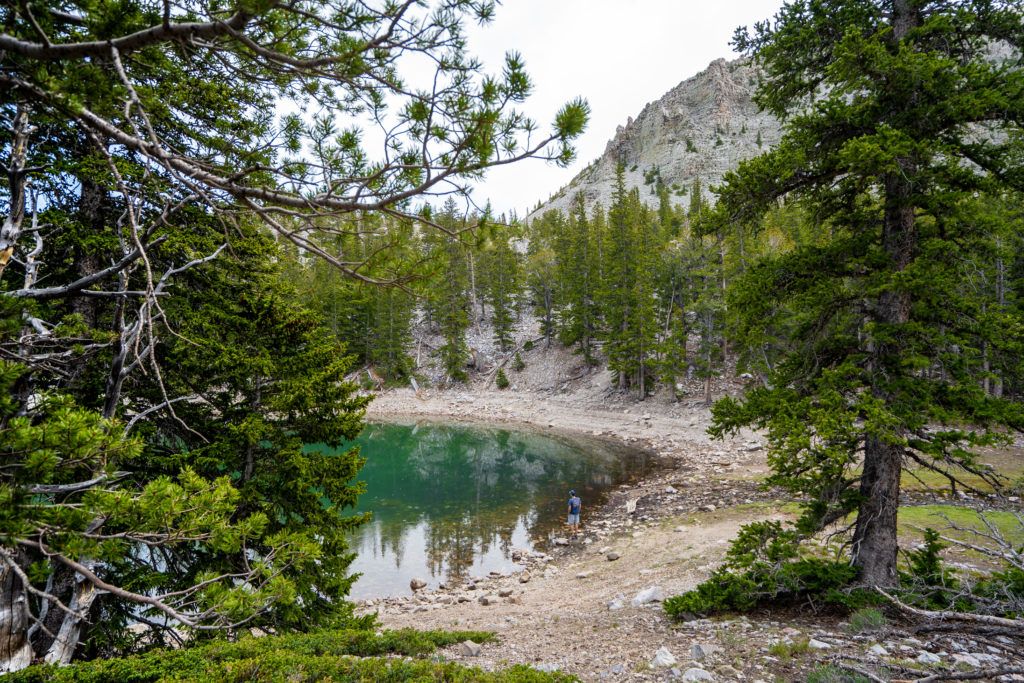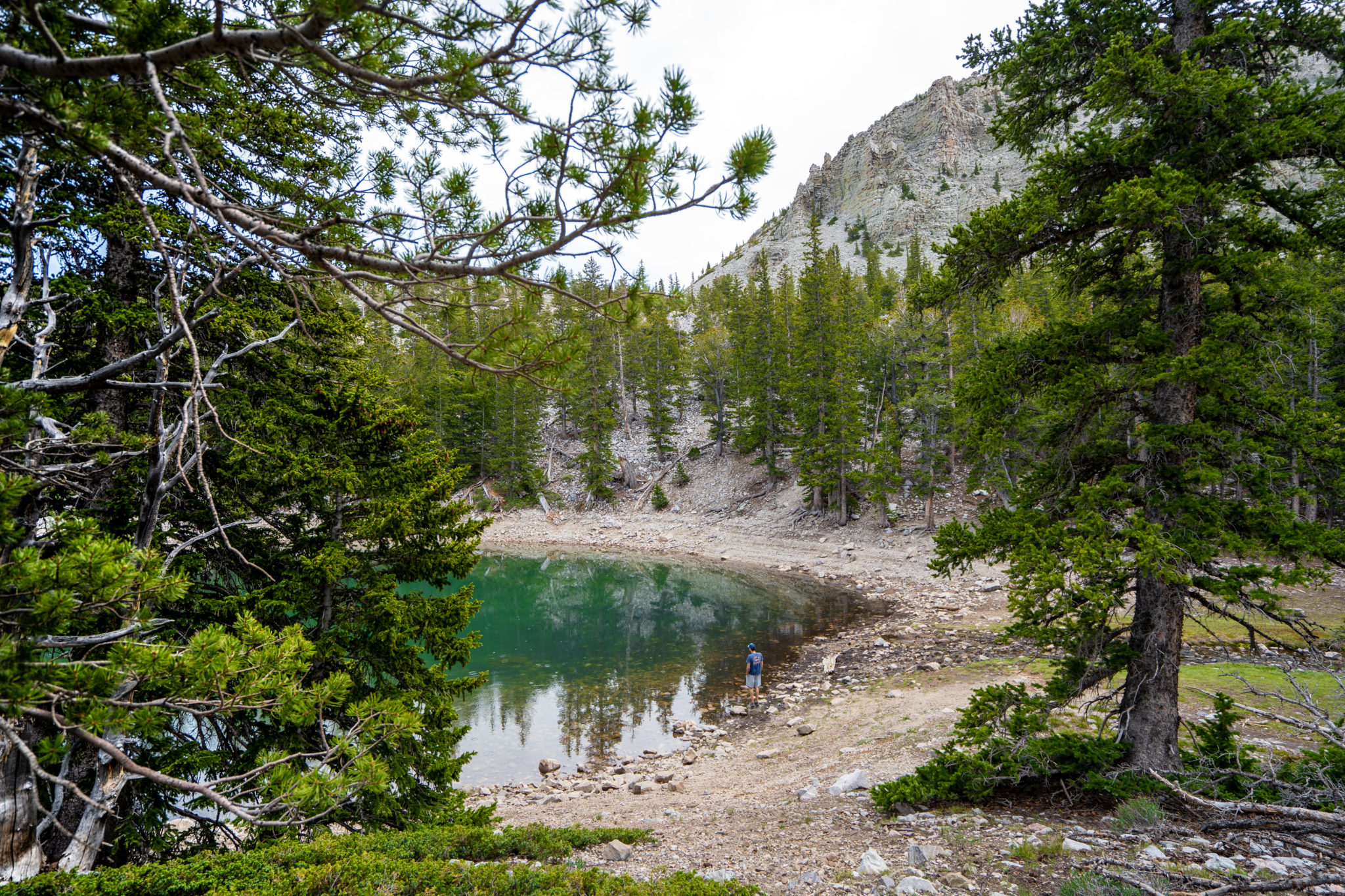 Finally, the crown jewel and my favorite stop on this road trip is one of the least-visited national parks in the system. It's not particularly large and only has a few hikes, but those are more than worth the visit!
Great Basin National Park is home to the oldest living organism on earth, the Bristlecone Pine. You can also hike to Nevada's second highest peak, Wheeler Peak. Read more about the hiking trails and how to spend 48 hours in the park here.
Safely Traveling the Loneliest Road in America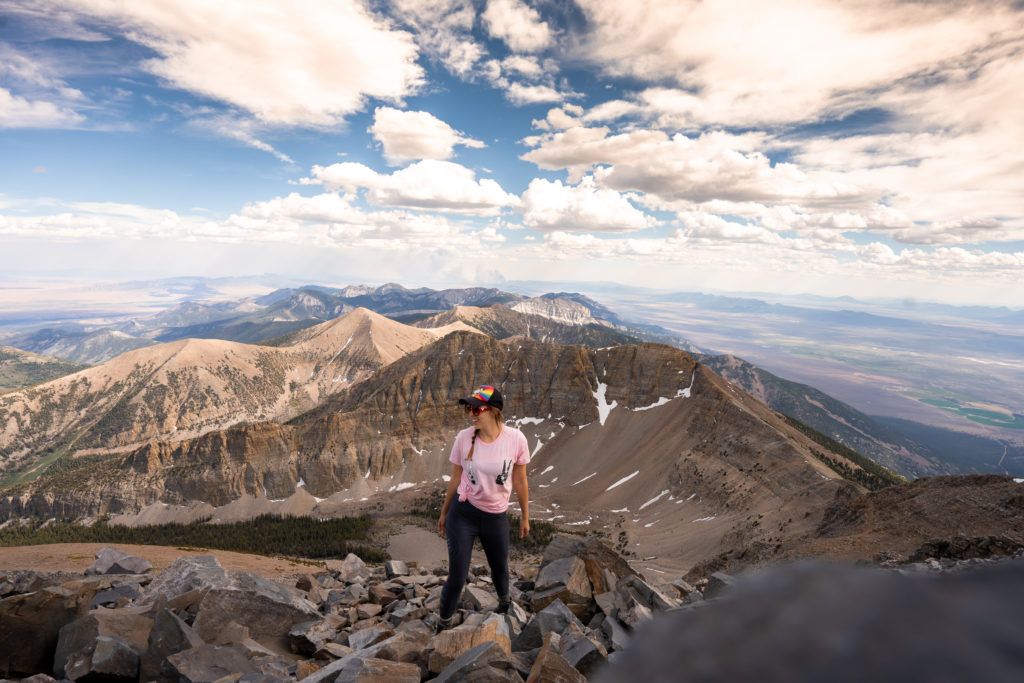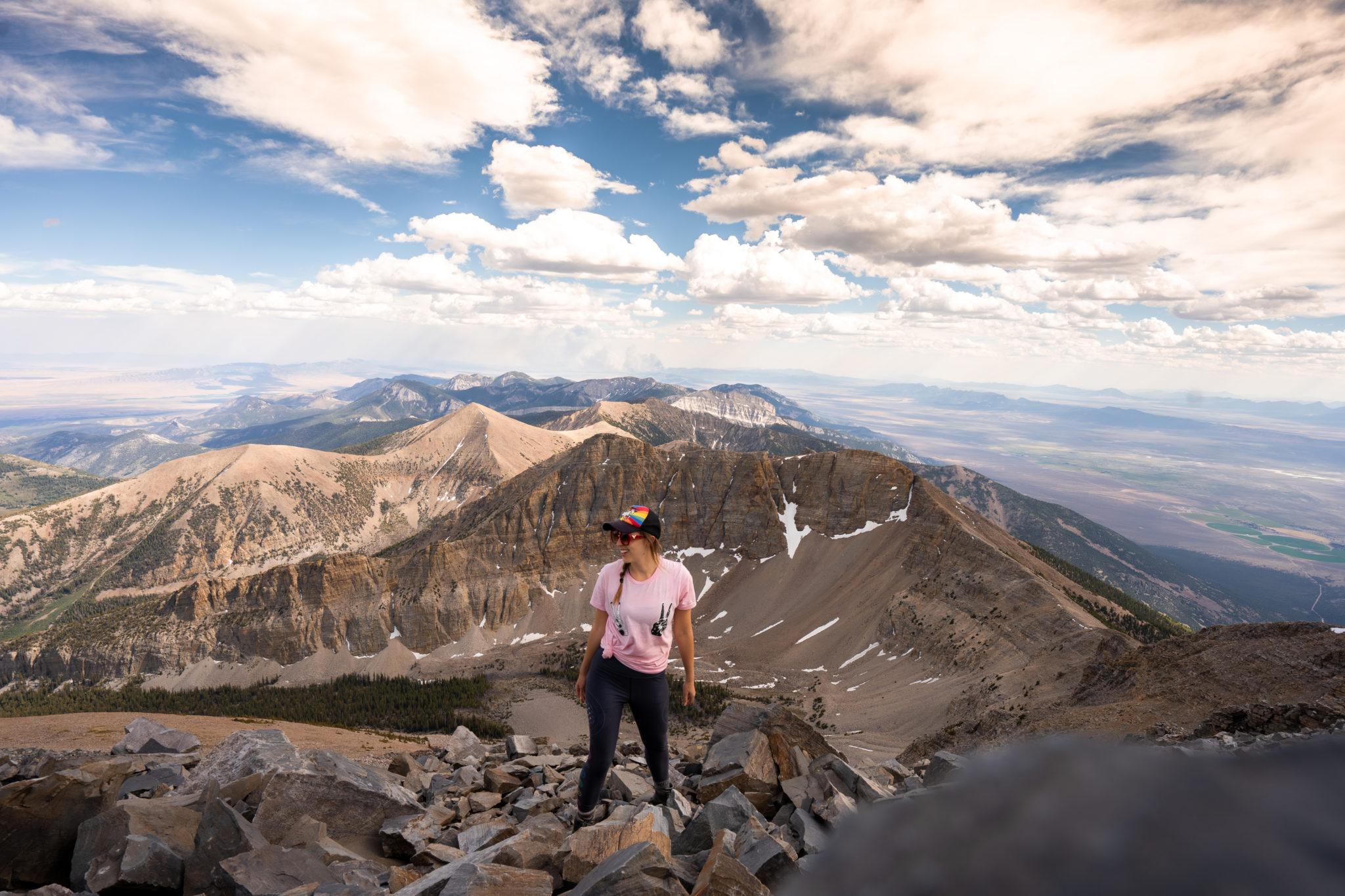 As you might guess from the name, there's not a whole lot of big cities or towns along this road. Social distancing on the other hand? This trip wins in spades!
Once you leave the greater Carson City area, you leave all of the major population centers behind, so be sure to fill up on gas well before hitting empty or even a quarter tank. There will be plenty of opportunities along the way in each town, but there can be a bit of distance between them. Some major ones include Fallon, Ely and some of the smaller stops along the way like Eureka and Baker.
When in the desert, it's always wise to have extra provisions with you, including plenty of extra water and a spare tire and the gear needed to change it.
This part of Nevada doesn't tend to get as hot as what you might be picturing down south in Las Vegas, but it is still important to consider heat when planning out any outdoor activities in the summer.
I was also surprised to have signal along much of the drive, but it's best not to count on it. I love the free app, maps.me, for free crowd-sourced offline maps. It's particularly good for hiking trails.
Stargazing on the Loneliest Road in America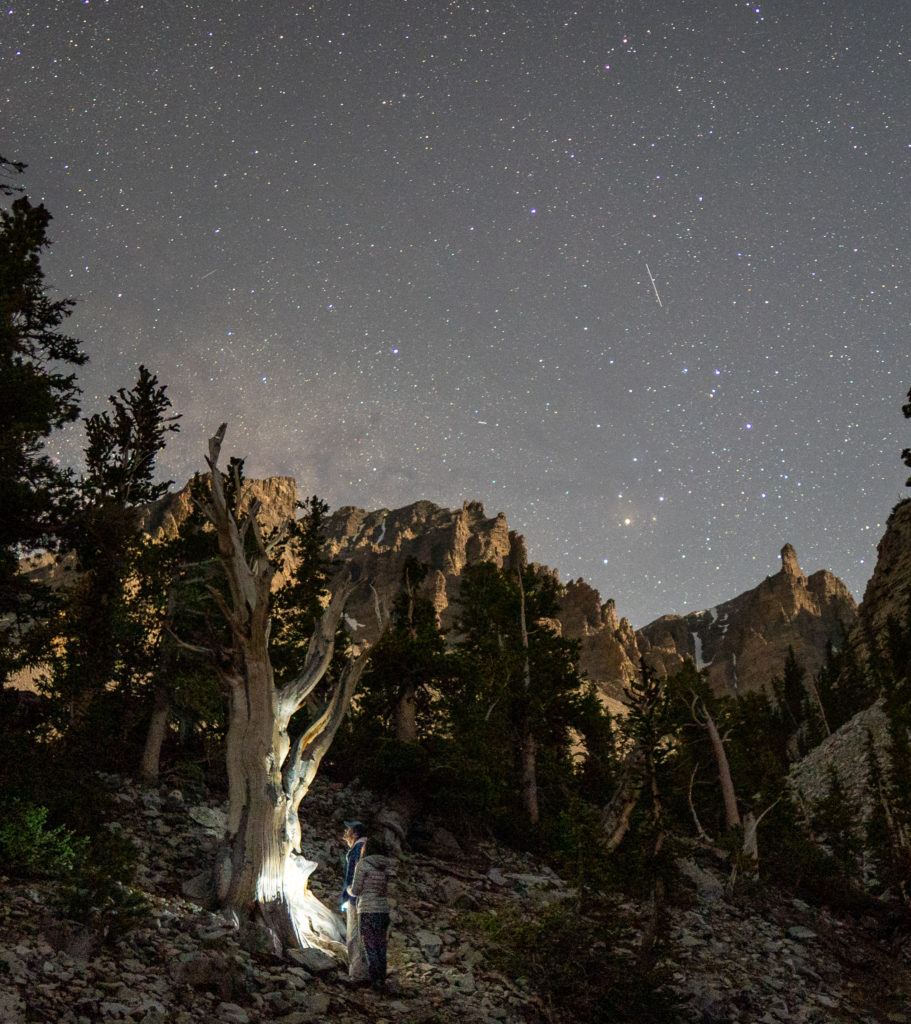 One of my favorite things about traveling in the desert is the incredible night sky. I love laying down my camping mat, or leaving the rain fly off the tent so that I can see the stars.
Given that so much of Nevada, and especially the Loneliest Road, are under populated or completely unpopulated, for the most part you can count on dark skies during your trip. Be sure to plan the trip over a new moon for maximum star viewing. I like this resource for moon calendar planning.
Also note that in July and August, the Perseids meteor shower comes through and it is quite a sight to behold with up to a hundred shooting stars per hour at its peak. That said, there are many meteor showers all throughout the year and it's worth doing a quick Google search to see if you might be able to plan your trip during one.
Additionally, the Milky Way core, which is that dense cluster of stars you may see in some astro-photography photos, is only visible in the months from March to October. That's not to say you can't have amazing star viewing in the winter months, but that part of the sky will not be visible.
If you are interested in knowing which constellations and planets you're looking at, I really enjoy the Star Walk 2 smart phone app. It also helps me to plan out my astro-photography shots!
If you are camping along the Nevada's Highway 50, I hope this post helped you to plan out a more exciting journey and plot your stops along the way. There's so much variety, quirkiness and beauty to experience. And while some people see loneliness in this desert highway, I see an unforgettable journey for those willing to take the path less traveled.
*This post is sponsored by Enterprise Rent-A-Car. All thoughts on lovely Nevada are my own.