I'm super into my travel photos. They're not just the perfect souvenir, they're an expression of my art that sends me on wild quests, hiking through the night to reach the perfect sunrise spot, or driving for hours just to get a shot of a waterfall I've been dying to see for years. Now not everyone is that dedicated, and that's totally understandable, but most vacationers do still want awesome photos from their trip.
I noticed during a recent trip through the American Southwest that most people actually use a phone to take their travel photos rather than a camera, and it got me thinking that maybe I should do that more often. It's so much more convenient!
It also makes a lot of sense, because unless you are particularly into photography or somehow make money with it, photo equipment can be really expensive, but pretty much every traveler these days at least has a smart phone.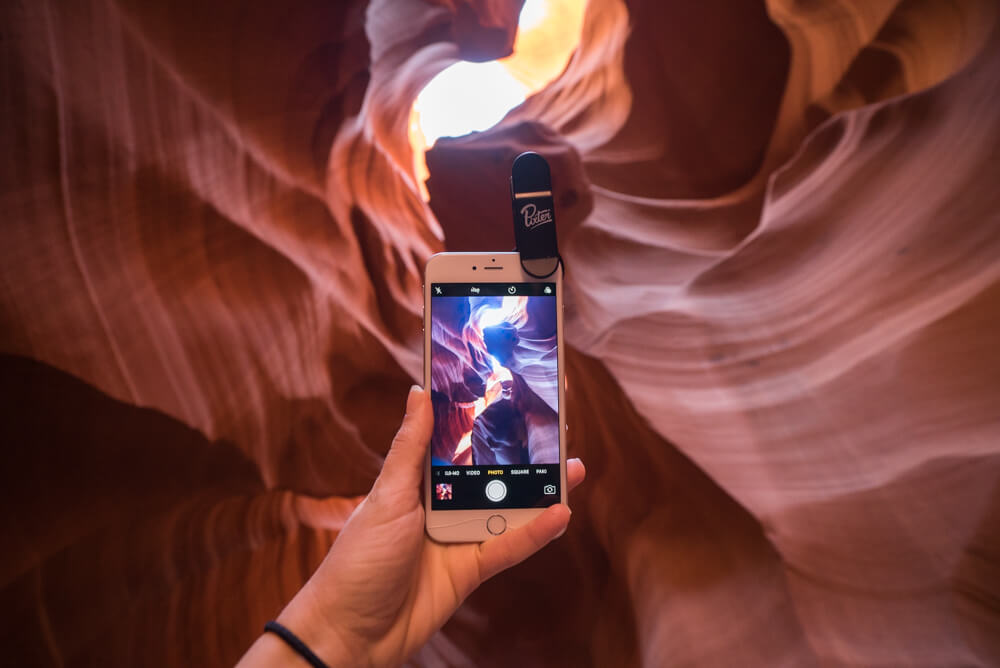 After some experimentation and a little help with the Pixter travel pack, these are the tips and tricks of the trade for taking awesome photos without a fancy camera:
Get a little tripod
Most people are either repulsed by or absolutely in love with the selfie stick. Which camp are you in?
While I'm not a stick fan either, at least having a way to stabilize a camera does make a video a lot less shaky, makes taking photos of yourself much easier, and makes it possible to take cool time lapses. The best way to do this is to get a little tripod.
I used this one by Pixter to take a time lapse with my GoPro in the Grand Canyon, but you could do the same with your iPhone using the timelapse function in camera. It's so much lighter weight than any tripod I have ever owned, and easily just perches or wraps around whatever you place it on. The adjustable clasp works for phones and cameras of different sizes as well.
Experiment with different lenses for your iPhone
There are plenty of phones out there with more megapixels than many of the cameras on the market right now. My iPhone 6+ has eight, so it can take some pretty good photos.
However one of the biggest limitations is that you lose quality if you zoom in too much or can't capture the whole scene because the lens isn't wide enough.
When I visited Antelope Canyon in Arizona, I put on a wide angle lens so that I could capture much more of the scenery for my Instagram stories. The photo below is one that I took with just my phone and a Pixter wide-angle pro lens, which only cost $54.90 in contrast to my $1200 wide angle for my Sony Camera: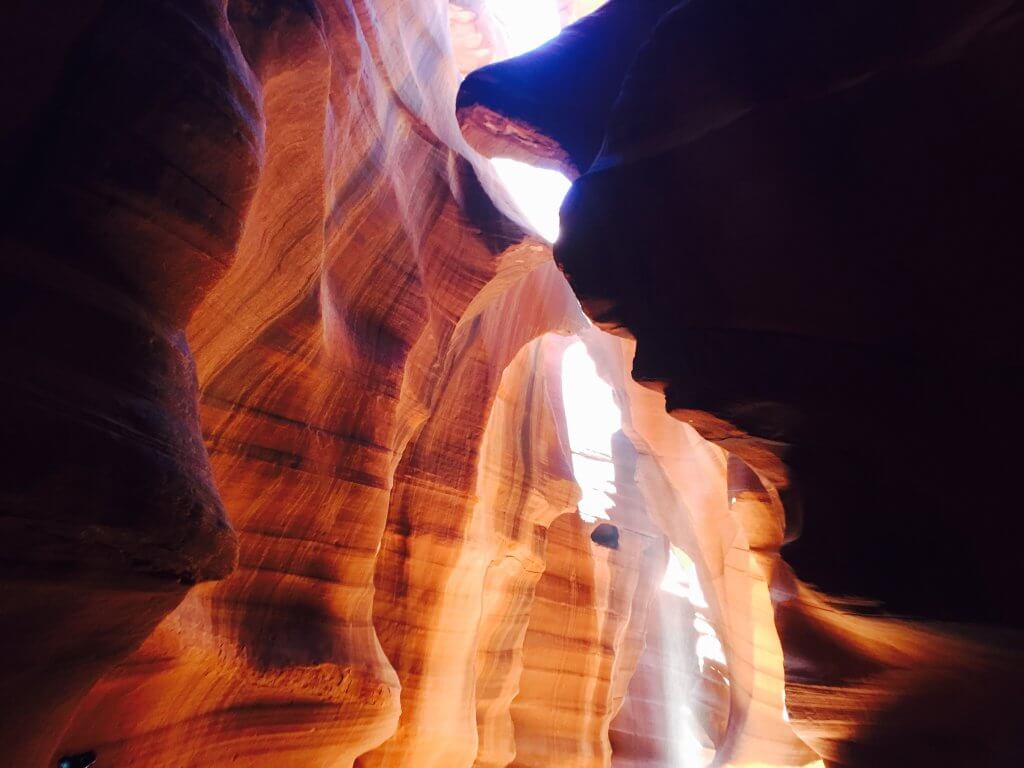 Up your Instagram story game
My favorite thing about the wide-angle lens is it upgrades my Instagram stories. I can take even better photos than I could before, and the wide-angle makes for some pretty cool video shots as well.
I just clip the lens to my shirt or keep it in my purse. It weighs next to nothing and it's so nice and inconspicuous too.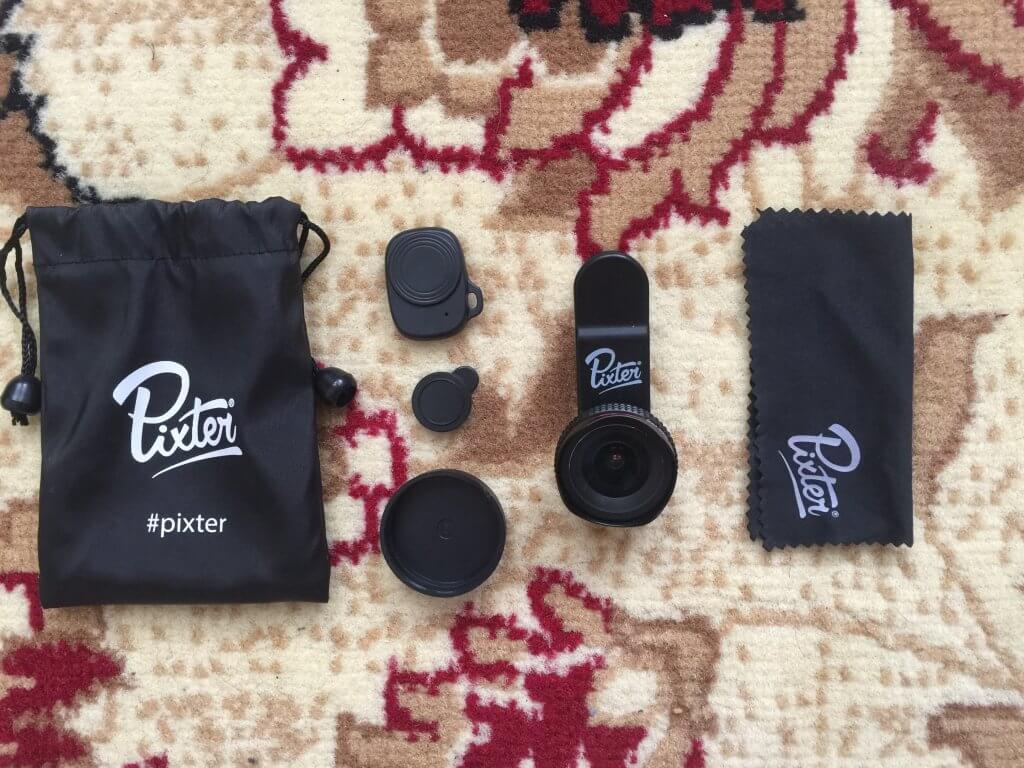 Use apps to make your pictures even better
There are tons of apps out there that you can use to make your photos look even more professional. Some of them are a few dollars and some of them are free. Once you have developed a style and your 'eye', most of what makes a photo great is in the editing.
The app that I use to edit my photos, Lightroom, and the popular editing app Photoshop are both available on the iPhone.
I am also a big fan of Snapseed in case I need to remove any spots from the photo or tweak it a bit before uploading. There are tons more that you can use to make your photos look professional and even to play around with the textures and edits. This article goes into the most popular and useful apps out there and which ones they recommend.
With the right apps and little gadgets, you can easily make your iPhone into the ultimate photo taking machine for well under $100. The travel pack by Pixter featured in this article is currently on sale for $69.90.
I love how simple and lightweight this combo is, and how easy it is to use! I see myself taking a lot more photos in situations where I previously wouldn't have because I didn't want to lug my big camera around but didn't believe in the quality of phone photos.
What do you think. Can iPhone photos be just as good?
*This article was brought to you in collaboration with Pixter who inspired me to explore my iPhone as the ultimate photo companion. All opinions are my own.