This post was written by Emily Becker, our resident Mexico travel expert:
Nestled in the heart of the Yucatán Peninsula, Mérida is known as the state's cultural capital — and for good reason. Beyond the gorgeous façades of its pastel-colored colonial buildings holding the city's historic treasures, the Mayan culture is very much alive, evident in its gastronomy, the locals' traditional clothing, and even the language!
From watching a Mayan ball game to dining at a Yucatecan restaurant-turned-gastronomy museum, here's your complete guide to Mérida, with what to do, where to stay, and how to get there:
Centro Histórico
Mérida's historic center is the heart of the city. In most Mexican cities, this area is composed of a large square with classic buildings surrounding it, always including a cathedral. Mérida is no exception, and has one of the most beautiful historic centers that I've ever seen.
The Plaza Grande is where you'll find "Mérida" spelled out in large letters, which makes for a great central meeting place. From there, you can explore the Centro Histórico by walking in any direction. Here are my favorite things to do there:
1. Start off with a free walking tour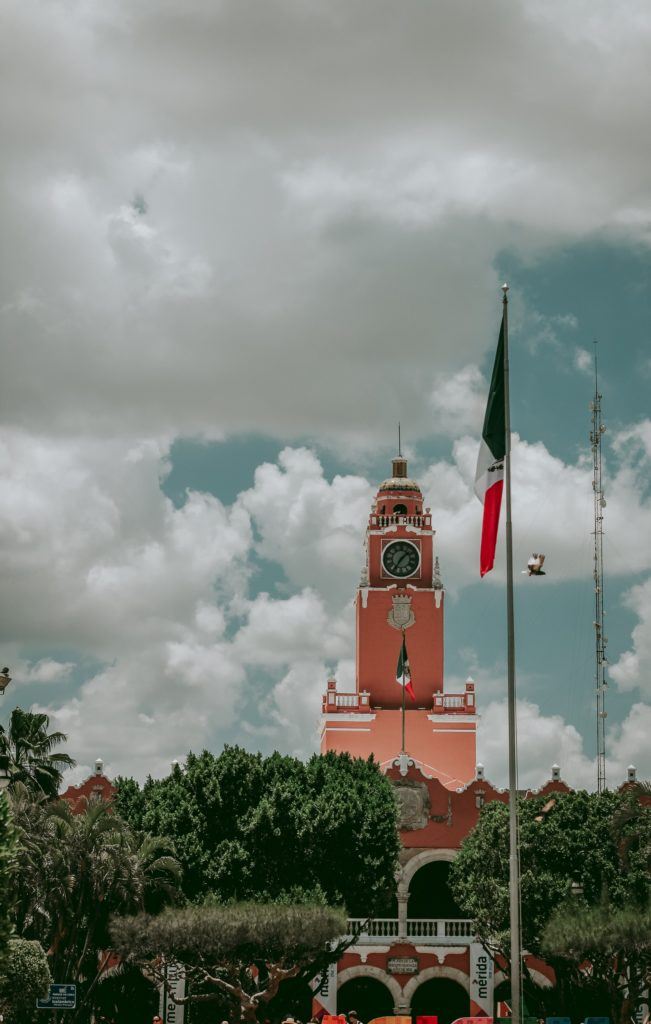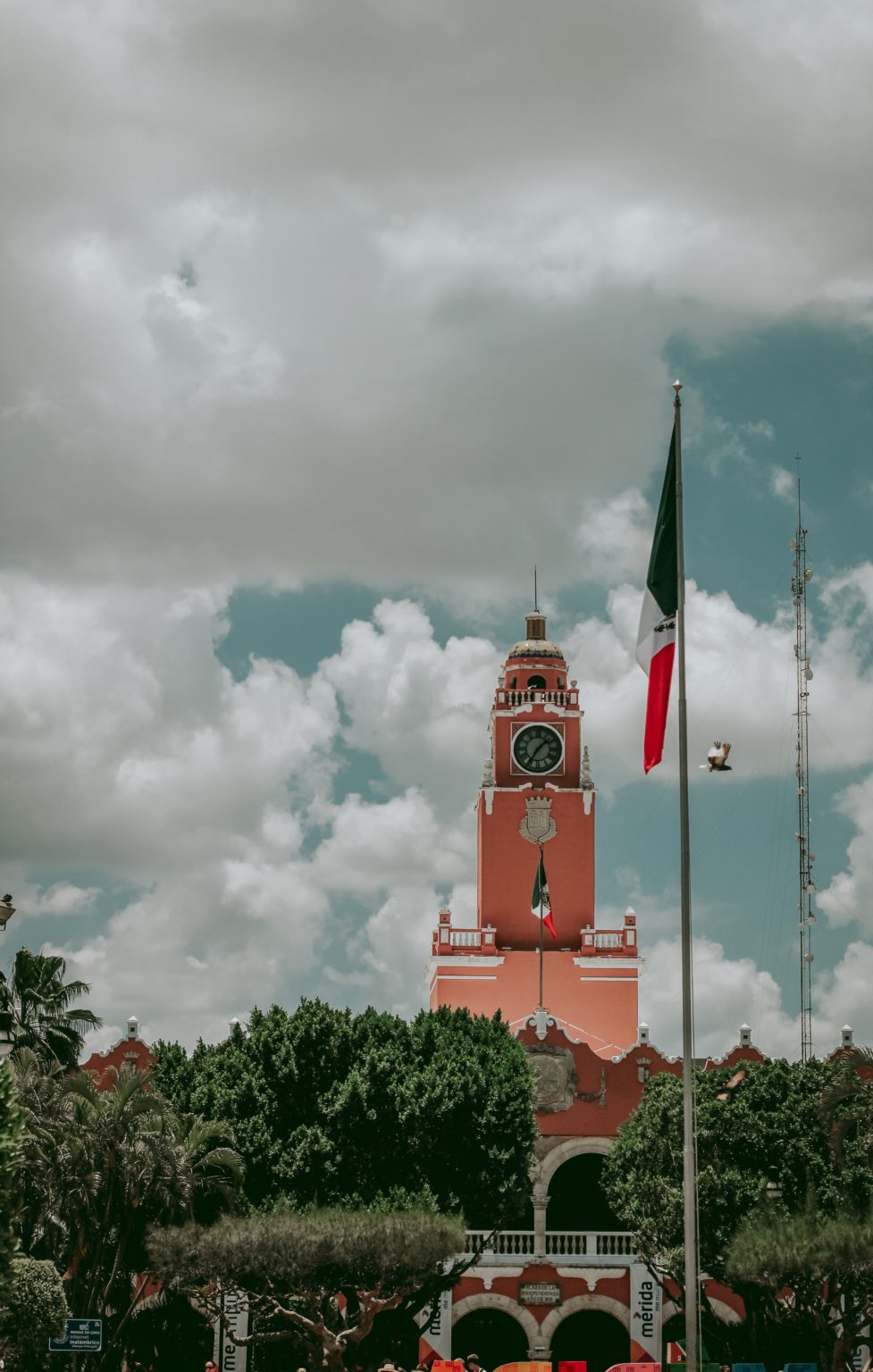 Every morning at 9:30am (except Sundays), there is a free walking tour of the historic center. It starts at the Mérida Tourism Office, at which you will have to stop ahead of time to reserve your spot. The tour goes around the Plaza Grande and gives a basic overview of Mérida's history and architecture.
I highly recommend doing this tour your first day in Mérida to get acquainted with the area. It will give you an idea of which places you'd like to go back to and spend more time in. The tour takes about an hour and a half and is led by a bilingual guide who accepts tips at the end of the tour — even though it's not required to tip, I recommend leaving 50-100 pesos ($2.50-5.00 USD).
2. Try the best ice cream at Dulcería y Sorbetería Colón
When a friend of mine told me I had to try the ice cream at Sorbetería Colón, I didn't know about its prestige. This kitschy ice cream parlor with old-school décor and an overall '50s feel has flavors you certainly won't see anywhere in the US, including guanabana, guayaba, tamarind, and sapodilla. The scoops come in Sorbetería Colón's signature cone shape in a retro glass dish. During my three months living in Mérida, I tried a LOT of different ice cream shops (hello, sweet tooth!), and this one is my absolute favorite.
There are two practically identical locations: one in the Plaza Grande and one on the Paseo de Montejo.
3. Watch an ancient Mayan ball game
Every Saturday at 8pm in the Plaza Grande, the city hosts a free reenactment of the ancient Mayan game called pok ta pok. Actors dressed in traditional Mayan costumes begin the game by lighting a rubber ball on fire. From there, the show continues, complete with dramatic floor dives and intense competition. The ball is passed between players, who bounce it on their hips, forearms, and thighs. Legend has it that the winner is to be sacrificed to the deities.
Wait, what?! The WINNER is the one who dies? Yep! In many places where the Mayans played this ceremonial game, the players competed for the honor of giving up their human life in order to transcend to the next realm. Thankfully, the modern reenactment of the game doesn't include that part.
Watching the game is highly entertaining and interactive. The show is a must while you're visiting Mérida and the nearby archaeological sites where the ball courts still stand. It's neat that the city puts it on for free, because other places like Xcaret in Quintana Roo charge up to $100 USD for tickets to see a nearly identical show.
4. Experience the best of Yucatecan culture at Mérida en Domingo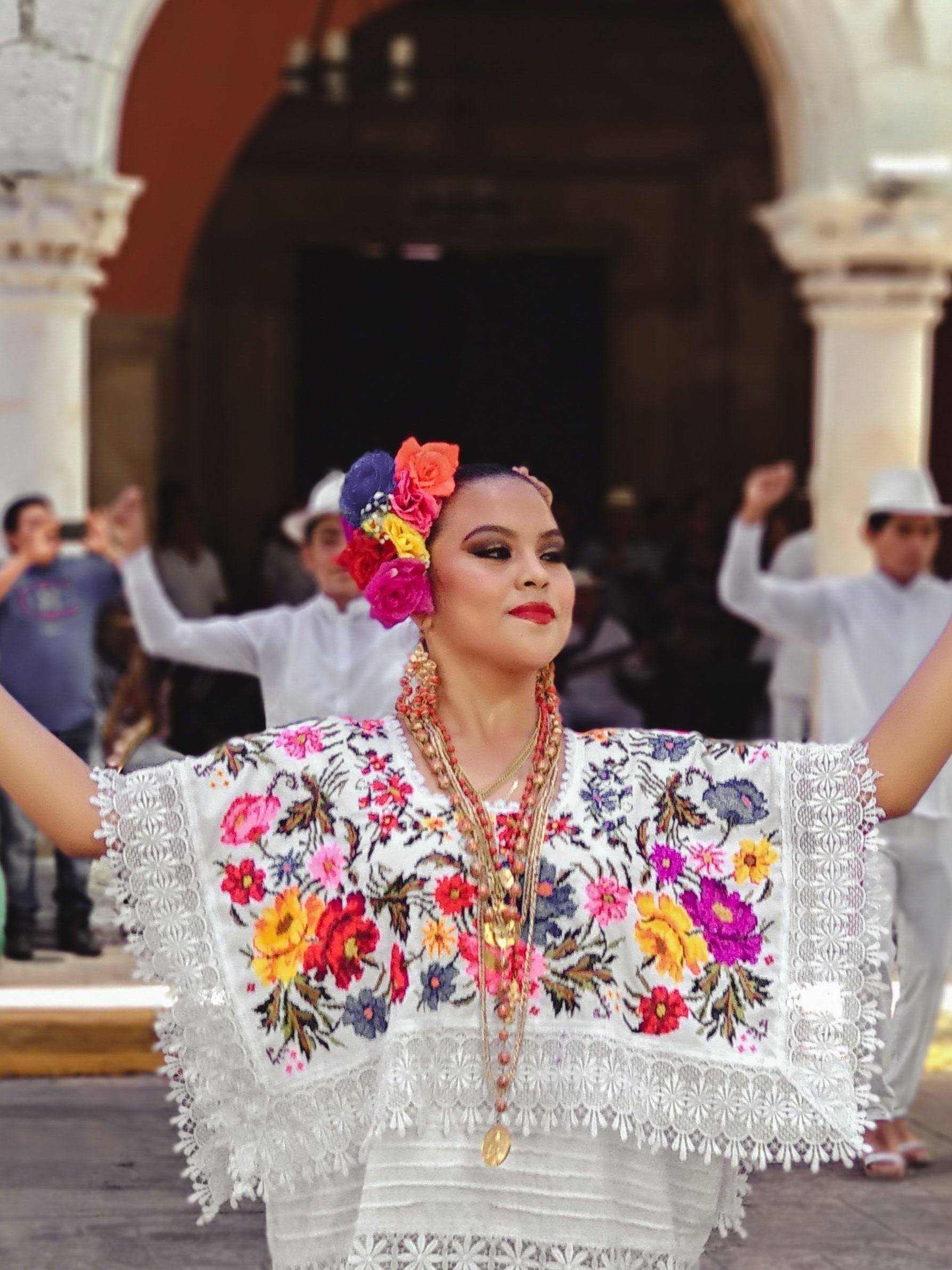 Mérida en Domingo is a weekly street festival that happens every Sunday (domingo) in the Plaza Grande. There you'll find plenty of food stalls selling delicious Yucatecan food, including cochinita pibil, which is a Sunday staple in Mérida. This slow-roasted pork is traditionally cooked in an underground oven overnight on Saturdays, to be served on Sunday mornings. If you're a meat eater, you have to try it!
There are also several stands selling textiles, jewelry, and other handicrafts. This is a great place to buy souvenirs directly from artisans. You can also find locally sourced honey and cocoa.
If you get to the festival in the morning, you'll also be able to catch the free cultural events. Beginning around 9am, you can watch traditional dancers balance Coke bottles on their heads while they twirl and click their heels. The dancers wear costumes unique to this part of Mexico, featuring brightly colored embroidered flowers and metal-soled shoes.
5. Bike down the Paseo de Montejo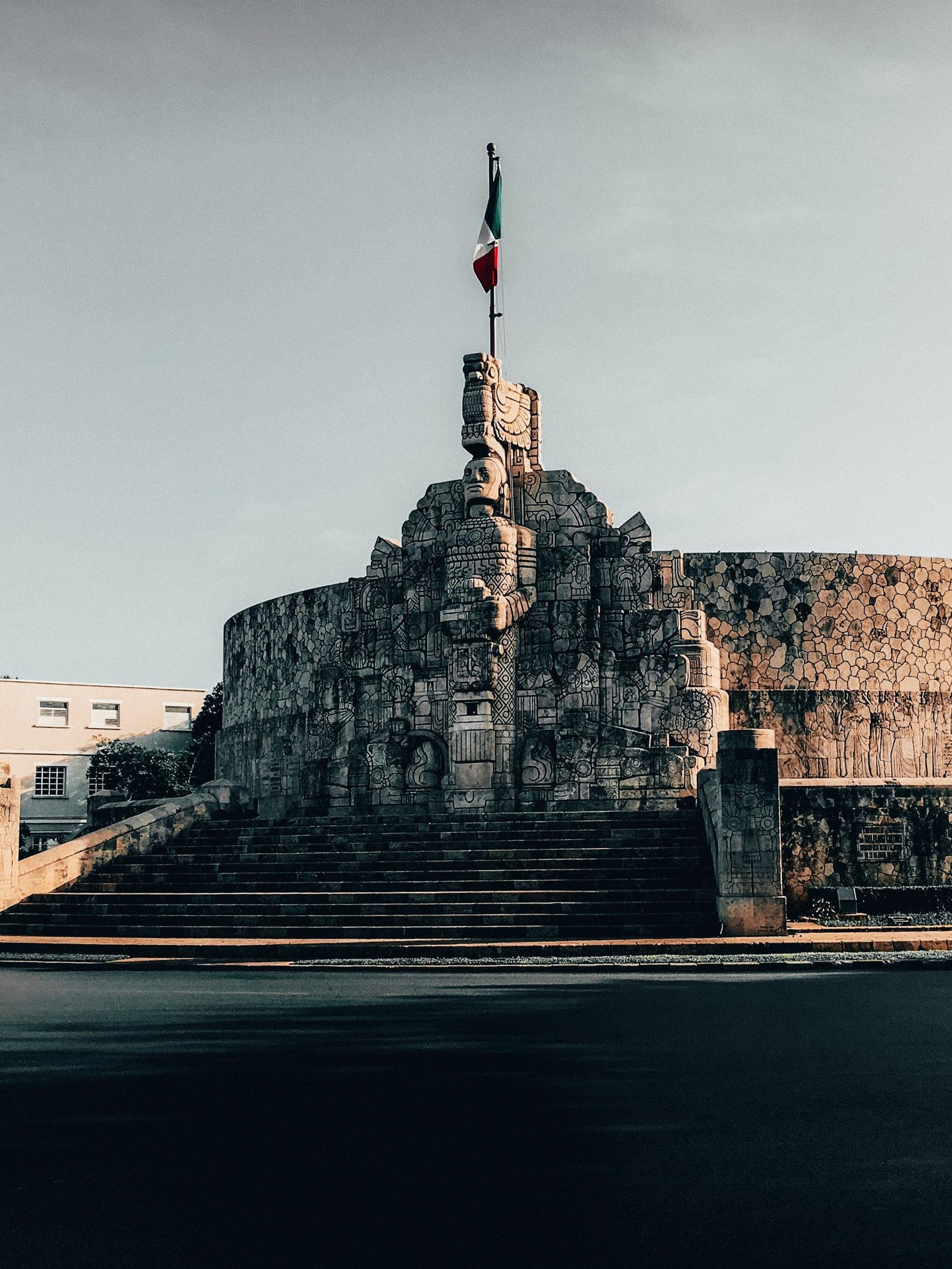 After enjoying Mérida en Domingo, head over to the Paseo de Montejo to rent a bike and take a ride down this historic avenue. Each Sunday, the city closes it to cars, so you'll only see bicycles on the road. There are several places to rent bikes on either end of the avenue, and the rates are affordable, at about 200 pesos ($10) for the entire day.
The Paseo de Montejo is also where you'll find most of Mérida's famous museums, including the Cacao Museum, the Anthropology and History Museum, and many others (see below). There are also some incredible restaurants along the avenue and plenty of shopping. It's fun to bike down the avenue first, and hit up all the different places afterward.
6. Take a night tour of Méridá's underground treasures
Mérida is home to a network of secret underground tunnels that were used during colonial times to communicate between churches and government buildings. These tunnels are found underneath the most bustling parts of the city and connect some of Mérida's most important buildings.
To tell the story of the tunnels, Noche de Leyendas puts on a theater production and tour of the tunnels, which is both hilarious and informative. The tour starts in front of the main cathedral in the Plaza Grande, where you can purchase your tickets. Make sure to check the schedule and reserve your spot on the Noche de Leyendas Facebook page beforehand. Tickets cost 150 pesos ($7.50), and shows typically run every Friday and Saturday from 7:00 to 8:30pm.
The tour is in Spanish, though, so if you don't understand the language, I suggest bringing someone along who can translate. However, I have seen non-Spanish-speaking visitors have a grand time on the tour, apart from not being able to understand what was said, since it's an entertaining show that can be enjoyed by anyone.
7. Explore the Lucas de Galvez Market
If you want to get to know the real Mérida, check out the Lucas de Galvez Municipal Market. This gigantic market has everything from local fruit and veggies to hand-embroidered blouses. The main entrance will take you through some food stalls, fruit and vegetable stands, and a few places where you can buy local honey and spices. The prices here are significantly cheaper than other places in the city.
A trip up to the second level will take you to a section of the market, where you will find handmade hammocks, embroidered textiles, leather shoes, and much more. You could spend hours just perusing through and looking at everything.
The municipal market is often my first stop when I get to a new place, because I feel like it gives me a full picture of what the town is all about. It's a great place to start a conversation with a local, get an idea of what foods I need to try while I'm there, and see all the handmade goods. Because this is where locals come to do their shopping, it's much more of an authentic, non-touristy picture of the city.
8. Dance the night away at Noche Mexicana
Every Saturday night at Parque Santa Ana, the city hosts a street festival called Noche Mexicana, which includes food stands, handicrafts, and live music. There is a stage where dancers perform traditional dances in stunning costumes and cumbia bands play Mérida's favorite musical style.
If you're feeling particularly festive, get up and dance to the cumbia music. You'll see people young and old dancing together to the beat. Cumbia is one of the easier dance styles from Mexico, so it's a good one to try out. The music usually starts around 9pm, and the festival is free, making it easy to pass through for as much or as little time as you'd like.
9. Take a cooking class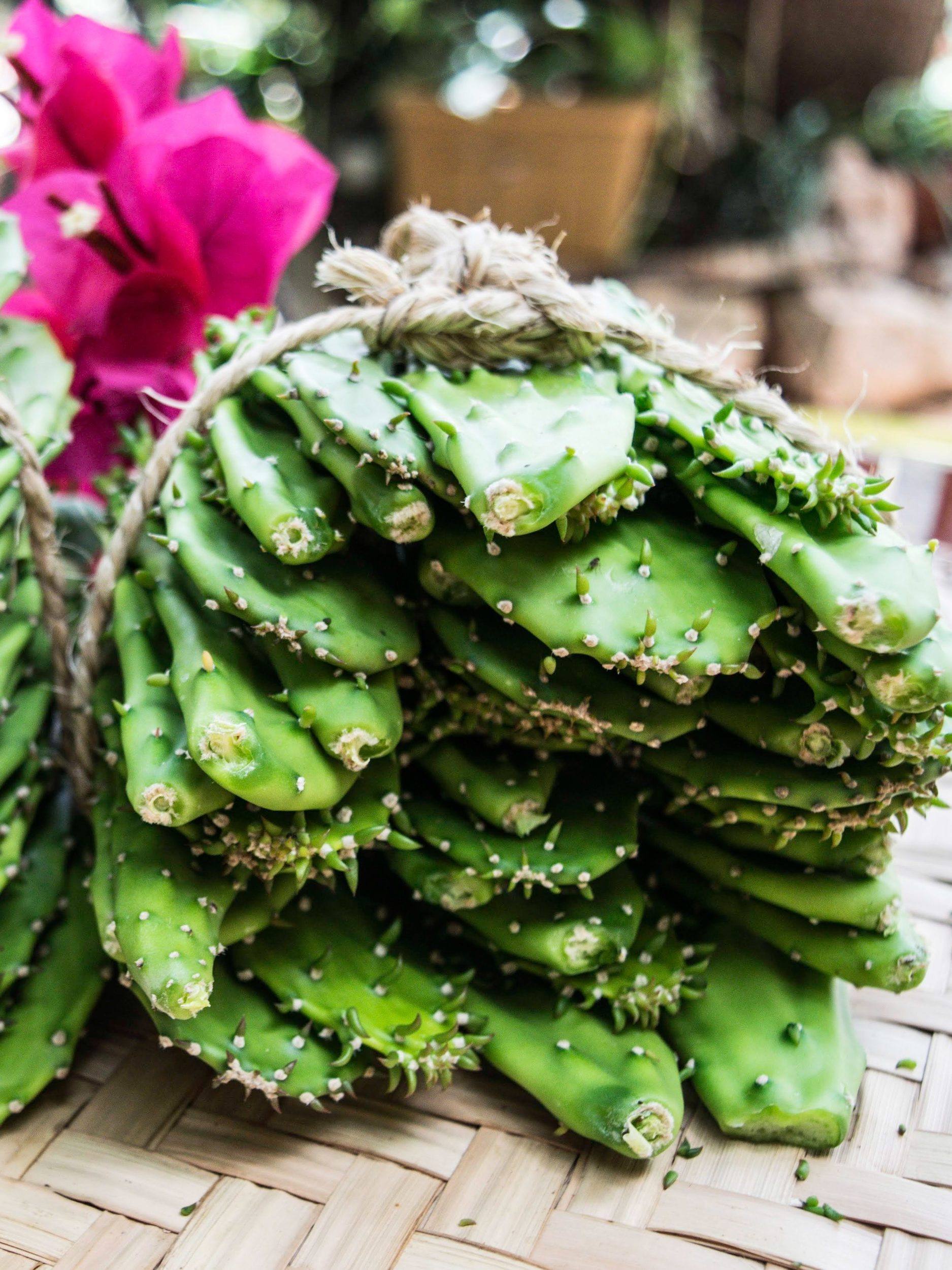 The gastronomy of Mérida is honestly one of my favorite things about this magical city. The flavors are bold, and Yucatecan food often includes combinations that are unexpectedly delicious. To learn more about the area's ingredients and cooking techniques, consider taking a cooking class while you visit.
This cooking class from GetYourGuide begins in the Plaza Grande and includes a shopping trip to the Lucas Galvez Market, where guests can learn about what goes into each dish. The guide provides an in-depth explanation of the local traditions and customs around the food while you prepare it. After all, one of the best ways to learn about a new culture is through the food.
Cenotes
Mérida is located in the heart of the Yucatán Peninsula, and therefore it has a wealth of cenotes (limestone sinkholes) in and around it — there are literally thousands of them throughout the region. Some are open and take on the appearance of a sunken pond. Others are closed and appear more cave-like. Both are beautiful and have been sacred sites for the Mayan people for centuries.
All of these cenotes are accessible by car if you decide to rent one while you visit Mérida. If not, you can access many of them on a tour or via public transportation. Don't miss these amazing natural wonders:
10. Cenote Suytun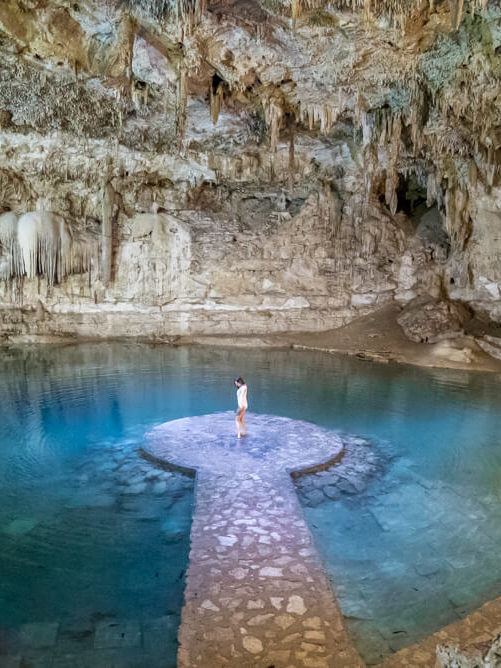 This cenote is partially closed, with a small hole at the top, which lets in an epic ray of light during the day. Directly under the light is a round platform, which makes for some incredible photos, as you can see above. Suytun is great for swimming and relaxing along the water's edge.
You can reserve tickets ahead of time on the Suytun website. Tickets are 150 pesos ($7.50), but occasionally there are discounts if you reserve beforehand. Suytun is located about 2 hours from Mérida by car. You can also take an ADO bus from Mérida to Valladolid, which takes about 2 hours and 15 minutes. From Valladolid, you can take a 15-minute taxi ride to Suytun for about 100 pesos ($5). You might have to negotiate the price with the driver, but it shouldn't cost any more than 150 pesos ($7.50).
11. Cenote X'batun
X'batun is an open cenote with trees growing through the rock walls and lily pads floating in the water, plus incredible scenery around it.
The draw of X'batun is its spectacular snorkeling and diving. At nearly 65 feet at the deepest part, this cenote is ideal for exploring underwater; there is a subaquatic cave that you can only access by diving. Even if you're not into diving, it's a great place to escape the Mérida heat, because cenotes remain quite cold due to the underground rivers that circulate the water.
It is located on a dirt road near another cenote, Cenote Dzonbakal, and you can easily visit both of them in the same day. There are bikes available to rent at the beginning of the dirt road, which you can use to explore the area.
X'batun can be found near the old San Antonio de Mulix cacao plantation, about 1.5-2 hours south of the center of Mérida by car. There aren't any public transport options that take you directly to the cenote, but you can easily hire a taxi for the day for 500-600 pesos ($25-30). The entrance fee at the cenote is 50 pesos ($2.50).
12. Cenote Noh Mozón
This gorgeous cenote is one of Mérida's best-kept secrets. It is open at the top, and the water can be reached by climbing down a set of wooden stairs. From the platform below, you can swim in the open part of the cenote, or venture to the cave-like edges. At depths approaching and even surpassing 100 feet deep in spots, it is perfect for a scuba dive, with secret caves below the surface.
Noh Mozón is one of the more remote cenotes near Mérida. In fact, you'll have to drive for about 30 minutes on a dirt road to reach it. You'll encounter three different gates that you'll have to open and close behind you along the way too. Don't worry — they're just to keep animals out.
Renting a car is the best way to reach this cenote, as there are no public transit options to get there. (You could convince a taxi driver to take you, but you might end up paying up to 1,000 pesos ($50) to do it.) The small village of Pixyah is the gateway to the area where Cenote Noh Mozón and a few others are located. Once you pass through the town, you'll be on your way to the cenote. The entrance fee is 50 pesos ($2.50), and you can rent life vests there.
13. Cenote Yokdzonot
This cenote is much more than just a beautiful watering hole. It is operated by a majority women's collective from a nearby community. They use tourism as an empowerment tool, which is quite badass if you ask me.
Yokdzonot is mostly frequented by locals, with a few tourists sprinkled in the mix. I like places like that, because it creates a lot of opportunities to connect with people, and the overall vibe is much more down to earth.
The cenote itself is open, with plenty of trees and vines around it. On the property, you'll find cabanas and a restaurant that serves delicious traditional Yucatecan cuisine. There's also a zipline over the cenote, and you can even rappel down the rock walls. There is camping available at the site as well, which makes it a great spot to stay if you're visiting nearby Chichén Itzá.
Cenote Yokdzonot is about 1 hour and 15 minutes from Mérida, and 20 minutes from Chichén Itzá. Its location is perfect for a post-ruins dip on your way back to Mérida. You can get there very easily by car, as it isn't far from the highway. If you're using public transportation, take the Chichén Itzá ADO bus from Mérida and get off in Libre Unión. From there, you can easily catch a taxi to the cenote.
Museums
14. Gran Museo del Mundo Maya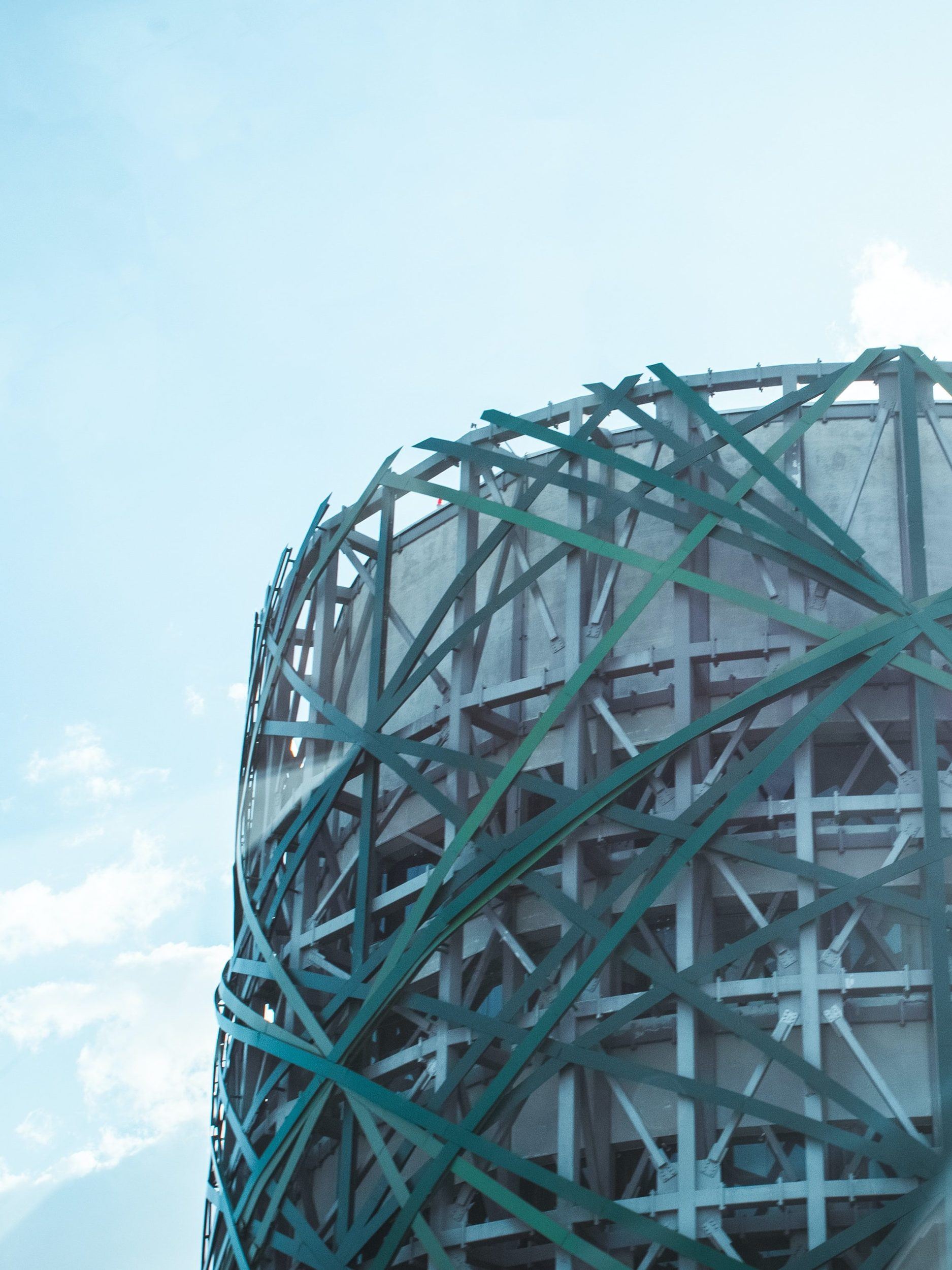 If you are thinking about checking out any of the nearby archaeological sites, make the Gran Museo del Mundo Maya a priority before you embark on your explorations. The museum offers an incredible journey through time, beginning in the earliest days of the Mayan civilization. You can learn about the cities they built, their ancient traditions, and much more. There is a wealth of information there that can enhance your experience at the ruins and provide some much-needed context.
As you get further into the museum, you'll learn about the Spanish conquest, the Caste War, and the impact of colonization on the Mayan people. It sheds light on the lasting impact of colonization, which is hugely important for conceptualizing the resilience of the modern-day Mayan community. The museum also showcases modern Mayan people and how their culture has changed over time.
The Gran Museo del Mundo Maya is open from Wednesday to Monday, 9am to 5pm. Entrance costs 150 pesos ($7.50). There is free entrance for Yucatán residents on Sunday, so avoid going on that day if you can, as it's much more crowded. Parking costs 20 pesos ($1) for 3 hours, which is about the amount of time you can plan on spending inside the museum.
15. Museo Regional de Antropología e Historia
This must-visit museum is housed in Palacio Cantón, which was built in the early 1900s. The architecture is a mix of Classic, neo-Classic, and French Baroque styles. Along the Paseo de Montejo, you'll see other buildings with similar architecture, many of them also housing museums.
Just like the Gran Museo del Mundo Maya, the Anthropology and History Museum has a wealth of Mayan artifacts that help shed light on the ancient civilization and its development over time. The museum has a particularly impressive collection of Mayan hieroglyphic artifacts, including stone carvings and ancient texts. There are also several paintings that depict different scenes relevant to the pre-Hispanic civilization in modern-day Mérida.
Admission to the Regional Anthropology and History Museum is 60 pesos ($3) It's free on Sundays for Mexican nationals, which means it's also more crowded that day. You can spend 1-2 hours in this museum, depending on how much time you want to spend reading all the placards.
16. Museo de la Gastronomía Yucateca
If you get as excited about food as I do, you'll fall in love with the Yucatecan Gastronomy Museum. It's more than just a museum where you can learn about regional cuisine, though. It's also a restaurant that serves some of the best traditional Mayan dishes in the entire city.
The connection between food and culture is undeniable. This museum demonstrates how different aspects of the Mayan culture have influenced the present-day cuisine of the Yucatán Peninsula. You'll be able to eat and learn, learn and eat. Reserve your table on MUGY's website to see (and taste!) for yourself.
Where to Stay in Mérida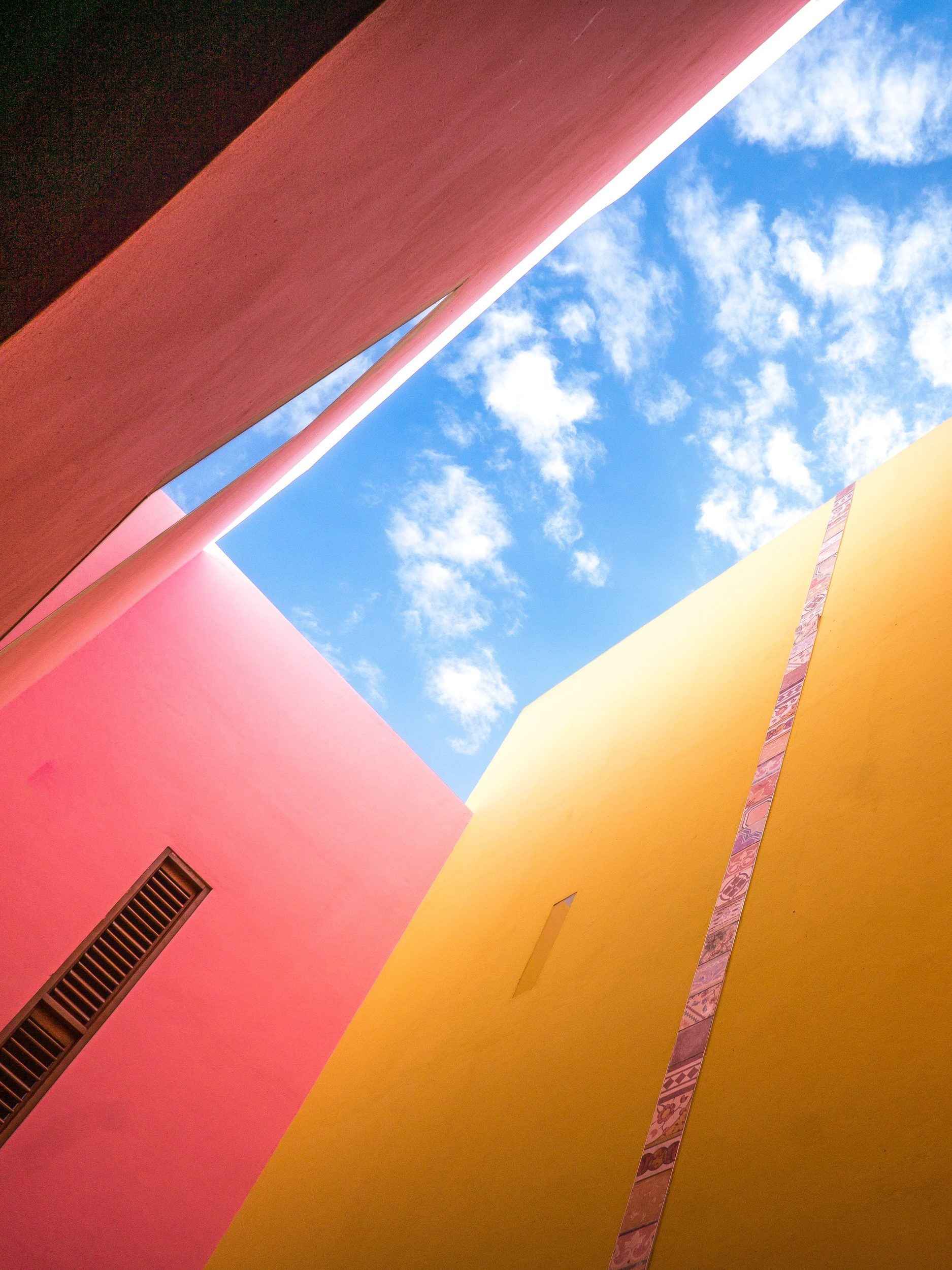 Mérida is quite a large city geographically. However, most of the main tourist attractions tend to be concentrated in two adjacent areas: the Centro Histórico and the Paseo de Montejo. For that reason, both neighborhoods are the best places to stay.
Centro Histórico
Budget: Hostal Boutique Casa Garza is a beloved backpackers spot and has all the charm of any boutique hotel, at an accessible price. They have dorms and private rooms, plus a sizable kitchen and plenty of communal spaces, including a pool!
Mid-range: Kuka y Naranjo is absolutely adorable. Just a couple blocks from the Plaza Grande, this hotelito cultural has vintage touches scattered throughout, alongside eclectic décor. The whole hotel is brilliantly designed and is known for having hospitable staff.
Luxury: Viva Mérida Hotel Boutique is just a few blocks from the Plaza Grande and is one of the top-rated places to stay in the area. It has a cool mix of colonial architecture with modern boho style.
Paseo de Montejo
Budget: Hostik is a hip hostel that has both dorms and private rooms. It embraces the classic Yucatecan inside-meets-outside vibe that you'll see in a lot of buildings in Mérida, with courtyards and breezy outdoor hallways. It has free breakfast, a rooftop patio, and a swimming pool.
Mid-range: Casa Tavera is known for its stunning architecture and colorful tiles throughout the hotel. At just a block away from the beginning of the Paseo de Montejo, the location is perfect.
Luxury: Rosas & Xocolate Boutique Hotel + Spa is located right along the Paseo de Montejo and includes two colonial mansions that have been renovated into a chic and colorful hotel.
How to Get to Mérida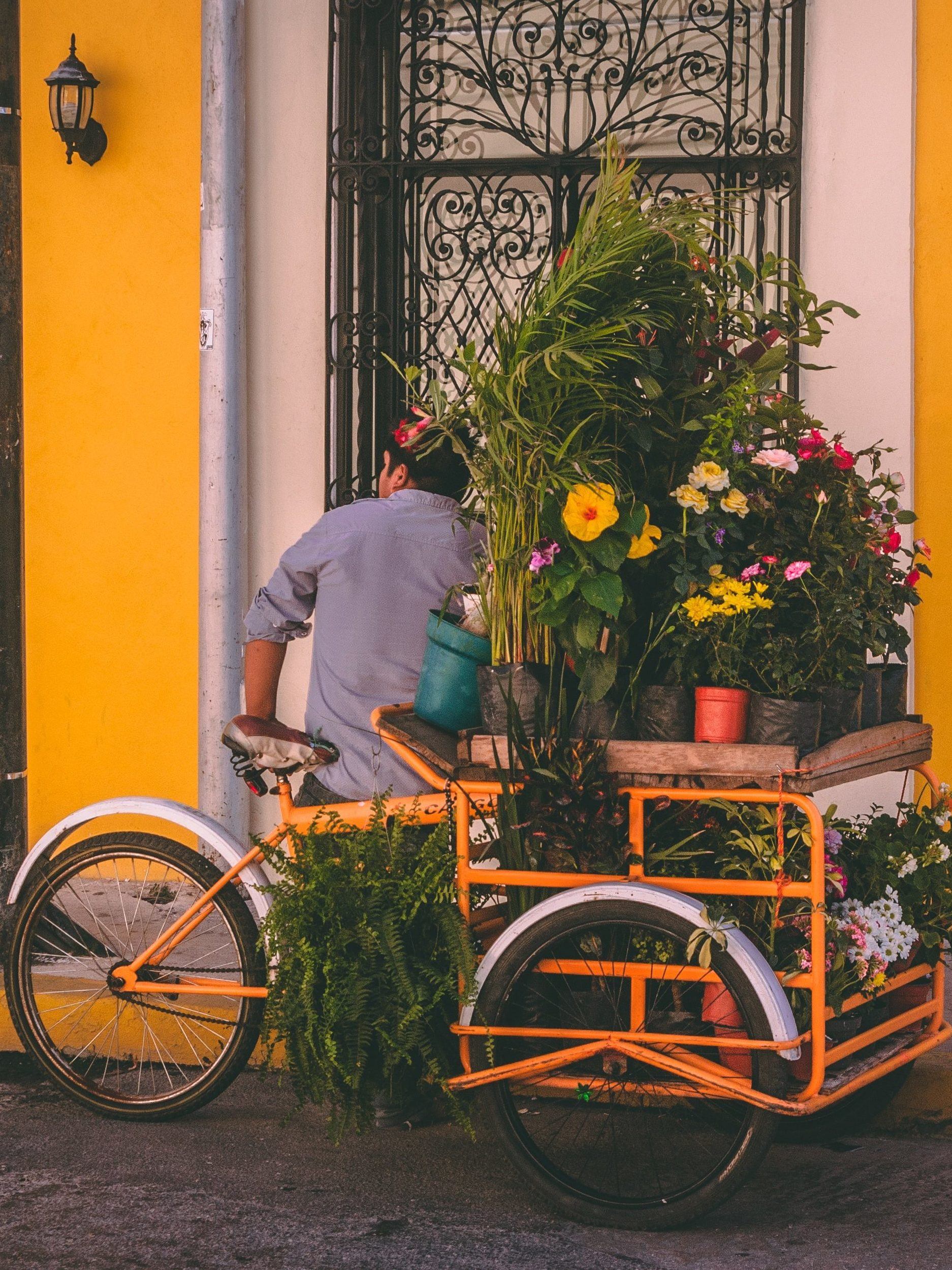 Mérida has an international airport, which is quite small and might require a transfer to fly into, because flight options are limited. Since flights directly into Mérida are sometimes a bit more expensive than flights to Cancún, some visitors opt to fly to Cancún instead and take an ADO bus from the Cancún airport to Mérida. The bus trip only takes about 4 hours, and this method is almost always cheaper than flying directly into Mérida.
I always use Skyscanner to find the best options for flights. If you do want to fly directly into Mérida, keep in mind that you will most likely have a layover in Mexico City.
Pin me for later: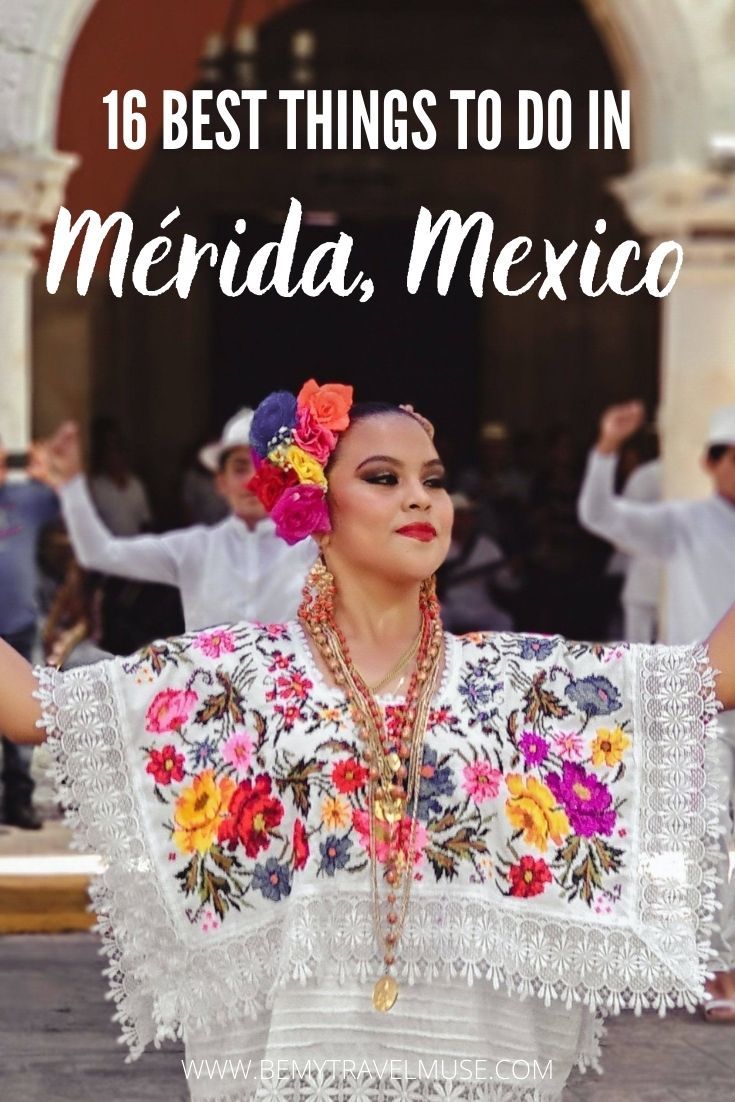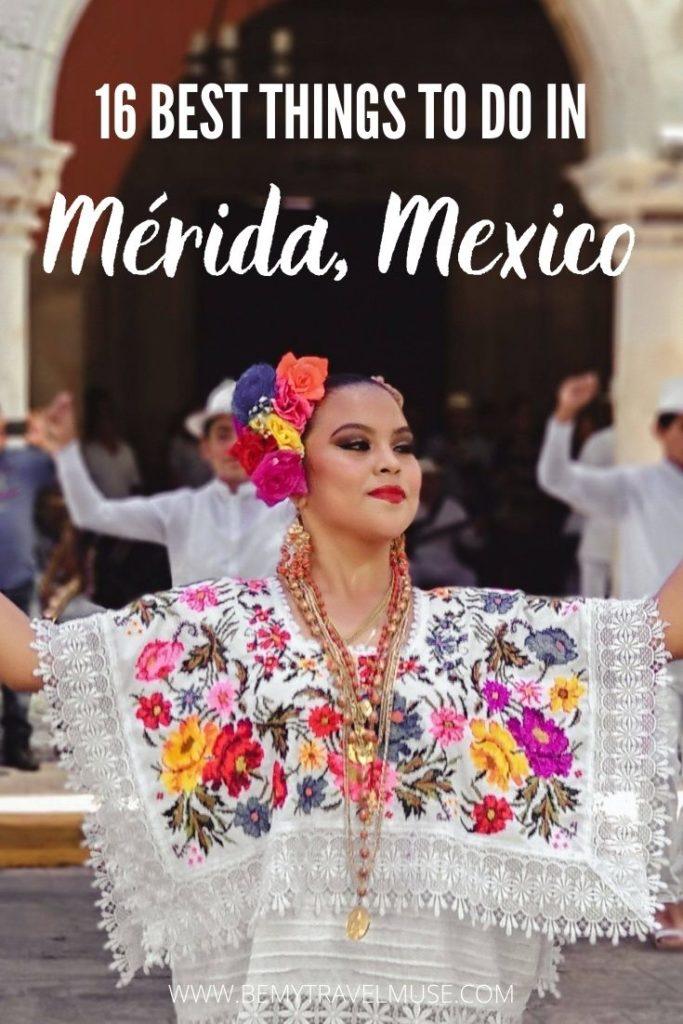 Map
I don't blame you if you're ready to pack your bags and get to Mérida as soon as possible. As it's known as one of the safest and culturally rich cities in the country, this charming place is definitely one of the best to visit in Mexico. If you can handle a bit of heat, you'll have no problem spending hours walking the streets and exploring everything the city has to offer.
About the author: Emily is a Mexico travel enthusiast based in San Cristóbal de las Casas, Chiapas. She is a part-time freelance writer for BMTM and part-time doula.