This post was written by Emily Becker, a Mexico-based freelance writer for BMTM.
I get asked this question a lot. Whether it's my friends who are planning to visit the Riviera Maya or my concerned family members, there seems to be general doubt about how safe it is to visit Playa del Carmen as a solo female traveler.
Before I get into the ins and outs of this topic, I want to preface it by saying that I have been to Playa del Carmen more times than I can count, and nothing horrendous has ever happened to me. I know that other travelers have not been so lucky, though.
There are many factors that go into staying safe in Playa, and I hope to share some tips while also debunking common misconceptions. After all, risks exist everywhere, and the more we learn and prepare ourselves, the better off we are.
Here is my take on traveling to Playa del Carmen safely as a solo female traveler:
What Not to Do in Playa del Carmen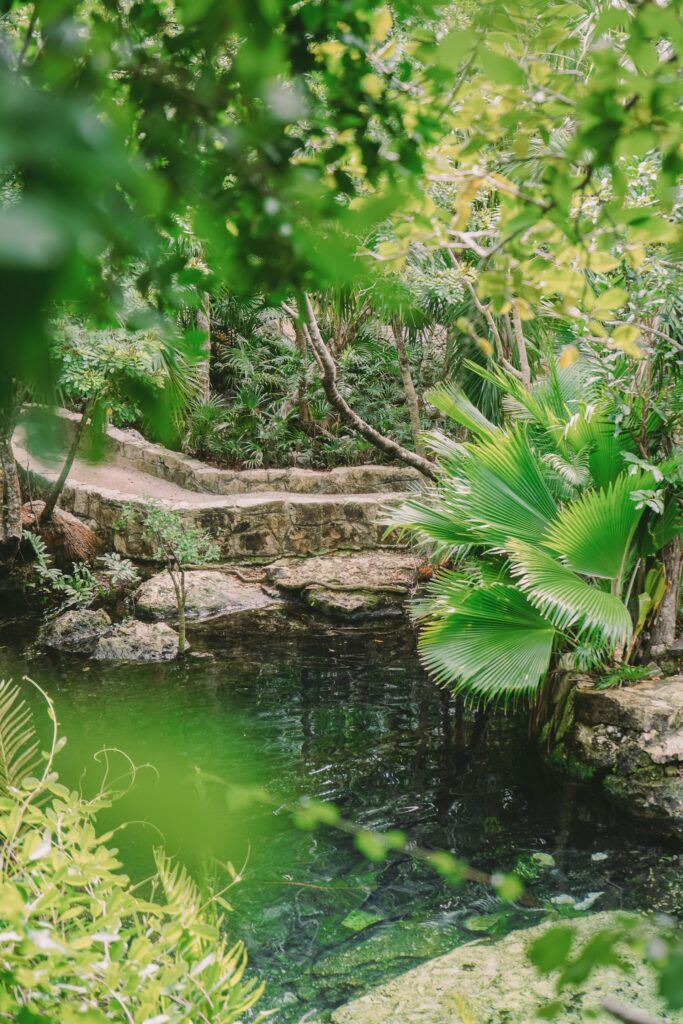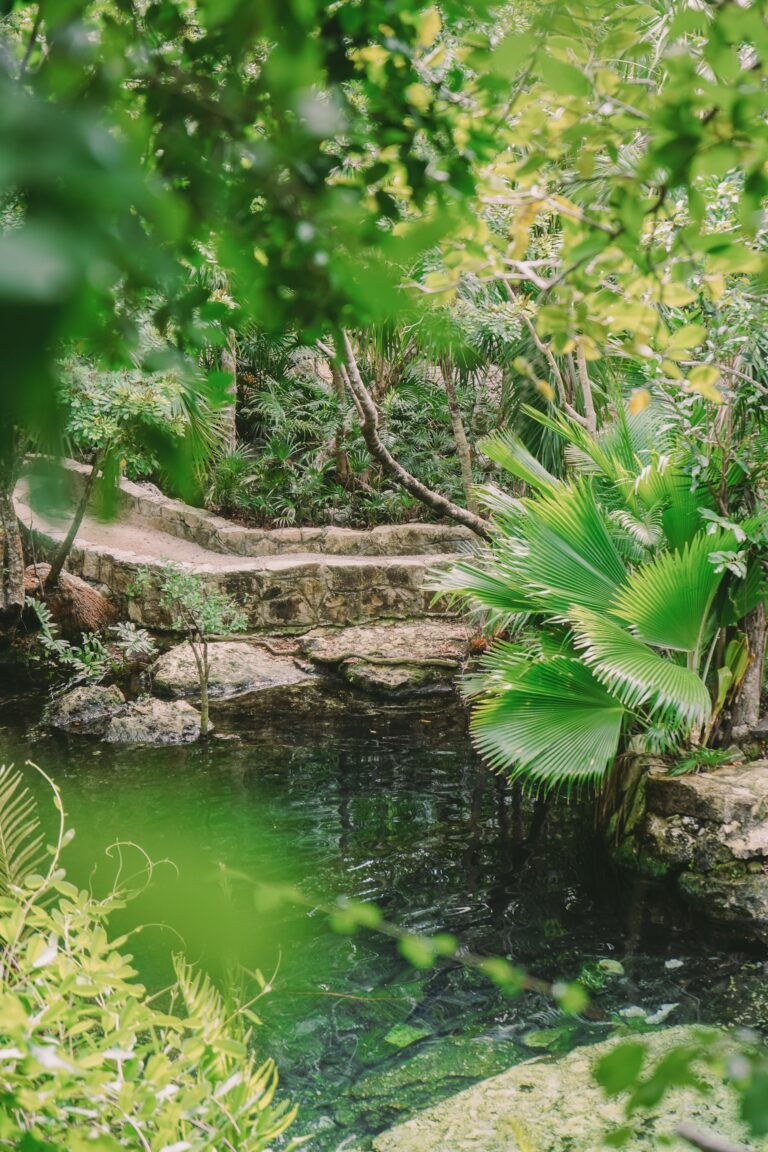 DON'T go out to parties alone
There is a heavy clubbing scene in Playa del Carmen, which is probably why a lot of people choose it for their Mexican beach vacation. While it may look like all glitz and glamour from the outside, there is a seriously dark underbelly to the party scene in Playa. I'm not saying it's inherently dangerous to partake in it, but definitely don't venture to any of the big clubs or parties in Playa alone.
A great alternative to partying in Playa by yourself is taking a dance lesson in a group setting instead. I love to dance, and usually the only reason why I go to parties anyway is to dance the night away. If you're like me, taking a dance lesson instead of going to a sweaty club is much more enjoyable — and safer!
DON'T get carried away with drinks
It's common practice in Playa del Carmen that club promoters will find groups of ladies and offer them free bottle service, just to have more women in the club. While it might be enticing to take advantage of free drinks, just be aware that the motivation for this is to get more people in the club in general. (And if you do accept the free booze, remember that they will ask for a tip.)
Playa del Carmen is not the place to lose control, as it's not a safe place in general to be walking around late at night, even if you have company. There are pickpockets waiting to take advantage of drunk tourists, so having a grasp on your five senses is the best way to avoid being robbed.
If you do drink, just remember to alternate cocktails with glasses of water. Stay hydrated, and check in with a friend every once in a while to make sure you haven't crossed your own boundary.
DON'T partake in recreational drugs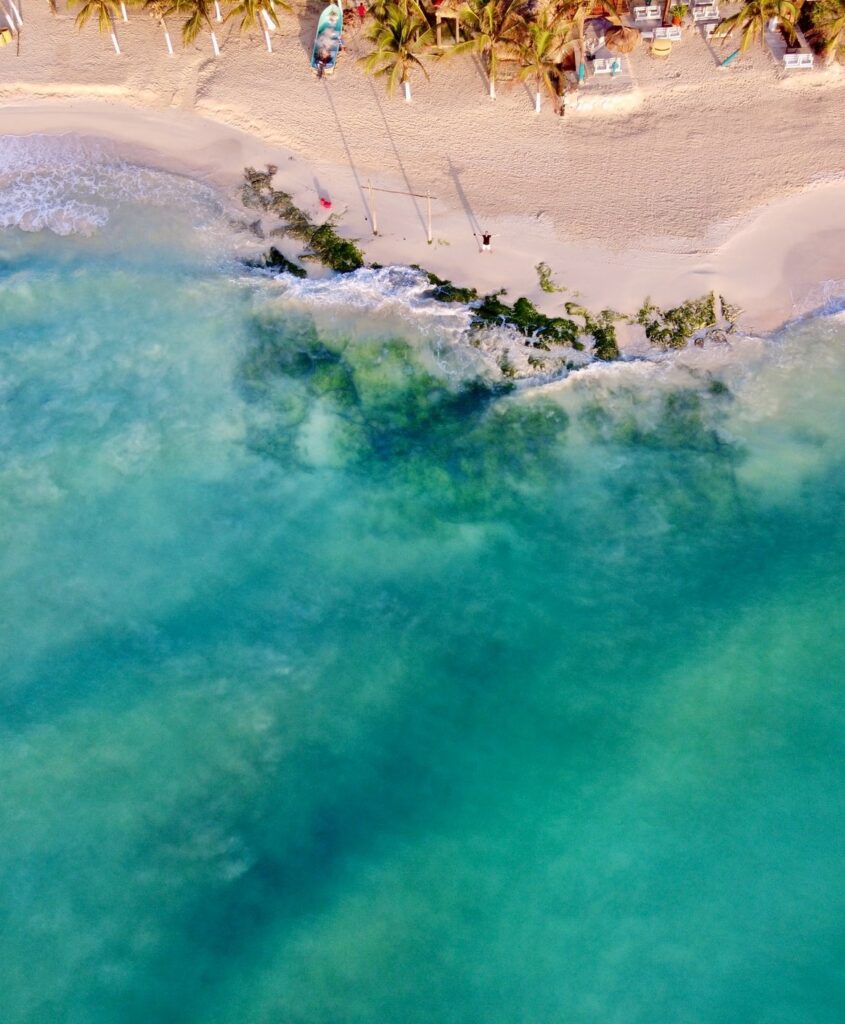 The reality in Playa del Carmen is that there exists a great deal of cartel violence. However, if you don't buy or use drugs, there's no reason why you would be a victim. This problem probably wouldn't exist if there weren't a strong market for recreational drugs in Playa.
If you go out at night, you will likely have at least one person in the street, outside a bathroom, or in a bar offer drugs to you at some point. Just say no and walk away.
DON'T hail cabs late at night
Cab drivers in Playa have a bad reputation for harassing women, refusing to take patrons where they have asked to go, and even kidnapping in some cases. Of course this is not true for all cab drivers, but why risk it?
To avoid hailing a random cab at night, use WhatsApp Taxi instead. There's no Uber in Playa del Carmen, so this is the safest option. All you have to do is send a quick message to the Whatsapp number, let them know where you are, and they'll send a reliable driver to you.
DON'T use ATMs that aren't in a bank
Throughout Playa del Carmen, you'll see random ATMs along the street. These are not monitored, so using them can make you an easy target for theft. Only use ATMs that are attached to a bank where there are guards and/or cameras.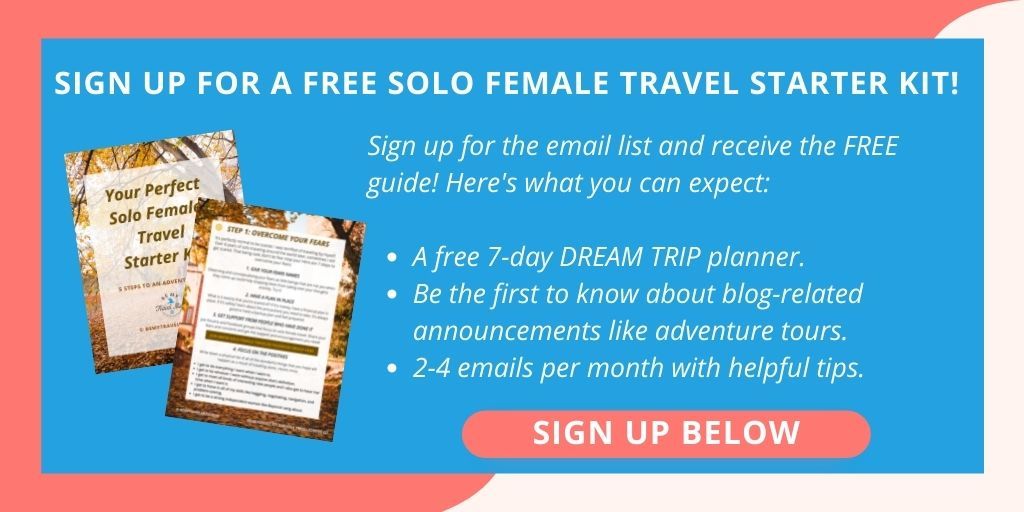 DON'T buy into scams
Especially on the main walking street, Quinta Avenida, there are plenty of people who may try to scam you. One popular one is that shop clerks will approach tourists, claiming to recognize them from their hotel. Then they will lure said tourist into their overpriced store and pressure them to buy something for an outrageous price. Just say "no, gracias" and move on.
Best Practices for Staying Safe in Playa del Carmen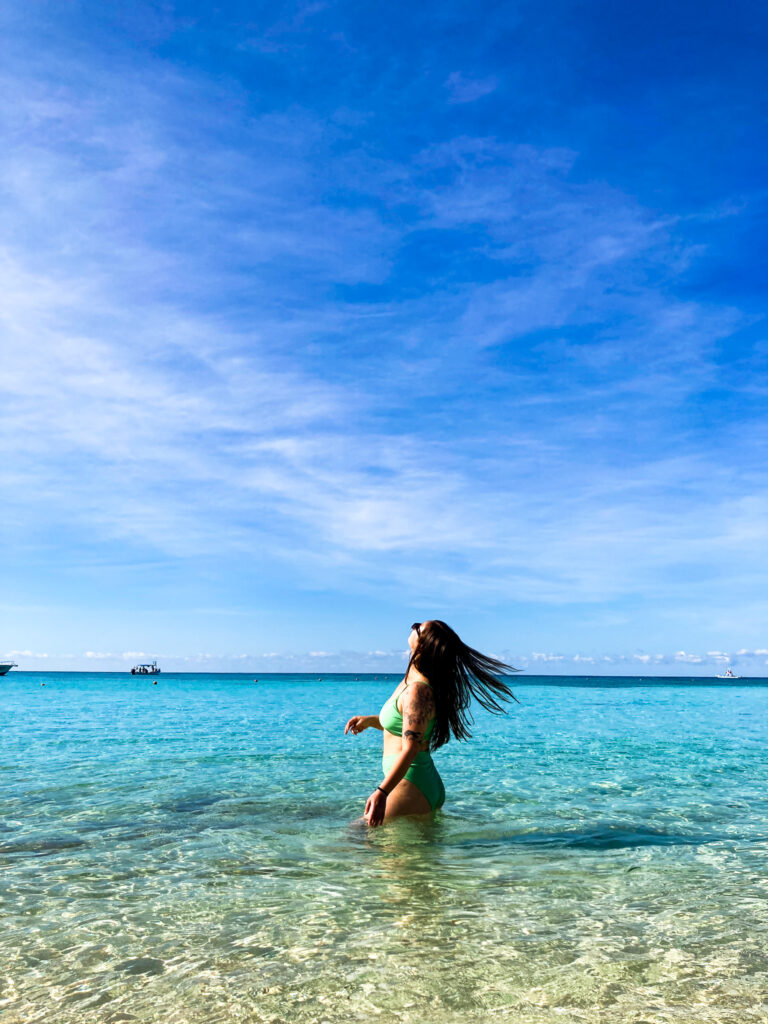 Go out in a group…
If you want to make friends and have a fun time out in Playa, consider staying at a hostel and going out in a group as opposed to going alone. Make sure that you have at least one person in the group that you trust. I always try to find a buddy who is down to leave the party when I'm ready to go home.
…or just stay in
There's nothing wrong with visiting Playa del Carmen and staying in at night. Treat yourself to a nice meal, have a stroll down Quinta Avenida, and head back to your place for a quiet evening away from the crazy party scene. My favorite nights in Playa have been spent reading in a hammock poolside, if I'm being totally honest.
Lock your valuables in a safe place
Don't bring your valuables out with you. Whether you're headed to the beach for the day or to dinner in the evening, do not bring all the cash you have with you. There are many pickpockets roaming the streets and beaches of Playa del Carmen, waiting for the opportunity to snatch your cash and/or valuables.
Share your location with a friend
Find a trustworthy friend at home who you can share your location with while you're traveling. That way, if you're in trouble, at least there is somebody who knows where you are and can check in with you. This is a great way to maintain some peace of mind when traveling solo in Playa del Carmen, because you know that there's at least one person who has your back.
Rent a car through a reputable company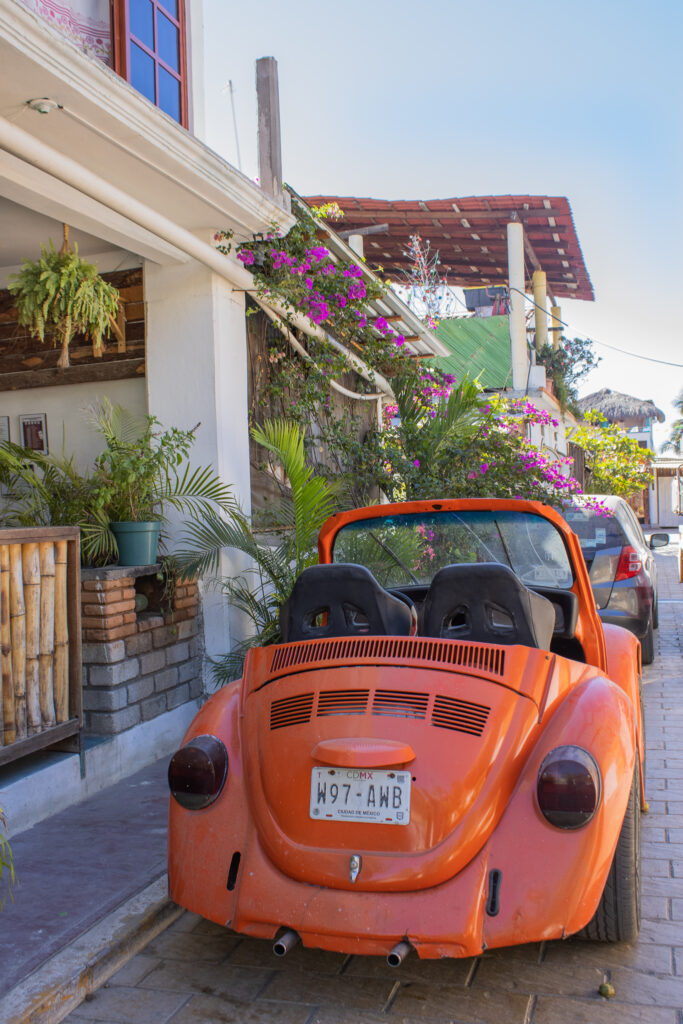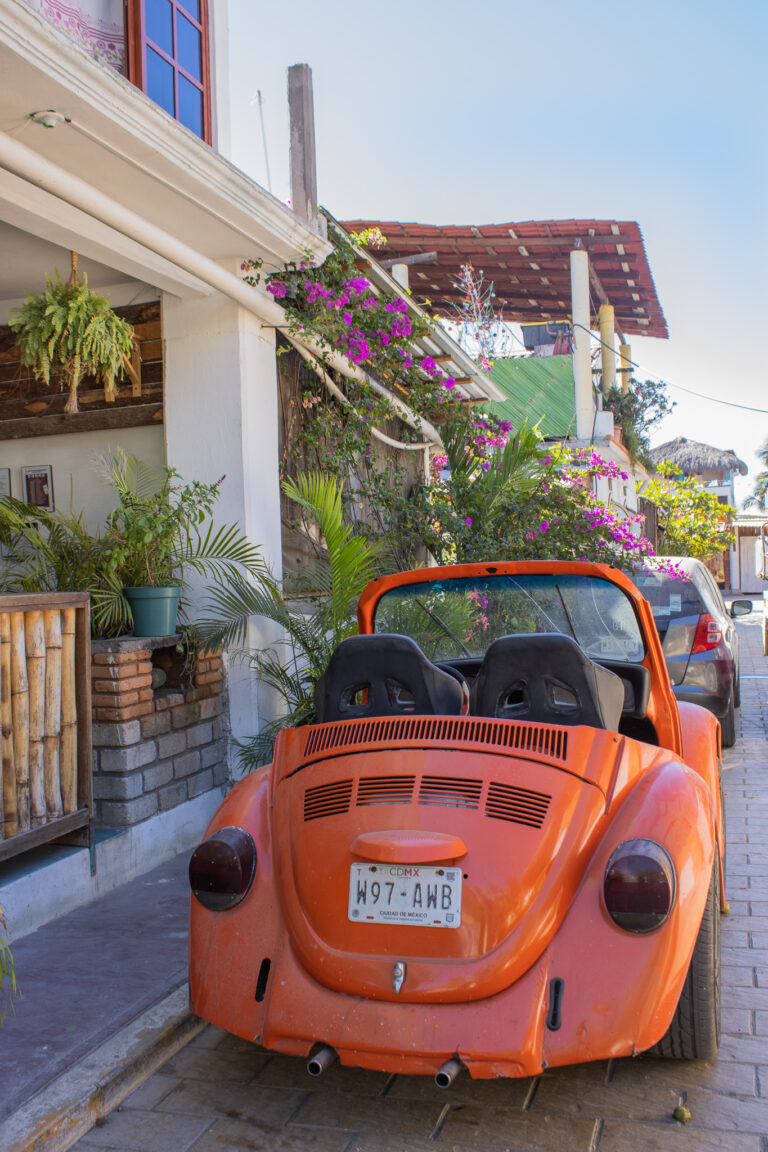 If you decide to rent a car in Mexico, make sure it's only through a reputable company. There are scams on the Riviera Maya in which sketchy companies try to get customers to pay for damages that they didn't inflict on the vehicle. I recommend using Discover Cars for international rentals because you can see customer reviews and compare prices easily.
Dress down
Wearing designer clothing and flashy jewelry may make you a target for theft in Playa del Carmen, just like other places in Mexico and around the world. Being a beach town anyway, people dress pretty casual in Playa, so wear clothes that are comfortable to you and leave your expensive accessories at home.
Stick to the main streets
If you don't have a strong grasp on how to get around Playa del Carmen, there's nothing wrong with staying in the main tourist areas. After all, most of Playa outside of the beachside downtown area is pretty residential, and everything you could want or need is within just a few blocks. If you already know where you're going, go for it. But wandering around the streets of Playa aimlessly isn't a great idea — plus there really isn't much to see.
Have an open mind
Too often people think that the only thing to do in Playa del Carmen is go out to the bars at night. That couldn't be further from the truth! In Playa there are some neat places to check out, like Playa Esmeralda, which has a huge cenote that opens up to the ocean. Plan your days with activities that you are excited about, and you won't feel like you're missing out on the nightlife scene.
For more ideas, check out this travel guide to Playa del Carmen.
Pin me for later: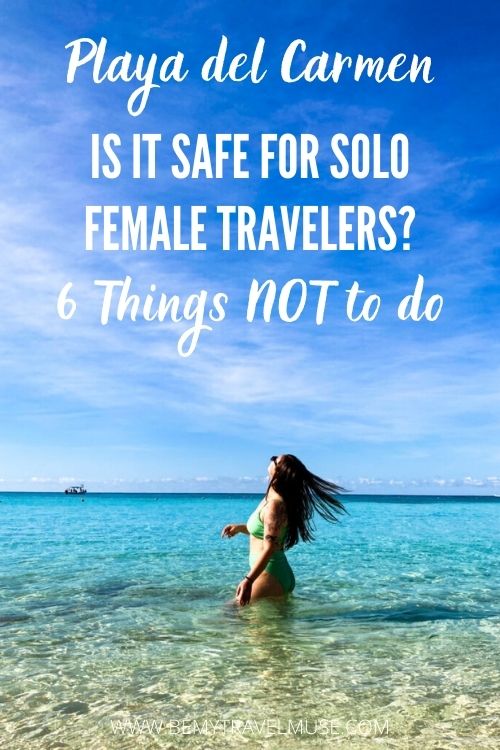 Just like any other travel destination, the answer to "Is Playa del Carmen safe?" is complicated. Yes, you can easily visit as a solo female traveler and have a wonderful and safe time. And yes, there are risks and things to look out for. I hope this helps us all embark on new adventures — to Playa del Carmen and beyond — with the tools we need to stay safe and enjoy the journey as much as possible.
Do you have any expert advice on staying safe in Playa del Carmen? Let us know your tips!