So you've just had the trip of a lifetime and as you sort through the thousands of photos you took, you realize that you want to really make them pop this time. You want to post photos that make people say, "wow!" and to have something beautiful to print out and frame, or to look back on in 20 years fondly.
The key to that, so often, is in the editing: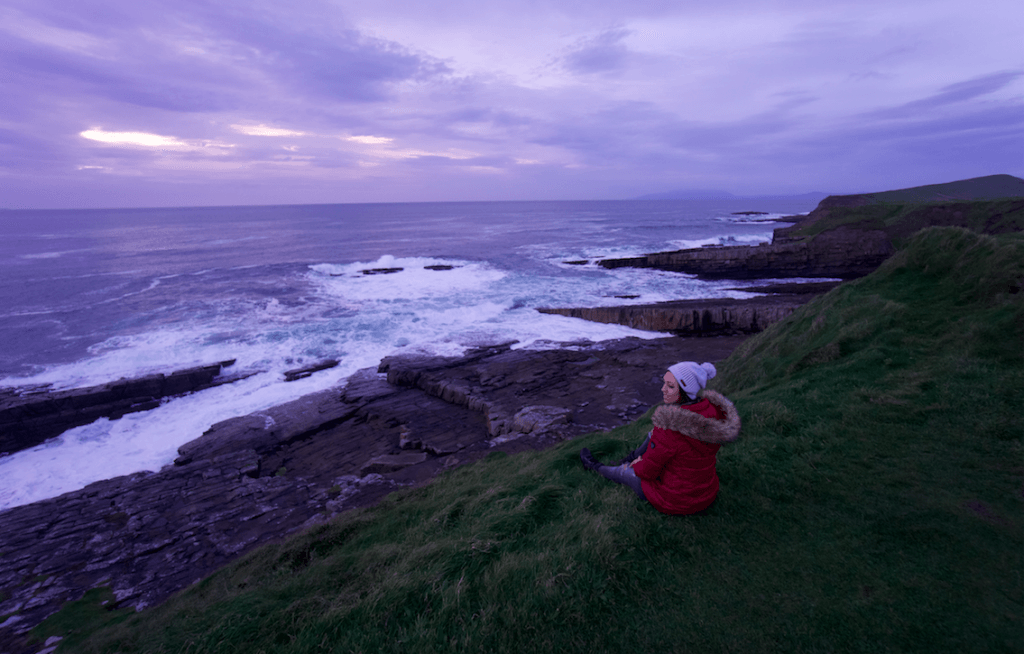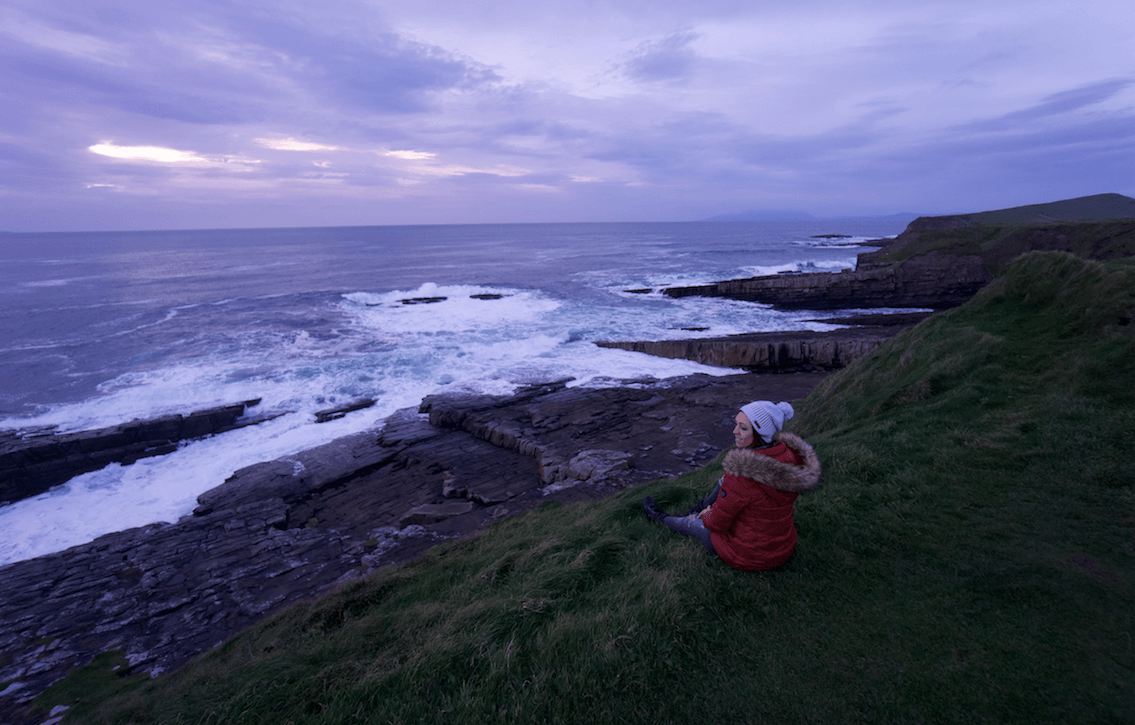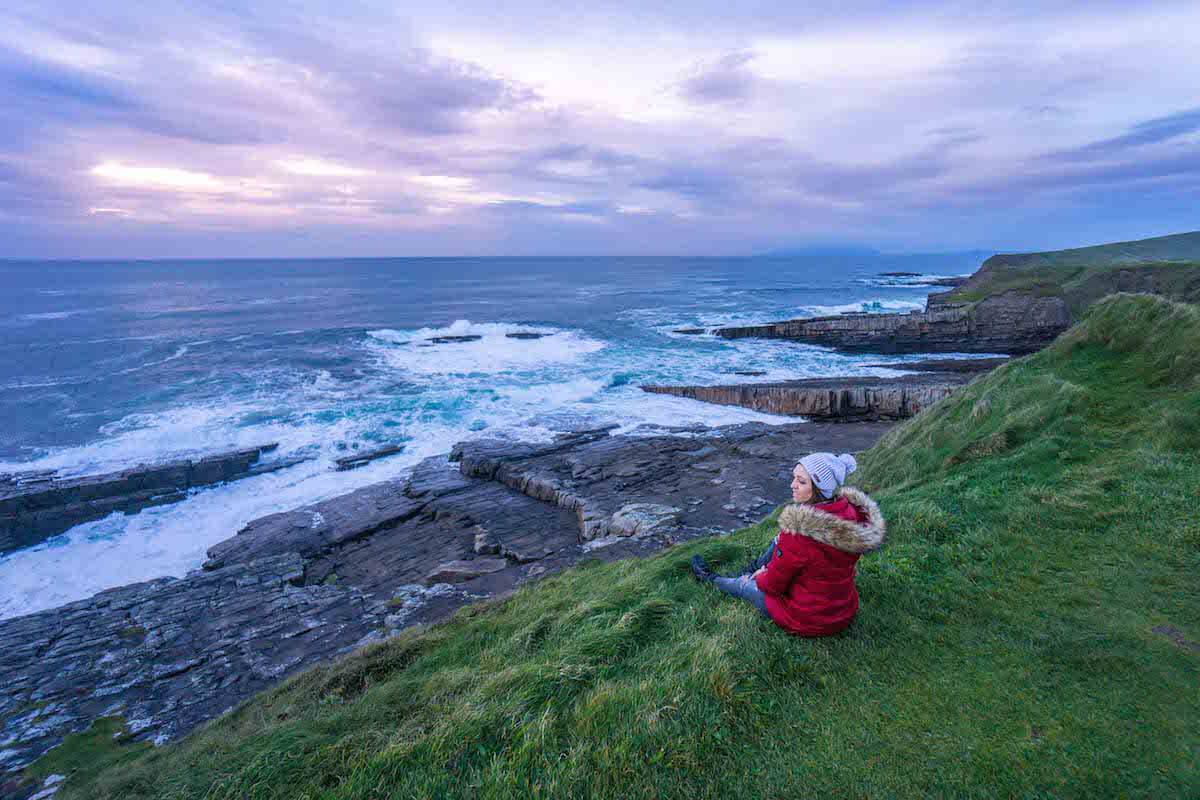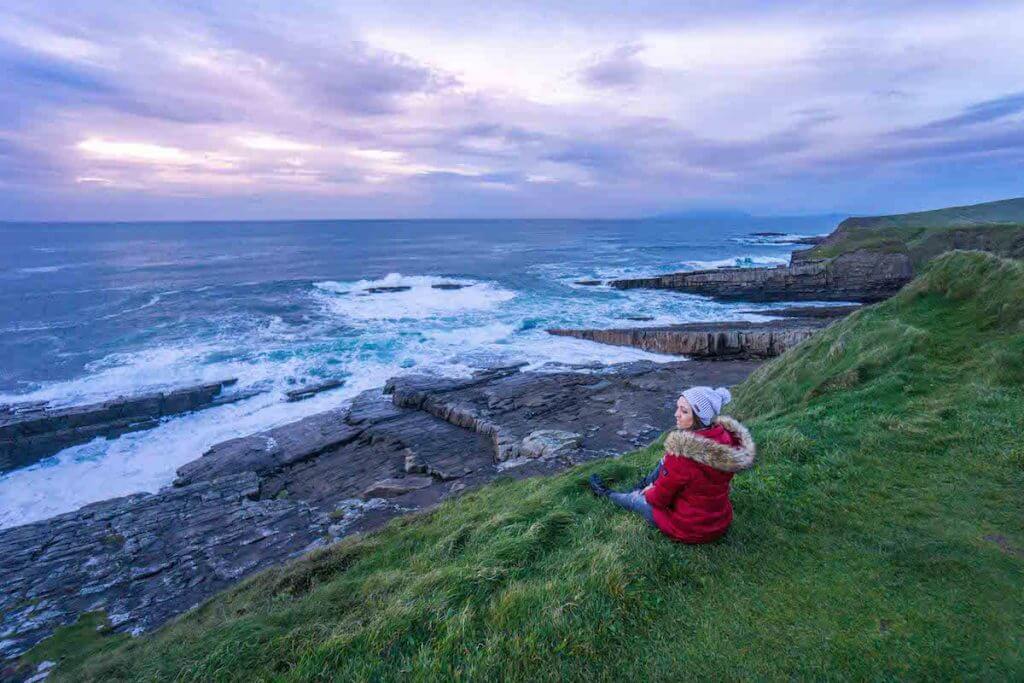 Learning how to edit my travel photos has been the big game changer between them looking just ok, and looking amazing. Sure, you do have to know a thing or two about how to use your camera, how to shoot, and how to develop your 'eye' (click here for my best tips on how to take better travel photos). Those things have all improved for me over time and research, both of which are necessary to become better at photography, but editing is just as important.
In this tutorial I'll show you exactly what I do to make my photos pop, even in less-than-desirable light situations and even when my camera doesn't quite capture what I feel I saw with my eyes.
To edit my travel photos, I use Lightroom on my computer. It's the most user-friendly program I've found and you can learn it fairly quickly.
You can get a 12-month membership for Lightroom and Photoshop here, or you can get a disc or PC download here (affiliate links).
What's the difference? With a membership you always have access to the newest updates, and this one is for both programs, though you'll have to renew annually. Also, if you have a MacBook Air like I do, you don't actually have a disc drive! Pick based on what serves your needs the best.
By the way, I still have an old version – Lightroom 4 – but the following tips will work with any version that you have.
Next, follow these steps:
Straighten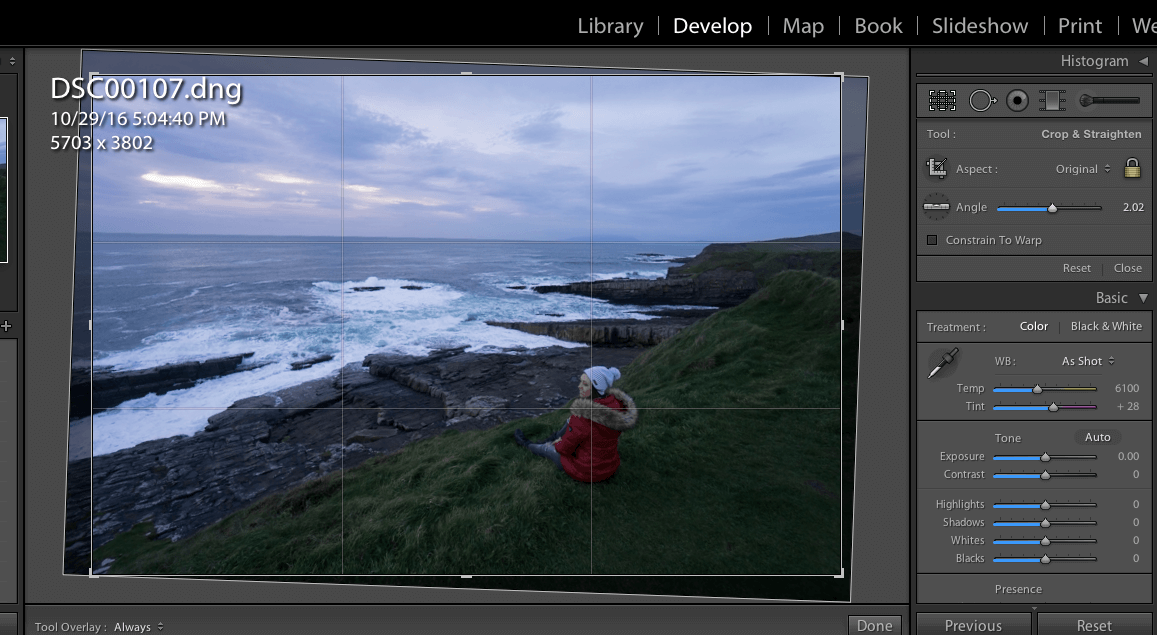 I almost always end up having to straighten my photos and knowing that I can do this when I edit makes me stress less about getting it straight every time in the moment. All you need to do is select the crop and straighten tool and move the angle dial until it looks right. This is also a good chance to cut out anything you don't like in the photo by cropping.
If you want to create a nonstandard size, click that lock button and you'll be able to move around the dimensions by clicking and dragging as you see fit.
See how auto works for you and tweak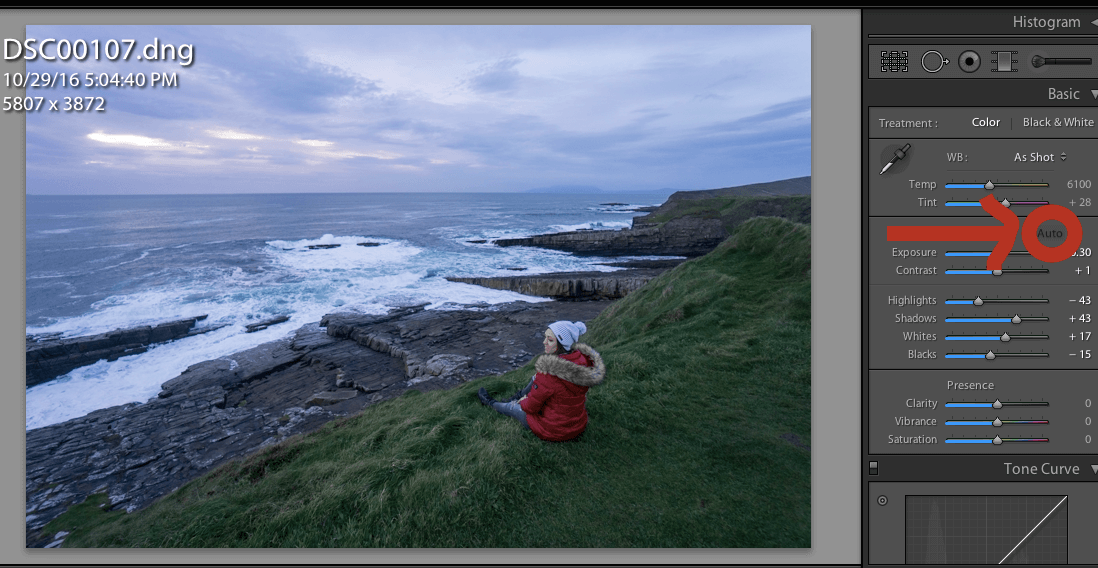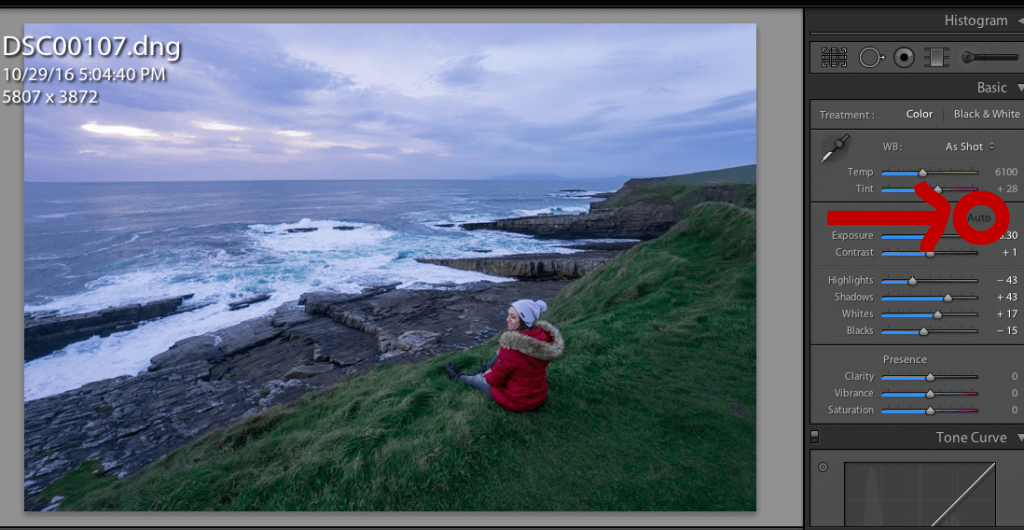 Quite often, hitting that auto button does everything I want it to do for me, and I just go in and tweak a few things after. In this case, it changed the exposure, shadows, and highlights a bit. I wanted the shadows to be even less pronounced so I moved that dial to the right (this is a stylistic preference and not every photographer would agree with me on that. That goes for just about everything I suggest from here forward).
Play around with the whites, blacks, highlights, and shadows and see what looks good to you. It helps to accentuate the brightness of certain things rather than the entire photo, like changing the exposure would.
I almost always try 'punch'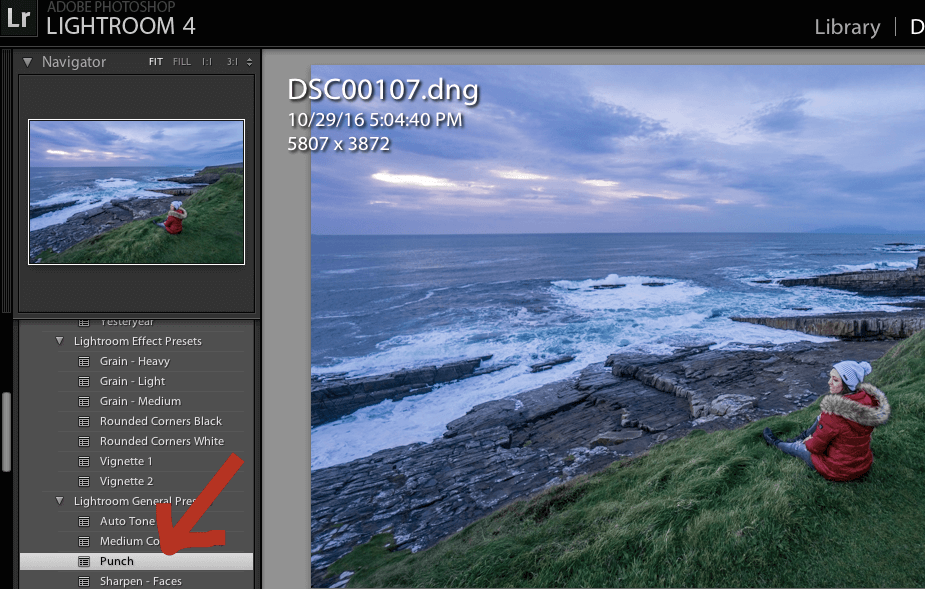 On the lefthand side, you'll see a few different options which are basically filters for the photo. The only one I like is 'punch,' which turns up the clarity and vibrance and alters the tint slightly. In this case, I didn't end up liking the clarity so I slid it back down to zero. In some cases, like with street art, clarity is pretty cool. In others, sliding it in the other direction makes it look more etherial.
Individually play with the colors
Rather than moving up saturation for the entire photo, I strongly suggest moving individual colors instead. You'll see the options to slide the scale for individual colors when you scroll down on the righthand side.
You can even change the colors themselves with the hue and luminance functions. This is particularly handy if you want to make fall foliage pop more, or if you want certain colors to stand out. The more you change it, the less it will look like the real version that you saw in person, but art is subjective and you can always do multiple versions of the edits for different purposes.
Use the paintbrush feature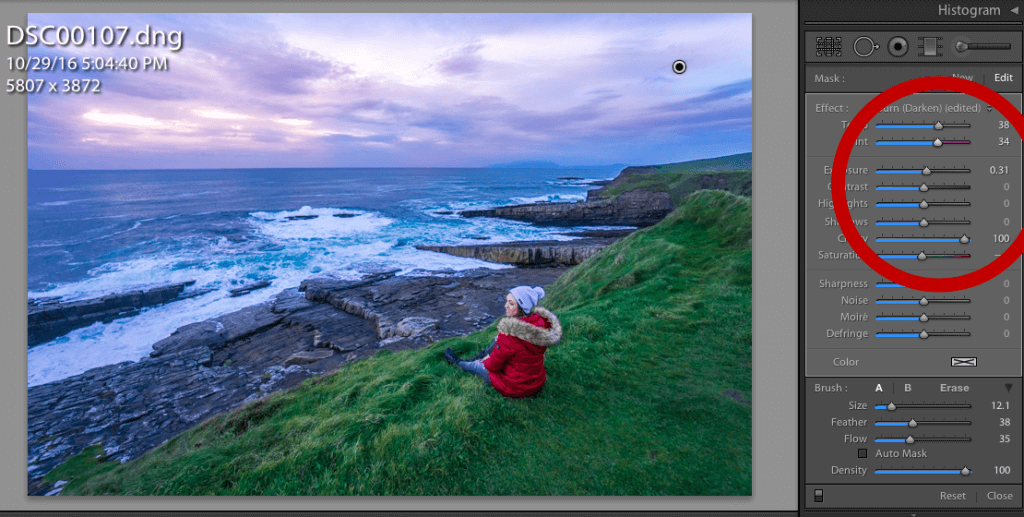 This is one of my favorite tools in Lightroom, because you can click on the paintbrush and make all of the changes we just mentioned on individual parts of the photo. I almost always individually edit the sky, turning up clarity to make the clouds look more defined, and in this case, I turned up the temperature and tint as well to give more color to the sunset sky.
I also clicked 'new' when I was done so that I'd have new settings, and lightened the foreground just slightly by painting then turning up the exposure. This is also a great tool for when you want to lighten a person or a building when the sky is bright but they turned out dark, or to change the saturation just in one part of the photo. It makes things look more natural.
The finished product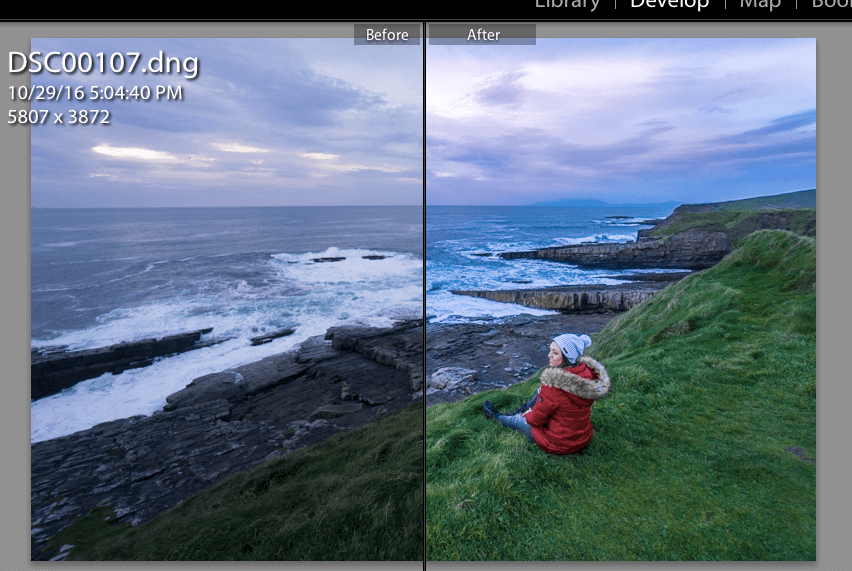 A few other quick tips:
You can click 'copy' on the lefthand side if you want to use this same edit on multiple photos. If you have a bunch all in the same spot with the same lighting, why reinvent the wheel, right?
I like a lot of color in my photos. This is just a stylistic thing, and others like it to be more monochrome. This editing tutorial is just based on how I like mine to look, but the more you understand the settings, the more you can come up with your own style.
Everything in moderation. For example, before you turn the green all the way up, make sure the other parts of the photo can handle it and don't look 'noisy' or pixelated.
Shoot your photos in RAW format so that the files have all the colors and pixels available to you/your camera. You can find this in settings (more on that here).
This is YOUR art and these are YOUR photos and however you choose to make them look is perfect for you, no-matter what anyone else's opinion is.
Happy editing! If you try these tips and they work for you, please share a link with me in the comments!