Green Eggs and Ham is the first book I can remember. Sam I Am had no interest in trying something new. He would not eat green eggs and ham here, there, nor anywhere.
He just really didn't want to eat any green eggs nor ham, alright? Finally, after getting heckled repeatedly, he relented and tried them only to find that he actually loved them.
It made a big impression on my 4-year-old self.
Since then, Dr. Seuss has served as a source of inspiration for nearly every stage of life, whether by teaching me the power and potential of positivity in The Lorax, the importance of staying curious in One Fish Two Fish Red Fish Blue Fish, or the beauty of believing in myself despite adversity in my very favorite Dr. Seuss book, Oh, the Places You'll Go!
It got me thinking, what can Dr. Seuss teach us about traveling and following dreams, even as adults? What can he offer about the importance of exploration, of appreciating the opportunity to see the world, and the necessity to understand and appreciate distant and foreign people and things?
Quite a lot, methinks:
"It's not about what it is, it's about what it can become." – The Lorax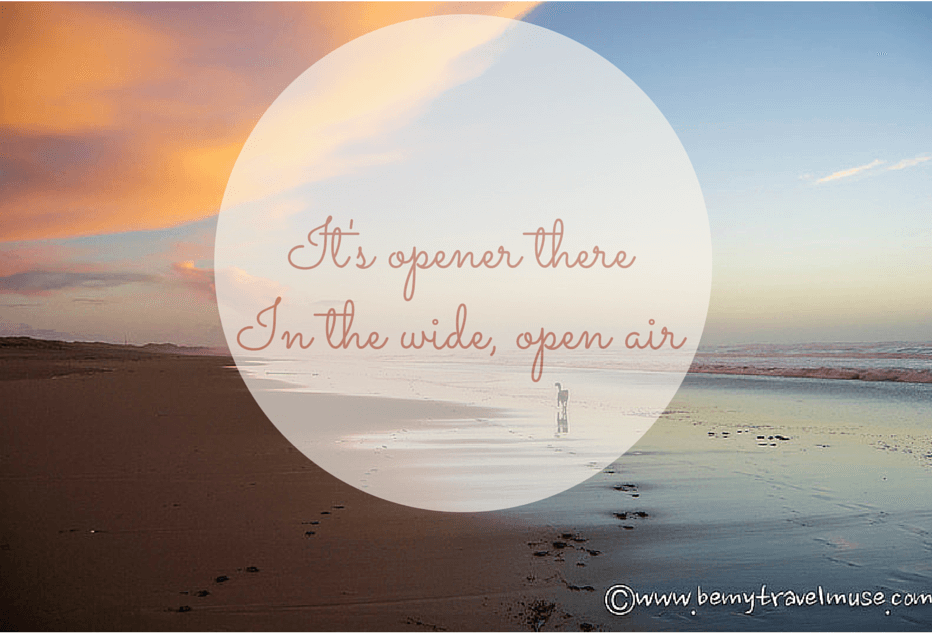 Most of the power of society and consumerism lies in the myth that success lies in some kind of corporate ladder climb. As if we can't consider ourselves worthwhile if we don't renounce our freedom to the task at hand – the task someone else has handed down to us.
Sometimes the focus is so narrow to the immediate goal that the infinite possibilities sitting right in front of our noses remain unseen. What if there might be more to this life than what has always been taken as a given?
Sometimes, believing in the beauty of the unknown unlocks doors that would otherwise remain shut, perhaps forever.
"Waiting for the fish to bite or waiting for wind to fly a kite. Or waiting around for Friday night or waiting perhaps for their Uncle Jake or a pot to boil or a better break or a string of pearls or a pair of pants or a wig with curls or another chance. Everyone is just waiting." – Oh, the Places You'll Go!
The mythical pot of gold at the end of the rainbow may never come. What is the end goal, anyways? Retirement on a yacht? A big savings account to plow through at the end of my life? Why? Why wait until then?
The time is now, it's not twenty years from now. Why do so few people realize that? Everyone is just waiting.
How did it get so late so soon? It's night before it's afternoon. December is here before it's June. My goodness how the time has flewn. How did it get so late so soon?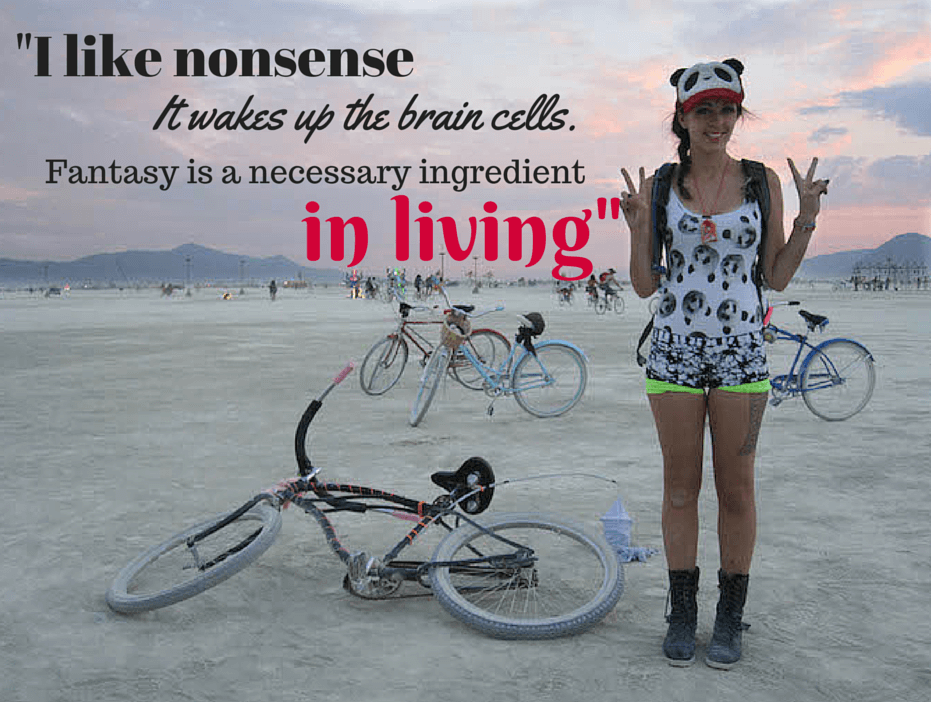 …and by waiting, the months pass. They turn into years, and before you know it, it got so late, so soon.
"There's no limit to how much you'll know, depending how far beyond zebra you go." – On Beyond Zebra!
So the importance of exploration cannot be minimized! Who knows what can be discovered? Definitely not the explorer, if she hasn't explored yet.
It can be scary out there. It certainly can. I know that. But life is like an amusement park ride and there's only one ticket. Dr. Seuss knew this.
Why is this fact so easy to forget after childhood?
"Did you ever fly a kite in bed?
Did you ever walk with ten cats on your head?
Did you ever milk this kind of cow?
Well, we can do it. We know how.
If you never did, you should.
These things are fun and fun is good." – One Fish Two Fish Red Fish Blue Fish
You know what? Nope, I haven't ever flown a kite in bed. I haven't even walked with ten cats on my head. I haven't even tried with one. I don't suppose the cats would be too amenable, but the great goal is to try things never before possible.
The wonder of childhood is so often lost on adults. It's hard to get back to that kind of wonder. The Dr. seemed to have that market cornered, though.
The possibilities are endless. The adventures are waiting. Who better to experience them than you and me?
"And what would you do if you met a jibboo?" – Oh, the Thinks You Can Think!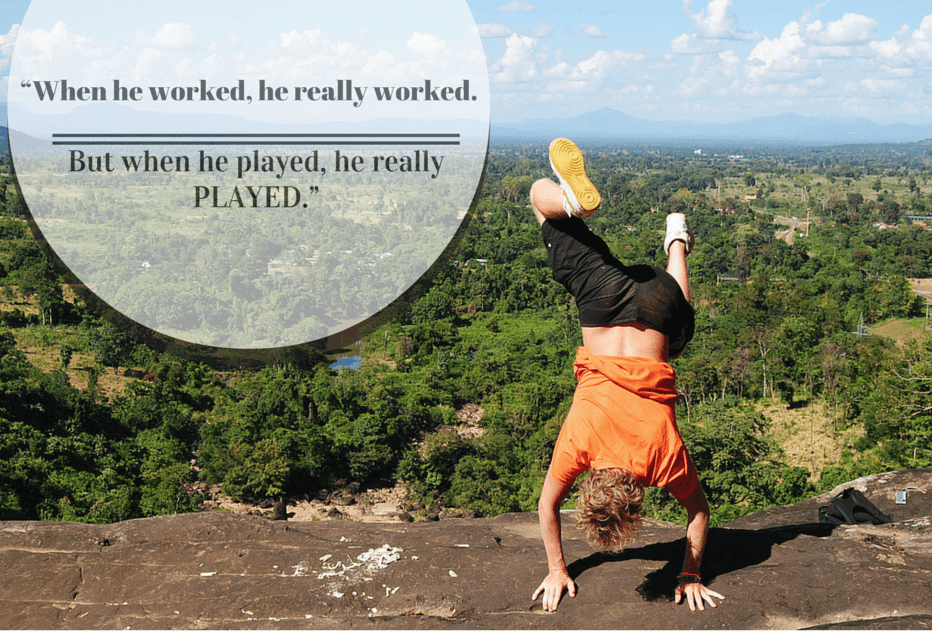 The beauty of traveling is one never knows who he'll meet, what new culture will captivate him, and what kinds of things people from a completely different background have to teach each new person who enters into that world.
There's a lot to see on Earth, and when expanded to the galaxy, wow! It is so big. Can we even expand it further to other galaxies? When I feel that small, it seems a given that a jibboo or two must be out there for the encountering.
"Young cat! If you keep
Your eyes open enough,
Oh, the stuff you will learn!
The most wonderful stuff!" – I Can Read With My Eyes Shut!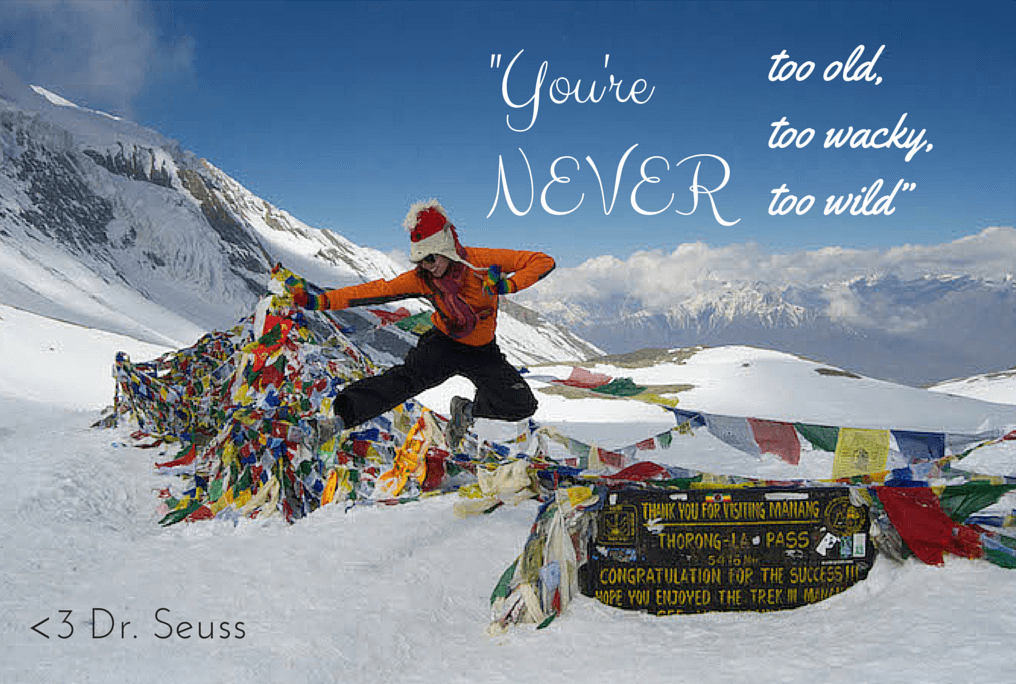 It's true. The most wonderful stuff sits at the bottom of the ocean, or on a sandy beach, or in the middle of a forest. Maybe it's found by standing on the side of the road, or it's resting on the top of a mountain. It could be just beyond the next alleyway, in the back of a rickshaw, or just around the river bend.
You never know if you don't go. 
"If you want to catch beasts you don't see every day,
You have to go places quite out of the way,
You have to go places no others can get to.
You have to get cold and you have too get wet, too." – If I Ran the Zoo
You have to go to places that nobody goes. Ask this girl, she definitely knows.
It may not be beasts. It may be a kind woman serving you soup. She doesn't speak your language, but she can put the chili in for you.
Your backgrounds are so different. It seems there could be nothing you hold in common, yet when you look each other in the eyes, something is understood: the beauty of being right here, and right now – no matter where you come from or what you believe.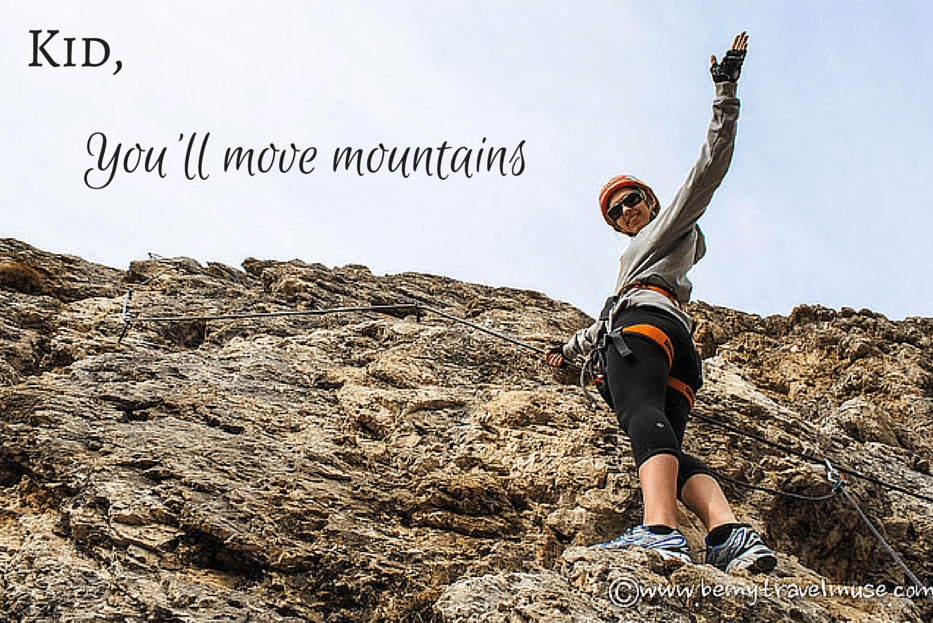 "You'll get mixed up, of course, as you already know. You'll get mixed up with many strange birds as you go. So be sure when you step. Step with care and great tact and remember that Life's a Great Balancing Act. Just never forget to be dexterous and deft. And never mix up your right foot with your left." – Oh, the Places You'll Go!
Of course it won't all be perfect and it won't all be easy, but the skills you'll develop from being confused, captivated, bewildered, and shocked are all going to lead to becoming a more fearless, adept individual.
My goodness, there's no better gift in the world than deciding to see it. The beauty is, it's a gift given to one's self.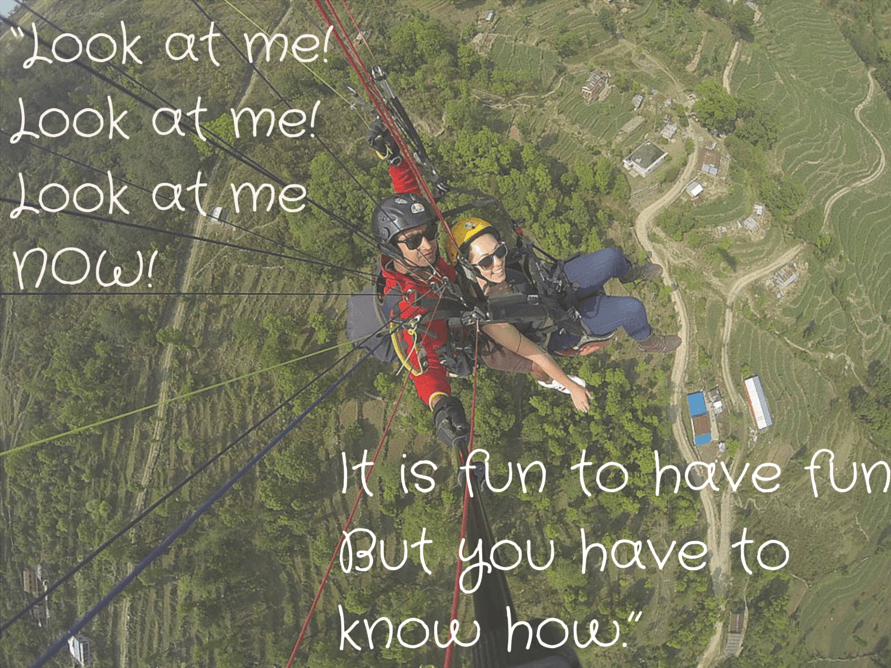 "I have heard there are troubles of more than one kind. Some come from ahead and some come from behind. But I've bought a big bat. I'm all ready you see. Now my troubles are going to have troubles with me!" – I Had Trouble in Getting to Solla Sollew
You have no need to worry. You're ready.
SO darn ready.
So…
"be your name Buxbaum or Bixby or Bray
or Mordecai Ali Van Allen O'Shea,
you're off to Great Places!
Today is your day!
Your mountain is waiting.
So…get on your way!"