The following is a guest post by Victoria:
My name is Victoria, I was born in a small city in the East of England in the early 90s. I was brought up in a strict religious cult-like church. The elders of the church controlled everything in our lives by fear and threat, 3 times a week I would be told what was expected of me and what would happen should I go against these rules, 22 years I endured this.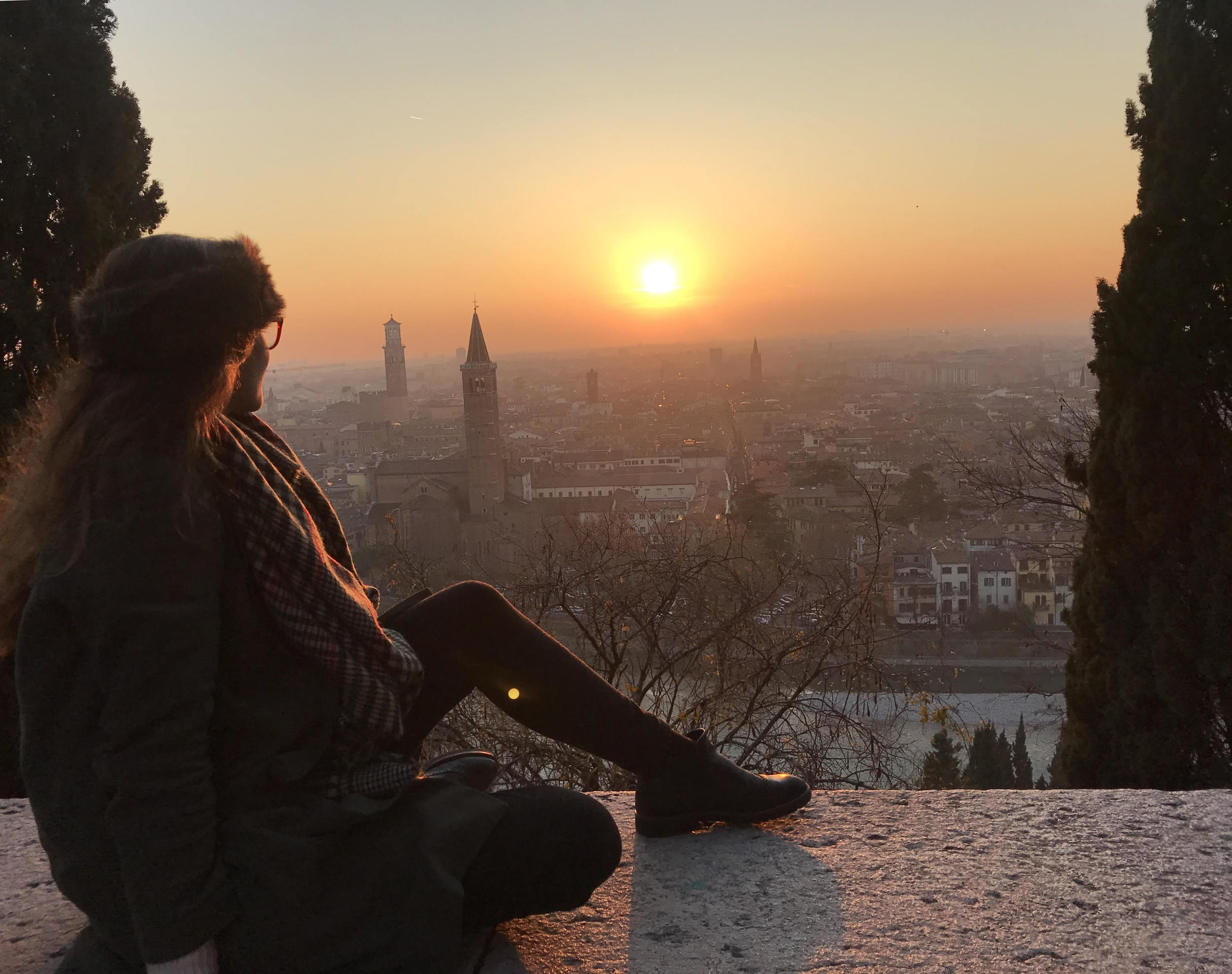 School was a difficult time for me and another place full of expectations. I was constantly trying to adapt to fit in and latching on to the latest group that would accept me. I saw my peers attend school discos, birthday parties and sleepovers – but each time I had to think of another excuse for my absence. This left me with very superficial friendships and relationships up to my late teens and early twenties. It also meant I was an easy target for bullies, only increasing my isolation and low self esteem.
No one had any idea of my life behind the scenes, and I couldn't talk to anyone about the inner turmoil. With this lack of peer support my mind was going to dark places and I sought release in self-harming from around age 13.
This was a comfort and a sense of control for me when I had none, with time it became more frequent and severe. I was good at covering it up; it wasn't attention I was seeking, merely release from the pain inside.
I felt bitter, angry even at times that I had been born into this regime and I had no means of escape, even if I did leave, I had no idea how the real world worked and had no one on the outside to support me.
I began to channel my efforts into my schooling; I was strong academically and this could potentially give me a route out. At 22 I was in my second year of university and followed my younger brother's move to leave the church and later, the city we were living in.
This was probably the most difficult few years of my life. I had just turned my back on everything I had ever known and had to find my way around this big scary world. But this was what I wanted. If I needed to figure it all out on the go, then so be it – surely nothing could rival the last two decades of my life.
I interviewed for a job and was offered the role on the spot. Wow, I thought – is this the start of new beginnings?
It was! Things happened quickly I had an extremely well paying job in London, a boyfriend, an apartment and a kitten – Molly Brown.
Diagnosis
My time spent in the strict regime left me with immense mental health issues. By the time I was diagnosed in 2017 as having Borderline Personality Disorder, I had researched enough that this wasn't so much a shock, but rather a confirmation. Still, I had a lot of learning ahead of me in an attempt to combat this disease. The outlook wasn't great, 1 in 10 BPD patients take their own lives, and the condition was still very misunderstood and taboo. The future looked bleak at that moment.
How do you describe BPD to someone without it?
Imagine an operation, without anesthetic and your eyes shut. All you can feel is intense pain, you can't see, and the doctors are not aware that you can feel everything. That's what it is like every day, the smallest incision as it were is like a limb being removed. Everything is extreme; emotions, reactions, thoughts and behaviours – all the time. Missing a bus could lead to a teary break down for a few hours.
It's a rough gig, especially when you throw in the other specialties that BPD comes with. Such as unstable relationships, risk taking and no stable sense of self. Essentially your personality, values and behaviour can change rapidly.
What Lead me to Travel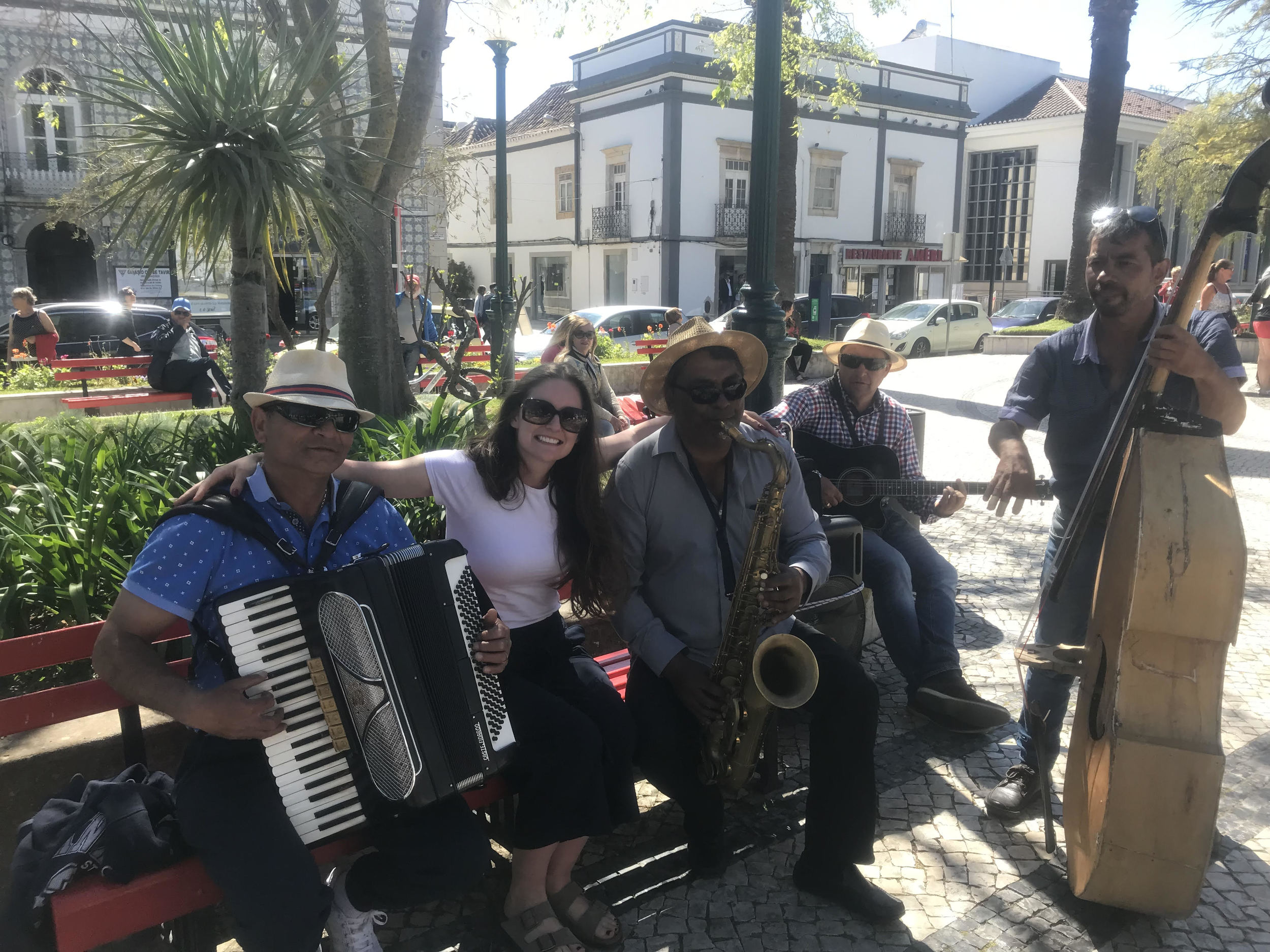 In December 2017 I was fired from that job in London, very suddenly and in a very cruel manner. I was left with nothing, what option did I have? My confidence was utterly shattered; my world was now completely upside down again, I had nothing left to give but I decided to fight, I'd done so before and I'd do it again. I'd ultimately been fired for reasons owing to my mental health and this did not sit well with me.
6 months later, just when I thought it was all going down the drain, an email popped up announcing I had finally won. My old employer had decided rather than take their chances with me in court, they would pay out.
My first thought aside from 'It's finally over!' and calling my mum and dad was to get as far away from London as possible. I had nothing to stay for.
That night I Googled 'the most beautiful places on earth' and images popped up of Canada, followed by Iceland. and that's when I'd decided I'd travel, no matter what. I had the full support of my mum who had travelled solo for two years herself but my dad was very nervous about it all.
Telling my parents and close friend that I had BPD allowed them to help me from home when I needed a calming voice miles away. Just the knowledge that they would be there should I need them gave me comfort for a solo trip.
2 months later I had left my flat in London, packed up all my belongings back to my parents (plus the cat), got rid of my car and was packing my new backpack to the brim with way too many clothes.
The night before I left I was struggling to get everything in my backpack and in a fit of rage decided to throw it across the living room and declare I wasn't going. My mum, bless her, picked it all up and packed it up for me – she recognised my nerves were getting the best of me.
The Solo Experience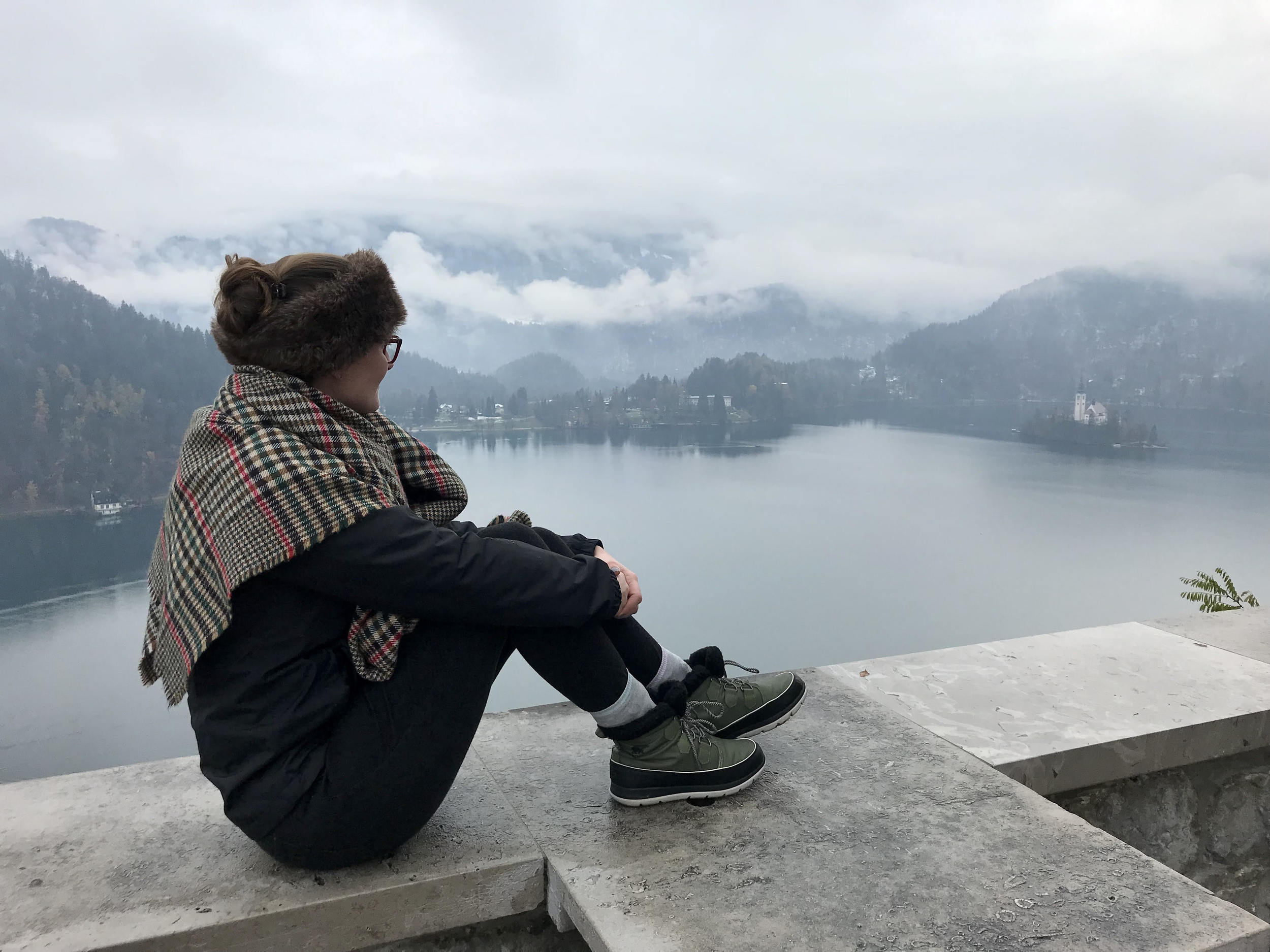 While writing this piece my brother and I had a conversation about solo travel versus traveling as a couple, and he surprised me by remarking the following 'Travelling solo is definitely best, your memories will never be tied to someone else and any emotions they caused.' He was right.
I get to travel wherever and however I choose which means only I am accountable for how I remember those experiences.
Momentous moments to me are visiting the places that I haven't researched before seeing for the first time. When I reached the top of the climb to see the Valley of Ten Peaks, set behind Moraine Lake, I genuinely had my breath taken away from me. It was perfection.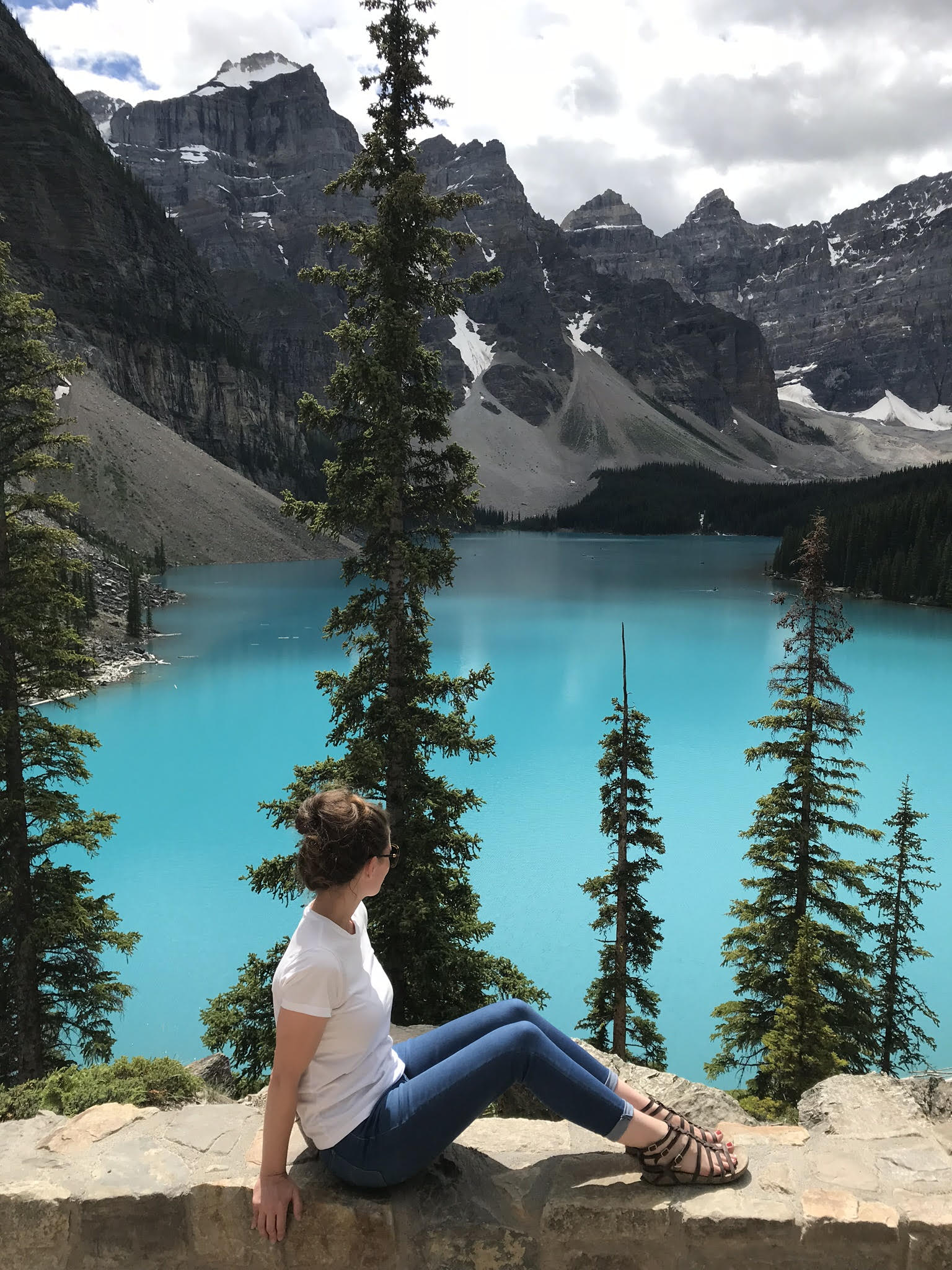 But aside from the amazing locations, I reached enormous milestones with every trip I did. Travelling with mental health issues brings its own battles, there isn't always somewhere to just be alone and let your emotions out and putting your head in the sand won't get you to your next stop.
I've travelled 5 out of 7 continents and over 25 countries now and there has always been someone there to talk to when I've needed them. Whether it's a phone call home, a chat to the bunkmate above me, or just a hello from a local.
In fact, some of those conversations have lasted for hours, have taught me things I'll never forget, and have left me with a feeling of genuine care from total strangers.
One of my darkest periods while traveling was learning that my recent ex had now moved on and was due to take a trip away with his new GF. BPD had a field day with ensuring my emotions were at their absolute top volume at that moment. I sobbed in an Austin, Texas café on a wifi call home to my mum and dad. I was inconsolable, over 2000 miles from home and supposed to be on the trip of a lifetime but I felt broken. The next day I had a long bus ride from Austin to Houston and I cried the whole way, when I arrived at my hostel all I wanted to do was curl up in a ball. But I didn't – I saw they had an outdoor pool and it was open all night. Oh F*ck this I thought, I'll go for a swim its too hot to sleep. I ended up meeting some fellow travellers that offered me more support than they could have known on the coming few days and pulled my perspective back inline.
Throughout that trip I dined alone and overcame anxiety-surrounding food I was unfamiliar with, I braved getting my scarred body into summer-appropriate clothes and walked with purpose. This was me, this was who I was when everything was stripped back and I was free to explore. Doing so gave me the chance to engage with my body and see what I enjoyed doing and pursue it with no regrets.
My Advice
I was a prisoner in my own mind and I had reached lows that I thought I could not return from, but travelling gave me the opportunity to escape. I made a conscious effort to rid my path of anything or anyone that brought negativity and repeated a mantra to myself of 'positivity only'. When a difficult situation presents itself abroad I try and give myself a second to think 'what do I need to do to bring this back to a positive outcome?' – by taking back control of your thoughts you have a clearer perspective.
There is a simple pleasure that comes from sitting down at a café in a new country, hearing chatter in a new language or accent and thinking 'where should I explore first'. It's that freedom that I now live for.
Travel has by no means cured me, but it has certainly equipped me with a robust toolbox to rely on. Its also encouraged me to reorganise my priorities. After coming back from a long trip around Europe I decided that I couldn't do anything else but travel now. I self-referred myself to Mind the mental health charity and I am receiving specialist support – this is helping me manage the day-to-day battles. I also purchased a Ford Transit van of which I'm converting to a solar powered off-grid campervan for me and Molly B (the cat) so we can travel full time.
I hope that my words will reach someone in a dark place and resonate with her, proving that regardless of your mental health, you can travel AND enjoy it.
You can follow along Victoria's journey on Instagram.