"Sa Bai Dee!"
This Laotian greeting still echoes in my ears every now and then. Laos is a special place in my heart – it is where I cruised down a beautiful river on a tube, where I fell in love, and where I realized how much I've changed in 5 years as a traveler.
I loved the dramatic mountains, the lush jungles, the friendly people, and the laid back vibe. I figured it's time for me to put together an epic itinerary for you with the best things to do in Laos, starting from the south to the north (which is what I did, but it can be easily reversed!):
Don Det (4000 Islands)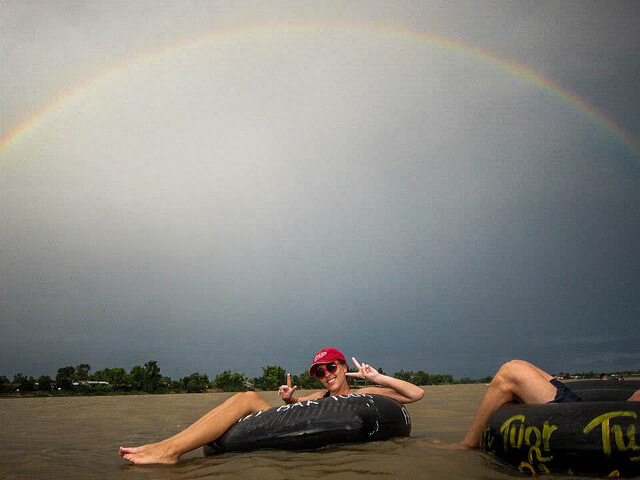 When you first enter Laos, you'll quickly realize that everything slows down. Time seems to have lost its meaning there, and it is especially apparent in Don Det, a hippie heaven just north of the Cambodian border.
Southern Laos receives far fewer travelers than its fast growing Northern side, and most travelers here are found lazing in a hammock outside of modest bungalows built by the river, soaking in silence. It's the perfect start to your Laos journey!
Some may say that there's not much to do in Don Det, but that's not true. You can go for kayaking trips that take off daily in the morning, rent a bicycle and get lost in the villages, head to Don Khong to check out the waterfalls, and of course, tube your way down the Mekong River with new friends you've just met. It is also home to the stunning Li Phi Waterfalls! I loved Don Det, in fact I'd say that it was my favorite place in Laos.
Pakse
From Don Det, take a 3-hour bus to Pakse, the biggest southern city and a major transport hub in Laos. You are likely to arrive in Pakse in the afternoon, so it's best to spend the rest of the day relaxing, sorting out a motorbike rental, and getting ready for an incredible adventure in the Bolaven Plateau.
Bolaven Plateau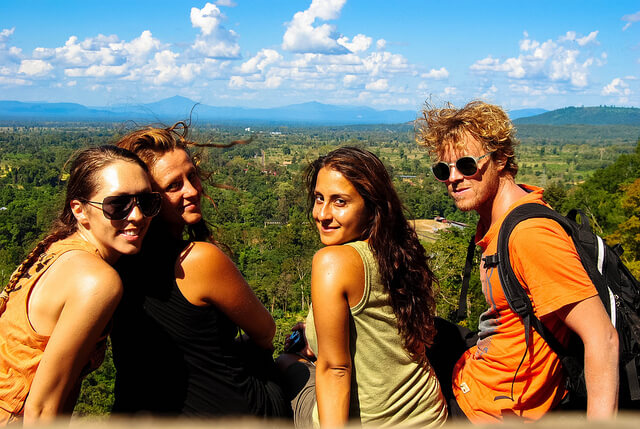 If you are looking some some off the beaten path adventures in Laos, consider doing the multi-day motorcycle loop around the Bolaven Plateau. The scenery blew me away with lush and beautiful plants, giant butterflies, and ample waterfalls (I saw a total of 5 but there were so many more!). It's best done in a group, but it is also completely possible to do it solo, as long as you are confident and comfortable on a motorbike.
Wat Phu
Also just on the outskirts of Pakse, Wat Phu is an impressive Khmer temple that reminds me of a miniature version of Angkor Wat in Cambodia, though it was actually built in the 7th century, way before Angkor Wat.
Wat Phu does not see as many tourists, though, so it's a nice change of atmosphere. This will make a nice day trip from Pakse, just make sure to pile on sunscreen as there's very little shade!
Vientiane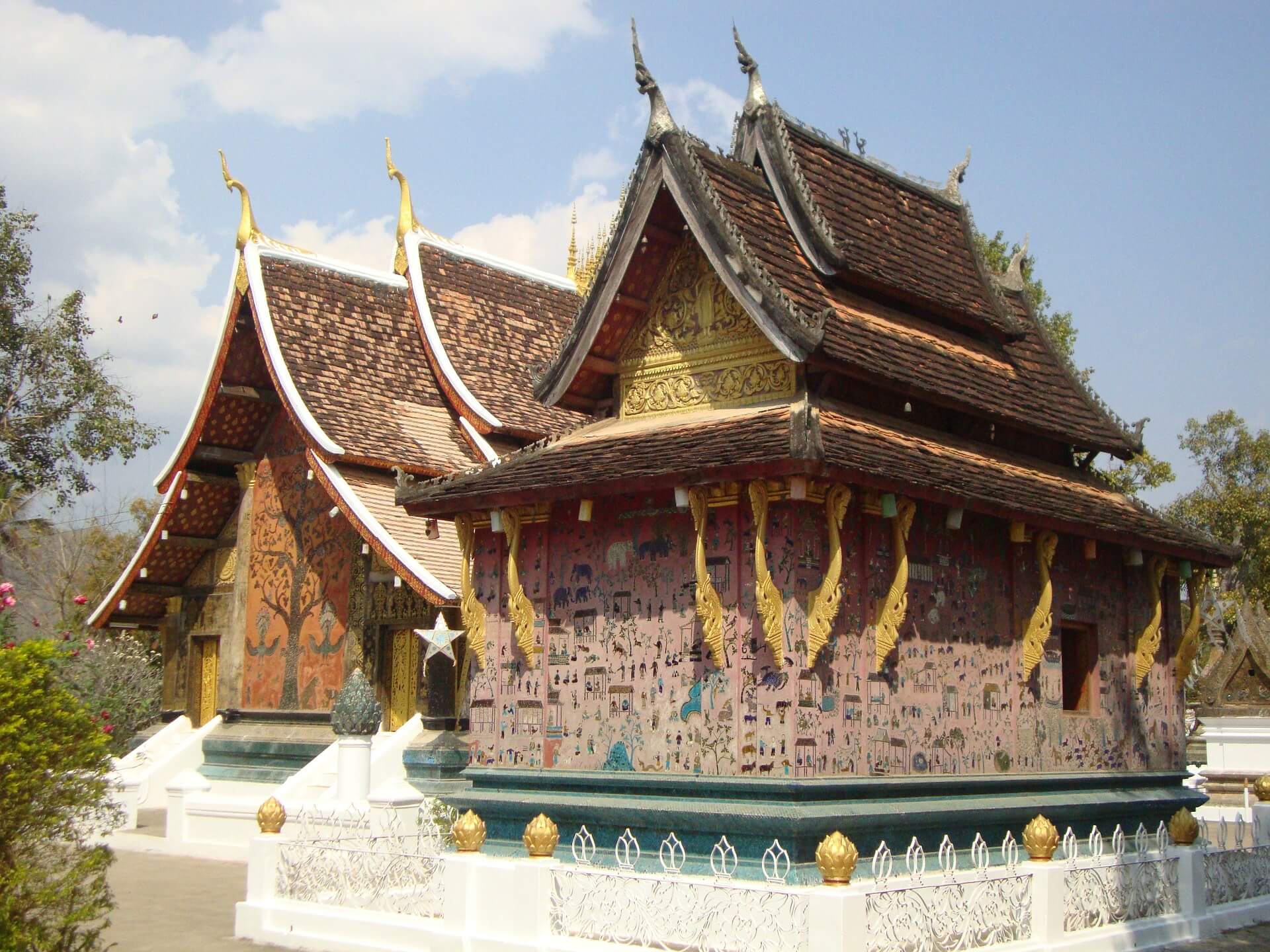 The capital of Laos is surprisingly quiet and laid-back. There's honestly not a ton to do in Vientiane, though if you're heading to Thailand after and want to spend more than 30 days there, it's the perfect place to sort out your 60-day visa. There are a few temples worth checking out, such as the golden Pha That Luang, and the Wat Si Saket.
There's also a mural in a hostel there painted by yours truly. Check it out!
Vang Vieng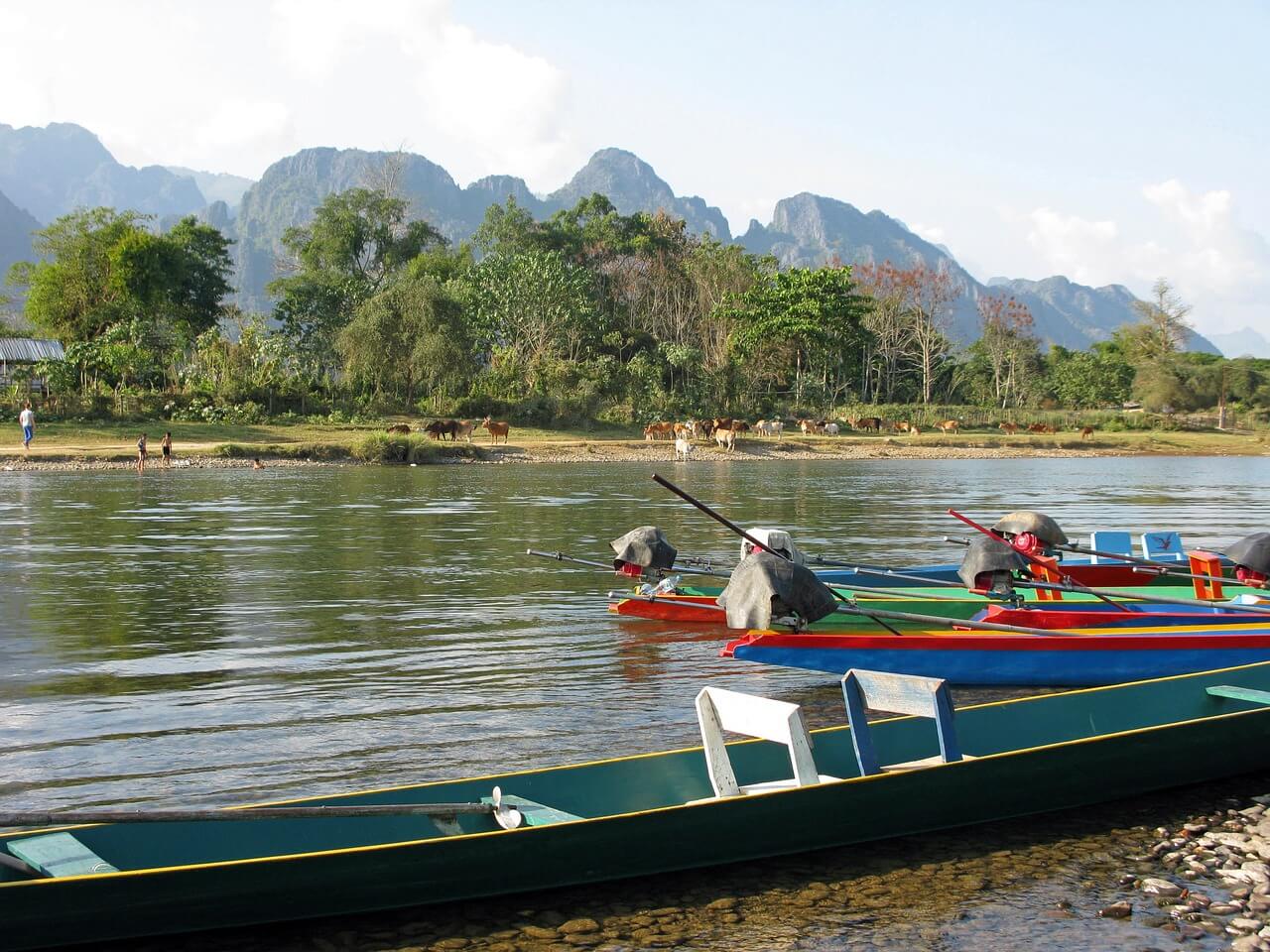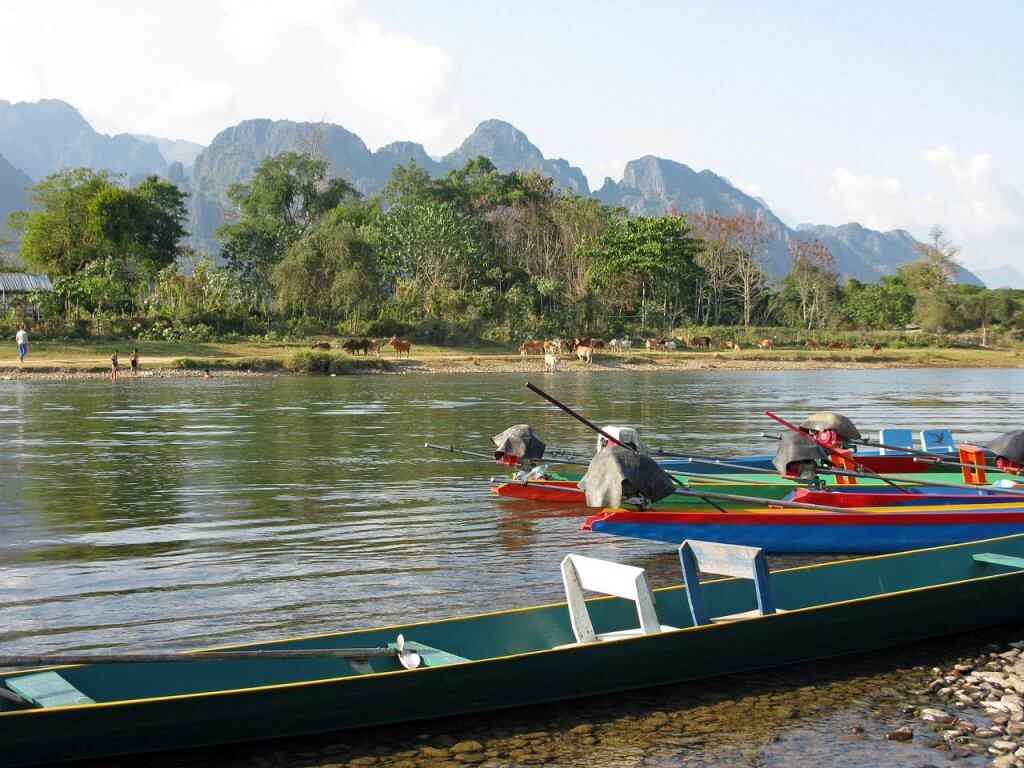 Tranquility is back in Vang Vieng, now that rules and regulations are imposed on the once deadly (no kidding, as more than 20 people died from drowning, jumping into shallow waters, and drug overdose every year) tubing that was notoriously popular among backpackers. There are now more group travelers, which has resulted in bigger hotels and restaurants.
What this all means is that the river is now less occupied, and the rural, off-beat places that group tours never go are available for discovery. Here are a few things to do when you are here:
Tubing or Kayaking
It is a unique way to spend your day, and you can still take beer along with you while taking in the scenery as you float.
Rent a tube, grab a beer, go alone or with a few people, and let the river take you from the top of the river to town. If you want to make it active, consider kayaking instead of tubing. There are still a few stops along the way, including a popular Irish bar. If you want to avoid the crowds, consider going in the early morning. The weather would be much more forgiving, too. Leave all of your valuable belongings behind, or bring a dry bag with you. I'd bring just a GoPro and some loose change!
Rock Climbing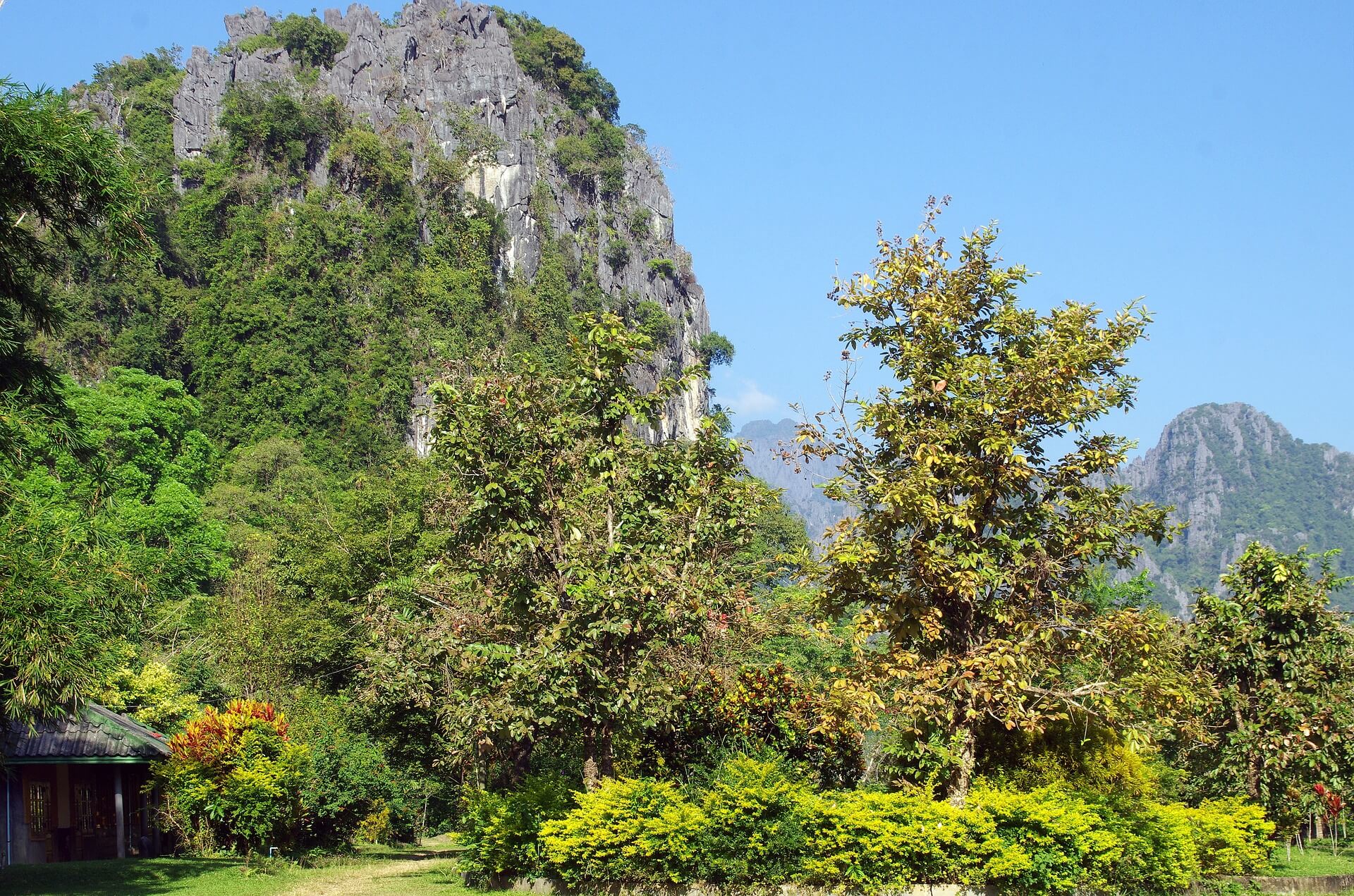 Vang Vieng is a great place to rock climb, whether you are a first-timer or an experienced climber. This area and others around it are getting more and more popular with the climbing community.
Biking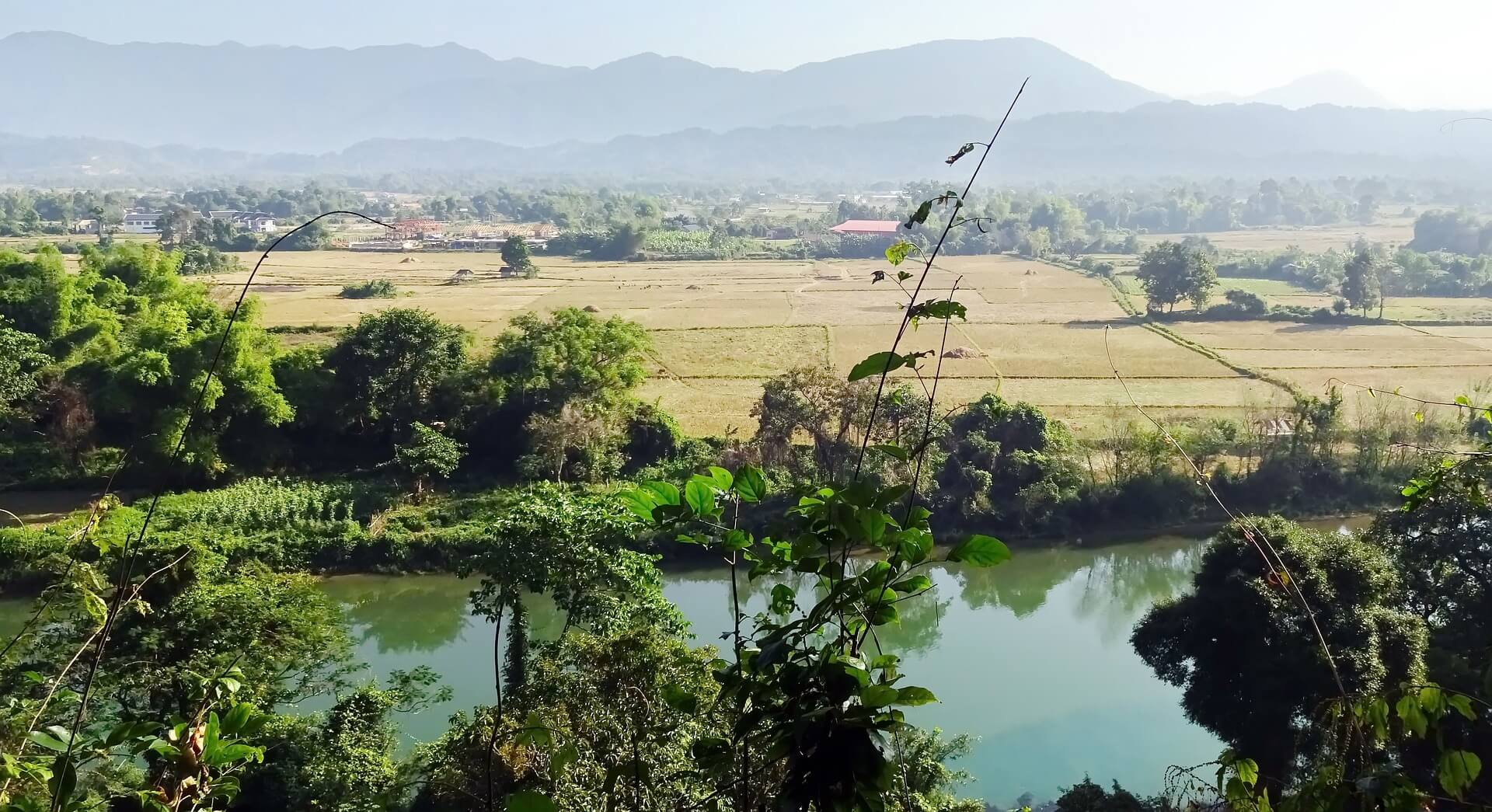 Rent a motorbike or a bicycle and get out of town. You will be surrounded by lush greens, beautiful rice paddy fields, and quiet villages within minutes. Check out the Tham Phu Kham Cave and Blue Lagoon on your journey. Both are gorgeous!
Luang Prabang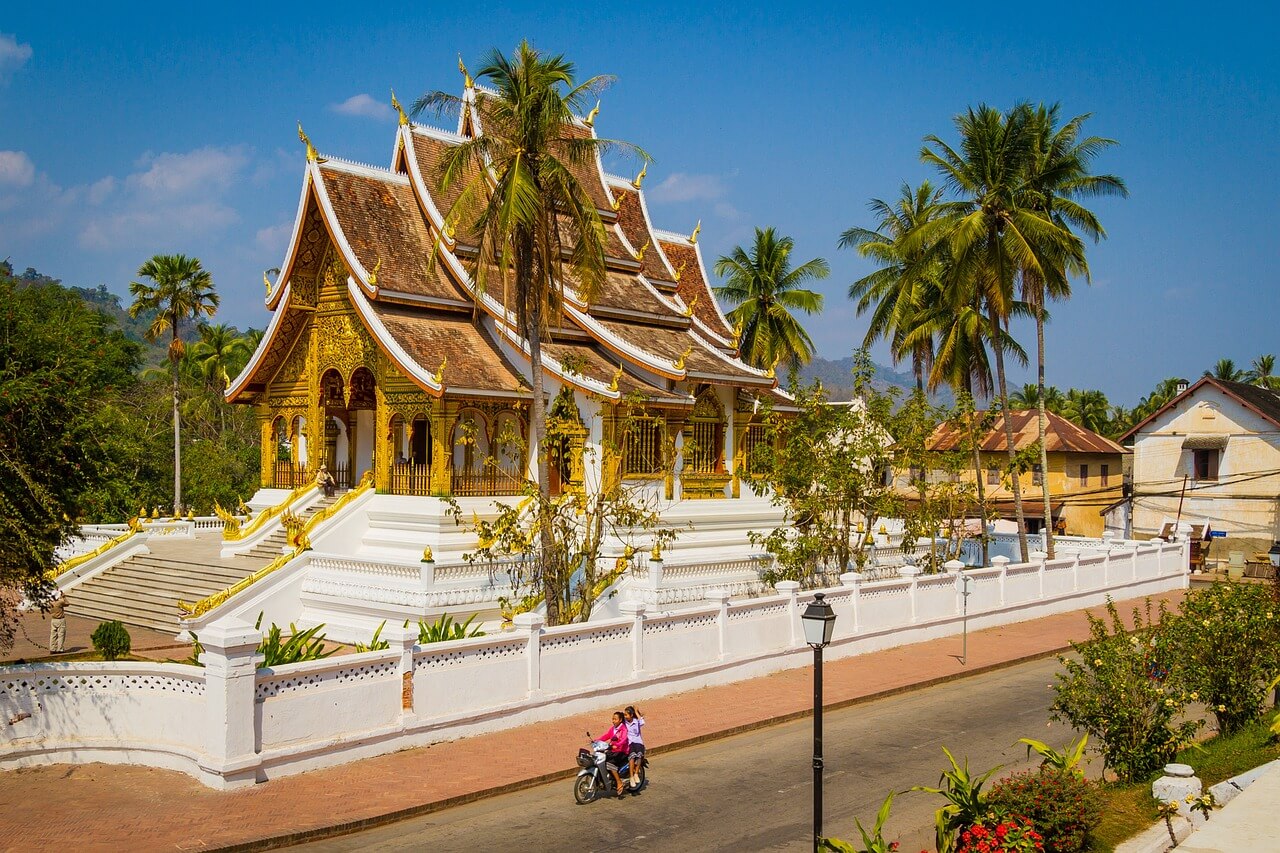 From Vang Vieng, take a bus to Luang Prabang, a UNESCO World Heritage Site. This is a highlight of Laos for many travelers, and a lot of people end up staying longer than intended, so leave room for serendipity:
Kuang Si Waterfalls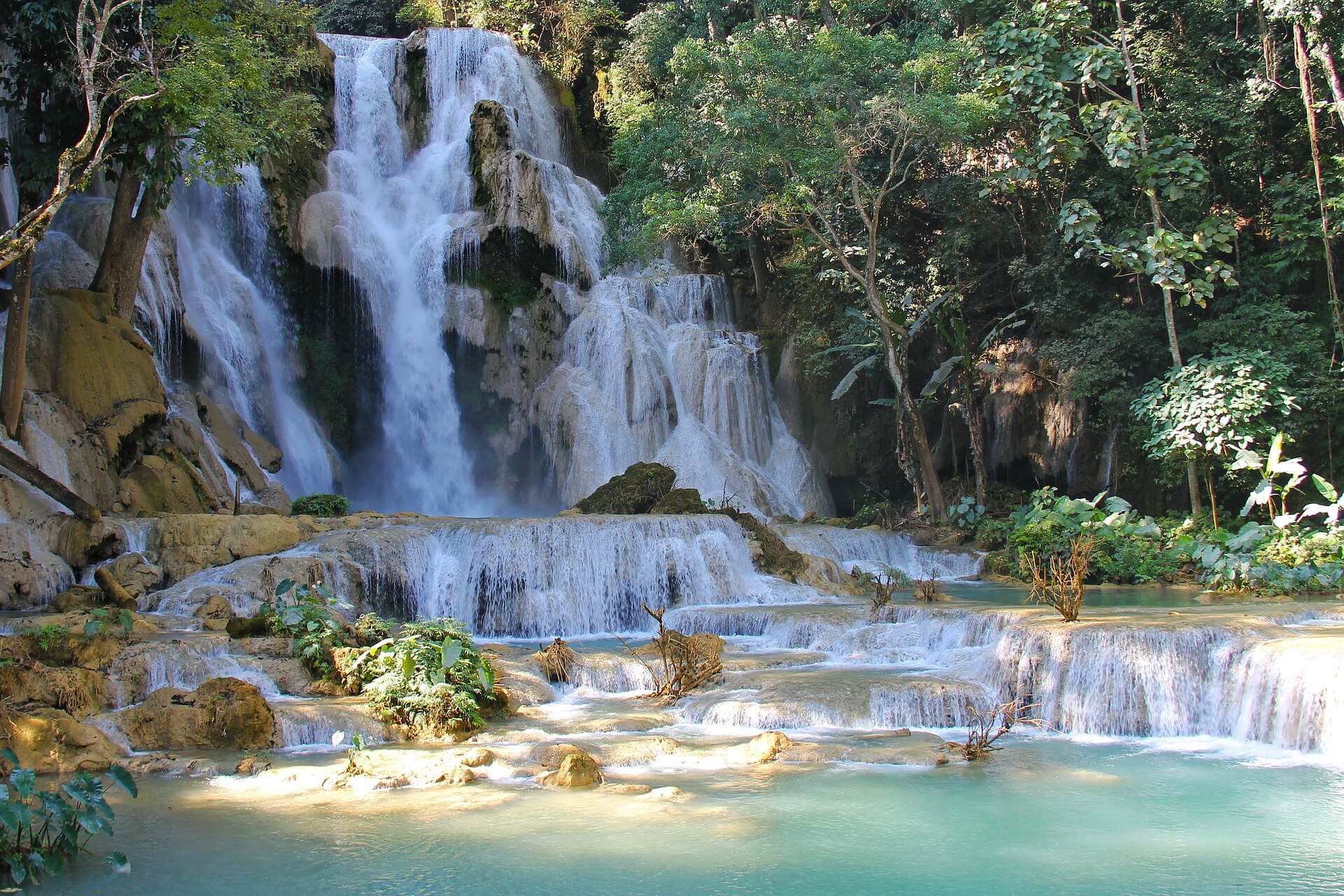 An icon just outside the city, Kuang Si Waterfalls are stunning and SO worth seeing it in person (the water really is that blue!). If you are fairly confident and comfortable on a motorbike, you could rent one and get there on your own.
Minivans and Tuk-Tuks are also available to take you there. From the entrance, it is a small hike up to the waterfalls that will take you past rescued black bears hanging out at the sanctuary. It will only be a few minutes before you start hearing the water. The area is packed with tourists for most of the day, so consider going early in the morning and try to be the first person in if you want to avoid the crowds. To get a panoramic view of the waterfalls from high up, continue your hike to the (not so) secret waterfalls.
Midnight Bowling
While the strict 11pm curfew is imposed on all businesses (everything shuts down at 11:30pm), curiously, a bowling alley is open all night. It's where everyone goes when everything else shuts down for the night. The bowling alley is a fun place to hang out and meet fellow travelers if you're feeling the party vibe.
Pousi Hill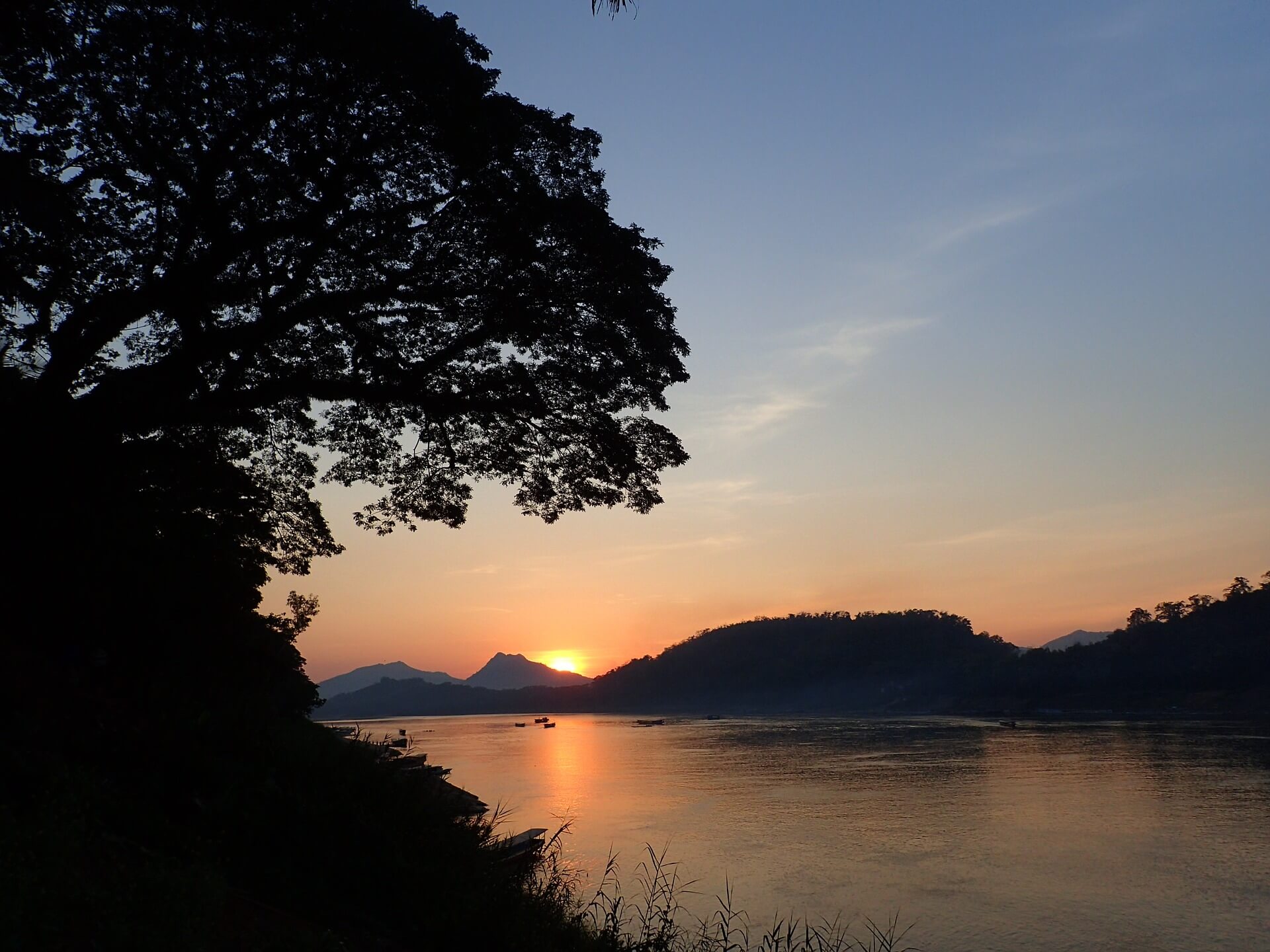 This is Pousibily (see what I did there?!) the best spot in Luang Prabang for sunset. It's a leisure hike up with a temple on the top of the mountain. While you will have to share the spot with others, the 360 degree view of Luang Prabang and the beautiful Mekong River is worth the squeeze.
Nong Khiaw
Take a 4-hour bus ride from Luang Prabang to Nong Khiaw, a small town with quite literally nothing to do. It is a quiet, laid back village that's perfect for relaxing. In low season, a spacious bungalow next to the river could cost as low as $3. You can also take a 3-4 hour walk to one of the 3 smaller villages close by and spend a night at a local homestay, and experience the true Laotian village life.
Huay Xai
This could be a nice ending to your Laos journey, before taking a 2-day boat to northern Thailand (or if you are coming from Thailand using this method, Huay Xai will be your very first stop in Laos!). A popular activity to do in Huay Xai is The Gibbon Experience, where you get to spend a few days zip-lining in the jungle, with an opportunity to stay in a treehouse and witnessing the gibbons in their natural habitat. To be honest I didn't try it, but everyone I met who did gave it rave reviews.
It is a wonderful way to spend some time with nature and contribute to forest preservation at the same time.

I hope these tips helped you to plan a Laos itinerary with some of the well-loved spots, and a few under the radar ones. For more itineraries like this, check out our Thailand backpacker route, Vietnam route planner, Cambodia itinerary, Myanmar itinerary, and Philippines guides!