Hey guys, you may or may not know that I once lived in London for about a month. I never wrote much about it, mostly because when I'm living somewhere I become less of a tourist there and usually hole up to get work done. That's why I Cora from The Path She Took is here to give you a guide of the lesser-known stuff in London if you want a unique, less-touristy experience (words are Cora's, photos are mine):
London is my favorite city. As I live in France, I usually travel there by bus, and I always feel this sense of comfort and joy when the view from the window suddenly opens up on the river Thames with Big Ben on one side and the London Eye on the other.
But the truth is, once you've seen these landmarks once, going there a second time would be rather boring. So, as I keep going back and back again to London, I've had to delve deeper and deeper into the city in order to find new things to discover!
I've compiled my best tips here on London – on how to get off the beaten path and experience things and places that not many travelers do. Conclude the day with a cup of tea with a drop of milk and you'll almost be a Londoner!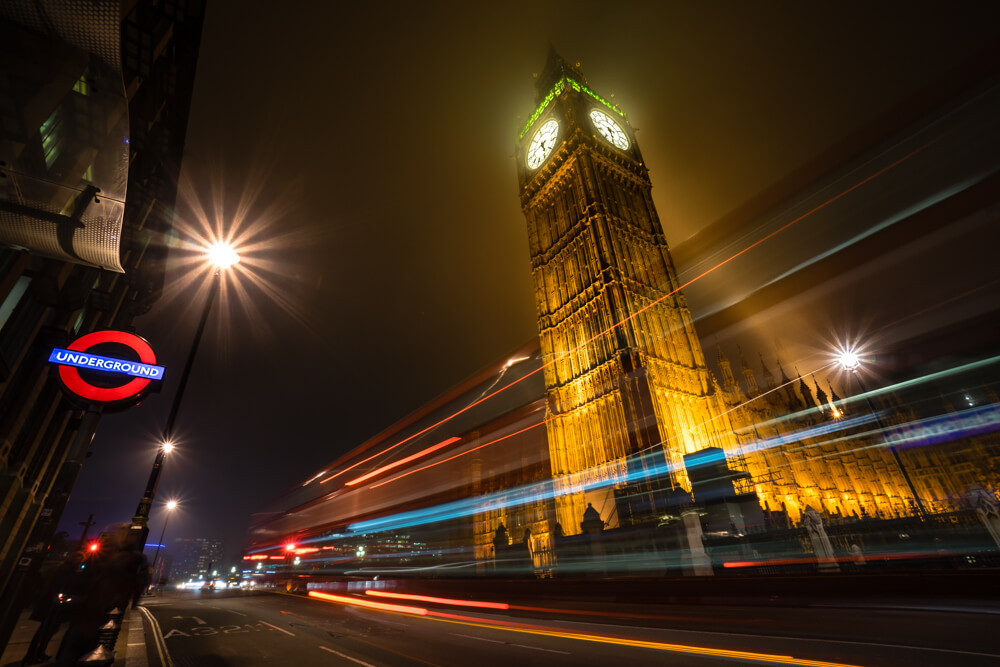 Markets and Museums
Whenever I arrive in a new city, I always like to wander in a market. They're always so much going on and it's so full of locals. It's a great way to fall into the rhythm of a new place.
In London, one of my favorite markets is Petticoat Lane Market on Sundays. It mainly sells clothes and everybody is haggling all over the place!
Camden Market is more touristic but still amazing. I get lost in there every single time, but I don't mind, since I always end up stumbling into a part of the market I hadn't seen before. The vintage clothes and Asian food parts are my favorite!
There are plenty of good museums in London, and some of the famous ones are worth returning to several times, like the Tate Modern or the British Museum. But there are also some small ones, well hidden, but still fascinating.
The Sherlock Holmes Museum, obviously located in Baker Street, is a great place to visit for book nerds like me (or Benedict Cumberbatch fans, whatever). The rooms are full of little details, all faithful to the books, and there really are seventeen steps!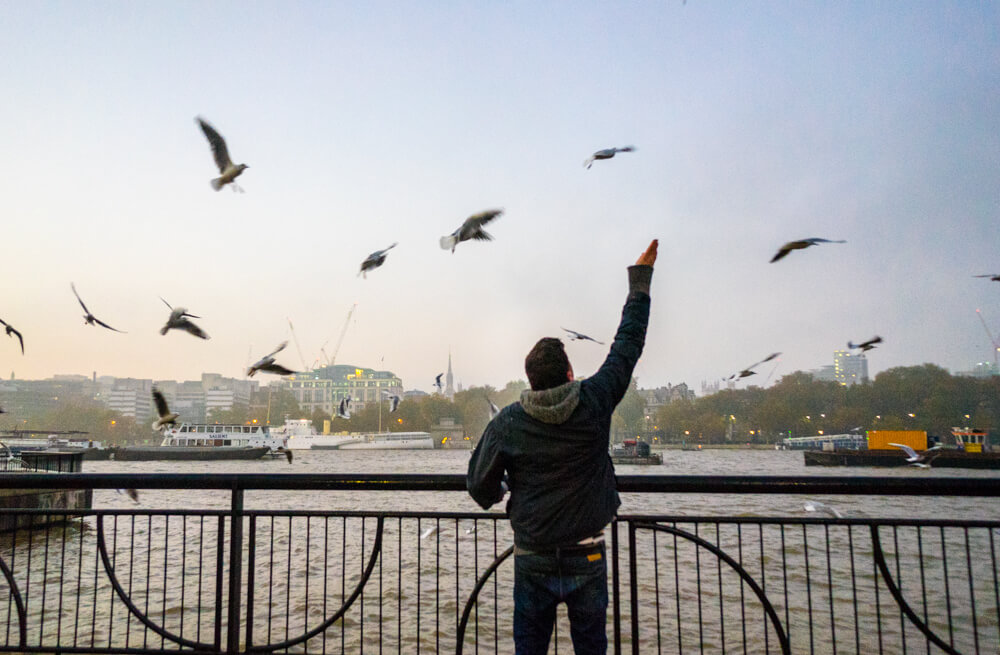 A Bit of Fresh Air
I like cities, but I need a bit of air, green and nature every now and then if I don't want to start going crazy. London is ideal for me in that regard with all its squirrel-filled parks and gardens (careful though, these guys are cute but they have sharp teeth).
Hyde Park is huge and I could spend my whole afternoon in there. My favorite spot is the statue of Peter Pan in Kensington Gardens (in the continuity of Hyde Park) and the Speaker Corner. This place marked with a sign is an invitation for anyone who wishes to, to express themselves publicly on any subject they like. It can get pretty intense when the speaker talks politic or religion, but I love this freedom of speech.
The London Wetland Center is another outdoor space, but this one is completely surreal, not at all what you would expect of London. There's a lot of wildlife in there too, living in the lakes and ponds.
As far as hidden corners go, Little Venice is also often forgotten. This little district on the canal is all peaceful and quiet, looking just like England and Italy had a baby. It's even possible to get a boat ride all the way to Camden from there!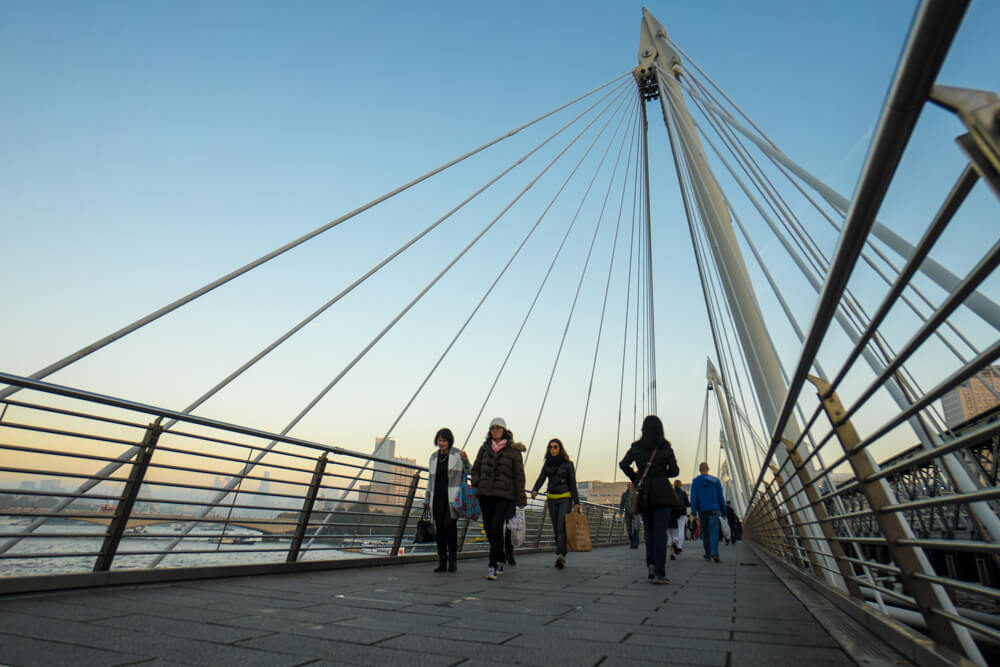 Weird and Creepy
Now we're getting to the good stuff, because who doesn't like a bit of weird and creepy in their life? Certainly not the Londoners, who managed to create a few spaces in the city just as eccentric as them.
Let's go back to Hyde Park for the Secret Pet Cemetery, about 300 miniature headstones, overgrown with moss, engraved with a few words by grieving masters from the victorian times. You can peek at this oddity between the fences, for actually going in there is not easy. You have to arrange a special visit way in advance, and it might be rather pricey.
To stay on this happy subject, Highgate Cemetery is also a beautiful place, and I really mean the "beautiful" part, despite the obvious sadness and creepiness of the place. The tombstones are carved in a very creative way and there's even a massive Egyptian avenue. The whole of it is overgrown and mossy just enough to have that "lost city in the jungle" feel.
No more cemetery from now on, I promise. Instead, let's go to Soho. Although this district is one of the most popular, it also contains a secret few know about : the Seven Noses of Soho treasure hunt. These noses jutting out of walls in unexpected places are not all easy to find, but they're supposed to bring good luck to those able to spot all seven of them. I'm still missing one, so that might be why I keep loosing my keys.
At Night
I love the London nights, whether it's in the (relative) warmth of summer or in the winter with the Christmas lights all around. The nightlife is always booming, and the best district to enjoy it with the locals is Shoreditch. (Need a place to stay? check out apartment rental sites like AirBnB or FG Properties)
But there's something else than drinking that makes the London nights magical for me, and that's another kind of magic entirely : the theater magic. London is famous all around the world for its West End plays! Even for those not too much into theater, just believe me when I say it just takes one musical to get hooked.
To access the theater magic, go to the Magic Booth (it's not an official name, just how I like to call it) on Leicester Square on the day that you hope to see a musical or play, and you'll be able to get the best last minute prices for plays and musicals.
The Shakespeare's Globe is also one of my favorite theaters, with 5£ seats available all year round if you book in advance, to see the famous playwright's work in the building for which they were originally written for!
The Secret Cinema, in the summer months, is also a unique experience, screening movies in an immersive set and in a secret location. It's typically nerdy, with films like Star Wars or Back to the Future, and I just love it.
To conclude, I wanted to introduce the amazing city dashes organized by Fire Hazard. In teams, you just run around the city at night looking for clues and escaping from some kind of monster. I was terrified, because I can't help but always invest myself completely in these kind of games, but I made it through!
I'll leave you with a few words from the musical Sweeney Todd that you can see in London.
"There's a hole in the world like a great black pit
and the vermin of the world inhabit it
and its morals aren't worth what a pig could spit
and it goes by the name of London."
Nope. Changed my mind, I'll leave with a few words from Mary Poppins instead.
"Ain't it a glorious day?
Right as a mornin' in May
I feel like I could fly!"
About the author: Cora is a french writer and passionate solo green traveler. She likes hiking, spotting wildlife, exploring and getting lost. You can follow all her adventures and get her tips for eco-conscious travel on her personal blog The Path She Took. Connect with her on Facebook and Instagram as well!