Hit the open road along Lake Superior on this unforgettable midwestern road trip. On Minnesota's North Shore, you'll find plenty of delightful pockets of nature, scenic lookouts, and so much more.
For non-Minnesotans looking to get outdoors, consider starting your journey in Minneapolis where it's easiest to rent a car or camper van. From there, head north and discover the beauty of the North Shore.
Minneapolis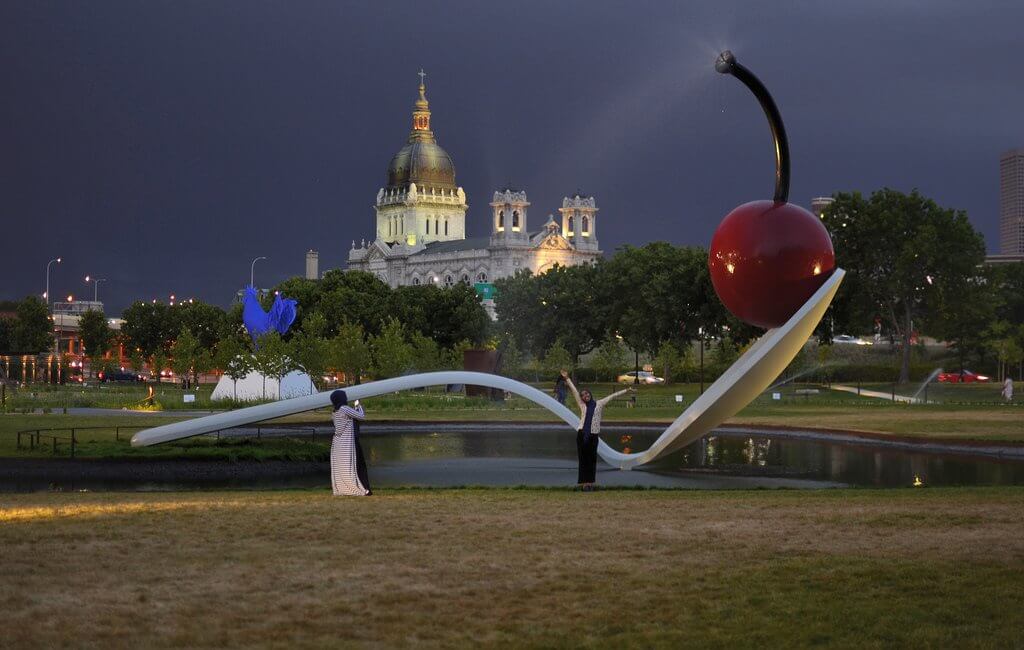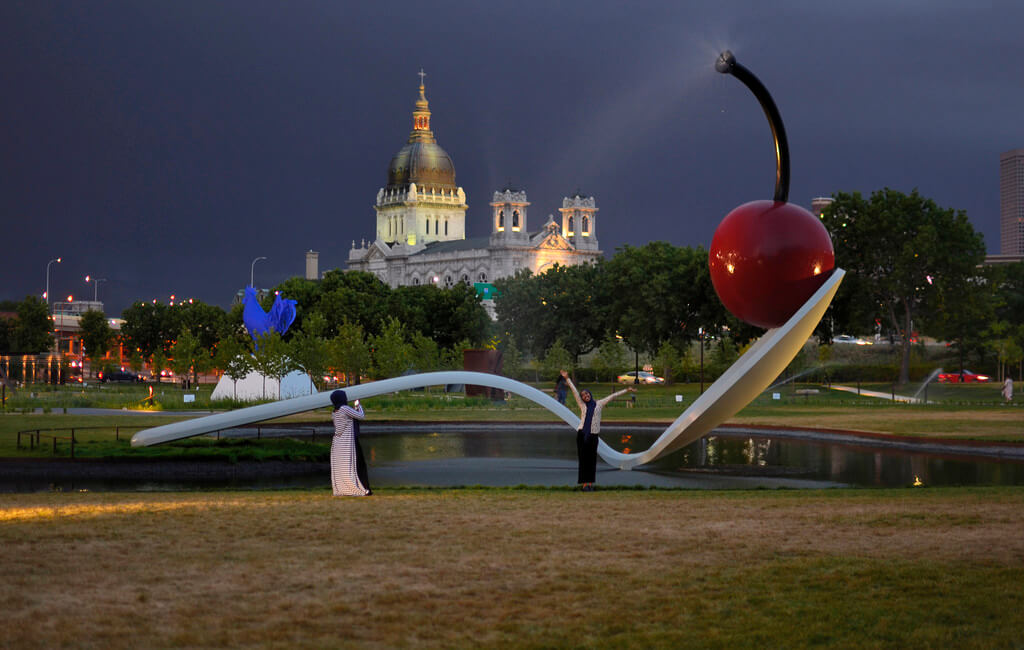 The southernmost point on this epic adventure, Minneapolis has plenty to offer on its own if you have the time to explore. The Minneapolis Sculpture Garden is a local favorite and a must-see. There are plenty of museums, ranging from the Minneapolis Museum of Art to the unique American Swedish Institute.
From Minneapolis, get out of the city atmosphere by heading north on I-35 towards Duluth. This is a long stretch of approximately 150 miles, but worth every minute of the journey!
Duluth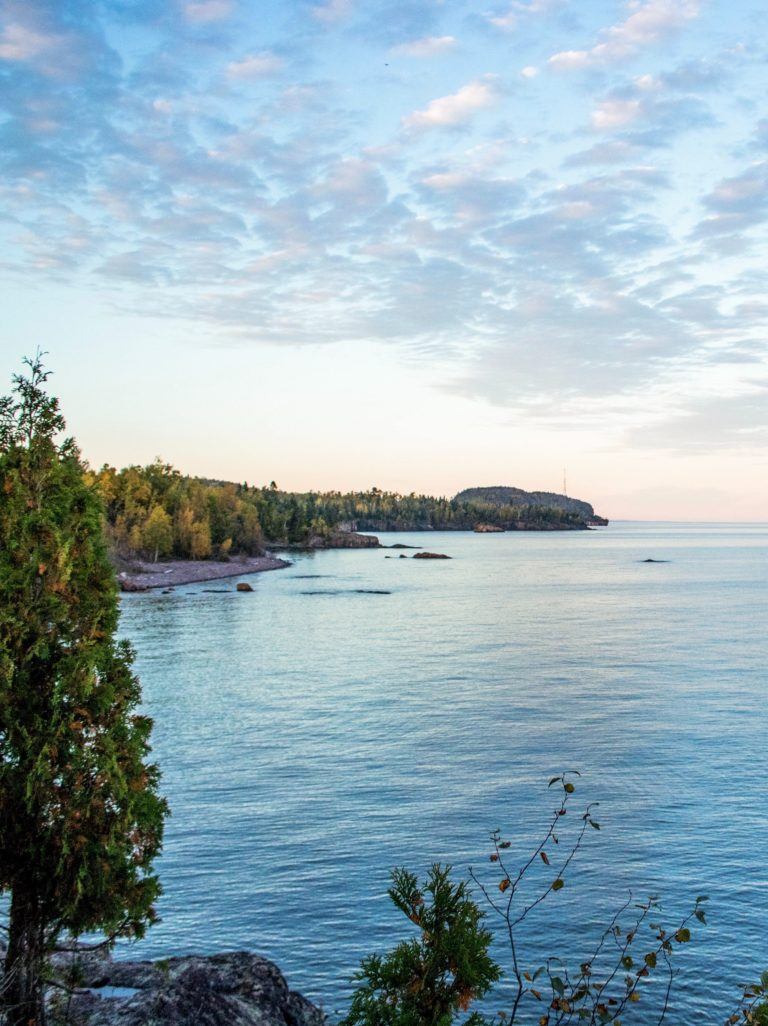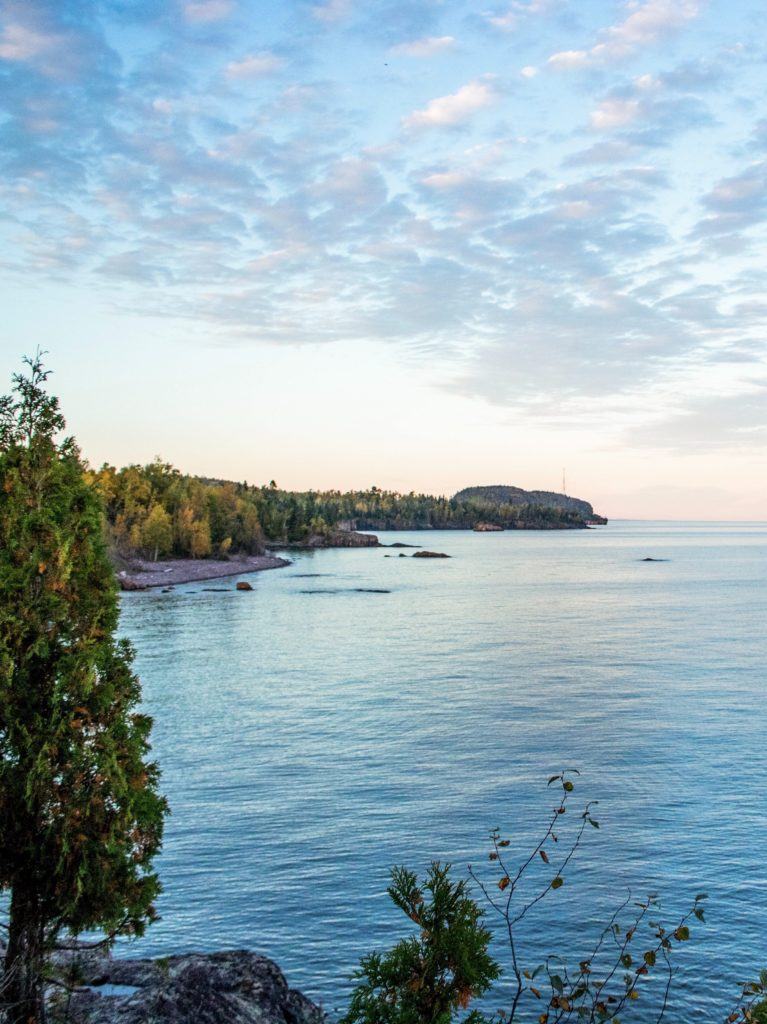 Catch your first glimpse of Lake Superior as you arrive in Duluth and don't forget to stop at the harbor and walk along the lakeshore while you're there.
Lighthouses: This small city is known for its iconic lighthouses. As you explore, you'll find that the history of these famous structures is certainly worth reading up on.
Enger Tower: This 5-story structure is by far the best place to get a view of the city. Climb up and take a look!
Congdon Park: A great place for a picnic, this quick stop is known for its beautiful waterfalls and bridges at Tischer Creek.
Keep heading north on Highway 61 for about 20 miles where you'll find a sweet surprise and a place to rest your head for the night.
Knife River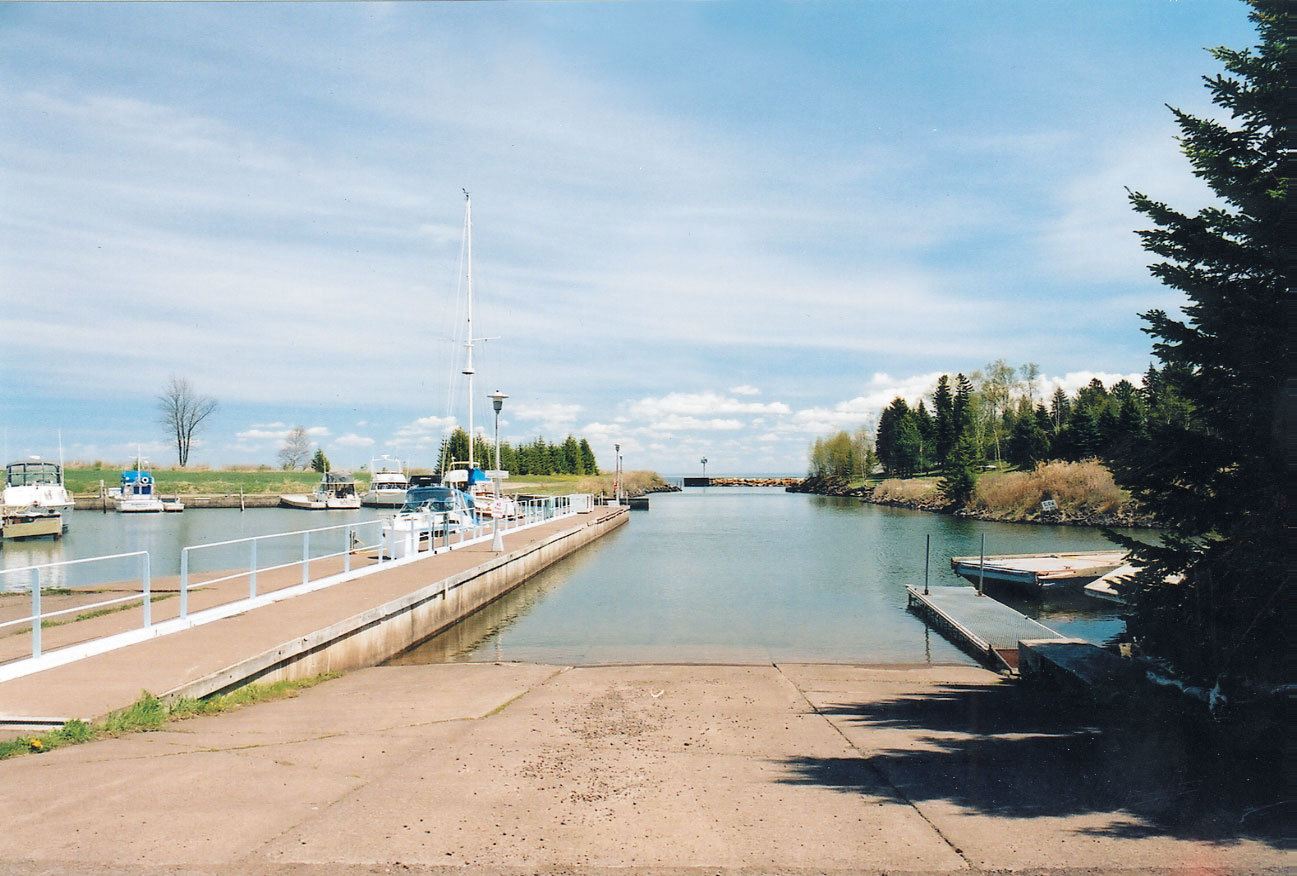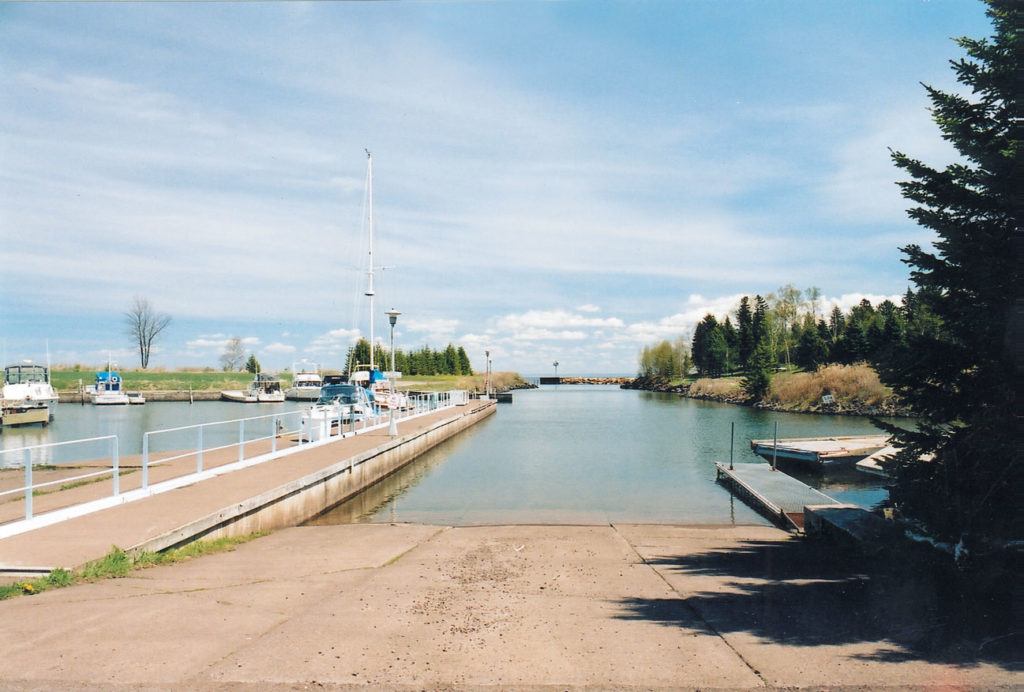 Knife River is the perfect place to stretch your legs, get a bite to eat, and rest up before the second leg of your journey.
Great Lakes Candy Kitchen: This adorable candy store is known for its old fashioned-style confections and rich history. Enjoy one of its many sweet treats which are made in small batches in copper kettles.
Russ Kendall's Smokehouse: A trip to the North Shore is incomplete without stopping in here (sorry vegetarians!). It is recommended to try the sugar-cured silver smoked salmon which is a local staple.
Knife River Campground: Whether you need a place to park your camper van or a cozy cabin to rest, this place is a favorite for campers and non-campers alike.
Continuing north, you'll find the next stop less than 10 miles away at Two Harbors.
Two Harbors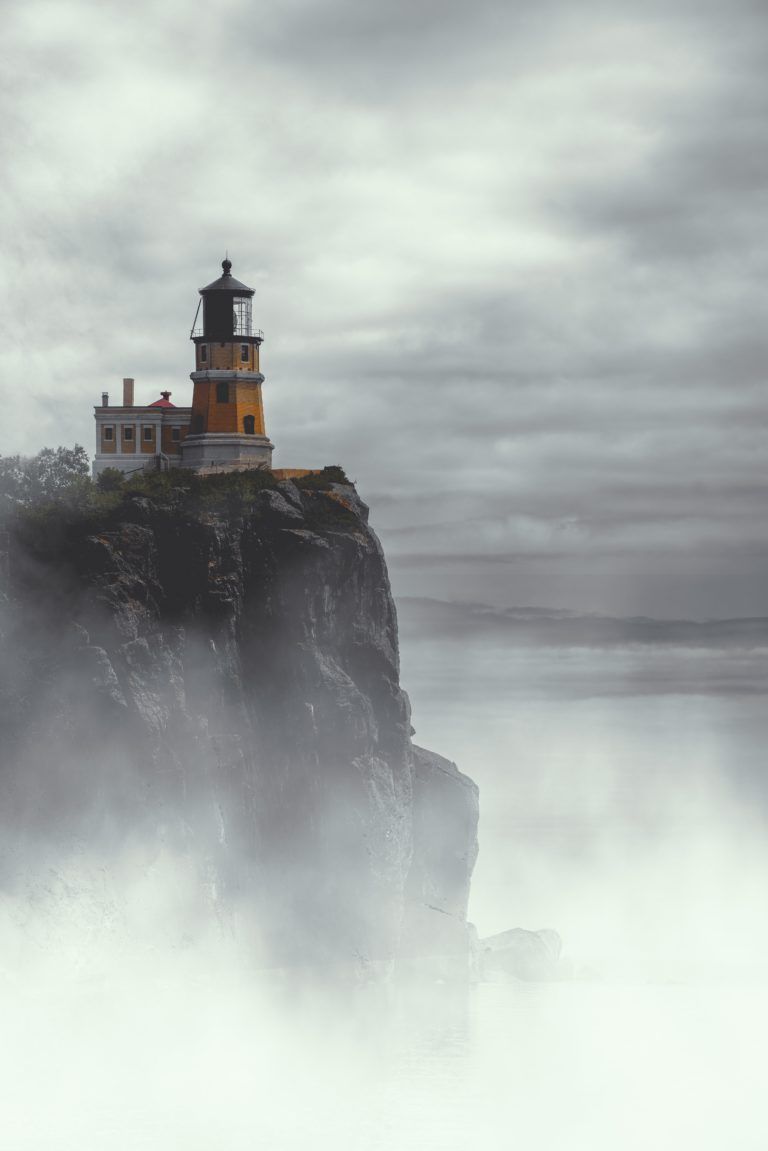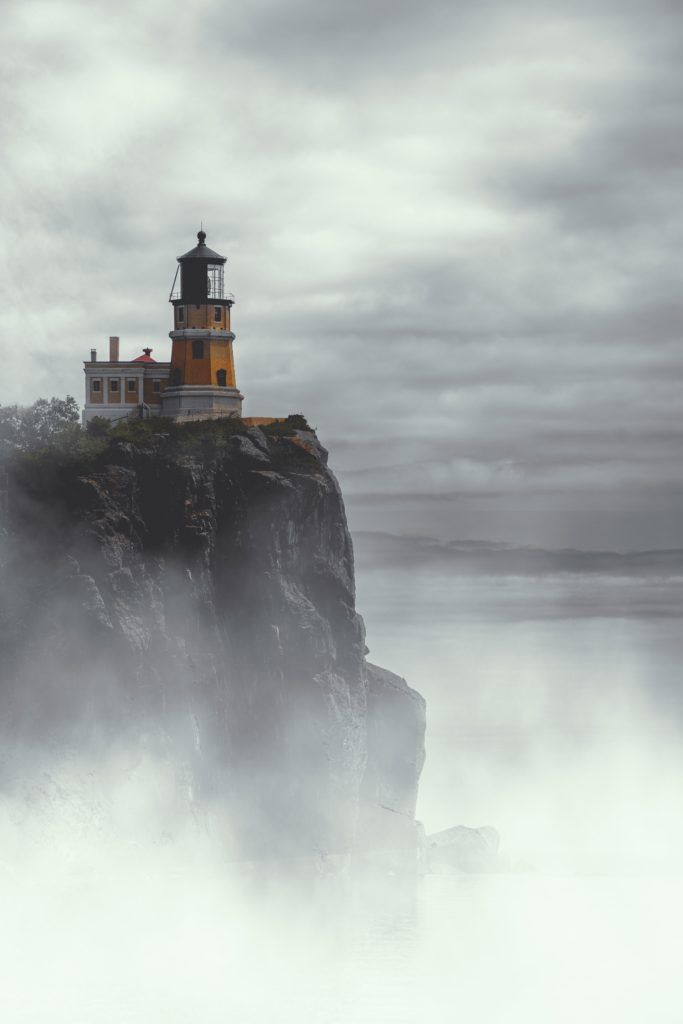 As the largest town on the North Shore, Two Harbors is an interesting stop and is sure to delight visitors with its natural beauty and history.
Gooseberry Falls: Known as the "gateway" to the North Shore, this state park has over 20 miles of trails. The highlights of the park are its 5 waterfalls, Agate Beach, and the Picnic Flow.
Iona's Beach Scientific & Natural Area: Have you ever been to a pink beach? This small beach area of Lake Superior gets its color from the pink rhyolite shards that litter the shore. Make it a quick photo-op or stay a while and wade in the calm waters. Word on the street is the rustling of the stones makes a beautiful singing sound!
Split Rock Lighthouse: A historical gem and must-see, this lighthouse is perched on a 130-foot rocky cliff and is surrounded by hiking trails.
Two Harbors Light Station: As the oldest operating light station in Minnesota, this lighthouse has a nationally recognized museum to explore.
Betty's Pies: After a long day of hiking (or really any time of day, we don't judge!), having a slice of pie at Betty's Pies feels like a rite of passage.
The next stretch of open road is just 25 miles long before reaching the next destination on this list–Beaver Bay!
Beaver Bay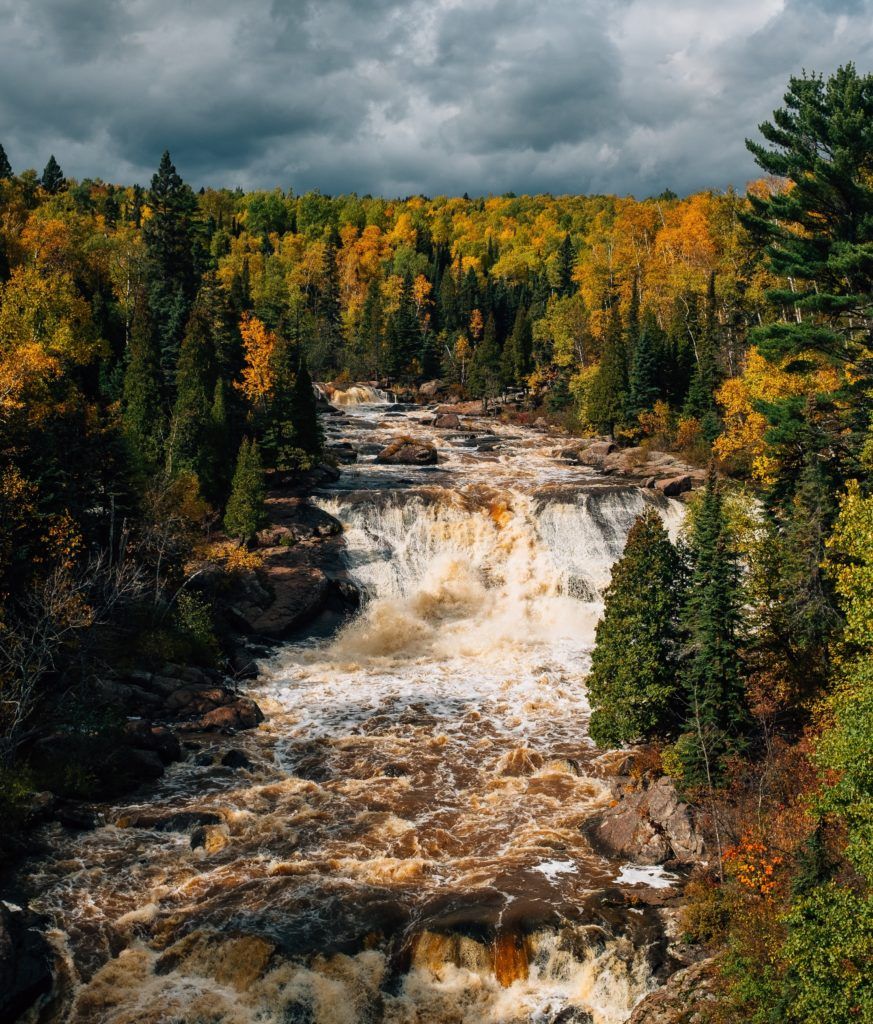 This kitschy little stop is one for the stone and crystal enthusiasts out there. With a small strip of eclectic shops and mom and pop restaurants, Beaver Bay is a great place to get out and stretch your legs or grab a bite to eat.
Beaver Bay Agate Shop and Museum: The oldest rock shop in all of America, this unique place can't be missed (literally–they have a giant sign right on the highway to attract visitors). The museum boasts a variety of local varieties of agate and other stones, along with plenty of educational materials.
Beaver Falls: As the river drops 300 feet at Beaver Falls, it becomes a stunning series of cascades which give way to a bay at the bottom. There are trails along the cascades as well as a bike trail that goes all the way back to Gooseberry Falls, in case you want to get out and see the sites from your bike!
To get to the next stop, you don't have to go very far. Just keep heading north and you'll get to Silver Bay in a matter of minutes.
Silver Bay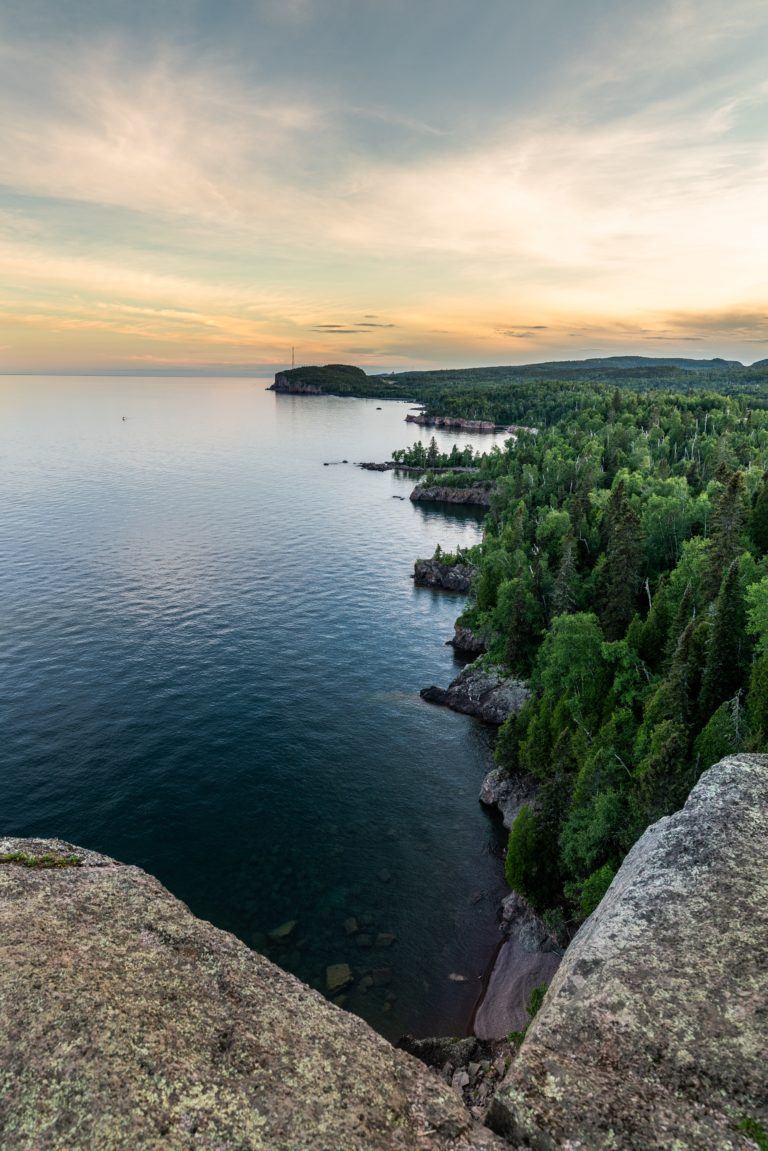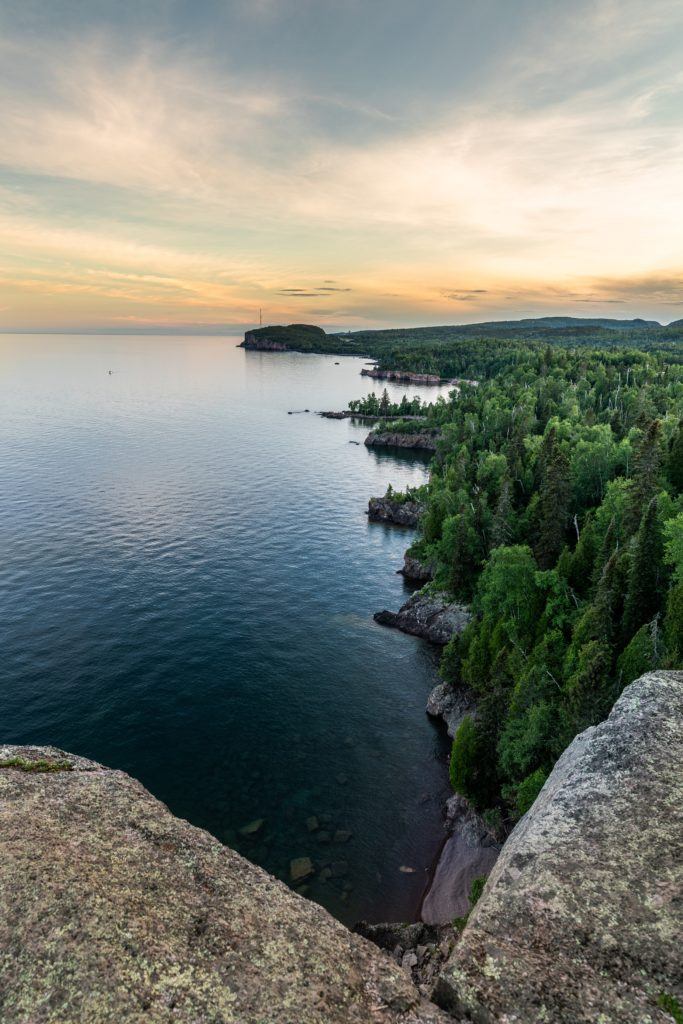 Silver Bay is worth spending some time in, as there are so many places to see in and around town. This is the peak of the trip and the halfway point between Duluth and Grand Marais and a great spot for some epic outdoor adventures!
Pellet Island: Consider parking your vehicle in the Silver Bay Marina before embarking on the rocky hike out to the island. The only way onto the island itself is a rickety wooden ladder, so be prepared to climb!
Black Beach: Another great beach on this list, this one is black instead of pink or white due to the silver ore dumped from a nearby mine.
Palisade Head: Known as one of the most instagrammable destinations on the North Shore, this picturesque cliff is one of the best places to catch a sunset because of its panoramic views. It's a great spot for artists, rock-climbers, or really any outdoor enthusiast.
Tettegouche State Park: This awesome state park is a North Shore essential stop. Scenic lookouts over the lake, waterfalls, and a river-meets-lake beachfront make this a great place to spend the day. If you're looking for a place to camp, you can also find a few campgrounds nearby.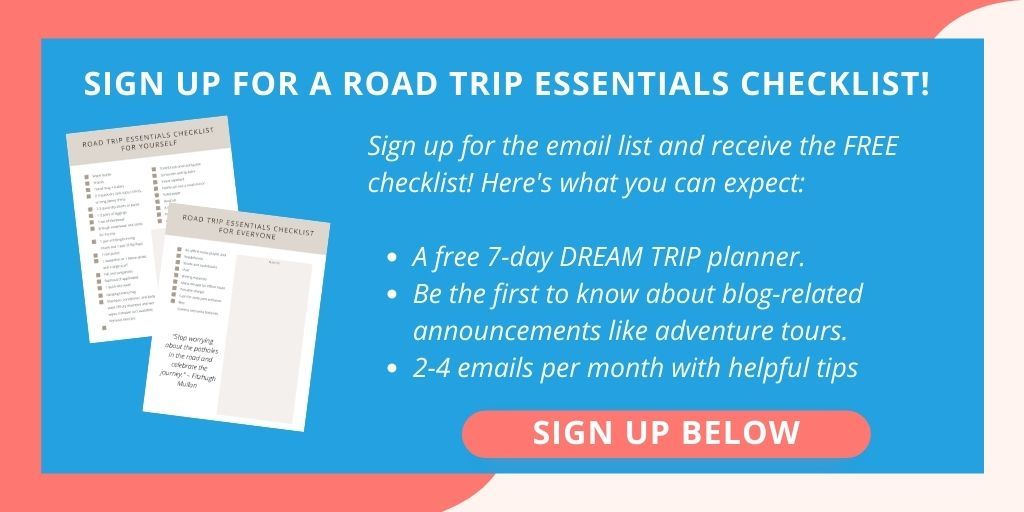 The second half of this trip begins as you leave Silver Bay and continue north on Highway 61 for just under 25 miles before arriving for a quick stop in Shroeder.
Schroeder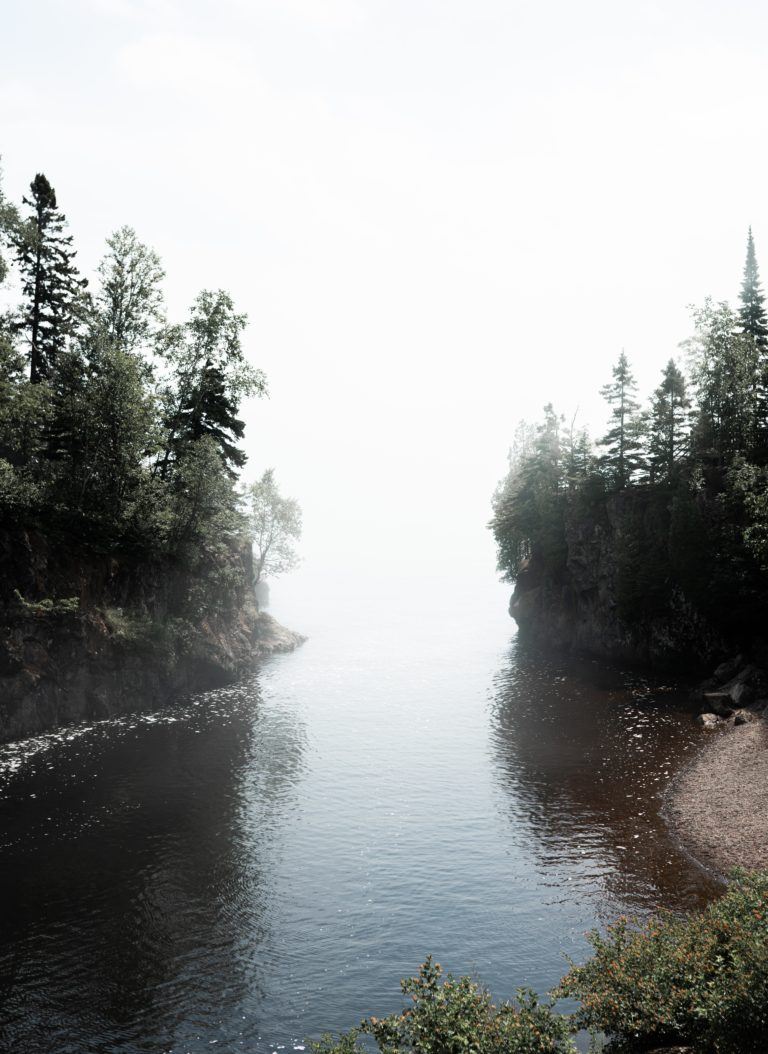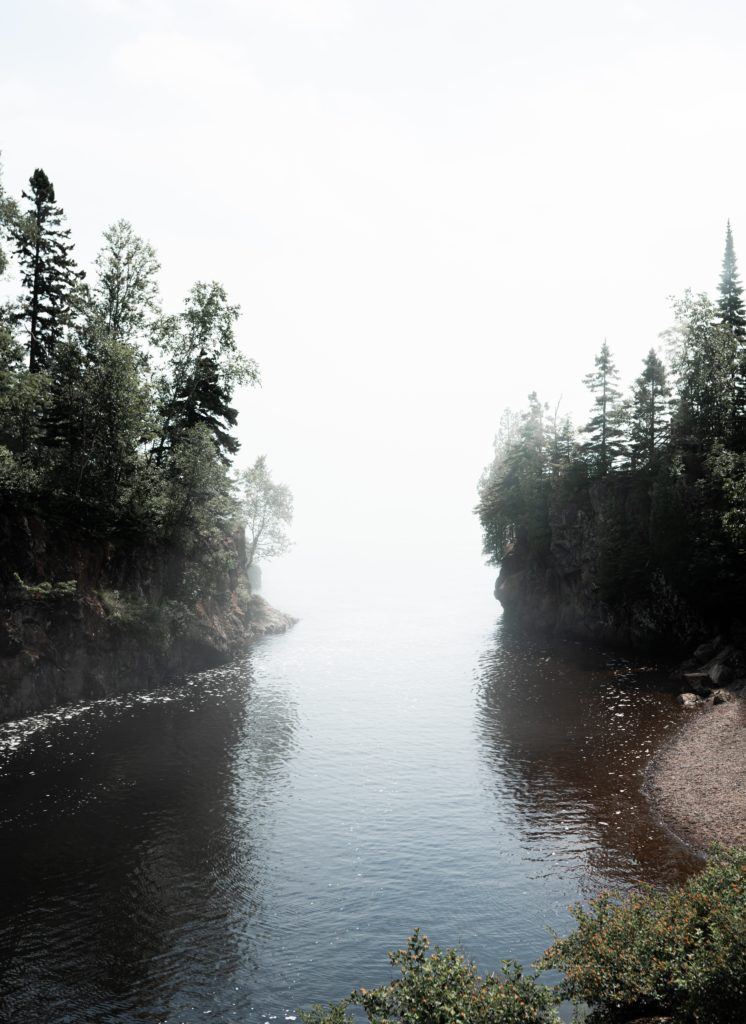 Spend as much time as you wish in Schroeder exploring the parks and taking in the sites.
Cross River Falls: Perhaps one of the more underrated waterfall stops along the North Shore, Cross River Falls can actually be seen from the highway as you drive. Get out for a quick hike to the falls or enjoy the view from the comfort of your own vehicle.
Temperance River State Park: Another great place to enjoy the waterfalls of the area, this park is also located right off the highway and easy to access.
After passing through Schroeder, you'll arrive in Lutsen just 13 miles later.
Lutsen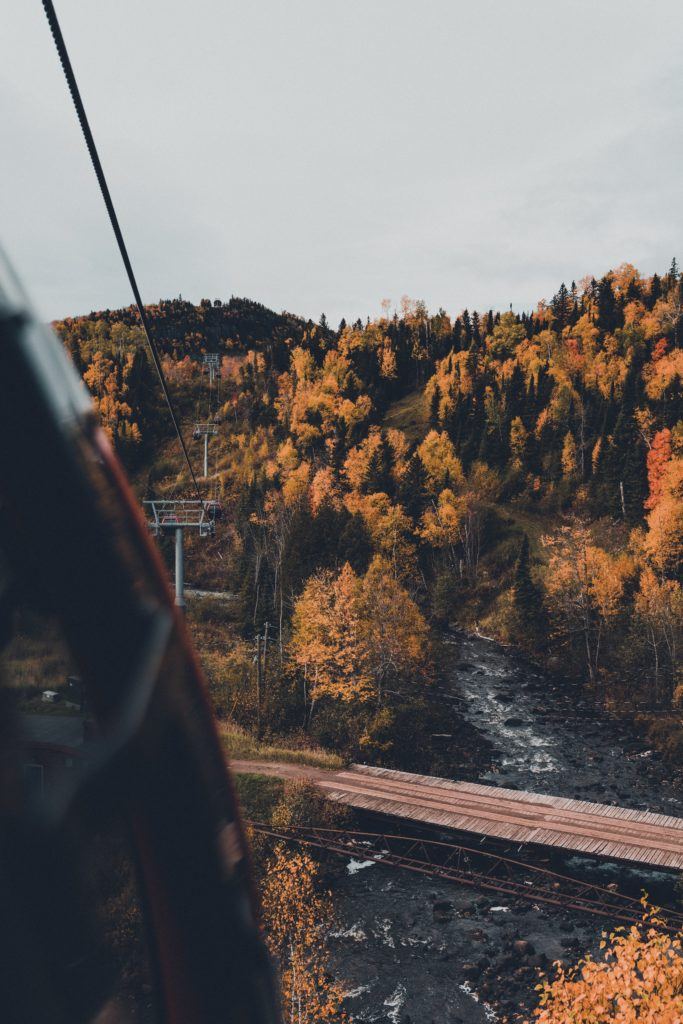 Whether you're taking a trip on your own, with friends, a partner, or your family, Lutsen is a great stop to get out and have some fun!
Lutsen Mountains: This adventure park is known for its stellar skiing options in the winter and canoe tours in the summer. There are also plenty of hiking trails and a Summit Express Gondola ride which offers the best view of the Sawtooth Mountains in the area.
Cascade River State Park: This park is home to 5 small waterfalls and the Lake Superior Shoreline Trail where hikers can find some seriously awesome lake views. There is camping on-site, making this a great place to rest.
As you get closer to the end of your trek, enjoy the epic views on the quick 18-mile drive up to Grand Marais.
Grand Marais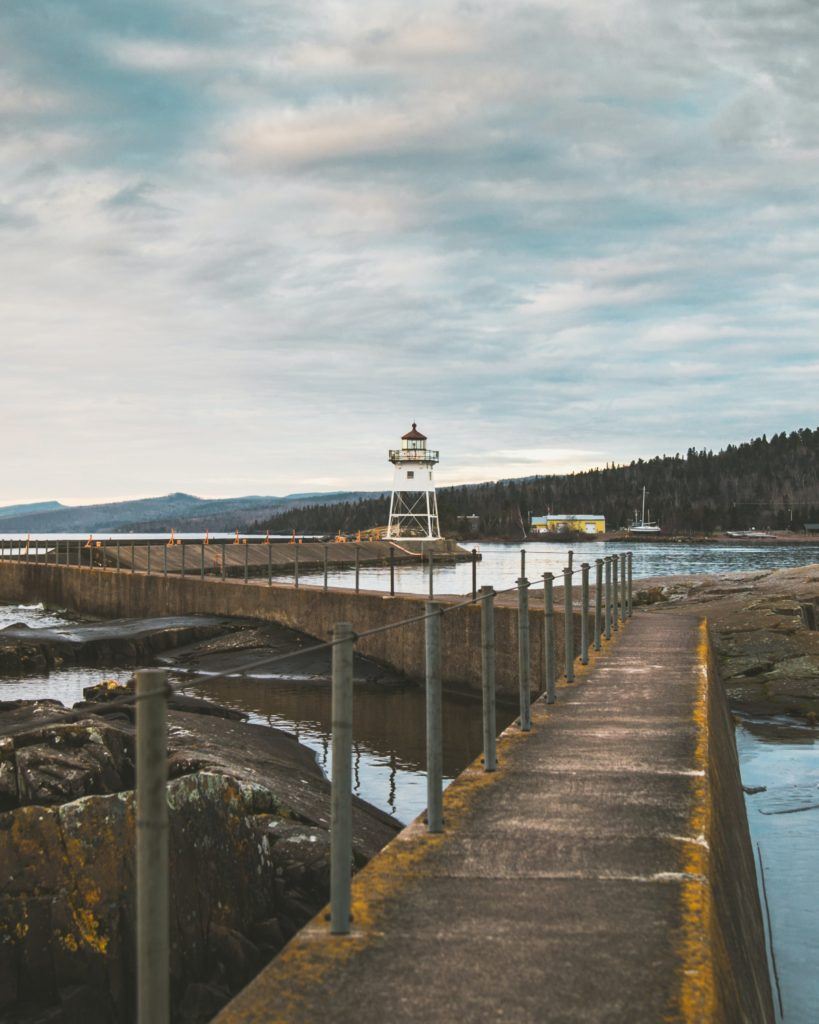 The last official stop on this journey is Grand Marais, a small town which feels a lot like a meeting point for outdoors enthusiasts from near and far.
World's Best Donuts: Yes, you read that correctly. Apparently, the world's best donuts are in Grand Marais and you can try them at this cute locally owned shop which boasts 52 years of service and 30 different donut varieties.
Artist's Point: Found in the quaint harbor of the town, a visit to Artist's Point is a great way to take in the beauty of the lake with its colorful rocks and picturesque lookout point.
Judge CR Magney State Park: This park is home to the famous Devil's Kettle Falls which has been puzzling visitors because of its waterfall that seems to disappear into an abyss.
Naniboujou Lodge: A local favorite, this lodge is decorated with vibrant colors and boasts unique architecture and a delicious menu. Go for a bite or stay in the lodge for the night.
This lovely town is the last stop before making it to the Canadian border, but if you're still looking for some adventure consider extending your trip a bit inland for more outdoorsy fun!
Bonus: Gunflint Trail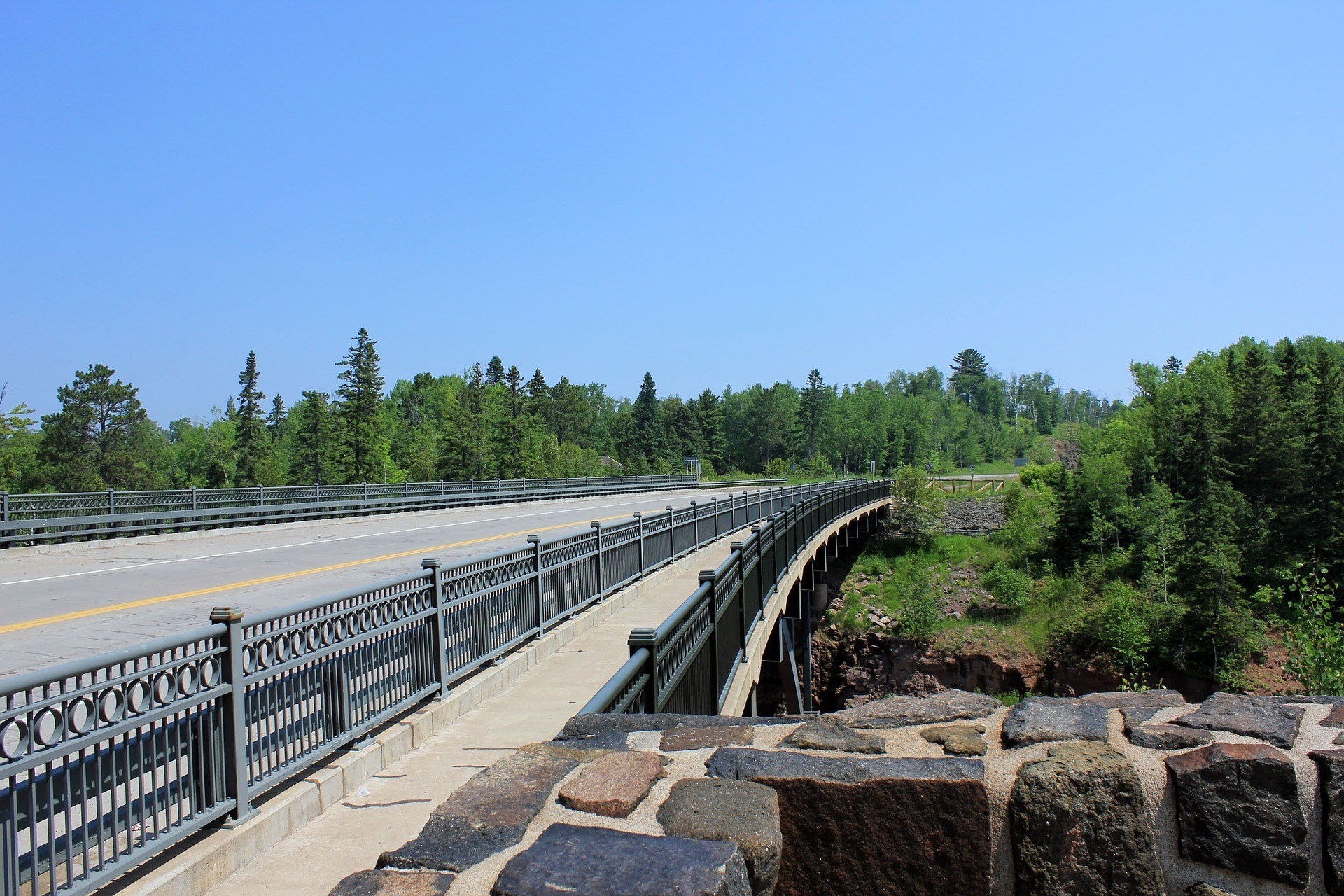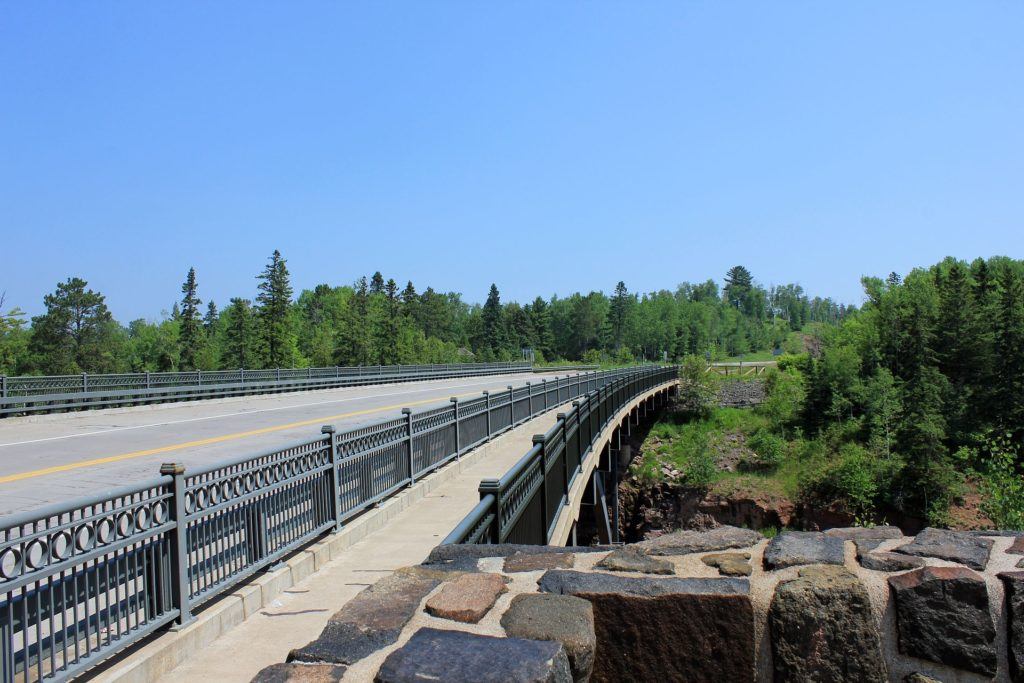 This National Scenic Byway was originally used by traders and merchants to bring goods inland back in the day. Now it's a paved highway that will take you through the Minnesota wilderness, eventually landing you in the Boundary Waters Canoe Area Wilderness. The area is expansive and ideal for anyone who really wants to get out and perhaps off the grid.
Map
Before you go
Inspired to get up to the North Shore and start your road trip? Awesome! Here are a few things to keep in mind:
State park pass: Most state parks in Minnesota require visitors to have a permit, which you can purchase for unlimited visits within a calendar year.
Campsites: If you're travelling in the summer, it is recommended to reserve your spot at any campsites ahead of time as they tend to fill up during peak season.
Weather: Even in the summer months, temperatures can drop quickly on the North Shore, especially at night. Bring lots of layers and brace yourself for the chill!
This route is such a fantastic road trip because you have the freedom to take it as quickly or as slowly as you'd like. Spring and summer are the ideal time to head up to the North Shore, but you can still enjoy this trip in the winter with a few weather precautions and a bit of extra flexibility.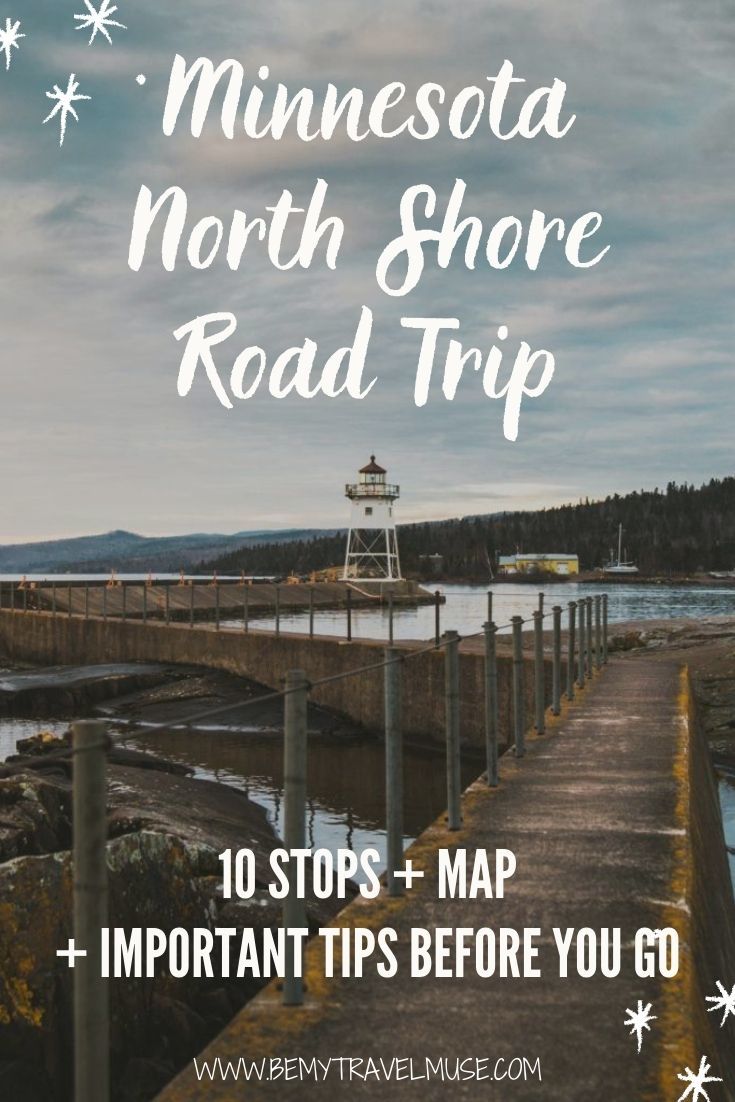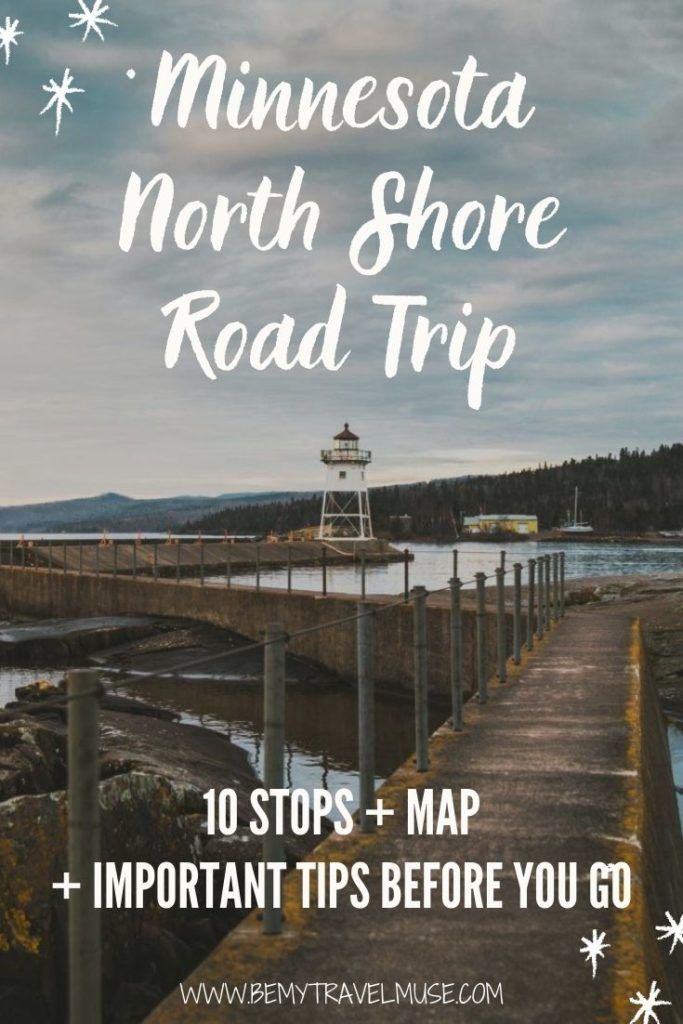 **COVID-19 Precautions: As of the time of this post, most of the parks and attractions mentioned are open with the safety measures necessary. However, a few are not yet operating including a few lighthouses and museums. Make sure to check each attraction's website before your trip.