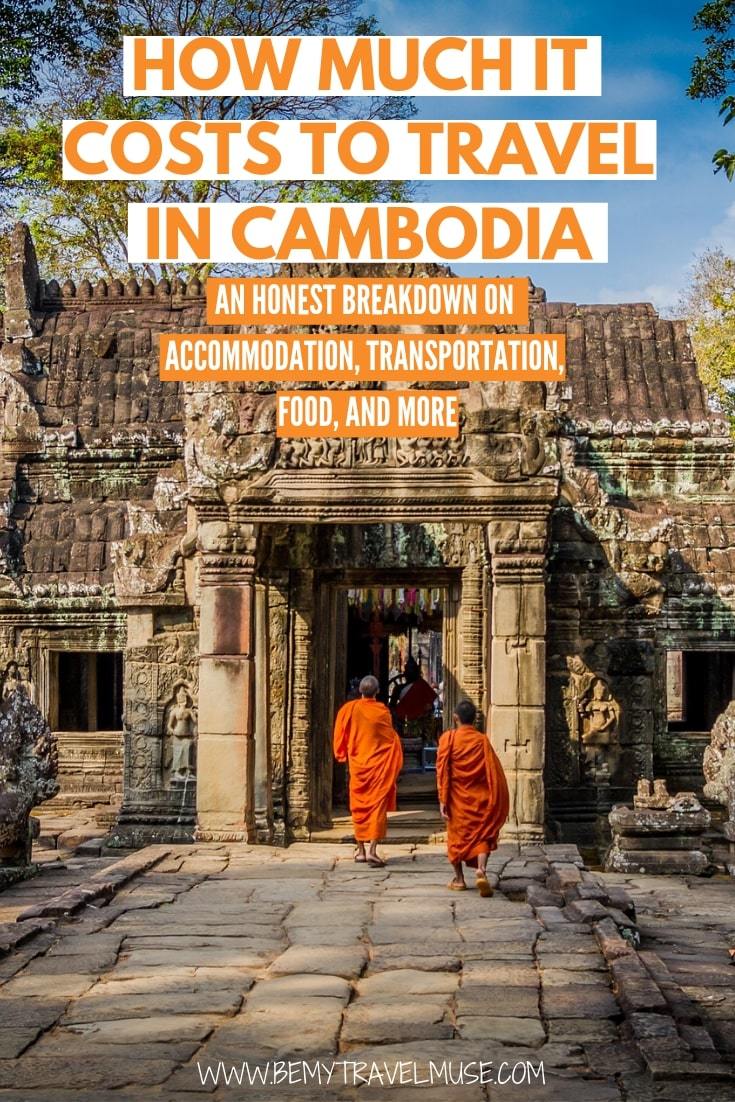 I spent an entire month in Cambodia, starting in Siem Reap, heading through Phnom Penh and to the coast, and then up north through Kratie and Banlung, hitting most of the spots backpackers tend to frequent, and even a few of the lesser-known ones.
It would appear that pricing in Cambodia has steadily gone up over the last few years. This is inevitable as tourism continues to rise, but it is still, absolutely, a budget destination. Luxury resorts, VIP buses, and fancy restaurants have mushroomed all over the main Cambodian cities, yet at the same time, budget hostels, tuk-tuks, and local eateries remain available to backpackers on a shoestring budget. What's more, the de-facto currency in Cambodia is US Dollars, making it a little easier for yours truly to navigate the system.
I have read in many places on the interwebs that a thrifty backpacker can travel through Southeast Asia for roughly $30 per day, or $1000 per month. Some insist it can't be done while others swear by the figure.
My verdict? It can be done. It is still one of the cheapest travel destinations in the world. I know, because I did it.
Accommodation:
This will be the cheapest part of Cambodia if you work it right. Stay in dorms whenever possible and accept that you most likely won't have air conditioning or hot water. This is pretty irrelevant as you will probably only be in your dorm while you're sleeping, and it's so hot in Cambodia, there's really no need nor desire for a hot shower.
Hostels in Siem Reap: $3-$10 (book your hostel in Siem Reap here)
Hostels in Phnom Penh: $4-$8 (book your hostel in Phnom Penh here)
Hostels in Kampot: $3-$5 (book your hostel in Kampot here)
READ: The best hostels in Cambodia
Transportation: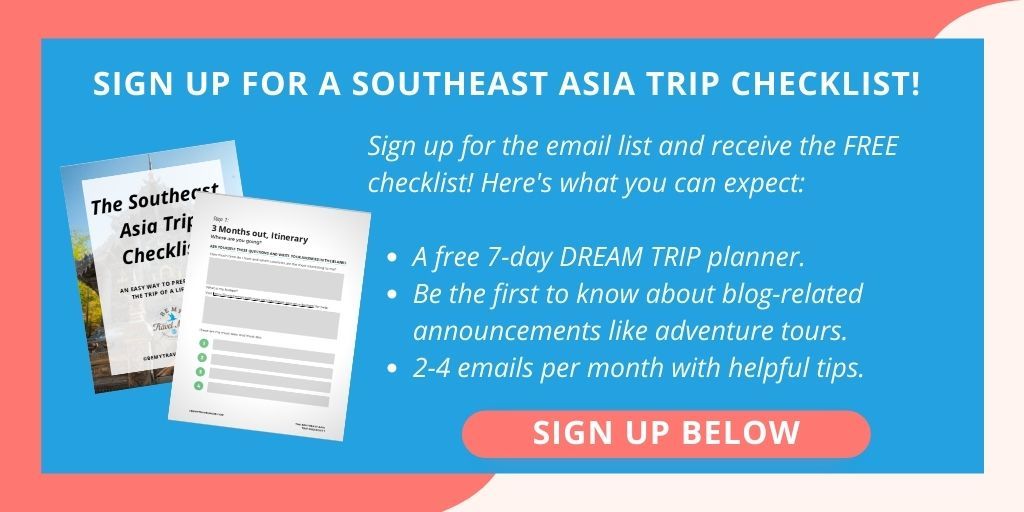 If you are just getting from one spot to another, use Grab app, which is exactly like Uber, but Uber is no longer available in Southeast Asia. You can register with a credit card or pay cash directly to the driver. A ride from the airport to the city center is about $5, whereas if you approach a regular taxi driver, you are likely to be quoted twice the price. Short distance rides typically cost less than $1.
If you are touring Angkor Wat, consider taking a push-bike vs. a tuk-tuk or motorbike, if possible. A tuk-tuk costs $15/day while a bike costs $2. If a push-bike is not an option and you need to hire a driver, walk out to the street to hail a tuk-tuk as opposed to allowing your guesthouse to do it for you. You'll also be much better off if you make friends with the driver and negotiate fair rates. Always haggle.
The same logic applies for heading directly to the bus station to book tickets vs. through your guesthouse or a tour operator. Most busses ran anywhere from $3 to $8 for anywhere from 2 to 9 hours worth of driving.
Food:
Western food can be found for anywhere from $2 to $6 for a standard meal. Breakfast is available at any time of the day. Street food isn't as prevalent as in, say, Thailand, but it is still easy to find and relatively cheap. Although, you might not really know what you're eating, and you'll need to be a little adventurous.
READ: What to eat in Cambodia
Cheap vs. Expensive Places in Cambodia:

Cheap: The cheapest place I stayed at was Banlung, just south of Laos. My guest house cost $2 for the dorm, but I also watched as two rats, followed by a frog, hopped across my guest house floor. You can also stay in Sihanoukville practically for free, but I chose the less-seedy Otres beach and only paid $3/night for a basic room with a mattress, mosquito net, and a shared bathroom. It's all you really need.
Expensive: The islands, particularly Ko Ta Keo and Koh Rong, were the most expensive. Bungalows run anywhere from $15-$25 per night, but often accommodate several people. This is a little tougher as a solo traveler, but one can find friends to bunk with.
Larger cities like Siem Reap and Phnom Penh also tend to cost a bit more than the smaller towns, but one can still easily find $5-$6 dorms.
Other Incidentals:
As any long-term traveler will tell you, alcohol eats your budget up quickly. I could have spent about $100 less had I not imbibed on $1 Angkor beers (but how can you resist?!). Tickets to Angkor Wat are also getting more expensive each year, but it's the top reason why many people want to travel to Cambodia and it's not an experience you want to skip to save money.
What's more, I spent about $10 total on unlimited 3G data for my iPhone. Now THAT is a steal.
*I did visit Cambodia during what would be considered the low season. Naturally, pricing was a bit lower during this time. I also traded a blog post in exchange for free SCUBA diving and accommodation, plus a trek while in Cambodia. These all helped me keep my costs in check.
So, in my opinion, though Cambodia is more costly now than it was even two years ago, for example, it is still an absolute budget destination that can easily be done with only $1000 to your name.
READ NEXT: