Going on a beach vacation in the United States doesn't have to be an ultra-indulgent affair. While many budget travelers tend to avoid seaside towns because of high-season sticker shock, there are plenty of cheap beach vacations on American shores to choose from. With some careful planning, even popular seaside destinations can be more affordable. Knowing when to go, where to stay, and how to get around on the cheap can make these gorgeous places the perfect addition to your travel bucket list.
Here are the best cheap beach vacations in the USA:
1. Cannon Beach, Oregon : $154/day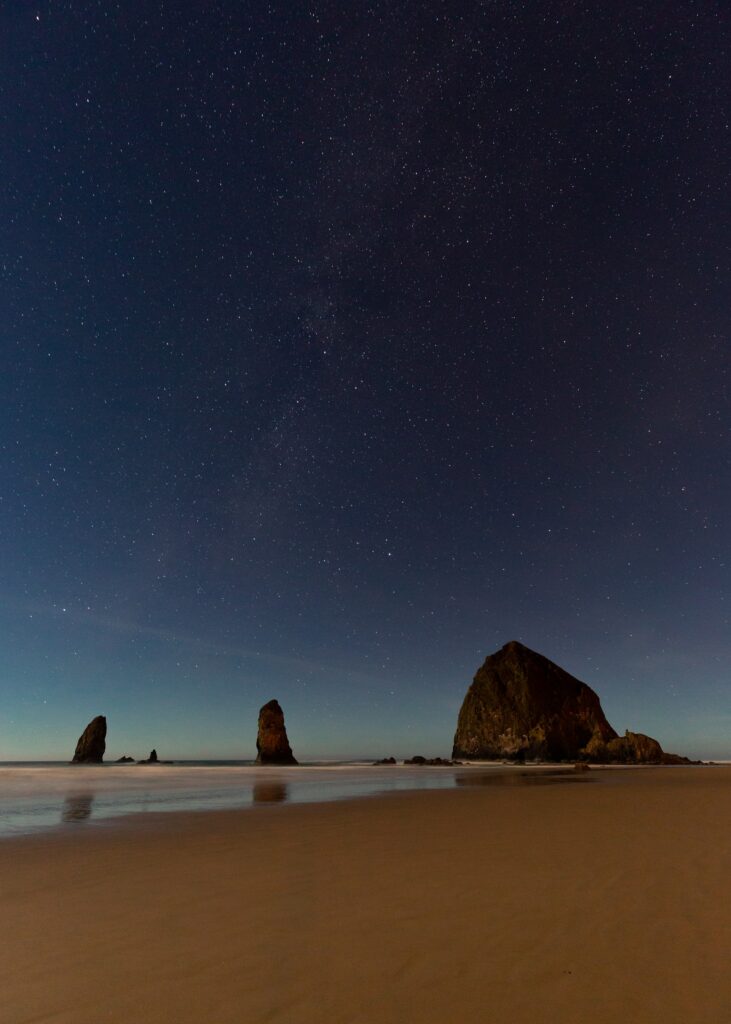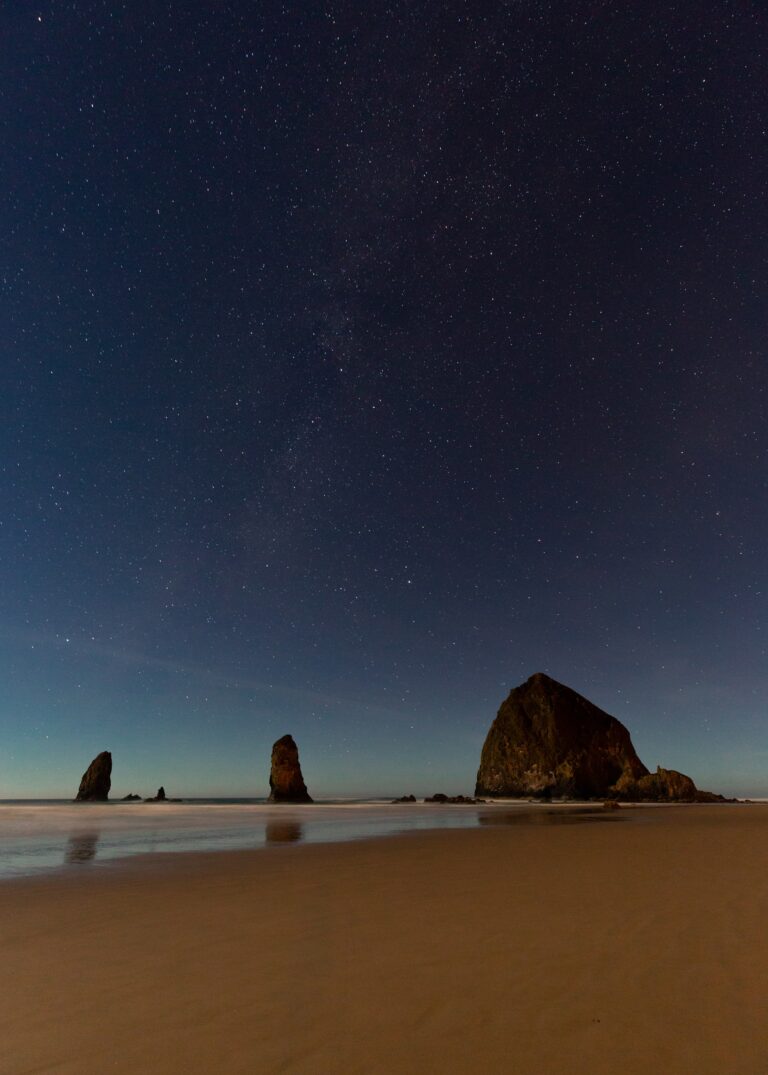 This picturesque Oregon destination boasts over nine miles of coastline to enjoy. With Haystack Rock jutting from the otherwise flat, sandy shore, it's easy to say that this is a travel photographer's dream come true. The beach is also known for its colorful tide pools that are marvelous at sunrise, along with an impressive array of migratory birds and whale-watching opportunities.
Cannon Beach booms in popularity in the summer months as beachgoers flock here to enjoy the short-lived heat waves of the Pacific Northwest. Avoid the crowds by visiting in the fall, when you'll be able to hit the shore without so many people there. Since this area has so much virtually untouched nature around it, it'll be easy to save money on activities by, for example, sticking to free hikes at Ecola State Park.
Meals: $20-40/day. If you're camping and cooking your own food, you could spend as little as $20/day; meals at local restaurants are in the $15-20 range.
Accommodation: $42-116/night. If you camp at Wrights for Camping, you'll pay $42 for a two-person site (there are no rates for singles). This entire home is also available for $85/night, and rooms at Ecola Lodge start at $116/night.
Transportation: $0-90/day. For travel to neighboring cities, you can hop on a free shuttle, but if you want to explore further, renting a car in Portland is pricey, starting at $90/day.
Cheapest time to visit: The fall and winter months are the cheapest time to visit Cannon Beach, but the frigid cold of winter might deter you from wanting to visit the beach. Opt for September to November; you won't be able to swim in the water, but it's still a great time to hang out at the shore, and it may be warm enough to camp if you go in the beginning of fall.
2. Fort Bragg, California : $219/day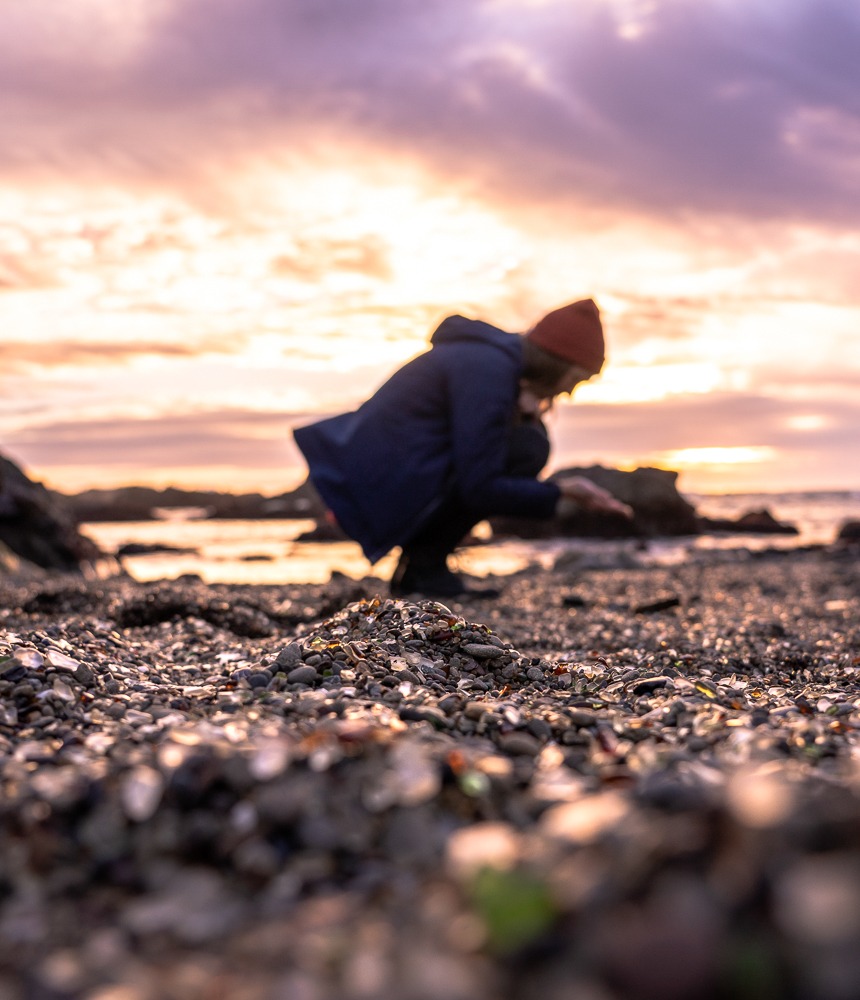 If you're thinking of heading to California, don't miss out on hanging out for a while in Fort Bragg. This charming seaside town is famous for its sea glass-covered beach, appropriately named Glass Beach. It's also a cheaper alternative to other, more pricey destinations nearby, like Mendocino.
Fort Bragg is the perfect launching point not only for the quaint beaches but also some stellar hiking areas. Jug Handle State Natural Reserve is free to visit and has tide pools, bluffs, and a magical pygmy forest (gnarled and twisted cypress and pine trees). Mackerricher State Park is also free, and has overnight camping options. There you'll find seals hanging out on the rocks and miles of virtually untouched shoreline to explore.
Find out what else there is to do in Fort Bragg here!
3. Huntington Beach, California : $153/day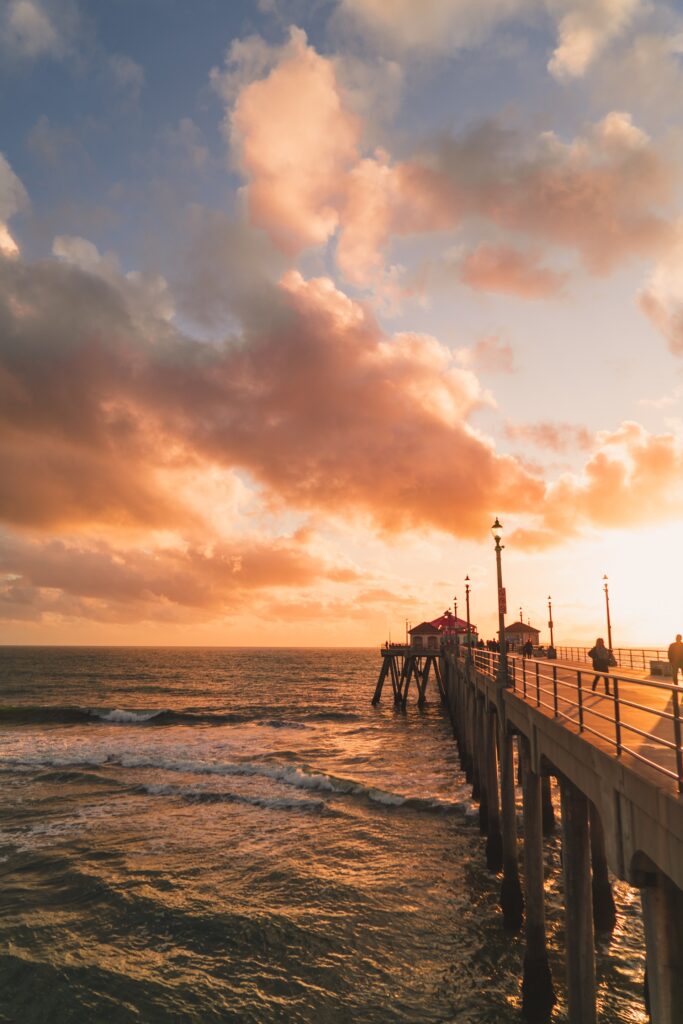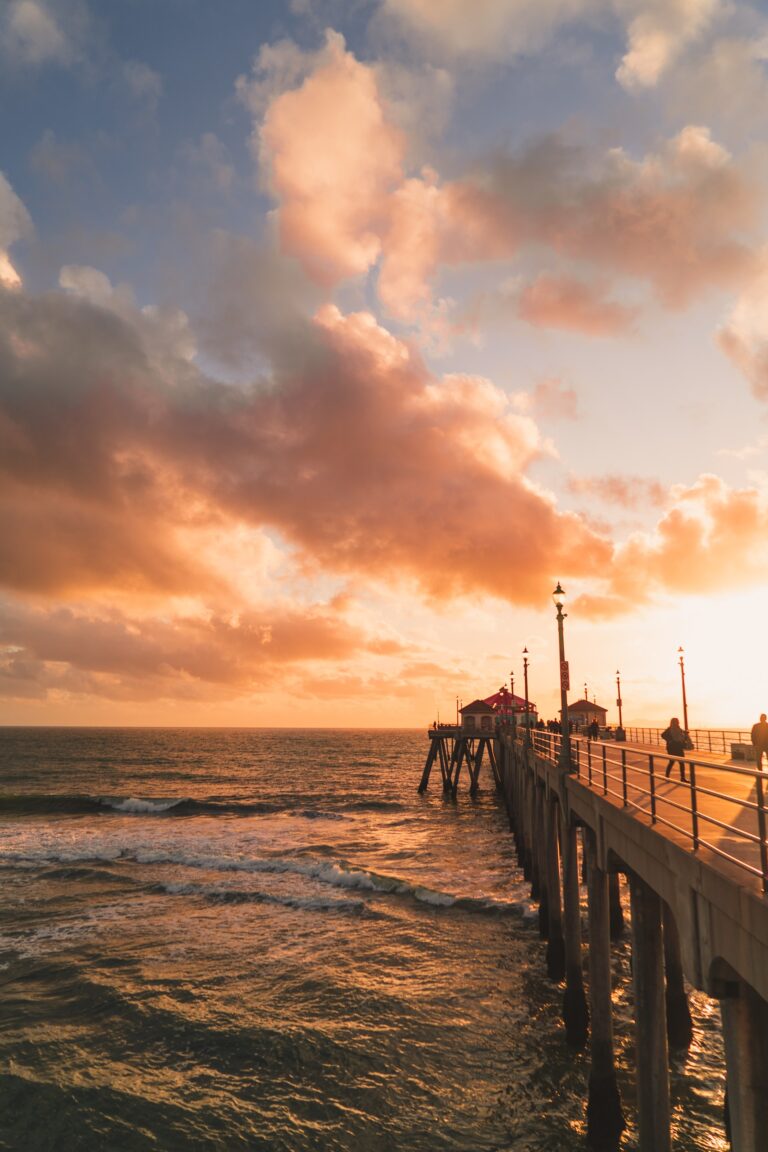 So you want a full California beach experience without spending thousands on overpriced hotel rooms and bougie restaurants? Consider Huntington Beach, a laid-back town that is much more affordable than nearby Santa Monica and San Diego.
As far as Southern California seaside towns go, this one is one of the most affordable. Not only can you find deals on accommodations here, but the food scene is impressively cheap and there's plenty to do for free. You'll be able to grab a few tacos from a food truck for $5-10 and then spend the day exploring 365-acre Huntington Central Park, which is free to visit; you might even be able to see whales in the distance.
4. Galveston, Texas : $130/day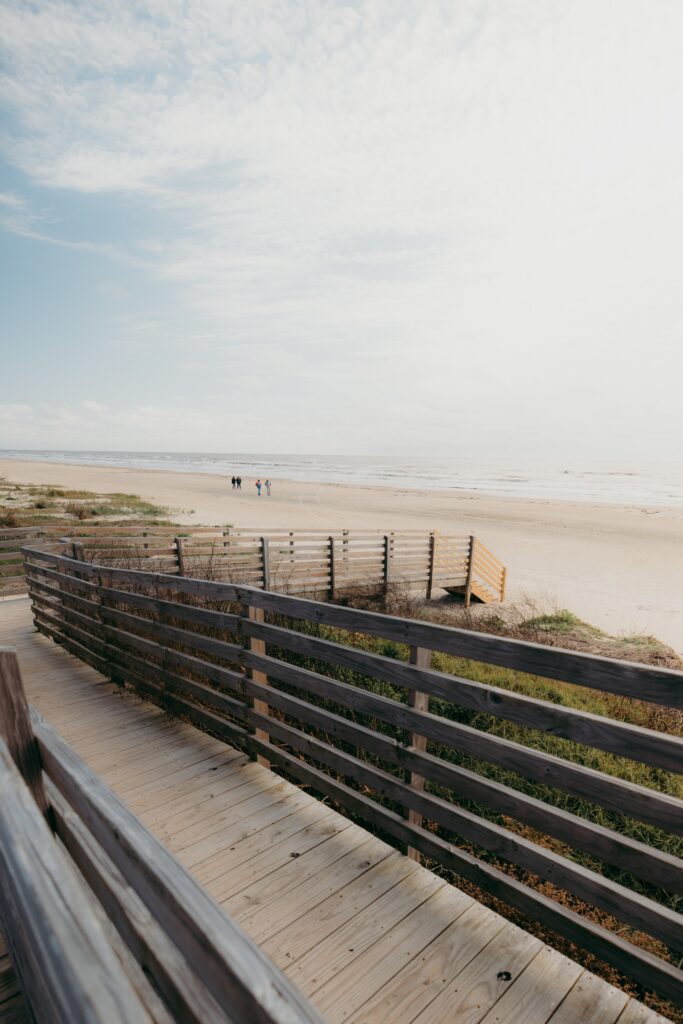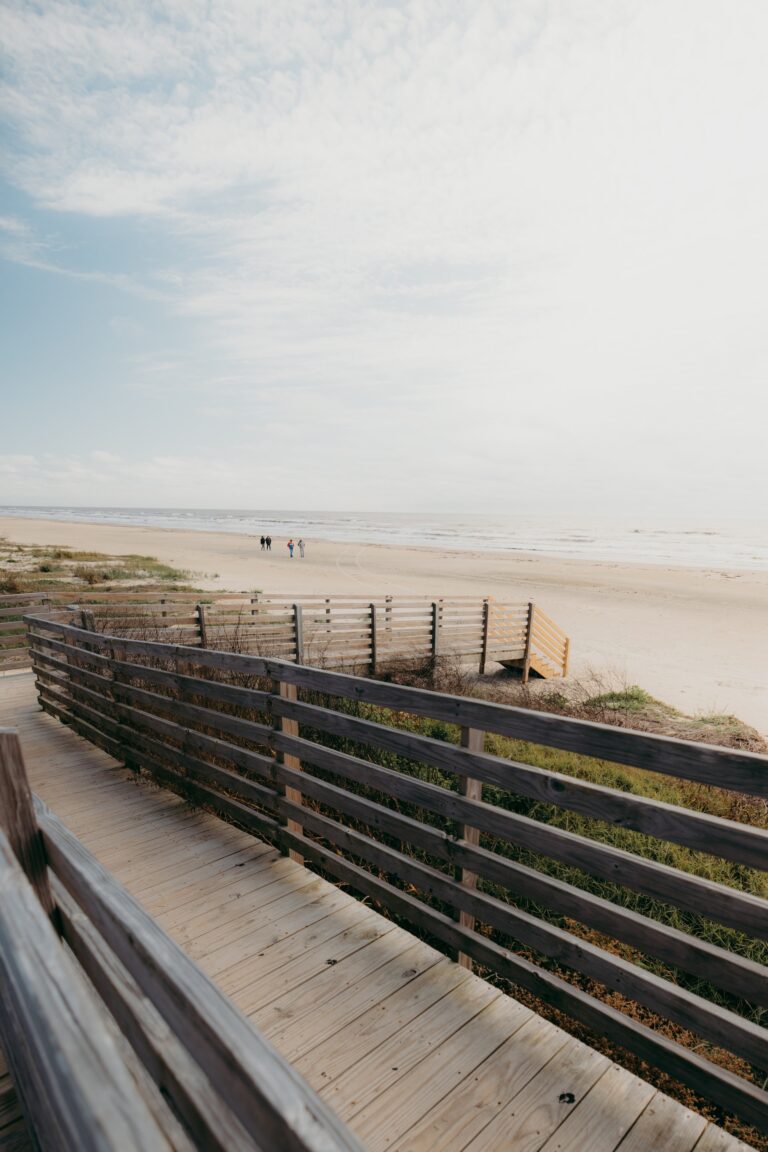 Just a 45-minute drive from Houston, this charming beach town is an absolute treat and easily one of the most affordable such vacations you'll find in the US. With almost the entire island city accessible by foot or bike, you'll save big-time on transportation costs here.
There are also plenty of cheap and free things to do, like riding the Galveston ferry to Port Bolivar to catch a glimpse of Seawolf Park and maybe even see some dolphins. You can also check out Saengerfest Park or explore Galveston's harbor for free.
To get a taste of the natural beauty of the area, head to Galveston Island State Park, which costs only $5. There you'll find coastal birds and other wildlife, as well as hiking trails and a pristine beach. It's a serene alternative to the bustle of Galveston Beach.
Meals: $30-40/day, and restaurants typically serve large portions.
Accommodation: $60-100/night. This cozy guesthouse is just $60/night, and a night at the chic and stylish Domum de Vencé starts at around $100/night.
Transportation: $0-30/day, as Galveston is completely walkable. You can also rent a bike from Island Bicycle Company for as little as $30/day.
Cheapest time to visit: From March to April (but don't plan your trip during spring break), you'll find the mild temperatures and sunny skies just right for a beach trip. Accommodations are also cheaper during this time. The same goes for October and November.
5. South Padre Island, Texas : $123/day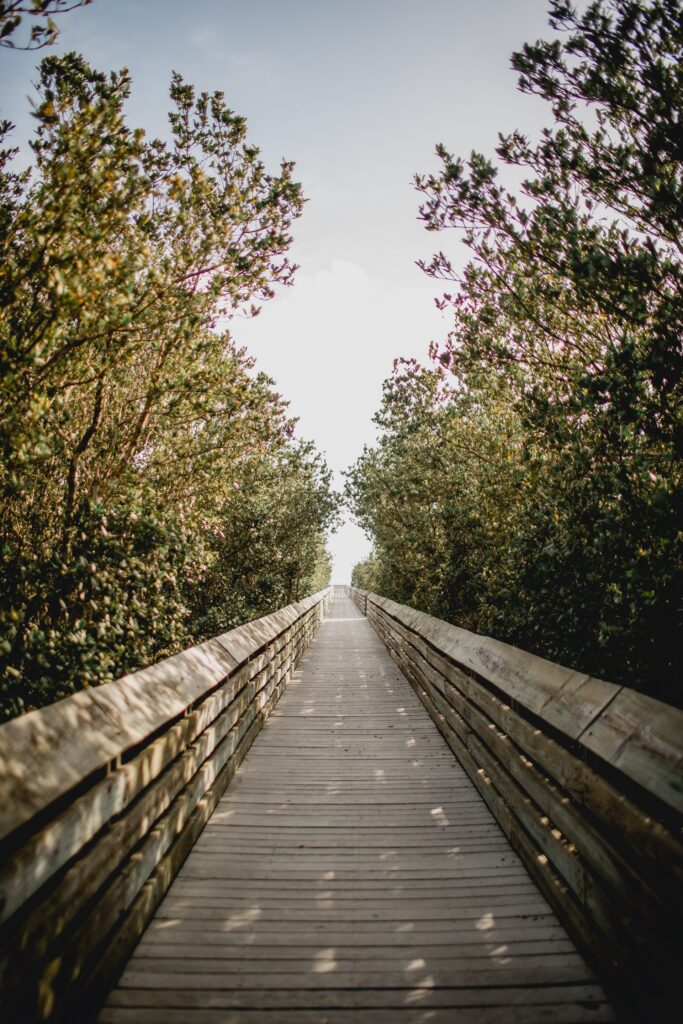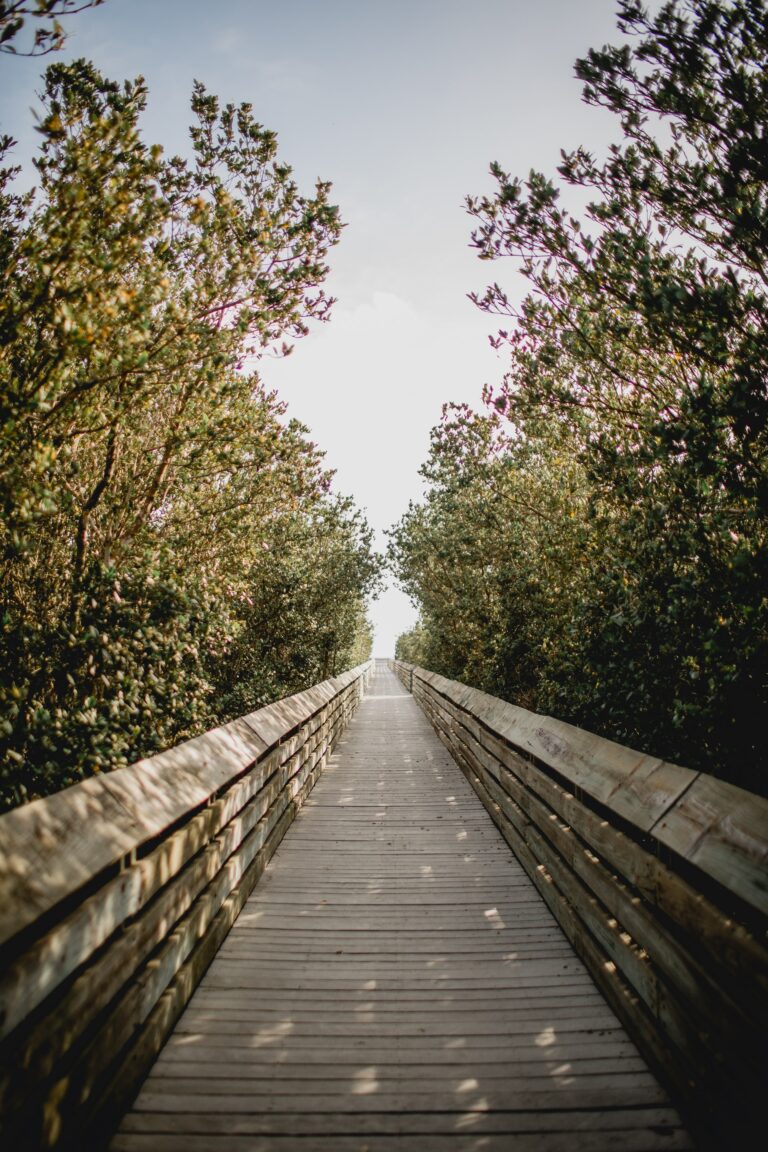 This sunny island is one of the country's best hidden gems because of its delightful sandy shores and chill atmosphere. The waves here are a favorite among beginner surfers, because there are plenty of calmer areas to learn on your own or with an instructor. You can rent a board for the whole day for just $30 from South Padre Surf Co., which is a pretty good deal.
South Padre Island is warm year-round, meaning you can get a taste of the tropics any time of year without leaving the US. It's a popular spring-break destination for college students, so I recommend avoiding visiting during this rowdy time.
Besides surfing, there are plenty of cheap and free things to do, like exploring Laguna Madre Nature Trail or Boca Chica State Park. You can also simply hang out on the beach, jumping into a volleyball match or relaxing on a chair and enjoying the scenery.
Meals: $40-50/day, which is a bit on the pricey end. The restaurants on the pier are more expensive; you can expect to pay $15-20 for a meal. Consider preparing breakfast at your accommodation to save on food expenses.
Accommodation: $55-100/night. Due to the geography of South Padre Island, everything is near the beach. You can rent this entire condo for just $55/night. There are also cheap rooms in hotels, like the Best Western Beachside Inn, where they start around $100/night.
Transportation: $0/day, as you can use the free Island Metro shuttle system to get around. The whole island is only about a half-mile wide and is totally walkable from one end to the other, so you don't really need to rent a vehicle.
Cheapest time to visit: From September to February, because the weather is beautiful and crowds are smaller. You'll get to enjoy the island without the spring breakers and might be able to get a great deal on accommodations.
6. Gulf Shores, Alabama : $160/day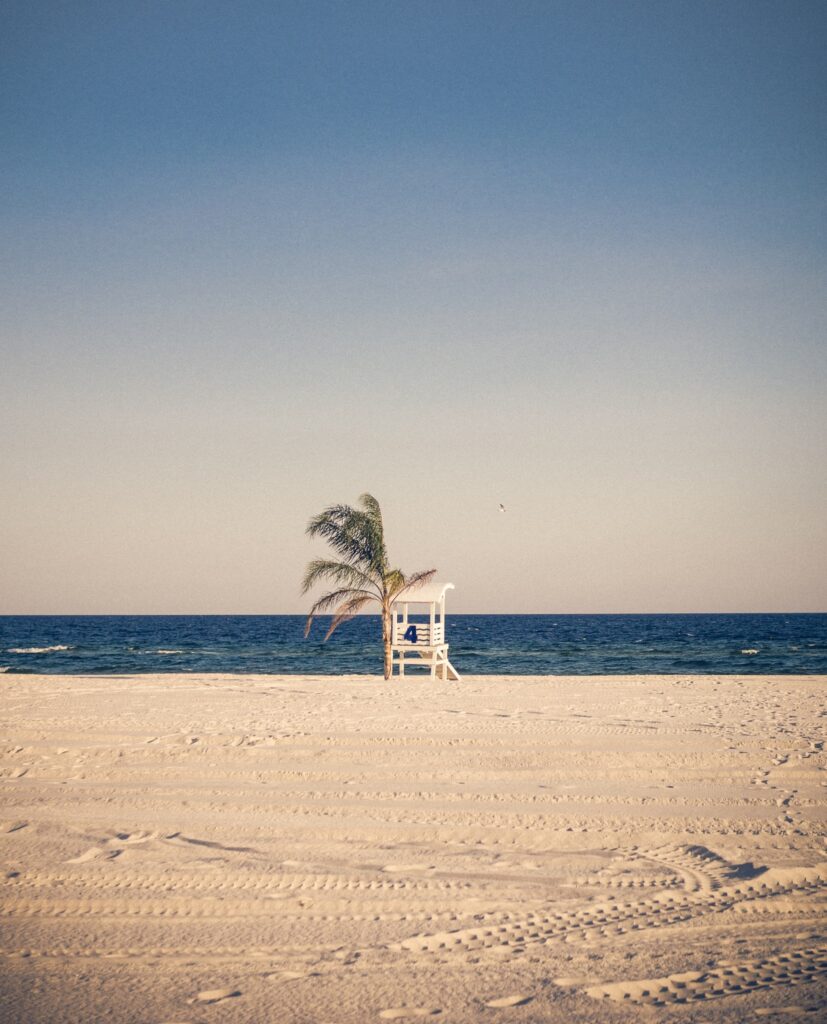 Did you forget that Alabama has white-sand beaches? No worries, so did I! Gulf Shores Alabama is a popular seaside destination for families but also well suited for solo travelers because of the variety of things to do outdoors. Bike the Eastern Trail or explore the 27 miles of hikeable trails at Hugh S. Branyon Backcountry Trail. You can also visit the Bon Secour National Wildlife Refuge for free, which has trails that showcase the area's native plant and animal species, as well as dunes, a lagoon, and maritime forests.
Although hotels aren't the cheapest here, the wide range of free activities are what make Gulf Shores a great pick for budget travelers. After all, most of the accommodations are right on the beach, and if that's what you've come for, why not splurge a little bit? There are few other destinations in the US where you can stay right on the beach for less than $200/night, so this could be your chance to do so if you're on a tighter budget.
Meals: $30-40/day, if you prepare breakfast on your own or have free breakfast at your hotel. You can get meals for $10-15, and many restaurants have lunch specials. You can even find out what discounts are available on this Special Offers page.
Accommodation: $90-135/night. Most accommodations are on the beach or very close. On the cheapest end, Airbnb has options for around $90/night, like this peaceful seaside condo. One of the cheapest hotels is the Comfort Inn & Suites Gulf Shores East Beach, which has rooms as low as $135/night.
Transportation: $0-25/day. If you stay on the beach, it's easy to get around on foot. Gulf Shores is small enough that renting a car isn't necessary, but golf carts are available for as little as $25/day.
Cheapest time to visit: From September to November, the summer crowds will have faded and the water is still warm enough for a swim. This is the best time to snag a deal on a hotel as well.
7. Cape May, New Jersey : $170/day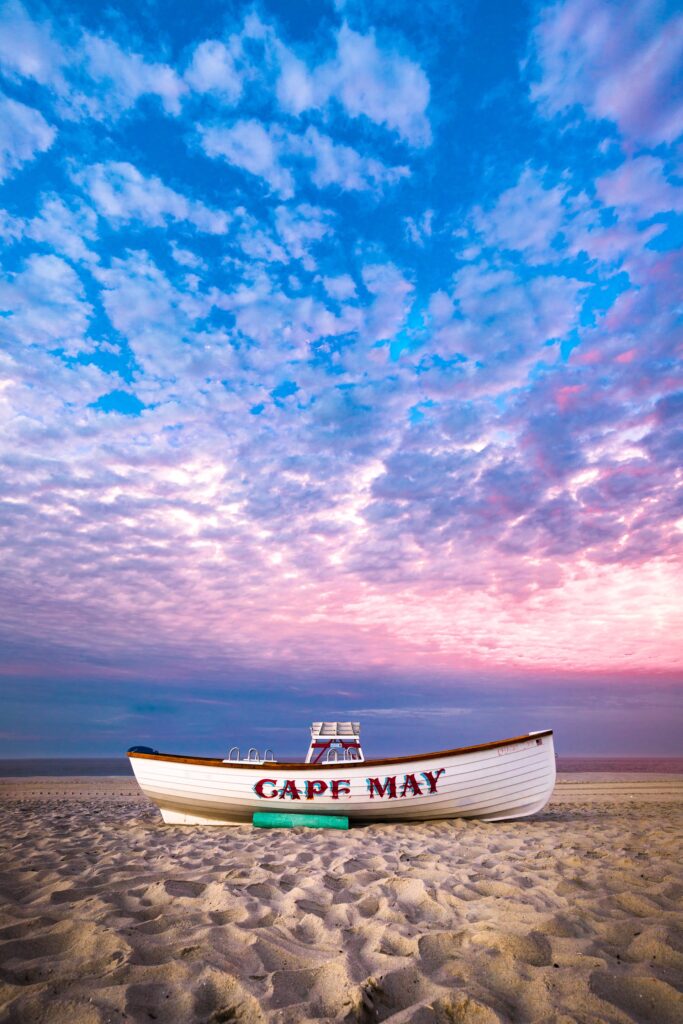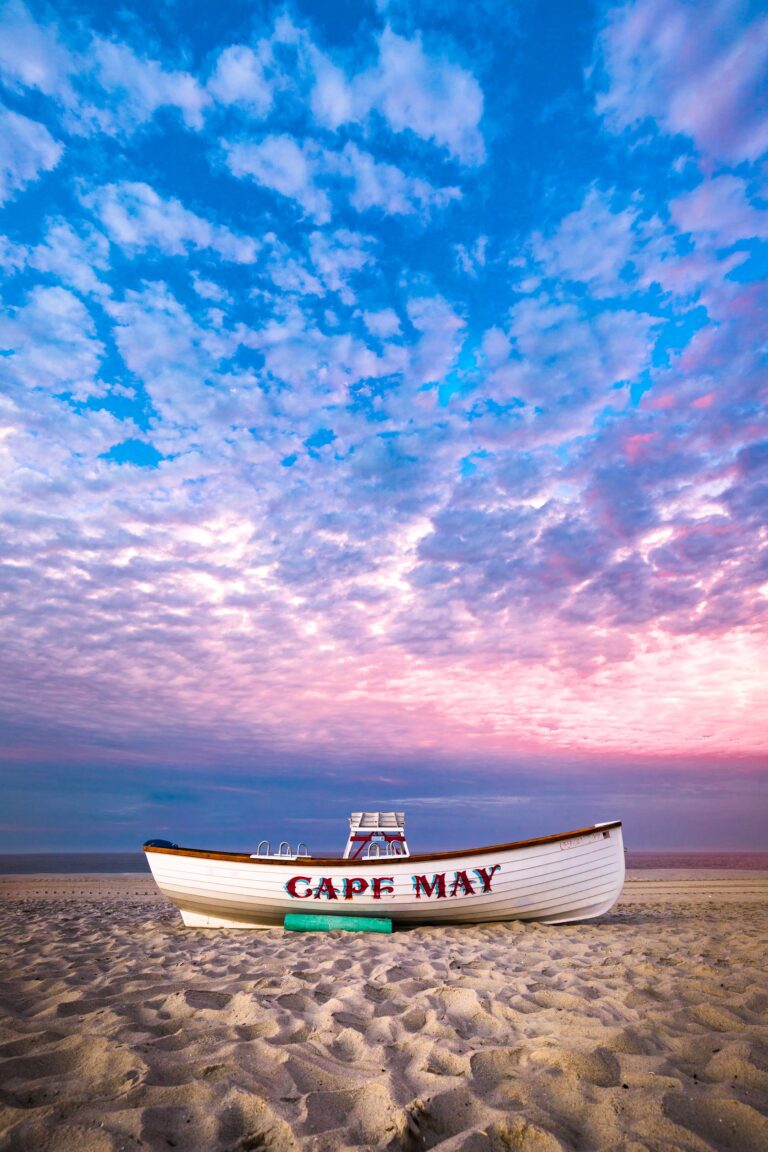 Want to visit the Jersey shore without the thick crowds, rowdy party scene, and congested shorelines? Consider heading to Cape May, where you'll find soft, sandy beaches, the quintessential East Coast boardwalk scene, and a sense of peace that is hard to find elsewhere on the Jersey shore. If you love all things antique, Cape May is sure to enchant you with its historic buildings and overall old-soul spirit.
Prices increase drastically on accommodations, activities, and even transportation during the summer months, so aim to visit in May or September to save money and avoid such crowds. The spring and fall months are also a great time to visit if you'd like to catch a glimpse of migratory birds.
Meals: $35-50/day, as restaurants are a bit on the pricey side in Cape May. Consider doing a little grocery shopping for breakfast items instead of dining out for every meal.
Accommodation: $86-140/night, like this incredible beachfront condo for around $86/night (7-night minimum) or a resort hotel room starting at $140/night at La Mer Beachfront Inn.
Transportation: $14/day. If you rent a bike from Village Bicycle Shop for $14/day, you can easily get around Cape May without needing a car. Parking is expensive here, and traffic gets very congested, so renting a car is not always a great idea if you want to save time and money.
Cheapest time to visit: You can find deals on accommodations at the beginning and end of summer, during May and September. These months are the best to visit, because there are fewer tourists, but the weather is still warm enough to enjoy the beach.
8. Ocean City, Maryland : $100/day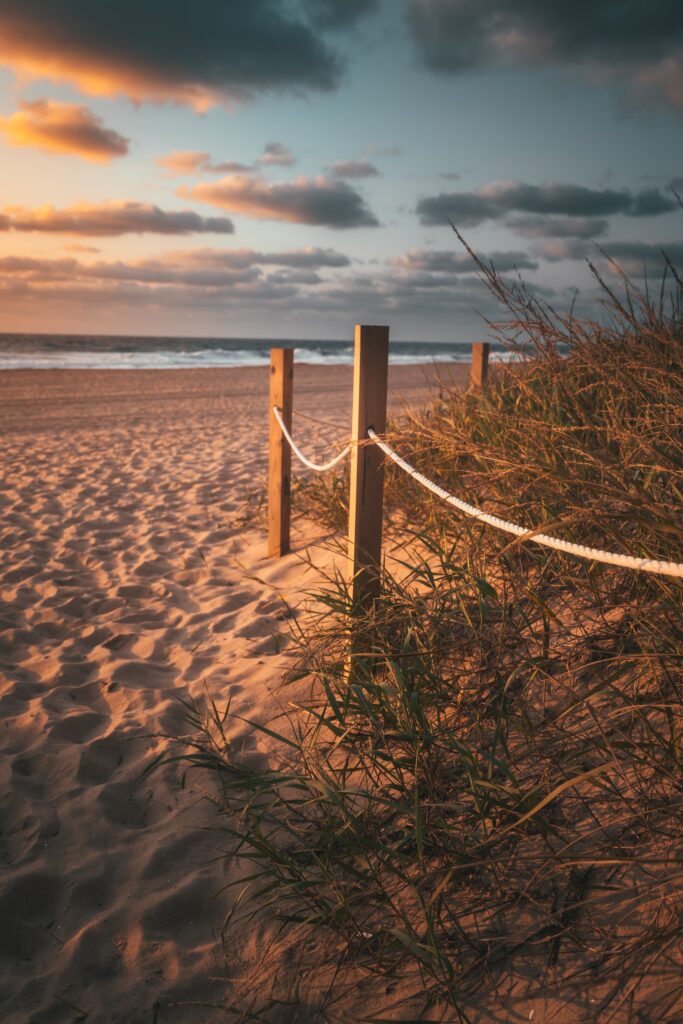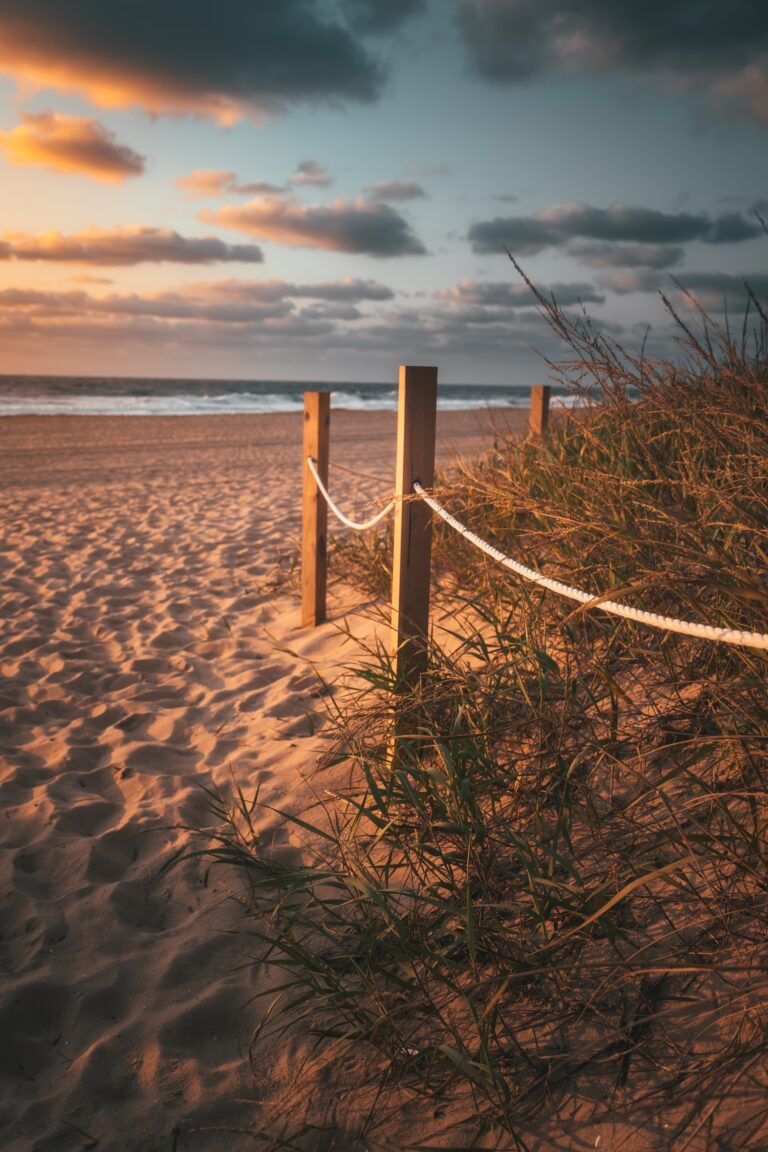 If you are looking for a charming East Coast beach destination full of adventure, Ocean City deserves a spot on your list. Although most people decide to visit during the summer months, when the Atlantic is warm enough to swim in, this charming city is worth a visit any time of year.
Ocean City's three-mile boardwalk is sprinkled with sweet cafés, old-school snack stalls, and so much more. With ten miles of beachfront, you're sure to find just the right spot to hang out at, take in the salty breeze, and watch surfers catch a wave. The best part is that Ocean City is totally accessible on a budget with a little bit of planning. Head to Assateague Island to see wild horses for just $10, or simply take in all the sights and smells along the boardwalk.
Meals: $30-40/day, if you prepare breakfast on your own or have free breakfast at your hotel. You can find meals for $10-15, and many restaurants have lunch specials.
Accommodation: $30-60/night. Camping at nearby Assateague Island National Seashore is just $30/night per site from November 16 through March 14 and $50/night during the rest of the year. Beach Bum Inn has rooms starting at $60/night; while it may not be the fanciest place to stay, it includes breakfast and is right on the boardwalk.
Transportation: $8-32/day. The boardwalk tram is $4 a ride. You can also rent a bike at Bike World for $32 for four hours. Getting around Ocean City or between there and Assateague National Seashore is easy enough via public transit, without needing to rent a car.
Cheapest time to visit: From September to November, as the summer crowds are gone and fall temperatures are mild. You can also get a deal on camping if you go toward the end of November.
9. Virginia Beach, Virginia : $150/day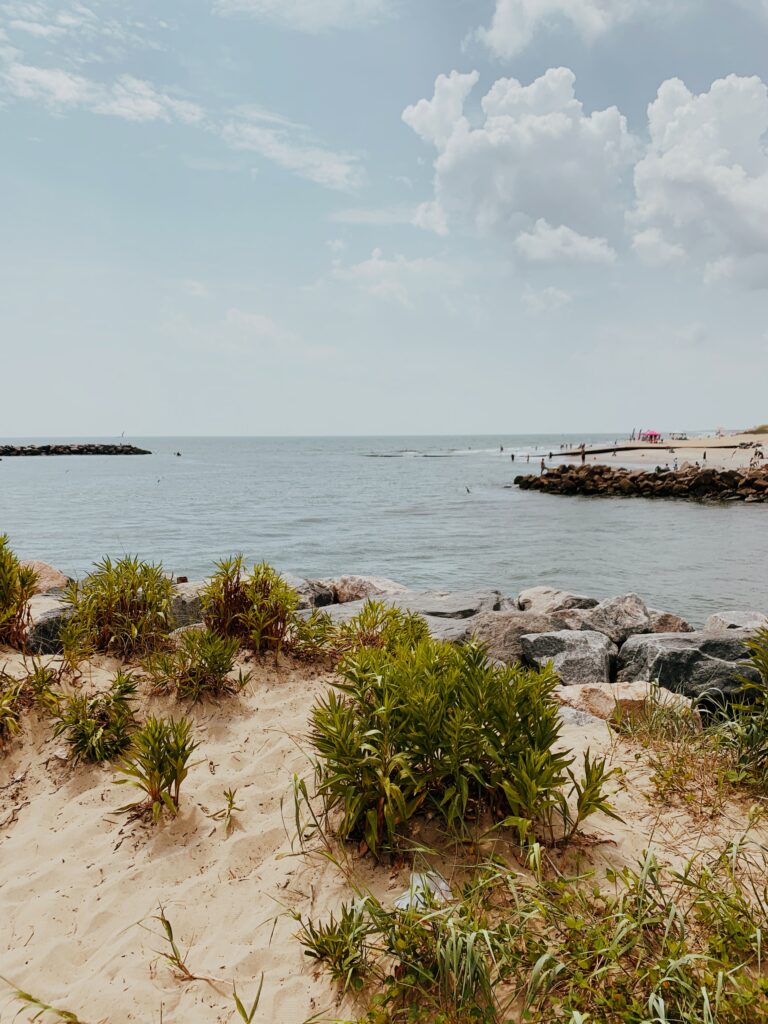 Virginia Beach is an outdoorsy traveler's dream, where the sand has a sugary texture that will have you kicking off your shoes to walk barefoot for miles. It booms in popularity during the summer months, but remains calm during the rest of the year.
Its proximity to First Landing State Park is what makes it so attractive to nature lovers who want to camp, swim, and hike the trails. Virginia Beach is also home to an impressive three-mile boardwalk that has a designated lane for bikes and skates, which you can rent for the day to explore on the cheap.
It's easy to save money here by visiting in the off-season, when hotel prices are low, but you can also enjoy the warm, sunny summer weather more affordably by camping at First Landing State Park.
Meals: $20-40/day. If you prepare your own food at your campsite, you could spend as little as $20/day; entreés at restaurants are around $15-20.
Accommodation: $35-130/night. Camping at First Landing State Park costs around $35/night (early March until December); hotel rooms during the off-season at Oceanfront Inn start at around $100/night, and around $130/night at Ocean Resort.
Transportation: $37/day. Bikes and in-line skates can be rented at Charlie's Bike Rentals for $37/day. Renting a car is pricey in Virginia Beach (around $135/day), but you really don't need to do so unless you plan to explore other towns nearby. The city is small enough to enjoy via bike, skate, or on foot.
Cheapest time to visit: From September to December, prices are lower and crowds are smaller. The water will be cold, perhaps too cold for a swim, but the beach is still worth visiting during this time of year.
10. Wrightsville Beach, North Carolina: $208/day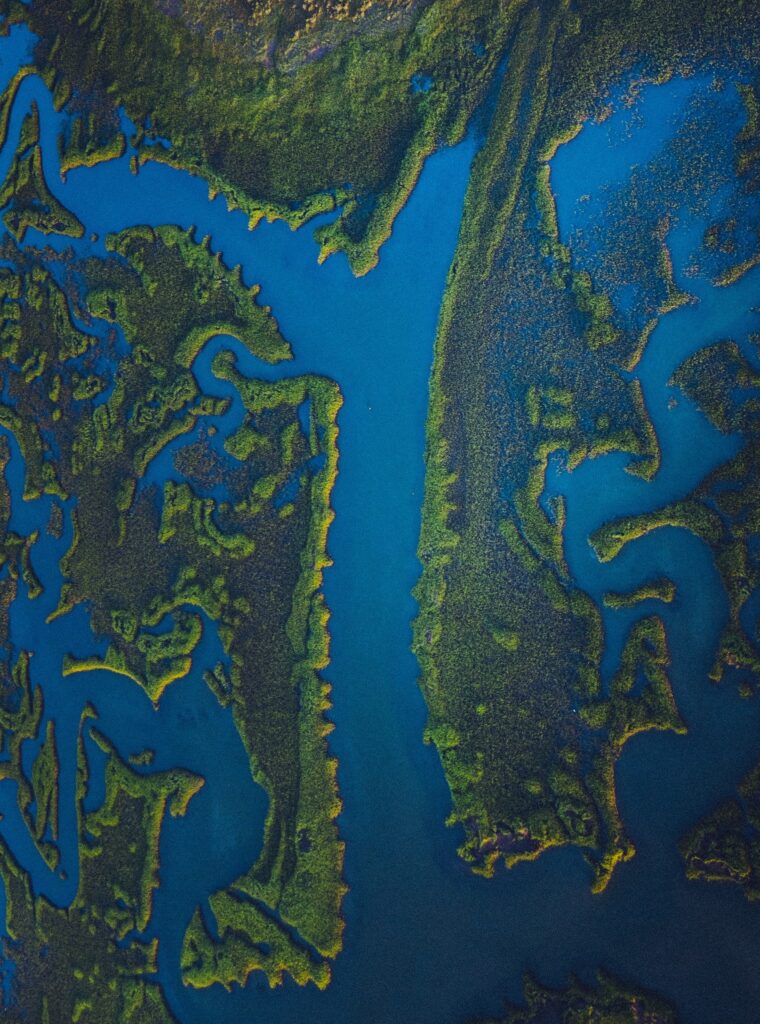 Compared to more popular destinations in the area, Wrightsville Beach in North Carolina is less well known and therefore more budget friendly. This quaint seaside destination is great for outdoors enthusiasts who want to check out a beach without spending an arm and a leg for accommodations and touristy activities.
The best part is how many natural areas there are to explore without spending a dime. Go birdwatching at Audubon's Mason Inlet Waterbird Management Area, walk to Shell Island near North Wrightsville Beach, or bring your yoga mat to Crystal Pier for a sunrise yoga session. Another cheap activity is renting a kayak and exploring the Masonboro Island Reserve, which features several acres of untouched marshlands.
Meals: $30-40/day, if you prepare breakfast on your own or have free breakfast at your hotel. You can find meals for $10-15; many restaurants have lunch specials.
Accommodation: $75-130/night. Some cheaper accommodations are a bit further from the beach. Airbnb has options for around $75/night, like this condo just a short walk from the shore. There are also affordable hotels, like the Wingate, which has rooms as low as $130/night, but it's a few miles from the beach.
Transportation: $60-80/day, as you will likely need to rent either a car or golf cart to get around. Golf carts start around $60/day and are cheaper the longer you rent them. You can rent a car for around $80/day. Considering that many budget options for accommodation are further from the beach, take into consideration the cost of renting a vehicle when you browse hotel options.
Cheapest time to visit: From August to October. Kids are back in school, summer crowds are no longer present, and hotels are cheaper. Plus, the water will still be warm enough to enjoy.
11. St. Augustine, Florida : $147/day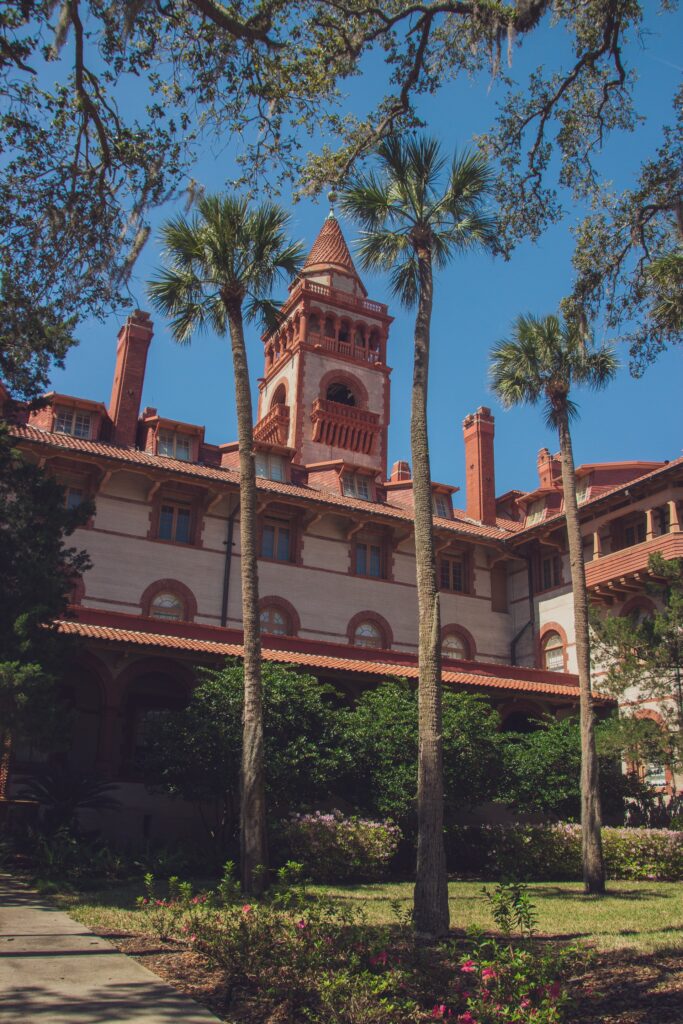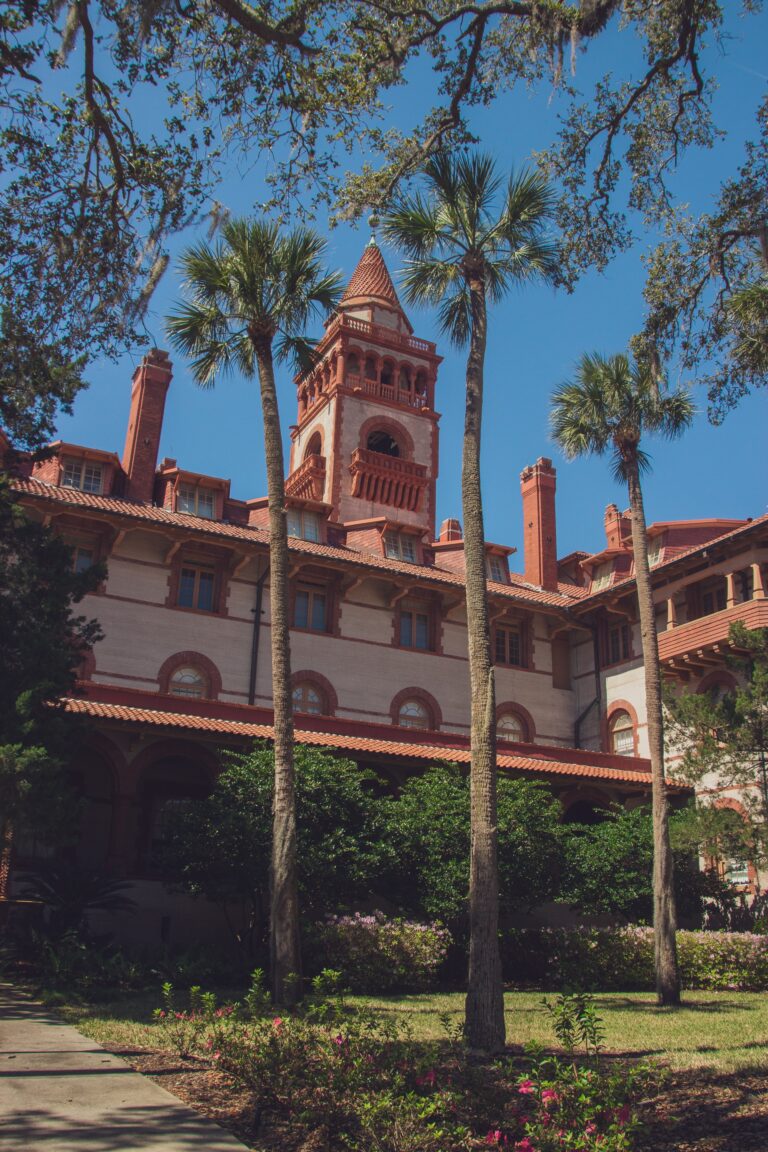 If you want a typical Florida beach vacation, this is not it — but in the best way. Some historians consider St. Augustine the oldest city in the United States. You'll see why, as its architecture gives it an Old World charm reminiscent of Spanish-style buildings in Latin America.
The cultural richness you'll find here is mostly concentrated to the historic center, which you can easily tour on your own for free on foot. When you're ready to dip your toes in the ocean, head to City Beach and spend a day on the white sand. You can also take in the natural splendors of the area at wildlife-filled Anastasia State Park.
12. San Juan, Puerto Rico : $77/day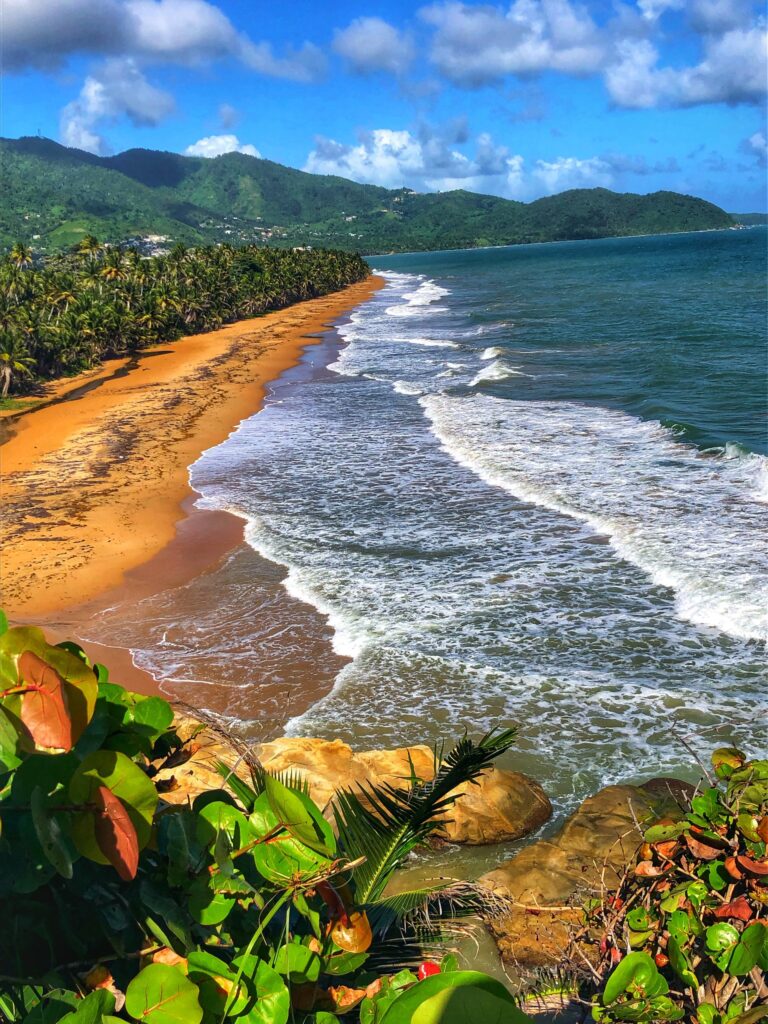 Puerto Rico is a paradise that won't break the bank. It's a breeze finding ways to save money in the capital city of San Juan, including avoiding big seaside hotels.
Locals in Puerto Rico are extremely hospitable and generous. You won't have to pay big bucks for a filling lunch, and chances are you'll even have leftovers. For an affordable meal, check out one of the many chinchorros (small food stalls) in San Juan. You can find these on busy streets and markets; meals there typically cost $4-8.
If you want to check out other places on the island, like El Yunque National Forest, or tiny islands like Isla Culebra, you can easily catch a bus or ferry for cheap from San Juan. You can book an excursion to El Yunque for as little as $55, which includes transportation to and from the city.
Meals: $20-30/day, if staying somewhere with free breakfast and going out for lunch and dinner.
Accommodation: $18-30/night, with the cheapest hostels offering dorm beds for around $18 per night and some Airbnbs as low as $30/night for a studio.
Transportation: $15-40/day, if you use public transportation to get around San Juan or go to other cities. Renting a car in Puerto Rico may be as cheap as $40/day.
Cheapest time to visit: Peak season in San Juan is wintertime, so consider visiting between April and June, after the crowds have subsided and the summer heat wave hasn't totally kicked in yet. This is also the time when hotels are the cheapest and you can find more affordable flights.
Pin me for later: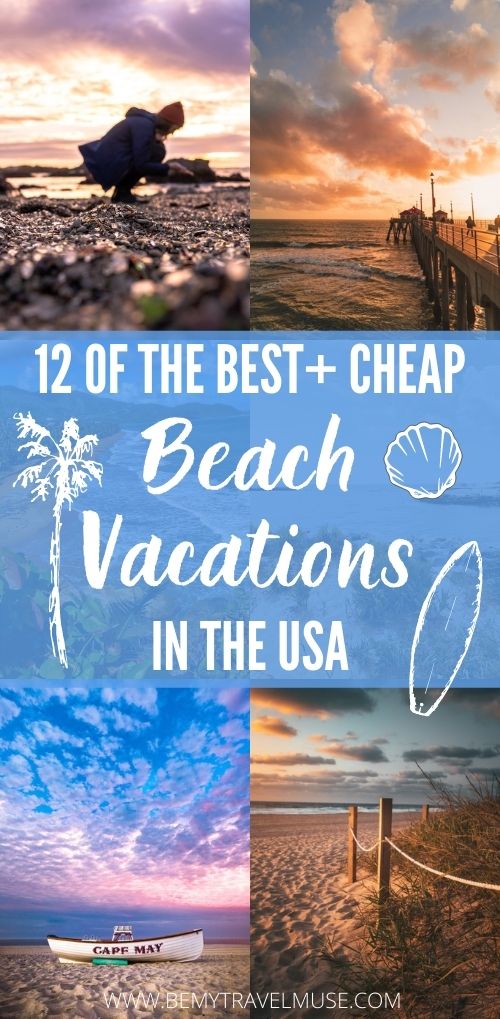 I see you, reaching for your beach hat. Me too! Any one of these cheap vacations in the US could easily make it to the top of my list. Which one are you the most excited to visit?