Antigua is one of the most enchanting Central American cities out there, and there's no wonder why so many travelers have it high on their bucket lists. Its vintage charm is captivating, what with the centuries-old architecture, colorful buildings, cobblestone streets, and plenty of awesome things to do. One of the toughest choices, once you've decided to visit Antigua, is deciding where to stay since there are so many stellar options. To make it easier, these are the ten best hotels in Antigua for every kind of traveler:
1. Hotel Las Marías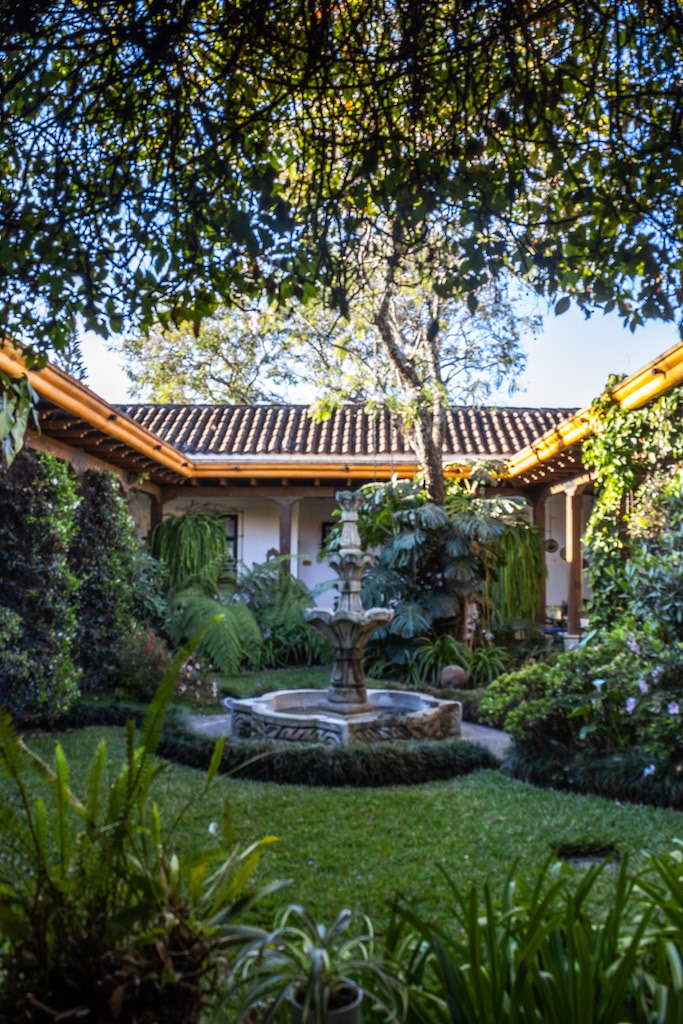 I booked only one night at Hotel Las Marías, because I was heading to Lake Atitlán the next day — and wished I could have stayed longer. This boutique hotel is in a quiet area of Antigua, far removed from the noise of downtown. There's a serene garden outside and a gorgeous courtyard inside, with all rooms opening onto it. The hotel also offers free breakfast, which was absolutely delicious.
At Hotel Las Marías you can choose from a variety of options, including a standard twin room with two beds and even a whole apartment. I traveled with a friend and chose the double room, and it was perfect. The hotel is family-friendly, too, so it is suitable for any kind of traveler.
2. Villa de Antaño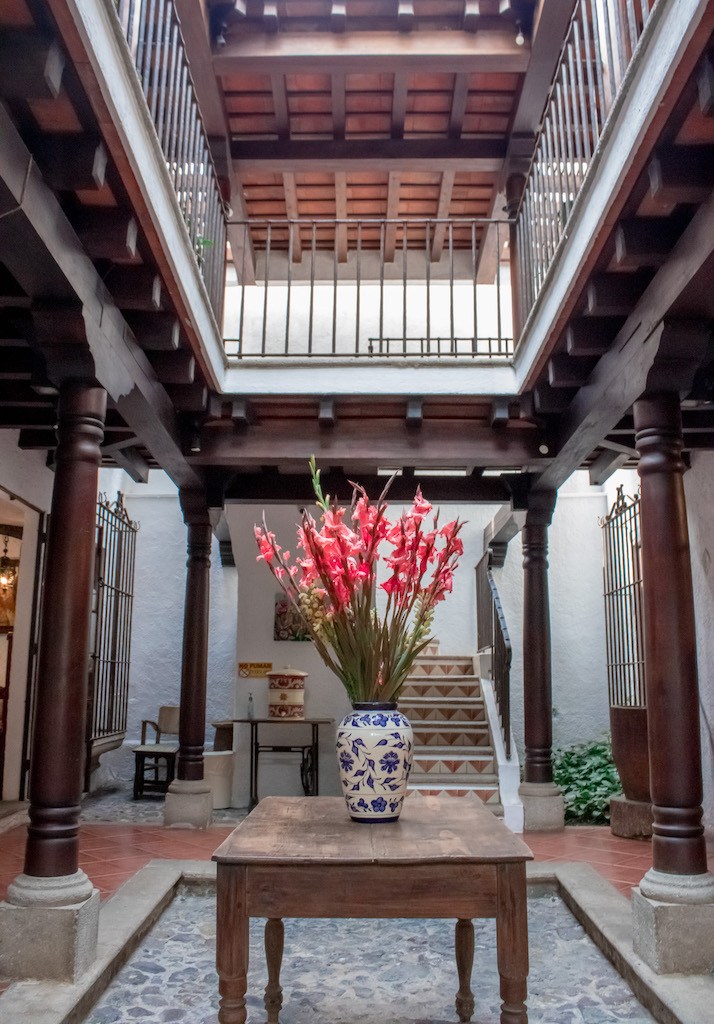 I stayed at Villa de Antaño for about a week and was blown away by the hospitality. Each person on the staff introduced themselves to me, and they were all incredibly accommodating when I got super sick, going the extra mile to make sure I was comfortable.
The rooms themselves are pretty standard and nothing extravagant, but they do all have a beautiful fireplace, which I used one night when it was particularly cold. Breakfast is also included, which was tasty and fresh every day of my stay.
Besides the amazing staff, my favorite thing about staying here was the location. It's a block from the Catalina Arch and in the heart of downtown Antigua. The best restaurants and museums are all within walking distance, which is a huge plus for backpackers or anyone who isn't renting a car.
3. Hotel Casa Santo Domingo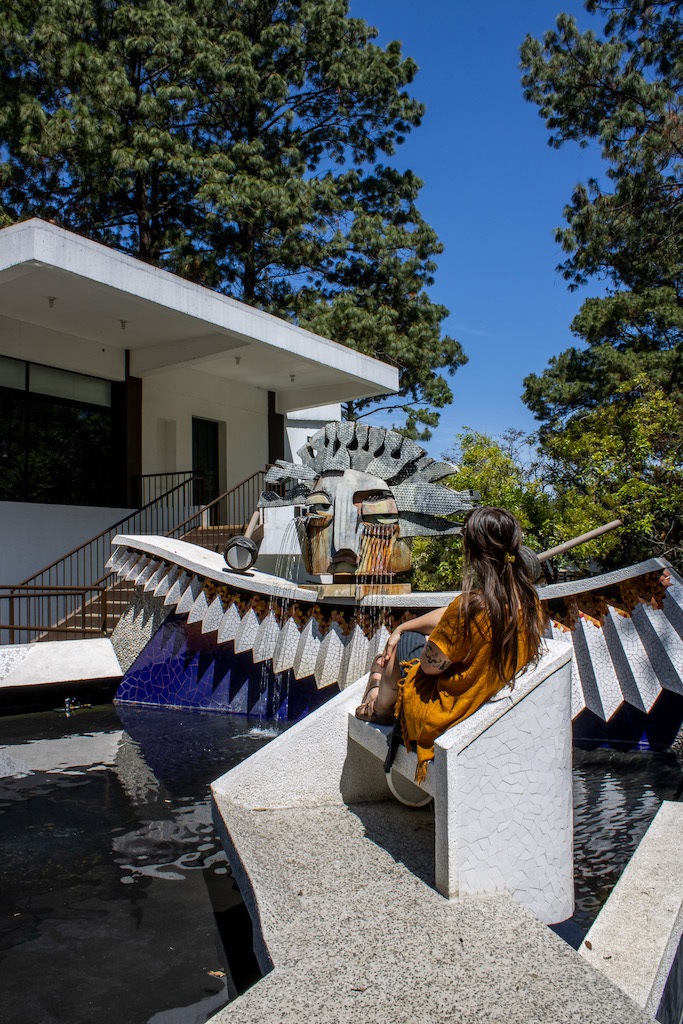 If I wanted to go all out in Antigua, Hotel Casa Santo Domingo would be my first choice. The hotel is up on a hill, with views of Antigua and the surrounding mountains. I didn't stay here, but instead visited the grounds to see the museums.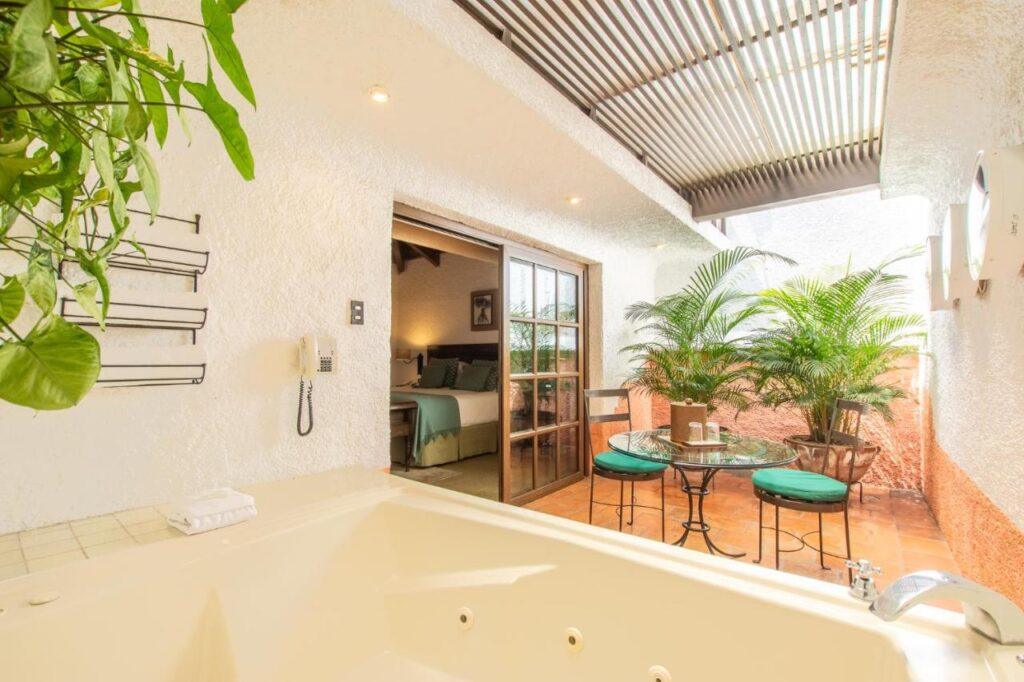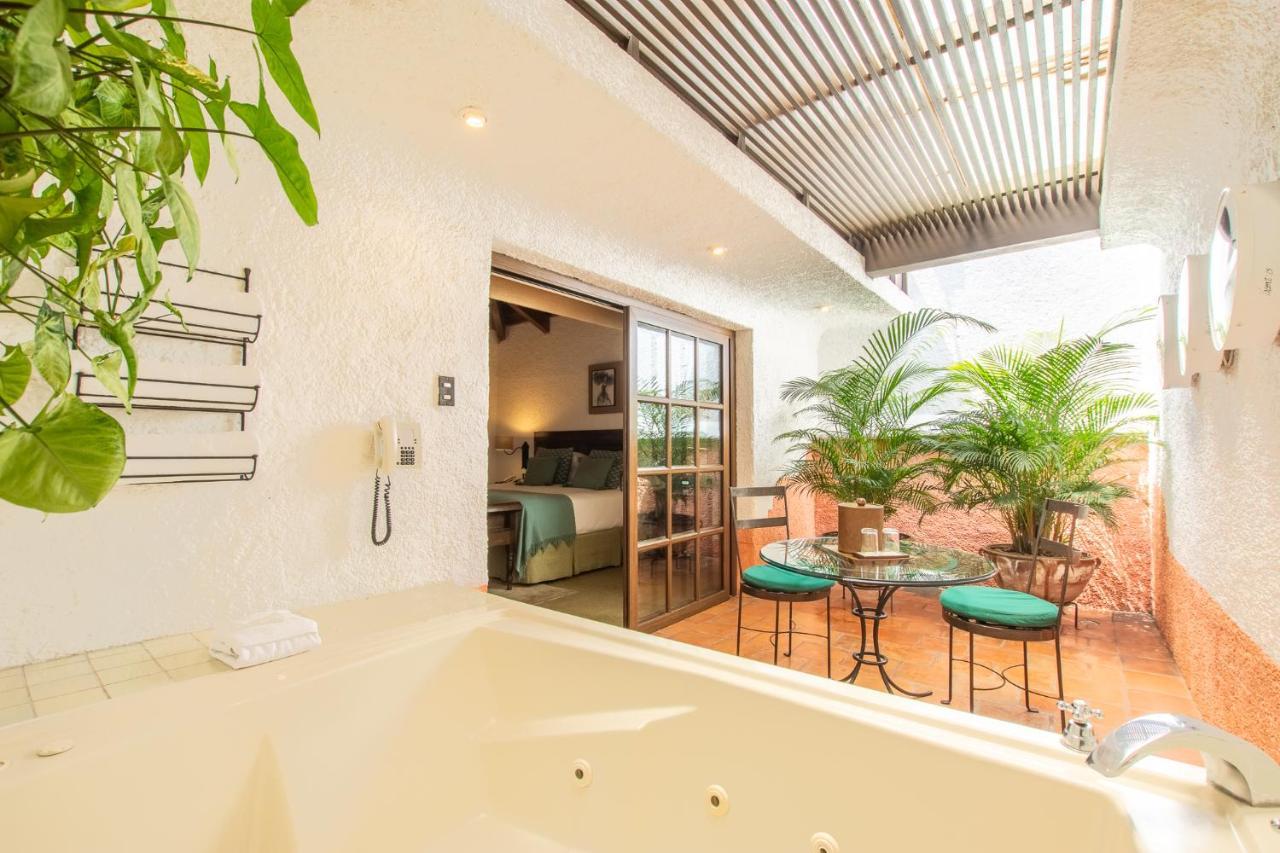 Hotel Casa Santo Domingo is the best accommodation in Antigua for couples, families, or even solo travelers who want to treat themselves. There are designated family rooms, as well as plenty to do with children on the property. Not only are the rooms stunning, but there's a spa and pool on-site to add to the luxury vibe. Plus, the chic atmosphere and awesome amenities would be great for honeymooners.
This one is definitely on my bucket list for when I return to Antigua, even if I can only splurge for one night.
4. San Rafael Hotel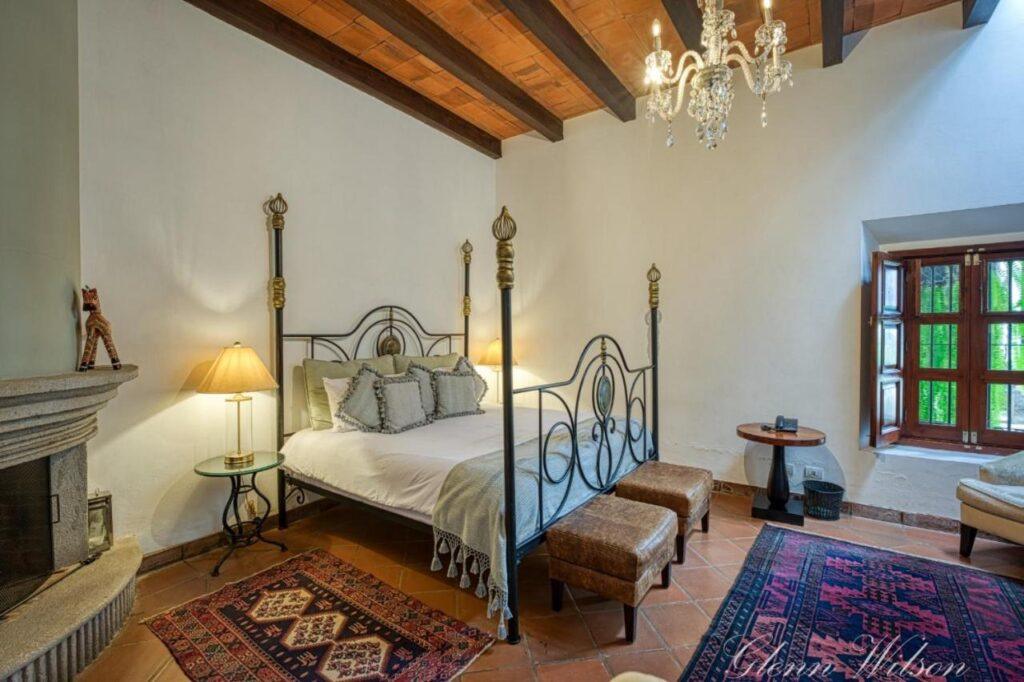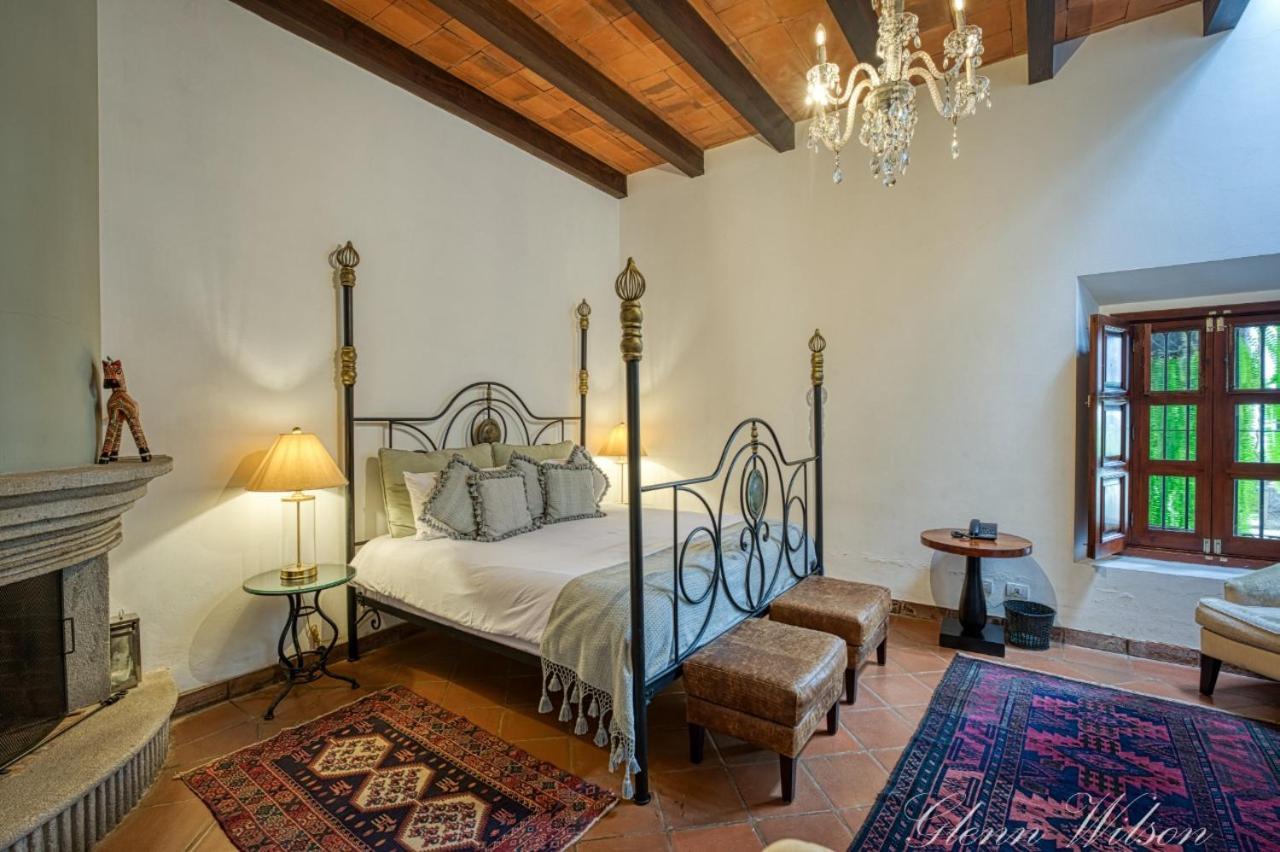 Another fantastic luxury boutique hotel option, San Rafael Hotel surpasses expectations and offers guests a truly memorable experience. Though it recently underwent a three-year restoration, it holds onto its Old World charm but now has a bit of extra chicness and sophistication. The building feels like an art museum, with sculptures, paintings, and other installations throughout the common areas. This one is perfect for anyone hoping to dive headfirst into Antigua's art scene.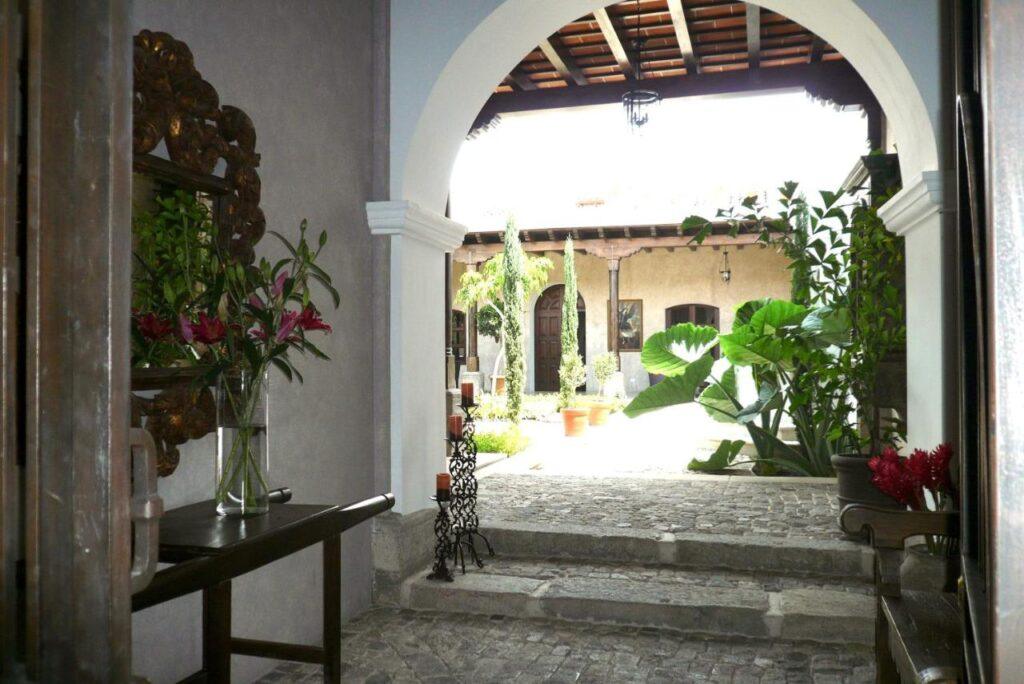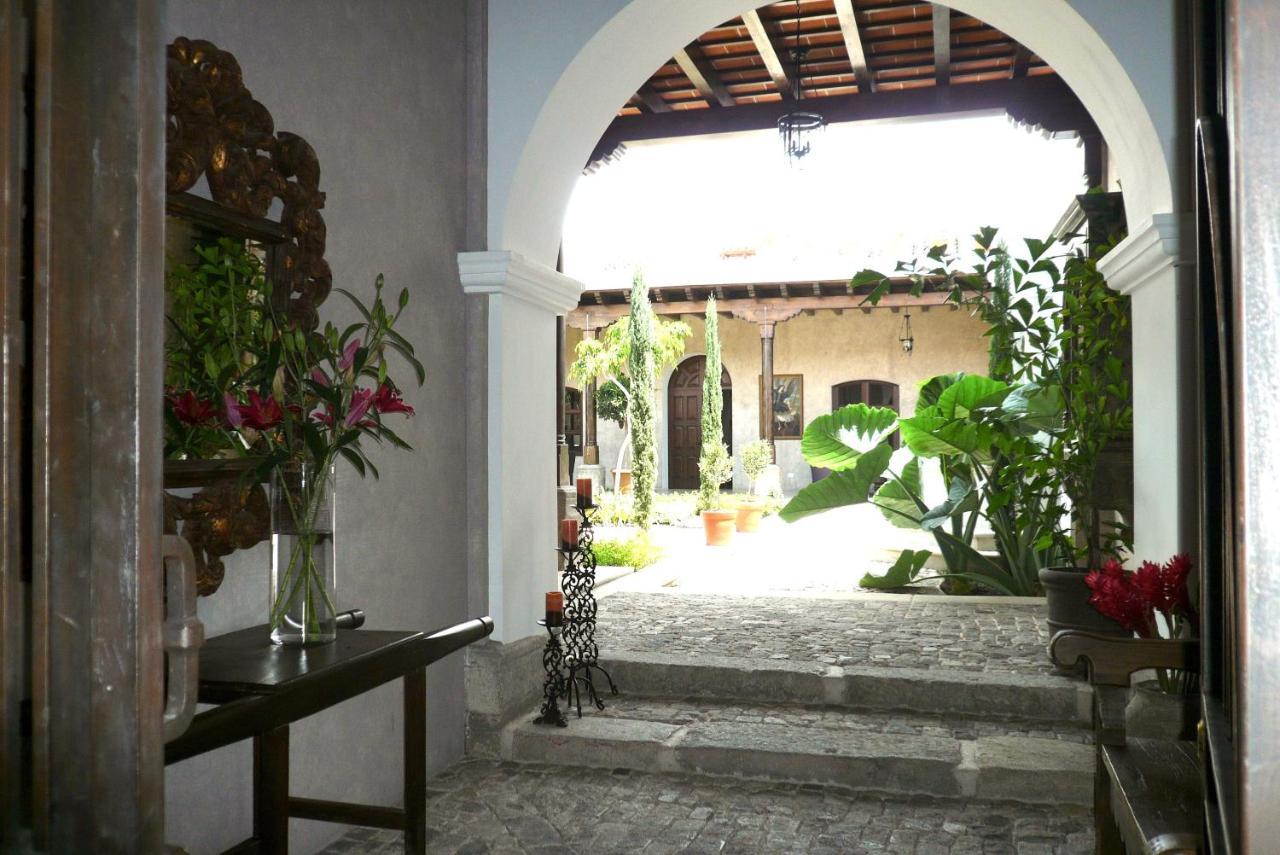 I recommend San Rafael Hotel to solo travelers and couples alike. It would be great if you want to treat yourself while traveling solo, but it also would make a fabulous honeymoon spot.
The most resounding guest reviews give a nod to the overall aesthetics of the hotel and value for the money, as it has very reasonable rates compared to other hotels with similar ratings.
5. Hotel La Catedral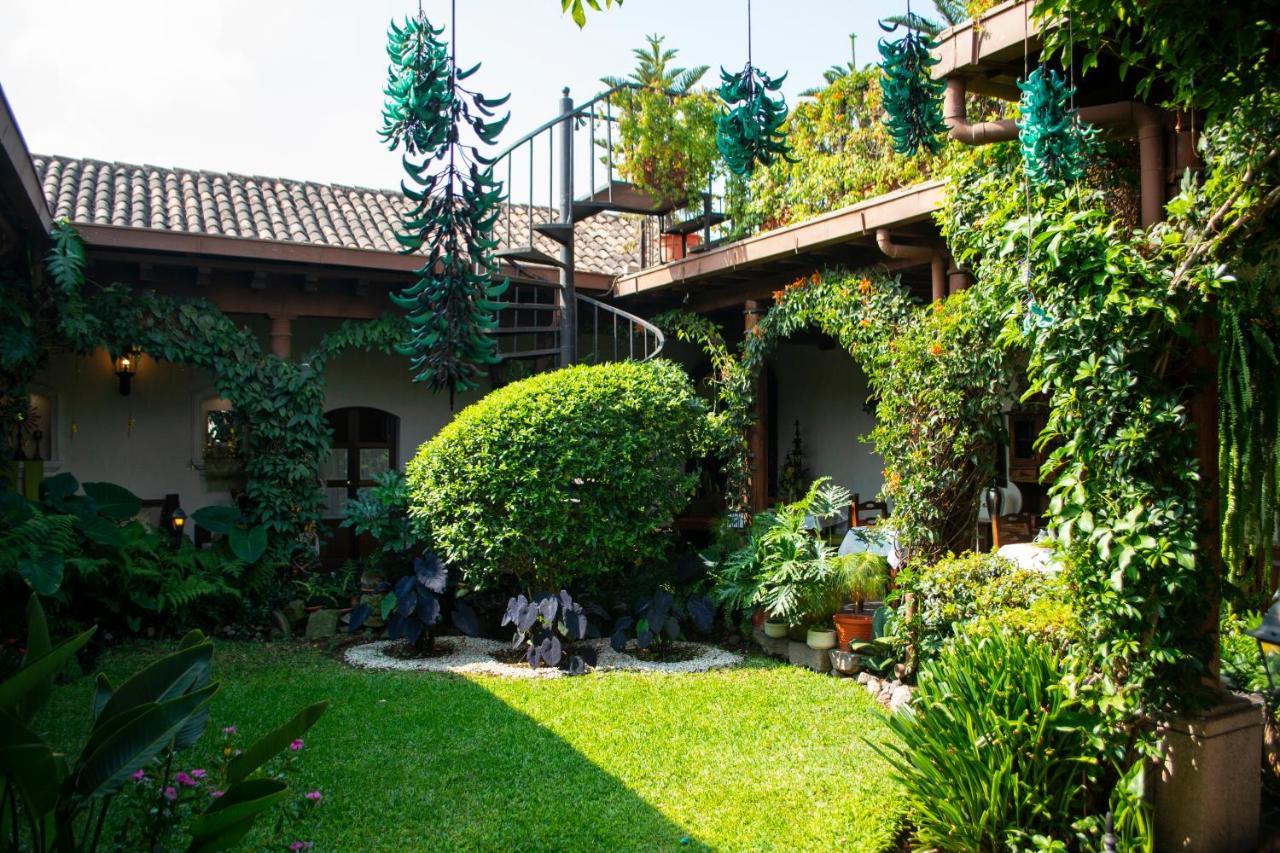 If you're looking for that quintessential Antigua hotel with all the bells and whistles that make this city great, this is it. The Spanish baroque architecture mixes with colorful Guatemalan art and textiles, striking an aesthetic balance that Antigua is known for.
The rooms at Hotel La Catedral are similar to those at Villa de Antaño in their simplicity. The lush courtyard and serene rooftop terrace elevate the experience of staying here, and you can enjoy your free breakfast with a gorgeous view of Antigua's famous volcanoes.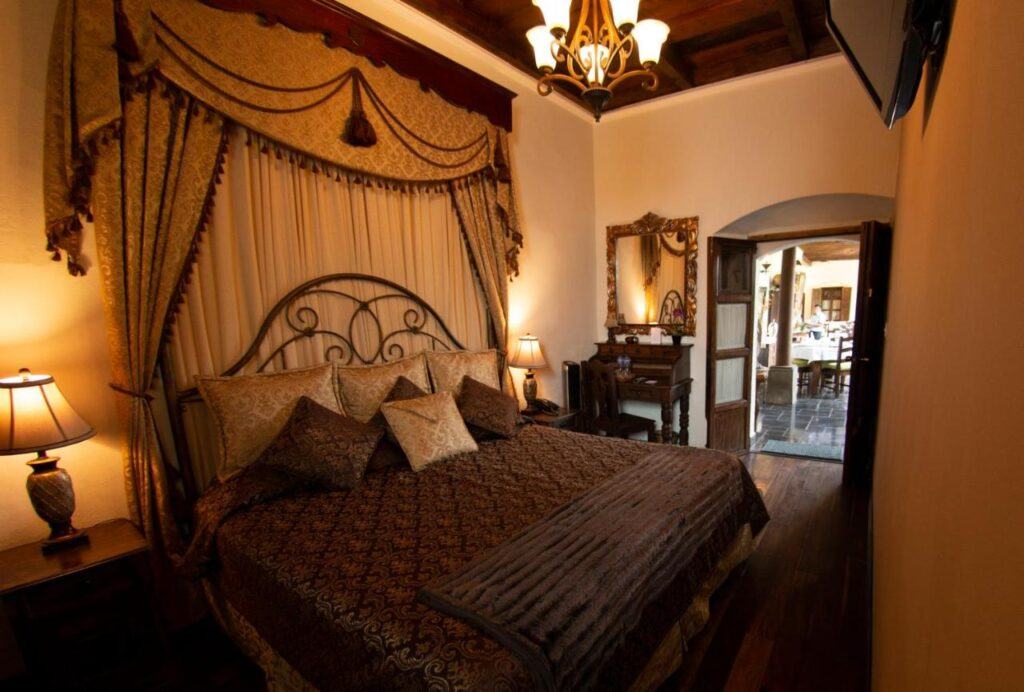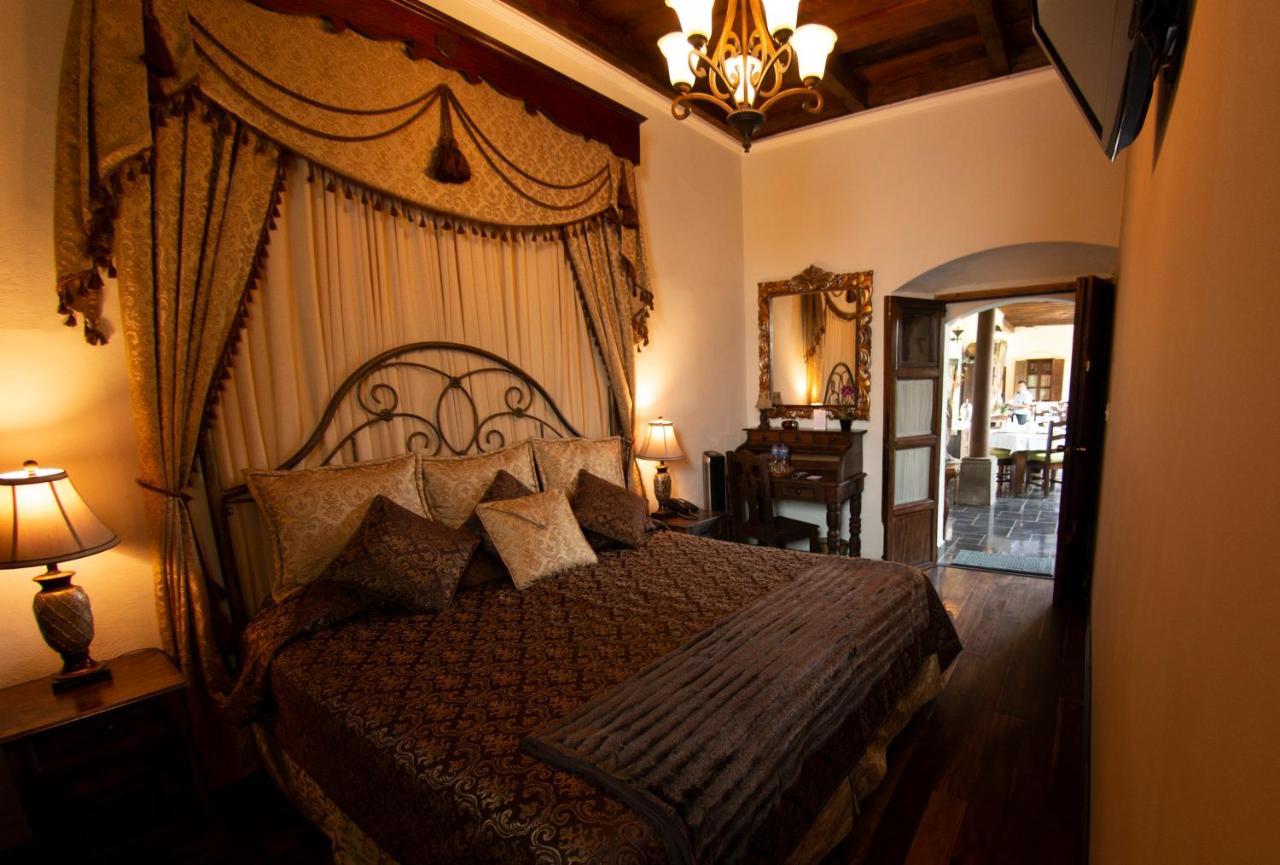 Nearly every review of Hotel La Catedral raves about the staff. After experiencing such warm hospitality everywhere I've been in Guatemala, I can confirm that the reviews are accurate to my experience, and this is probably true anywhere you stay in Antigua. However, this hotel has an even more renowned reputation for its hospitality, so I can imagine how delightful its staff is. Another plus is that the hotel has pet-friendly rooms, making it suitable for any traveler.
6. Good Hotel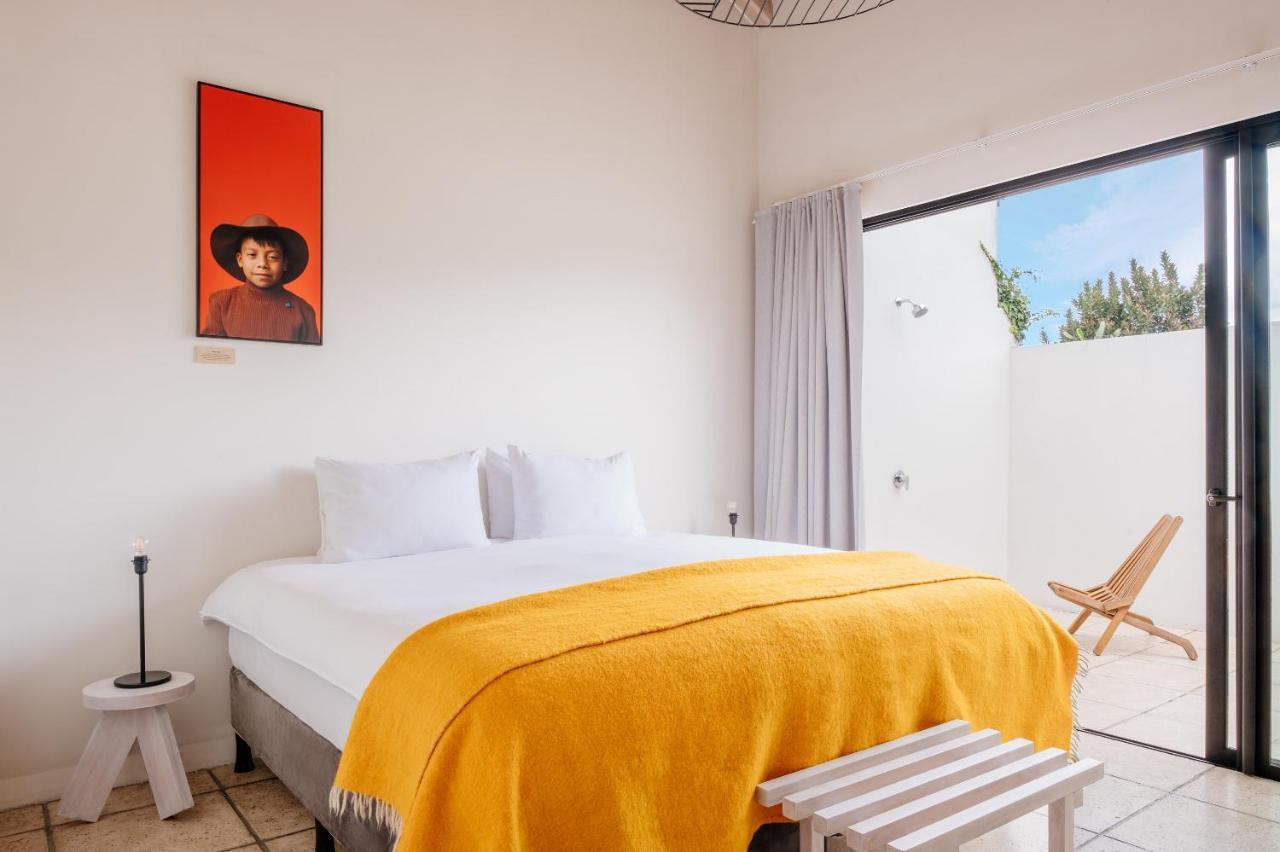 This isn't your average contemporary chic boutique hotel! Offering a more modern feel than most lodgings in Antigua, Good Hotel is a unique pick that is ideal for travelers who value getting a great night's sleep and giving back while they travel. This bright and airy stay has a mission to support local communities by donating excess profits to local organizations and funding a hospitality training program for free.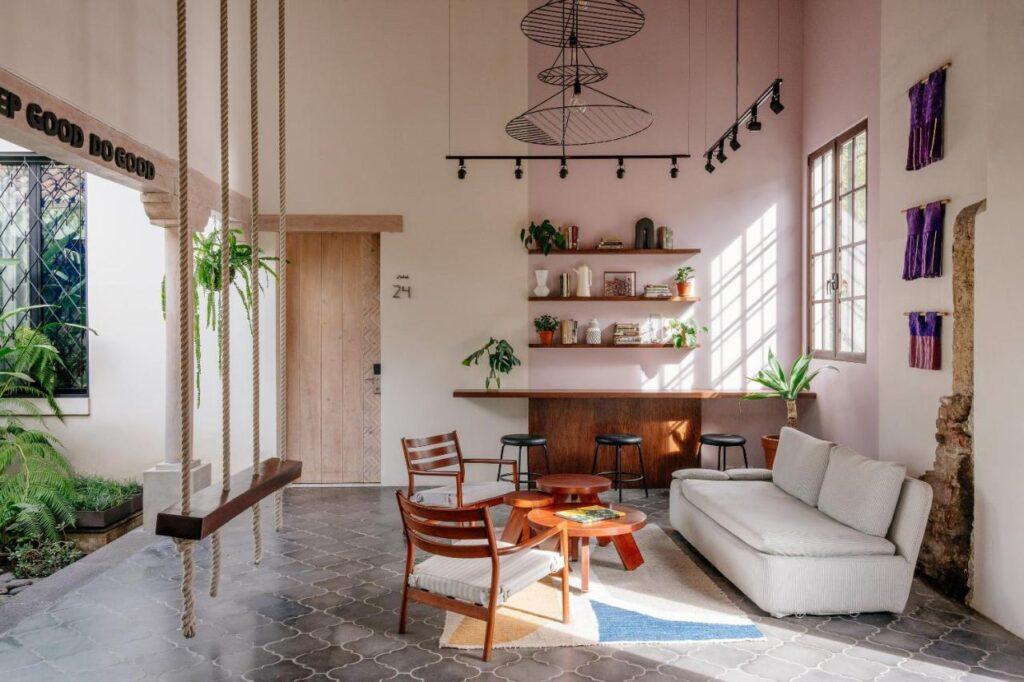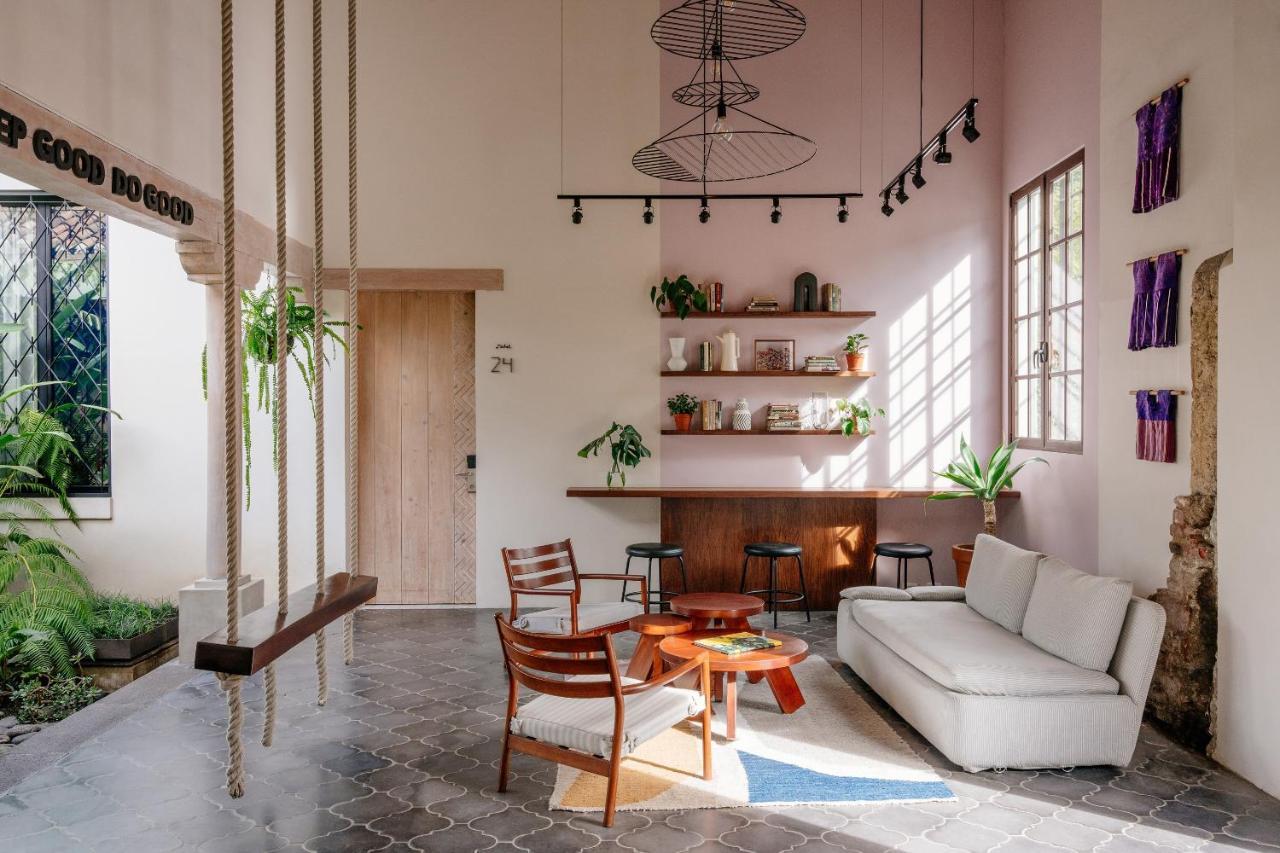 I hadn't heard about Good Hotel prior to visiting Antigua, but I passed by the building quite a few times while wandering through the city. It caught my eye because there were always so many young people coming in and out. For that reason, I think it's a great fit for solo travelers, because it gave me a very social vibe without even having to walk inside. Plus, recent reviews gush over how incredible Good Hotel's hospitality and impeccable its atmosphere are.
7. Camino Real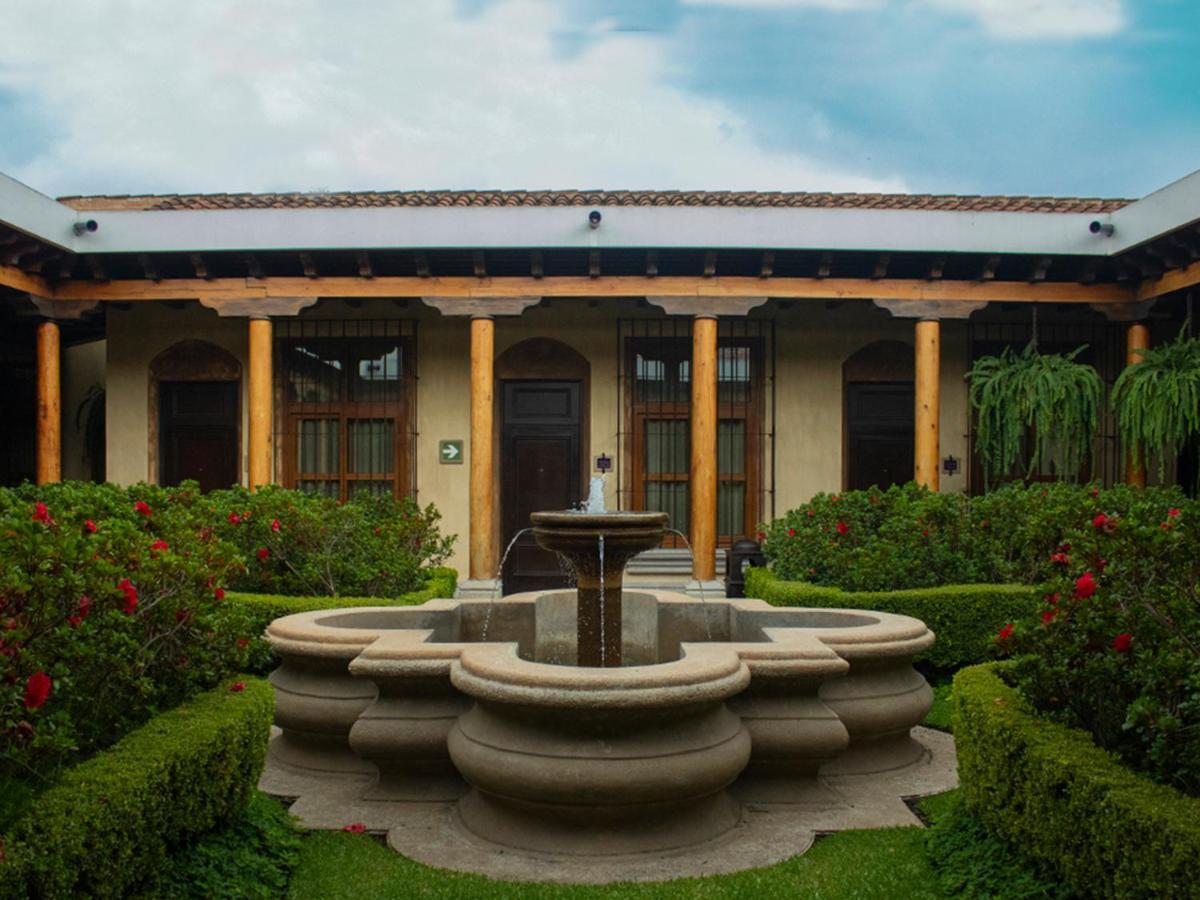 Given its vintage charm and famous Guatemalan hospitality, there's a reason why Camino Real is one of the highest-rated hotels in Antigua. The overall vibe here is very similar to Hotel Las Marías, though Camino Real is larger and more luxurious. The large courtyards and extravagant fountains capture the hearts of its guests, who rate this hotel highly for its beauty and comfort.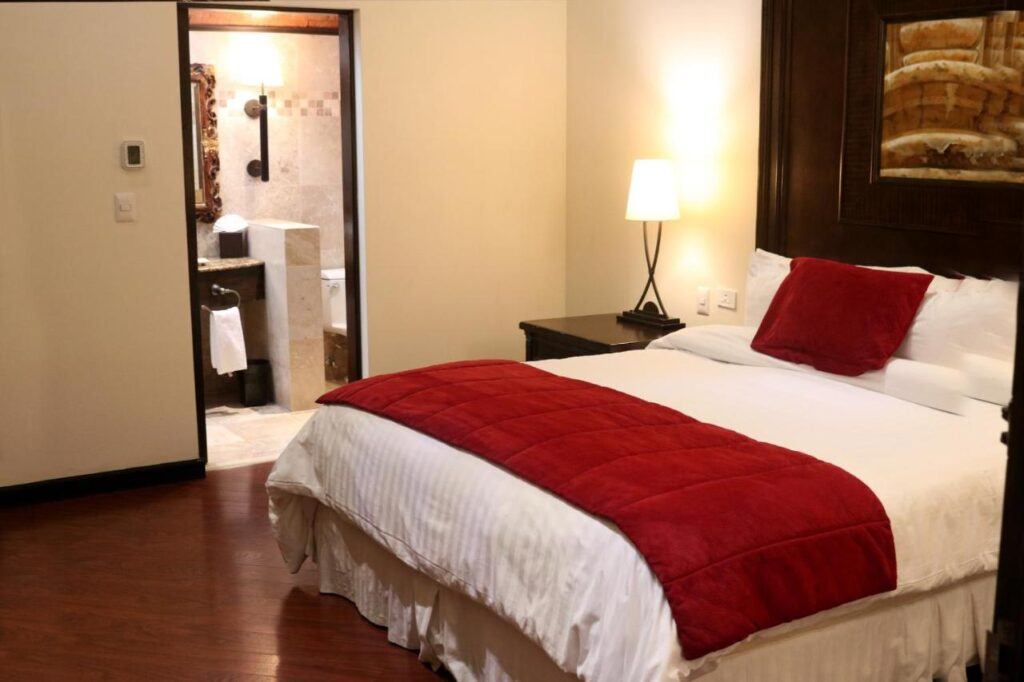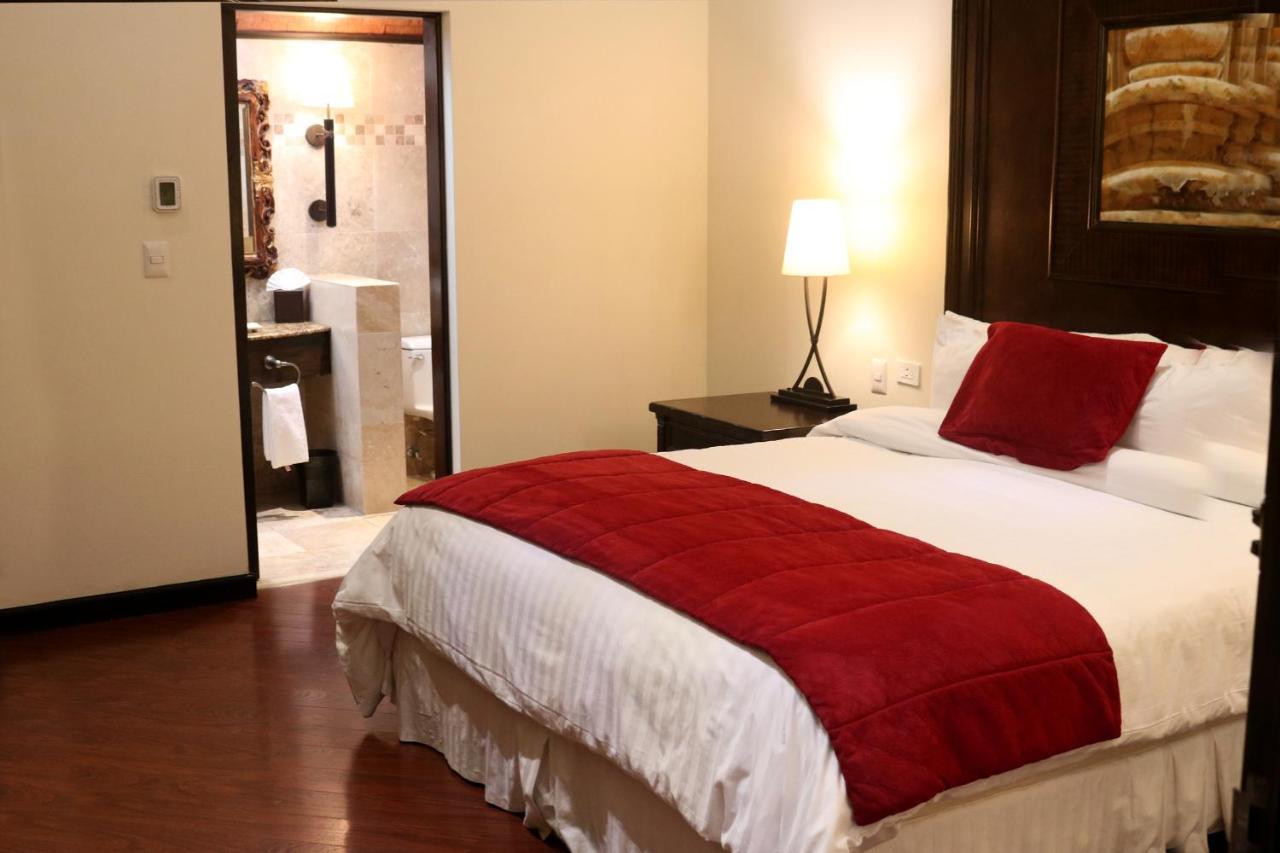 This is a great pick for families, especially because of the pool and expansive yard. It would also be just right for twosomes, as the spa offers couples massages and a sauna to relax in. Hell, I might even stay here if I was on my own, just to take advantage of the amenities!
8. Hotel Boutique Los Pasos & Spa
Ready to be pampered? Hotel Boutique Los Pasos & Spa is a dream, with world-class service and some of the most luxurious amenities you'll find in Antigua. This place prides itself on its elegance and colonial style, which feels like stepping into a time warp — as an aristocrat. Being such a historic building, it's full of charm and has been carefully restored to preserve its beauty over the centuries.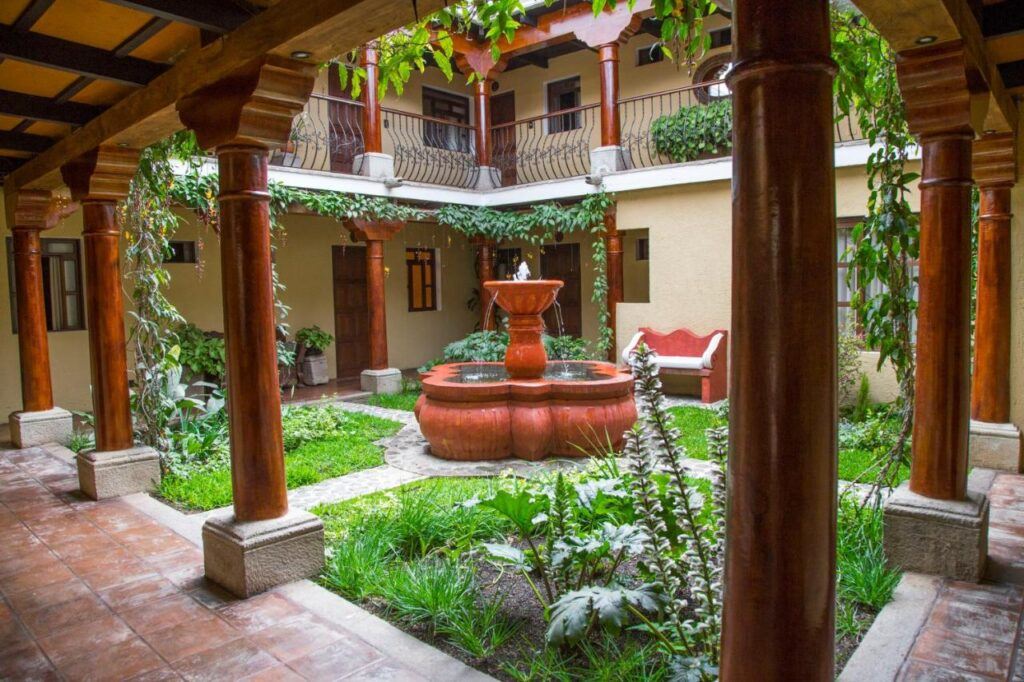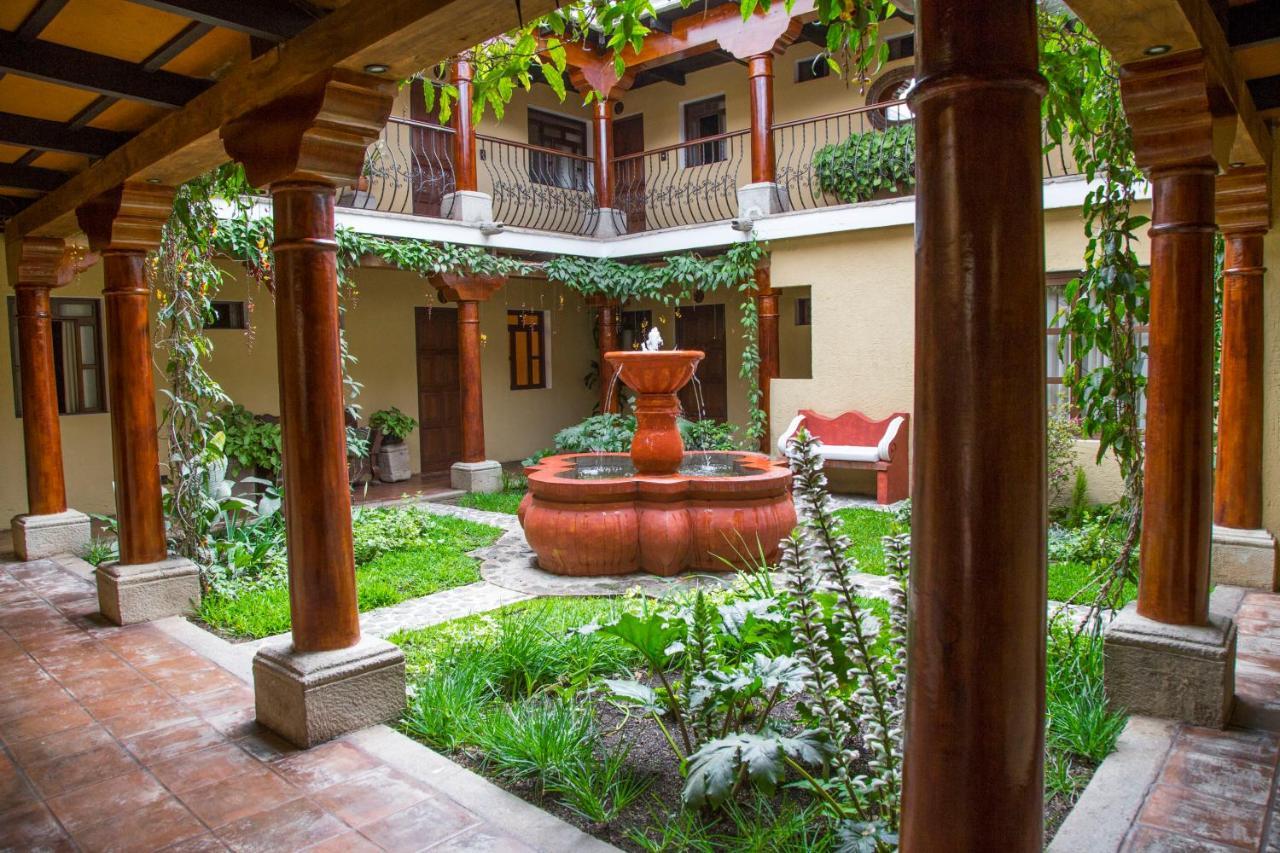 While this hotel's loveliness is certainly a highlight, the main selling point at Los Pasos is the spa. You'll enjoy a variety of treatments, including relaxing massages and couples massages. Plus, the Presidential Suite has its own two-person jacuzzi. If it isn't obvious, I think this one is best for couples, and it's oozing honeymoon vibes.
9. Porta Hotel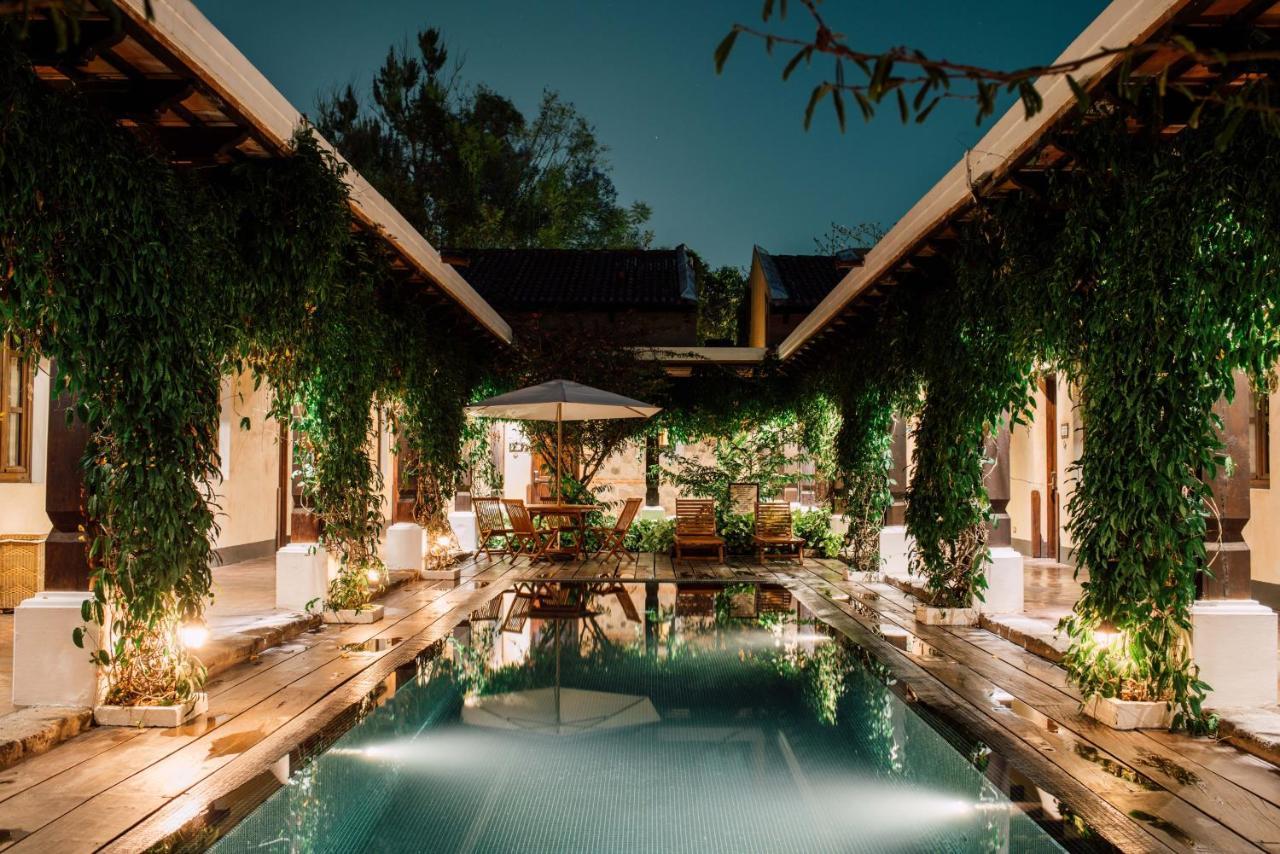 Dare I say, Porta Hotel has the absolute best pool of any hotel in Antigua. Besides having an epic view of the Acatenango Volcano, the greenery and columns surrounding it give a Garden of Eden-esque atmosphere. This place is complete bliss, with a sauna and a spa that offers traditional temascal (sweat lodge) ceremonies. Most of the rooms have fireplaces, and all of them have stunning views of the pool or gardens.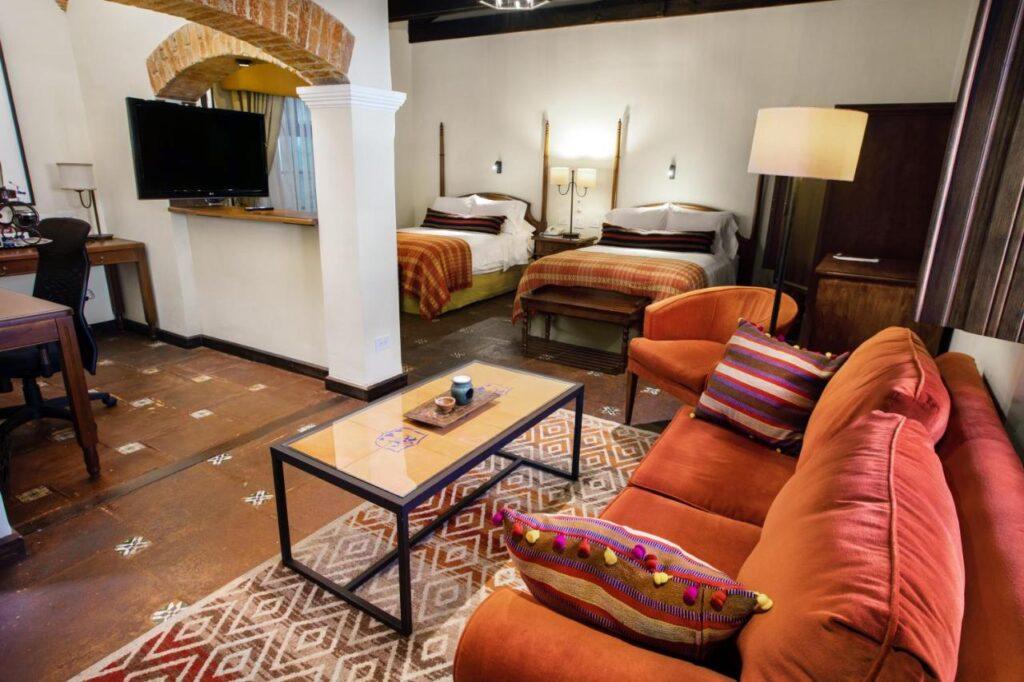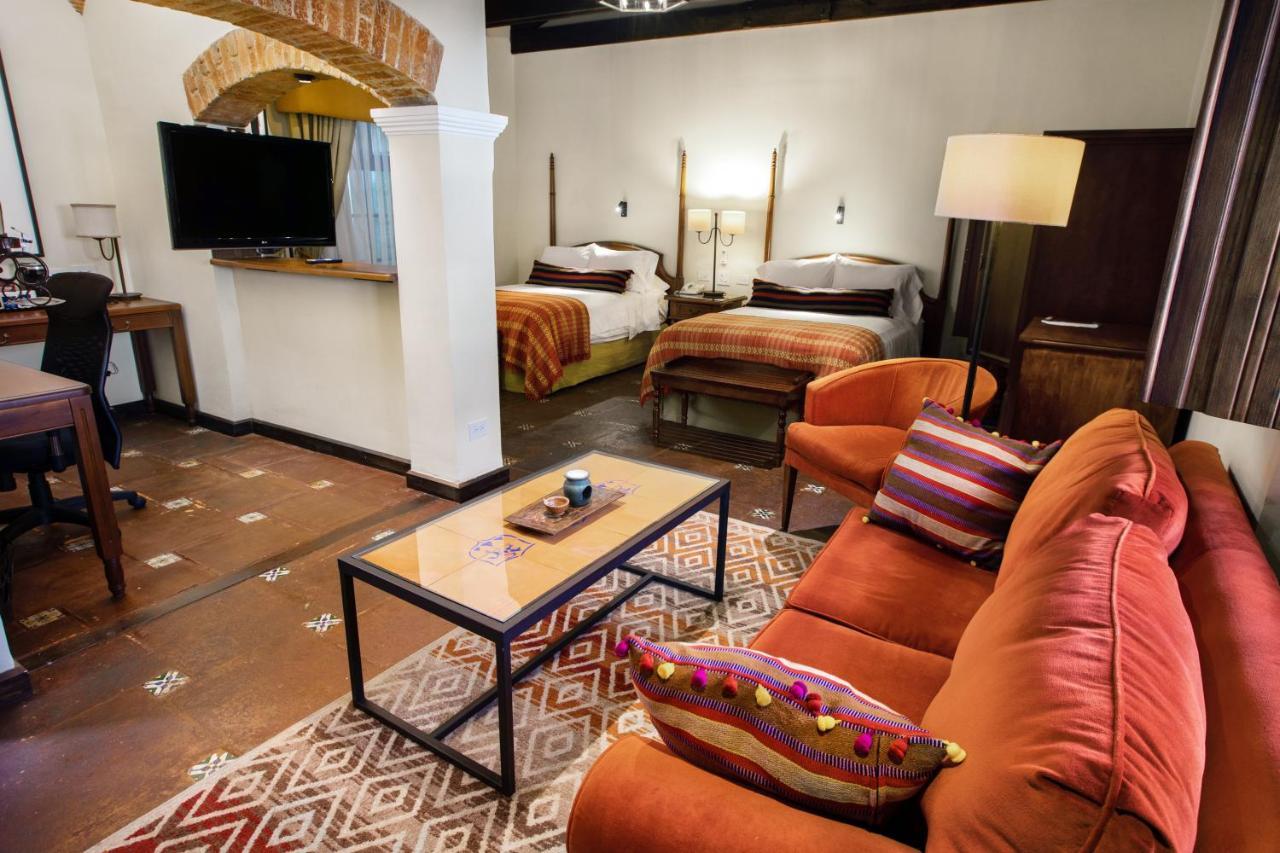 Porta Hotel's location in the heart of Antigua is perfect for travelers who want to be in the thick of it all. It's also one of my top picks for the best hotels in Antigua for families, as children are welcome to use the pool. Many other hotels with pools don't allow this, so it's a big plus that Porta does. It would also be fantastic for couples because of the spa offerings.
10. Pensativo House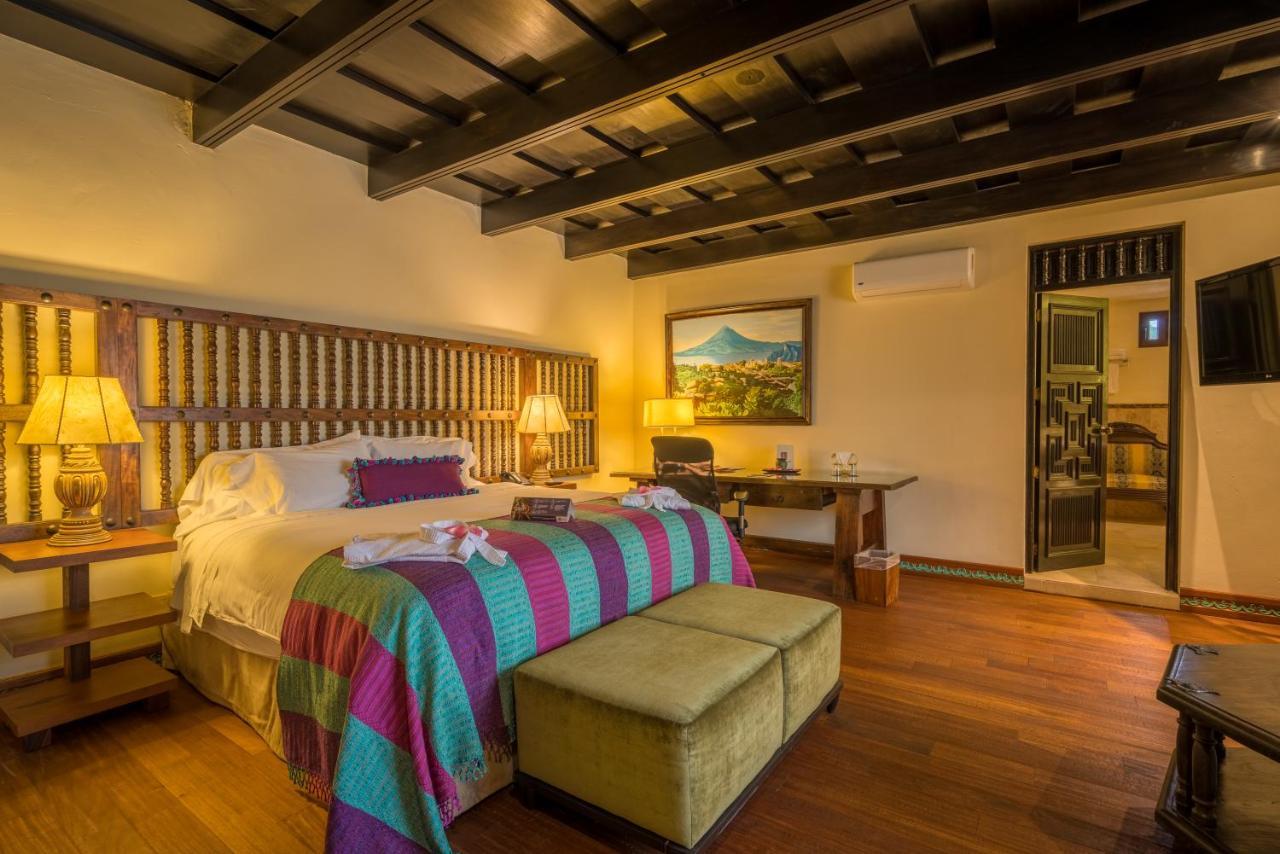 If you're the kind of traveler that prefers the peace and quiet of a hotel in a residential neighborhood rather than right in the bustle of downtown, this is the best hotel in Antigua for you. Pensativo House has a fresh and contemporary feel, with a gorgeous terrace on which you'll get a sweet view of the Agua Volcano. Given its huge garden and panoramic mountain views, it's no wonder why so many guests leave reviews about its beauty.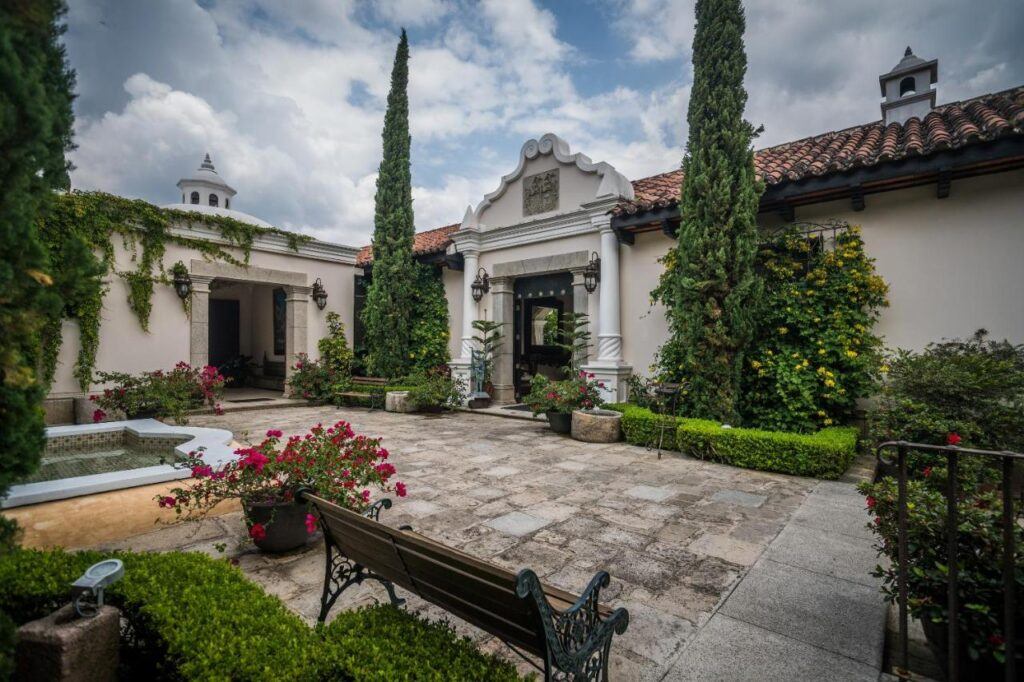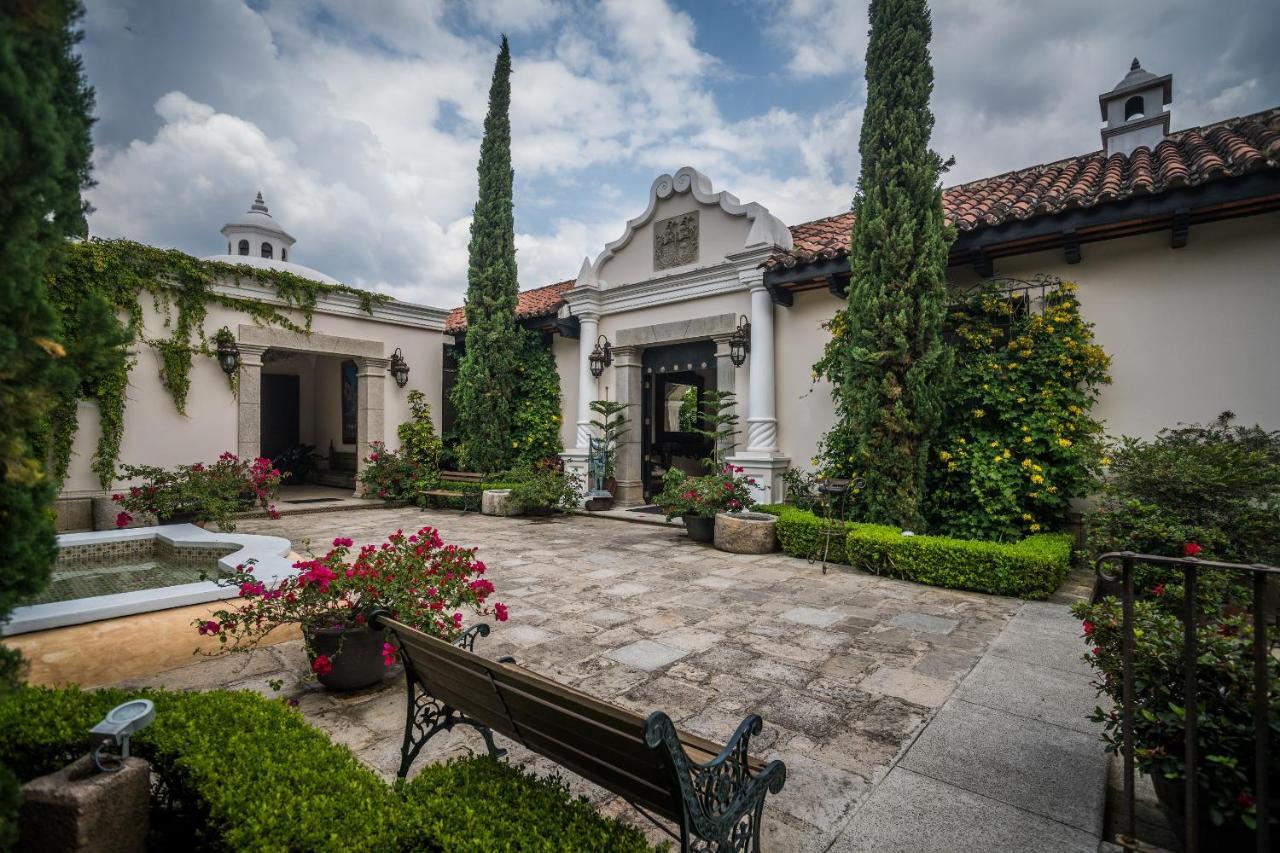 Each morning you can enjoy free breakfast from the hotel's renowned restaurant and bar. The rooftop bar is also quite social, so this could be an excellent choice for solo travelers or digital nomads.
***
Perhaps having such outstanding options won't exactly make it easier to choose…oops! As a solo traveler, I would happily stay in any one of these solely based on the phenomenal reviews.
Which one of these best hotels in Antigua would you be most excited to stay in?