This post was written by Ashley Yap, BMTM's Director of Business Relations.
The security of St Mark's Basilica has switched off all the lights in the cathedral; I couldn't help but hold my breath in the darkness, beaming with excitement for what would be the highlight of the evening.
One by one, the lights inside Basilica di San Marco came back on in the ceiling, and the mosaics came to life. Our small group was one of the very few in the Basilica. As we sat in silence, we understood that this is a unique experience that we will remember for a long time.
This was the highlight of my experience with St Mark's Basilica After-Hours tour, and I am here to explain to you why it is worth $105, as compared to the day tour that is $30 cheaper:
Tour Itinerary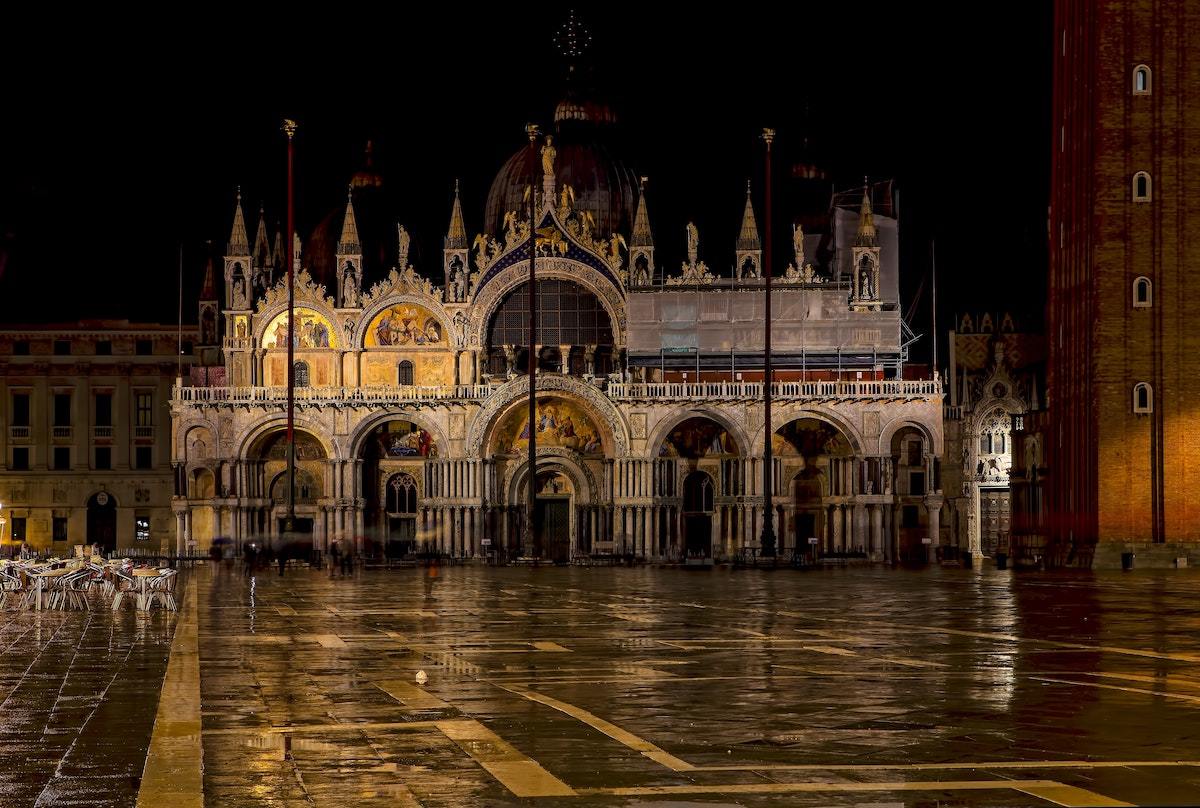 After some delicious Aperitivo, I made my way to the meet up point at the entrance of Museo Correr, the museum in Plaza San Marco, at 5:50pm, 15 minutes before the tour begins. Our guide, Elena, a Venetian local was already there waiting for us. Once the group was completed, She made us introduce ourselves to each other. The usual headsets most group tours use were given to us, but I later realized it was not needed as it was a small group (maximum capacity is 25, but we were less than 20), and there was almost no one else around.
We walked towards Basilica di San Marco from the museum as our tour guide gave us an introduction to Plaza San Marco and the rest of Venice's history. After showing our admission tickets to the security, we were led inside the cathedral immediately. During the day, the queue is sometimes 2-hour long, under the hot sun! Once everyone was in, the door behind us closed, and we enjoyed the exclusive light show with no one else around us.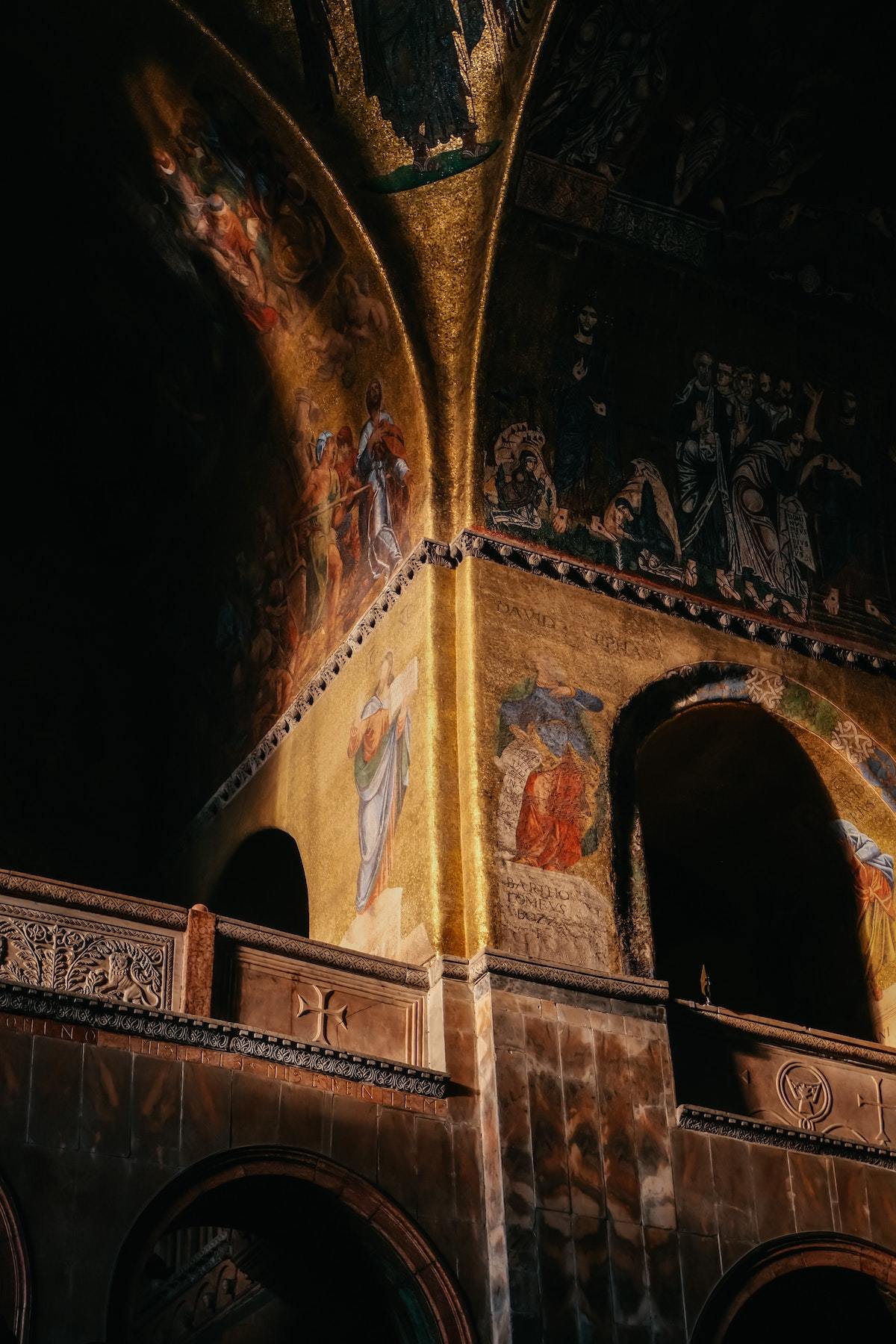 Our tour guide then walked us around the cathedral and provided a detailed narration of some of the magnificent artwork – not possible during the day, with what seemed like thousands of people squeezing their way around the cathedral. We also visited the crypt, which is off-limits during the day, and admired the paintings up close. I was truly mind-blown by the detailing of it all, especially the 85,000 square feet of mosaic, mostly in gold.
After spending close to an hour inside the cathedral, we were led outside. Our tour guide continued showing us around, providing endless anecdotes and interesting stories about details one would have easily overlooked during the day.
We were then given a 30-minute break, which was a little bit unexpected, but I was happy to have some time to rest my brain and feet and grab a quick gelato before continuing on the next half of the tour.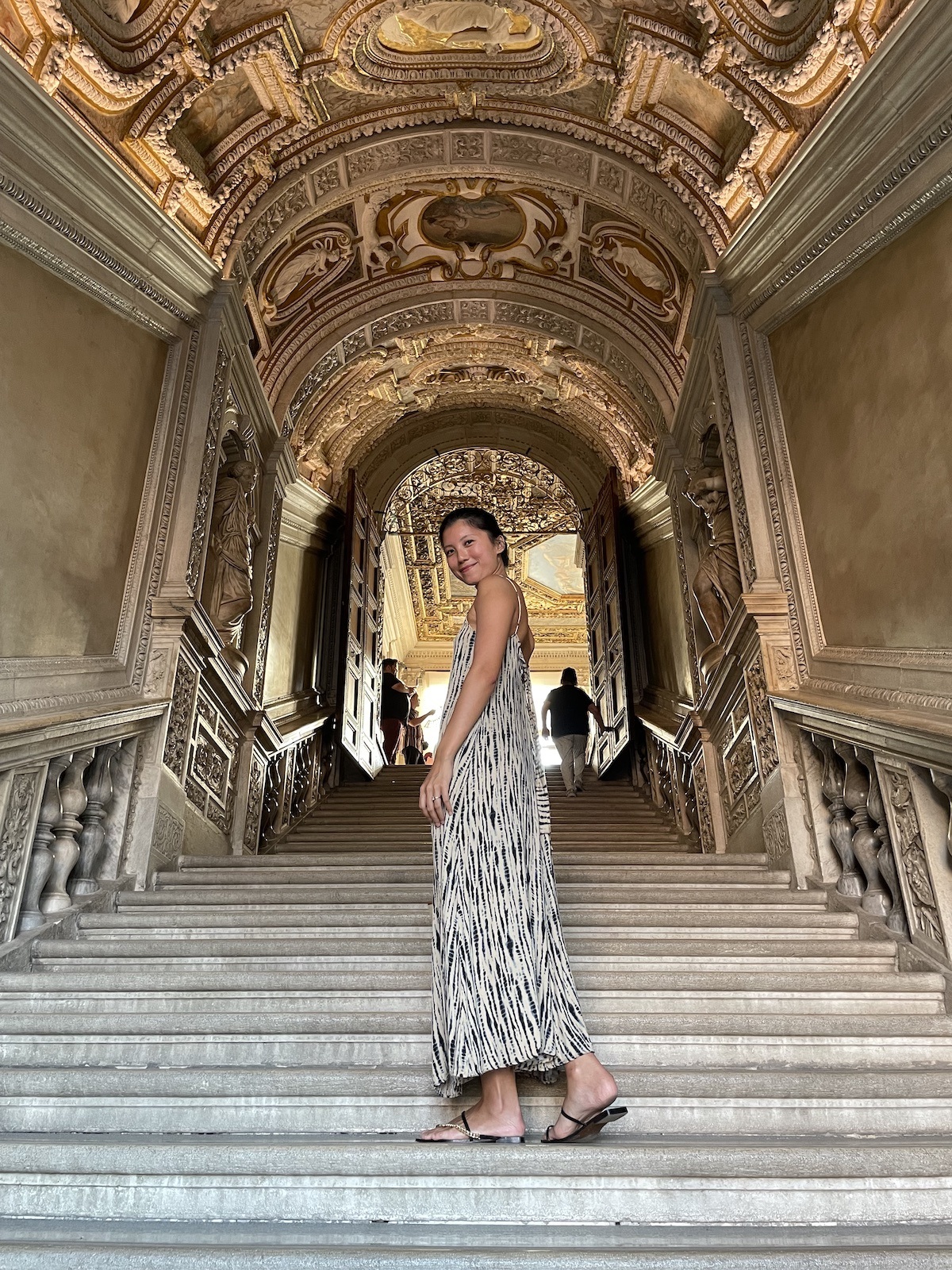 Around 8pm, we continued our tour with a visit to the Doge Palace. Our tour guide led us through the armory, New Prisons, and incredible council rooms and frescos of Palazzo Ducale. Again, with no one else around us, we took our time to examine the artwork, asked our guide questions, and tried our best to imagine what it must have been like back in the day. I found the exquisite detailing absolutely mind-blowing and kept wondering why we don't make buildings like this anymore. We finished the tour with a visit to the Bridge of Sighs. Here, our tour guide explained why the bridge is not as romantic as one thinks.
I walked out of the tour feeling a sense of tranquility as the cooling night air of Venice gently blow on my face. $105 sounded pretty steep at first, but I now realized it was worth every dollar.
What to Wear on The Tour
I visited Venice during the summer, yet when night falls, it gets pretty cold. I wore a casual maxi dress and brought a scarf with me, as one is required to have their shoulders and knees covered when visiting the cathedral.
Final Thoughts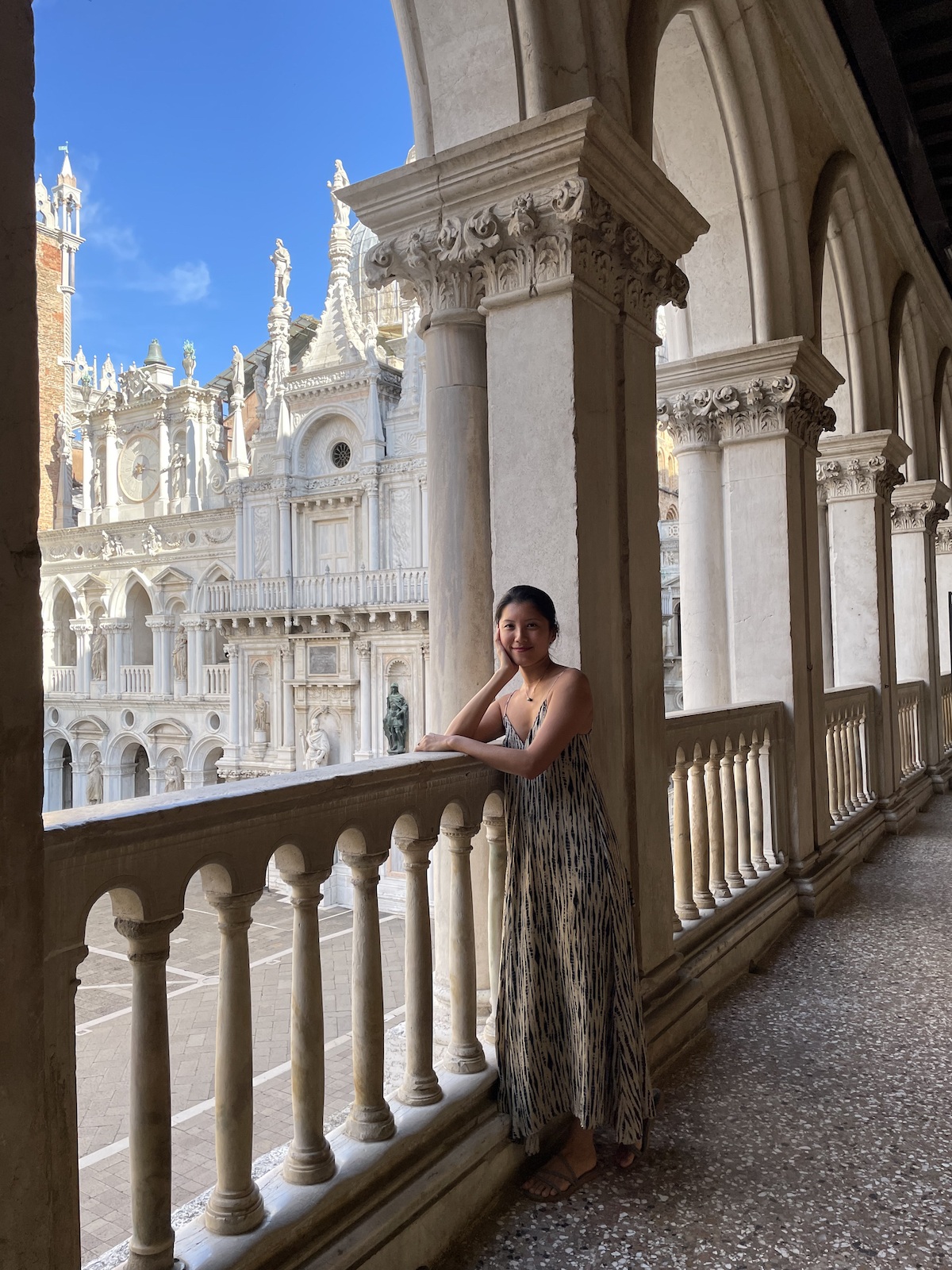 For good measure, I also joined the day tour to both St. Mark's Basilica and Doge's Palace a few days later (I was accompanying my partner on his work trip, so I had plenty of time to kill!) and spent most of my time elbowing my way around. The day tour groups were also much larger in size, and we often had to wait for everyone to be in the same room for the tour guide to continue their narratives.
Without joining the after-hours tour, I wouldn't have been able to have such a serene and peaceful memory of St Mark's Basilica. It's one of the most exclusive and unique group tour experiences I've had, and if you are visiting Venice soon and have time for only one tour, this would be it.
*Some links in this post are affiliate links for products and services we personally use and love. Any purchase you make through them supports us at no extra cost to you. Thanks so much!