Hey guys! This has been a long time coming, but after planning, scheming, and dreaming for the past year-ish I have a super exciting new offering from this blog: an adventure tour that is actually, well, adventurous, while taking us to beautiful places and exposing you to adventures you haven't had before.
Like these: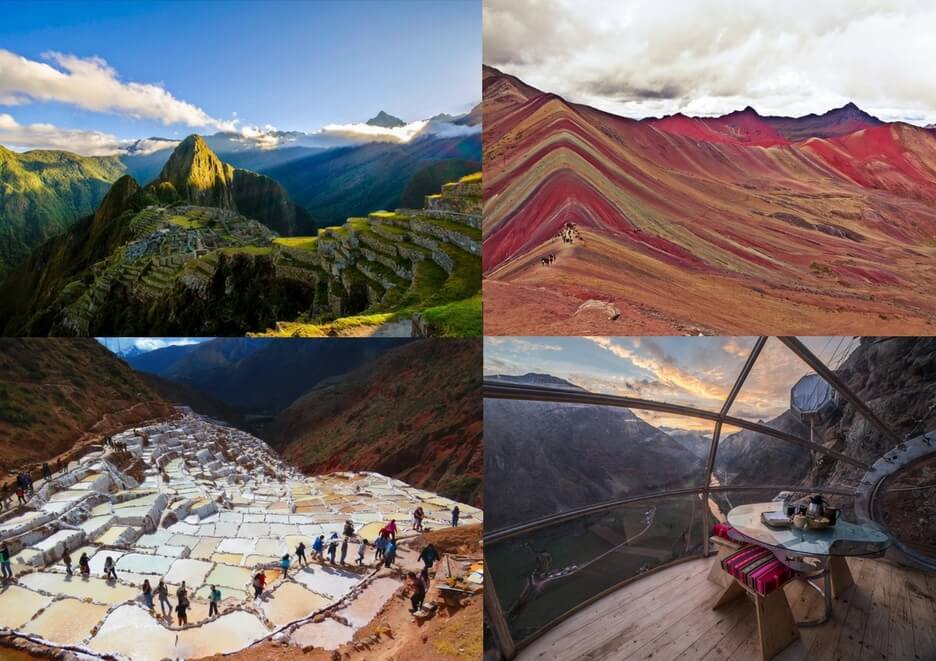 And these too, for good measure.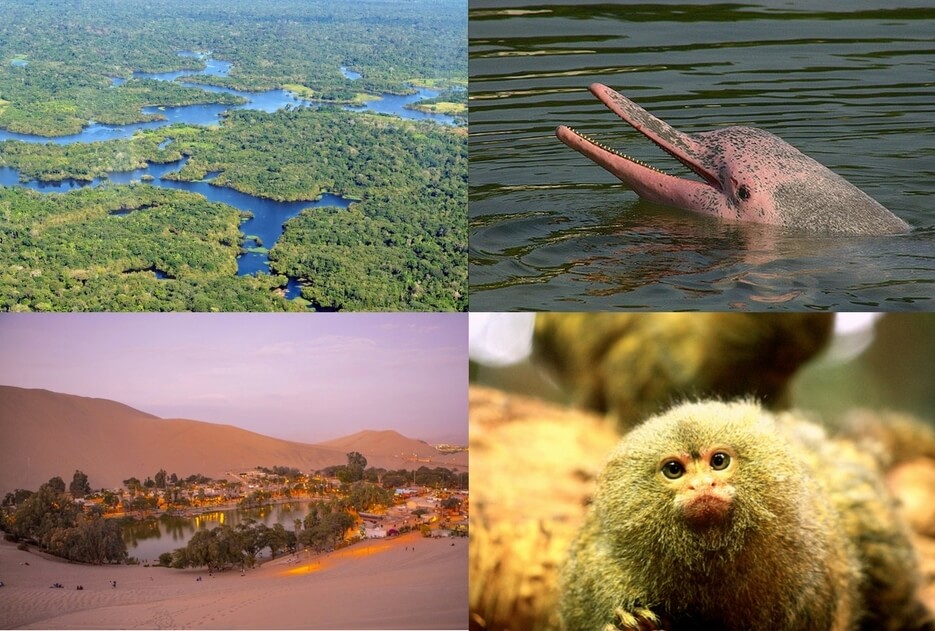 We're going to Peru!
Why Peru? Well I can think of about 101 reasons but since we both have things to do today I'll narrow it down:
The coolest hiking on planet earth, along the trail of ancient Incan royalty and culminating with the sunrise over Machu Picchu.
A mountain that looks like a rainbow and has only recently become accessible, so we're among the first to go (and get gorgeous photos with it).
Swimming with sea lions in their natural habitat.
Walking along salt pools that look like they came out of a pink design magazine.
Seeing tiny monkeys and PINK DOLPHINS and poison dart frogs.
Ceviche
Ceviche and Pisco sours
Ceviche and Pisco sours and saltado.
Staying at the highest rated, and Zika, Malaria, and Yellow Fever-free ecolodge in the Peruvian Amazon
Having tea while looking at this mountain you just climbed (strapped in, safely, and suitable for beginners – no worries!):
It will be amazing to discover Peru together, to show you how I approach a place for the first time and to teach you how to ease into travel so that if eventually (or immediately afterwards!) you want to venture off on your own, you have the skills you need to do just that.
I also thought it was imperative to make sure that the organization was taken care of, so that's why I joined up with Pete Kornmeier of Spark Expeditions to make this happen. He's led adventure tours on six out of seven continents, including several in Peru. You can see the detailed itineraries here. 
What makes this tour special?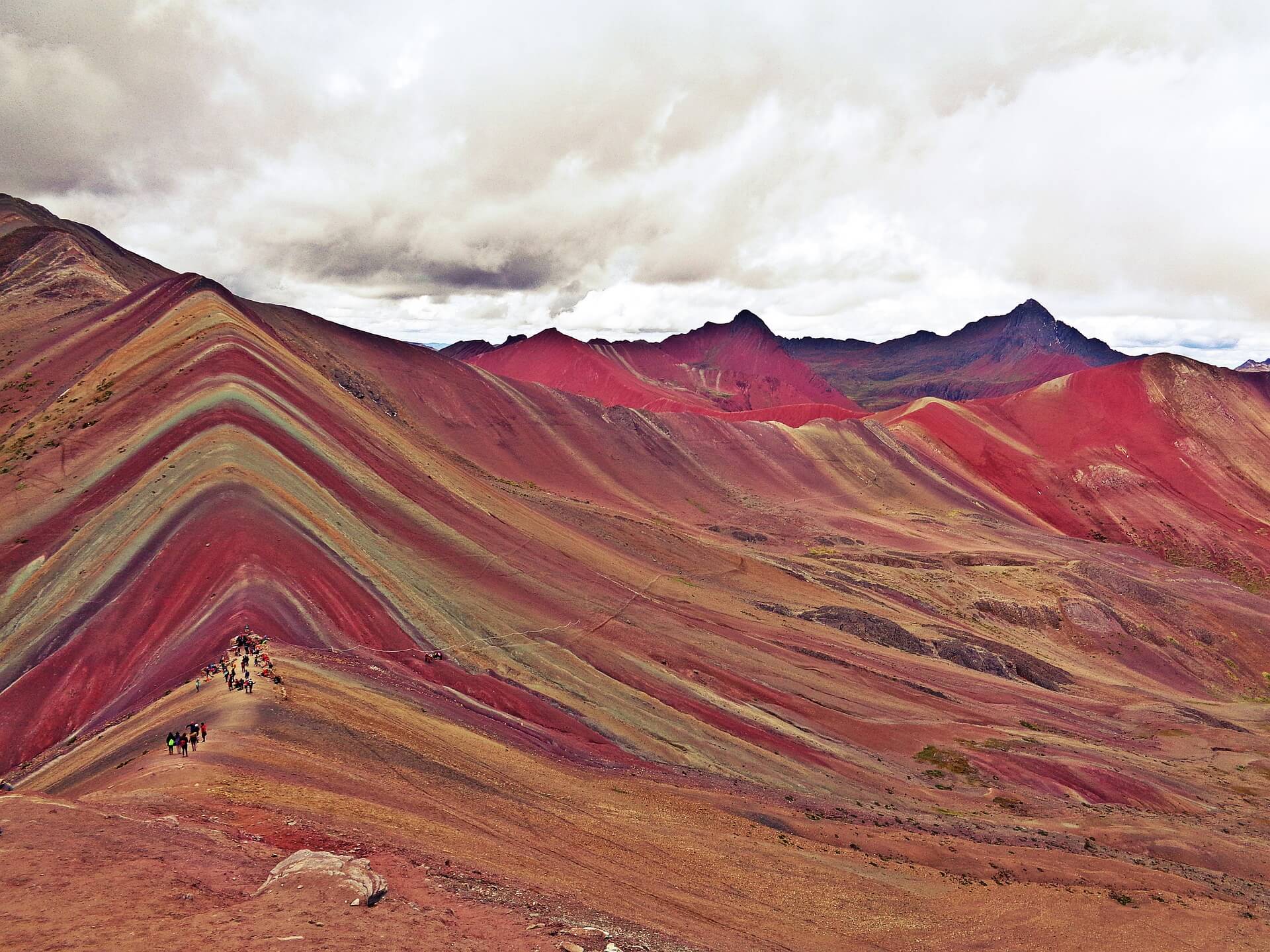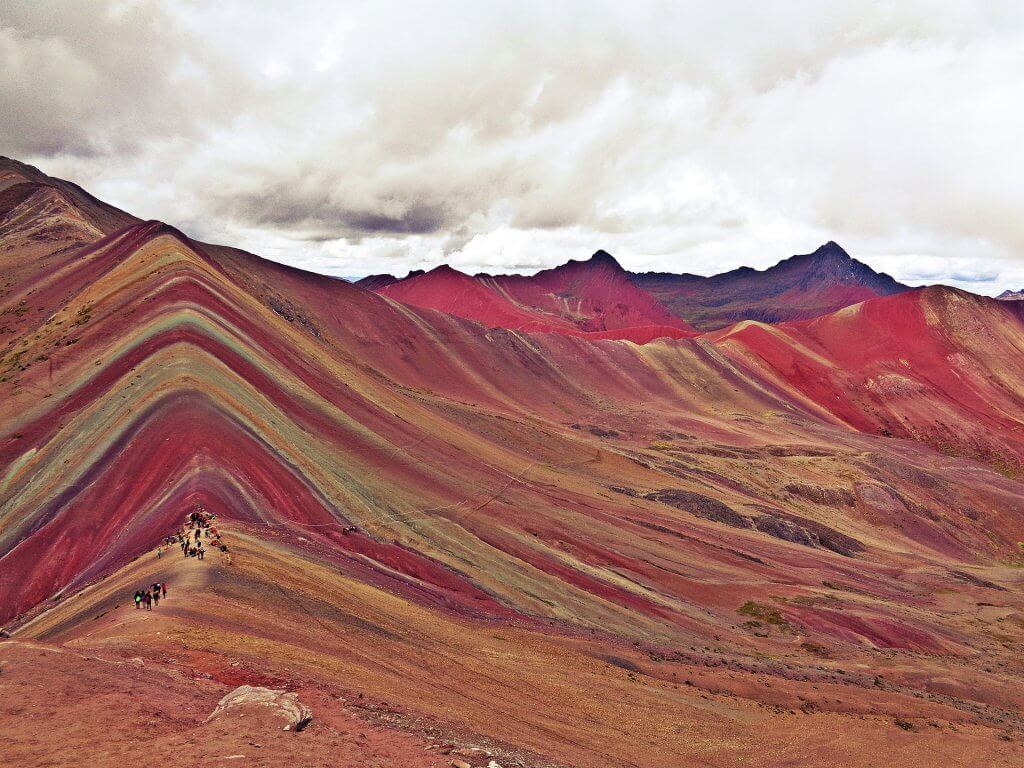 The last thing this world needs is another tour that's just like the others, shuffling you around from place to place with no soul or purpose.
So I knew that what I created had to be something I was dying to go on myself: something adventurous, with a huge nature element, that involves ethical and local operators, and that I would come out of with amazing pictures – with a lot of emphasis on that last point TBH!
Most tours will take you to Machu Picchu or the Amazon, but they won't have the extras like Rainbow Mountain or the Salinas de Maras, or a photographer around (me!) who is dedicated to helping you get amazing photos. It's also all about the dynamic and the people you'll meet, right?
On this tour you'll be with other readers of this blog who are also into traveling adventurously, plenty of whom are solo travelers, and who want to connect over this incredible shared travel experience. It's nice to get all of that on a trip that you don't have to worry about planning. More info here.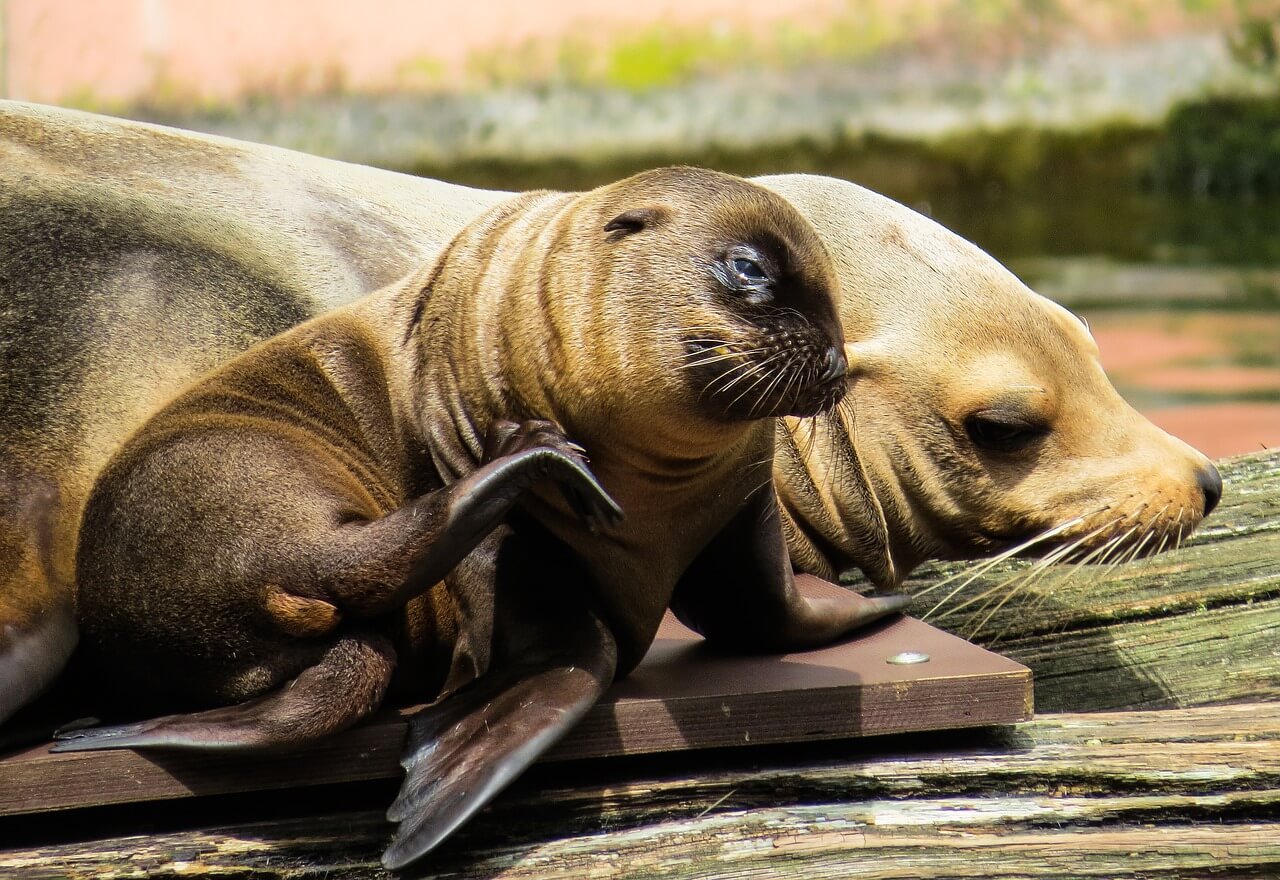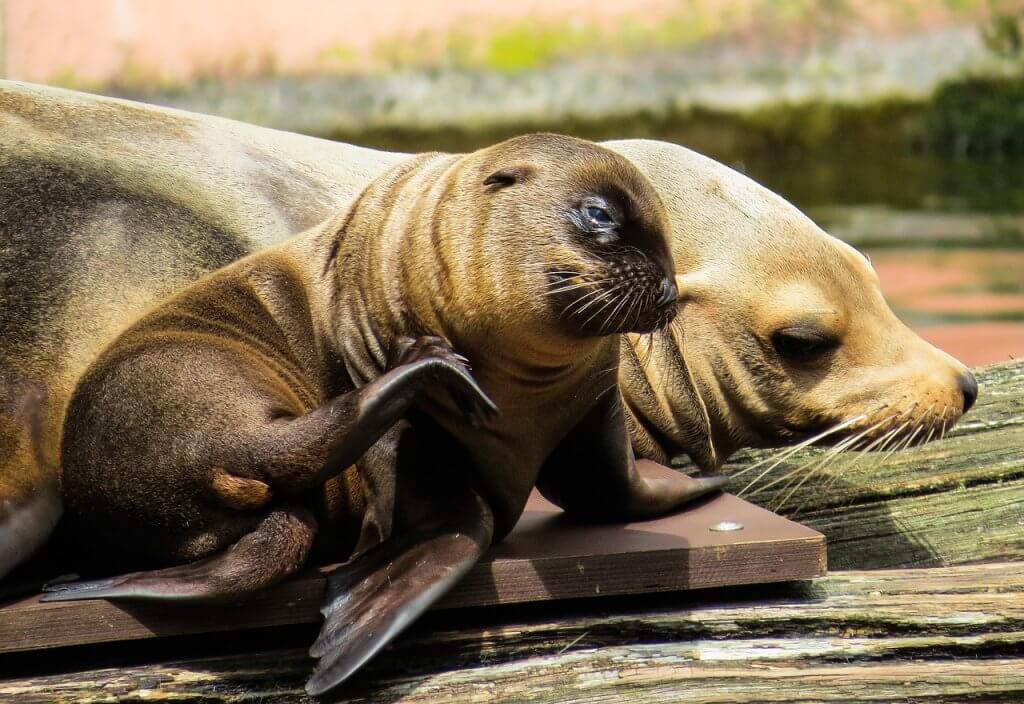 So who is Pete?
I've been wanting to do tours for a while. I knew that I had a lot of ideas and an energy that I could bring to the tour business but I also wanted to ensure that I worked with the right local operators and had someone along who is a trained mountain guide. A few companies have reached out over the past year but none felt right until I took one of Pete's trips and saw what they were all about.
This all goes back to when he reached out about a year ago to see if I wanted to collaborate.
I was wary, who was this Pete guy? I told him, after about two hours of interrogation polite phone conversation, that I'd love to come out to Alaska and see what one of his trips was like, and we would go from there.
Alaska was awesome. This was thanks in large part to Pete's expert guiding, hike selection, and organization.  That's why this partnership is so perfect. I really like Pete's incredibly organized but also laid back approach and I know you guys will, too.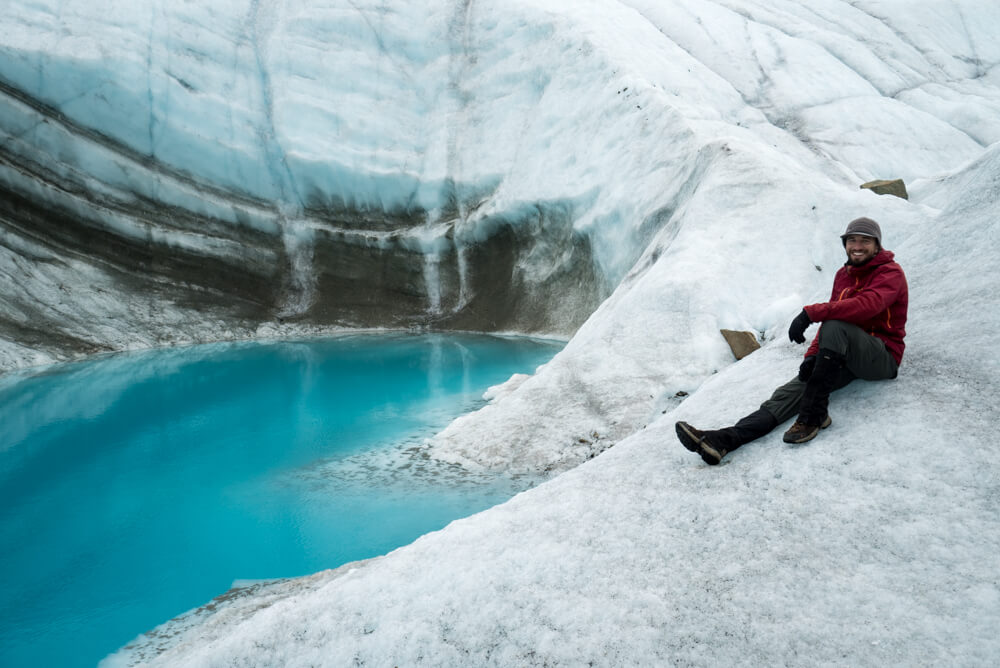 Over the last month we have spent countless hours on the phone, and I have spent countless hours scouring Instagram, looking for all of the amazing places that we could go that would give you a different experience than the other Peru trips out there offer, while also going to the must-sees.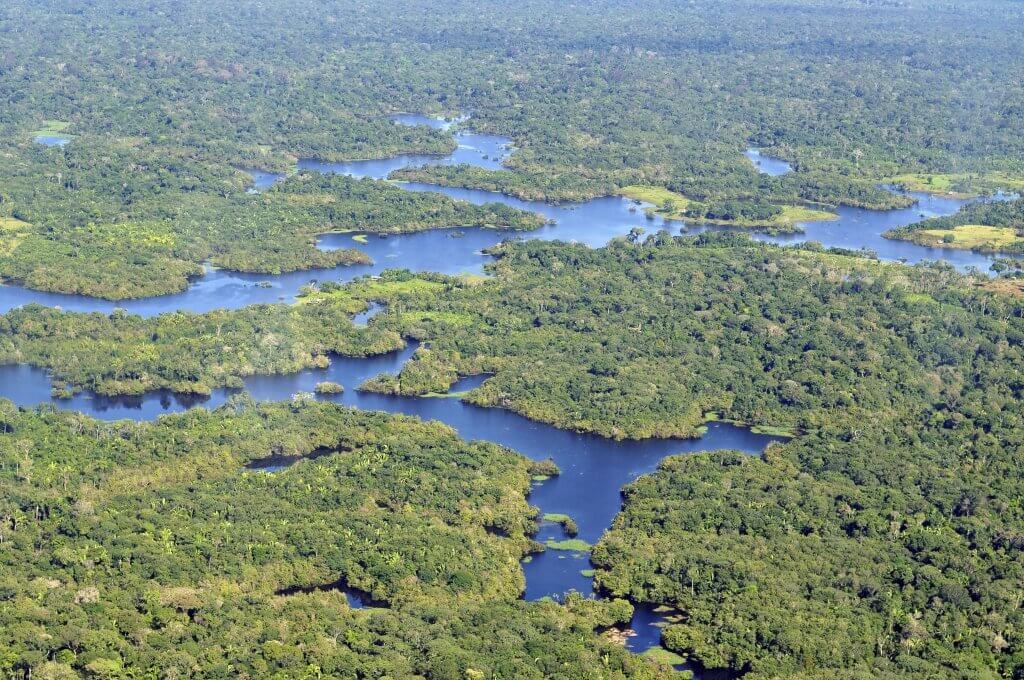 The Price breakdown:
The resulting adventure is broken down into two one-week options. The first is focused on hiking and camping along the Inca Trail, Rainbow Mountain, and doing via ferrata (which is like clipped-in rock climbing – sounds scarier than it is – it's so much fun!) in the Sacred Valley and a few other awesome surprises including an astrophotography workshop with me while we're out camping. It starts on April 13 of 2018.
Week two will take us to the ocean to swim with sea lions, then deep into the Amazon at the top-rated ecolodge in the reserve with a higher biodiversity than any other in the area. We'll have the chance to see marmosets, poison dart frogs, pink river dolphins, and a bunch of other animals from the Amazon Trail video game (am I really the only one who played that?) starting on April 21, 2018.
Each week is priced at $2300 individually, with a $600 discount if you opt to do both.
Here's what you get
For each week, we negotiated with companies that are ecologically sound, and have guides who Pete already knows are good, ethical guides.

In other words, we aren't going bottom-barrel, dirt cheap. We want quality and to be putting our money into the right hands.

For the hiking portion, each person gets an individual porter.

We wanted to make this more accessible for everyone. Most companies charge a big premium for this but we're including it in the total price.

This price includes absolutely all activities, so there are no surprise fees for participating in all aspects of the tour. We won't nickle and dime you for every little thing. What you see is what you get!
The ecolodge we are staying with is the best one in the area, and one of the only ones in a Zika, Malaria, and Yellow Fever-free zone.
We got many of these options for huge discounts that aren't available to the public, passing the savings onto you.
Most tours that include photography help are stupid expensive! I'll make sure you come out of this with amazing photos, gratis.
There is no single supplement for this tour! All rooms are double occupancy so you'll have a roommate and/or tent mate. We'll make sure everyone is comfortable and happy.
An amazing trip you won't forget, that will hopefully open up more possibilities around the world to you.
I'm overjoyed to finally be able to do something like this with you guys. It is my hope that you come out of it with amazing memories, incredible photos, and an awakened desire to travel the rest of the world.
Tour Size
I'm keeping this small. It's important to make sure that it still feels intimate enough that we all get to know each other. Spaces are capped at 14 per trip.
I promised newsletter subscribers that they would get the first chance to sign up for the tours when I sent out the initial announcement on Wednesday, and as of this writing we have a bit more than half of the tour spots left. We won't add more spots so once they've sold, they're gone!
And if you have questions or want to jump on a call to talk through any of it, let me know! Contact me here. 
I can't wait to finally travel with you!