JOURNEY TO PATAGONIA IN 2022
Imagine a place with the most dramatic landscape on Planet Earth – home to pumas, condors, countless glaciers, soaring mountain peaks, and lakes in shades of blue that seem unreal.
Are you coming?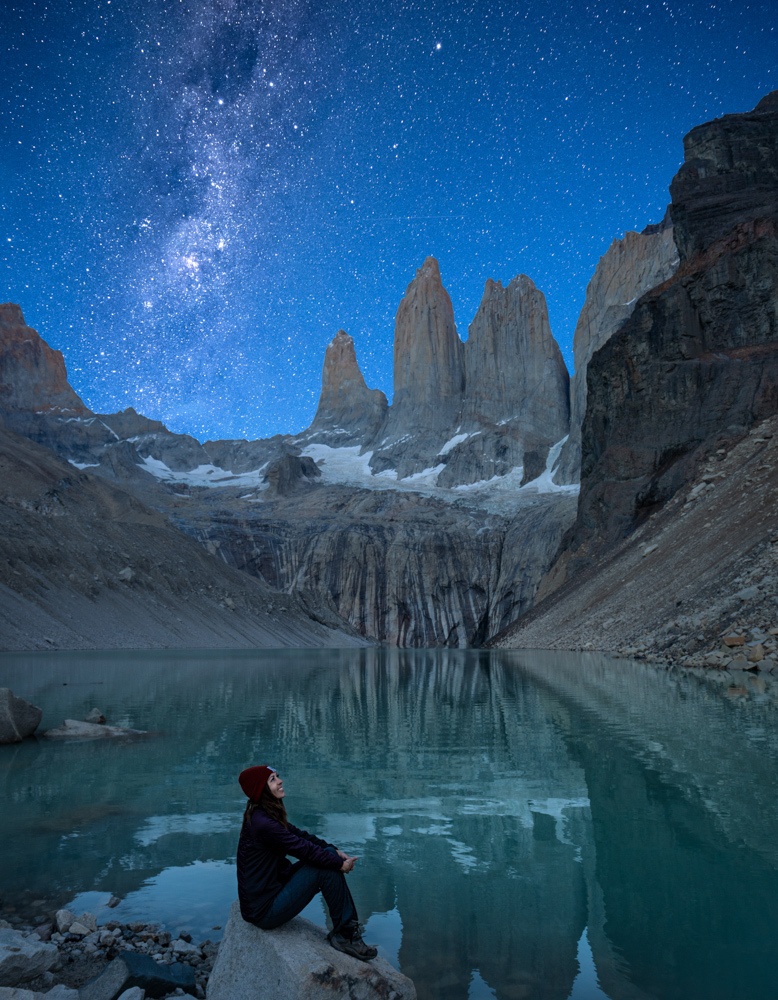 Let Us Plan Your Ultimate Experience: A Magical, One-of-a-Kind Adventure
Torres del Paine is the crown jewel of Patagonia for a reason – there's nowhere else with such dramatic nature, plus the amenities available to make it a trek you can do without carrying all of your own gear. BUT it can be a pain to plan and book on your own. Campsites book out early, there are many moving parts, and we make it all easier for you by taking over that aspect of the trip so that all you have to do is show up and enjoy.
This Patagonia experience isn't available anywhere else – We combine both adventure and luxury on this special trip.
Journey to Patagonia for two weeks, beginning with visiting the Megellanic penguins in their natural habitat, then journeying to Torres del Paine where you'll spend the next 9 days marveling at the dramatic landscape from the trail, taking on the challenge of the full O Circuit – arguably the most impressive hike in all of Patagonia. Walk alongside the vast Southern Patagonian Ice Field for a full day (an experience not available on the shorter W Trek), and enjoy delicious meals each night. Following the hike, relax in comfort and luxury at the Hotel Las Torres, and enjoy a Full Paine bus tour of the park to see all of the things you didn't see from the trail, plus a horseback ride led by a gaucho.
Below you'll find the itinerary, which we can organize for you starting now for trips departing from November to March:
Check out what we've got in store for you:
The Best of Patagonia: Adventures Followed by Comfort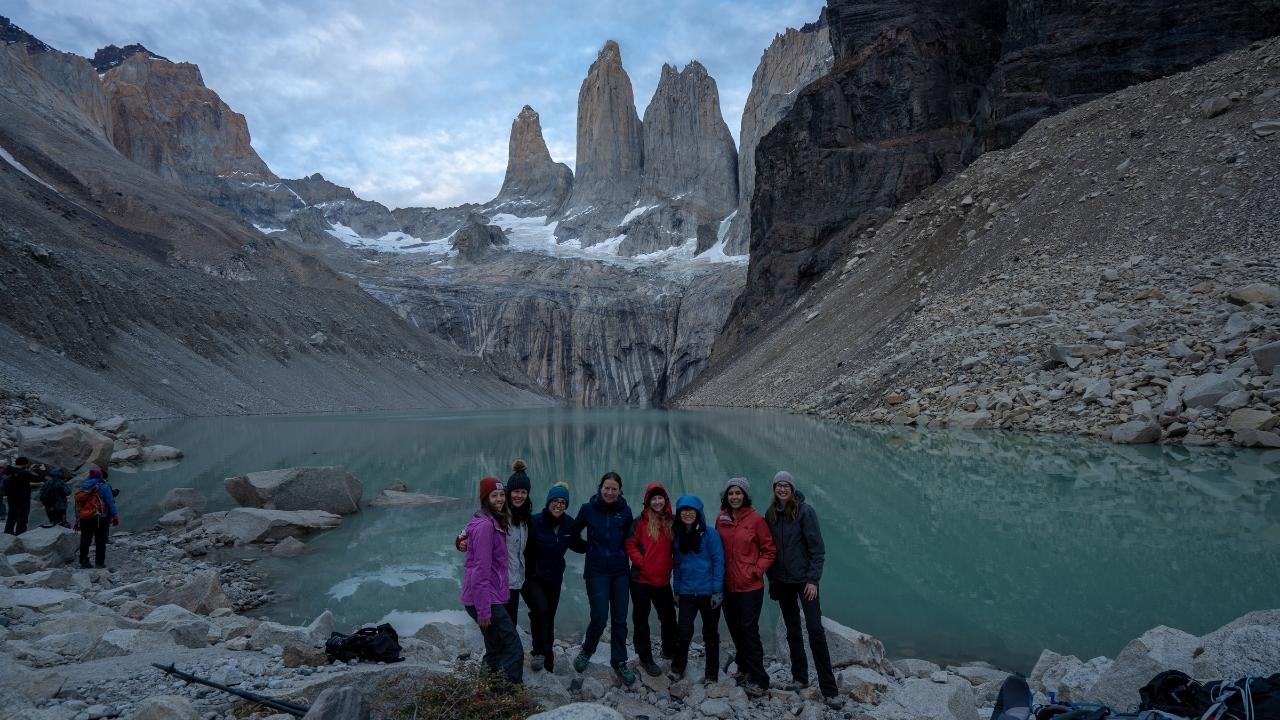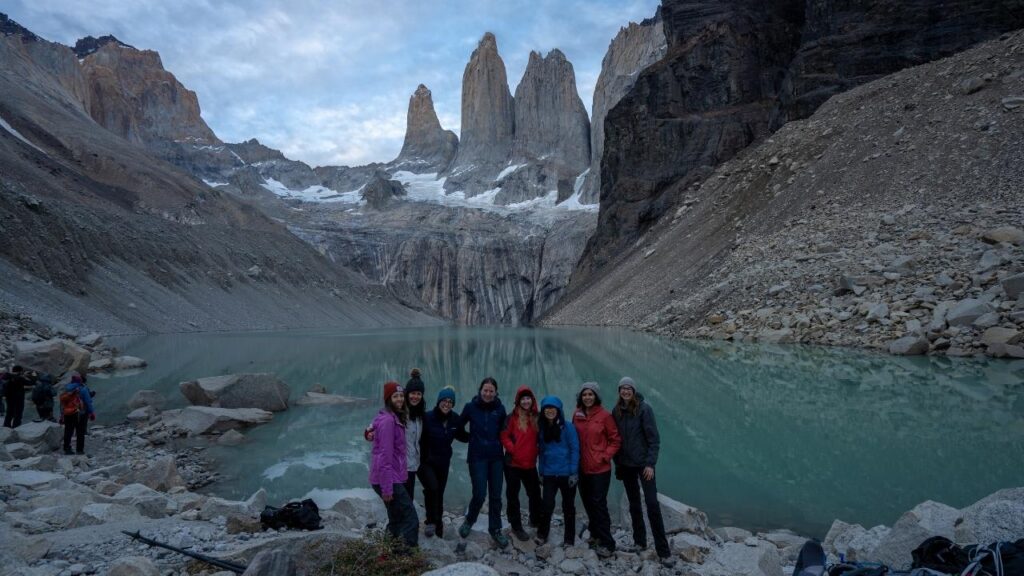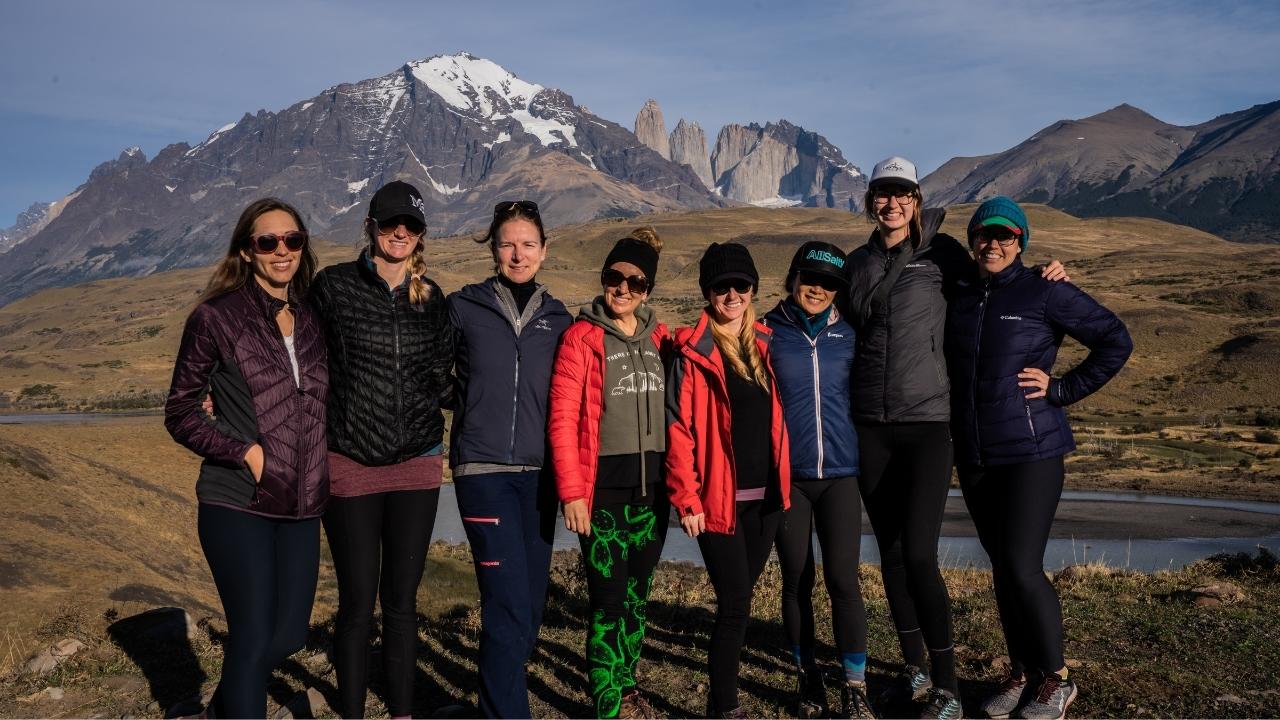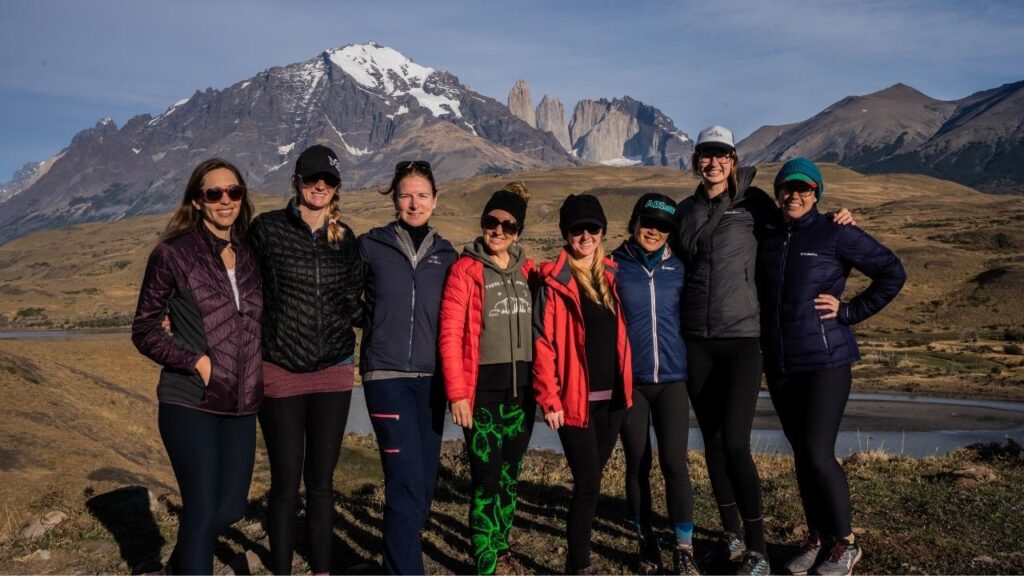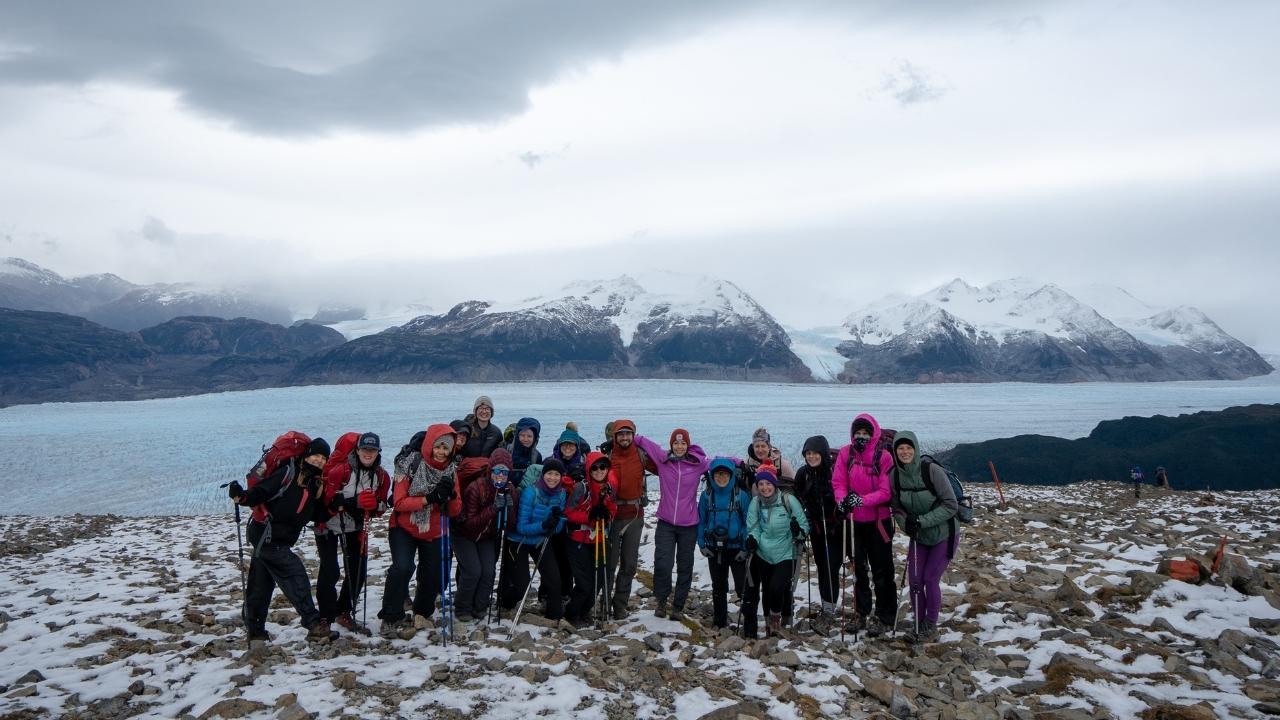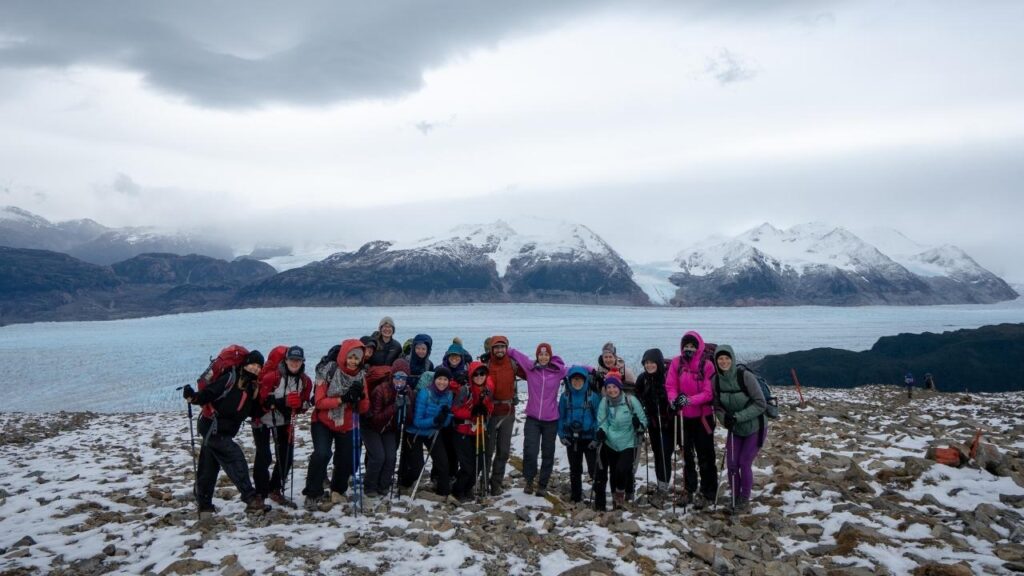 Torres del Paine National Park is known for its dramatic mountains, the bright blue ice fields and glaciers, and golden grasslands. Prepare to see llama-like guanacos and incredible rock formations including the 3 granite towers from which the park takes its name. We'll be hiking the O Circuit, where we'll be treated to one jaw-dropping view after another on this all-inclusive adventure.
This hike can be challenging. Some days are long, parts of the trail can be steep, and Patagonia is known for extreme weather. Heavy winds and rain are typically unavoidable. You must be in good physical condition to tackle the O, free from injuries.
All that said, we have taken every effort to make this trip comfortable. We will have tents and food provided at each campsite, significantly lightening loads, so that all you need to carry is your personal equipment. We have also added two days at the end of the trip at the Hotel Las Torres, for optimal comfort and good eating (and some very inventive cocktails!).
Get a small group of friends together and let us plan the following itinerary for you, so that all you have to do is show up and enjoy. Here's what our adventure will look like: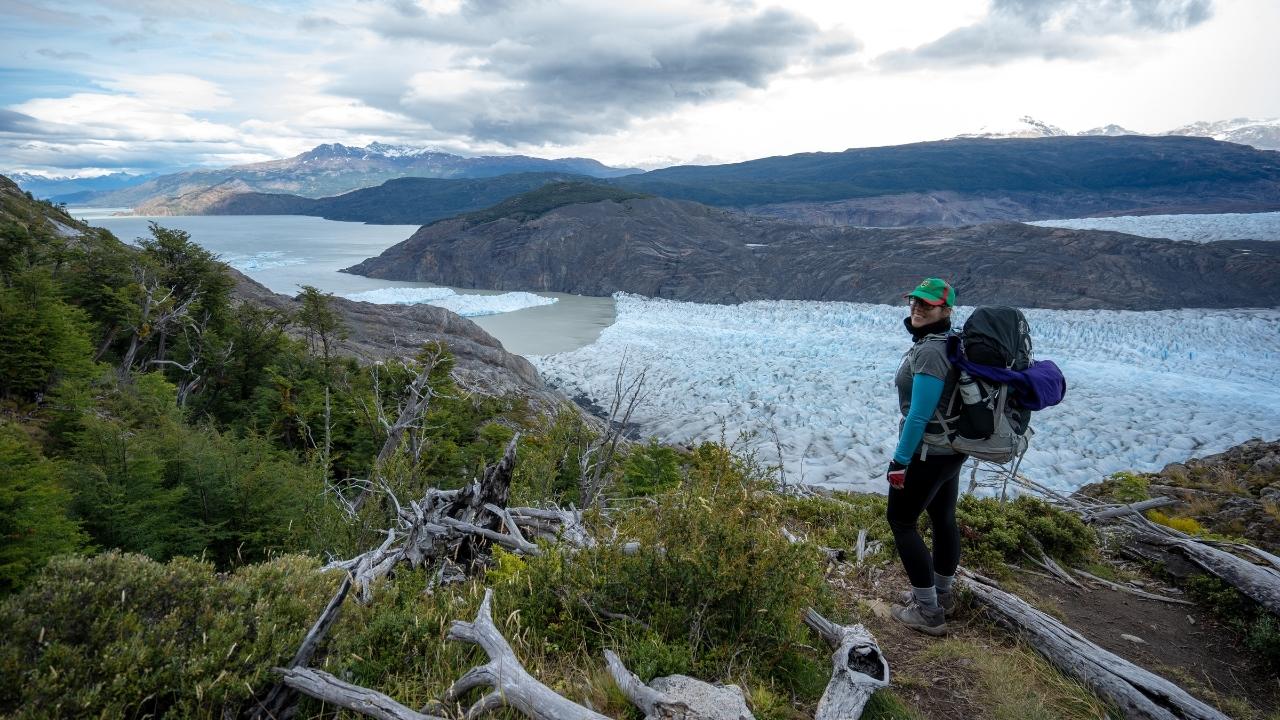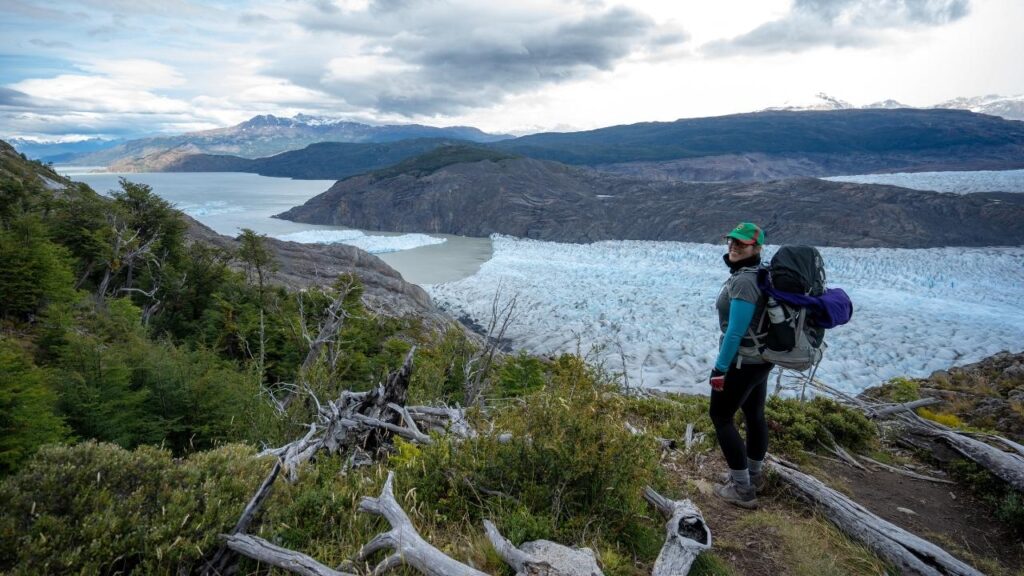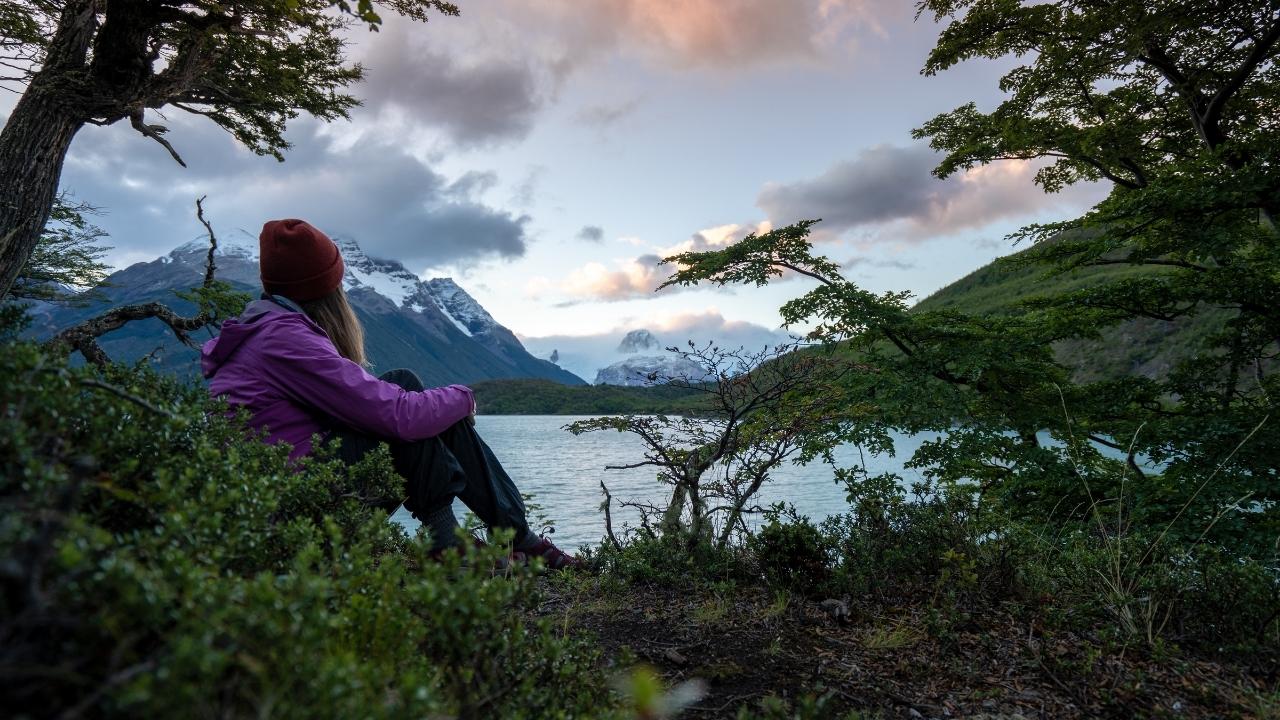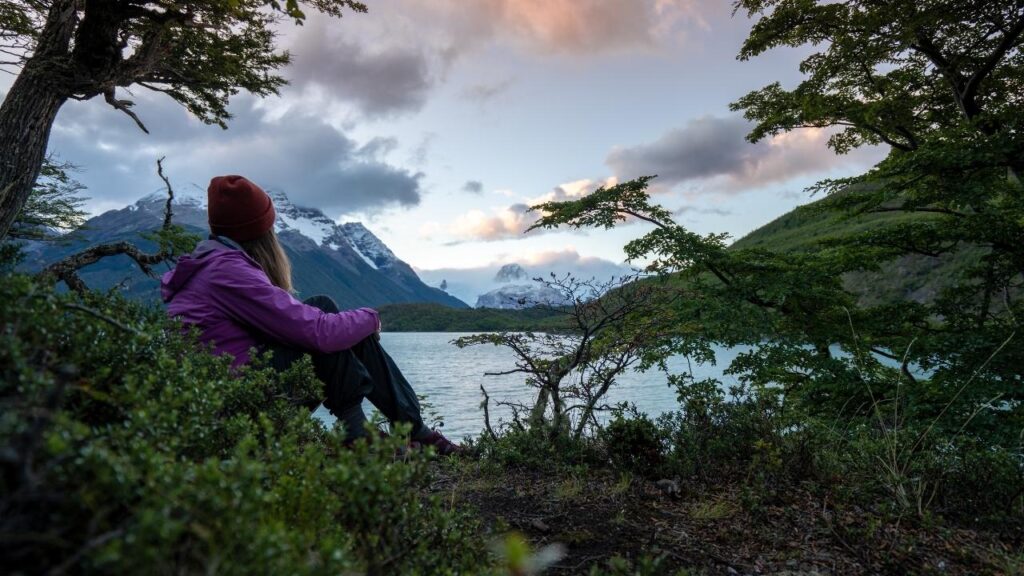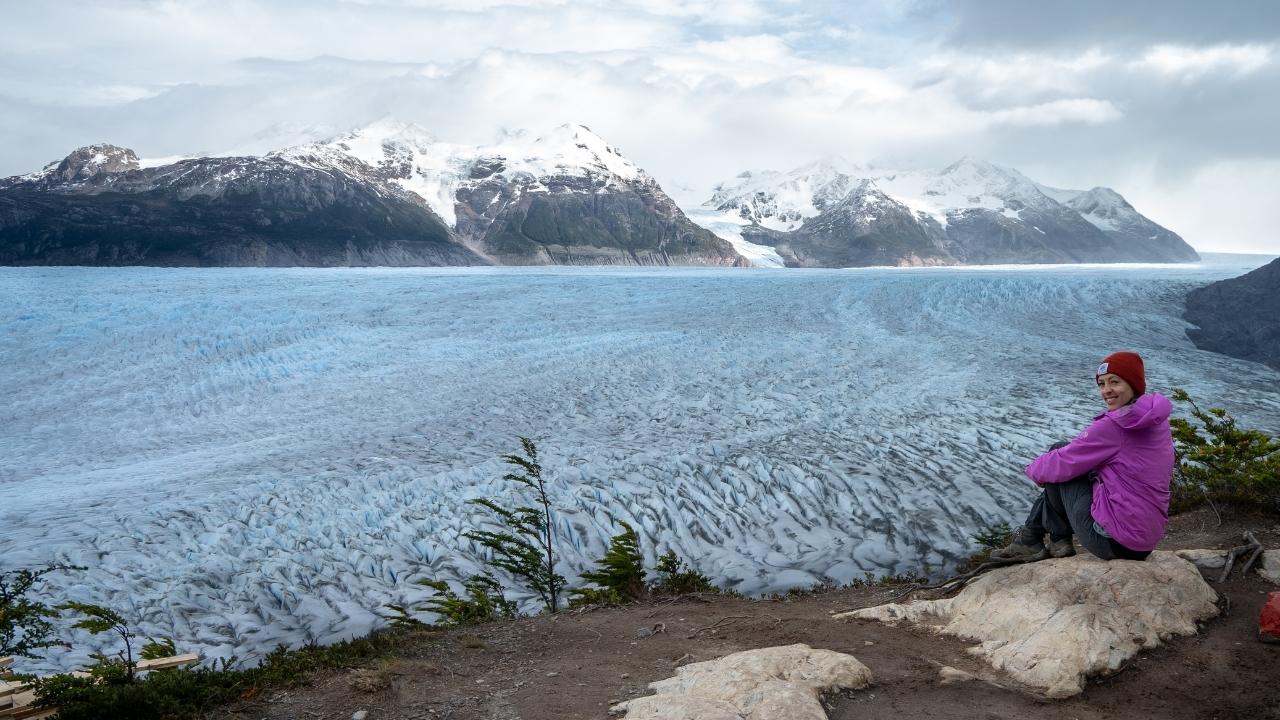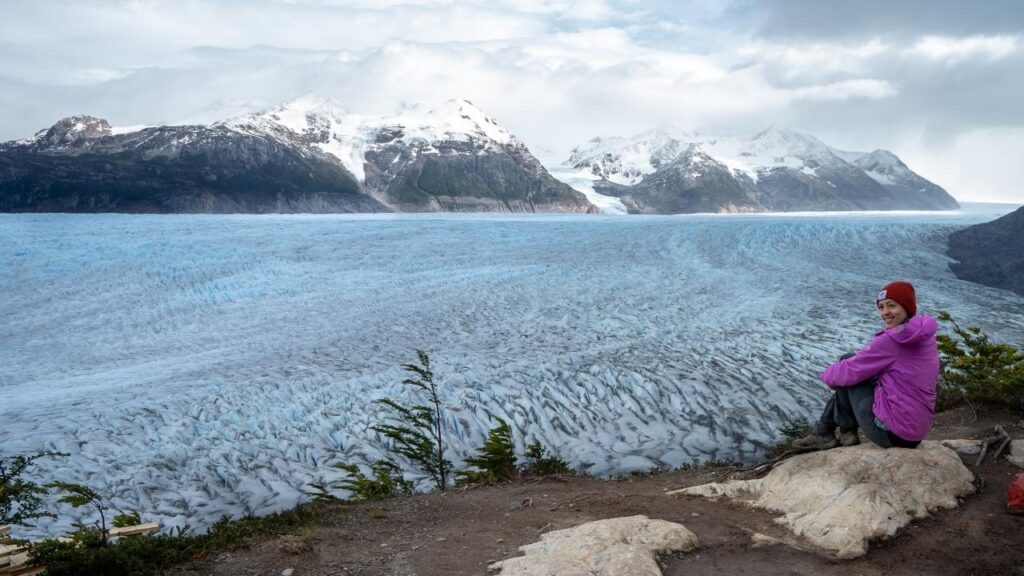 DAY 1: Arrive in Punta Arenas, Chile
Arrive at any time in Punta Arenas, Chile, the gateway into Patagonia.
In the evening, walk to the Cerro De La Cruz for a view of the city all the way to the Strait of Magellan.
DAY 2: Isla Magdalena to Puerto Natales
After breakfast, take a 2-hour ferry journey to Isla Magdalena, Chilean Patagonia's most important Magellanic penguin colony. With its rookery of around 120,000 penguins, this tiny island in the middle of the Strait of Magellan is a significant breeding ground for the species and was declared a national monument in 1982.
In the afternoon, hop on a bus to make your way to Puerto Natales, the gateway to Torres del Paine.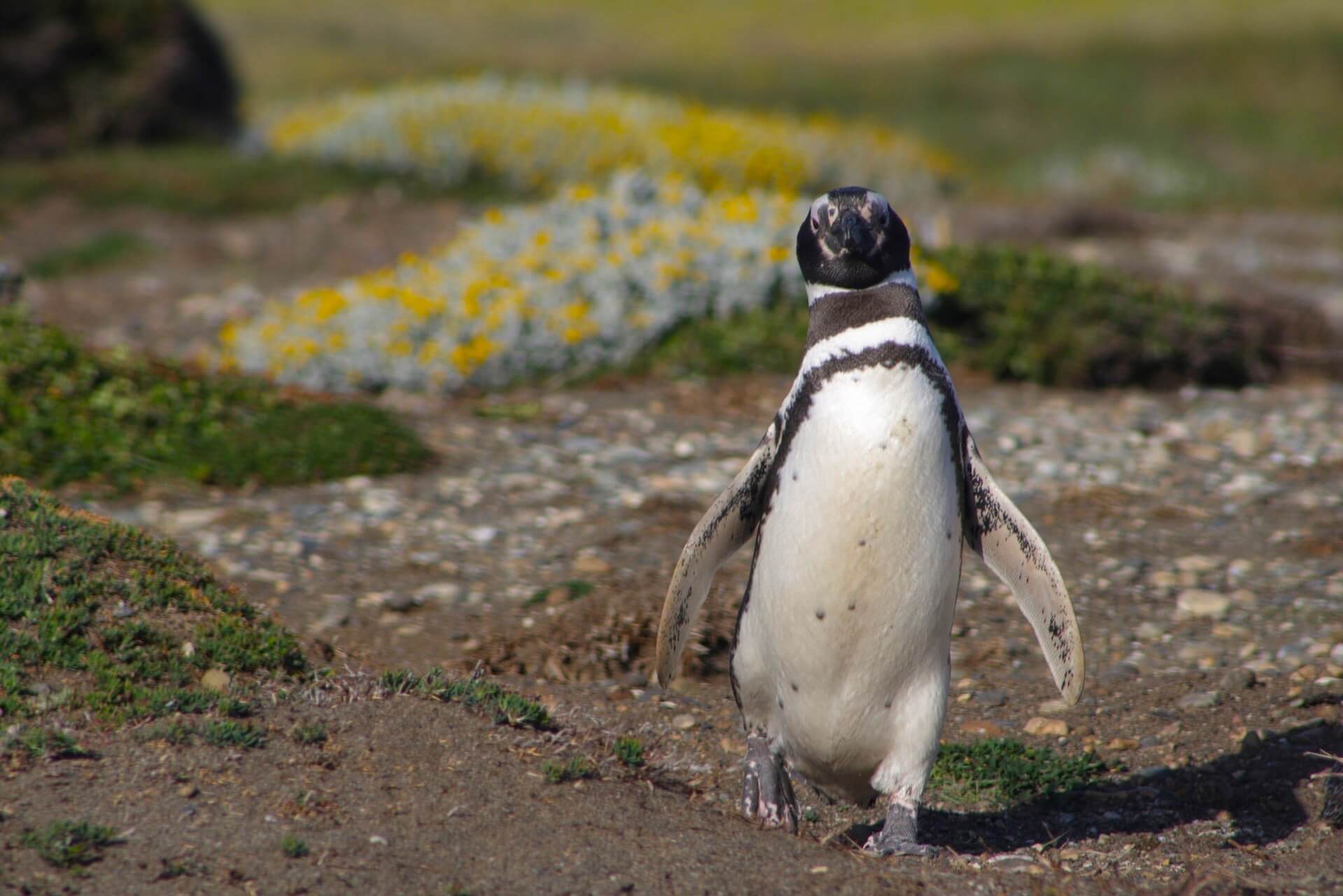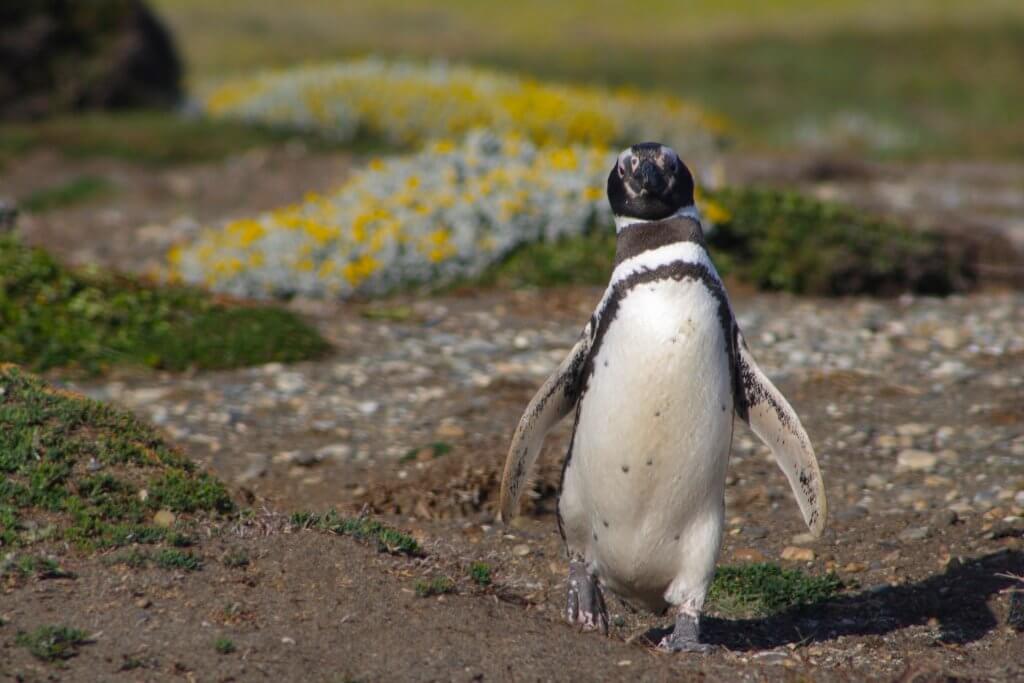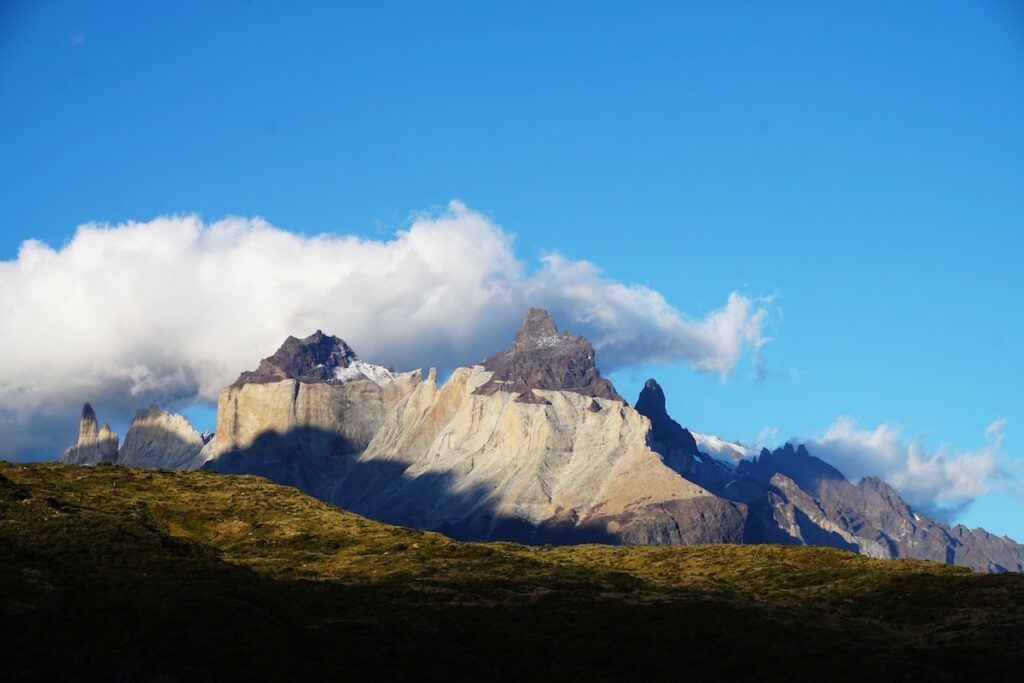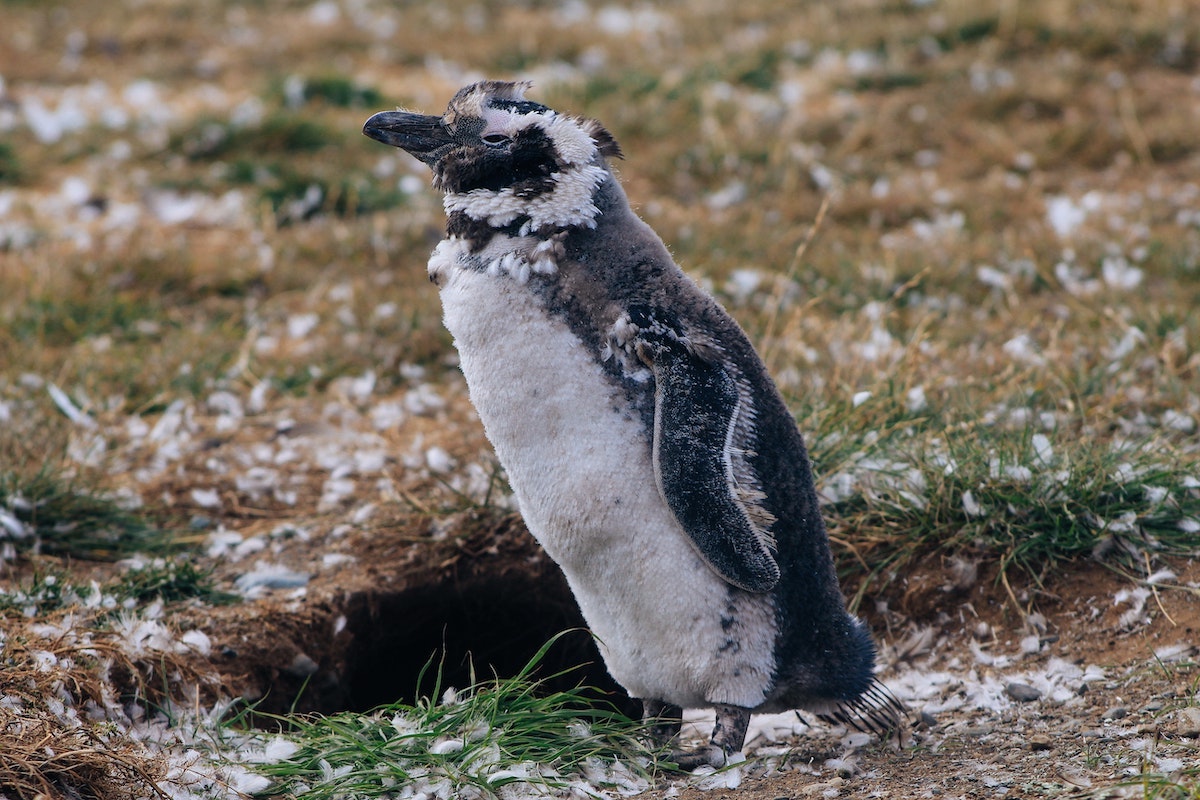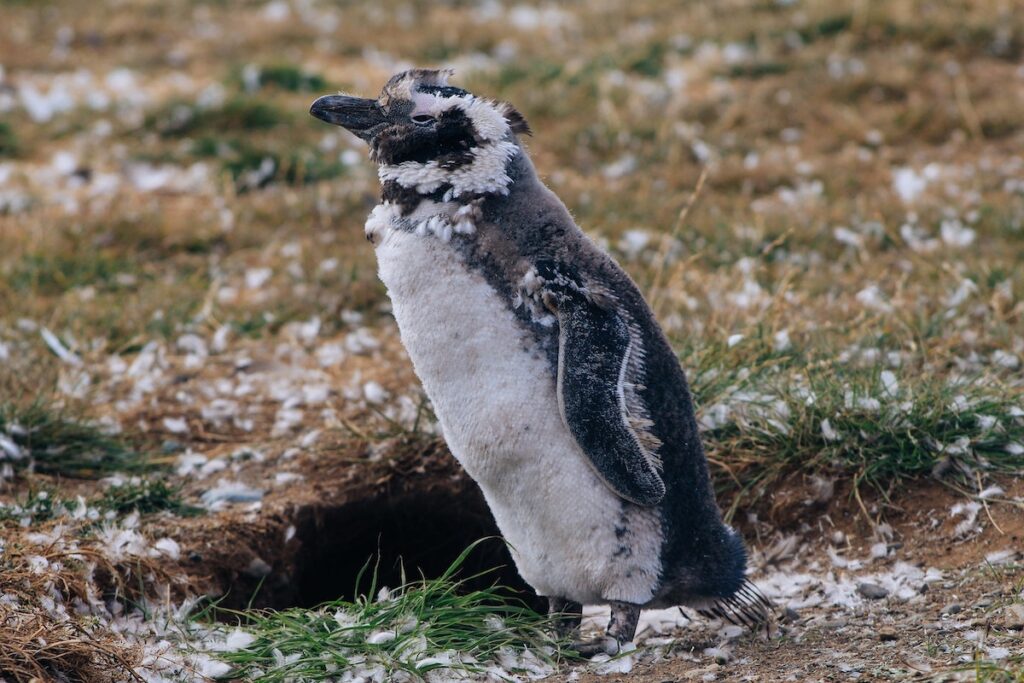 DAY 3: Begin the O in Torres del Paine
Wake up early in Puerto Natales to make your way to the incredible Torres del Paine National Park to begin your hike.
Your first day will be a leisurely 12 km (7.5 miles) hike to the first campsite where you'll enjoy a hot dinner and local red wine for those who are interested in trying Chile's local offerings (non-alcoholic beverages and clean water always available as well).
DAYS 4 – 10: Hike the O in Torres del Paine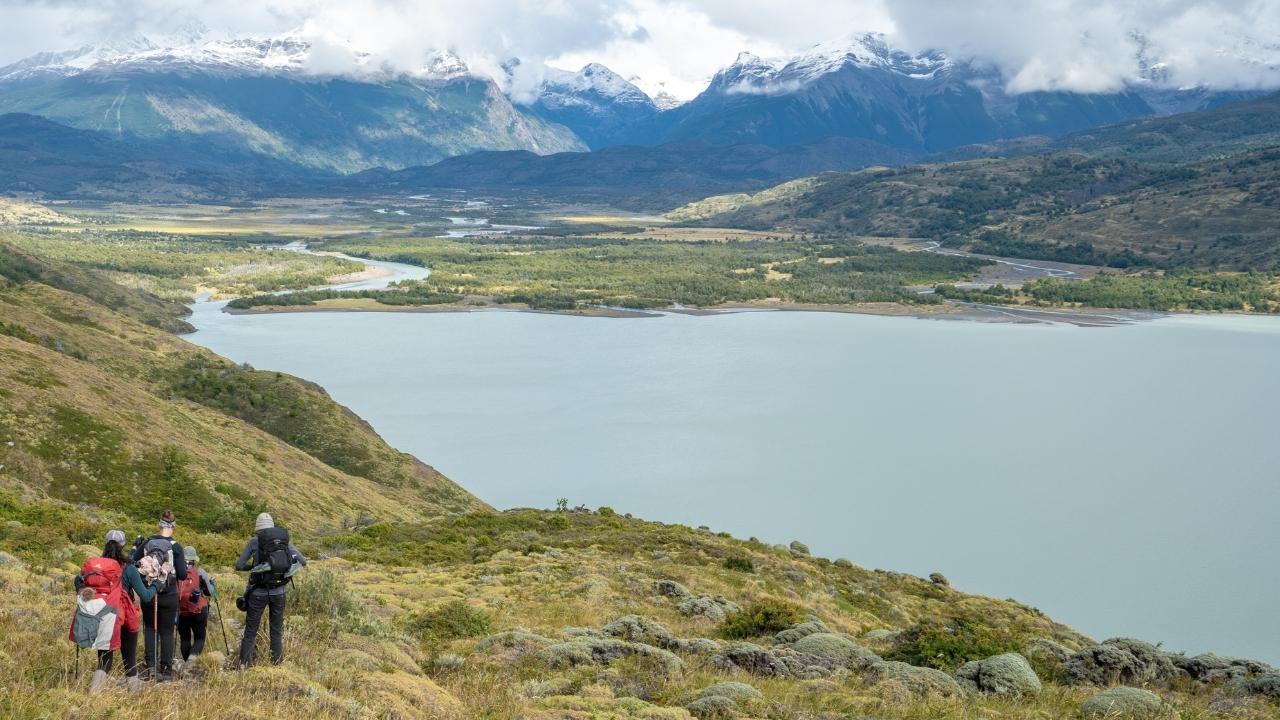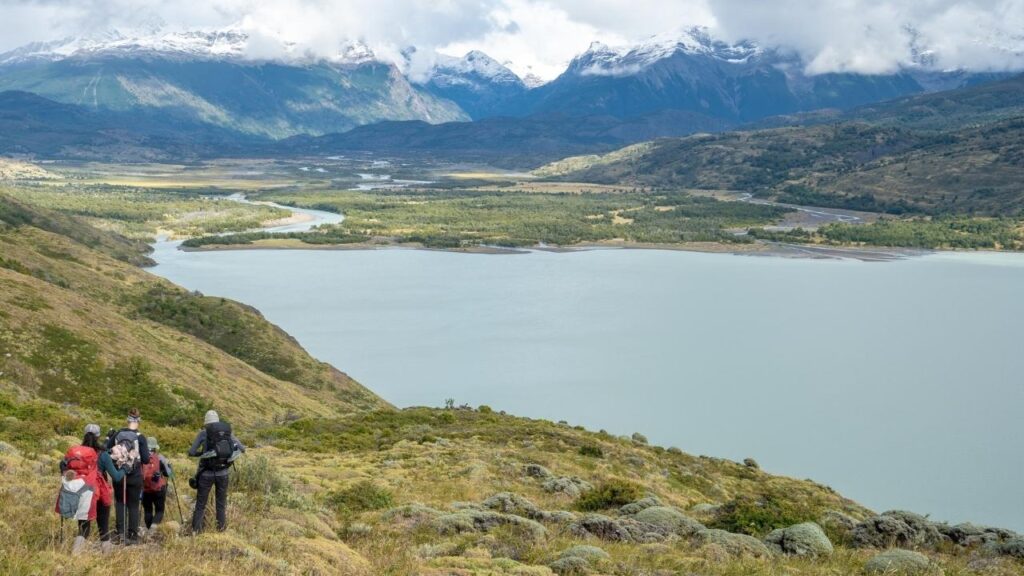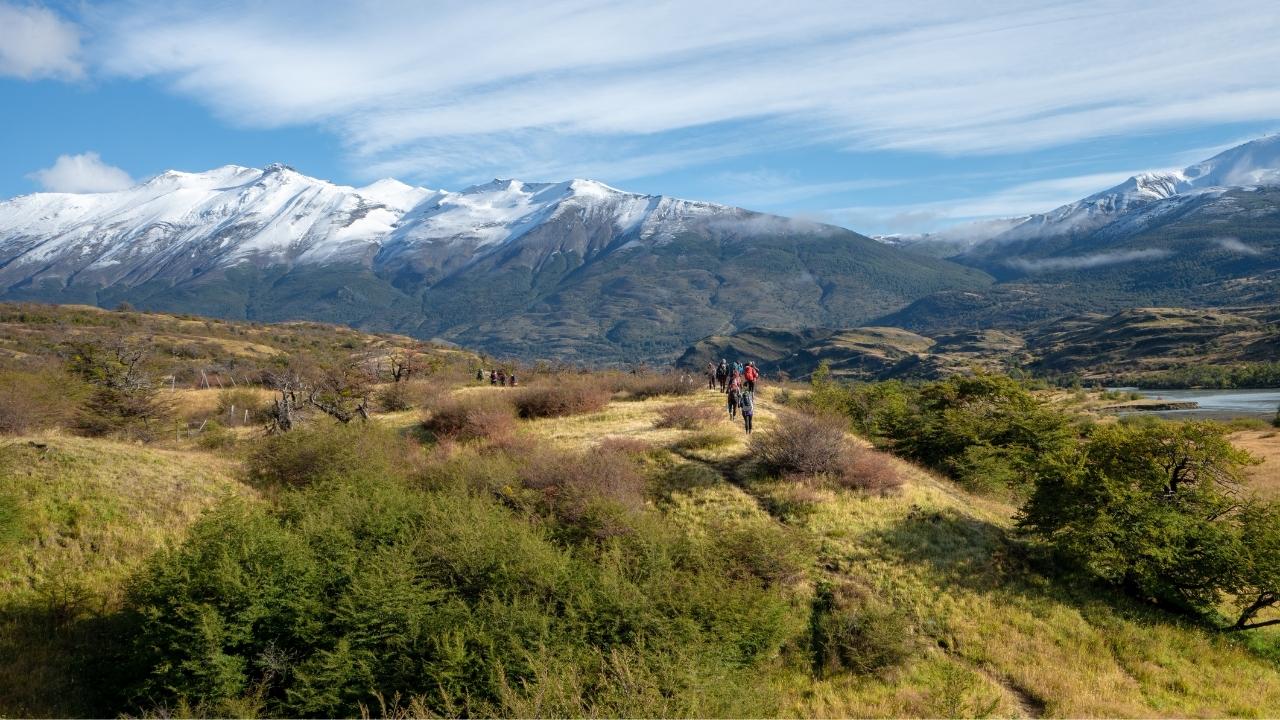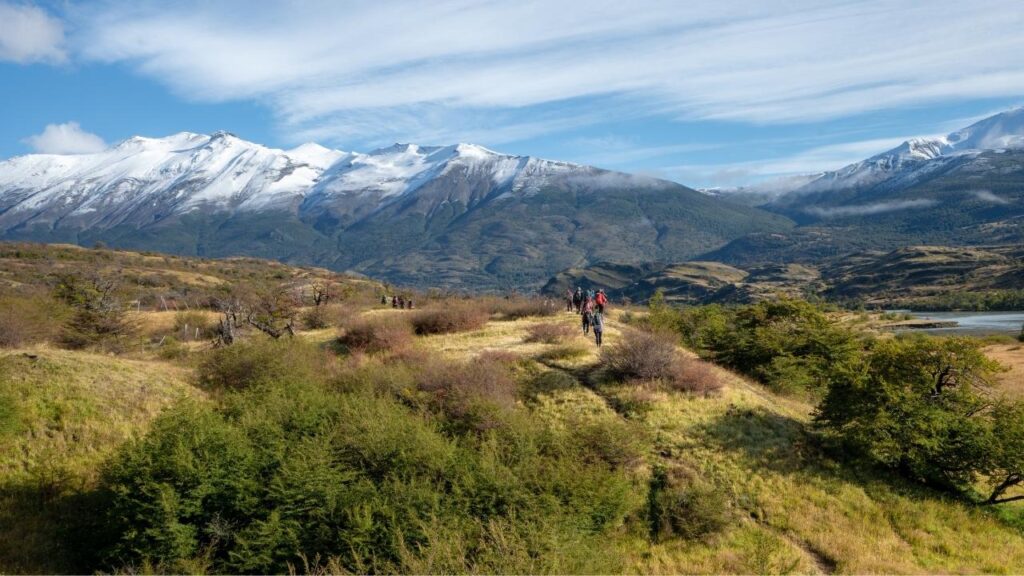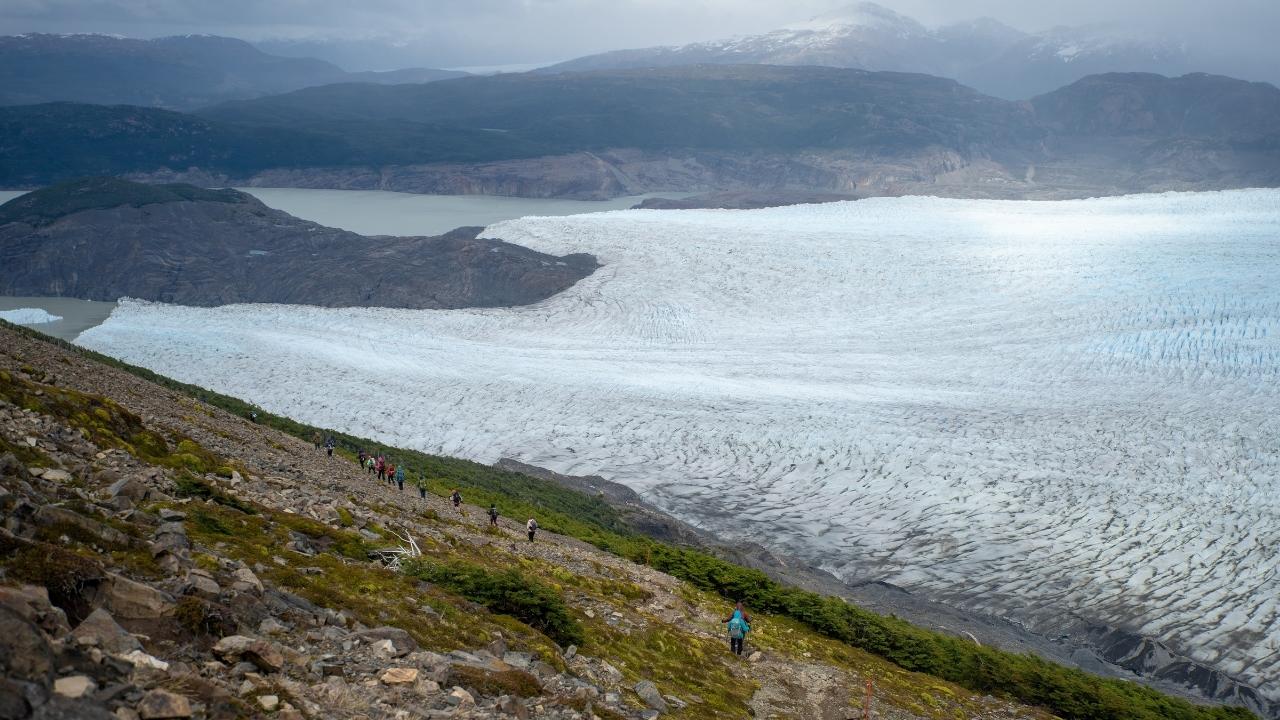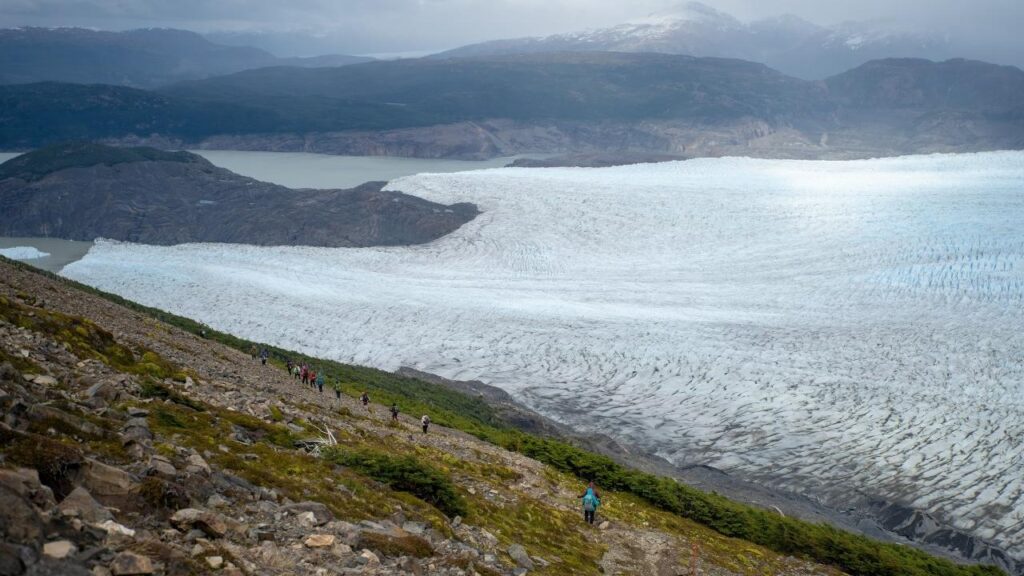 Over the course of the next six days, make your way over the first pass to Refugio Dickson where you'll enjoy one of the loveliest campsites in the park. Play soccer with the rangers if you're up for it!
Next make your way to the John Gardner Pass, the highest point of the circuit at 1200 meters (3937 feet) above sea level.
Upon crossing over the pass, you'll have a breathtaking view of the Southern Patagonian Ice Field, the third largest frozen body of fresh water in the world. There are only 4 trails in Patagonia where this is viewable, and you'll be walking along one of them!
Cross the park's famous suspension bridges, and view the famous Grey Glacier before making your way to join the hikers on the W Trek.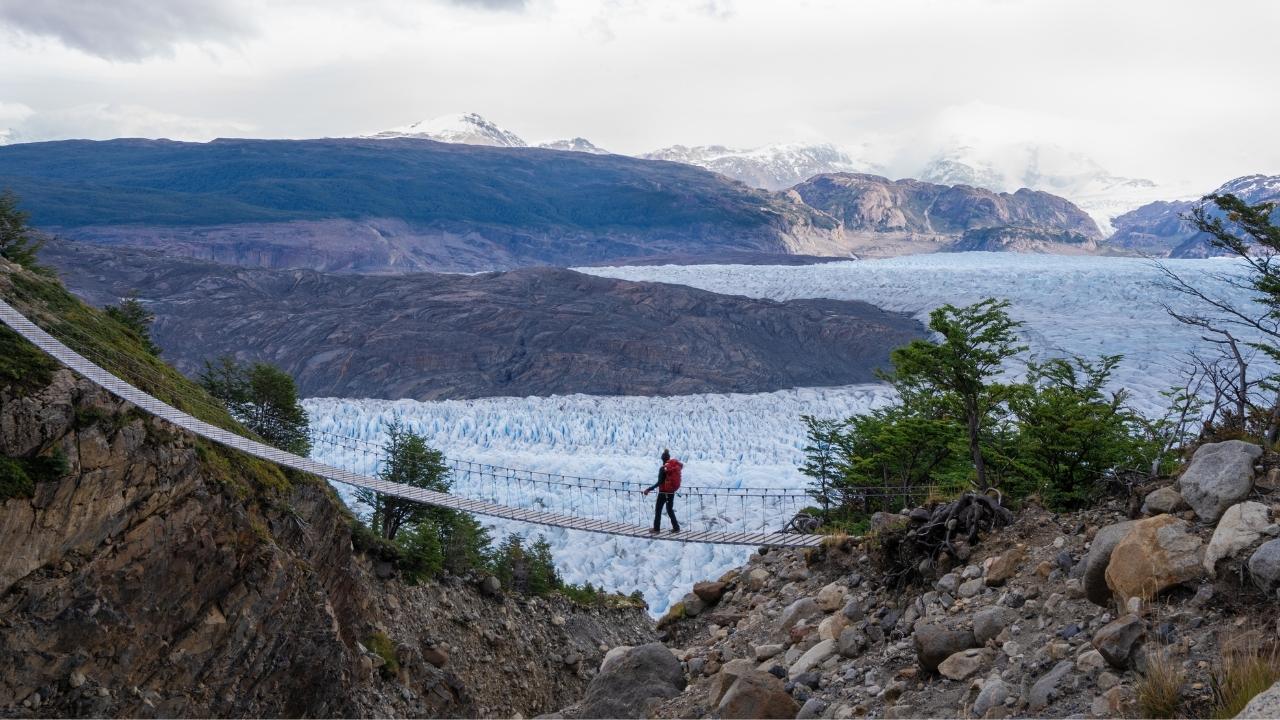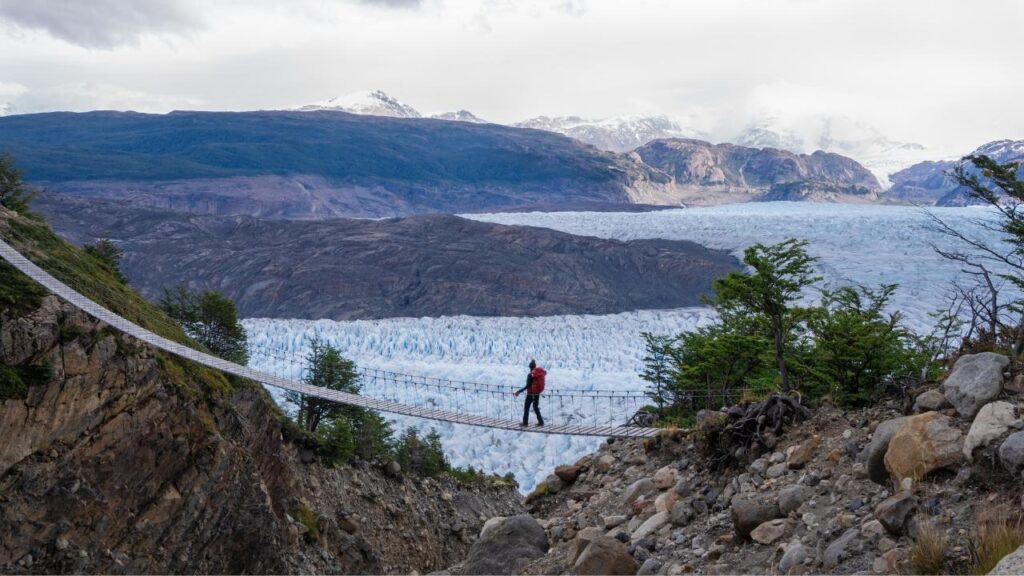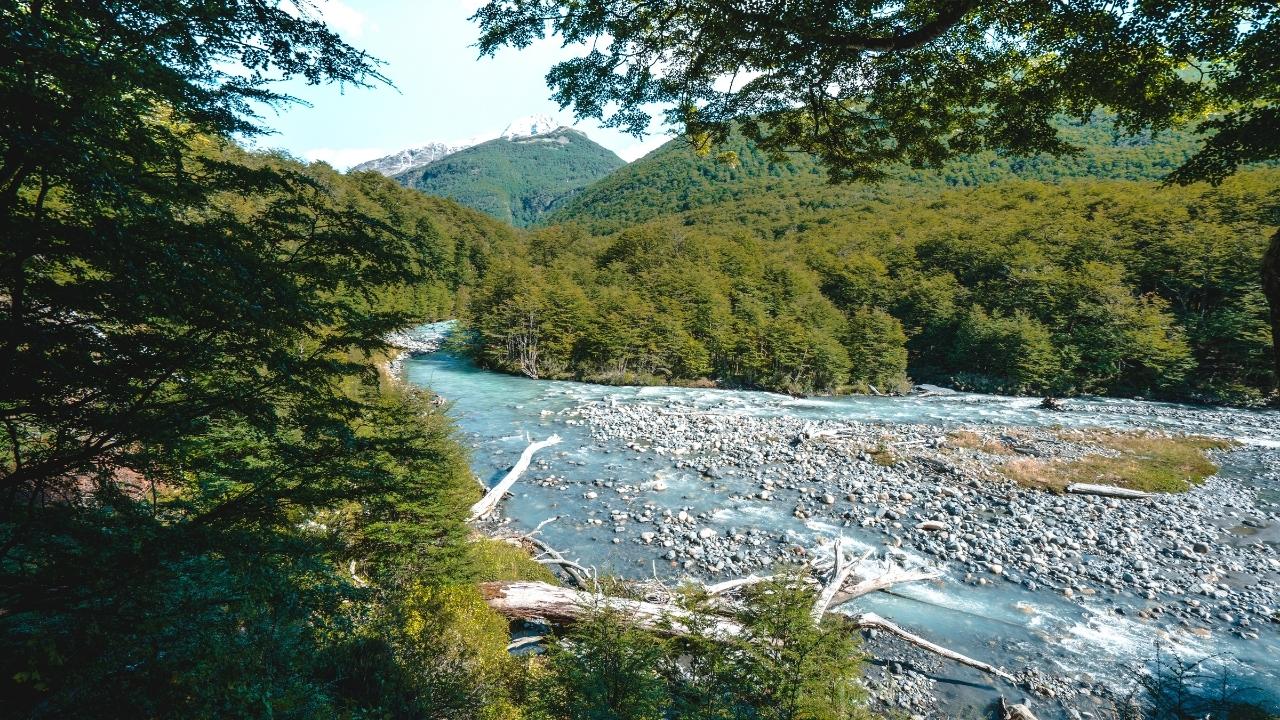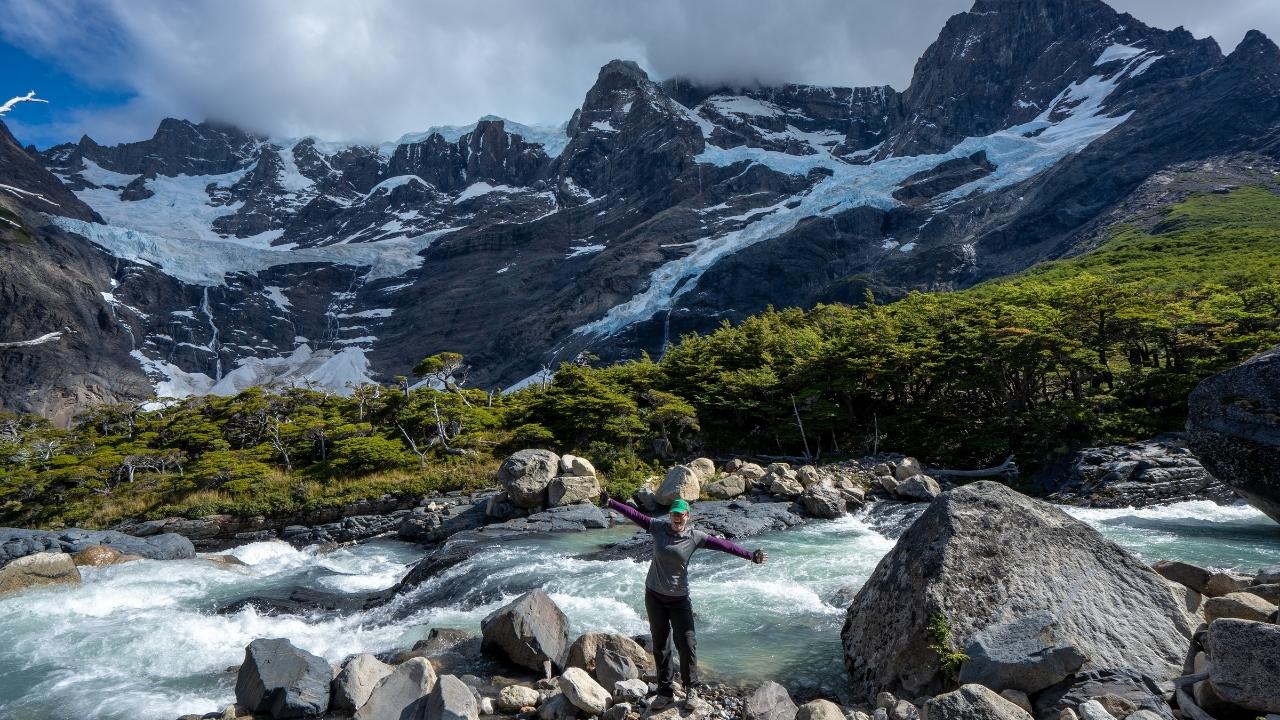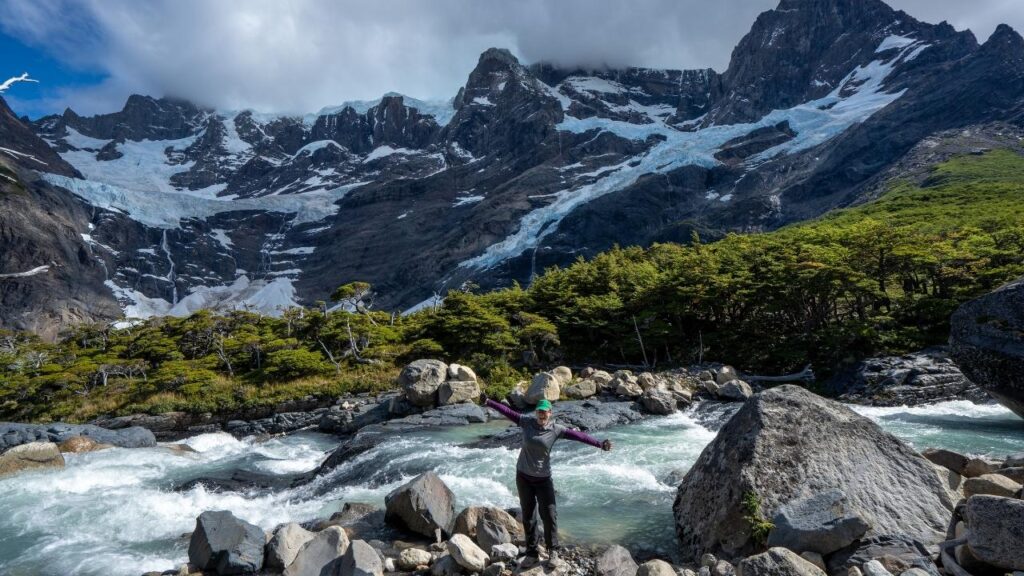 Over the following days you'll see more famous rock formations, like the Cuernos, shaped like a bull's horns, and the French Valley with an amphitheater of breathtaking rock formations.
All along the way you'll be taking photos and eating hot meals each night. Each campsite provides tents with thick sleeping mats, warm sleeping bags, and some will have hot showers for us as well. They all have their own special charm and are typically in gorgeous settings.
All of this will lead you to the crown jewel of the hike…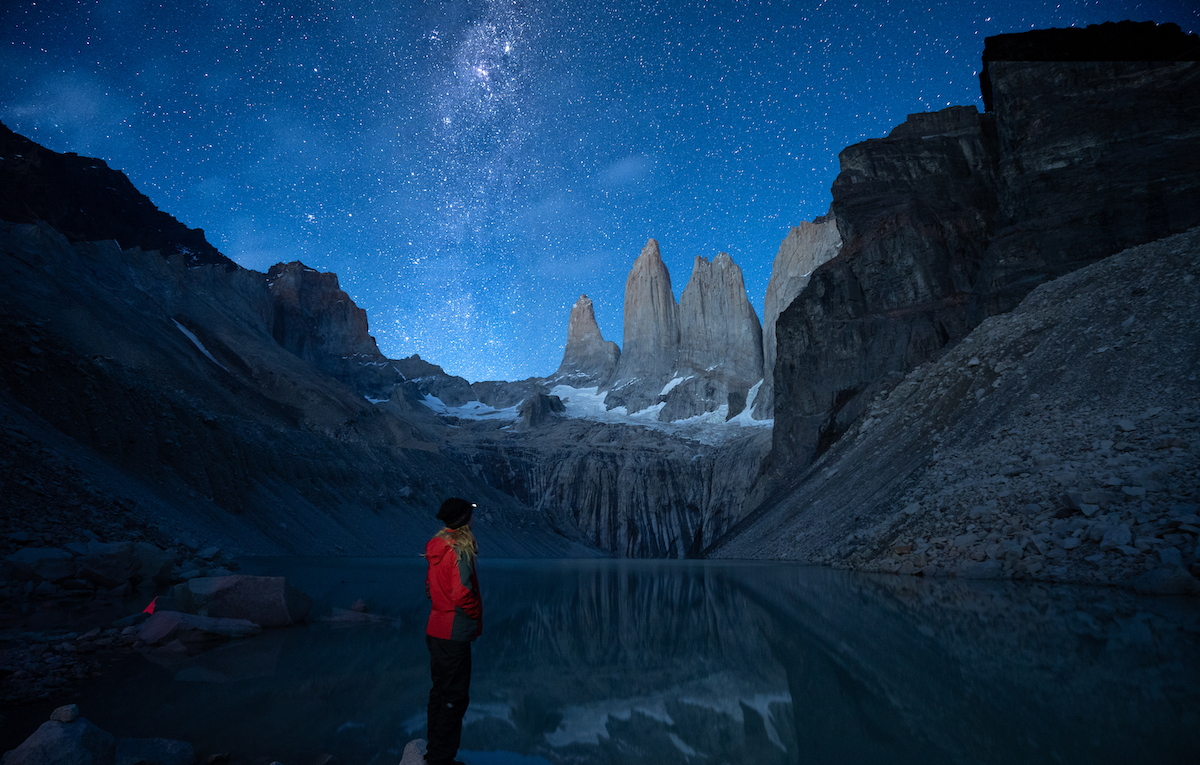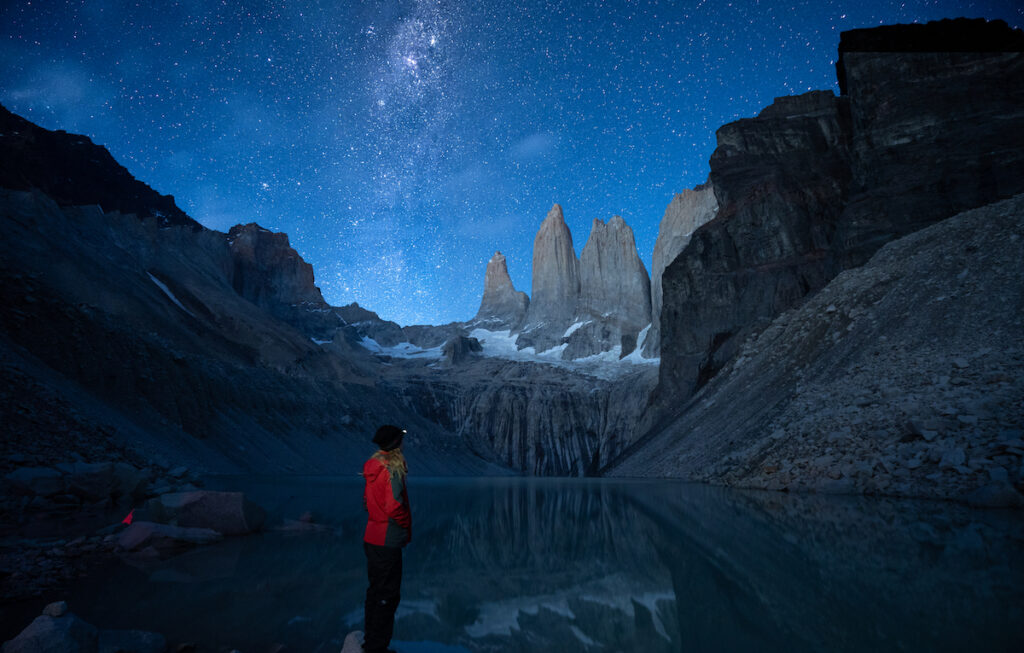 DAY 11: Las Torres
Today you'll be waking up before sunrise to hike with the stars to The Towers that made the park famous.
Watch as the sunrise illuminates The Towers – truly one of the most spectacular sights in all of Patagonia.
After breakfast, make your way down to the valley to complete our trek!
DAYS 11-12: Hotel Las Torres
Finish your trek and head to the Hotel Las Torres for comfy beds, delicious meals, and inventive cocktails!
The hotel is one of the best in the area for learning about the Patagonian Gaucho (known locally as Huasos) culture. Ride along the parts of the park that you didn't see on horseback with local guides and cowboys.
Complete your stay with a Full Paine bus tour of the park, taking you to breathtaking viewpoints that you couldn't see from the trail. This gives you a chance to get the full picture of Torres del Paine, while resting your tired legs! This is a premium park experience that most visitors miss.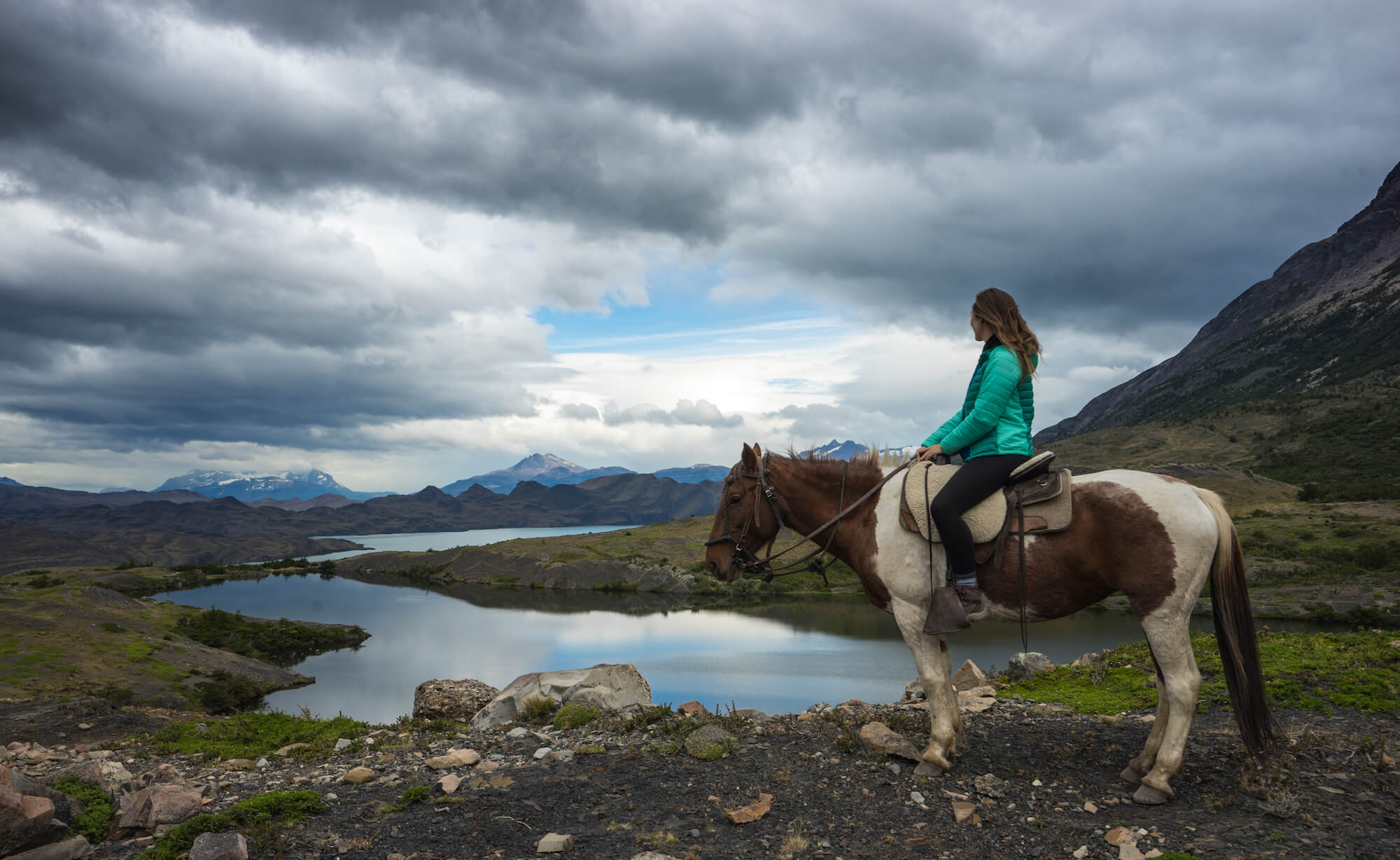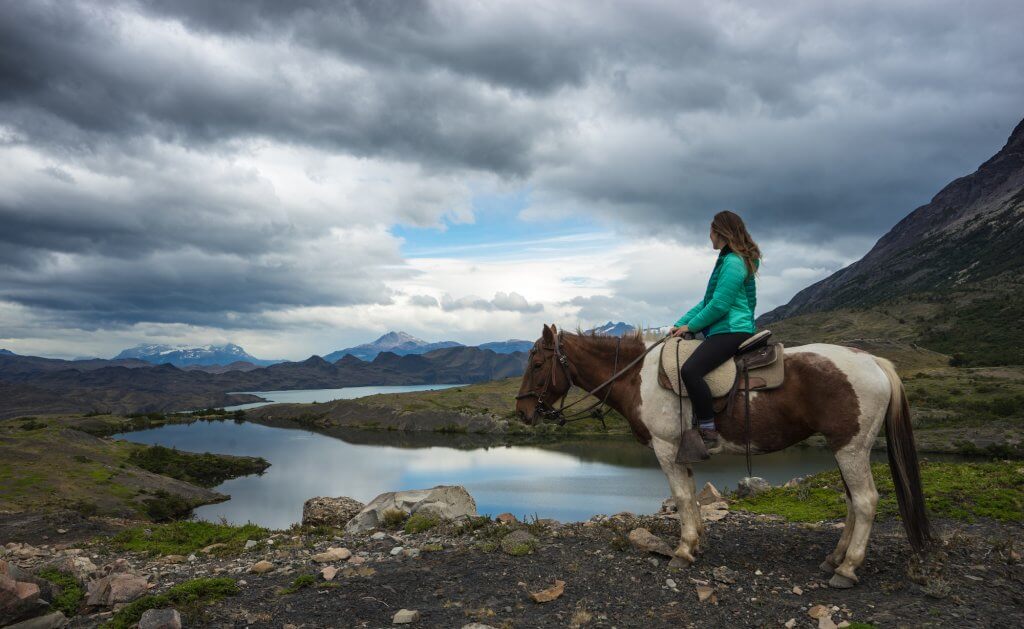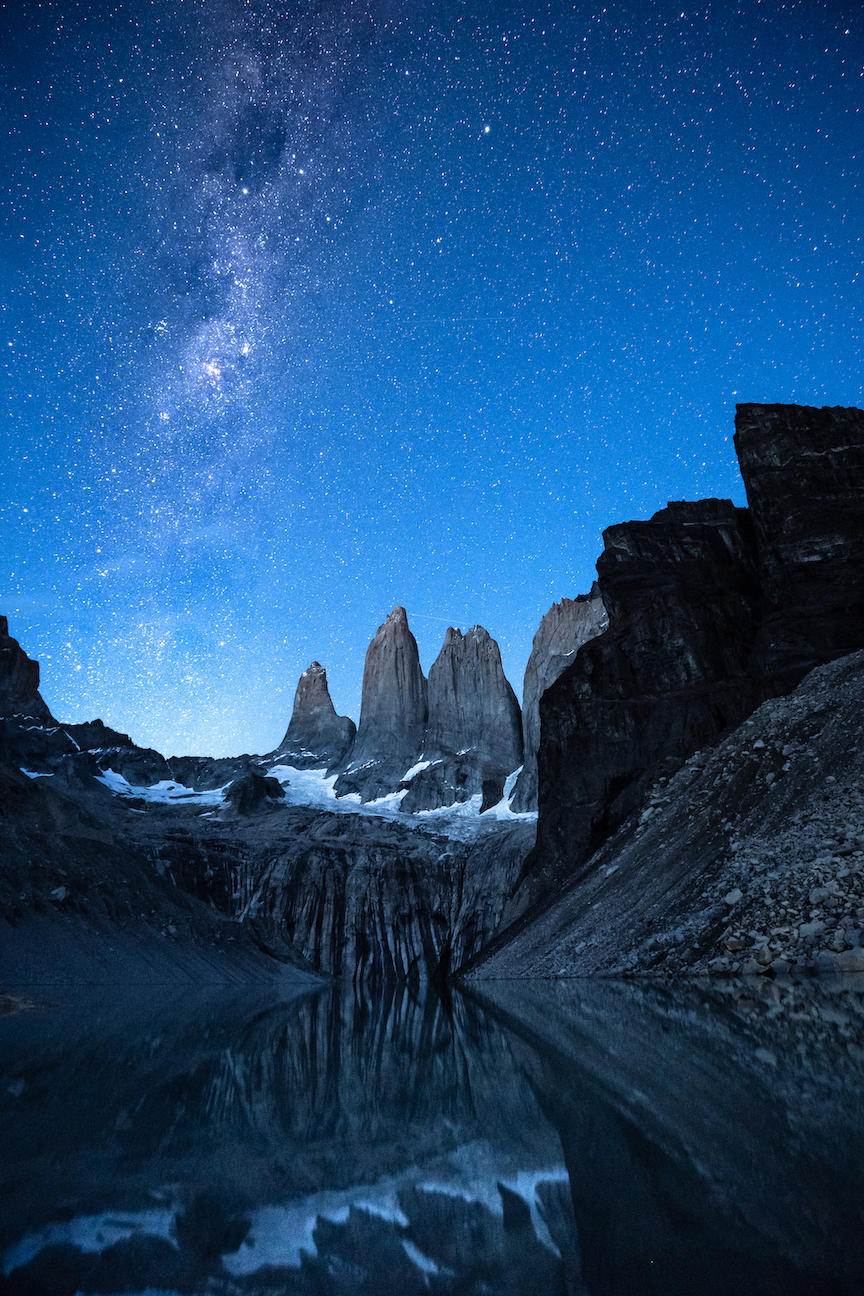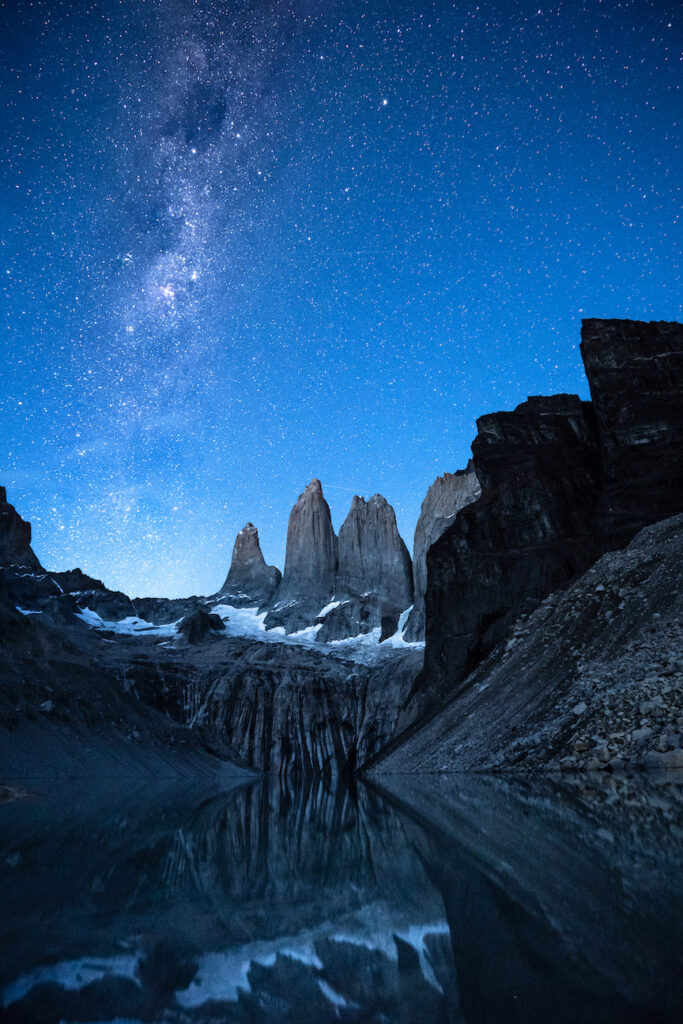 Return to Punta Arenas
On your final day, make a leisurely return to Punta Arenas where you'll celebrate a fantastic experience in the jewel of Patagonia.
DAY 14: Fly Home
Depart any time.
All meals are included and all tents and rooms are double occupancy. Note that for an extra charge, it may be possible to include some dorm accommodation in the refugios along the trail.
Please note that some campsites are more luxurious than others. While some have refugios, showers, and running water, others are quite basic with drop toilets and no showers. We cannot avoid the more basic campsites on the trail – it's part of the experience – however most will have great facilities and even paid Wi-Fi.
Price: starting at $4500 per person
Available soon – Sign up to be updated!
What previous attendees are saying:
More than an unforgettable adventure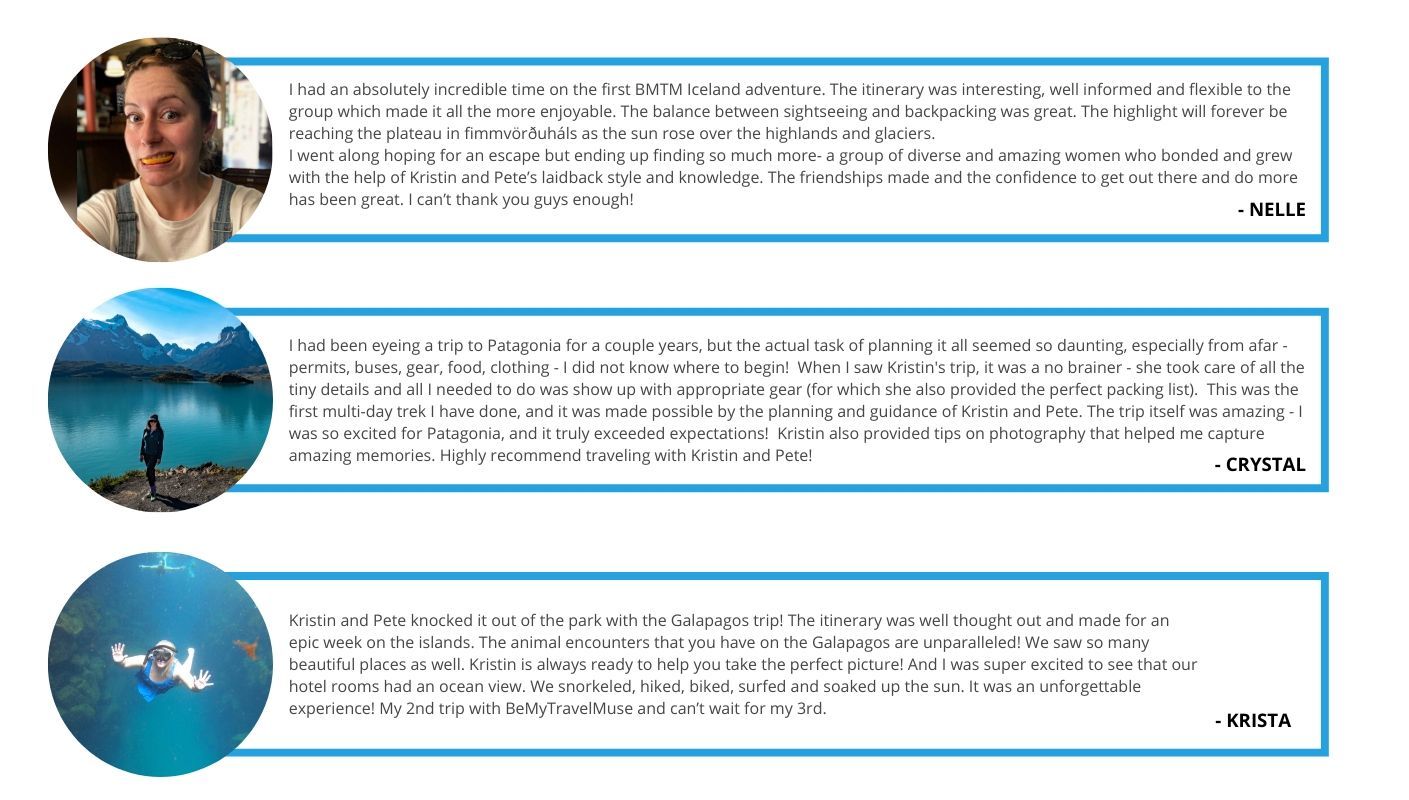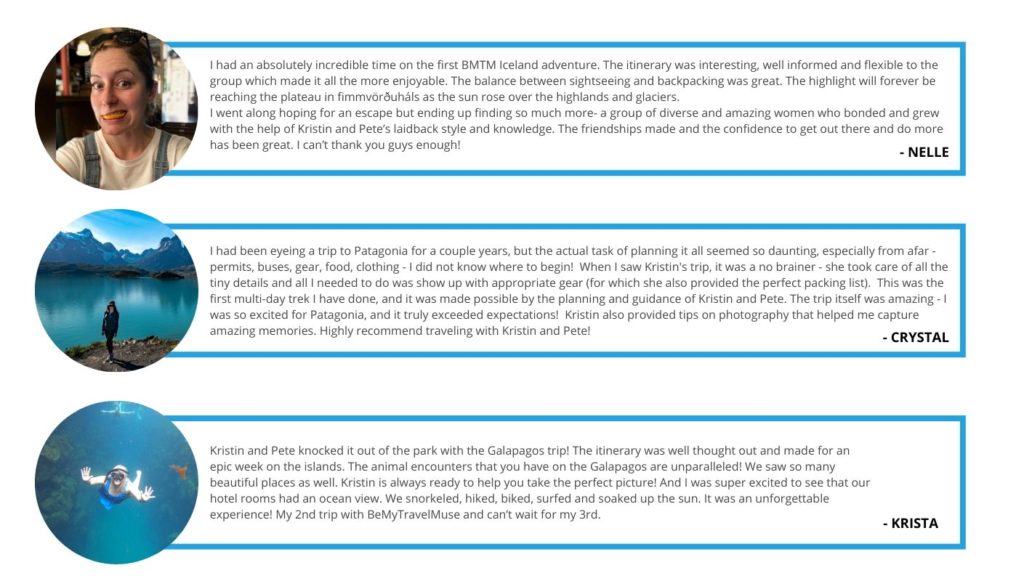 Available soon – Sign up to be updated!
What to Expect from Our Trips:
All the juicy details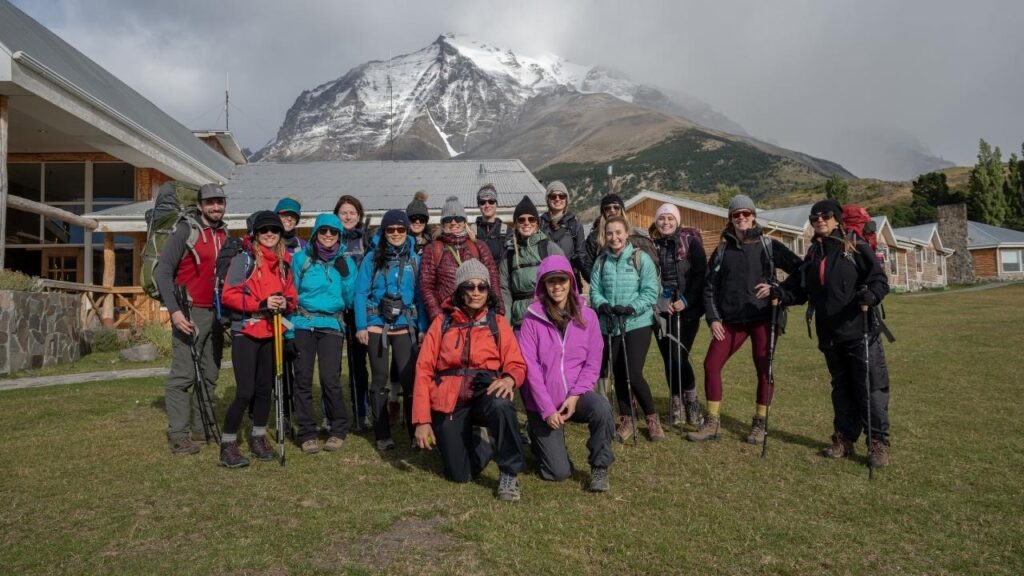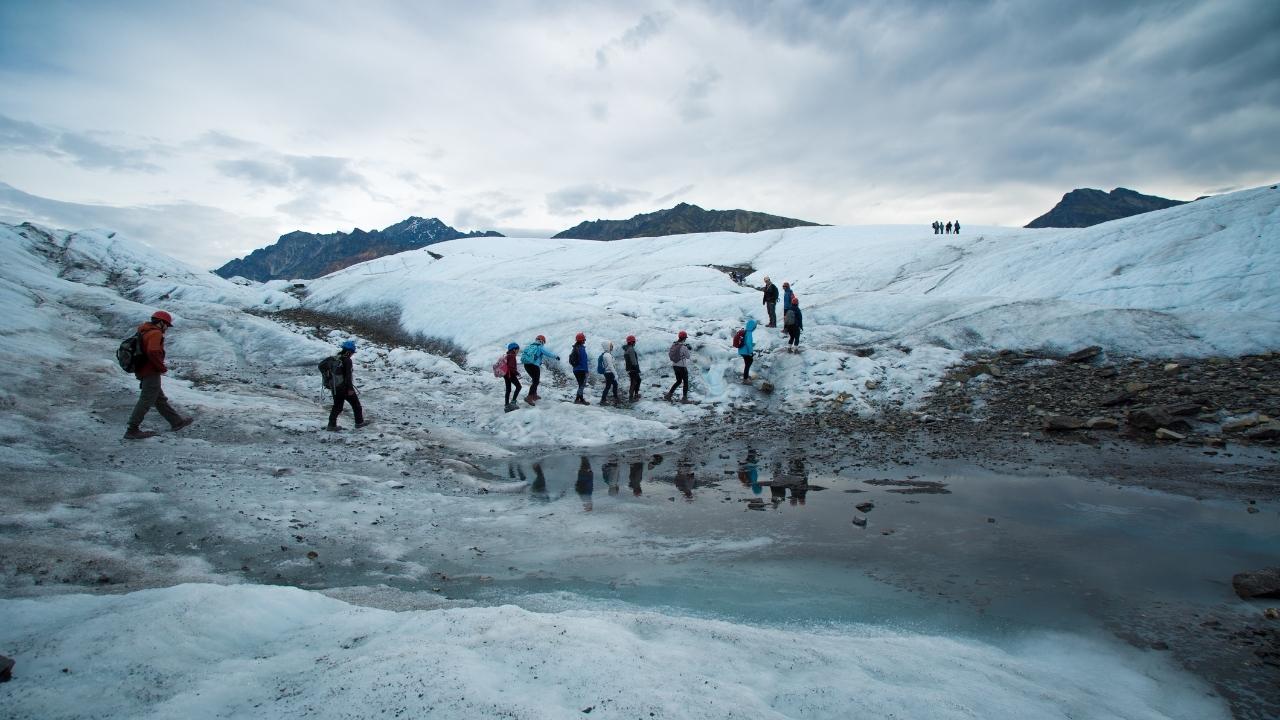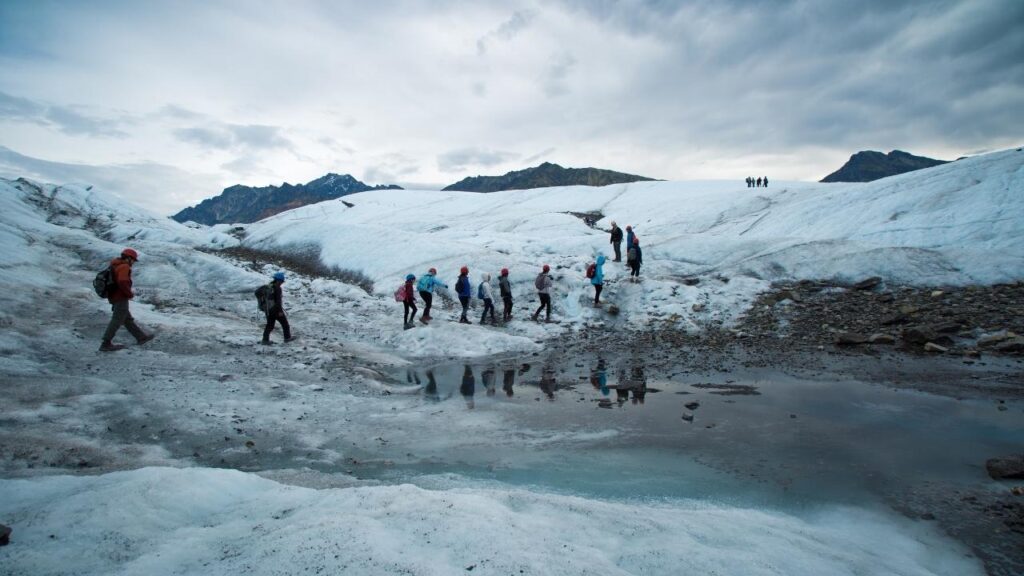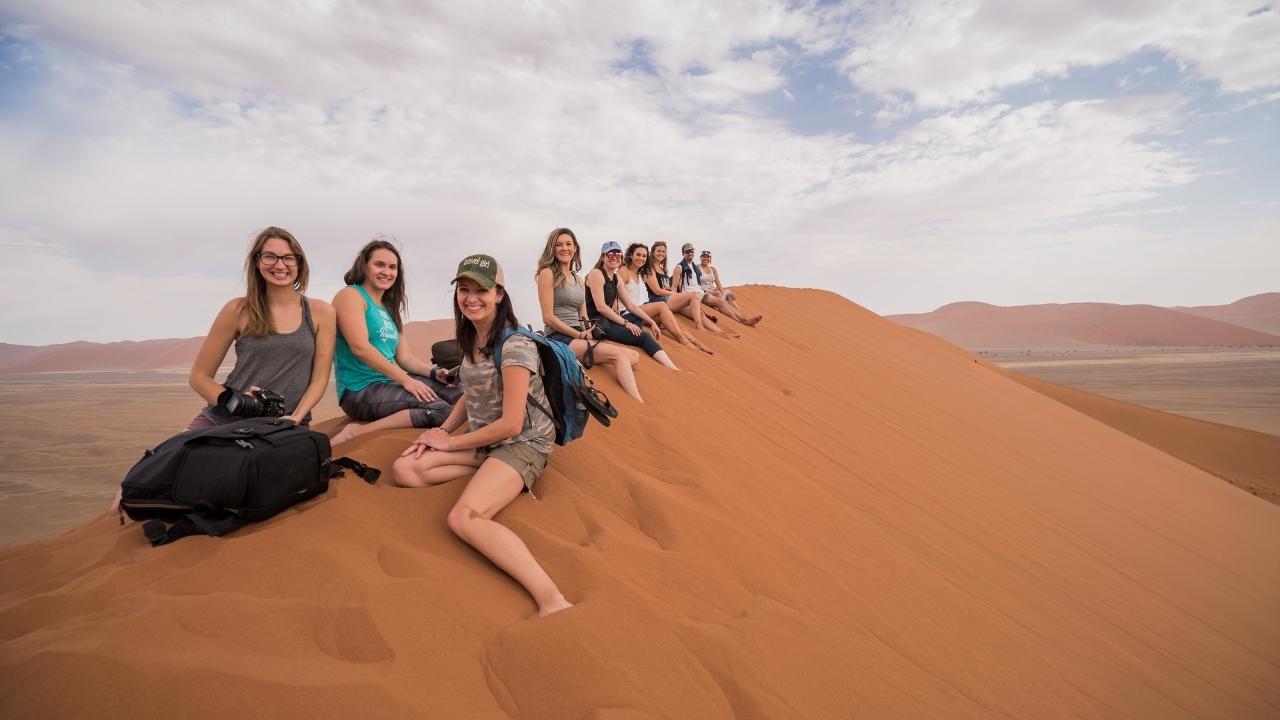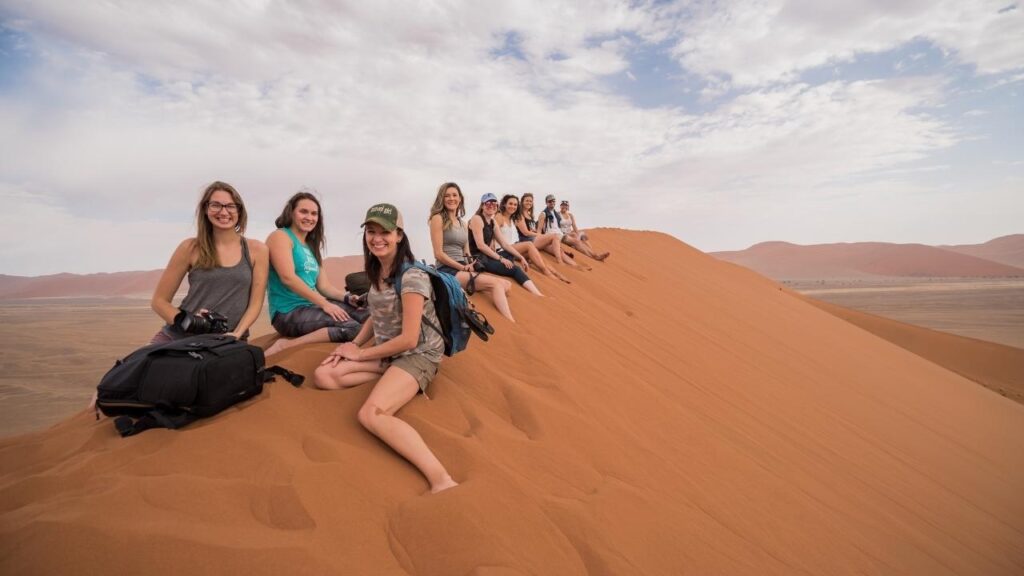 We worked tirelessly to find companies that are ecologically sound, that put money back into the hands of locals, and that will give us the most authentic and amazing experience possible. Here's what you get:
• All permits, park fees, and local guides.
• All meals and some welcome drinks.
• Accommodation in comfort – double occupancy in most places including in tents.
• Ground transport, including to and from the airport.
• All listed activities and associated entry fees.
What's not included:
• Personal camping equipment like sleeping bag liners, hiking poles, and hiking clothing.
• Travel insurance (required).
• Tips and gratuities, at your discretion.
• Travel to and from Punta Arenas incl. international flights.
• Any additional snacks and alcohol.
• Visa fees, if applicable.
Have questions? Contact me!