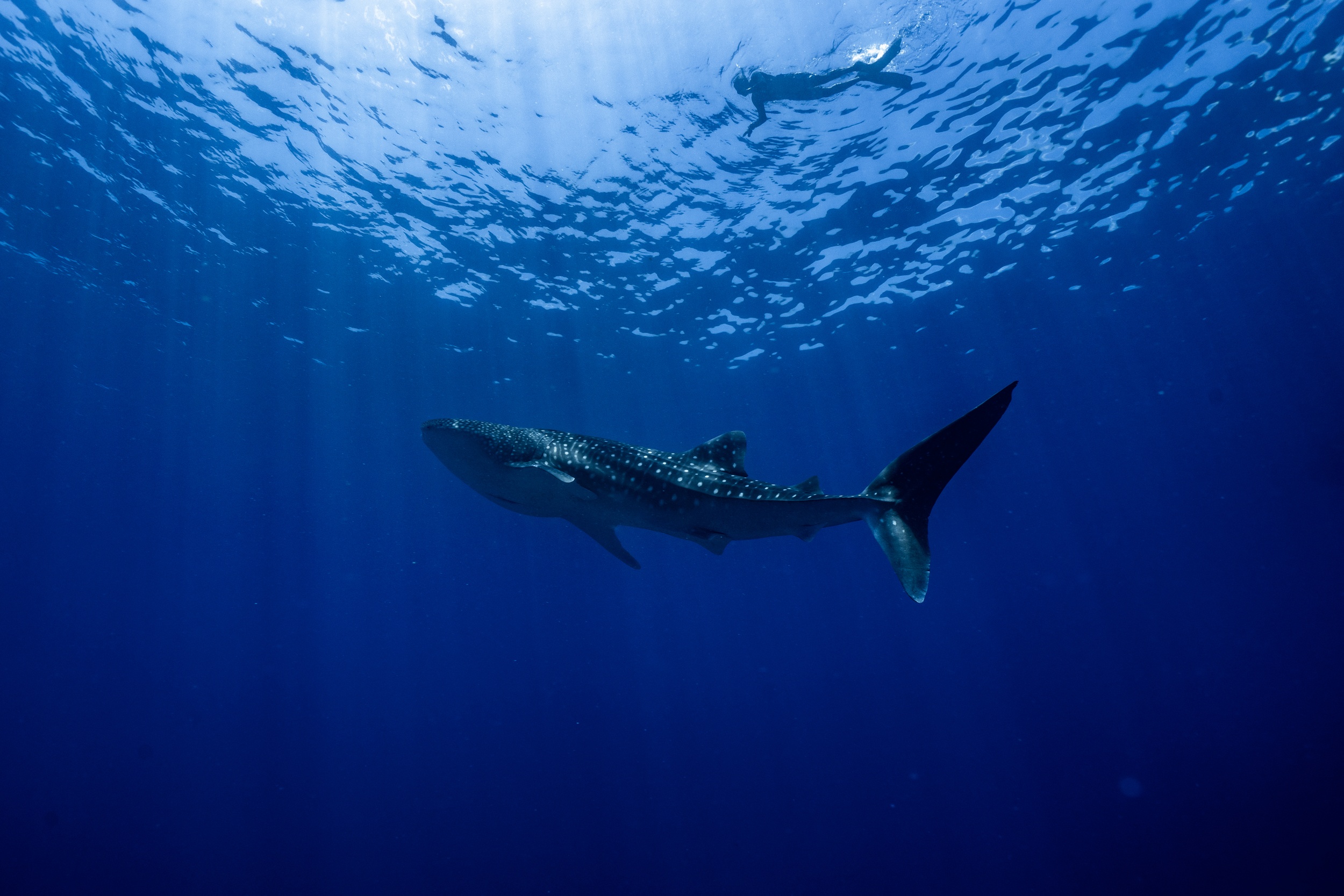 MALDIVES
Explore the most beautiful island in the Maldives, home to the most abundant marine life on the planet. Discover the magical underwater world where whale sharks, tiger sharks, manta rays, thresher sharks and more await on a small group trip.
Are you coming?
Let Us Plan Your Ultimate Experience: A Magical, One-of-a-Kind Adventure
We love showing people beautiful corners of the world in authentic ways. For this trip, you're getting a chance to stay on a local island in the Maldives, stay with a local family on their resort that they built up themselves over the years, and swimming with Whale Sharks and Manta rays! Finish off on a beautiful resort island with white sand for the best of both worlds – the local, immersive experience and the classic Maldives resort experience. We make it all easier for you by taking over that aspect of the trip so that all you have to do is show up and enjoy.
For those feeling extra adventurous, we're giving you the option of adding on a few days SCUBA diving with sharks! Below you'll find the itinerary, which we can organize for you starting now for trips departing year-round: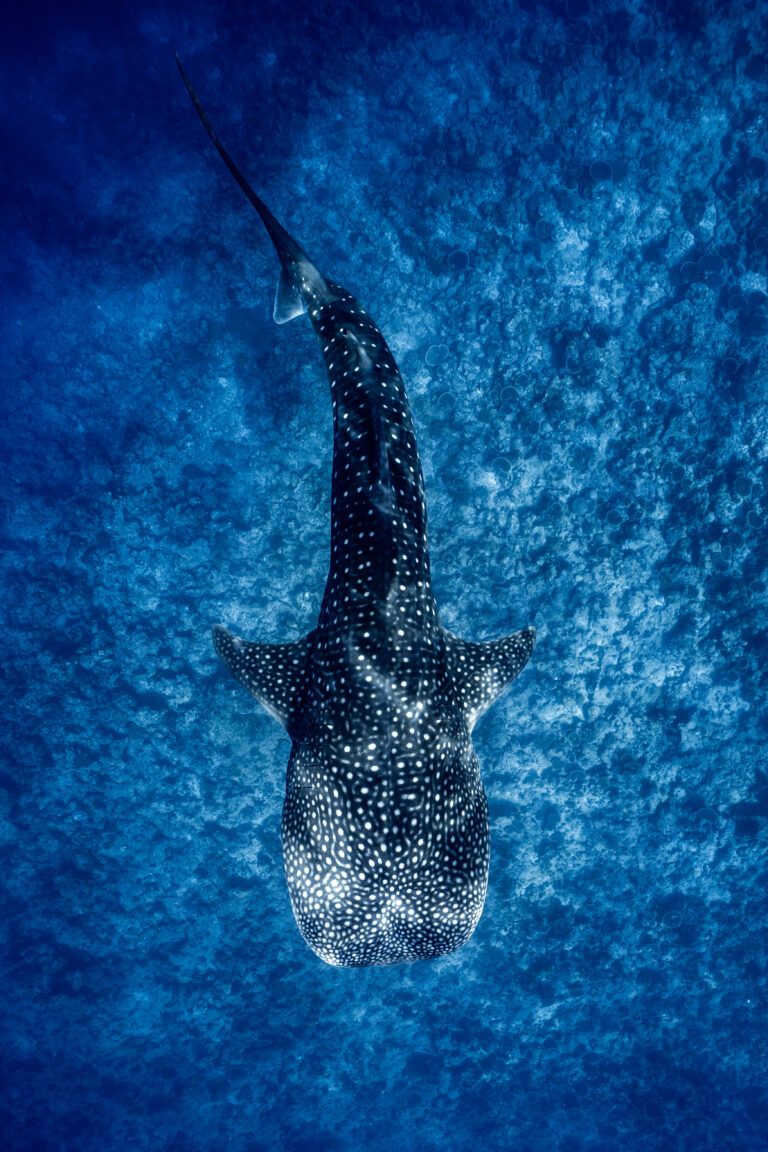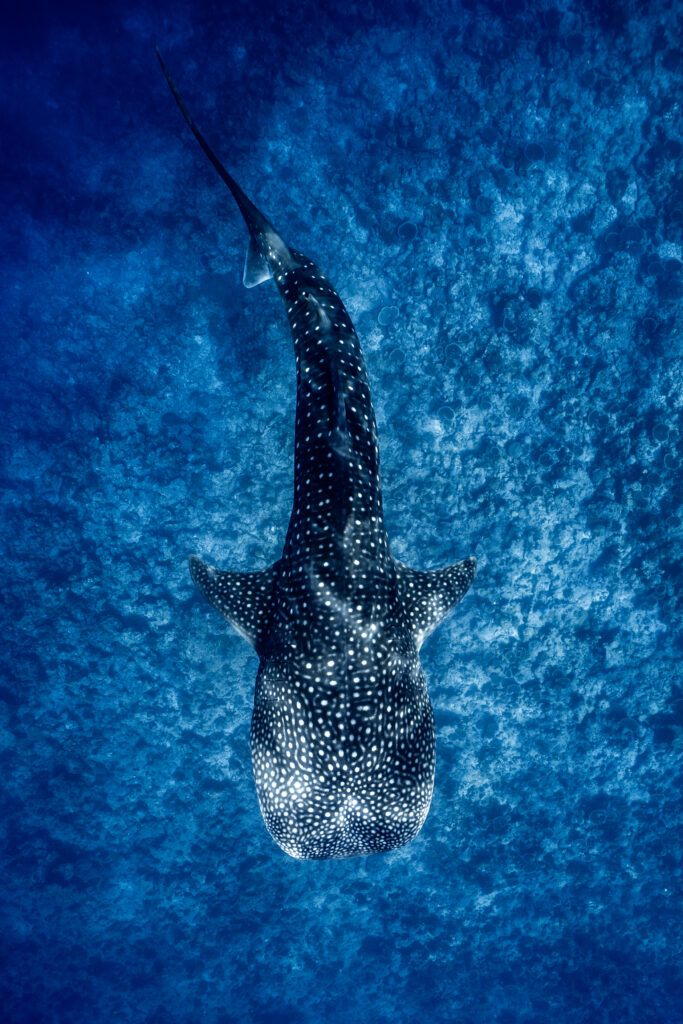 HERE'S WHAT WE HAVE IN STORE FOR YOU: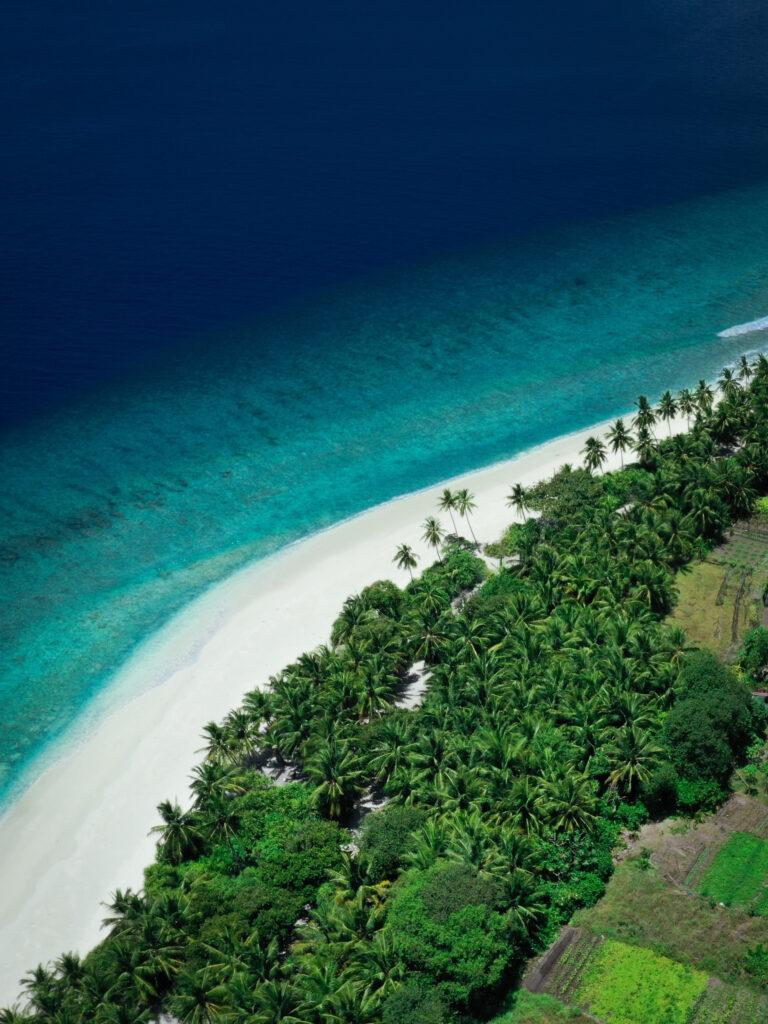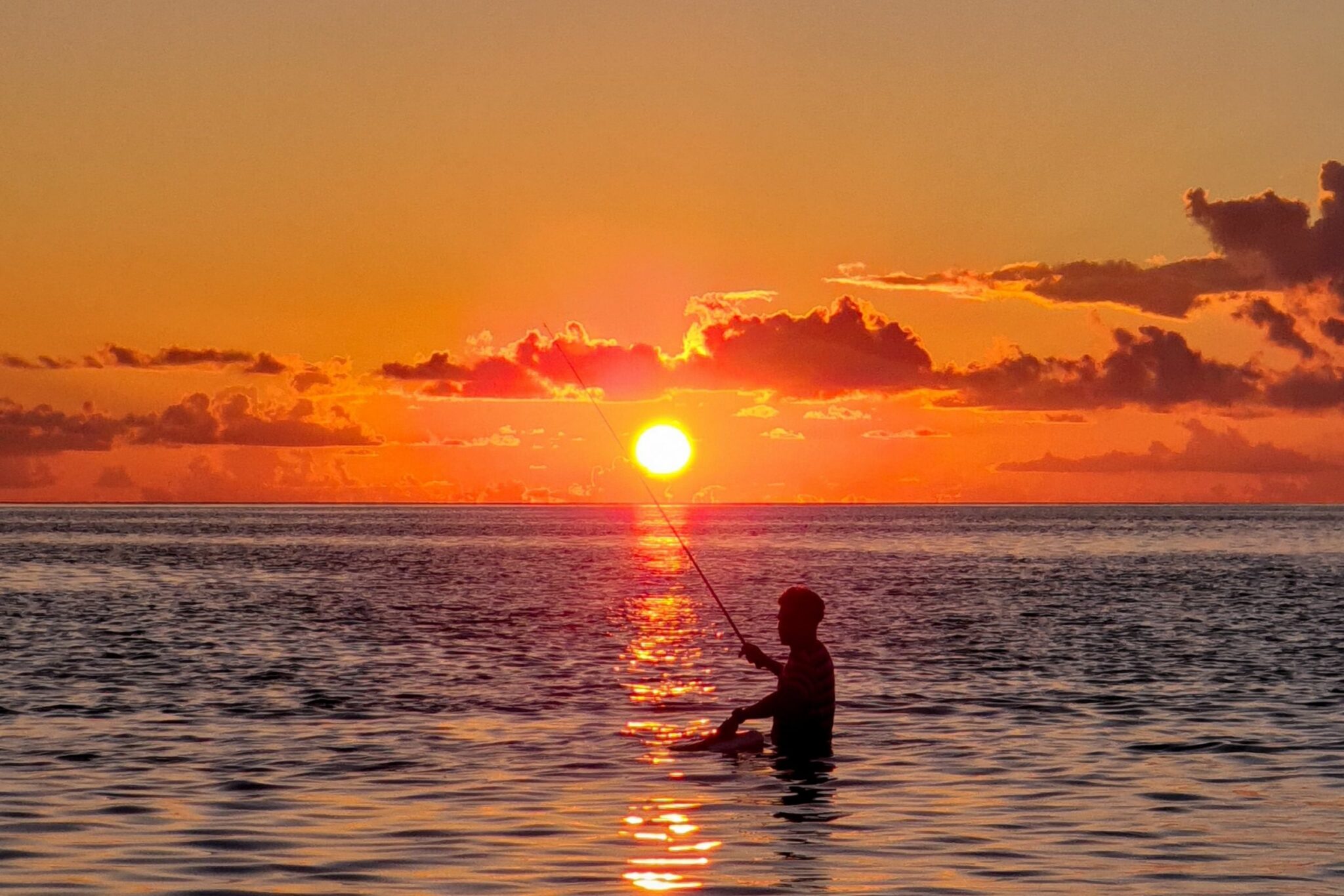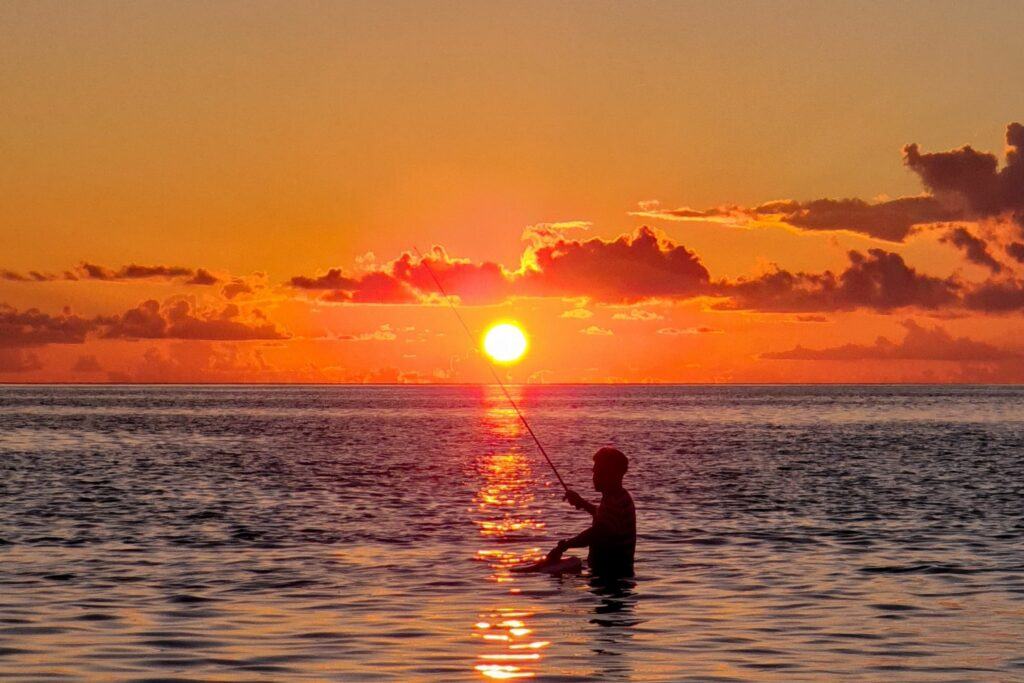 Day 1: Arrive Male
Overnight at the Samann Grand Hotel (or similar).
Day 2: Male / Mahibadhoo
Take a ferry to the island of Mahibadhoo in the morning. This island is a populated/local island with about 2,000 Dhivehi inhabitants. Unlike the resort islands, Maldives has inhabited islands spread across numerous tiny atolls. This is your chance to get to know the real Maldives, and real Maldivians!
Mahibadhoo is on the eastern side of the South Ari Atoll and functions as the region's capital. The atoll itself is a group of islands surrounded by coral reefs and crystal clear water teeming with marine life. Settle into your guesthouse and relax for the evening.
(Note that the Dhivehi people are the native inhabitants of the Maldives and nearly all of them are Sunni Muslims, meaning that we must dress conservatively while in public.)
Day 3-5: On the water
Spend the next three days on the water. Captained by locals, head out in search of massive whale sharks, manta rays, schools of fish, sharks and other marine life in these incredible waters. Activities include snorkeling and/orSCUBA diving (don't worry if you're not certified to SCUBA, you can enjoy all the marine creatures up close from the water's surface!), spearfishing on the home reefs, whale shark swimming (or diving), manta swimming and more.
You will also visit a local school and spend a half-day with the students there learning about the Maldives' ocean life and taking the students swimming on the home reef.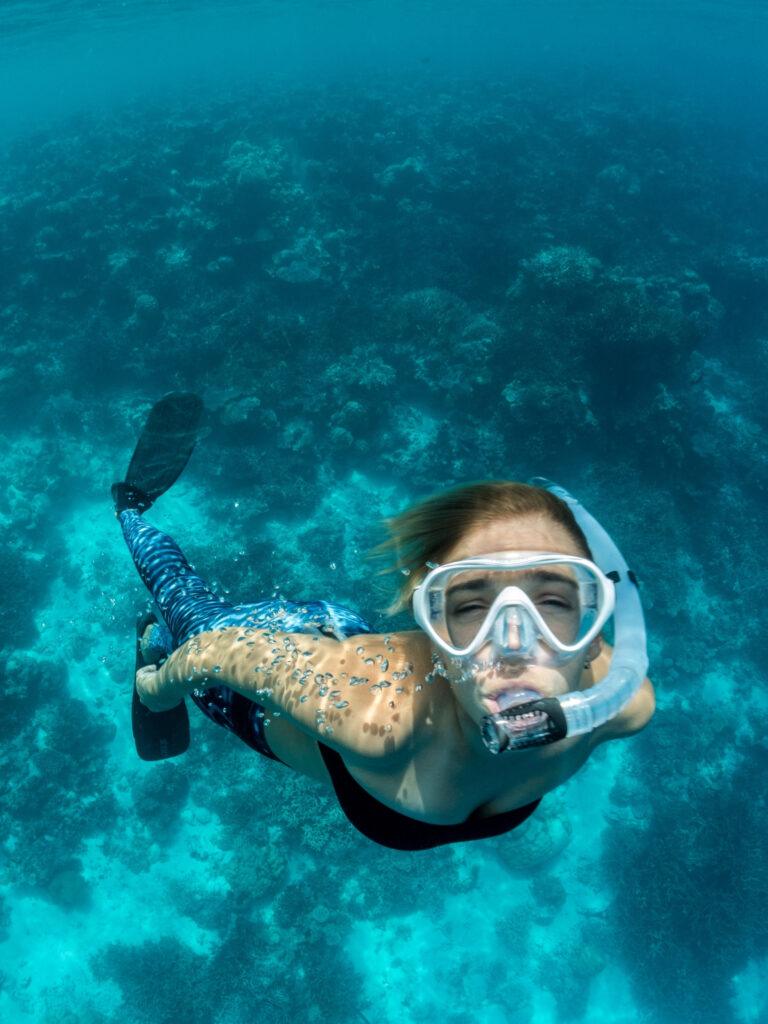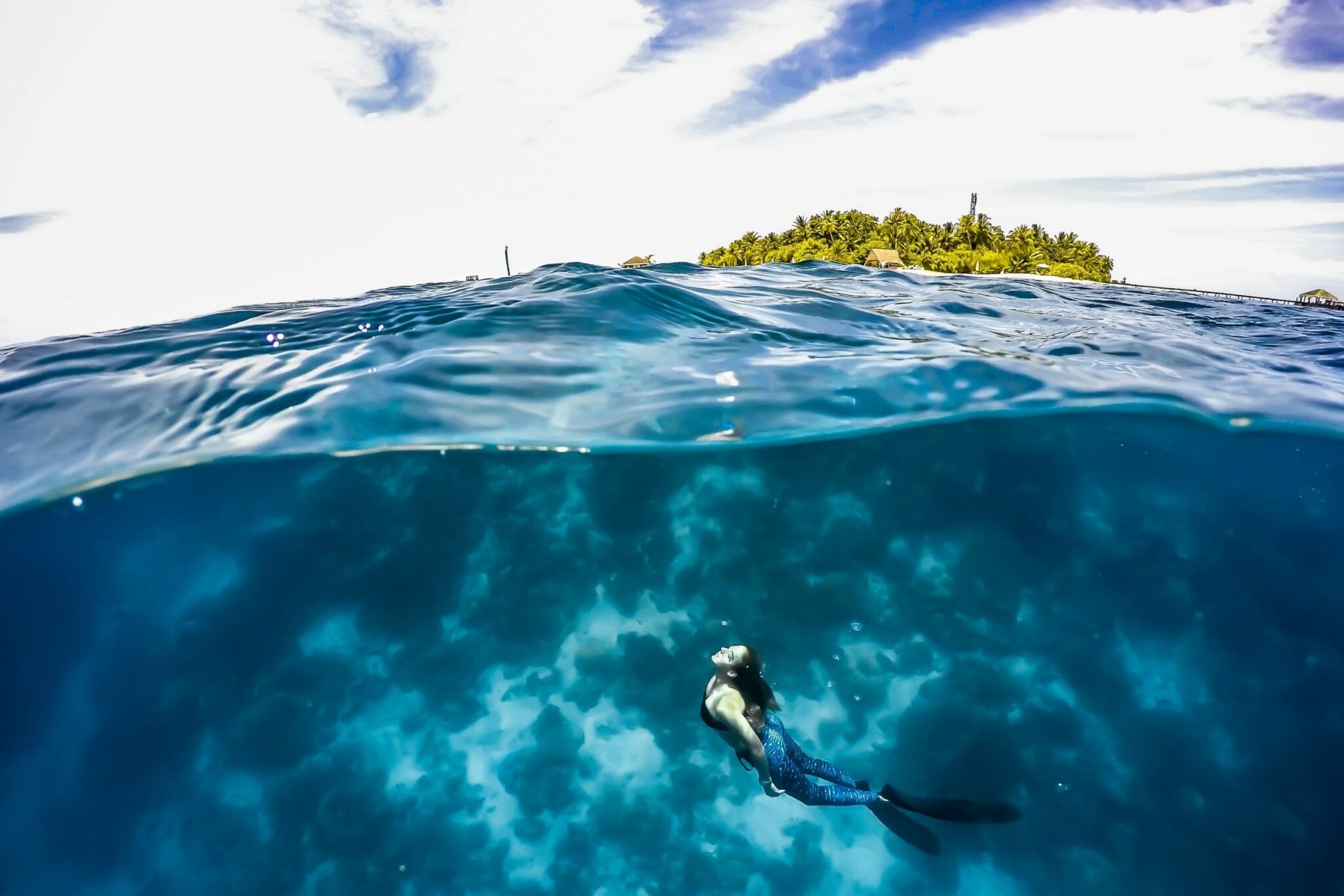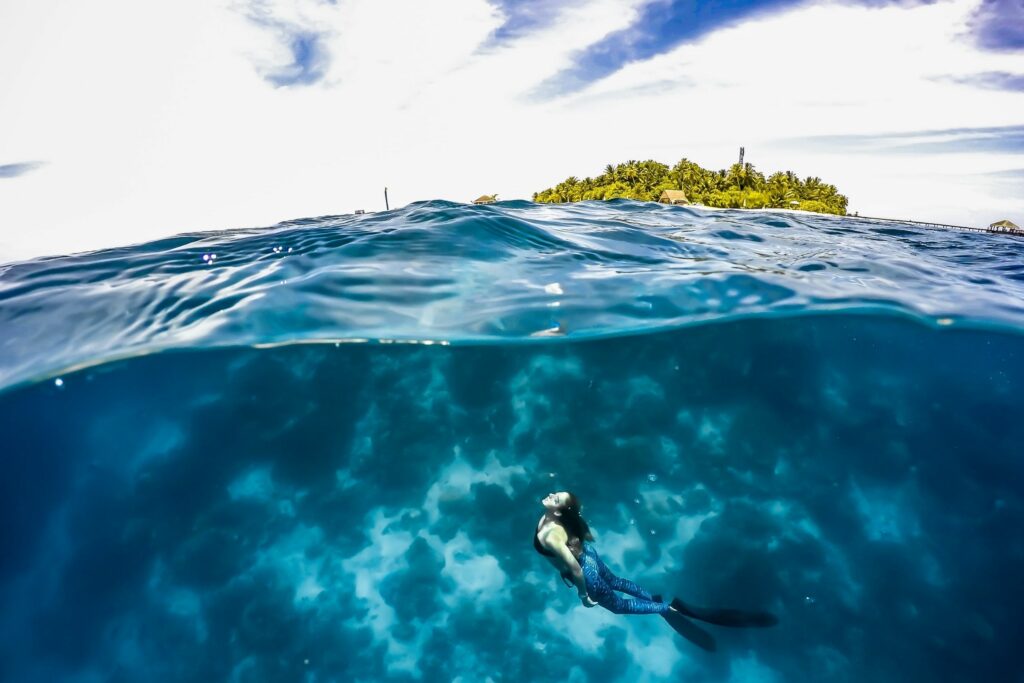 Day 6: Mahibadhoo / Mandhoo
Take a private boat transfer across the atoll to the tiny island of Mandhoo in the morning, where you will settle into luxury villas for two days of relaxation, swimming and diving.
Day 7: Mandhoo
Spend the day exploring and relaxing on this spectacular little island at the Fiyavalhu Maldives. Laze on the beach, go for a swim or snorkel, check out the gorgeous pool, enjoy sundowners at sunset, and relax for your final two days in the Maldives.
Day 8: Mandhoo / Male (depart)
Charter a private seaplane over the beautiful atolls of the Maldives back to Male in the morning for departures.
Price: $3250
BONUS: 4-Day Shark Diving in Fuvahmulah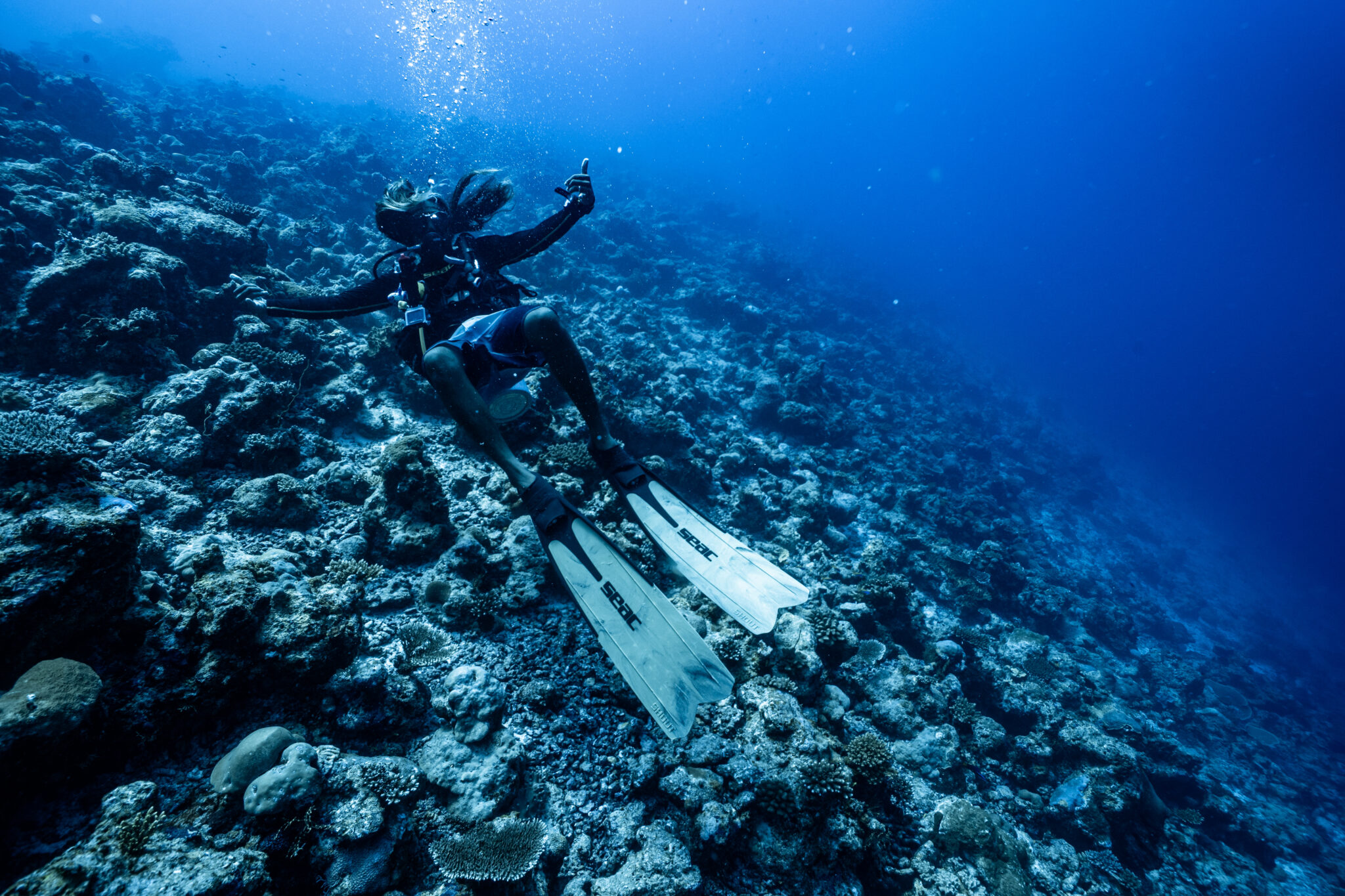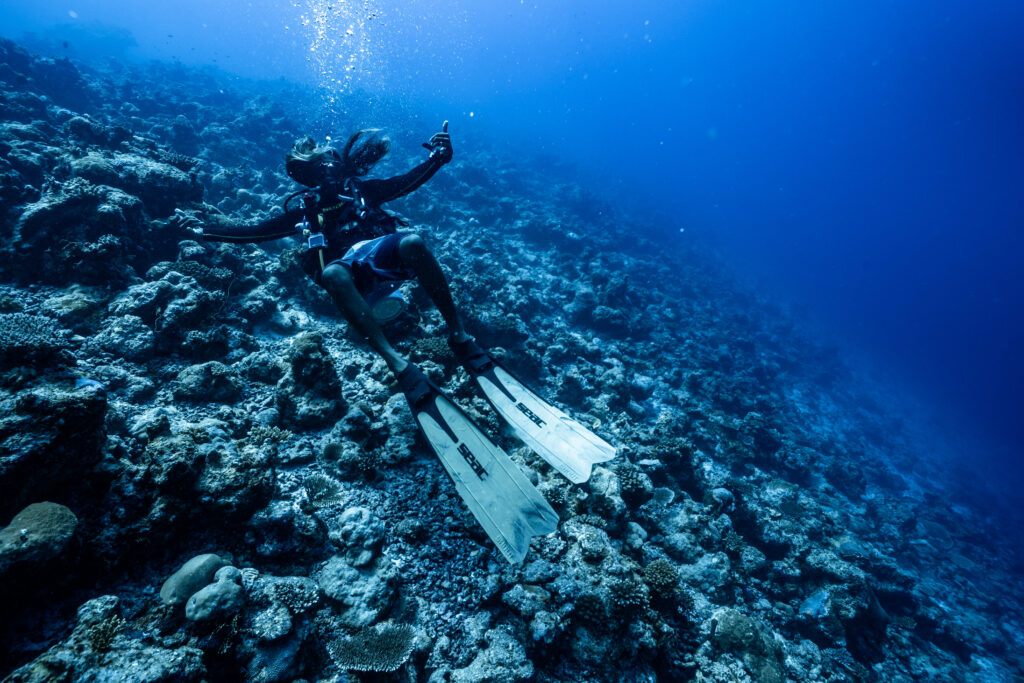 Fuvahmulah is home to some of the most prolific marine life on the planet, earning itself the accolade "the most beautiful island in the Maldives." it has been declared as a UNESCO Biosphere Reserve.
Day 8: Arrive in Fuvamulah after a short domestic transfer flight from Male.
Day 9-11: Two full days of diving (9 tank dives) with tiger sharks, hammerheads, threshers, whale sharks, oceanic mantas, and whatever else you may find in these magical waters.
You're going with the experts in one of the best areas of the world for viewing these pelagic beauties. The owner, Lonu, was the first person to dive in the area and nobody knows it better than he does! Whether you are an expert scuba diver or a novice diver, he will ensure you have the skills and confidence you need to experience the exhilarating feeling of diving in Fuvahmulah.
Day 12: Transfer back to Male for departures.
Price: $1950
Sign Up to Get Updated:
WHAT PREVIOUS ATTENDEES ARE SAYING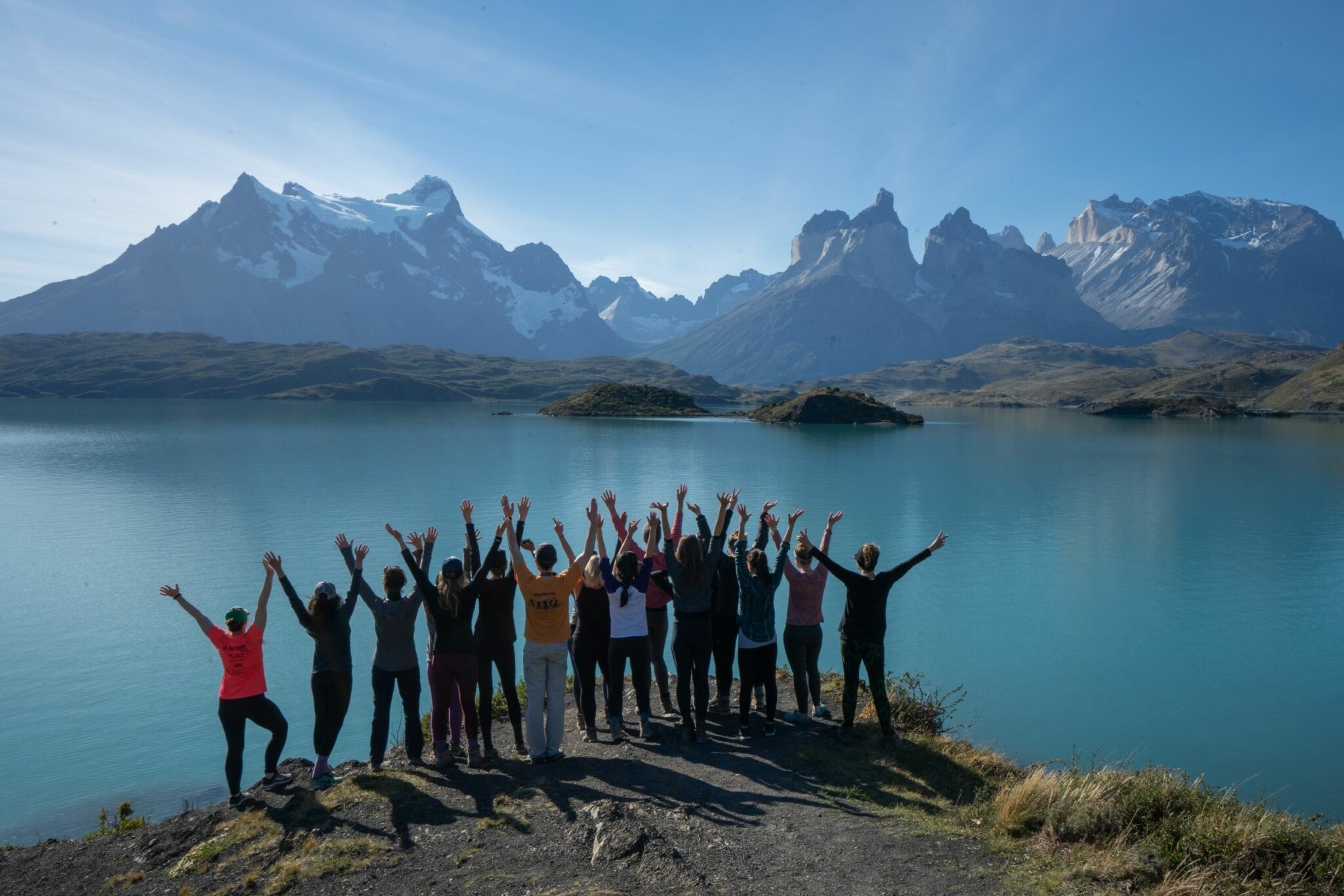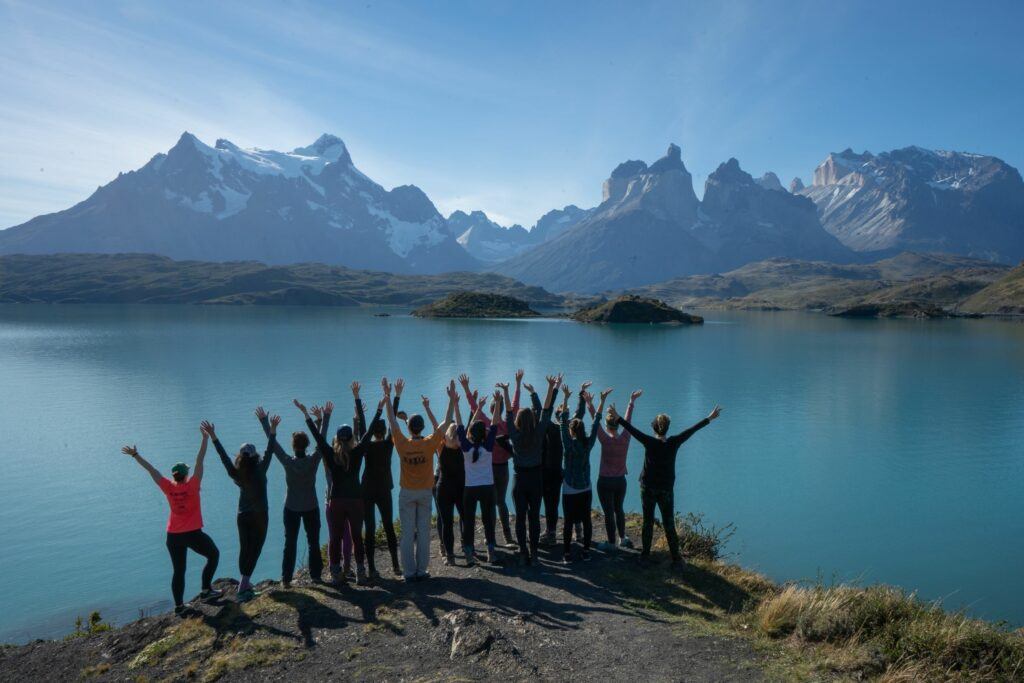 If it's your soul that is in need, a Be My Travel Muse trip is the remedy.

– Nicole, attendee of BMTM Whale Swim Trip
I was 100% in it for the whales, but when I realized what this trip was – an all-women's cultural immersion journey to a remote island – my heart skipped a beat. I needed to be on this trip, I knew in the depths of my soul it would be spectacular. What I did not anticipate was a remarkable group of women coming together during a rare moment in history with a need to disengage from current affairs and connect on a higher level… Kristin is a special, humble person that understands the pulse of humanity and curated the most incredible trip. I imagine all her experiences offer something for the soul like this, and if it's your soul that is in need, a Be My Travel Muse trip is the remedy. – NICOLE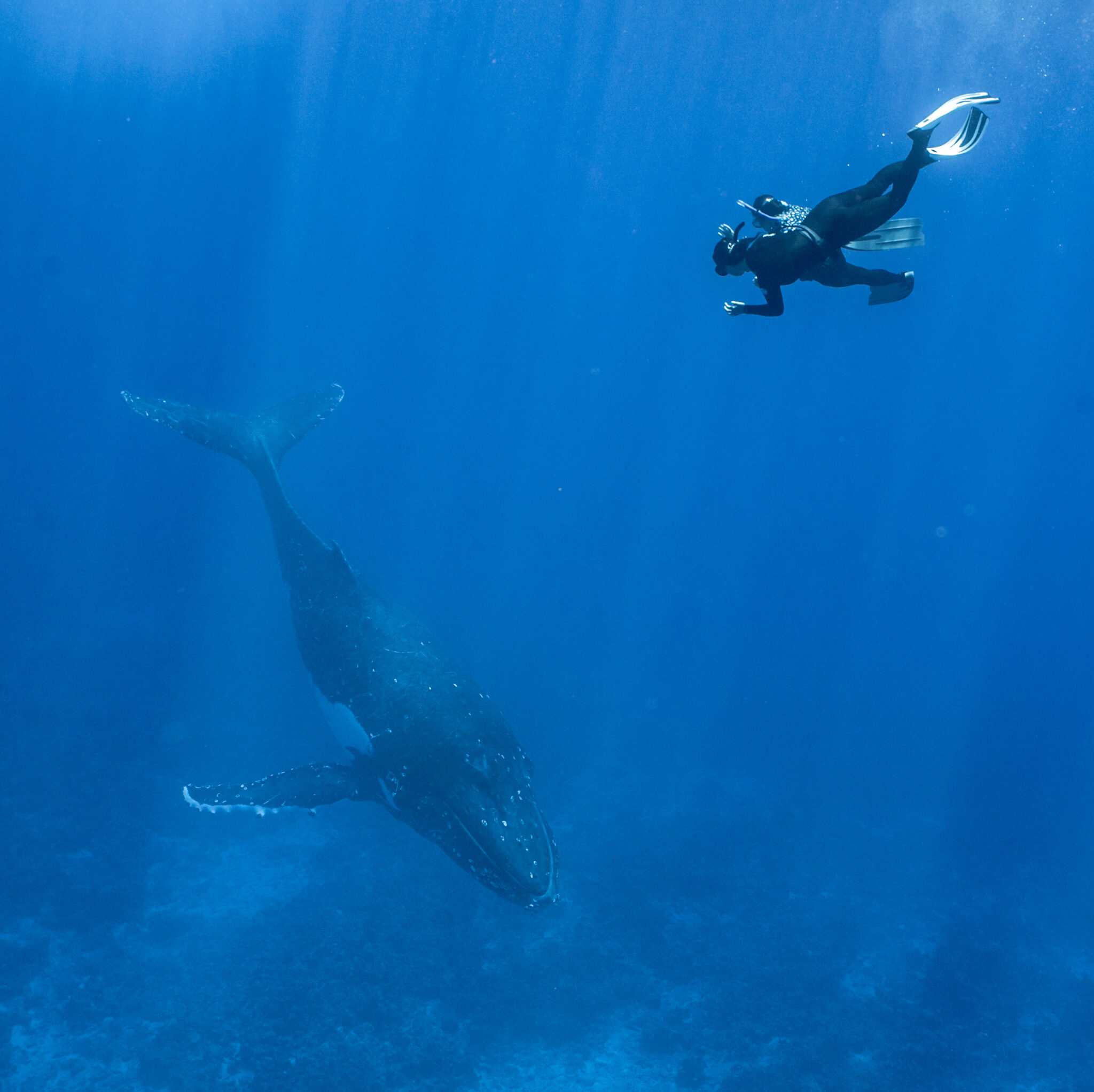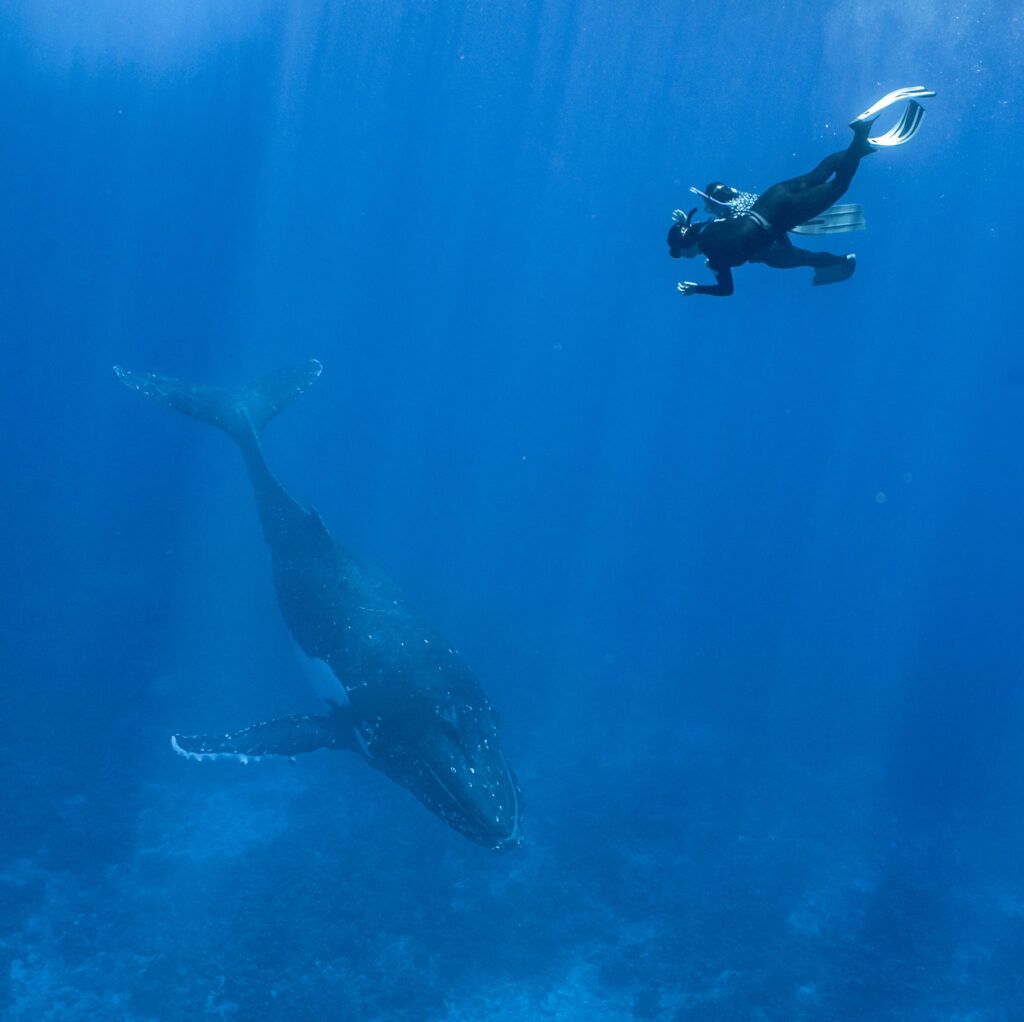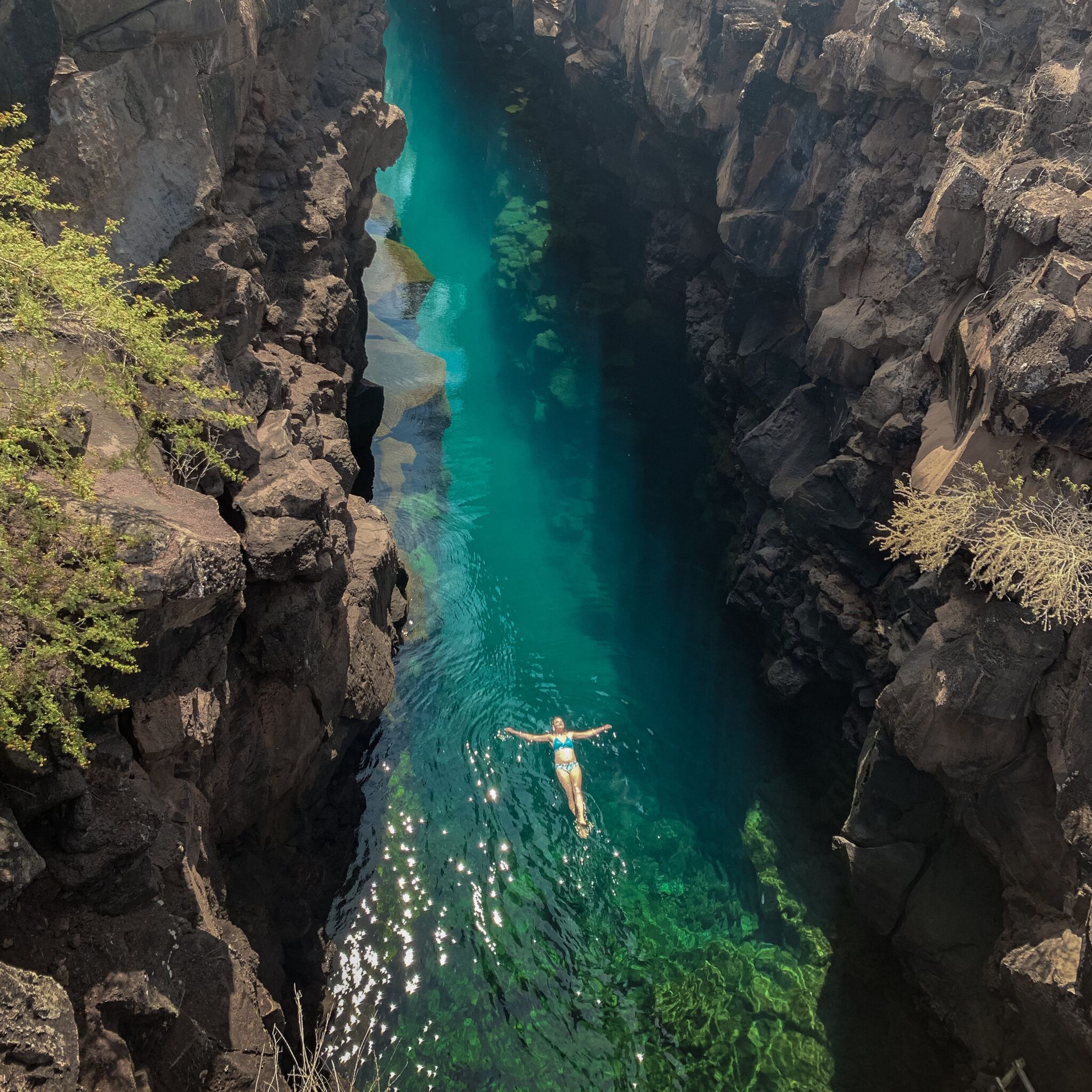 These tours have been everything I was hoping for and so much more! We've traveled to amazing places, and each day is always packed with fun, active adventures. I love that the emphasis is on doing awesome things, rather than ticking off a checklist of sights that I'll forget before I've finished editing the photos (because I'm not on top of that shit at all). I have so much confidence now in these tours that I barely need to read the itinerary – I know when we go someplace new that each day will be fun and different, and I just have to be open to it! – JENN
"I recently experienced the Be My Travel Muse tours – Alaska Week 1. I travel mostly solo and was not sure how I would like an organized tour. My concerns were quickly put to rest. First off, the tour was very accurately described on the BMTM site. The accommodations were all very nice and in nice locations (central, on a lake, etc.). Not only was the tour filled with a variety of fun and adventurous experiences but the ladies that signed up were equally fun and adventurous. Kristin and Pete did a great job planning and took very good care of us during the tour. I'm looking forward to my next BMTM tour." – DANIELLE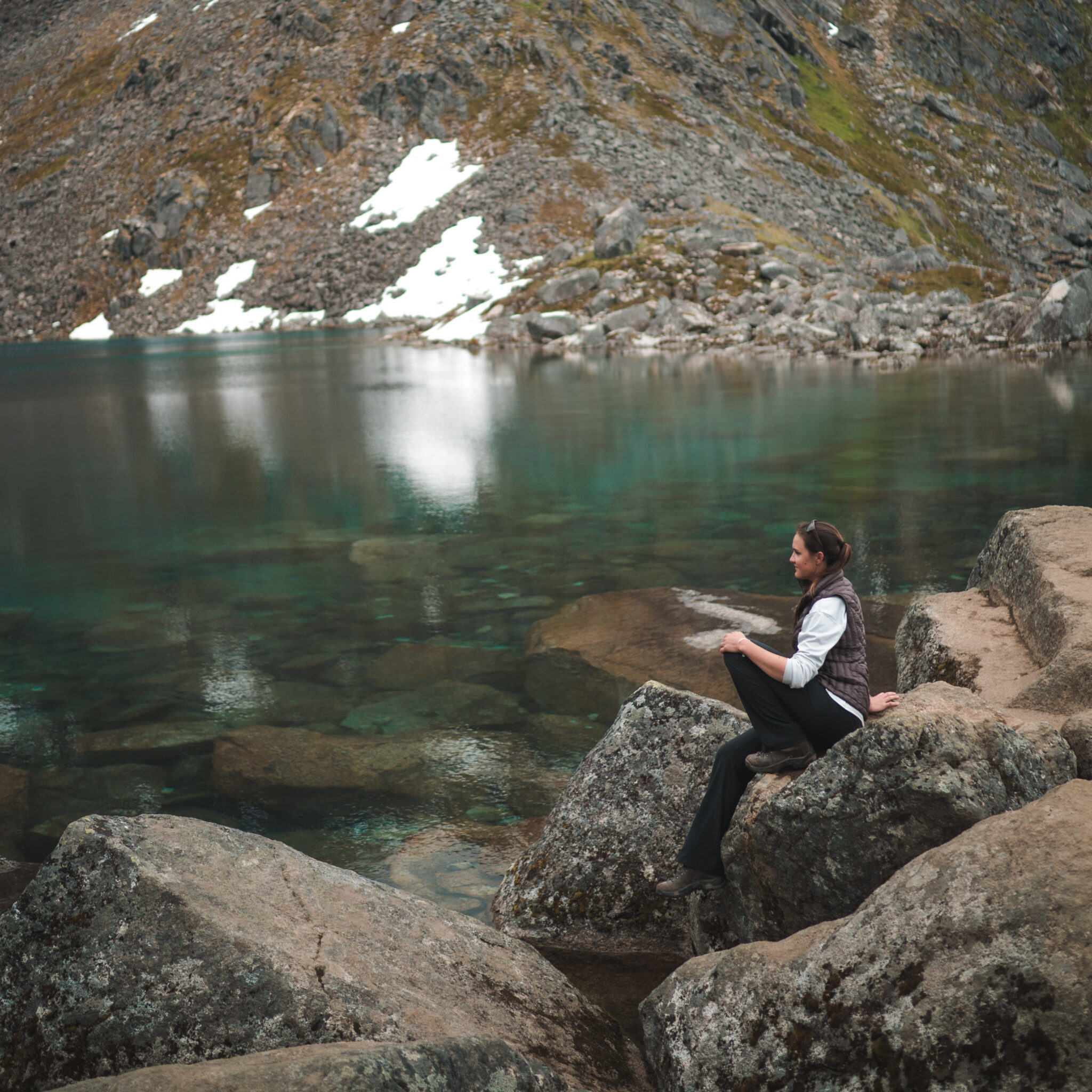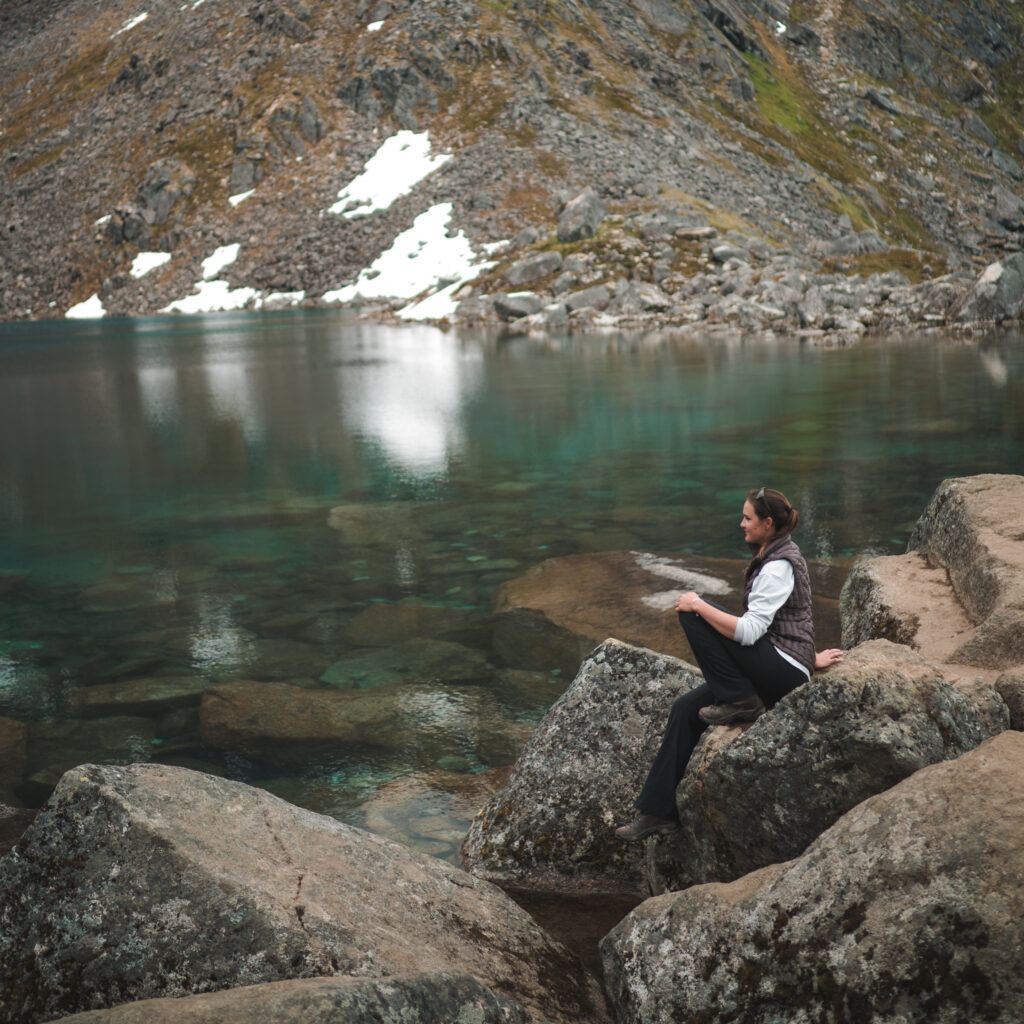 WHAT TO EXPECT FROM OUR TRIPS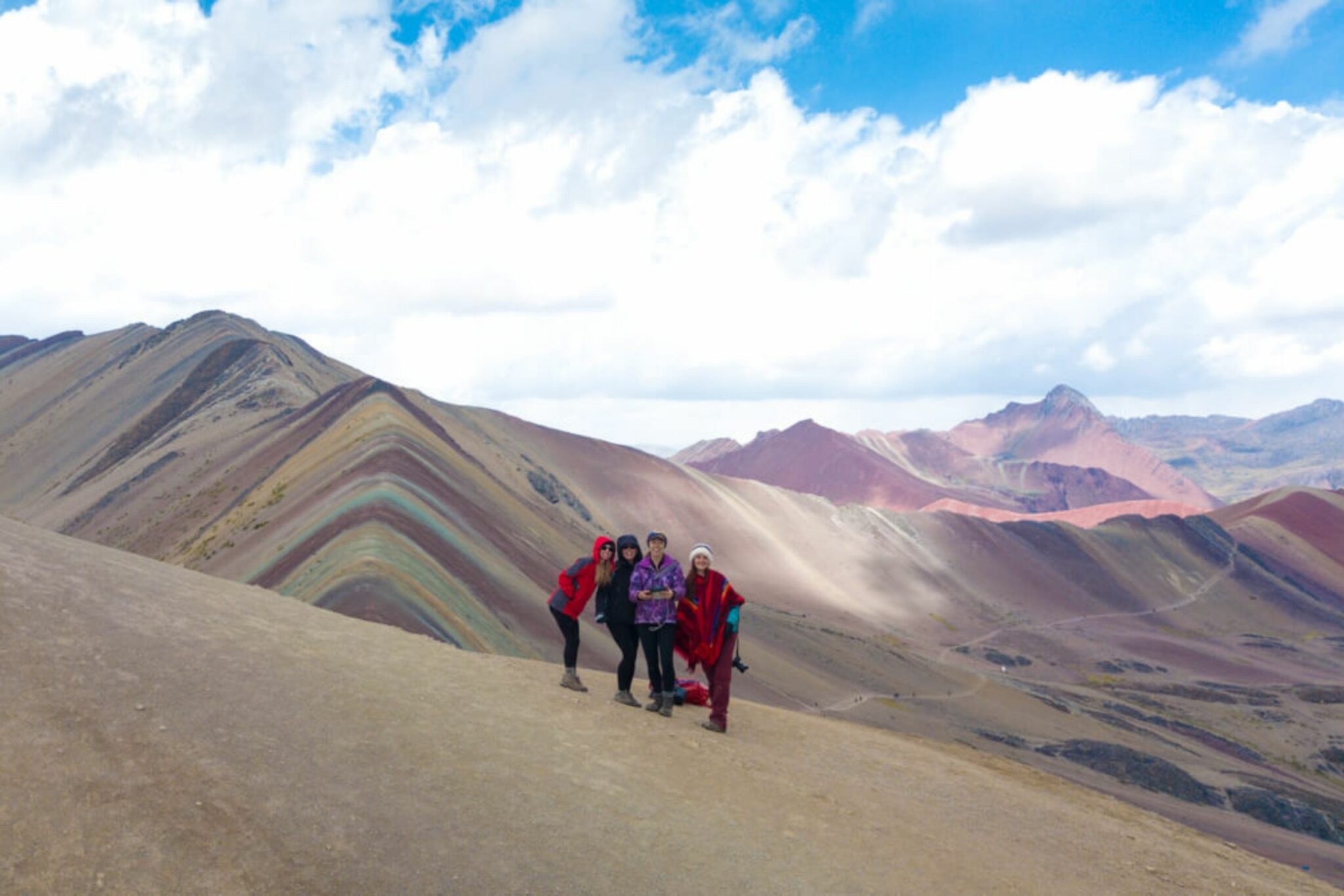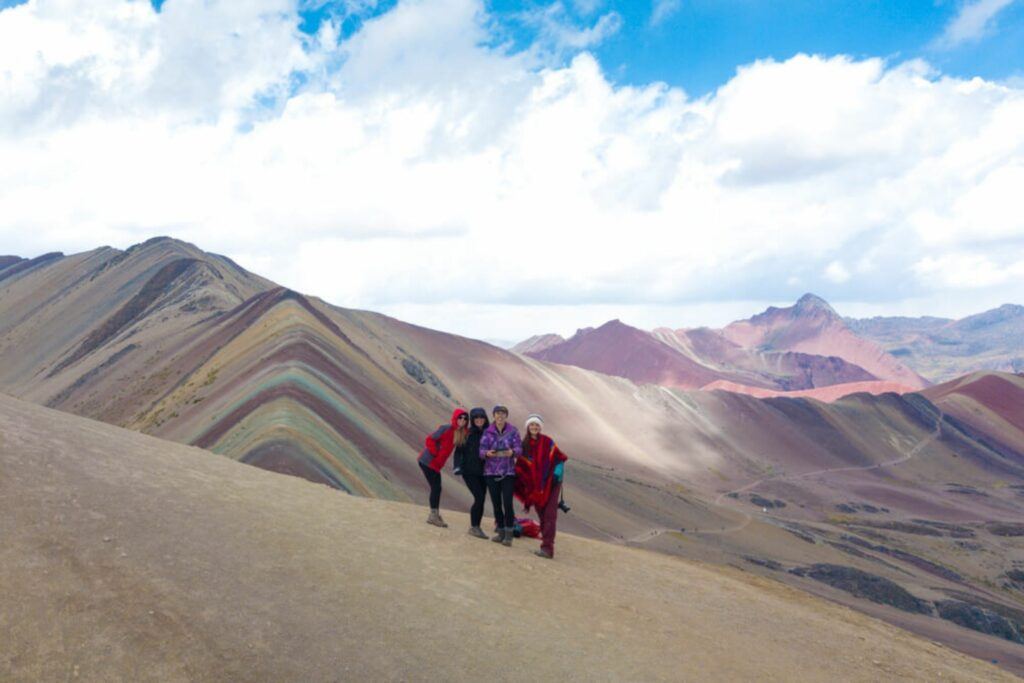 This is a group trip and is open to 8 participants.
Thanks to Matthew's extensive knowledge of off the beaten path locales, and my commitment to finding unique adventures, we've put together a trip that we're both excited about and dying to go on ourselves, and we know that you'll love it, too. We are confident that this adventure is one of the best out there, and we're offering it for much less than our competitors. We work tirelessly to find companies that are ecologically sound, that put money back into the hands of locals, and that will give us the most authentic and amazing experience possible.
Here's what you get:
• All boat trips, guides, and island transportation and domestic flights for the entire trip.
• All breakfasts, lunches, and dinners.
• Accommodation in comfort – single occupancy everywhere.​
• Ground transport, including to and from the airport.
• All listed activities and associated entry fees.
What's not included:
• Personal dive/snorkel gear, including a 3mm wetsuit, fins, mask, and weights (you can rent if needed!)
• Cancel for any reason travel insurance (required).
• Tips and gratuities, at your discretion.
• Travel to and from Male
• Any alcohol or snacks.
• Visa and COVID testing fees, if applicable.
COVID considerations for this Maldives trip:
The world is ever-changing, but we know that everyone needs adventures to look forward to. Here's our plan:
Each guest should obtain a "cancel for any reason" Insurance policy when she signs up. This ensures that if at any point, you wish to cancel, you get the majority of your money back through your insurance policy.
If the Maldives closes their borders and we cannot run the trip, we will postpone or fully refund your trip balance. You can read the full T&Cs here.
10 spots are available each week on a first-come, first serve basis.
Have questions? Contact me!